There's no summer staple as easy as a pair of nude shoes—plus, basic footwear gives you the chance to play up the rest of your look. With so much experimentation happening in both shirting and denim, shoes seem to have streamlined, with styles gearing towards flats, wedges, and functional forms that you can wear all day through. Pick a muted neutral tone, such as a nude or a blush, and have fun with all the architectural shapes and woven textiles currently on the market. Blue jeans and a light colored shoe radiate casual-cool, and with two such perennial basics you really can't go wrong, but that's part of the beauty of the nude shoe: it gets along with all the other kids in your wardrobe. Just make sure that if you're set on wearing light colored leather on your feet you use a protectant spray—it can make the difference between a solitary season of wear and a decade-long staple.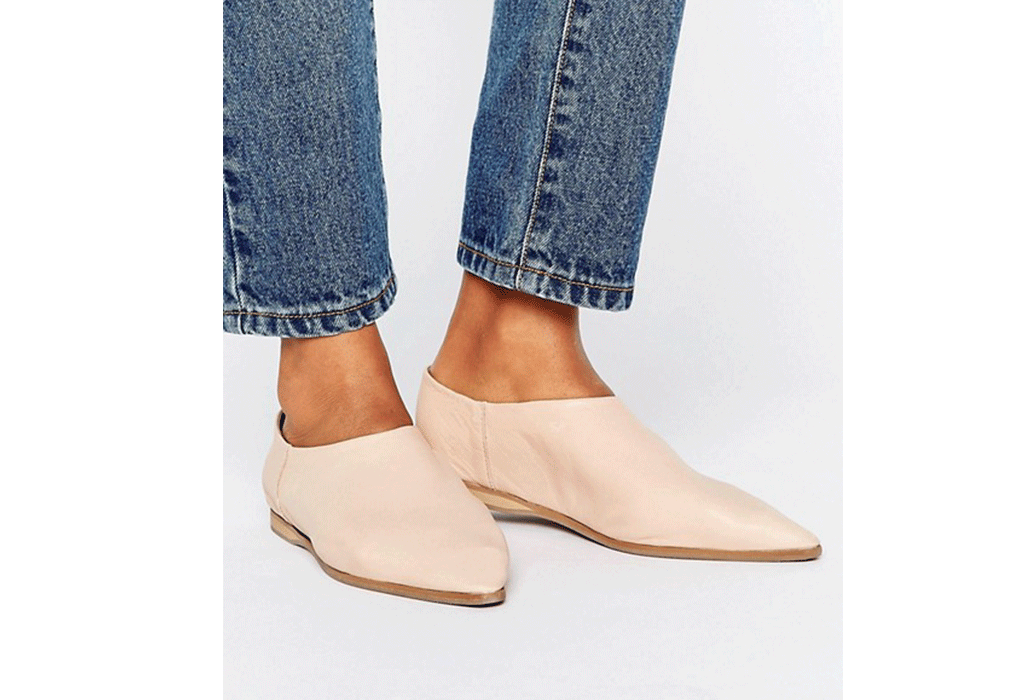 Buttery leather meets a simple silhouette in these Moroccan style slippers. Asos 'Alea' pointy leather slipper, $127 at Asos.com.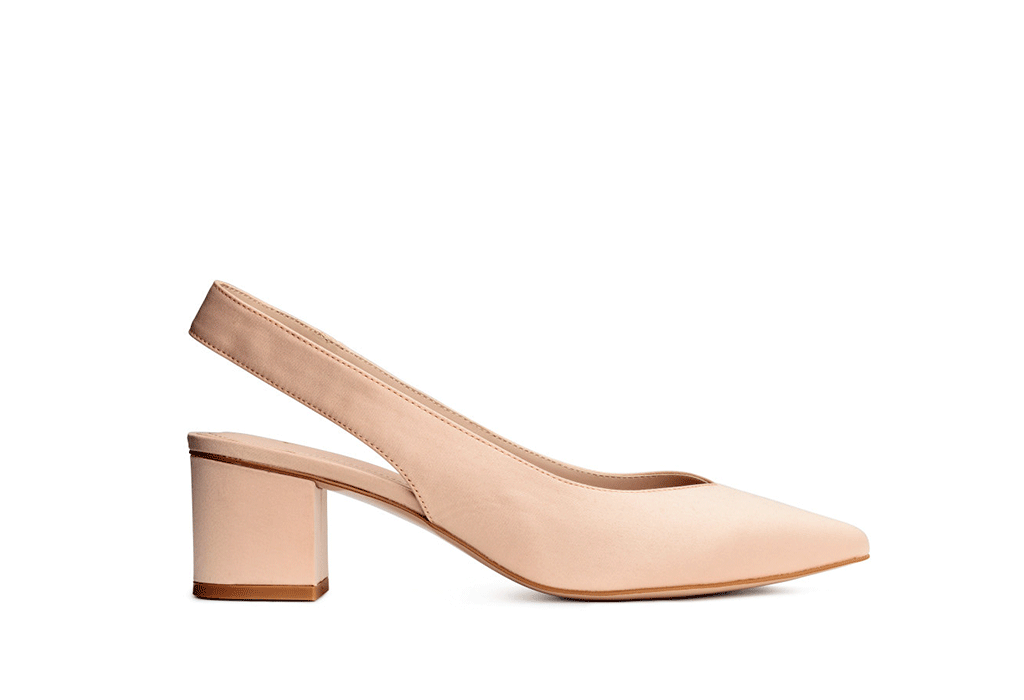 Bring some additional vintage glamour to those high-waisted jeans with a pointy-toed slingback. H&M slingbacks in powder, $35 at H&M.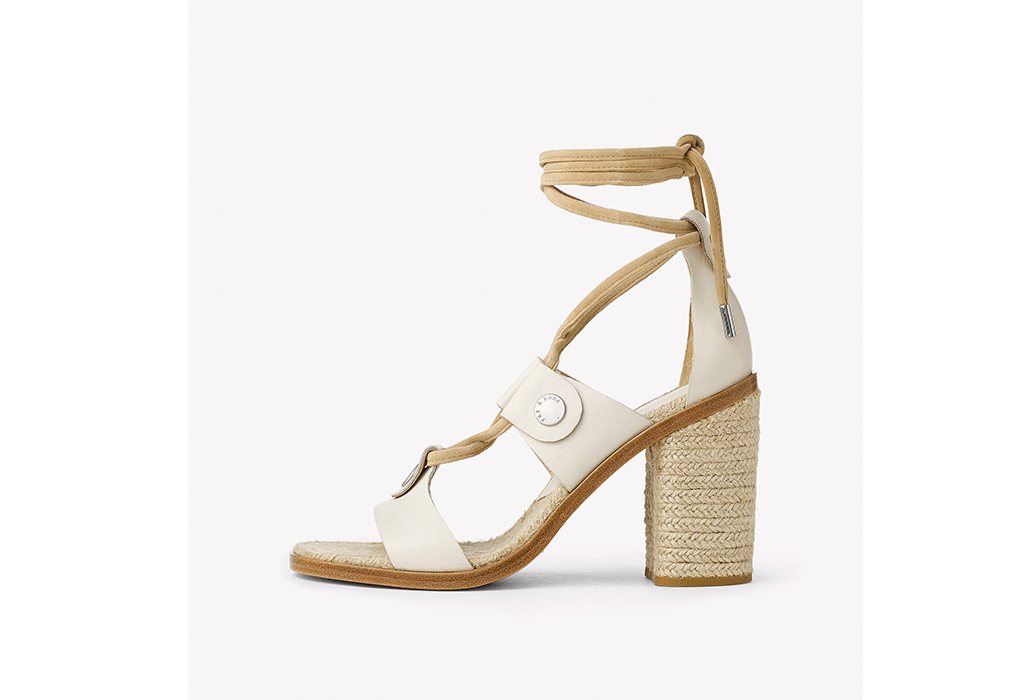 This sky-high sandal pulls out all the stops, with a leather ankle tie, a fiber-wrapped heel, and snaps. Rag & Bone 'Eden' high heel, $450 at Rag & Bone.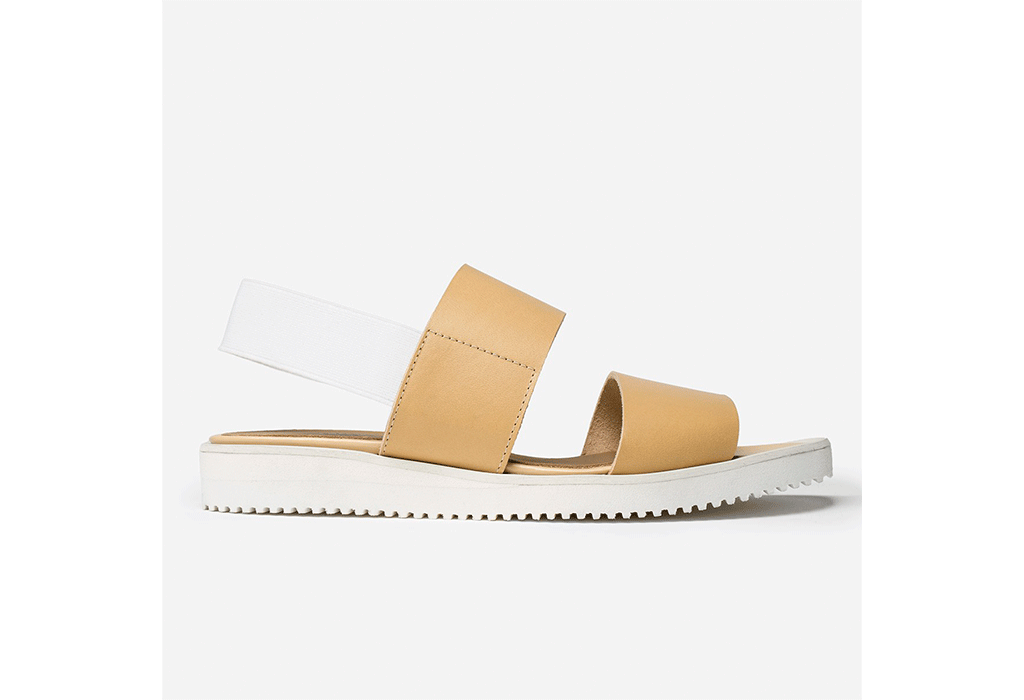 Italian leather gets the streetwear treatment. Everlane 'Street Sandal,' $120 at Everlane.com.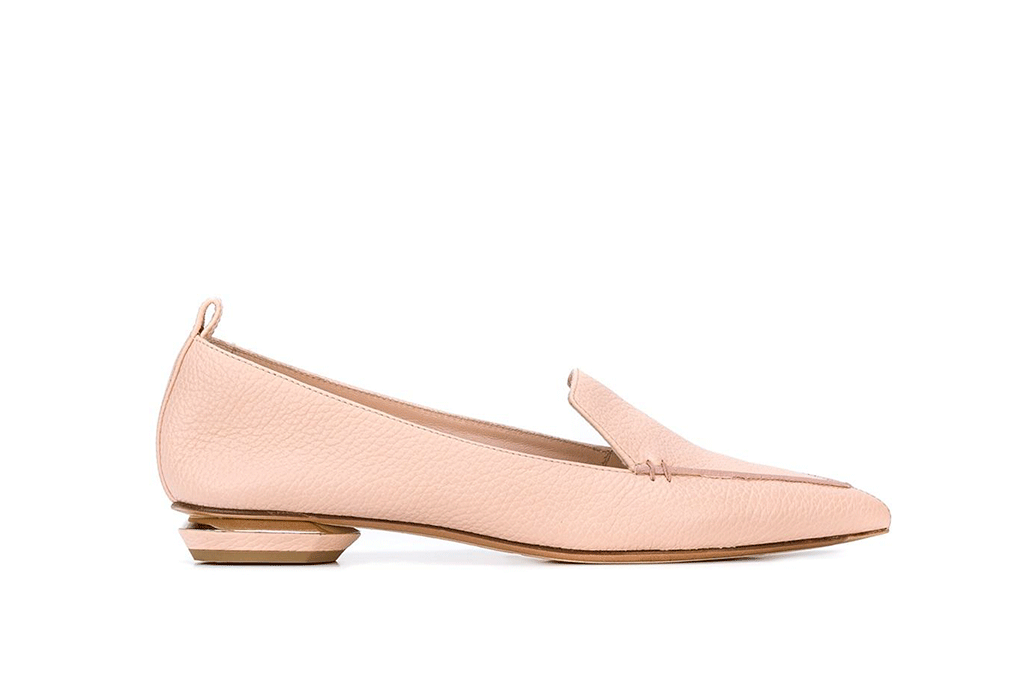 The art deco heel on these blush-colored loafers is typical of the architectural details designer Nicholas Kirkwood is known for. Nicholas Kirkwood 'Beya' loafers, $475 at Farfetch.com.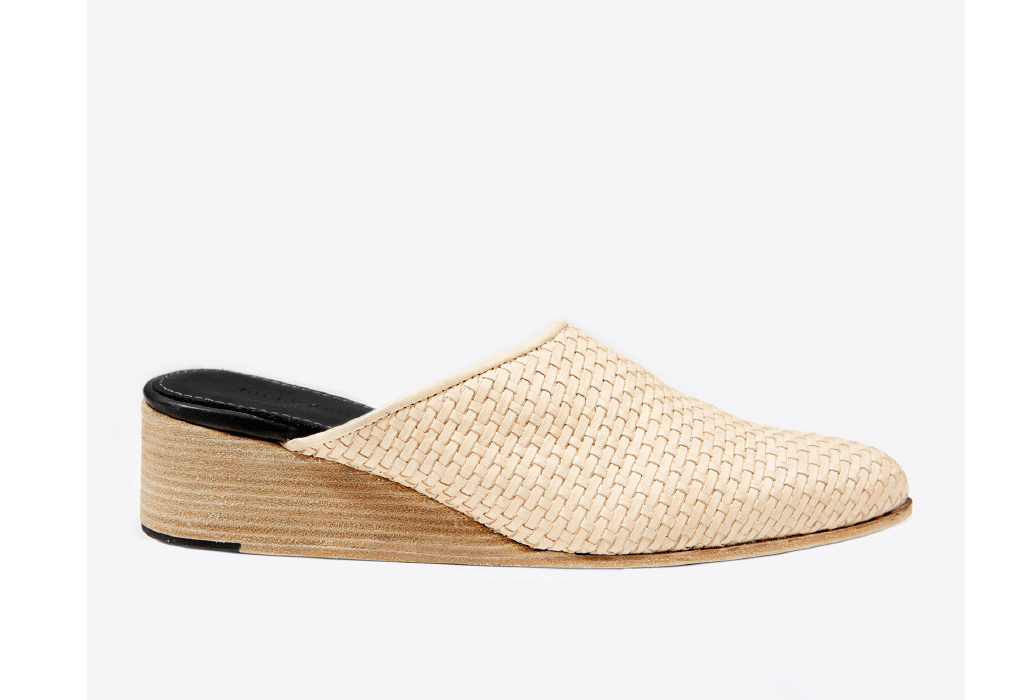 A low, basketweave wedge from Alabama-based designer Billy Reid can be worn to work, but is casual enough to spend the day porch-sitting in. Billy Reid 'Laurel' wedge, $295 at Billy Reid.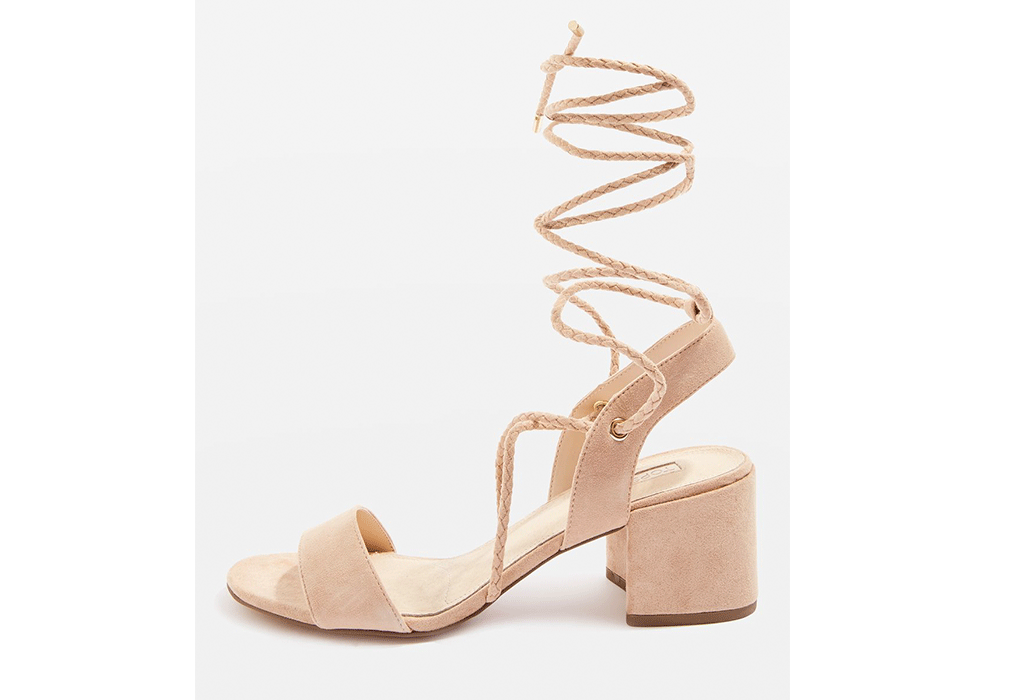 Braided leather detailing adds interest to a sturdy suede heel. Topshop 'Nevada' ankle tie sandal, $80 at TopShop.com.
The classic slide gets some whimsical design details: a split center and a muted bow. Intentionally Blank 'Palace' slide in bone, $180 at IntentionallyBlank.us.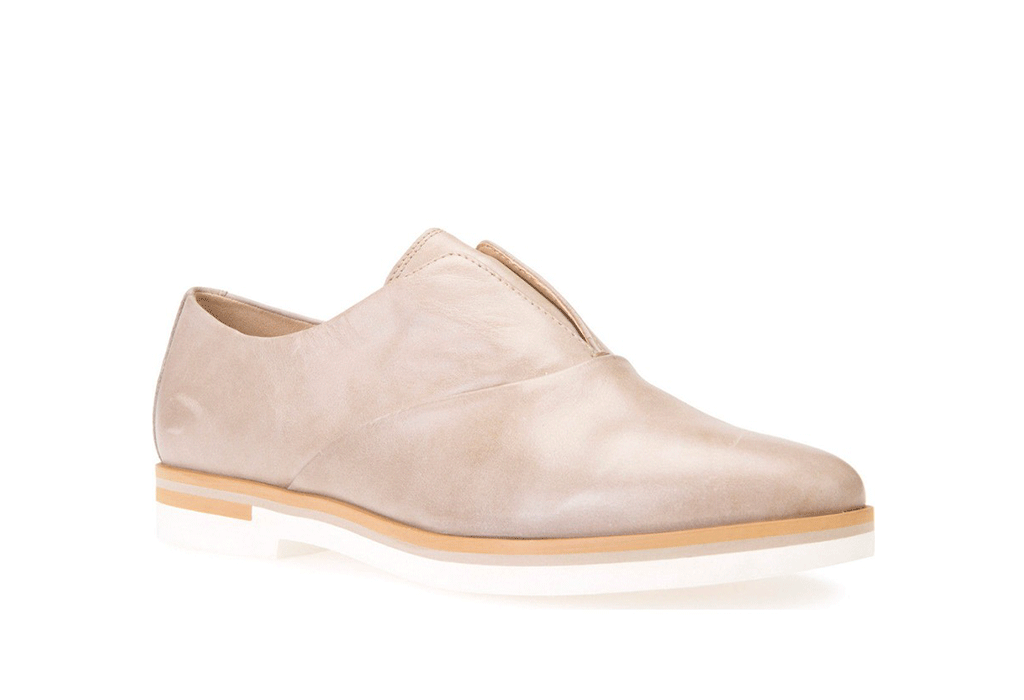 Simply slip on this neutral-colored, laceless pair of Oxfords and you're set. Geox 'Janalee' slip-on oxford in Light Grey Nubuck, $112 at Nordstrom.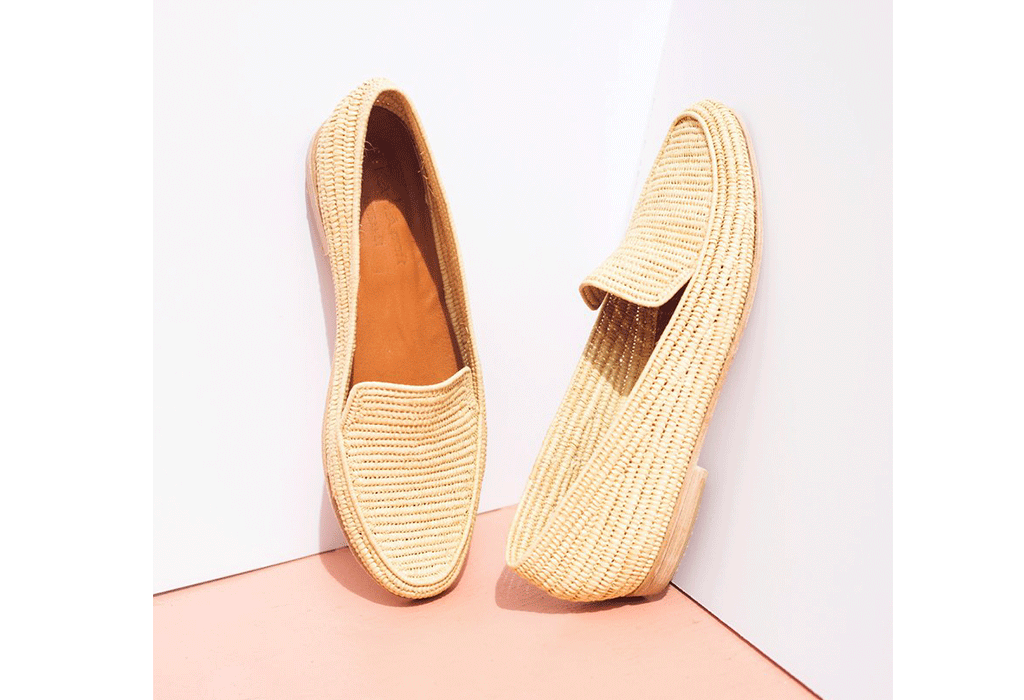 Proud Mary designs are made by artisans throughout Africa, South America, and the Middle East using traditional crafting techniques, resulting in one-of-a-kind pieces such as these woven loafers. Proud Mary 'Essa' loafers, $228 at ProudMary.com.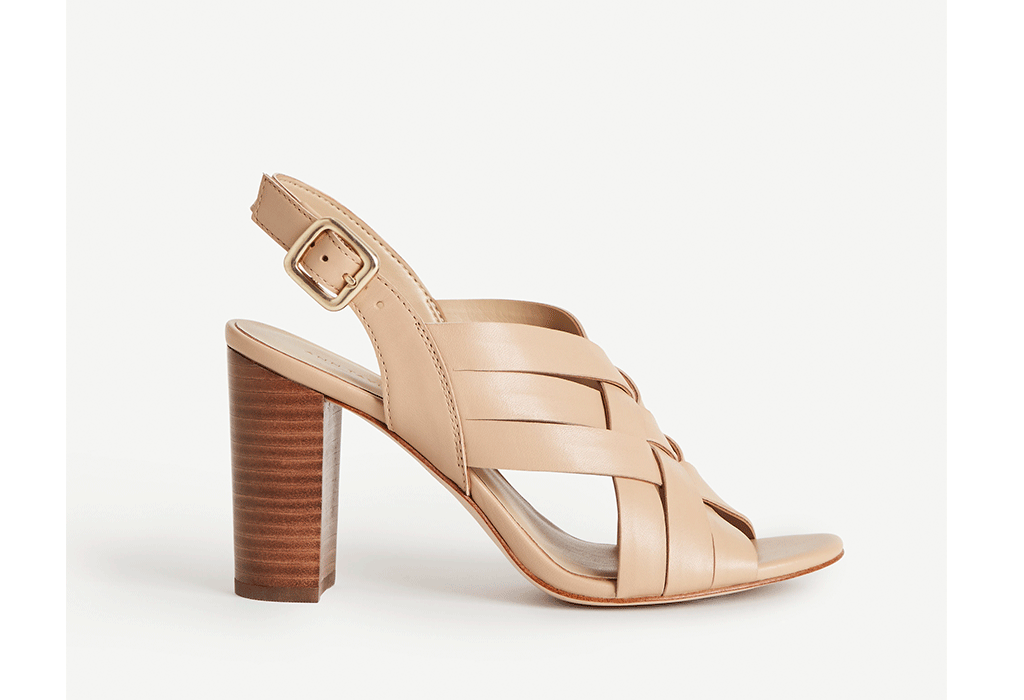 A stacked heel shows off a soft braid of creamy leather, ideal for pairing with a cropped pant. Ann Taylor 'Flor' woven leather block heel, $148 at Ann Taylor.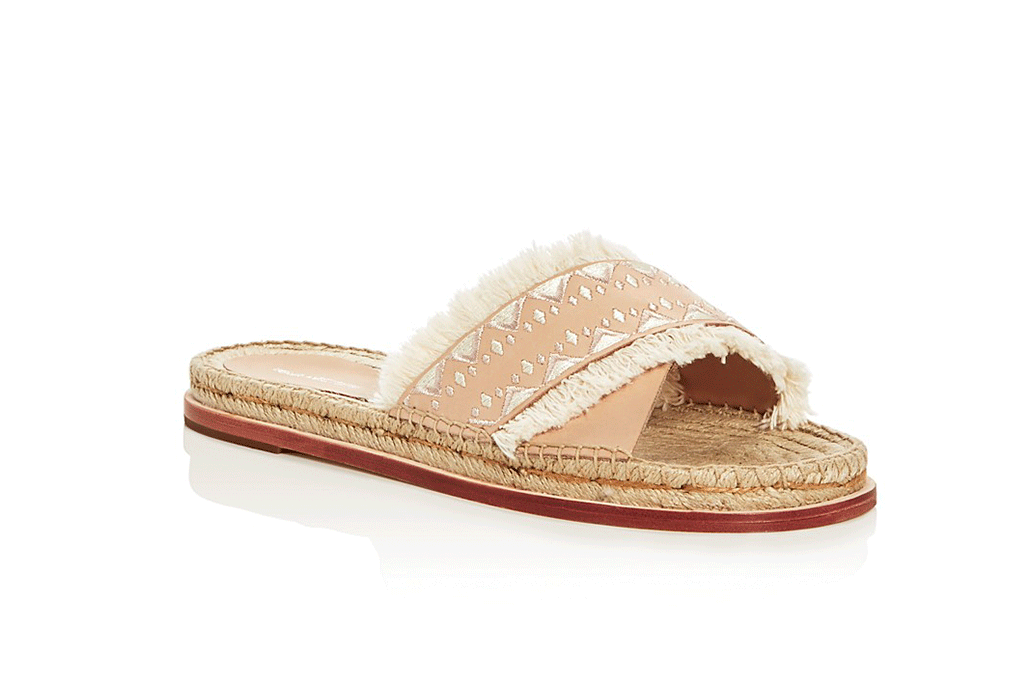 A sweet embroidered slide will carry you to the coffee shop, beach, brewery, and just about anywhere else. Pair with a released hem jean for ultimate ease. Pour la Victoire 'Piko' embroidered sandal, $136 at Bloomingdales.
A woven flat with just the slightest heel, these crafty summer sandals land somewhere between huaraches and a Baja-inspired beach slide (with a peep toe so you can feel the sand on your toes). Free People 'Beaumont' woven flat, $88 at FreePeople.com.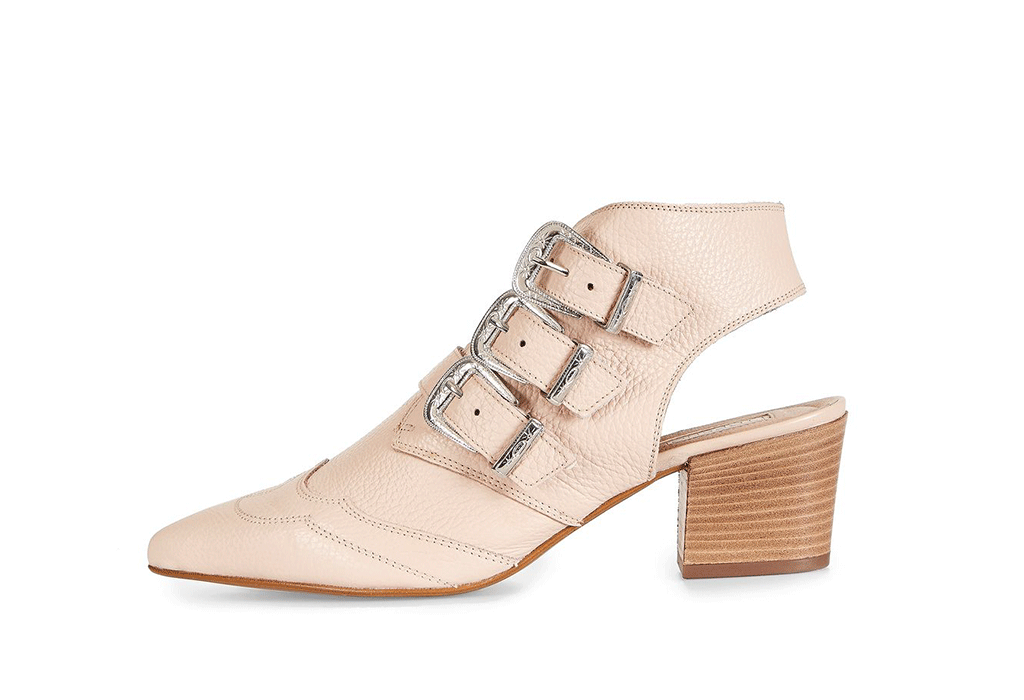 Three snazzy buckles adorn these cut-out ankle boots inspired by the wild West. Topshop 'Monty' Western buckle boot, $135 at TopShop.com.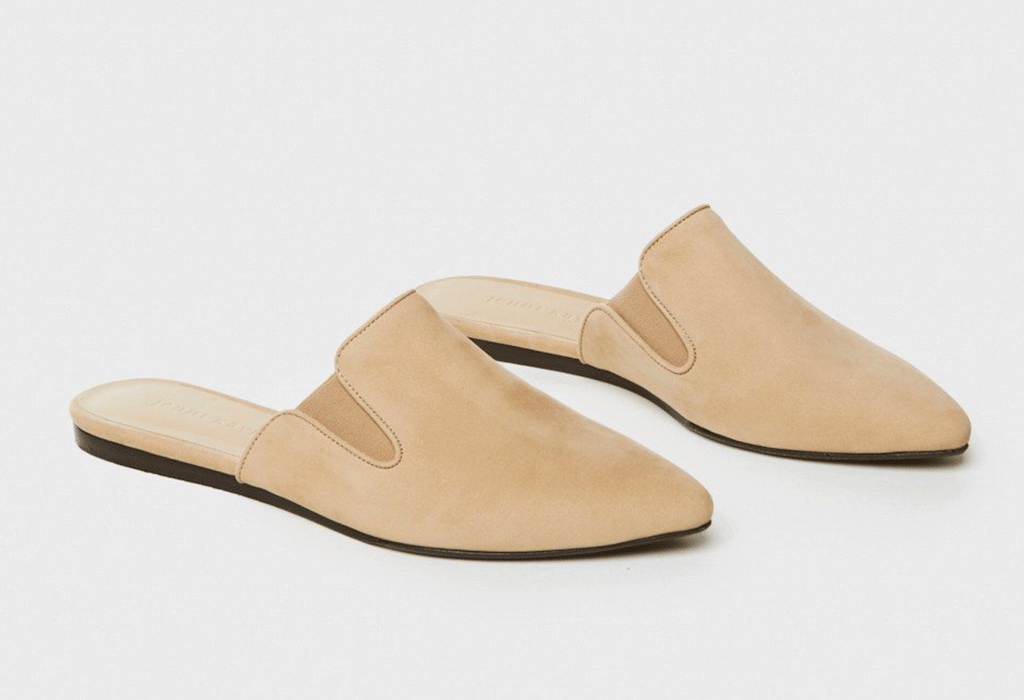 From the designer whose d'orsay flats became a cult phenomenon comes an equally luxurious slide in a safari beige. Jenny Kayne mule slide, $395 at JenniKayne.com.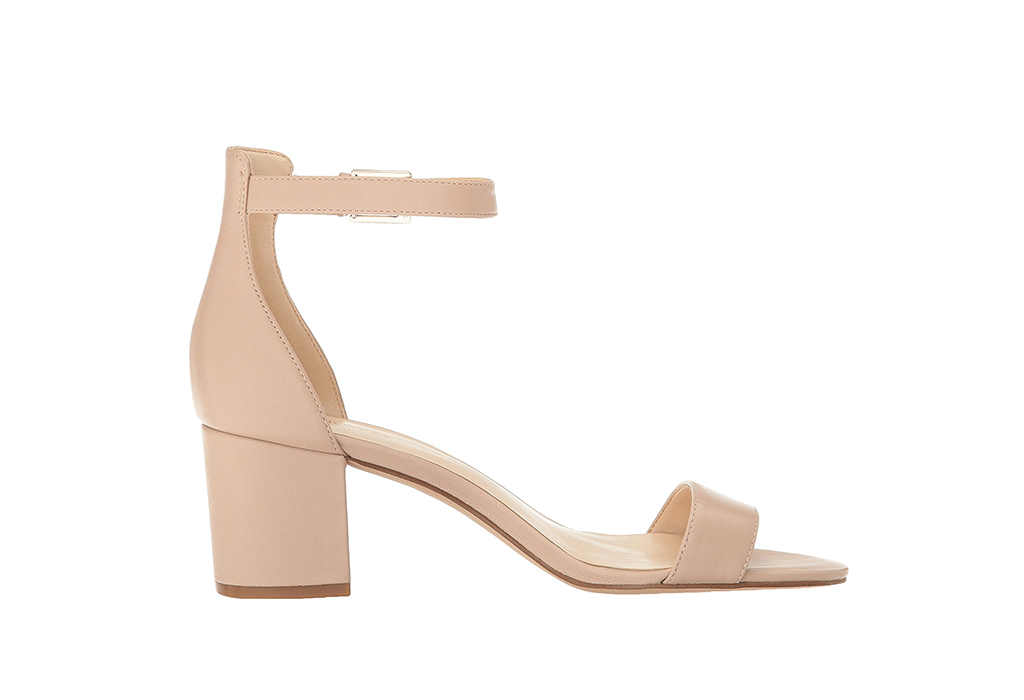 A simple block heel is a worthy investment that promises to get plenty of wear; toss in your duffel bag for a perfect-for-any-occasion option for weekend getaways. Nine West 'Fields' leather dress sandal, $80 at Amazon.com.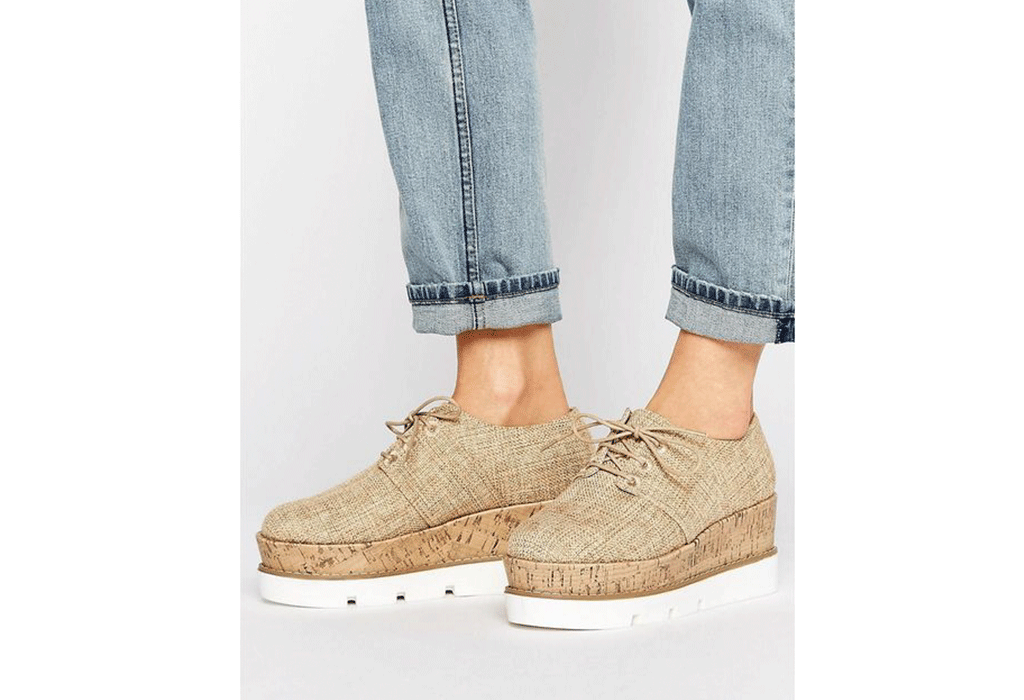 The summer sneaker gets a boost with a cork wedge and a natural fiber print upper in these lace-up Oxford flatforms. Asos 'Olympic' lace up flatforms, $56 at Asos.com.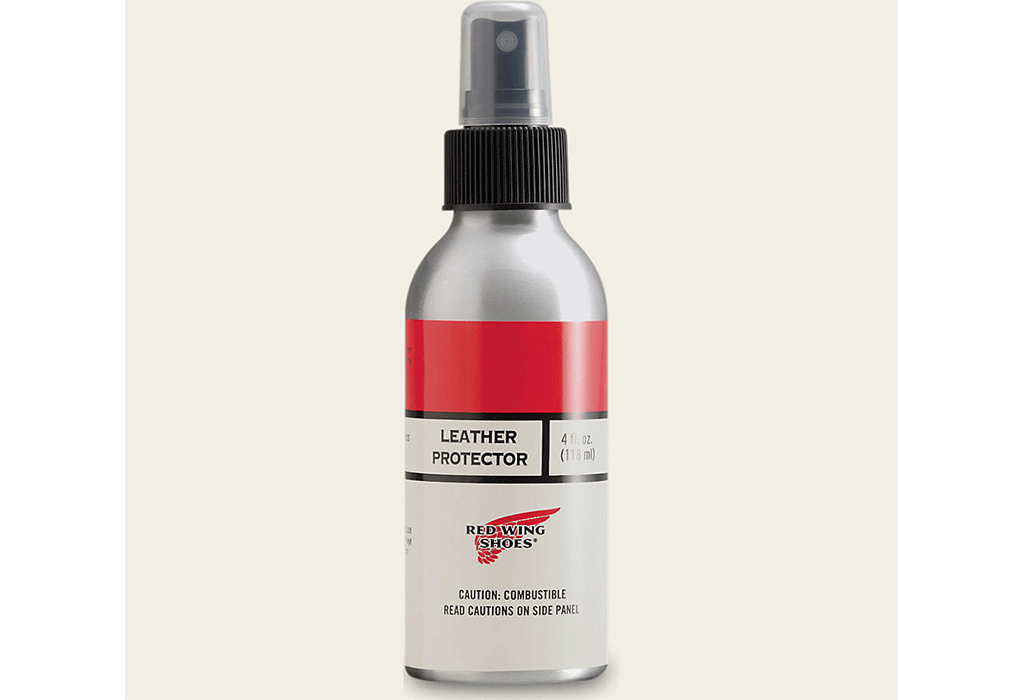 Before you wear your new shoes, give them a gentle allover with a protectant spray, then let sit overnight to dry and seal. Red Wing leather protector, $9 at RedWingHeritage.com.