Bermuda-based couple Christopher Matvey and Michael O'Connor flew up to the beautiful Veritas Vineyards & Winery in Virginia for their spring wedding. Why not wed in their tropical homeland? Same-sex marriage wasn't recognized on the island of Bermuda until earlier this year when another couple, Bermudian Winston Godwin and his Canadian fiancé, Greg DeRoche took their case to the supreme court. But even in 2016 the laws didn't stop Chris and Michael from tying the knot, and then celebrating their love with amazing details like a rainbow "love" sign and over-the-top floral arrangements. When asked what the theme of their wedding was, their answer was short and simple: "love will always win." Check out the beautiful photos below from Tom Daly Photography.
Follow B&G on Instagram | Like B&G on Facebook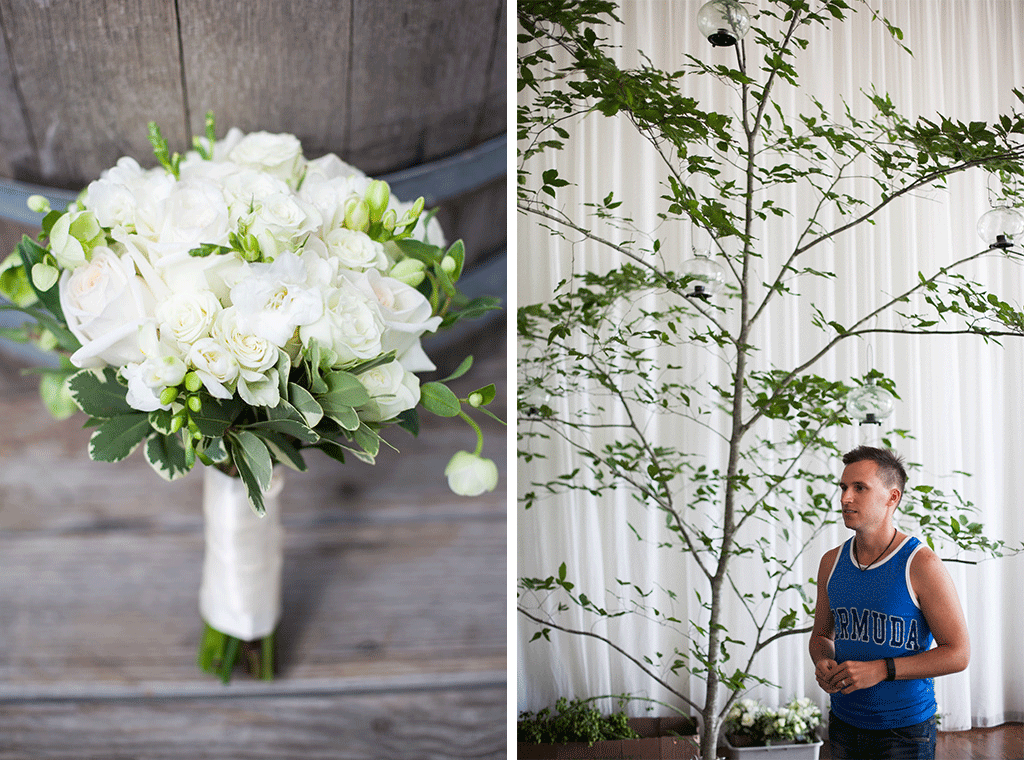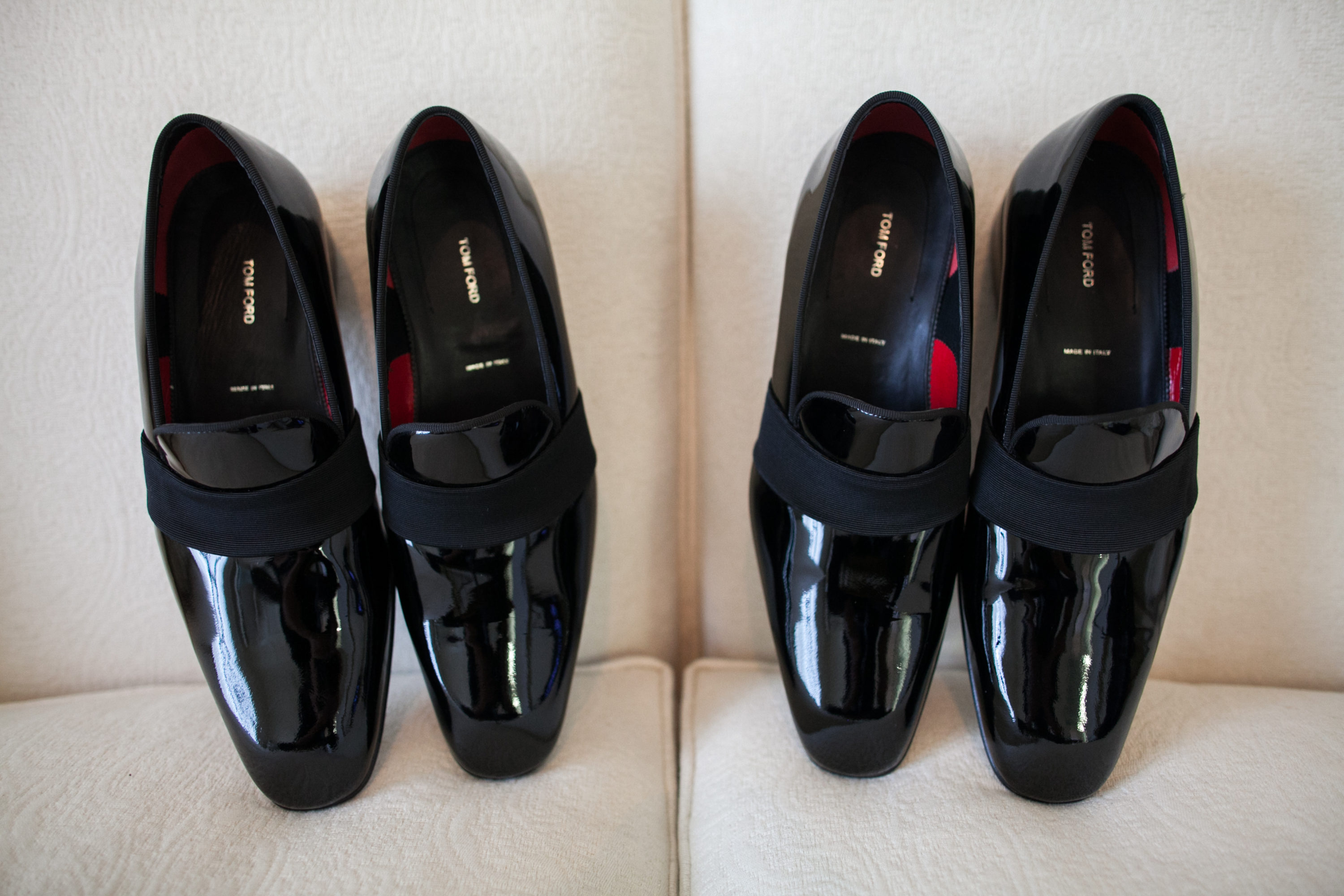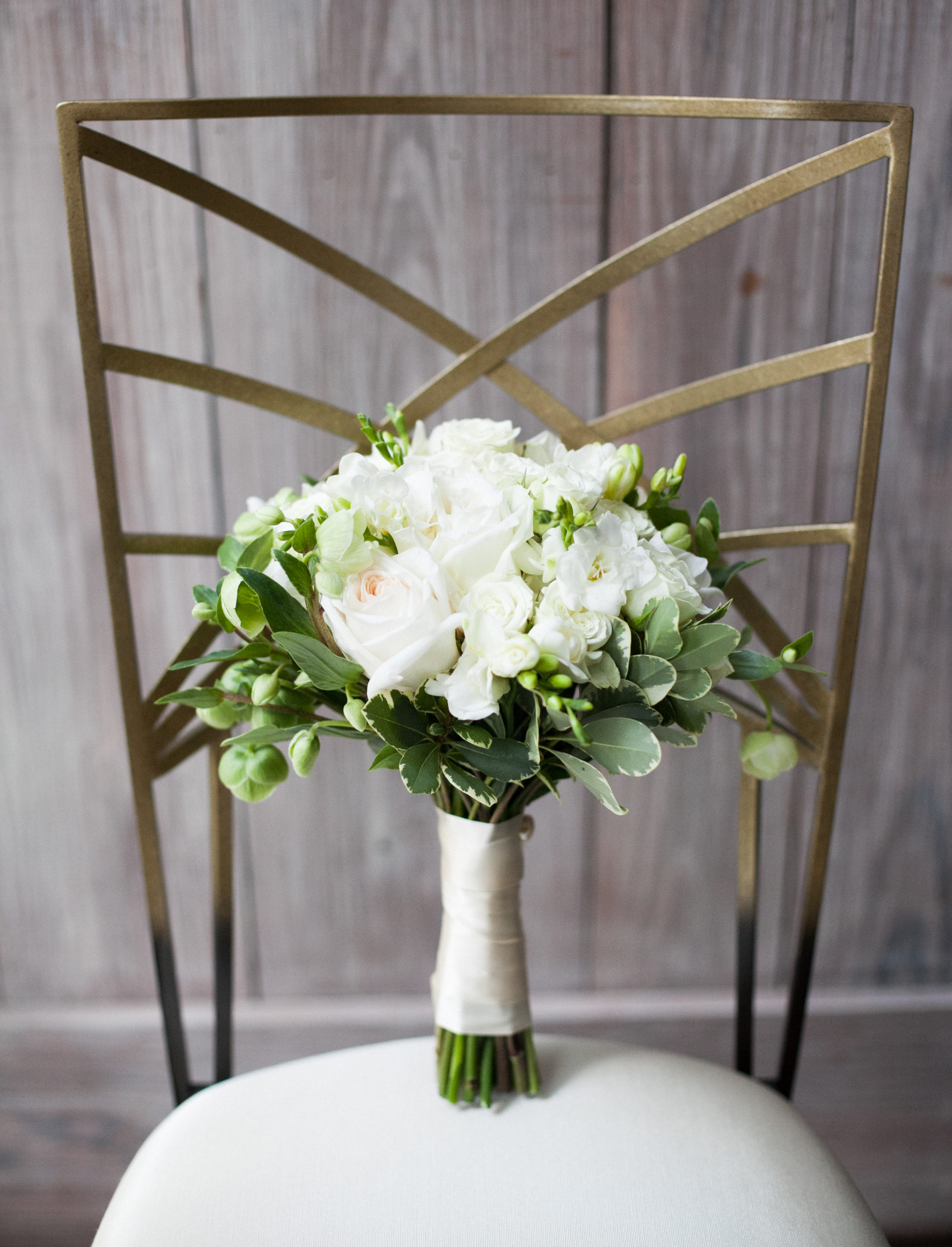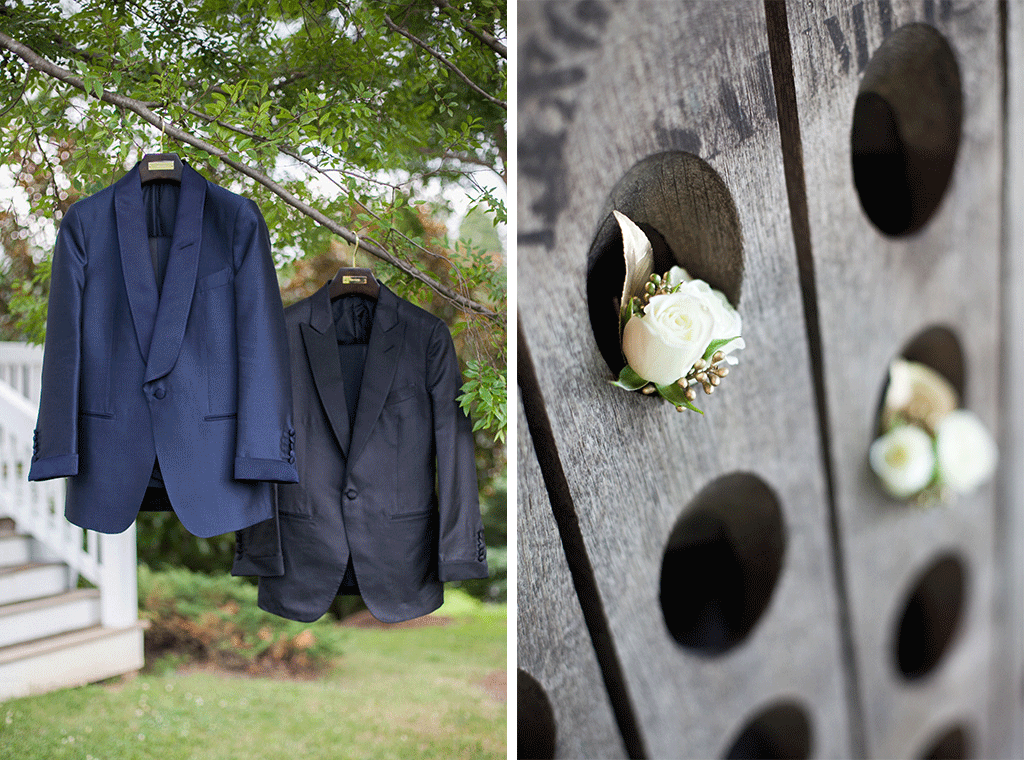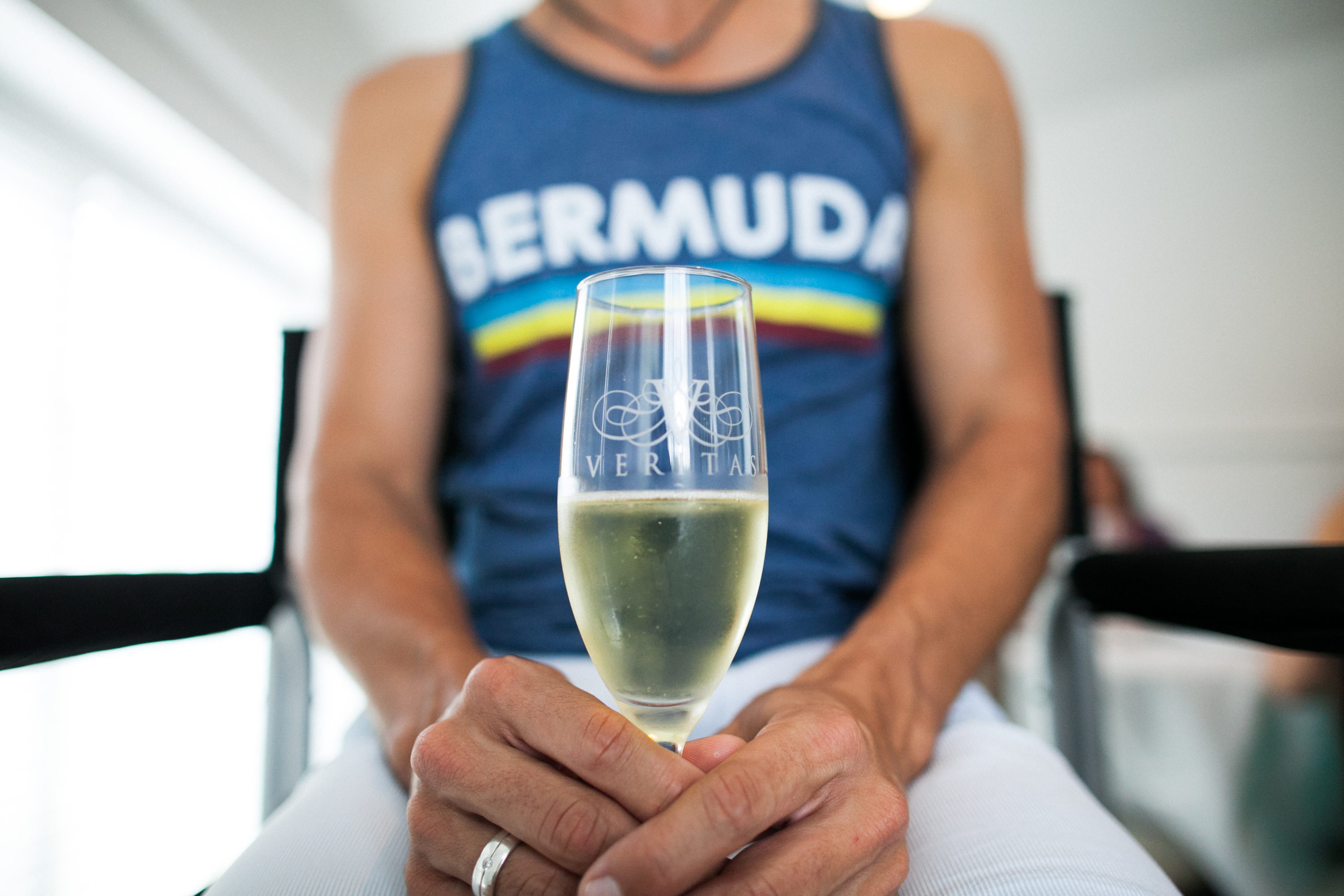 Michael and Chris chatted for months on an app before agreeing to meet at the gym they both used. After Michael, a banker, got over the fact that Chris, a military administrator, was half an hour late for their exercise session, the pair decided on lunch. Both enamored, they planned their next date (sushi) before the first one was over.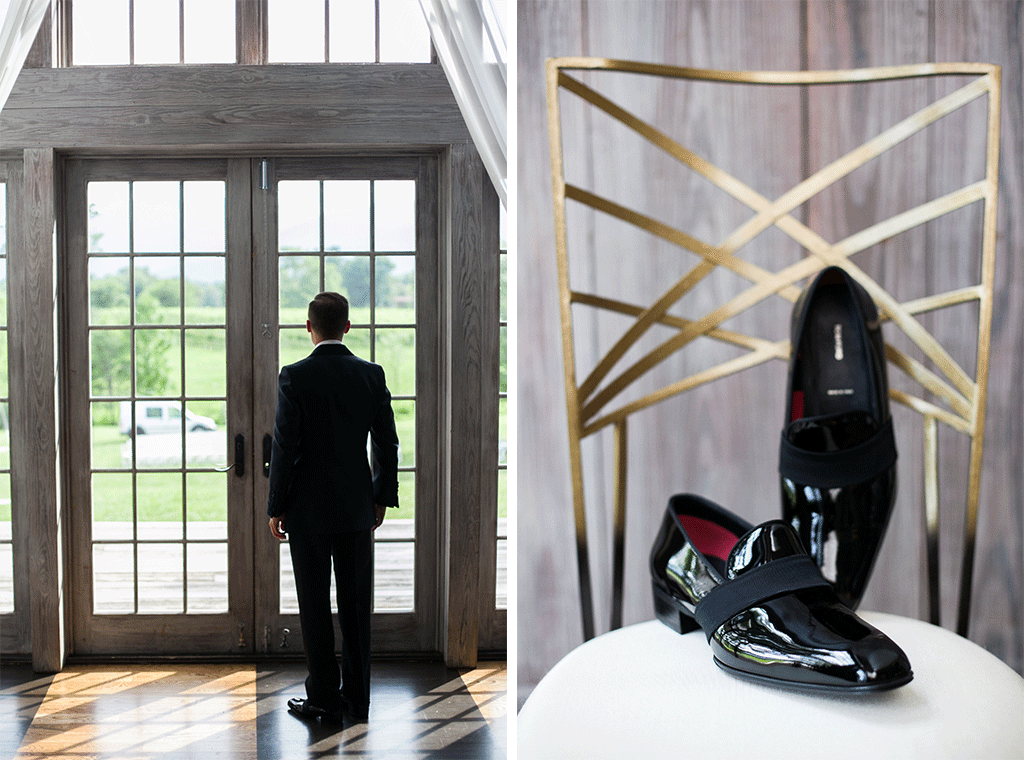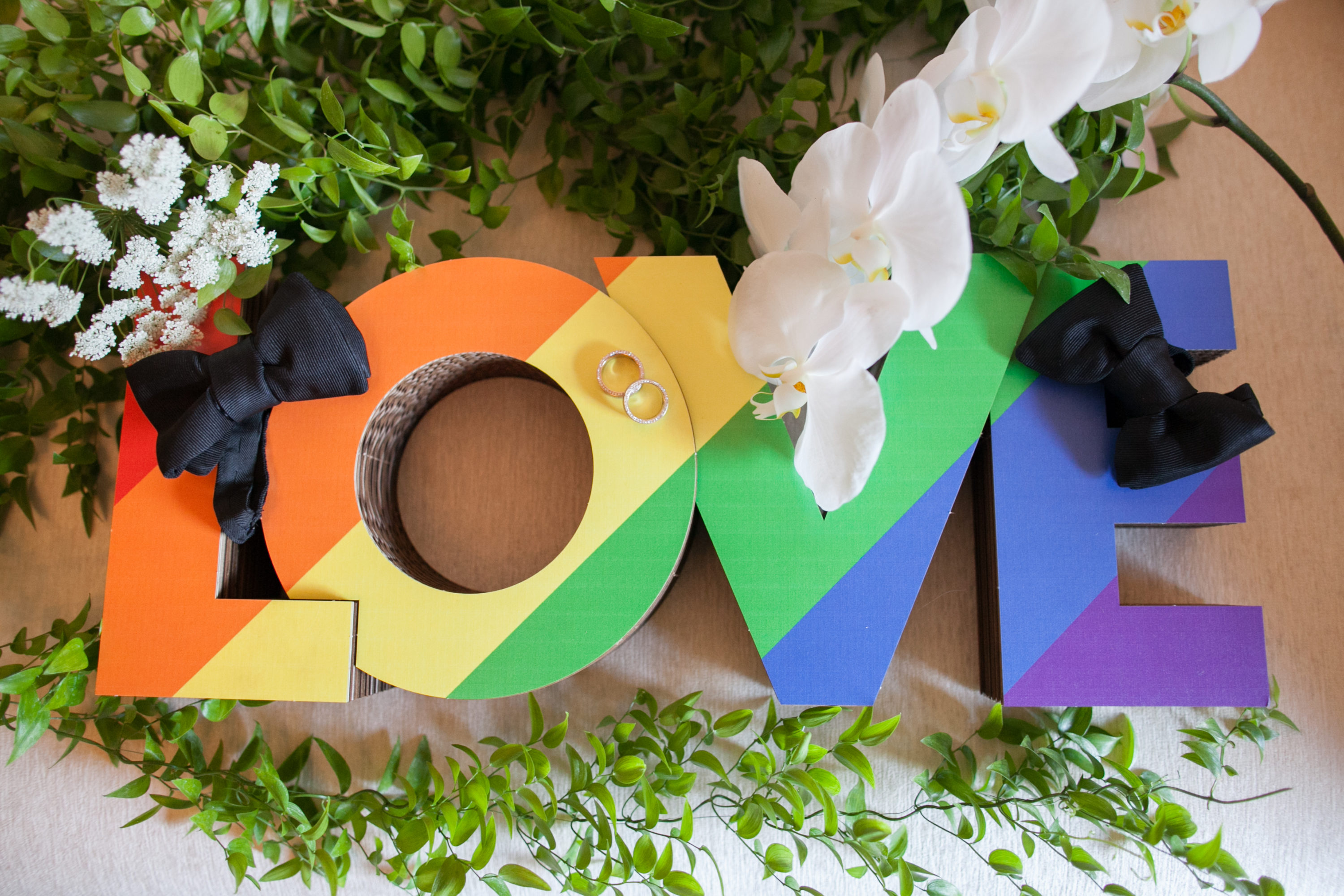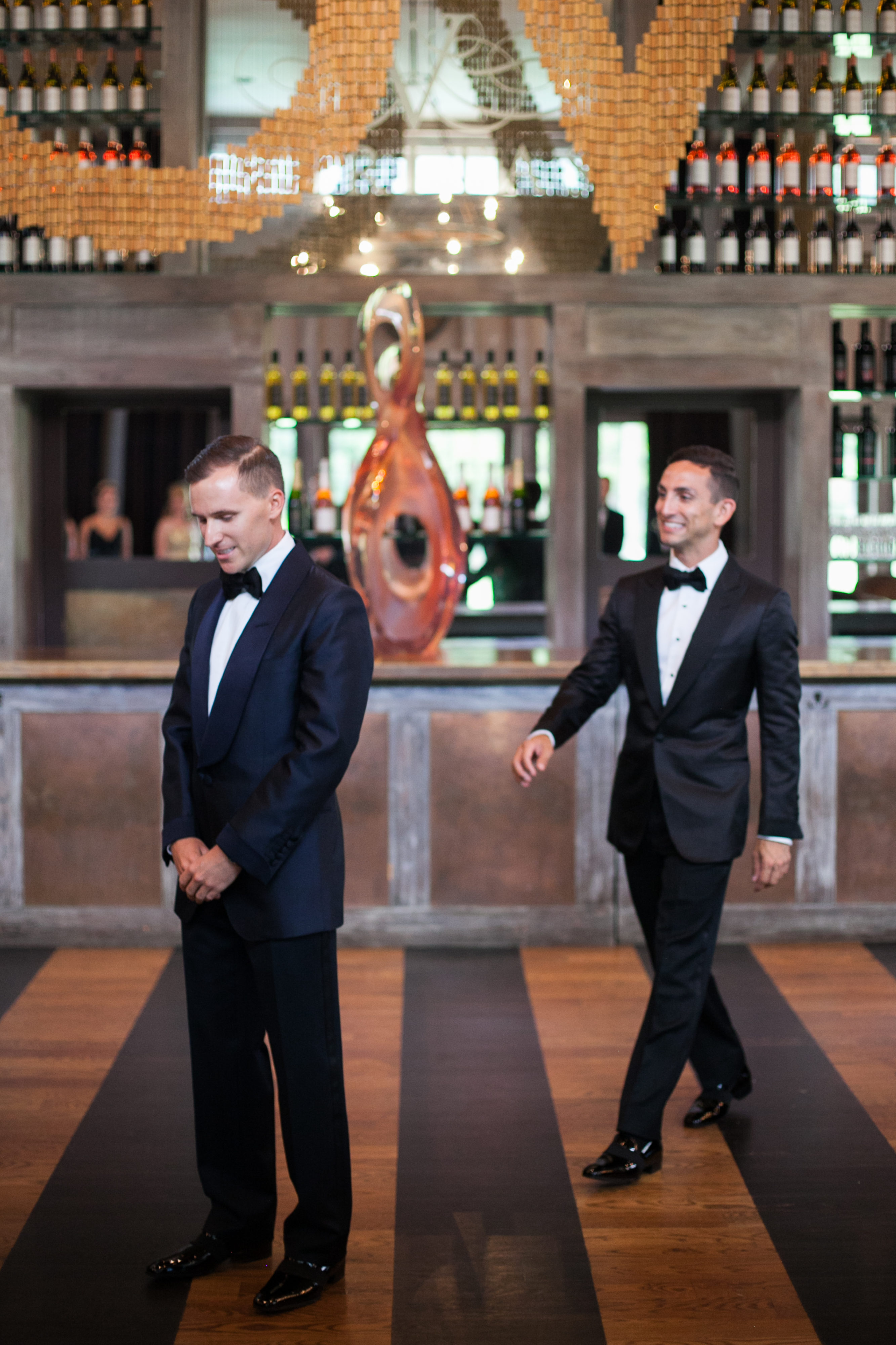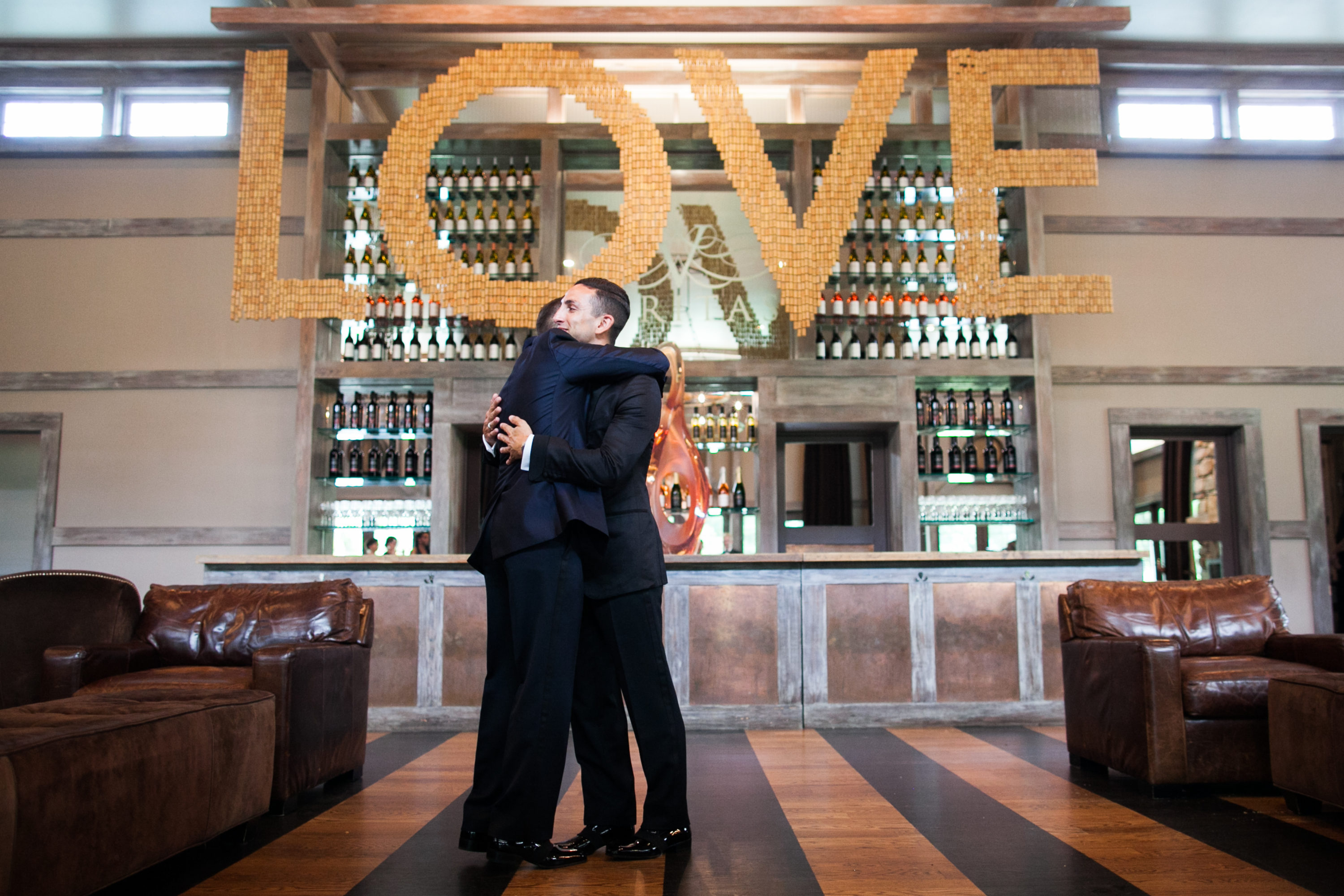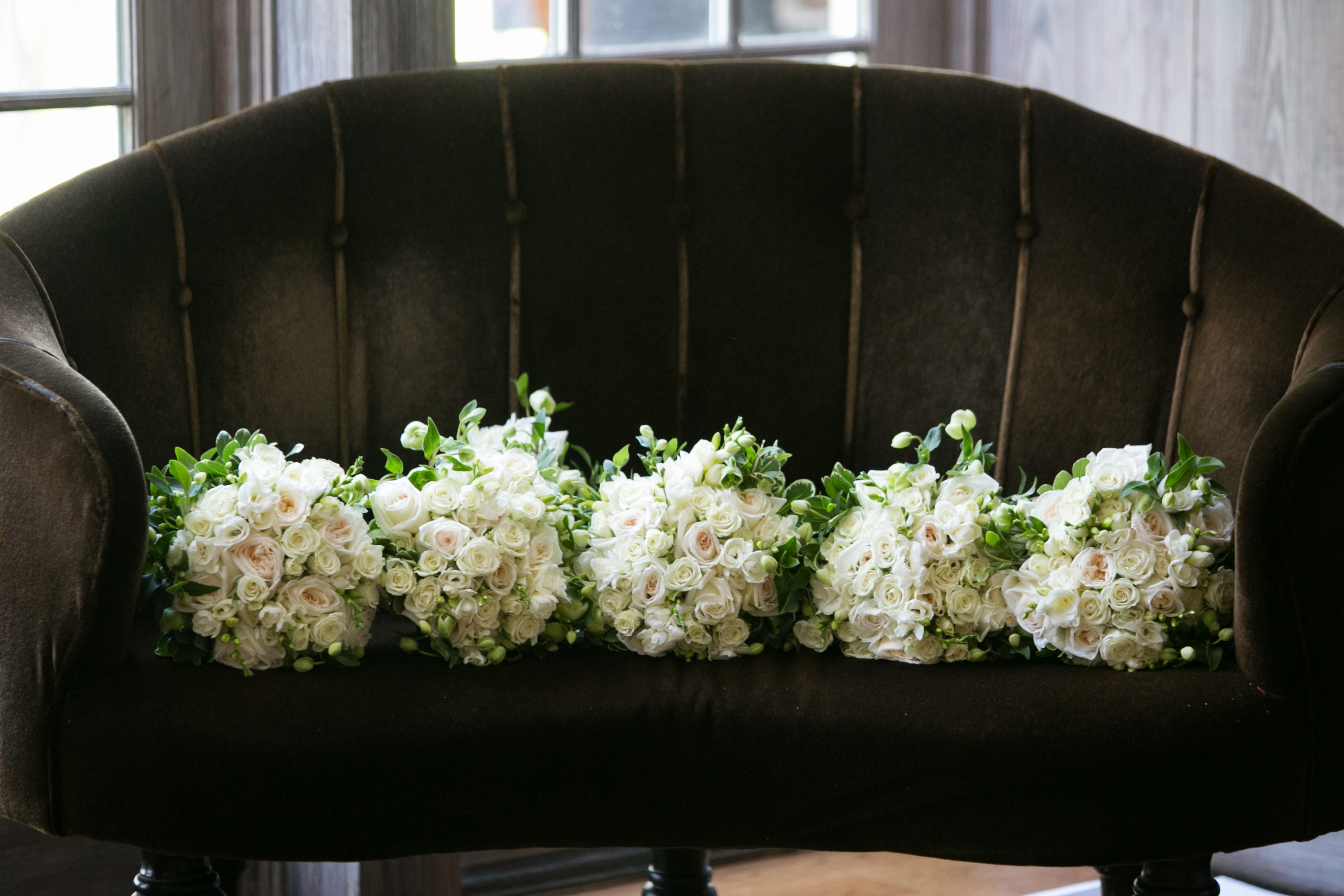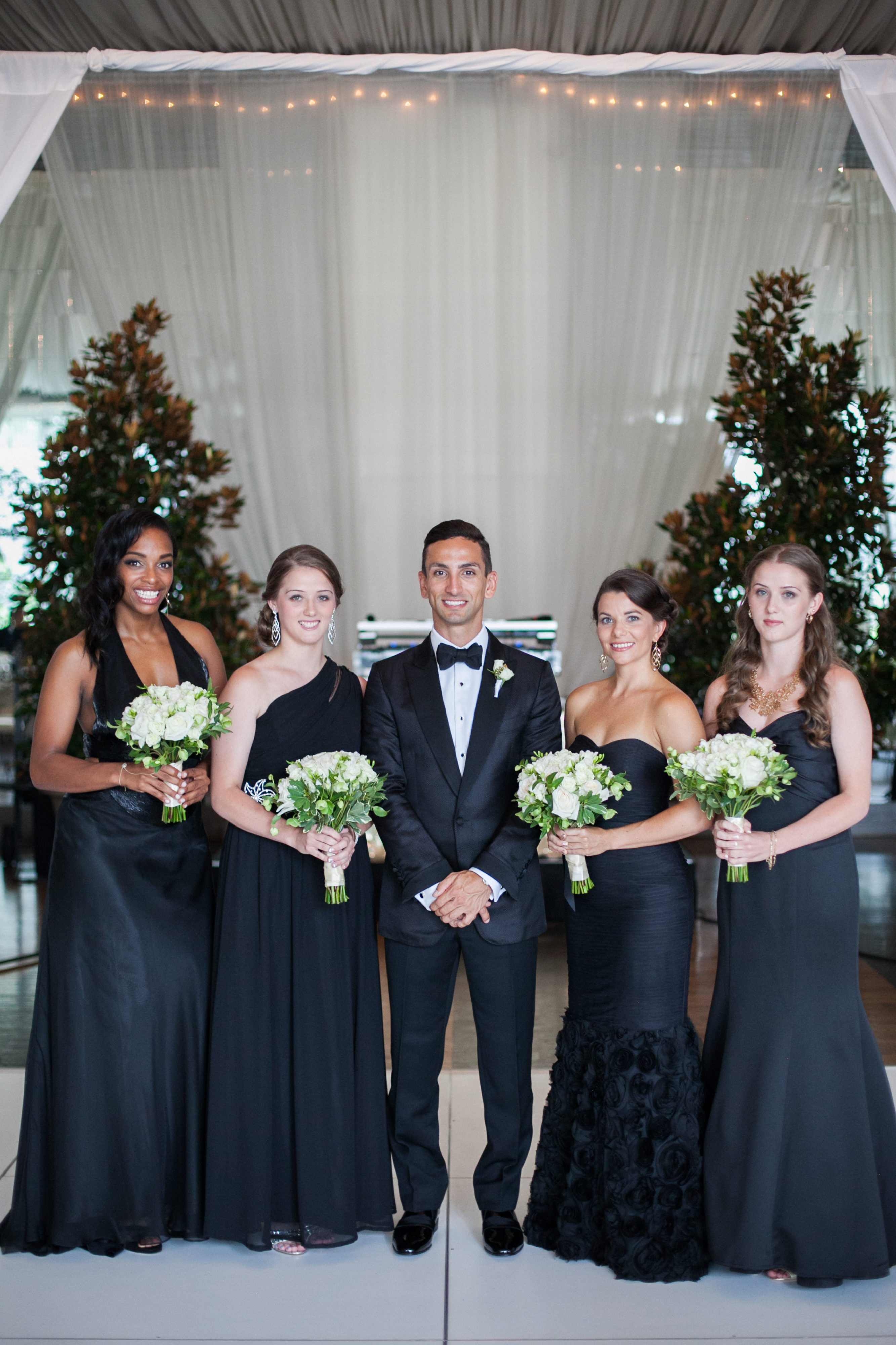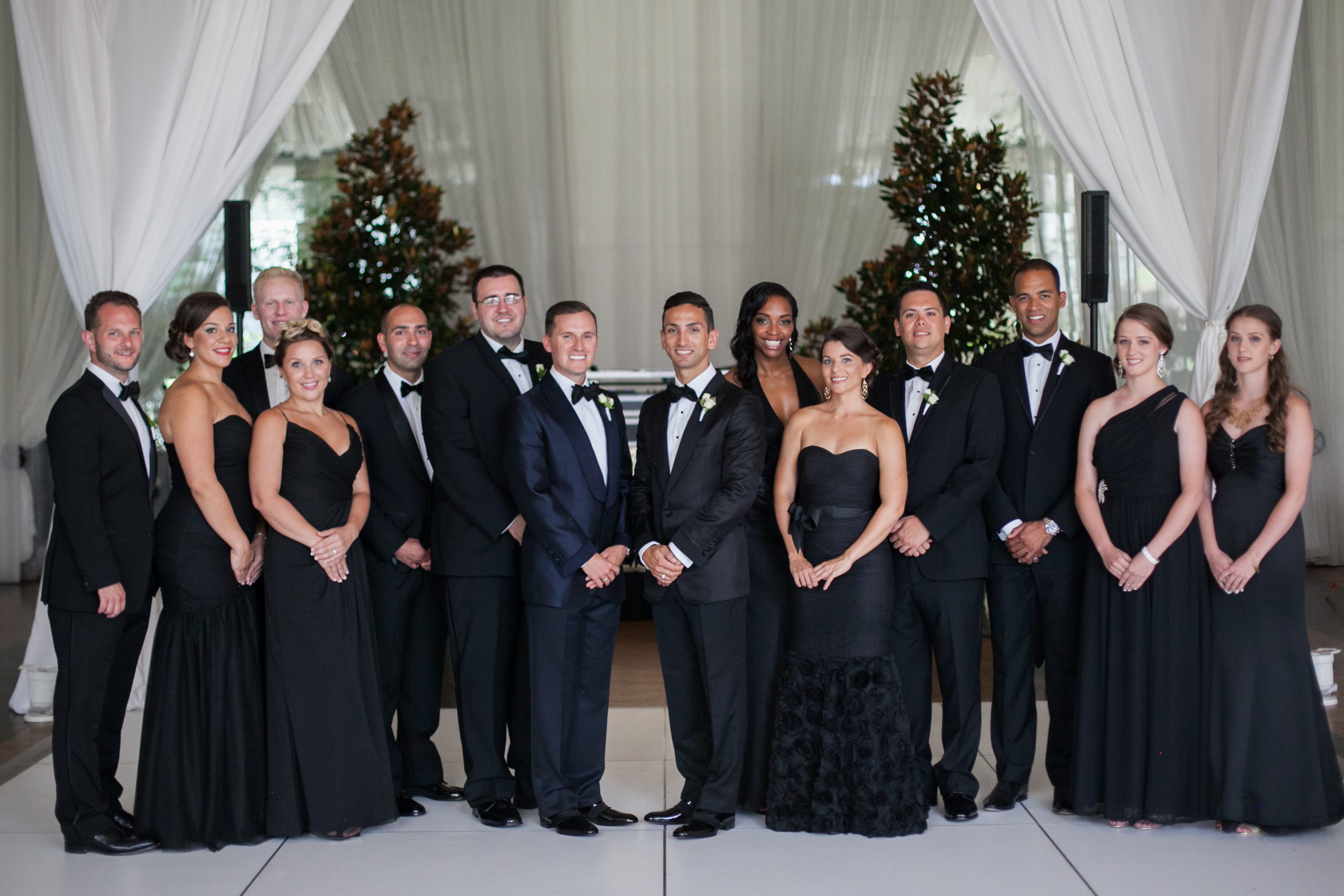 Two years later, Chris handed Michael what looked like a broken ornament as they decorated their Christmas tree. When Michael realized the ornament held a ring, Chris knelt and asked if they could spend forever together.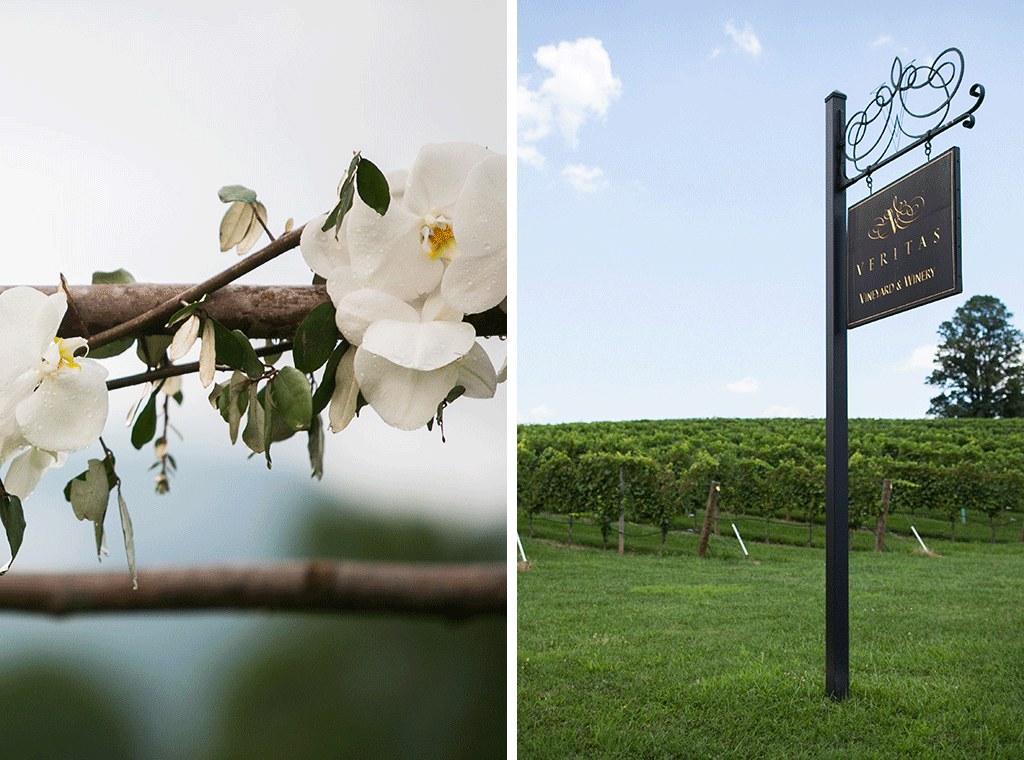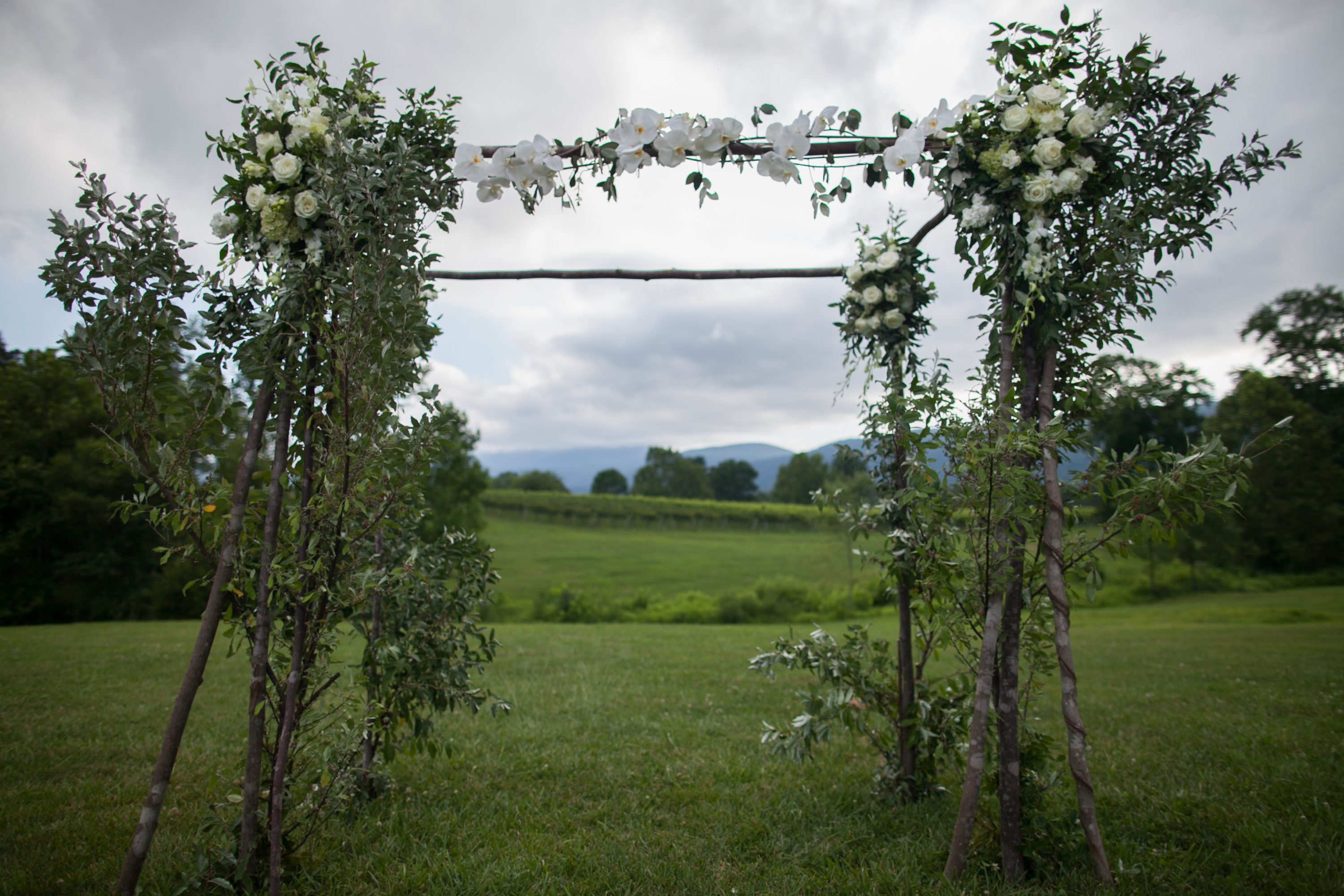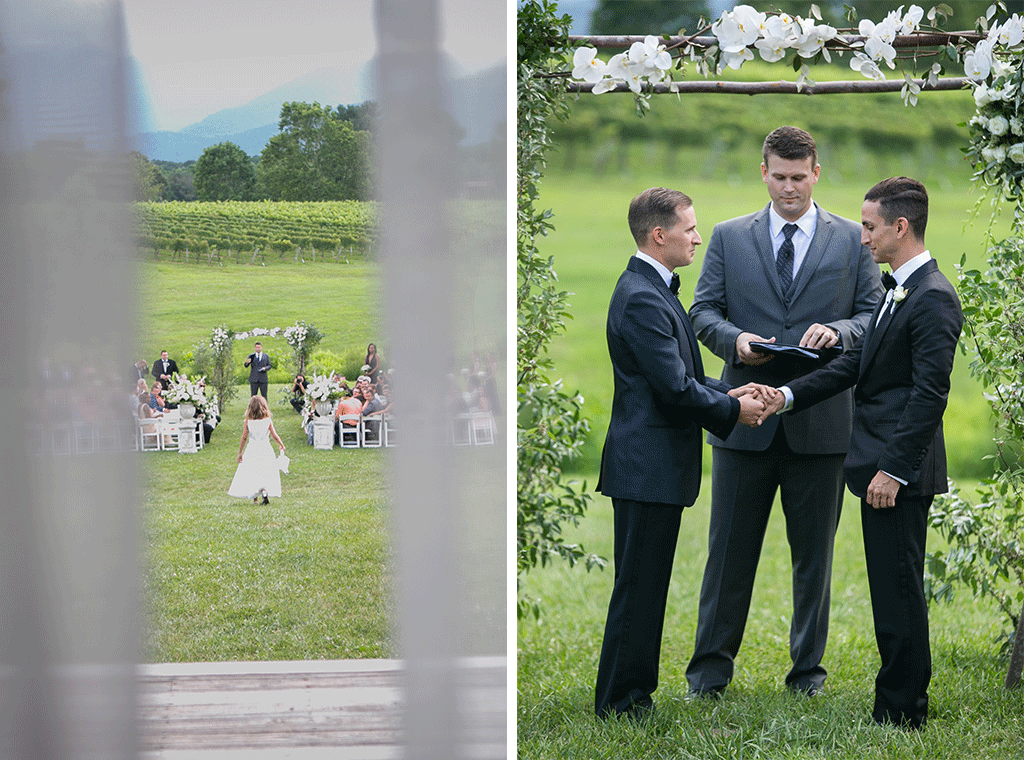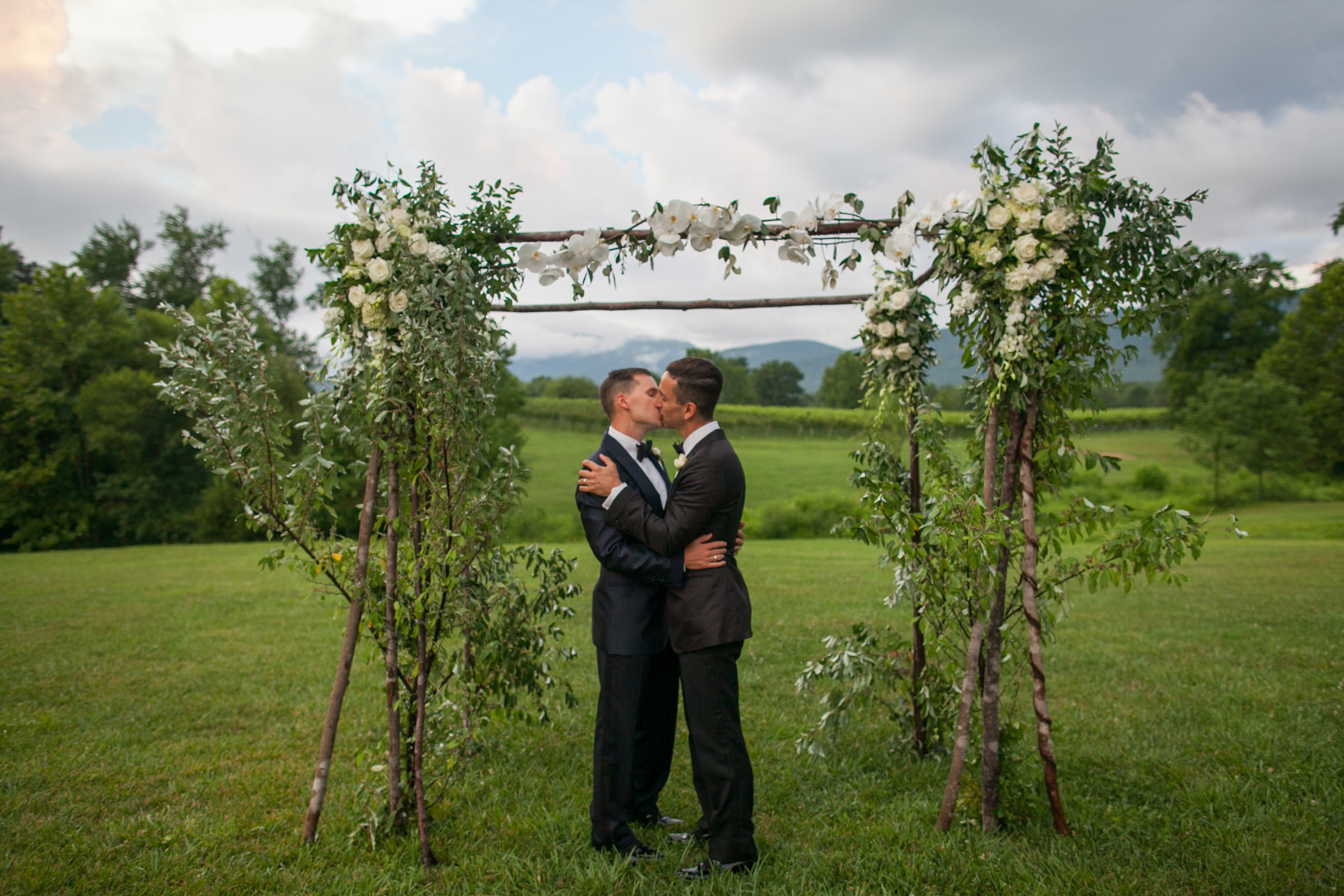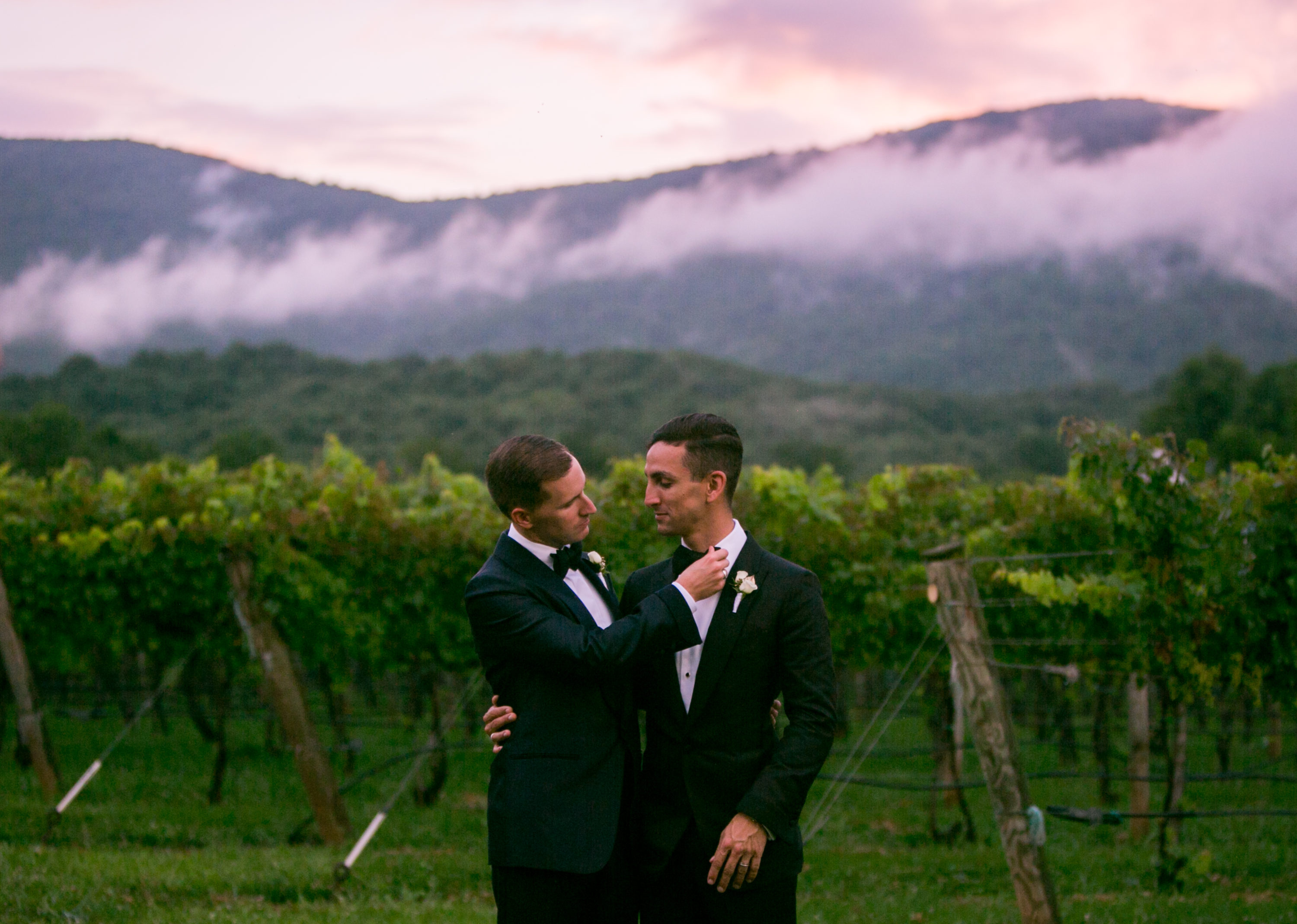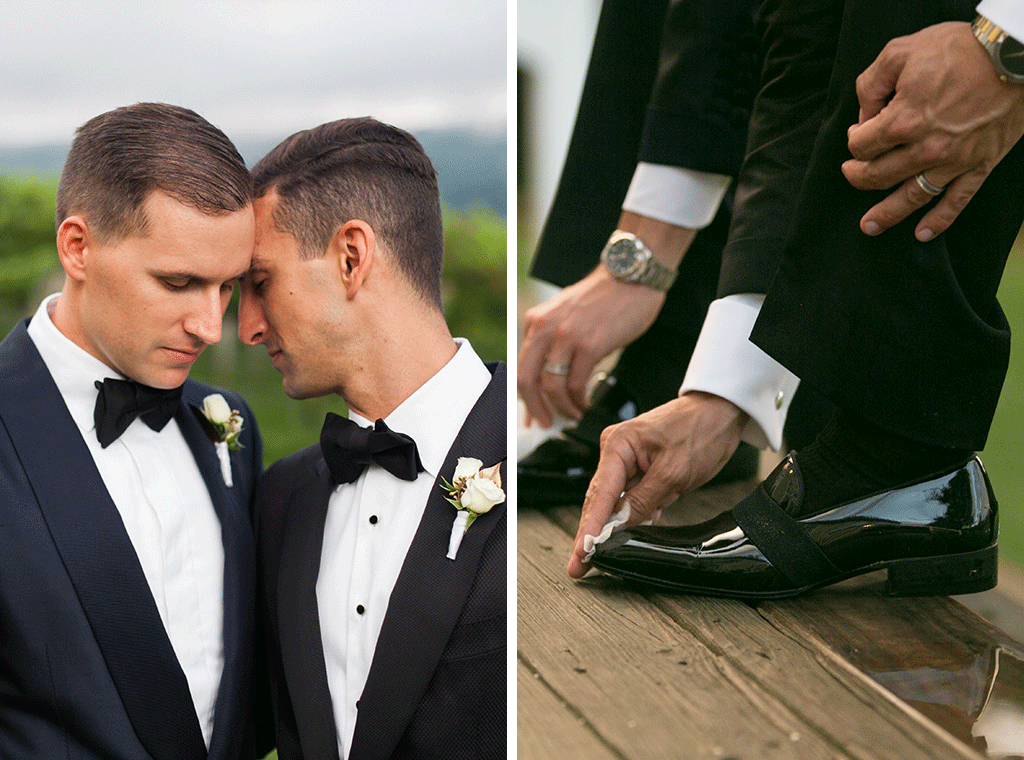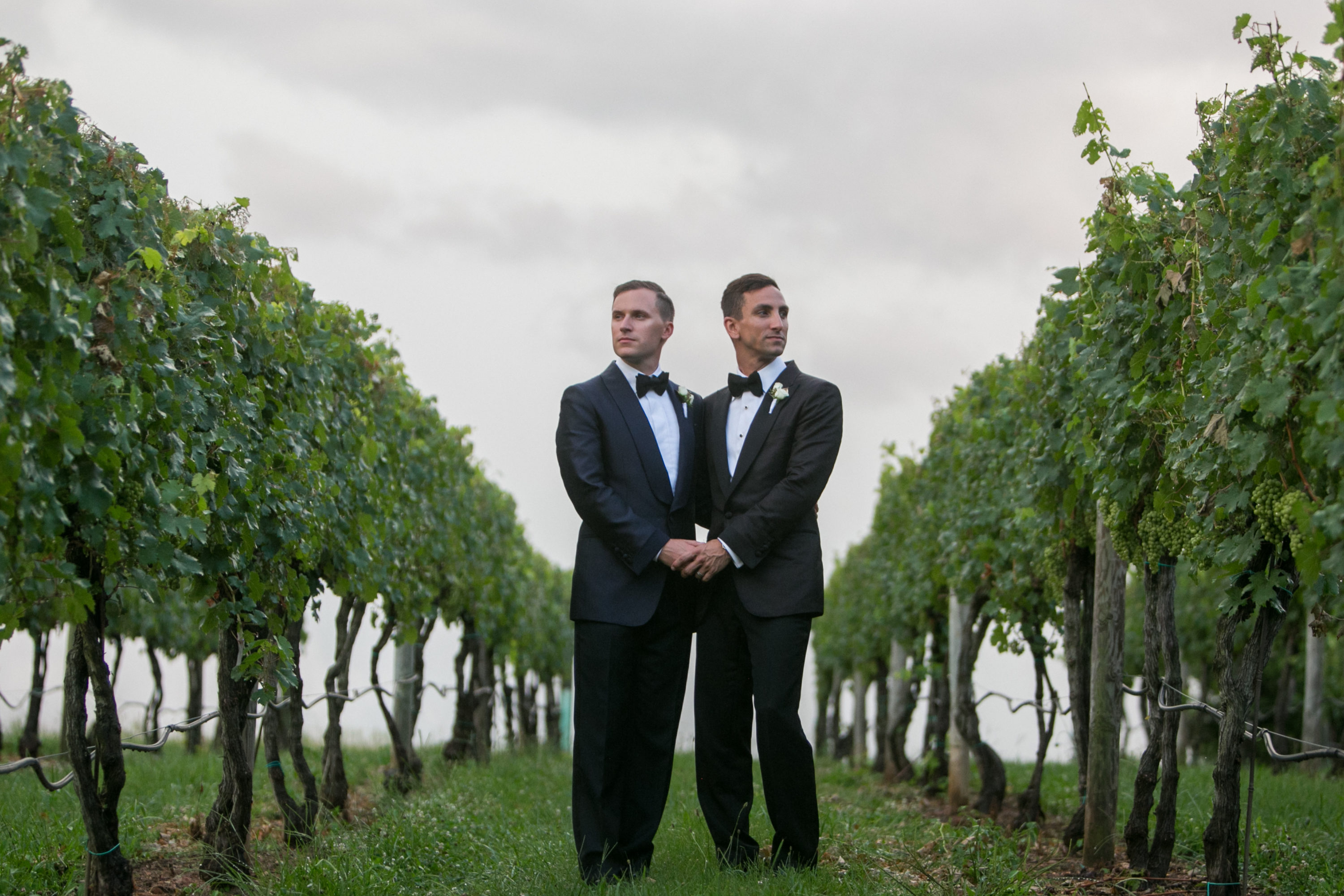 The Bermuda-based couple flew to Virginia wine country to marry (same-sex unions are not recognized on the island). Though it poured after the ceremony, the skies parted to a perfect pink sunset during dinner. One hundred guests drank rum Swizzles—Bermuda's national beverage—and ate crab cakes and grilled filet mignon under string lights and 25-foot beech trees brought in for the occasion.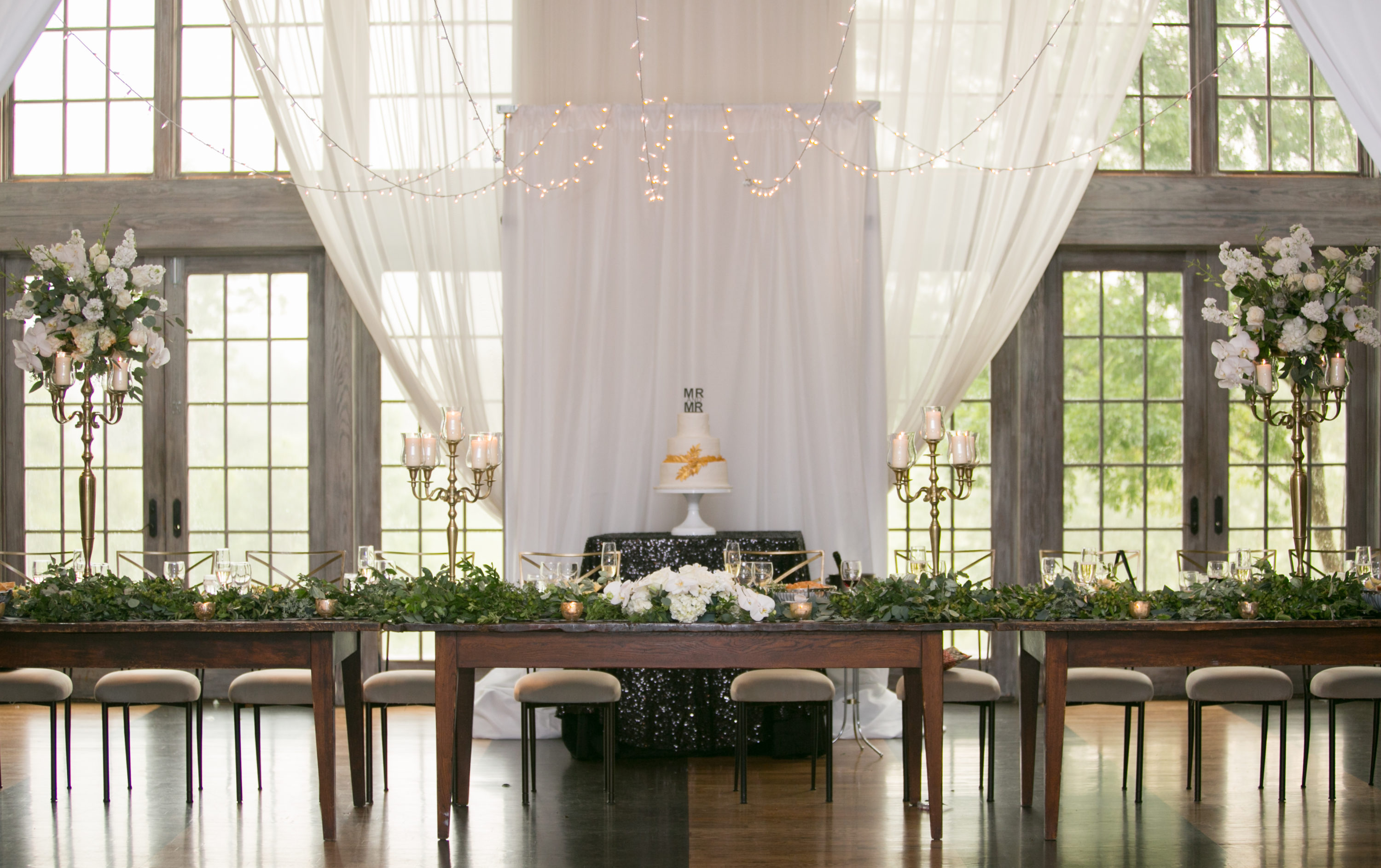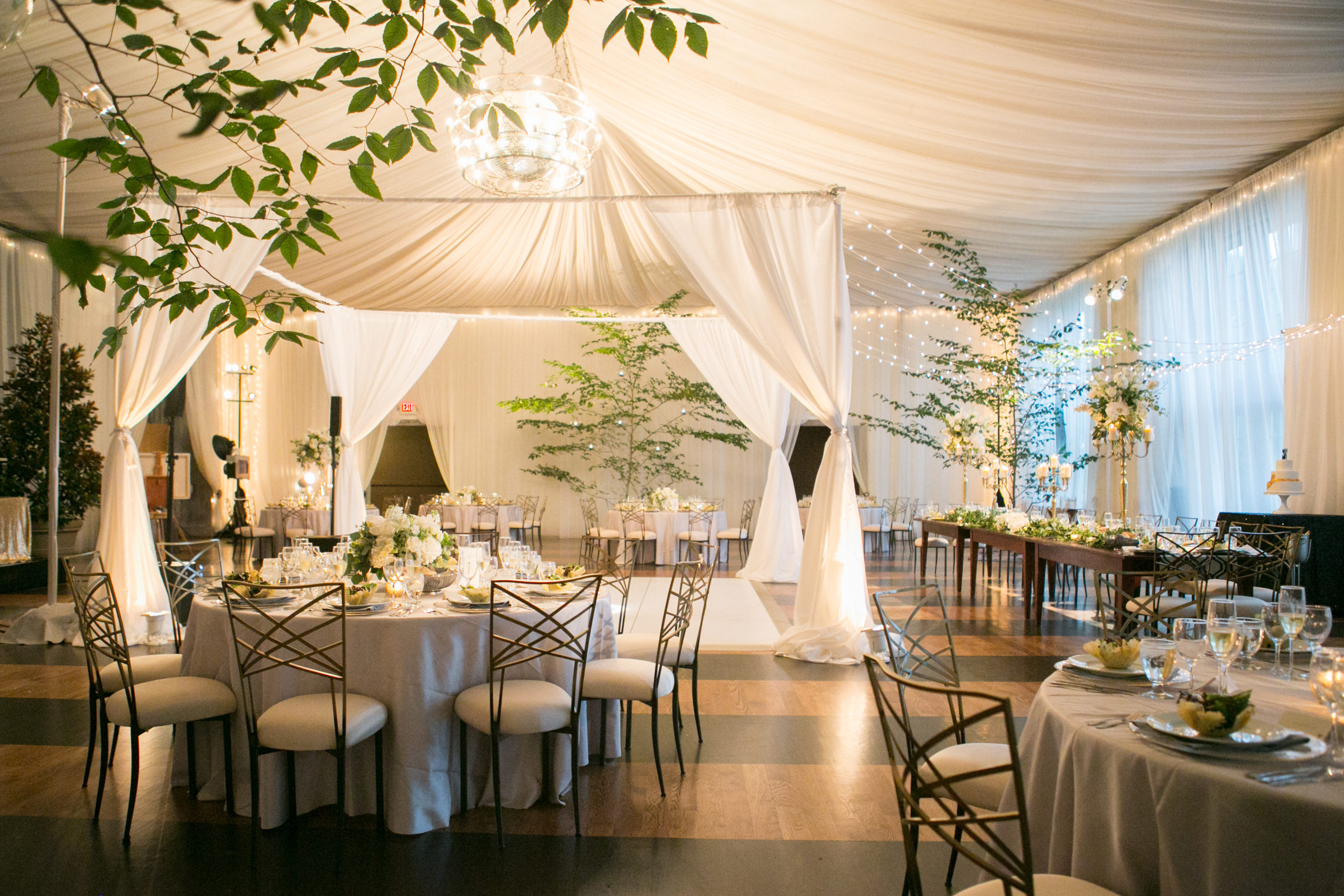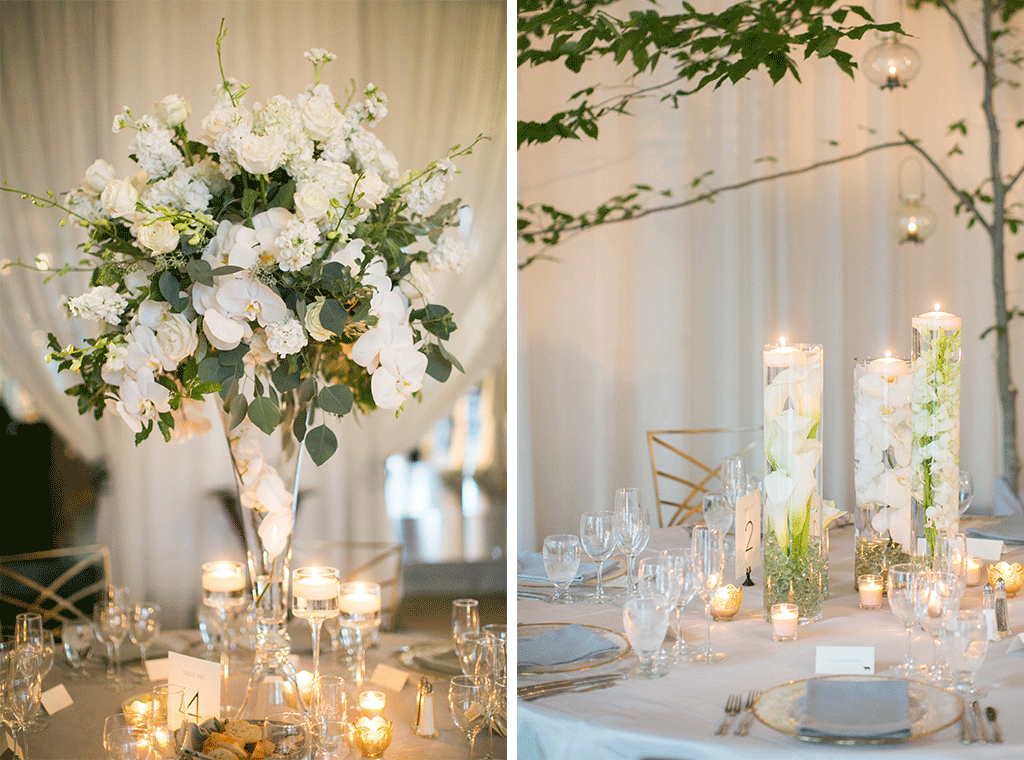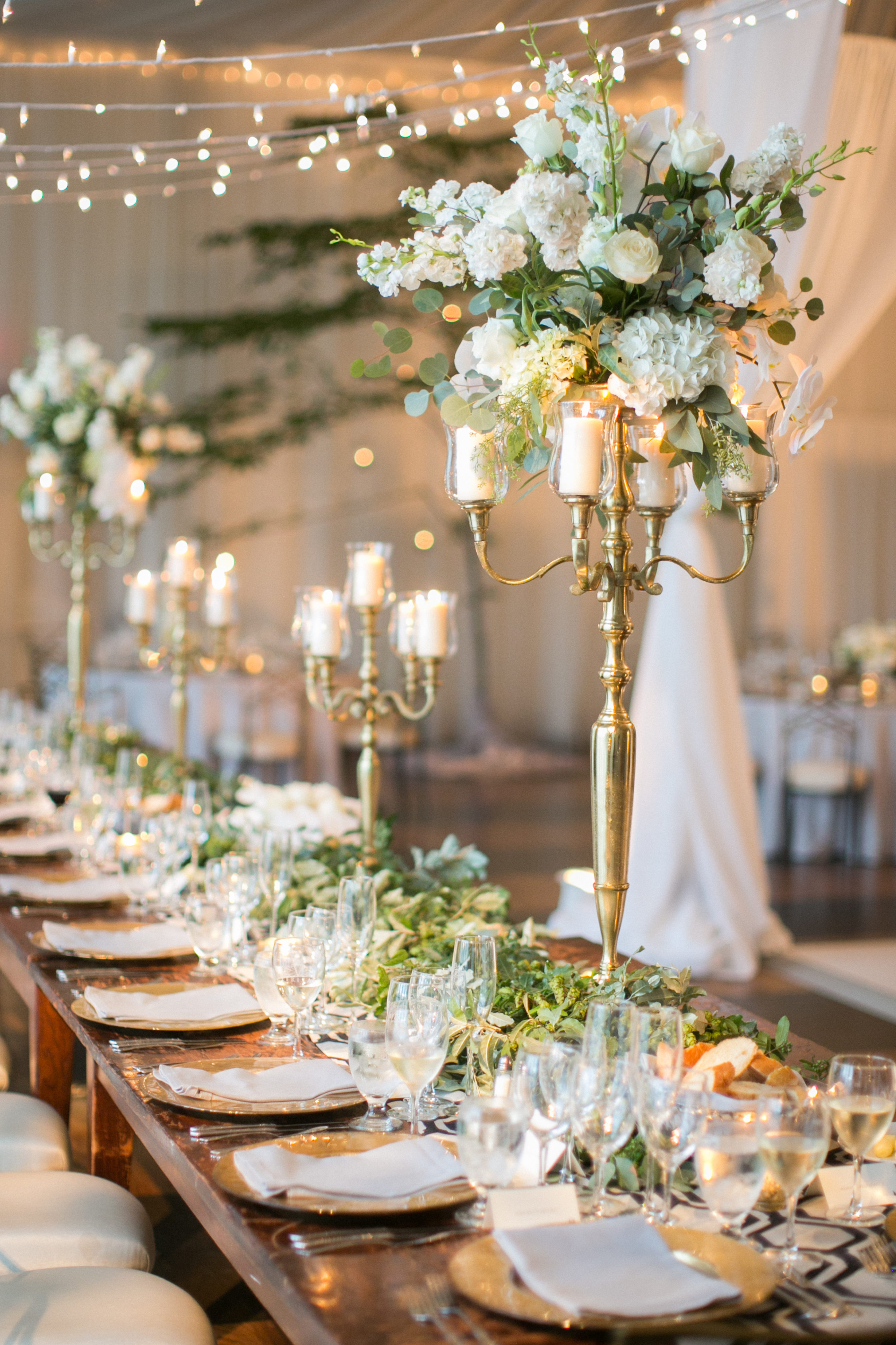 '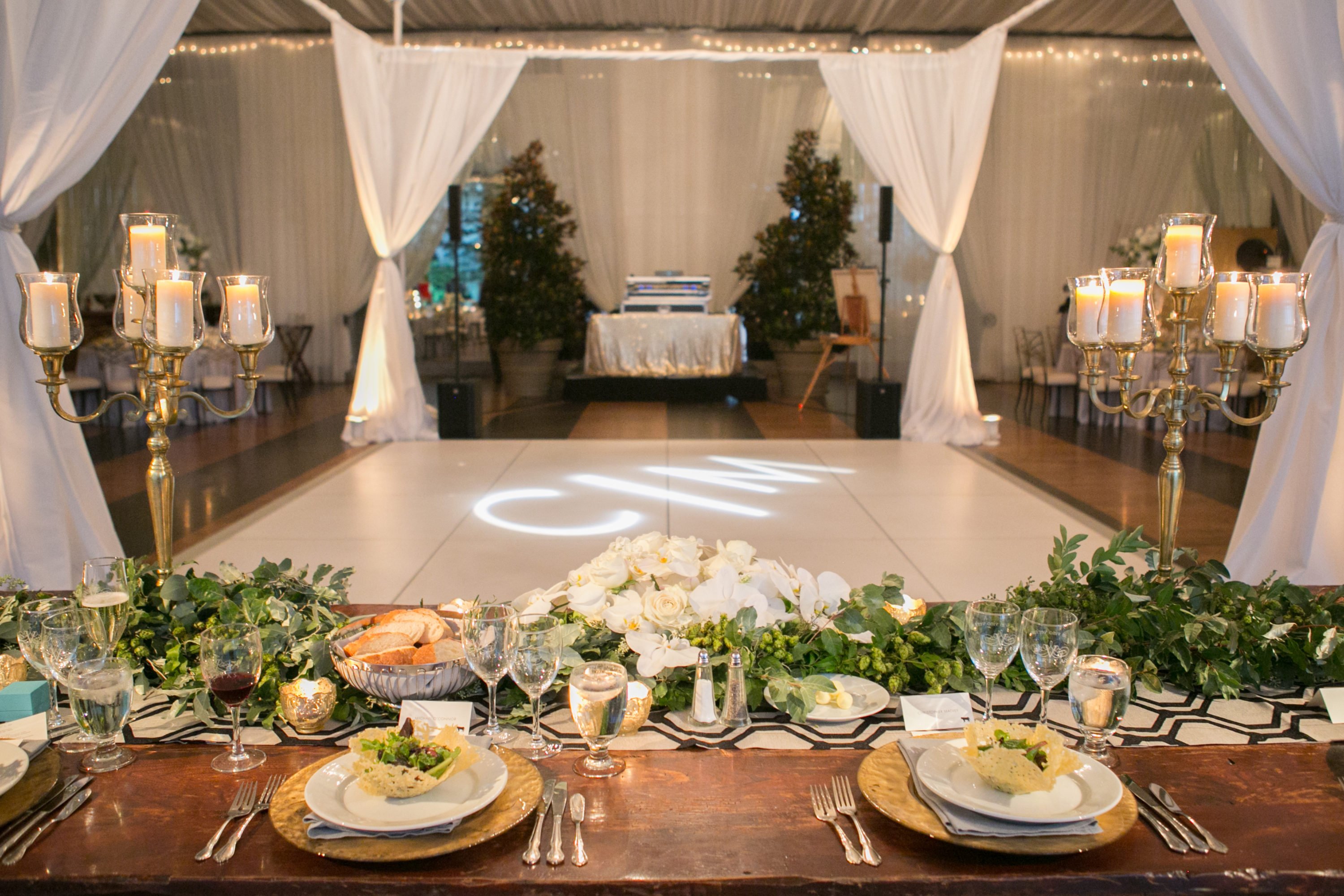 '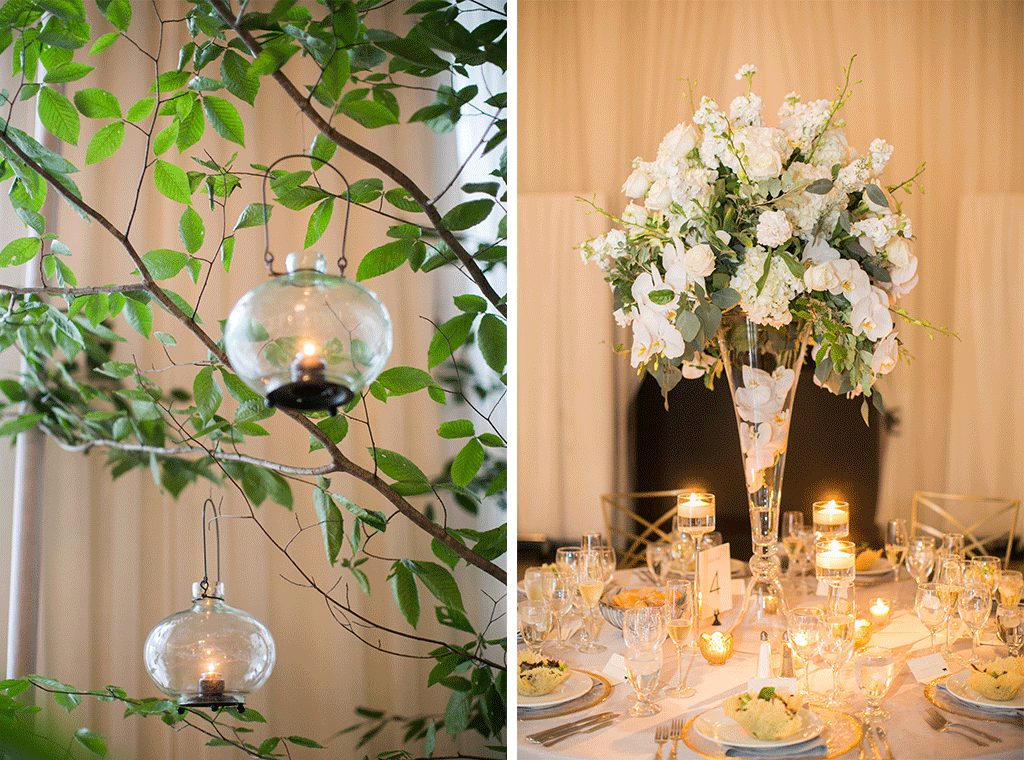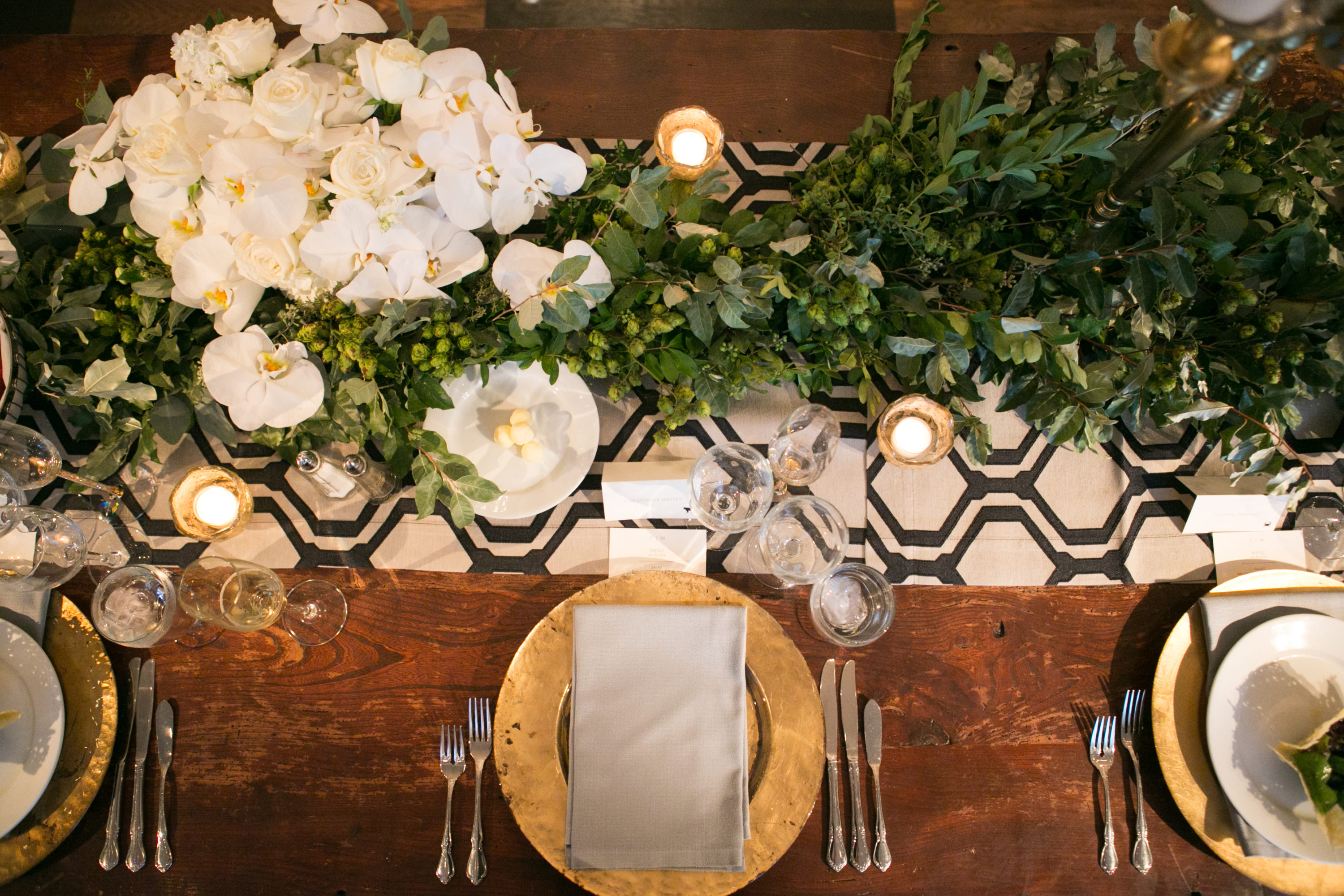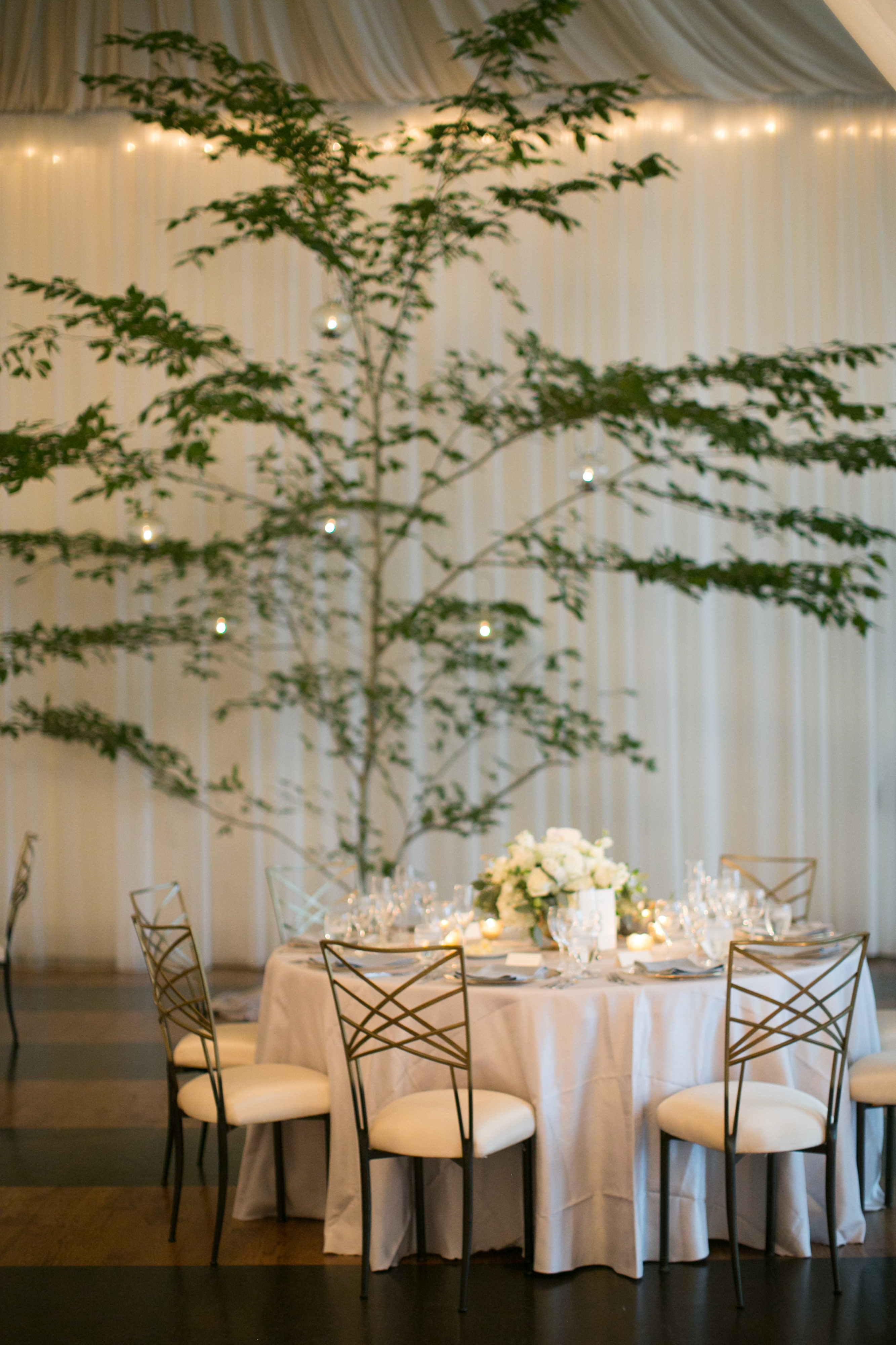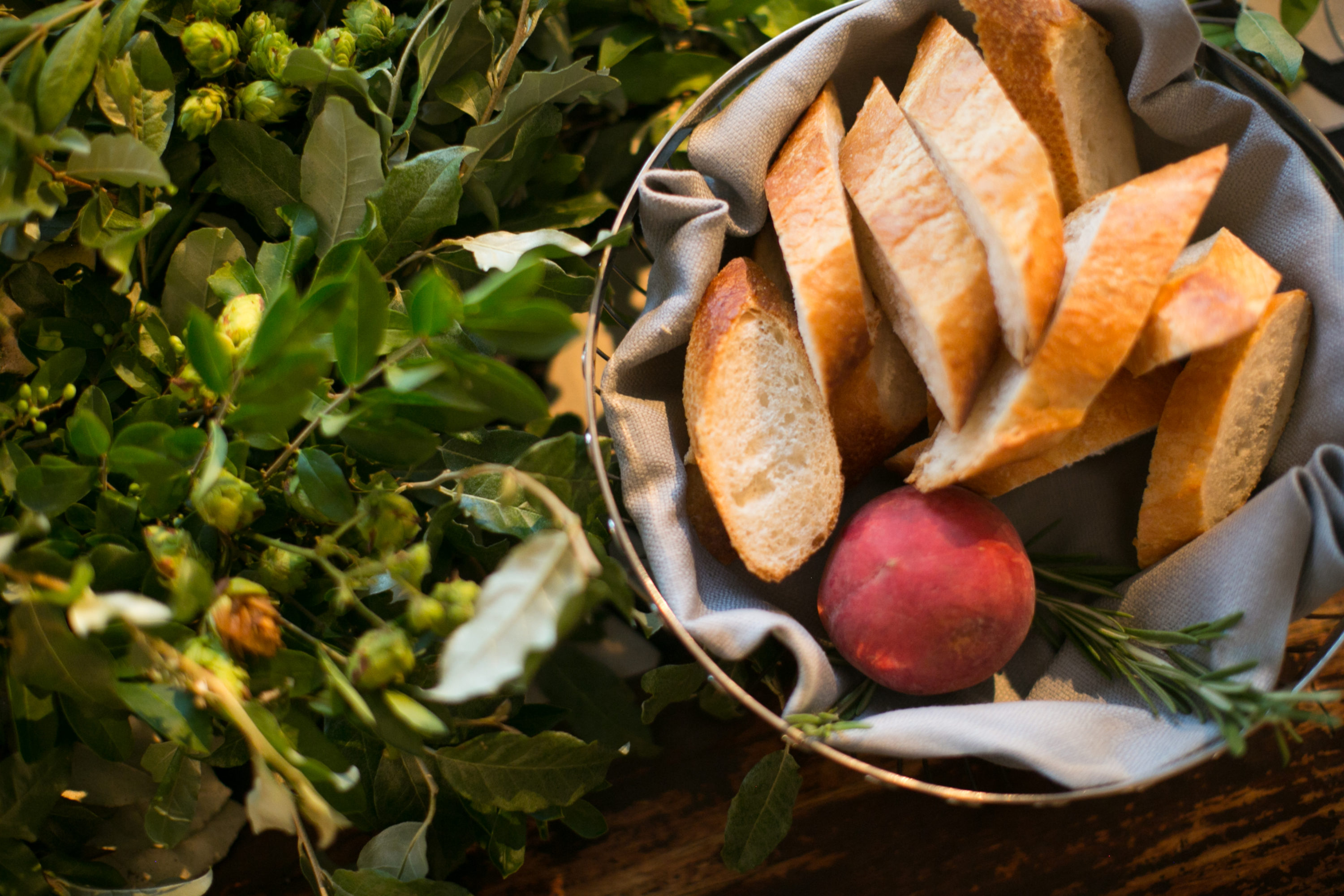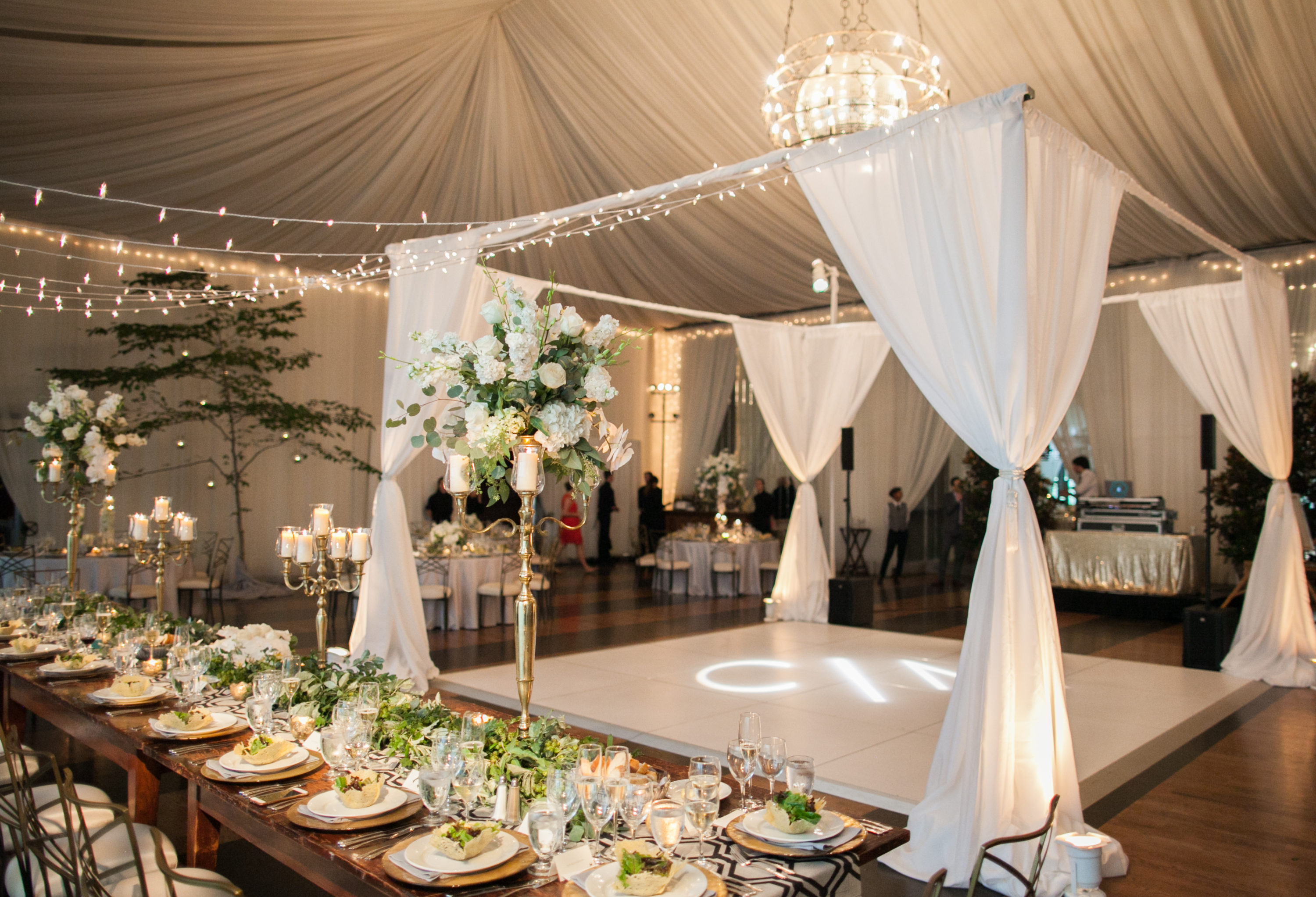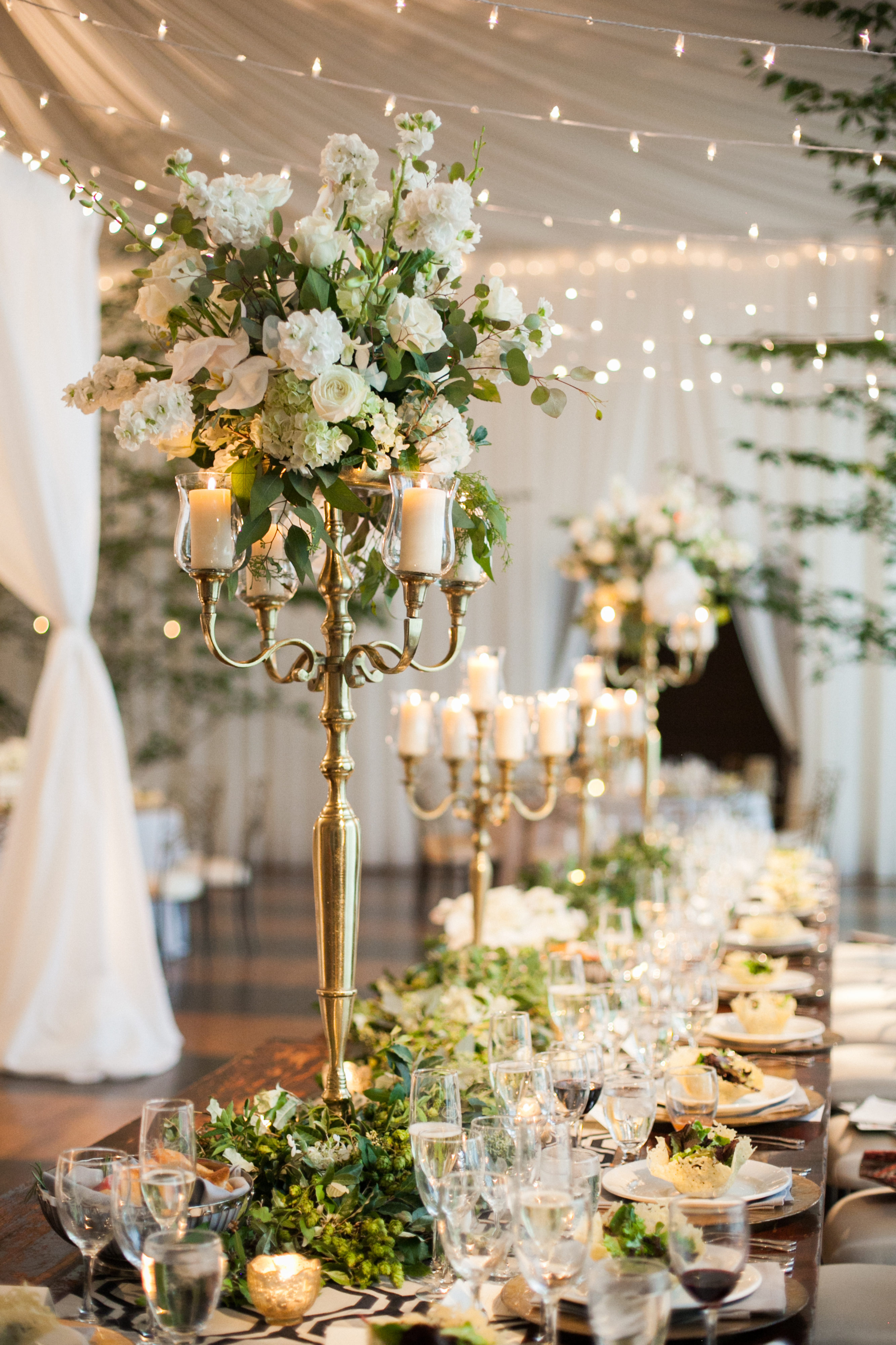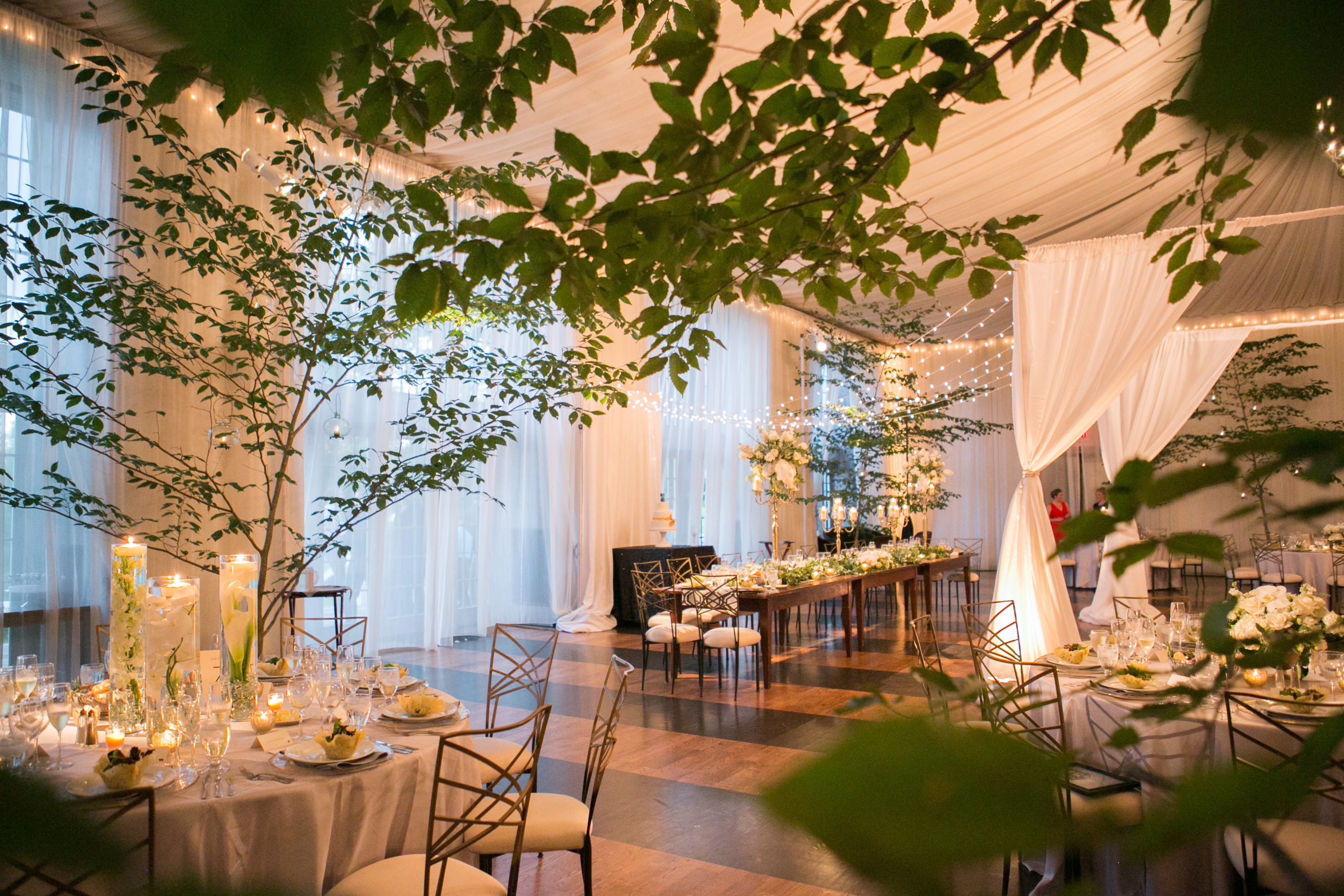 A rainbow "love" emblem served as a photo prop throughout the day and complemented the giant cork "love" sign in the winery's main tasting room. In a masculine touch, fresh hops from a nearby brewery accented the 20-foot head-table garland. The newlyweds cut into a cake with chocolate-tout, almond-cream, and blackberry-vanilla tiers, and later cruised the Adriatic and Aegean seas on their honeymoon.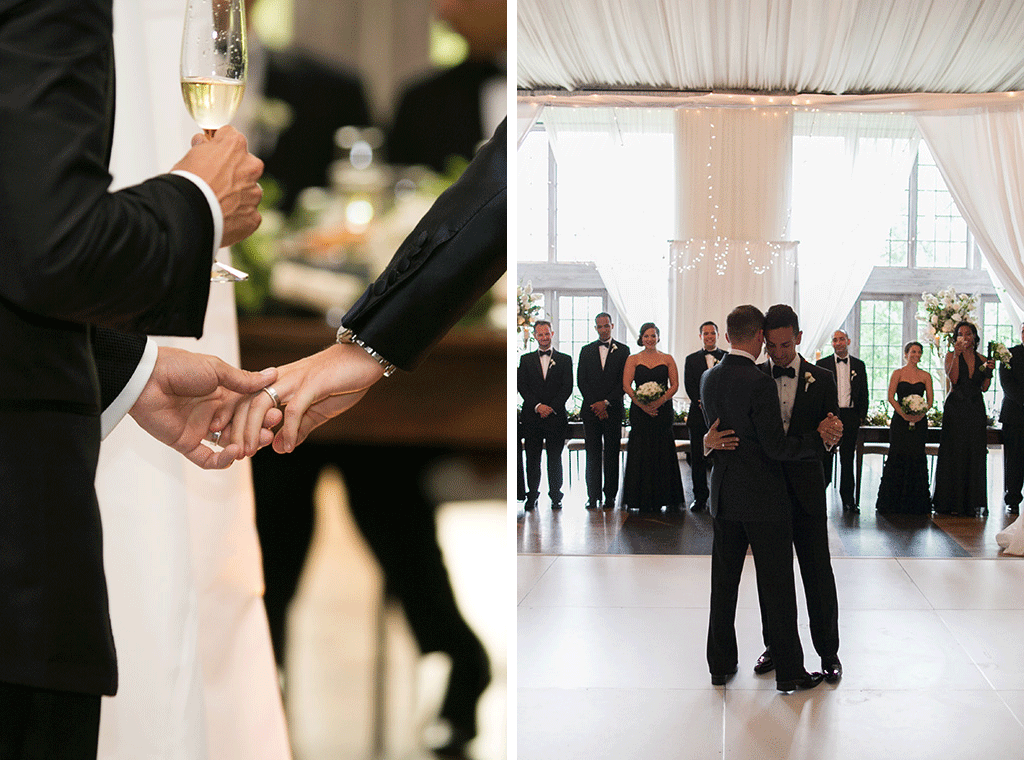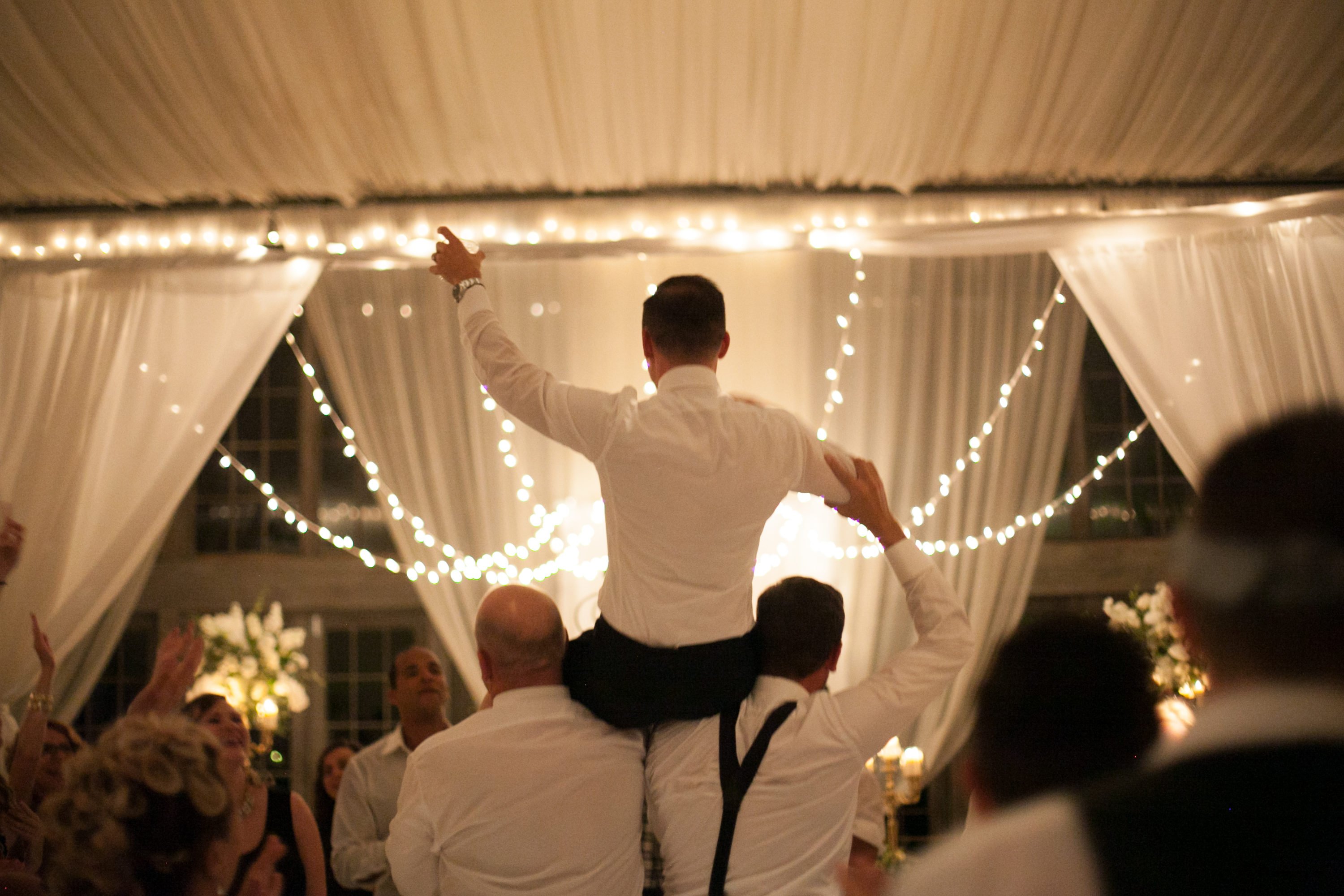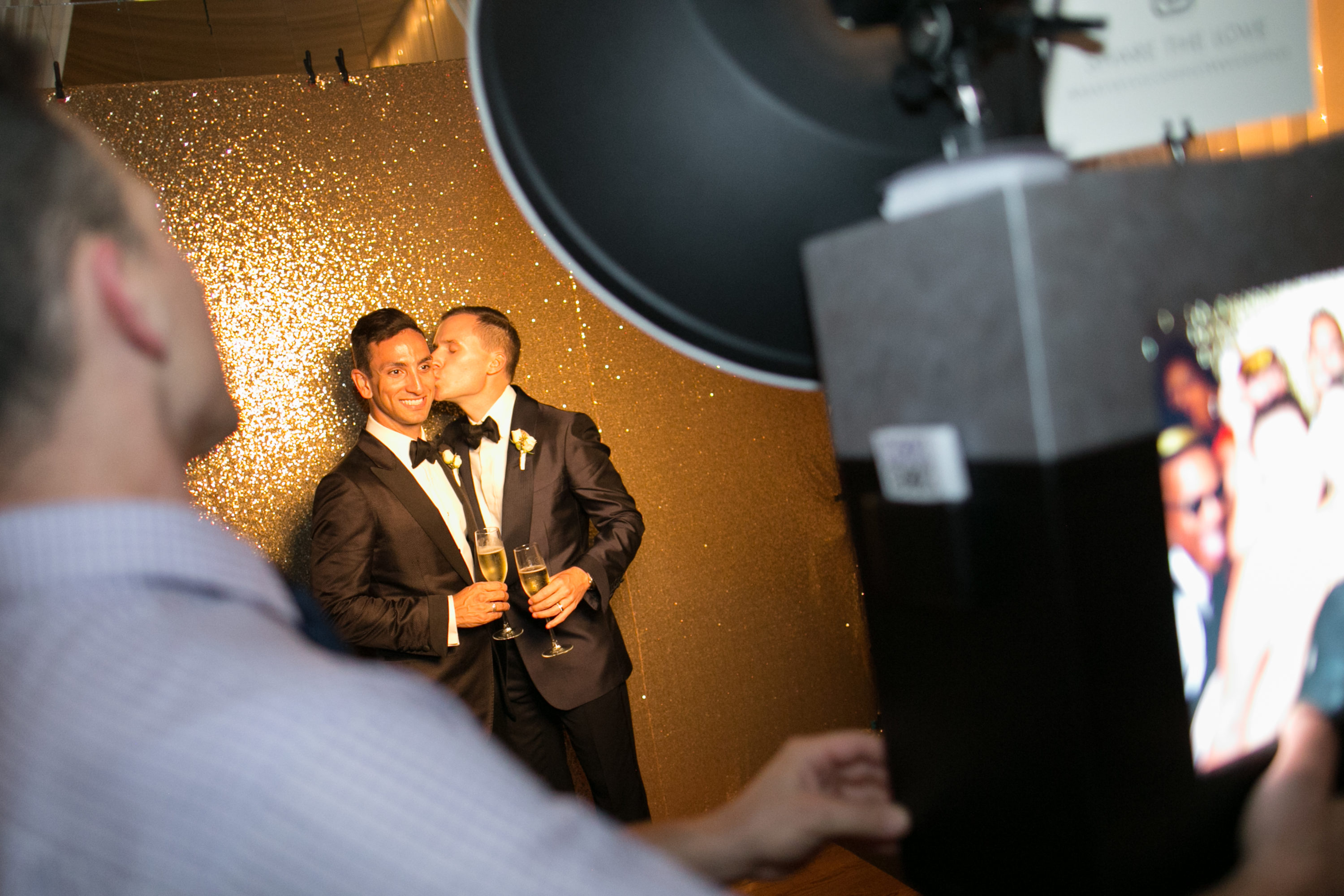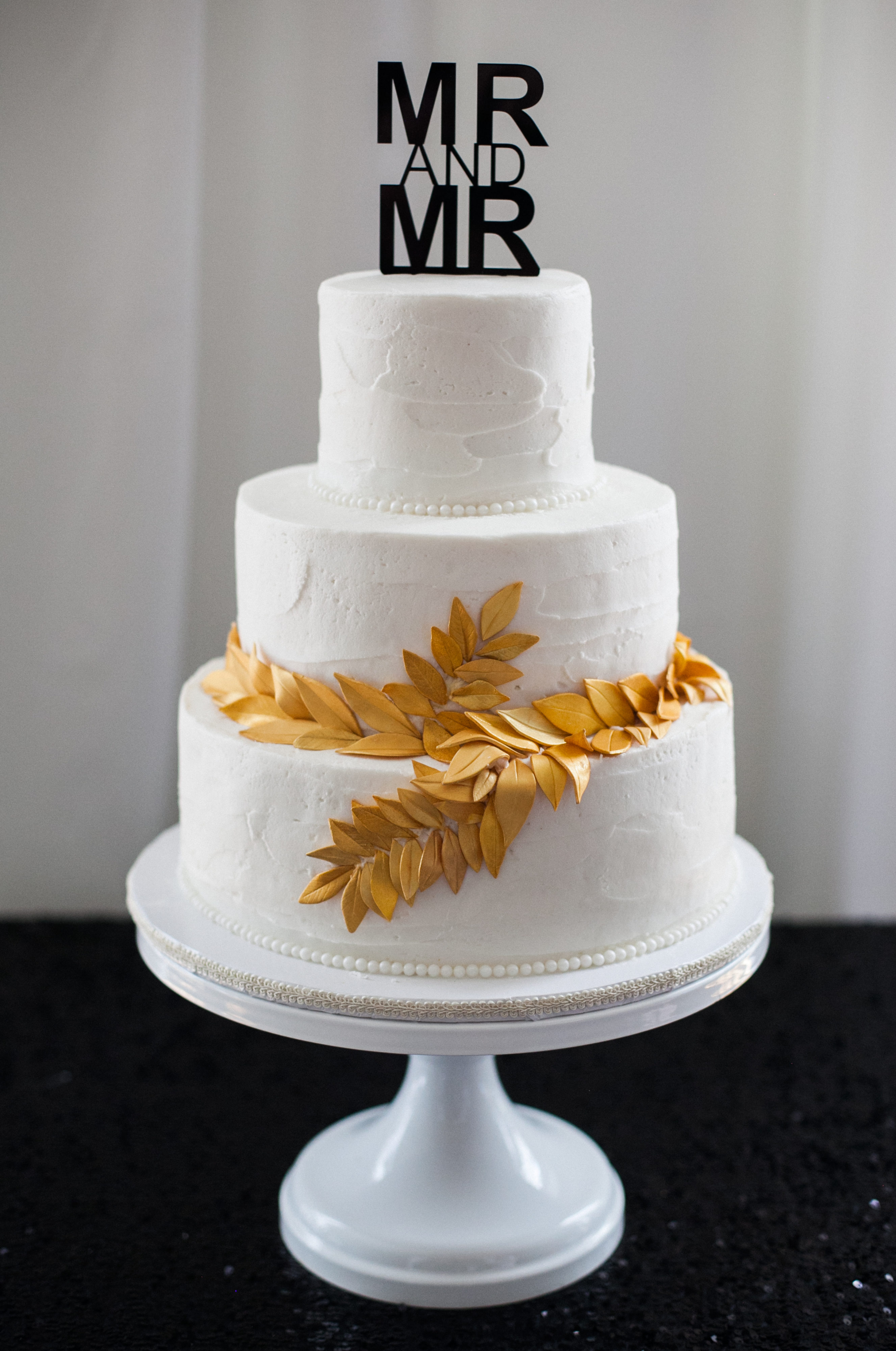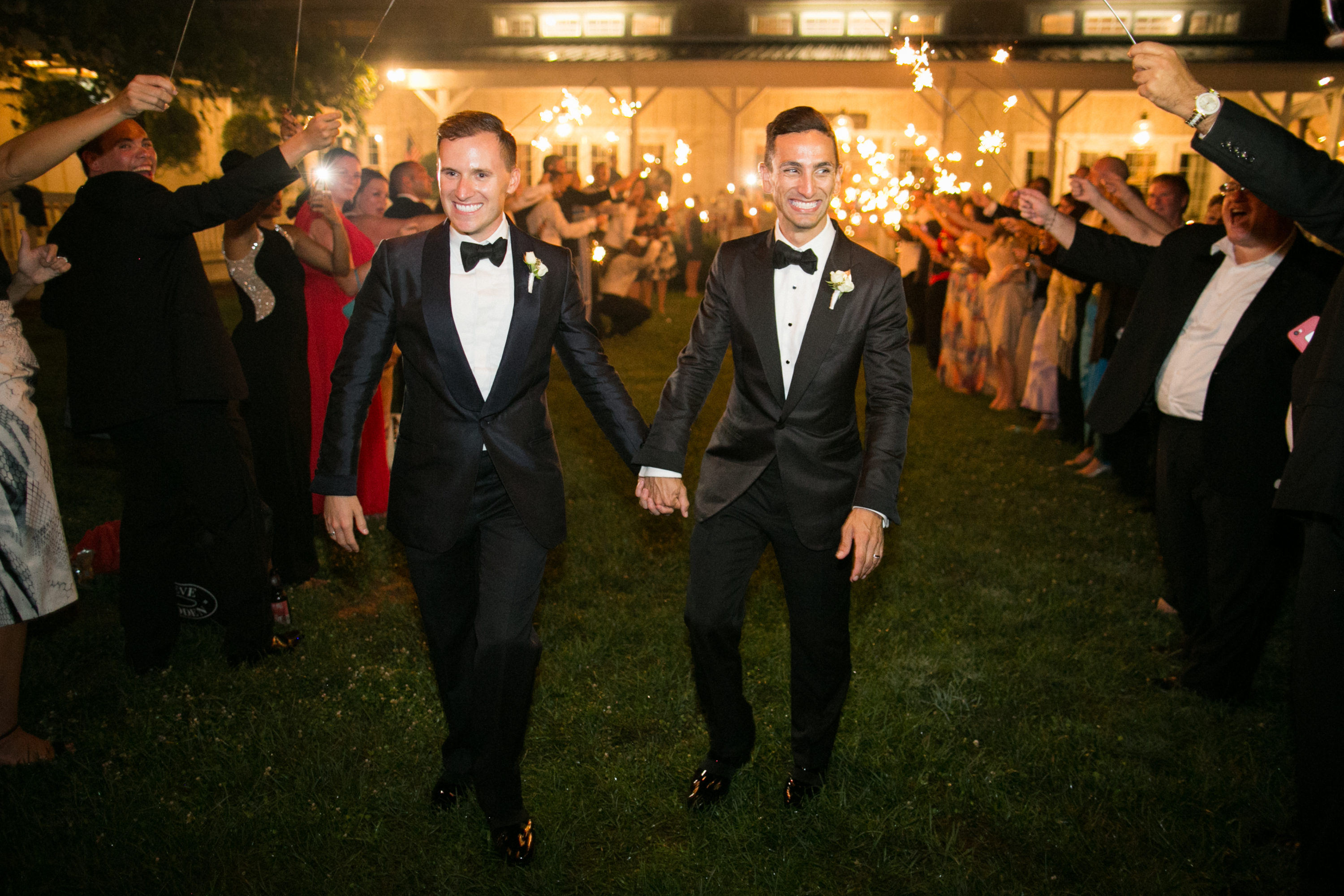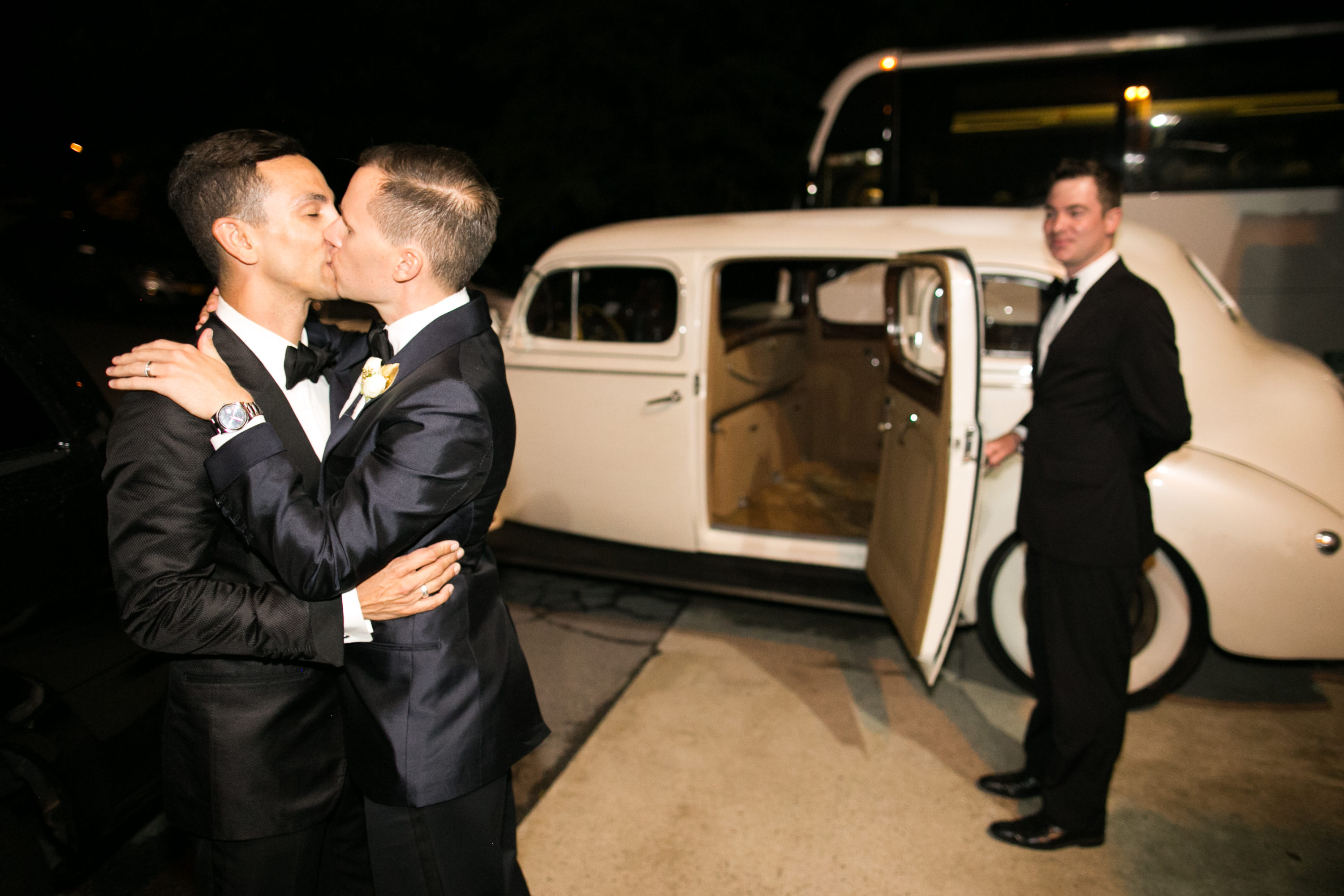 VENDORS
Photography: Tom Daly Photography | Wedding & Reception Venue: Veritas Vineyard & Winery | Event Planning & Design: Colleen Miller Events | Floral Design: Blue Ridge Floral Design | Rentals: BBJ Linen and Festive Fare Rentals | Grooms' Attire: Tom Ford | Makeup: Jeanne Cusick of Cville Makeup | Cake: Favorite Cakes | Invitations & Calligraphy: Rock Paper Scissors and Simply Handwritten by Anna | Music: Linden Trio and JG Entertainment | Transportation: Albemarle Limousine | Photo Booth: MoxBox | Live Painter: Jamie Peterson | Lighting: Blue Ridge A/V and Lighting