Overcast skies only added to the lush, magical feel of Elizabeth McAvoy and Eric Gabriel's spring wedding at the Mt. Washington Mill Dye House in Baltimore, where soft textures and unexpected florals added bohemian charm to the secret garden-themed wedding. The couple said their vows beside the historic mill, outfitted with hanging chandeliers of greenery and strand upon strand of dreamy twinkle lights. The intimate evening was captured by Renee Hollingshead Photography in the images below.
Like B&G on Facebook | Follow B&G on Instagram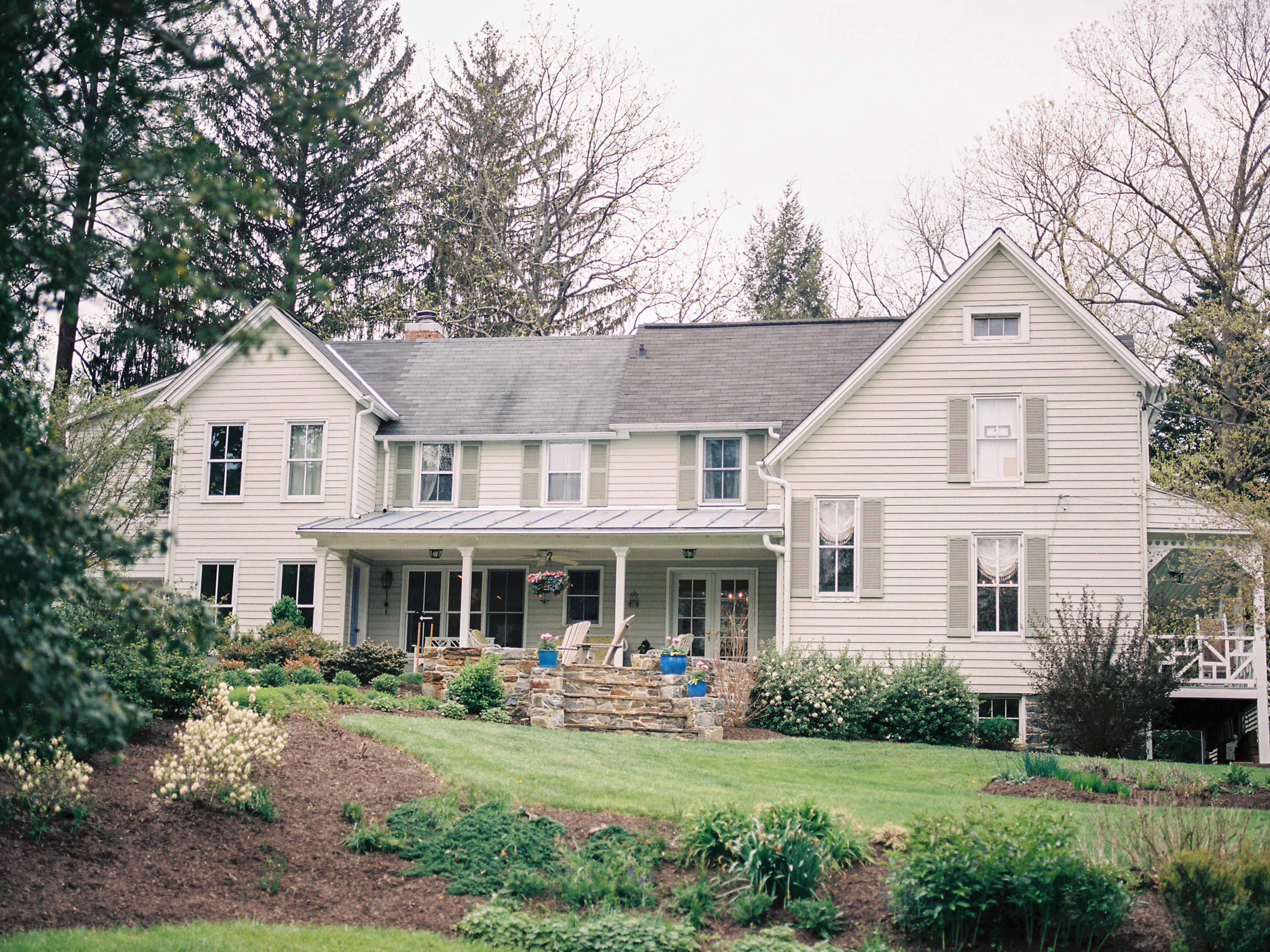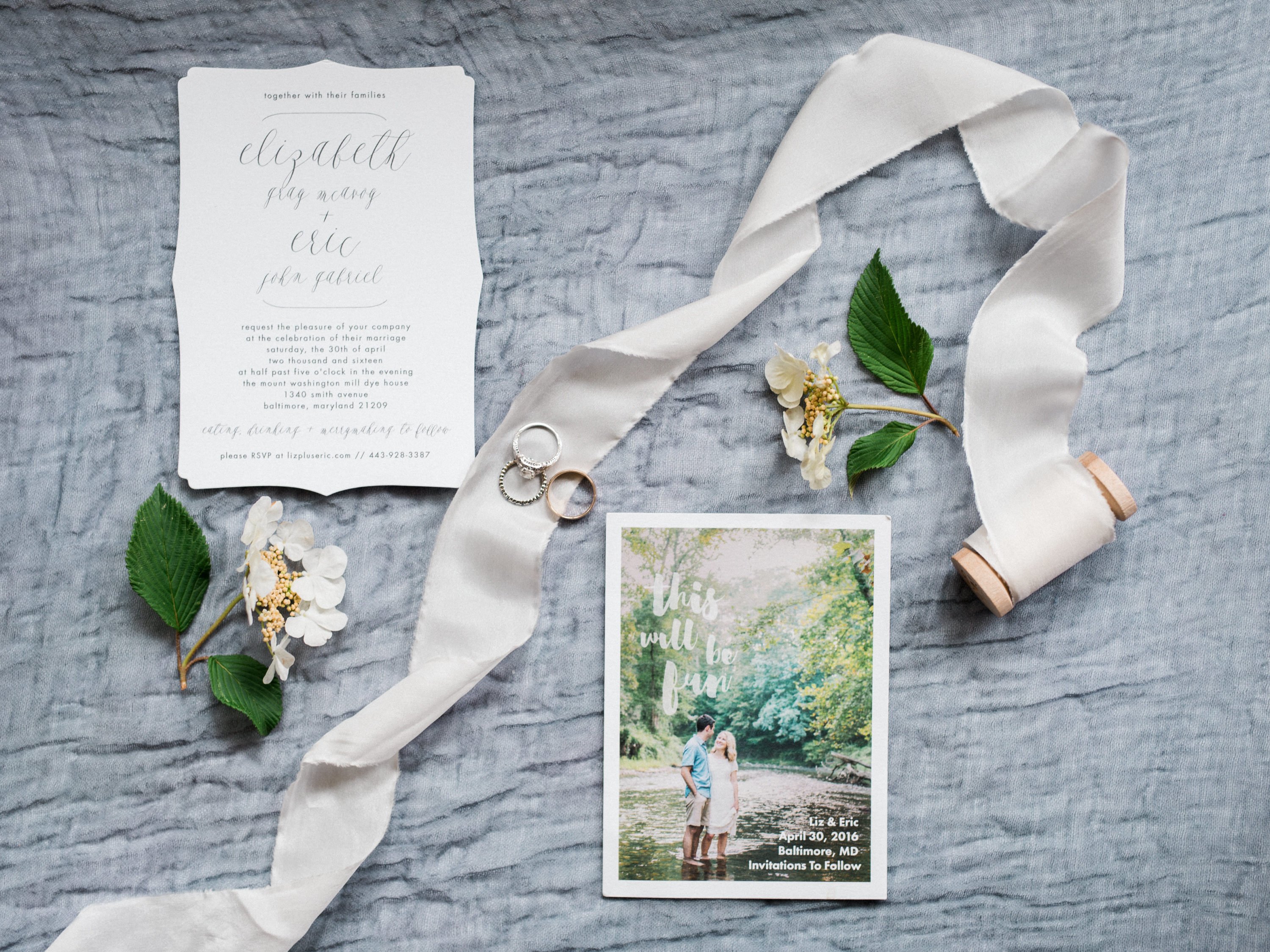 When Elizabeth (who goes by Liz) and Eric first met, they were both students at the University of Richmond. Though neither remembers a specific magical moment in which they met, Liz's mother seems to have an idea. She swears she noticed something between the two collegiates after they shared a chance carpool ride back to Maryland for spring break. Though Liz can't confirm that's when the spark began, she admits four hours wedged into the backseat of a sedan in heavy traffic sounds as likely a start as any.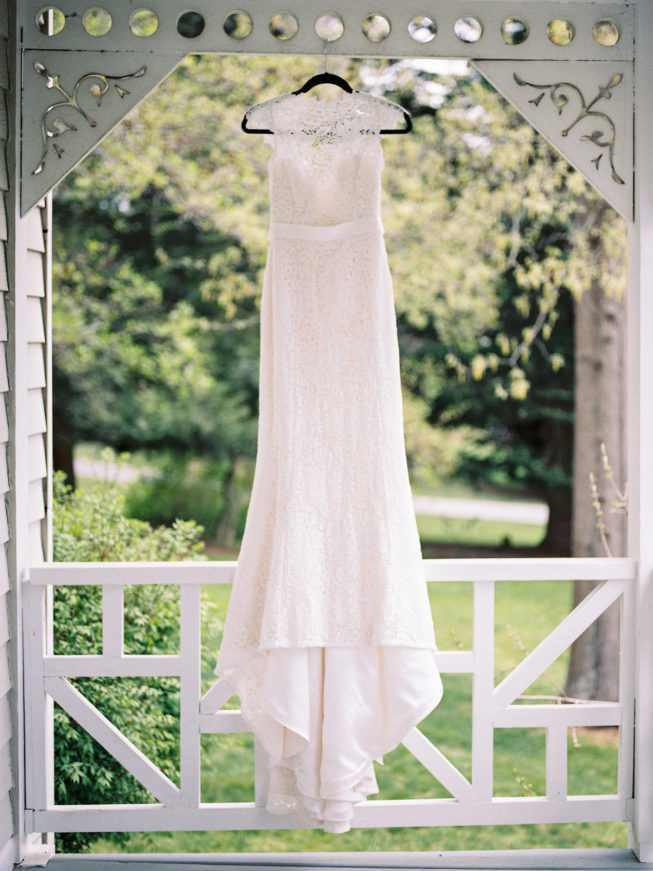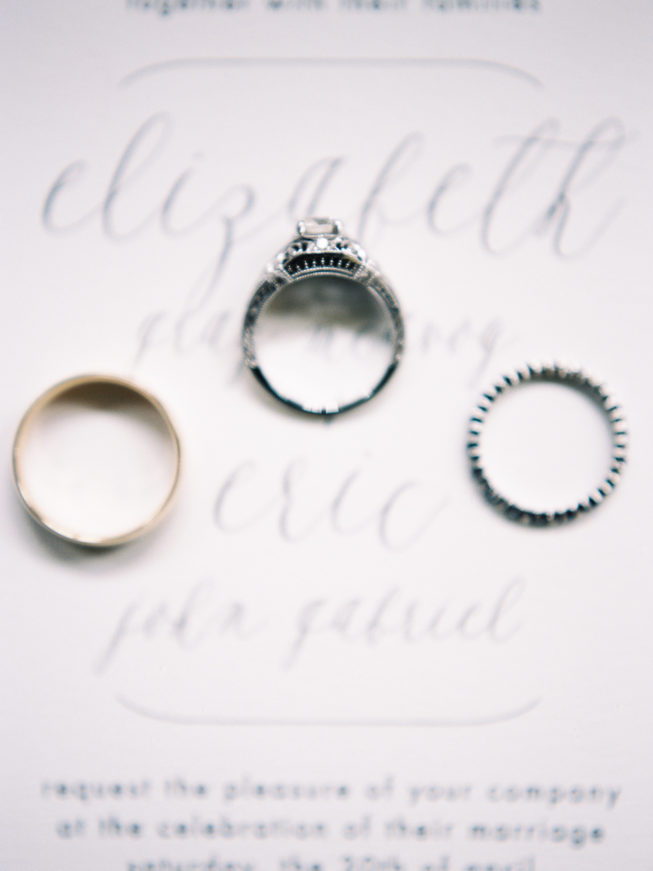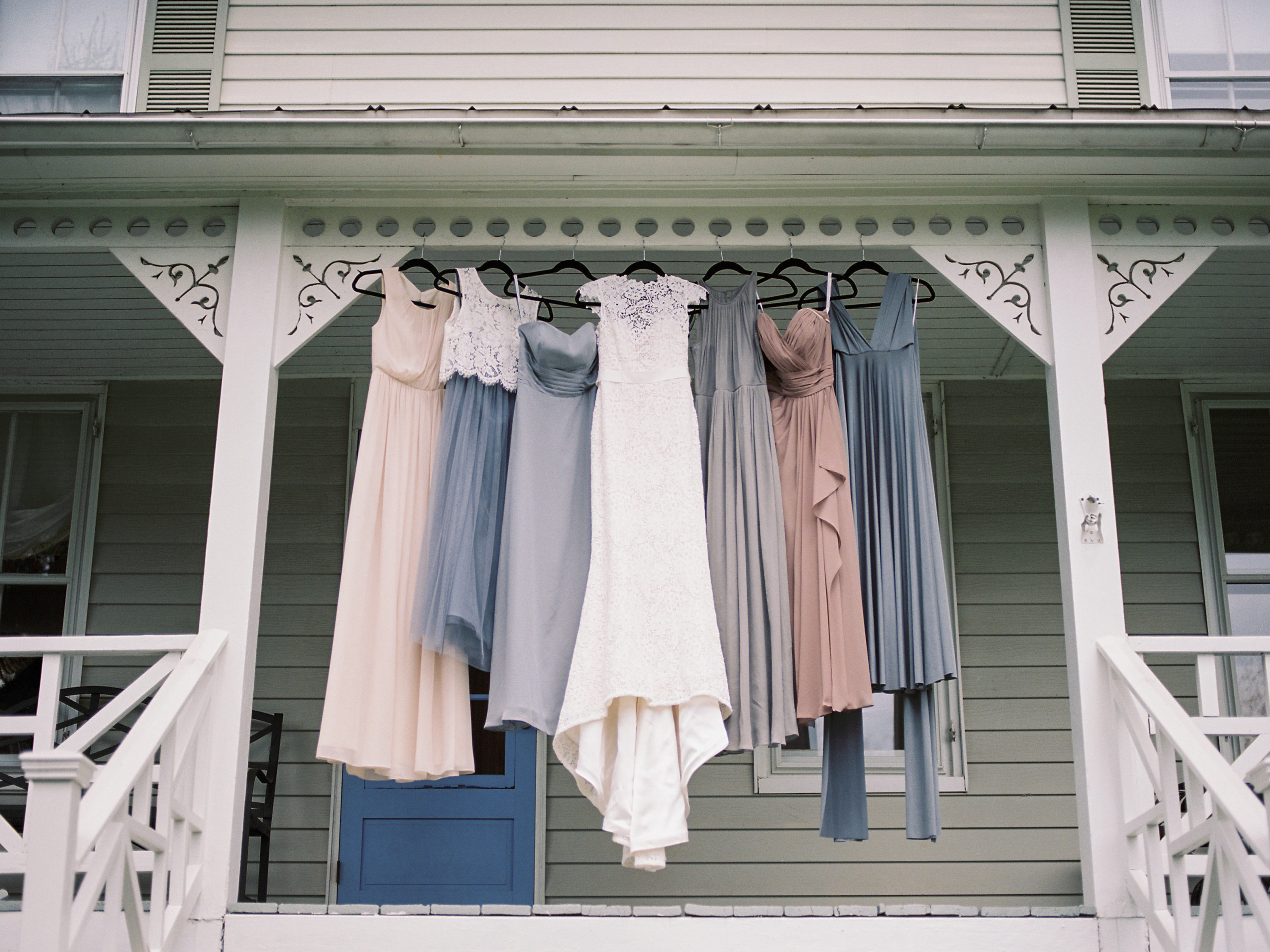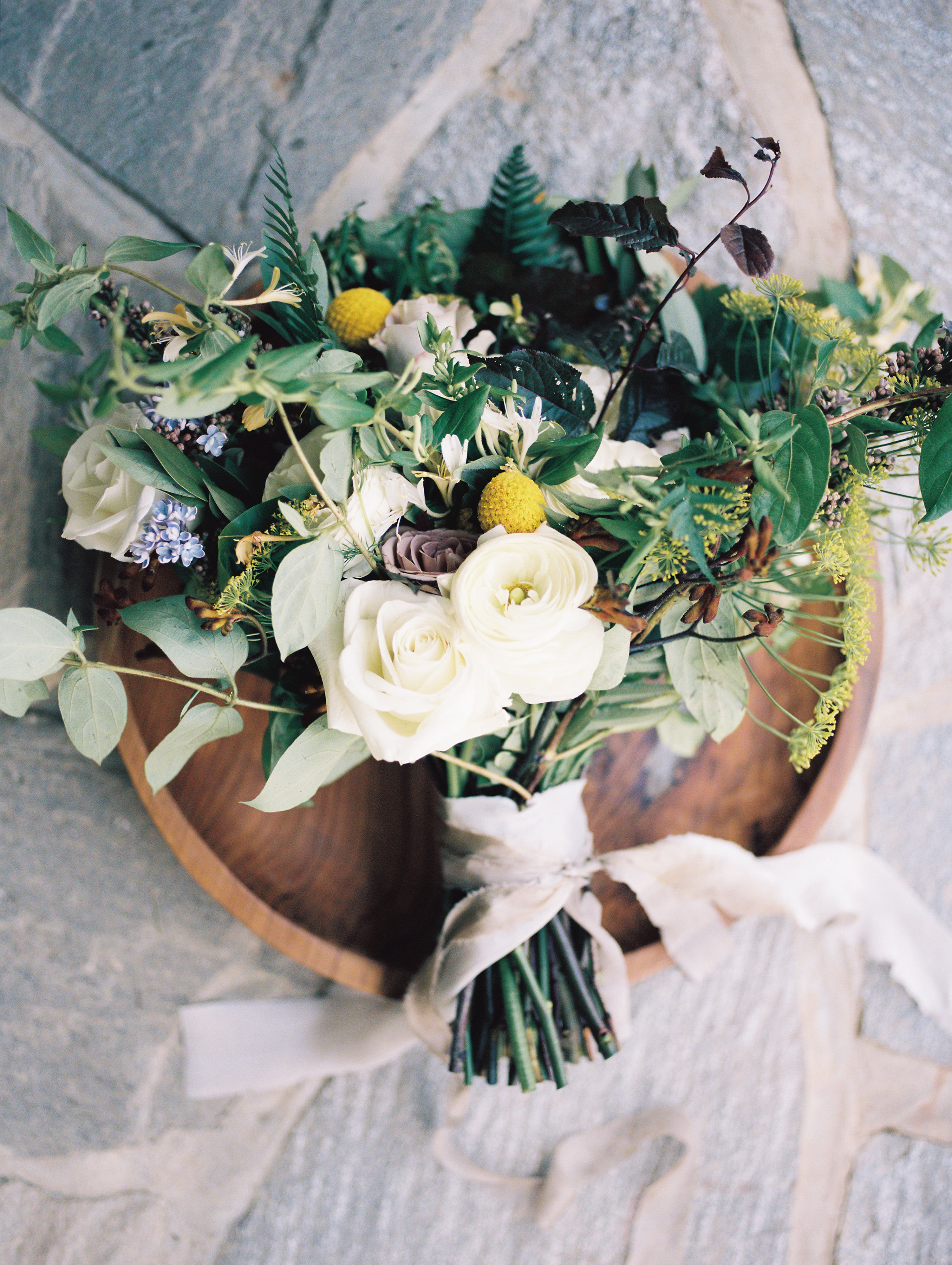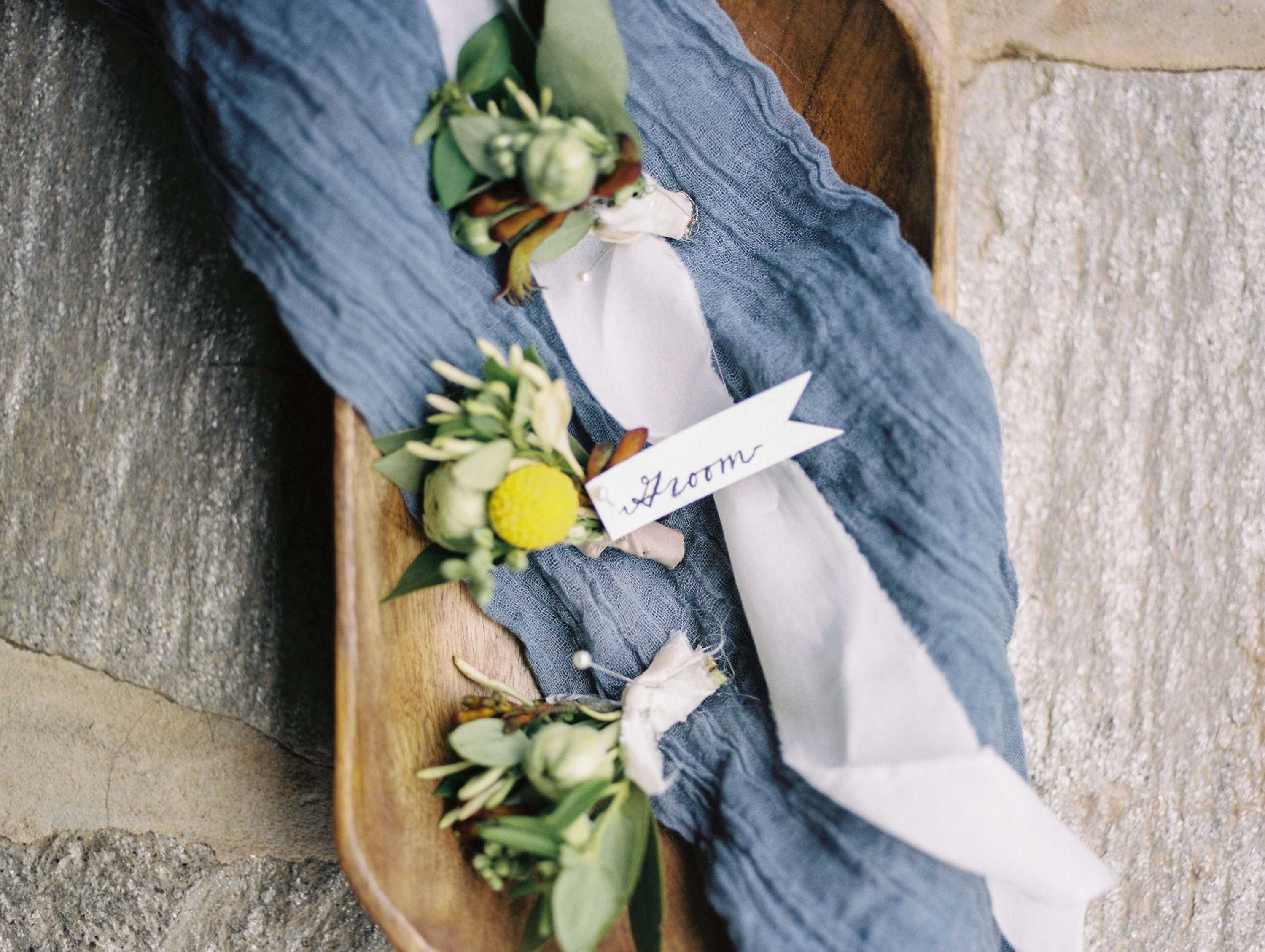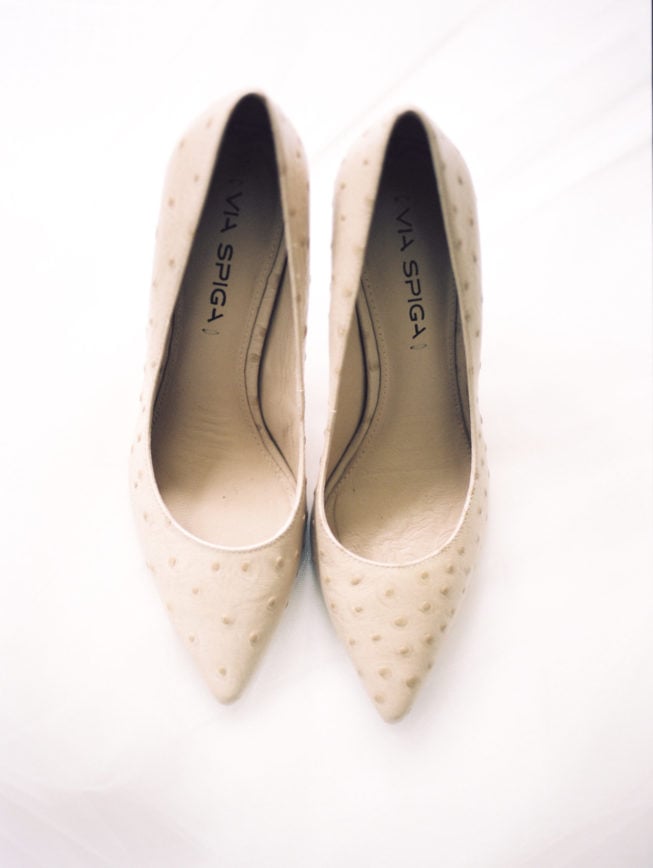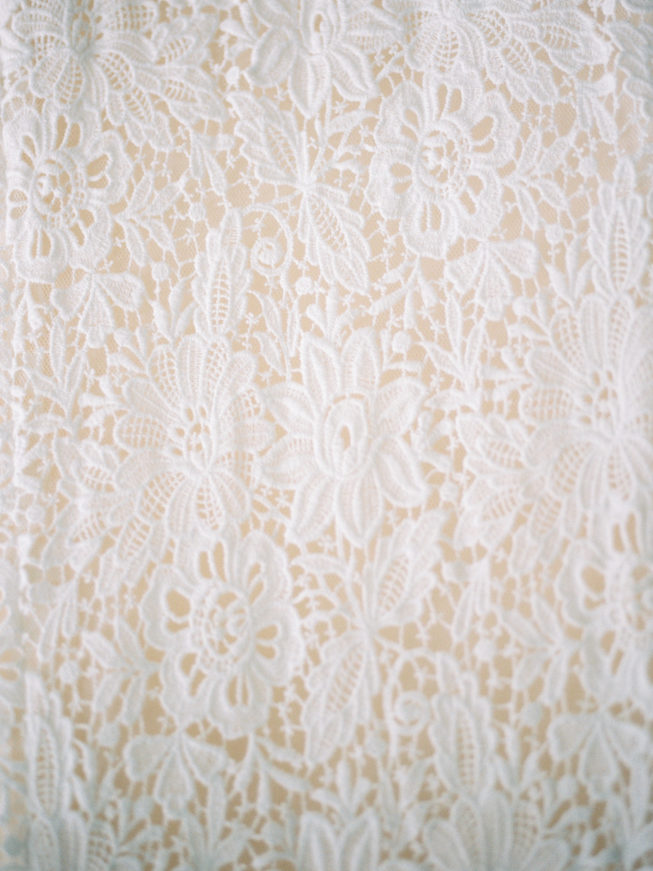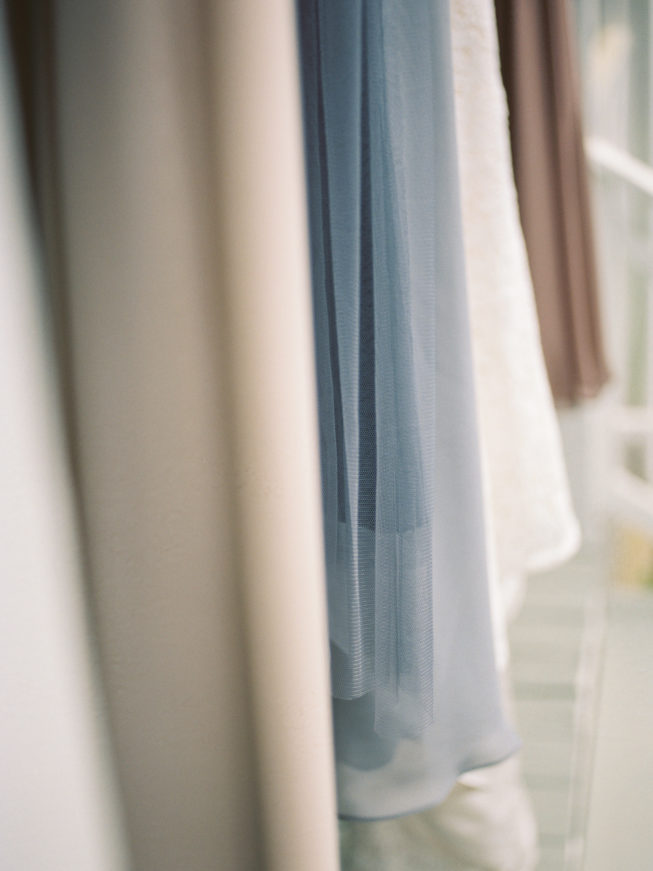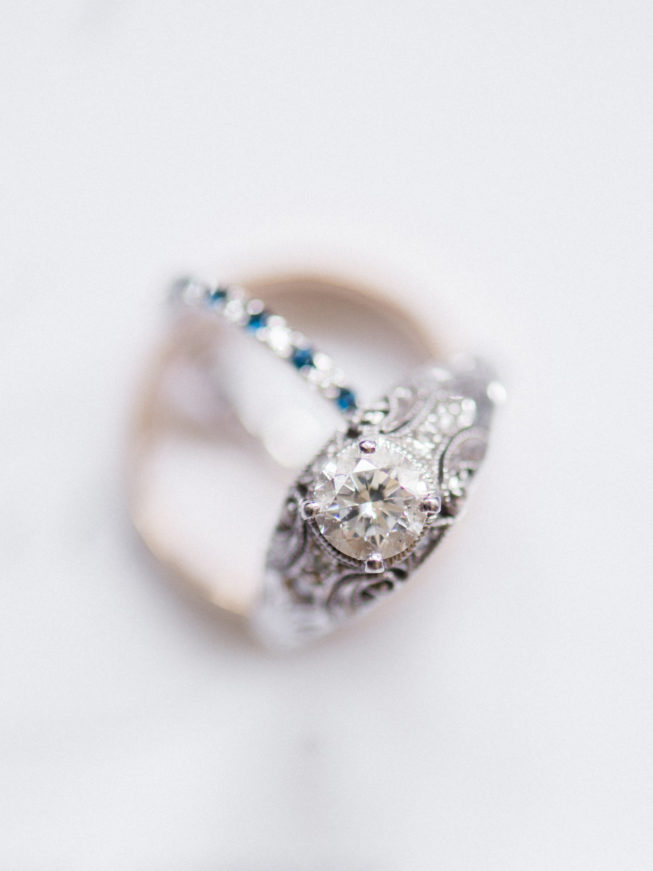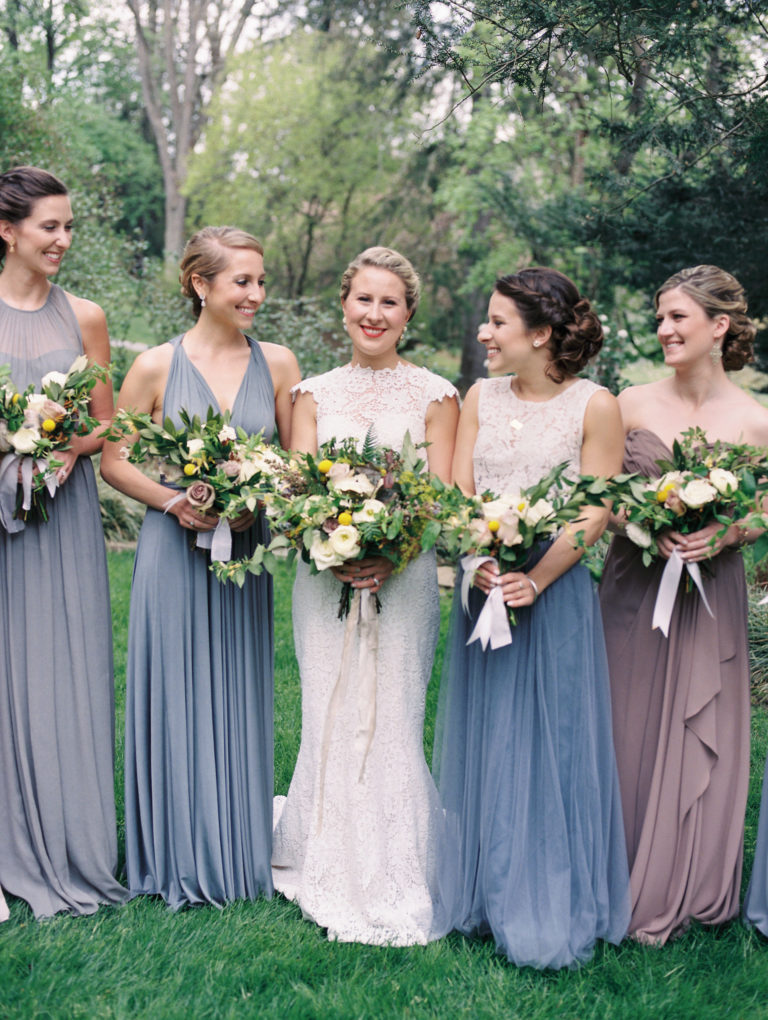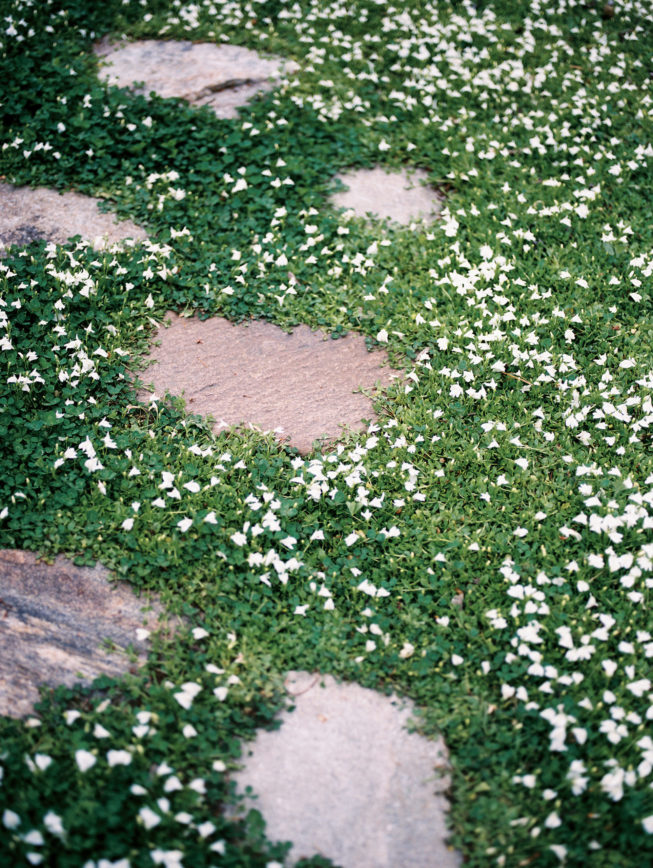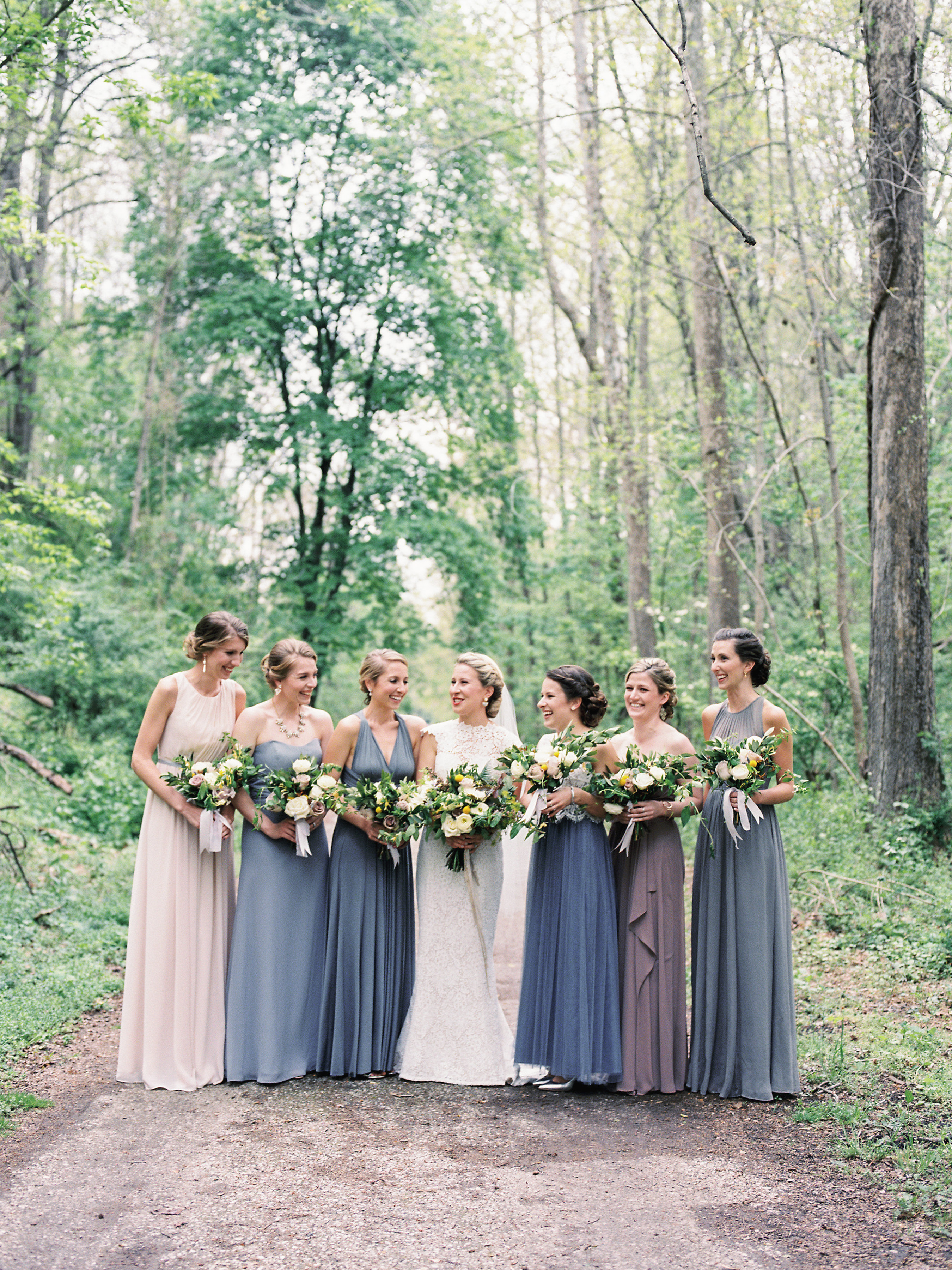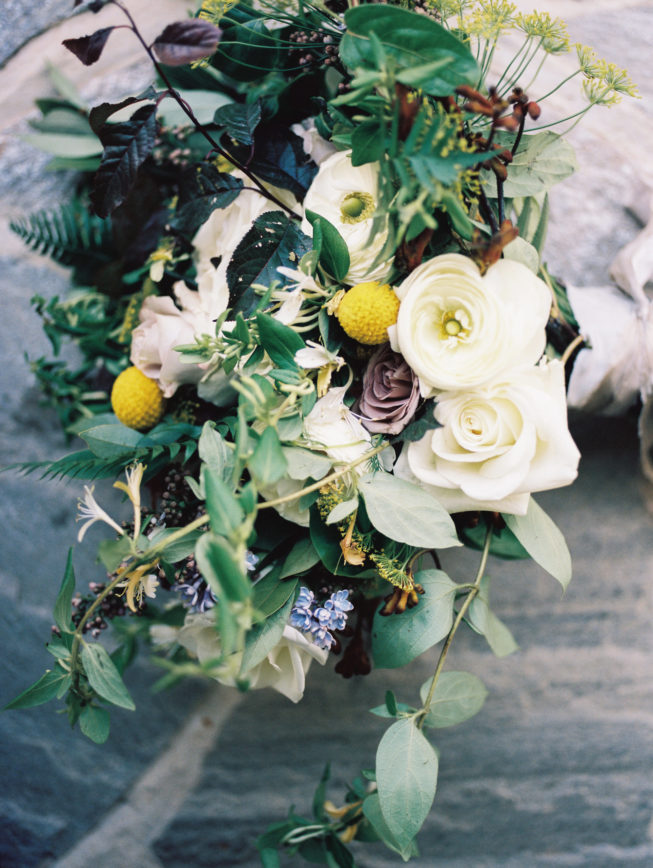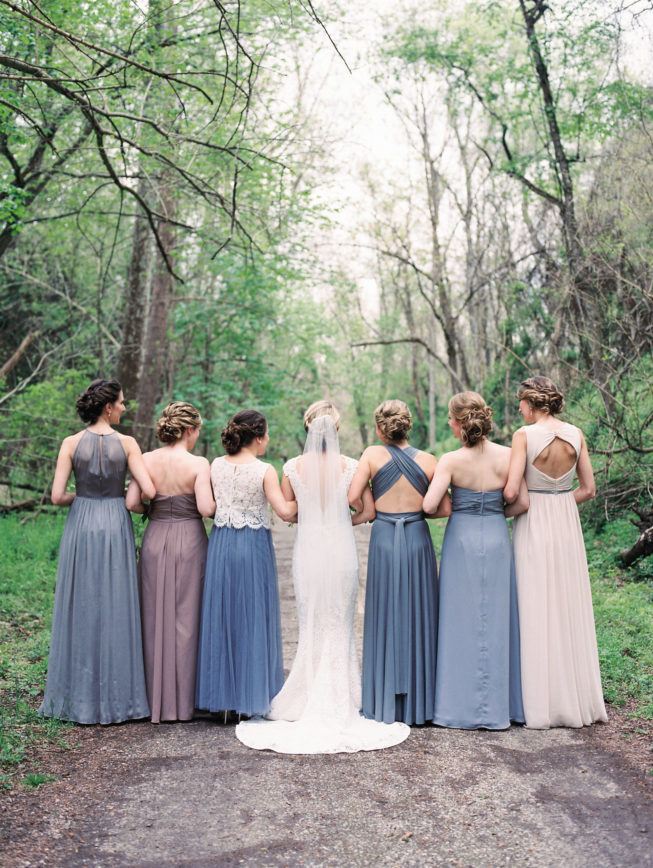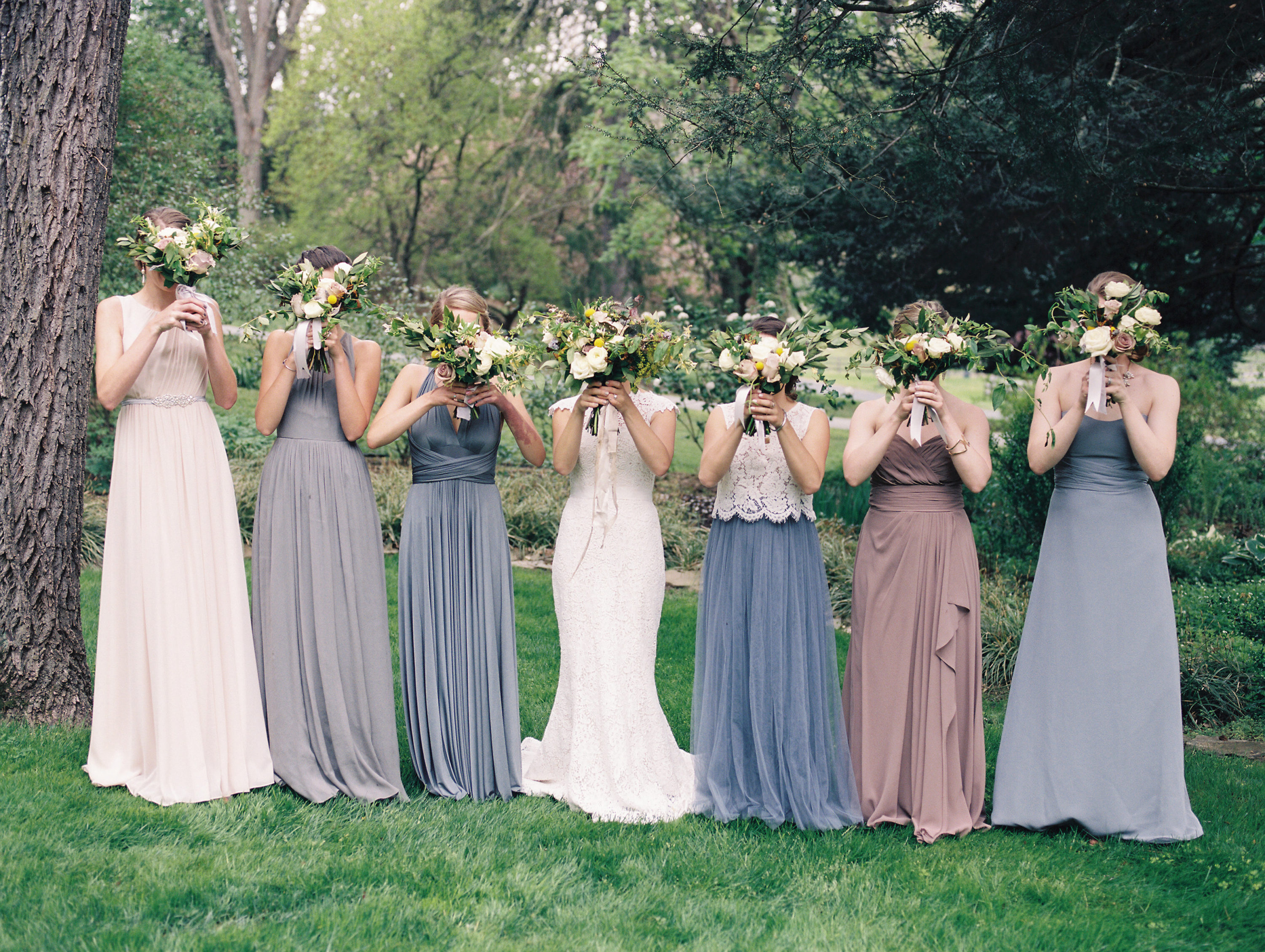 Since the pair were both busy and in college, for the first few months their outings were pretty casual. It wasn't until Eric took Liz to a Third Eye Blind concert in his hometown ("actually more of a full-blown music festival," Liz recalls) that they began to get more serious. "That was the first time I met his parents," says Liz, "it also affirmed our mutual love of 90s music."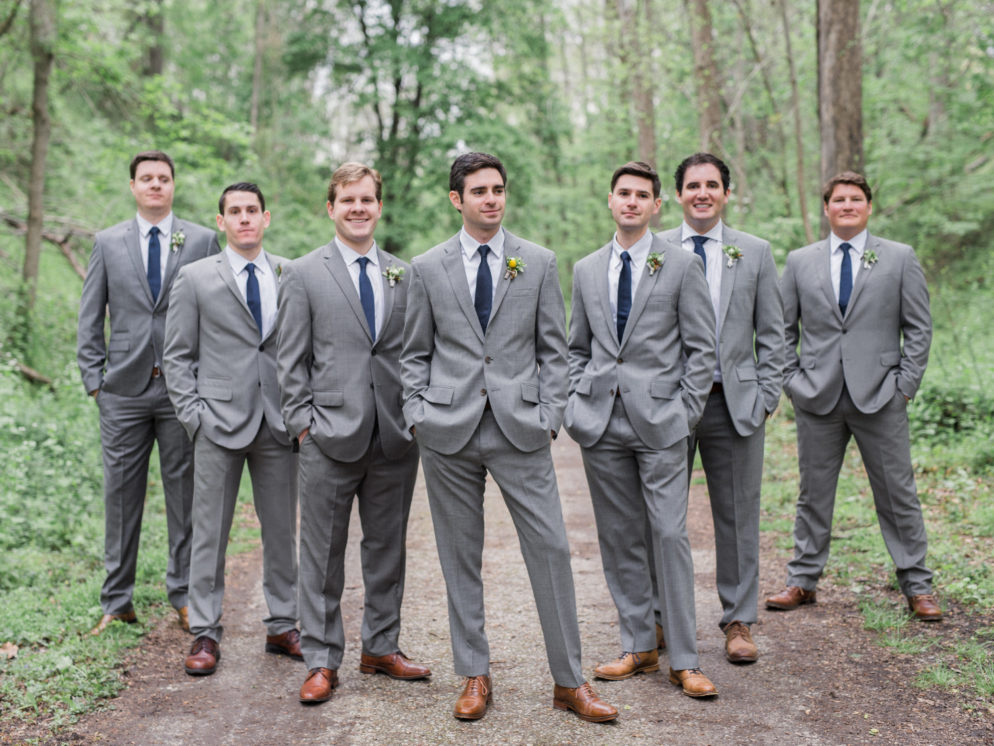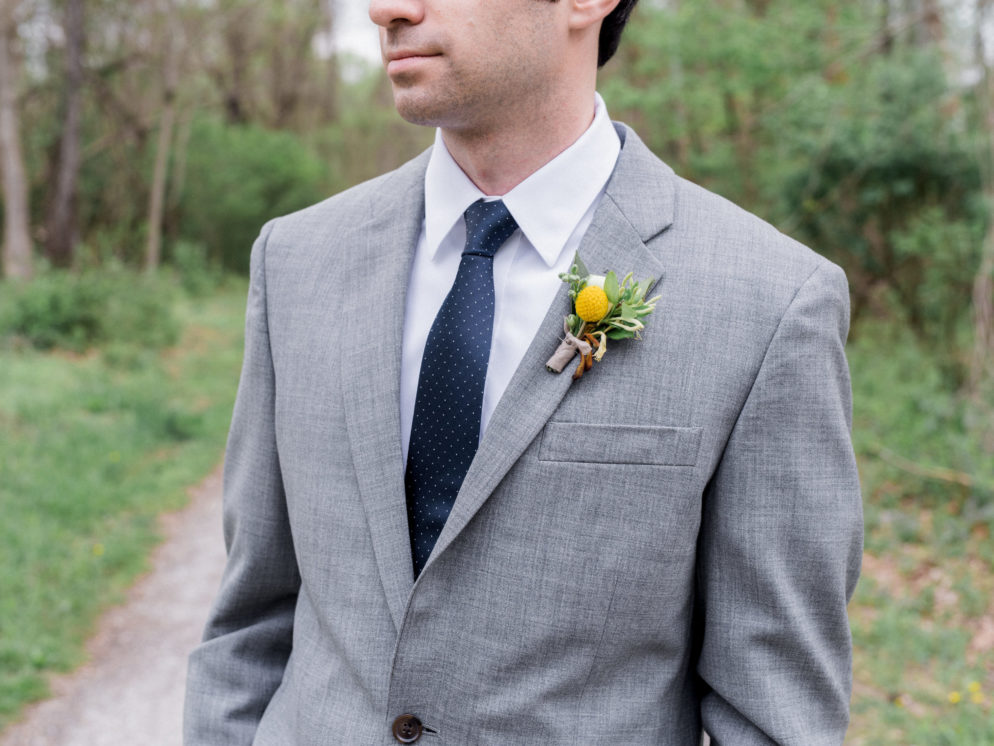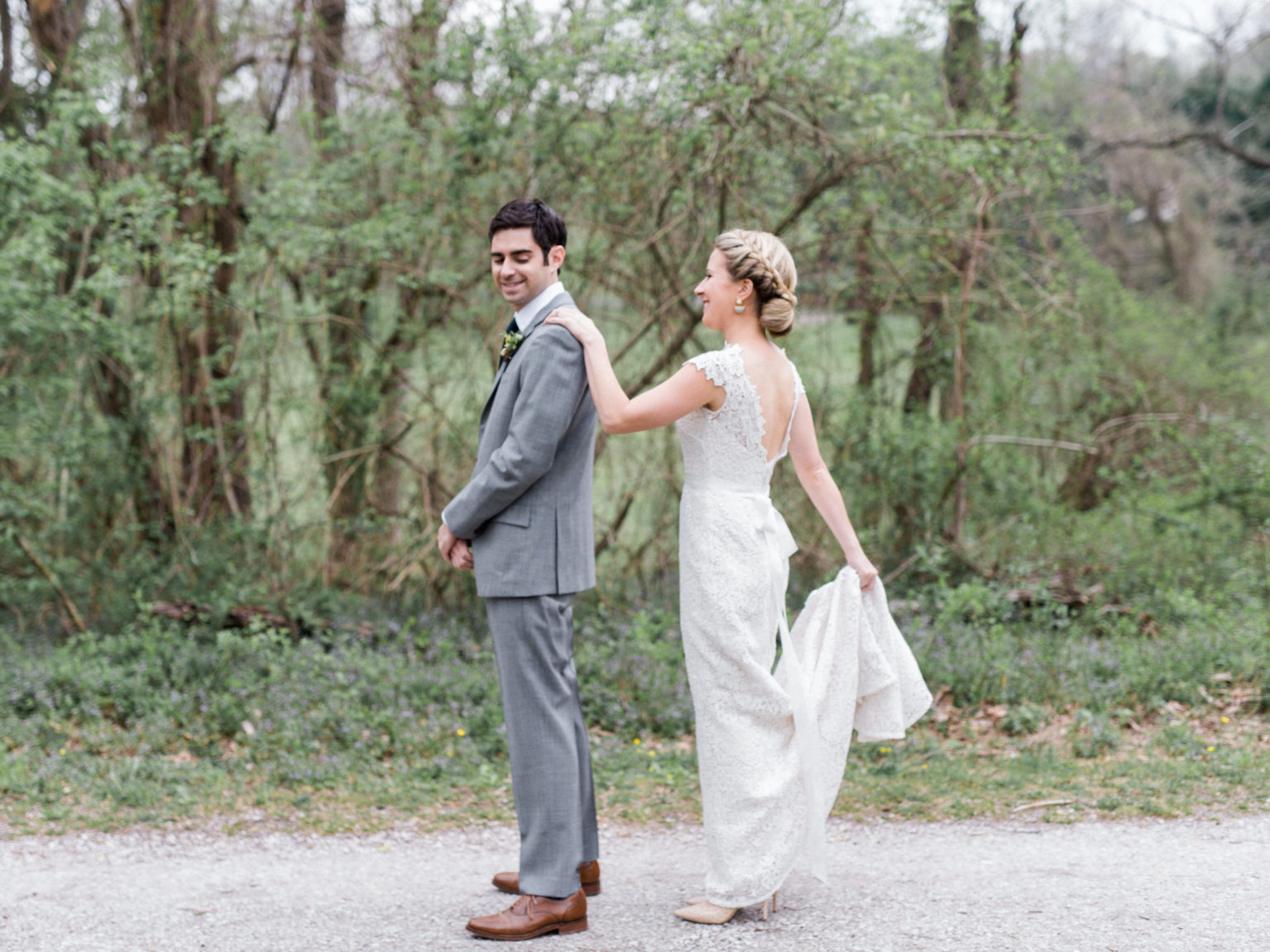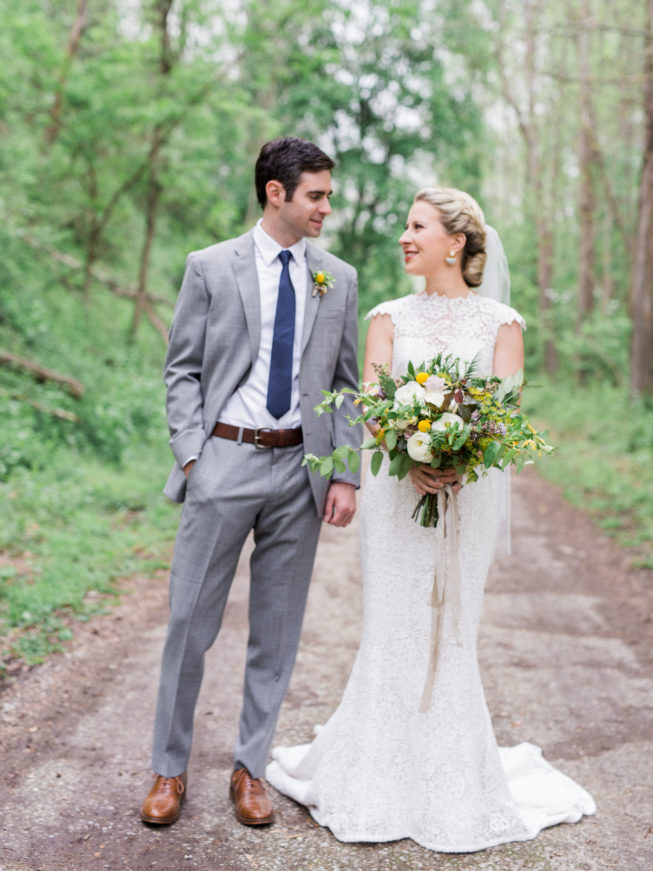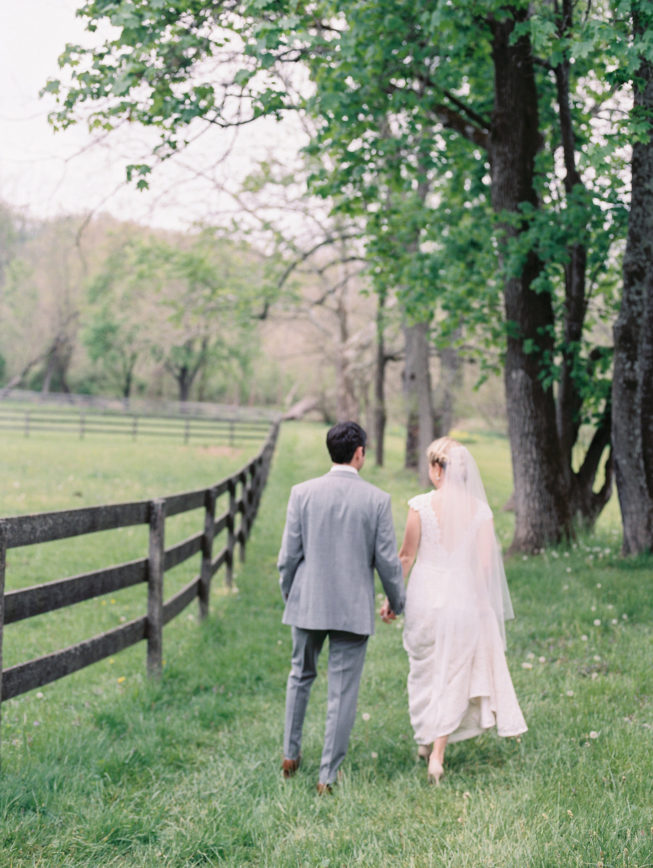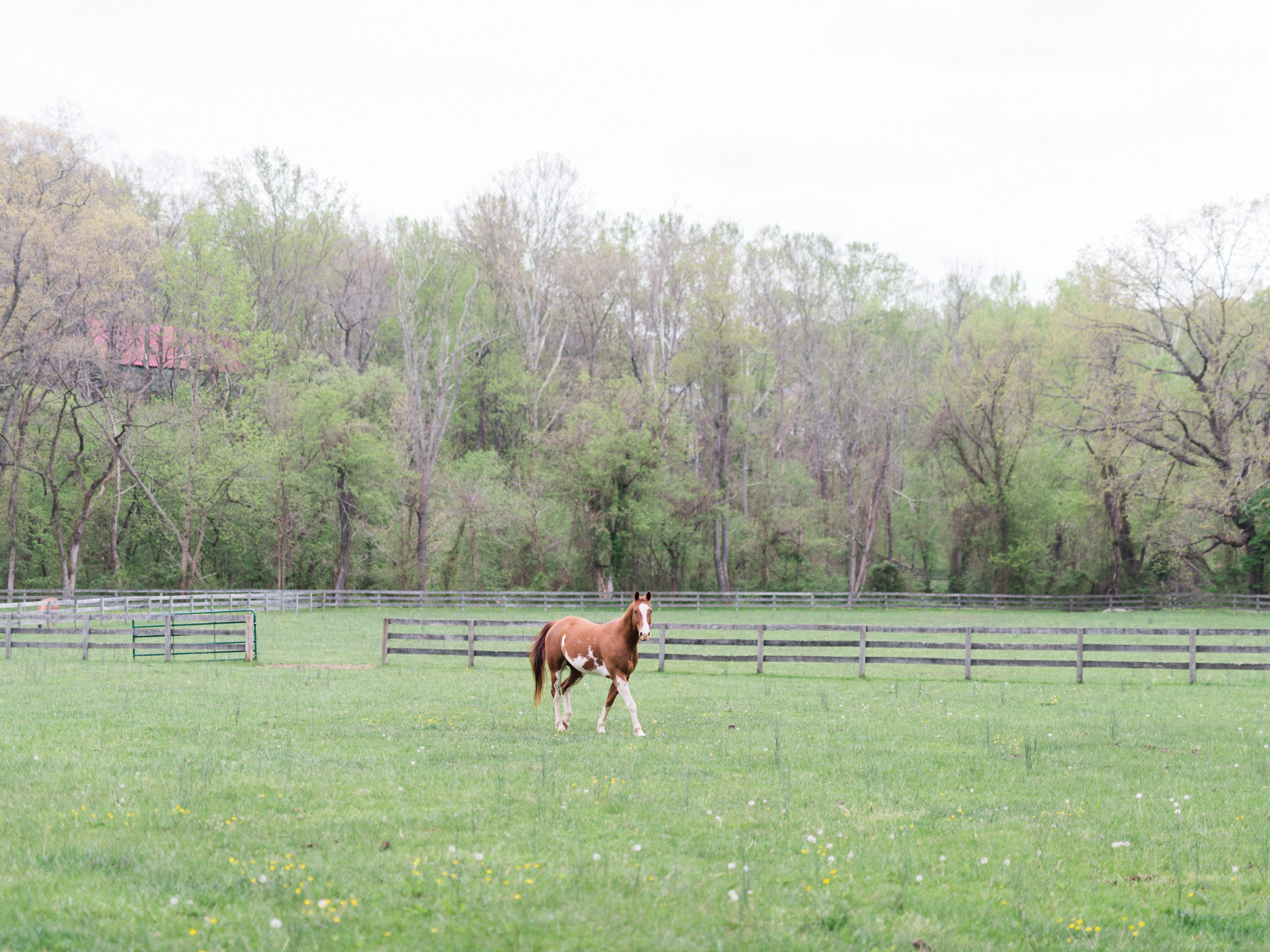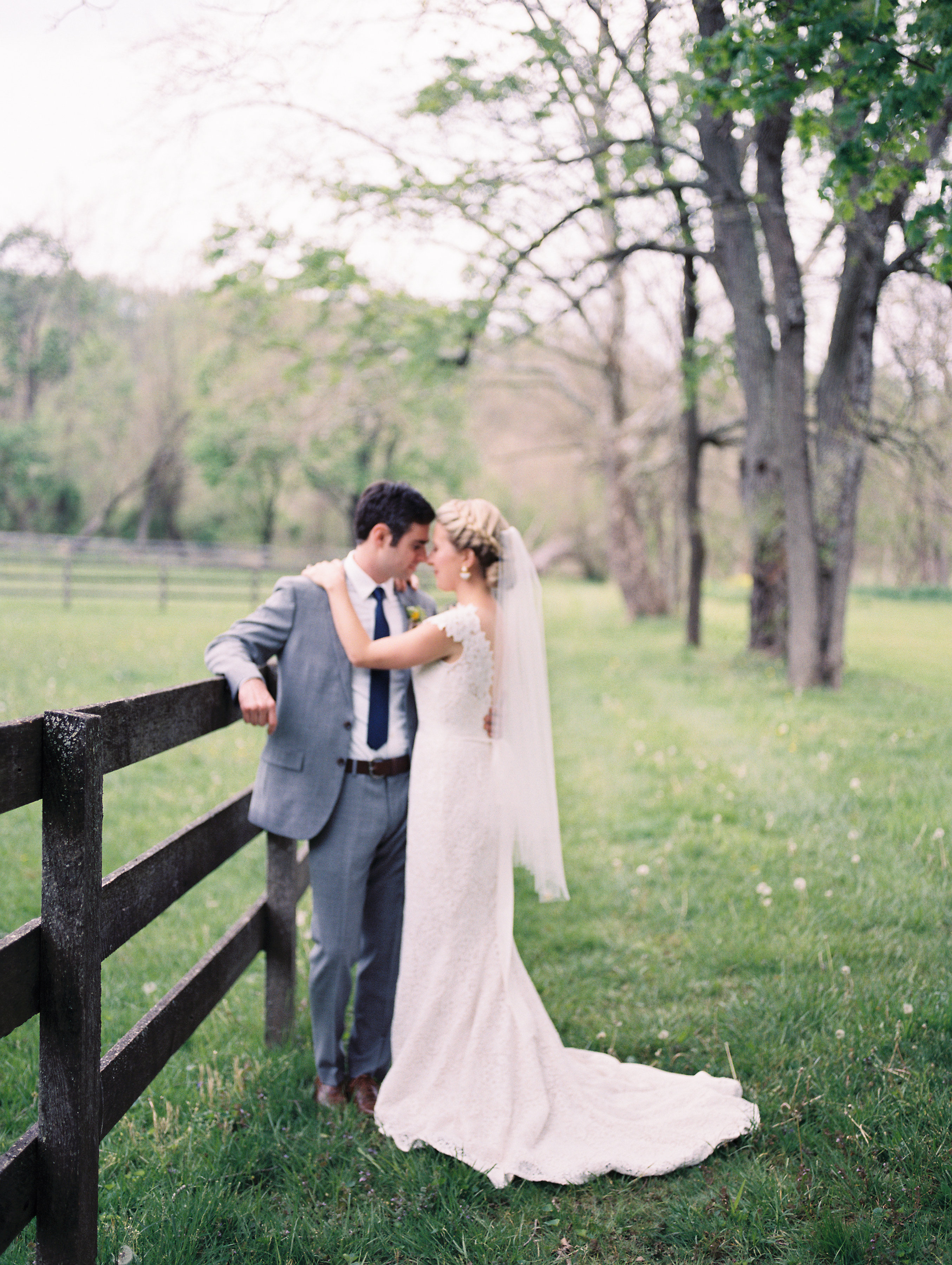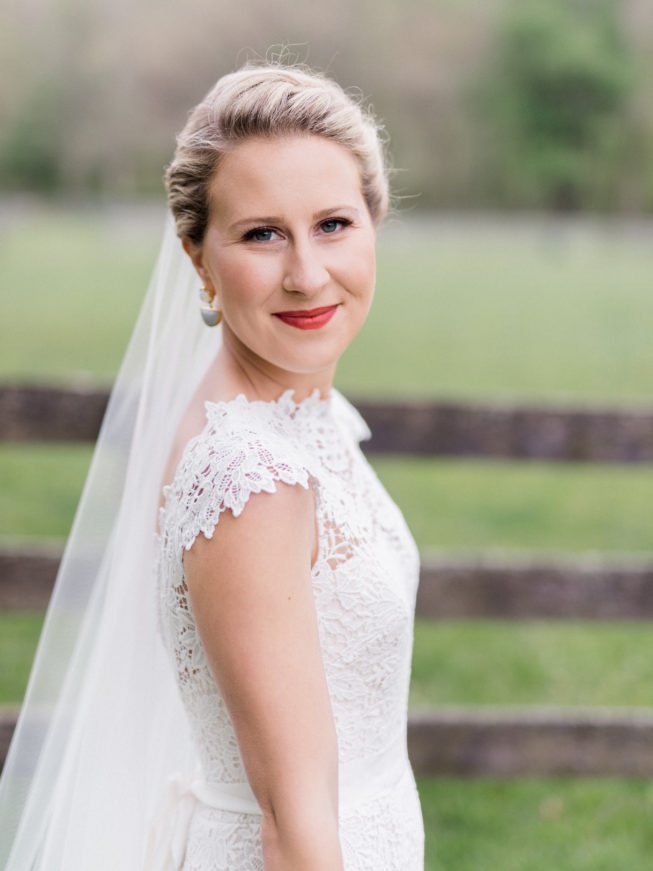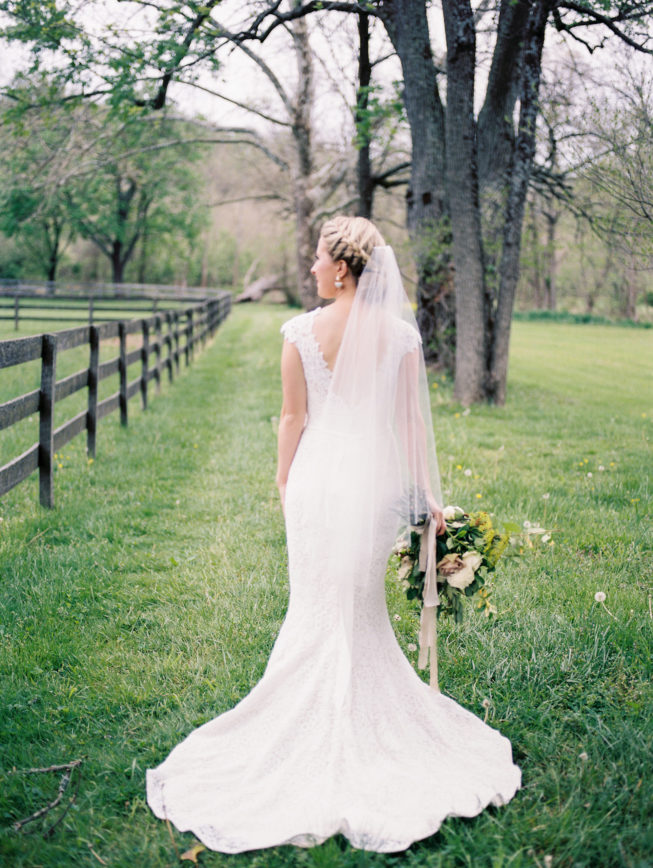 Liz had always adored Eric's sweet nature, but his thoughtful proposal really took things to the next level. Though Liz knew a proposal was coming, Eric somehow managed to catch her unaware. It was a sleepy December morning and Eric and Liz were dropping something off at her parents. While they were stopping in, they begrudgingly agreed to take her parent's dog out for a quick stroll.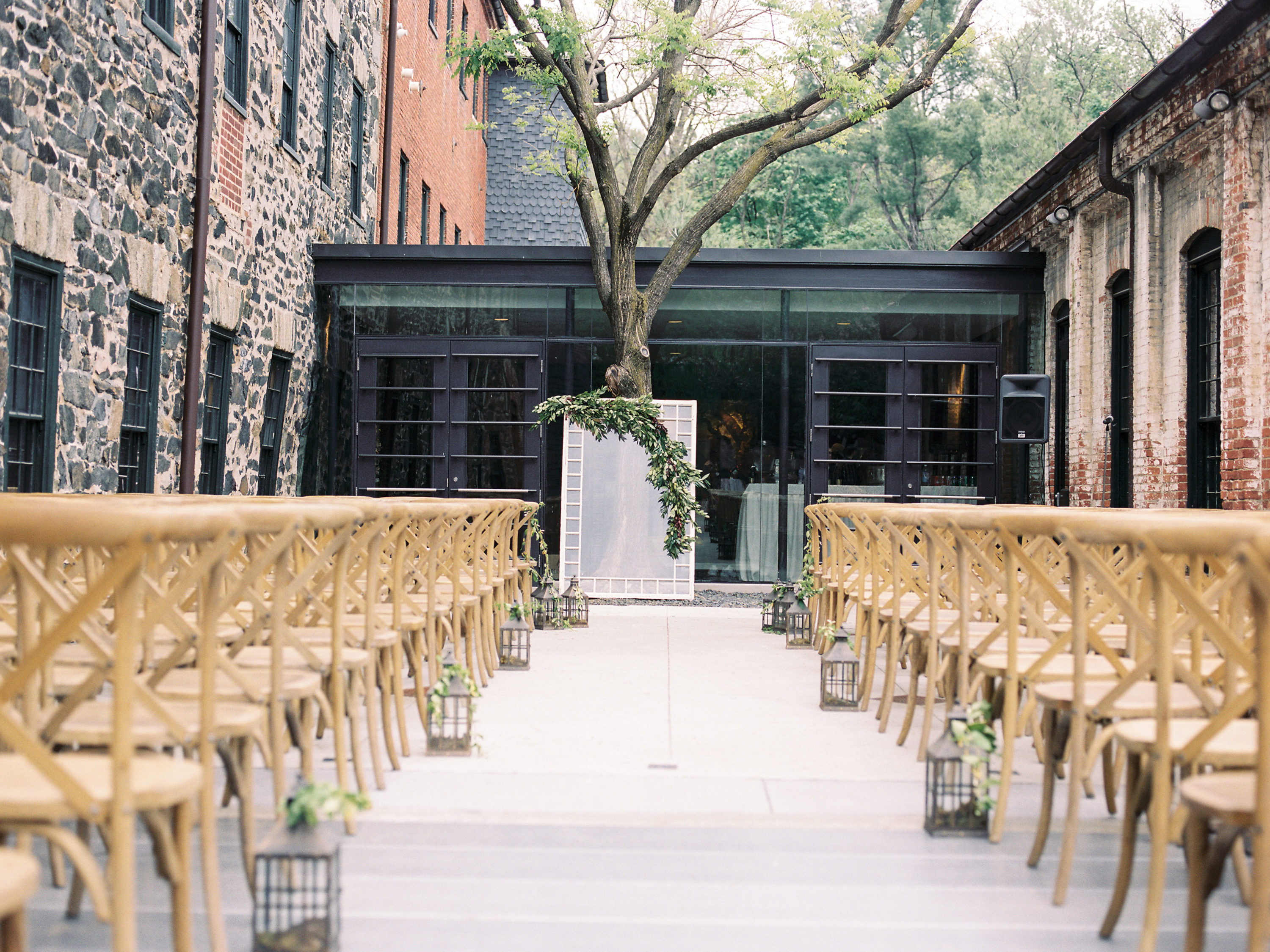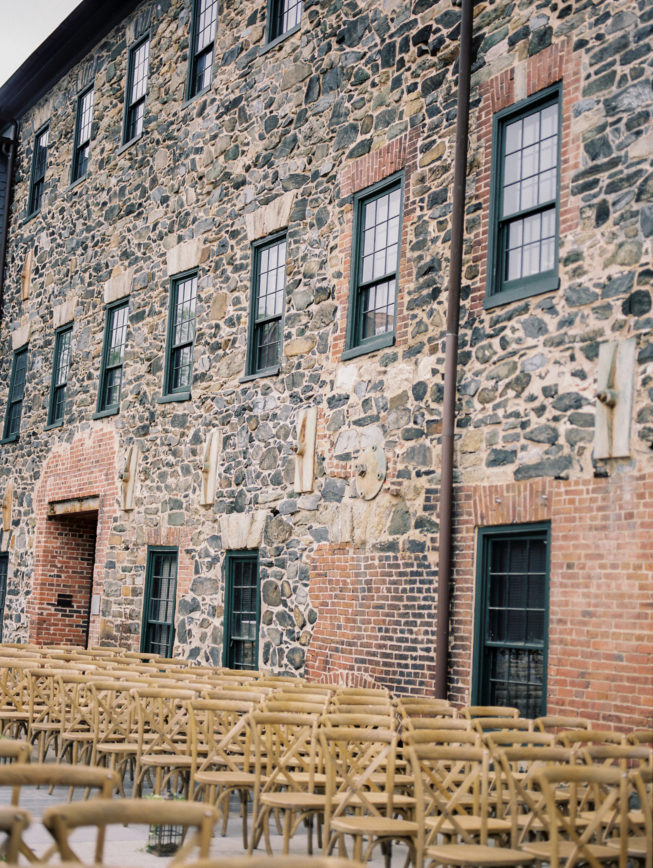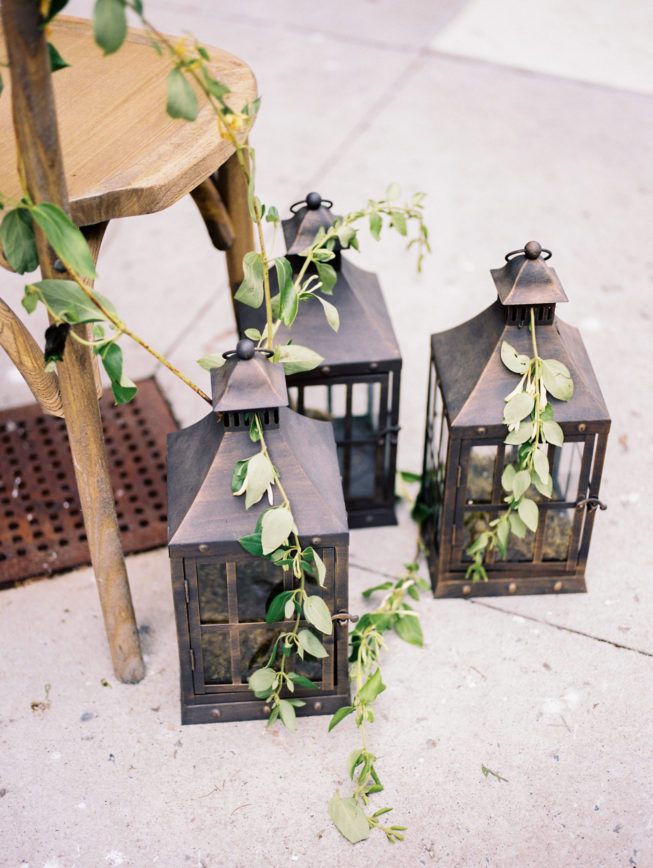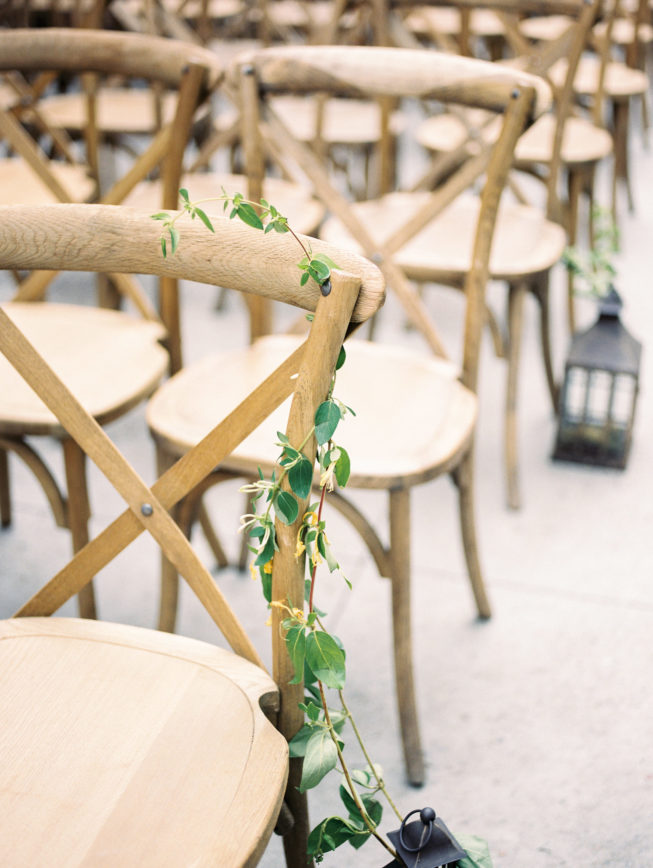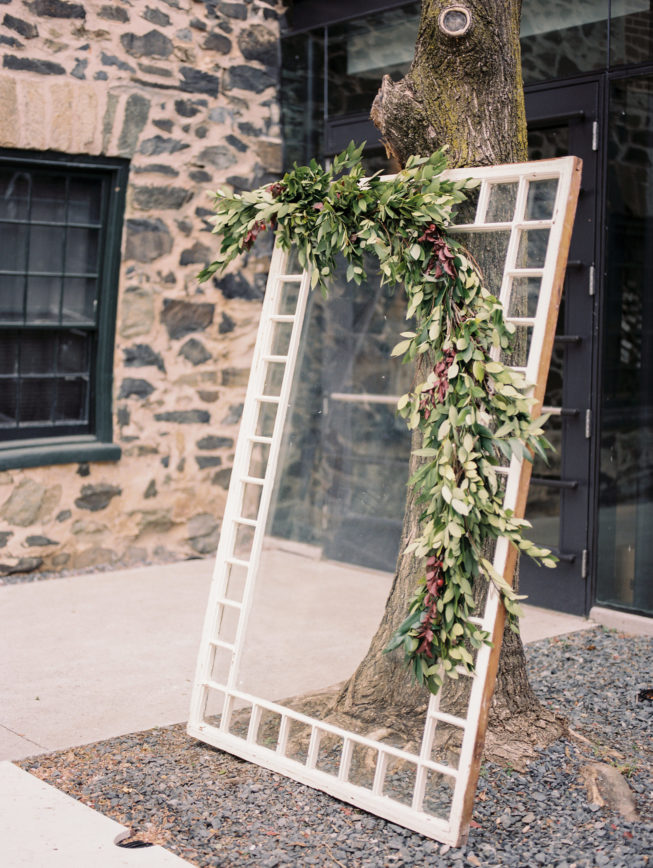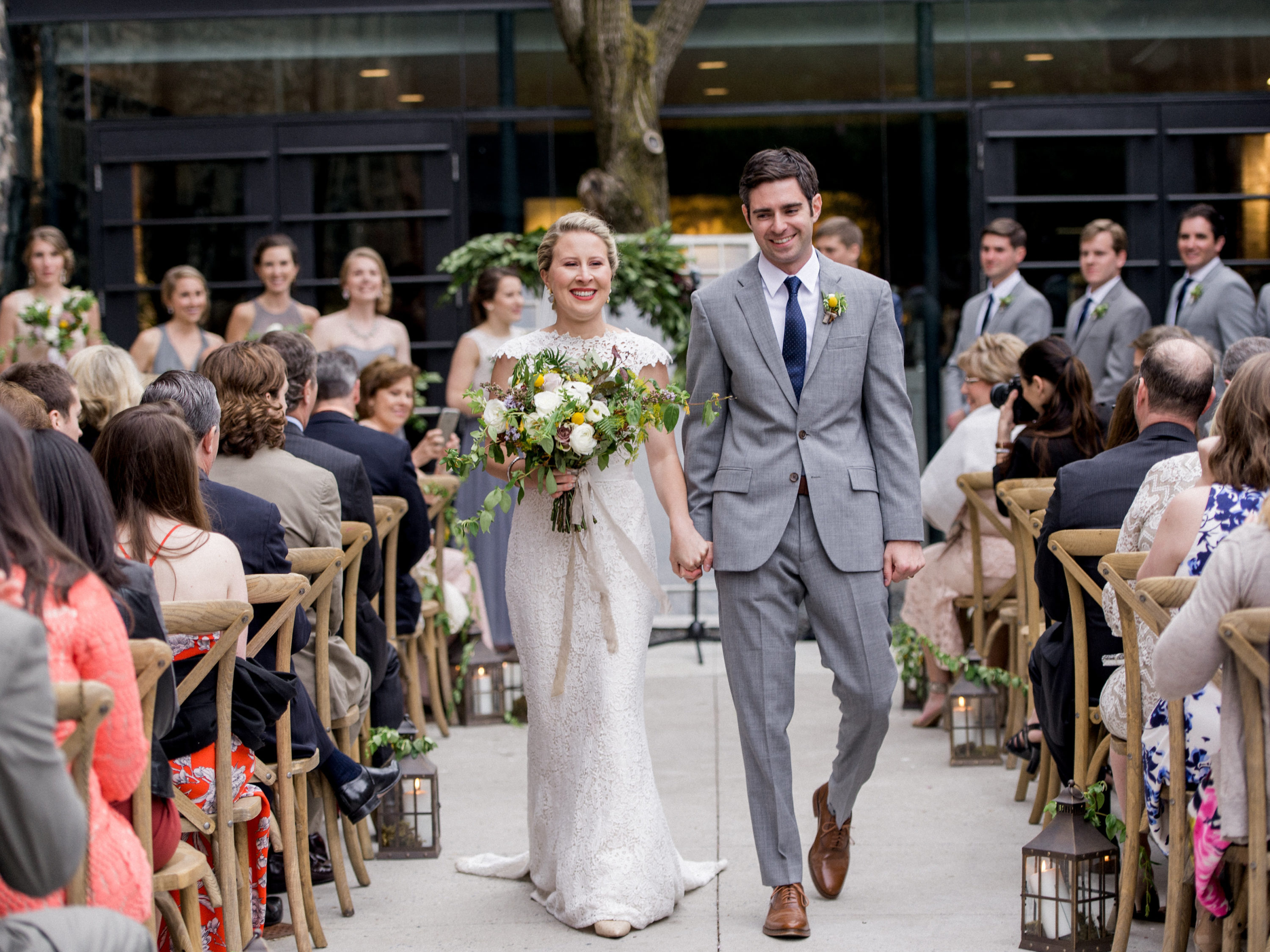 They were headed along a path in a field near her parent's home—a path Liz had walked many times as a youth—when she noticed from a distance that one of the bare winter trees was decorated with hanging objects. Eric made a joke referencing True Detective, and Liz was beginning to think maybe it really was some kind of ritualistic display, when she recognized one of the objects: it was one of her own childhood Christmas ornaments.
As they got closer, Liz realized the entire tree was decorated with her personal collection of ornaments, borrowed from her parents. Eric got down on one knee and proposed, and after Liz managed a tearful yes, he brought out a bottle of champagne and two crystal coupes hidden at the base of the tree so they could toast in the moment.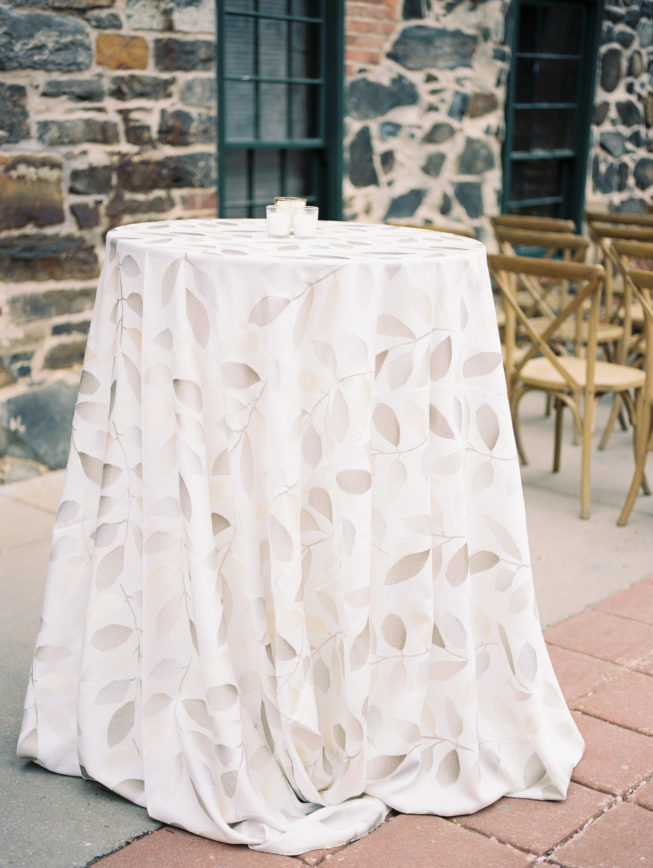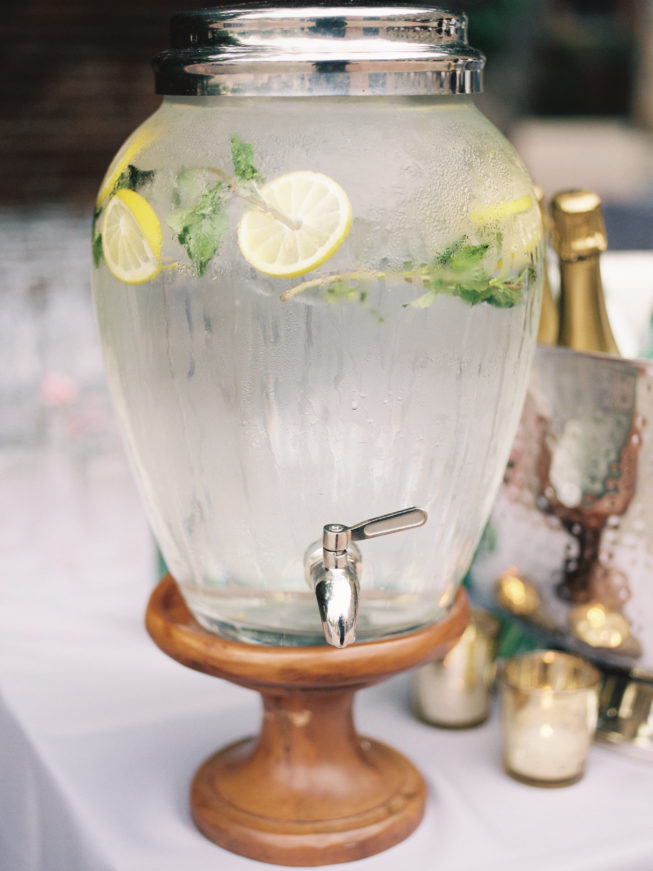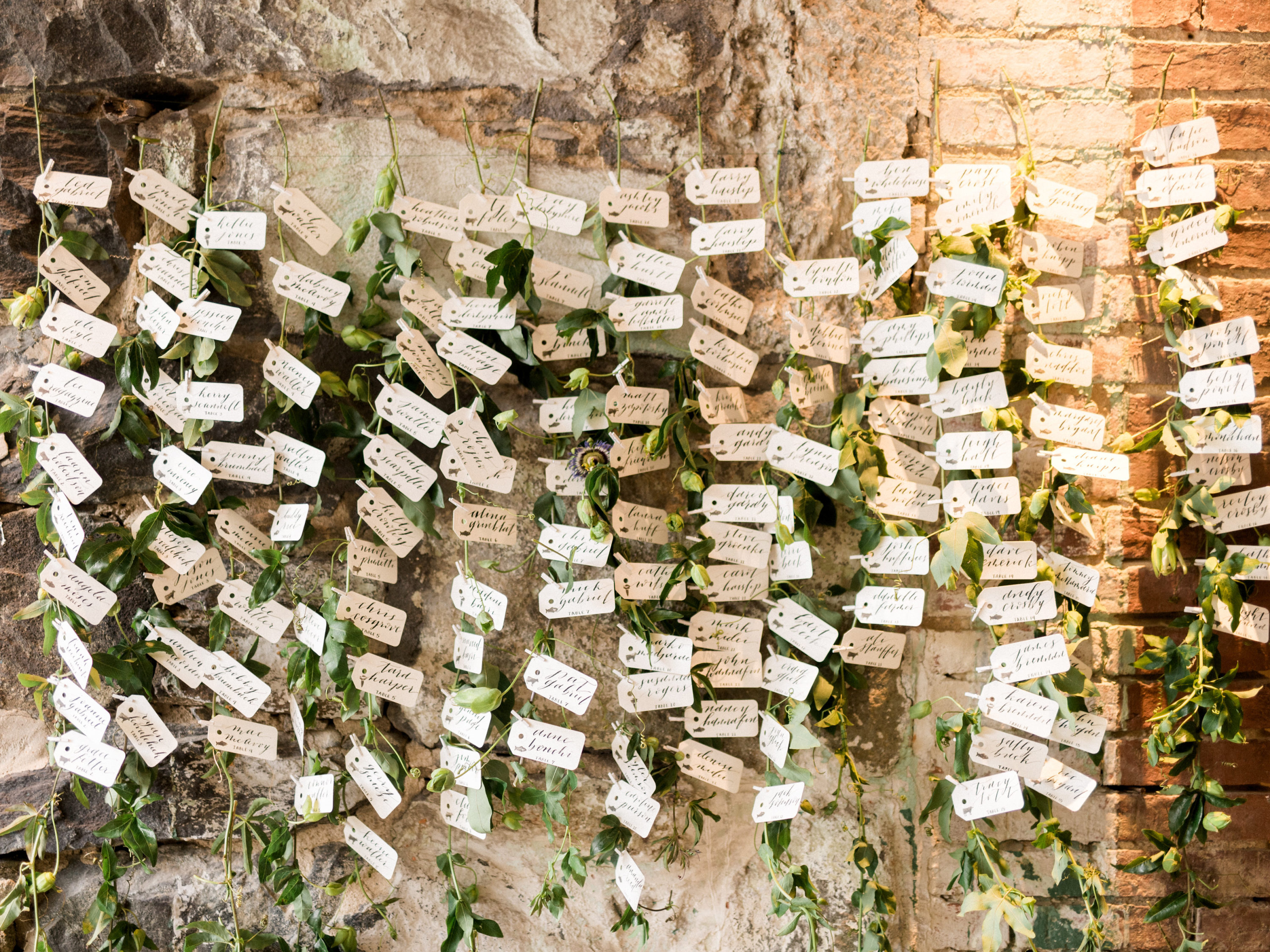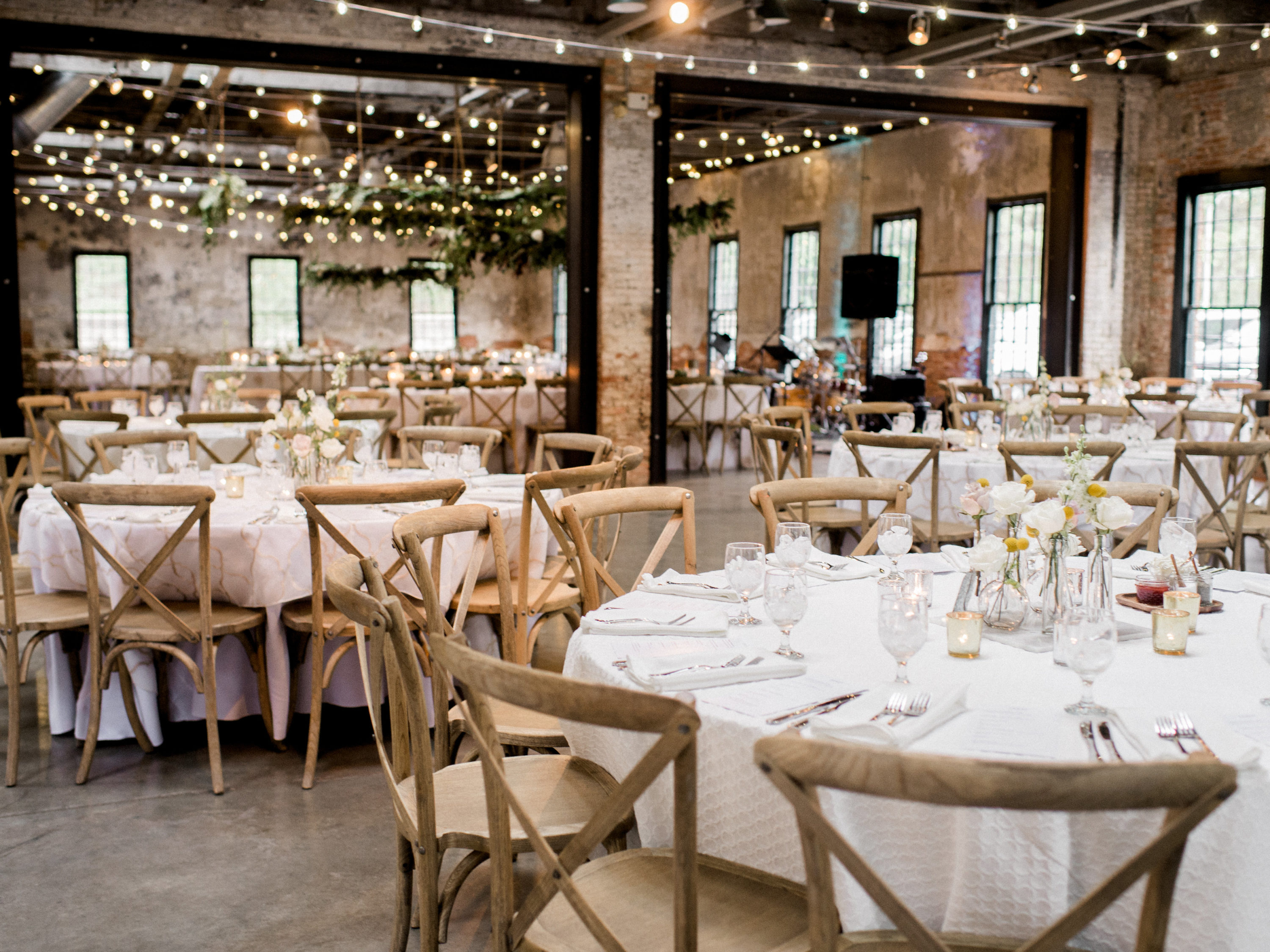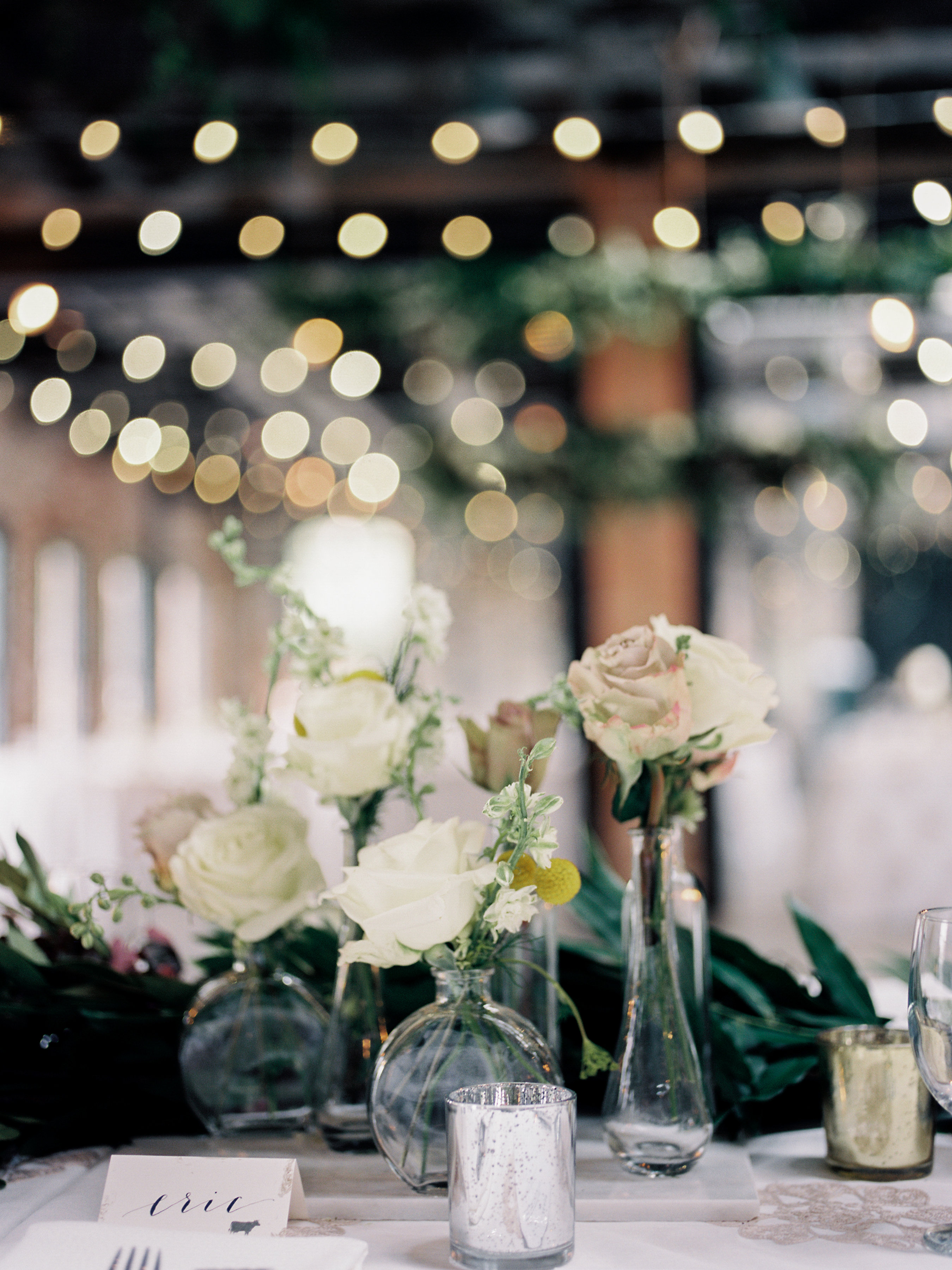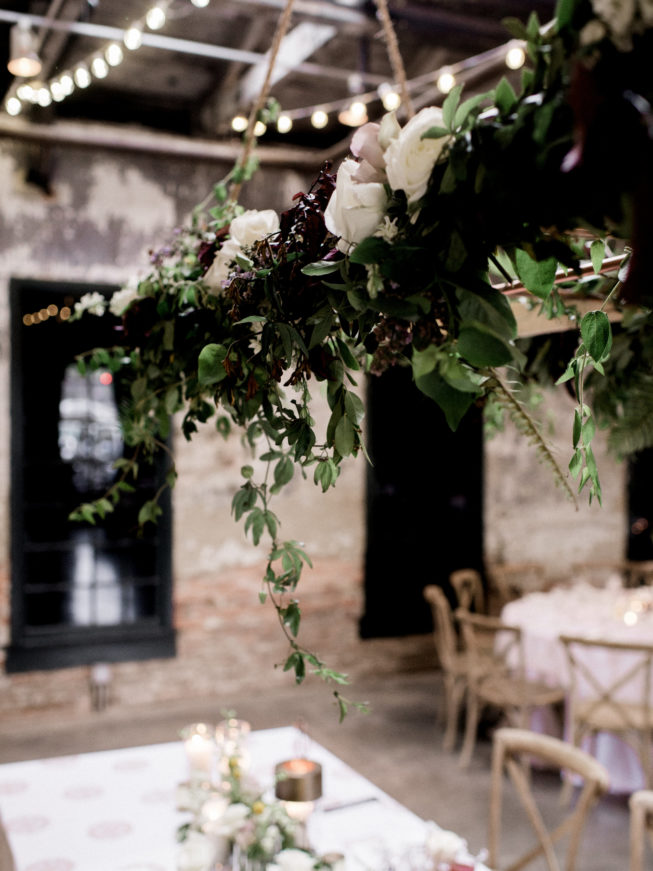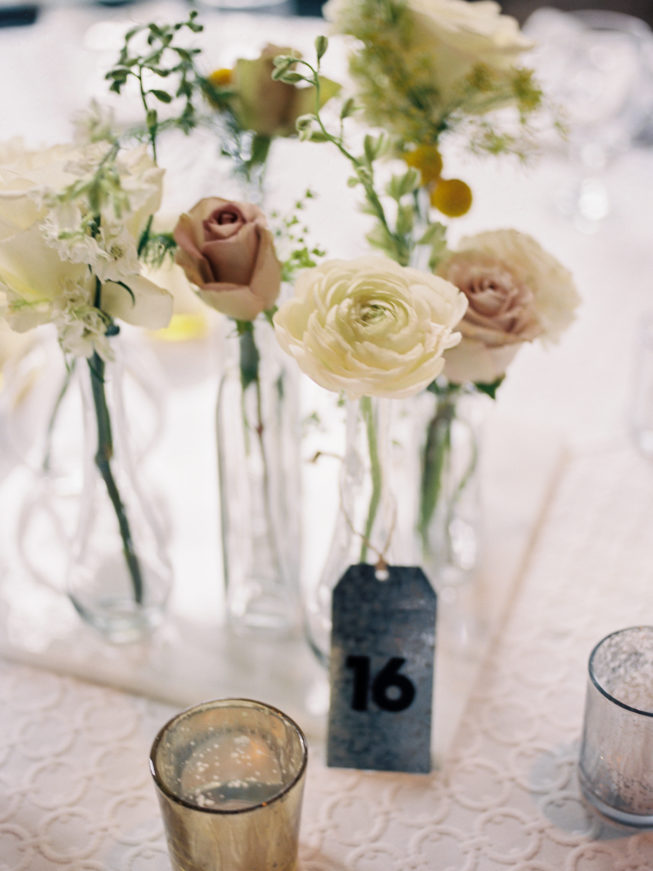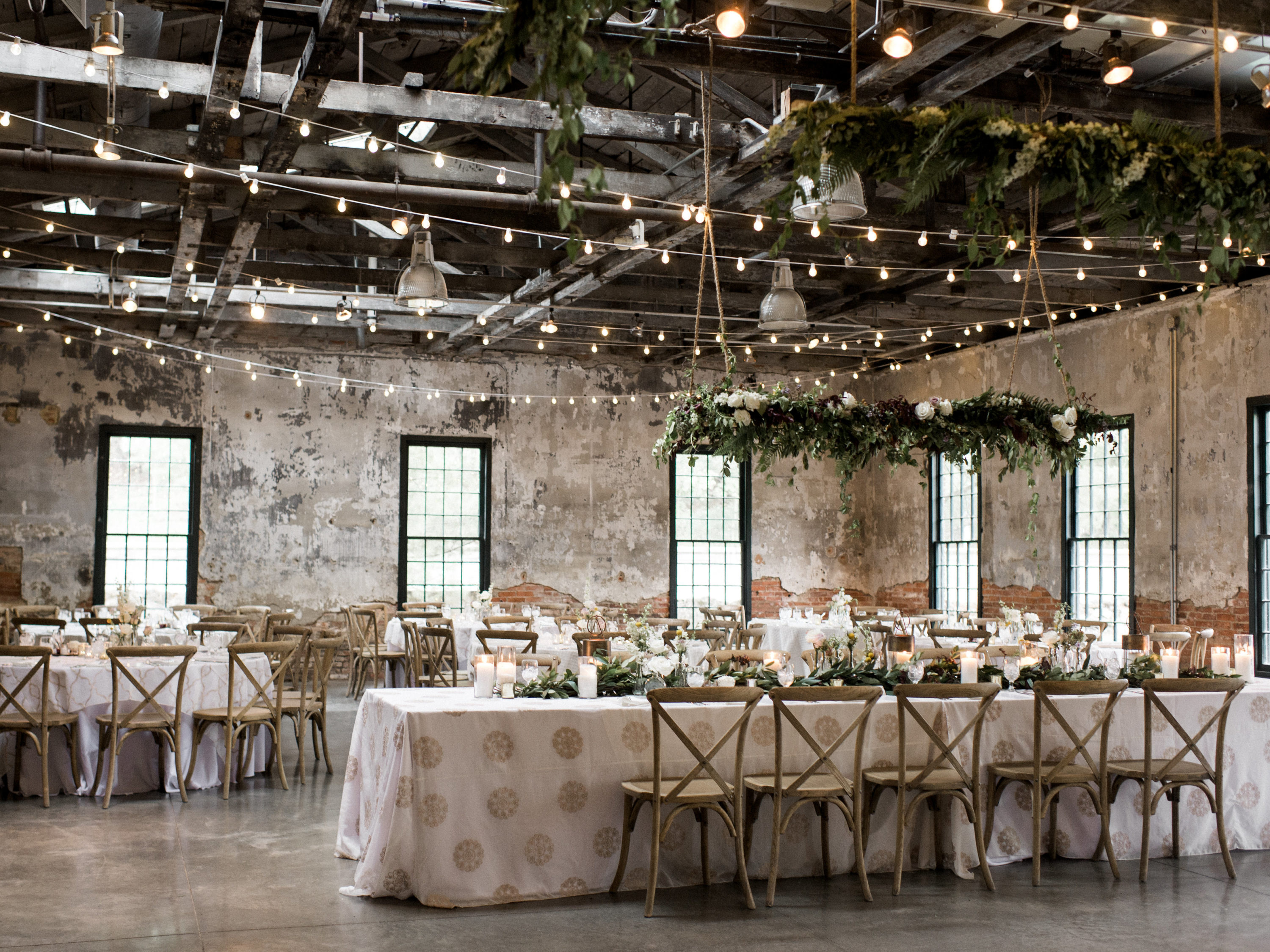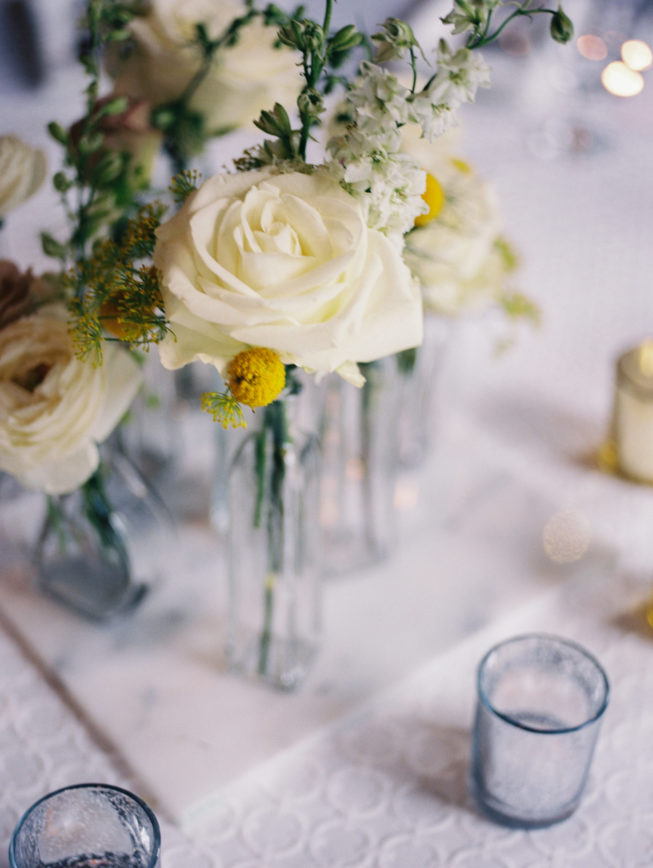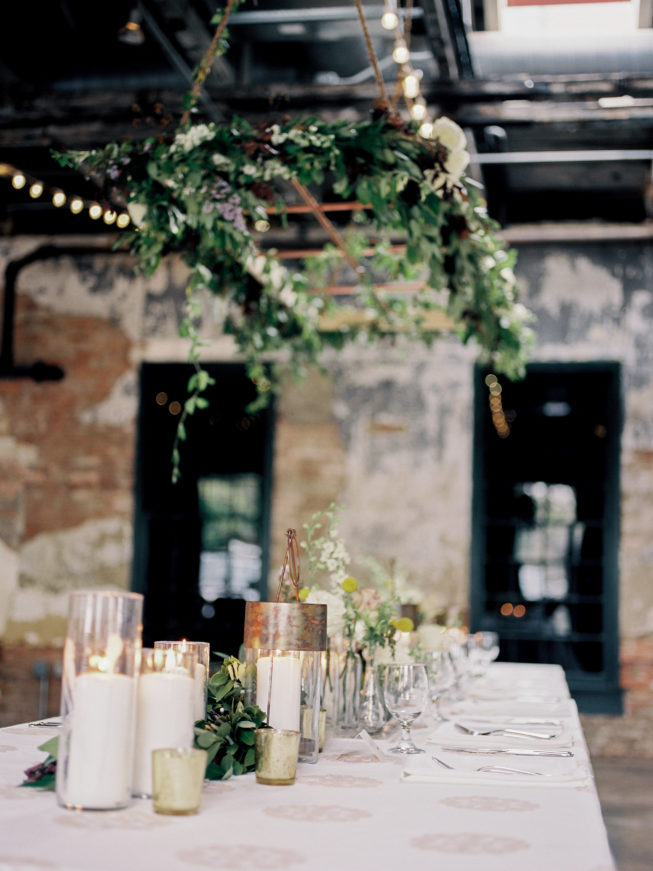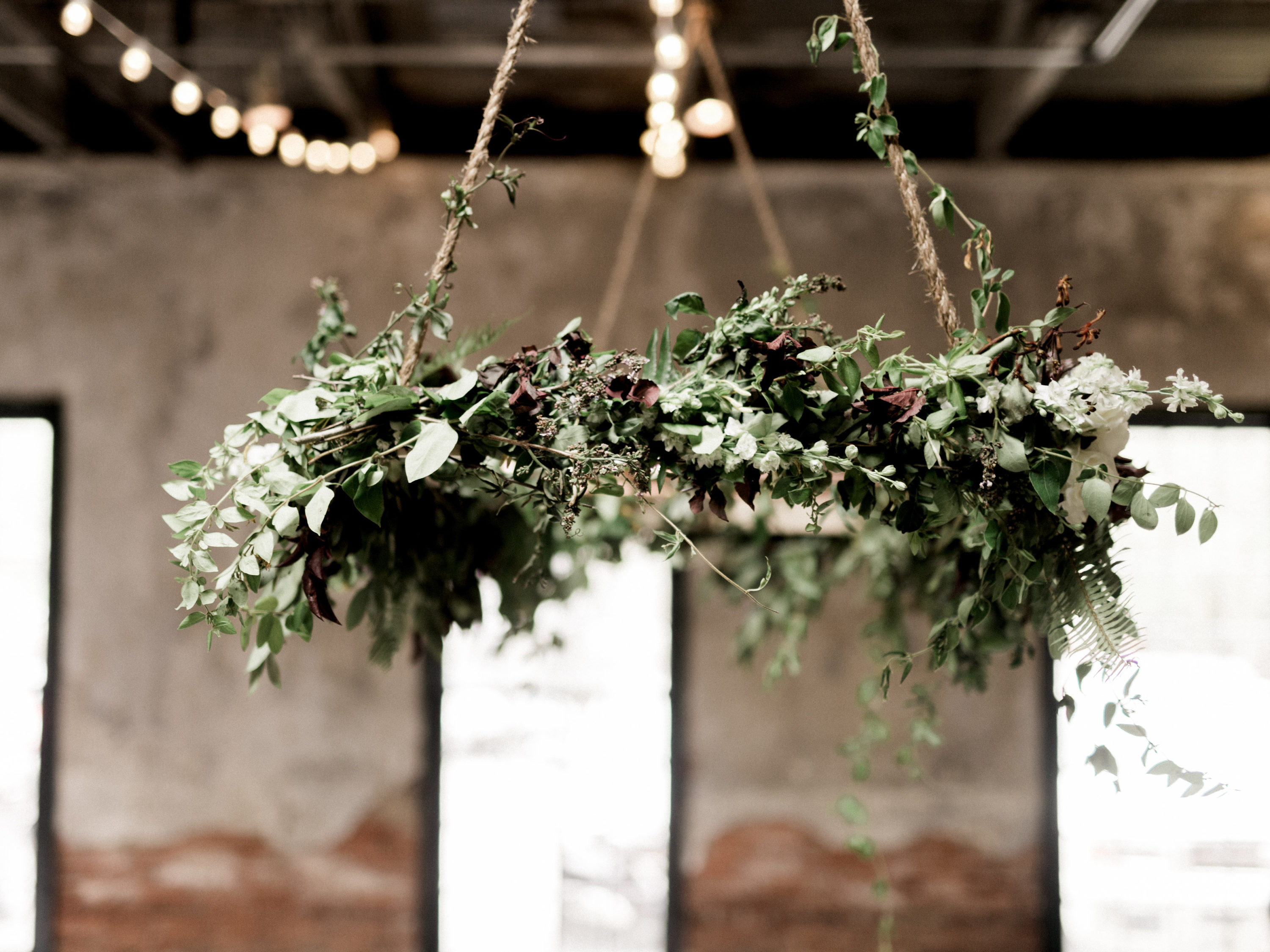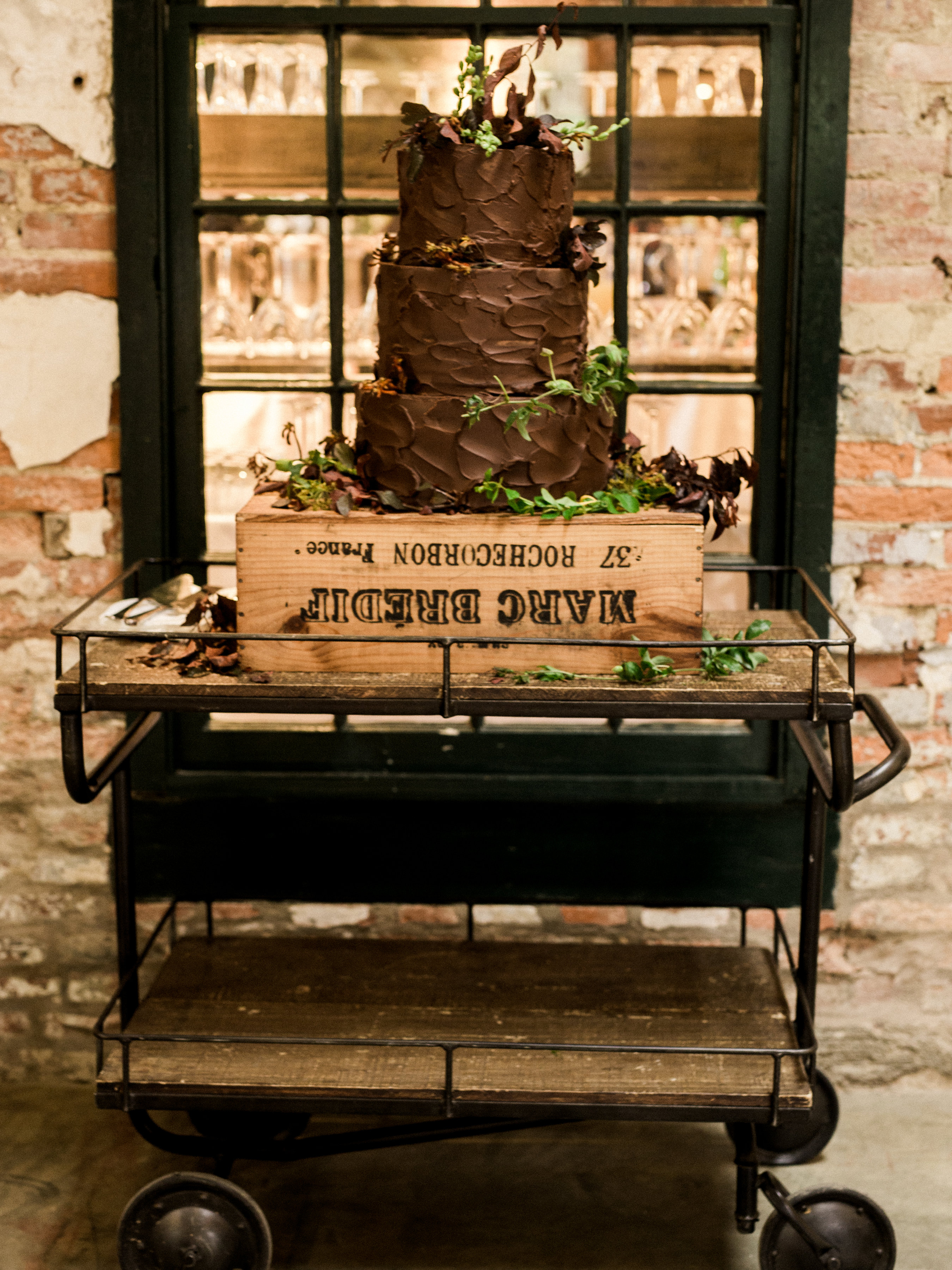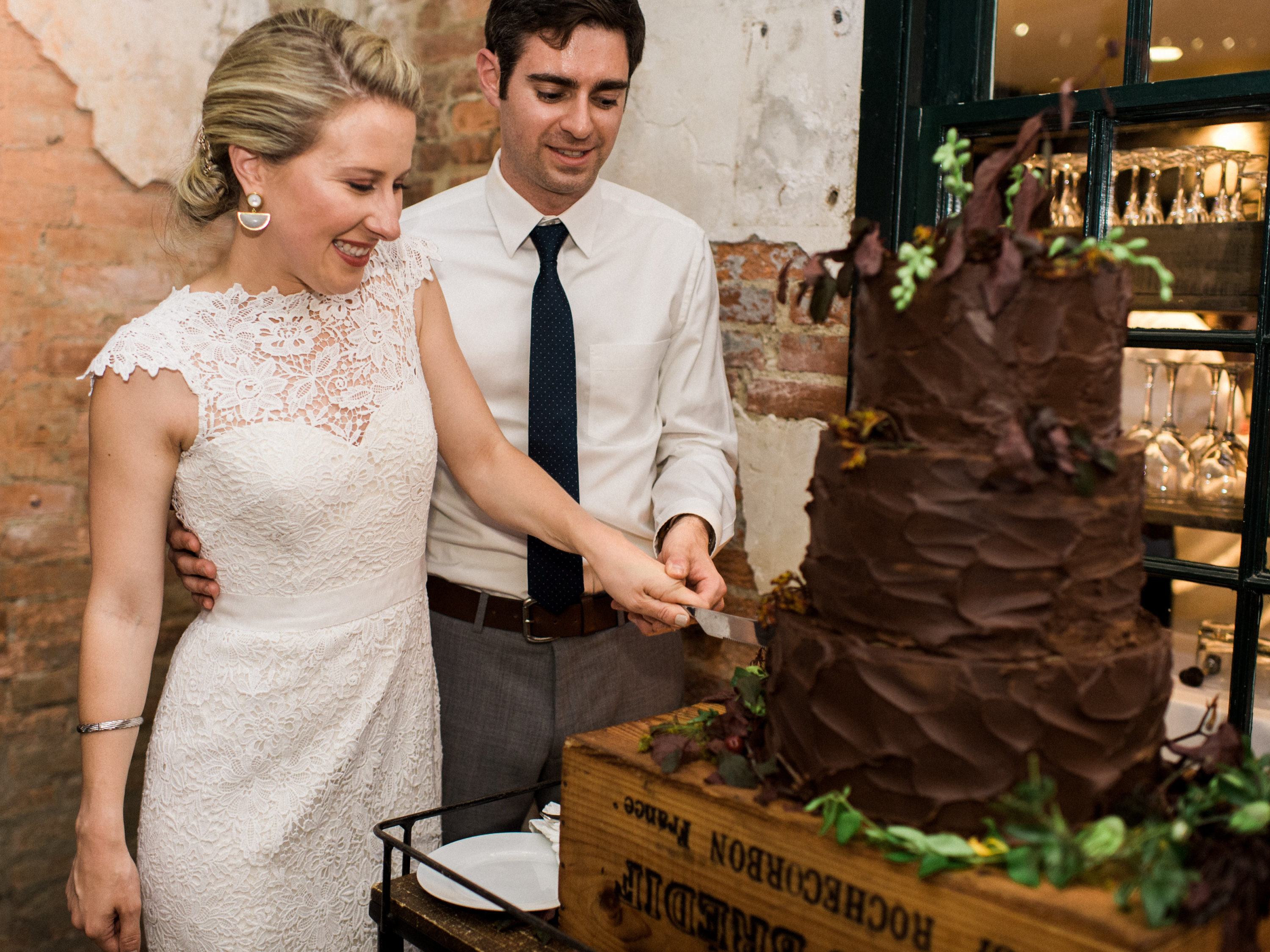 For their wedding ceremony, the couple tied the knot outdoors beside the Mt. Washington Mill Dye House, then headed indoors for the reception. The industrial building was outfitted with custom hanging copper sculptures covered in garlands and greenery to match the flowers, which were loosely placed in vintage bottles and glassware across guest's tables. Eric and Liz kicked things off with a dance to Hall & Oates "You Make My Dreams Come True," and ended the night with a multi-tier chocolate-on-chocolate-on-chocolate cake set on an industrial cart. Afterwards, the couple honeymooned on the Mediterranean coasts of Spain and France.
VENDORS
Photographer: Renee Hollingshead Photography | Wedding & Reception Venue: Mt. Washington Mill Dye House in Baltimore | Event Coordinator: Pop The Cork Designs | Florist: La Fleur Du Jour | Floral Ribbon: Silk and Willow | Bride's Gown: Amy Kuschel via Garnish Boutique in Baltimore | Bride's Hair Dresser: Rachel Rose | Bride's Hair Piece: Melinda Rose Design | Bride's Veil: Sara Gabriel via Garnish Boutique in Baltimore | Makeup Artist: Izzy-B Makeup | Groom's Tux: J. Crew | Caterers: Copper Kitchen | Transportation: ZBest Limousine | Music/Entertainment: The Bachelor Boys Band | Invitations: Smitten on Paper | Photobooth: Pixilated | Rentals: Party Plus Tents + Events | Linens: Tabletoppers Inc | Calligrapher: Kate Hudson