Myeshia Townsend and Derrick Hanna met through work, but for their engagement shoot they opted for something more playful. Wanting to showcase their love for each other and the District, the couple traversed the city alongside Kathleen Hertel of Love and Adventure Photo, making stops at the National Mall, the tidal basin, Union Market, Adam's Morgan, and Ronald Reagan National Airport.
Like B&G on Facebook | Follow B&G on Instagram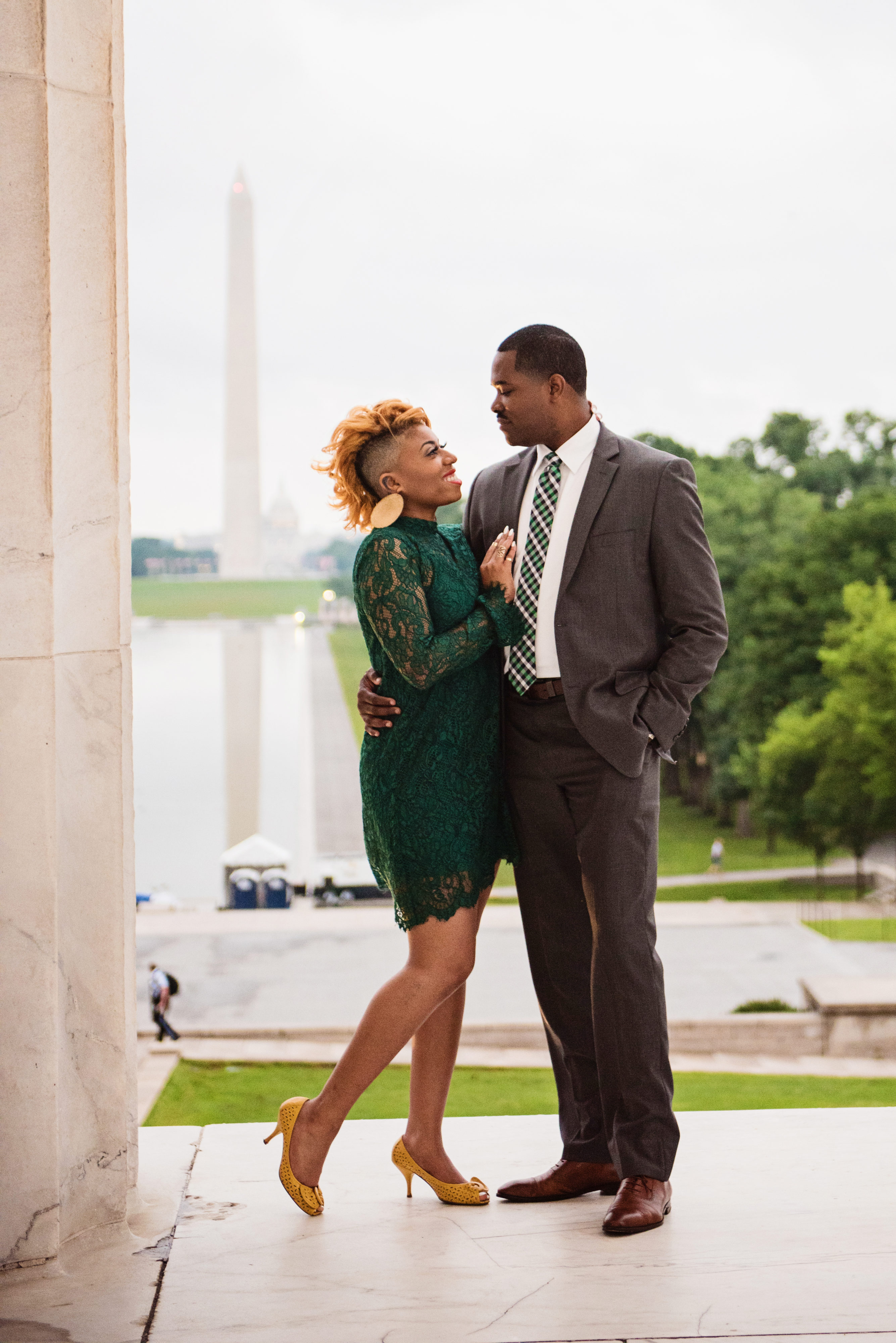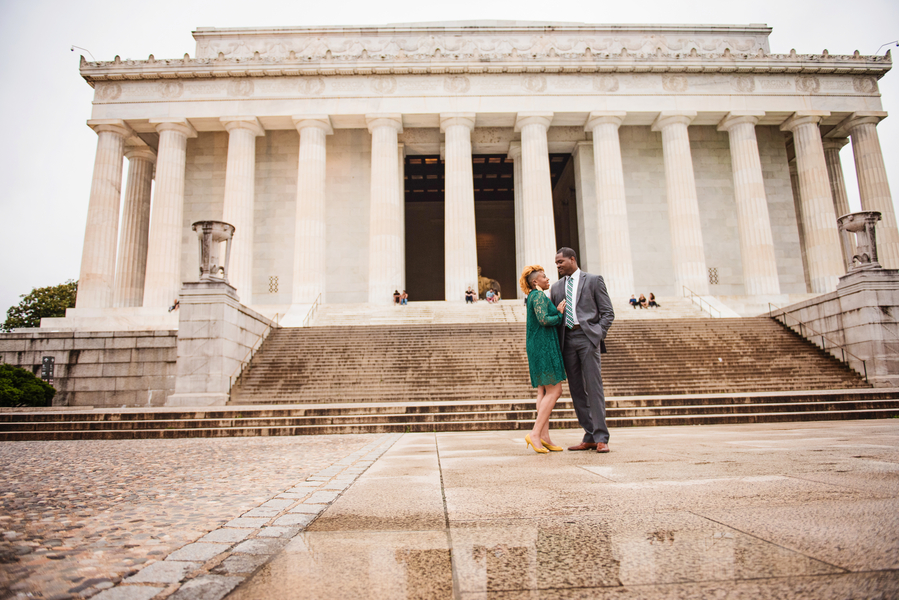 The first time Myeshia laid eyes on Derrick was during a training drill. Derrick was the newly-promoted Sergeant at the U.S. State Department for Diplomatic Security. He was standing near the clearing barrel as Myeshia was preparing to gear down her weapon for the day. He stood nearby, not speaking but with a presence that demanded attention. "So you are Sergeant Hanna!" Myeshia heard herself say clumsily. "Yeah, that's me," he replied simply. "After his dry response, I thought that would be the last personal encounter we'd share," Myeshia recalls.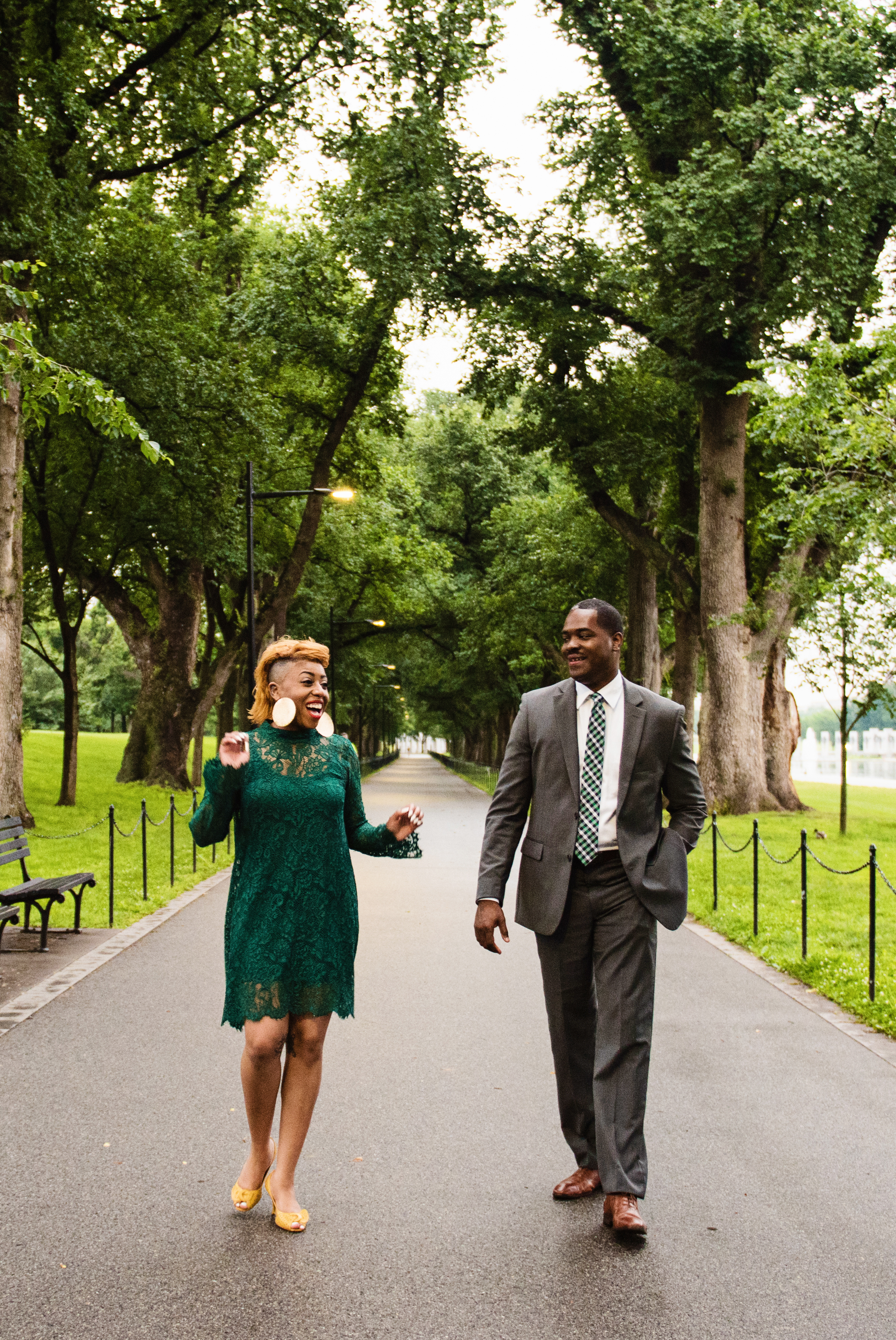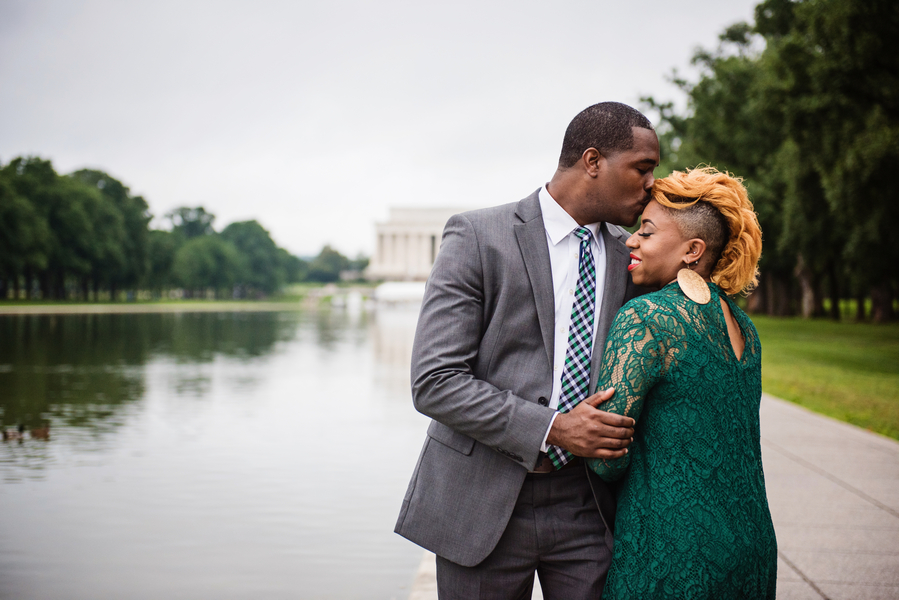 But fate intervened, and shortly after meeting, Myeshia was put on a night shift at a facility where Derrick oversaw the day shift. Each day as she was preparing to leave, she would pass Derrick on his was into work. After several months, both of them were transferred back to DC and began working together on a daily basis.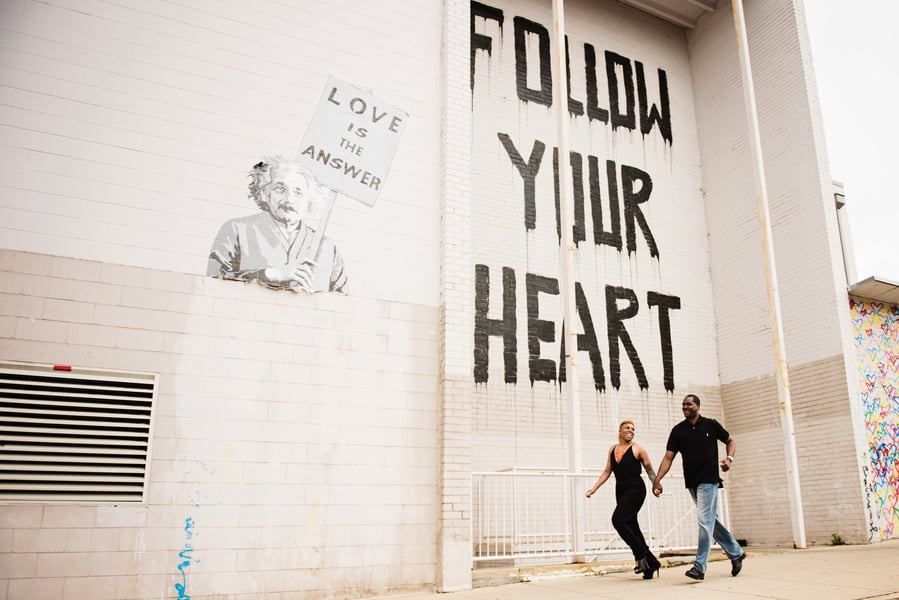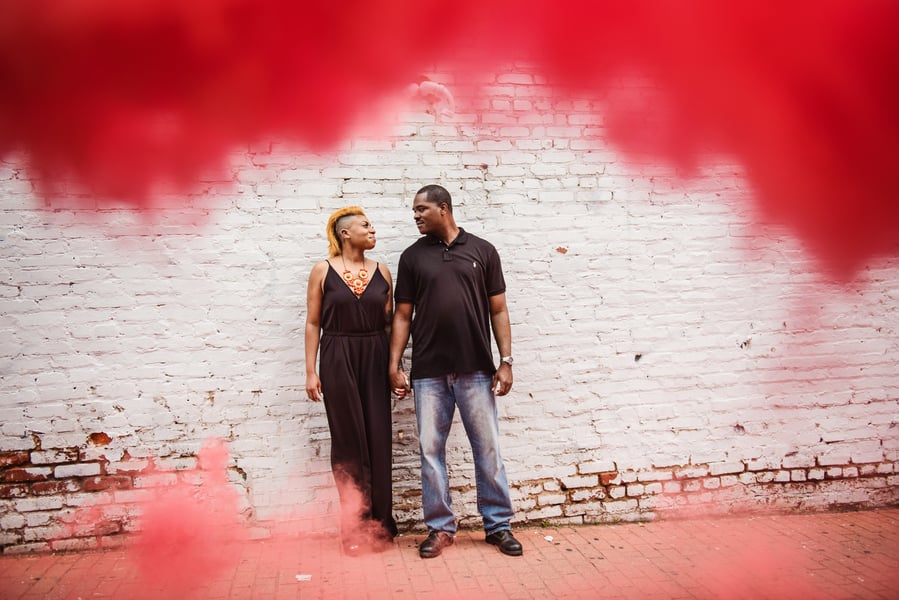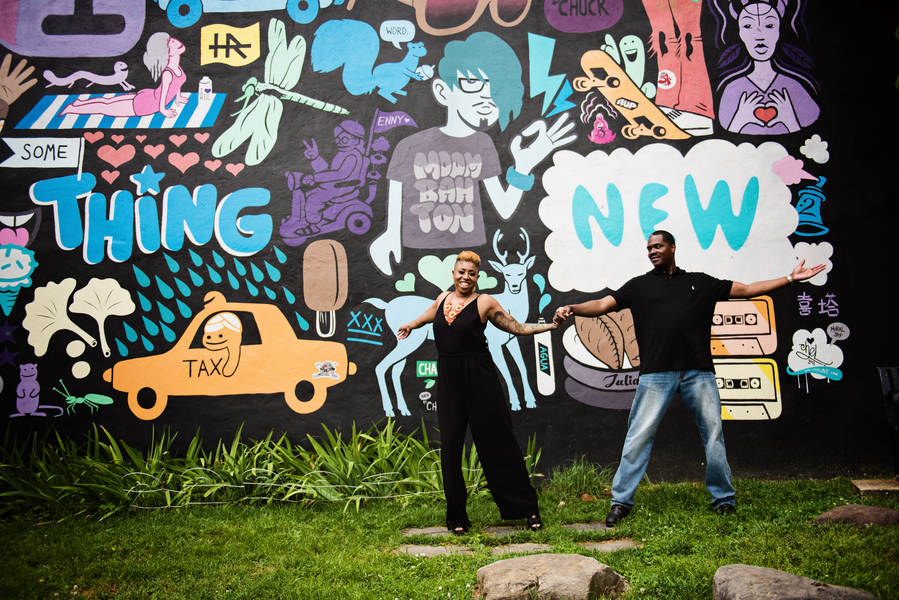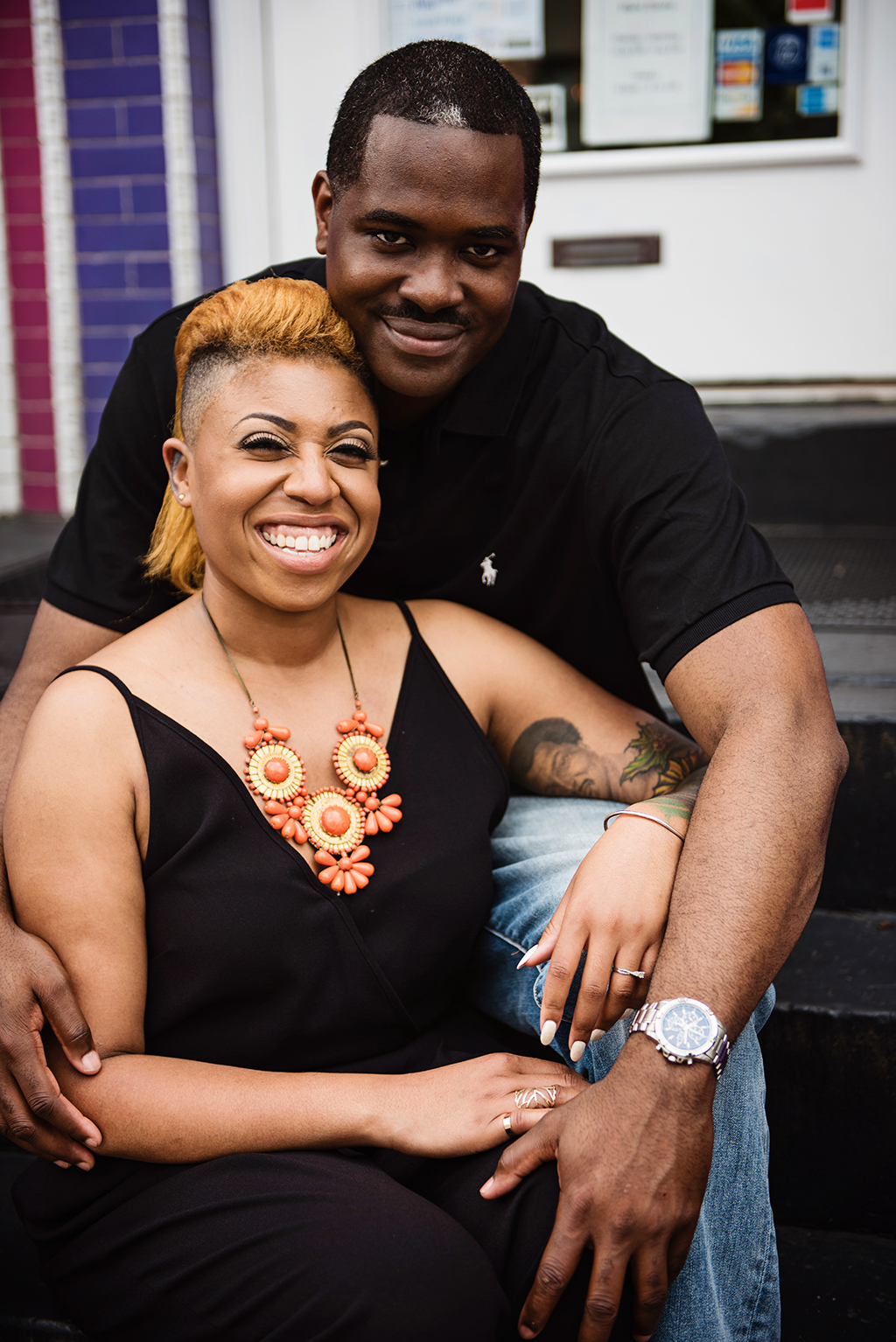 Myeshia had begun to fall for Derrick's charisma and funny personality, and so she finally made the first move. When it came time for staff to re-qualify with their work weapons, Myeshia noticed other officers would seek out Derrick for help with practice and advice. Though she had already passed her qualifications test, she asked Derrick to take her out to the shooting range one day for his assistance. He obliged, and afterwards she bought him a meal as a thank you. While they were eating and shooting the breeze, the topic of past relationships came up. Myeshia asked Derrick what he looked for in a partner. His very non-dry response totally surprised her: "Someone like you."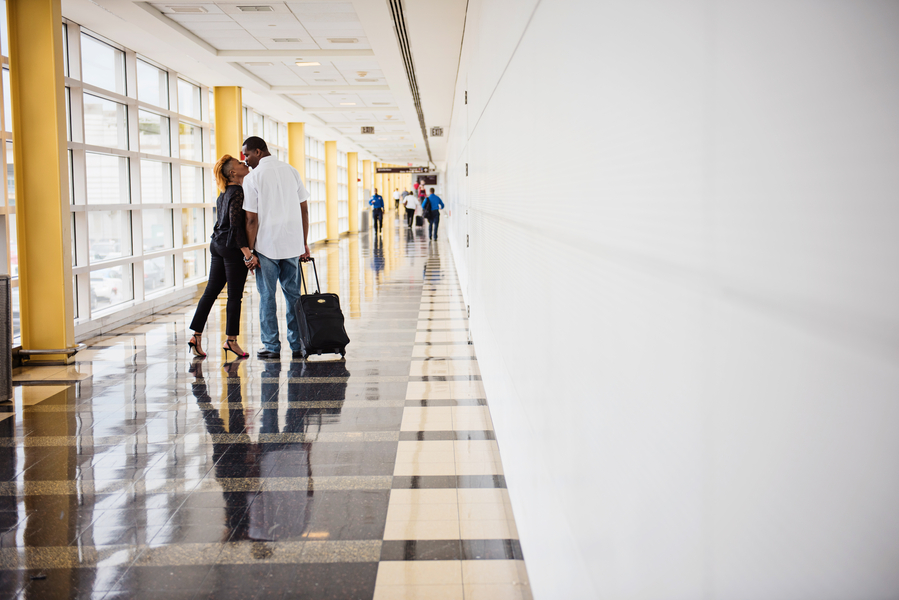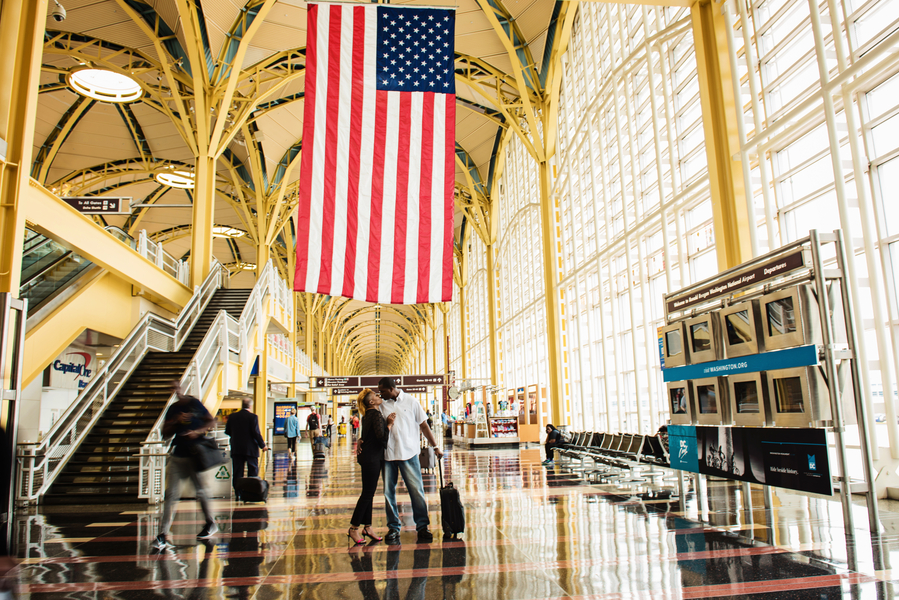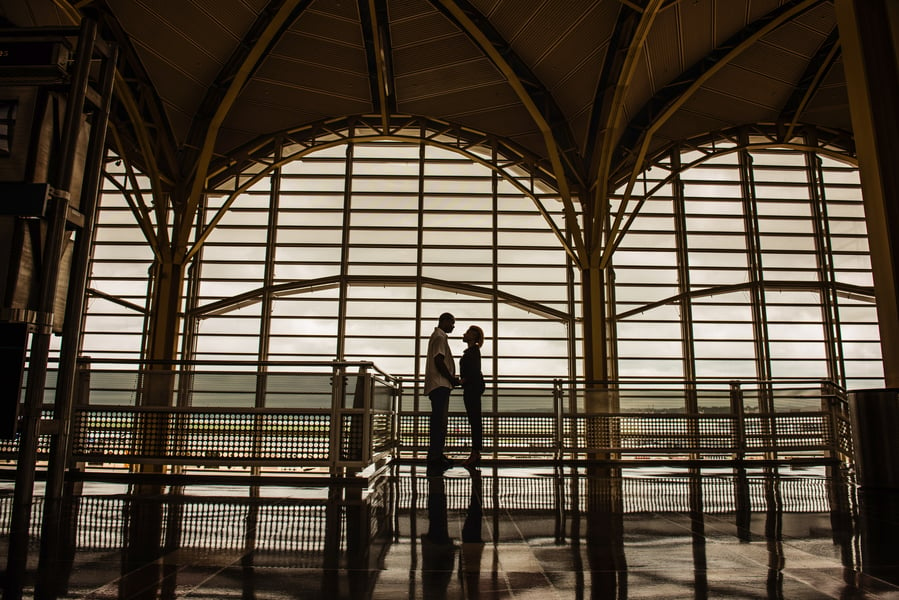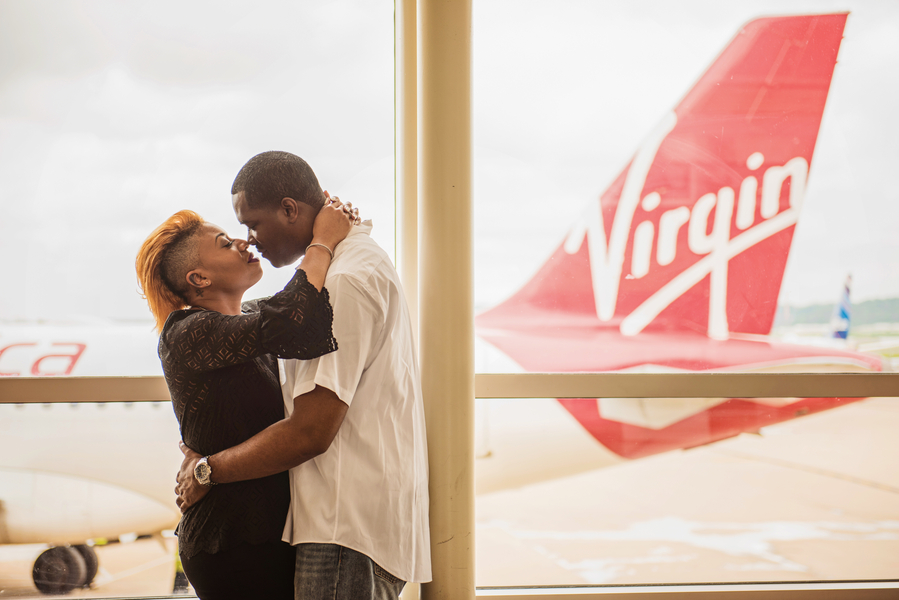 Derrick and Myeshia dated for three years before they became engaged on a wintery Christmas morning next to their tree at their shared home in Fairfax. Since the couple met in DC, they wanted to convey their love of the city—and travel—in their engagement shoot. They worked with photographer Kathleen Hertel of Love and Adventure Photo for a photoshoot that hit all of their favorite spots in the city, then wound up at Ronald Reagan National Airport (considered by some to be DC's prettiest airport) where they rolled prop suitcases and took advantage of the buildings airy backdrop to grab some amazing shots.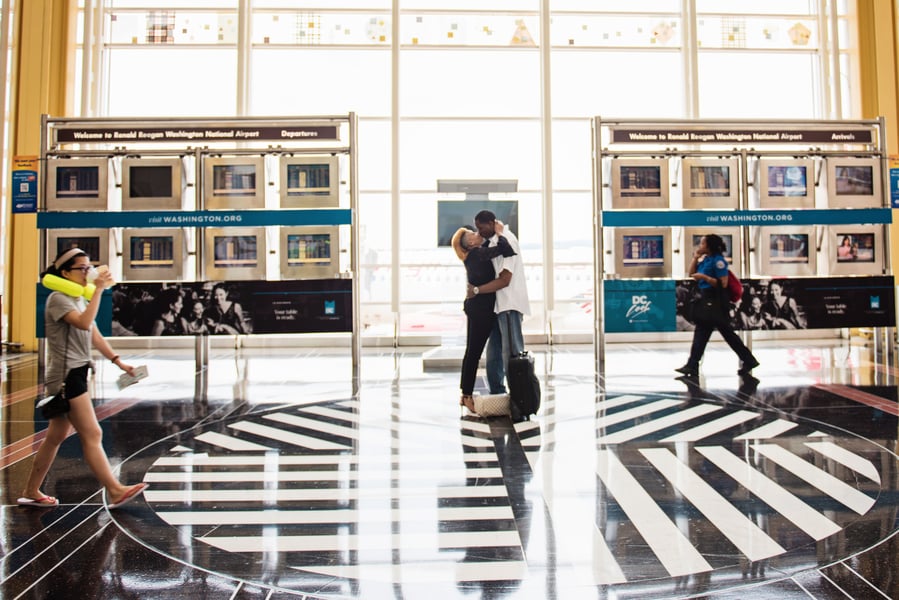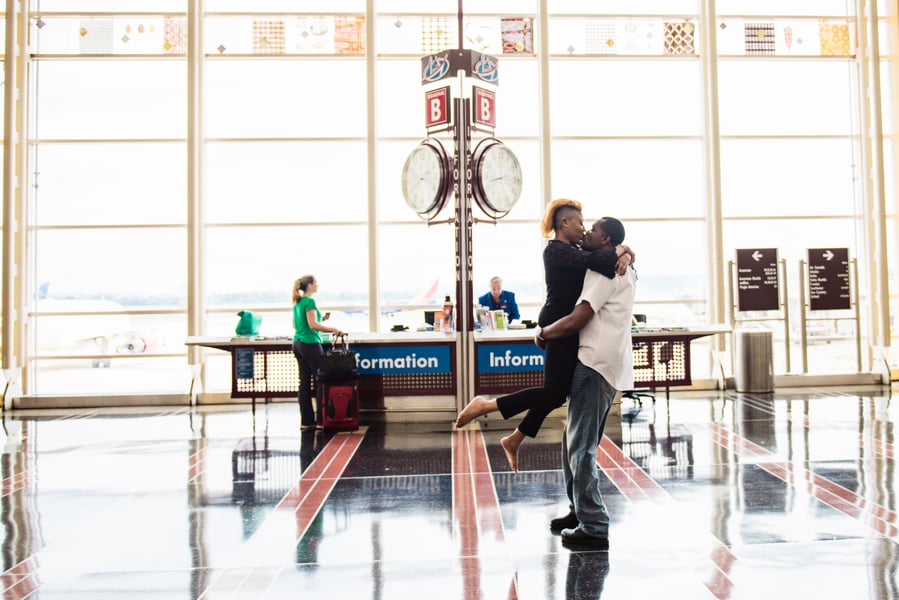 Photography: Kathleen Hertel of Love and Adventure Photo