Nicola Wood and Matthew Covert met when they were just 16, while they were high school students in Florida. When the two became romantically involved their senior year, they decided to attend college together at Florida State, eventually moving up to DC after they graduated. "She had the cutest smile, and would laugh at all of my jokes," recalls Matthew, "even the ones that weren't funny."
For as long as Nicola could remember, she'd been asking Matthew to take her on a outdoor picnic escapade, complete with checkered picnic blanket and old-school basket. He finally obliged on a lovely October afternoon last year, taking Nicola up to Hillwood Estate for a date that ended in a surprise proposal. In the engagement shoot that followed months later, Nicola picked out a bold fuchsia dress that stood out against the neutral color palate of marble and grey at the Jefferson Memorial.
"I've always loved wearing bright colors," says Nicola. "Wearing a piece like this fuchsia dress feels special, which is exactly how I wanted to feel during our engagement pictures. I felt it would be the perfect pop of color against the white background of the monuments, and I loved the way it flowed when I moved."
Images below courtesy of Emily Alyssa Photography.
Like B&G on Facebook | Follow B&G on Instagram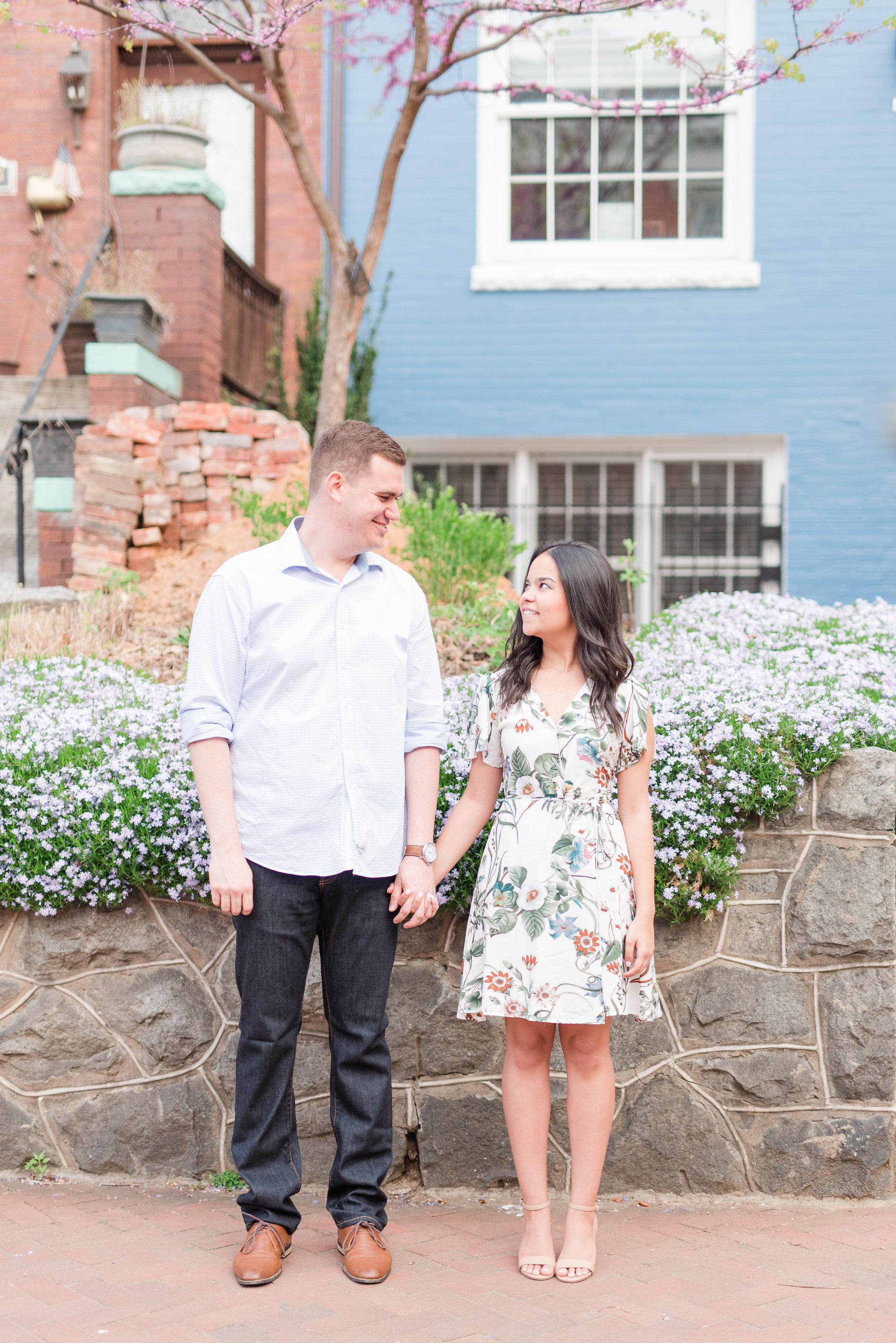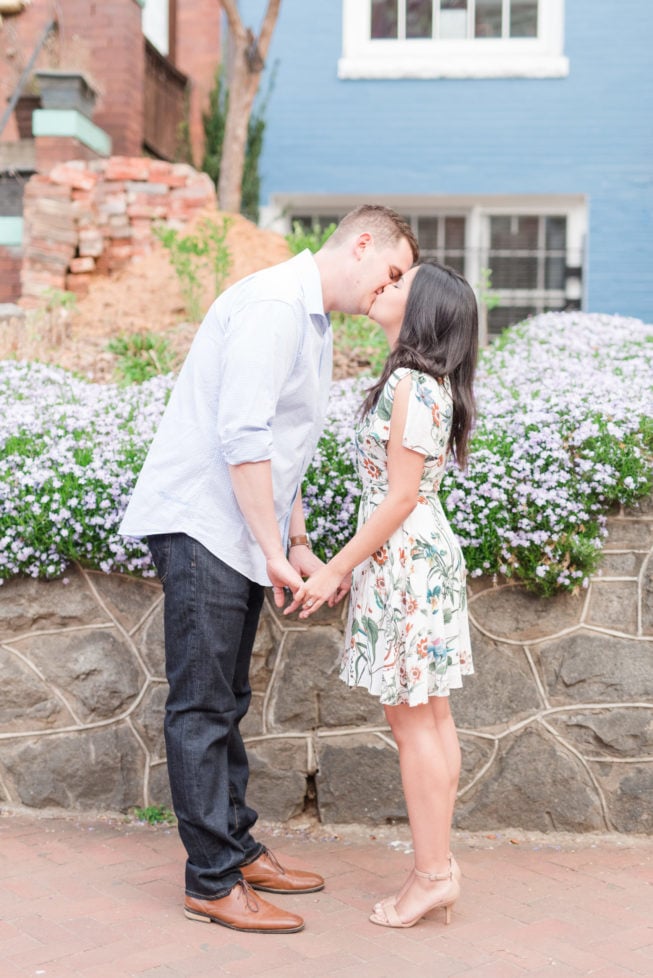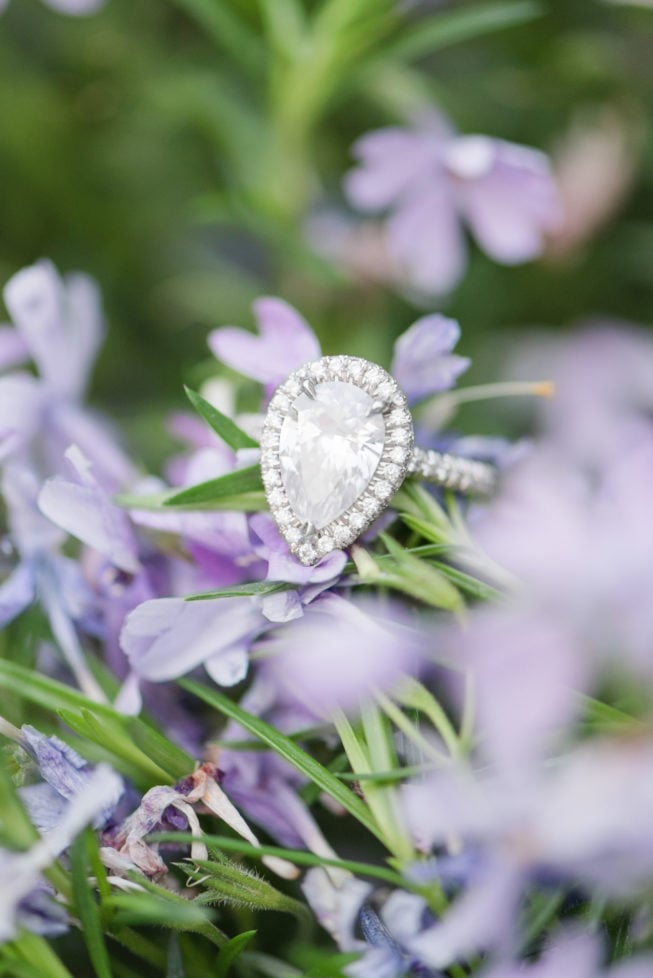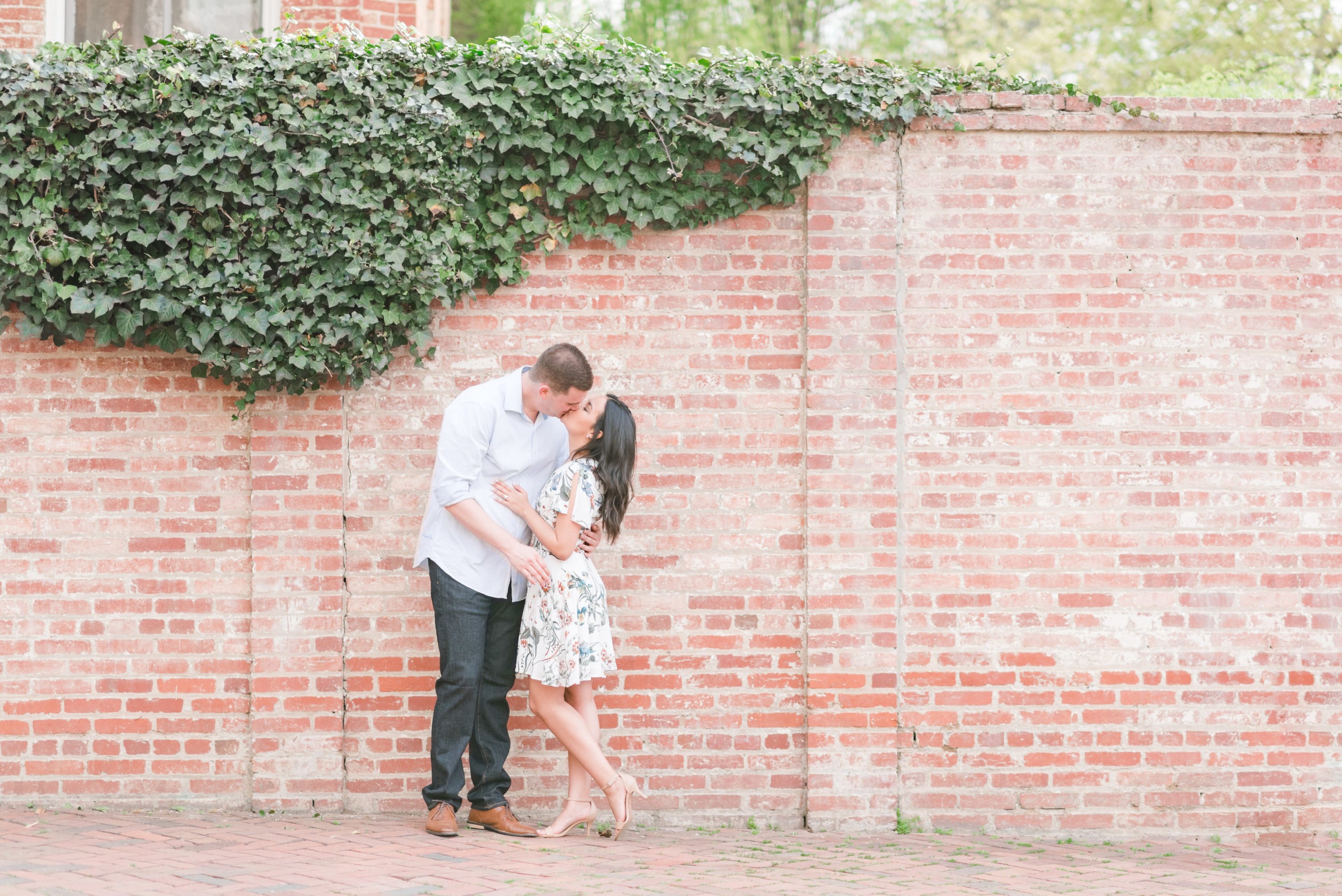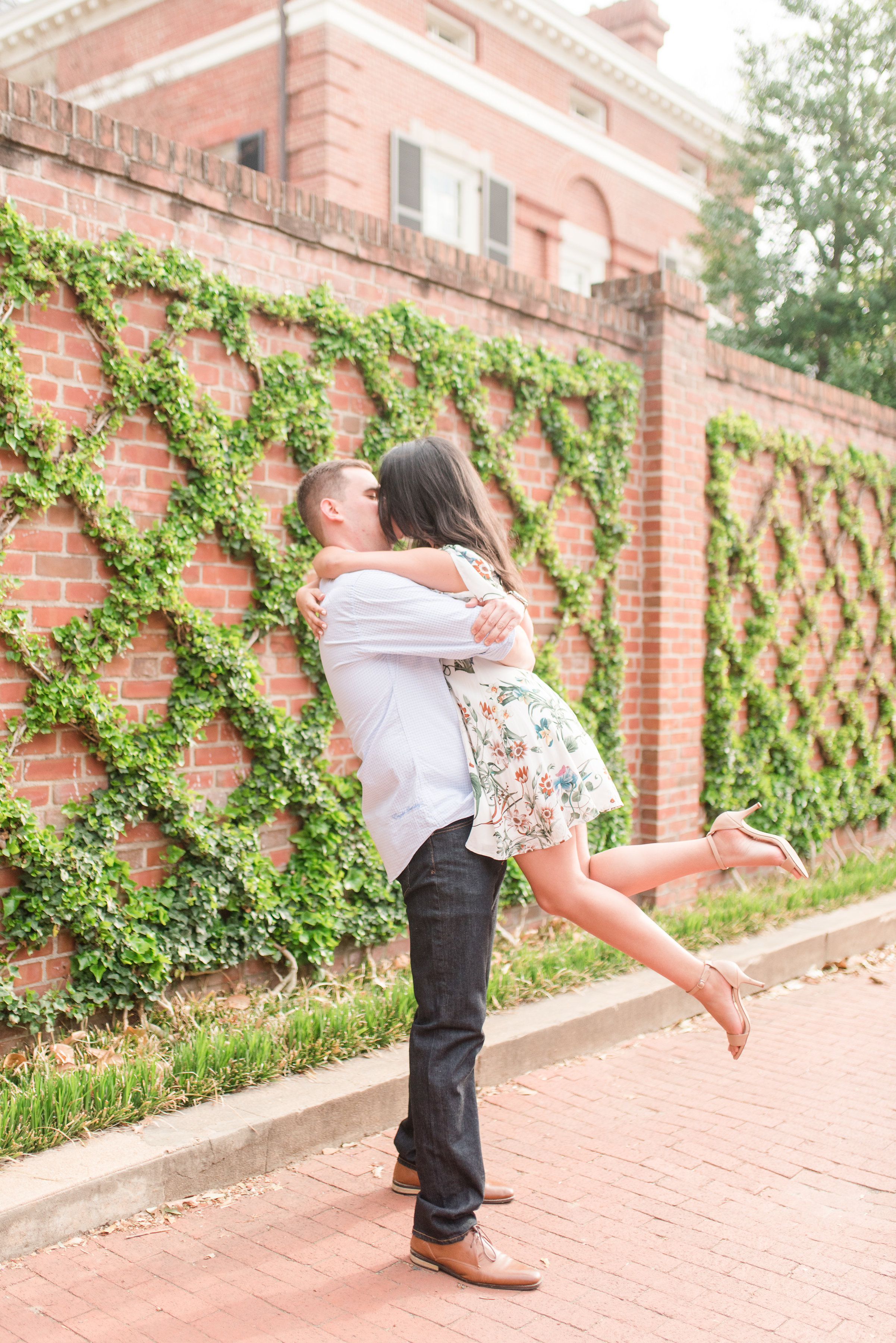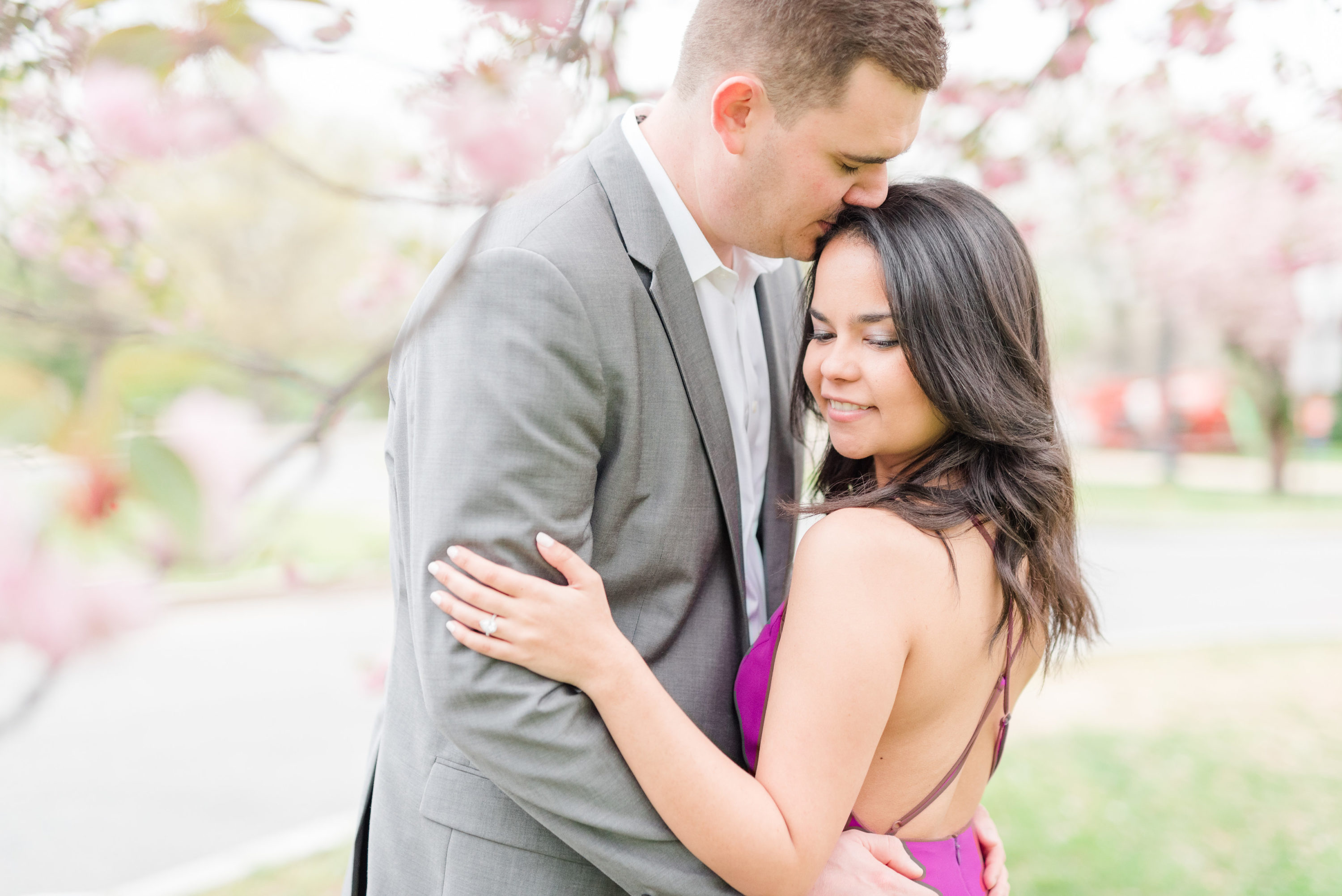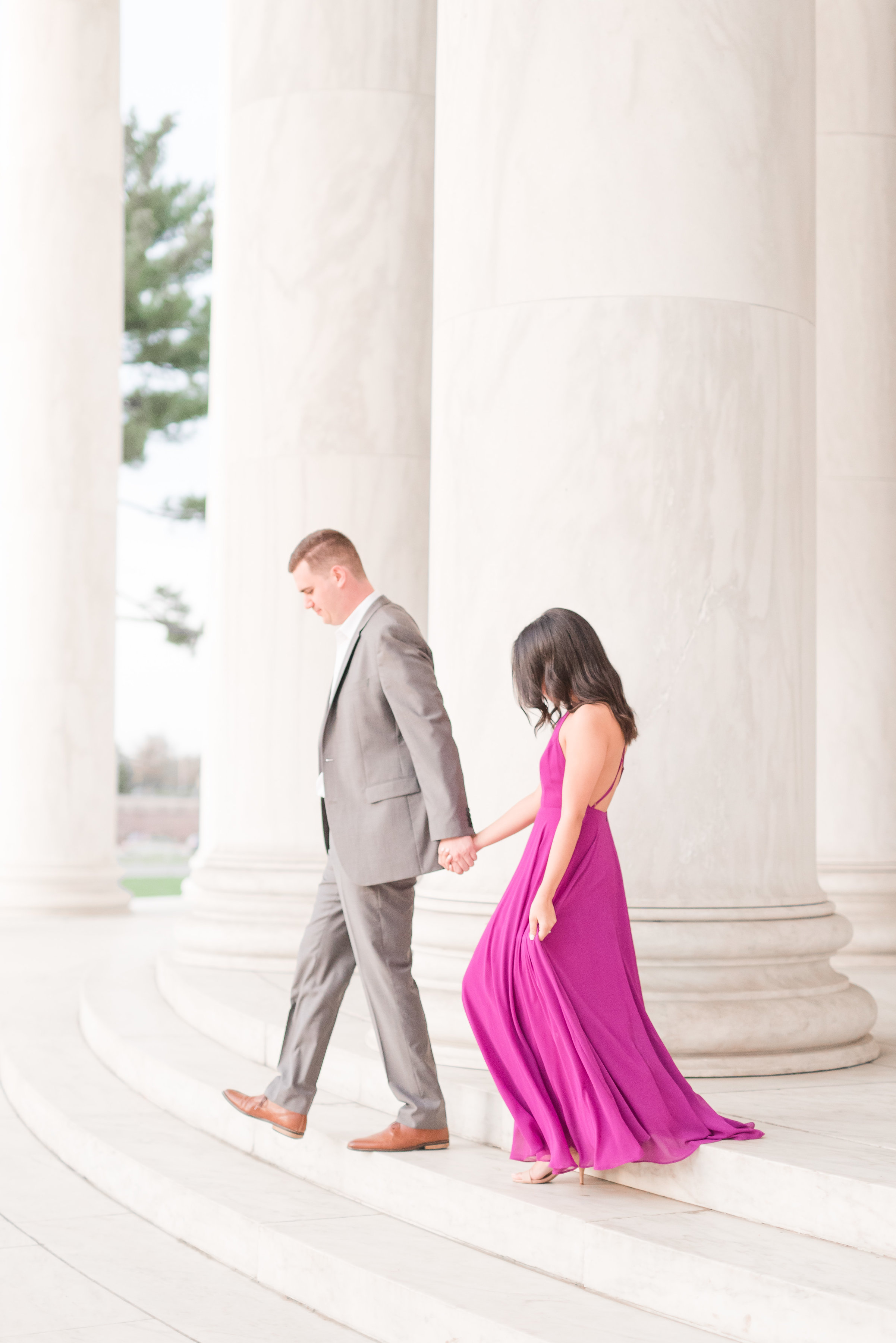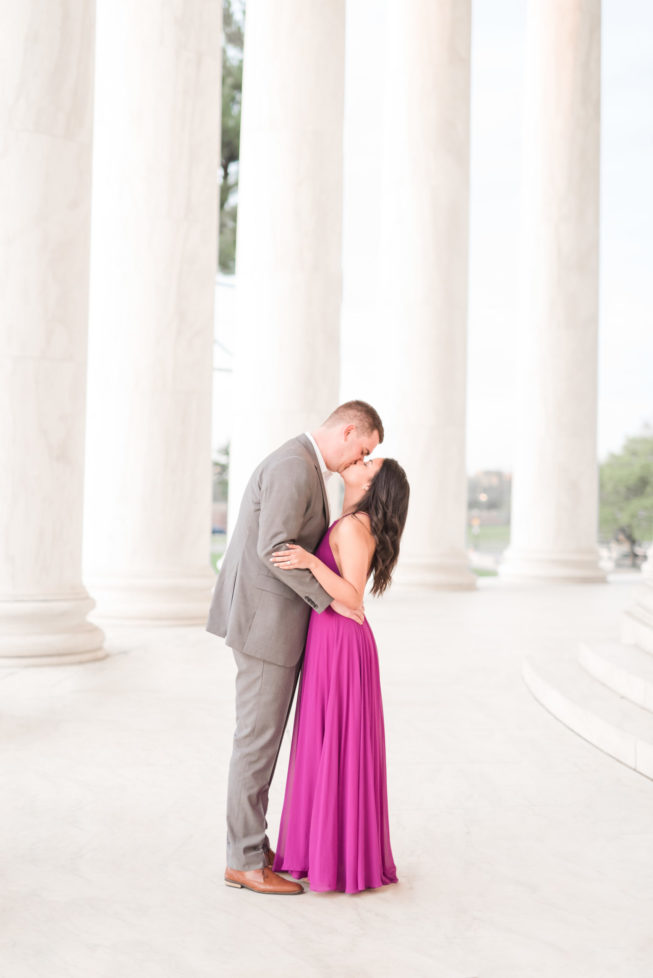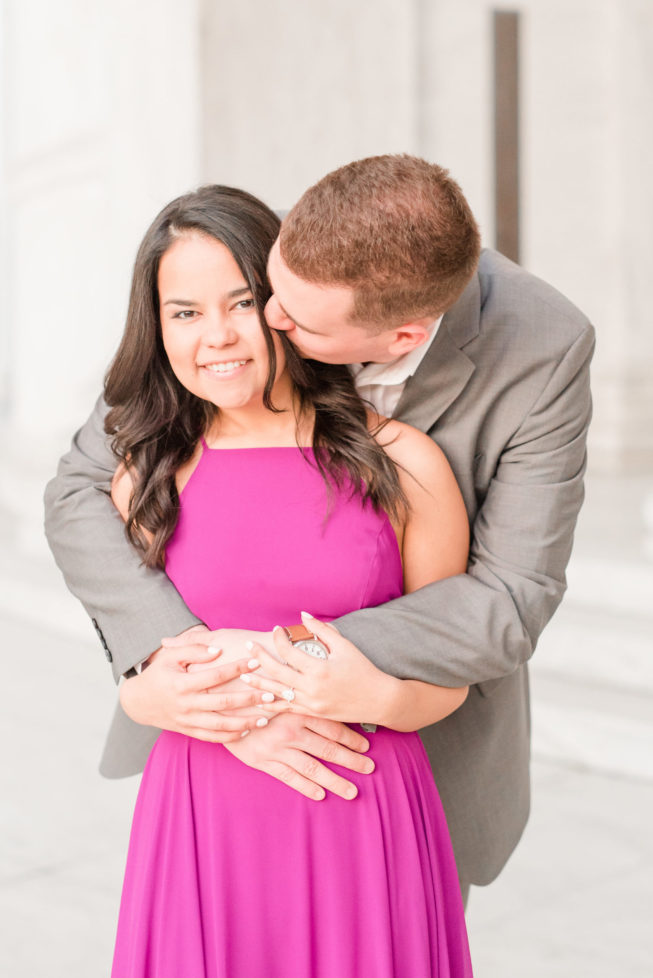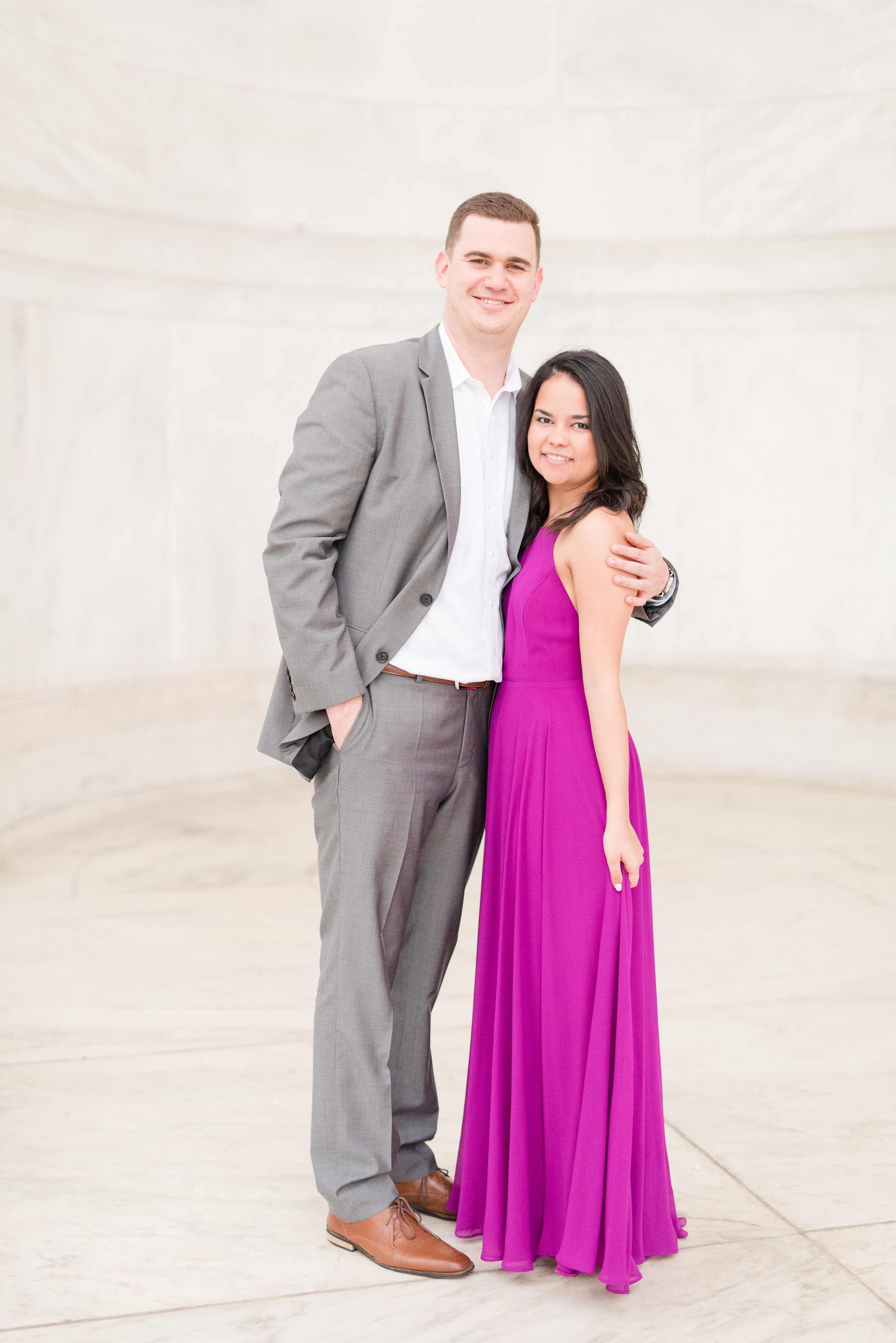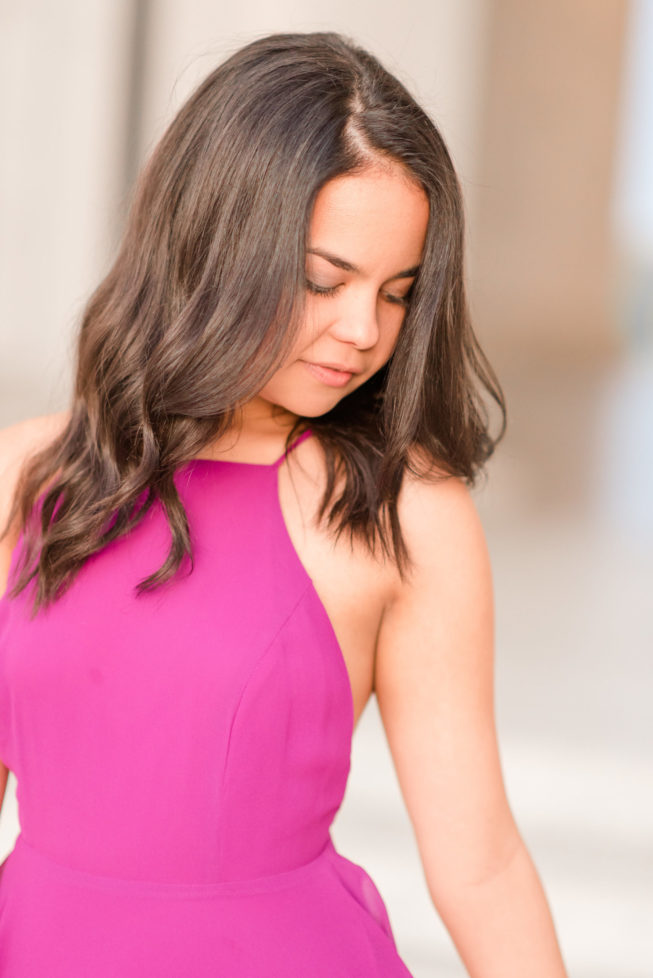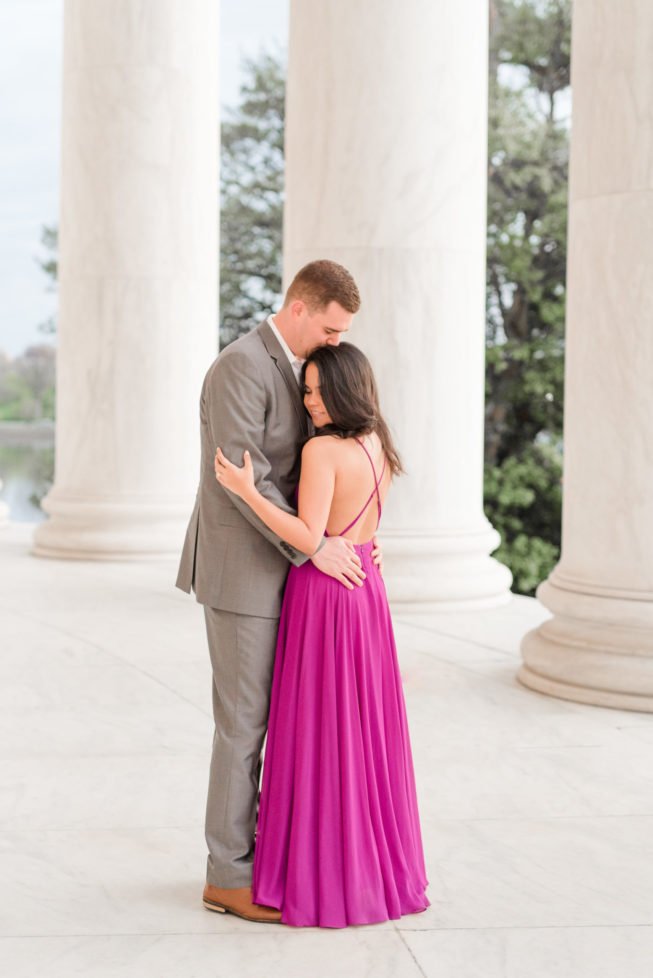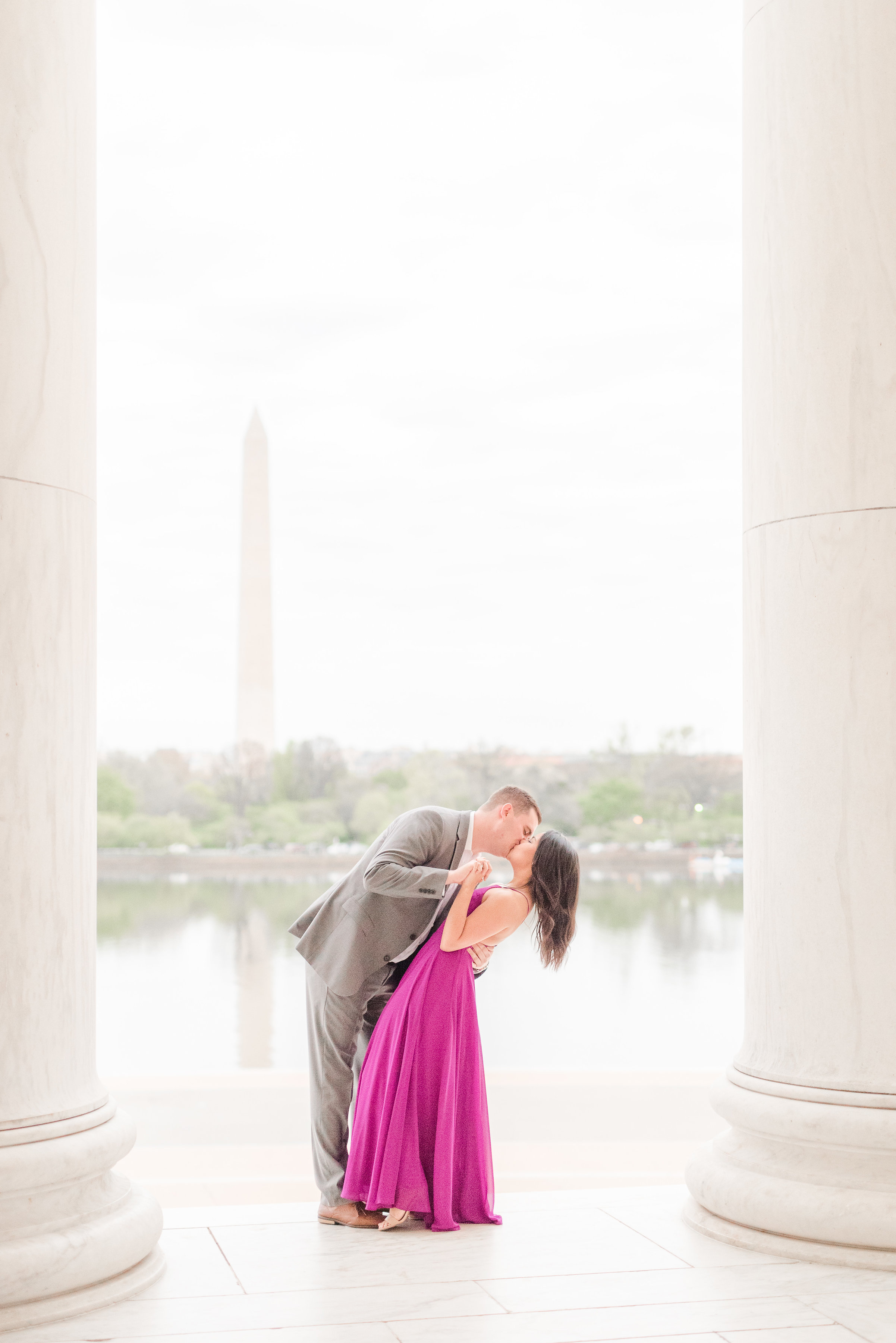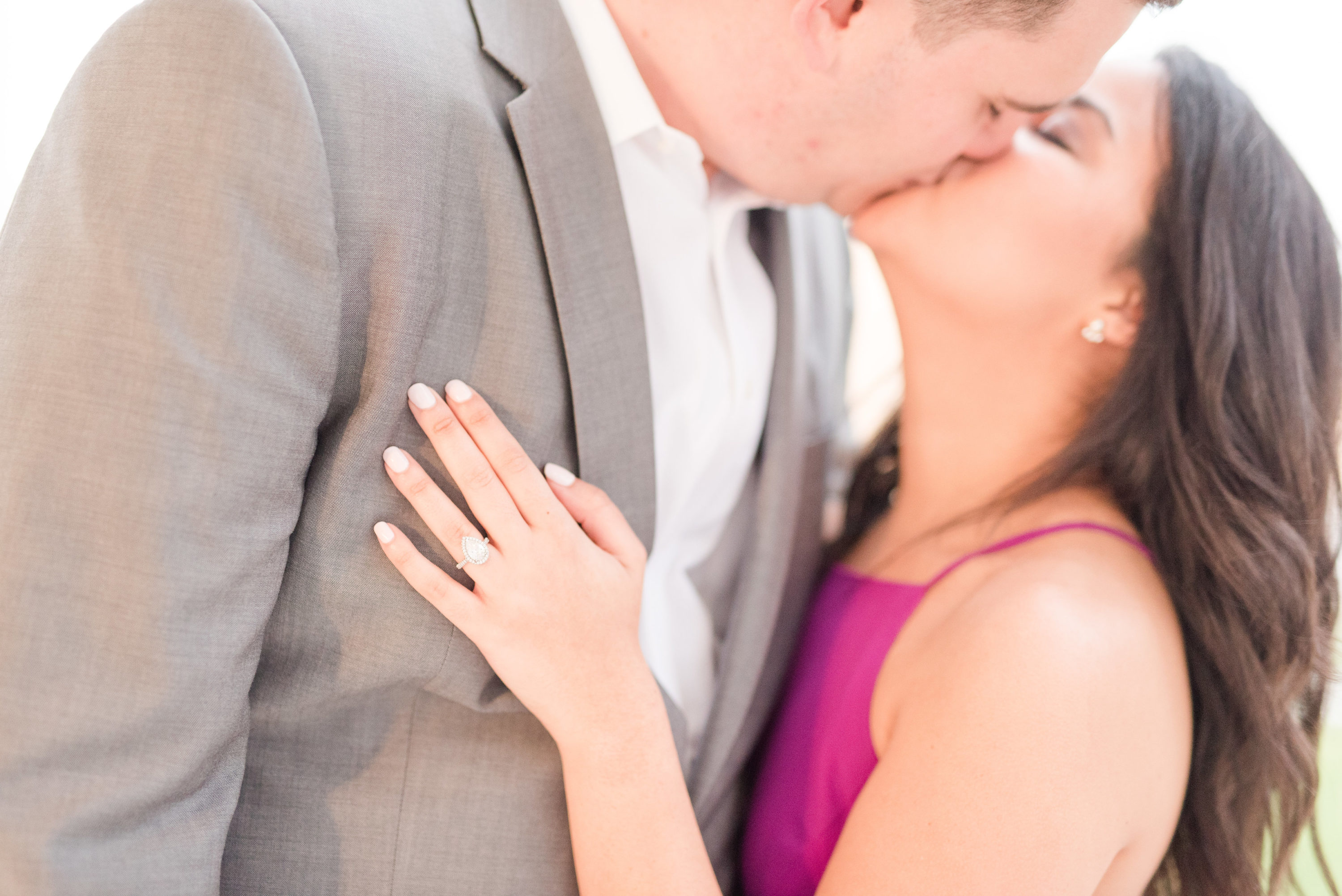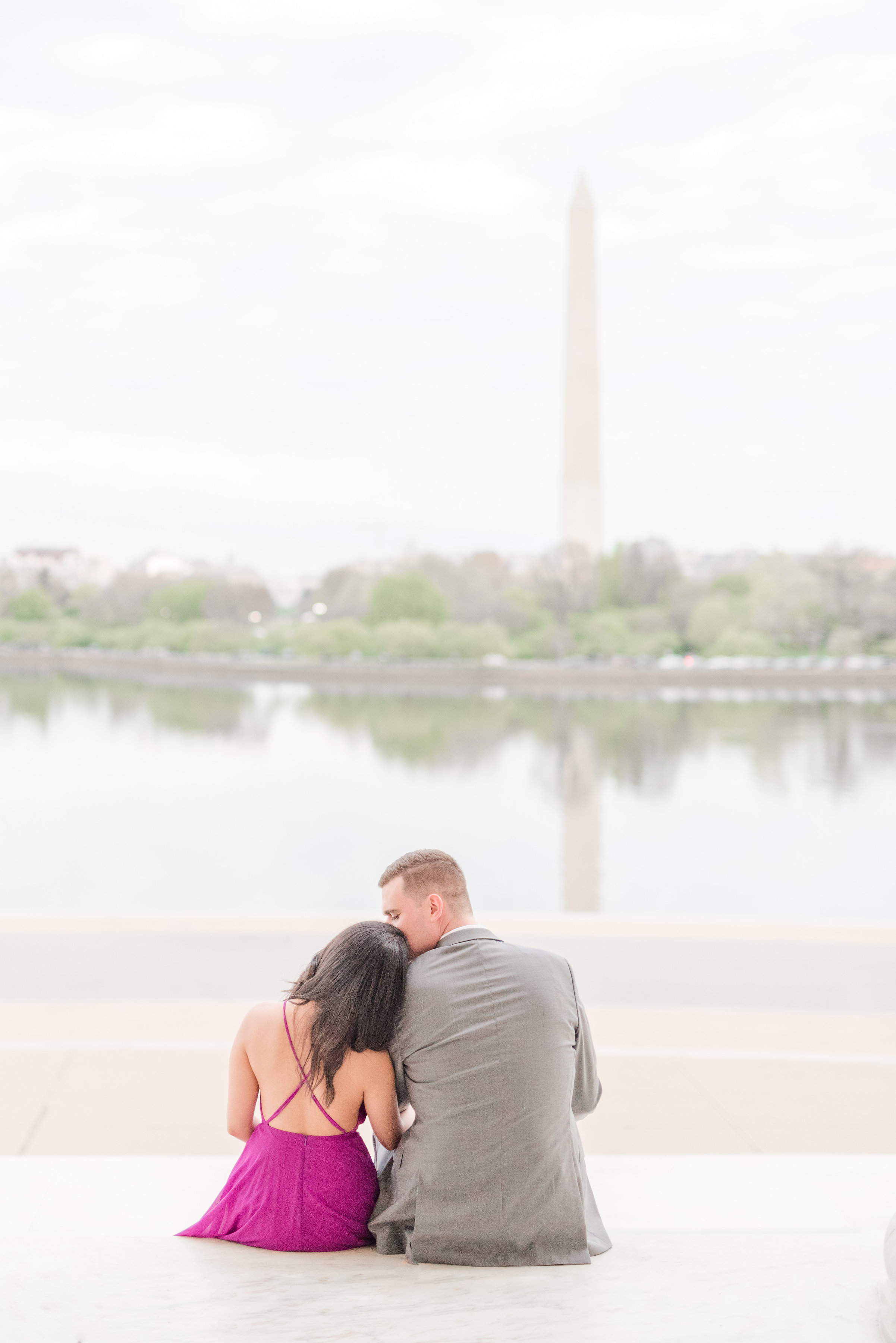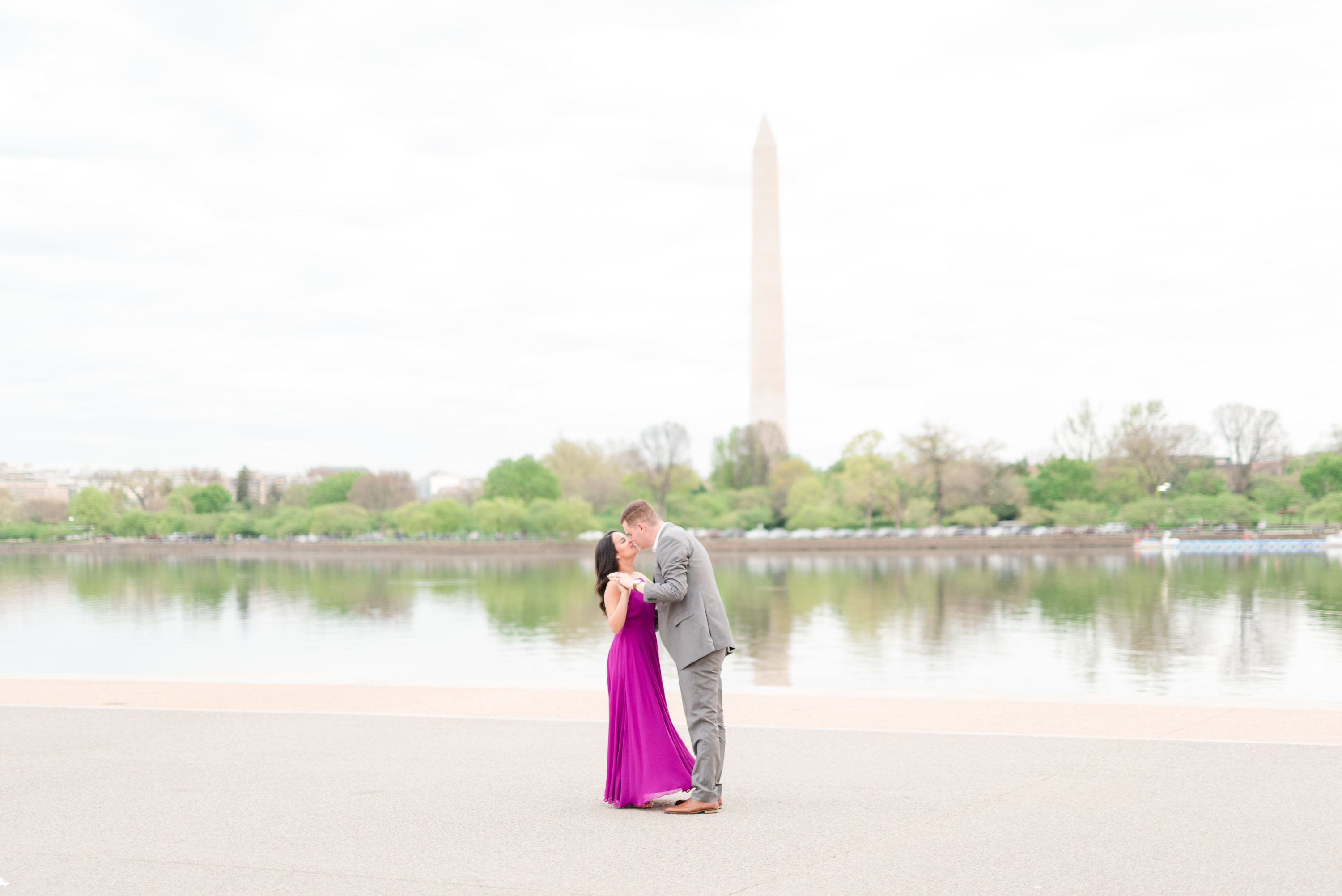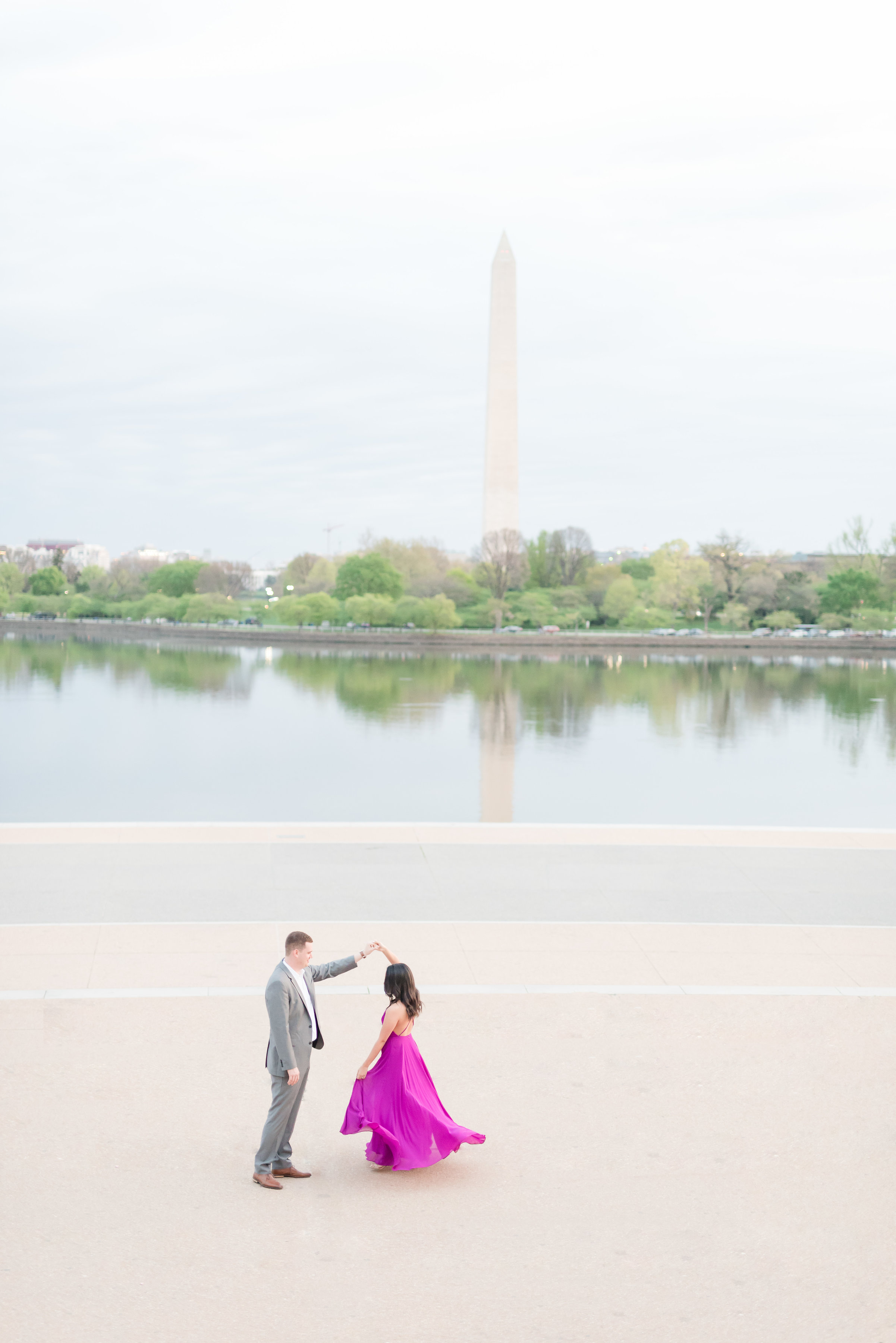 Photographer: Emily Alyssa Photography | Gown: Lulus