You can feel a bit better about indulging in a Chipotle burrito this Thursday, September 7th. Mention the Alzheimer's Association at the register at any DC Chipotle location from 10:45 AM to 10 PM, and half the proceeds from your meal will be donated to the Association's National Capital Area Chapter.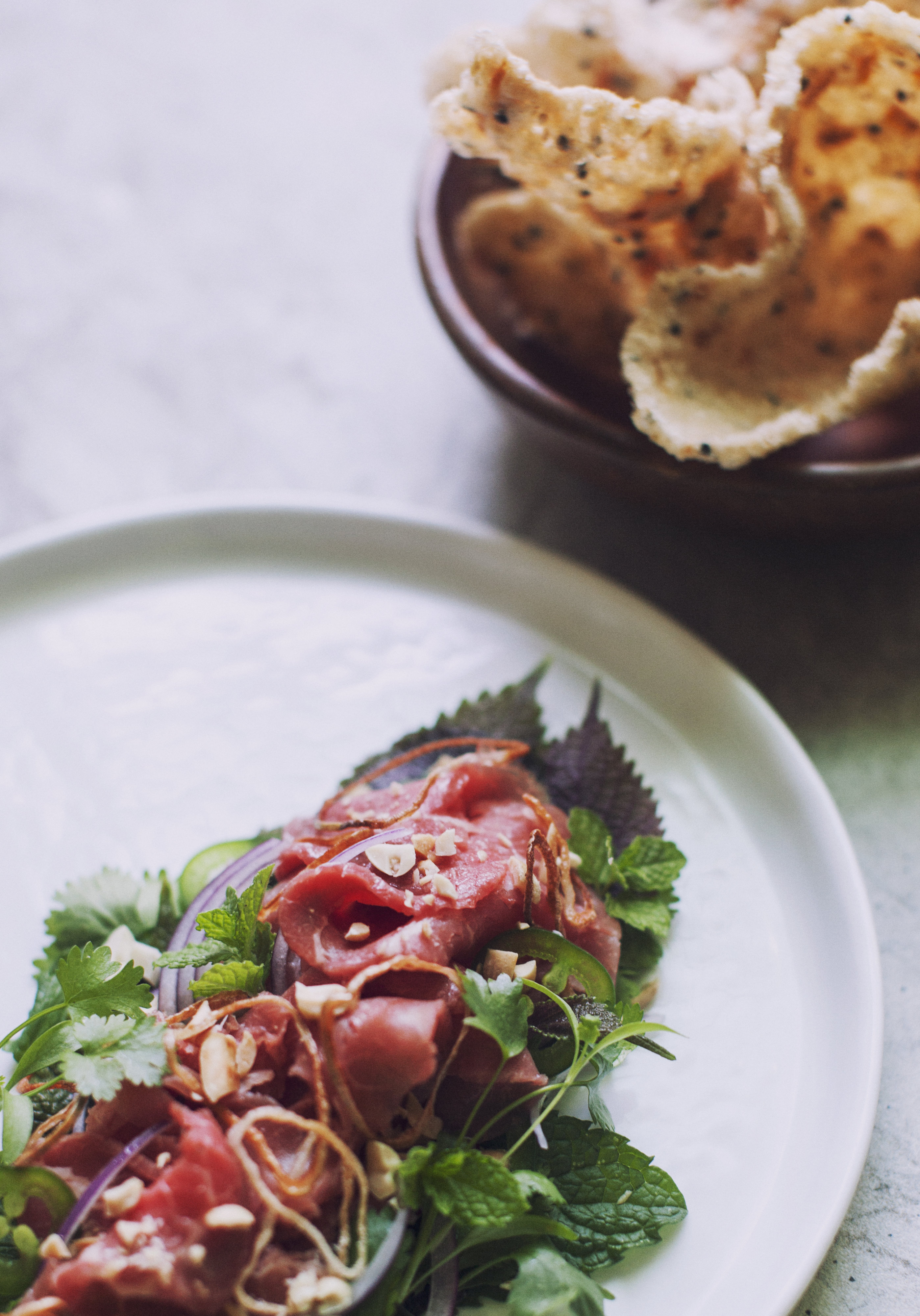 Ðôi Ðũa, the Vietnamese pop-up from Rose's Luxury alum Anna Vocaturo and Sarah Bui, is bringing a multi-course family-style meal to Shopkeepers this Saturday. The menu includes a rare beef salad with jalapeños and fried shallots, and pâté tartine served Bánh mì-style with pickles, apple compote, and chilies. There are seatings at 6 and 8:30 PM, but each have just ten spots, so it's best to get tickets online ahead of time ($65 per person). Beer and wine will be available for purchase at the event by the glass or bottle.
Summer might be ending soon, but that doesn't mean crab season is over just yet. This Saturday at 2 PM, the Fredericksburg chapter of Ducks Unlimited (a waterfowl conservation organization) is hosting its 47th annual crab and beer fest, featuring games, raffles, and auctions of limited-edition DU merchandise, gift cards to Fredericksburg restaurants, and hunting and fishing trips. Tickets start at $85 per person (or $150 per couple), and include unlimited food and drink at the event, plus a one-year DU membership.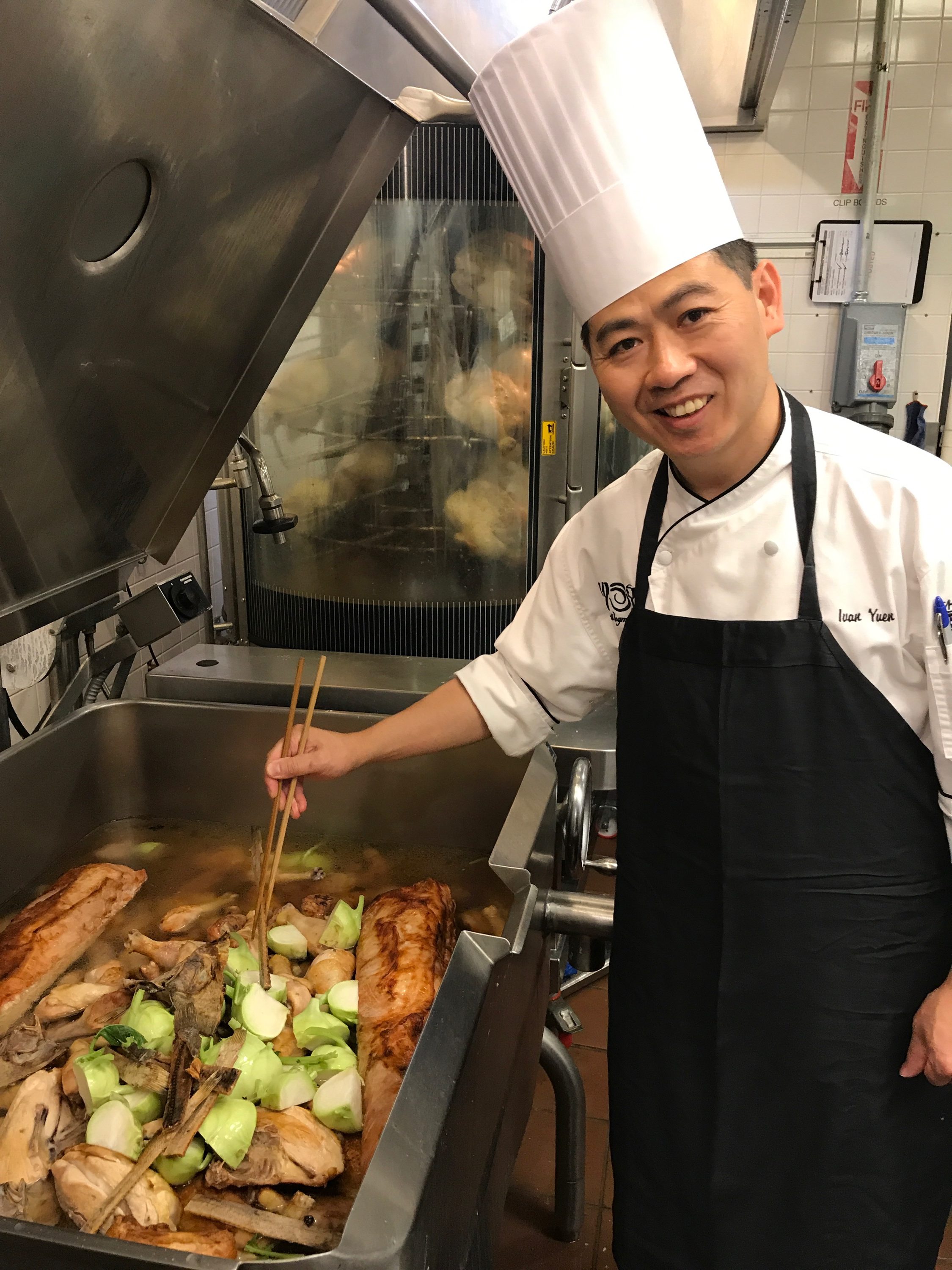 Sample Peking duck, hand-stretched noodles, fresh dumplings, and bubble tea at Wegmans first-ever Chinese Food Fest this Saturday from 11 AM to 5 PM at the Fairfax location. Guest chef Charlie Zhang from Henan Province, China will demonstrate Chinese noodle stretching from 11 AM to 2 PM and 3 to 5 PM, and dumpling classes will be offered at 1 and 4 PM for a $10 entry fee (tickets available at customer service).
This Saturday, the folks at Mussel Bar Bethesda are setting up a massive smoker in the restaurant's patio and roasting a whole hog for an all-you-can-eat block party from 12 to 6 PM. The $45 ticket gets you a seat inside, plus all-you-can-eat pork, house-baked beans, slaw, and collards. Not that hungry? Go for a pulled-pork-and-slaw sandwich on brioche ($10) or a half smoke on a New England roll ($8), and grab a seat outside where you'll find live music from Eli Lev. Also available: oysters from Kent Island, beer from Jailbreak Brewery, and wine from Jackson Estate and Murphy Goode.
Wine lovers, take note: this Saturday is the first-ever DC Wine Fest featuring tastes of 50+ wines from 13 local and national wineries. Enjoy lobster rolls from Red Hook Lobster Pound and baked goods from Sweeter Hue while listening to live music from Katie Hargrove in session one (12 PM), Casperalex in session two (3:30 PM), and District Music in session three (7 PM).  General admission tickets cost $35; VIP is an additional $25 and allows entry an hour before your selected session.
One year ago, Smoked & Stacked brought chef Marjorie Meek-Bradley's house-cured pastrami and breakfast sandwiches to Shaw. This Saturday, the team is celebrating its first anniversary with cupcakes from neighboring Buttercream Bakery and special giveaways from 12 to 3 PM like free breakfast for a month and a catered football Sunday meal for ten. This weekend also marks the release of the restaurant's new catering menu, available every Sunday during football season, featuring smoked wings with homemade ranch dressing and platters of mini sliders.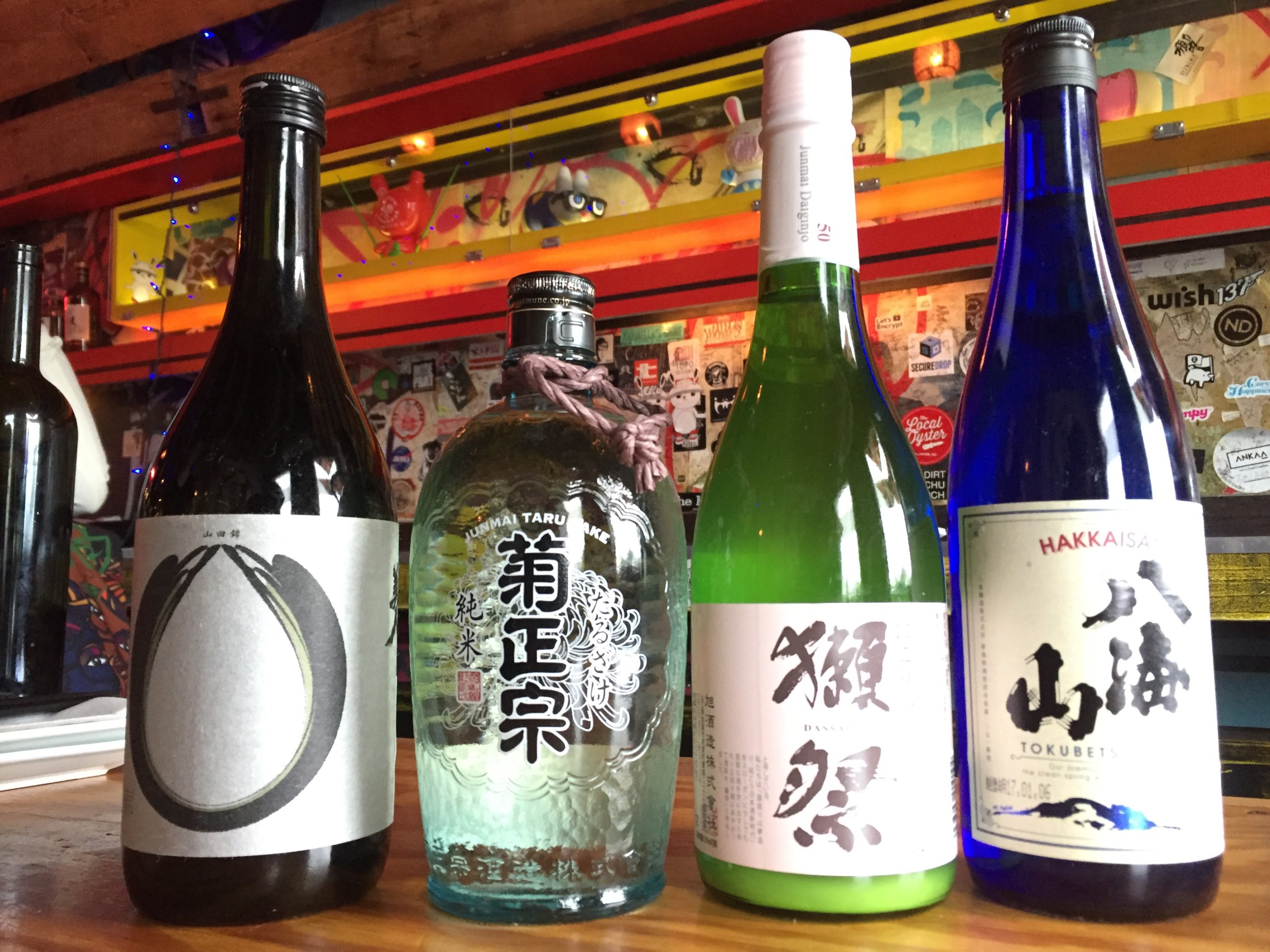 Take a trip to Japan with Toki Underground's kokedama (hanging garden) workshop and sake tasting this Sunday, September 10th from 2 to 4 PM. Lily Cox from the Lemon Collective will demonstrate how to make the pretty green gardens, and discuss their Japanese heritage. The $75 ticket includes everything you need to make your own garden, plus sake samples and a selection of Japanese snacks.
And heading into the week…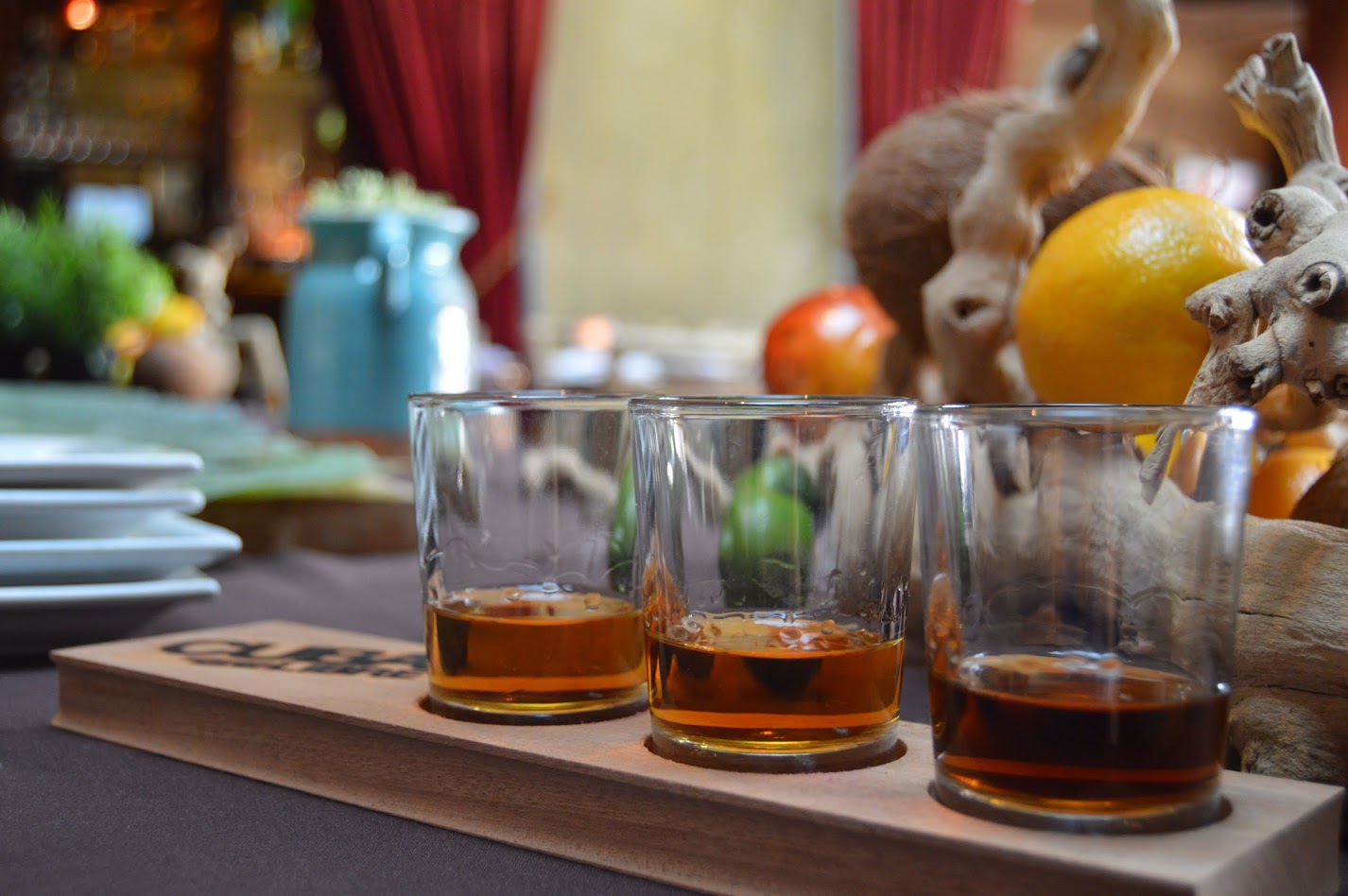 Eight mixologists, six types of rum, and one special cause: this Tuesday, September 12th, Cuba Libre Restaurant & Rum Bar and the Cocktail Nation will host a fundraising cocktail competition to benefit CORE (Children of Restaurant Employees). Participating mixologists are tasked with creating their best rum cocktail using one brand of white, añejo, spiced, flavored, dark, or 100%-sugar-cane rum. An expert panel of judges including barman Todd Thrasher and wine and spirits writer Kelly Magyarics will choose the one that reigns supreme. Tickets to the event, which goes from 6:30 to 9:30 PM, cost $40.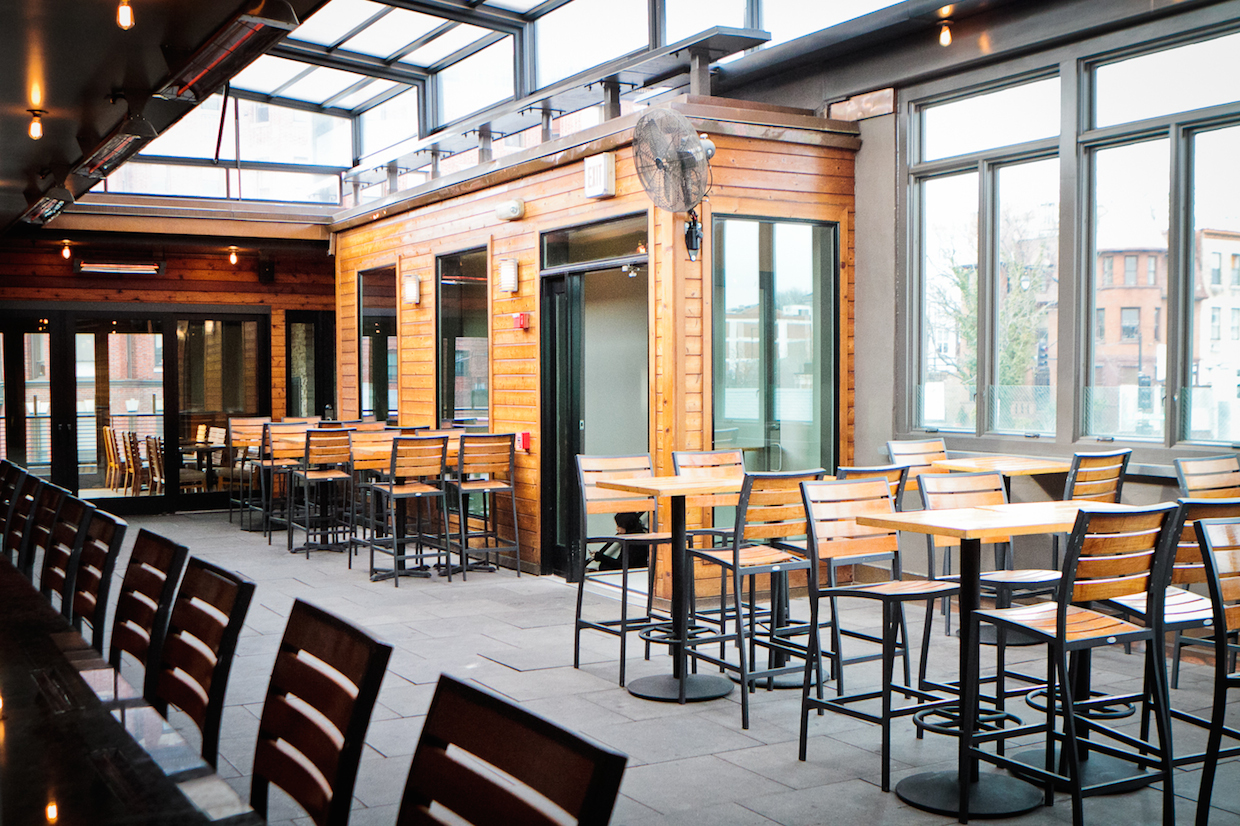 Beer Program of the Year RAMMY award winner Jack Rose Dining Saloon is pairing rare beers with bourbon this Wednesday, September 13th at a Twin Peaks-themed "FIREstone WALKer With Me" party. The event, which goes from 5 to 10 PM on the rooftop terrace, features ten Firestone Walker beers, including the barrel-aged Stickee Monkee and Helldorado, paired with doppleganger bourbons. Show up dressed like your favorite Twin Peaks character for a chance to win prizes.
Wine and dine this Wednesday, September 13th at the Revana Family Vineyard wine dinner hosted at RPM Italian. Revana 100-point cult classic wines from Willamette Valley, Uco Valley, and Napa Valley are paired with Mediterranean octopus pasta, dry-aged steak, and more in this six-course meal. The dinner, which starts at 7 PM, costs $150 per person, and seats should be reserved ahead of time by emailing rpmitaliandcparties@leye.com or calling 202-204-4490.