Egla Taye and Olana Olana threw summertime tropes to the wind, marrying in an intimate cranberry-and-gold themed wedding that paid homage to their Ethiopian heritage. Bonus: the couple donned Ethiopian orthodox wedding crowns at the end of their ceremony. Read on for their story and photos of the elegant event by Nat Wongsaroj.
Like B&G on Facebook | Follow B&G on Instagram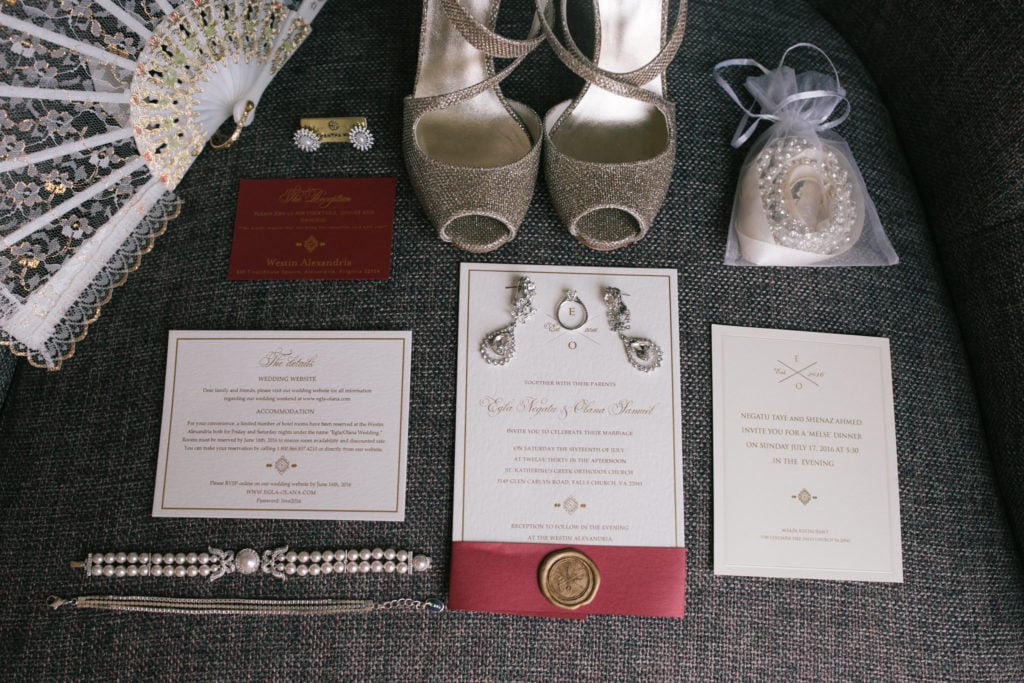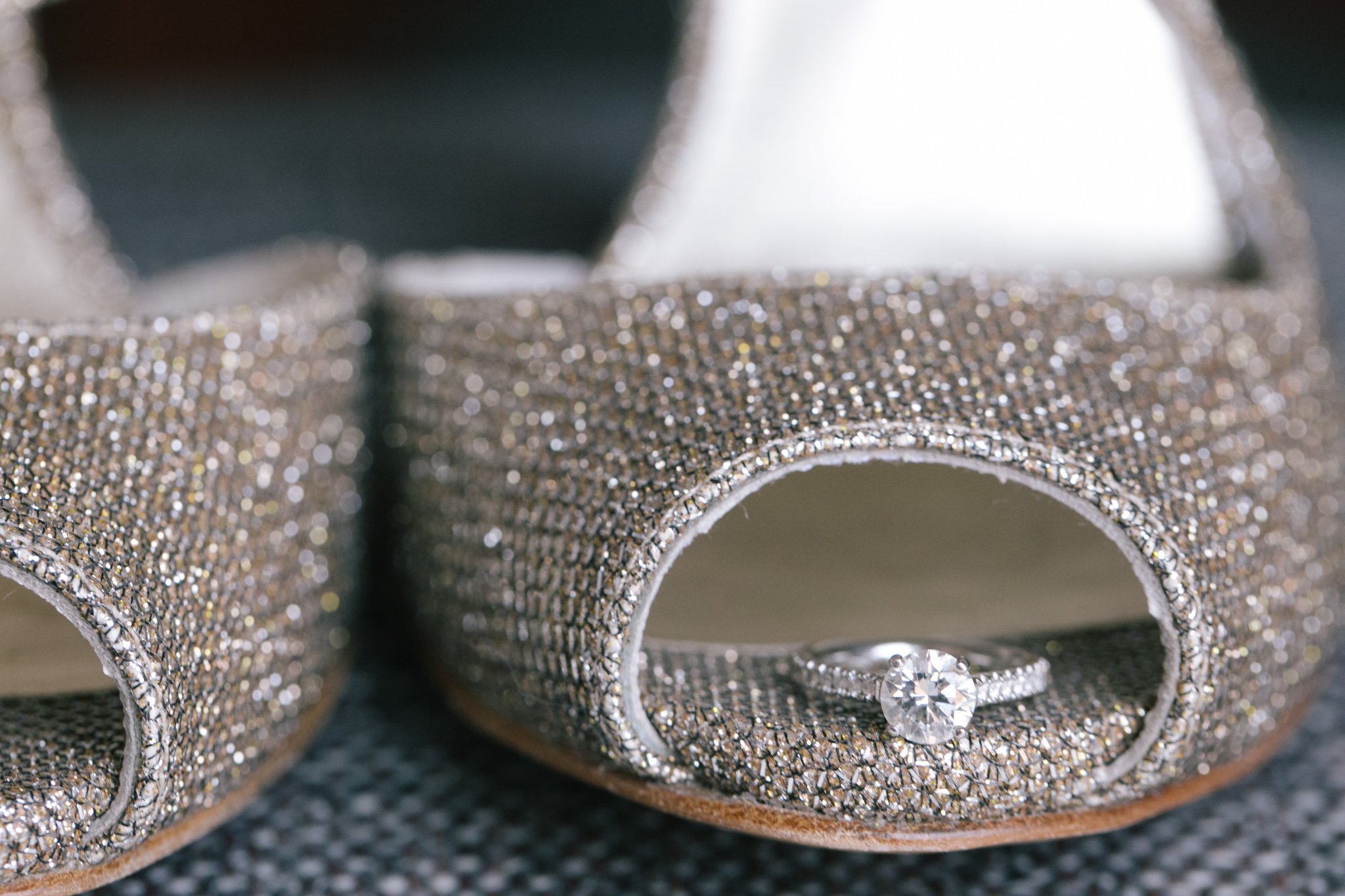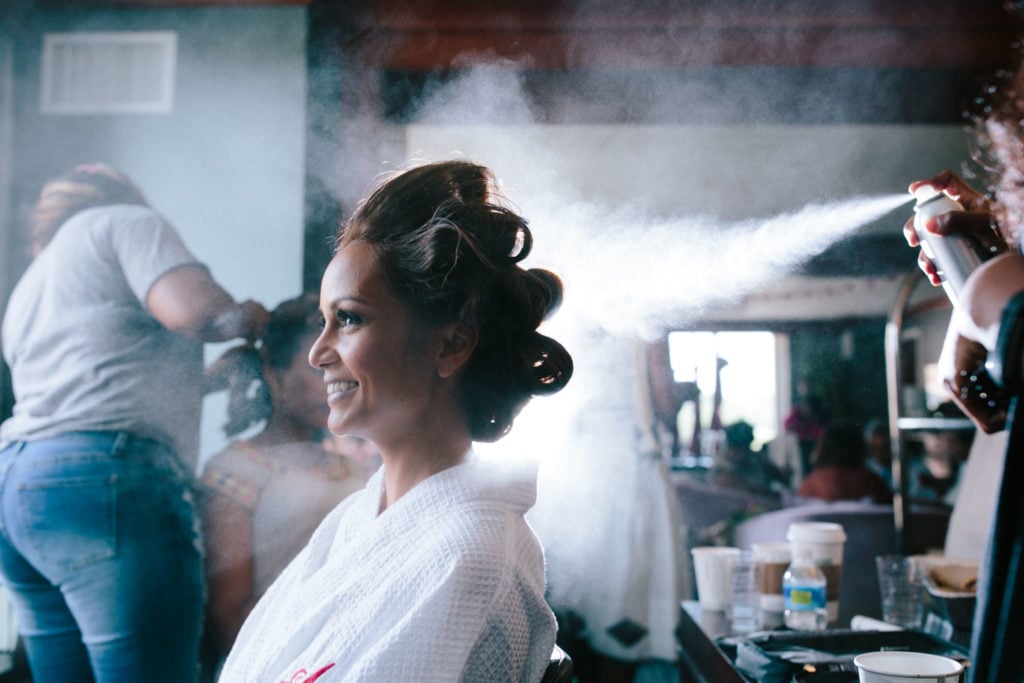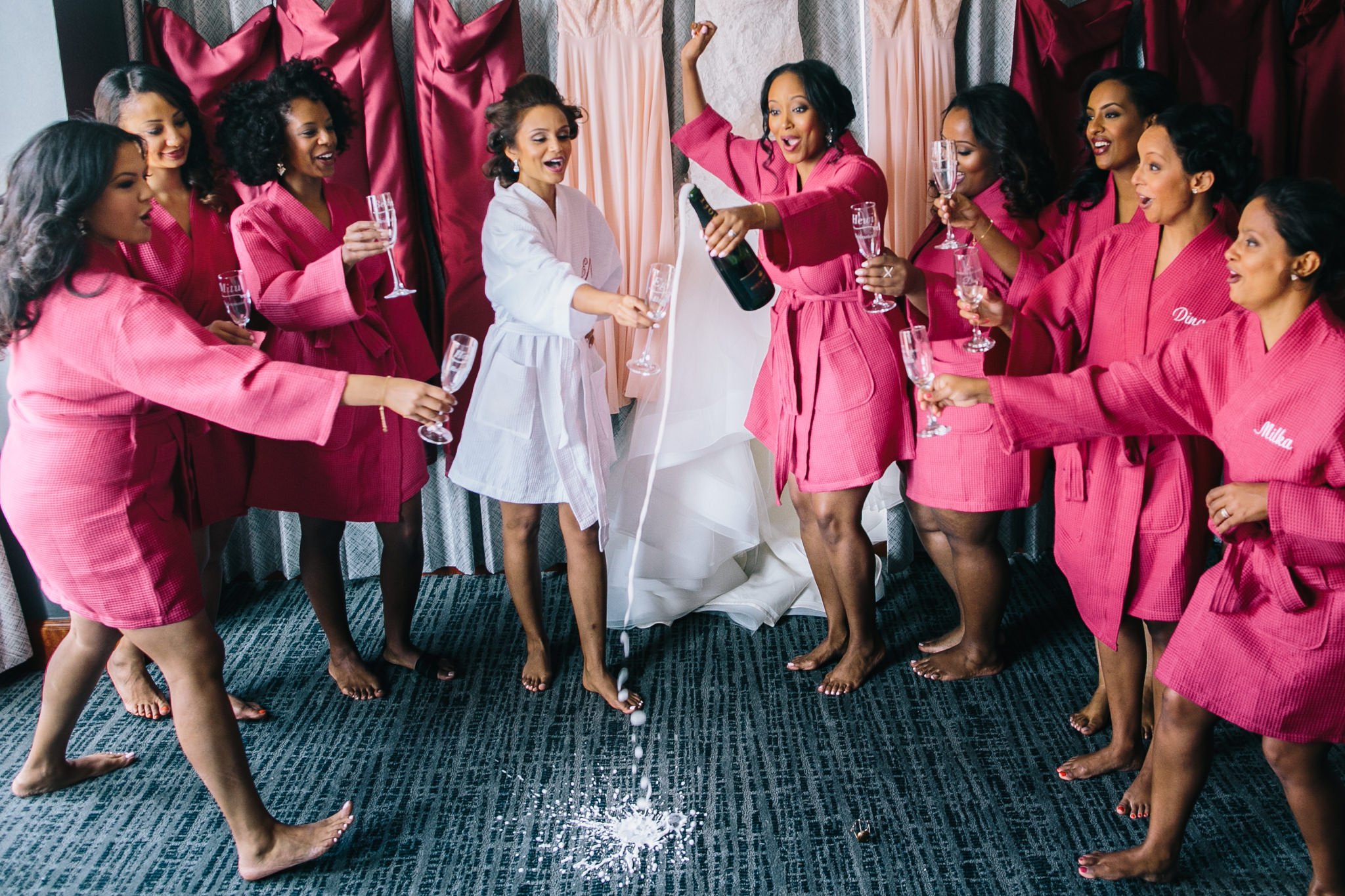 Egla and Olana's story begins with a borrowed camera.
A mutual friend asked to use Olana's camera at a birthday party where Egla was a guest. Naturally, pictures were snapped, and eventually the camera was returned to Olana. While going through his camera, a photo of Egla caught his eye. He asked their mutual friend for an introduction, and the rest is history.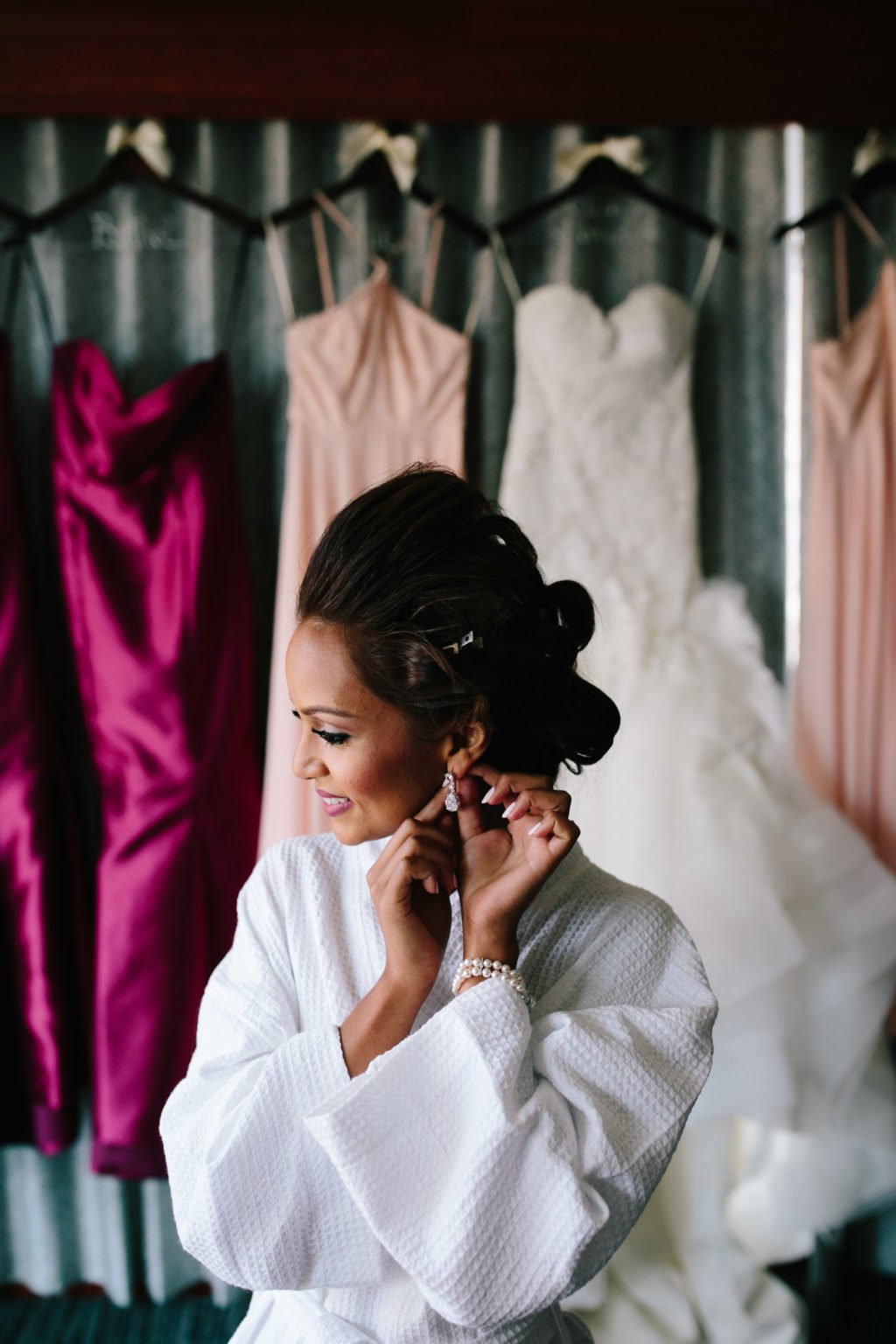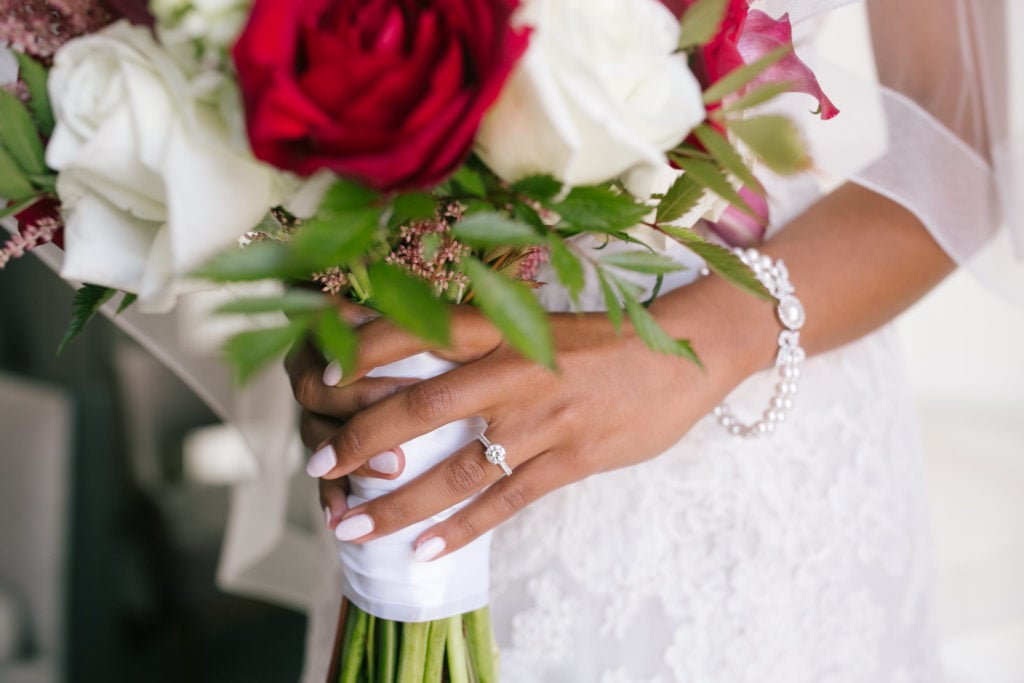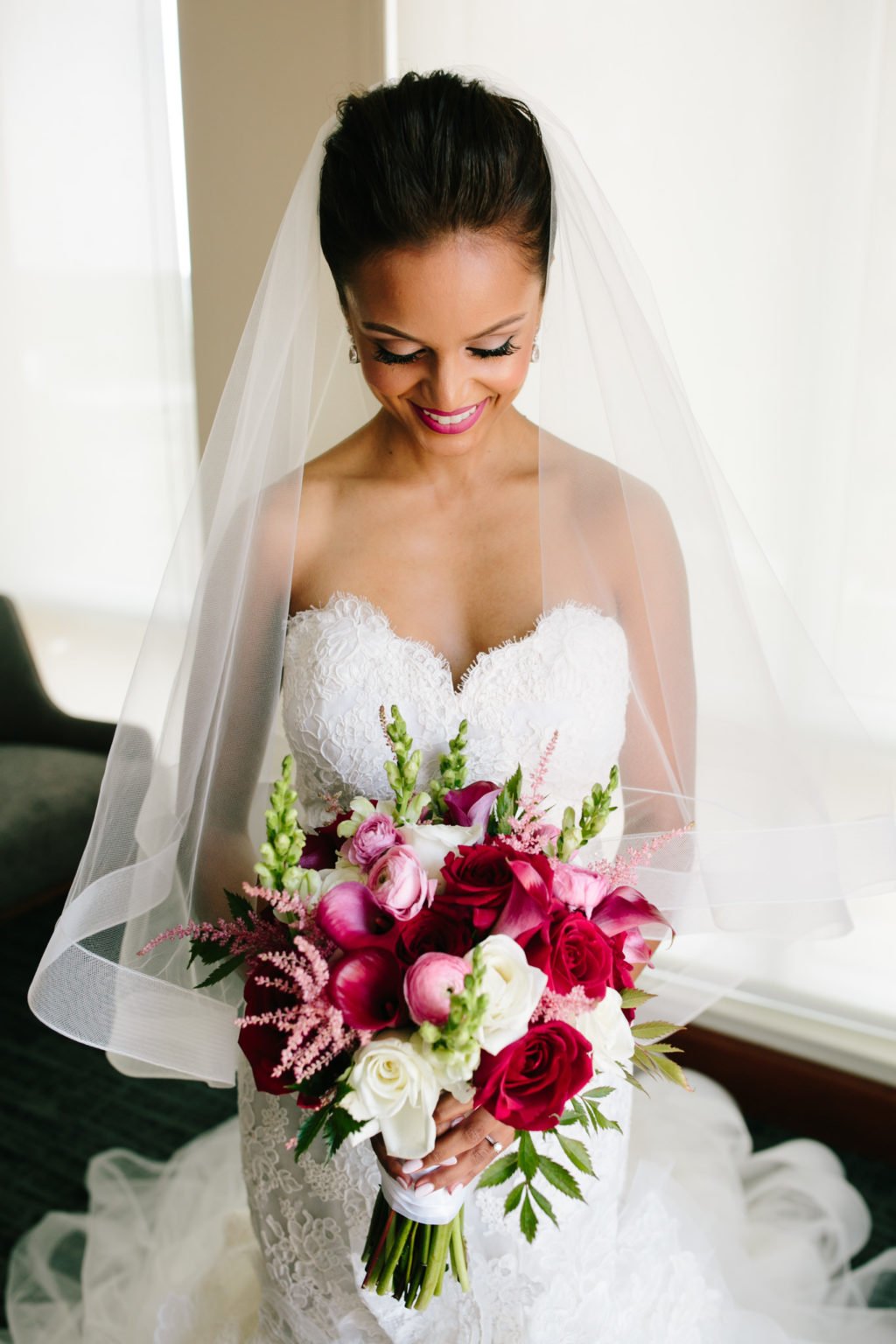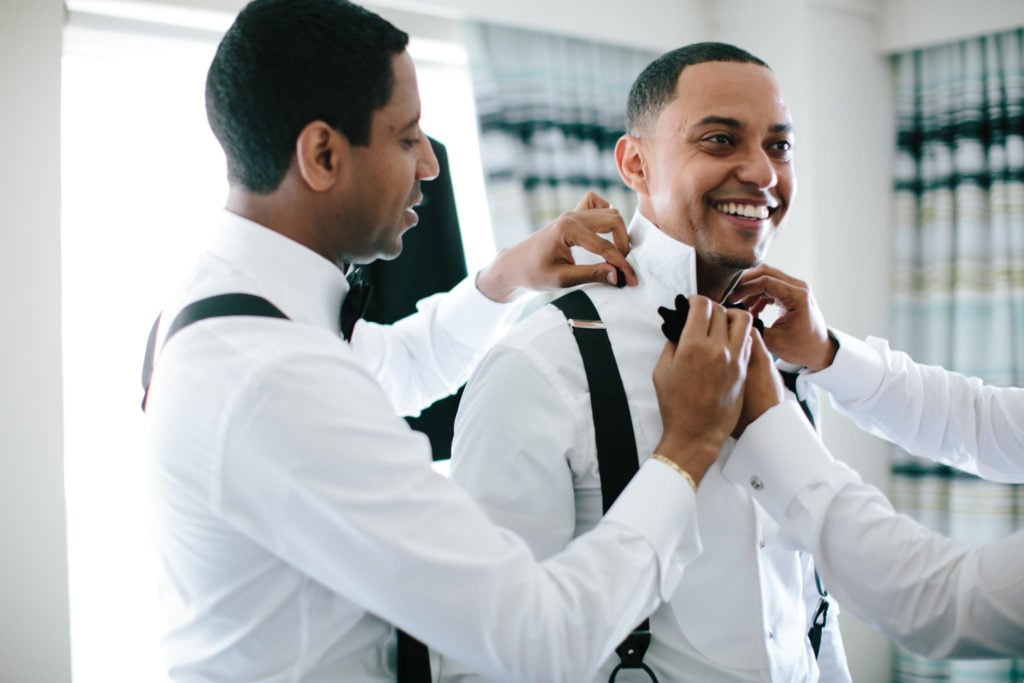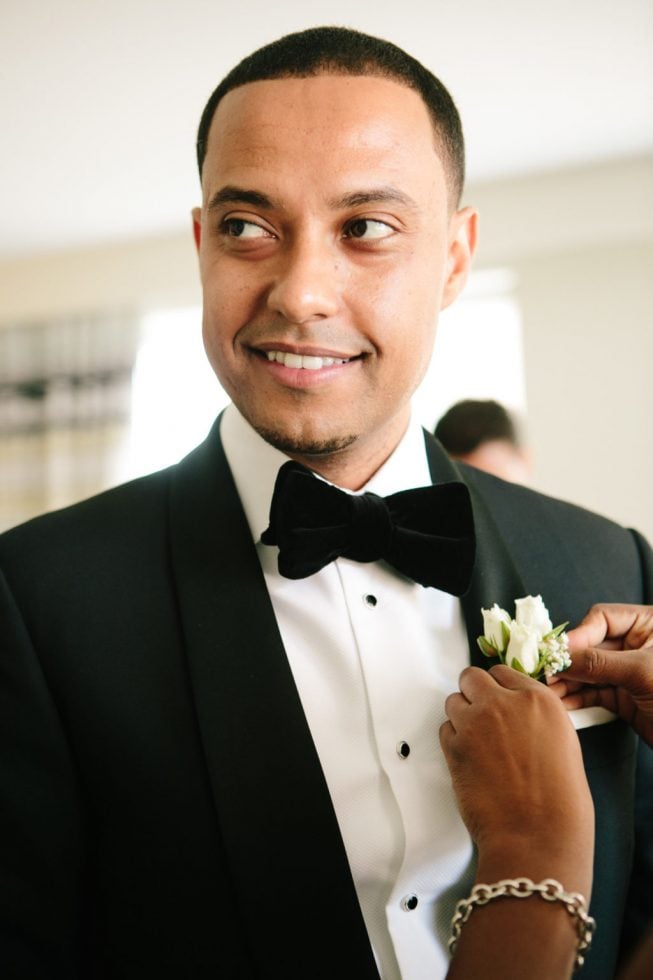 After five years of dating, it seemed like the perfect time for a proposal when the couple took a trip to the Bahamas, but Olana wanted it to be a total surprise. So, rather than propose abroad, he proposed at home, on a weeknight, after an inconspicuous dinner.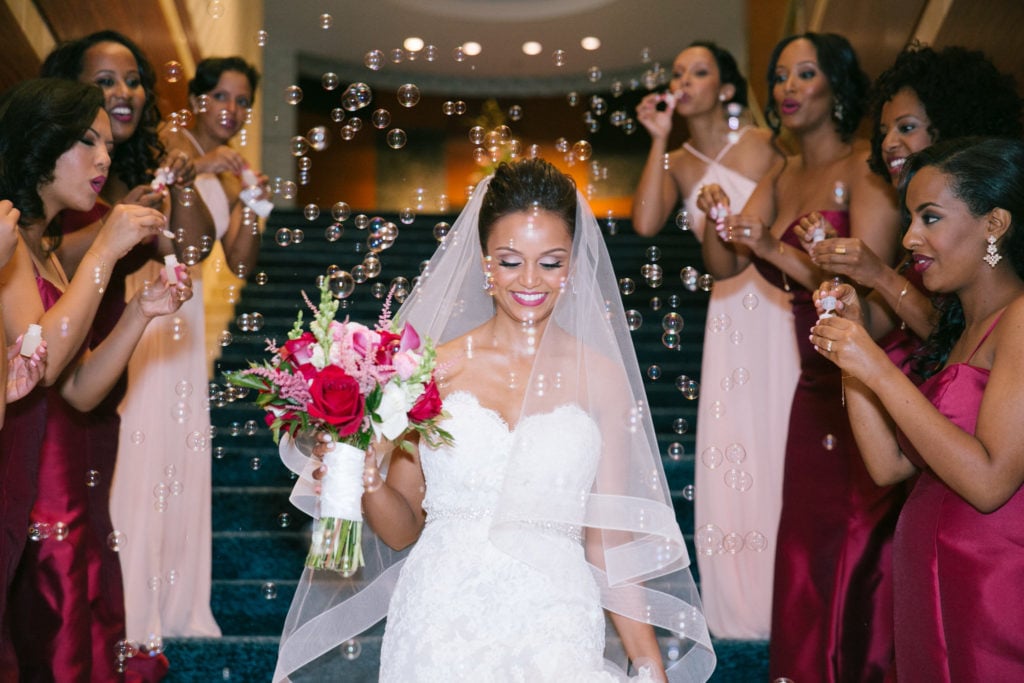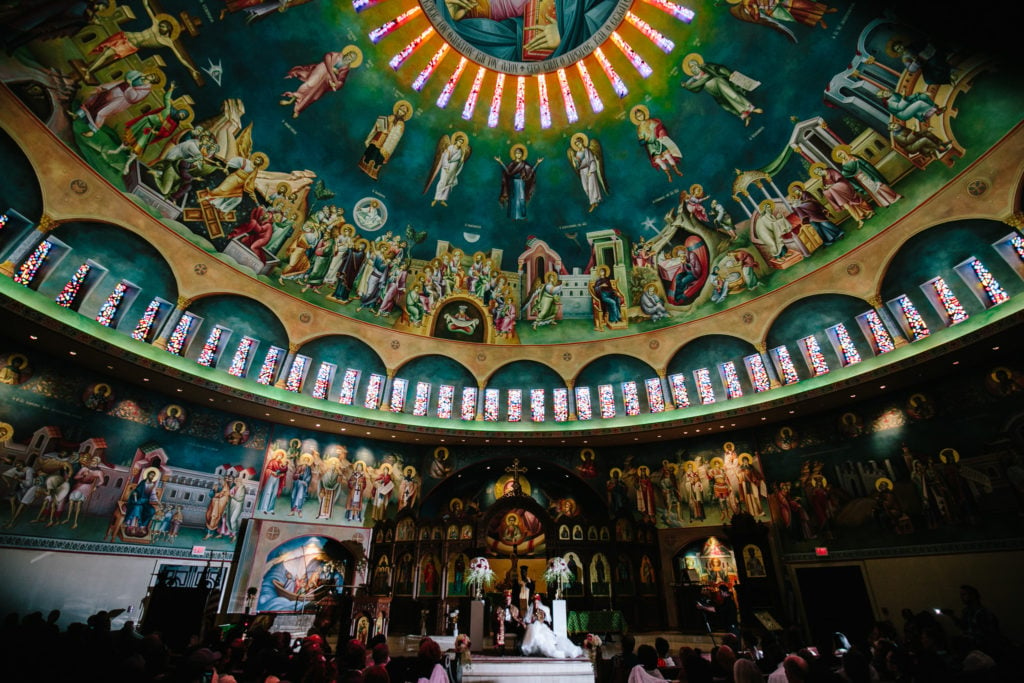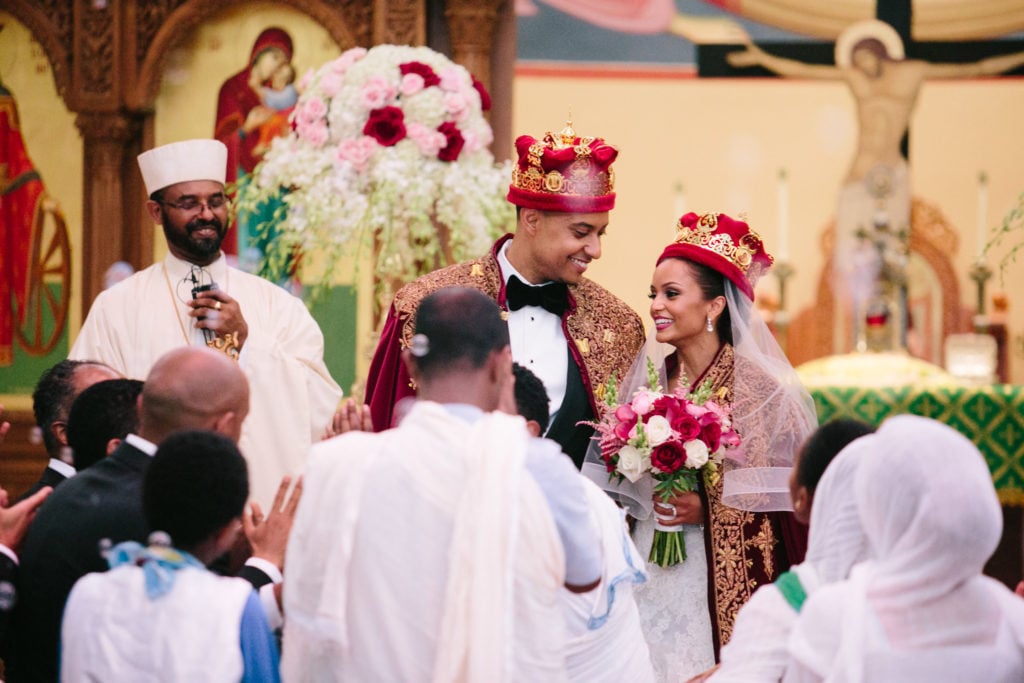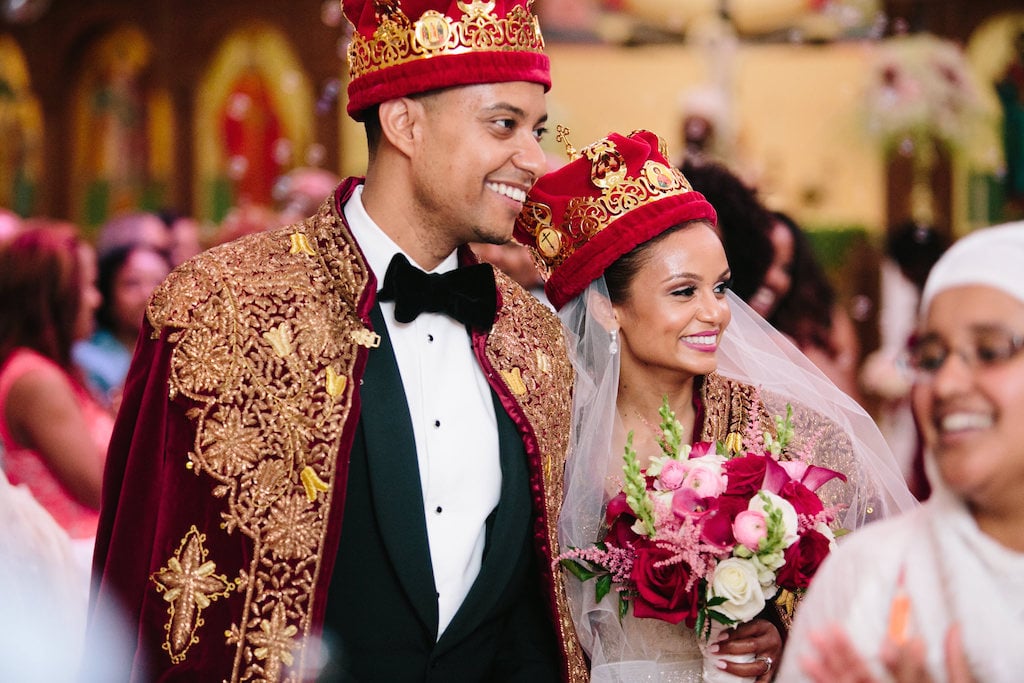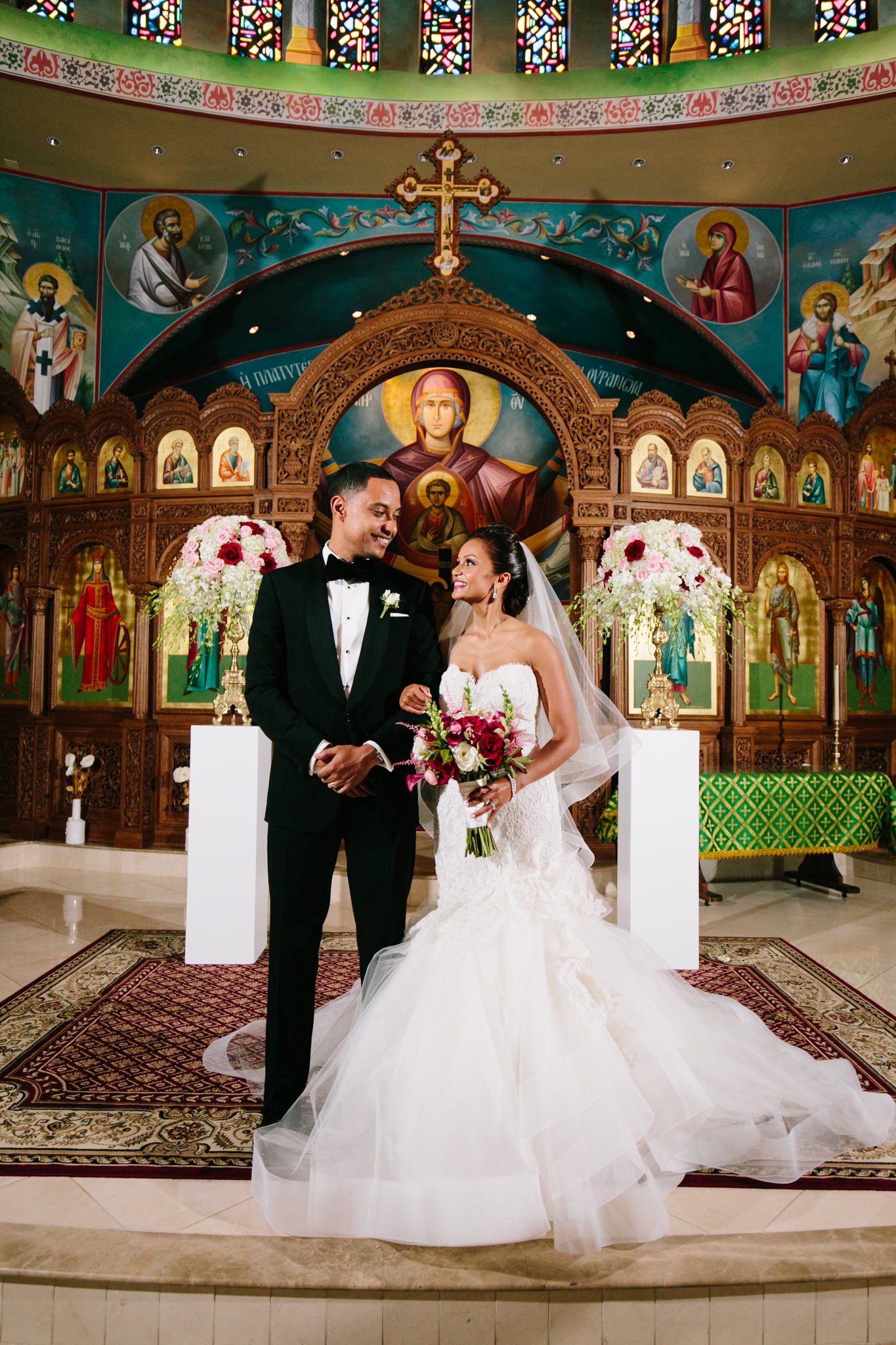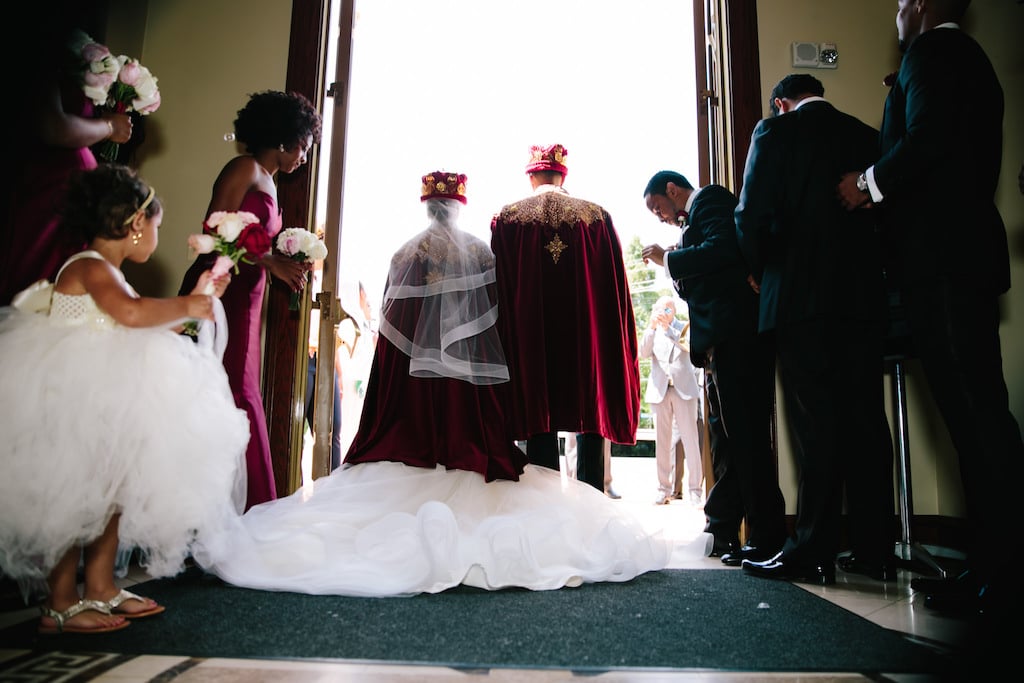 "She was in the kitchen doing dishes when our dog and I walked into the room, got down on one knee and asked her if she will marry me," Olana says. "The initial plan was to put the ring on the dog's collar, but our dog was keen on trying to eat the ring!"
Dog mishap avoided, Egla said yes, and the plans for a chic cranberry-colored fete commenced.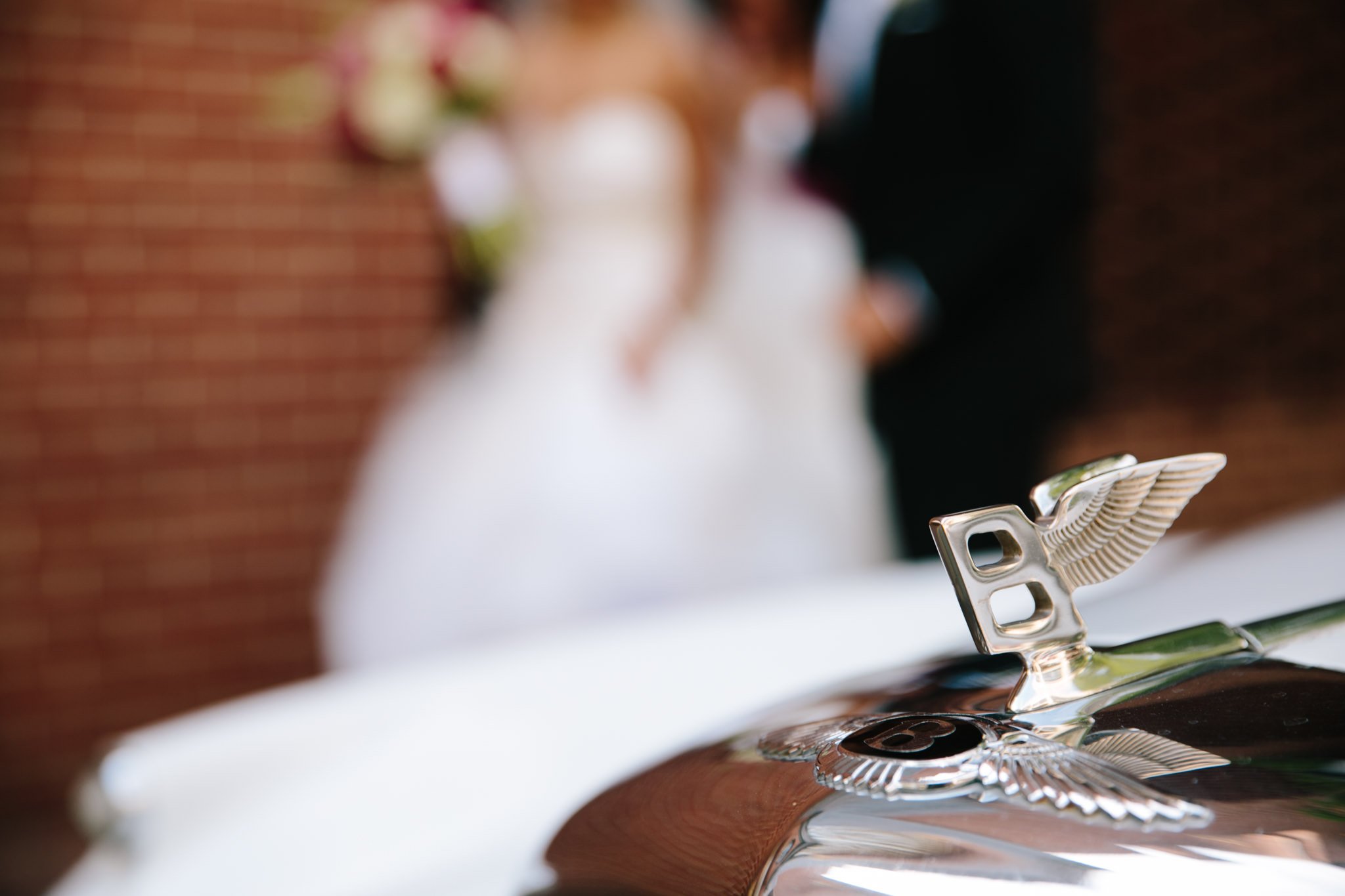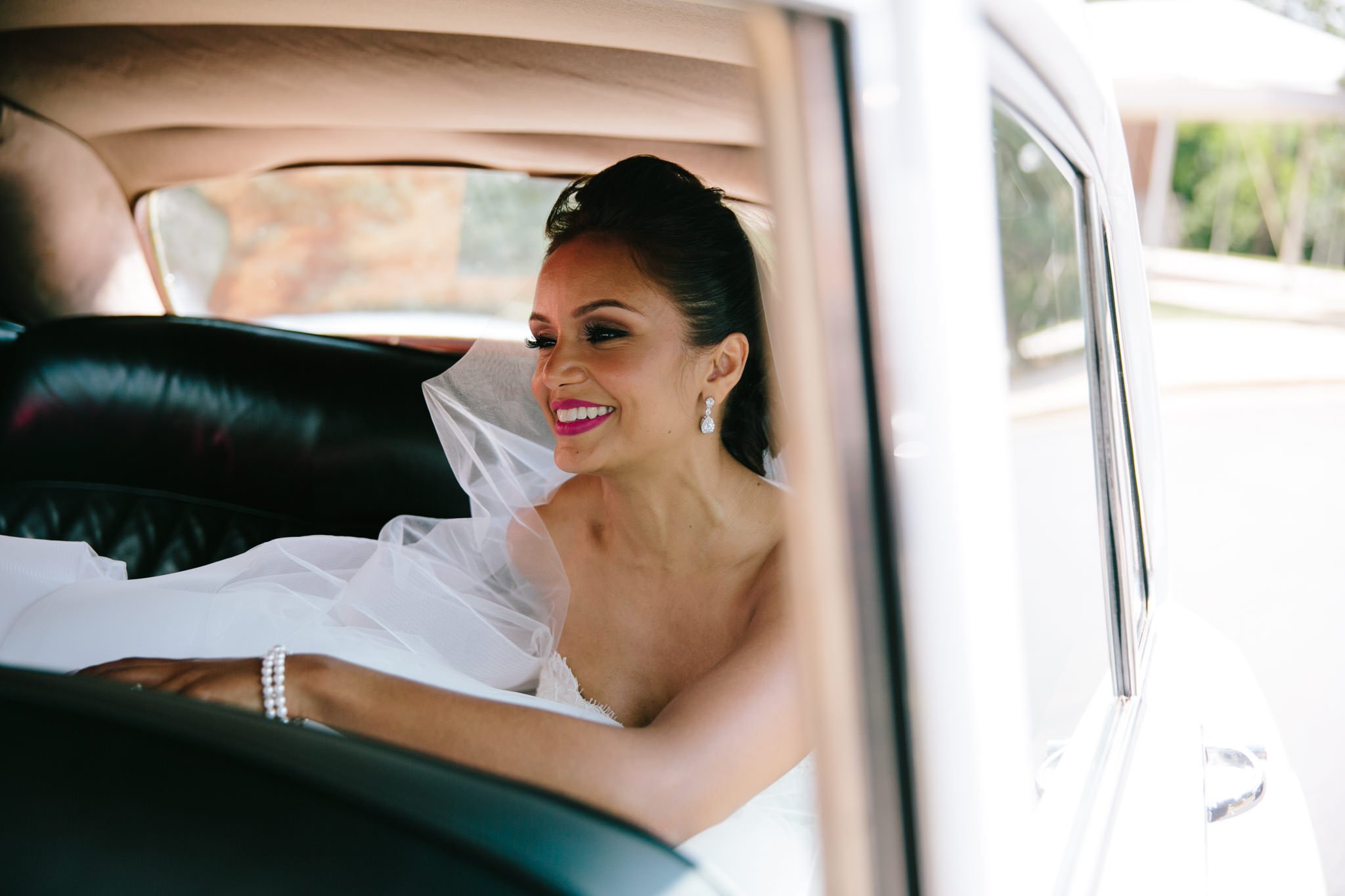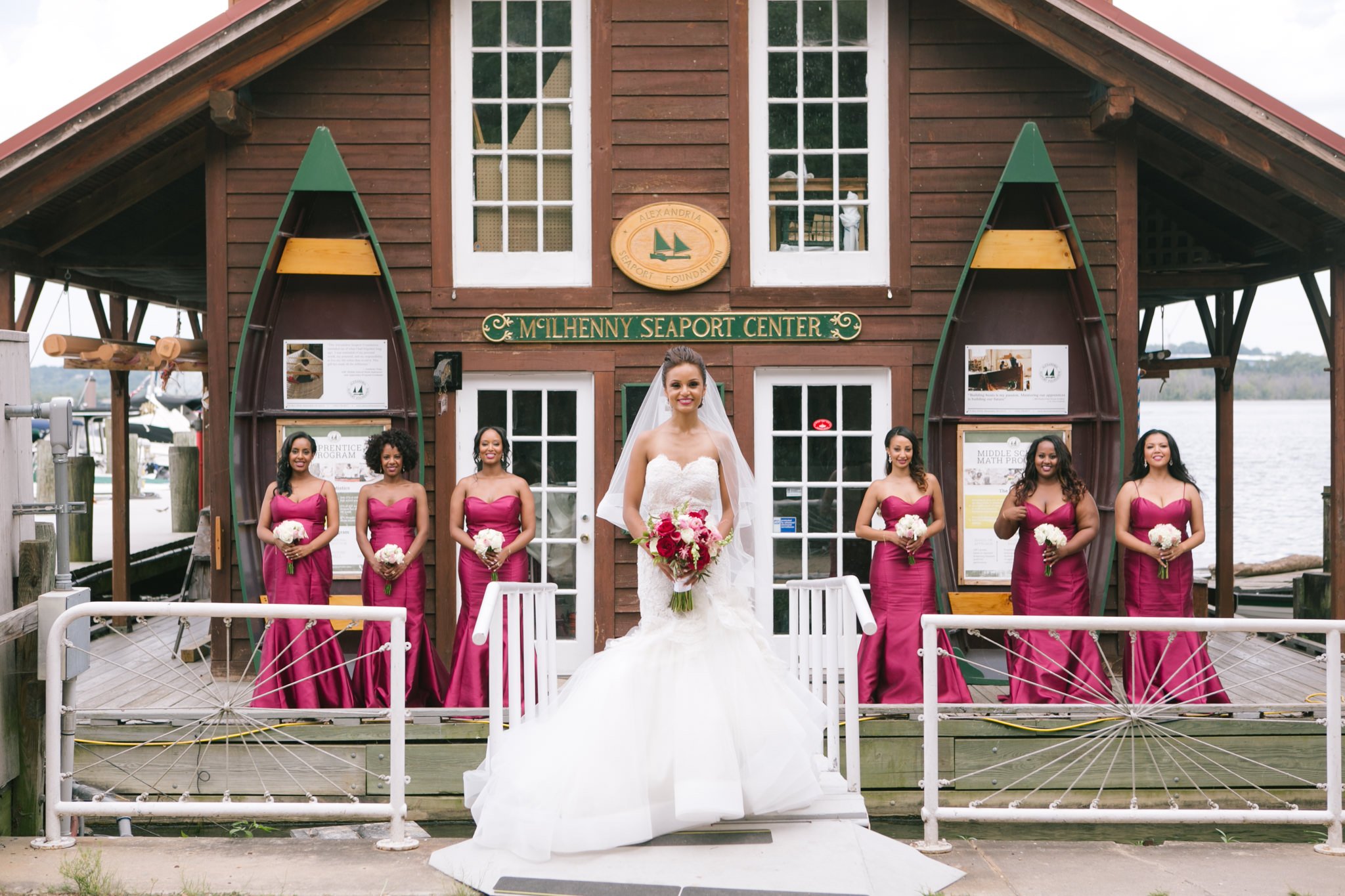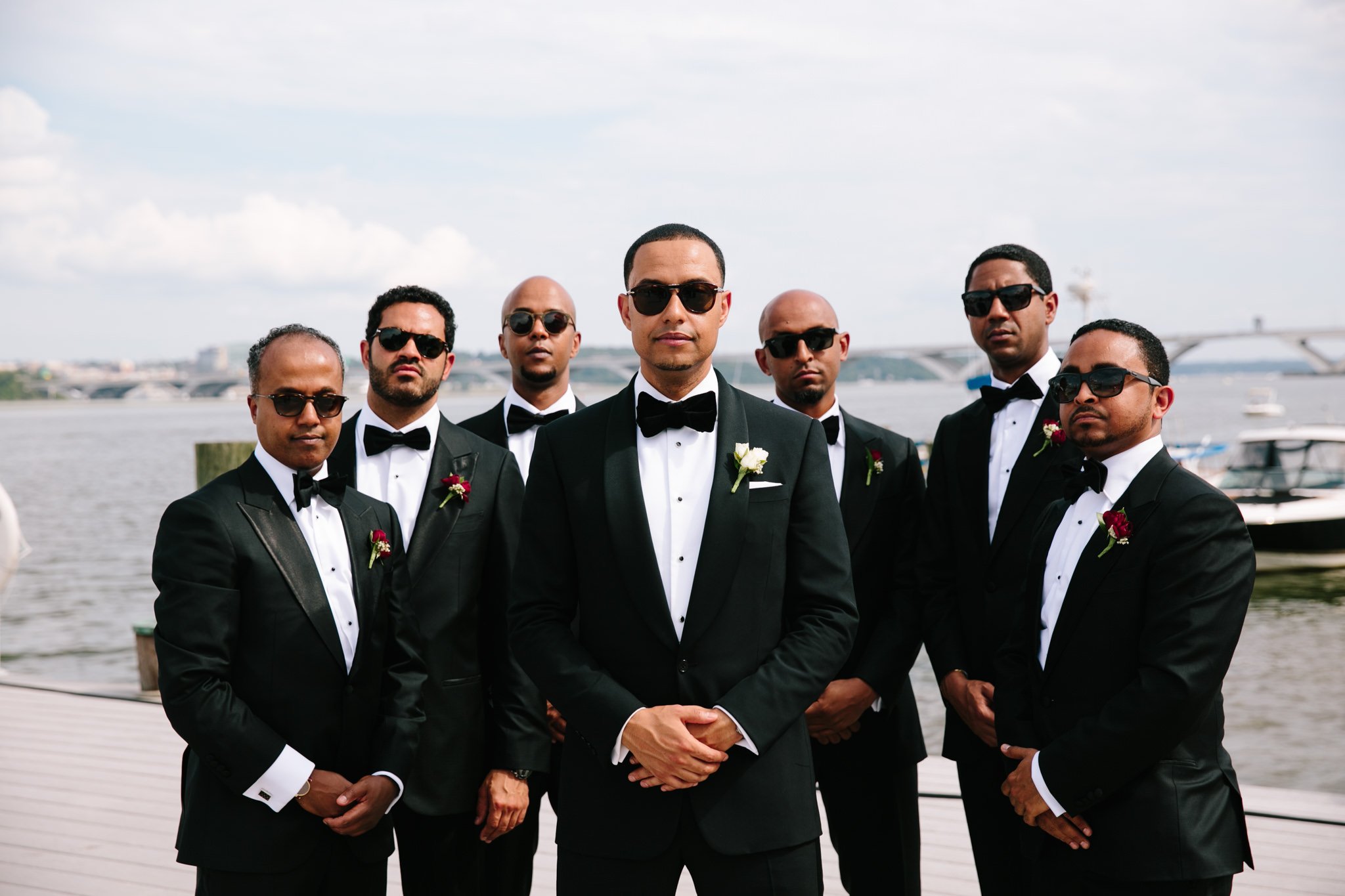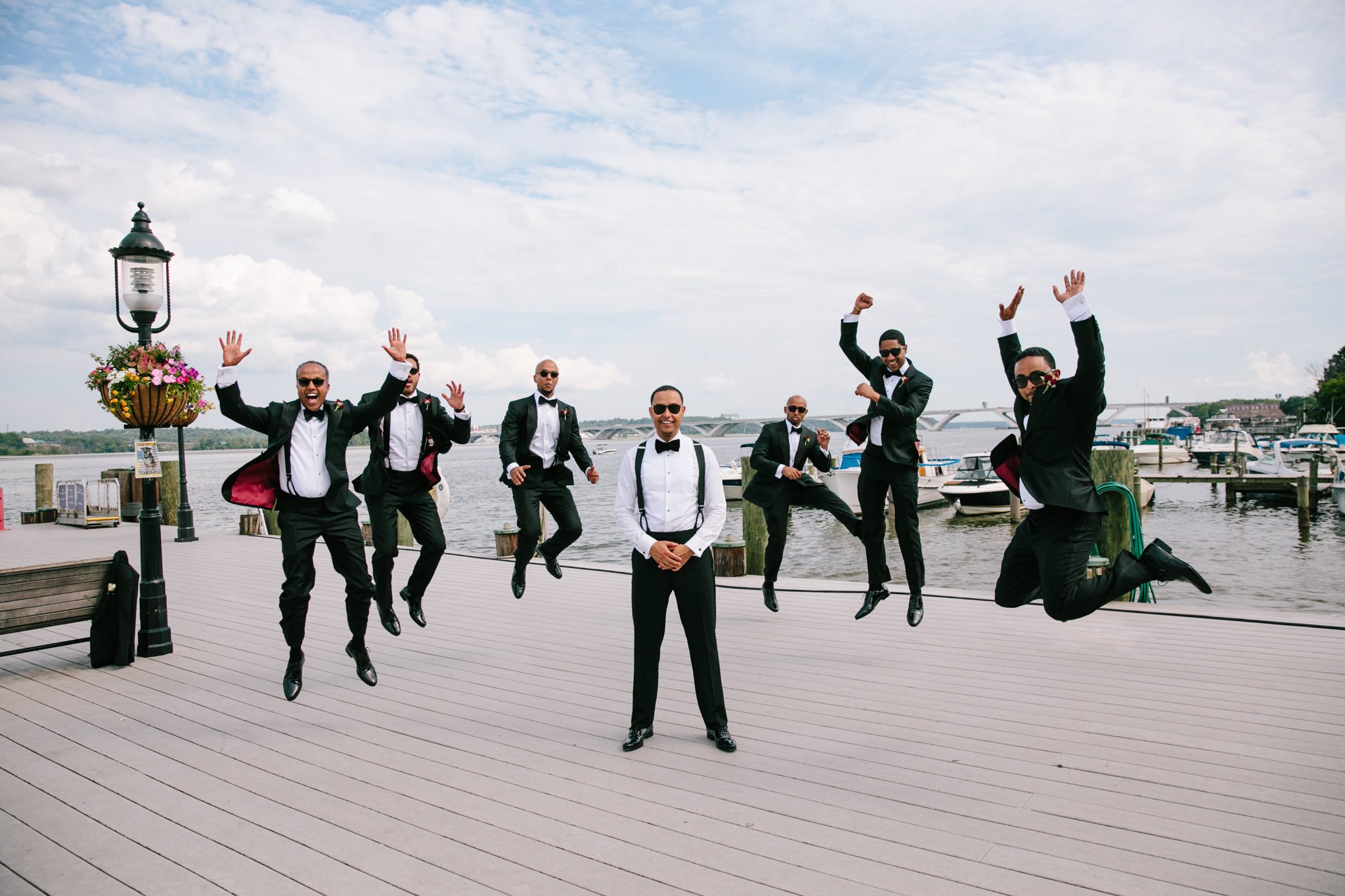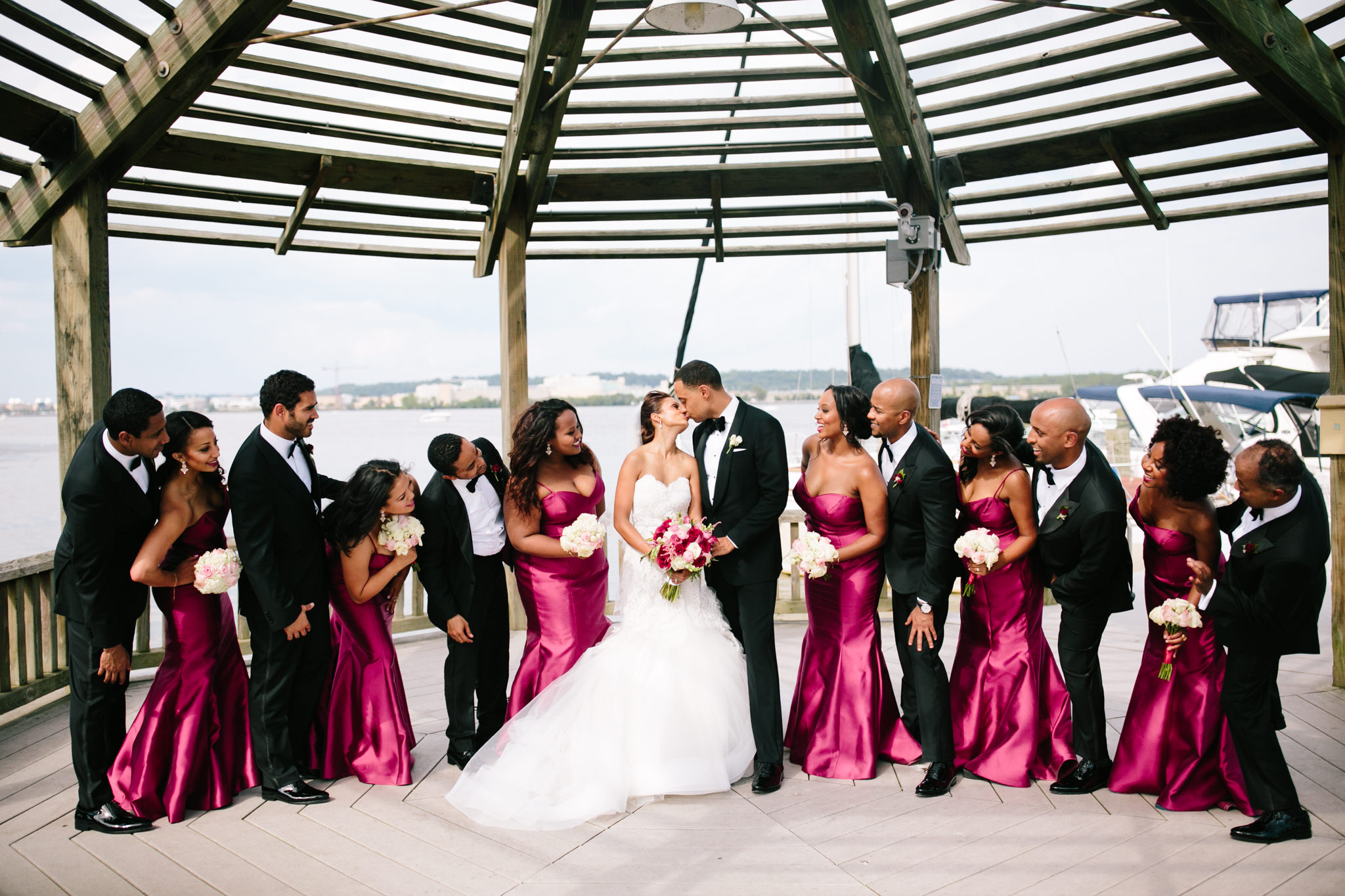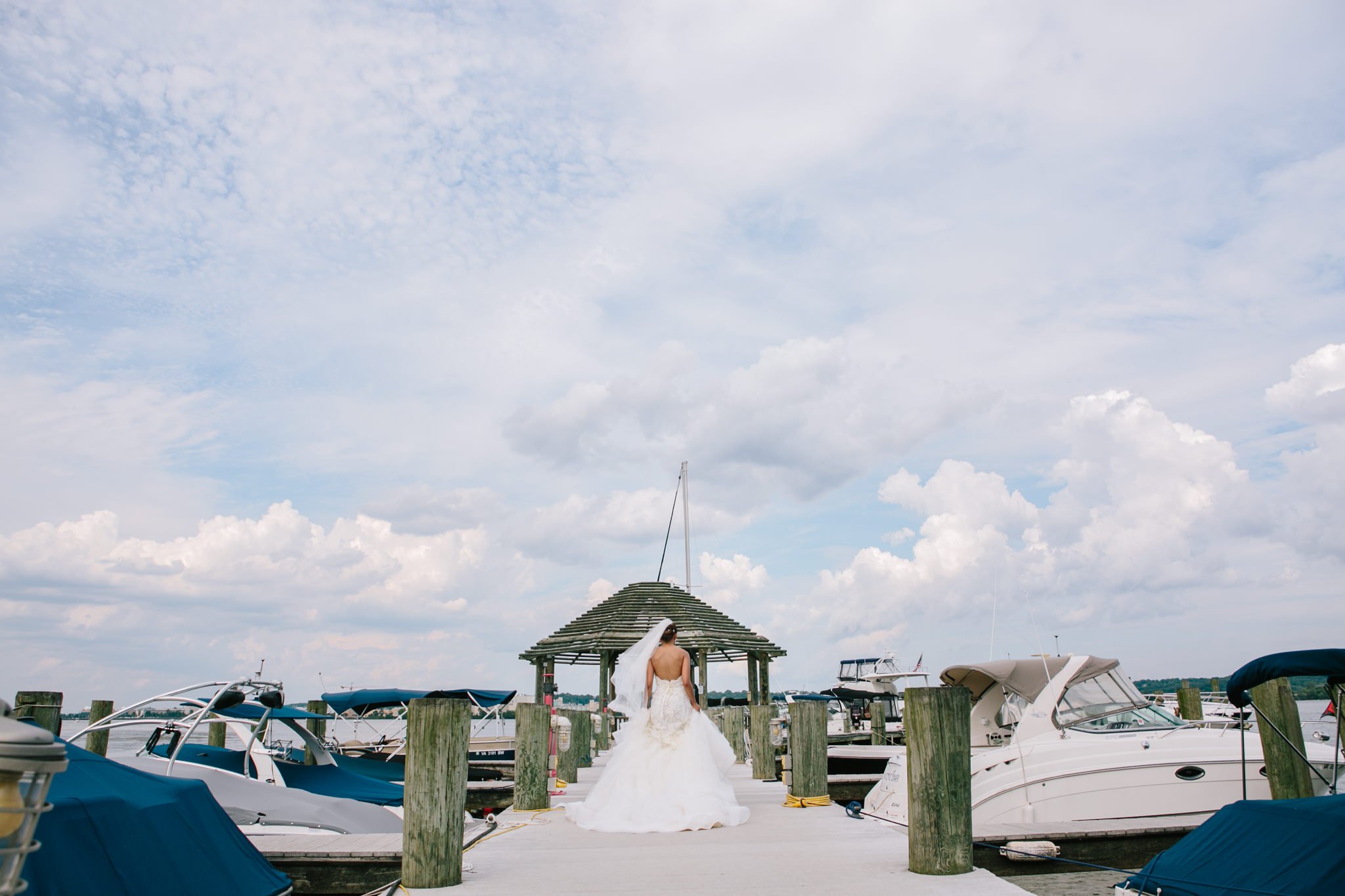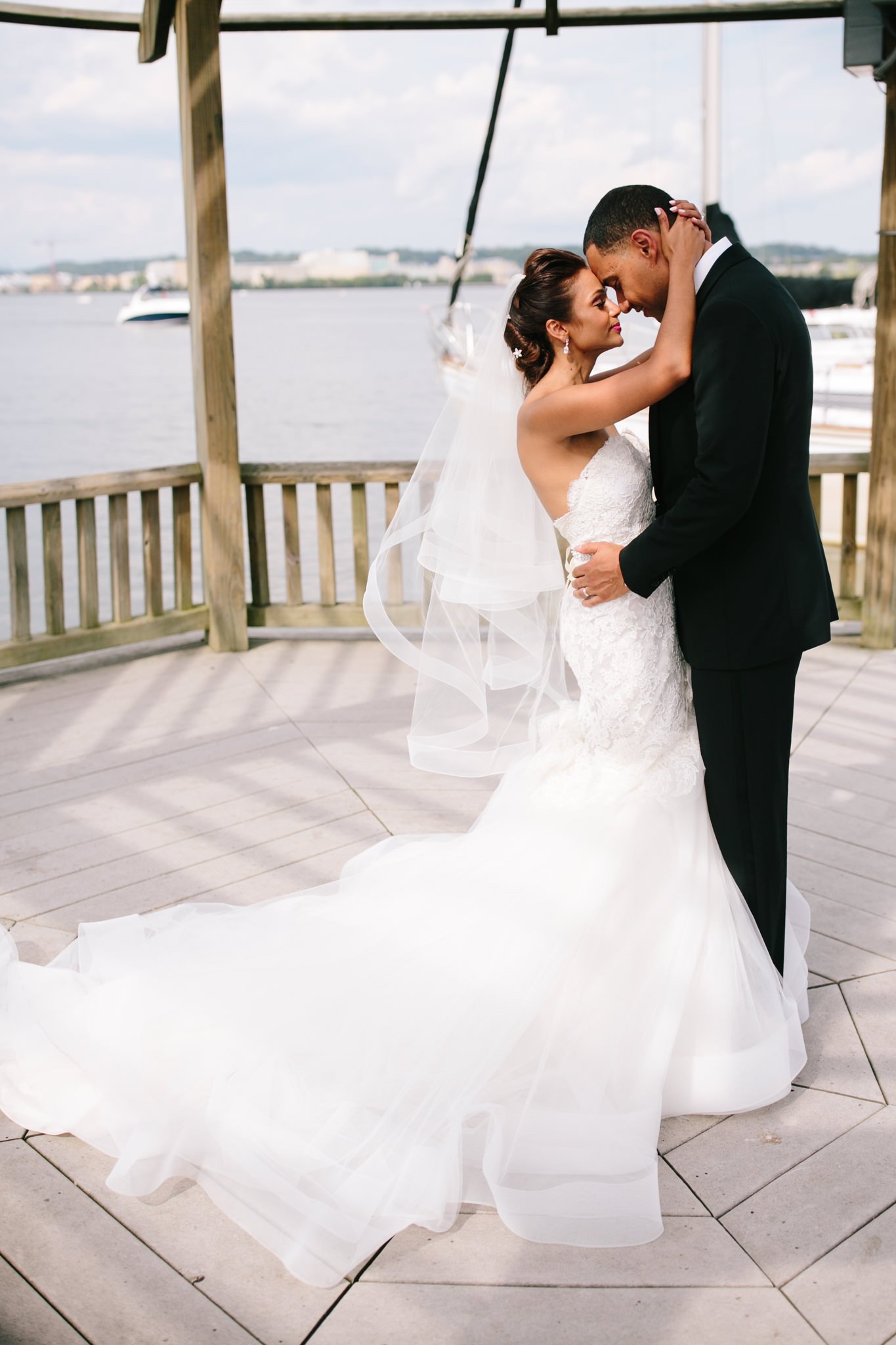 Bubbles heralded the bride's entrance to St. Katherine's Greek Orthodox Church. After sharing their first kiss as husband and wife, Olana and Egla were crowned according to Orthodox custom. A red carpet exit led them to a waiting Bentley, which drove the newlyweds to the reception at the Westin Alexandria.
White hydrangeas paired with roses in shades of bright pink and deep red filled vases and bouquets; candles and red-violet lighting set a romantic mood. The table settings were simple and modern with metallic linens and stunning centerpieces.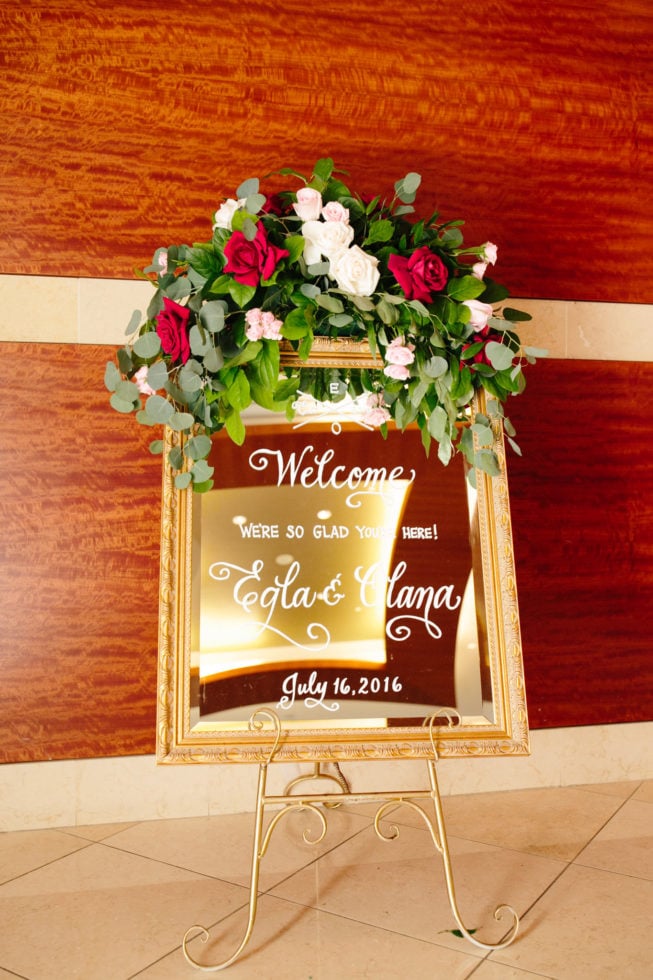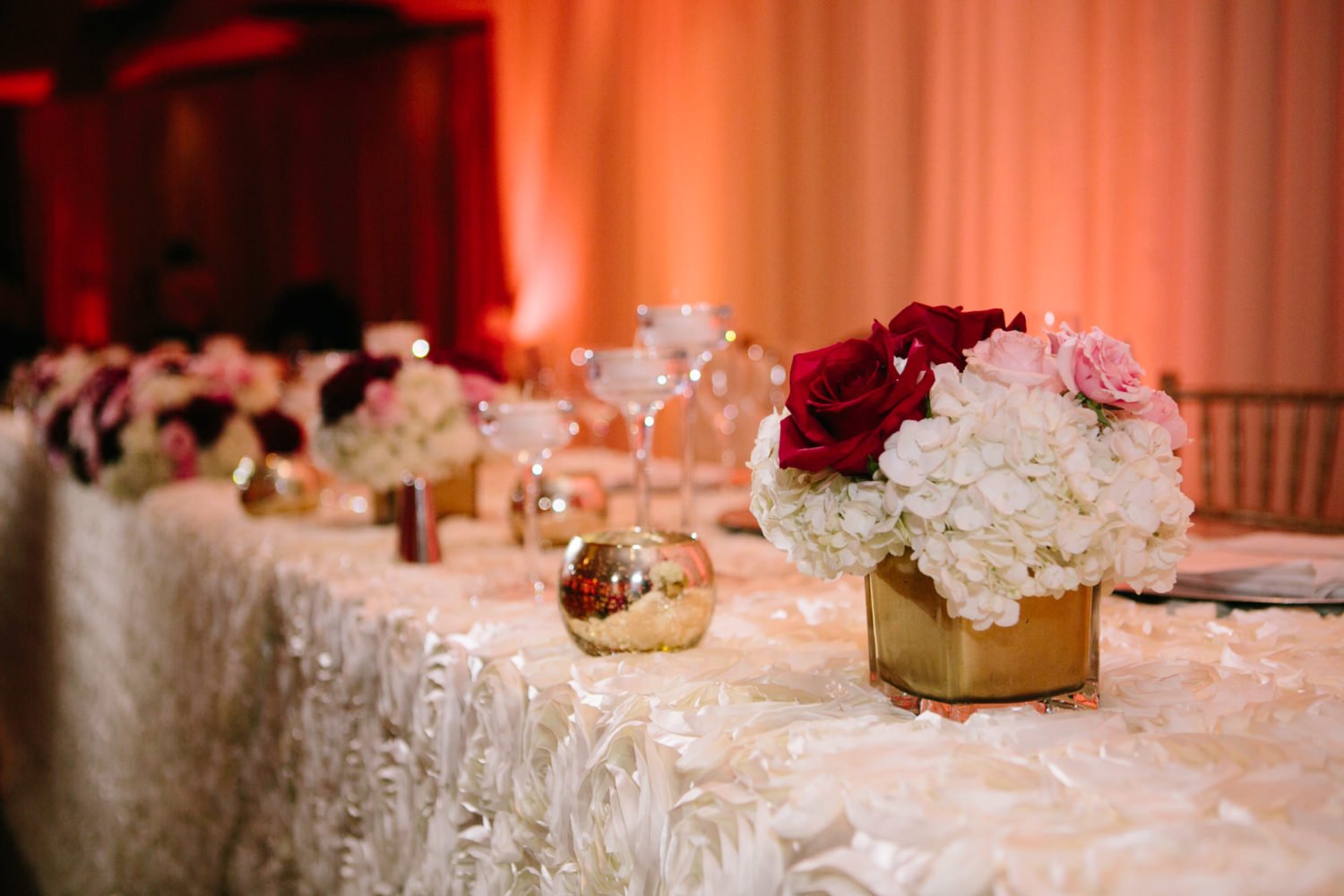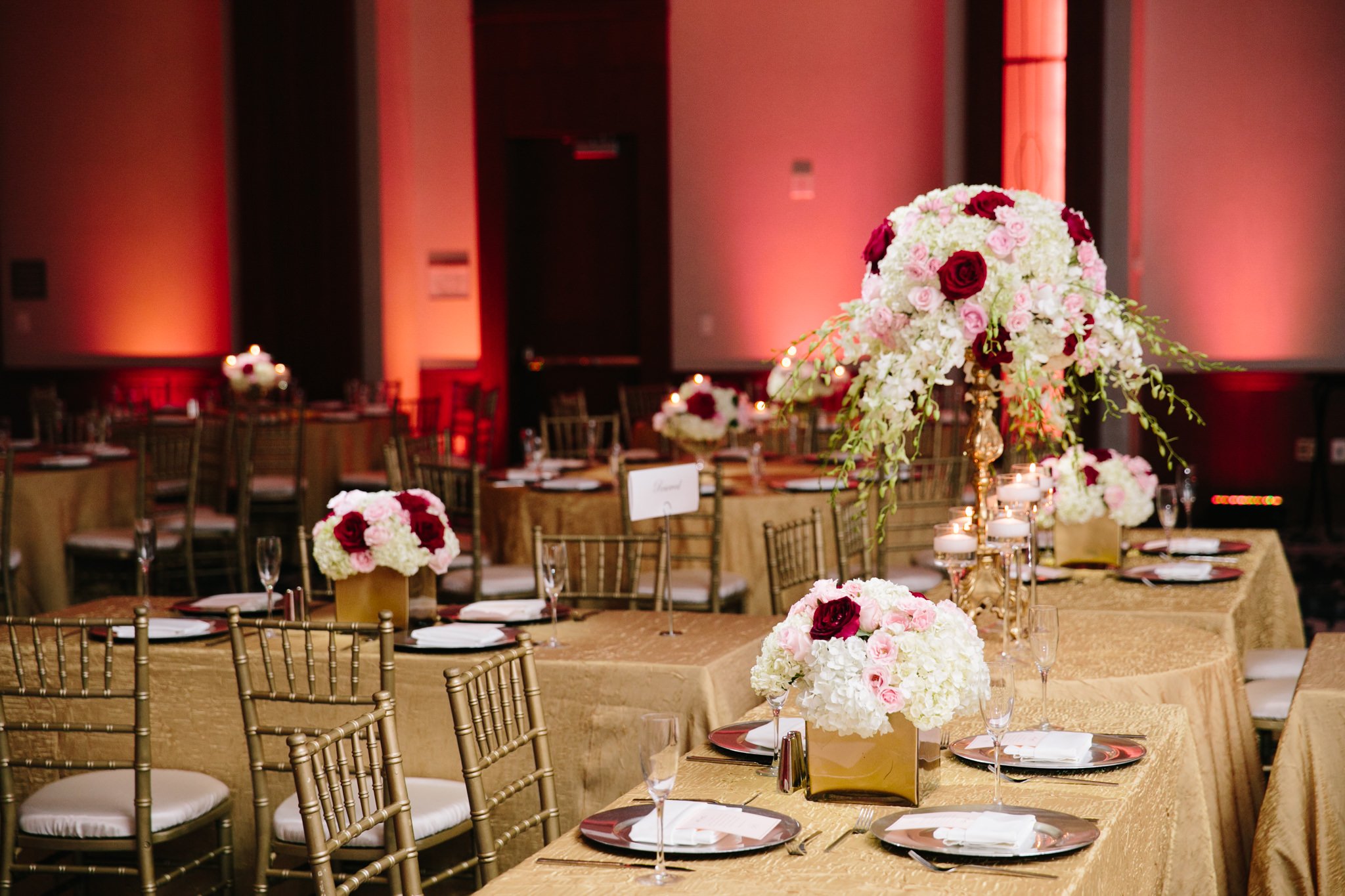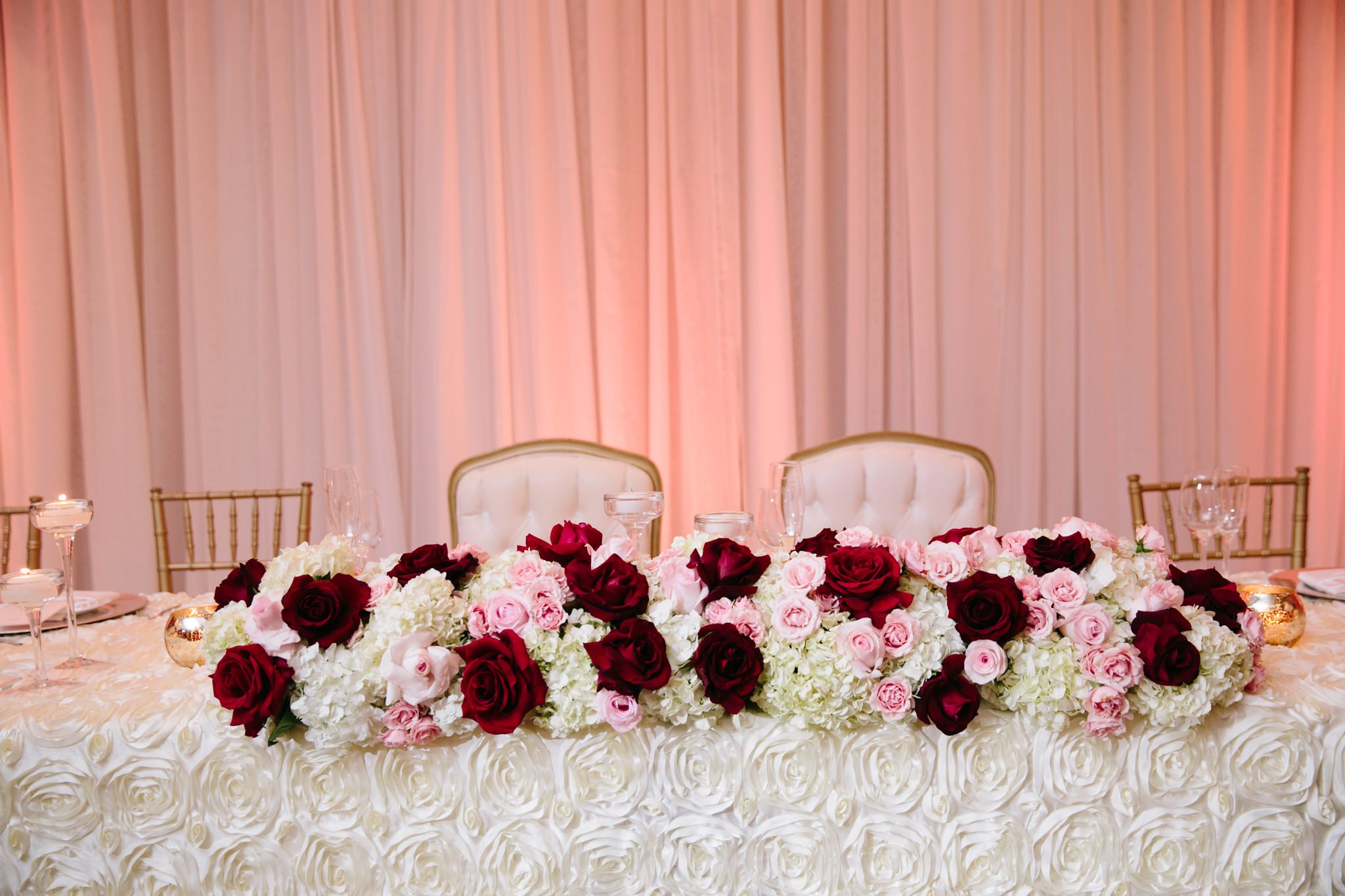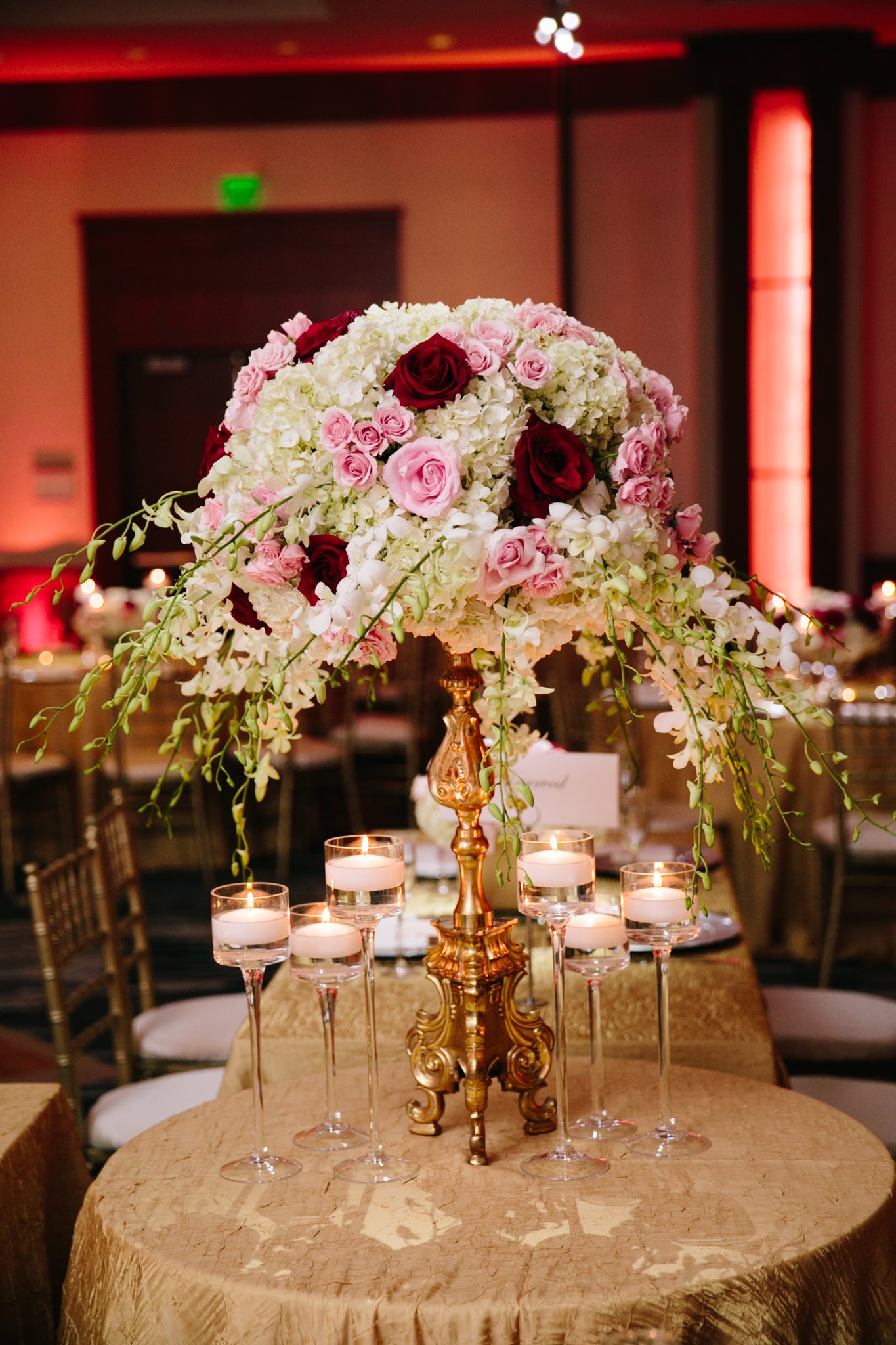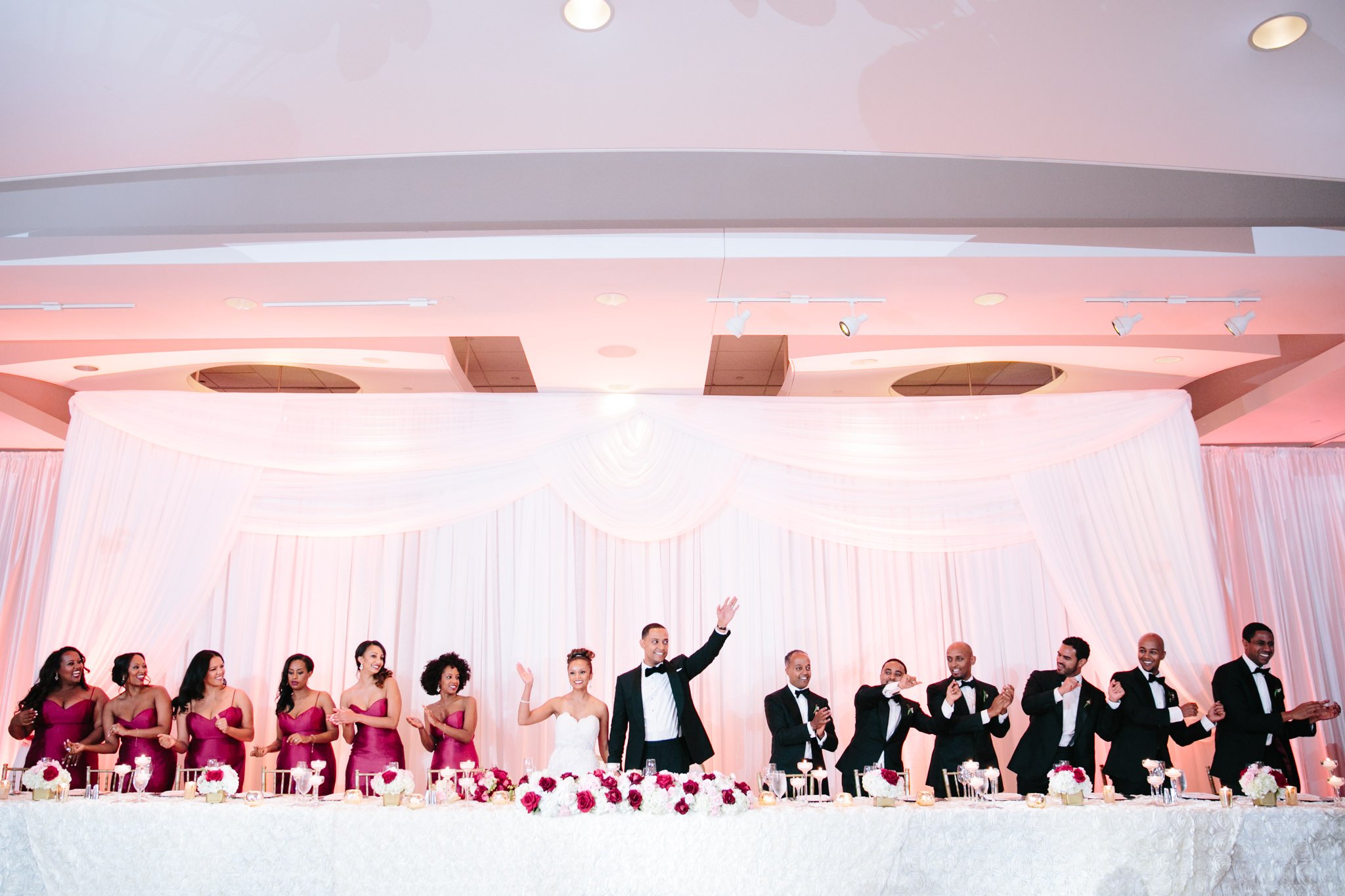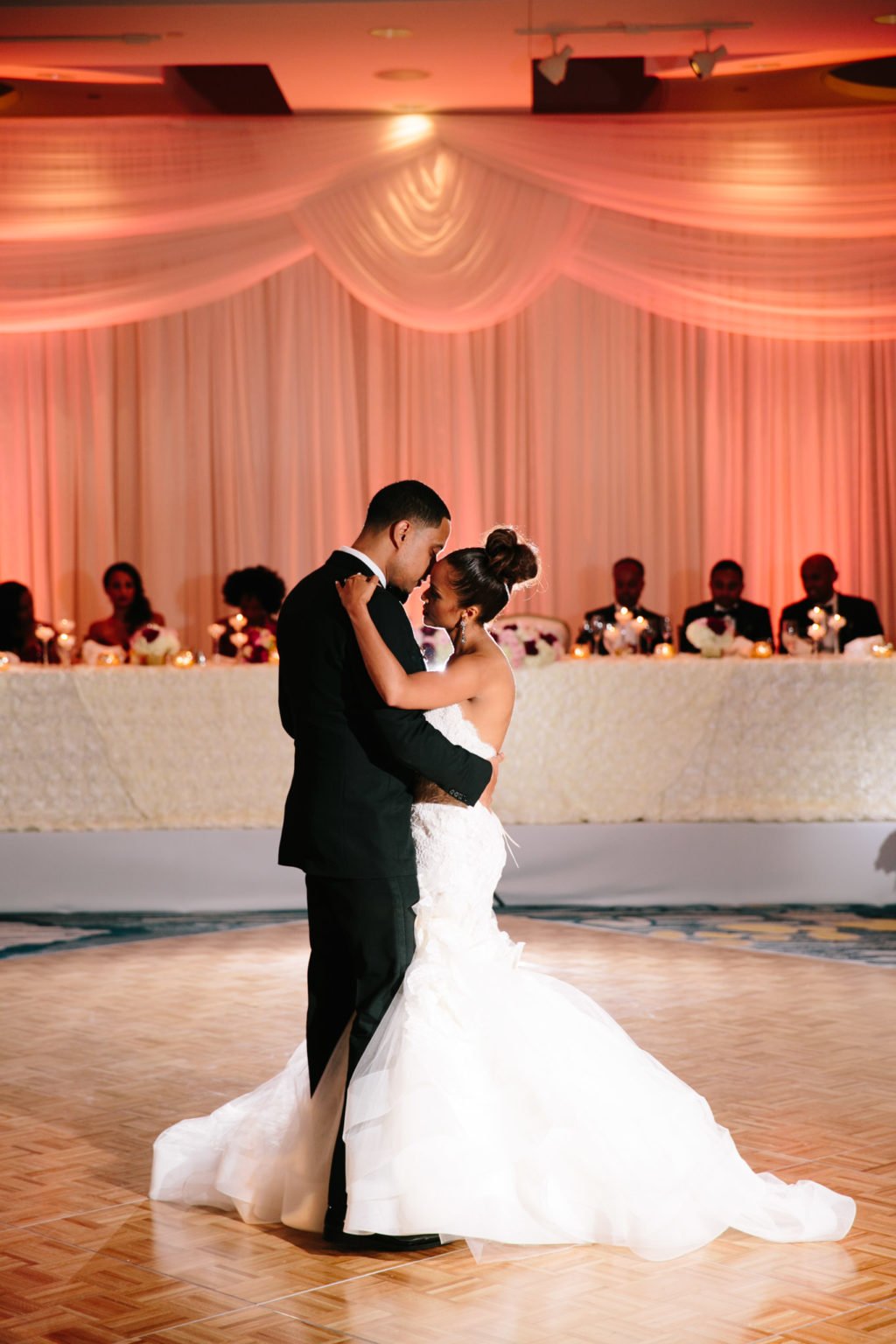 "I loved everything, especially the fact that we pulled off planning a wedding with so much detail from another country," Olana says. For Egla, having their family and friends from across the world together in one room was her favorite part of the day.
After the dancing and festivities of the day concluded, the couple took off for a honeymoon in Thailand.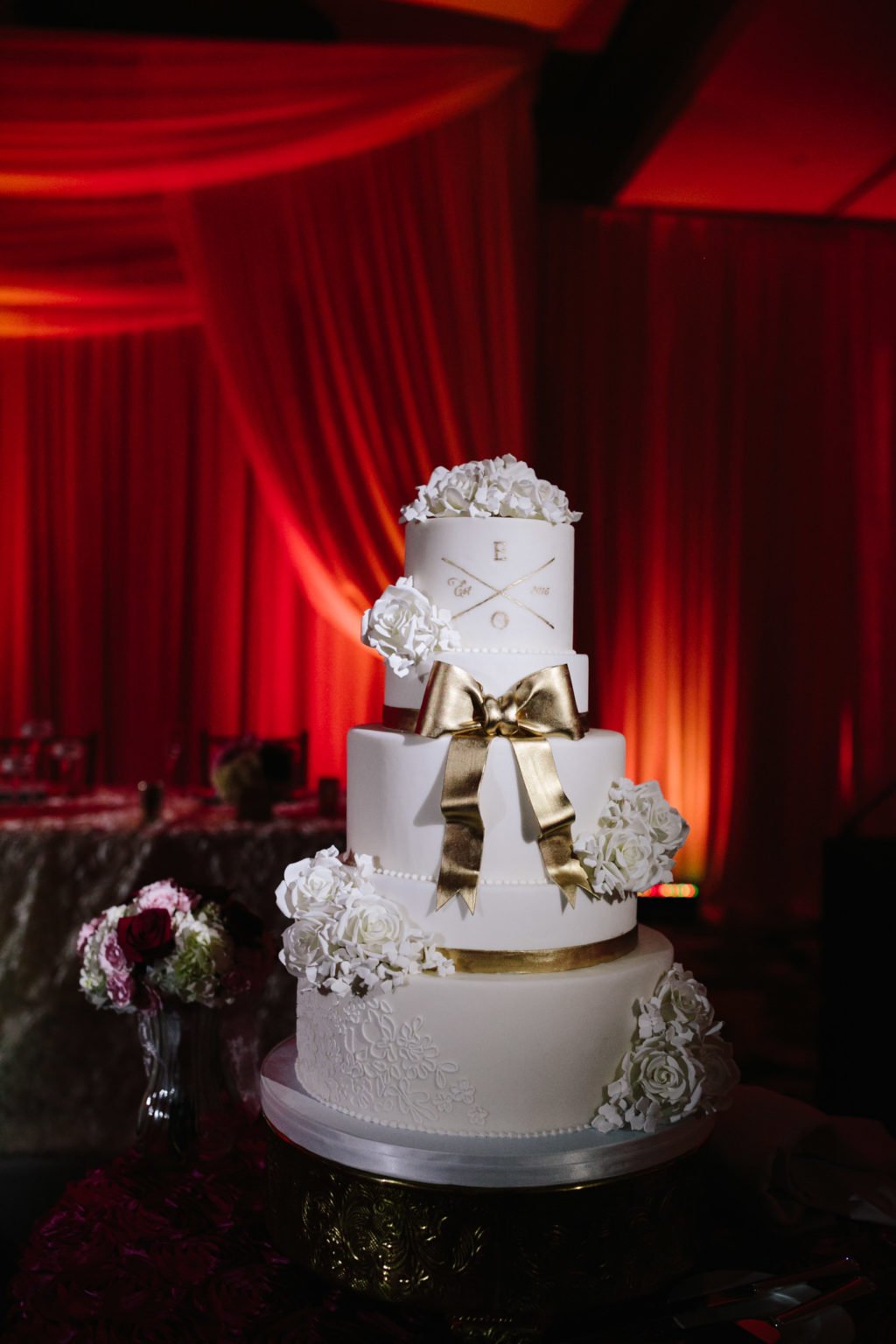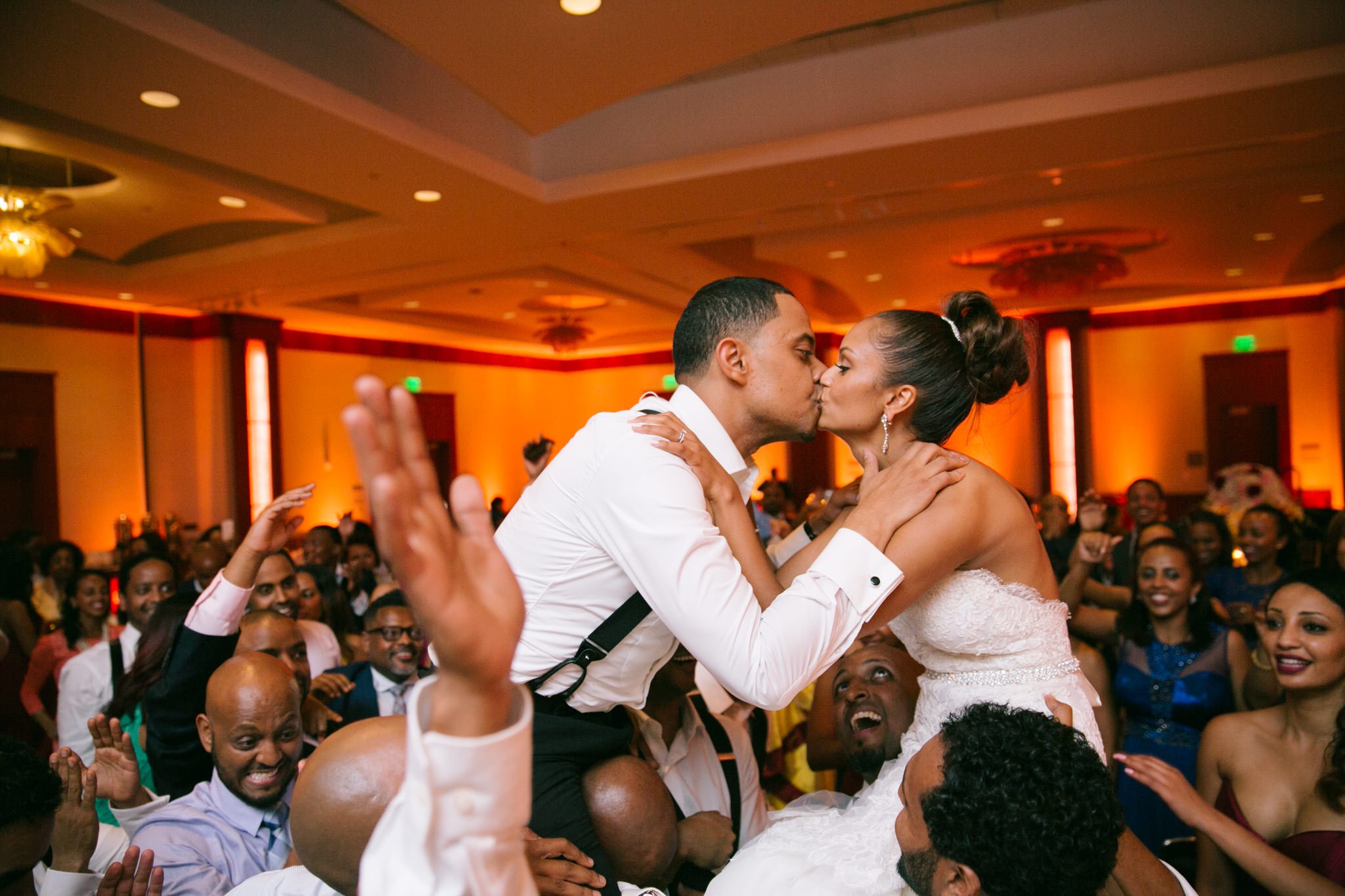 VENDORS
Photographer: Nat Wongsaroj | Venue: St. Katherine's Greek Orthodox Church & The Westin Alexandria | Event Coordinator: Favored by Yodit Events | Florist: DaVinci Florists | Invitations: Pret-a-Papier | Caterers: Dama Restaurant | Bartender: The Westin Alexandria |  Bride's Gown: Lazaro from Love Couture Bridal | Hair Dresser: Yene Damtew | Makeup Artist: Marquia Kinard | Groom's Tux: Ralph Lauren | Videographer: Black Label Films| Transportation: Dulles Limousine | Antique Car: Regal Limousine | Music/Entertainment: Addis Band | Ceremony Music: Marcia McIntyre | Cake: Fluffy Thoughts Bakery | Photobooth: PixelStrut