When Paige Ravesteijn found a lost wallet under her seat at the movies, she had no way of knowing its owner would turn out to be the love of her life.
Read on to see how a simple twist of fate brought her and her fiancé together, with photography courtesy of Kir Tuben.
Follow B&G on Instagram | Like B&G on Facebook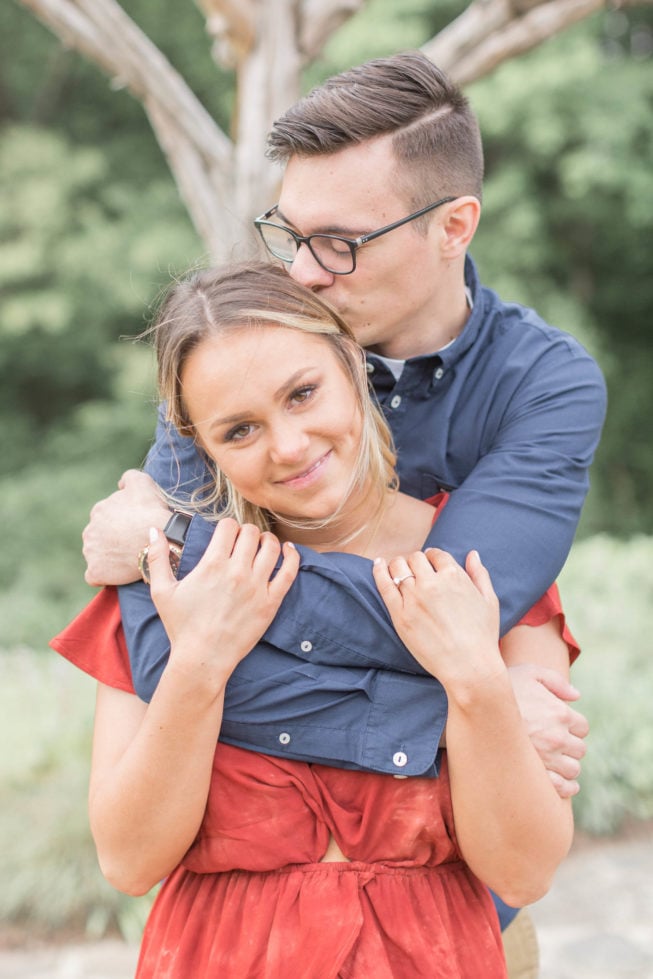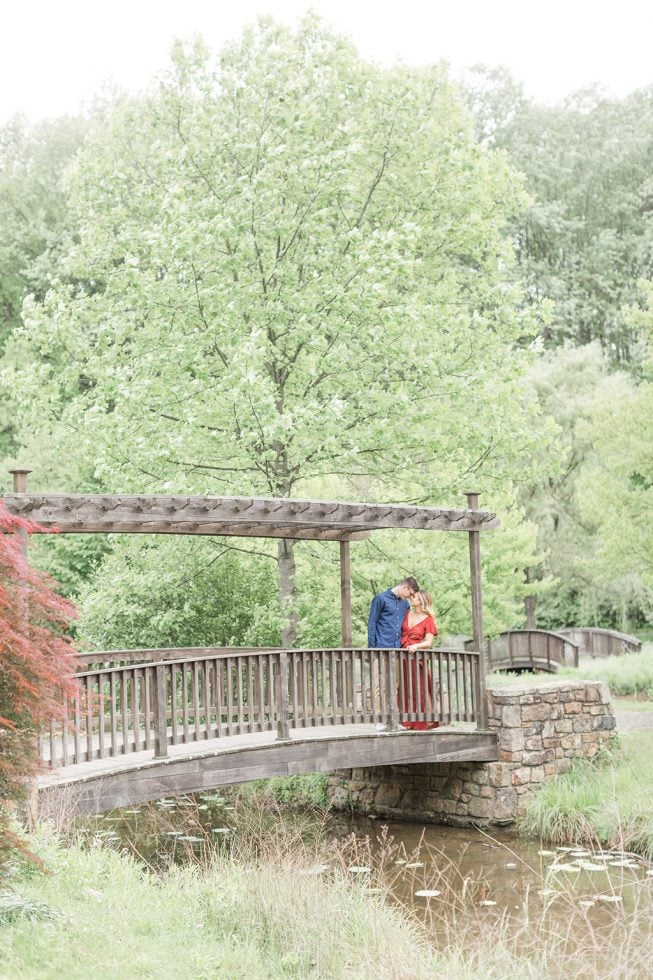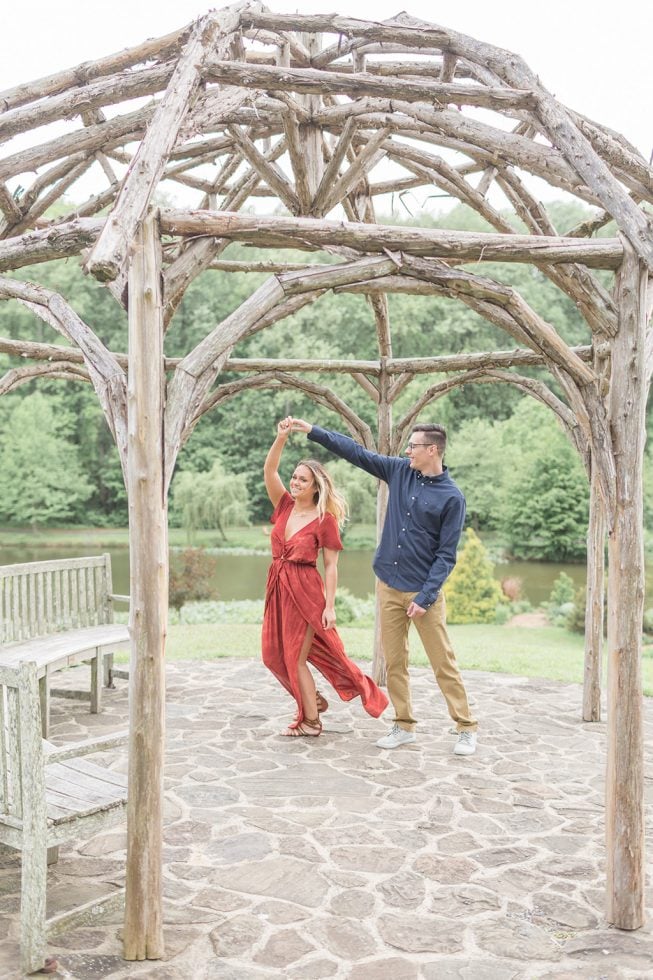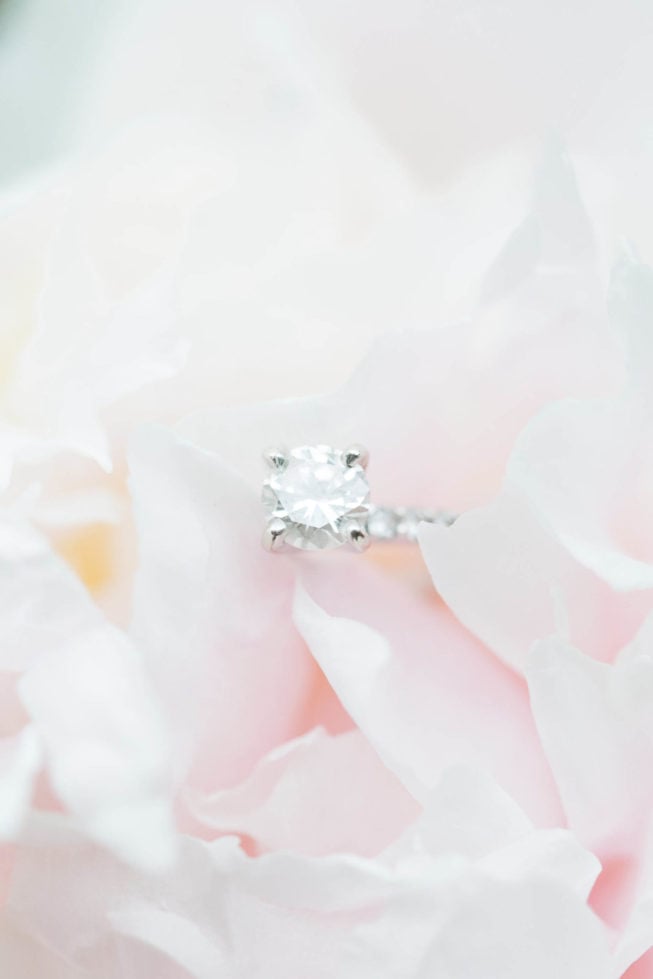 It was June of 2014, and Paige was headed to see a late night movie with her friends. But as the credits rolled, Paige's phone fell under her seat. Using her friend's phone as a flashlight, Paige began searching for her cell, only to find she wasn't the only person who had lost something: an unfortunate movie-goer had dropped their wallet under the chair during a previous showing.
After checking the ID, Paige discovered the wallet belonged to one Jared Marcotte, a hearing aid specialist at Costco. She took the liberty of doing a bit of detective work and emptied the wallet. In it was a list of phone numbers, one of which ended up being Jared's mother. She called the number and arranged for Jared to come pick up the wallet from her house.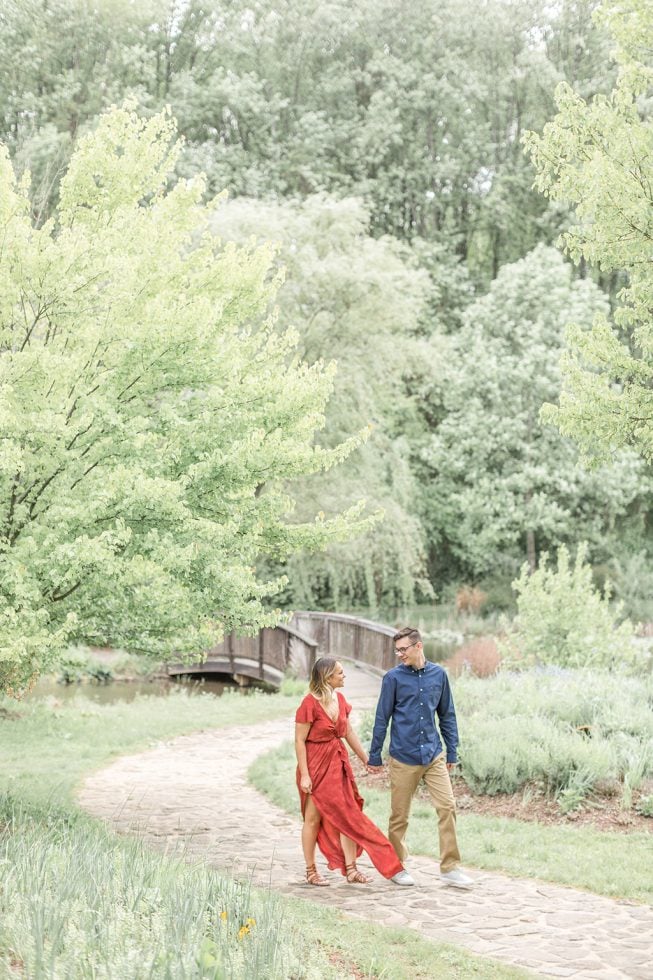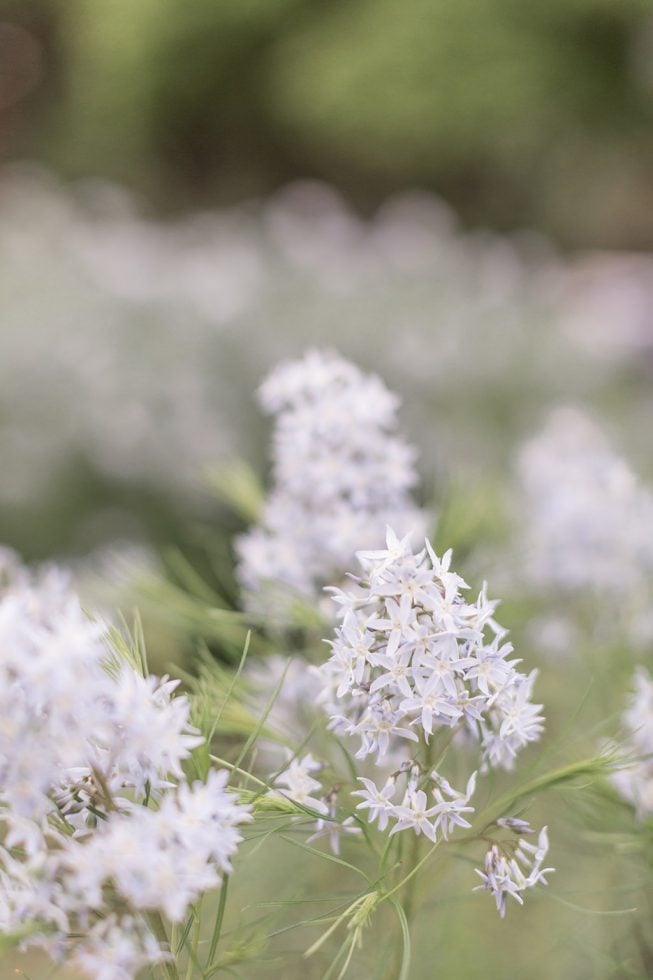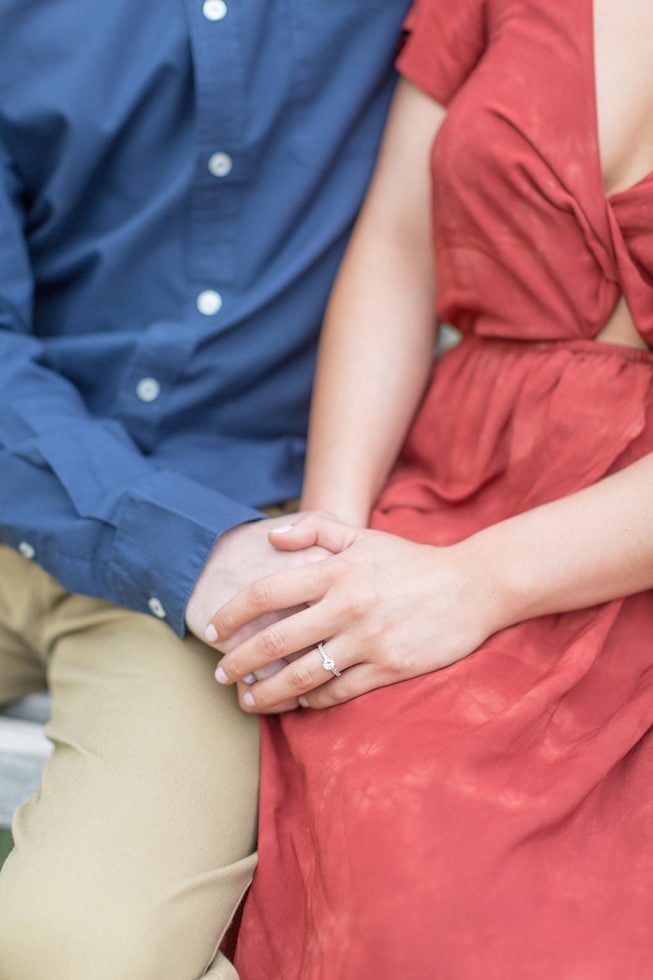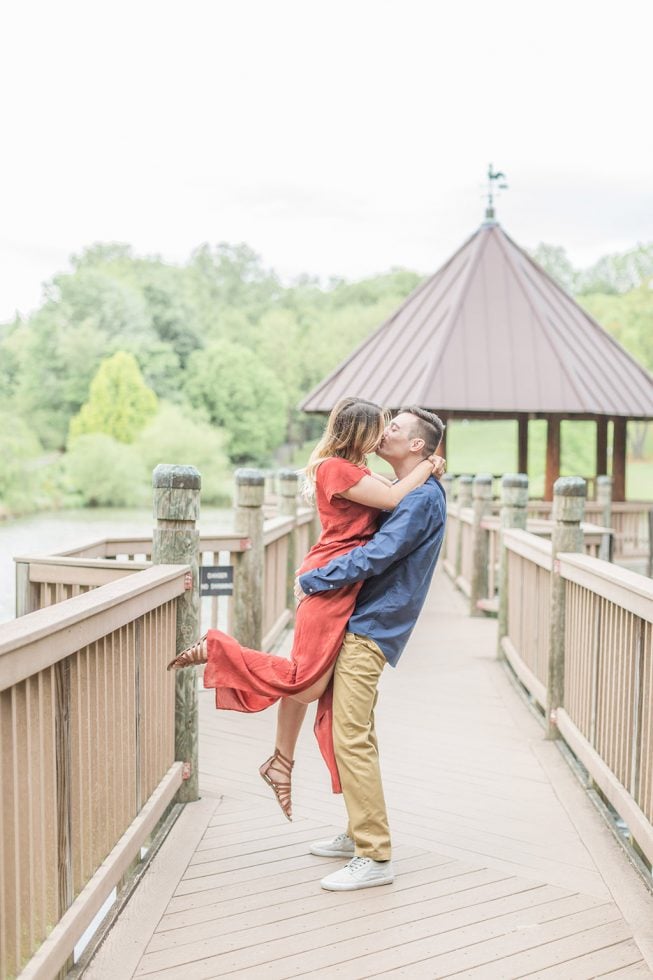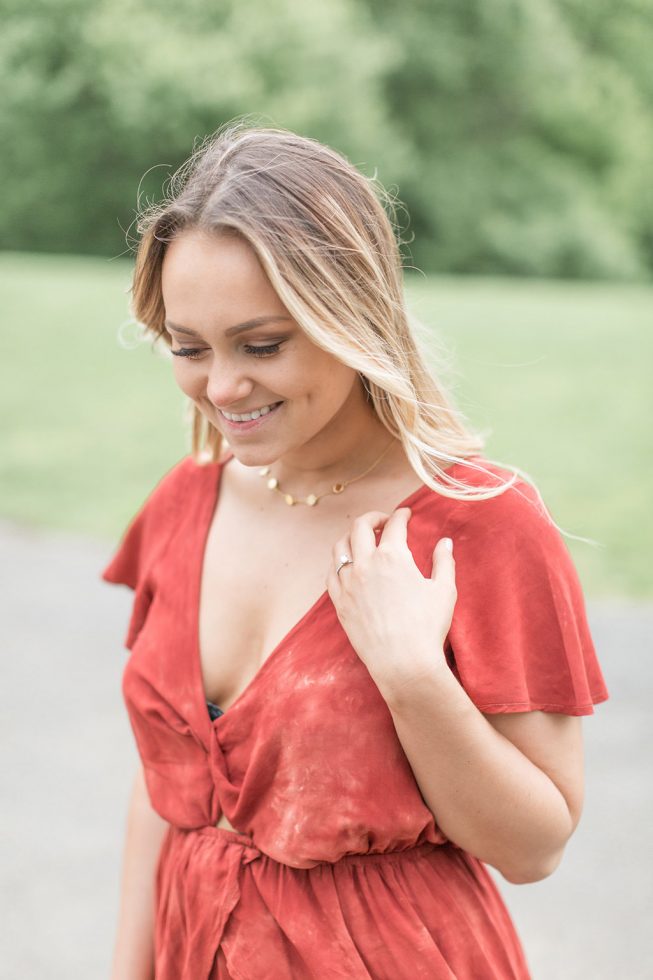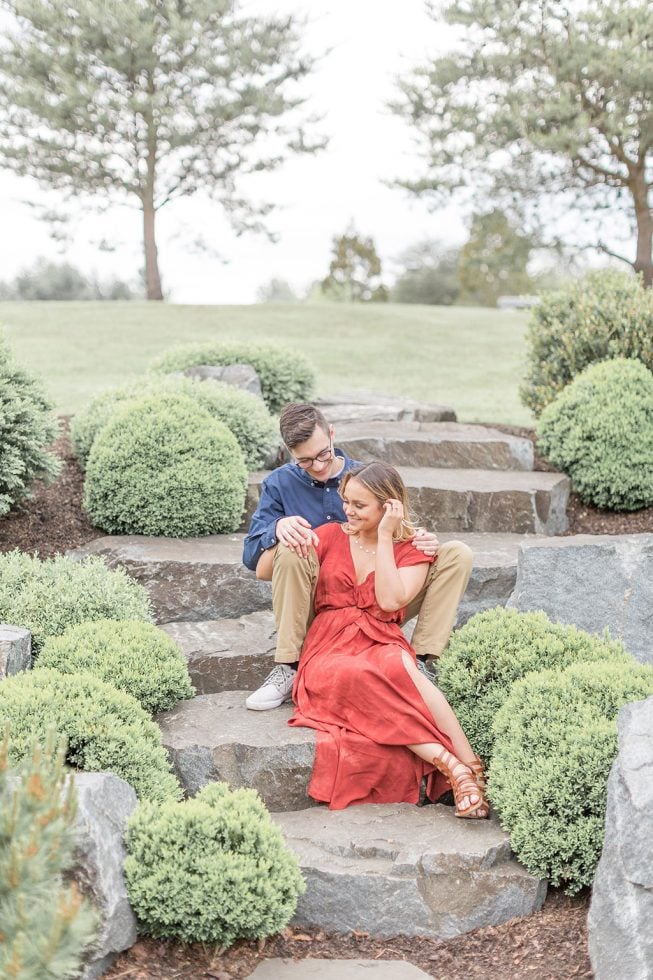 Right away sparks flew. It turned out Jared had just moved into the DC area two weeks prior, so Paige offered to show him around. After leaving her house, Jared texted Paige to thank her. They got to chatting about how much they had both enjoyed the movie they'd seen at the theater—so much so, that they both wanted to see it again. Jared took the opportunity to ask her out on a date, and they returned to that very same theater.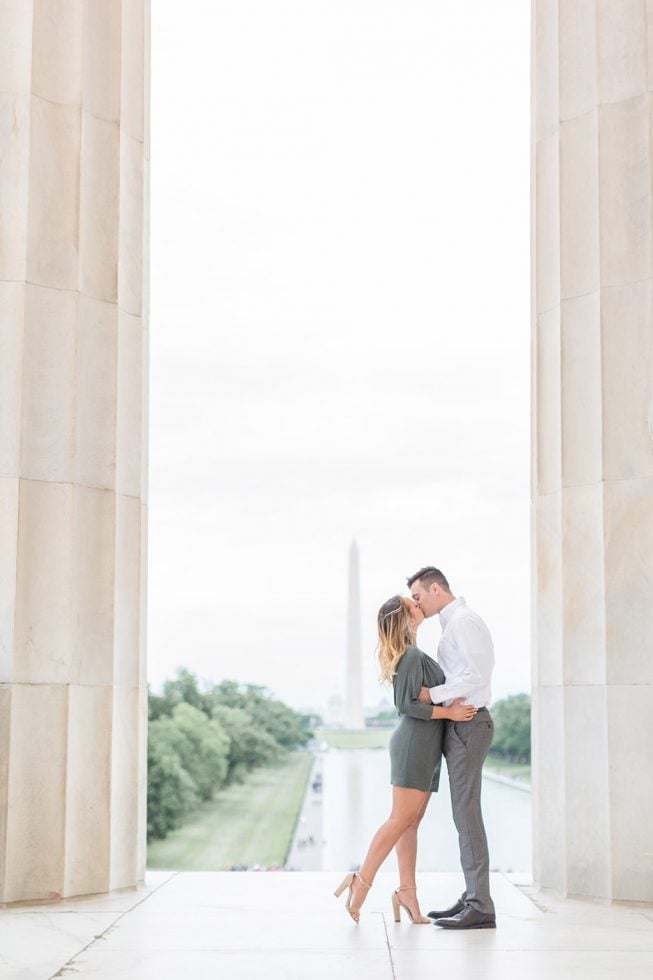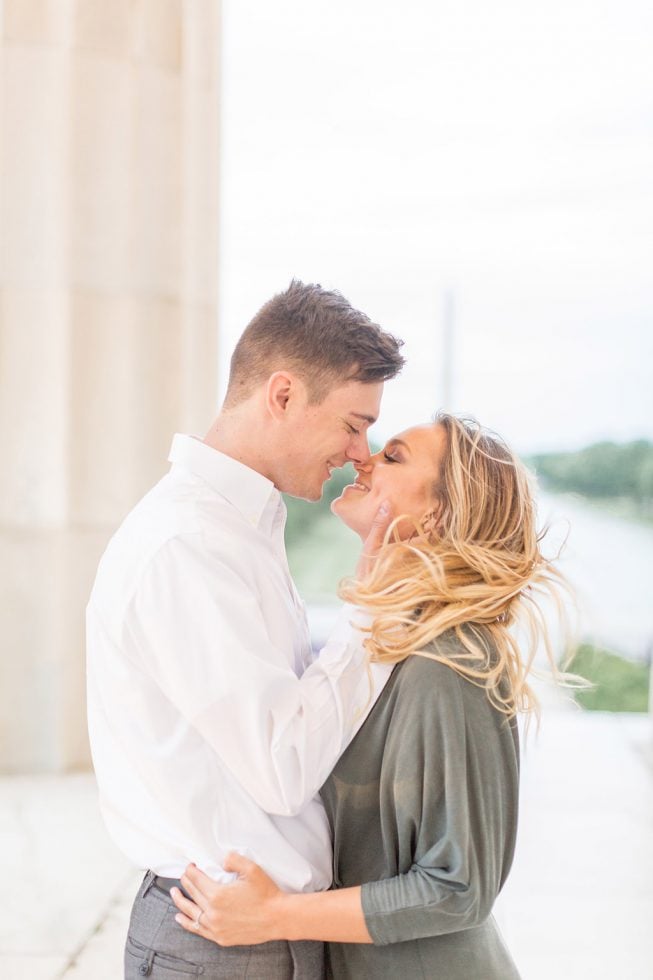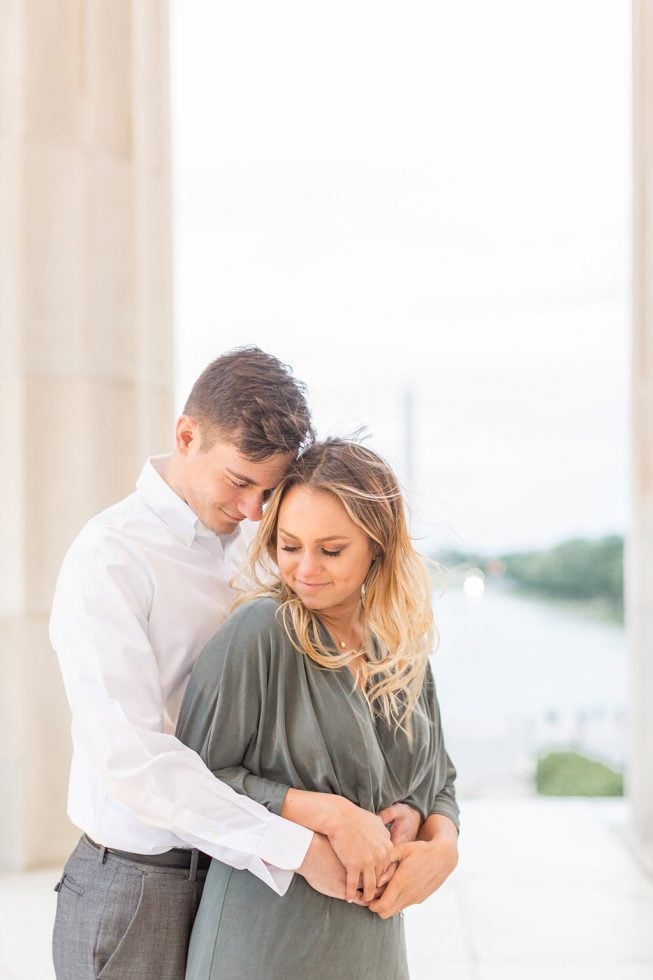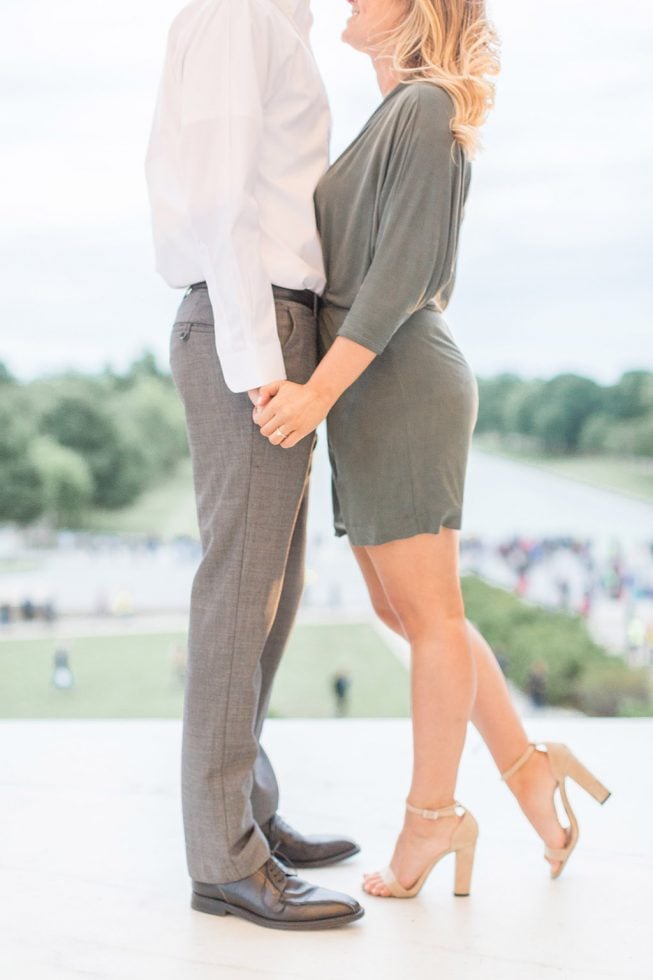 Fast forward two and a half years, and once again, Jared and Paige were at the cinema (we're seeing a theme here). Jared, whom by now Paige knew was notorious for losing his personal items, seemed to be looking for something.
Paige assumed he'd lost his wallet again and pulled out her phone to look under the seat. But rather than a wallet, she stumbled upon a ring box. When she looked up, Jared was on one knee. There, in that very same theater they'd had their first date, she pledged to marry him.
Paige and Jared are set to wed at Pippin Hill in June of 2018.
Photography: Kir Tuben Photography | Venues: Meadowlark Botanical Gardens, The Lincoln Memorial