When Matt Musser spotted Adeline Blake across the dance floor at a sorority function, it was love at first sight. He ditched his date and tried to sweep Adeline off her feet with a fancy first date. But things didn't go quite as planned. The full story below, with images by Kimberly Florence Photography.
Follow B&G on Instagram | Like B&G on Facebook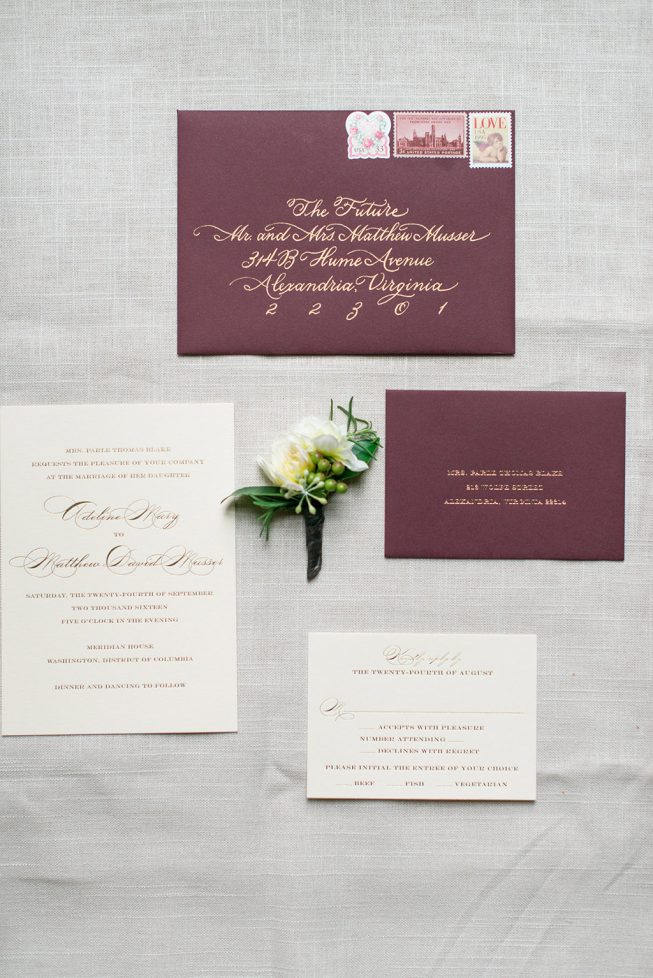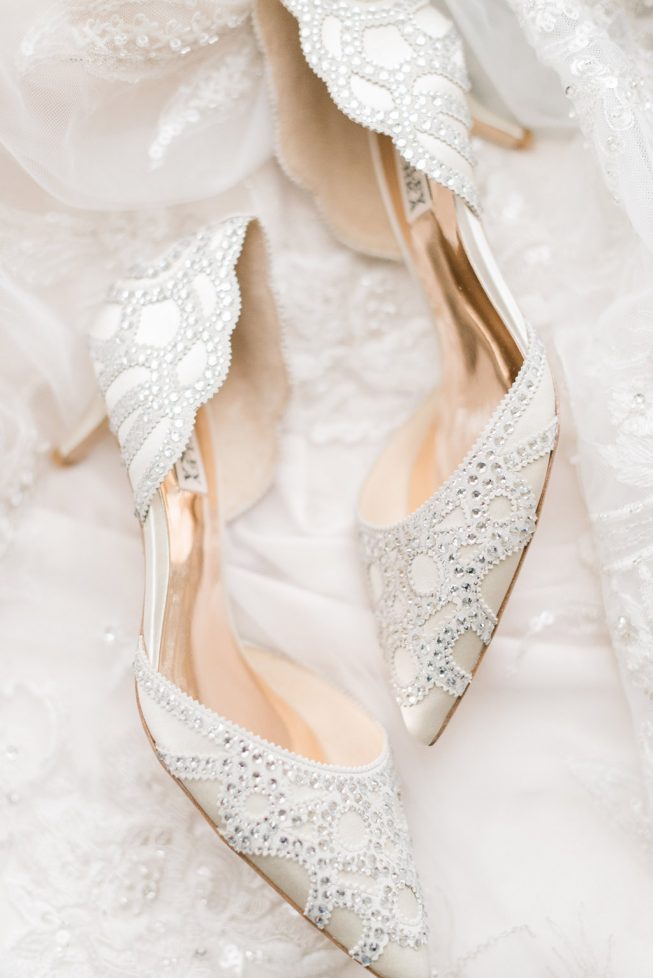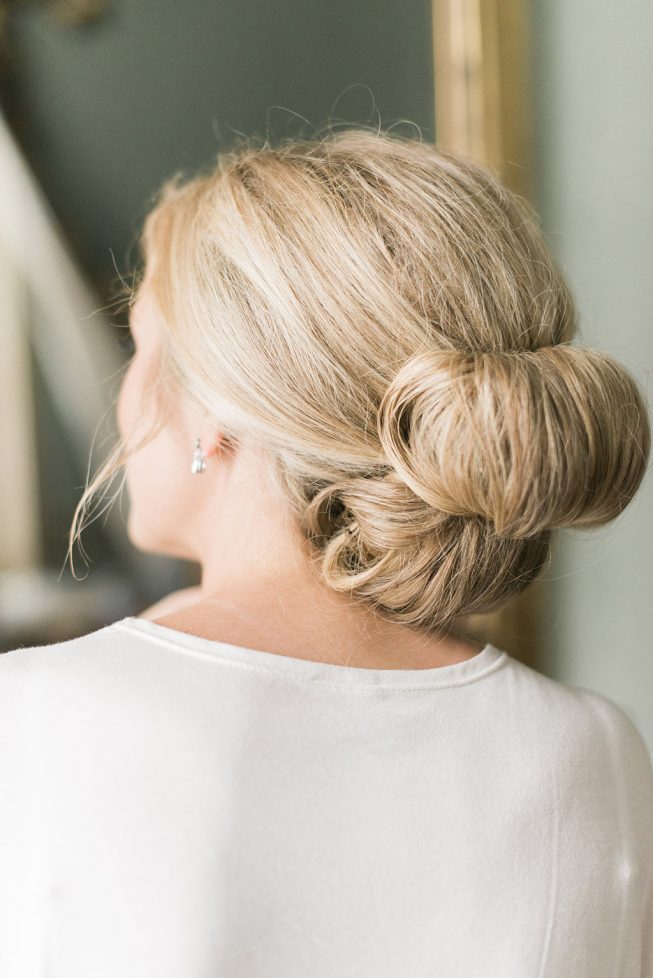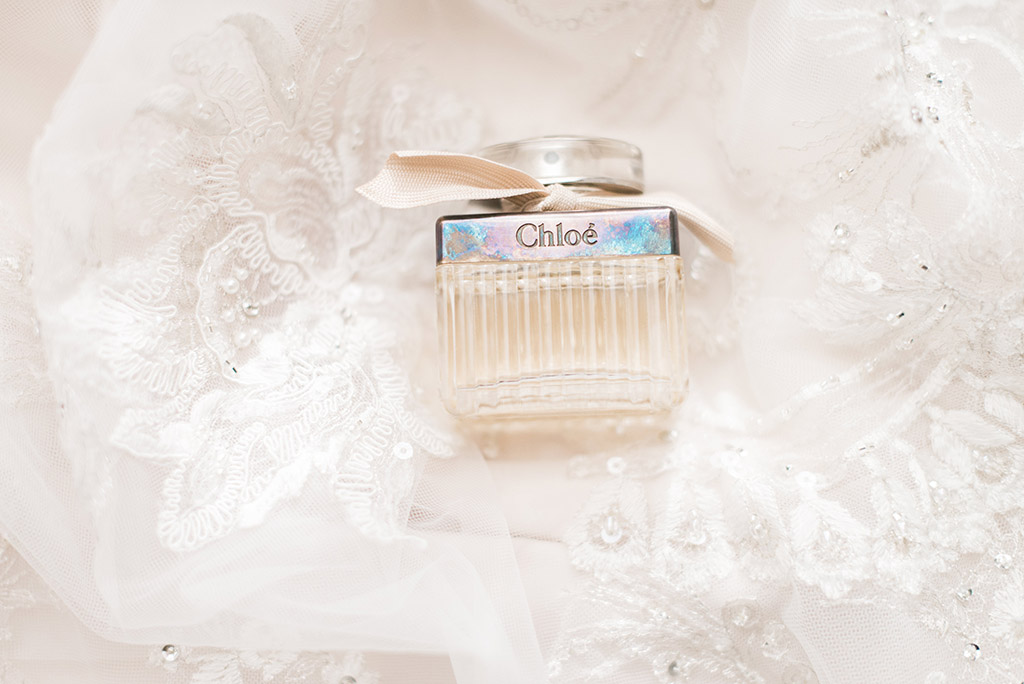 At a formal for Adeline's sorority, Matt spotted Adeline across the dance floor. Despite the fact that he'd come to the dance with one of her sorority sisters, he struck up a conversation. "I was just blown away," Matt recalls. "I still don't know how I got so lucky."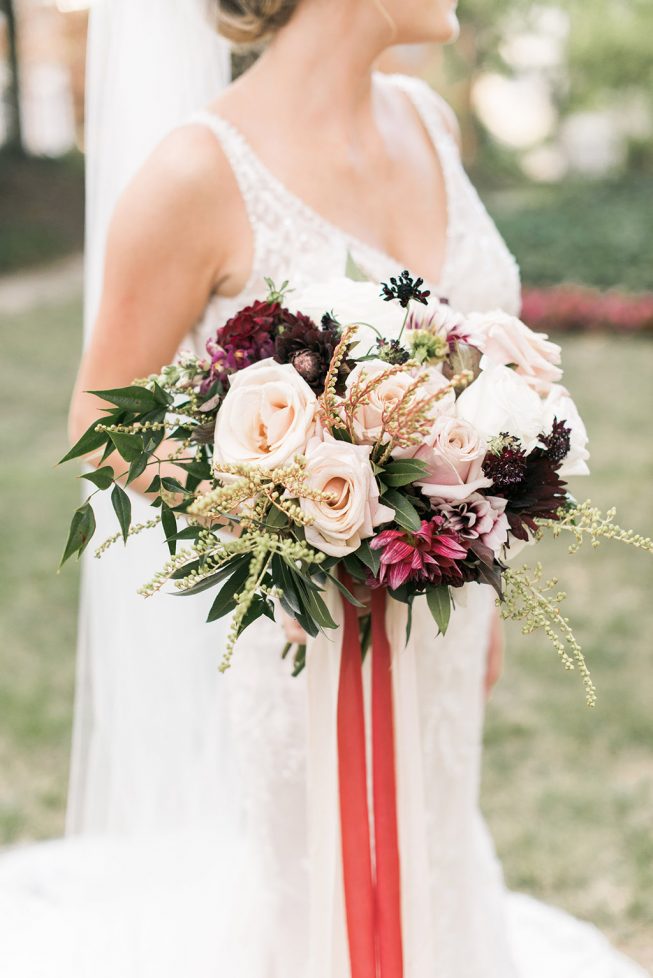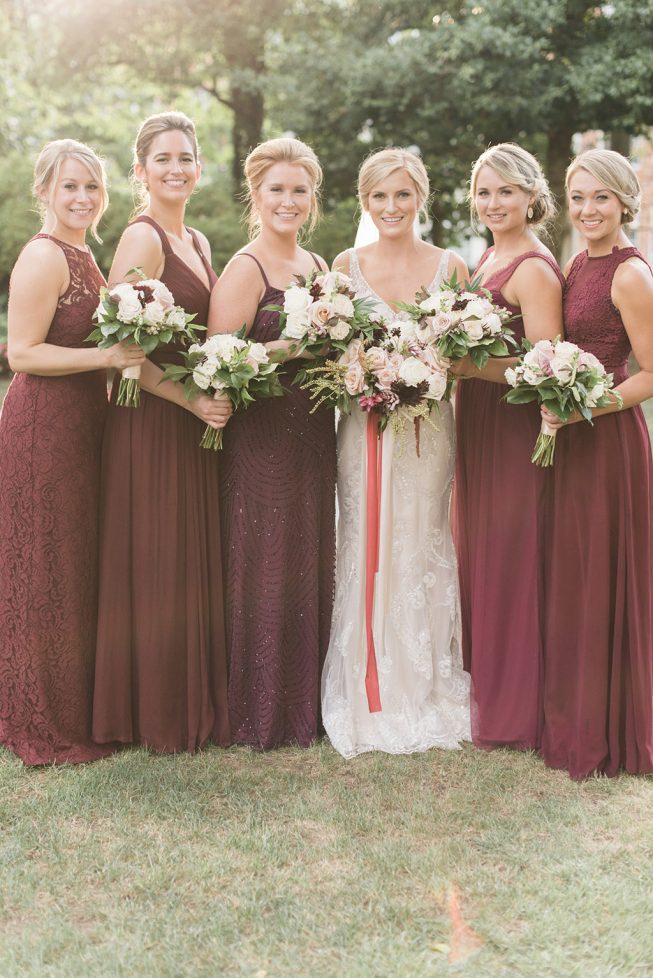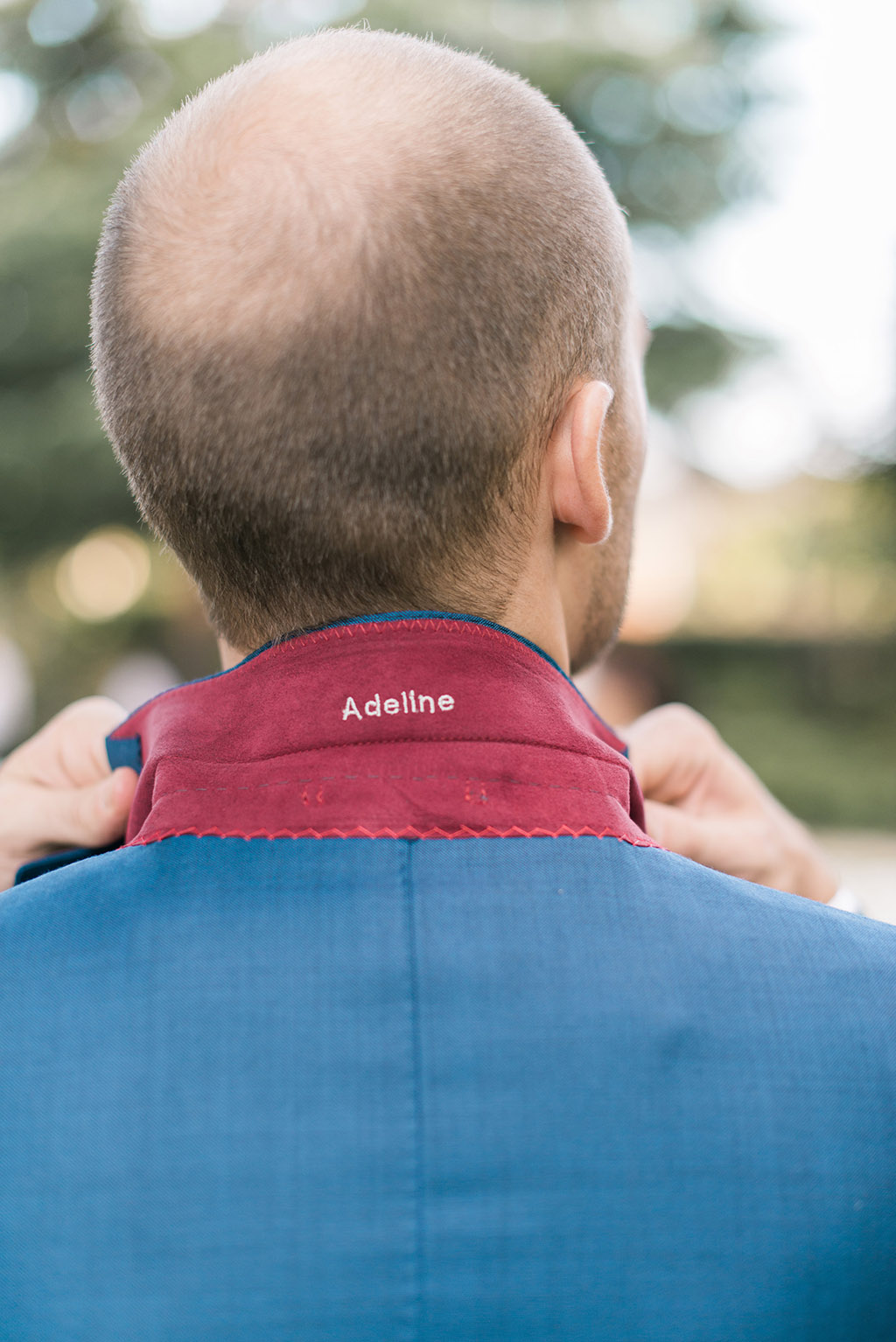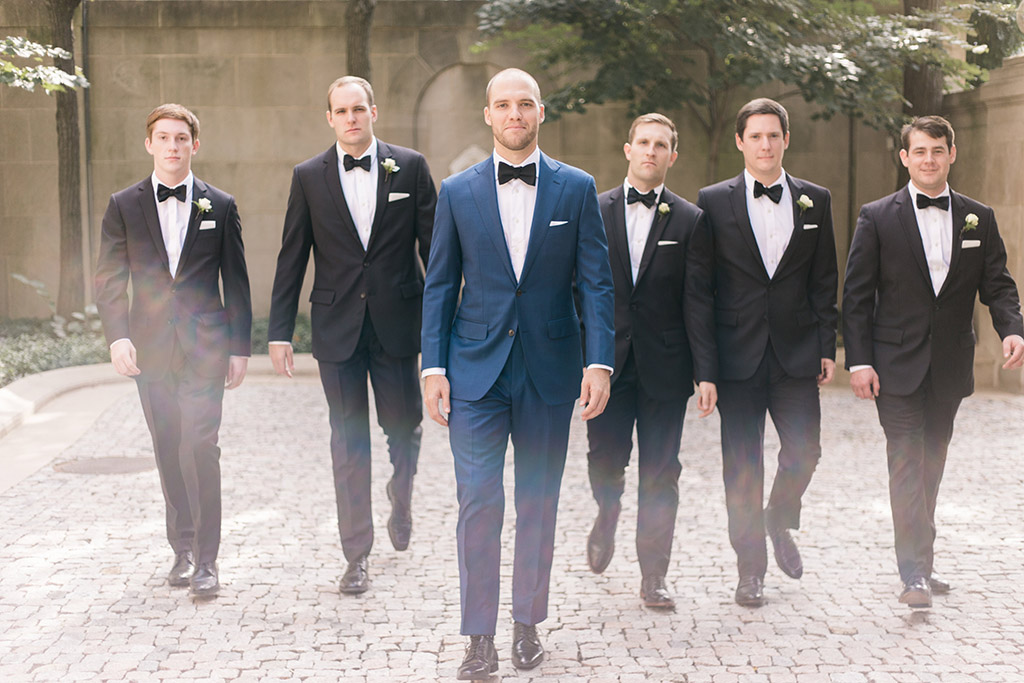 Matt took what he thought would be an impressive next step and asked Adeline out for a formal dinner at a nice restaurant. She shot him down. He tried several more times, all met with rejection. Then Matt switched up his approach. Would she grab a casual lunch with him at Chipotle? This time, Adeline said yes. She'd later be glad she finally acquiesced: After four years together, the couple got engaged.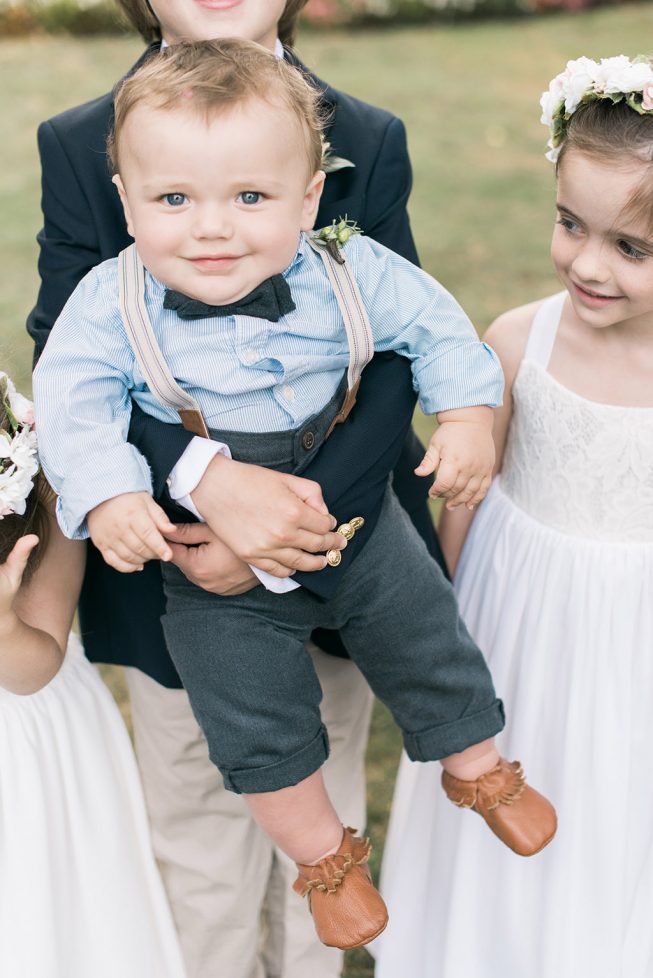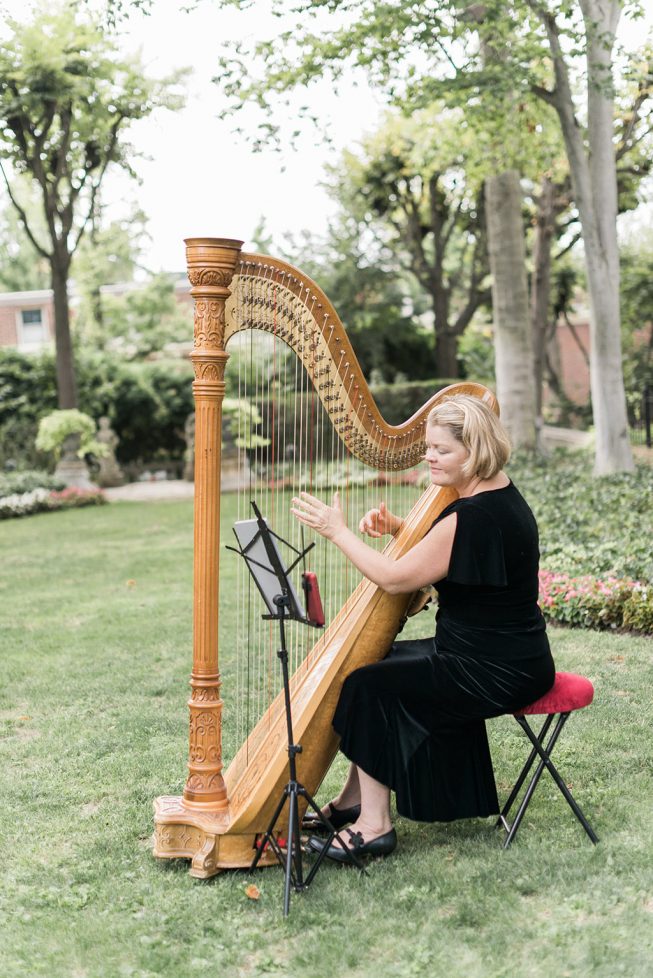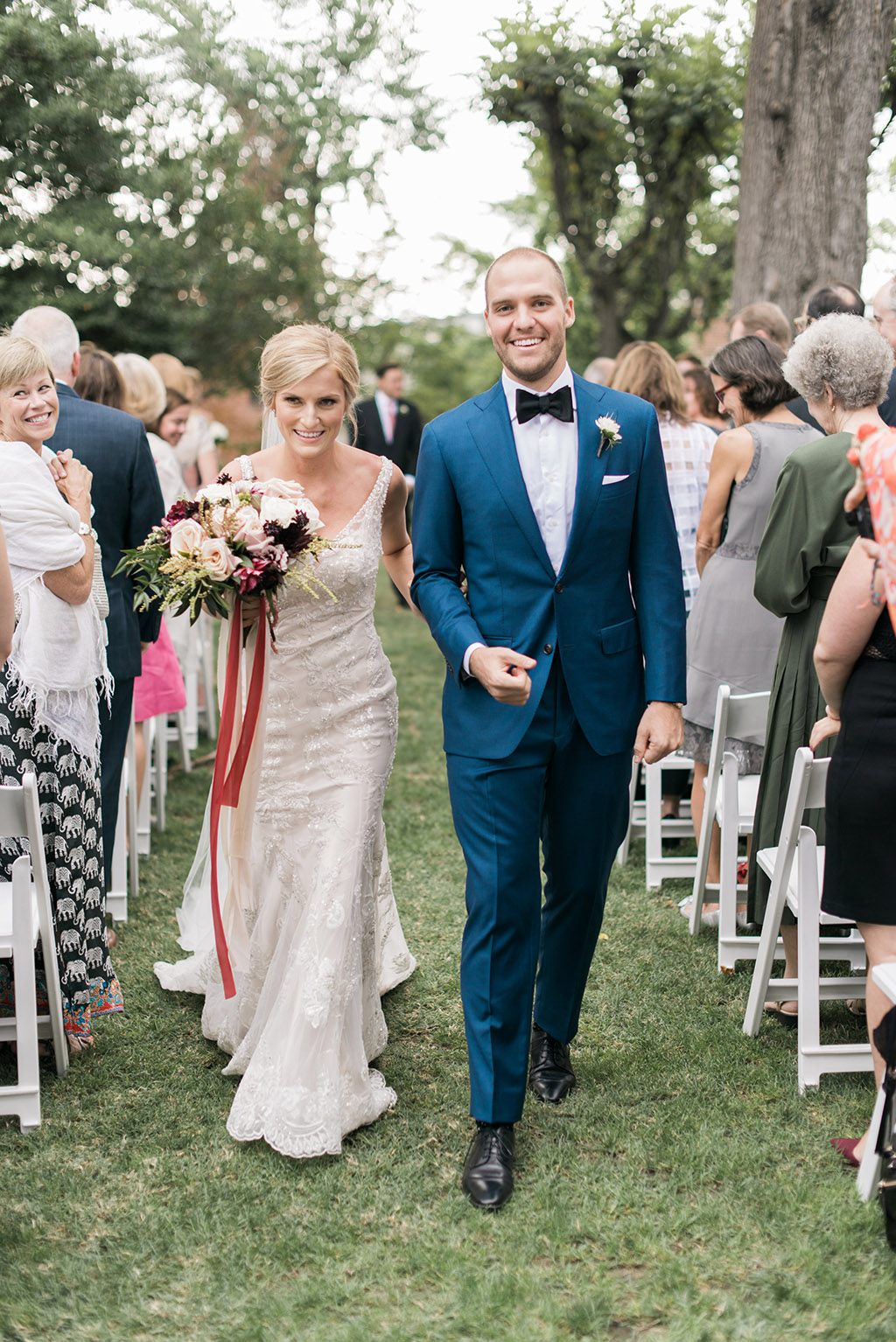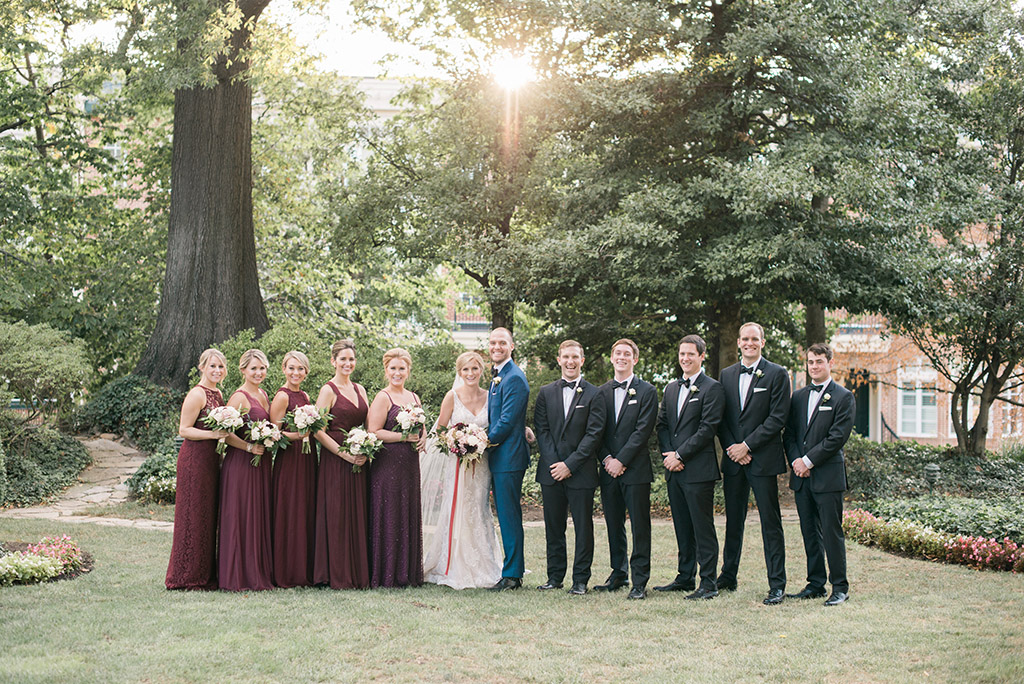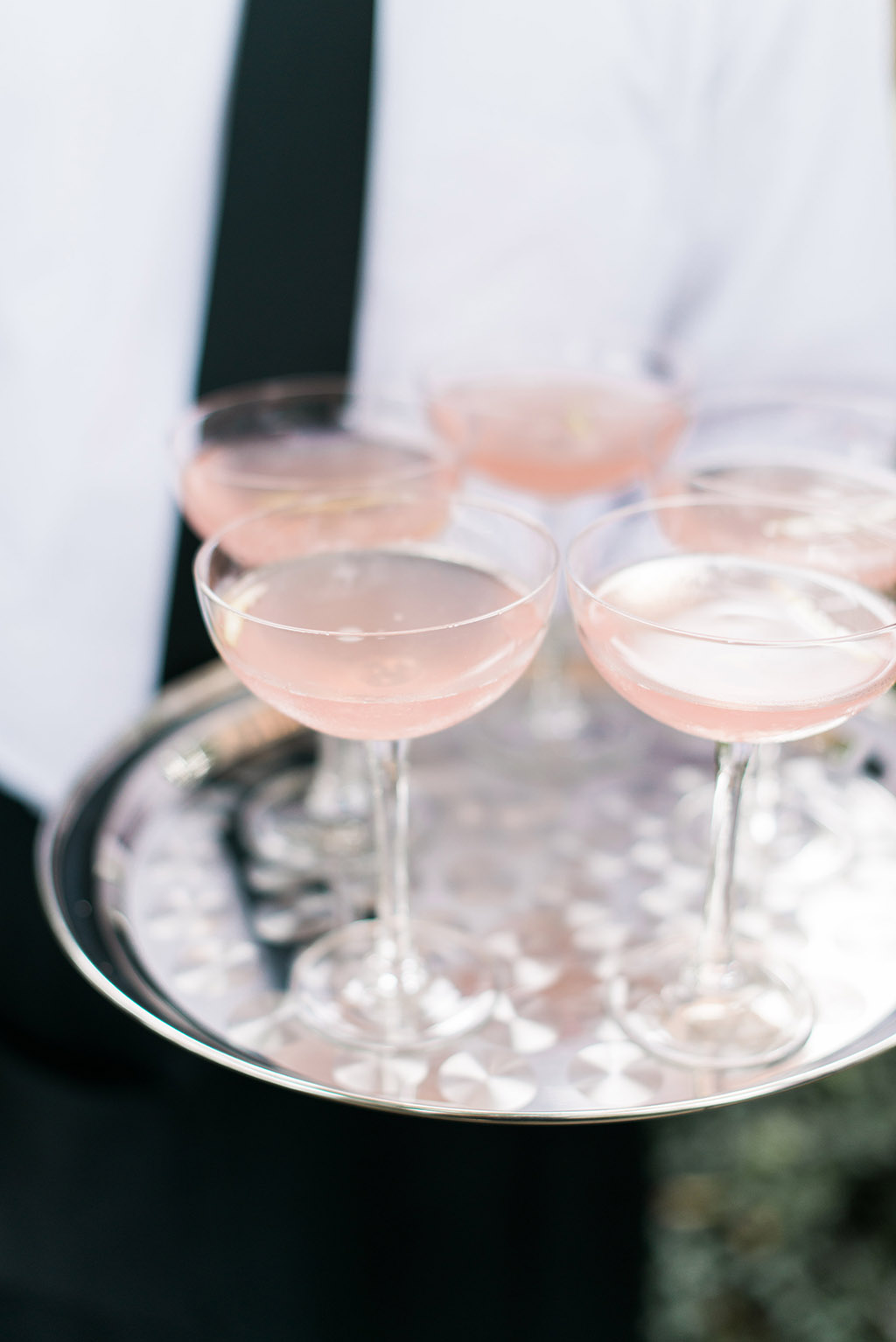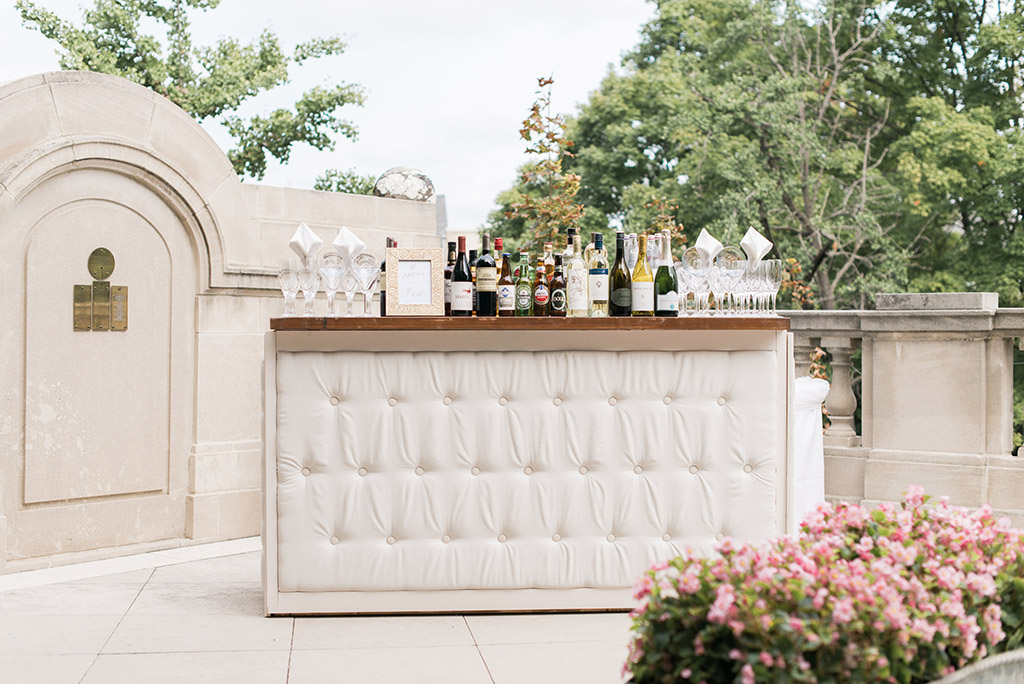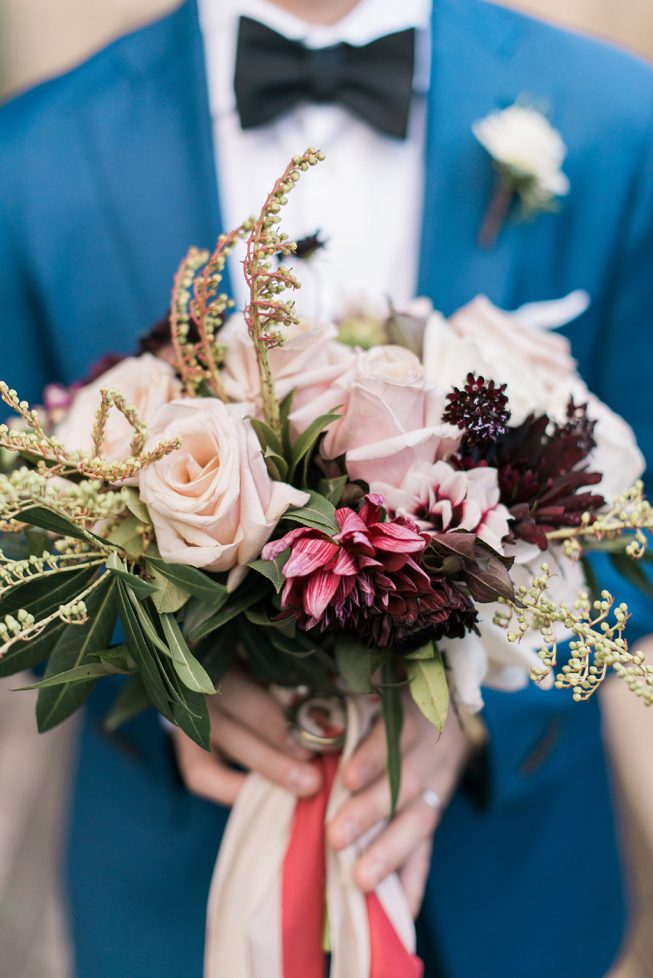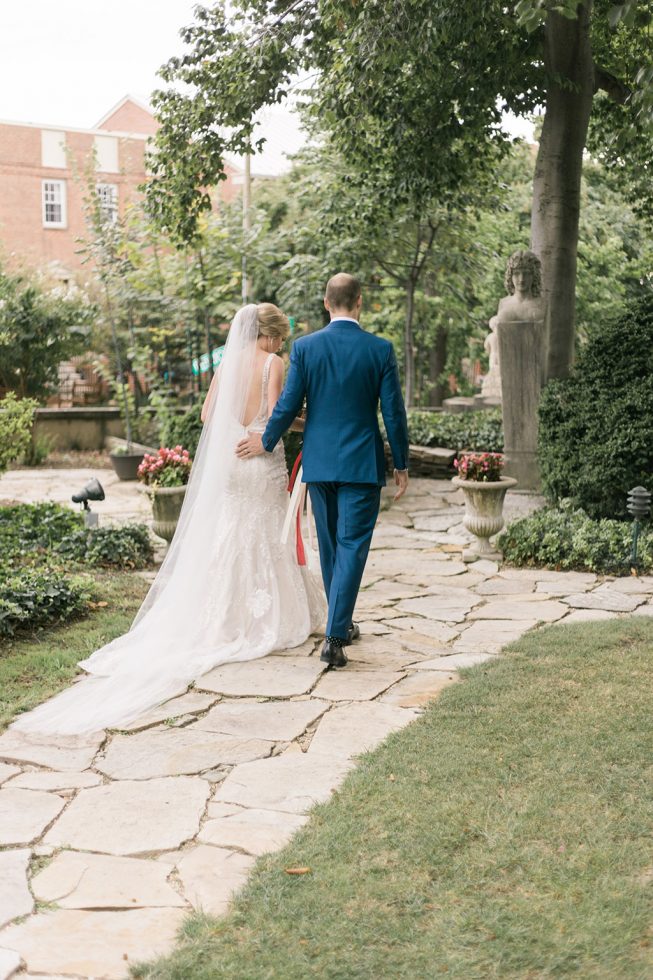 For their elegant wedding at the Meridian House, Adeline and Matt focused on food and florals. Going with a fall color palette, Adeline picked out maroon bridesmaids dresses to complement her Madison James gown, a beautiful v-neck lace dress with a long train and matching veil. She chose a loose arrangement of flowers in a similar palette. The bouquet of roses was tied off with a scarlet silk sash that popped in photographs.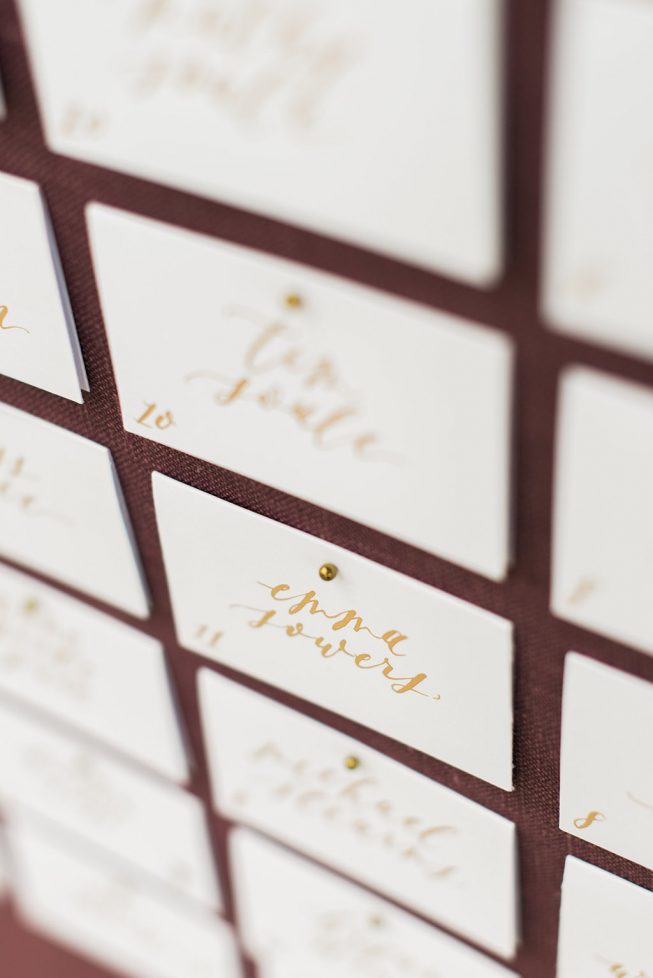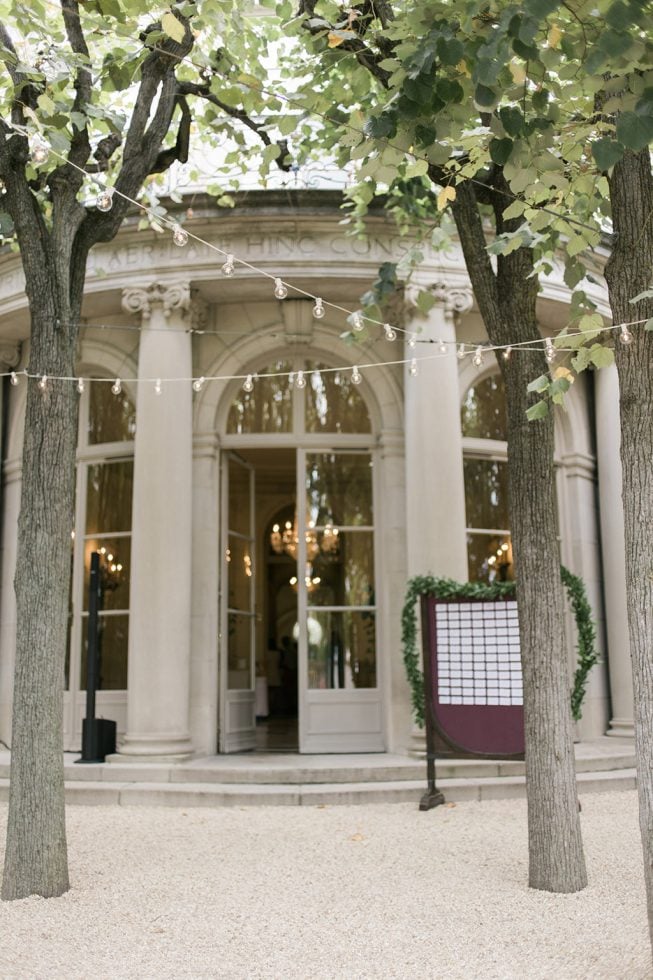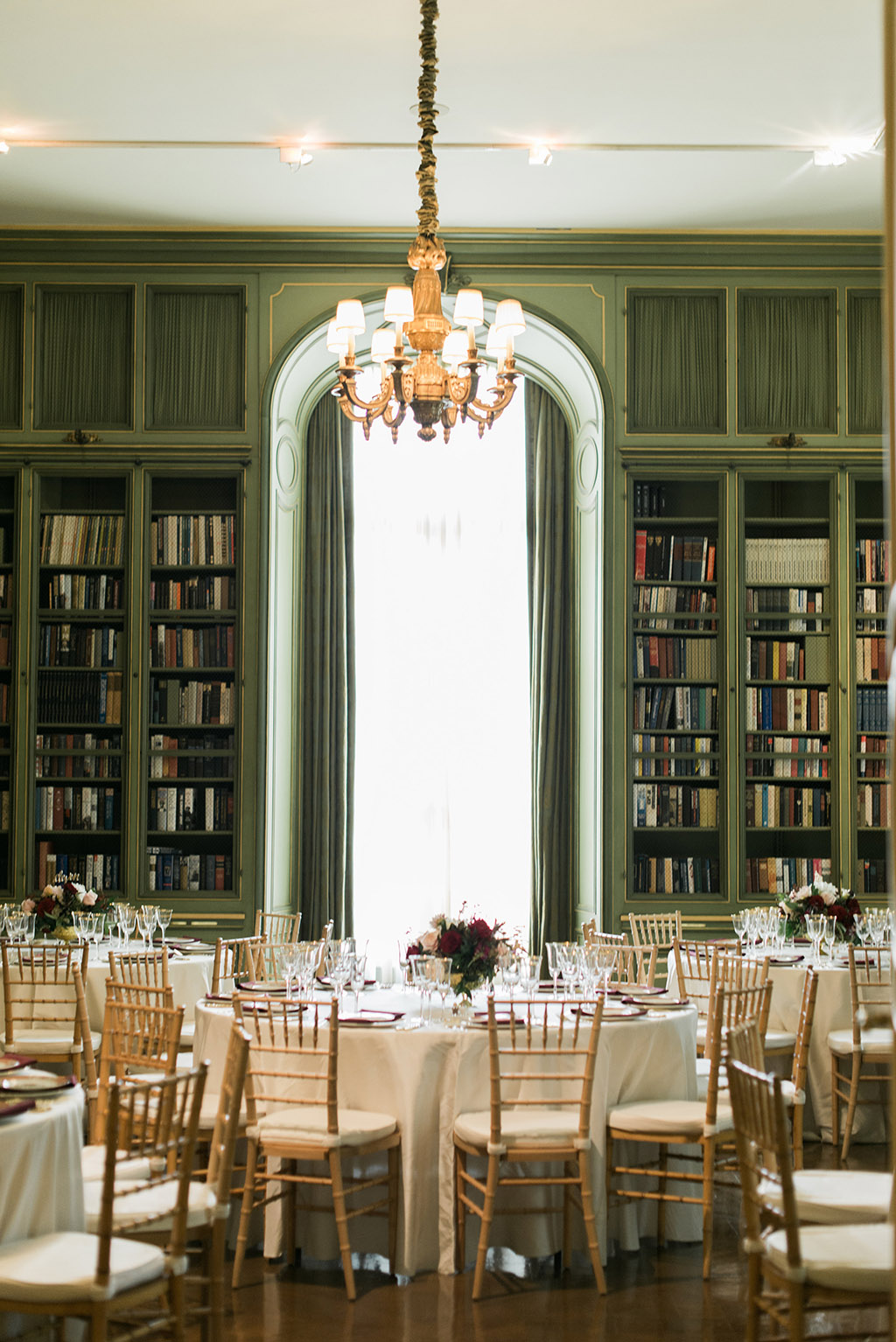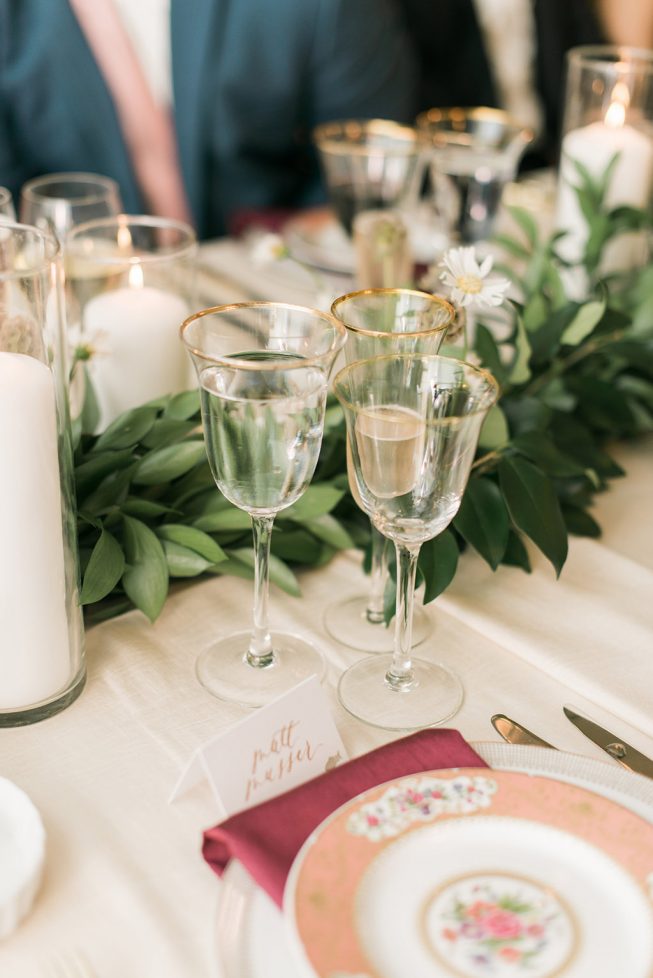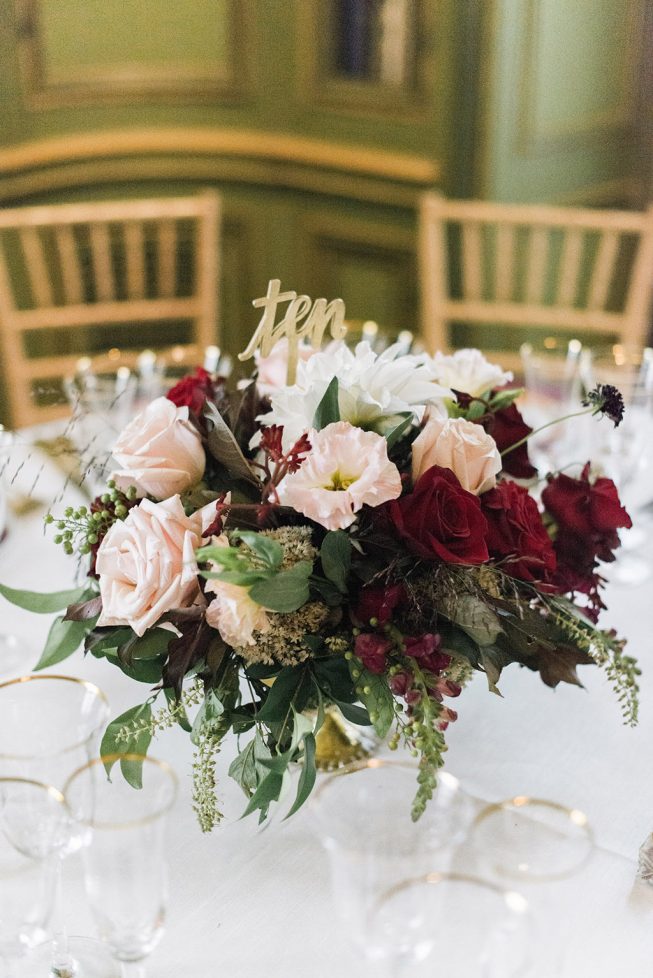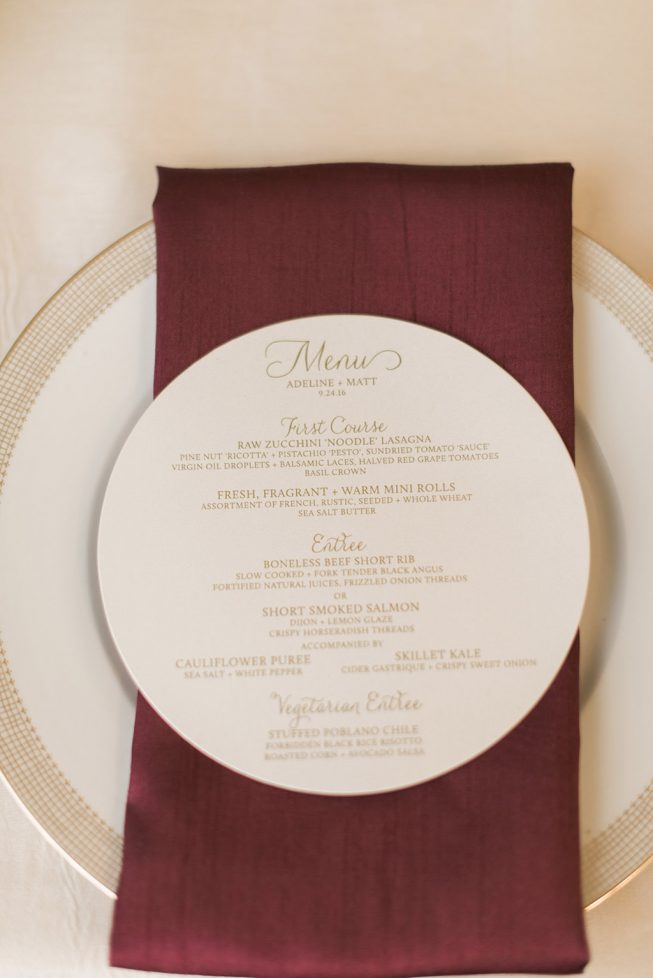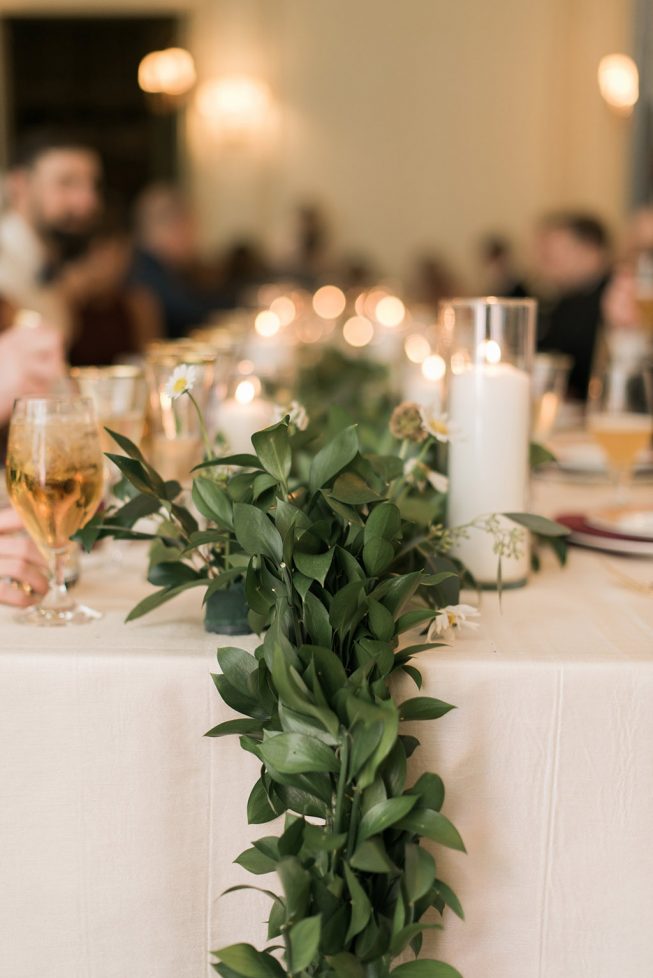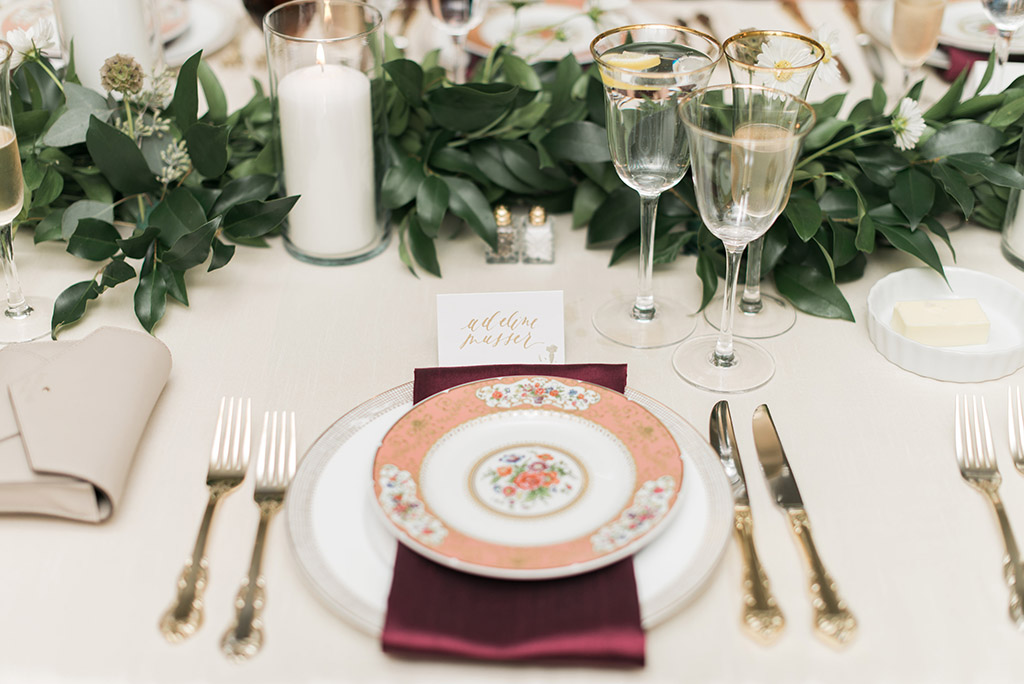 Guests toasted cocktails like "The Matteline"—a vodka, St. Germain, grapefruit juice, and Peychaud's Bitters concoction—and "The Sadie," a southern riff of Bourbon, unsweetened iced tea, lemon juice and honey.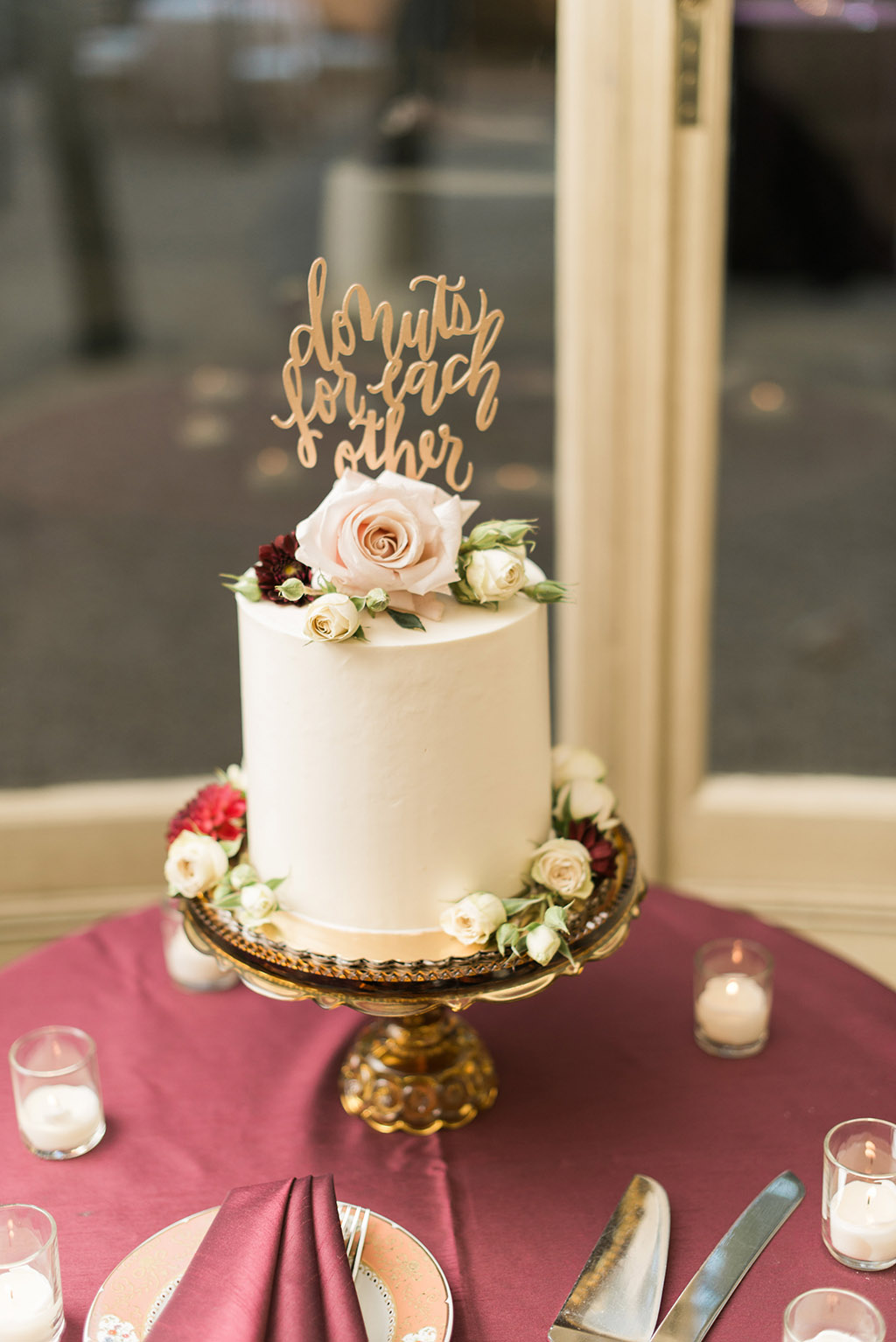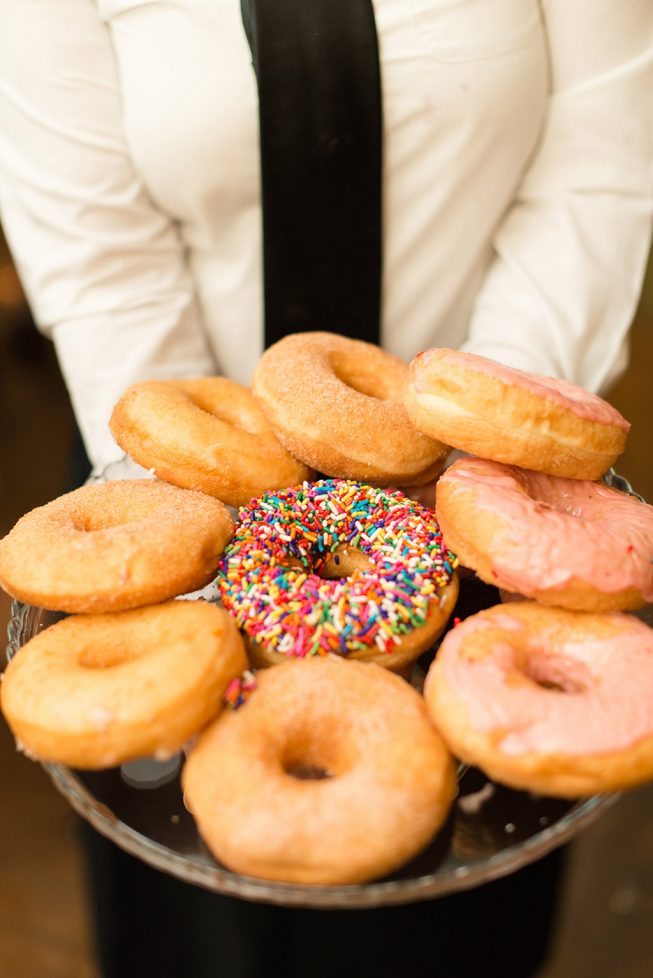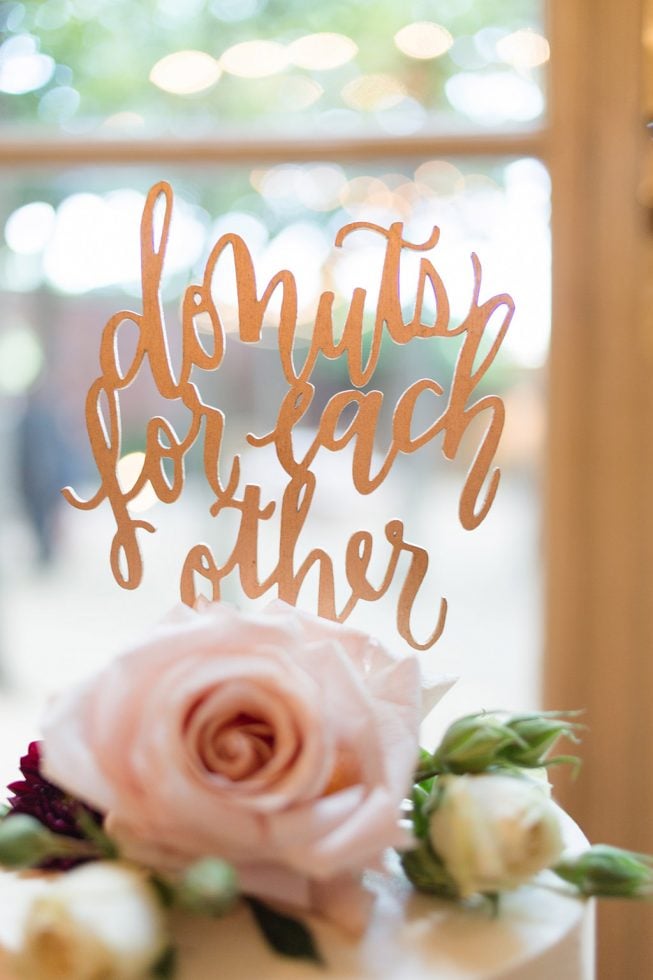 For dessert, party-goers selected from sweet including donuts from Sugar Shack and an almond and lemon cake with a topper that read "Do-Nuts for Each Other." The couple honeymooned in Thailand.
THE DETAILS
Photography: Kimberly Florence Photography | Wedding Ceremony and Reception Venue: Meridian House | Event Coordinator: Kristi Hartig of Glow Weddings and Events | Florist: Growing Wild Floral Company | Catering and Wedding Cake: Main Event Caterers | Donuts: Sugar Shack | Bride's Gown: Madison James from Kleinfleld Bridal | Bride's Hair: Chelsea Horan of Sugar House Day Spa & Salon | Makeup Artist: Candace Gonzalez | Groom's Tux: Suitsupply | Music: Chris Laich Music Services | Invitations: Preppy Pink Pony | Calligraphy: Sarah Bohl Designs | Lighting: John Farr Lighting