When Meghan Foy first laid eyes on Paul Martin, he wasn't what she expected. The photos of the man she'd fallen for online spoke of someone preppy, stylish—but the guy who'd arrived at her front door was wearing a flannel and driving a pickup truck with a box of dipping tobacco in the center console.
As it turns out, though, everything wasn't quite how it seemed: the car was a rental, the dip belonged to a friend, and the casual outfit was only a product of their decision to go on a hike. Meghan's doubts quickly subsided, and the chemistry they'd felt while messaging online was magnified tenfold. Read on for their story (and succulent-themed wedding!) with photos by Anna Grace Photography.
Like B&G on Facebook | Follow B&G on Instagram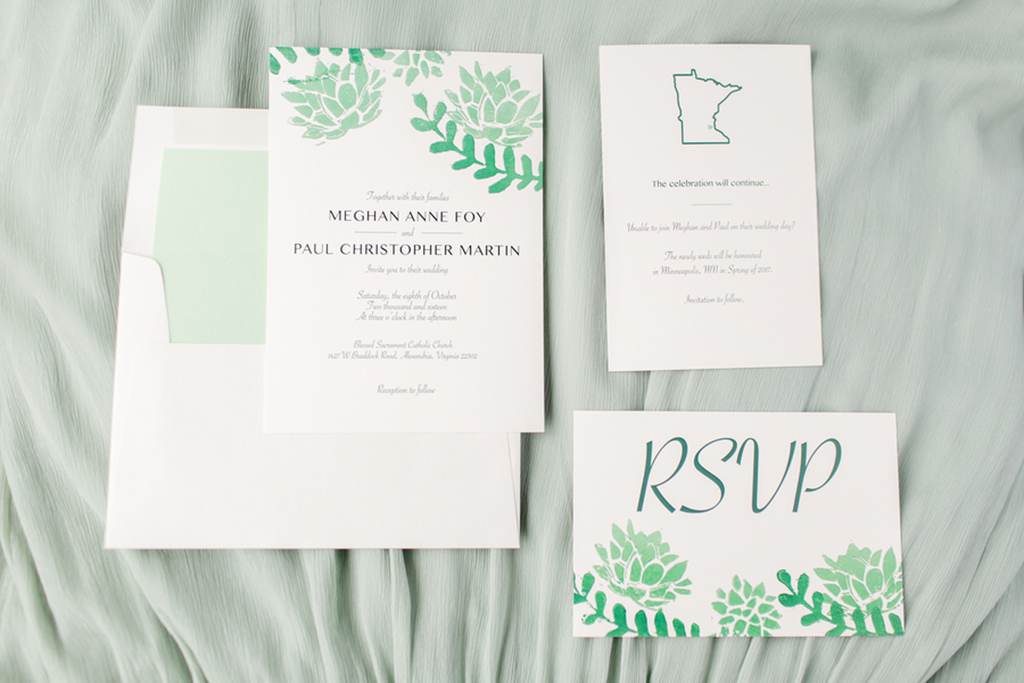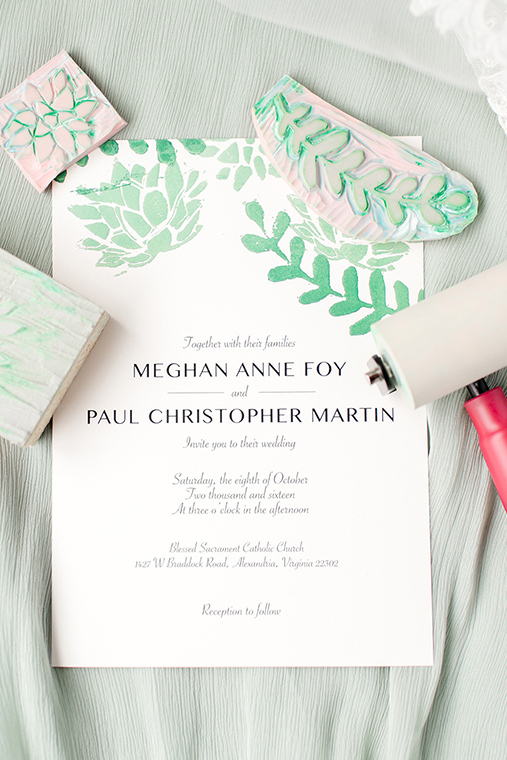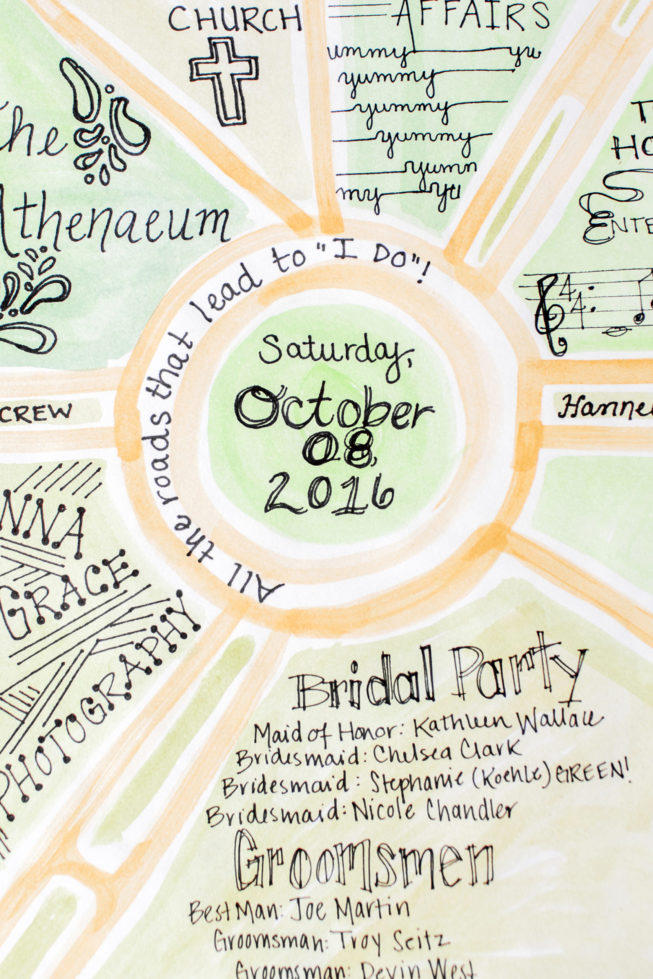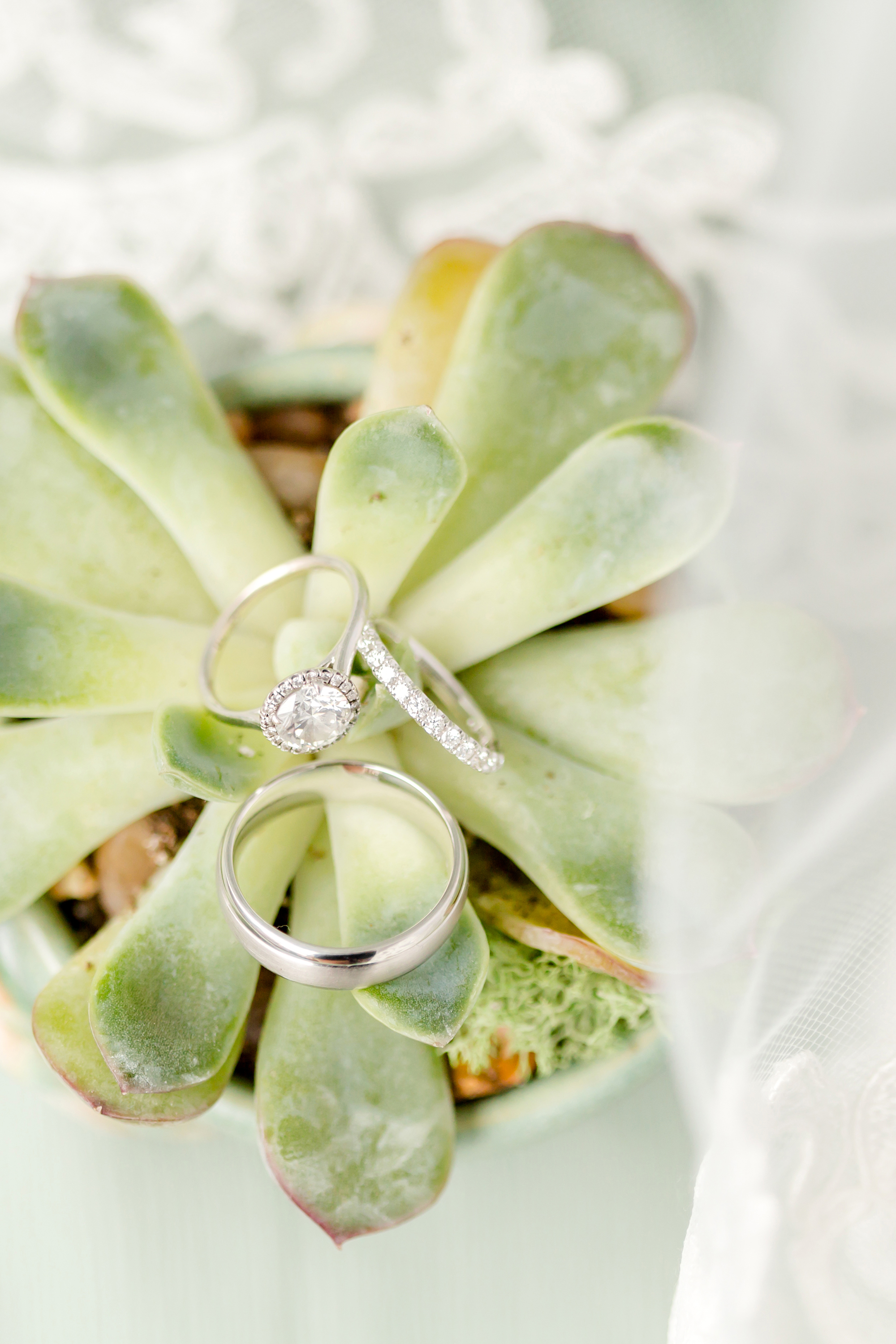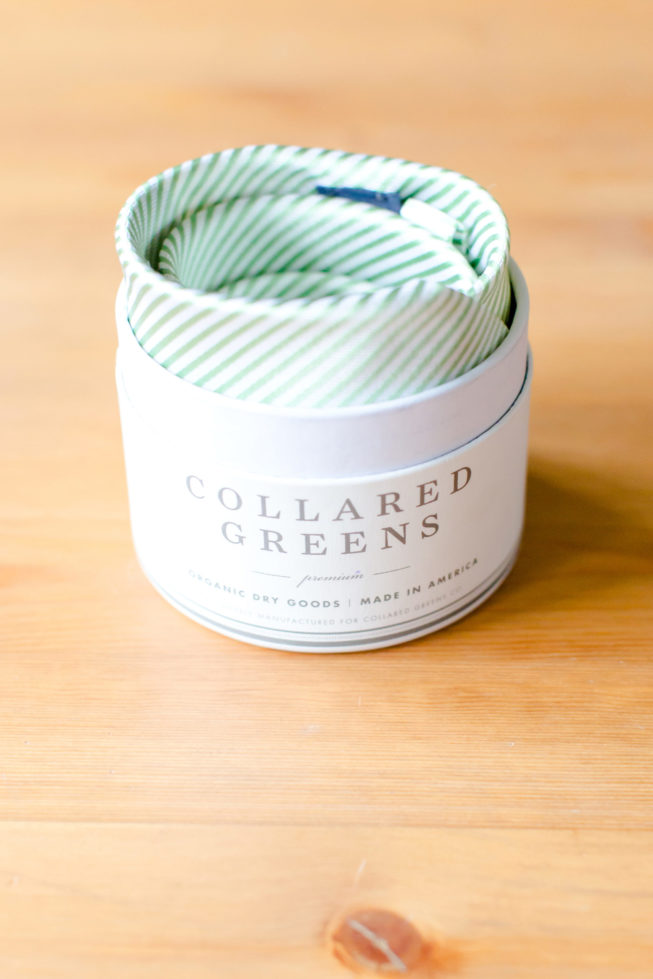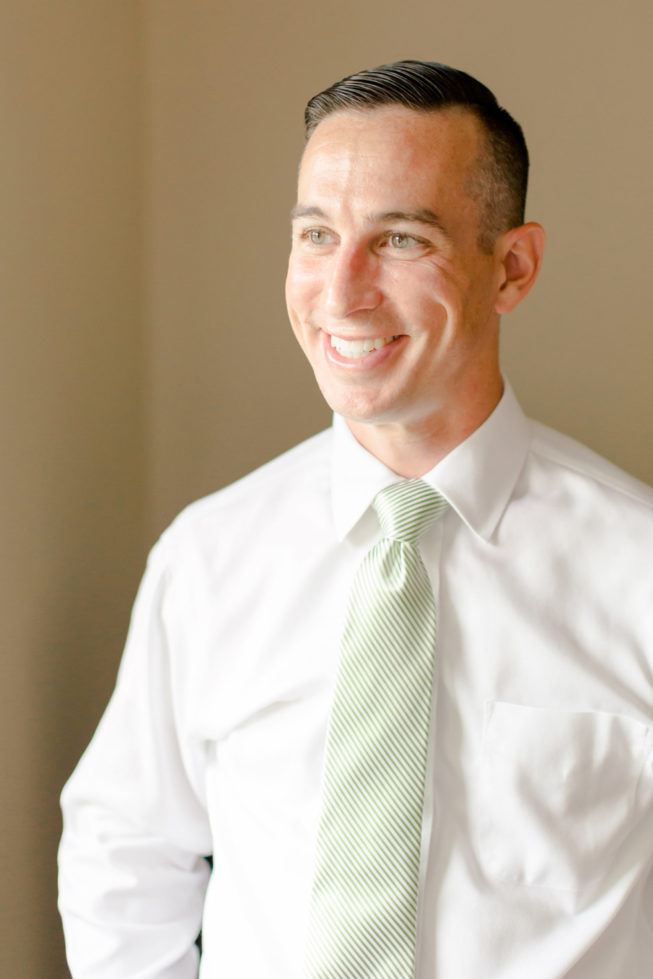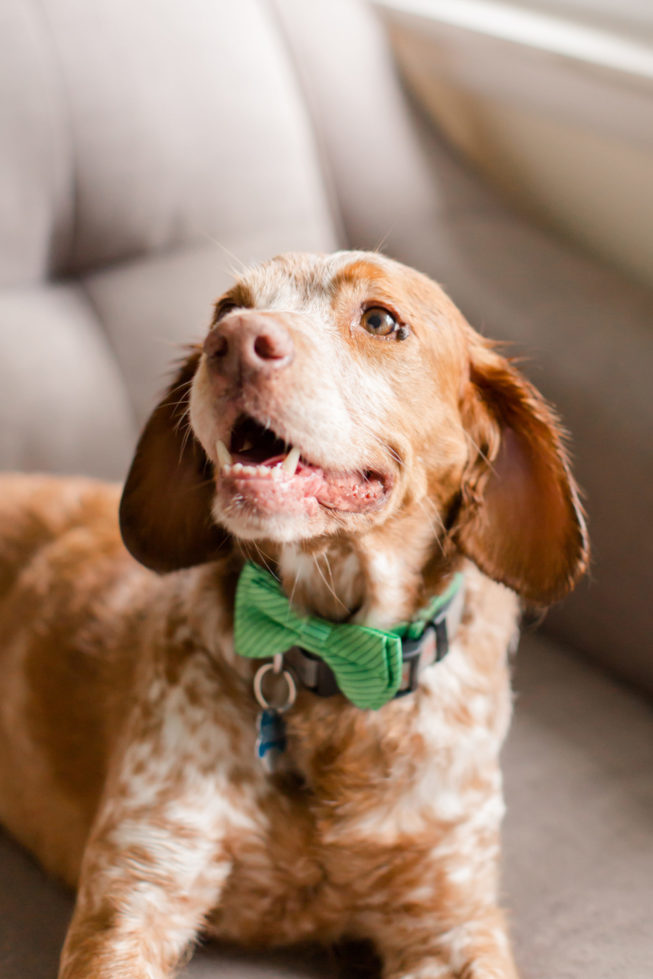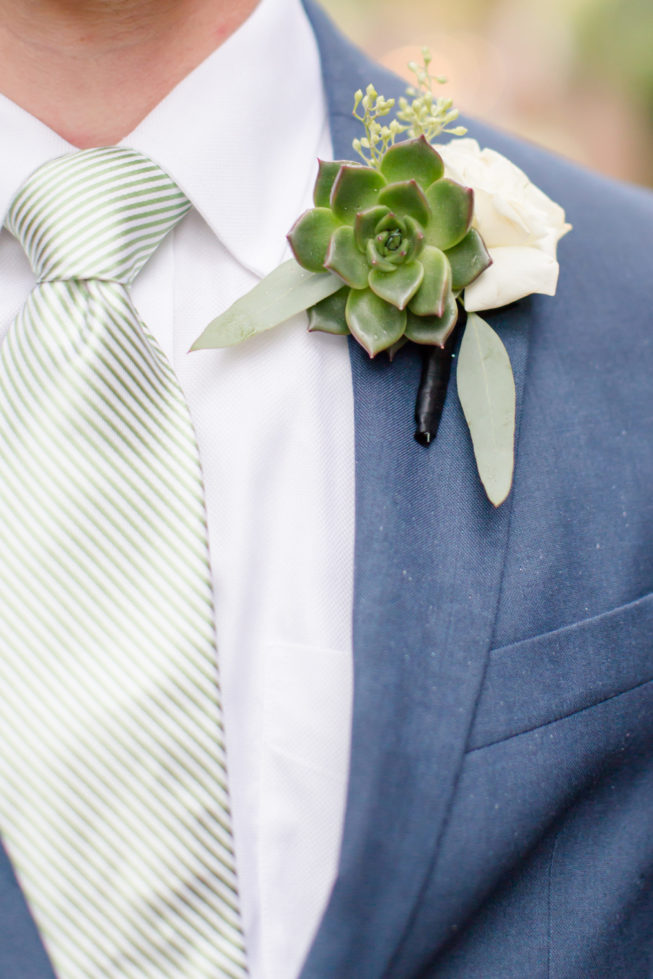 Once convinced that Paul's country-boy appearance was (really) just a fluke, Meghan joined him in the truck, and they ventured to Rock Creek Park. There, Paul showed off his navigation skills, leading the two of them on a pre-mapped hike—without the help of a trail.
Impressed, she agreed to a post-walk dinner downtown, where the two proved just as great trivia partners as they'd been hiking buddies. But as the night progressed, Meghan found herself carrying the conversation and wondering how, exactly, Paul was feeling. (As it turns out, he has quite the poker face.) Once again assuaging her doubts, he called the next day for a second date.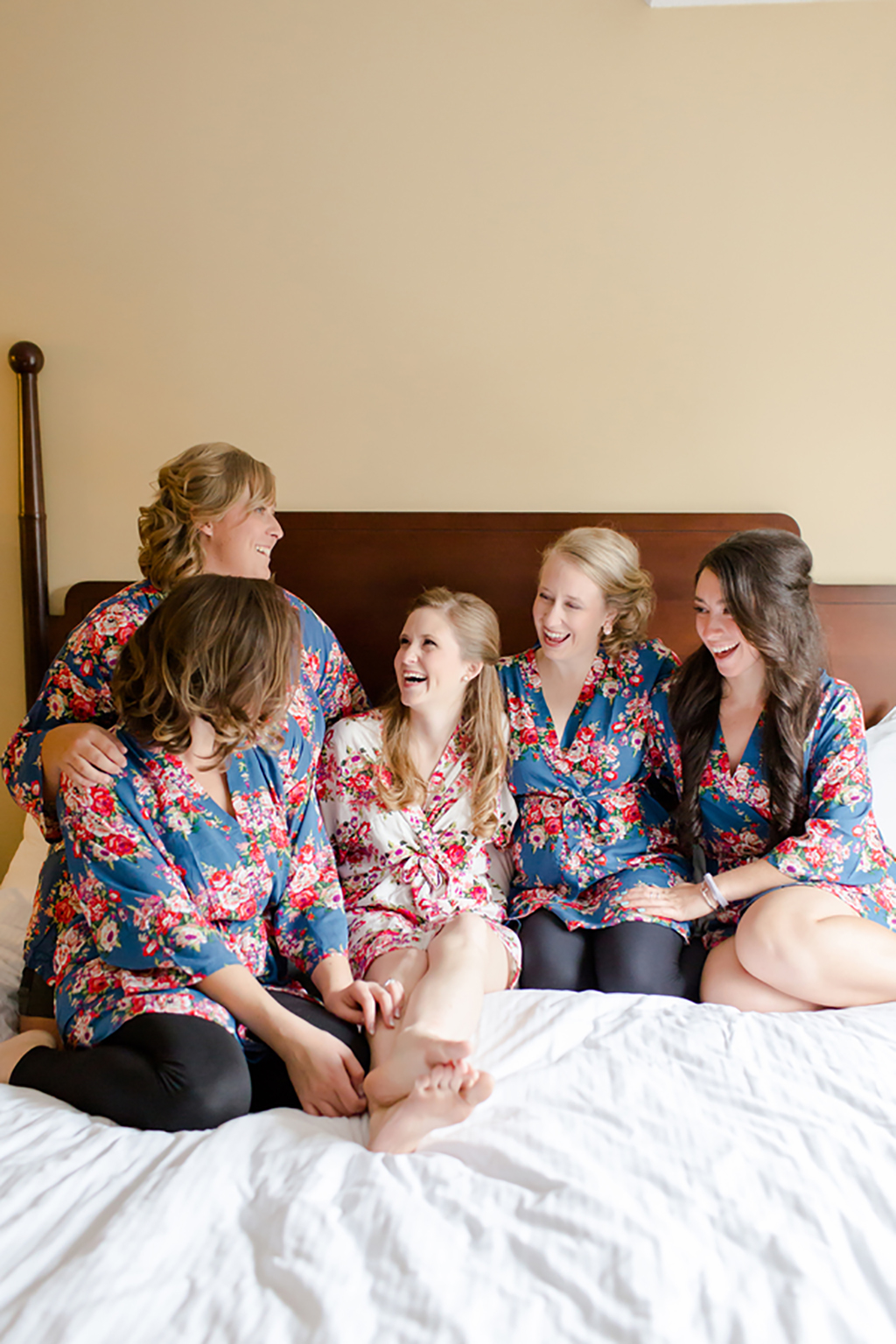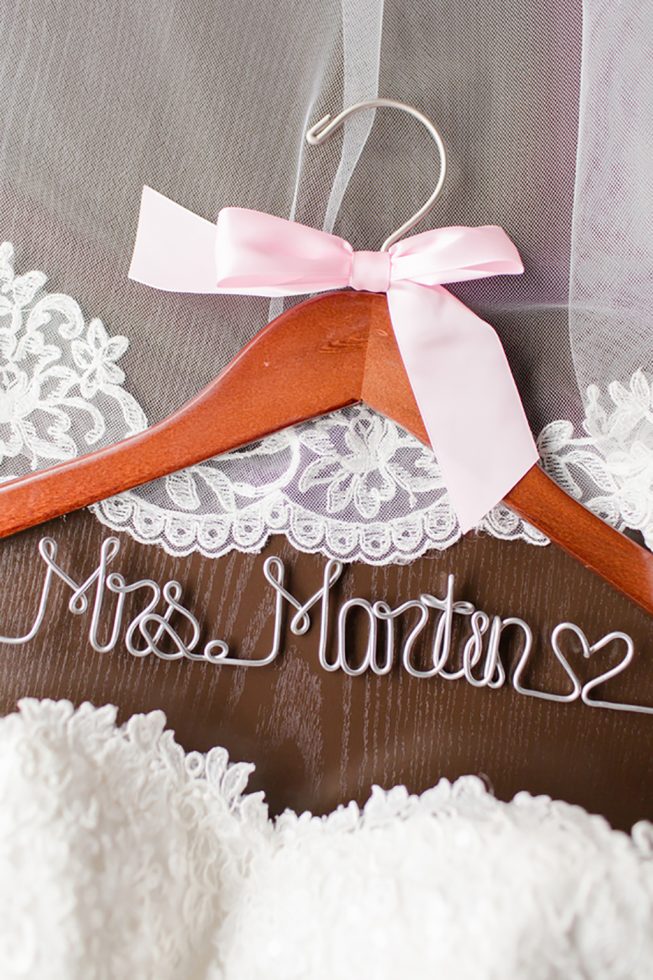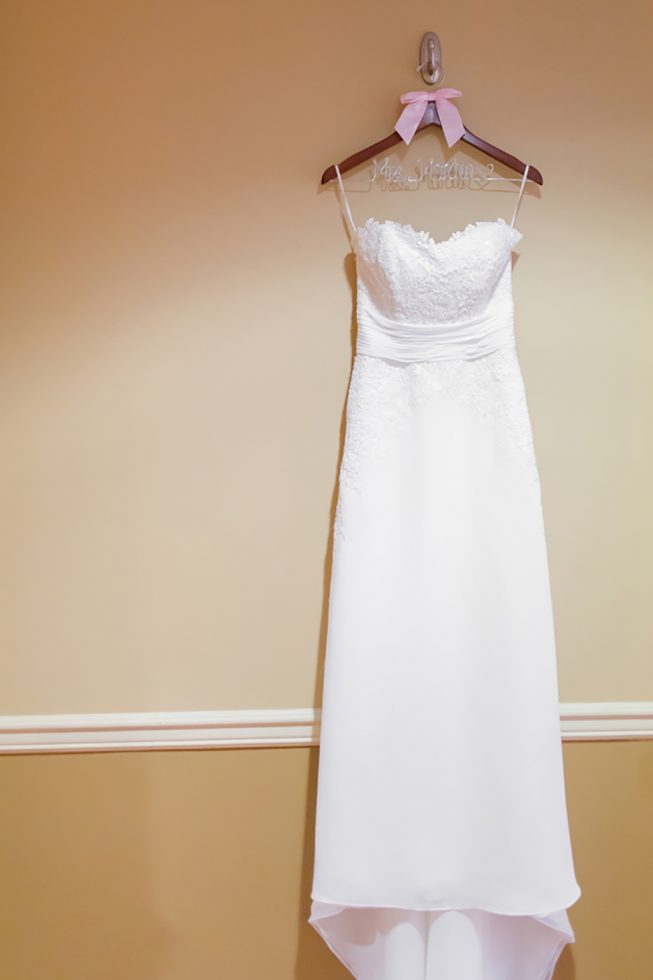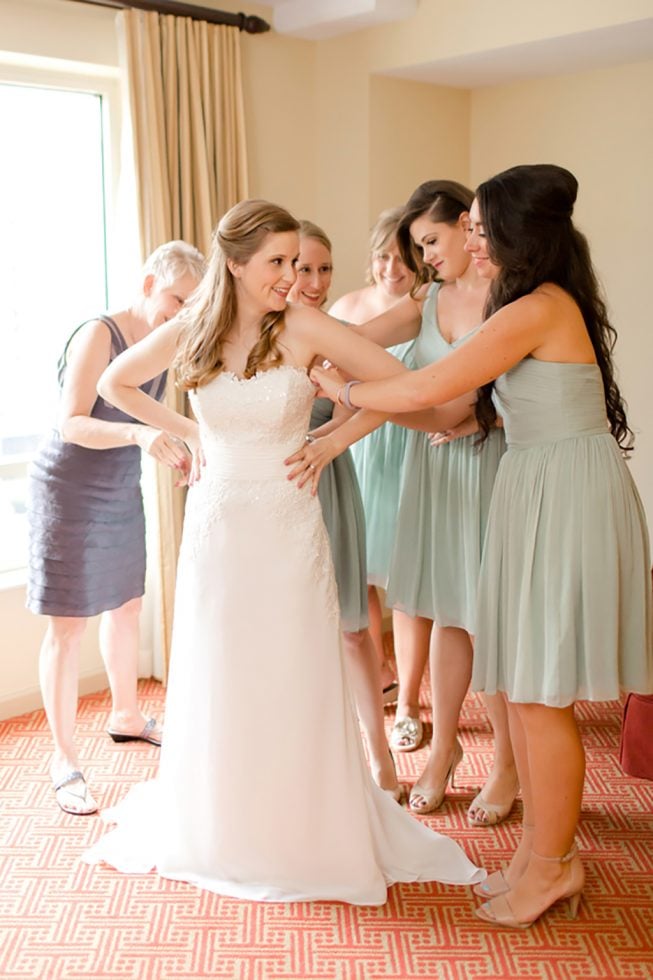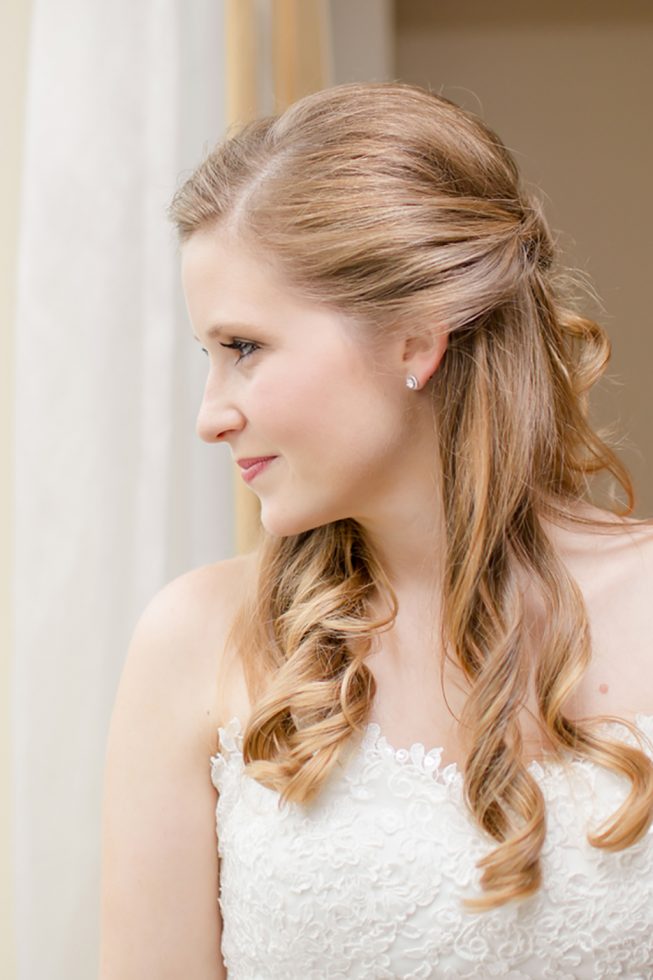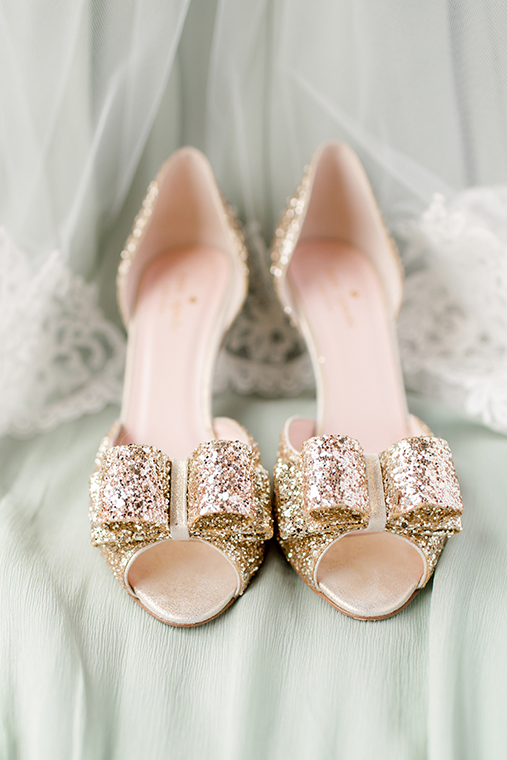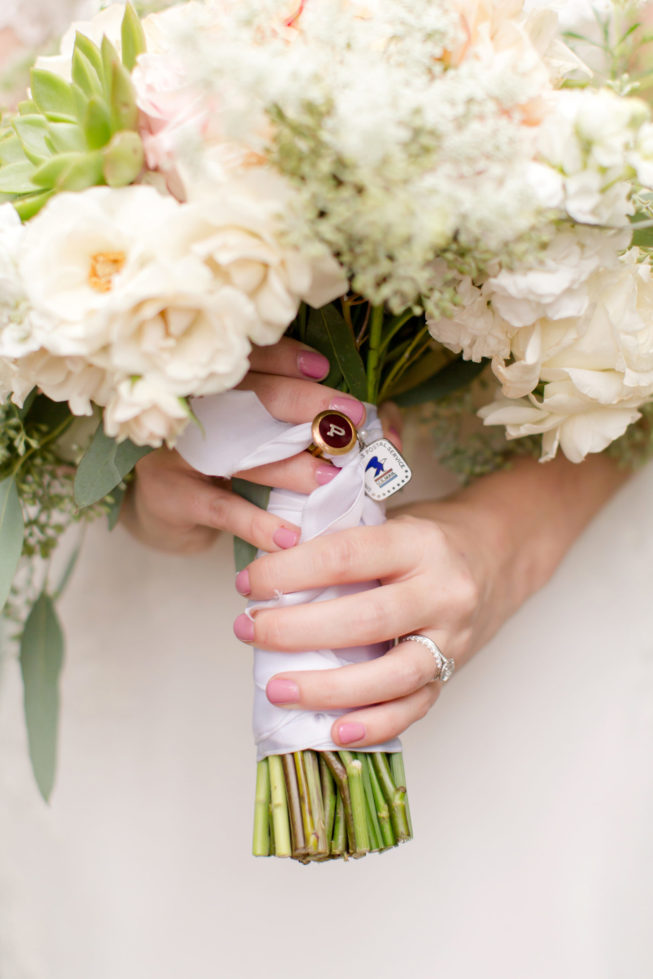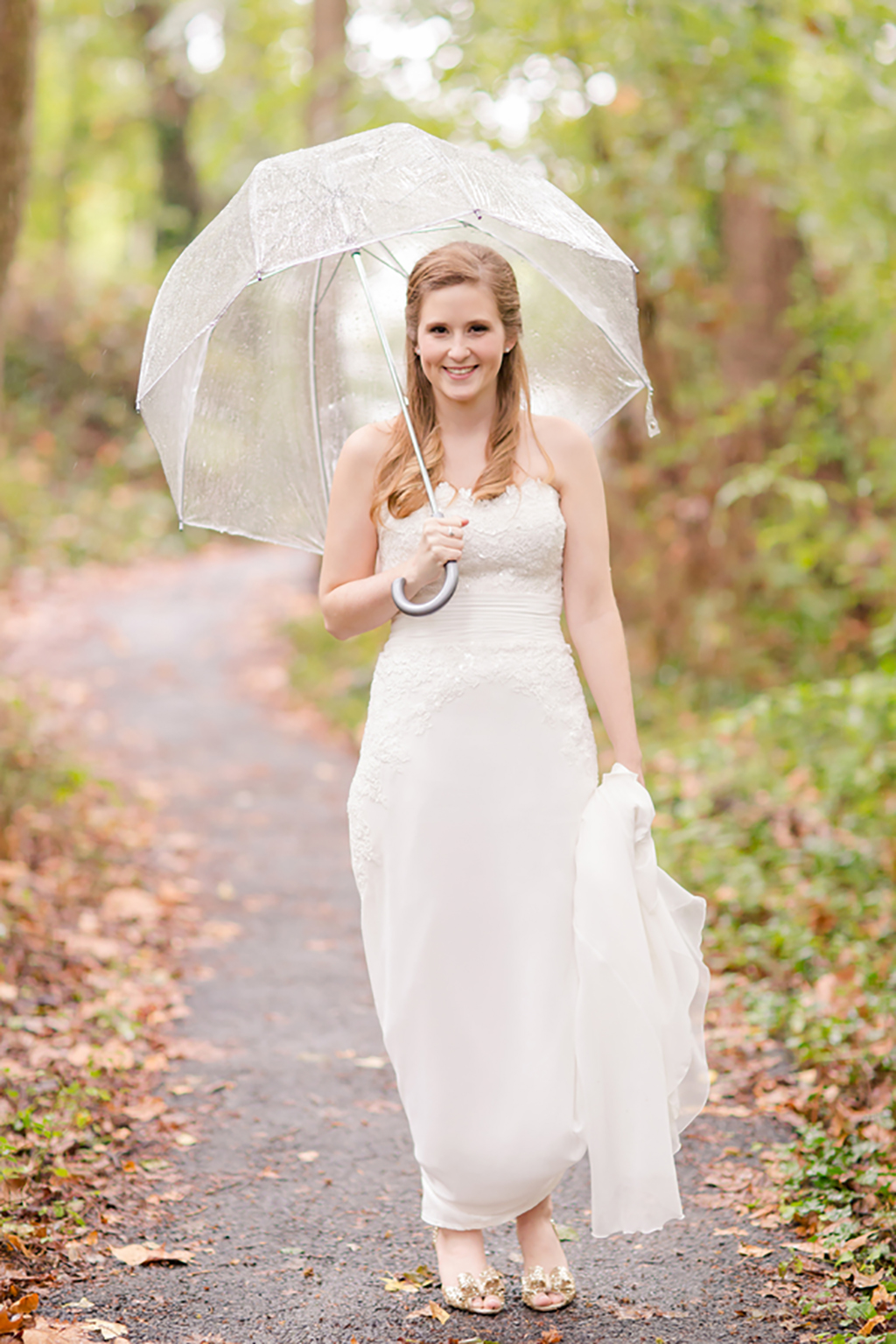 Three years later, Meghan arrived home to the smell of chicken parmesan in the oven—a recreation of the first meal Paul had ever cooked for the two of them. When she sat down, he called over their two Brittany rescues, Dublin and Britain, before setting the table and plating their food.
Just as Meghan was about to go in for her first bite, Paul kneeled, pulled a ring from his pocket, and proposed.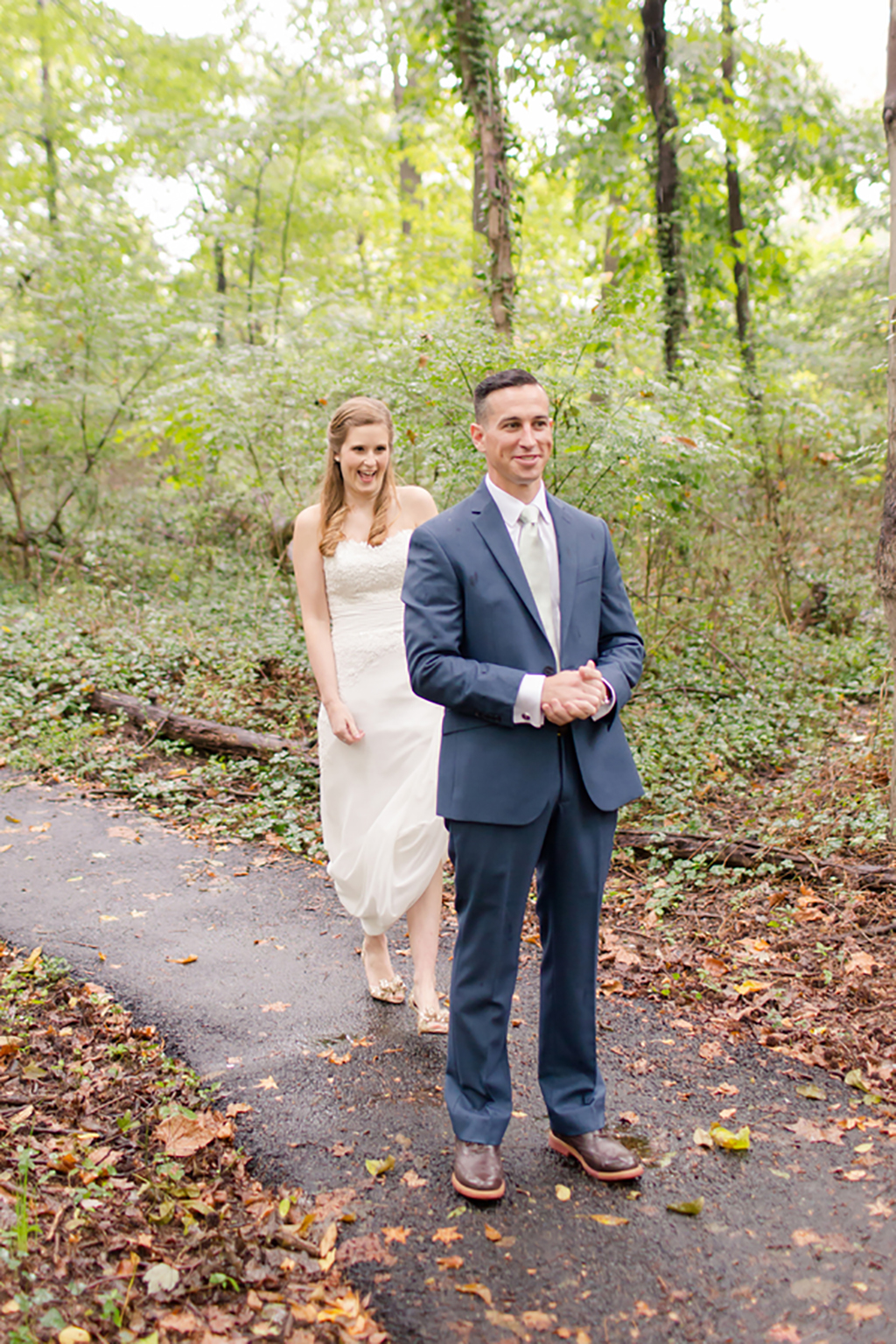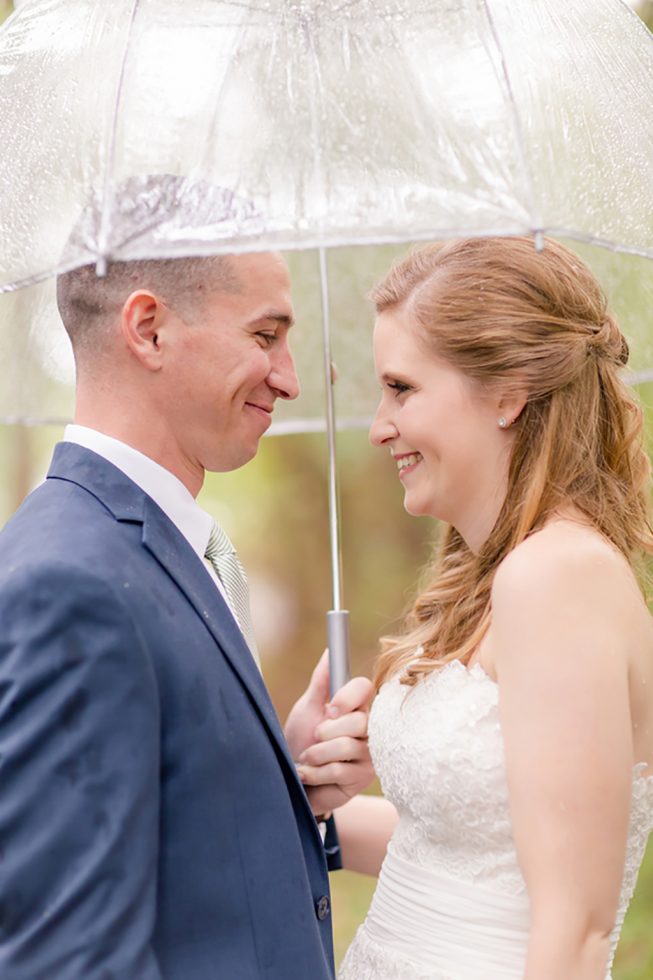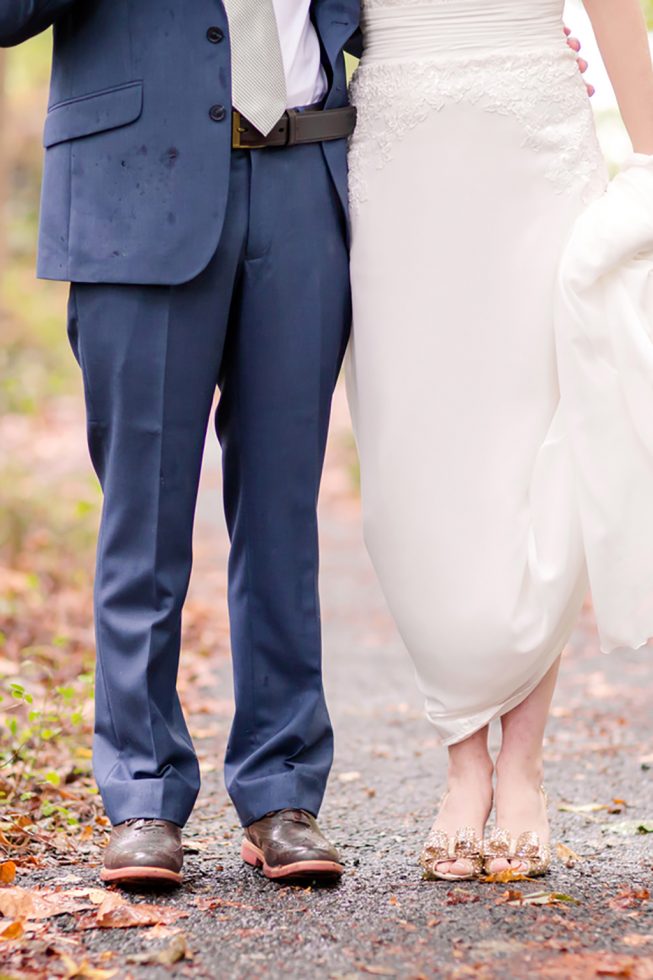 Meghan and Paul's wedding photos simply wouldn't have been complete without a few shots featuring Dublin and Britain.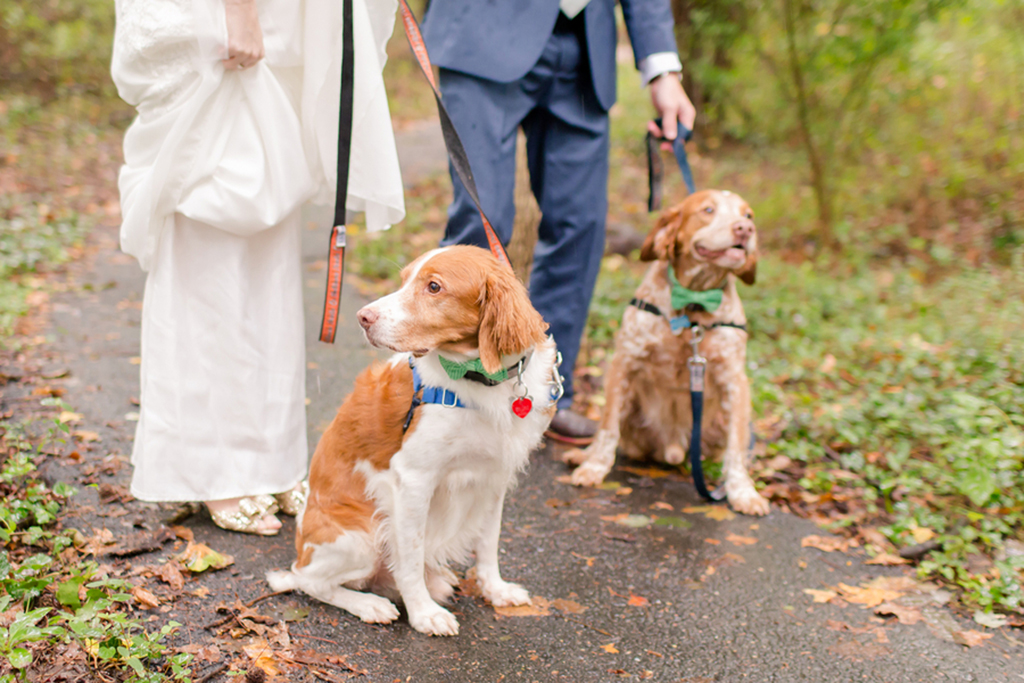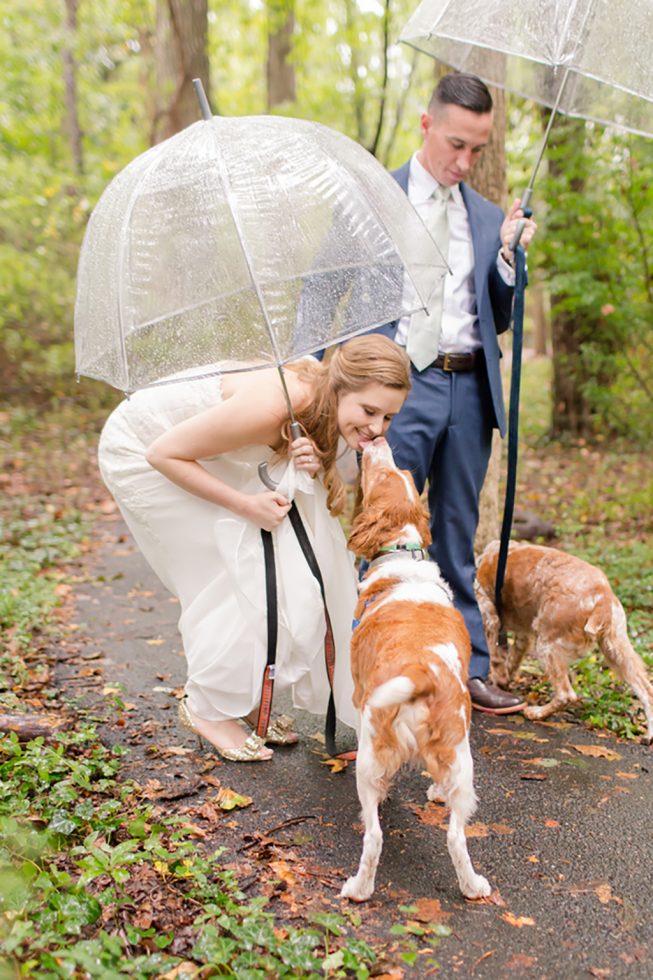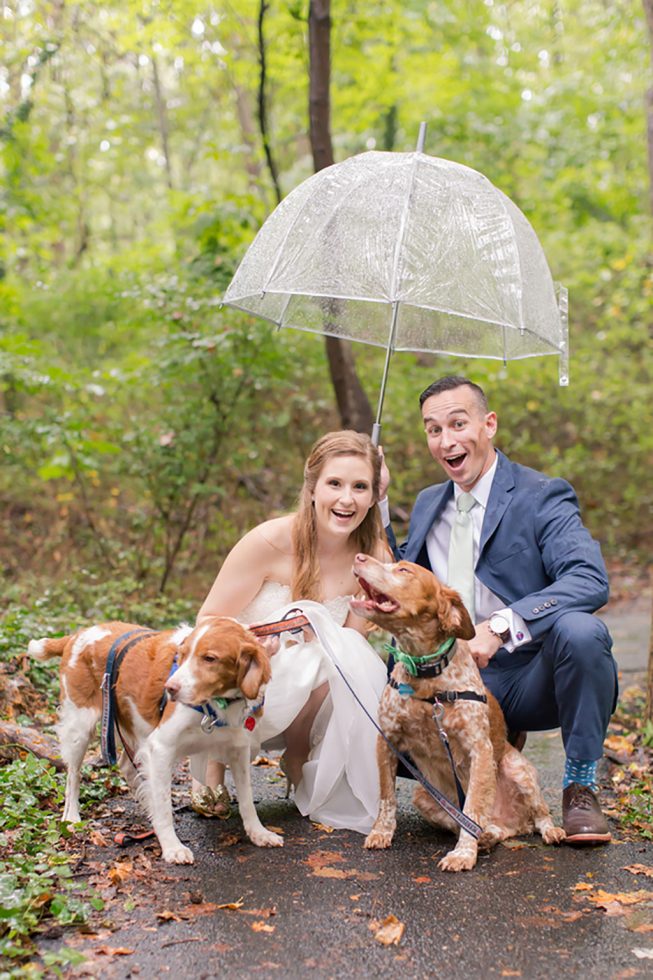 First up for Meghan and Paul's big day was a traditional ceremony at the Blessed Sacrament Catholic Church in Old Town, Alexandria.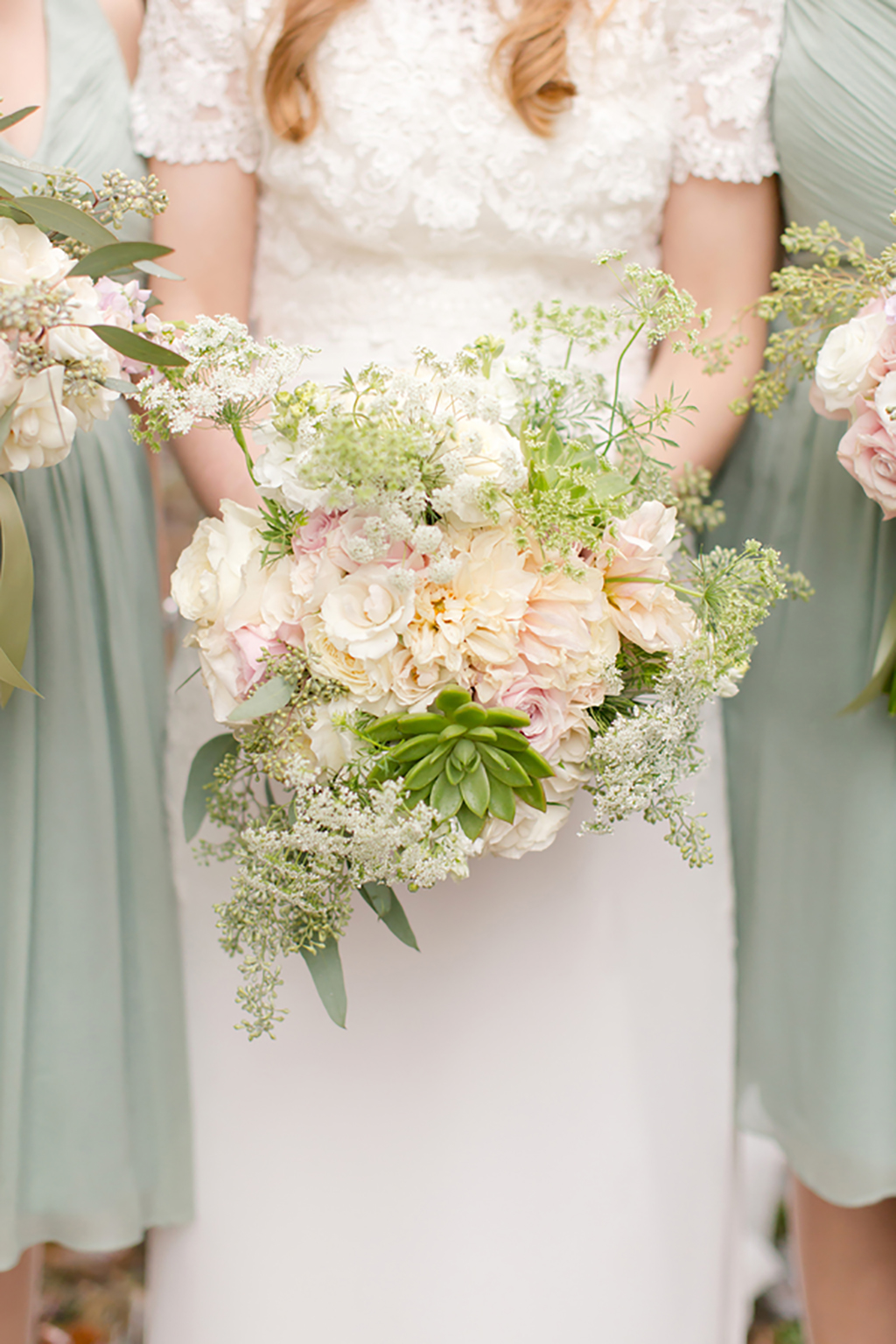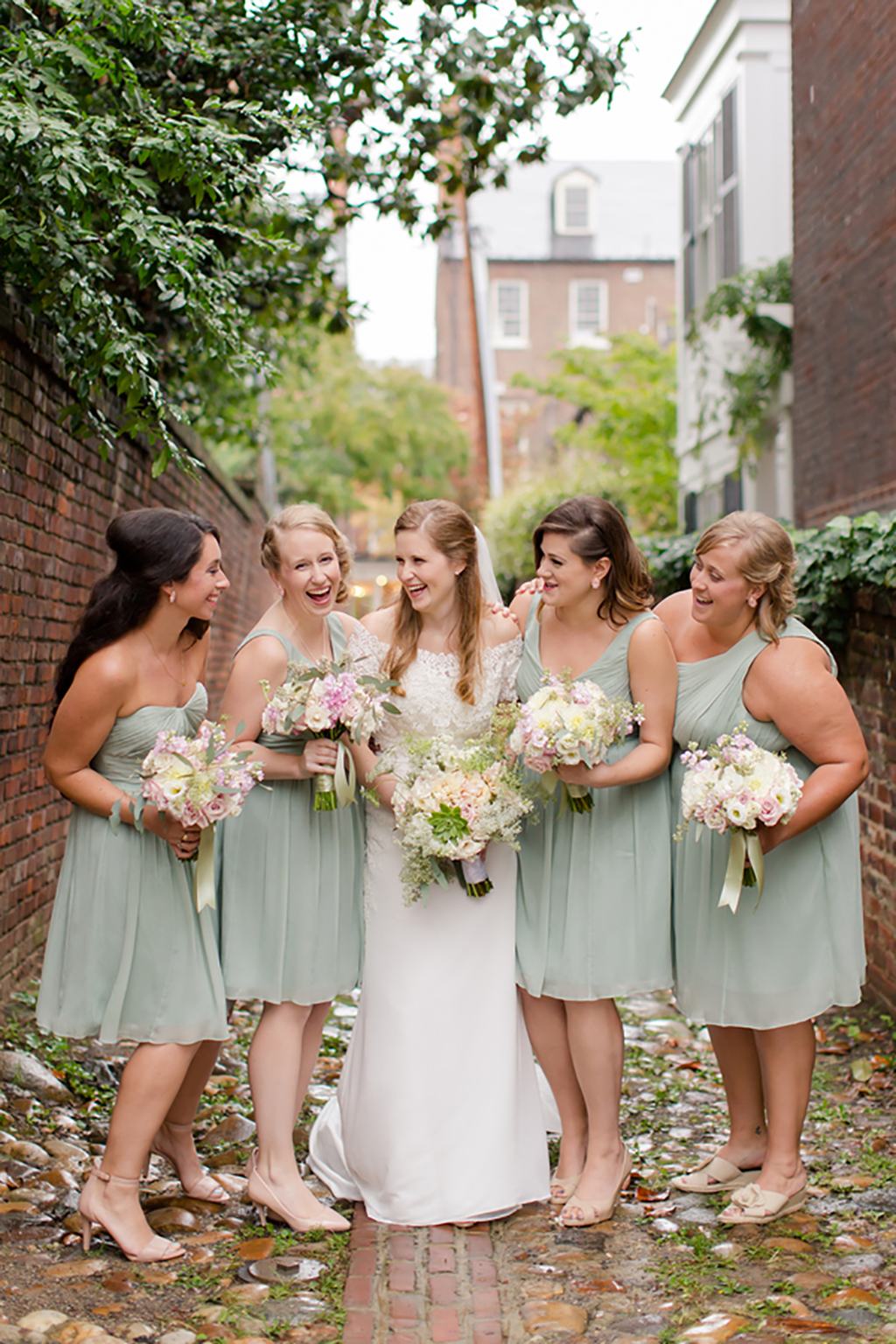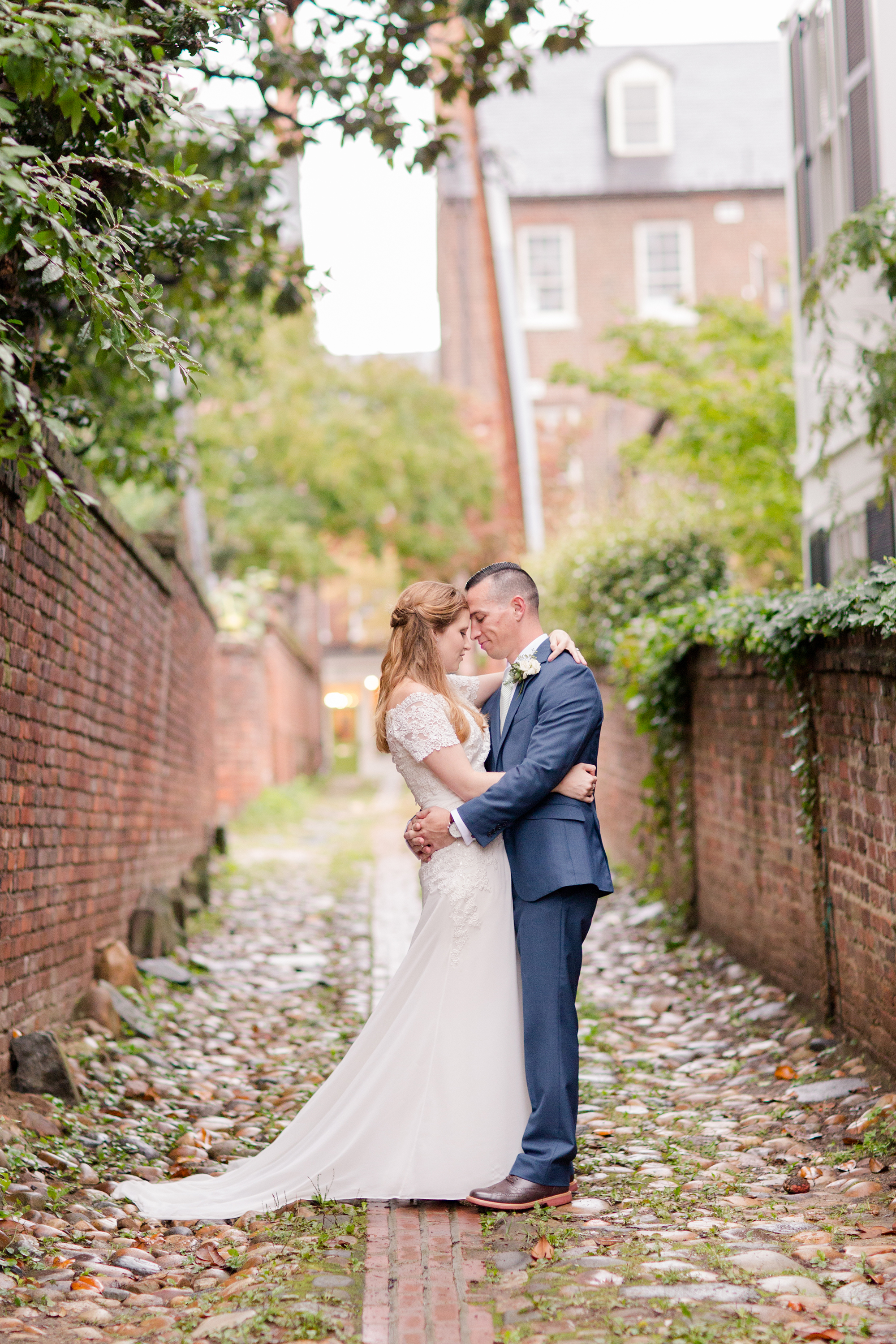 Their "I do's" were followed by an intimate reception inside the sun-soaked gallery of the Athenaeum Art Museum—which was particularly fitting for Meghan, a DC public-school art teacher. Guests were greeted by a bowl full of cut-out hearts and Sharpies (in place of a classic guestbook), which they used to write notes for the newlyweds before dropping them into a glass-and-wood box.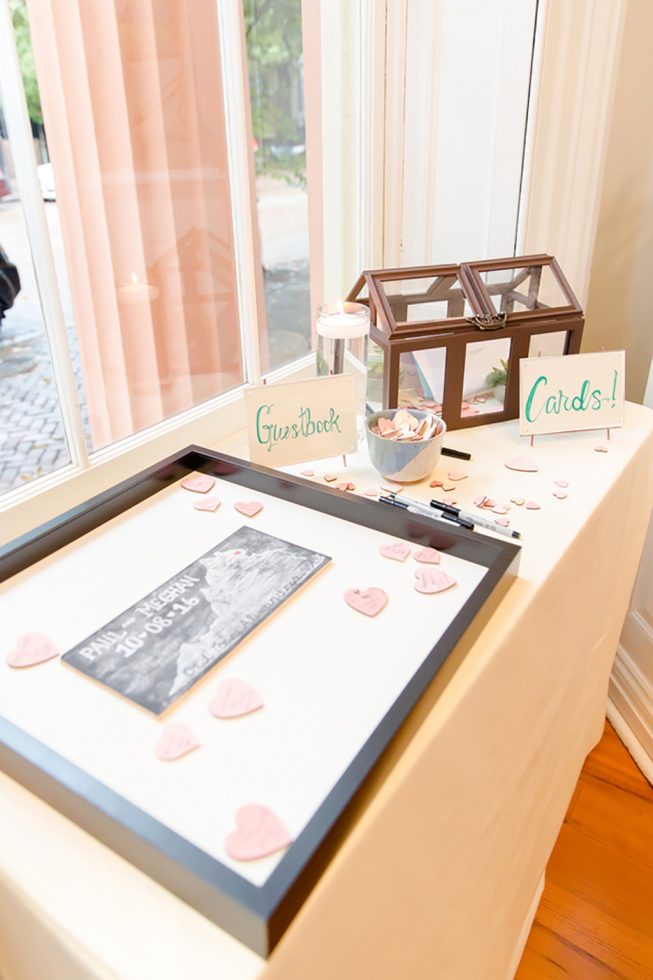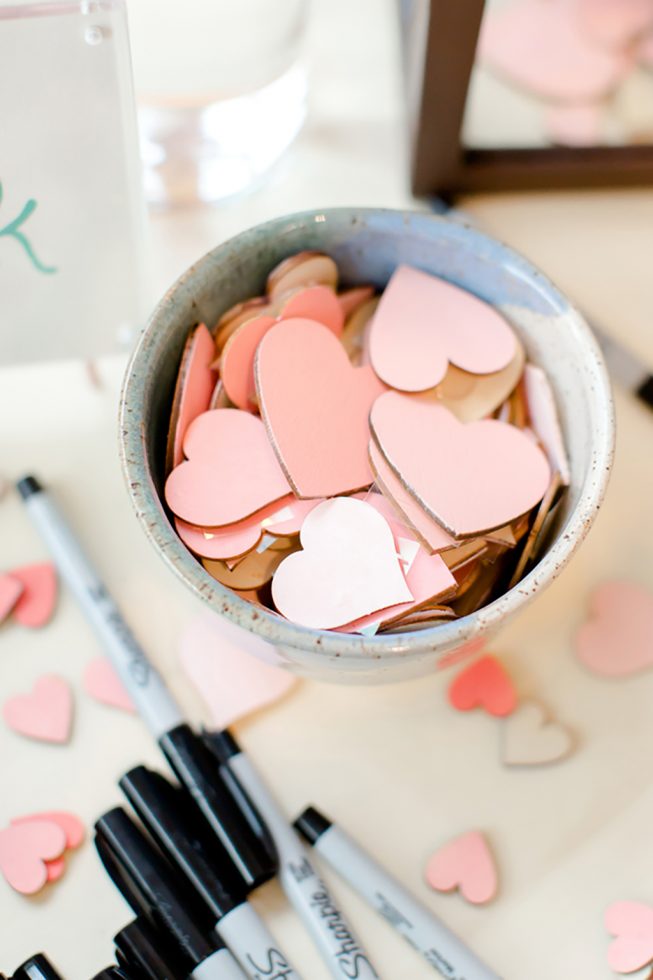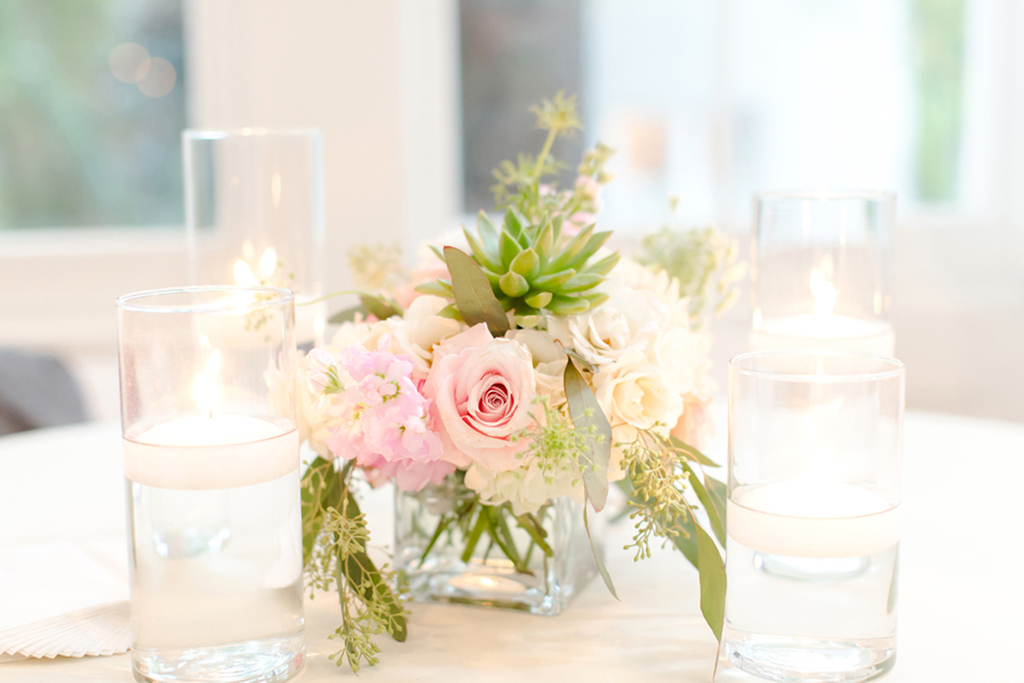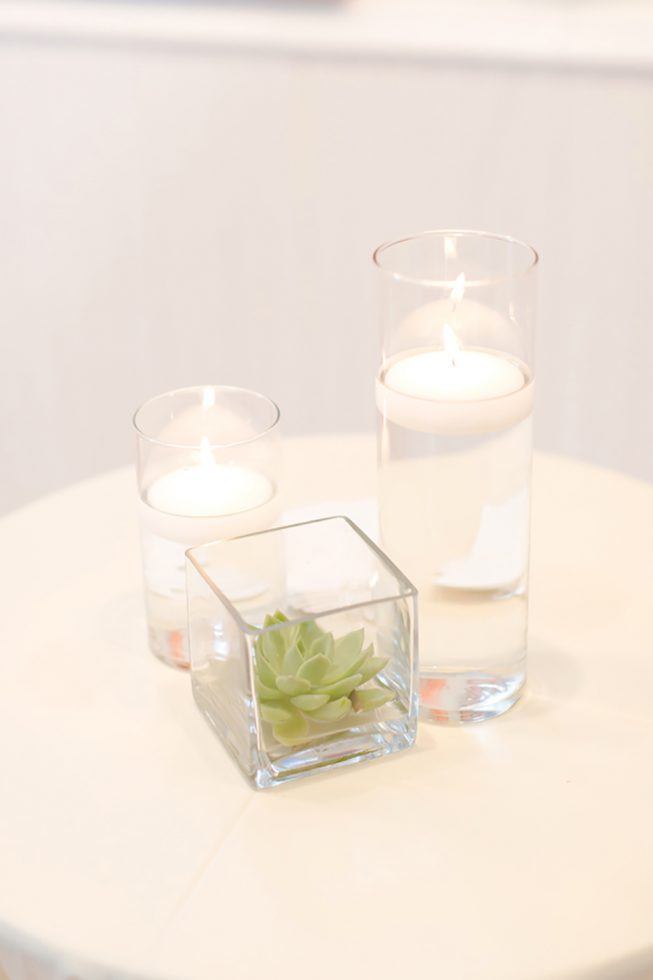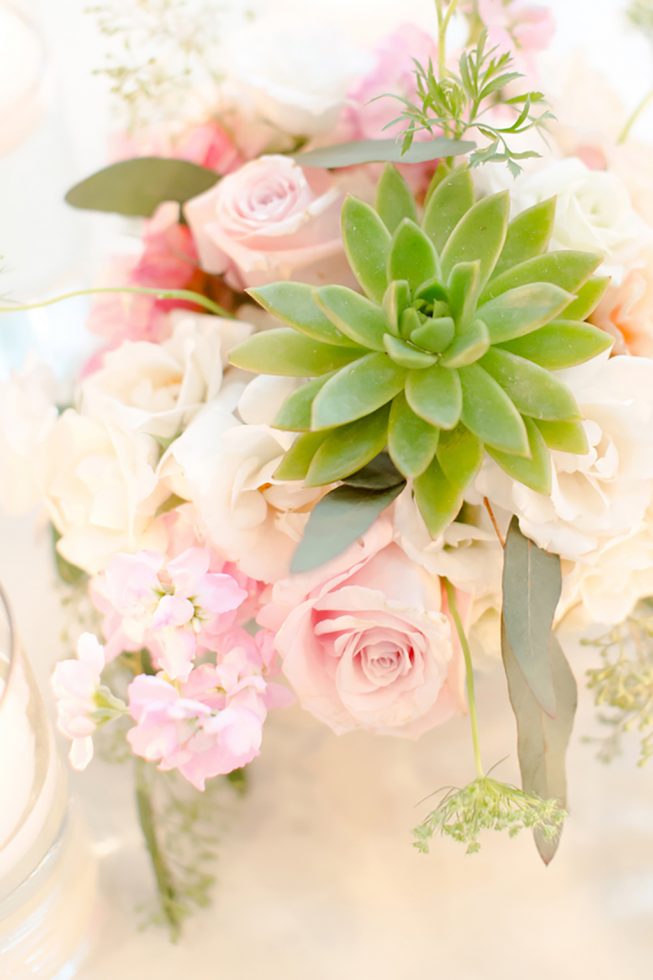 After a jazzy first dance to "Love is Here to Stay" from the soundtrack of When Harry Met Sally, Meghan and Paul cracked open their favorite hometown craft beers: hers from Flying Dog Brewery in Maryland and his from Surly Brewing Co. in Minnesota.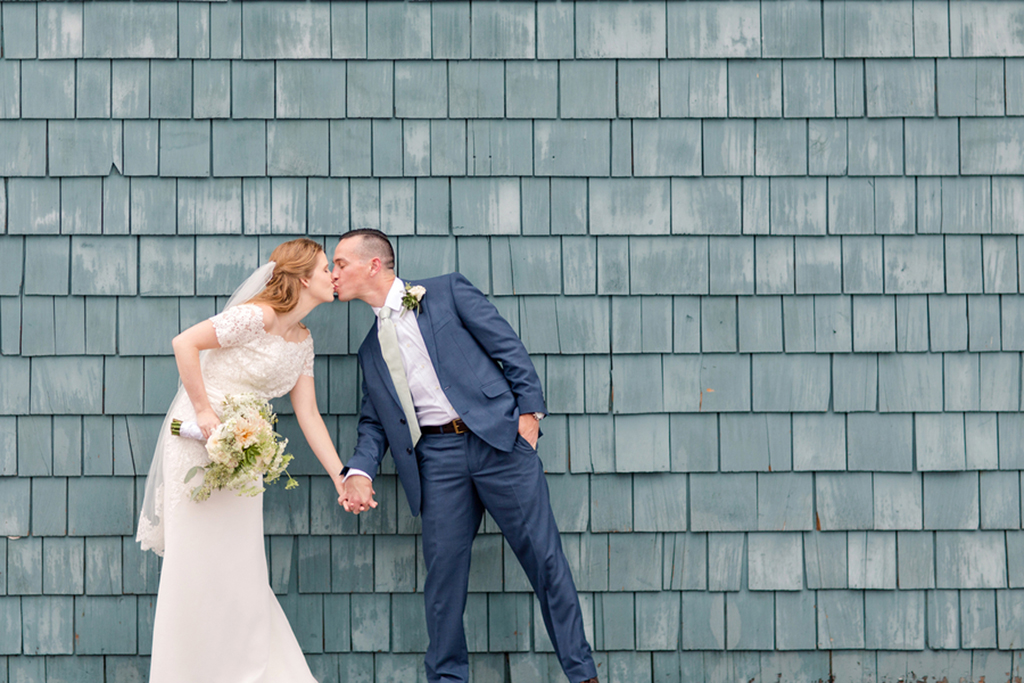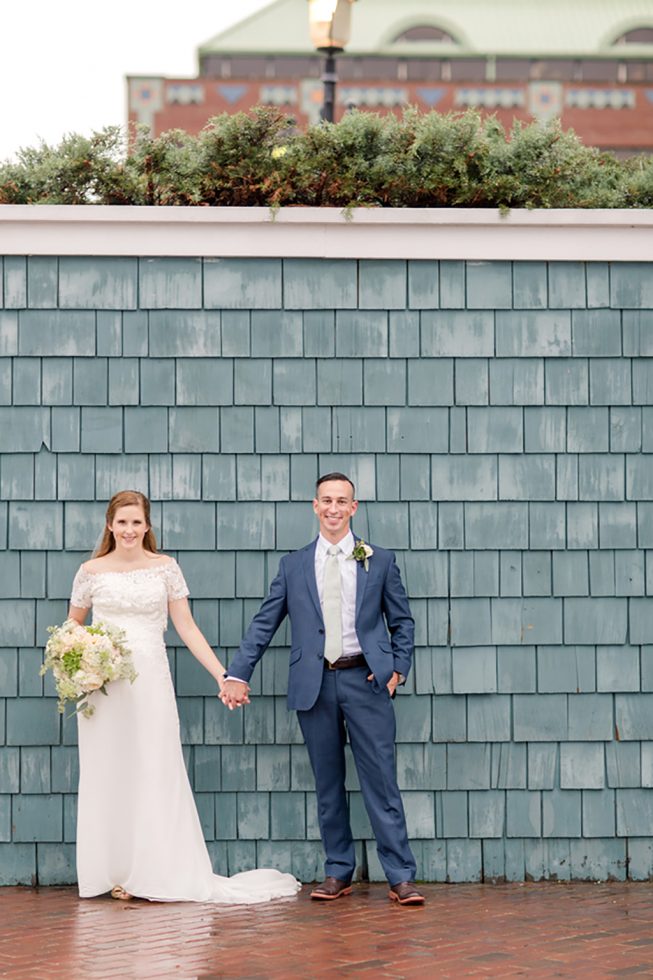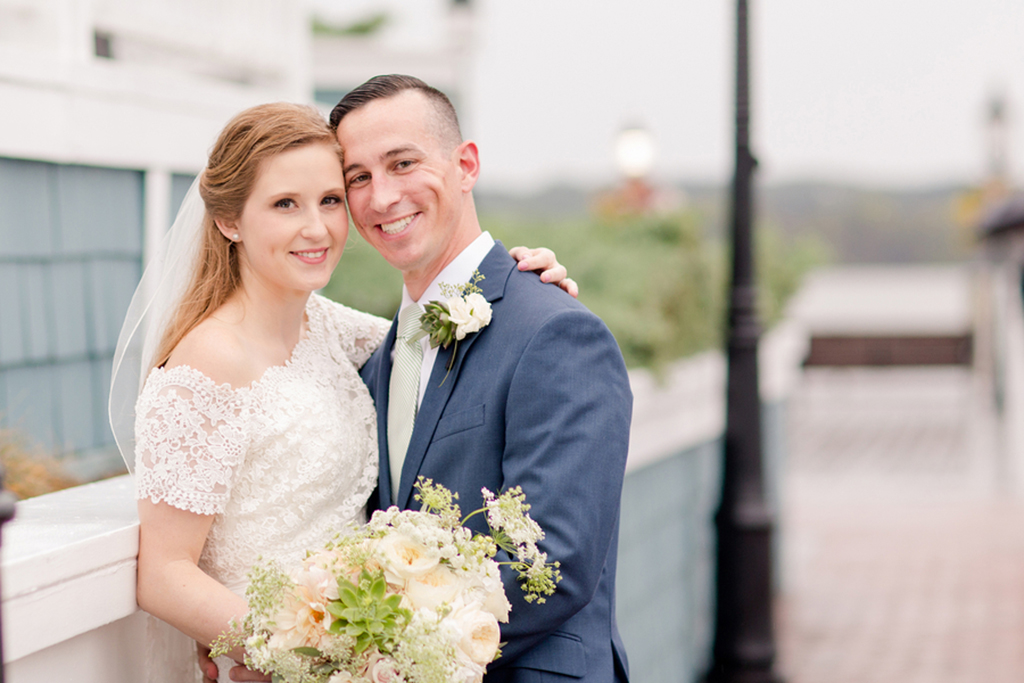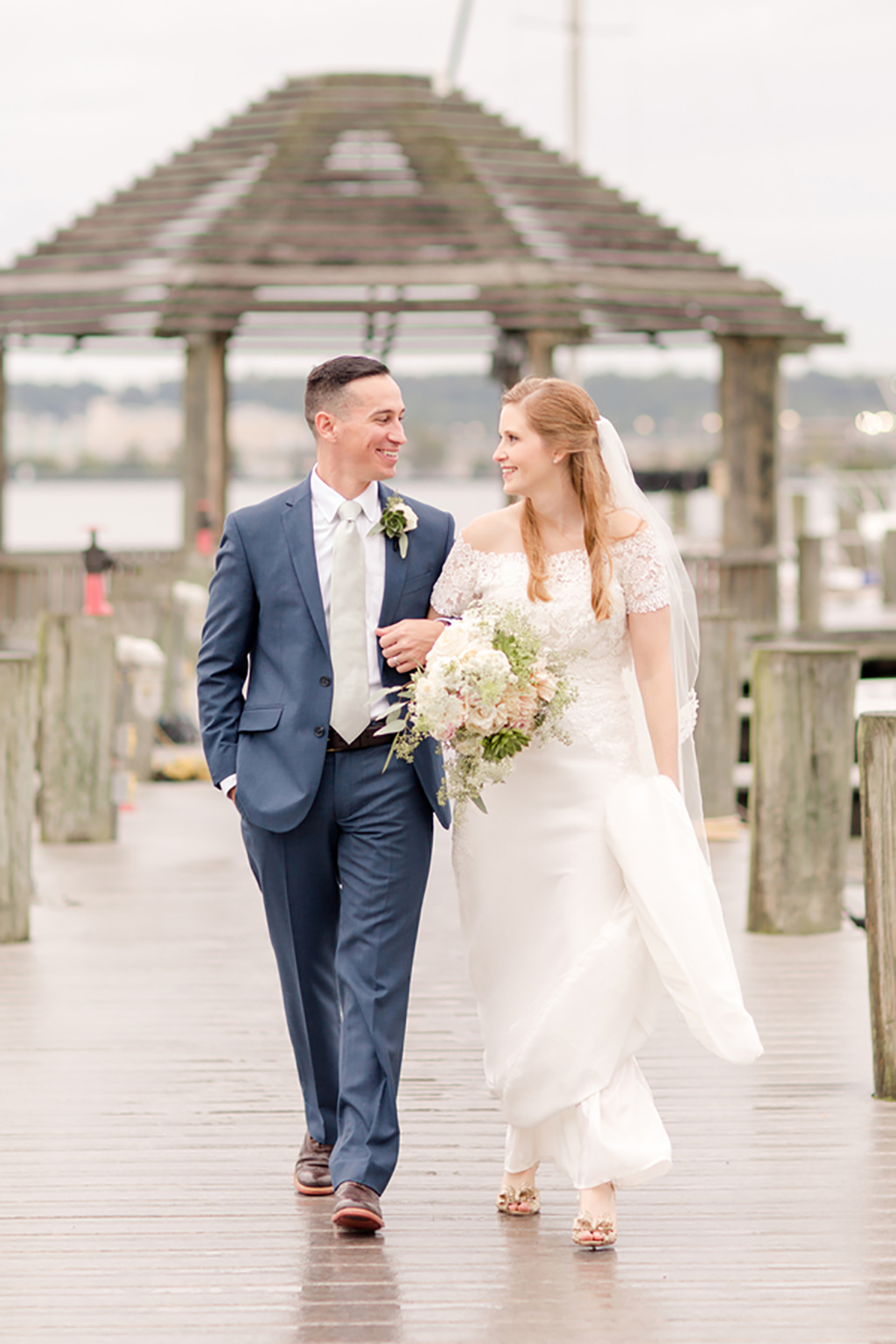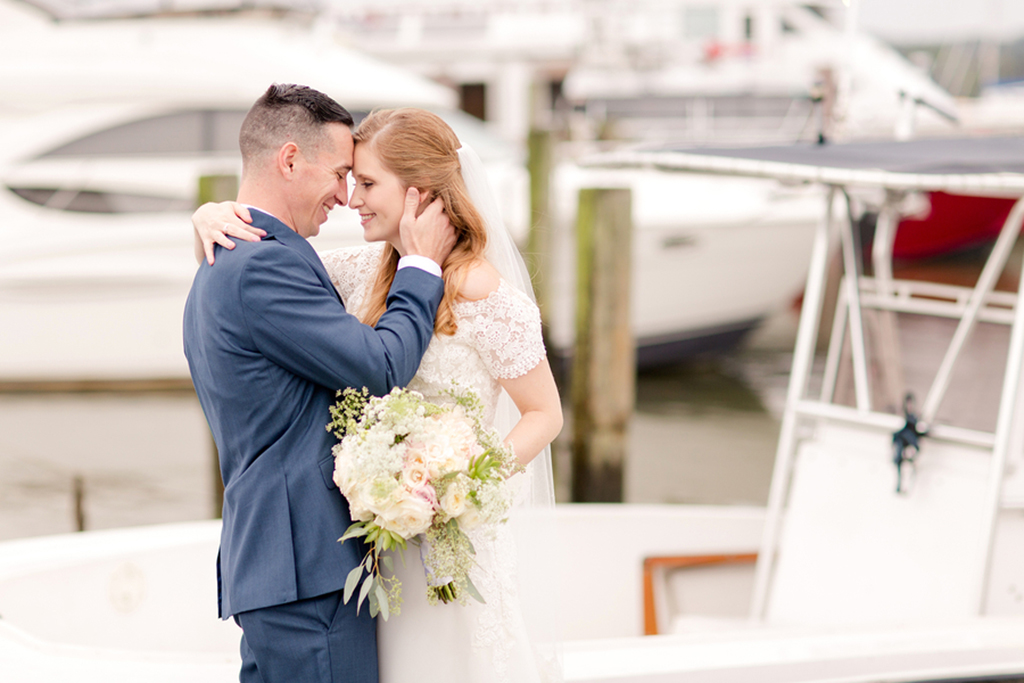 Before the night wound down, the newlyweds sliced into a decadent tiramisu wedding cake from Alexandria caterer Tasteful Affairs.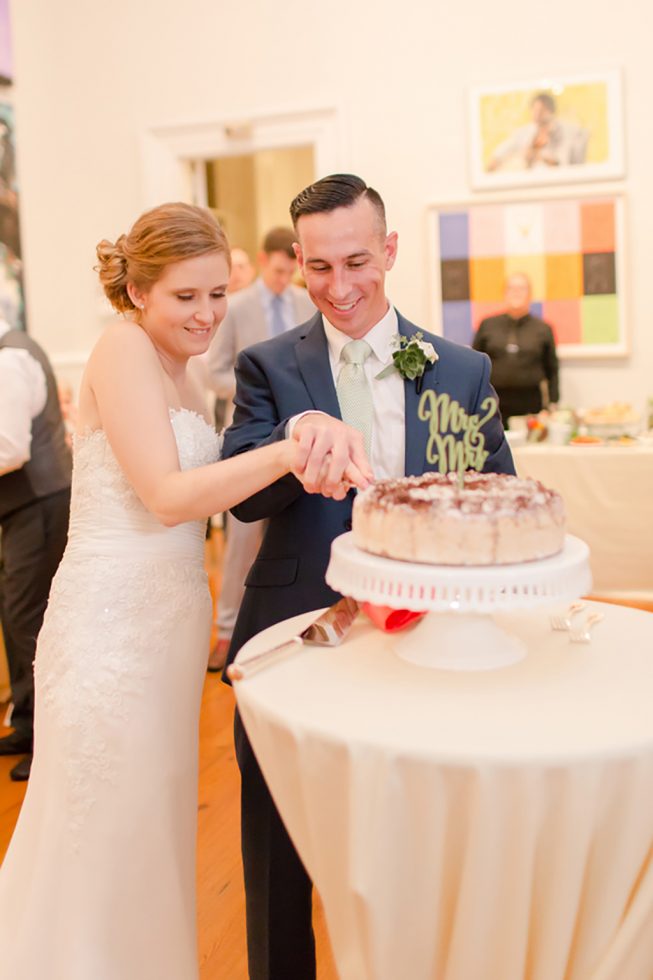 Guests were gifted with fresh succulents, each one hand-arranged and potted in a gorgeous, rustic ceramic by Meghan herself. It was the perfect finish to a succulent-themed wedding rife with greenery details.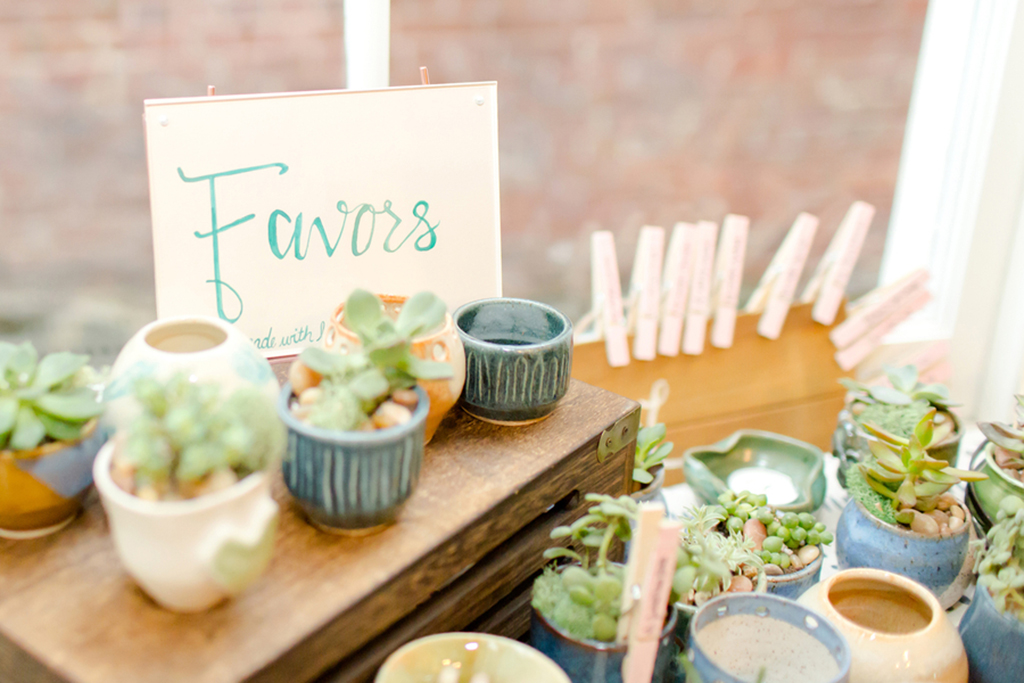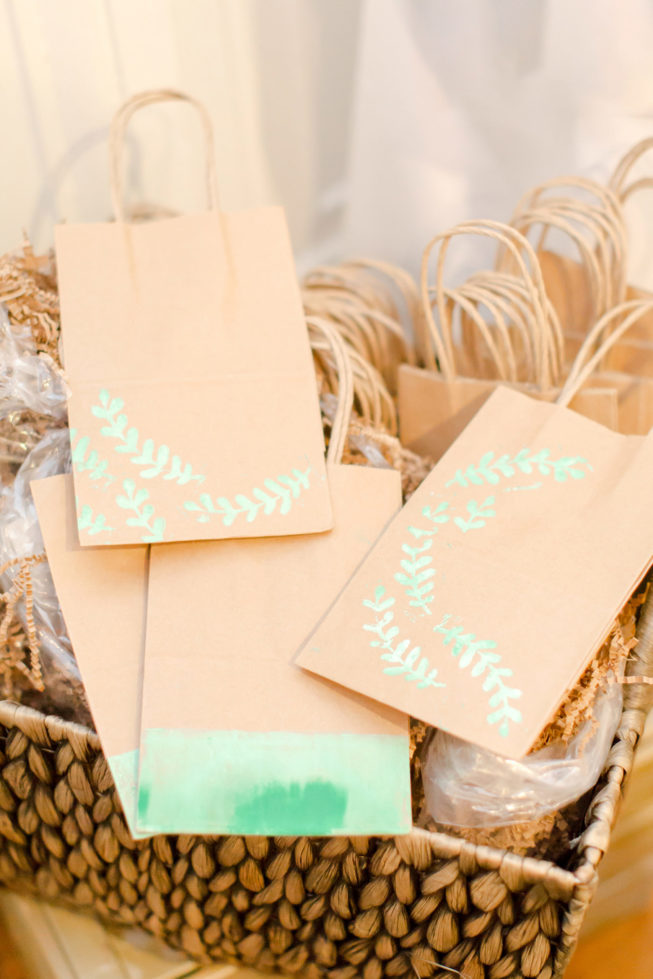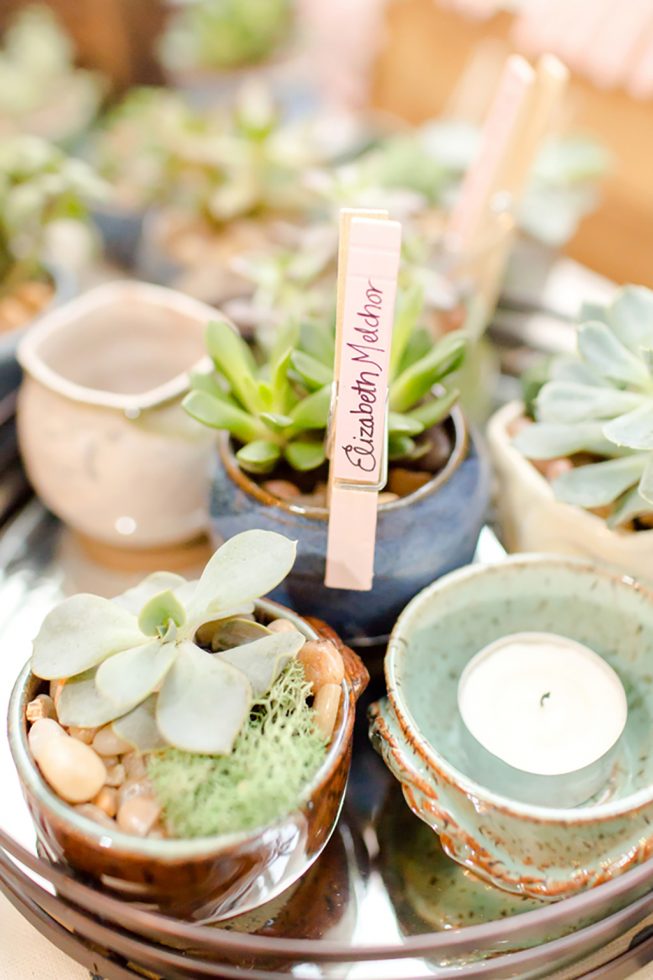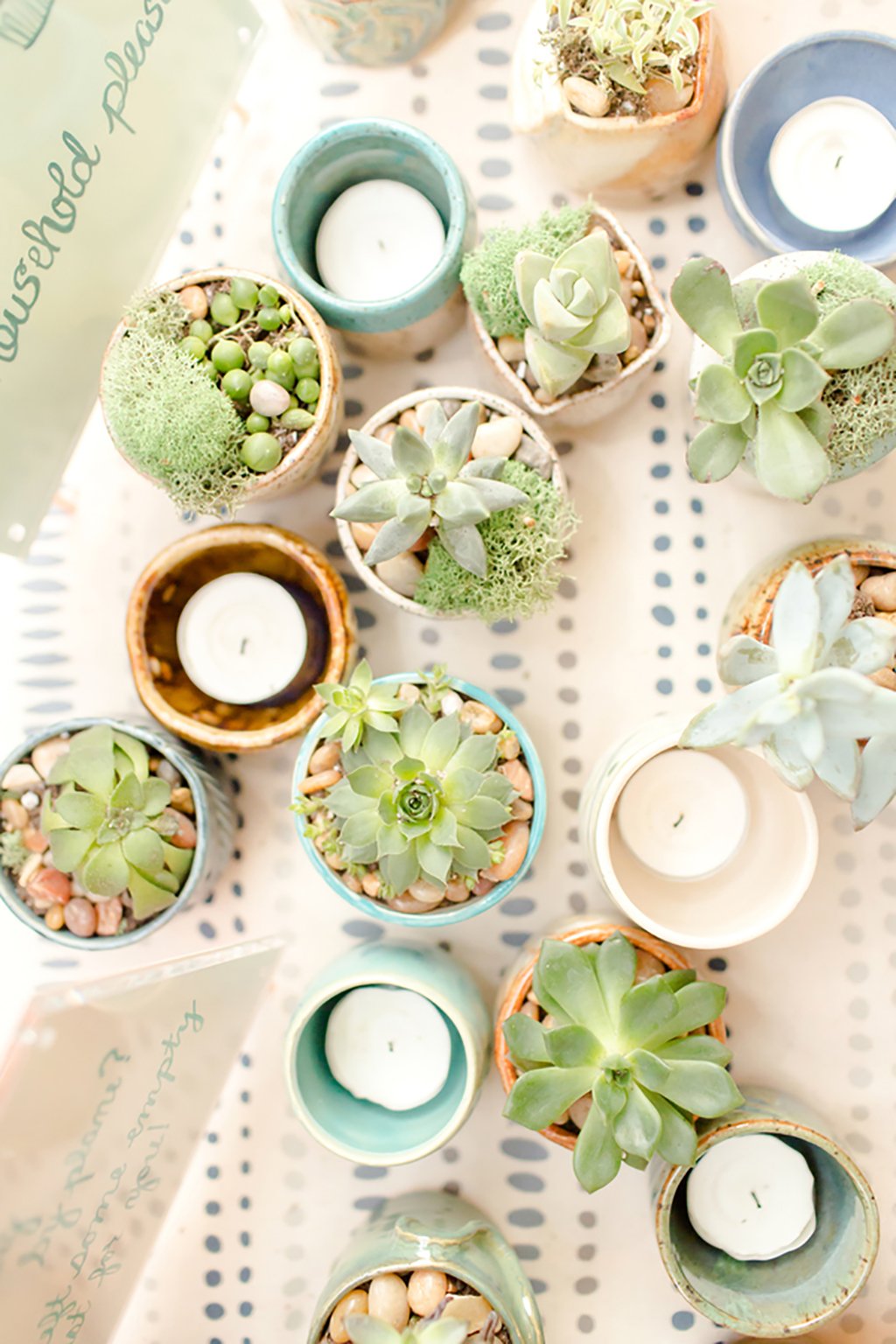 VENDORS
Photography: Anna Grace Photography | Ceremony Venue: Blessed Sacrament Catholic Church | Reception Venue: The Athenaeum | Florist: Petal's Edge Floral Design | Catering & Cake: Tasteful Affairs Catering | Hair Stylist & Makeup Artist: Alyssa Calhoun | Wedding Dress: Pronovias Lambina from Hannelore's Bridal Boutique | Tux: Kenneth Cole from Macy's | Wedding Invitations: Meghan Foy (bride) | DJ: Off the Hook Entertainment