Kara Schoo and Dustin Thomas met when the two moved DC for Teach for America. She loved his smile and he loved her mission. Three years after they began dating, they married in an October wedding in the Woodend Sanctuary, where a forest full of vibrant yellow leaves made for the one of the dreamiest autumn backdrops we've ever seen. All photographs by Porter Watkins Photography.
Follow B&G on Instagram | Like B&G on Facebook
Kara, a public school special education administrator from rural Buckeystown, Maryland, and Dustin, a public school talent manager from Carrollton, Texas met their first year living in DC as members of Teach for America.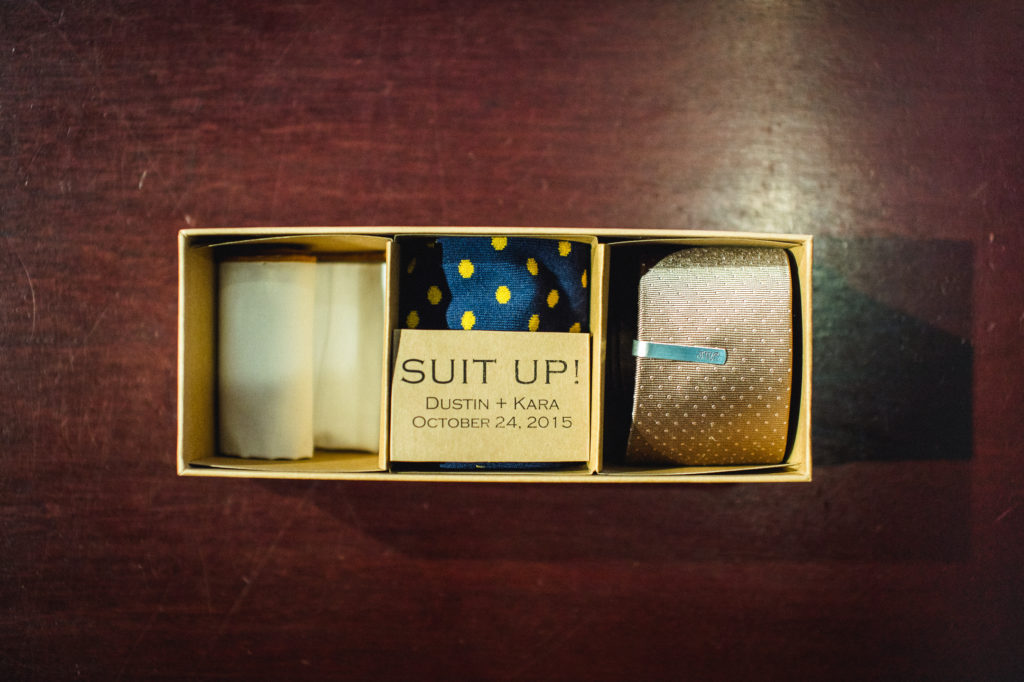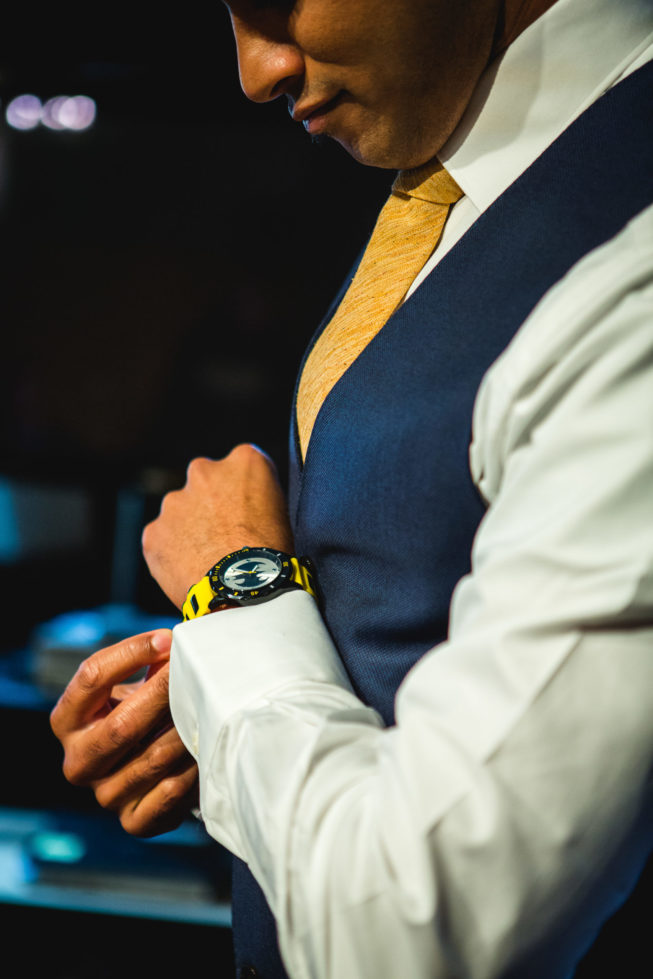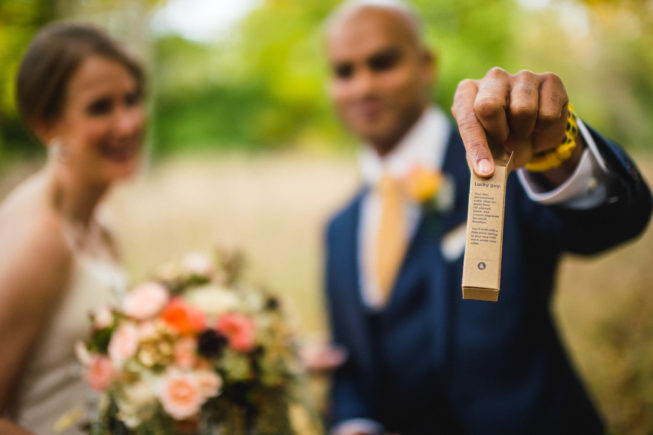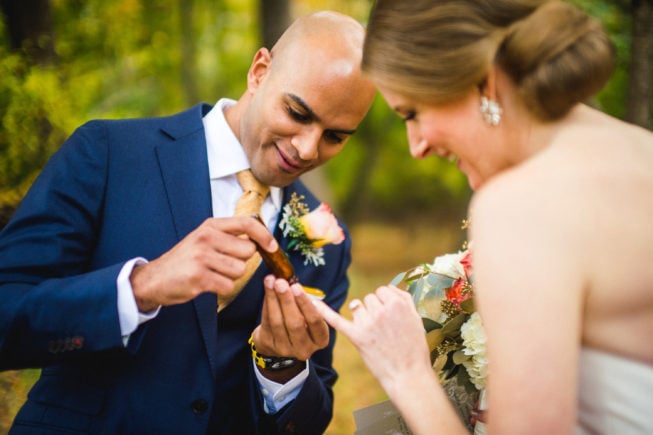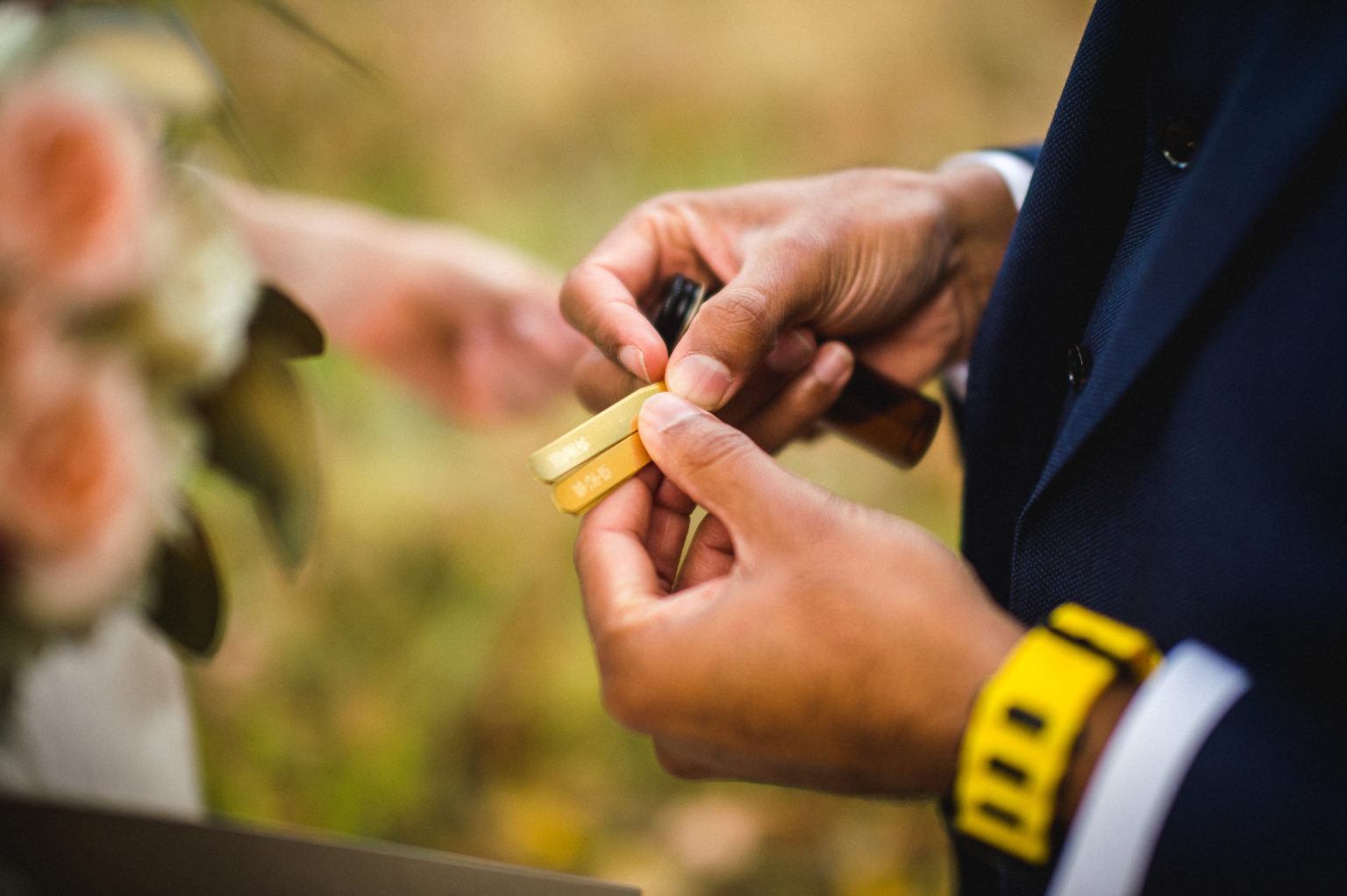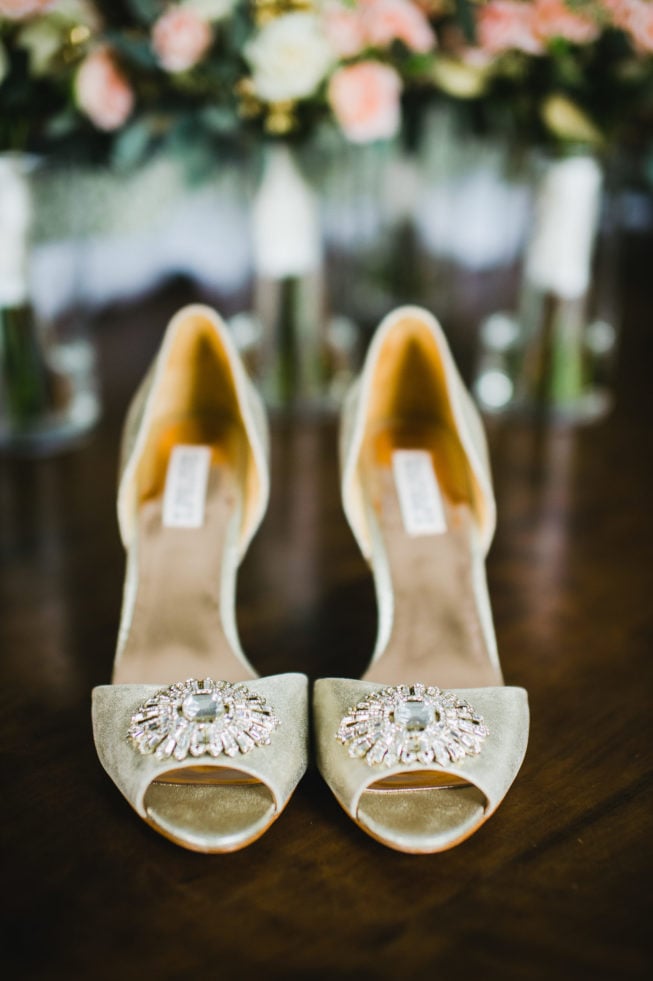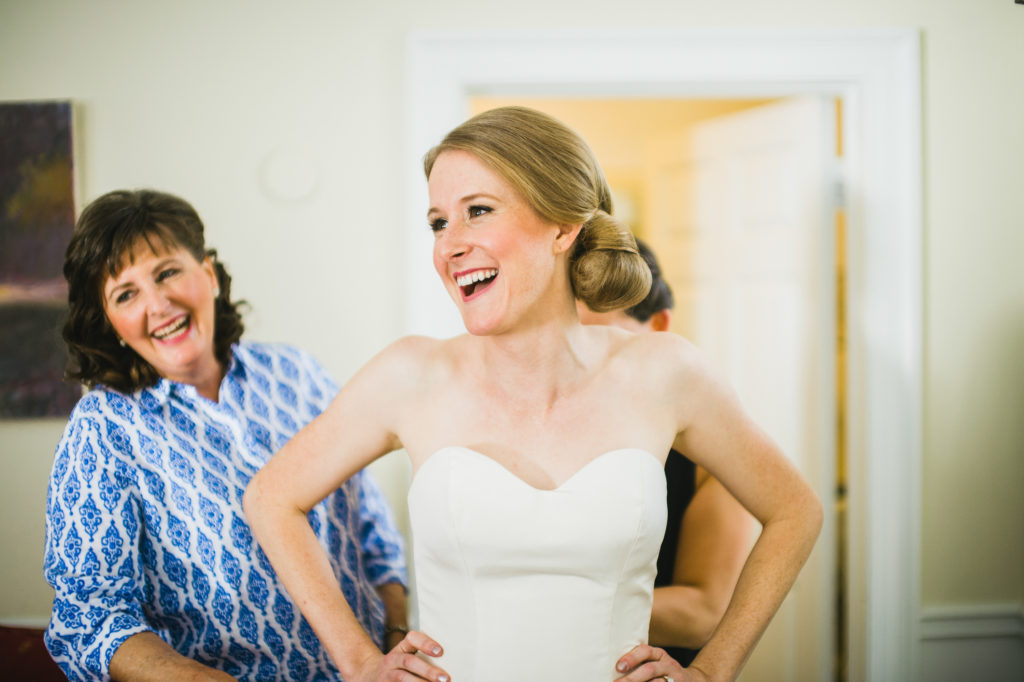 In fact, Dustin was one of the very first people Kara met when she moved. "He was helping greet new corp members as they were unloading their luggage at the Washington Plaza Hotel," she recalls. "He was wearing a huge I HEART DC t-shirt and greeted my mom and me with a big smile."
He remembers that she was nice enough to laugh at his corny jokes. "It was also clear very early on that she was committed to improving public education for one of our most vulnerable student populations in D.C.," he adds. "Sure, there was clearly a physical attraction, but it was her selflessness and humility that truly drew me to her."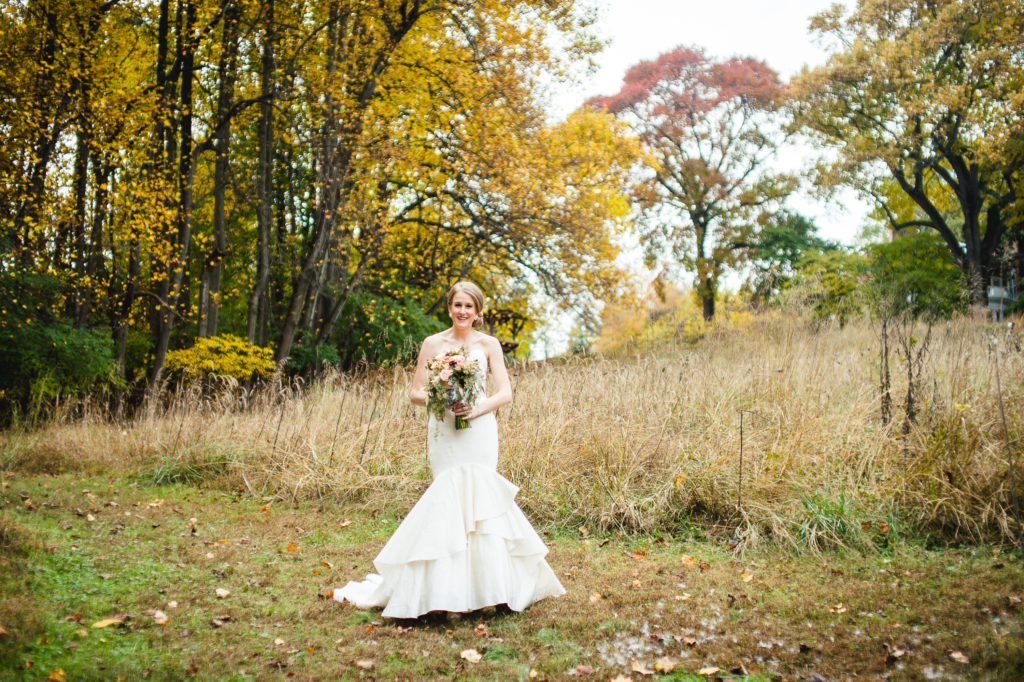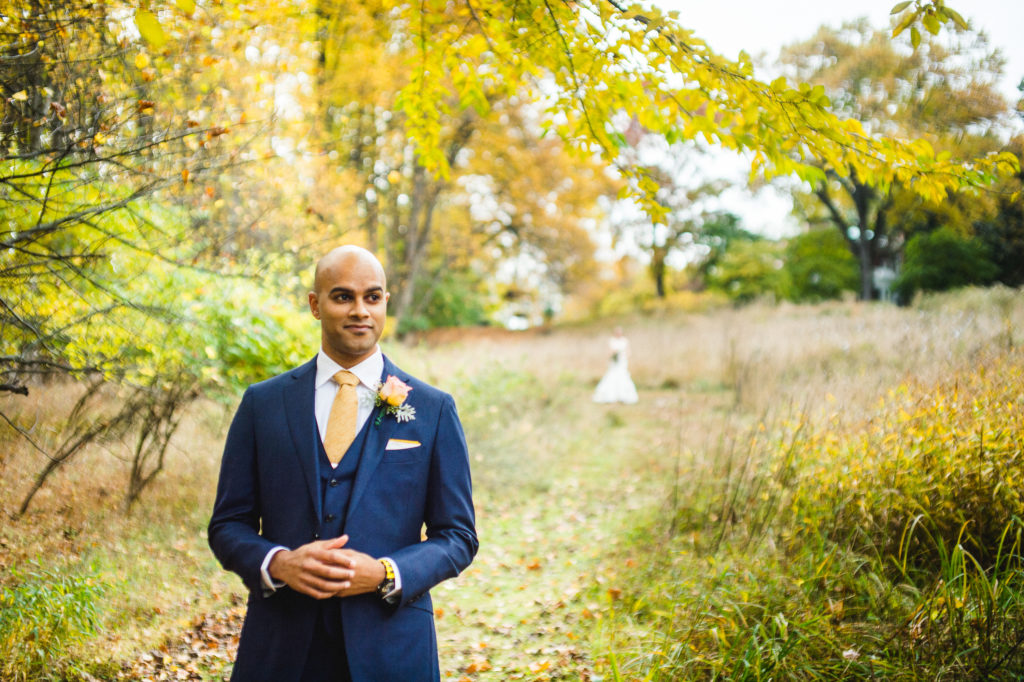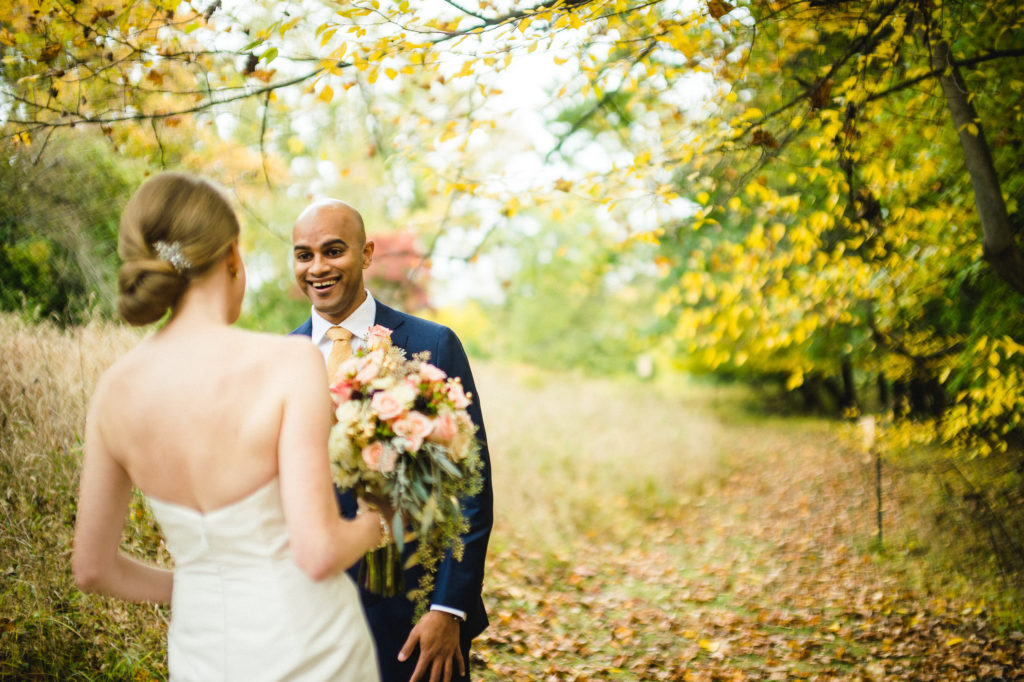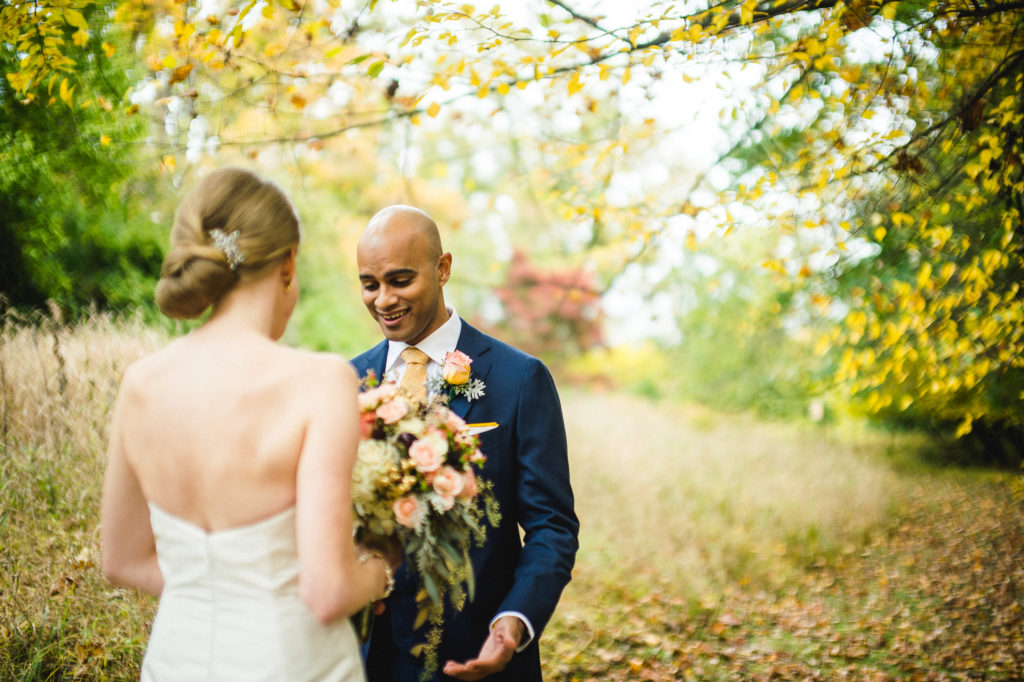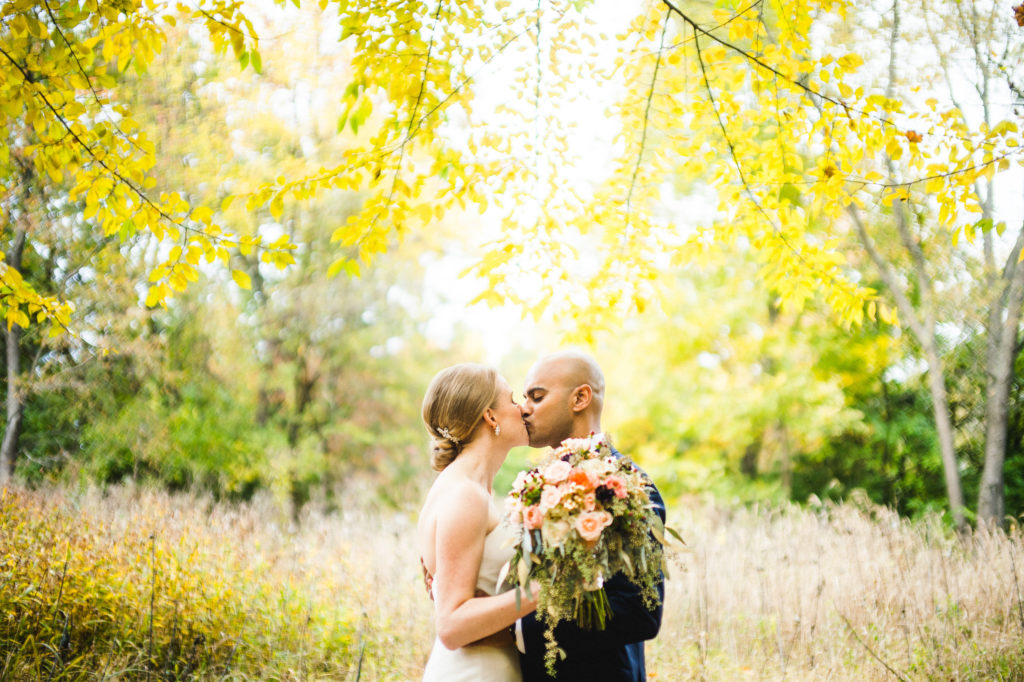 After nearly five years as acquaintances and then friends, Dustin bumped in Kara at a Capitol Hill coffee shop, and she invited him to her roommates famous "Sunday night dinner." They hit it off, and after a few more months of discovering shared values and interests, and realizing how much fun they have together, they each worked up the nerve and began dating.
For their first official date, they went to dinner at Ethiopic in H Street, and then had a post-dinner drink at Queen Vic. They were having such a good time they decided to go dancing at Rock and Roll Hotel. They dated for two years, over the course of which, he traveled to her family farm and learned how to drive tractors, and she fell in love with his family and friends.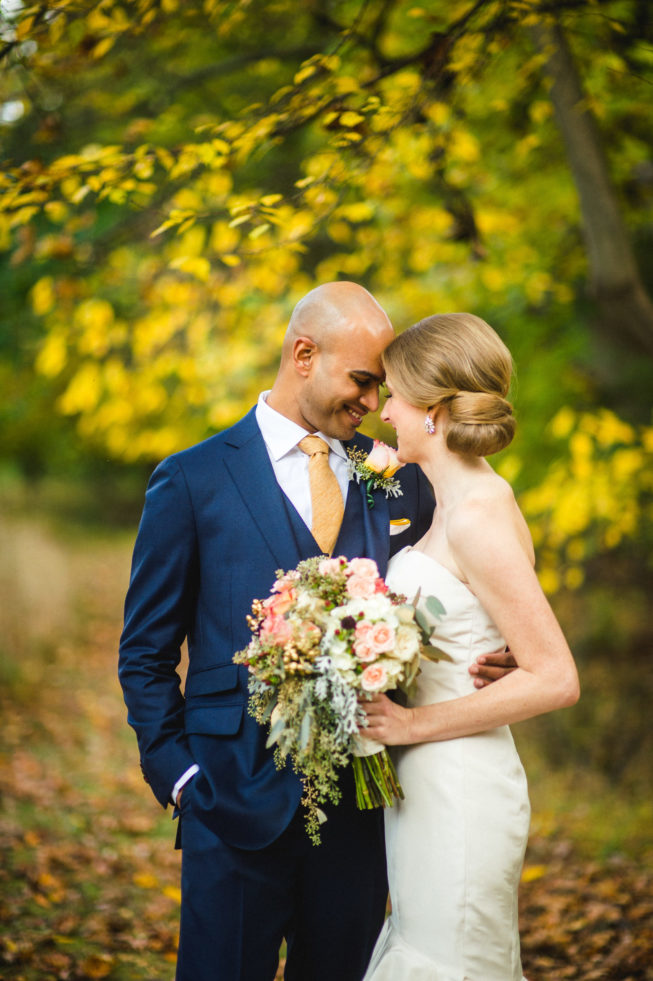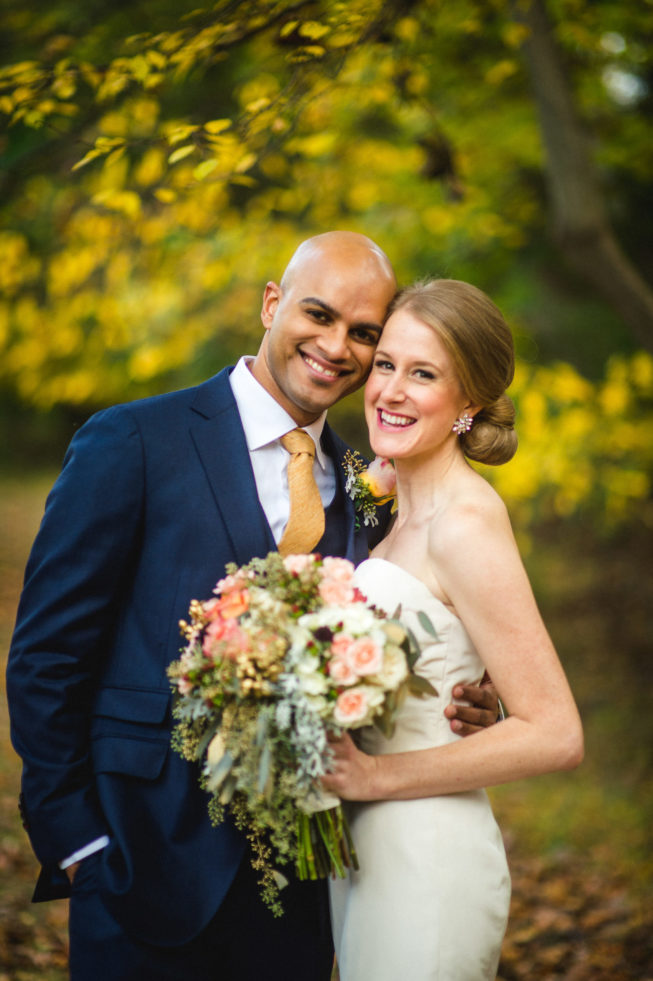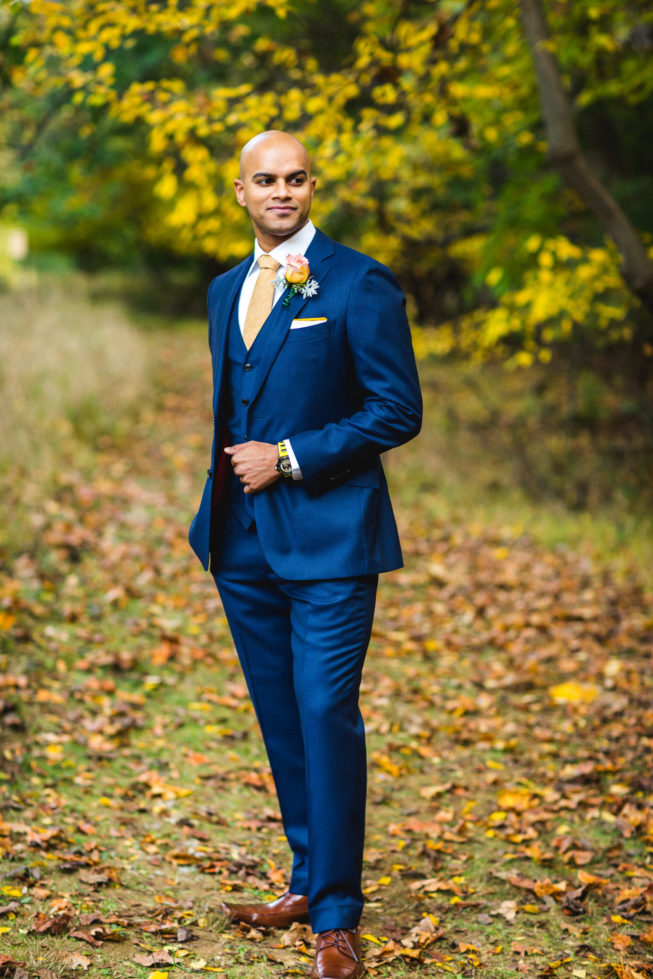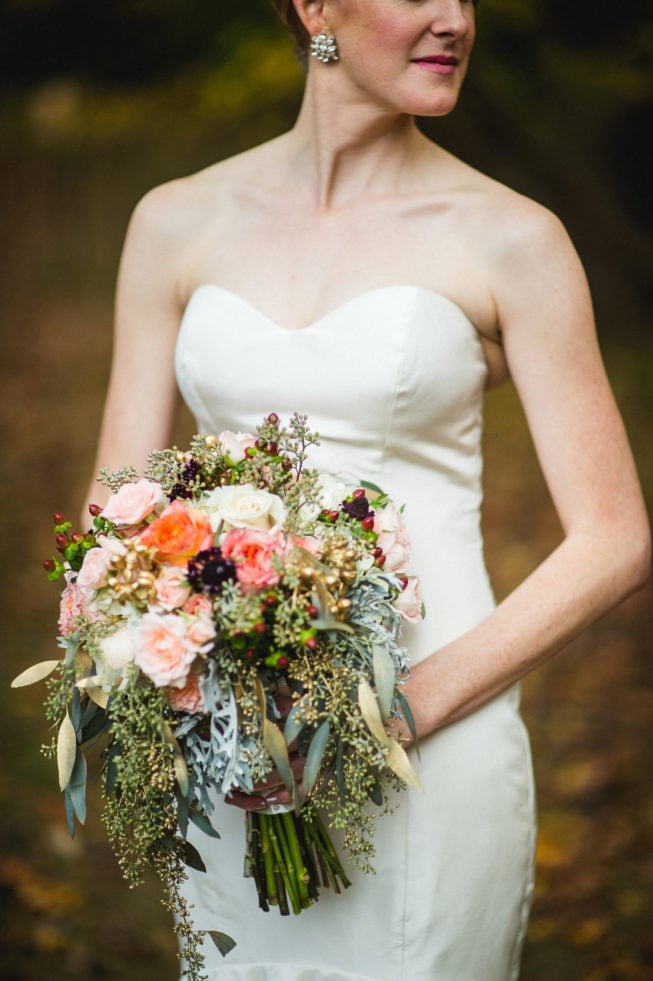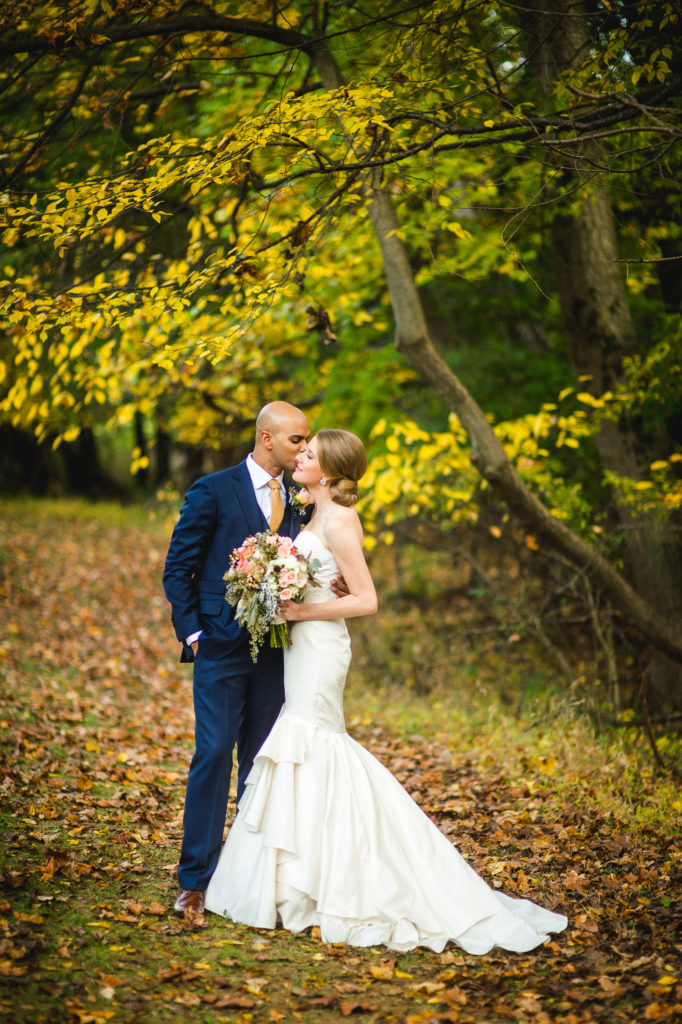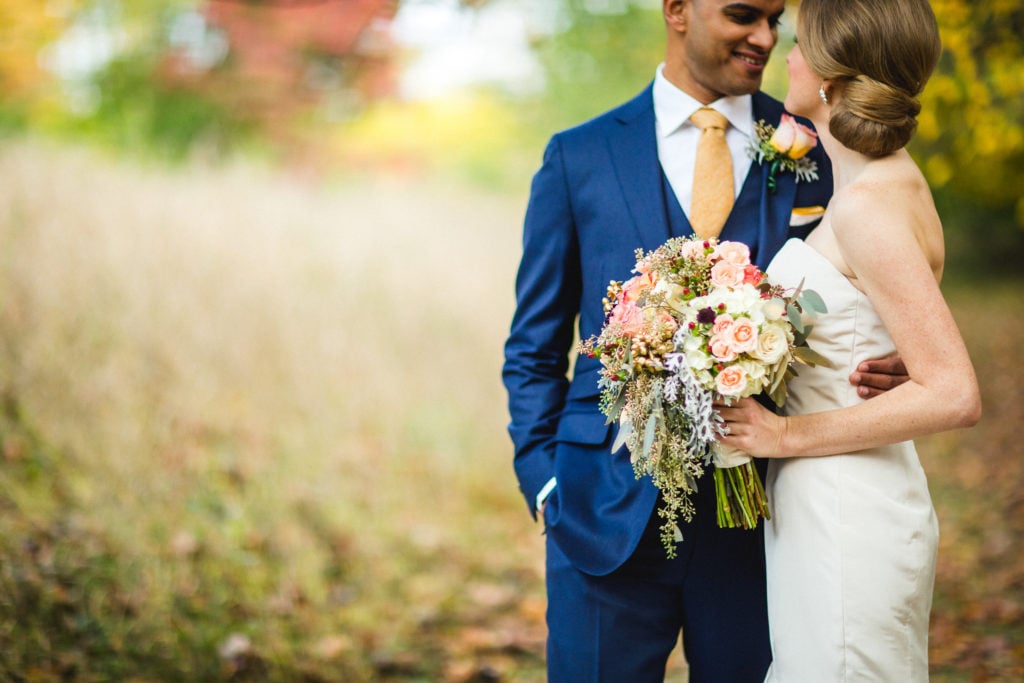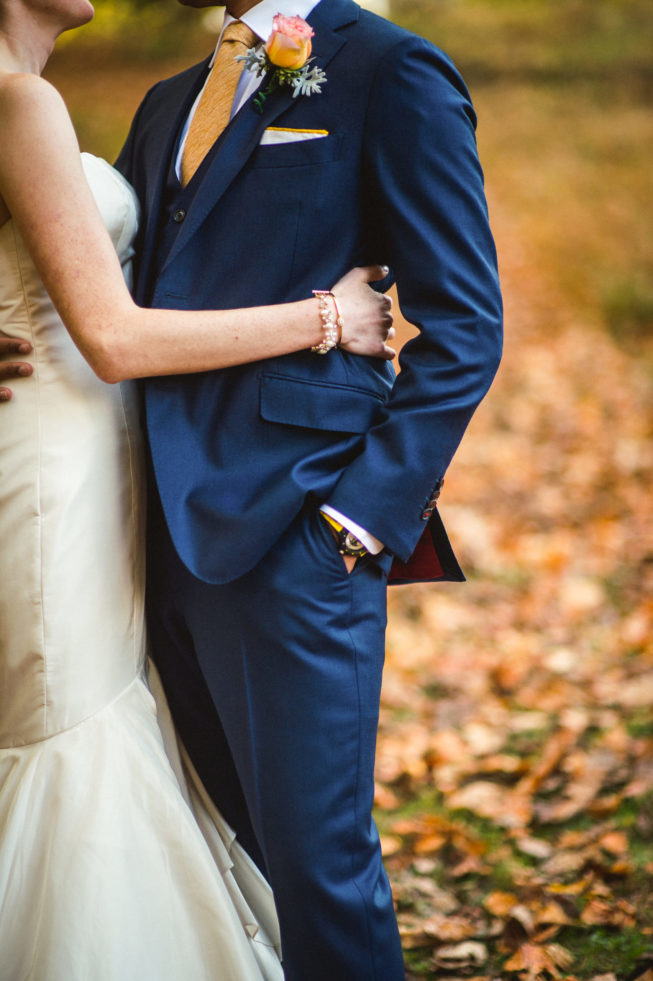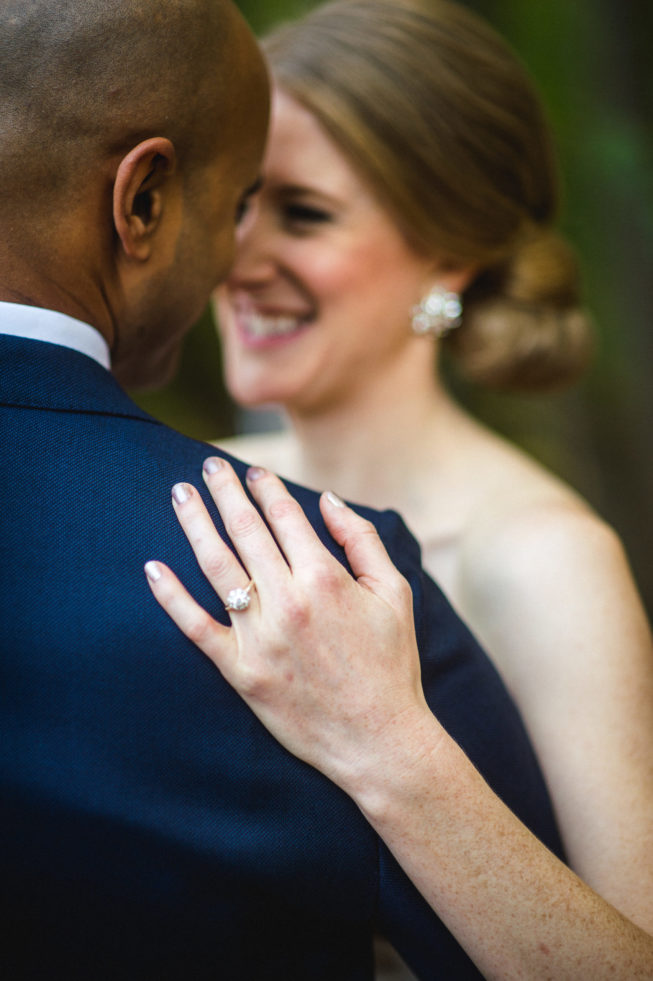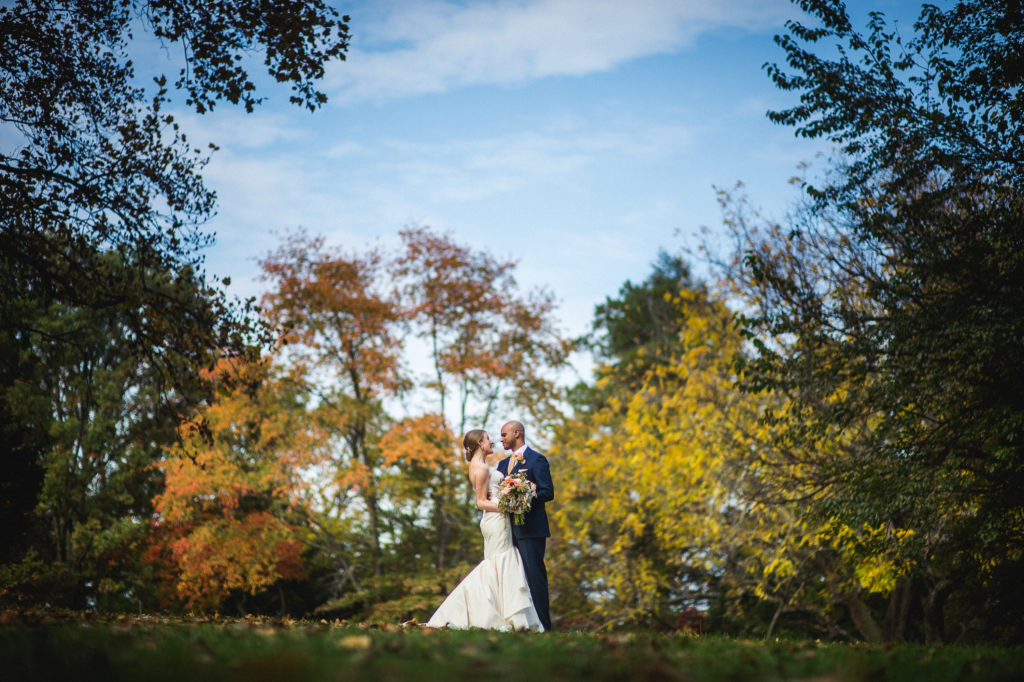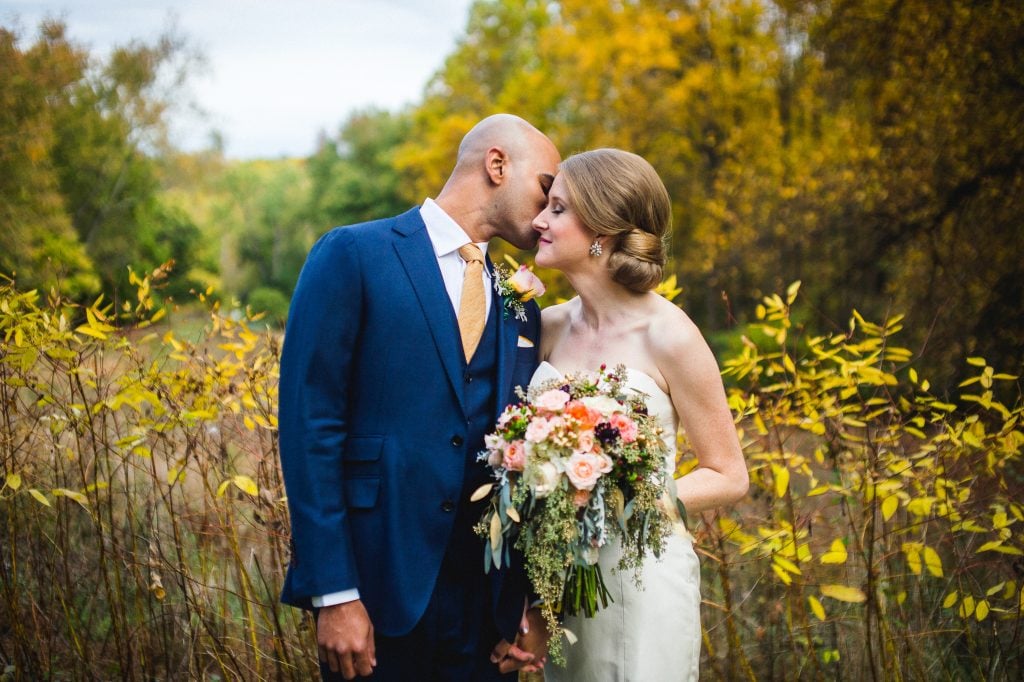 In an elaborate proposal, Dustin coordinated the gathering of friends and family from as far as Dallas, Seattle, and North Carolina to Kara's family farm following her birthday. Then, he set up GoPro cameras, and convinced her to join him at her favorite spot overlooking the valley. He stashed the ring in a vintage Batman lunchbox (inspired by the YouTube video "If Girls Proposed to Guys") and popped the question. Following the proposal, they joined friends and family—who'd seen the whole thing on camera—back at the farm.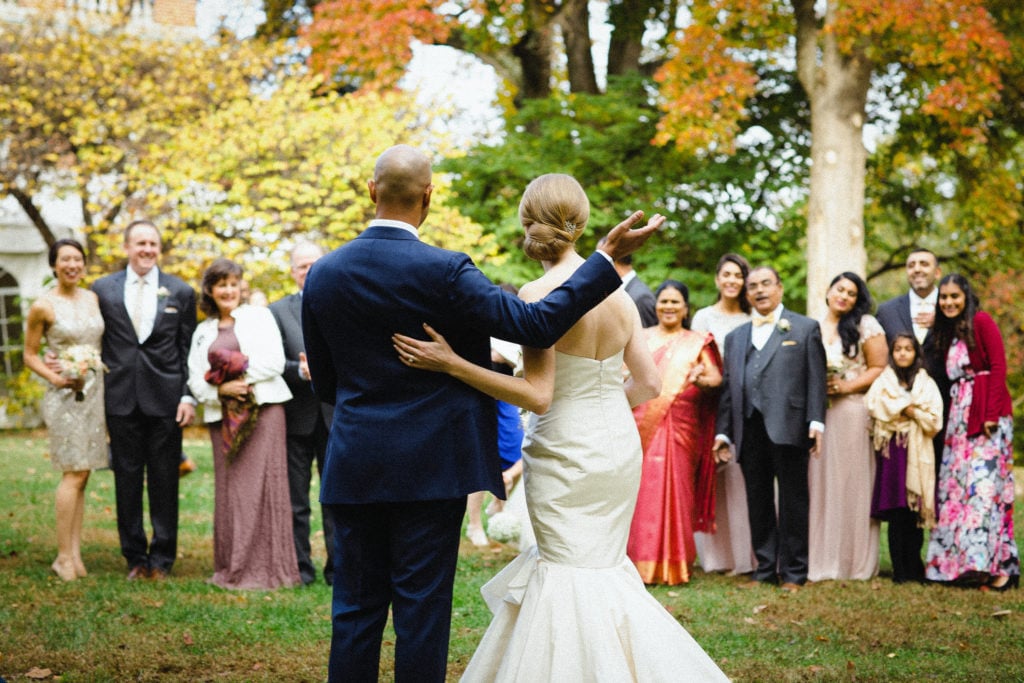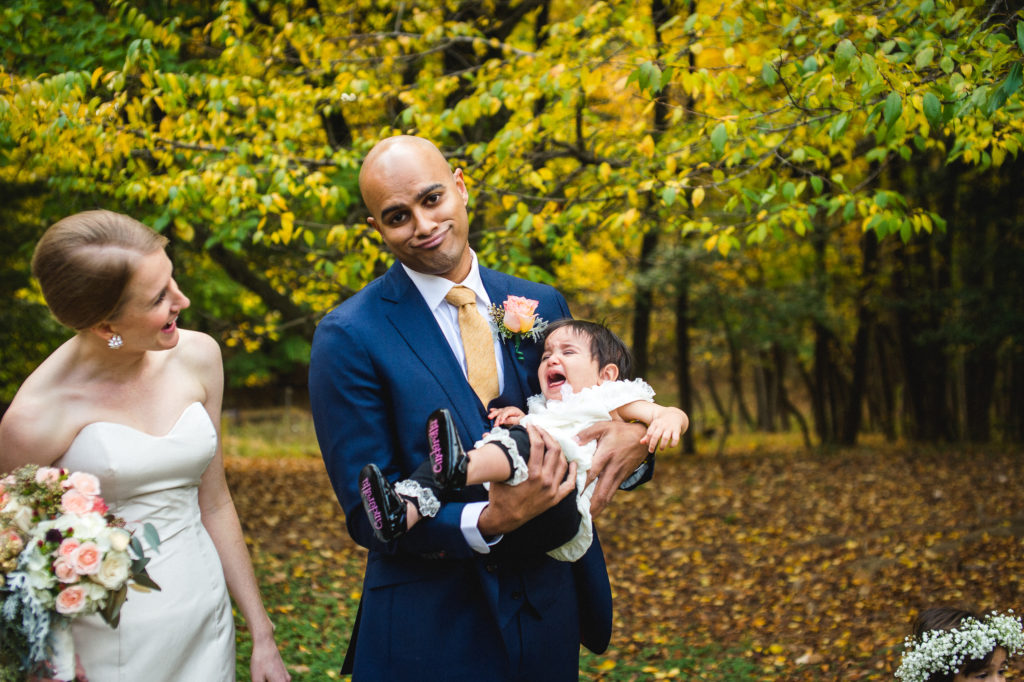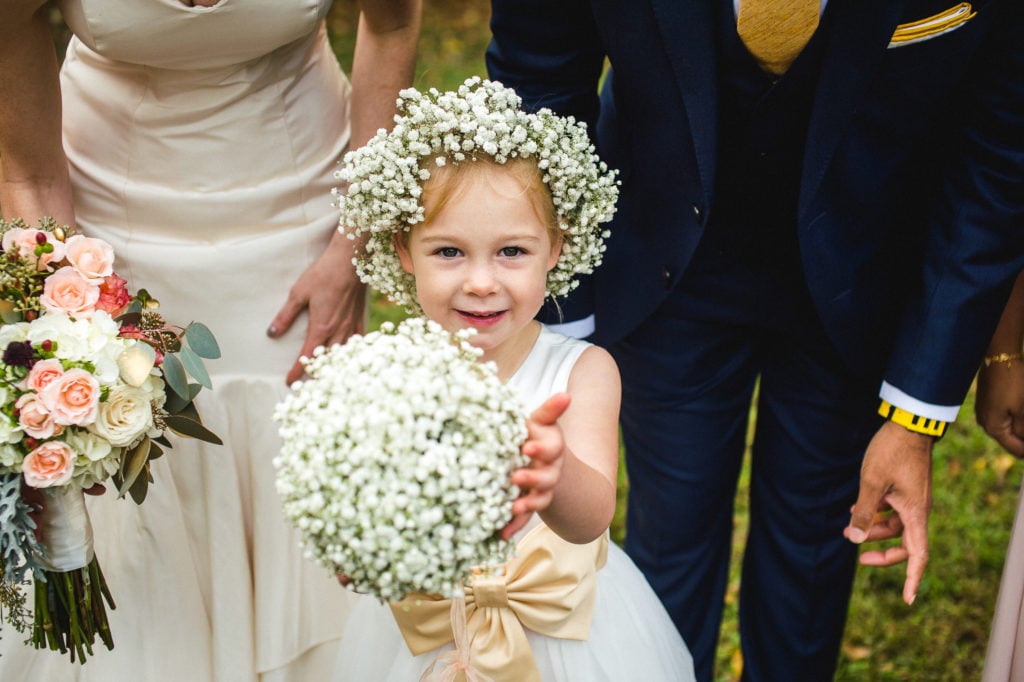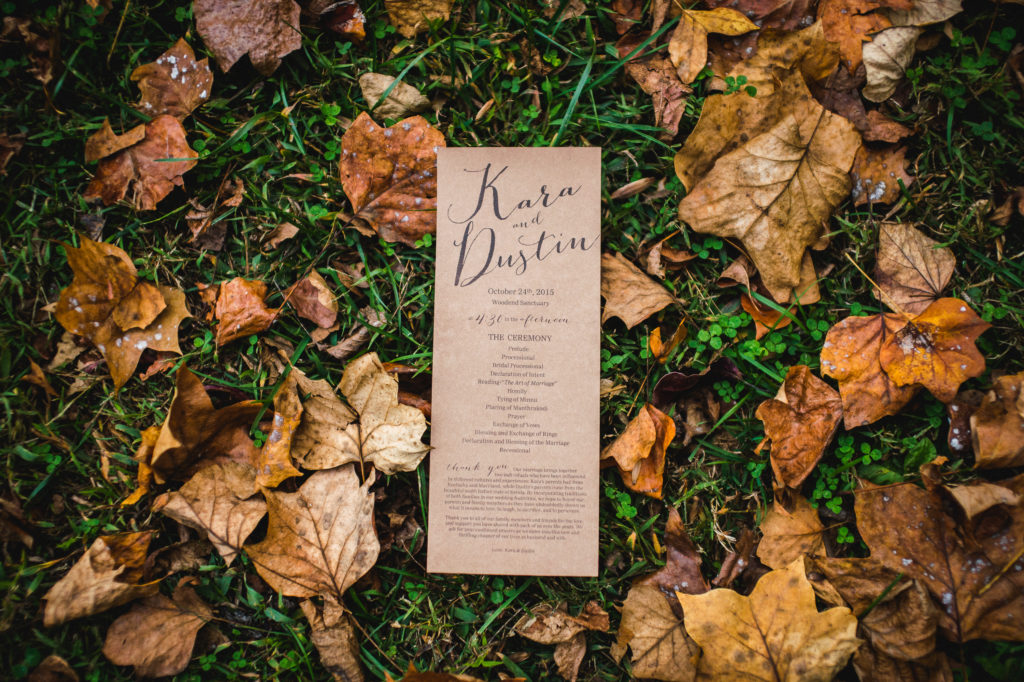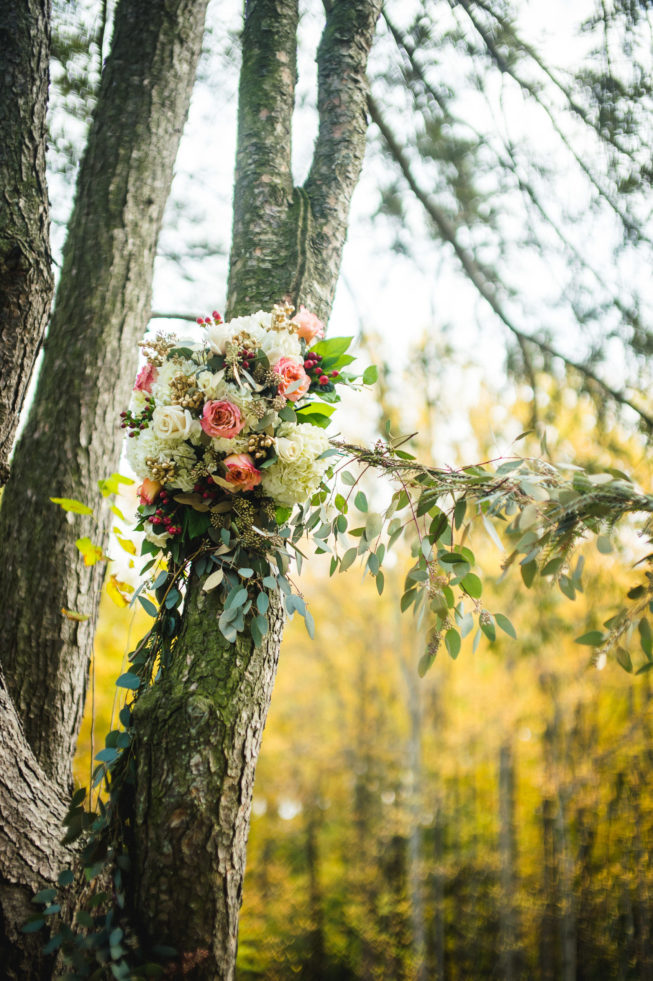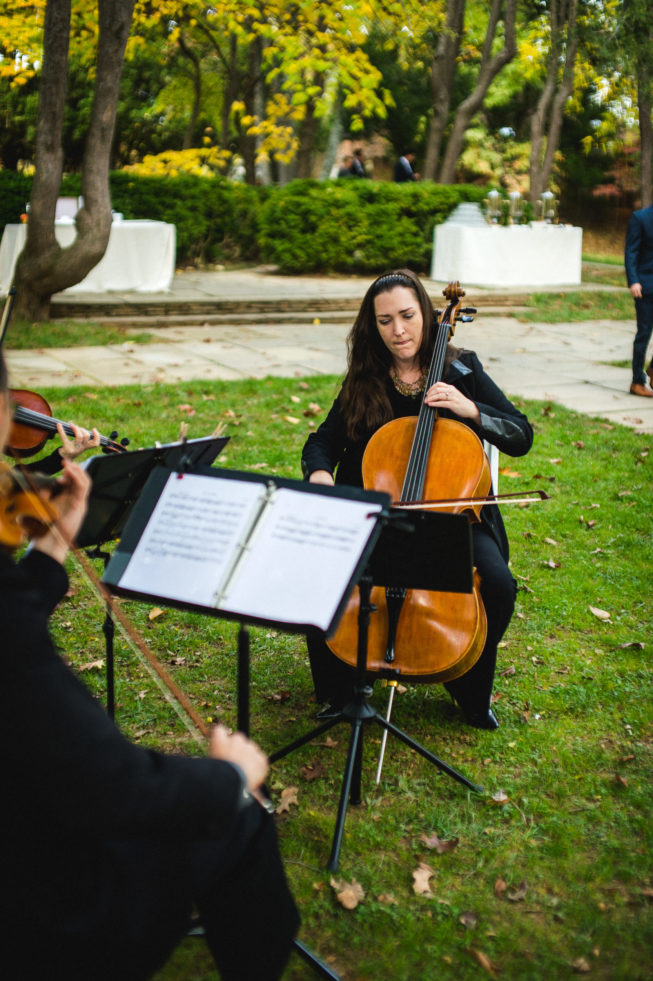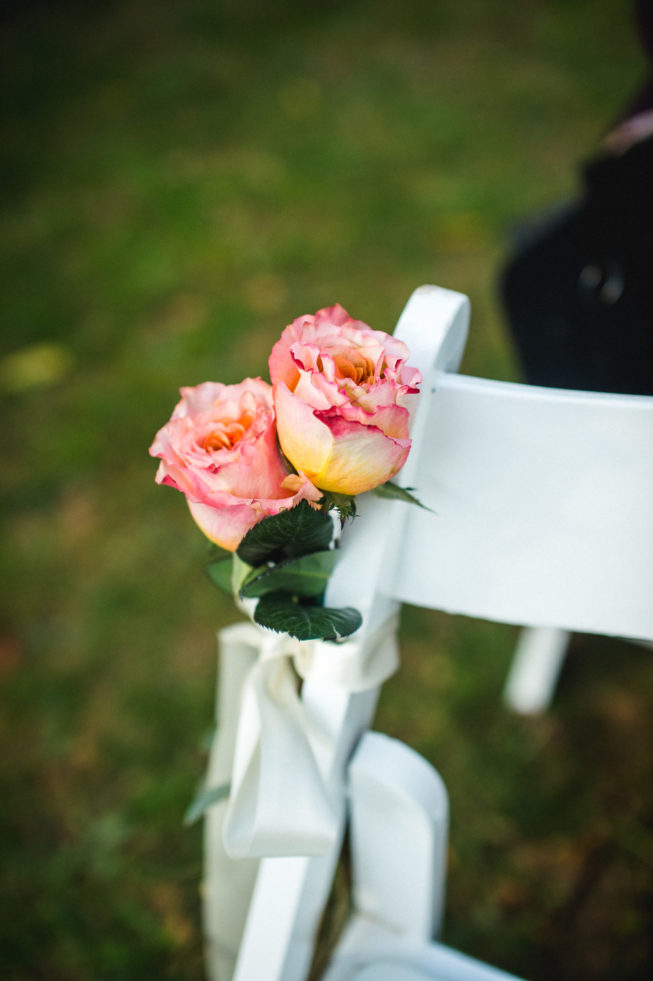 They married one year later on October 24th at the Woodend Sanctuary in Chevy Chase. Kara walked down the aisle to a string quartet's performance of  "Claire de Lune," carrying a bouquet of  eucalyptus, free spirit and Sahara roses, white hydrangeas, burgundy scabiosa, dusty miller, and hypericum berries. The ceremony took place outside against the changing leaves of what looked like a vast forest, for an oh-so-fall dreamy-yellow atmosphere. The couple opted not to focus on any particular theme, but instead wanted to weave together the bride's rural Maryland roots and the groom's south Indian culture and traditions.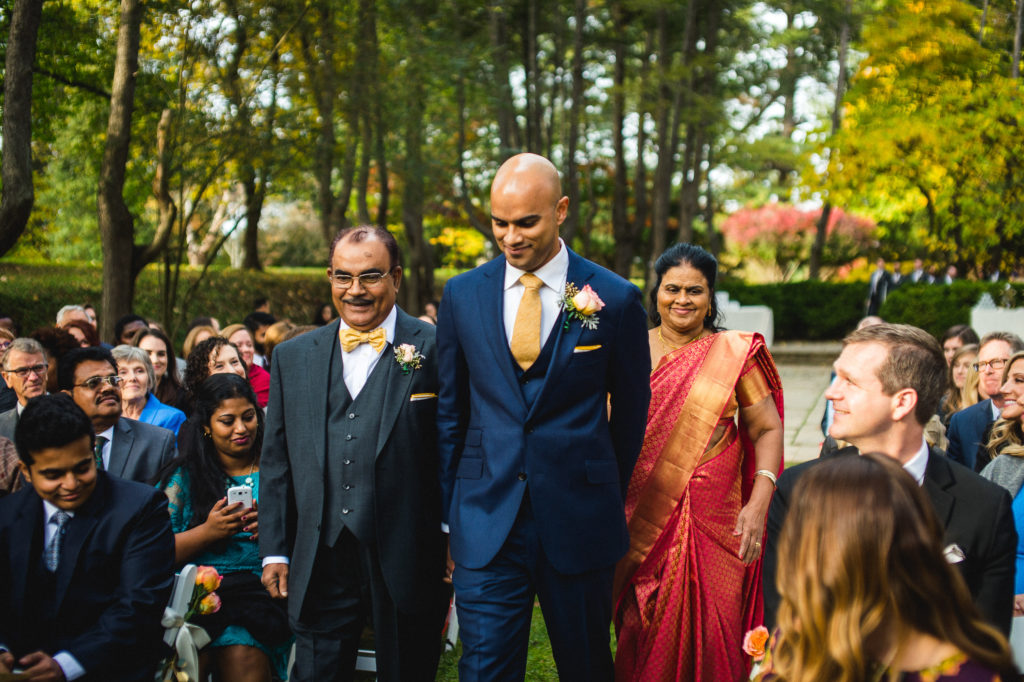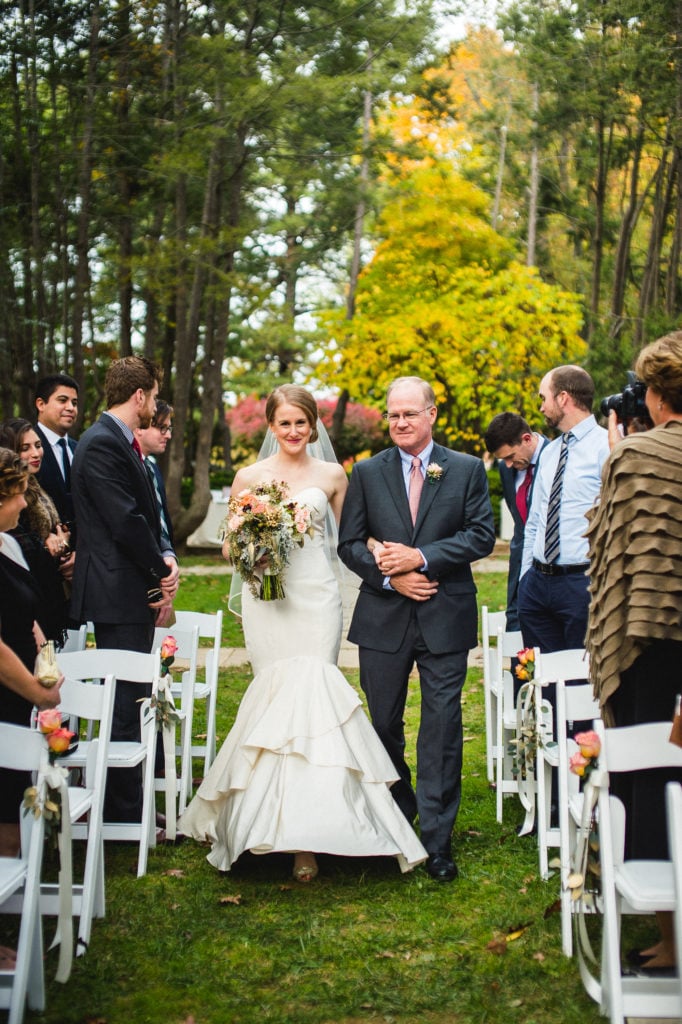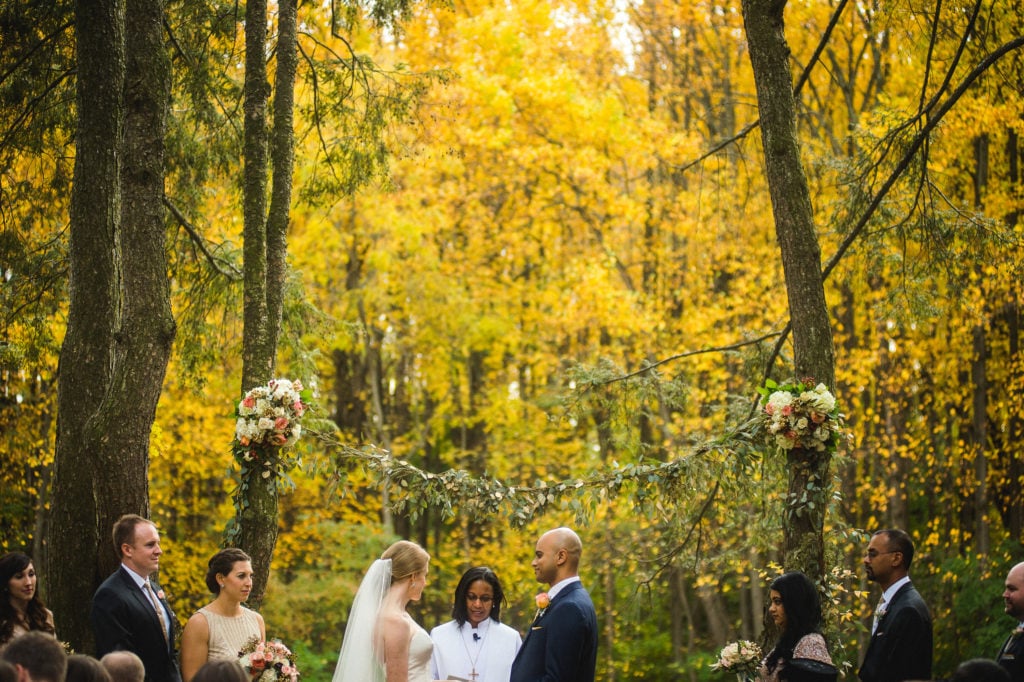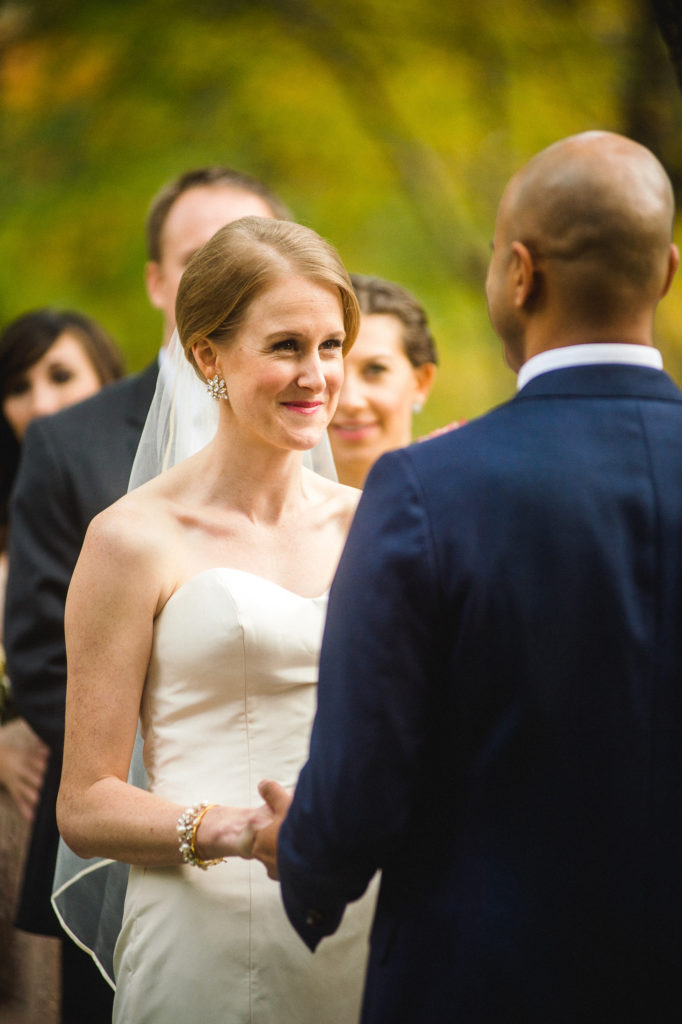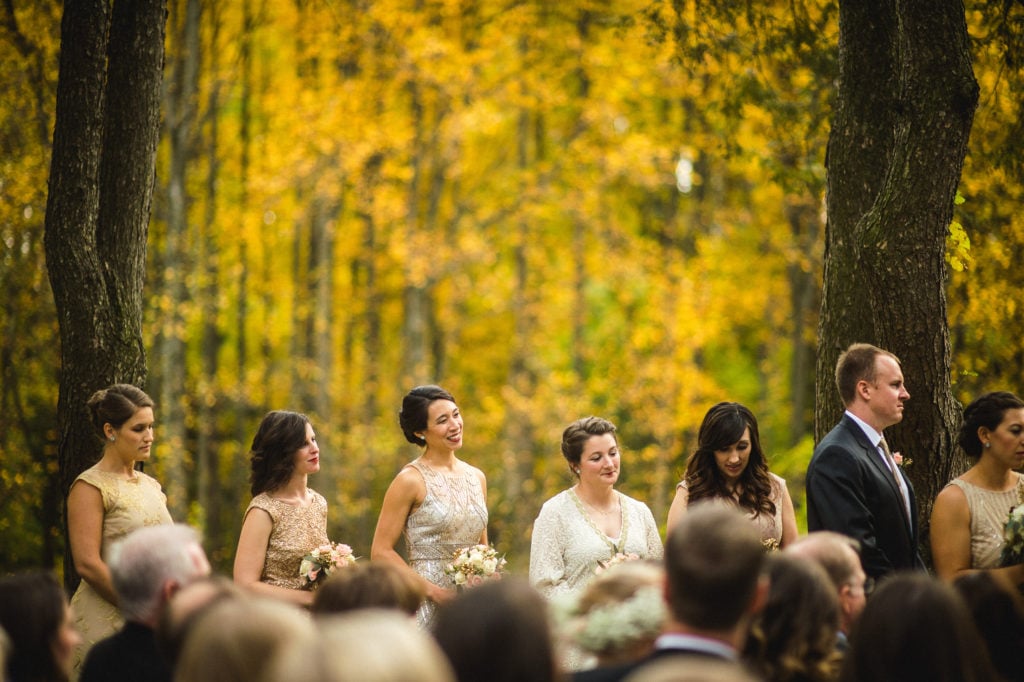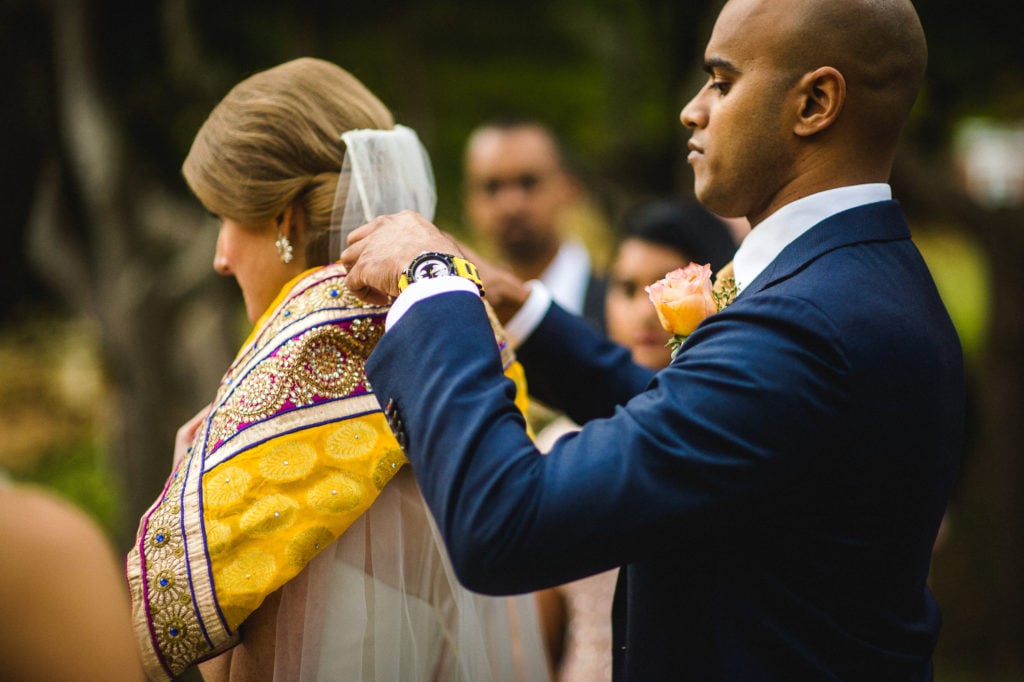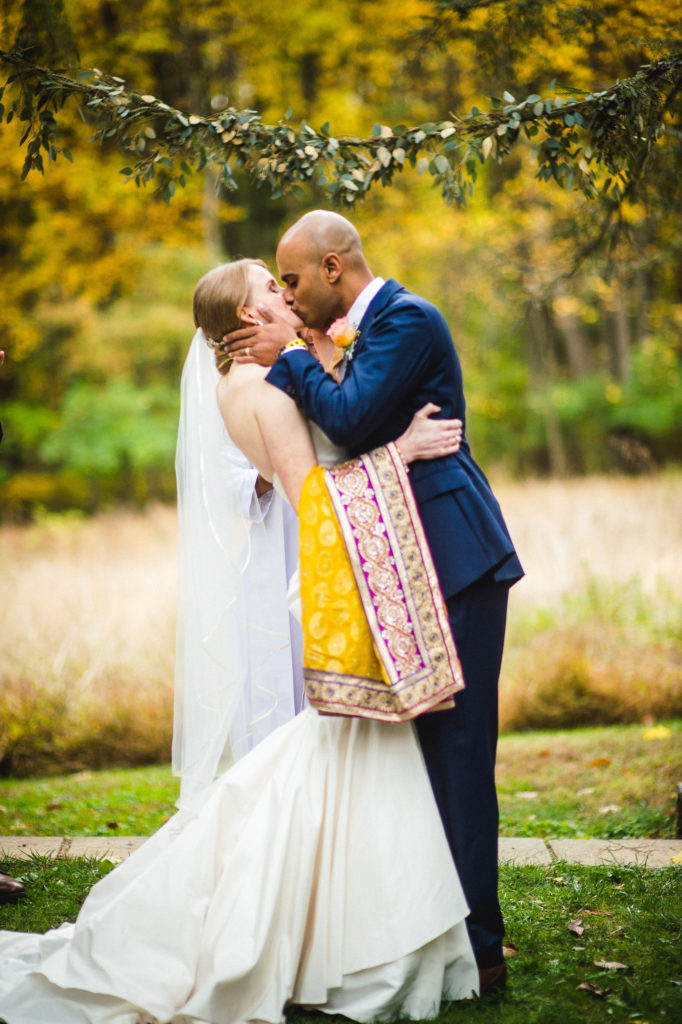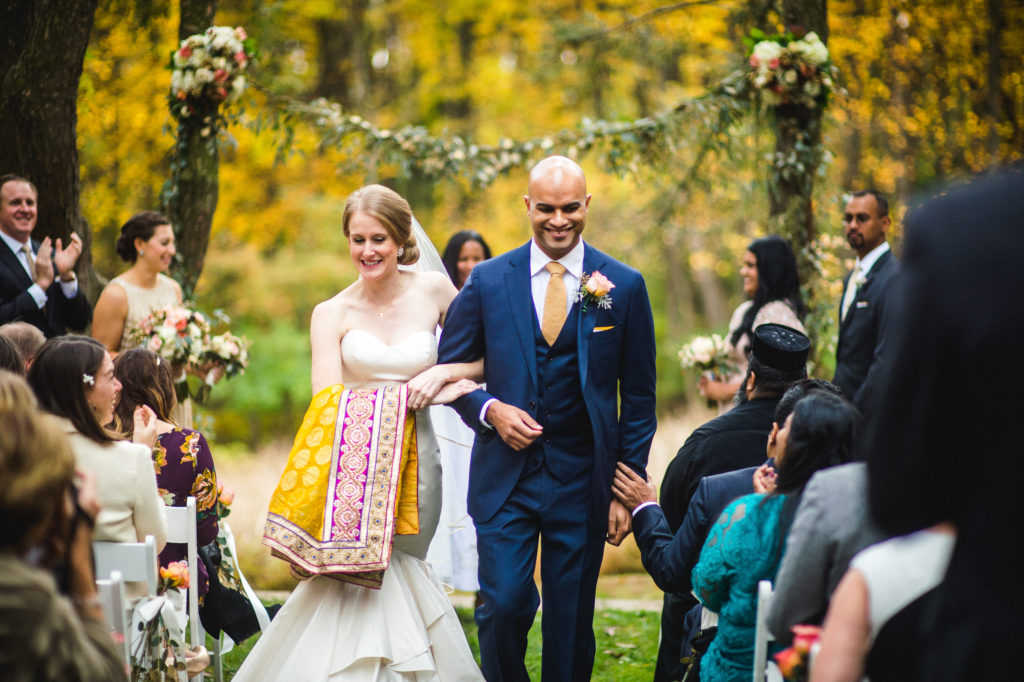 They included various South Indian wedding traditions throughout the day, including a pre-wedding ceremony with the groom's family and elders in which the couple thanked the elders for their guidance of the groom into marriage. The day also included wedding presents from the groom's family to the bride to welcome her into their family. It was a love- and fun-filled day, but one of the groom's favorite moments happened at the ceremony: "Early in the wedding ceremony, the pastor had us turn around and look at all of our guests as a way to take in the moment," says Dustin. "It sounds simple enough, but it was overwhelming to see our closest friends and family members—with diverse identities, beliefs, and stories—in one place, united, to share this moment with us."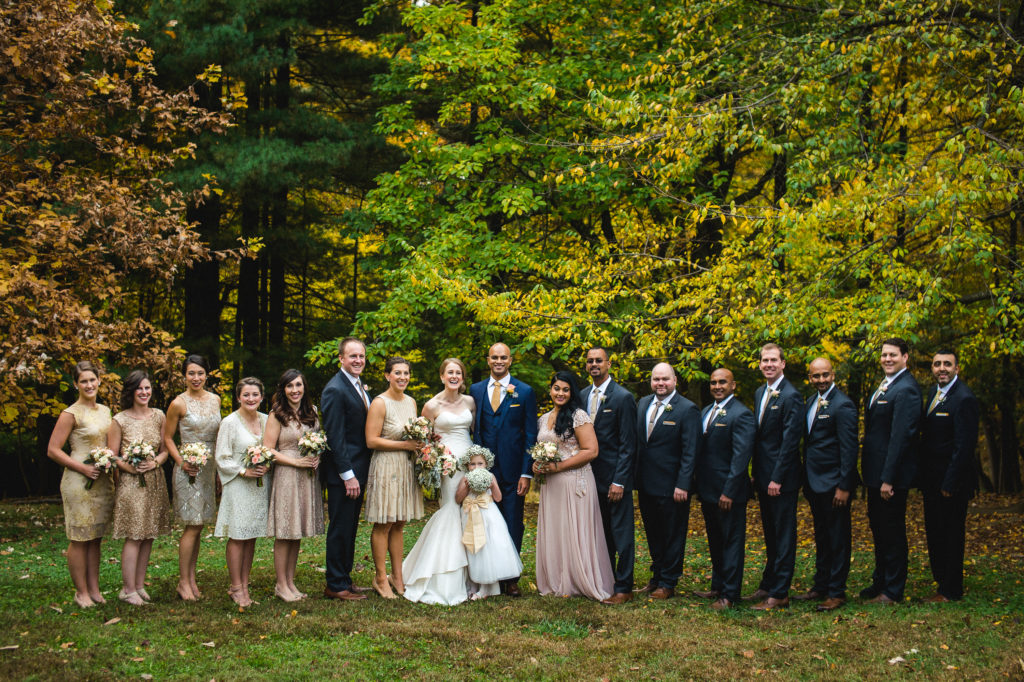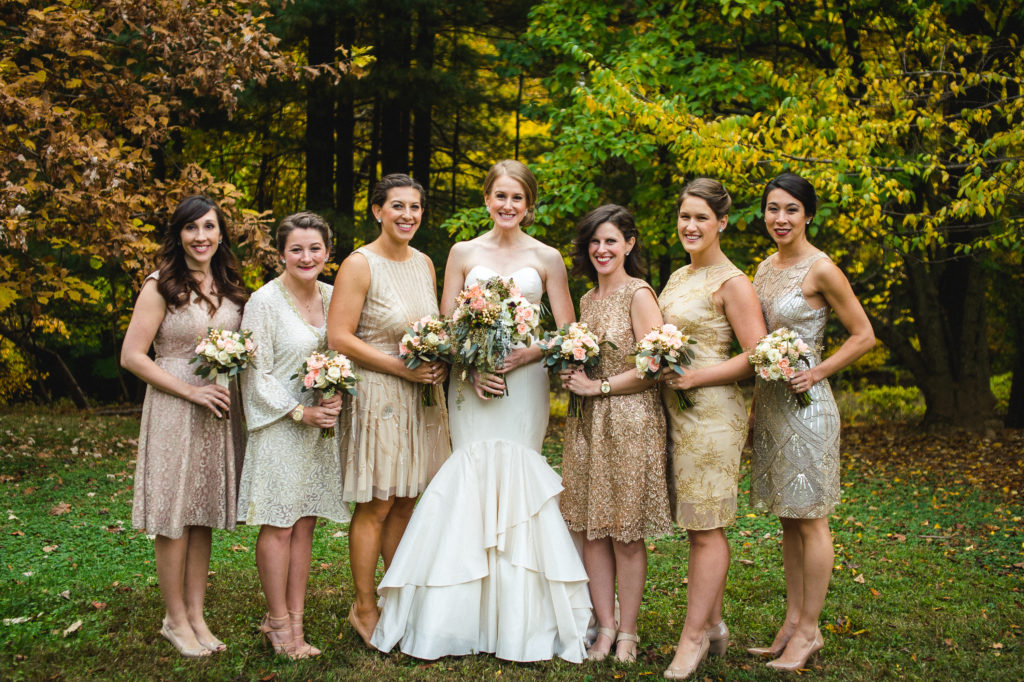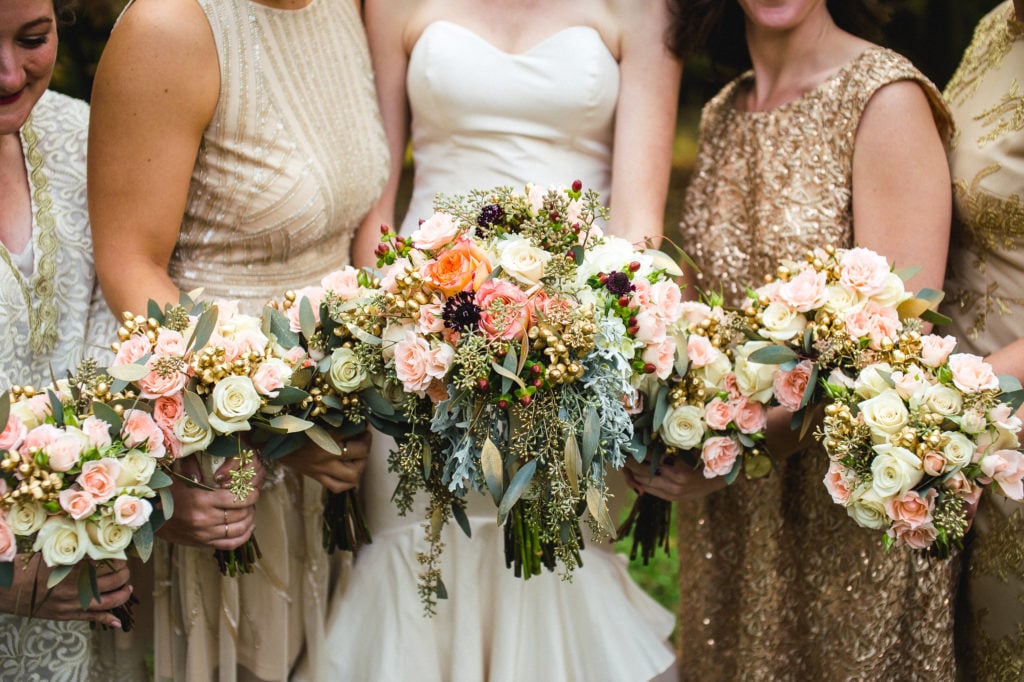 Throughout the reception, mini potted plants and herbs from Kara's family farm served as escort cards; the food was a delicious mixture of southern American and South Indian cuisince, including samosas, shrimp and grits, poppadum, and Indian chutney; and framed photographs of all four grandparents and parents on their wedding days were placed on the mantle by the cake: layers of almond cake with passionfruit icing and raspberry curd, and almond cake with dark chocolate icing and salted caramel curd.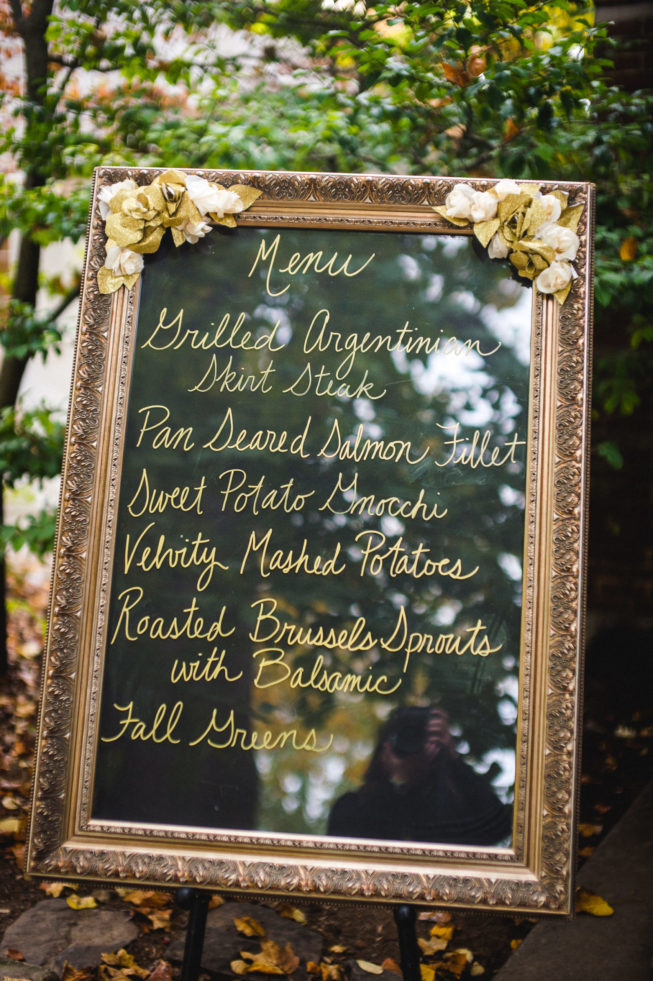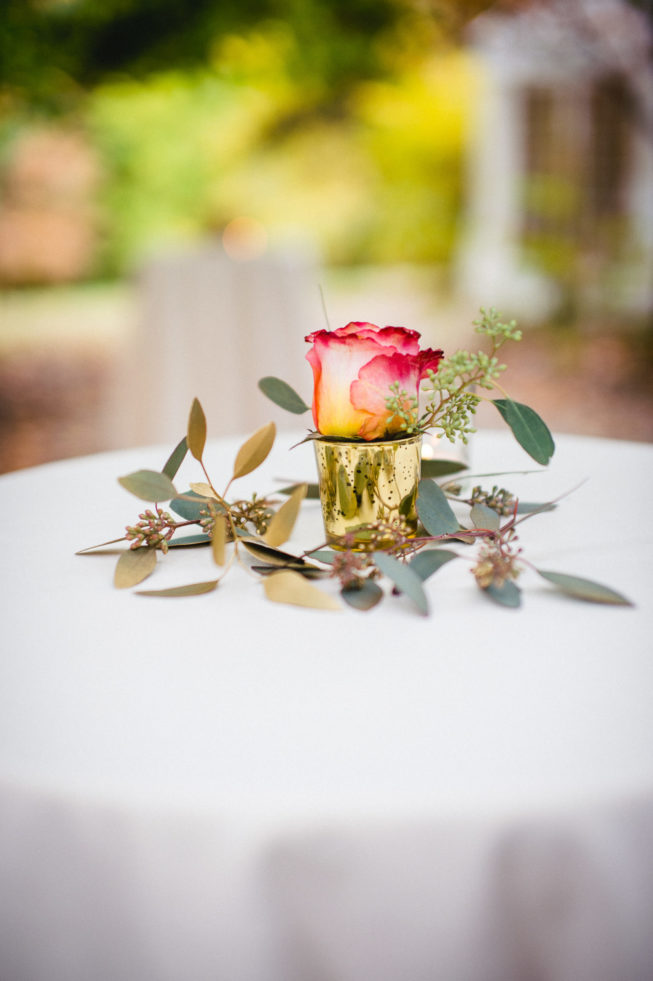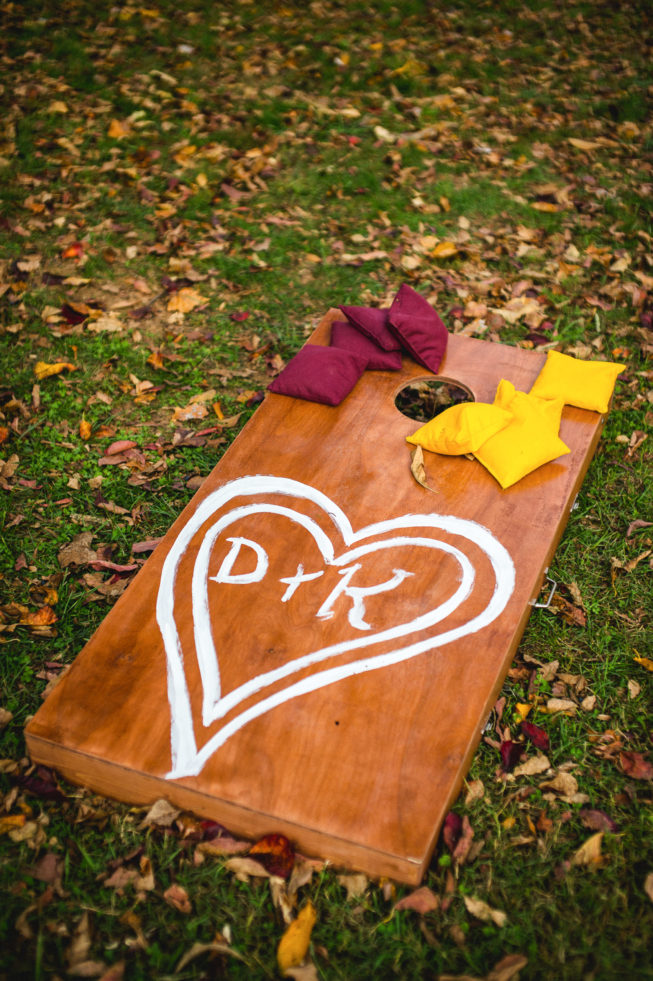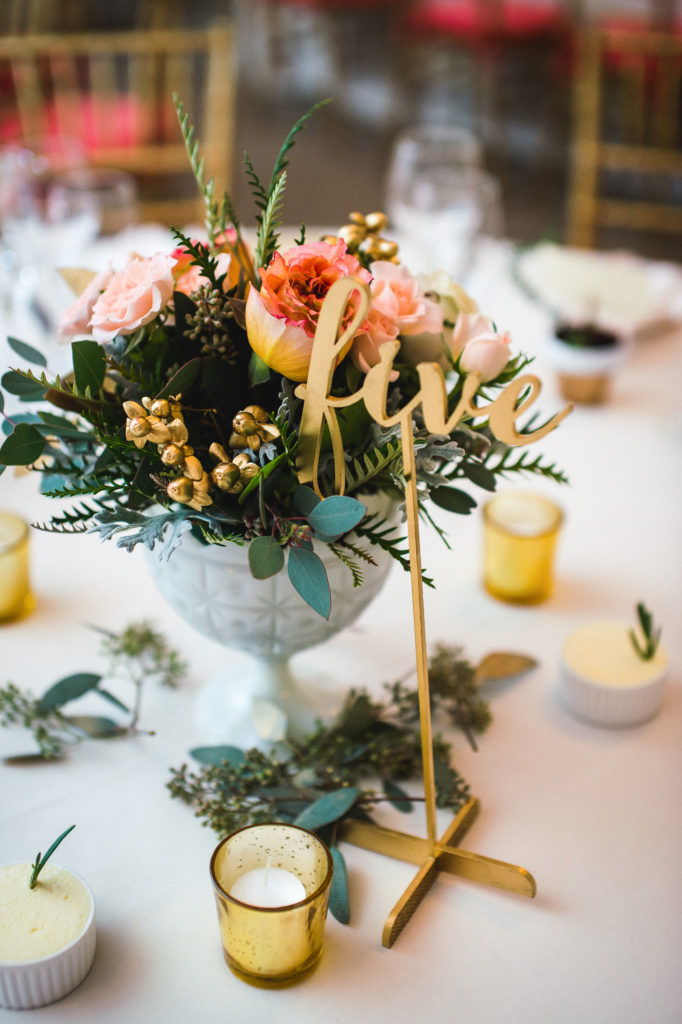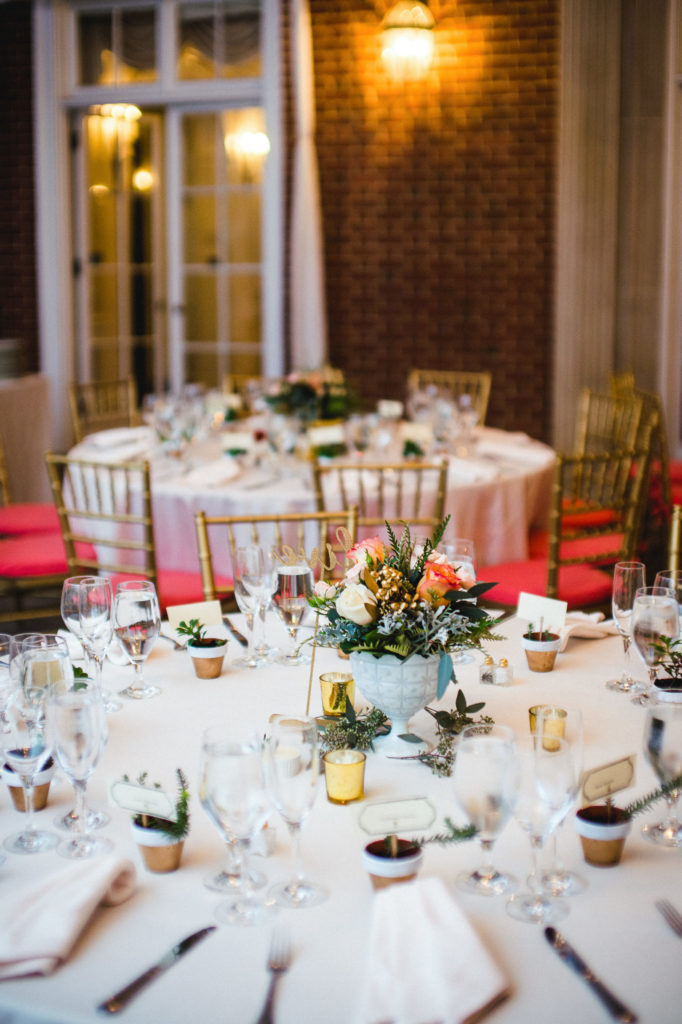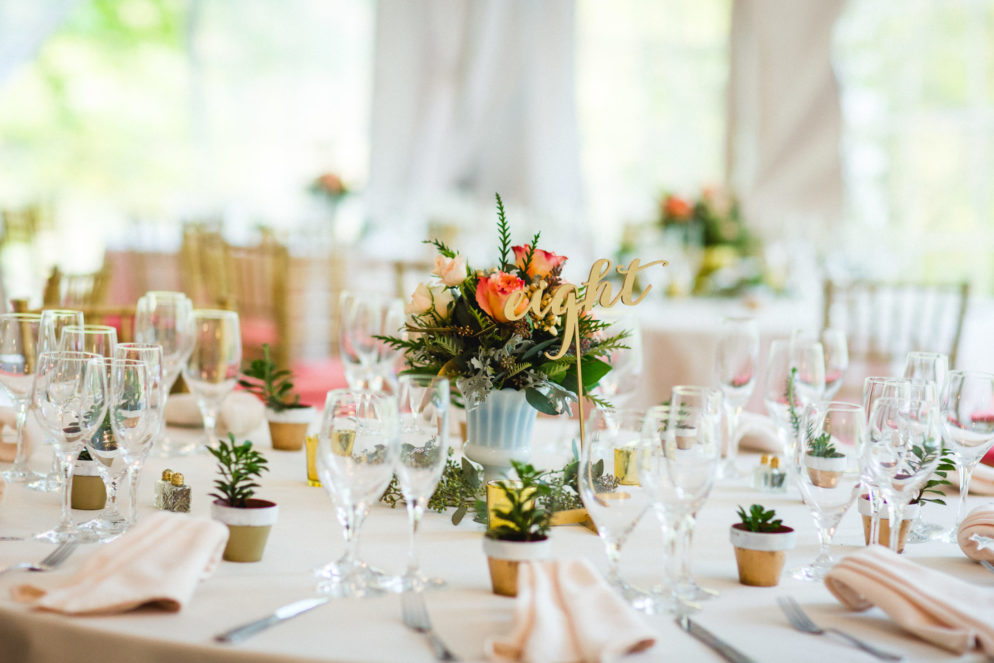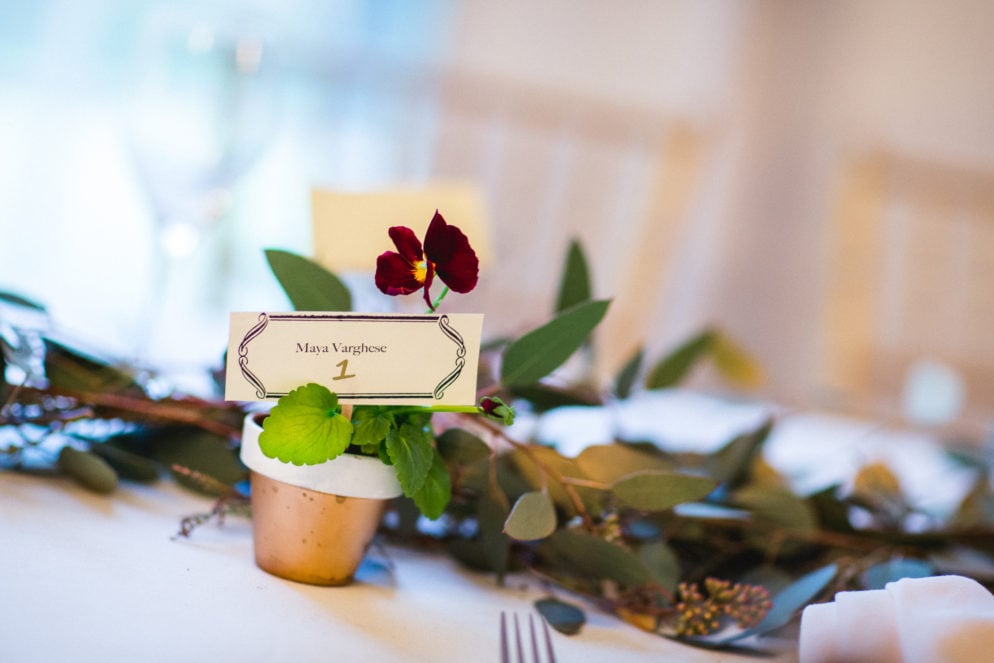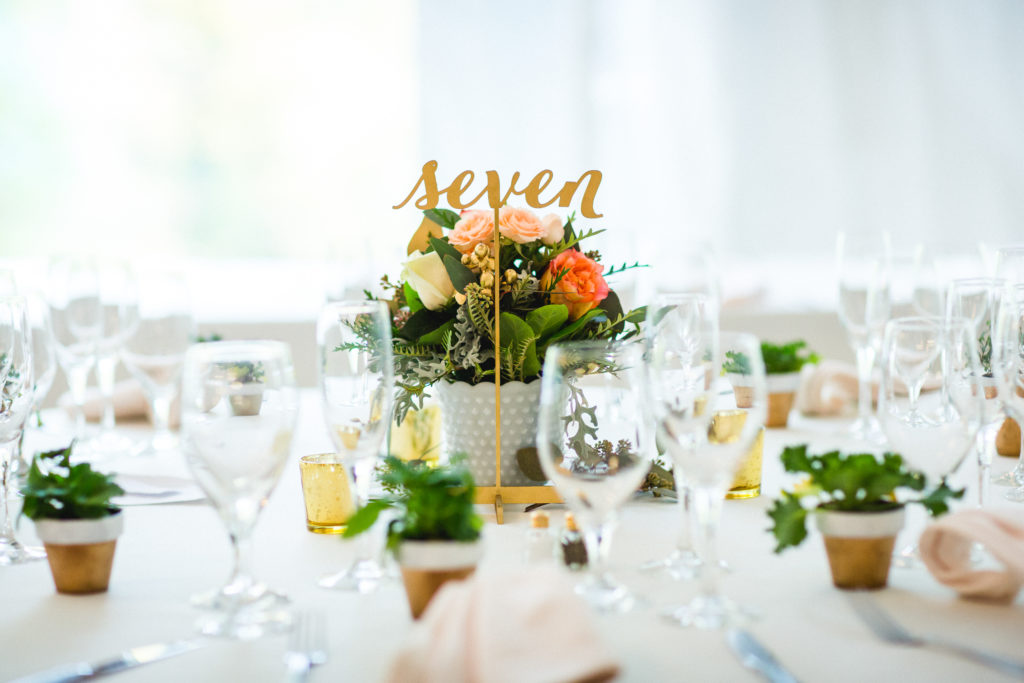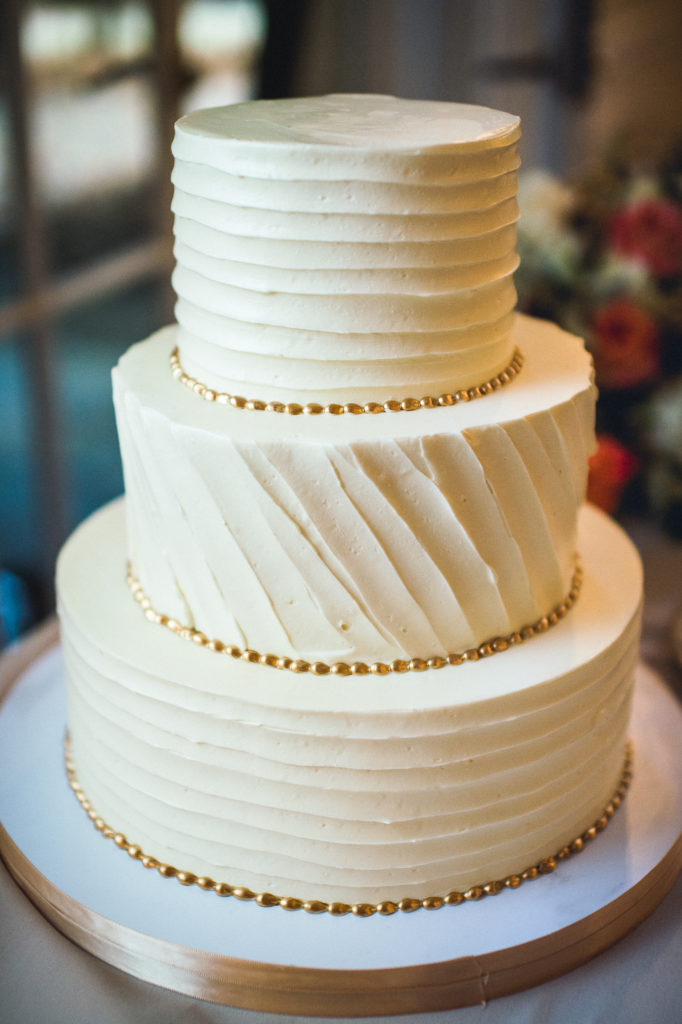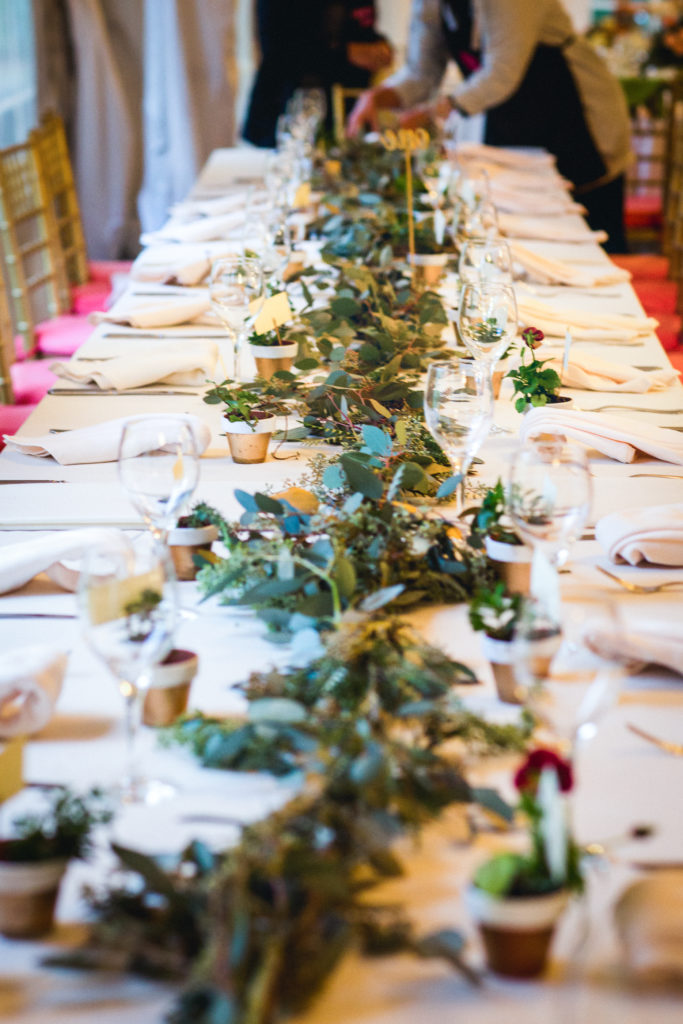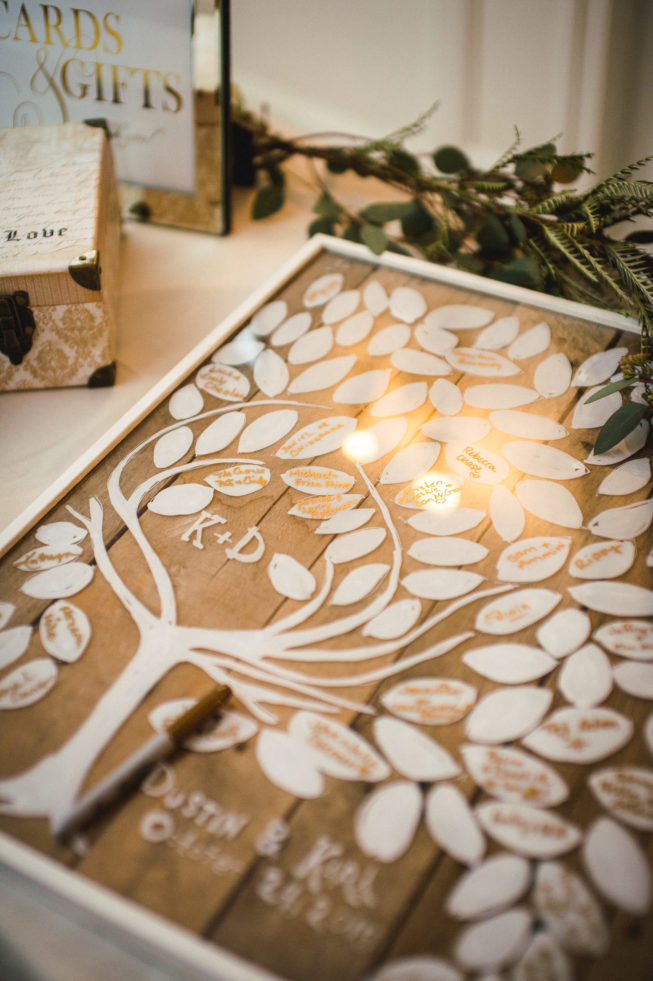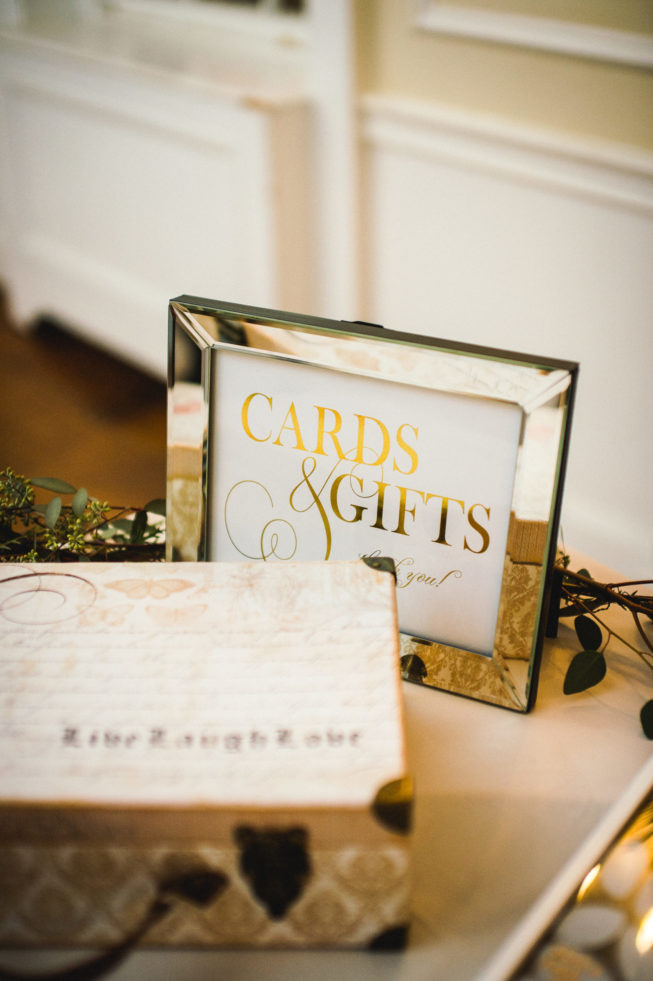 The bride's favorite moment came when the two shared their first dance to an acoustic version of Sam Smith's "Latch" at the indoor reception. "It was so romantic," Kara recalls. "And we are both big music people, so having a song we really loved and connected to allowed us to have such a wonderful moment and memory. At the end of the evening, guests went home with spices including an Indian spice blend and an apple pie spice blend, with labels that read, "Food is love made visible." The newlyweds honeymooned in Thailand.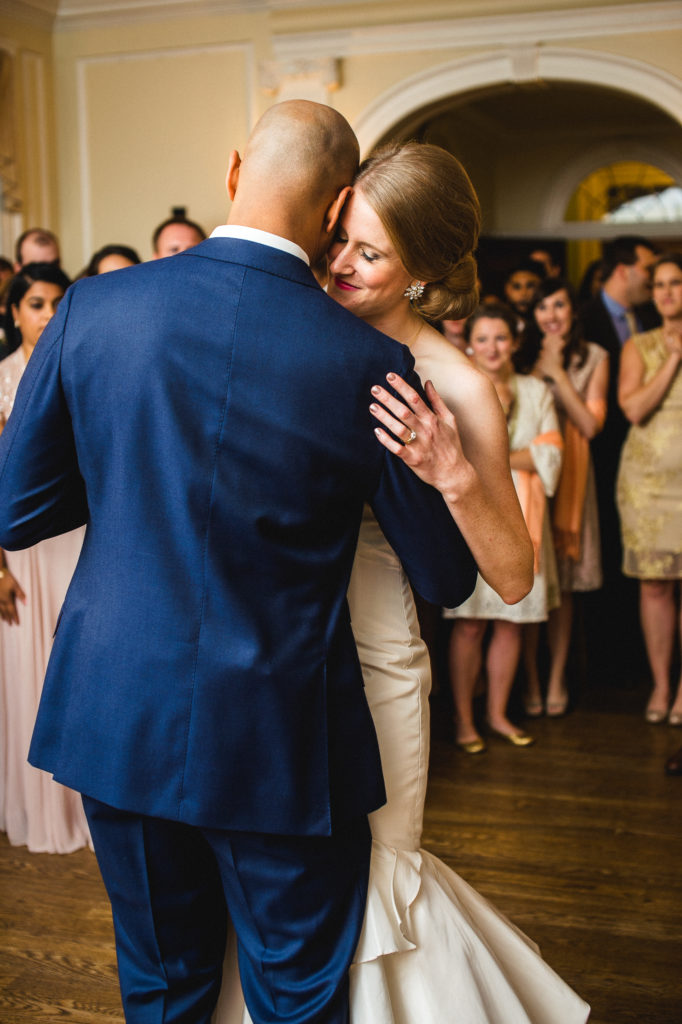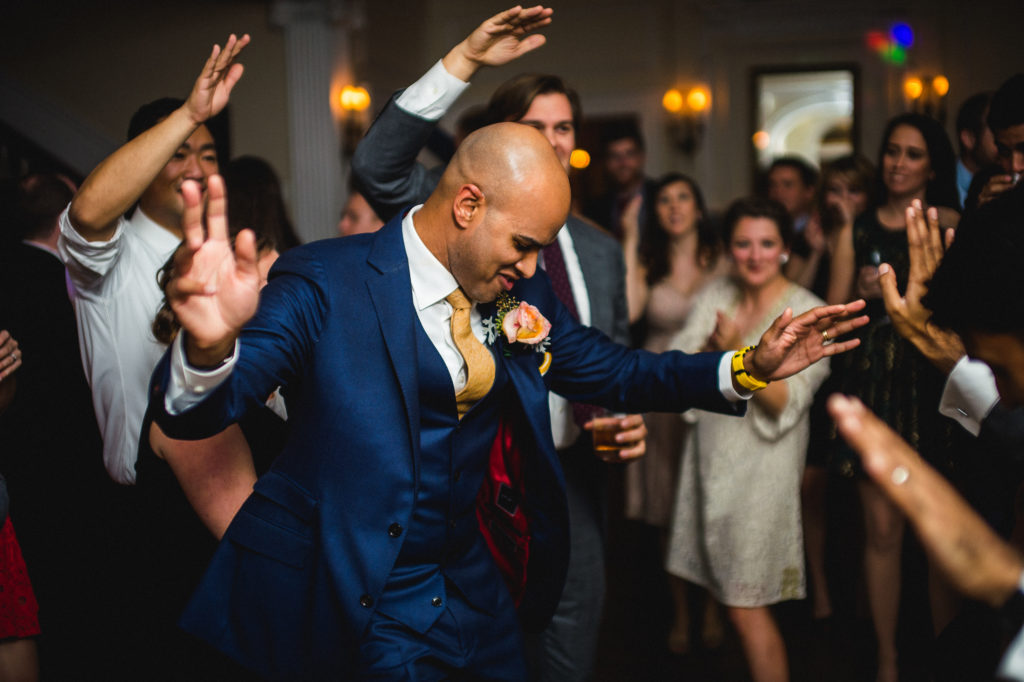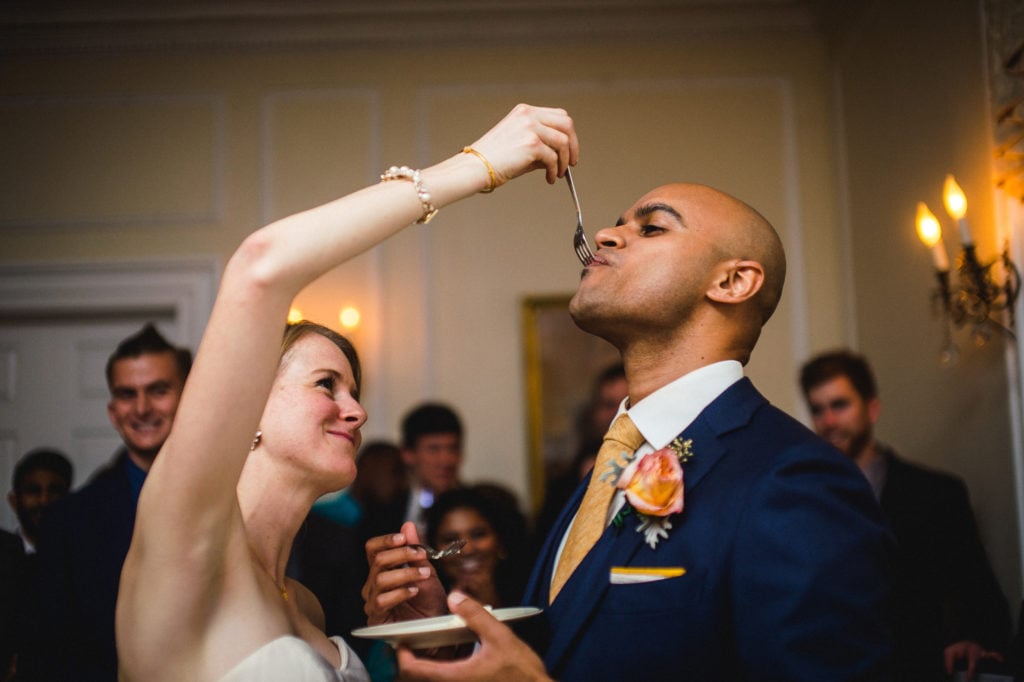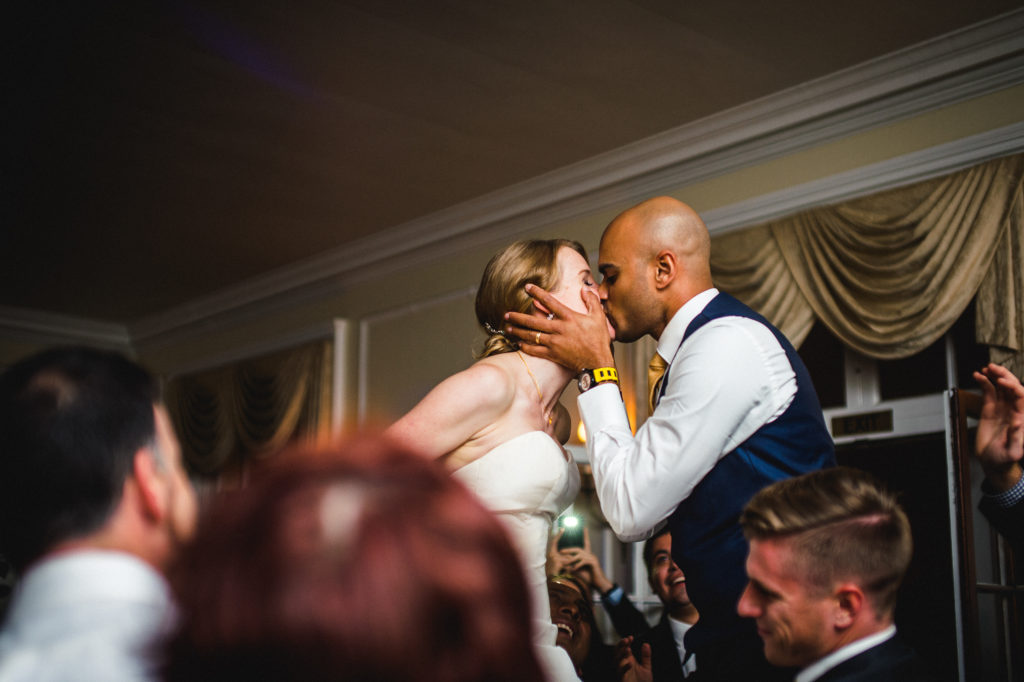 THE DETAILS
Photographer: Porter Watkins Photography | Event Coordinator: Rebecca Chase | Venue: Woodend Sanctuary & Mansion | Florist: Scentsational Florals | Invitations: Minted | Caterers: Main Event Caterers | Cake: Fluffy Thoughts Cakes | Hair & Makeup: Amie Decker Beauty | Bride's Gown: Watter's, Lovely Bride | DC Groom's Tux: Suitsupply, Georgetown | Music/Entertainment: Jake Ritchie, Dream Day DJs |Officiant: Pastor Dawn Hand, Foundry United Methodist Church | DC Groomsmens' Gifts: Bobbie Jo Designs, Etsy (personalized tie clips); The Tie Bar (ties and socks)
Engaged?! Tickets are on sale now for our wedding showcase, UNVEILED. Happening January 28th at the Mandarin Oriental Hotel in Southwest DC. UNVEILED is the perfect place to meet dozens of our most recommended wedding vendors, watch live demonstrations, relax in the groom's lounge, and see this season's most gorgeous gowns at our runway show. New this year, attendees can also sit in on panels discussing such topics as the year's top trends, budgeting, and how to choose a photographer, all featuring leading wedding vendors and moderated by Bride & Groom magazine's editor in chief.