Lauren and Alex met at a conference in DC—he was from Ohio and she was from the District. After a whirlwind long-distance six-month courtship, Alex proposed on a stroll around the Capitol. Just five months later, on a snowy day in DC, the pair had a winter wedding on Capitol Hill, and celebrated with a reception in Adams Morgan. See the photos of their winter wedding on Capitol Hill by Sarah Bradshaw below.
Follow B&G on Instagram | Like B&G on Facebook
Alex Sosler, from Cleveland, Ohio, and Lauren Cardwell, from DC, met at a local conference that she was working and he was attending. "We were introduced by a friend after awkwardly encountering one another the night before," Lauren says. "He took an interest in me and started asking questions. Every encounter we had throughout the three day conference we would stop for small talk." She thought he was handsome, and he appreciated how friendly and welcoming she was.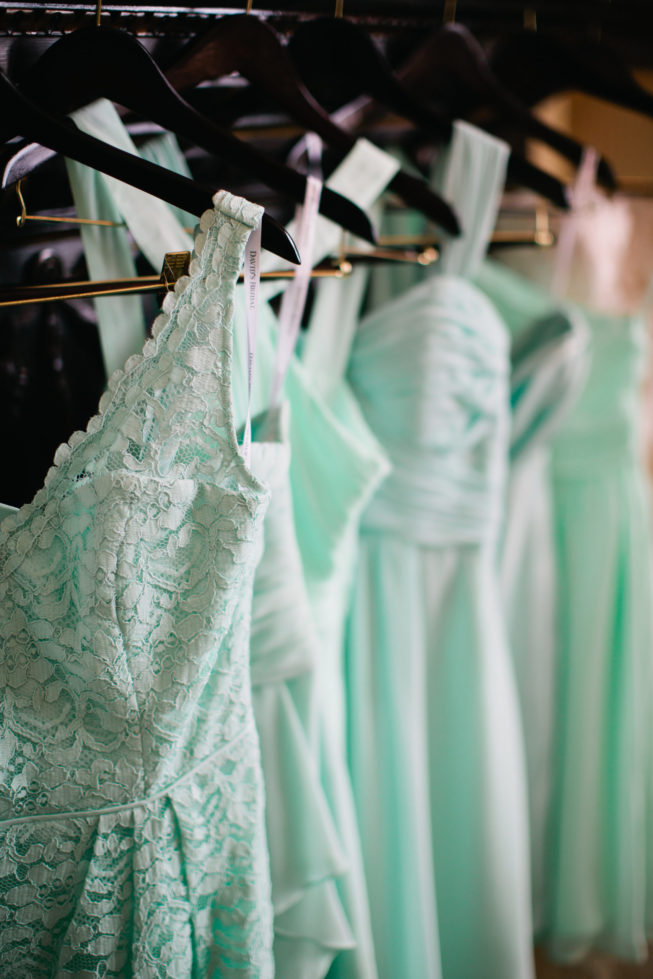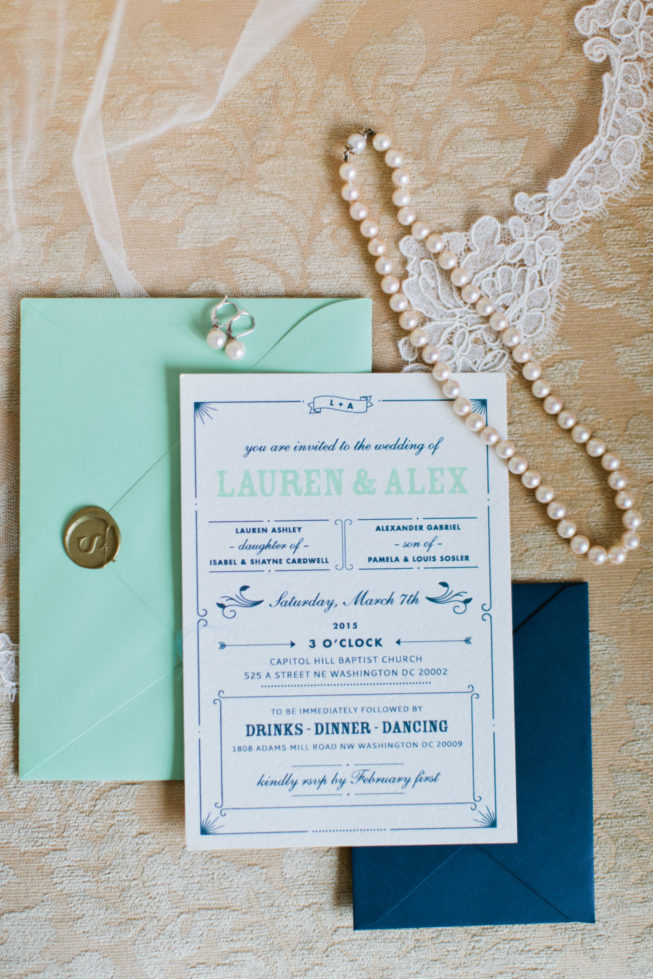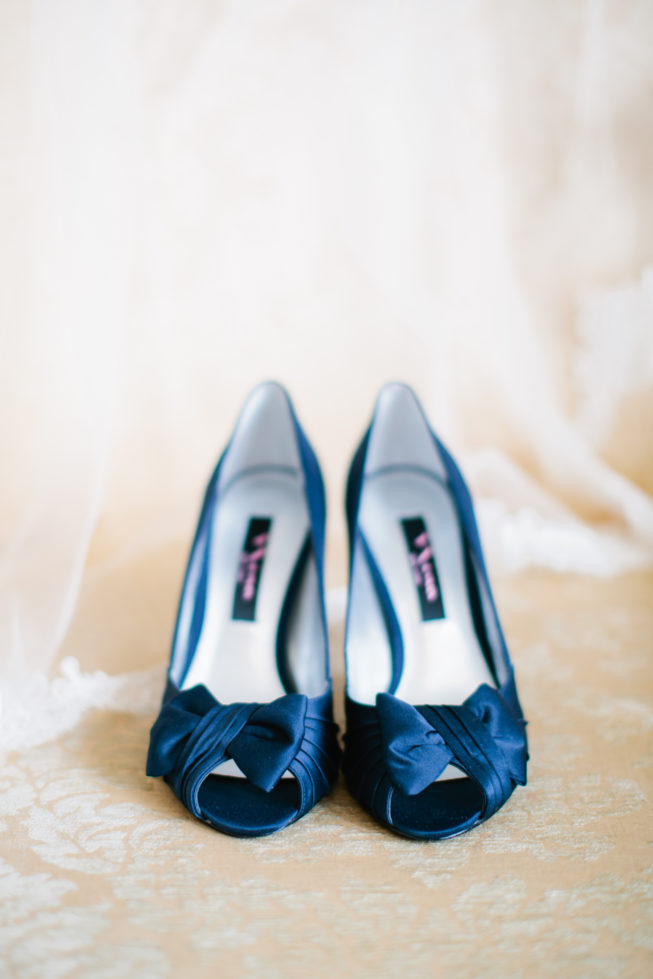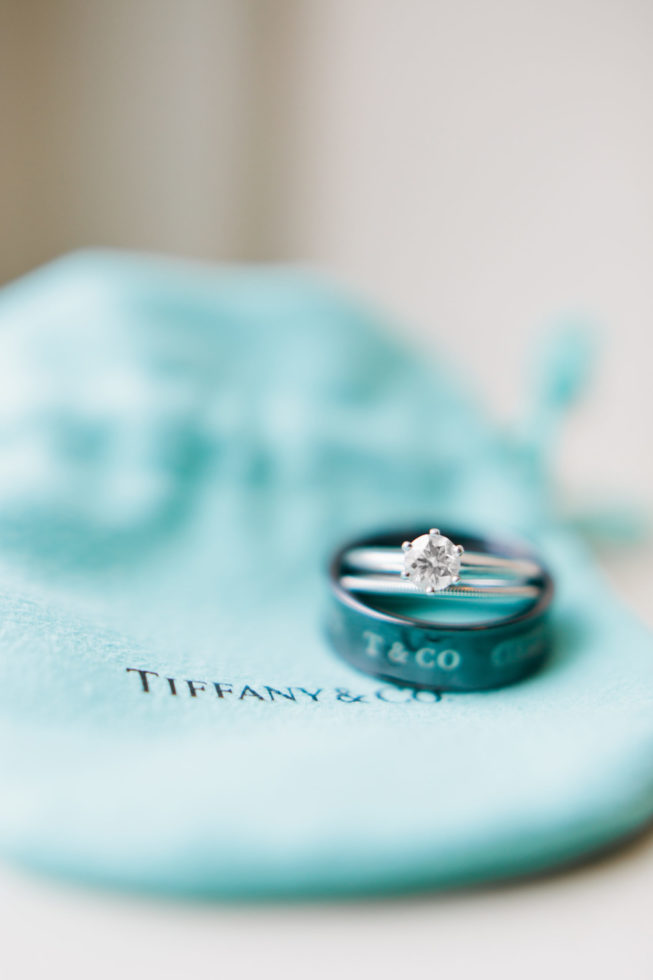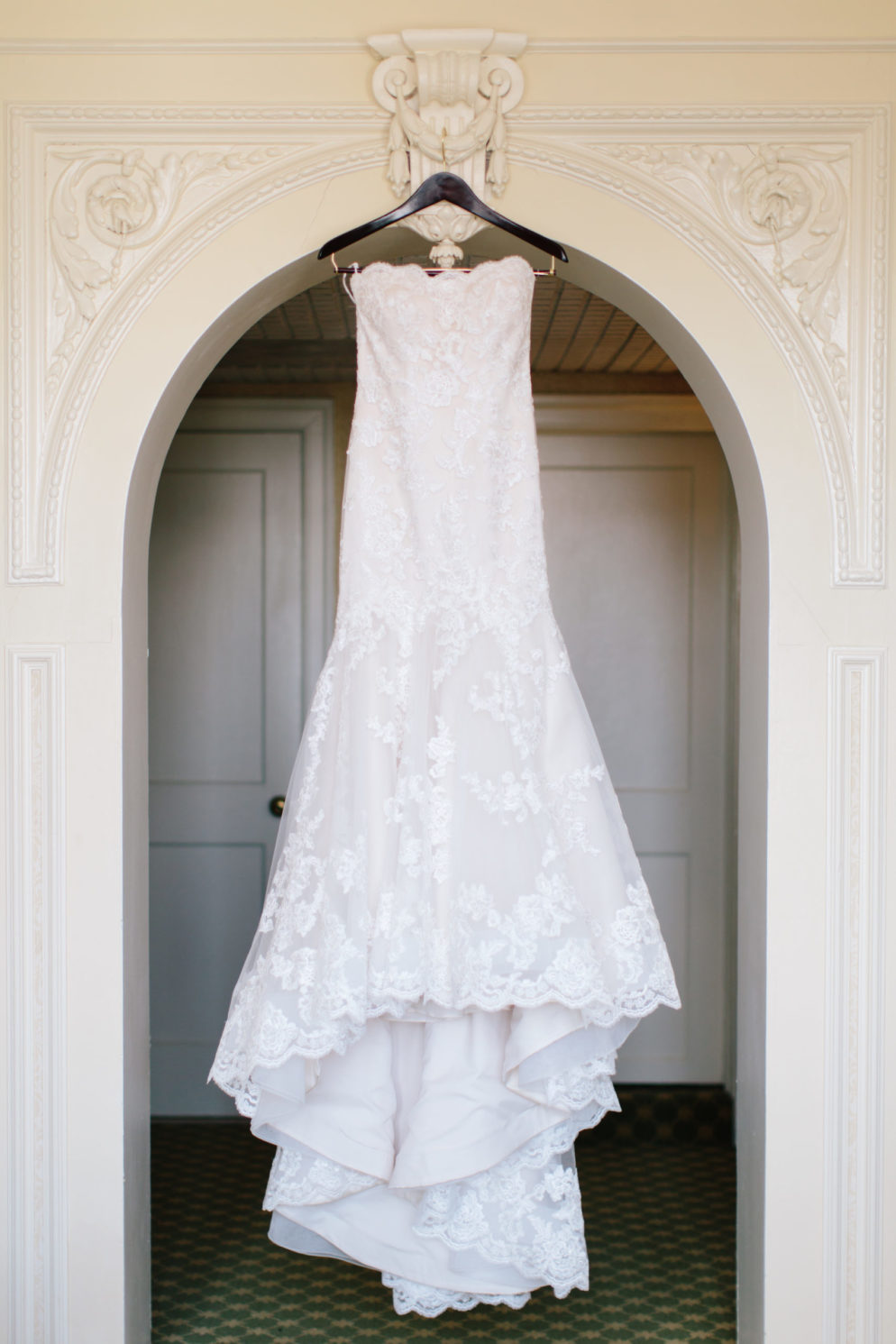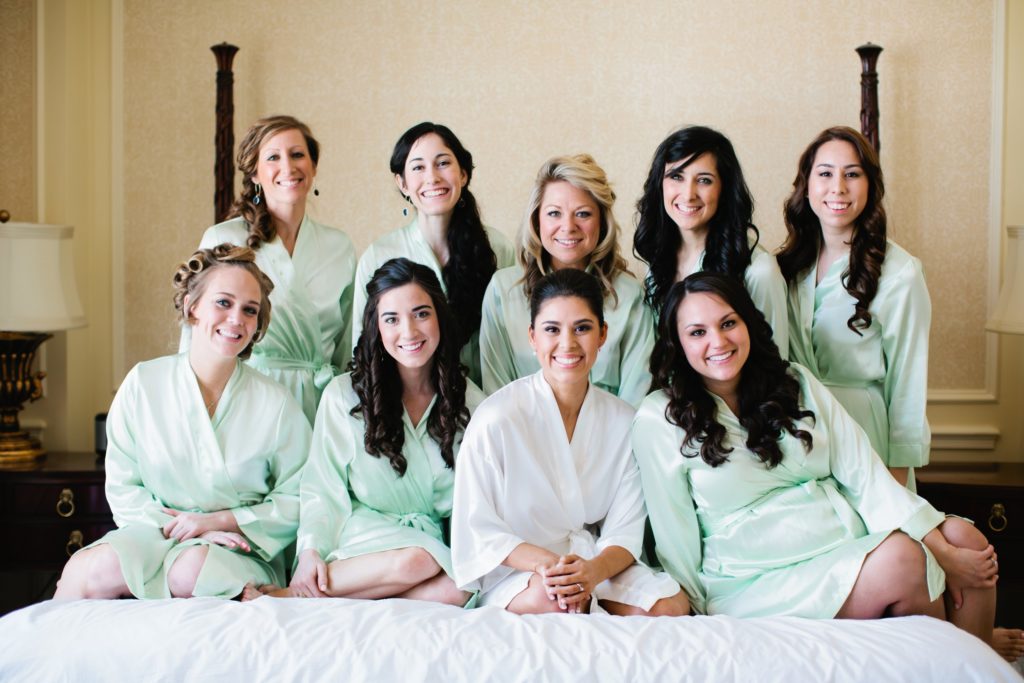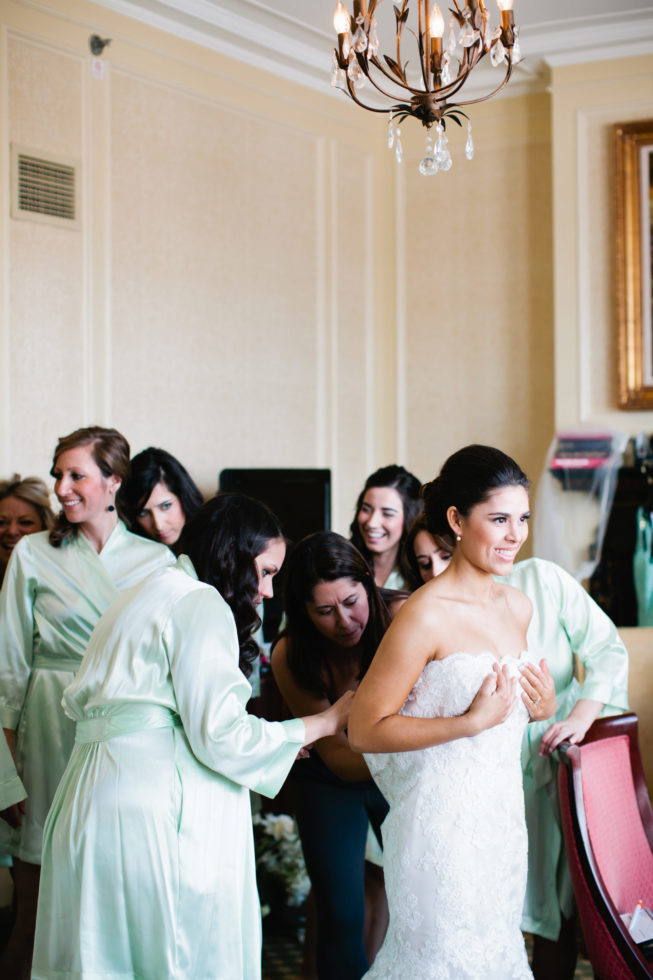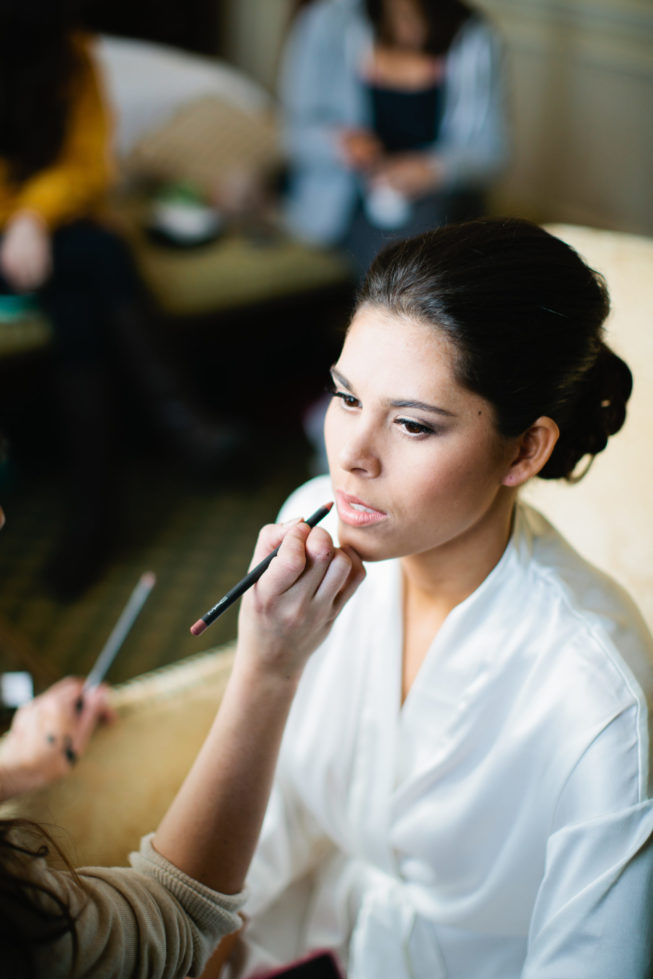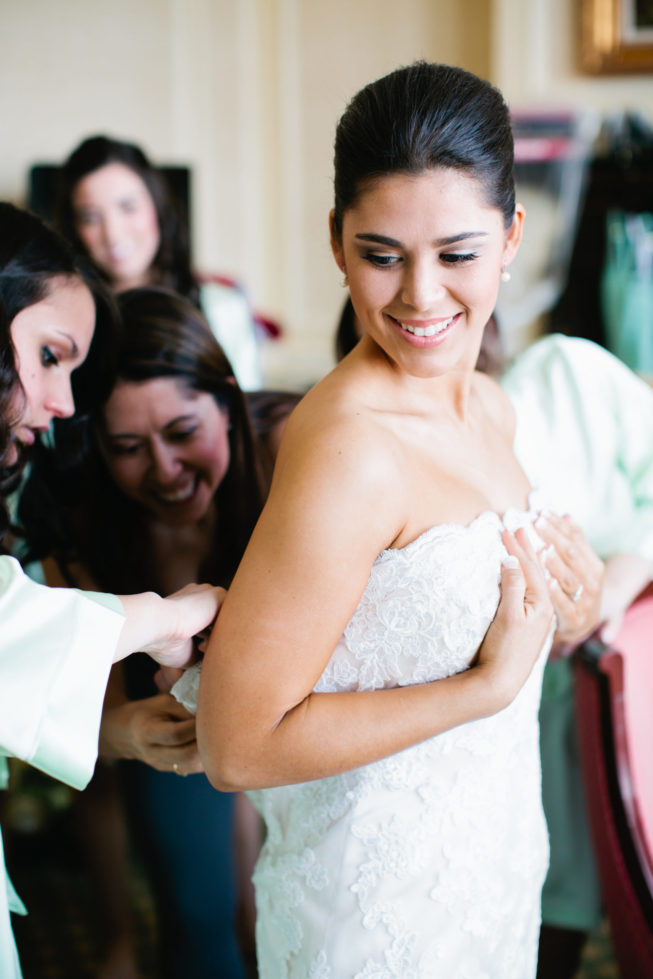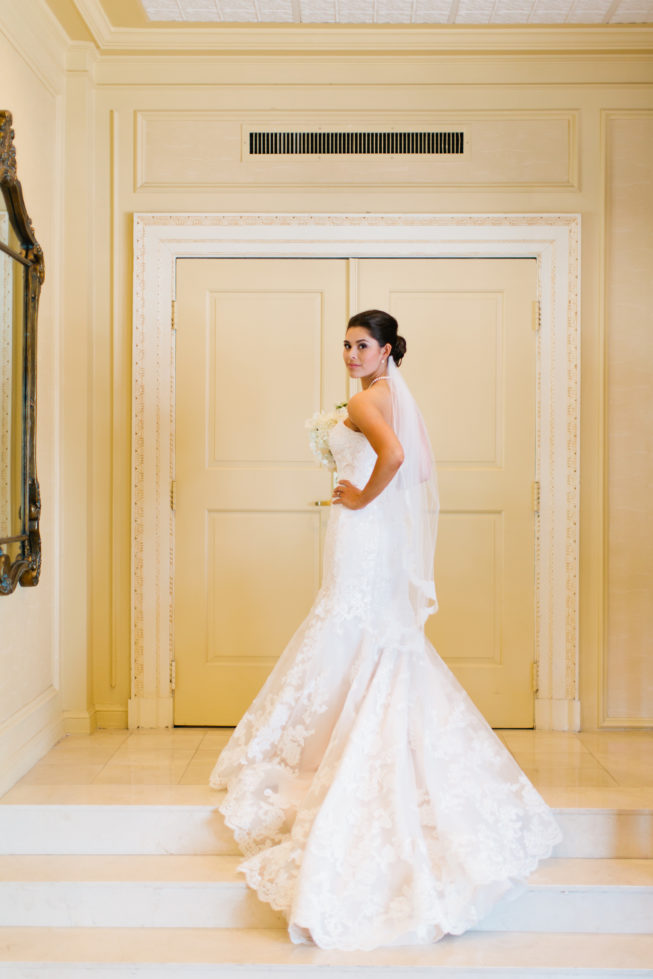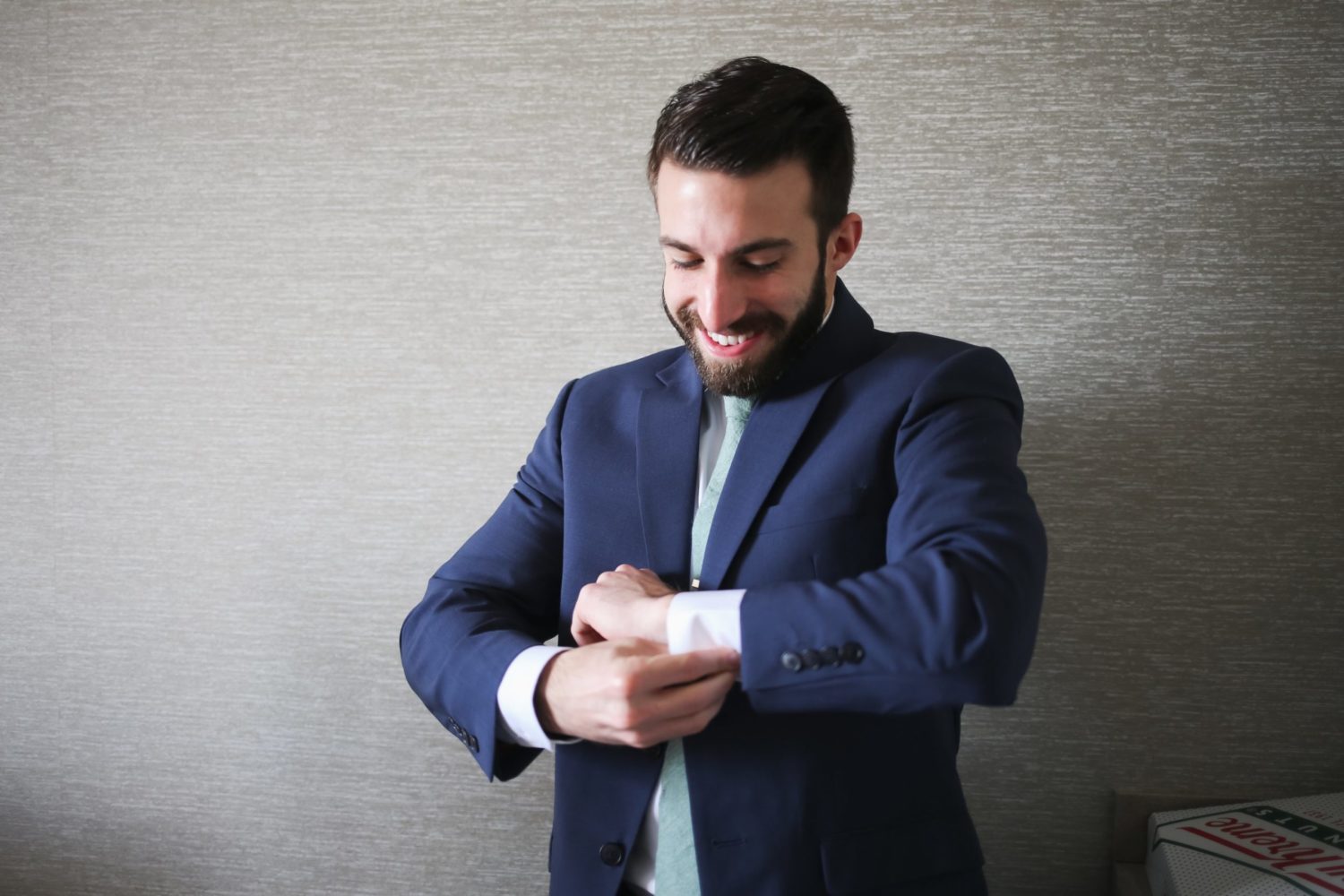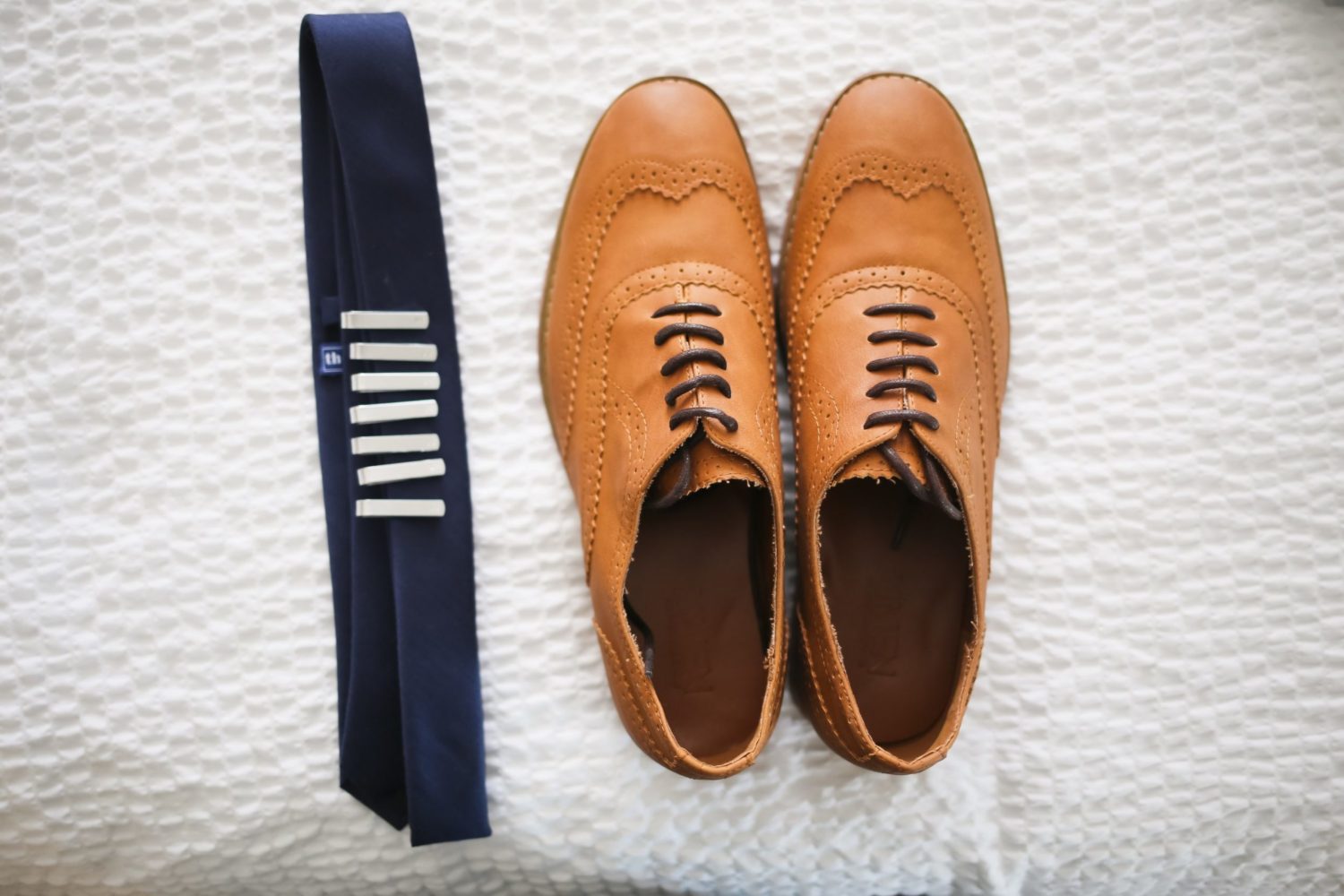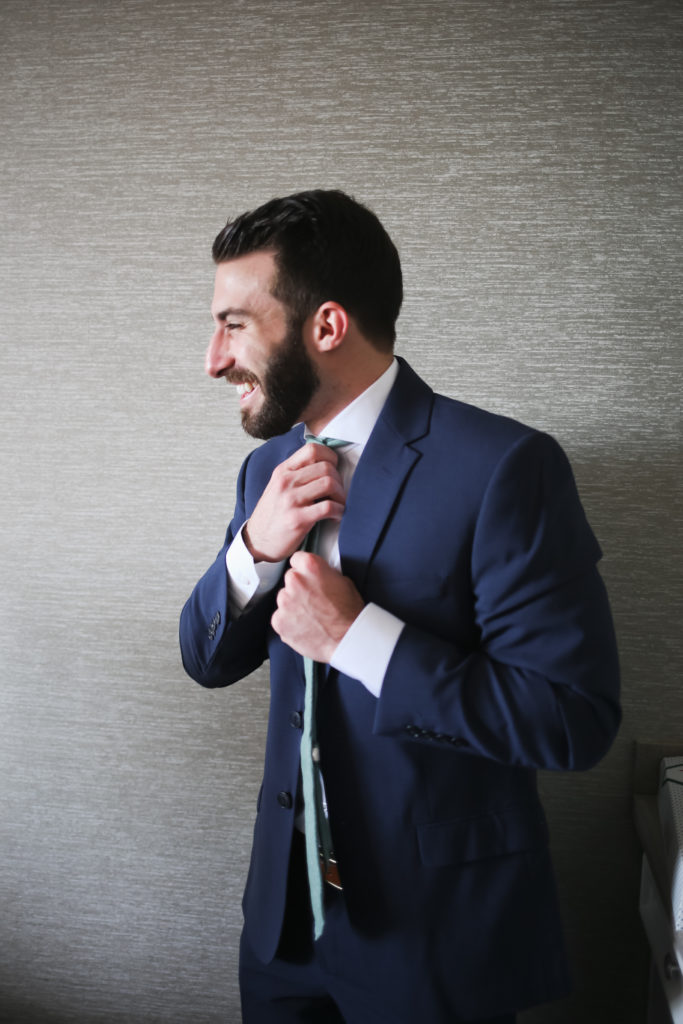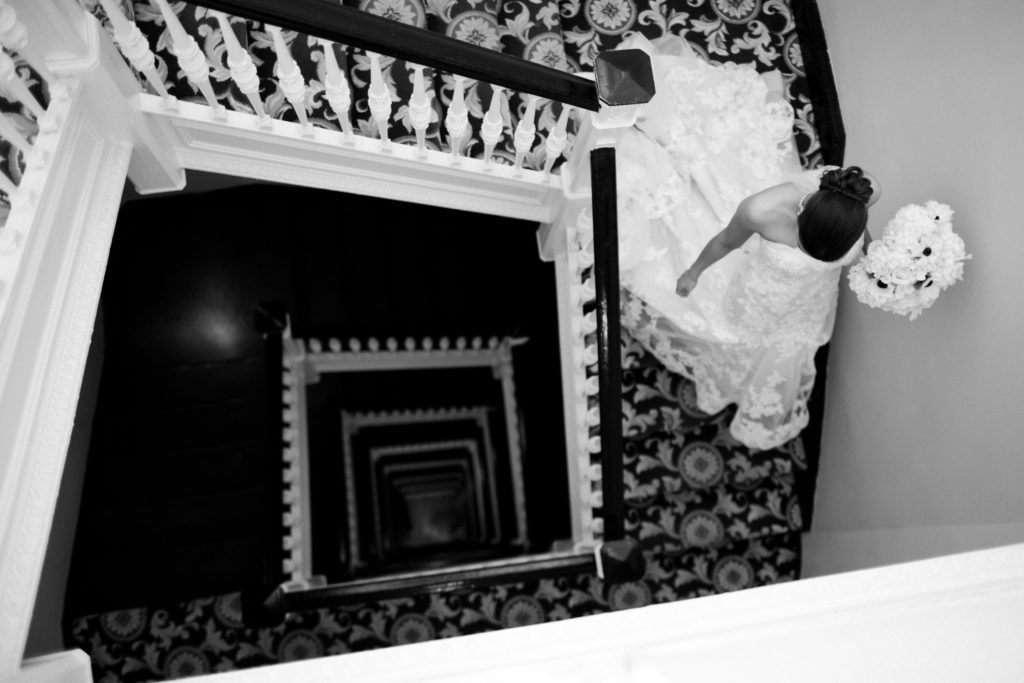 The last evening of the conference, Alex, who was visiting DC for the first time, asked Lauren if she wanted to grab some ice cream. They went to Pitango and then took a stroll around the Capitol. "After our long walk, he asked if I would like to grab a meal the next day before he went back to Ohio," Lauren says. The met at Ted's Bulletin for a lunch that lasted three hours. "We sat in the last booth laughing over pop tarts and coffee," she says. "I remember feeling like I had always known him."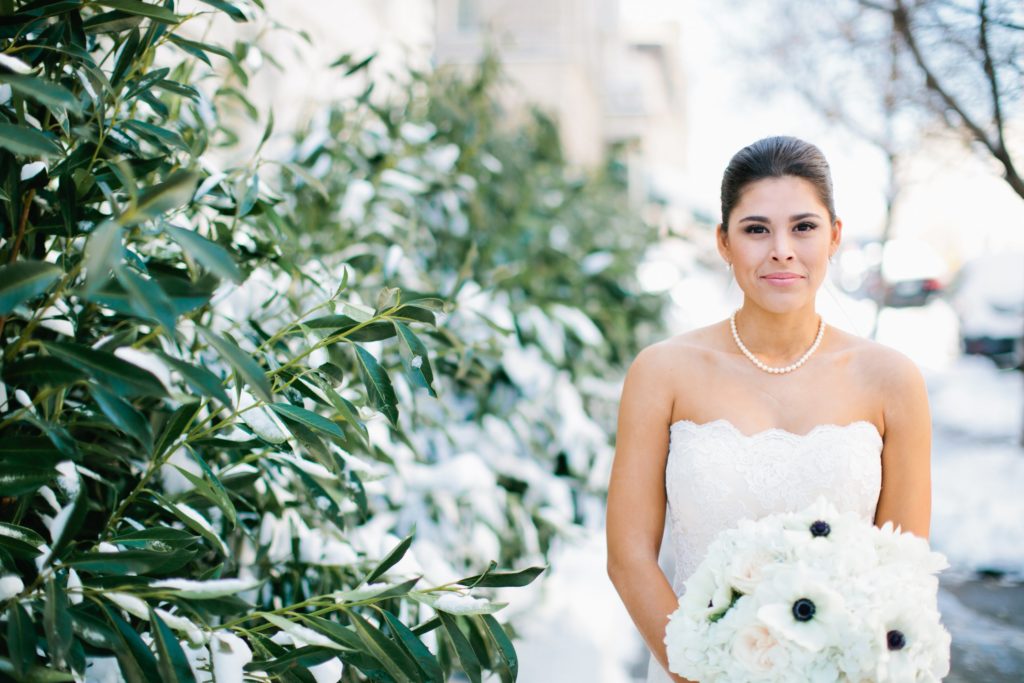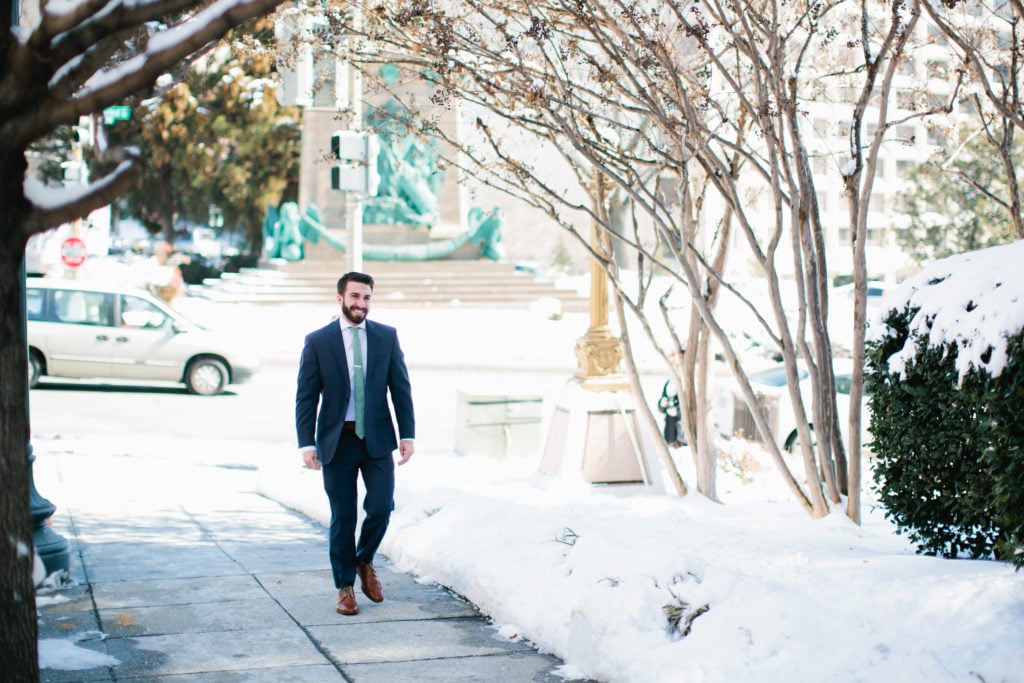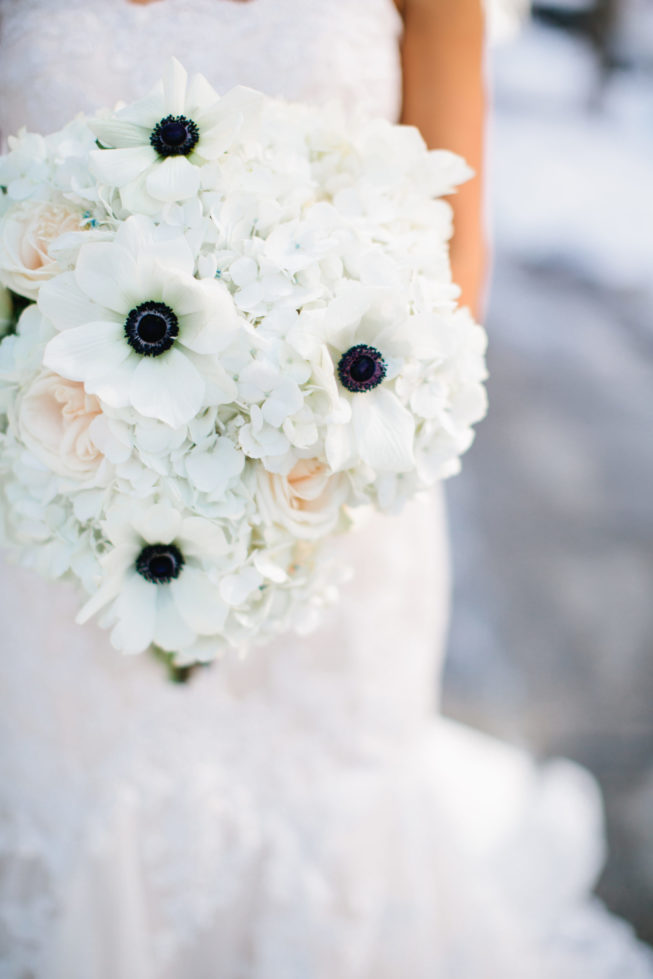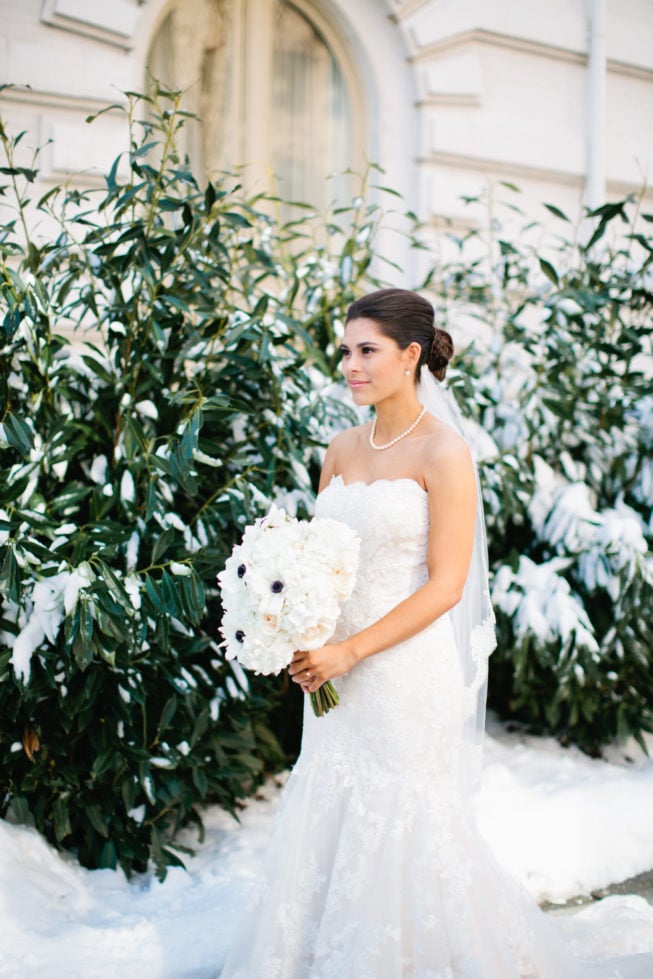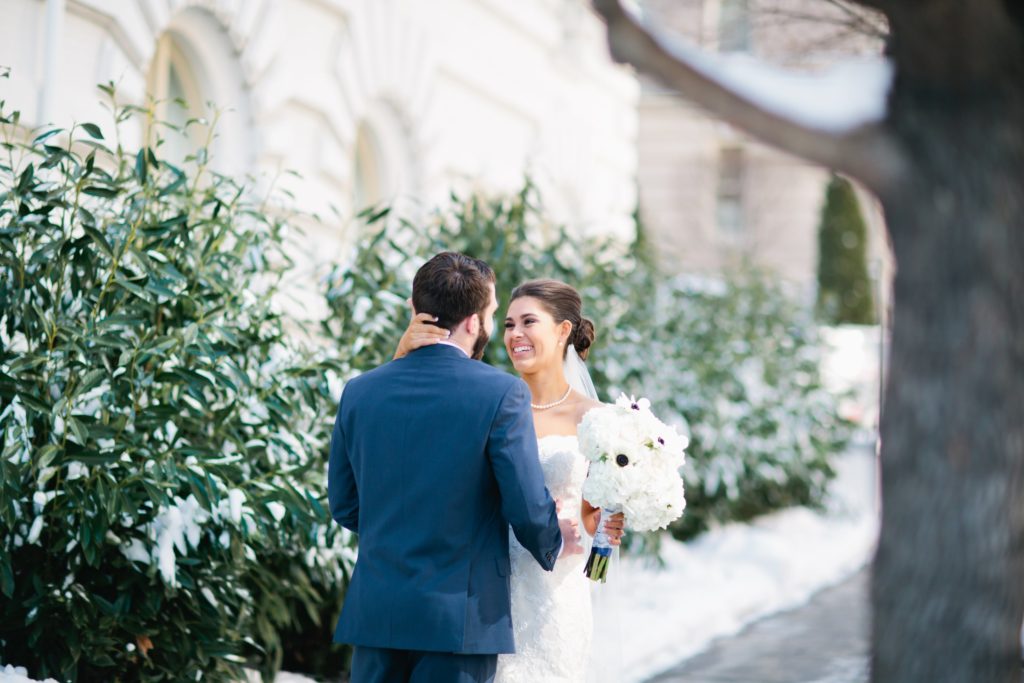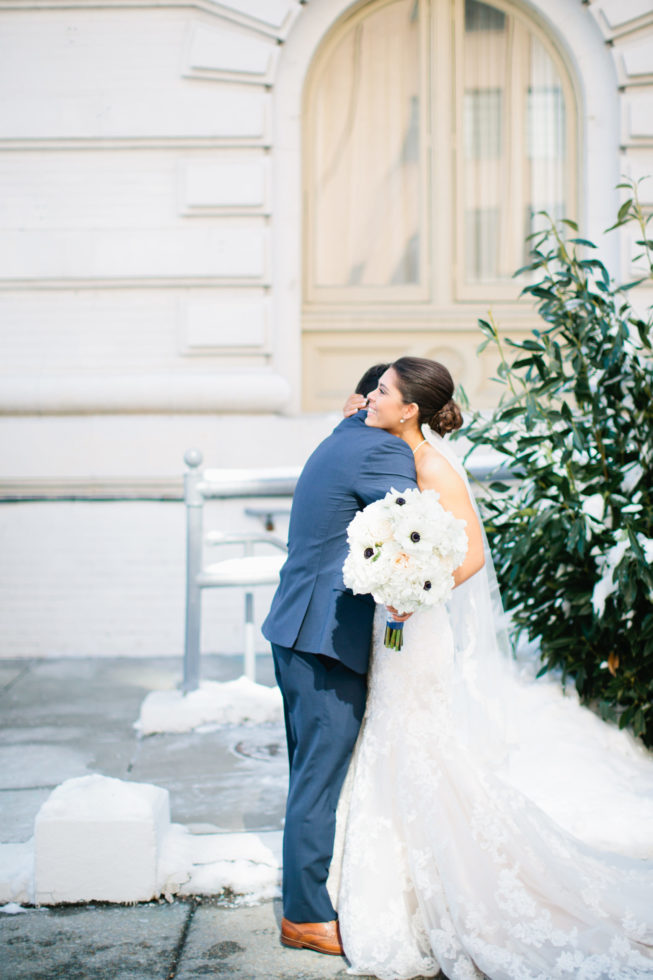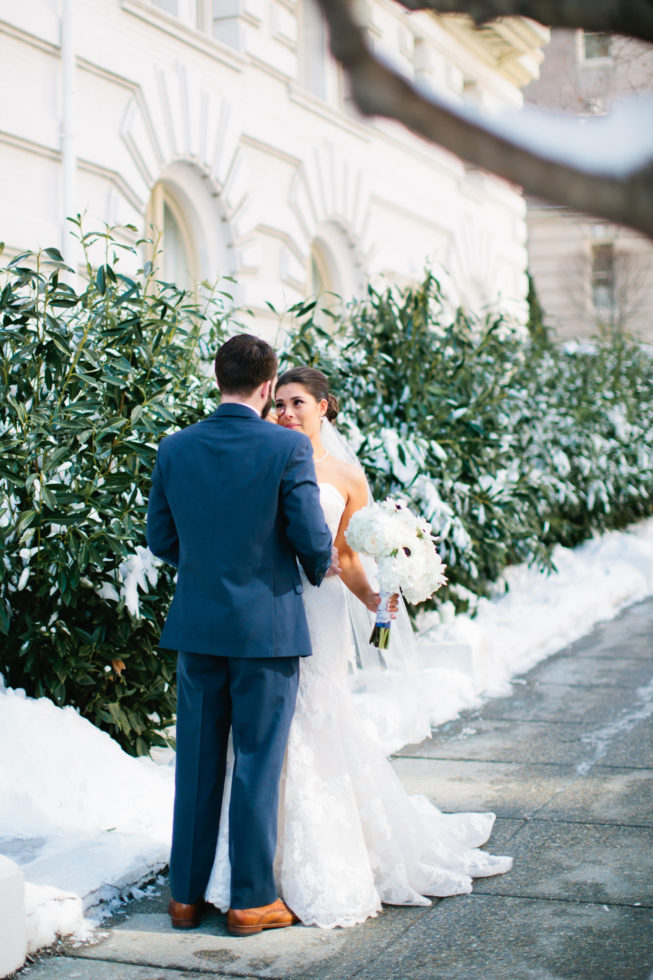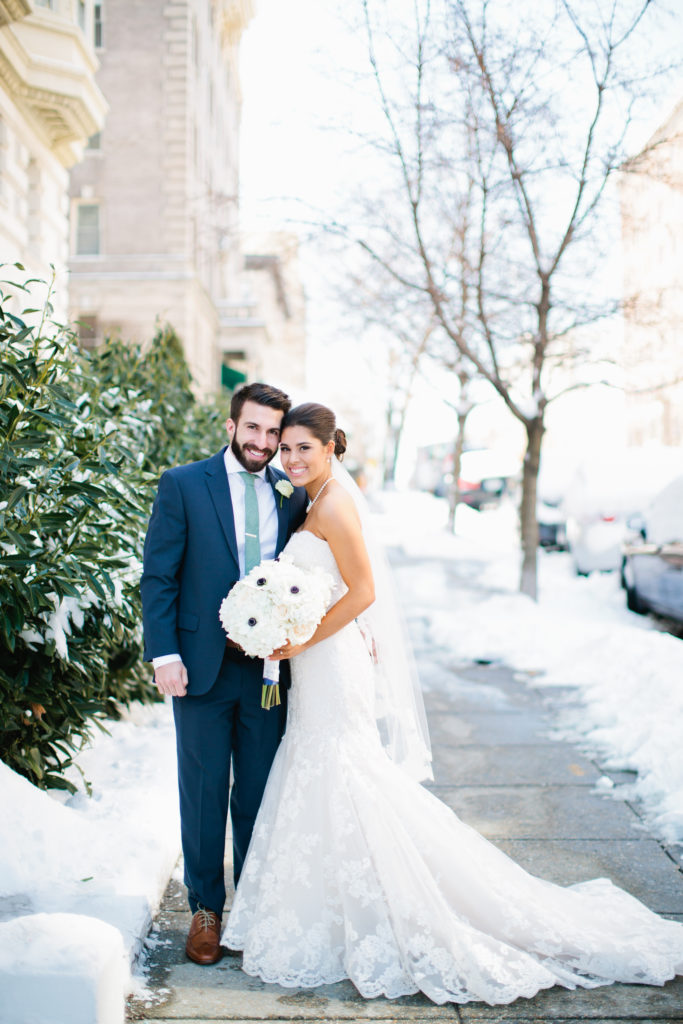 They dated long-distance for six months before Alex, an associate pastor, came to DC under the guise of helping Lauren, a preschool teacher, move. "We grabbed a glass of wine at Sonoma while we waited for our dinner reservations," Lauren recalls. When they finished, Alex suggested walk to "kill time." They walked toward the Capitol, and Alex reminded Lauren of the walk they took when they first met.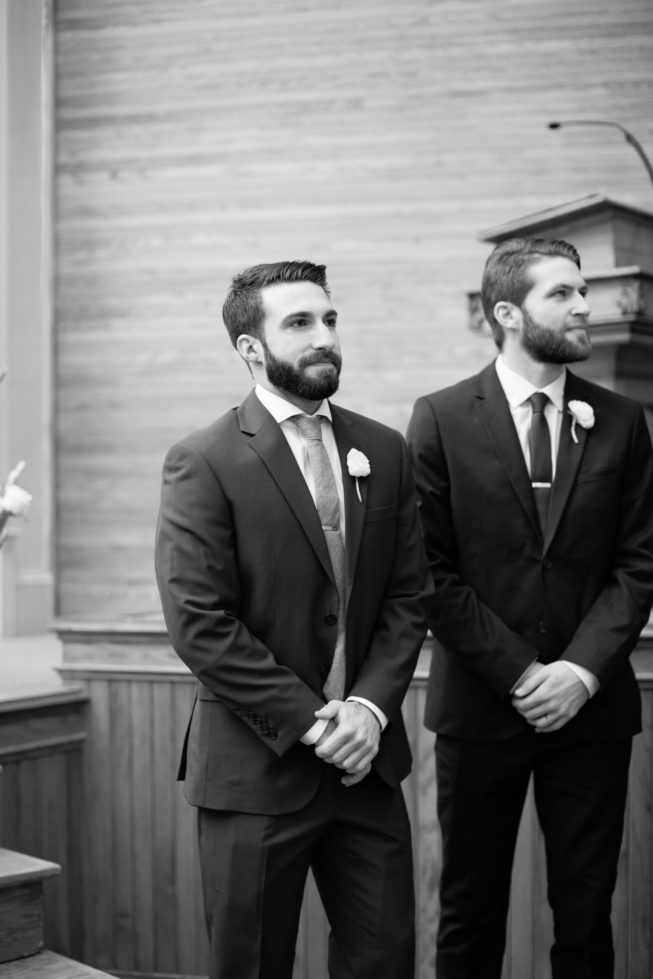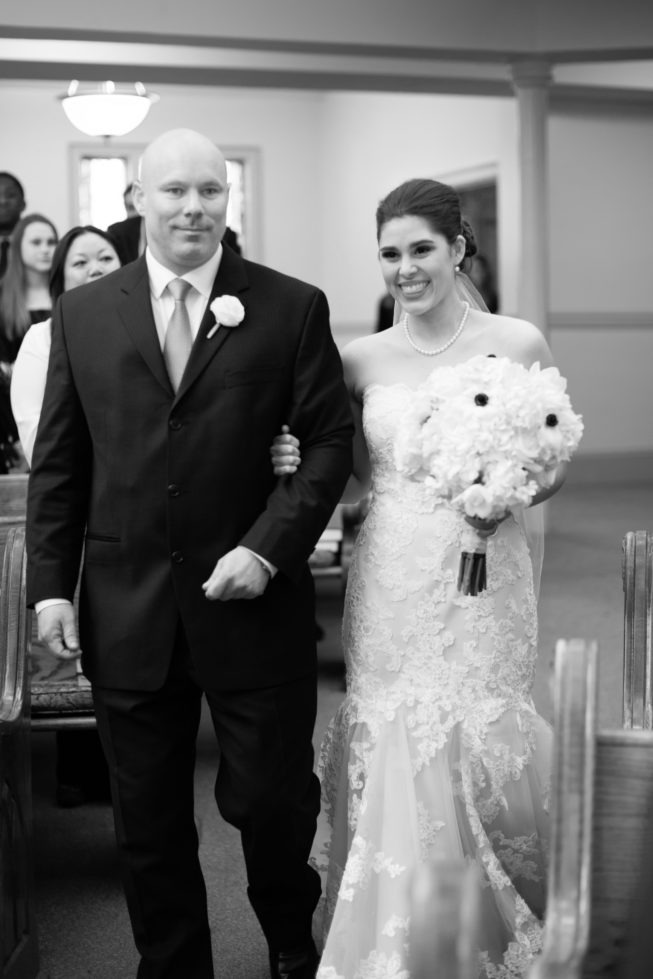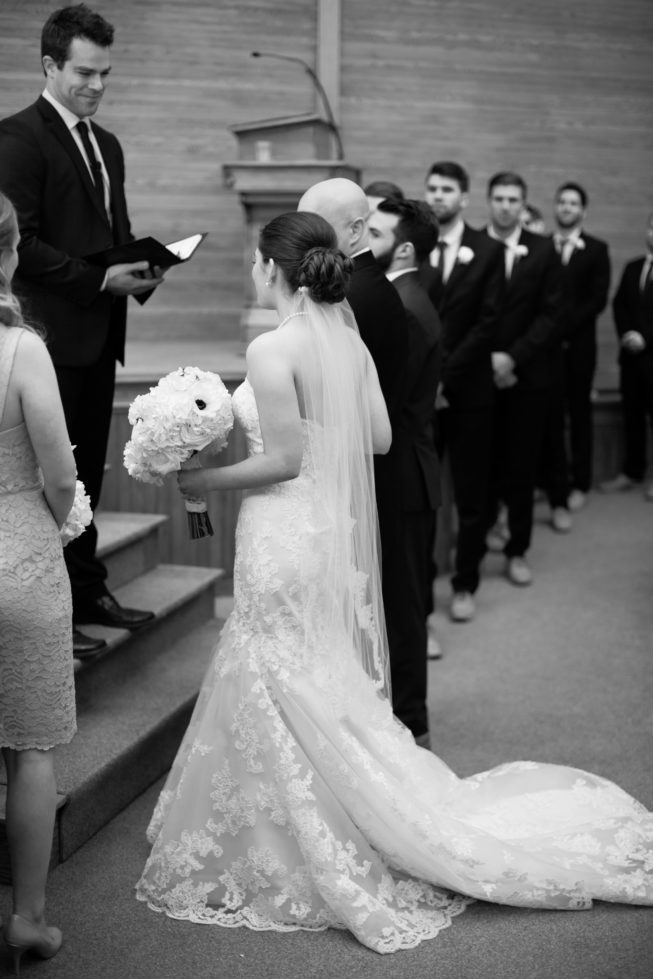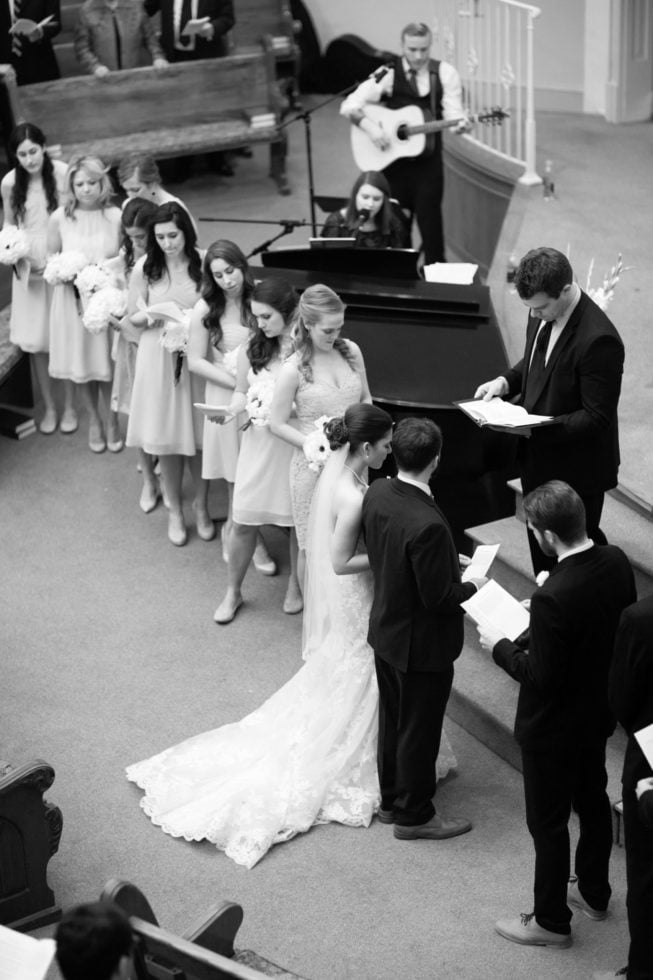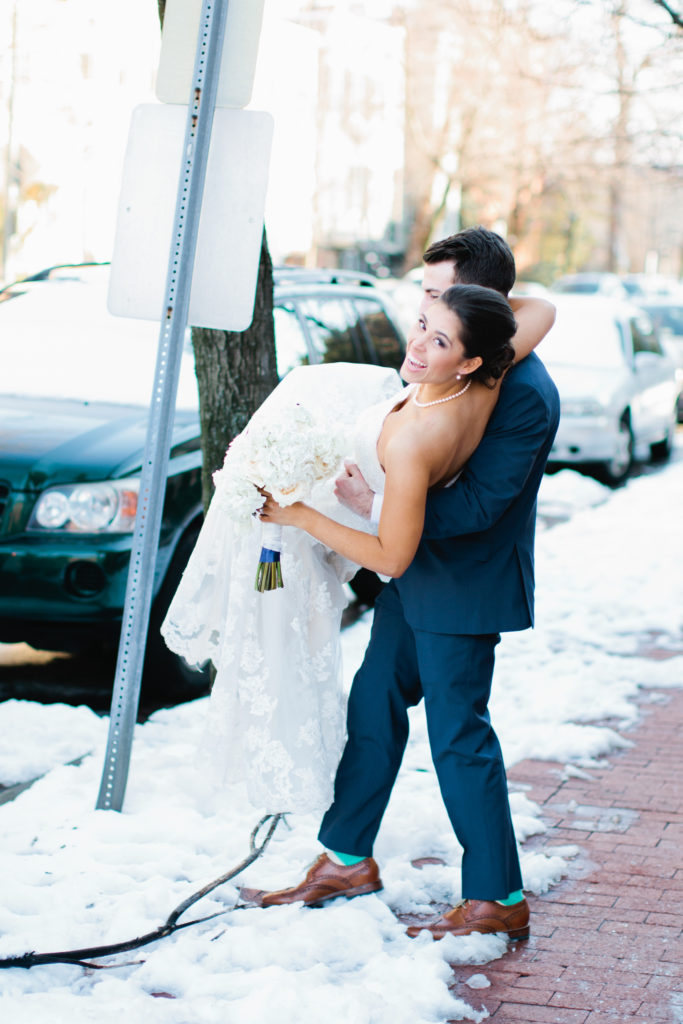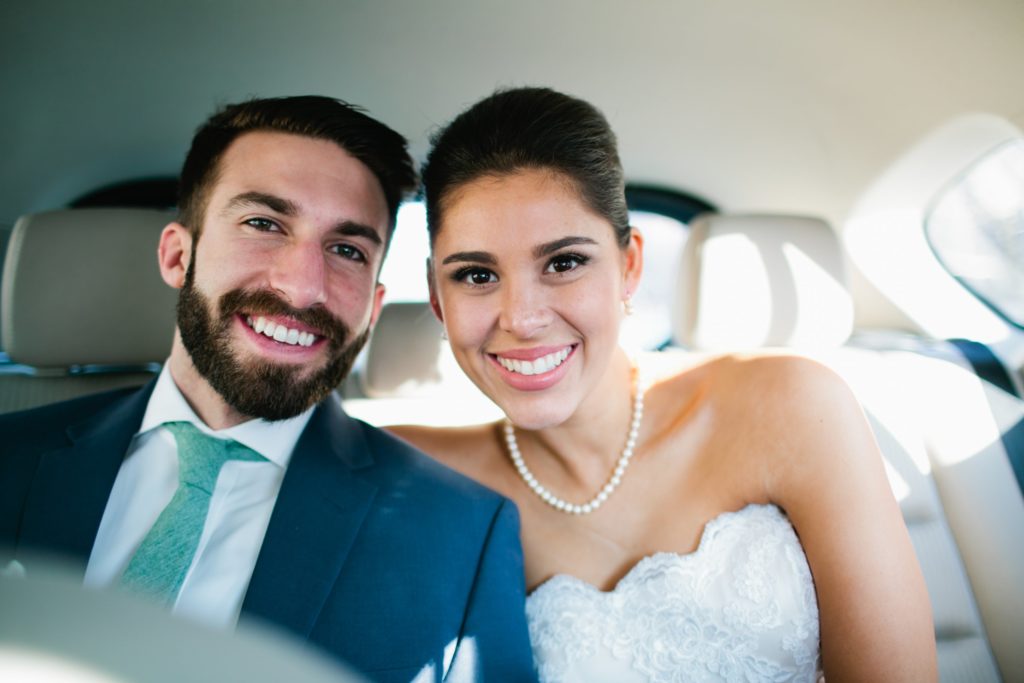 "He proceeded to talk about our short six months of dating and what he loved and appreciated about me," she says. "Meanwhile, I thought he was just being sweet. I had zero clue what was coming."
As they approached the Capitol, Lauren spotted some flowers and candles in the near distance and asked if she could go see what it was. As she got closer, she saw the classic Tiffany's box and grabbed Alex's hand to walk away as she said, "Babe, I think someone is getting engaged—let's go." "Little did I know," Lauren says. "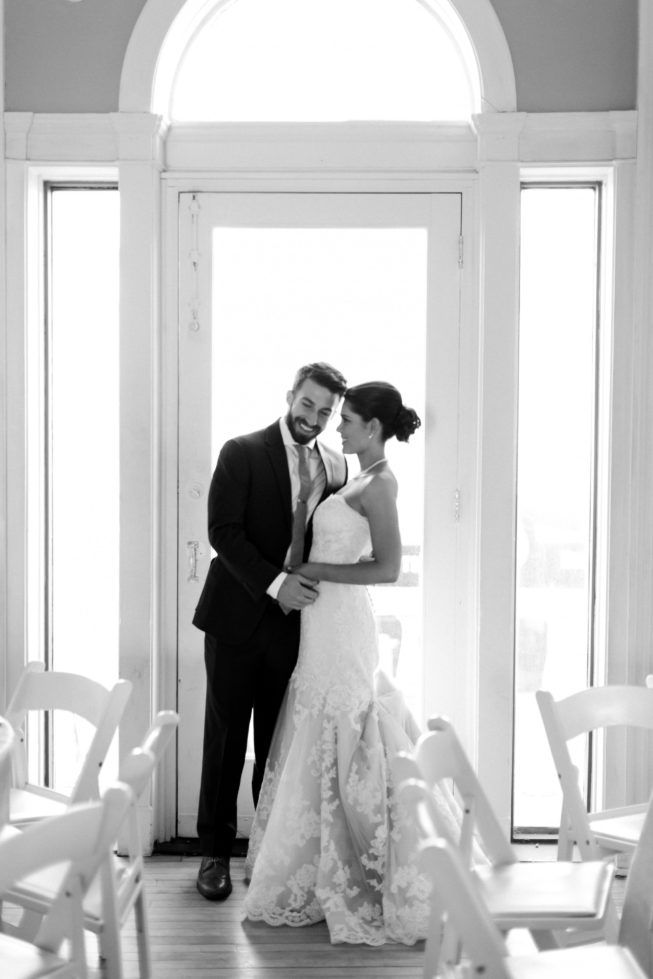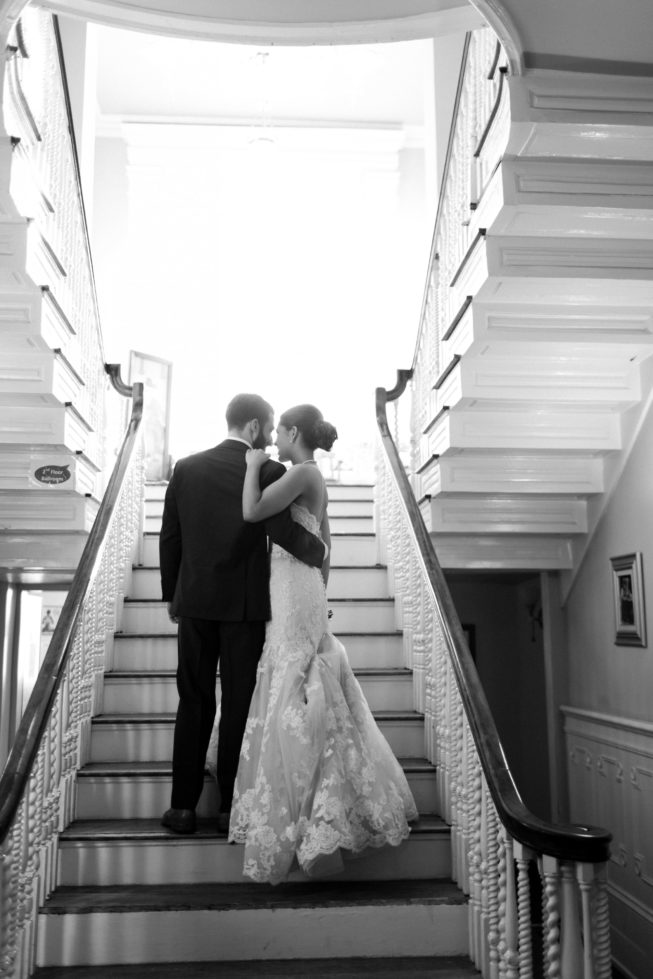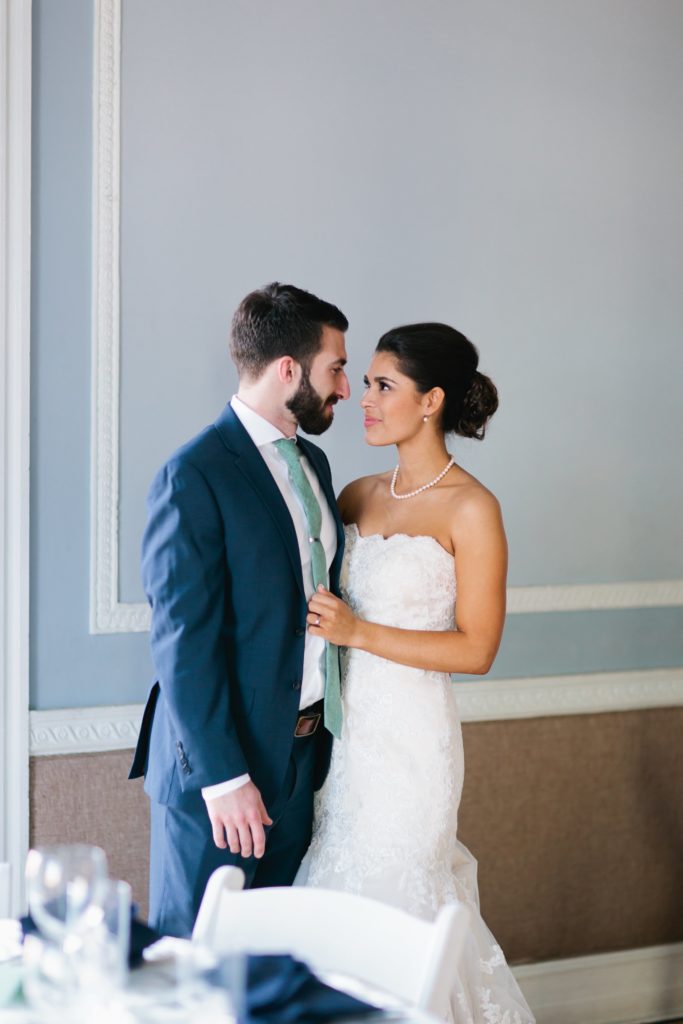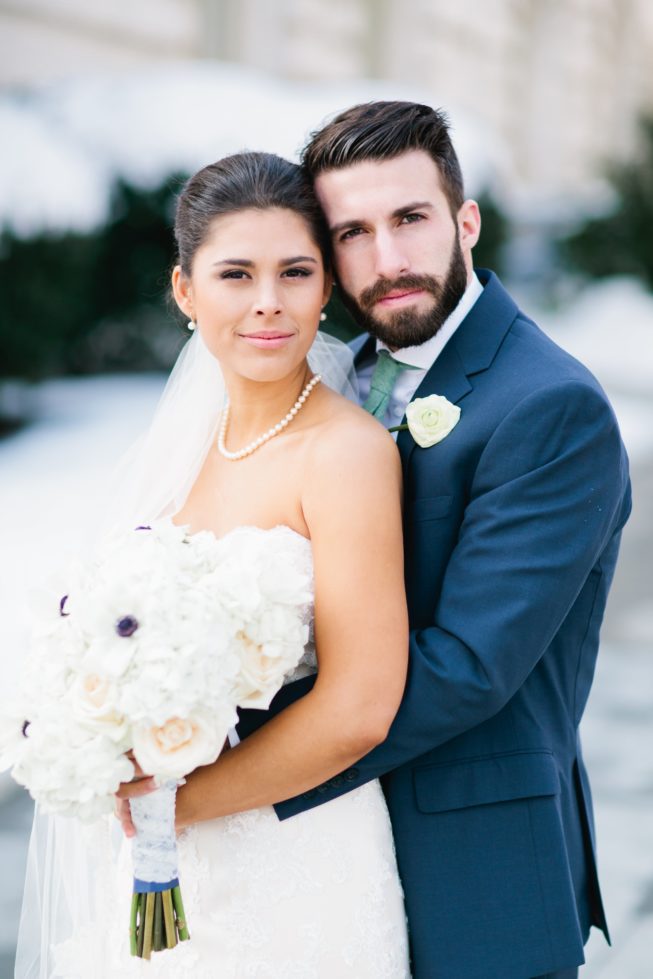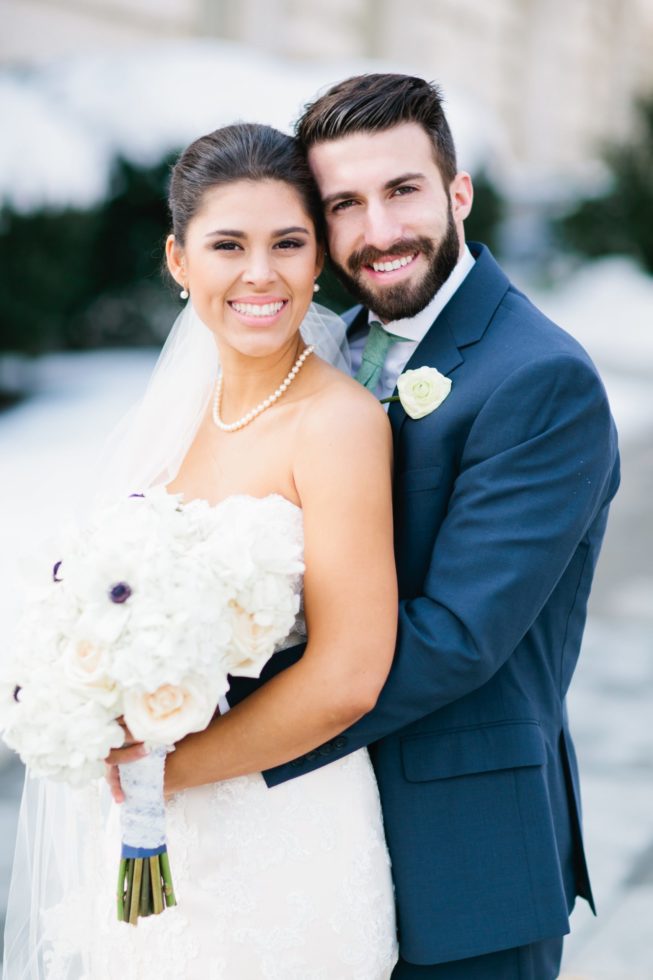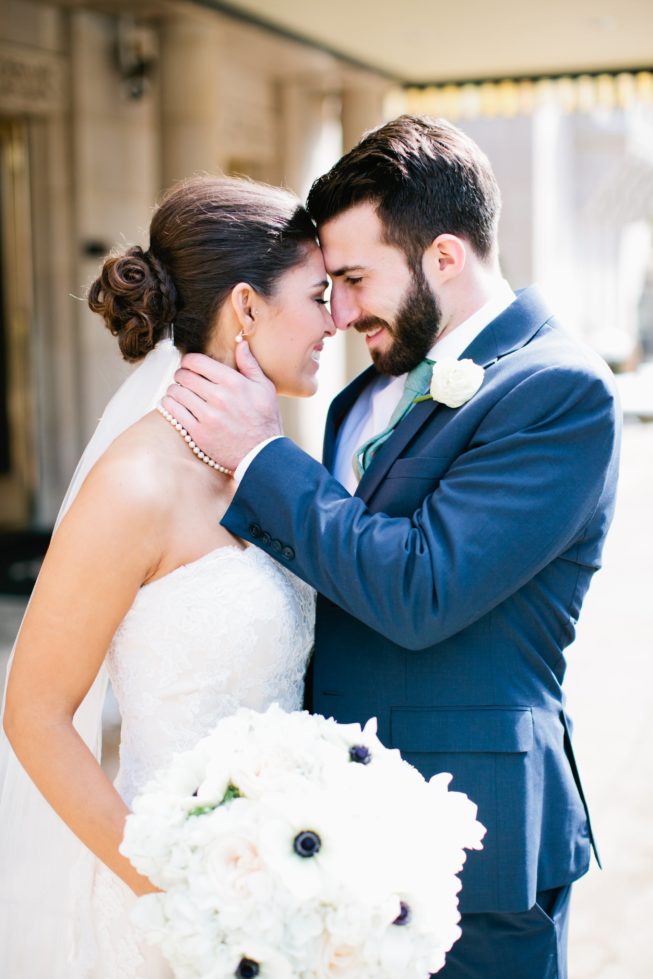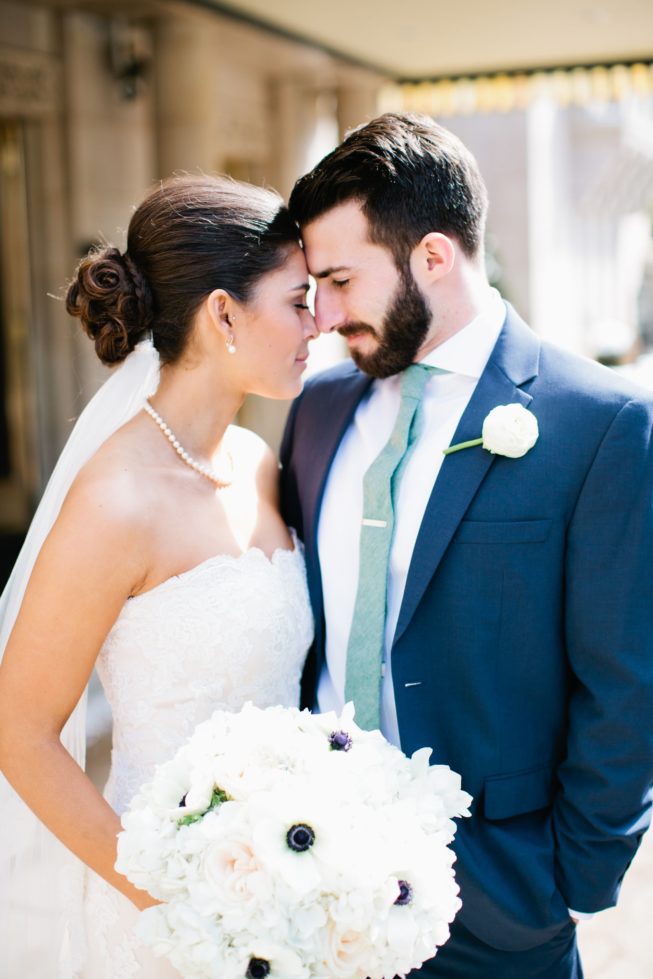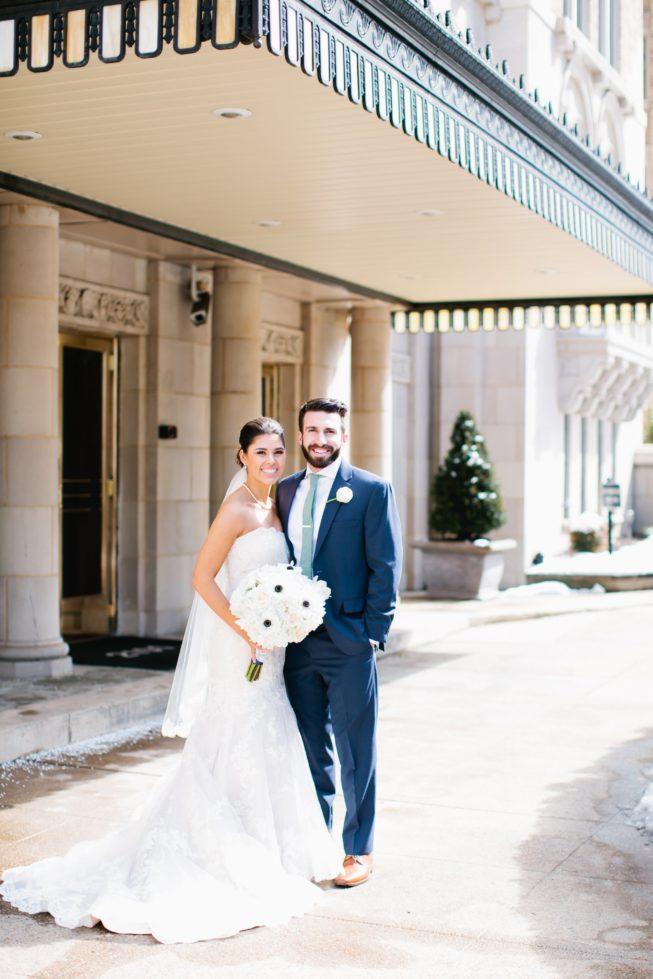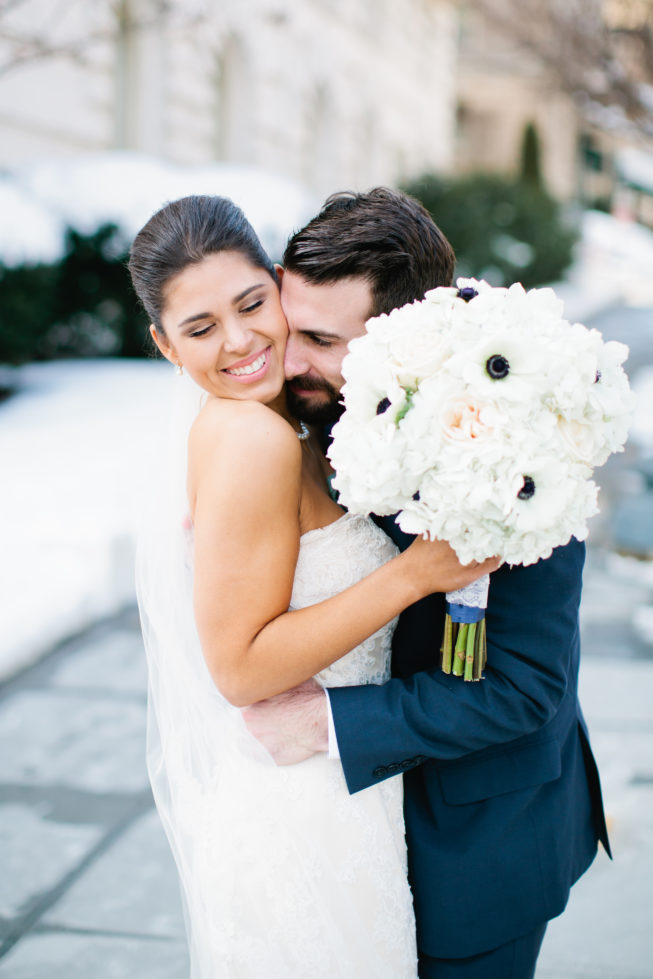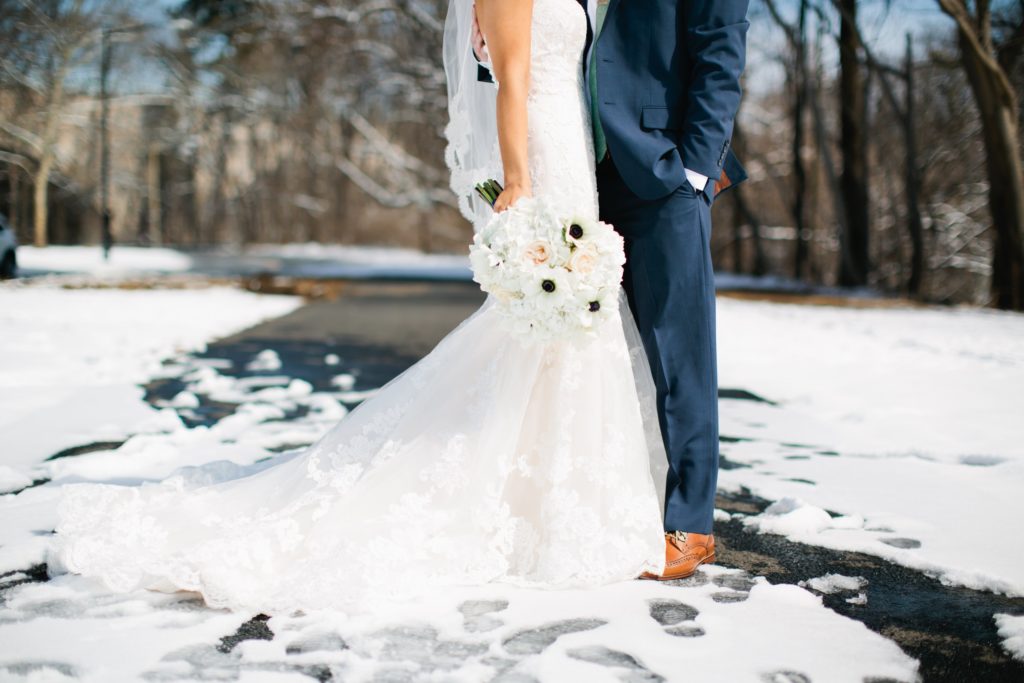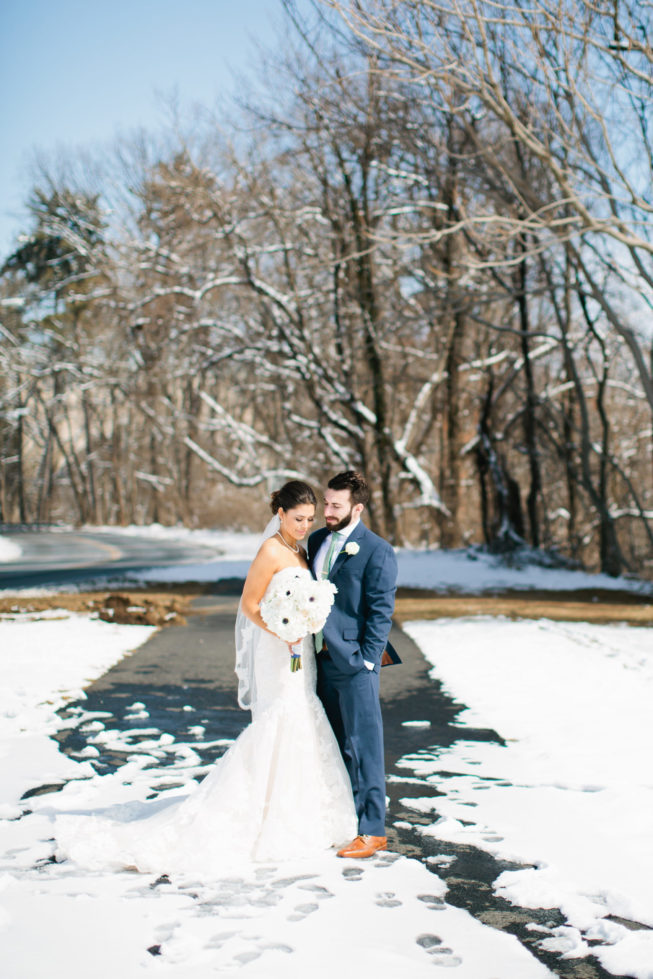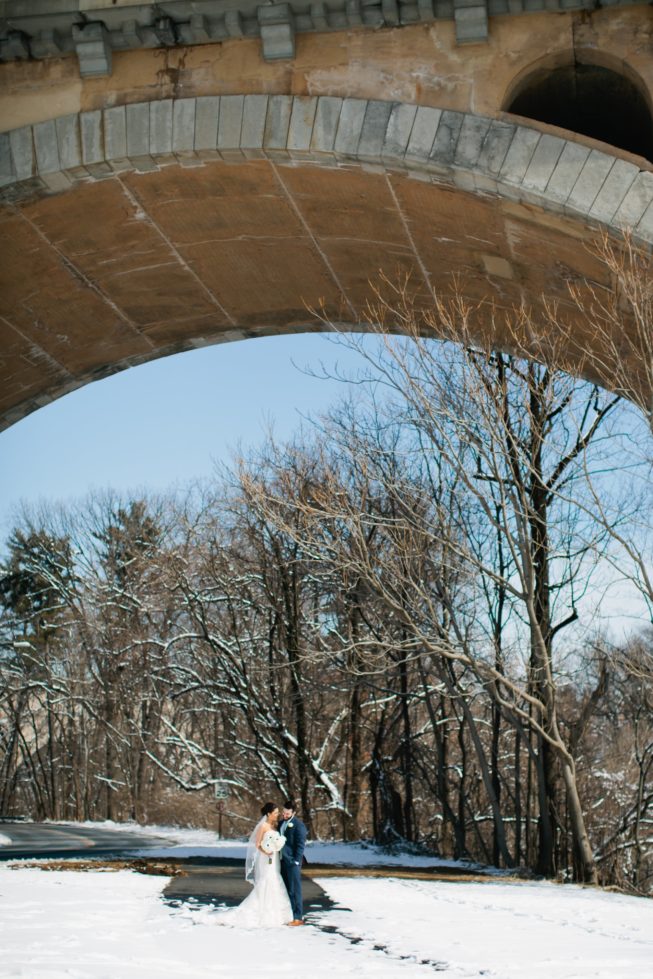 "I was shocked and giddy, and honestly the rest is a whirlwind," Lauren says. "It felt like a dream." Lauren's friend and photographer Sarah Bradshaw was hiding, to capture the engagement. And after Lauren said, "yes!" Alex took her to The Jefferson Hotel's Plume for dinner. "Every moment was an absolute fairytale," Lauren says.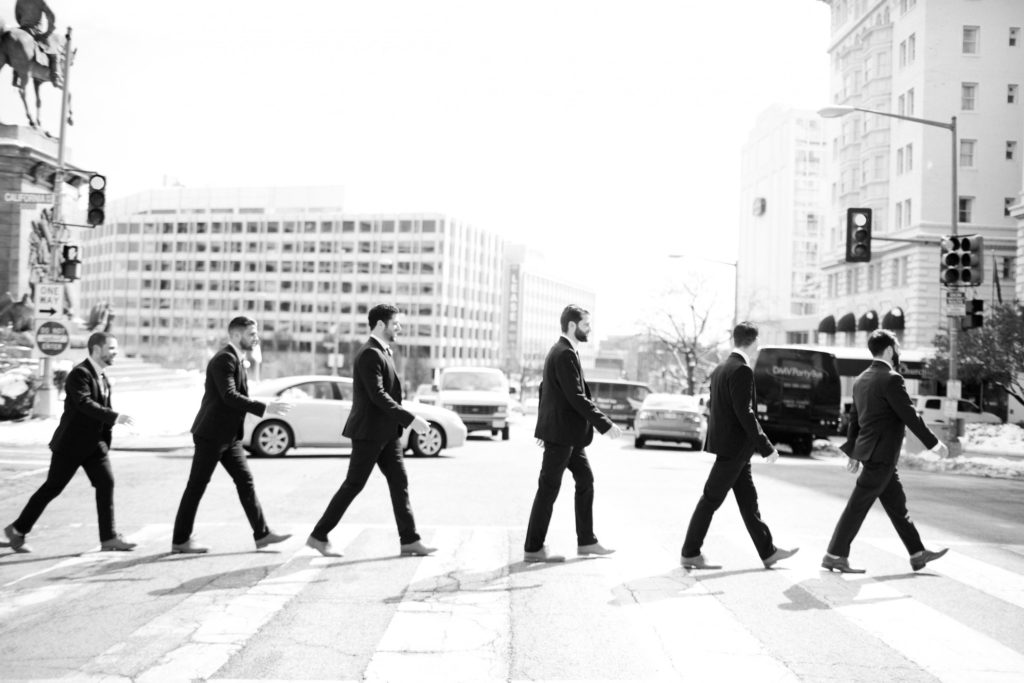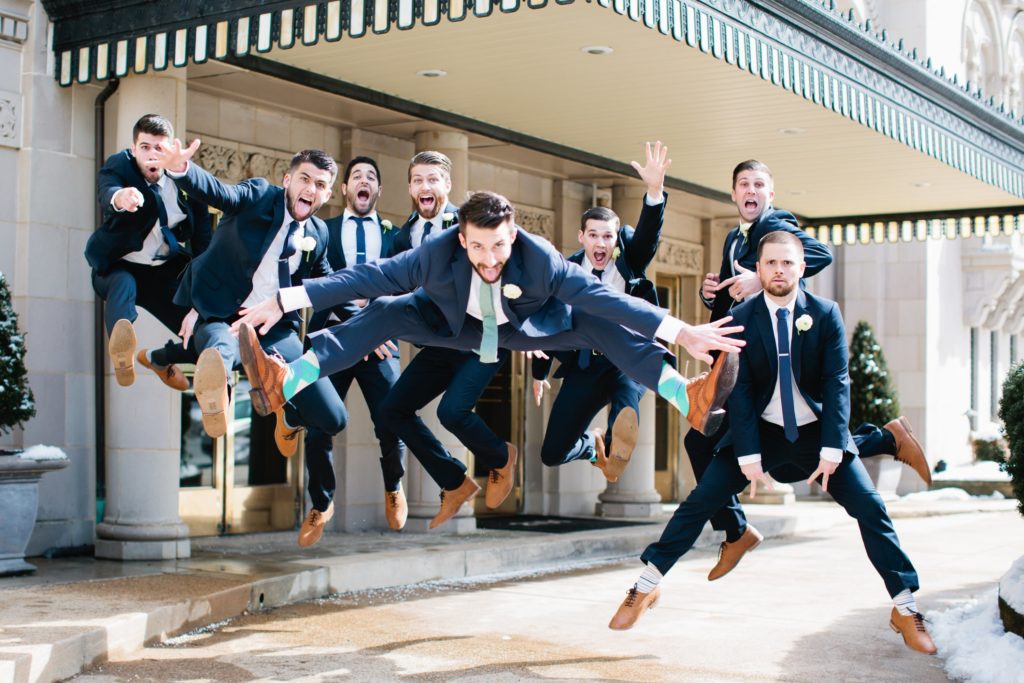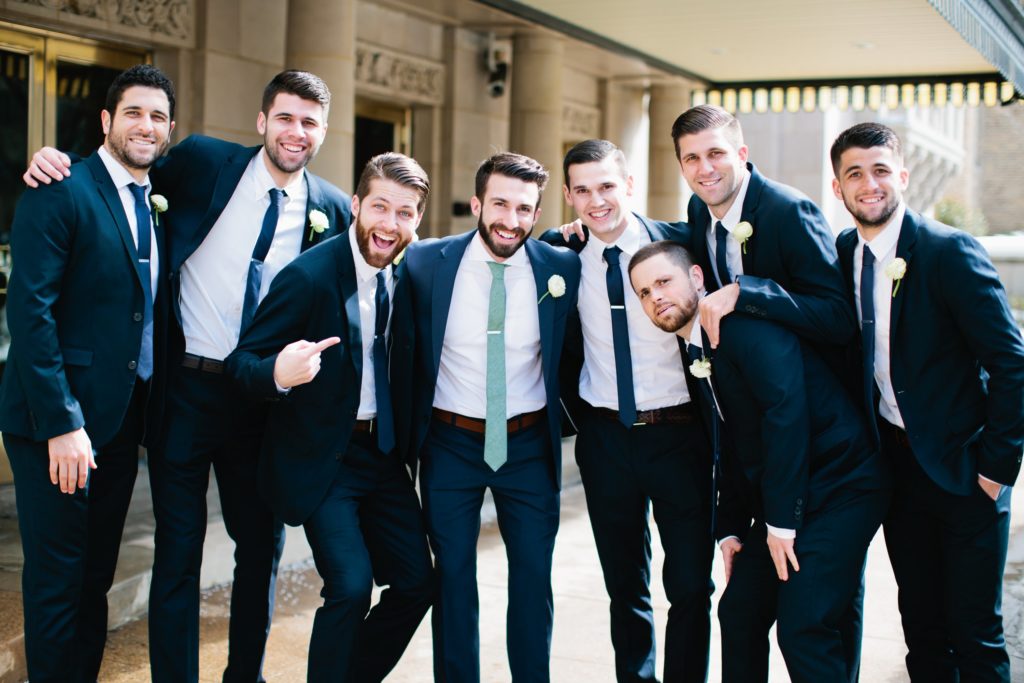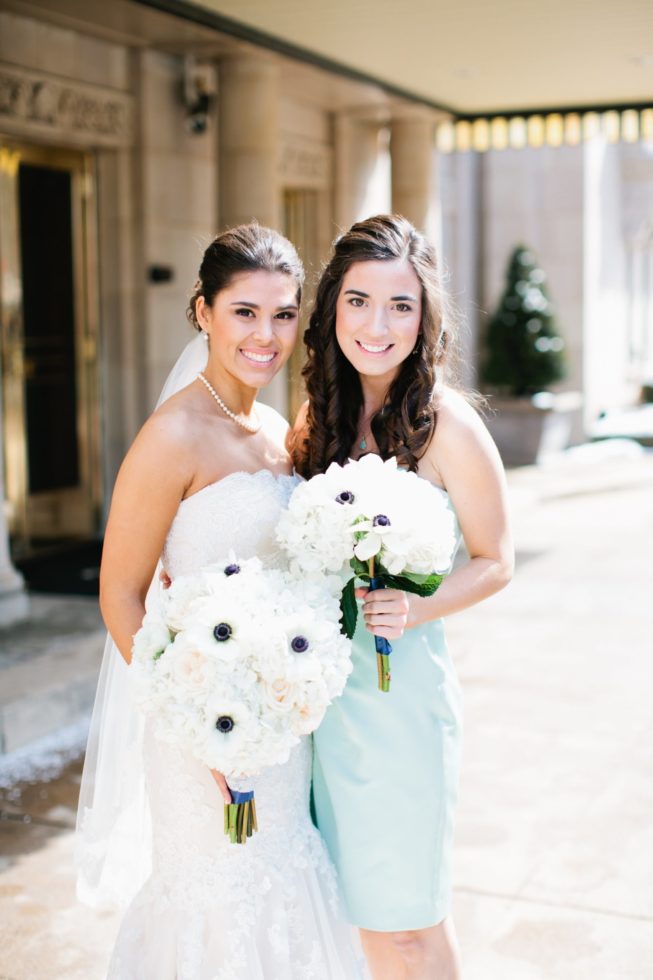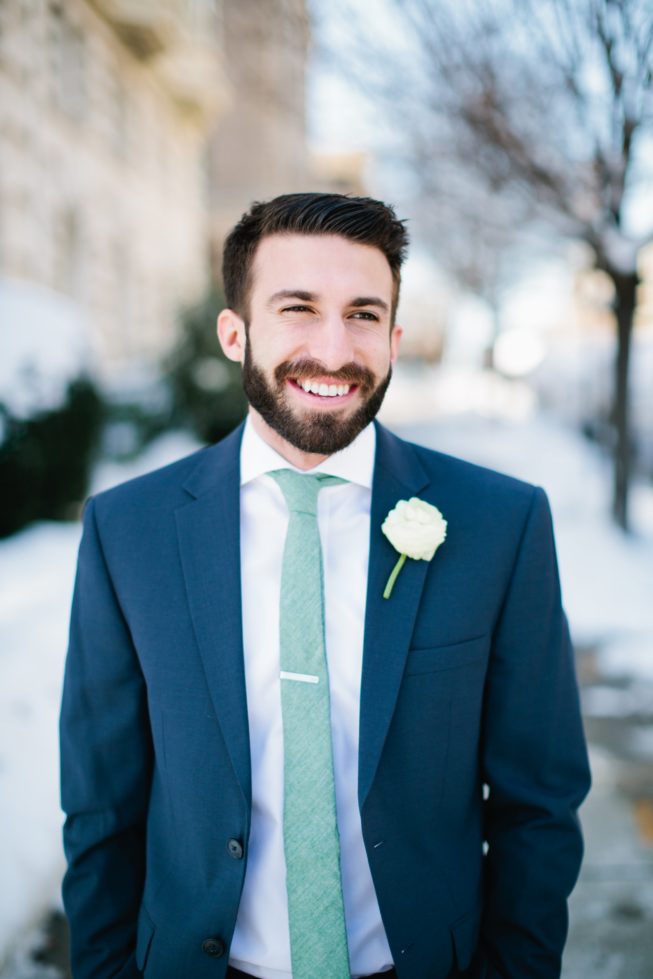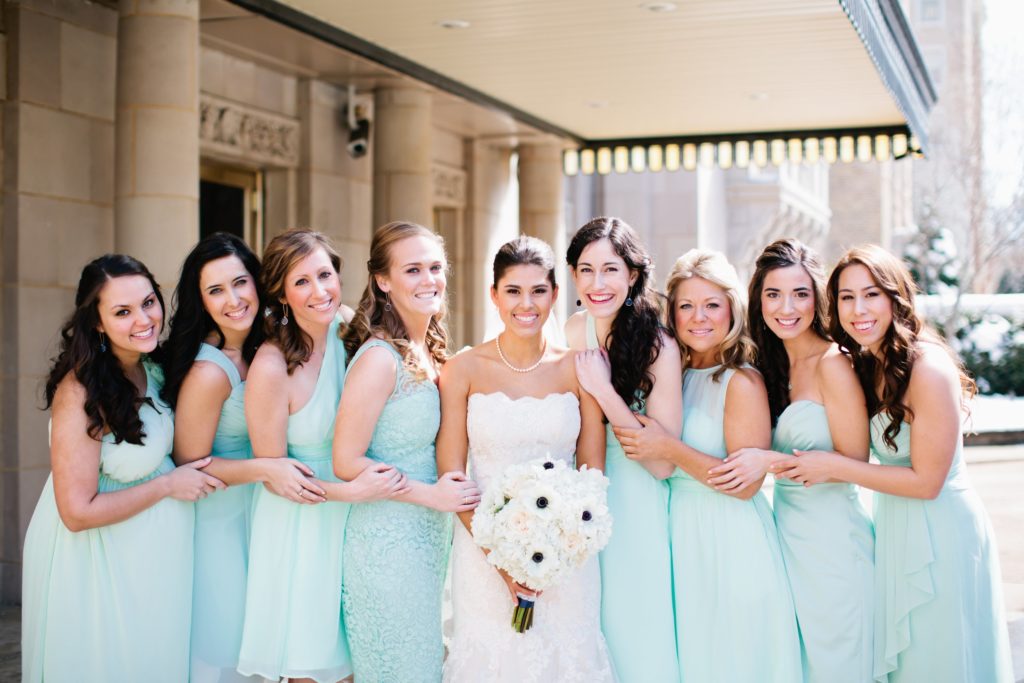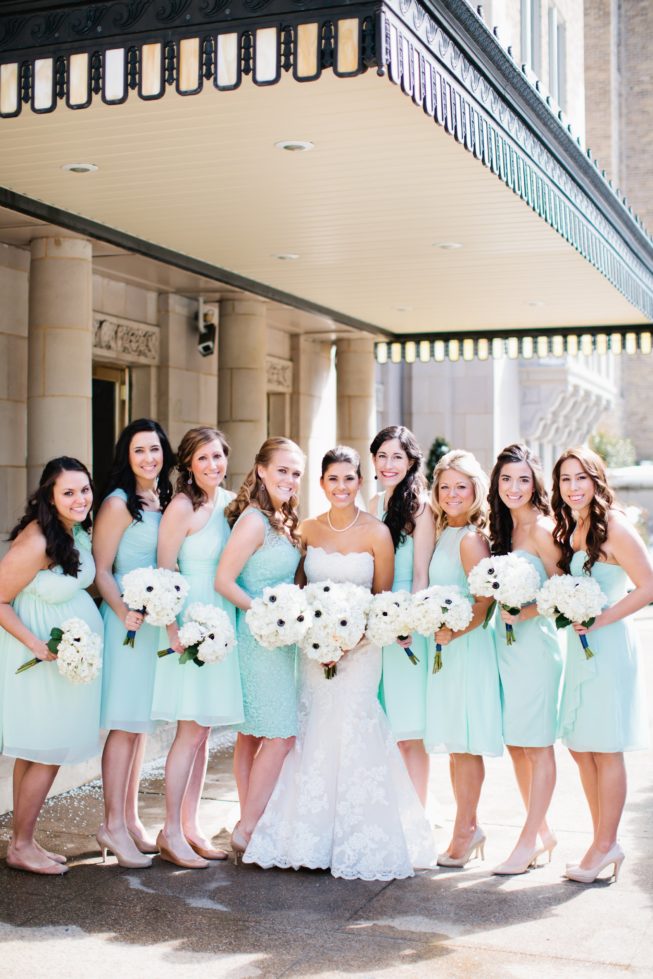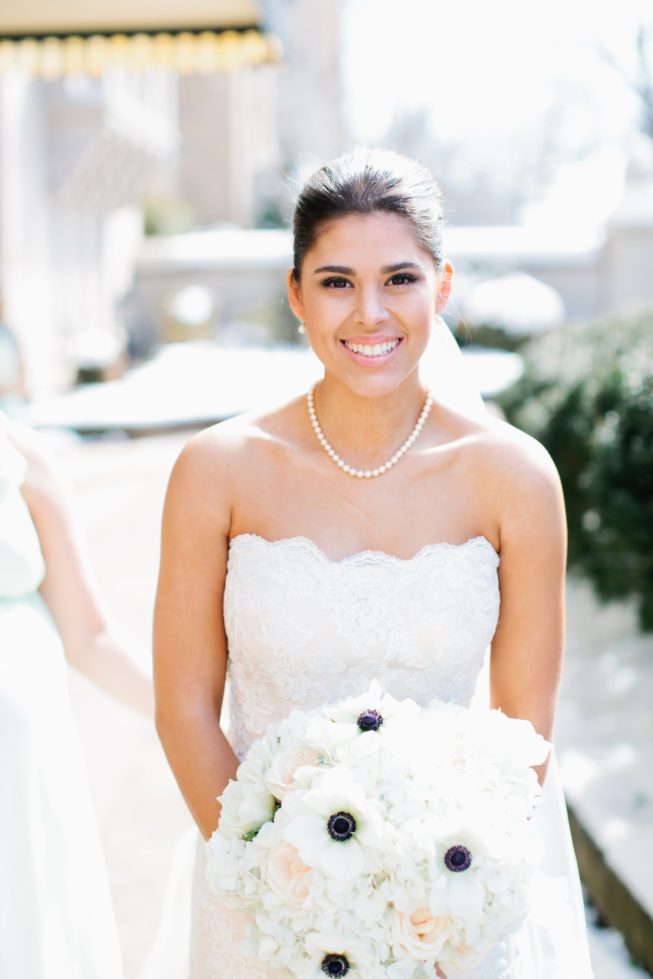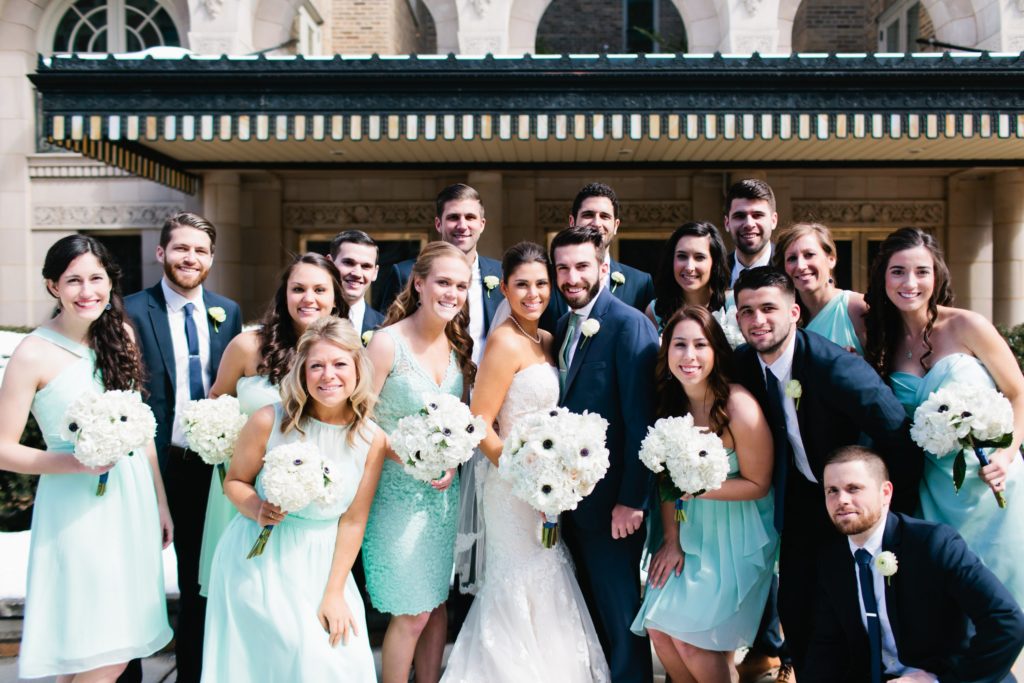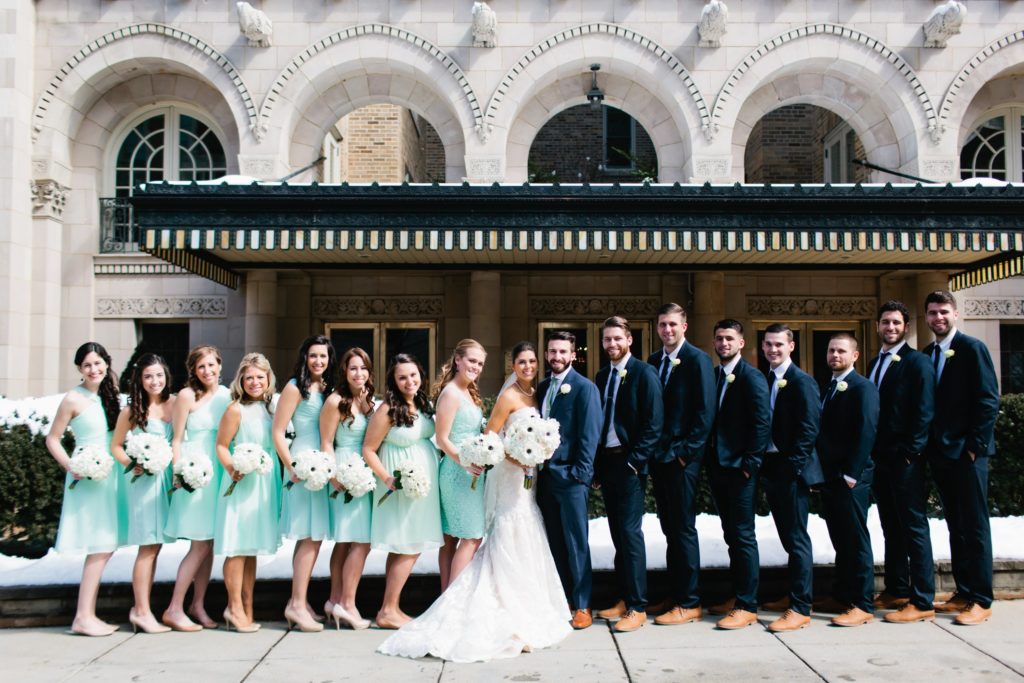 They were engaged for five months before marrying in a romantic winter wedding on Capitol Hill at the Capitol Hill Baptist Church on March 7, with a reception at Stroga. The snow on the ground made for a perfect backdrop to the navy and mint color combination Lauren and Alex chose. Lauren wore a strapless lace gown, and her bridesmaids all wore mint green dresses of their choosing. Alex and his men donned navy blue suits with navy ties. The florals, from the  hydrangea-and-anemone bouquets to the ranunculus boutonnieres to the gladiolus centerpieces, were white with pale peach roses.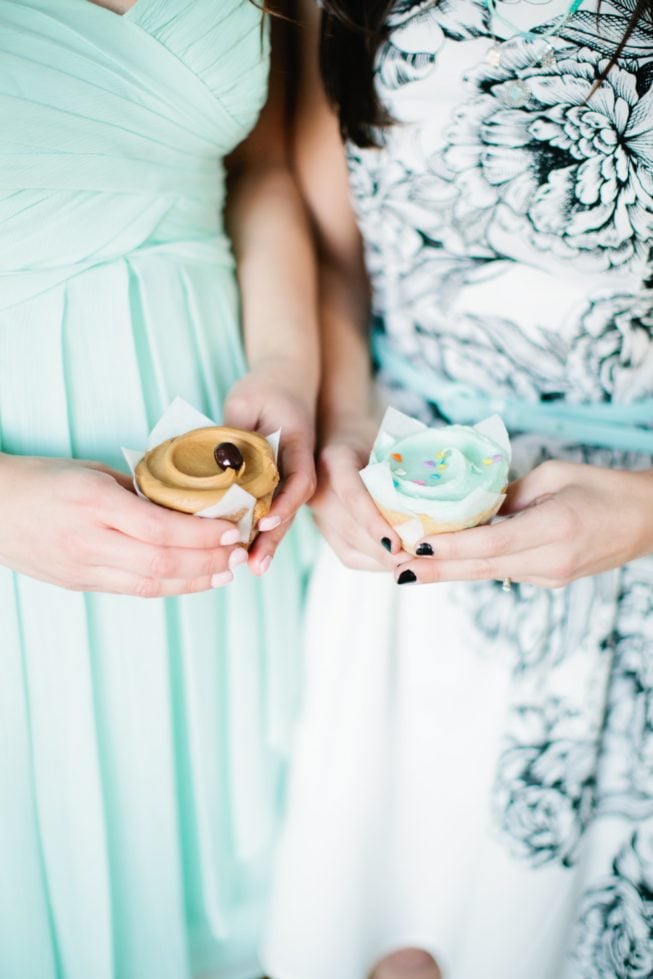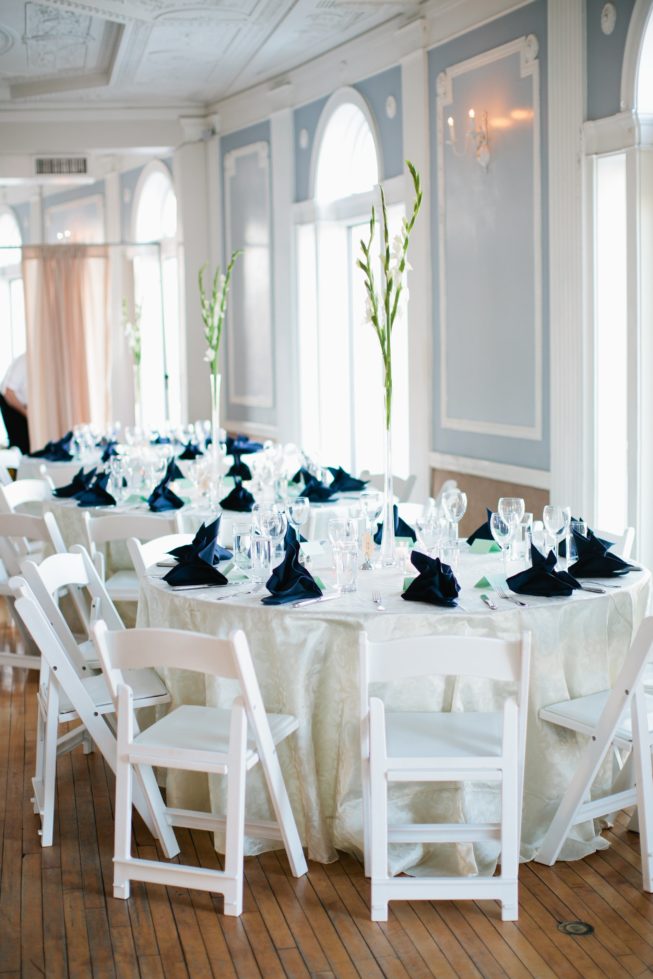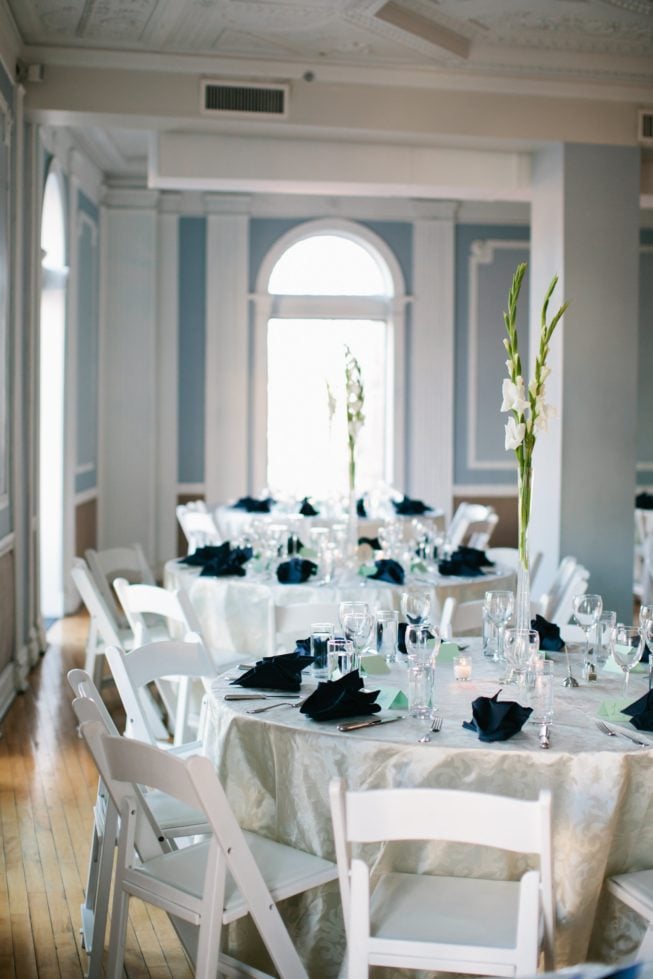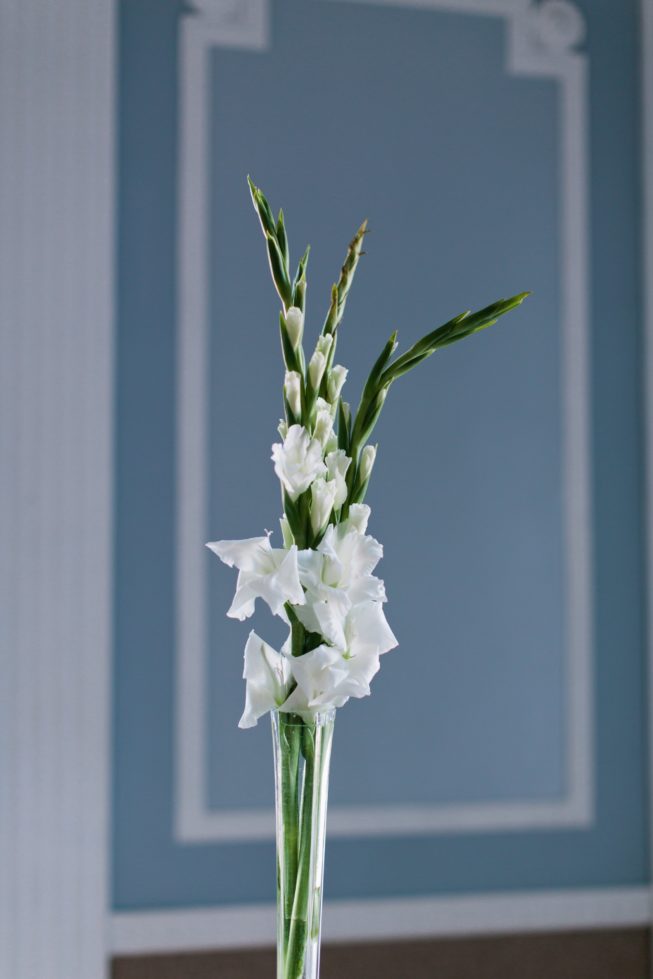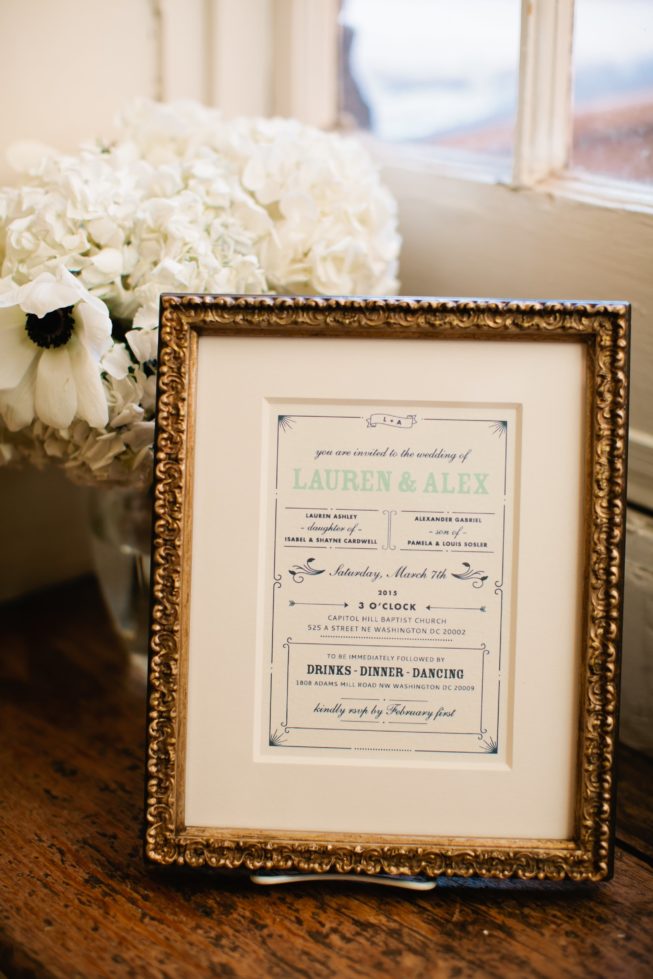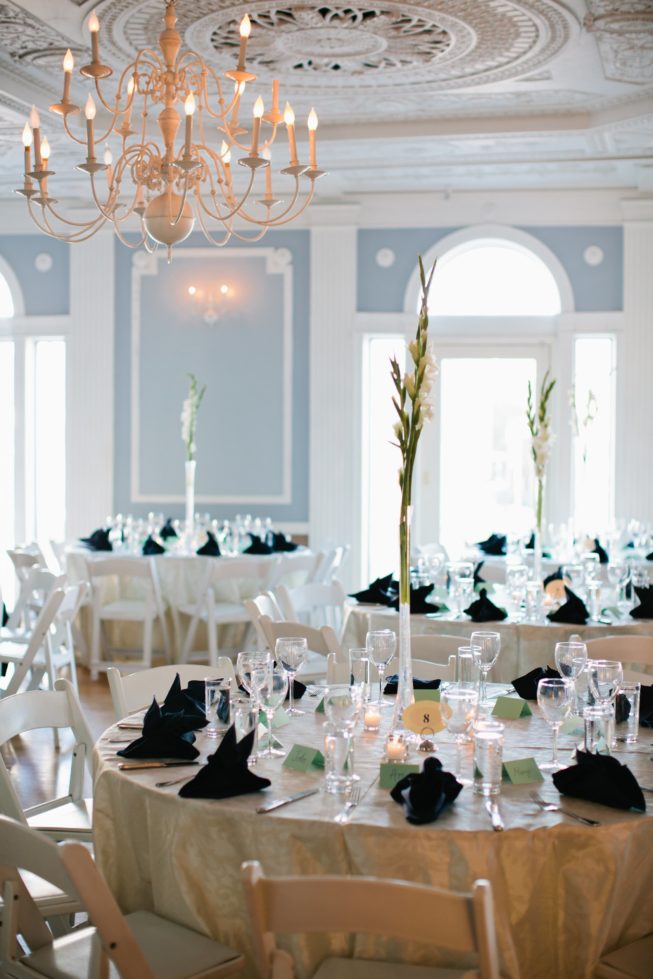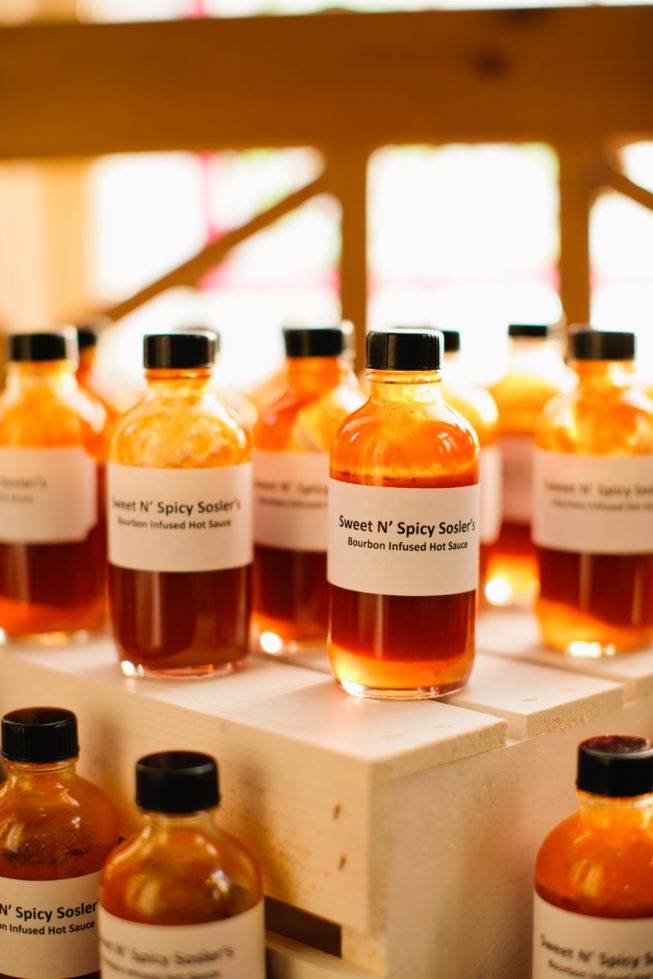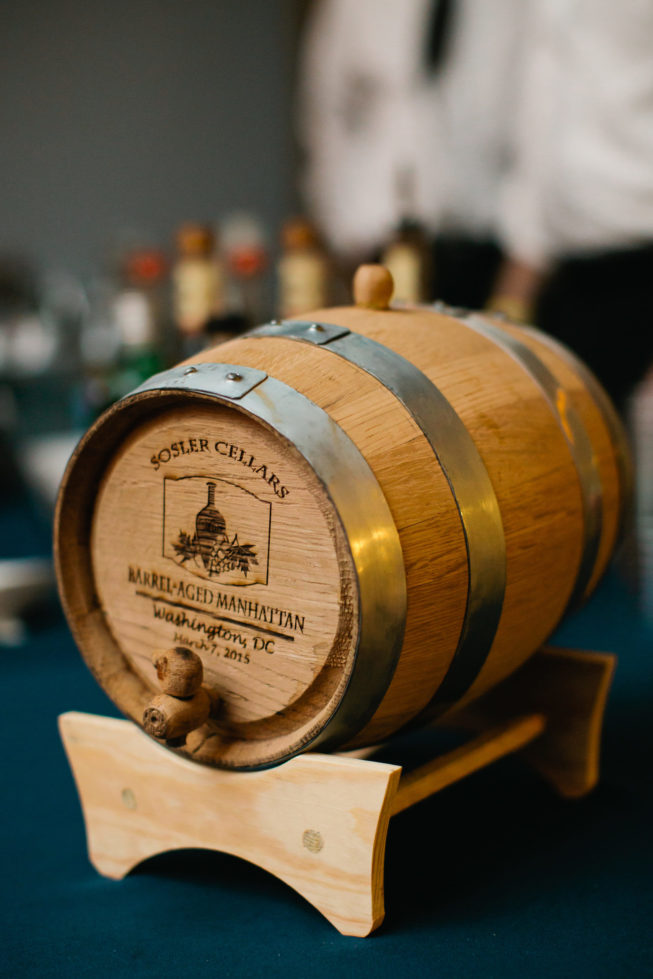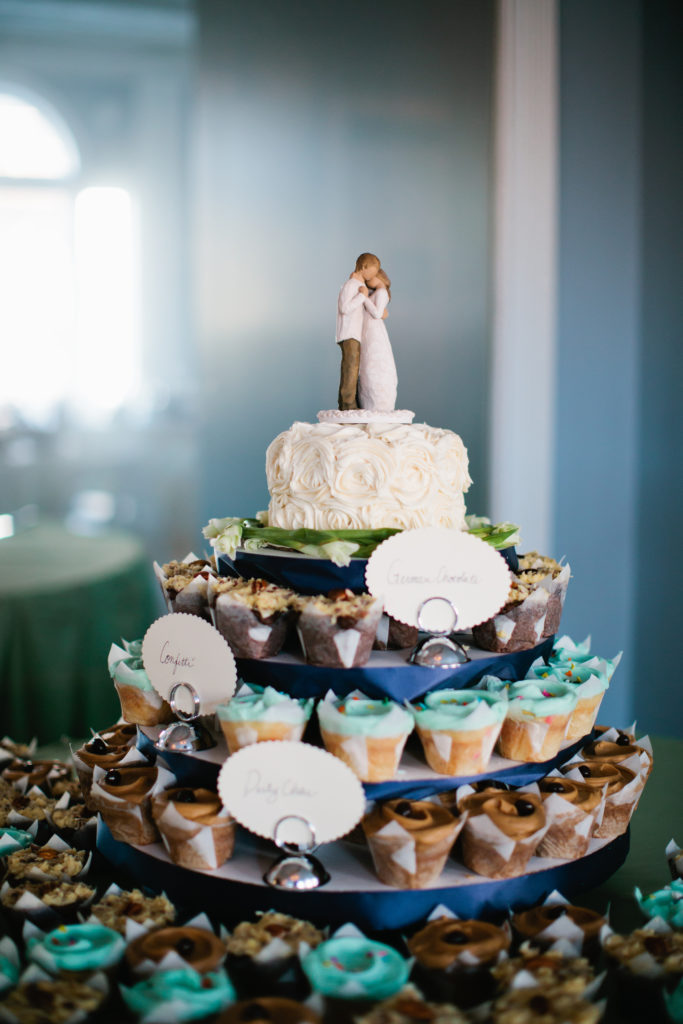 Alex and Lauren kicked off the reception with their first dance to Tim McMorris's "Overwhelmed." Alex personally aged his own bourbon during their engagement to serve by the barrel at the reception. The signature cocktail, to go along with the open bar, was a barrel-aged manhattan. For dessert, guests enjoyed a small homemade cake made by a friend of the couple, as well as dirty chai, unicorn, and German chocolate cupcakes from Baked and Wired. For favors, the newlyweds gifted guests with homemade bourbon hot sauce—a nod to Alex's nickname, "Sos" (sauce).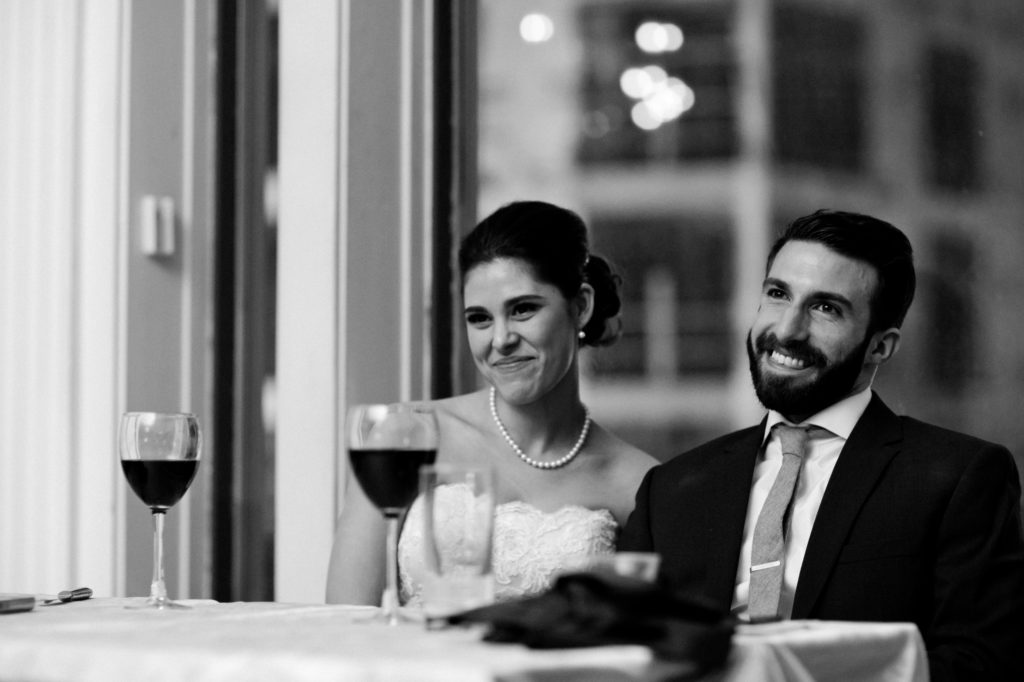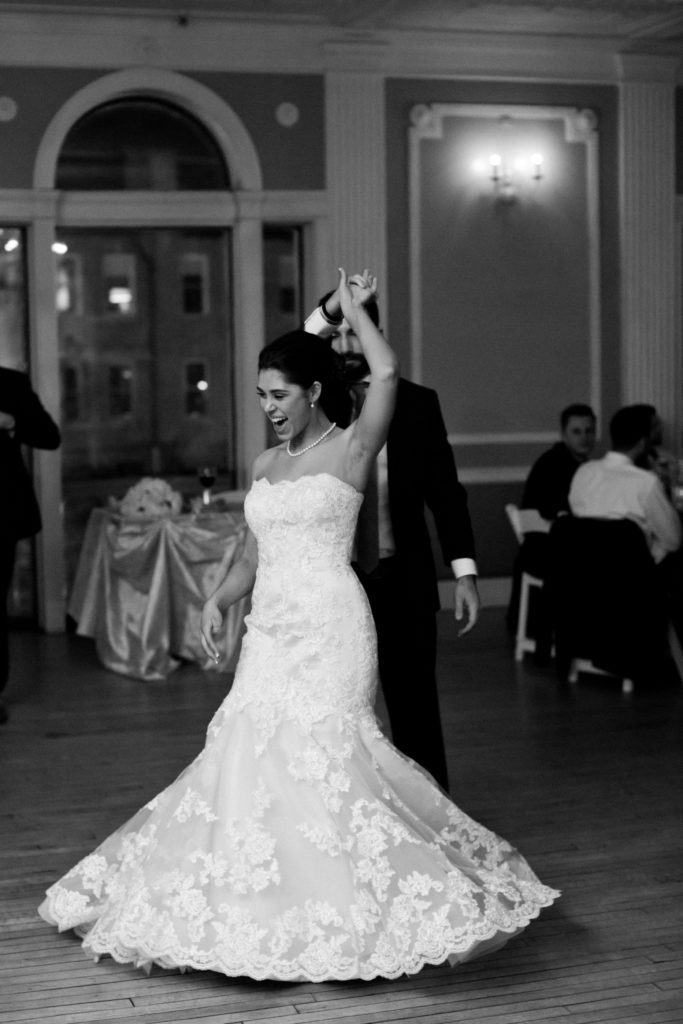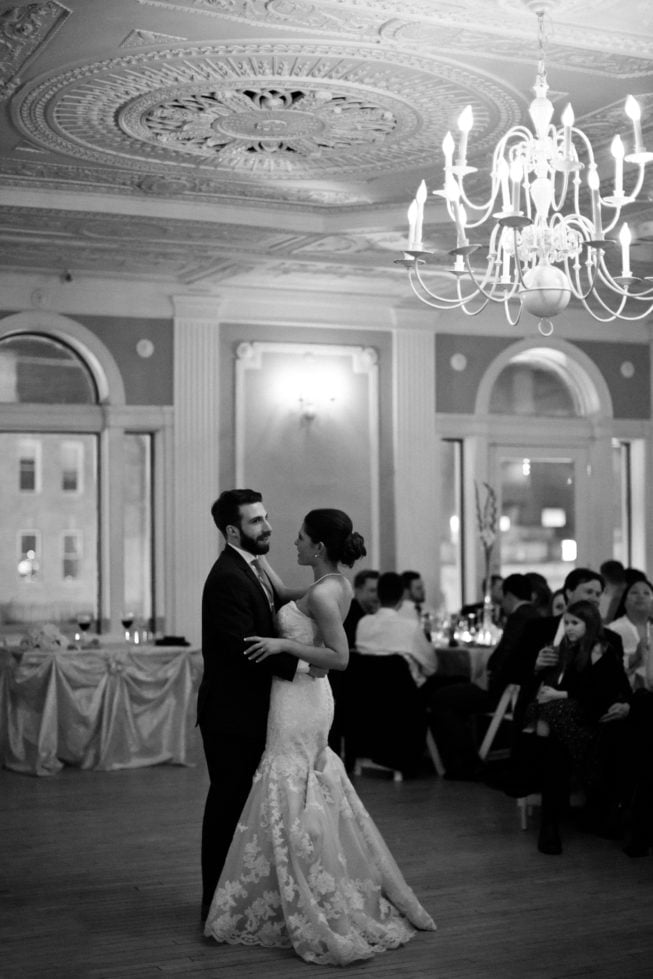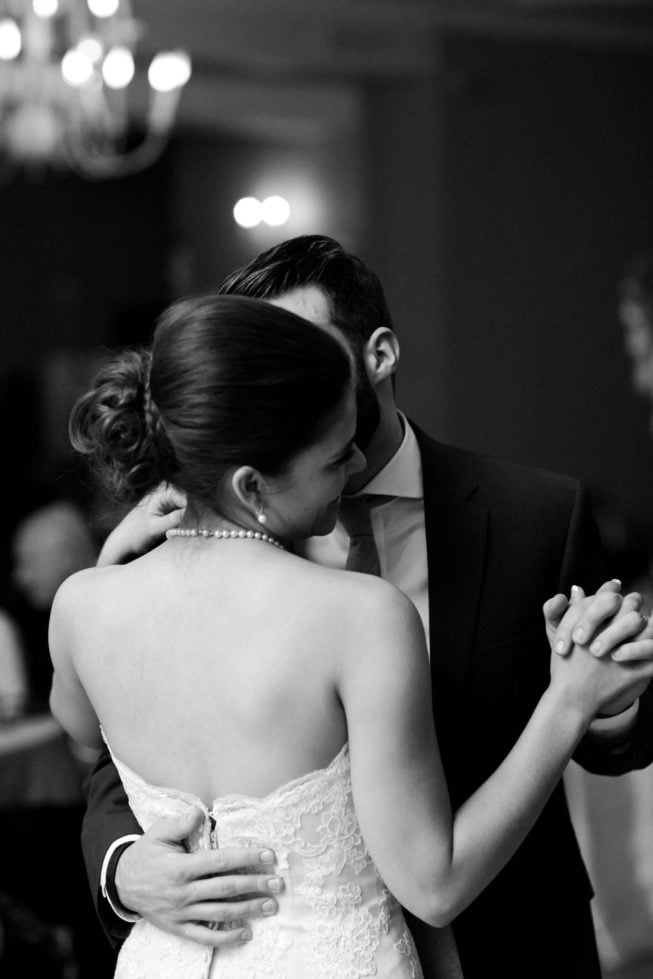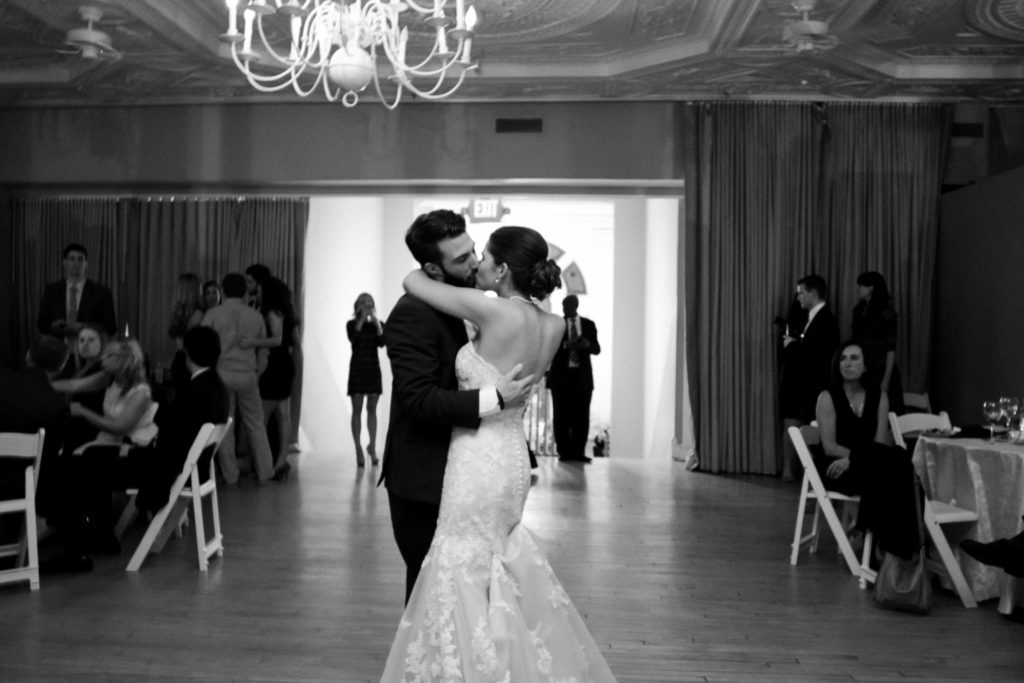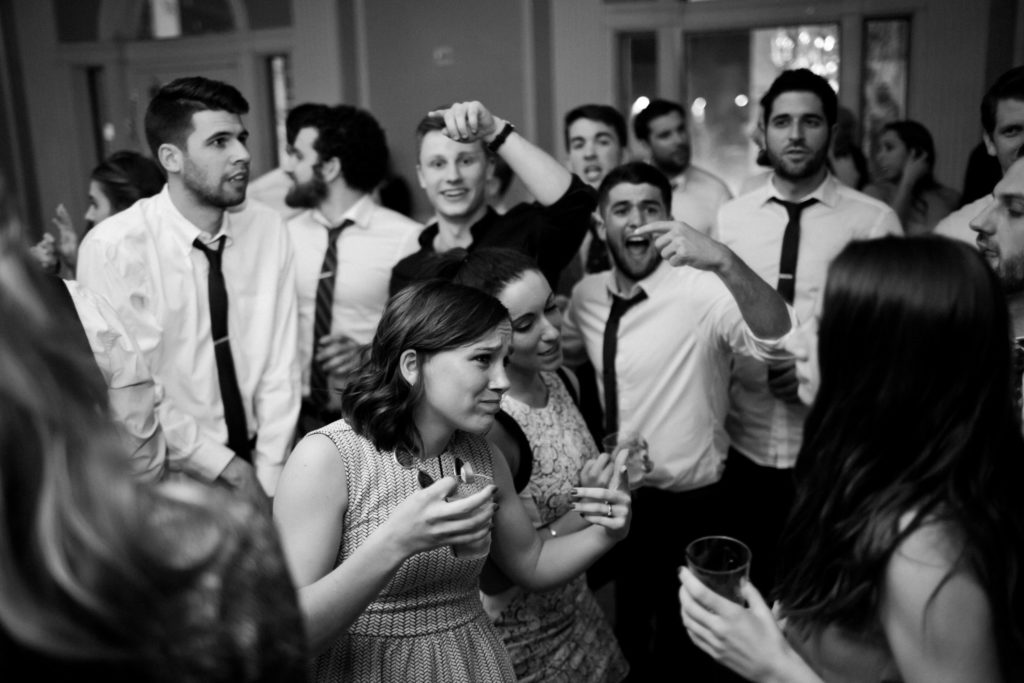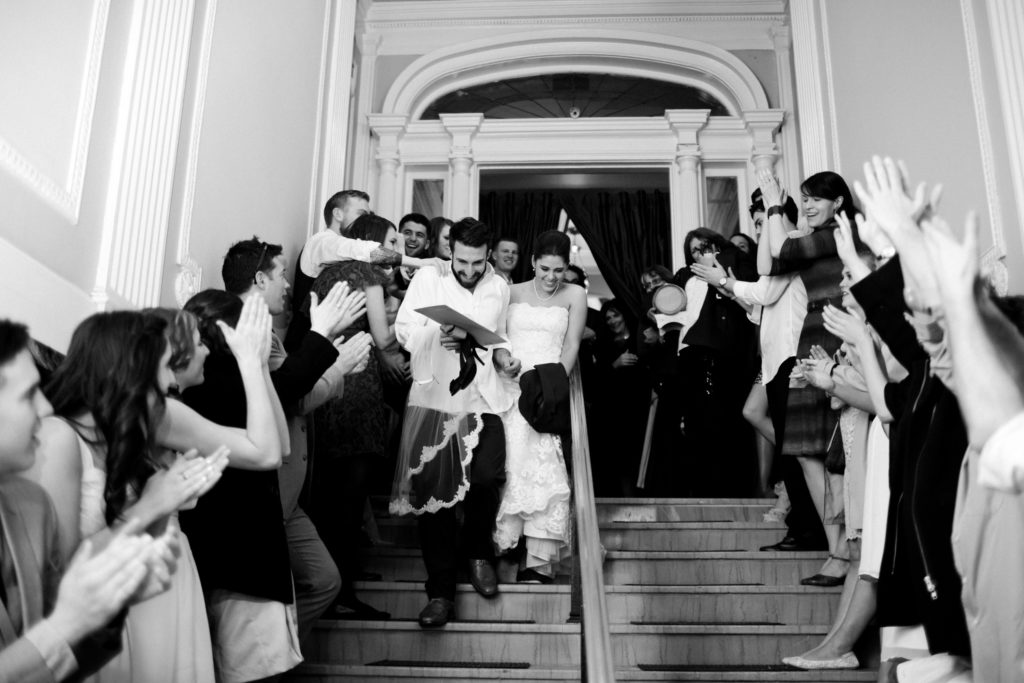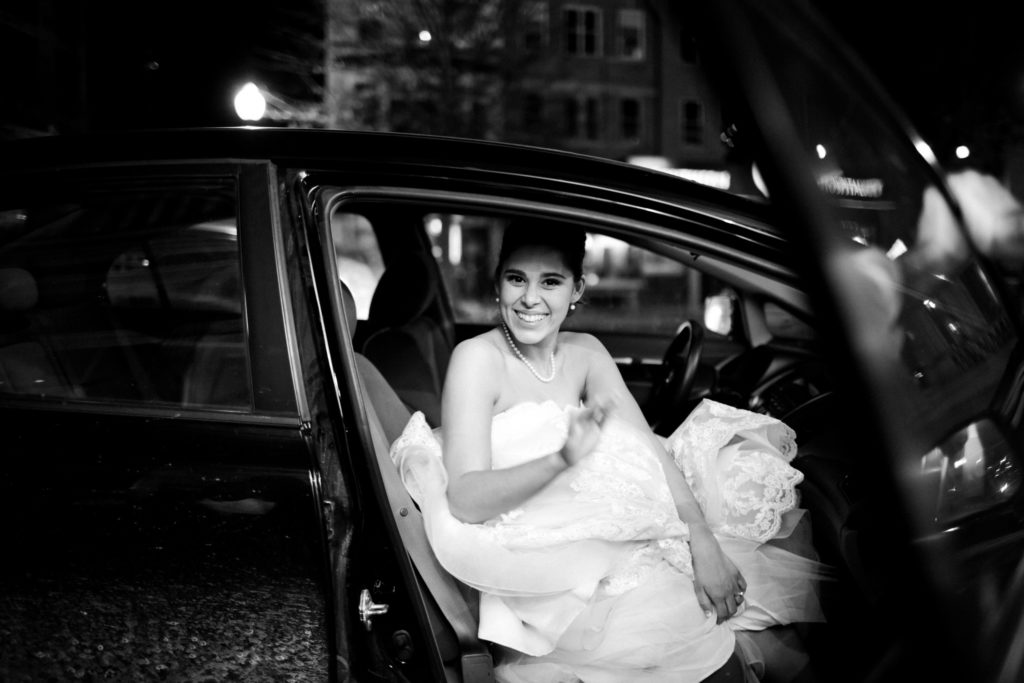 Details
Photographer: Sarah Bradshaw | Event Coordinator: Kellyn Springer | Florist: Potomac Wholesaler | Ceremony Venue: Capitol Hill Baptist Church | Reception Venue: Stroga | Bride's Gown: Here Comes The Bride in San Diego, Ca. | Groom's Attire: Jos. A Bank | Hair Stylist: Sarah Edwards with Sadie Like | Makeup Artist: Claudine Fay | Cupcakes: Baked & Wired | Videographer: Suzanne Glover | Invitations: Paper Source
Engaged?! Tickets are on sale now for our wedding showcase, UNVEILED. Happening January 28th at the Mandarin Oriental Hotel in Southwest DC, UNVEILED is the perfect place to meet dozens of our most recommended wedding vendors, watch live demonstrations, relax in the men's lounge, and see this season's most gorgeous gowns at our runway show. New this year, attendees can also sit on on panels discussing such topics as the year's top trends, budgeting, and how to choose a photographer, all featuring leading wedding vendors and moderated by Bride & Groom magazine's editor in chief.