The big Metropolitan Washington Winter Restaurant Week runs Monday, January 22 through January 28. Hundreds of restaurants in the area participate–so how do you pick? Here are our recommendations for new hotspots, the best deals, the biggest menus, and where to romance your dinner date.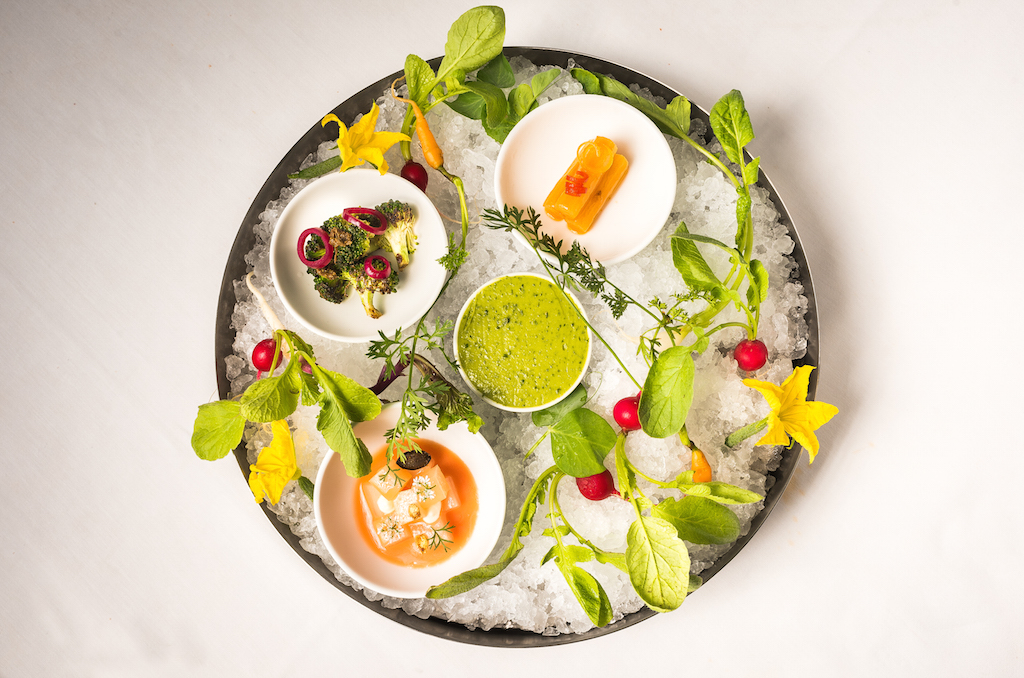 Exciting Newcomers 
Del Mar: Chef Fabio Trabocchi's dazzling new Spanish restaurant in the equally mod Wharf development is at the top of our list for a new Restaurant Week visit. Check out the luxe spot for lunch, or even better, a leisurely brunch. Southwest Waterfront.
Kith and Kin: For an evening at the Wharf, try chef Kwame Onwuachi's Afro-Caribbean restaurant (it's also open for RW lunch). The menus aren't yet posted online, but if the spiced peel-and-eat shrimp is available, don't miss it. Southwest Waterfront.
Unconventional Diner: Longtime Central chef David Deshaies' "diner" is anything but ordinary. The three-course RW dinner menu boasts cheffy spins on Americana classics like chicken pot pie "poppers" and Sriracha-glazed meatloaf with morel gravy. Downtown DC.
Hazel: Chef Rob Rubba's eclectic Shaw dining room opened in 2016, but this is its first Restaurant Week. The full dinner menu is available; pick two savories and a dessert for $35. We always love the zucchini bread with foie mousse and gnocchi with pork-kimchi ragu. Shaw.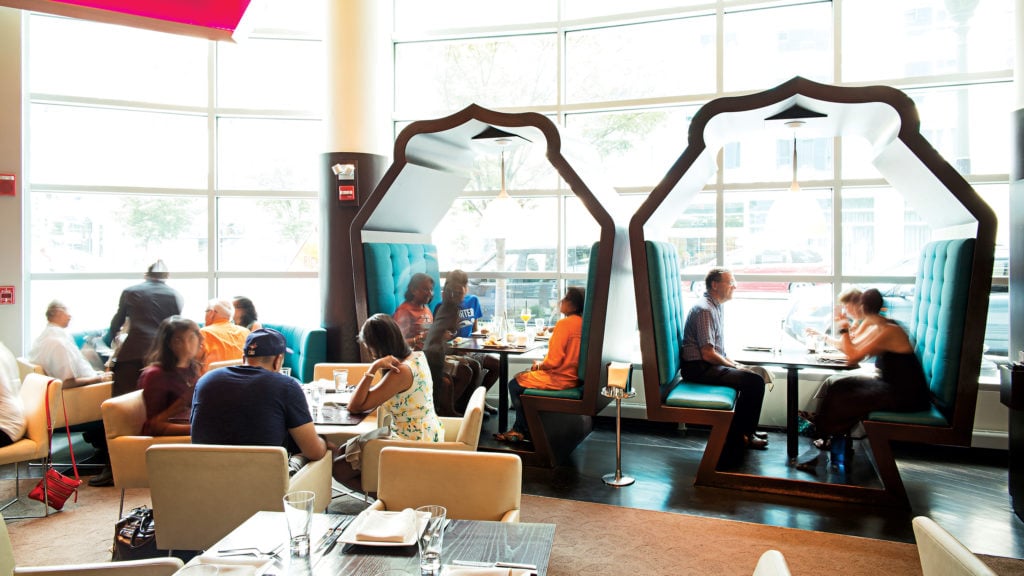 Great Lunch/Brunch Deals 
Want to find a real deal for Restaurant Week? Skip the $35 dinners (which can double in price after wine, tax, and tip). Seek out those $22 lunch and brunch deals at higher-end restaurants, when you're also less likely to down pricey wine or cocktails. (We've spent nearly that much at Sweetgreen, sigh).
Sushi Taro: We love the sublime sushi at this traditional Japanese restaurant in Dupont Circle. For Restaurant Week, a beautiful seven-piece set of nigiri and rolls is rounded out with appetizers like bronzini and tofu agedashi and mochi. (The dinner menu also looks good). Dupont Circle.
Fiola and Fiola Mare: Chef Fabio Trabocchi's duo of Italian fine-dining restaurants are special occasion destinations with $30-plus entrees—so a $22 prix-fixe meal is a true bargain. (Note Fiola Mare is lunch and brunch, while Fiola offers lunch only.) Downtown DC/Georgetown.
Rasika/Rasika West End: Spice up your afternoon with chef Vikram Sunderam's modern Indian fare. The Penn Quarter flagship offers dishes like the addictive spinach palak chaat and Goan grouper curry at lunch, while West End serves lunch and Sunday brunch. Penn Quarter/West End.
The Riggsby: Adding alcohol always makes Restaurant Week less of a bargain. At Michael Schlow's retro American spot, diners can opt for the $22 "three martini lunch" and swap any course in for a martini or Manhattan. Dupont Circle.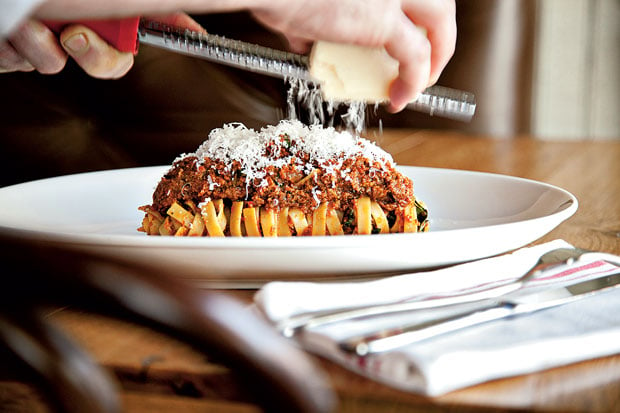 Generous Menus 
It can be hard to judge the quality of Restaurant Week menus. One quick hack: Gravitate towards restaurants that offer their regular and/or large selections—like these.
Convivial and Mintwood Place: Chef Cedric Maupillier's sibling French-American brasseries roll out lengthy dinner menus full of familiar dishes (love that Mintwood burger!). At Convivial, diners can even opt for a cheese course or three savories over dessert. Shaw/Adams Morgan.
Jaleo: Pick from plenty of tapas at Jose Andres' Spanish flagship, including classics like endive with goat cheese and citrus or chicken croquettes served in a decorative shoe. Penn Quarter/Bethesda/Crystal City.
Kapnos/Kapnos Kouzina/Kapnos Taverna: Though menus differ by location at restaurateur Mike Isabella's string of Greek-Mediterranean eateries, the trend is the same: pick a series of share plates that are pulled from the regular menus, such as spit-roasted lamb (DC) or the stellar dips and spreads (all locations). Bring friends to sample widely. 14th Street/Arlington/Bethesda/College Park.
PassionFish: Restaurateur Jeff Tunks' seafood spots offer a large range of appetizers and then a choice of any lunch/dinner entree from the regular menu for Restaurant Week (though watch out for surcharges for pricey ingredients like lobster). Bethesda/Reston.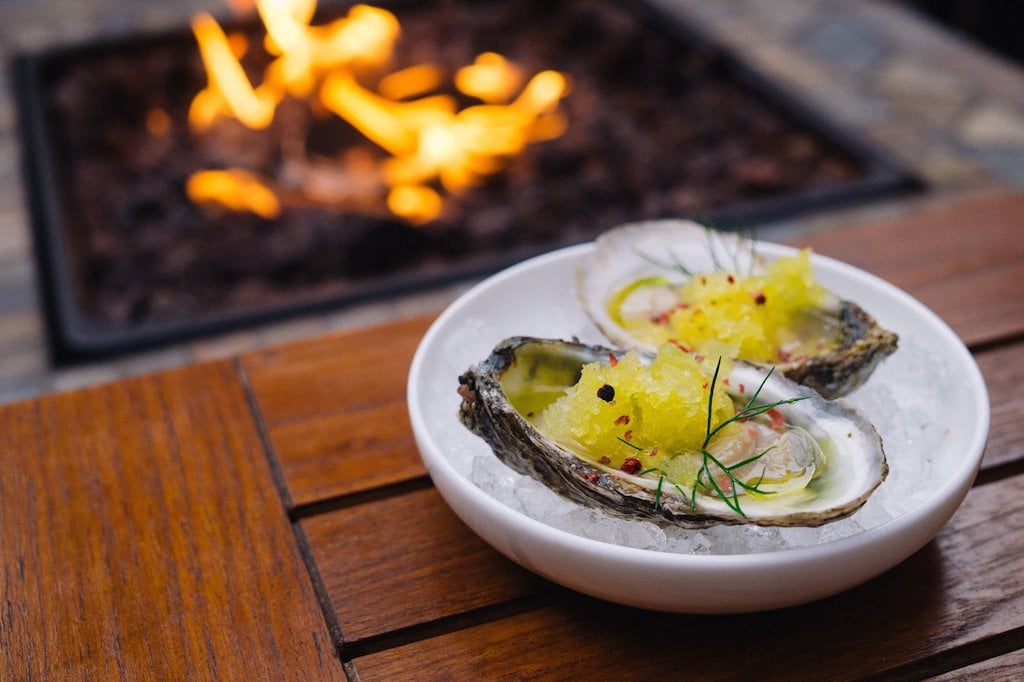 Date Night destinations
Roll Restaurant Week and date night into one at these spots with plenty of character (and great food to boot).
Iron Gate: Snag a table at what is arguably DC's most romantic restaurant for RW dinner. The Mediterranean menu is small, but looks as lovely as the historic former mansion (i.e. monkfish osso buco, warm orange blossom doughnuts). If it's warm-ish you can have a drink at one of the outdoor fire pits. Dupont Circle.
Arroz: Restaurateur Mike Isabella's new-ish Spanish spot has been making waves since opening downtown (and doesn't look like a Marriott hotel restaurant thanks to plenty of pretty blues and whites plus artful decorations). The lunch and dinner menus look good, too, with dishes like seafood escabeche and chermoula lamb ribs. Downtown DC.
1789: The fire-lit main dining room of this Georgetown stalwart exudes romance. RW dinner menus include an optional wine pairing for $20 per person. Georgetown.
Whaley's: We often recommend this Navy Yard waterfront spot for a relaxed date with seriously great food. Both the RW dinner and brunch menus look promising, and a daytime cocktail is included in the latter. Navy Yard.
Centrolina: We swoon over the fresh pastas and wood-fired meats/seafood at chef Amy Brandwein's Italian market/restaurant, so it only makes sense that your date will, too. CityCenterDC