When Samantha Linn and John "Patrick" DellaValle first met 12 years ago in Atlanta, he had just moved to the city from New York, and she was just days away from returning to Miami. He had a new job in banking, she was the manager of a new boutique she'd moved to Atlanta to help open. But their connection was immediate, and on the night they met, Patrick convinced Samantha to stay a little bit longer.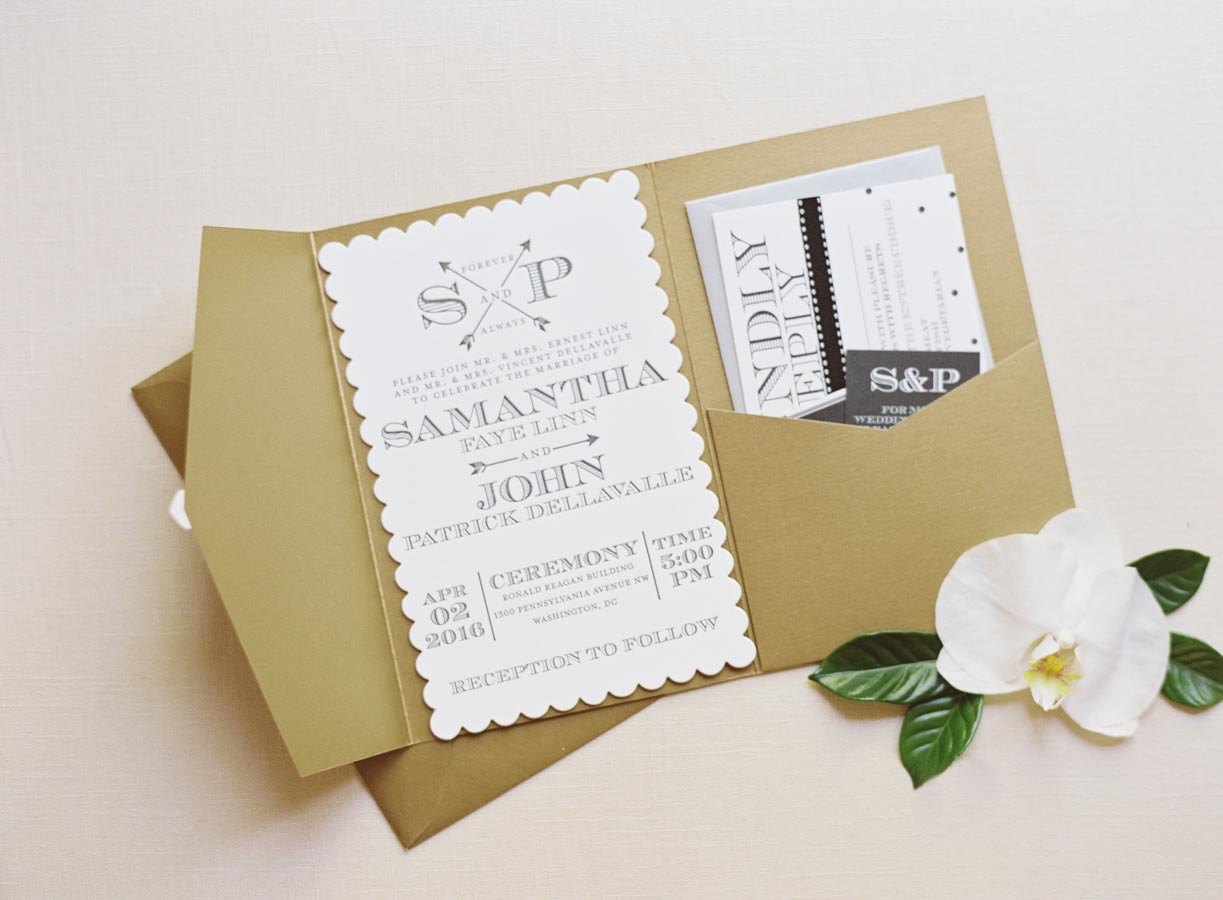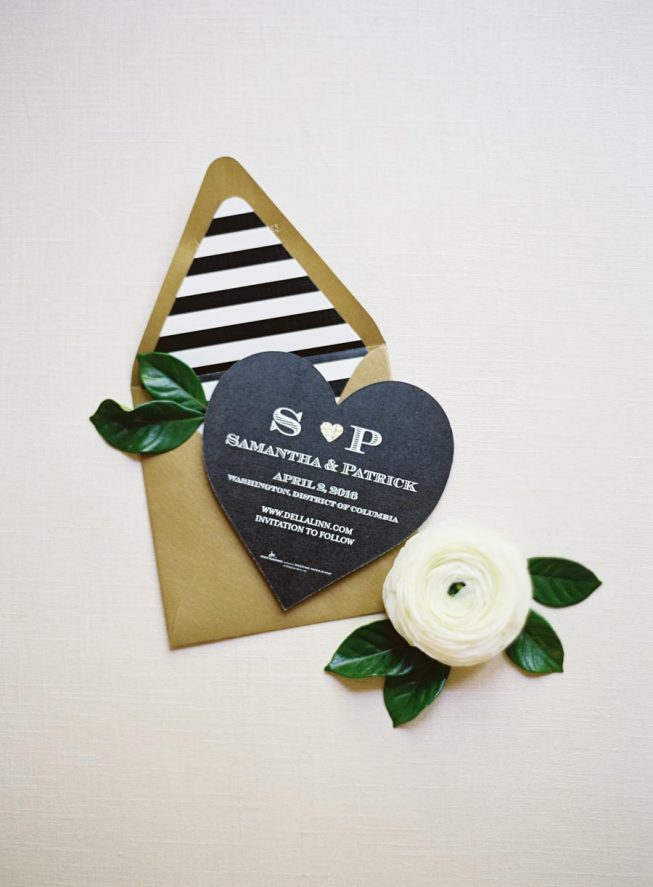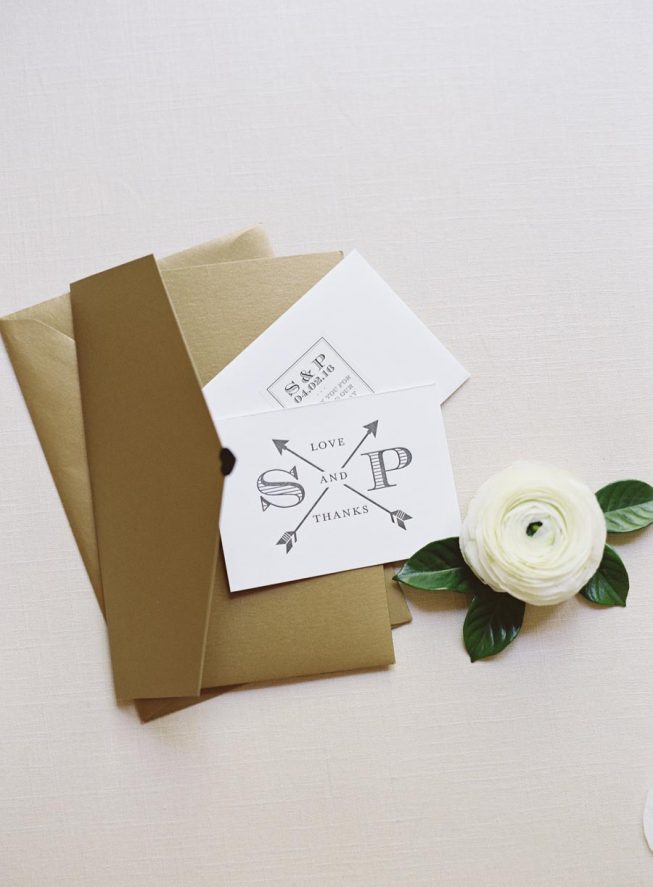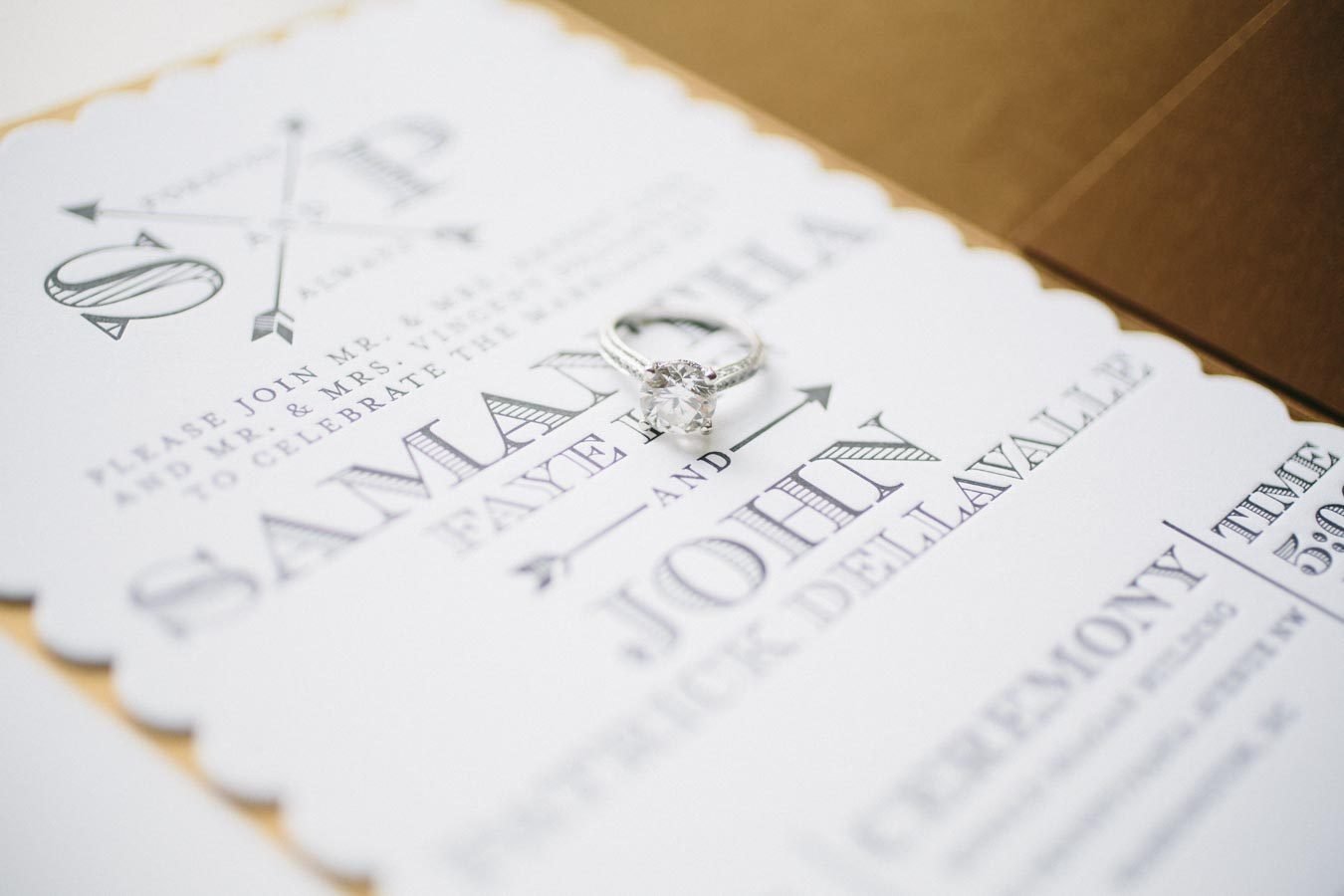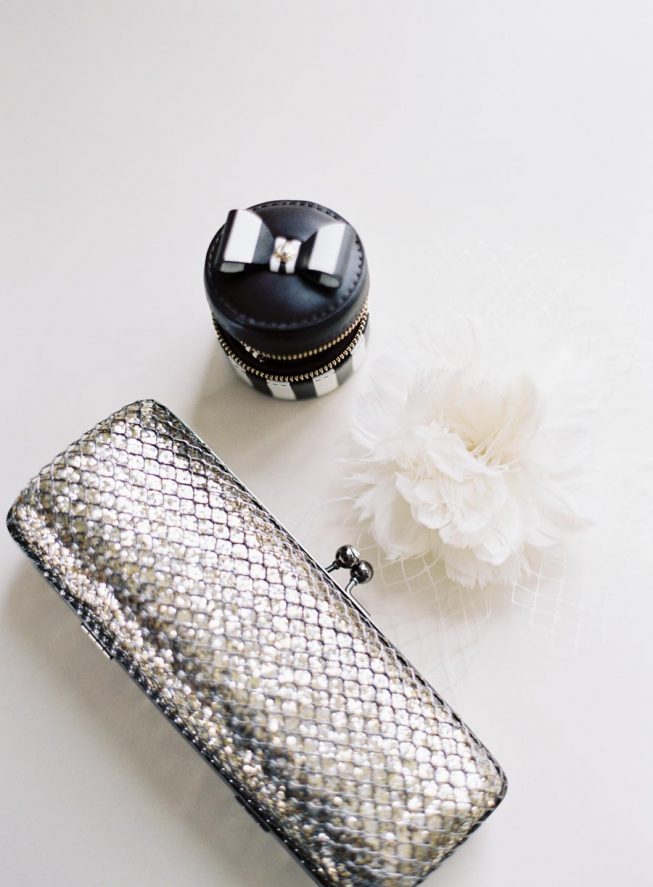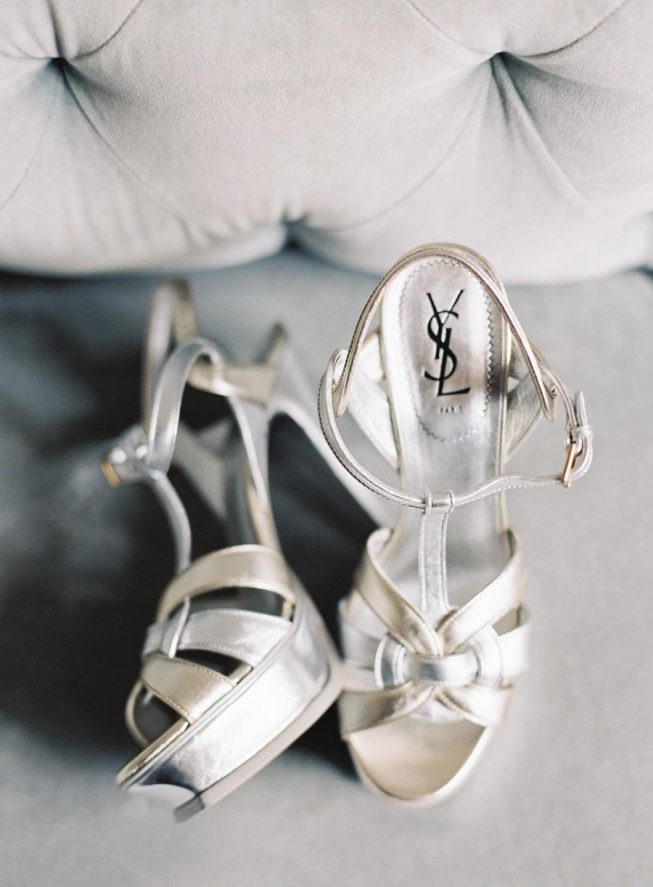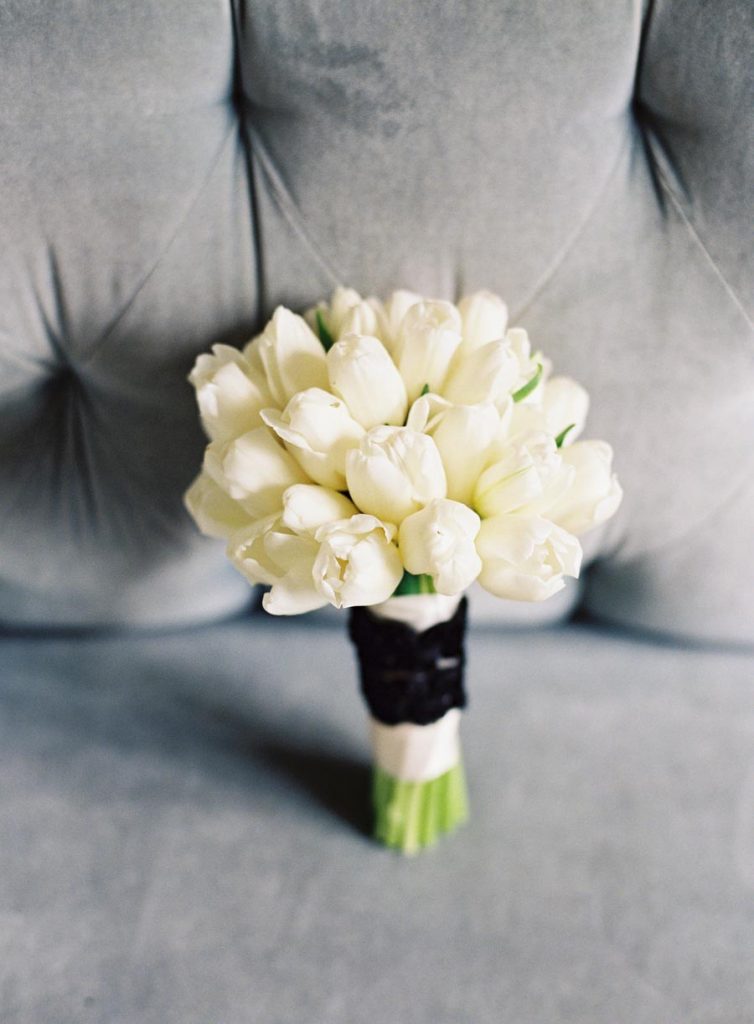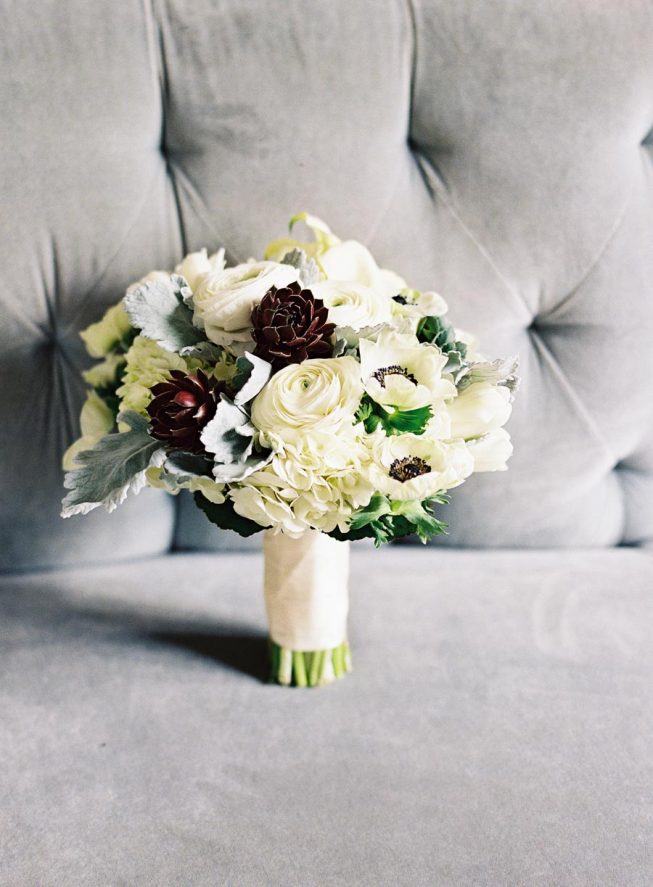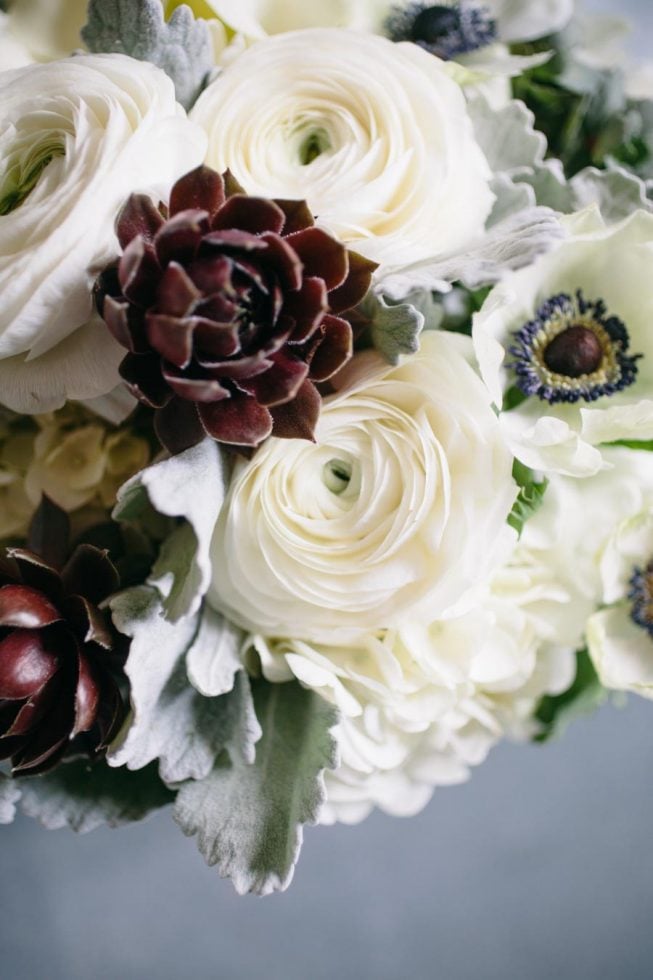 For their first date, Patrick greeted Sam with white lilies, and the two, "nervous, but excited," went to dinner at Aria, a trendy spot near Atlanta's Buckhead neighborhood.
"At dinner, we talked for hours and enjoyed a wonderful meal," Samantha says. "Patrick had thought of everything—except to put gas in the car. And our pit stop on the way home made the night even more memorable."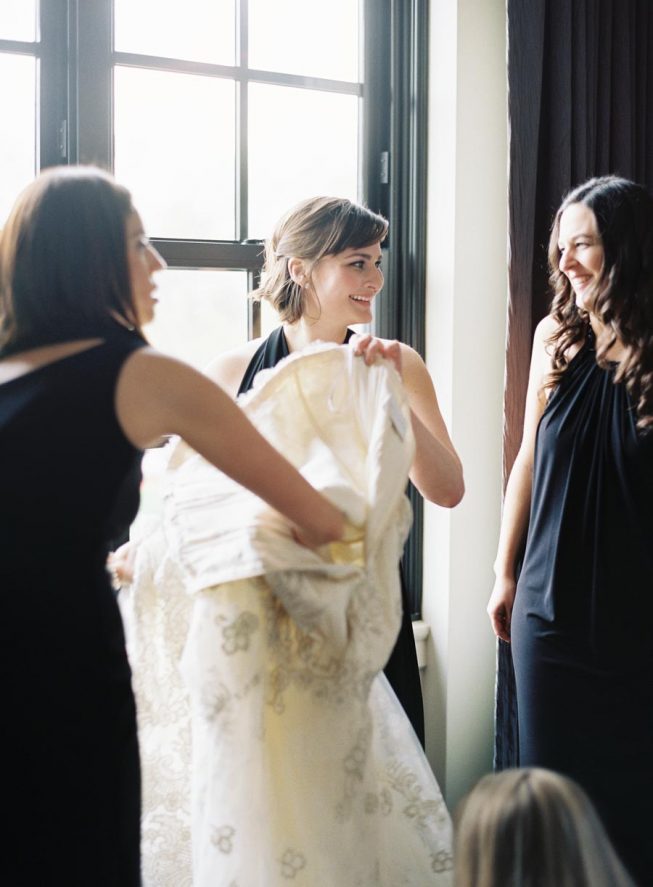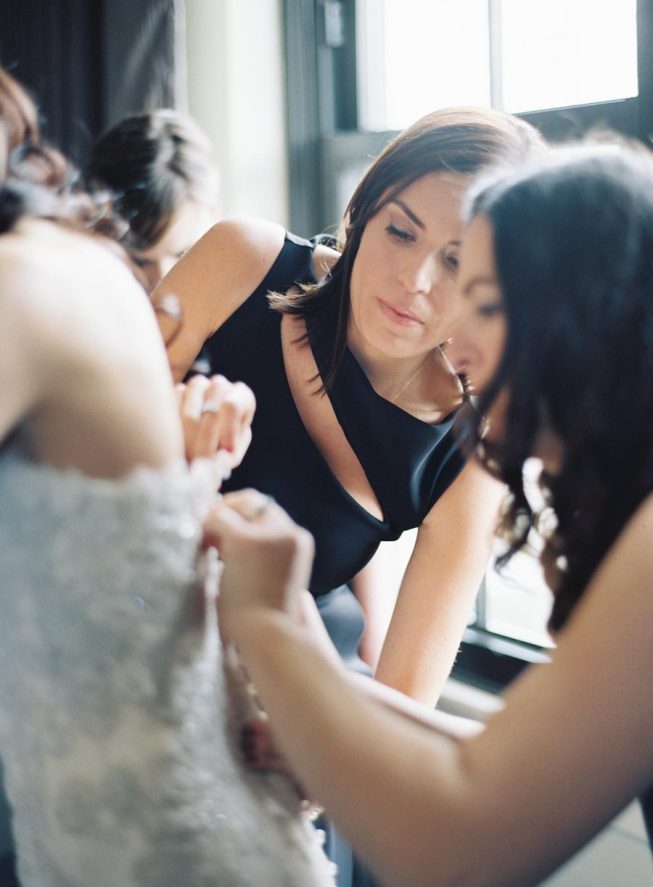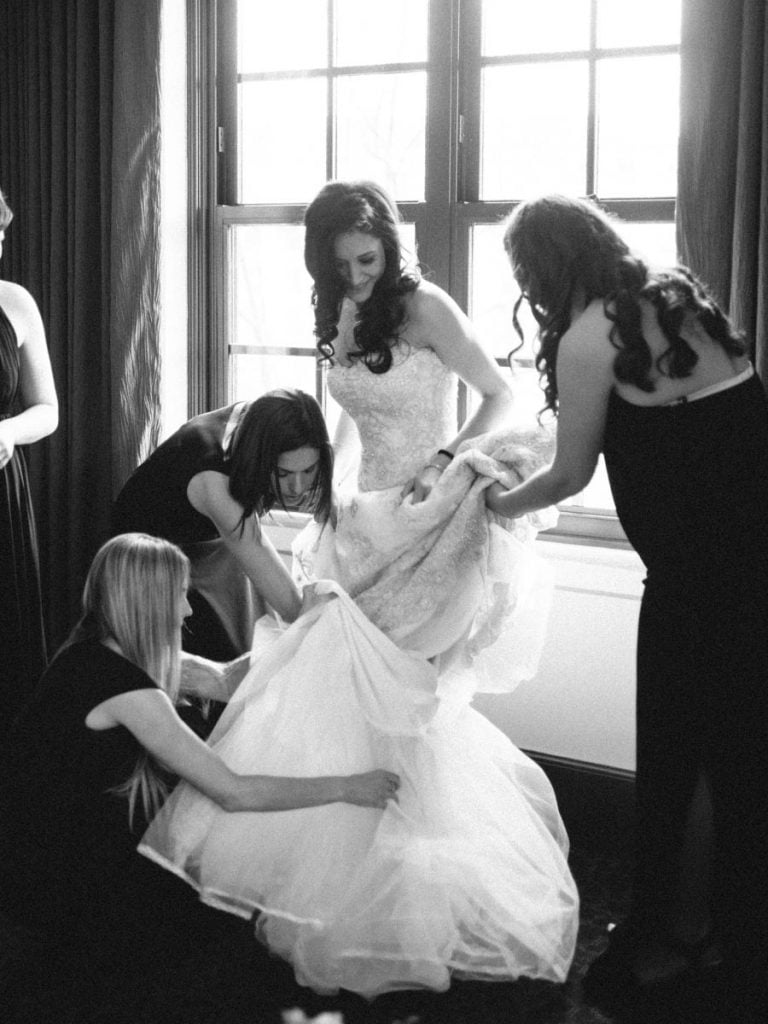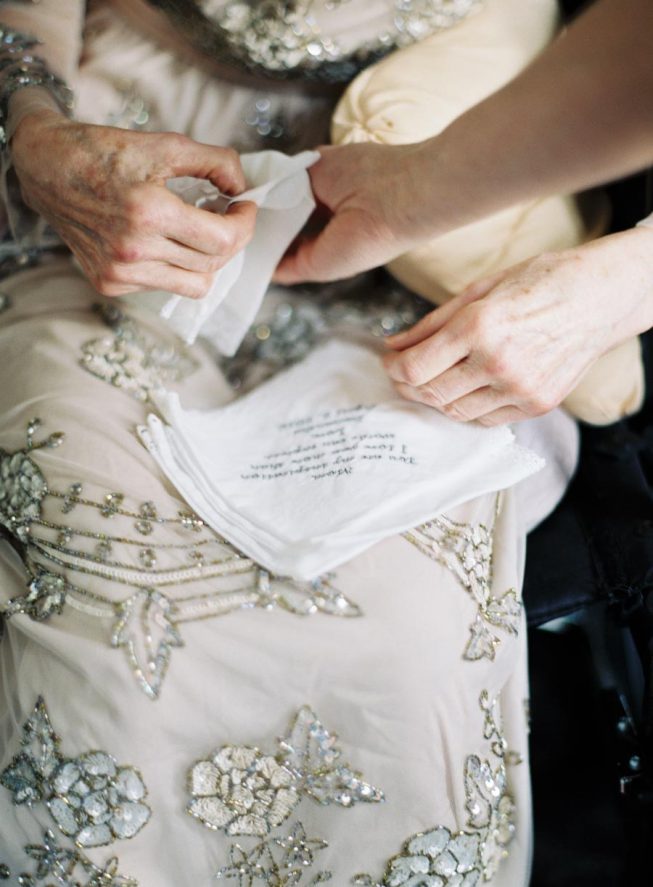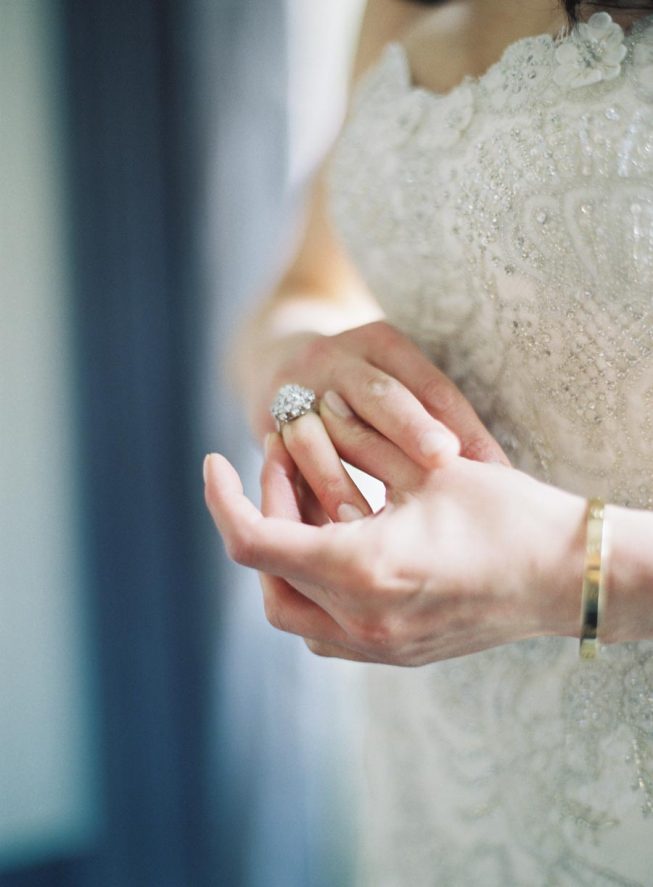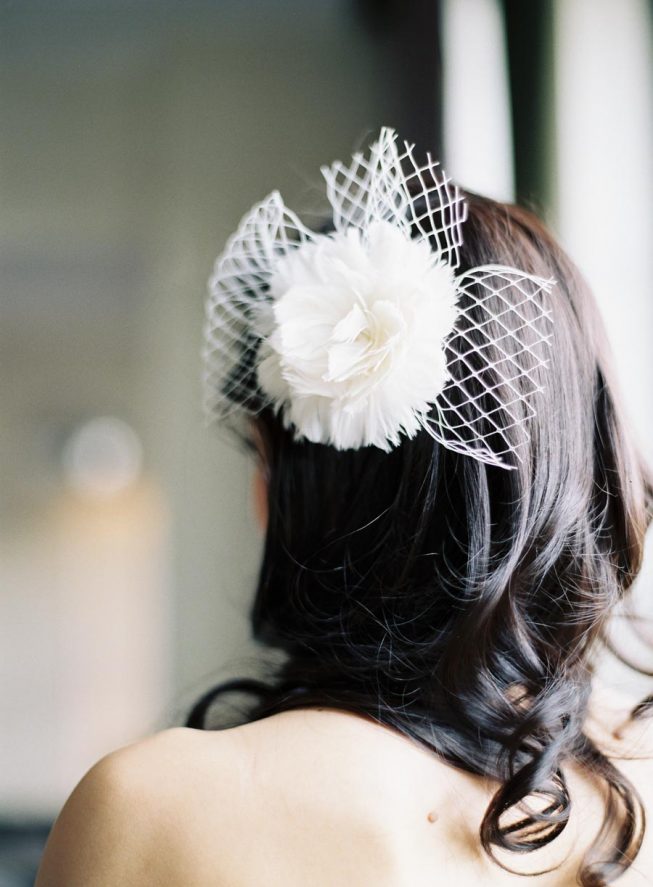 "We spent an amazing two weeks together," Samantha recalls, "Getting to know each other, barely leaving one another's side."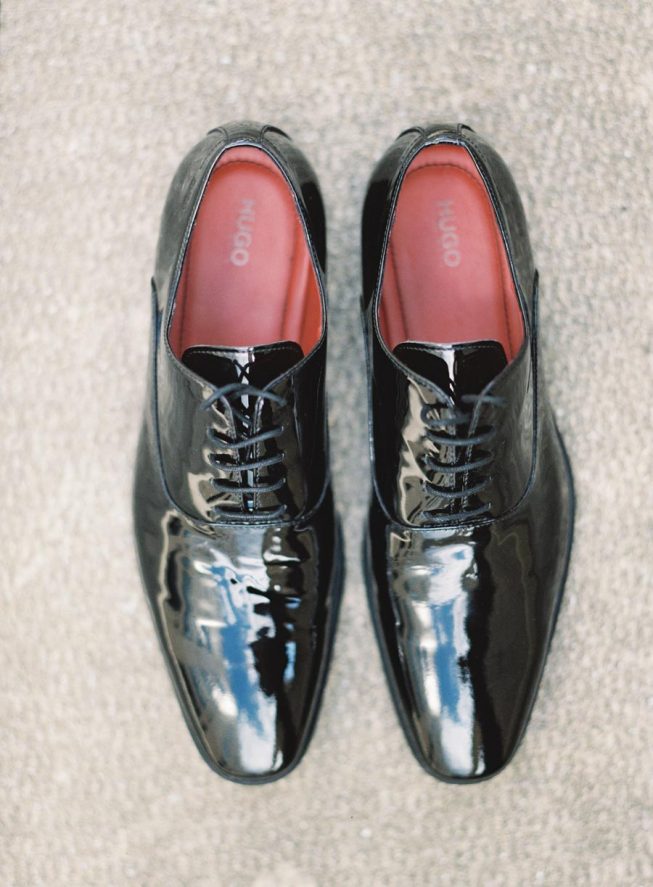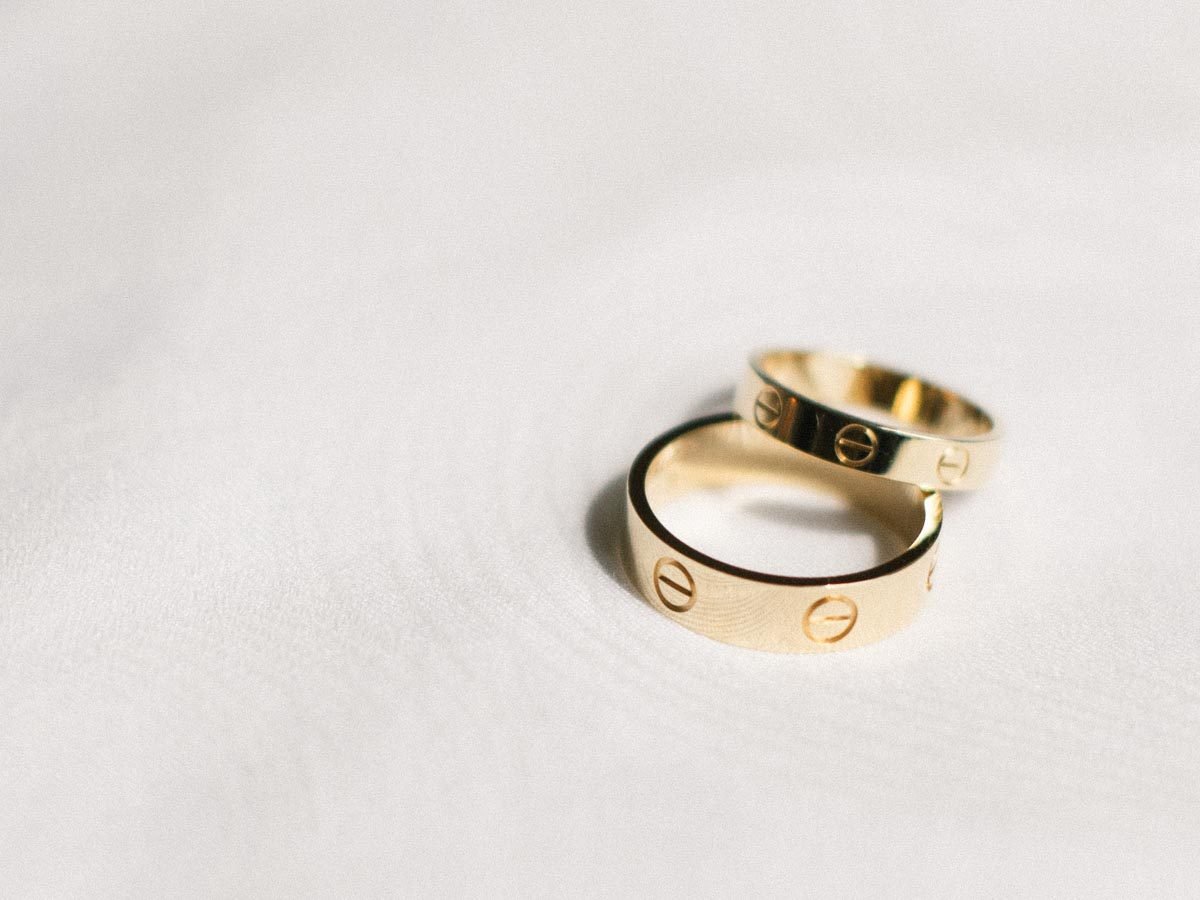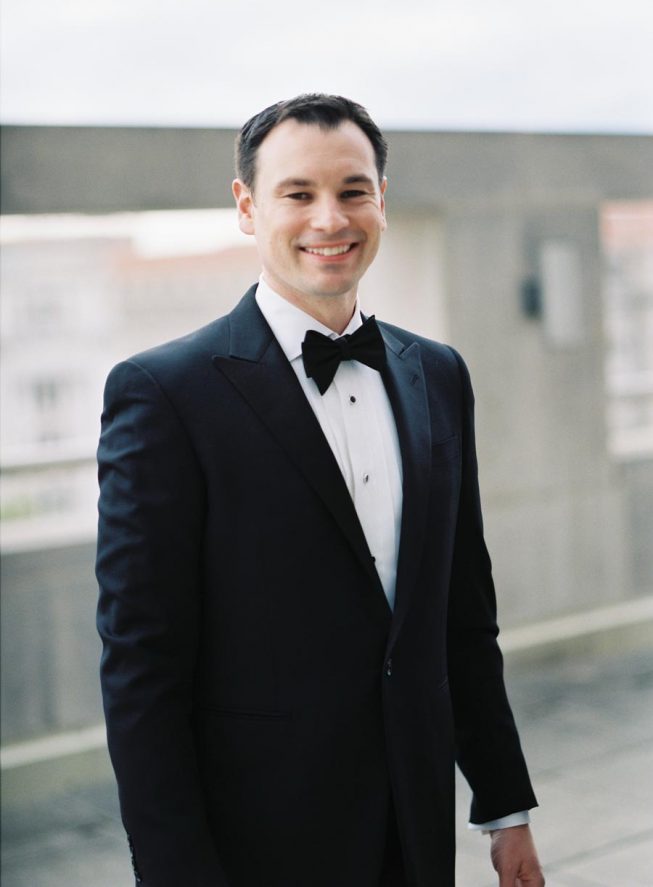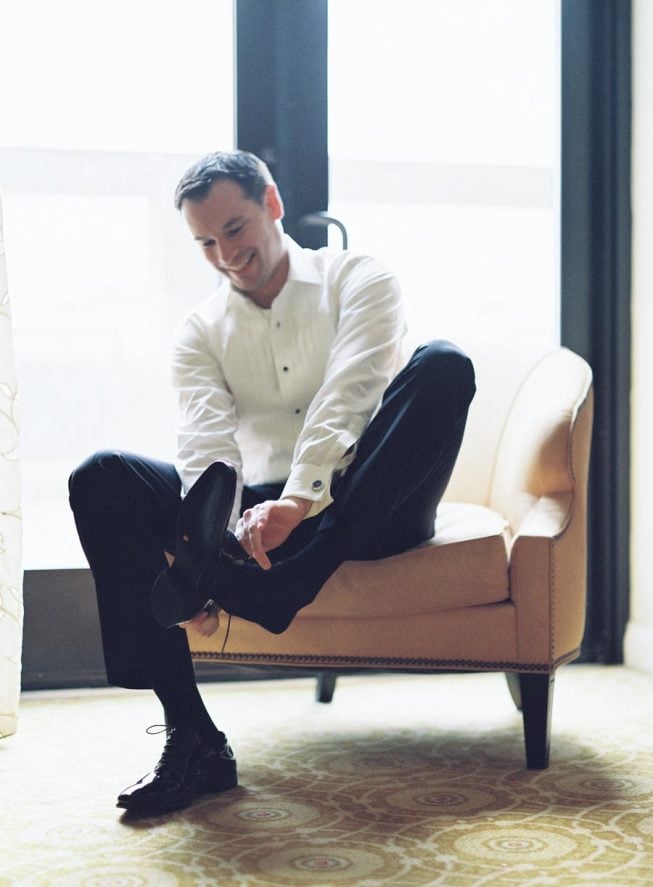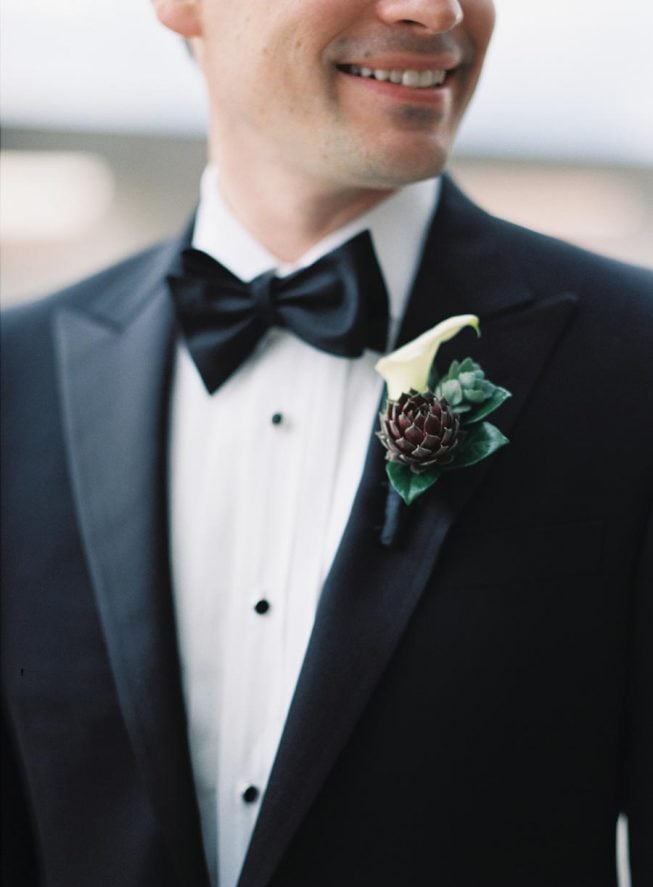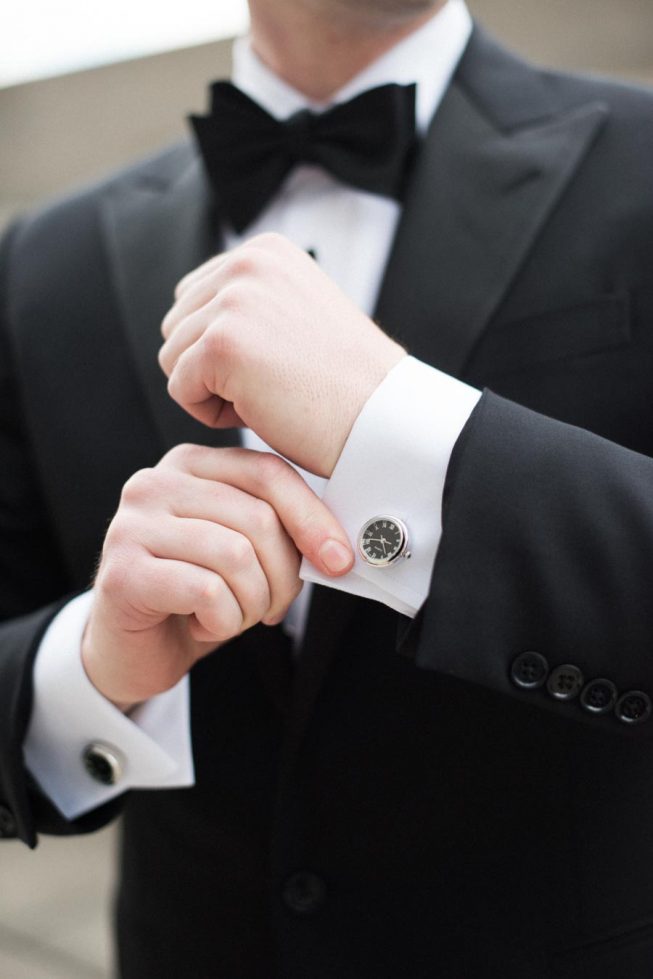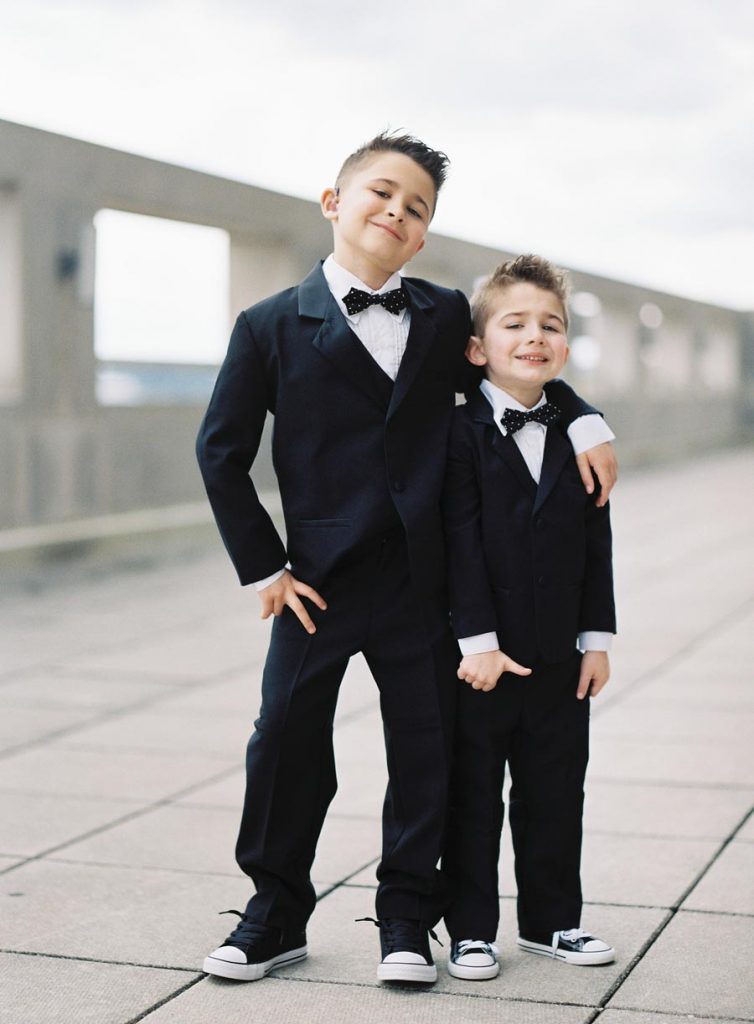 At the end of the two weeks, Samantha did return to Miami, and for four years, their relationship grew over long distance. They alternated weekends in Florida and Georgia, eventually deciding to capitalize on their need to travel to see one another with trips to New York, Spain, and the Caribbean, among others. In year five, a new job moved Patrick to Charlotte, North Carolina, and after a little begging and pleading, Samantha agreed to join him. From there, another opportunity moved the two to Washington, DC, where Samantha decided to go back to school for nursing, and Patrick started business school.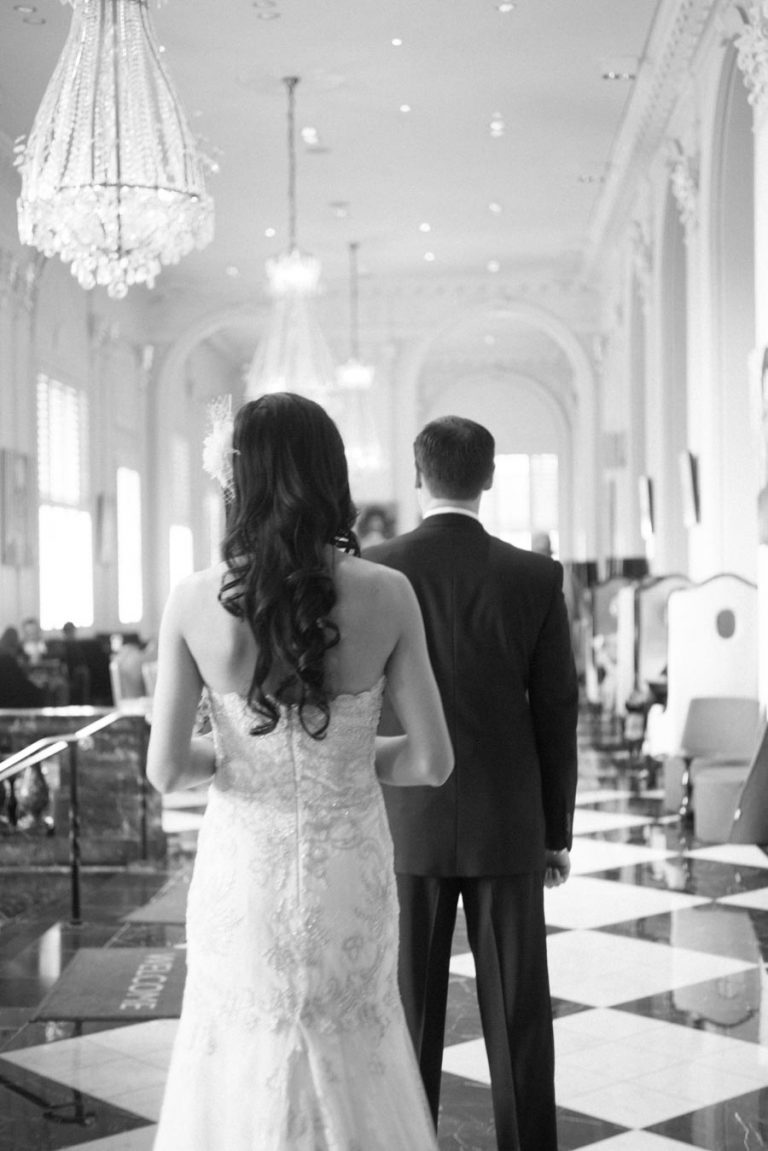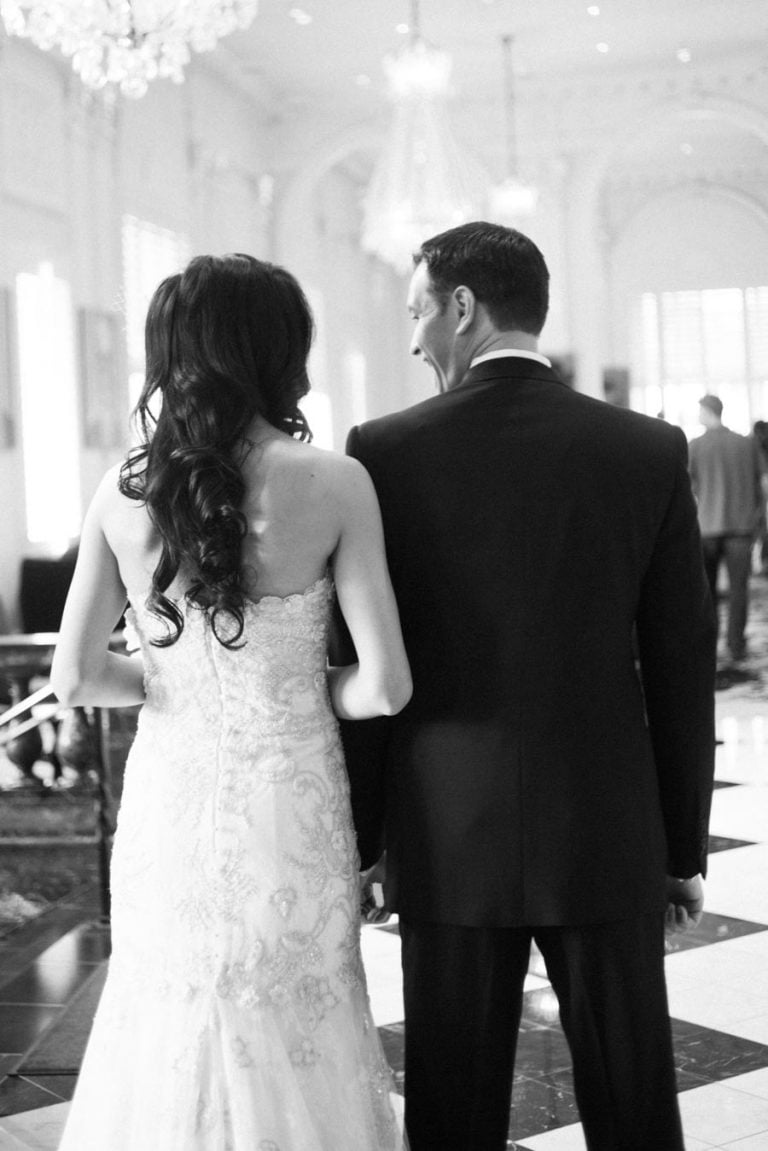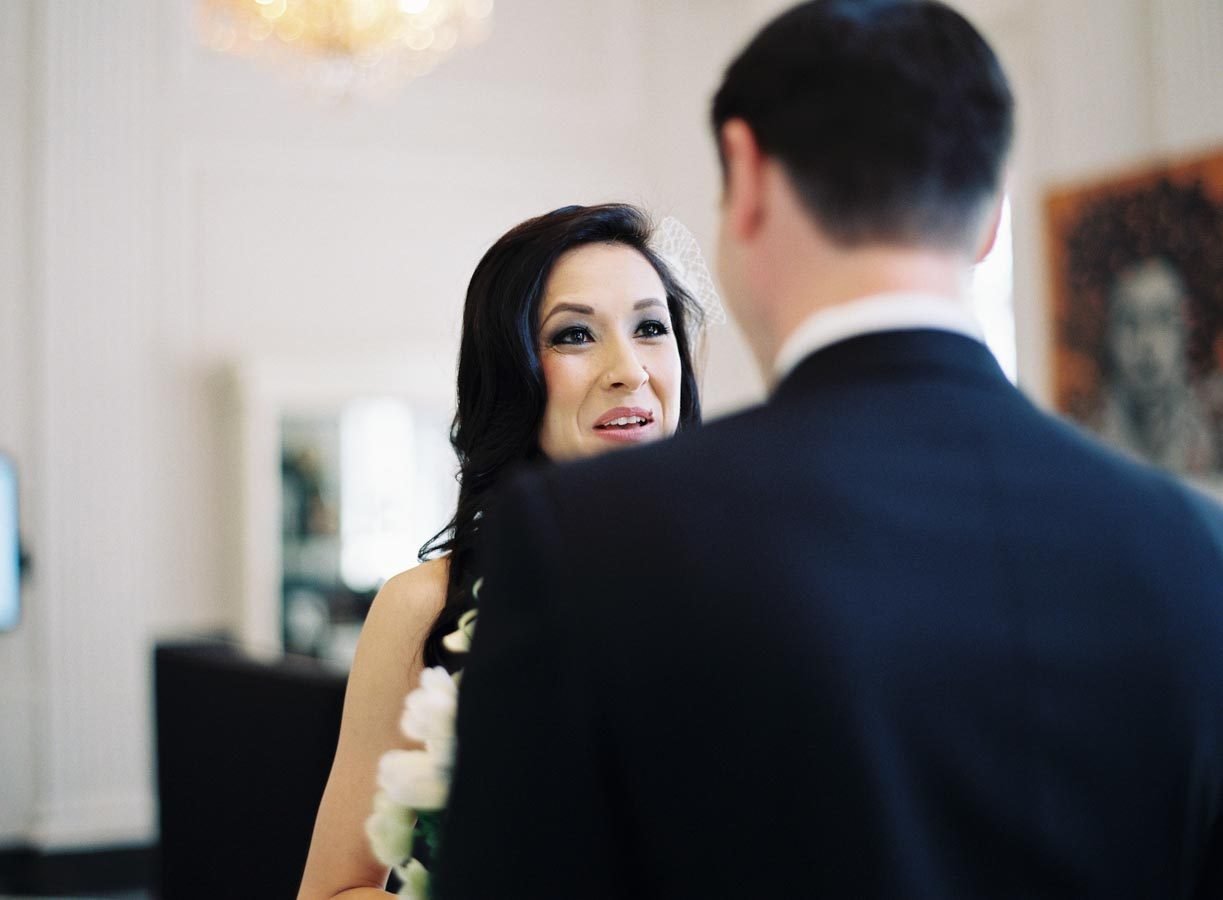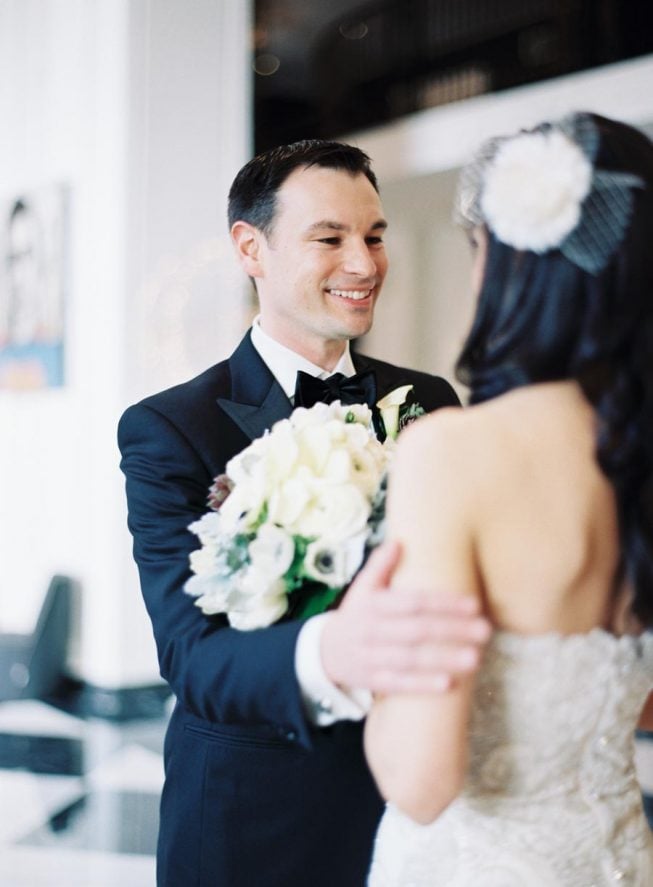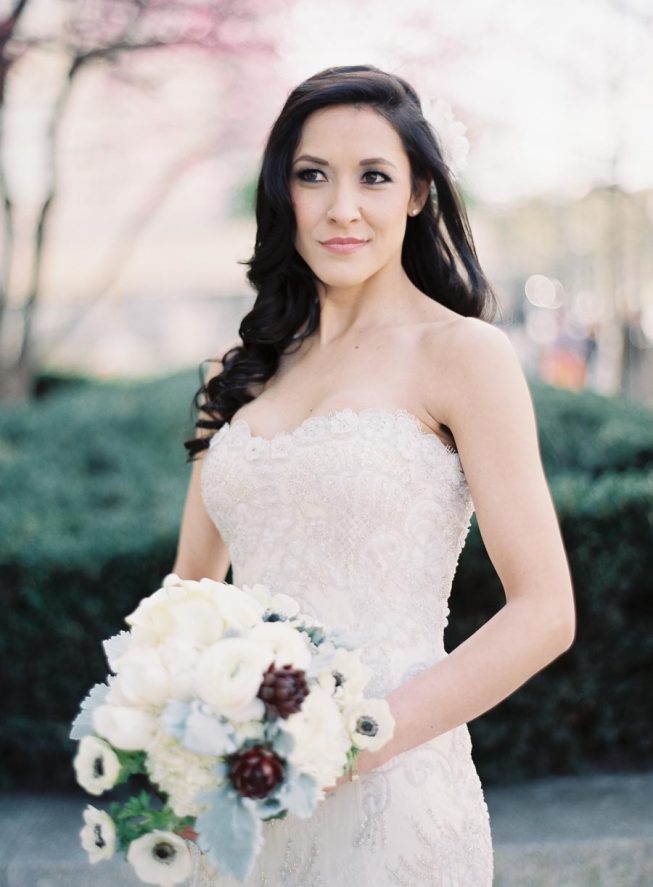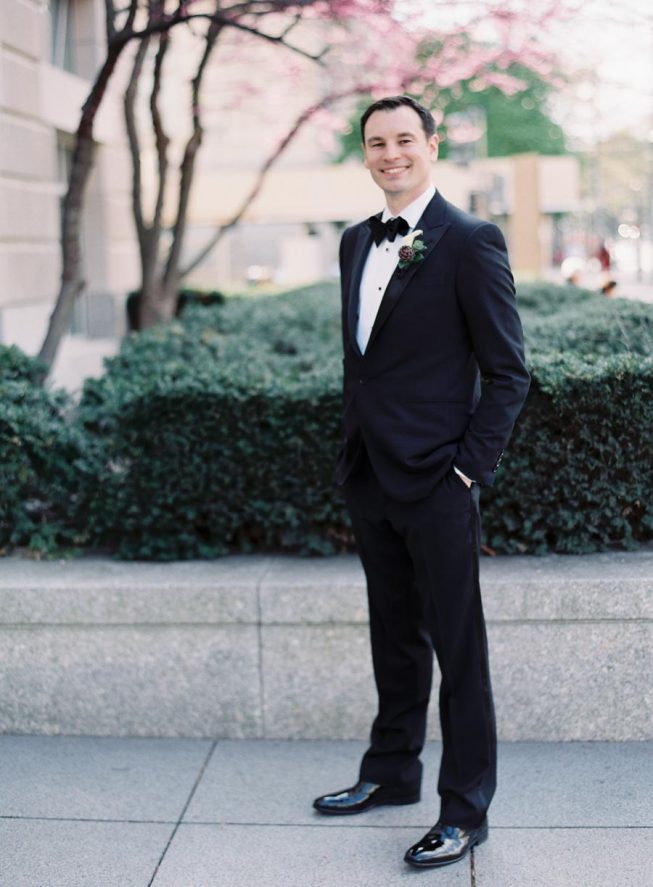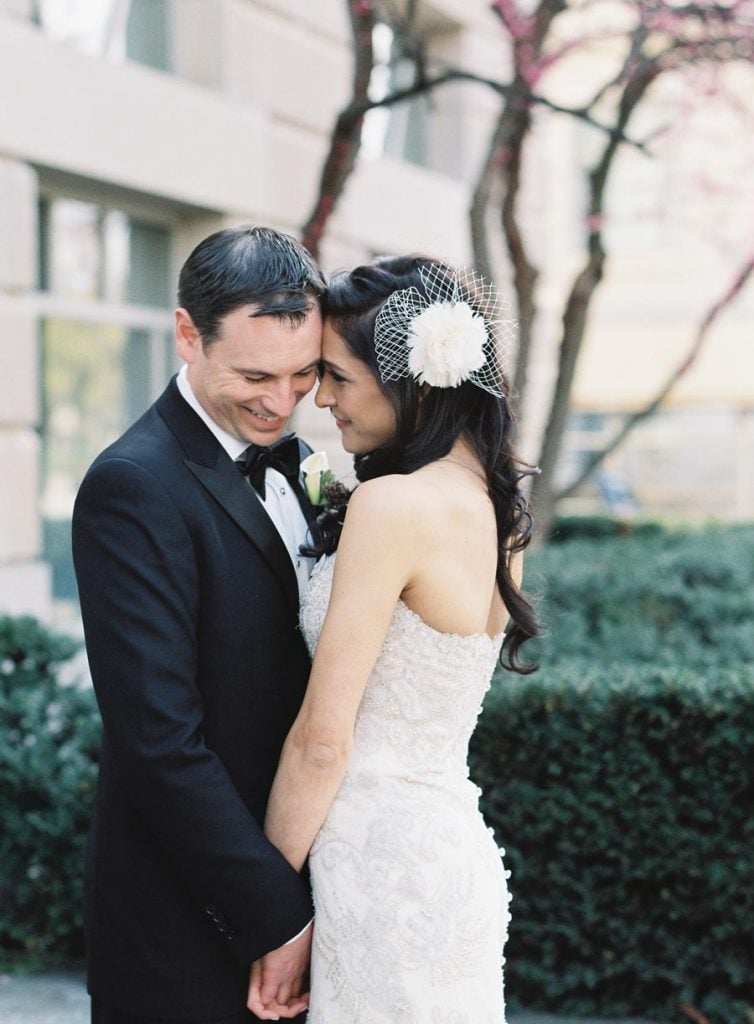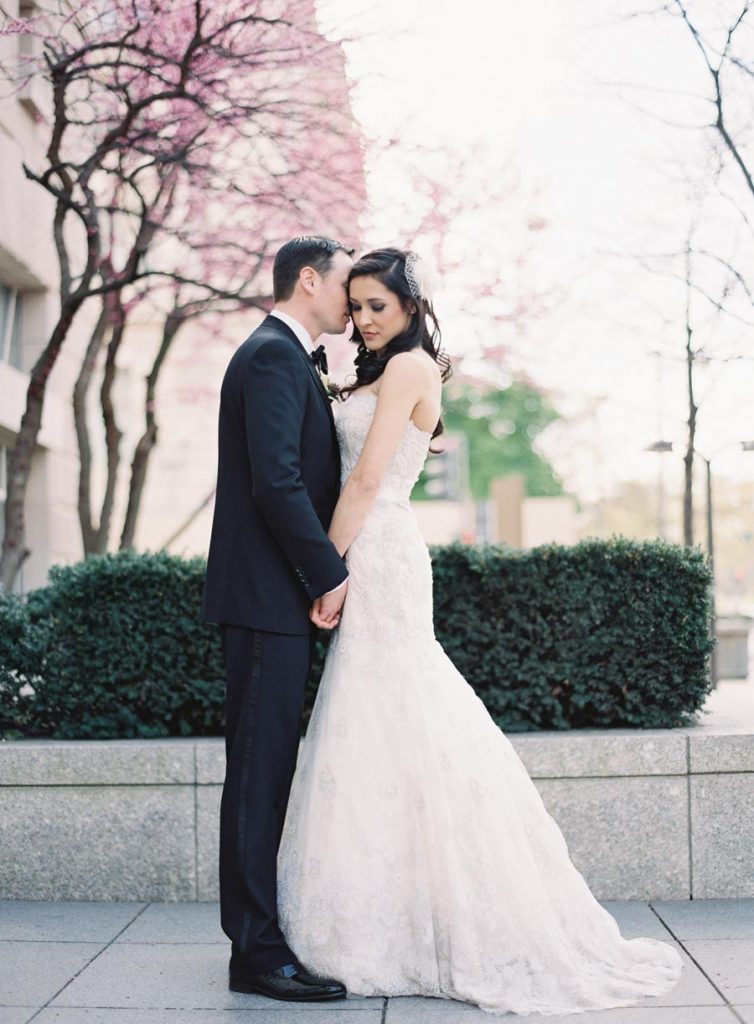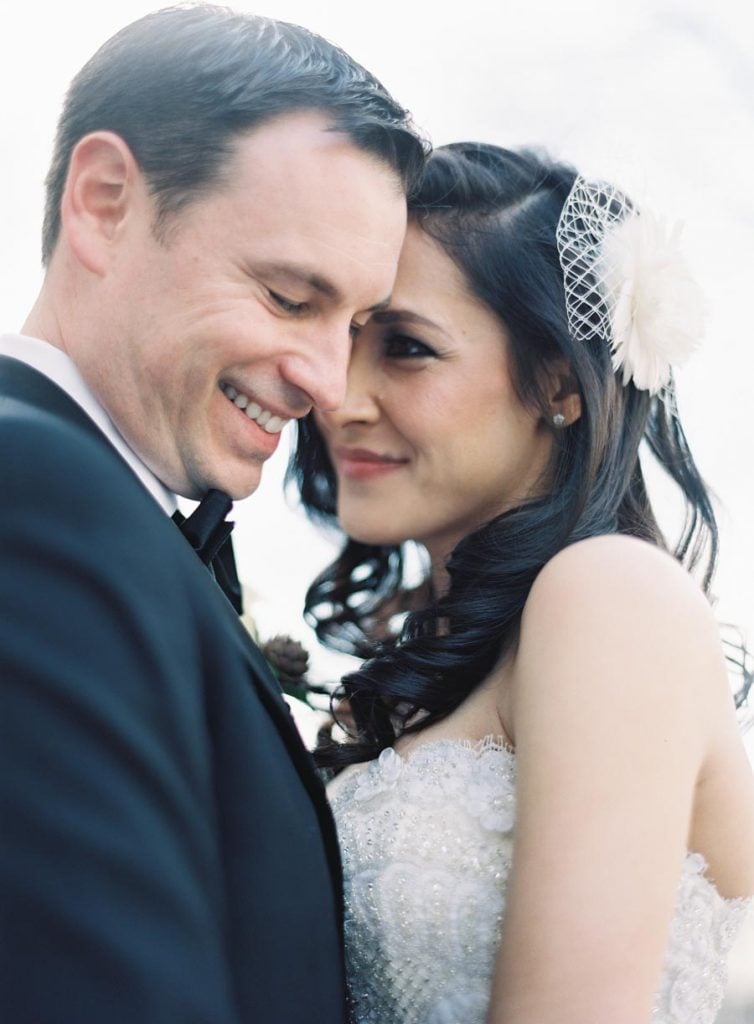 Patrick and Samantha dated for seven years before Patrick popped the question at the romantic Hay-Adams hotel. The surprise evening began with a limousine tour of DC landmarks, and then moved to the hotel, where Patrick had booked a suite with a balcony overlooking the White House. Upon their arrival—with their two pups, Madison and Toby in tow!—Patrick had arranged for more white lilies, Champagne, and Samantha's favorite macaroons to be waiting. Later that evening, Patrick presented Samantha with a diamond engagement ring, and she said yes!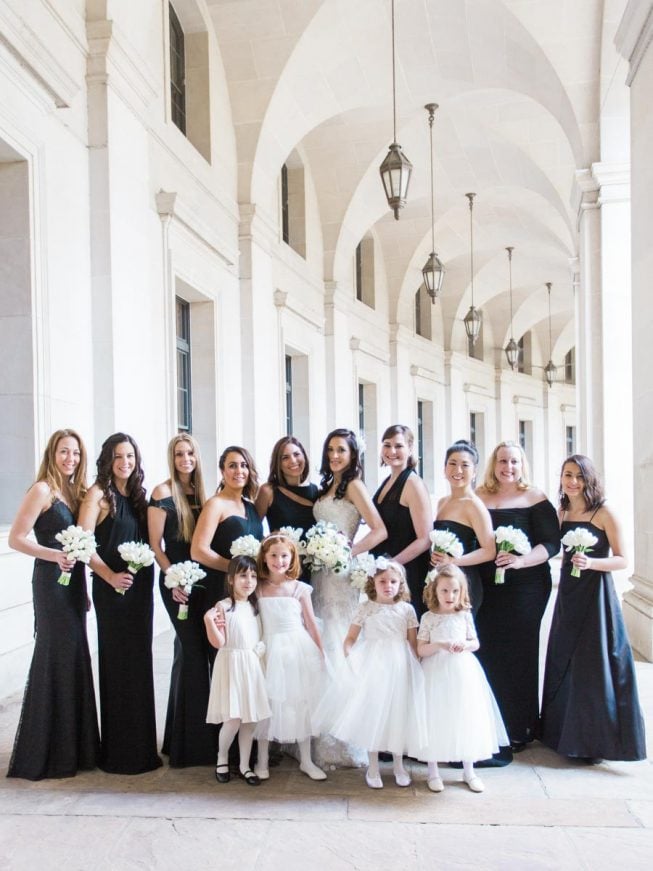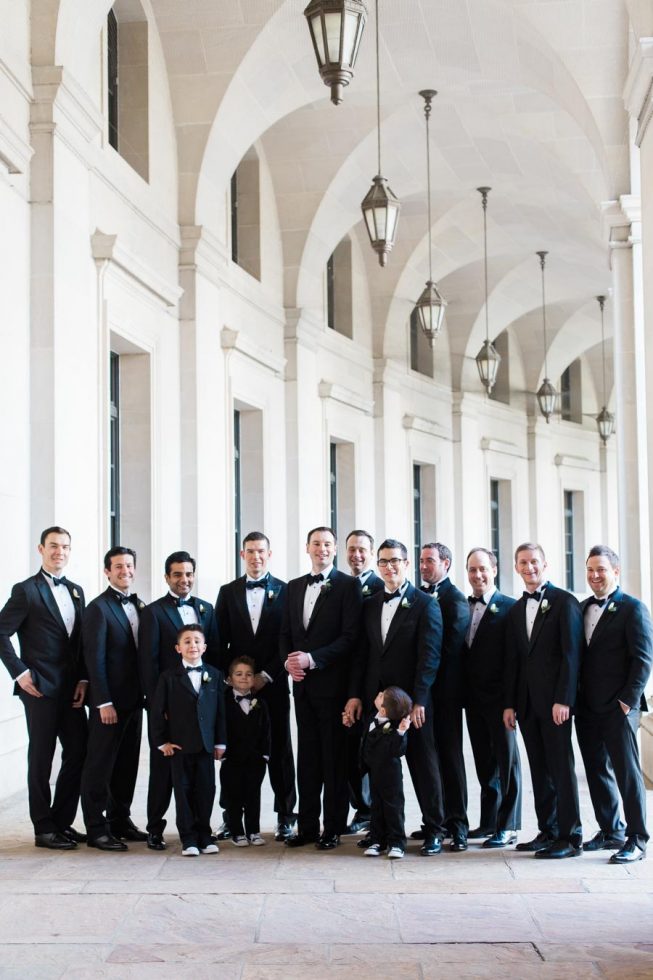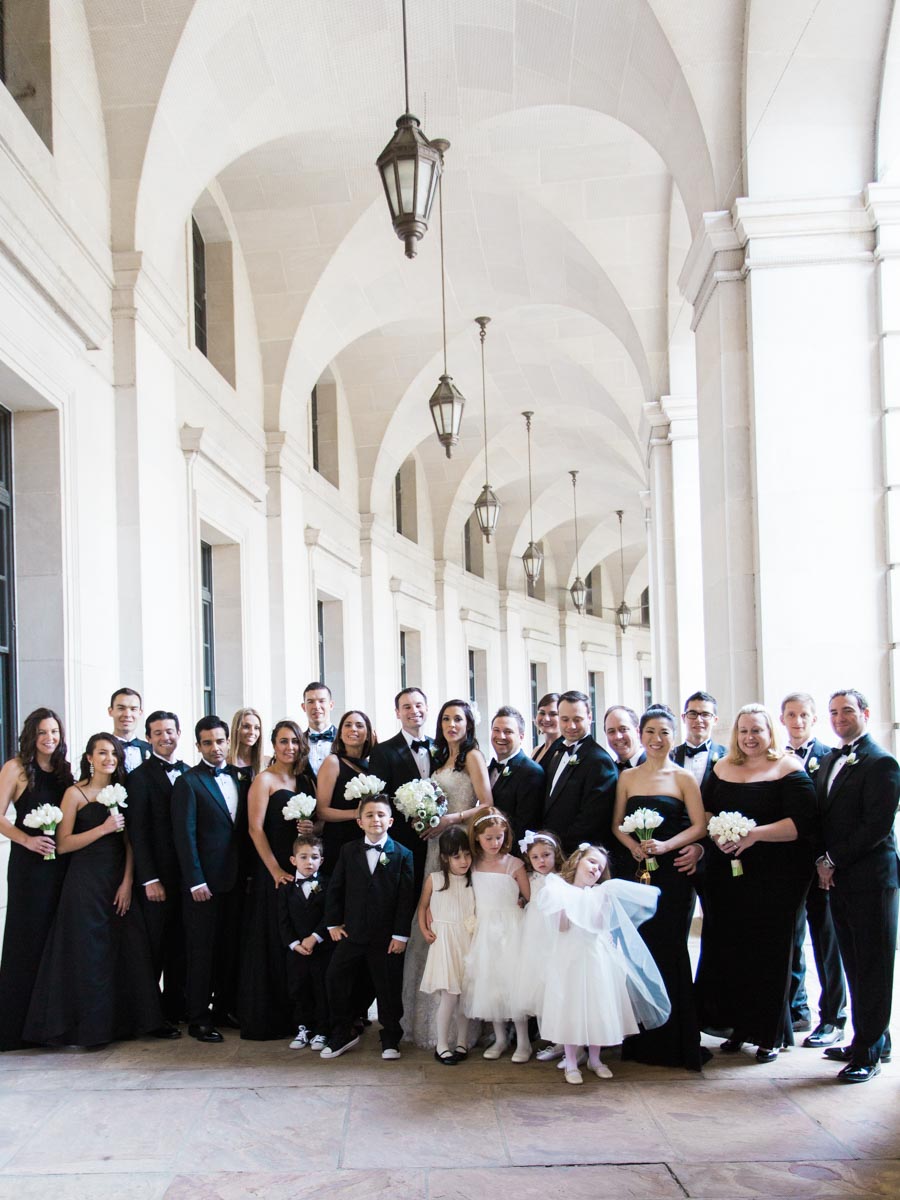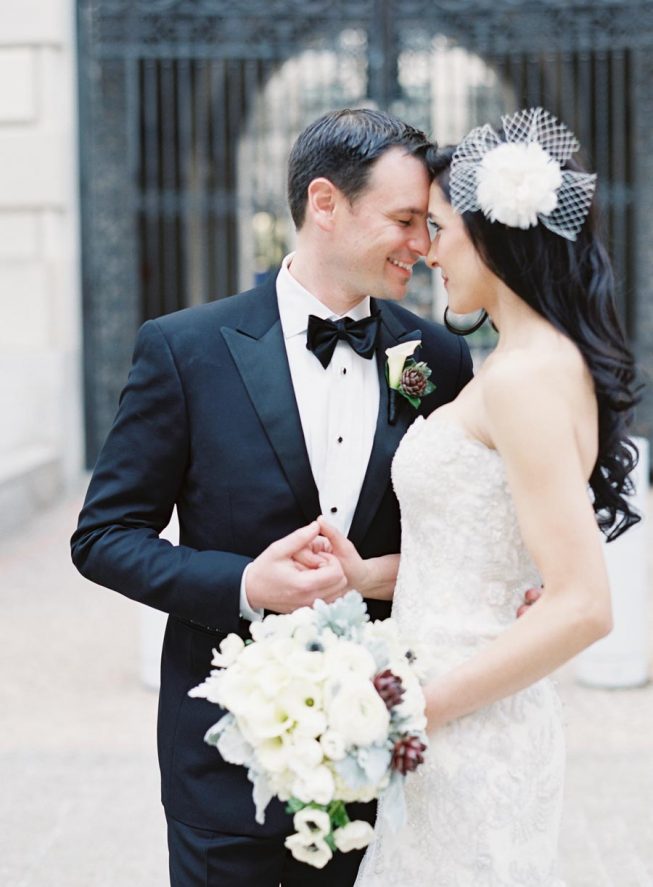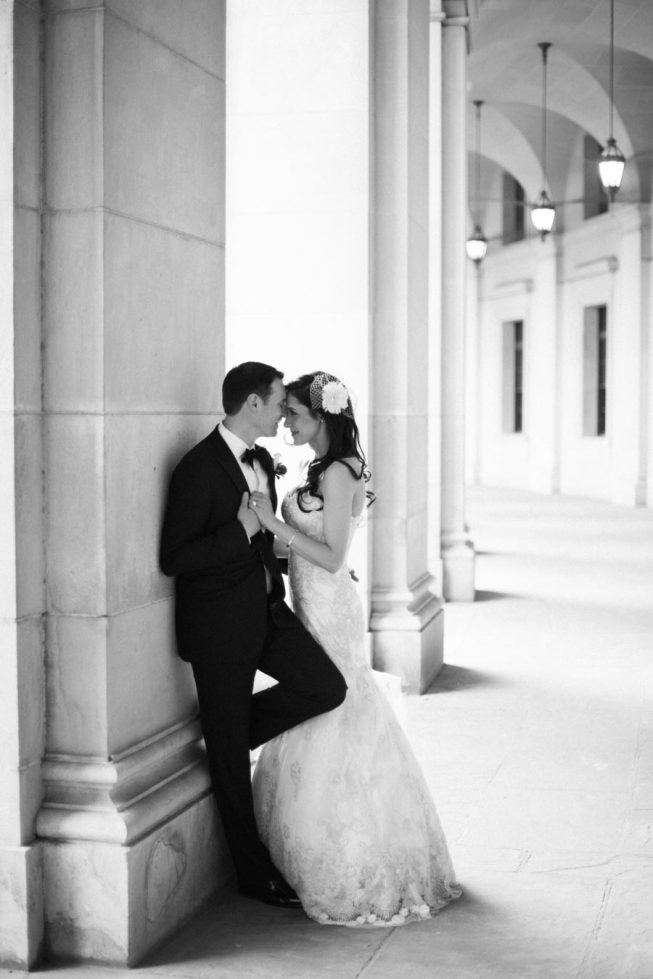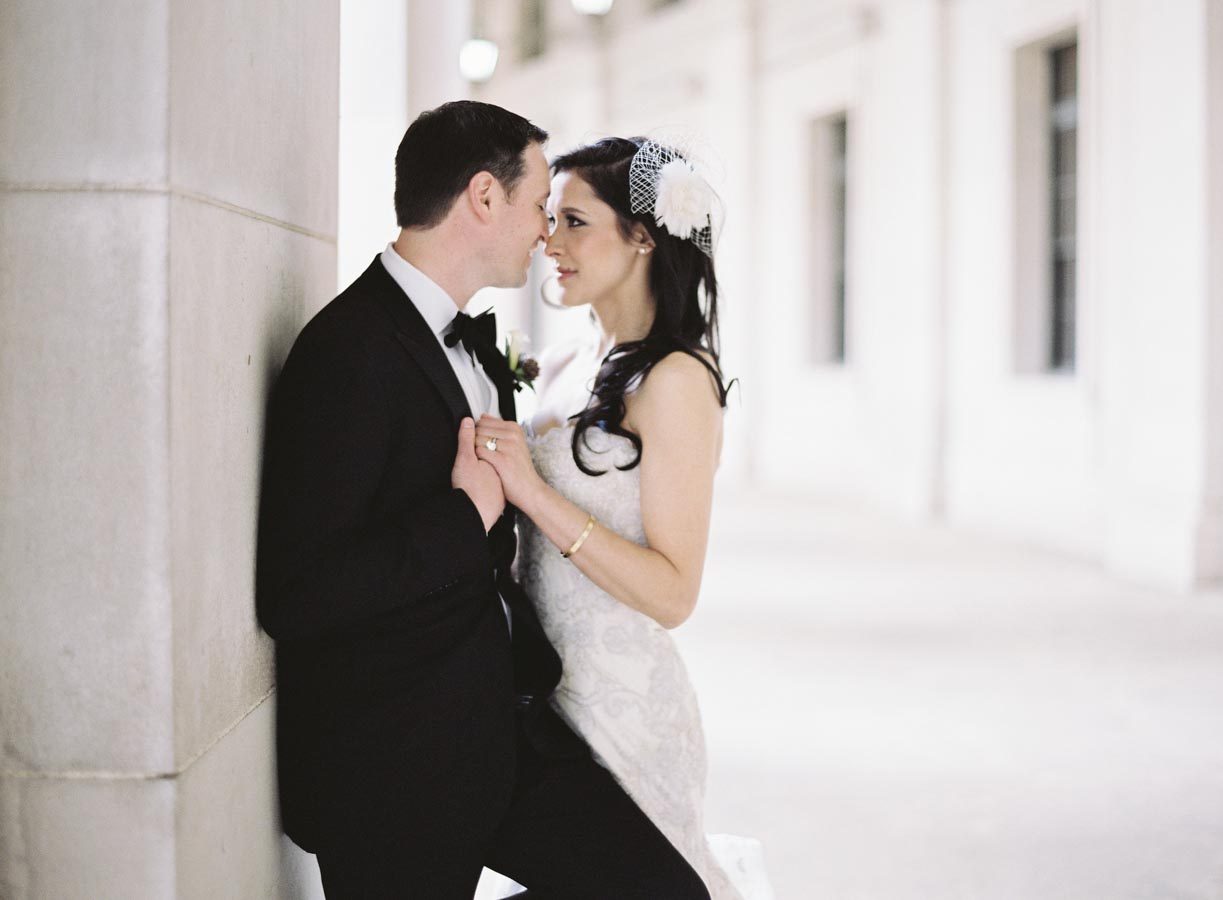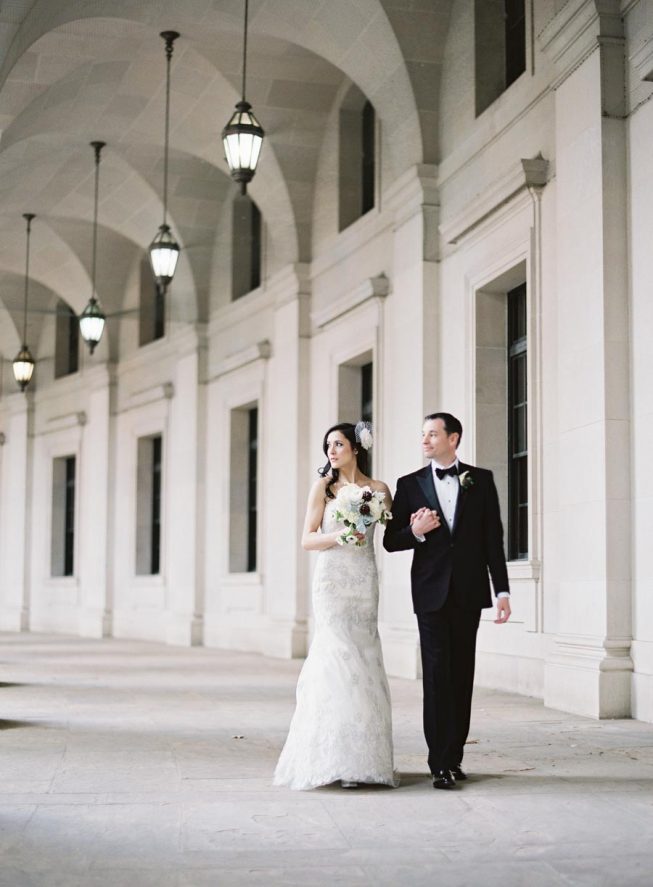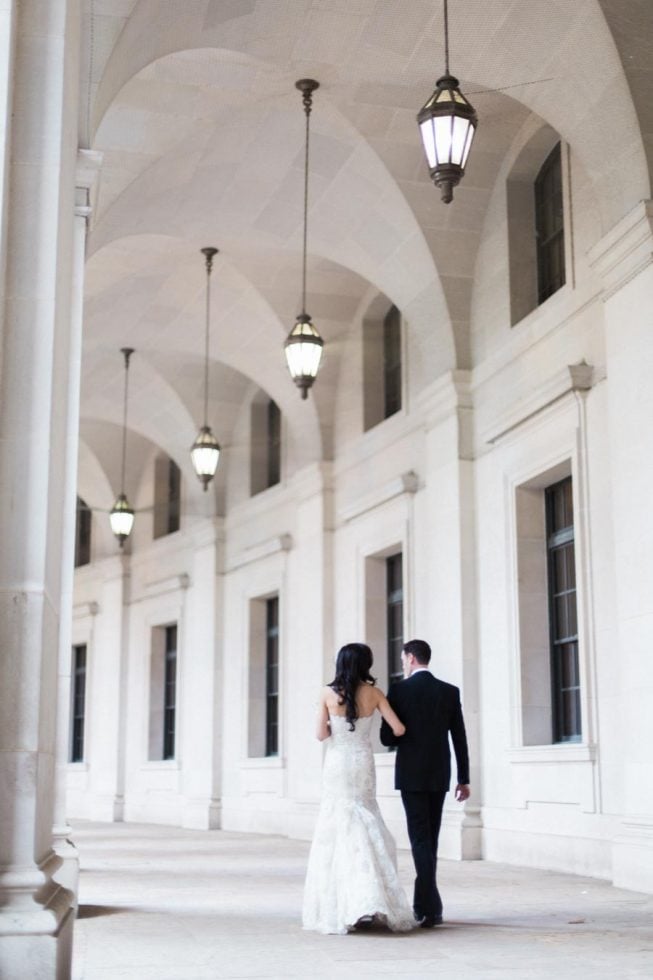 With both Patrick and Samantha living in Vienna, Virginia, and working and going to school full time, they decided to take their time with the wedding planning process, and opted for a cherry blossom-season affair three years later, after they'd graduated.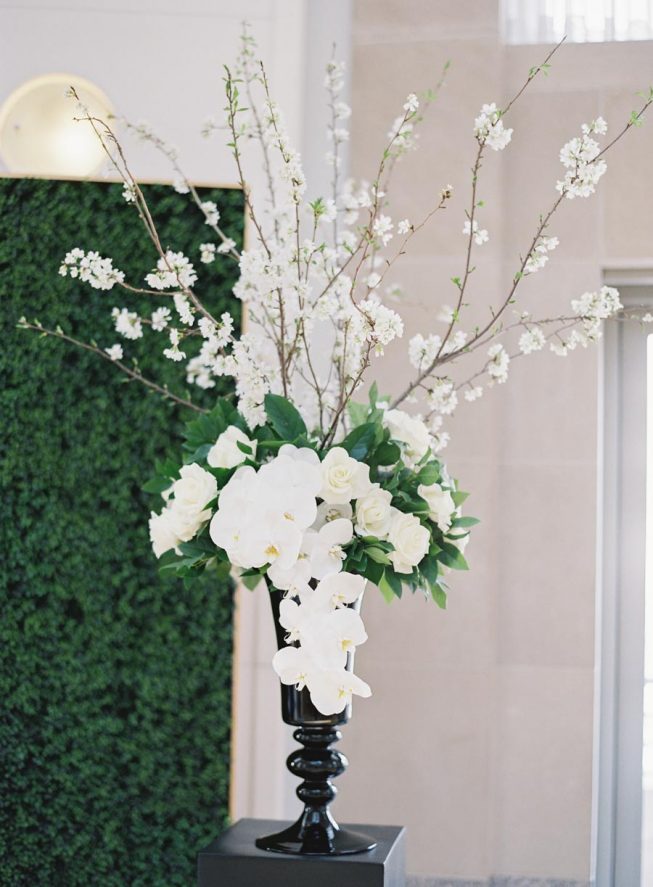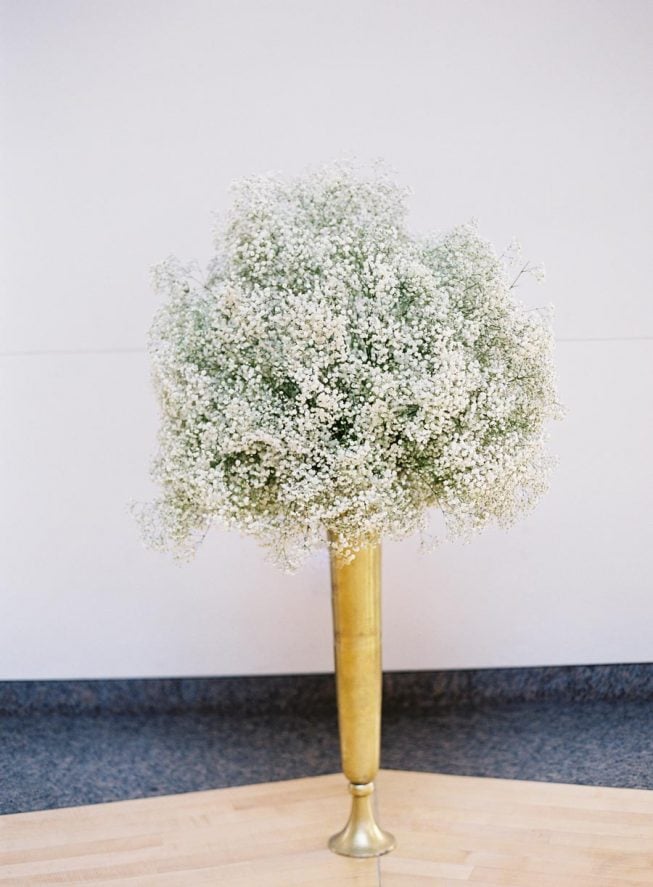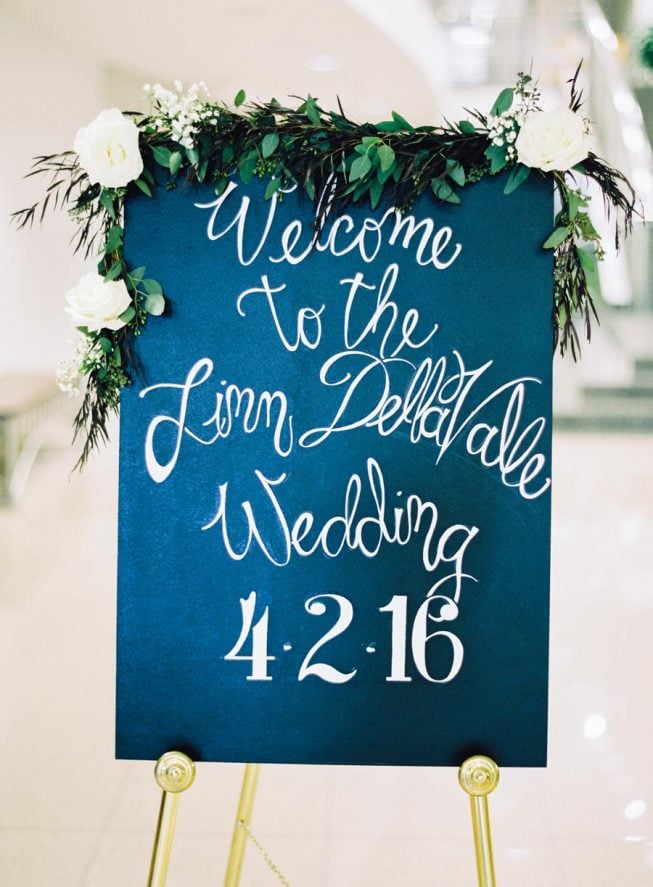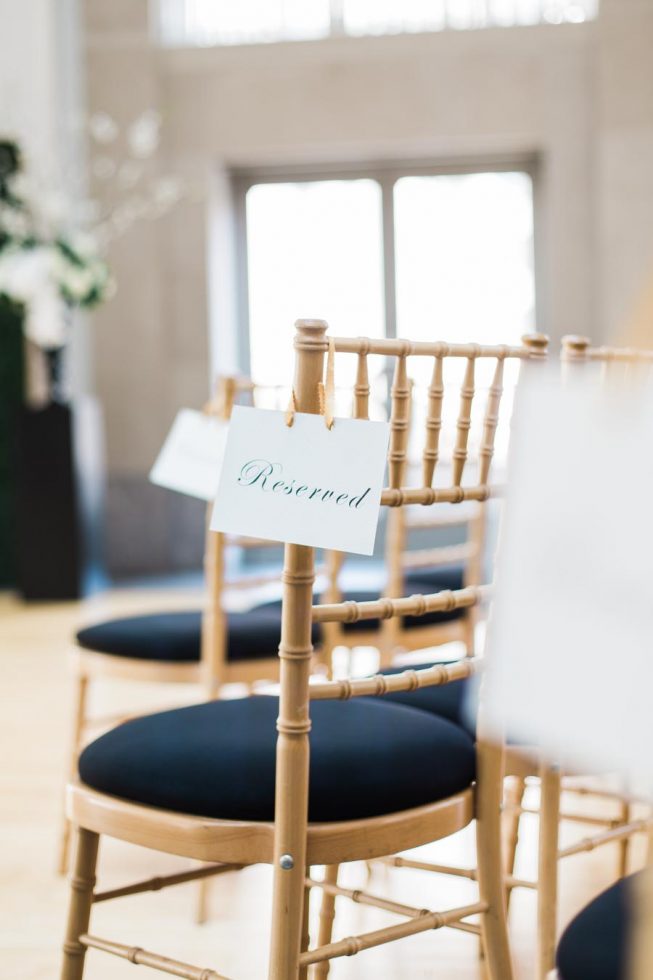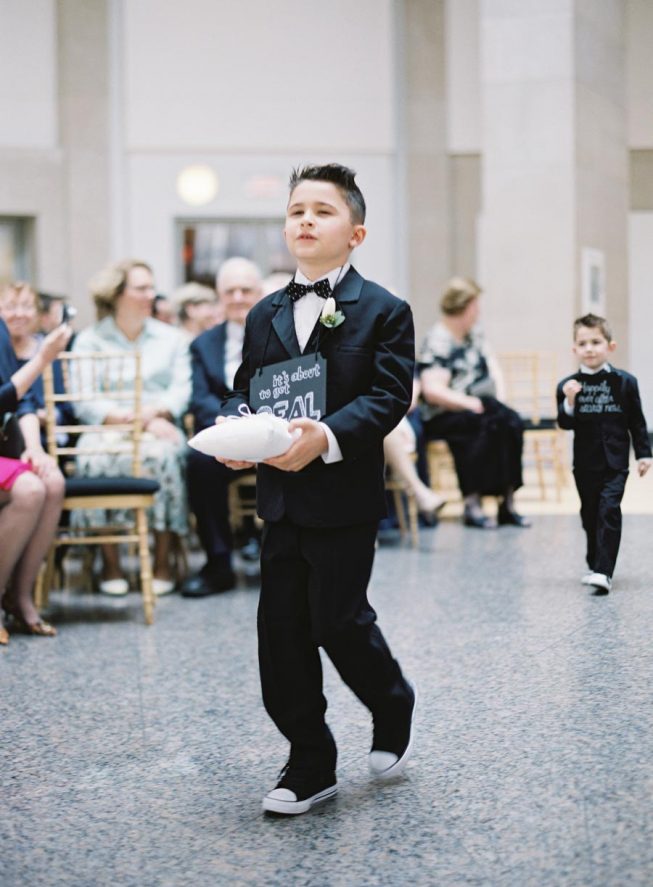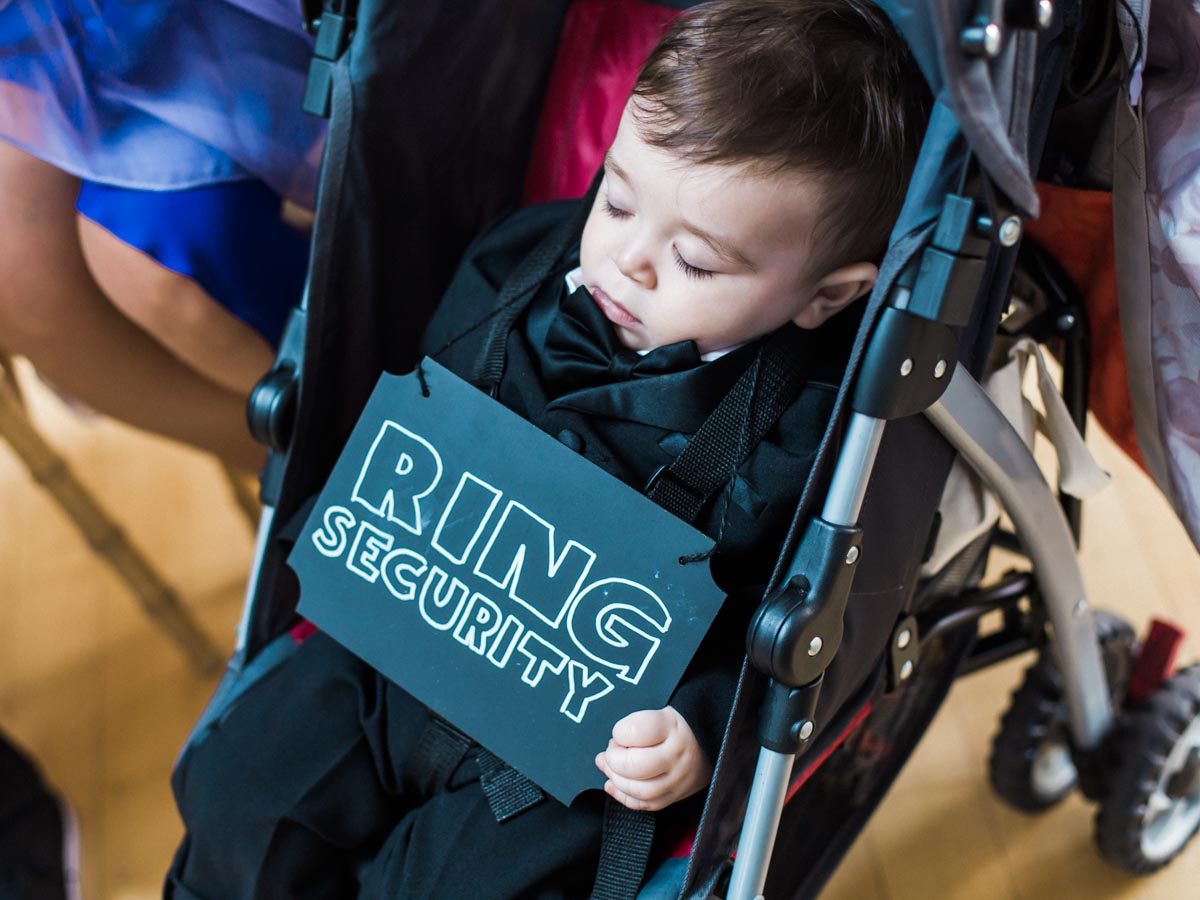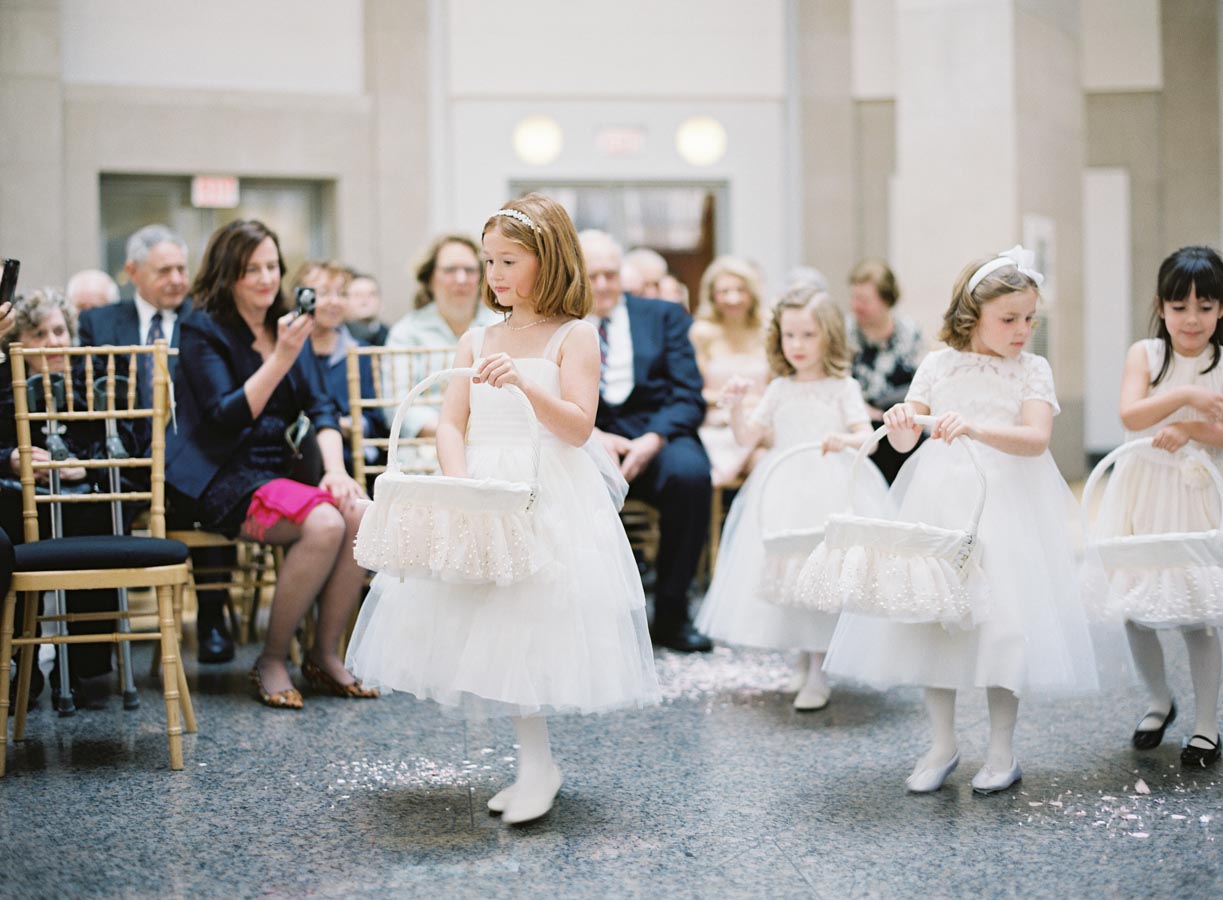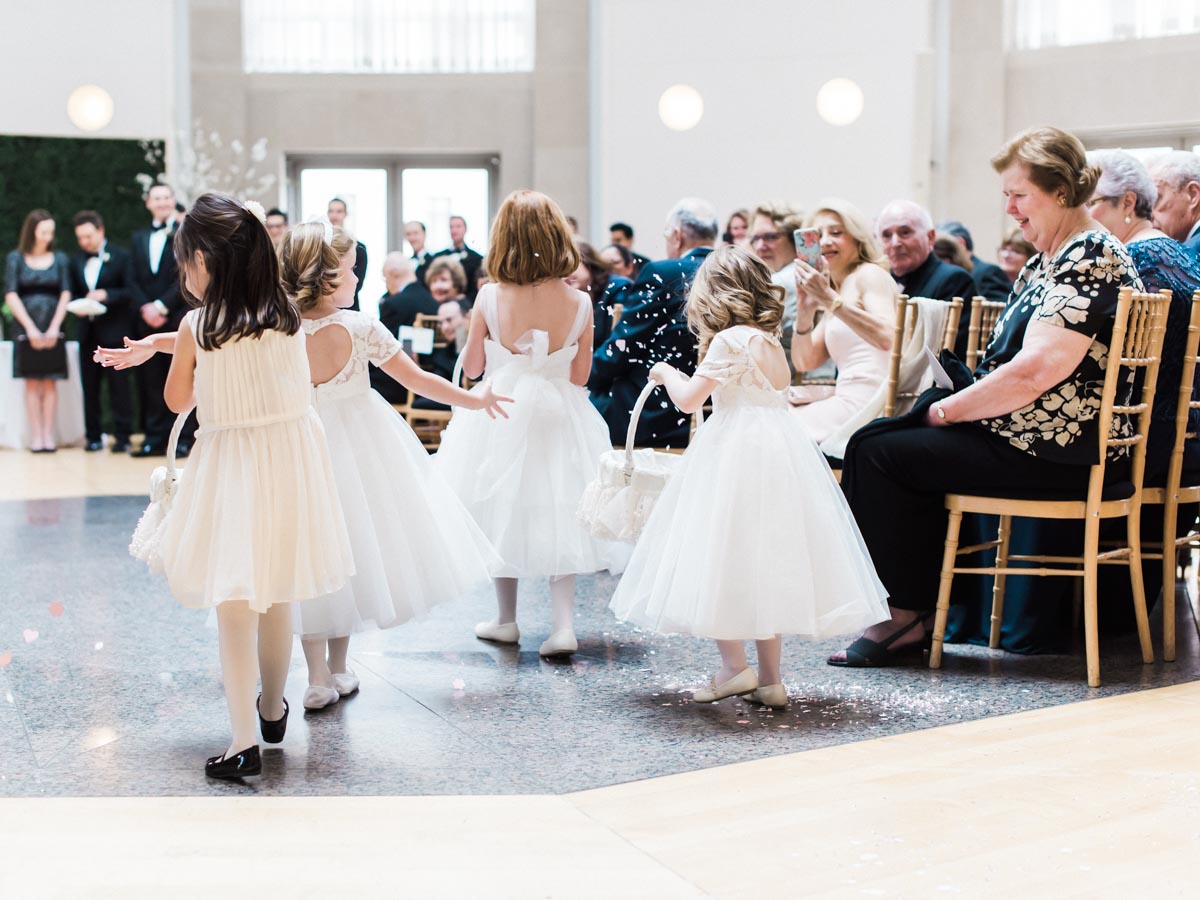 For their big day—April 2, 2016—Patrick and Samantha chose the Pavilion Room at the Ronald Reagan Building and International Trade Center.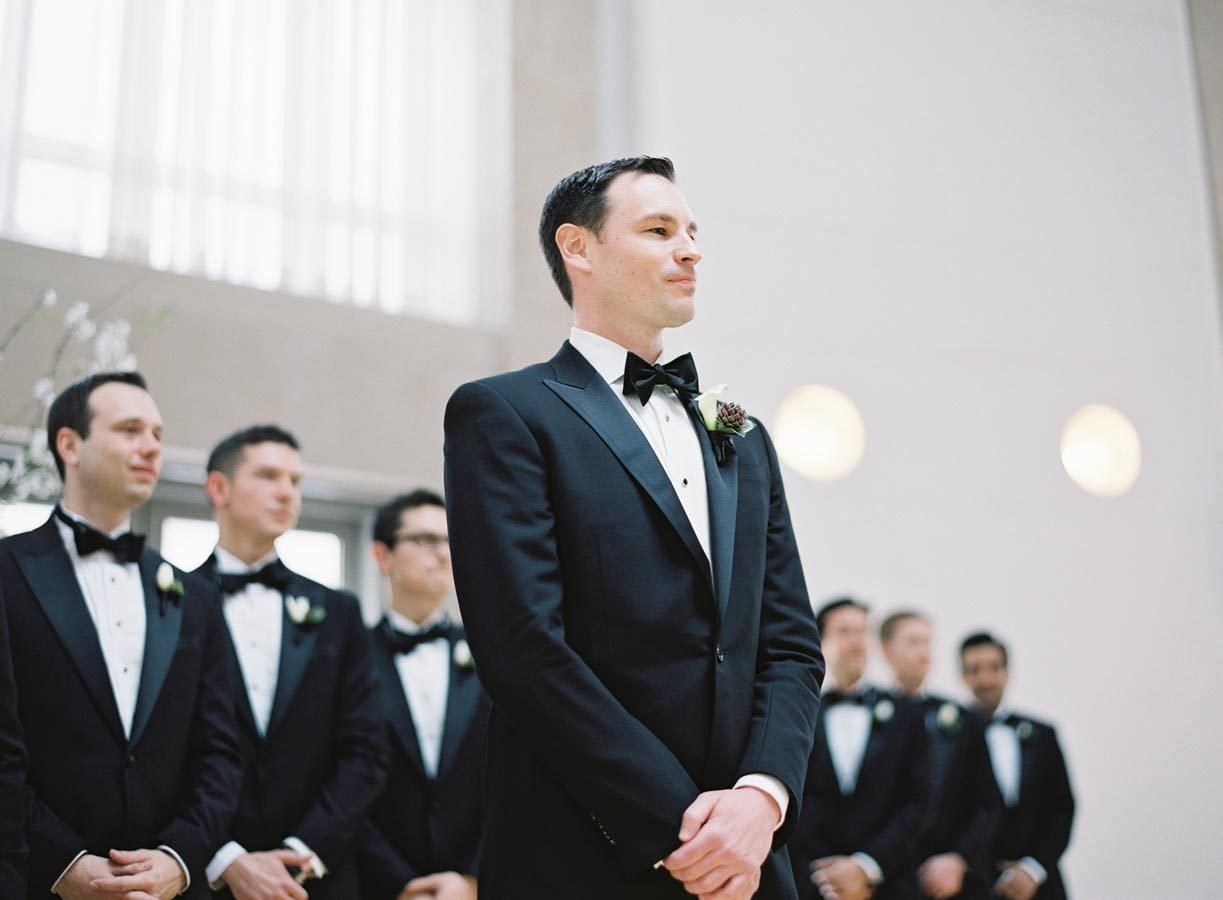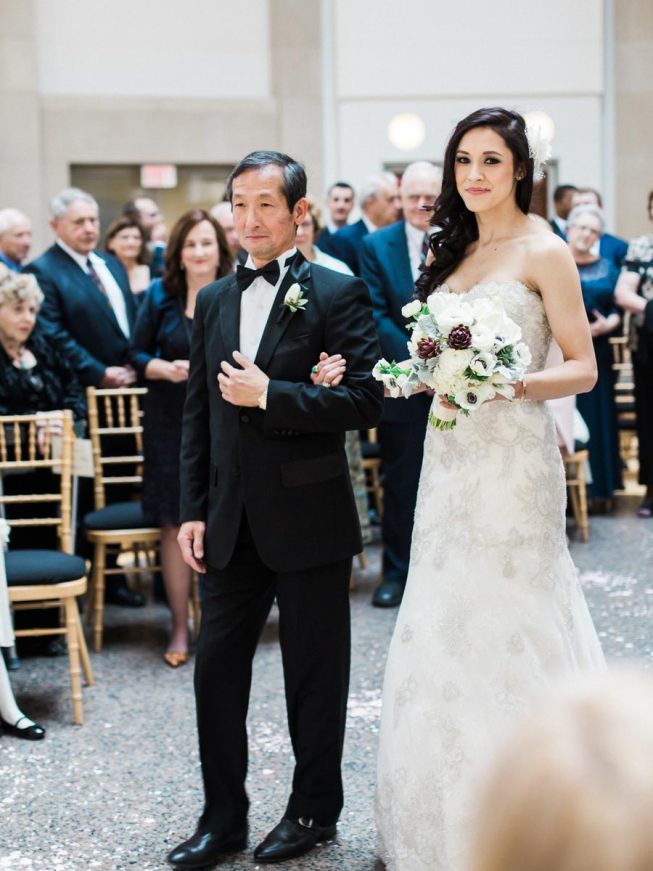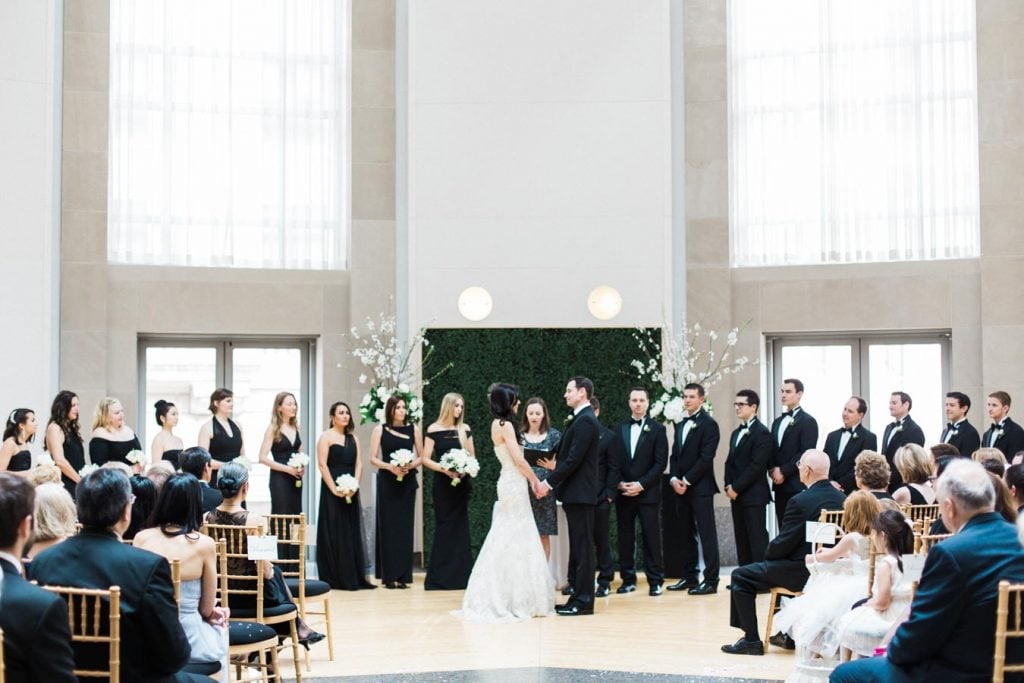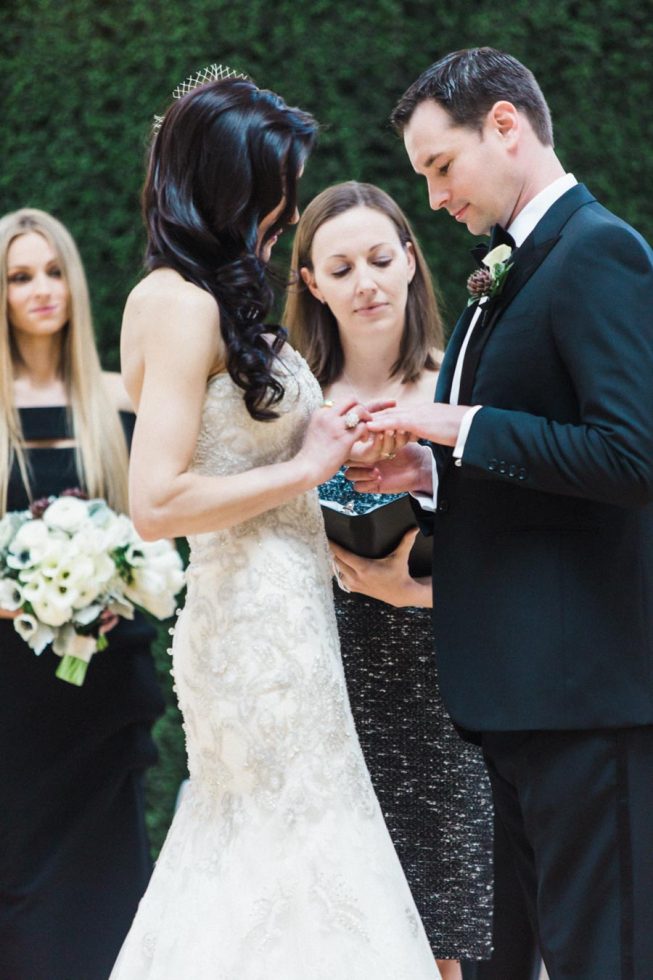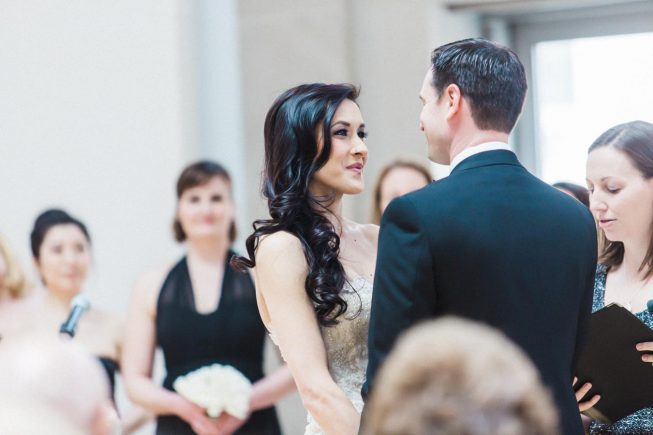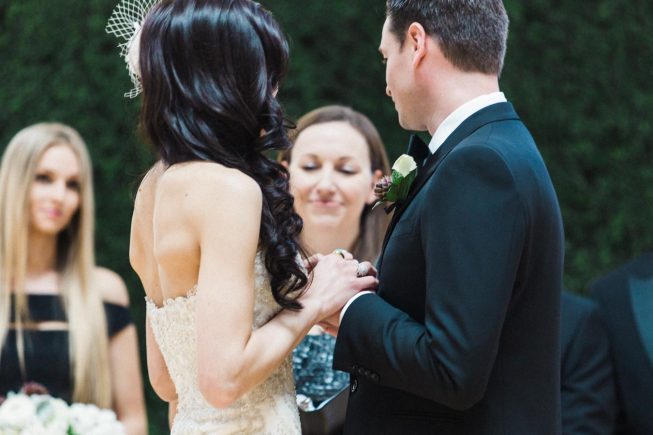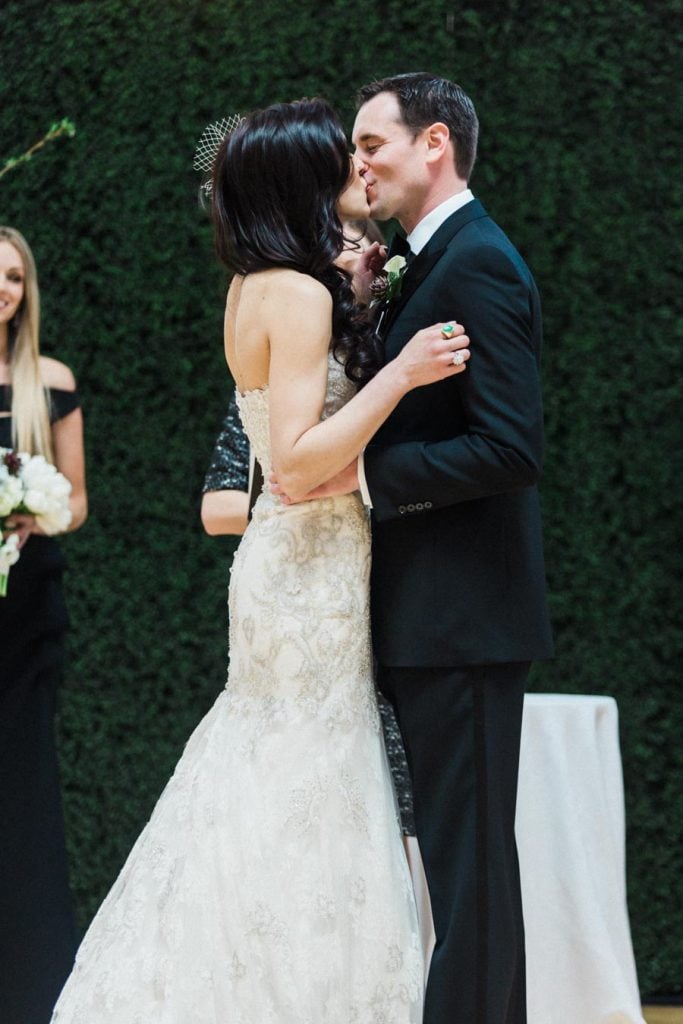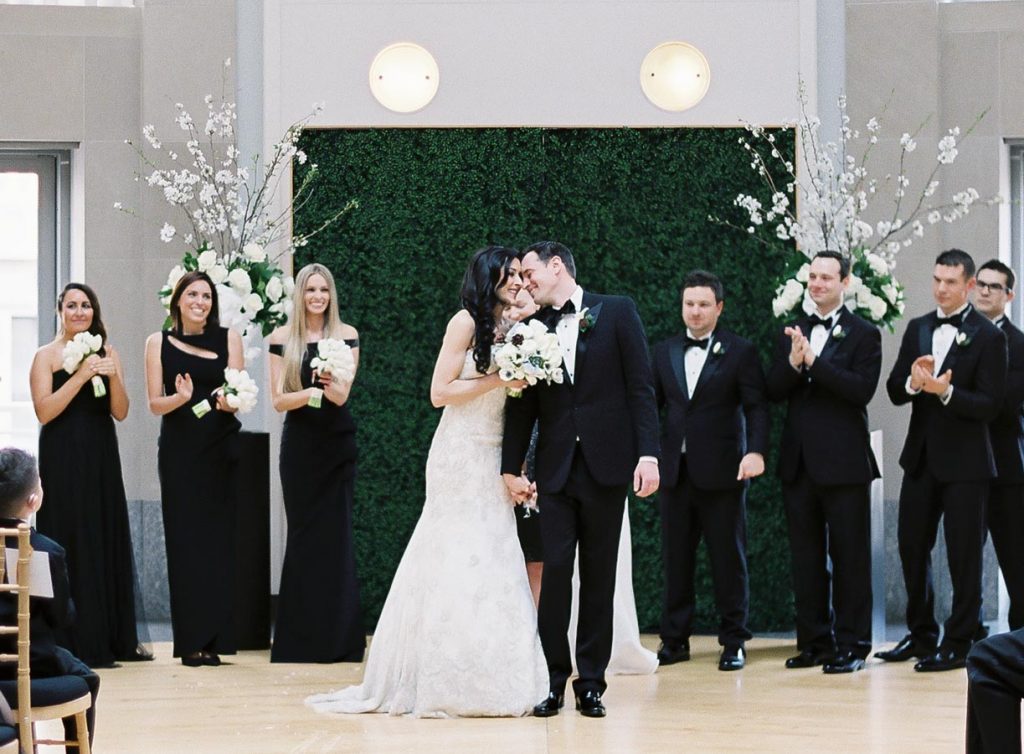 "We wanted our wedding to be a mix of modern and vintage," Samantha says. They opted for a black tie affair, with a relaxed environment so their guests could enjoy themselves. "Our goal was to pay homage to our backgrounds (Chinese, Italian); include elements from important family members that had been a major influence like my grandmother; and to include the history and visual appeal of Washington, DC," says Samantha.
They had their first look at the W Hotel, and their rehearsal on the POV balcony, overlooking the White House reminiscent of the night they got engaged. Inspired by the black-and-white tile of the W Hotel, they incorporated a black-and-white theme throughout the wedding, including black-and-white floral arrangements of orchids, anemone, ranunculus, hydrangea, and cherry blossoms, among other blooms.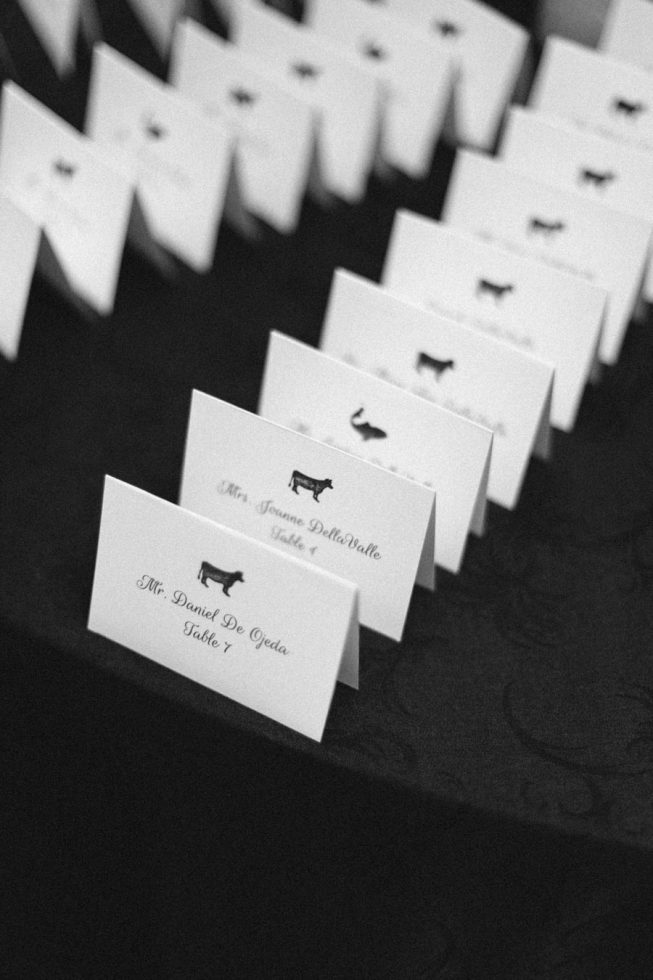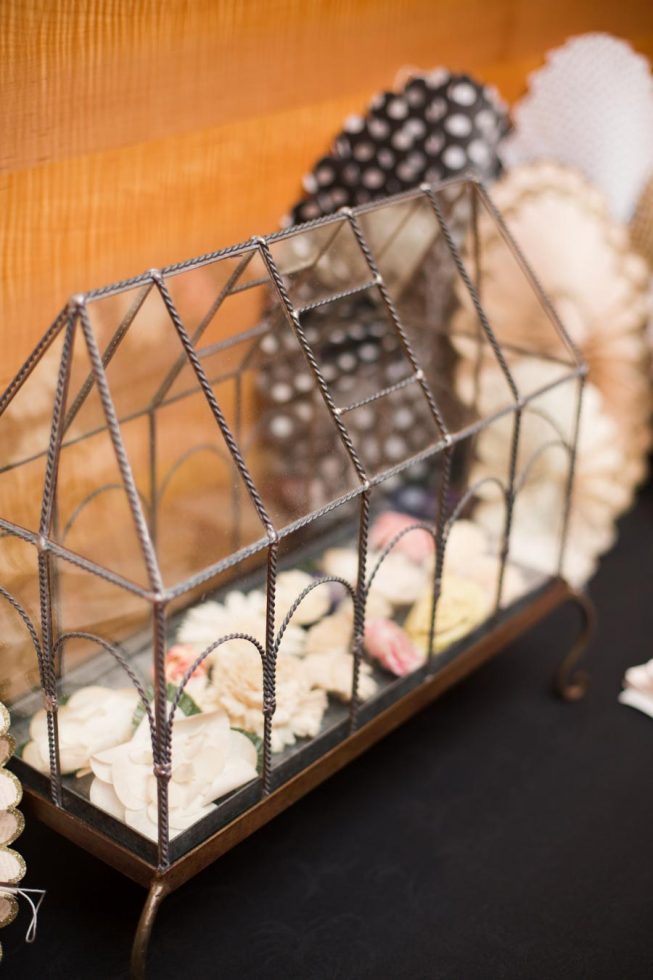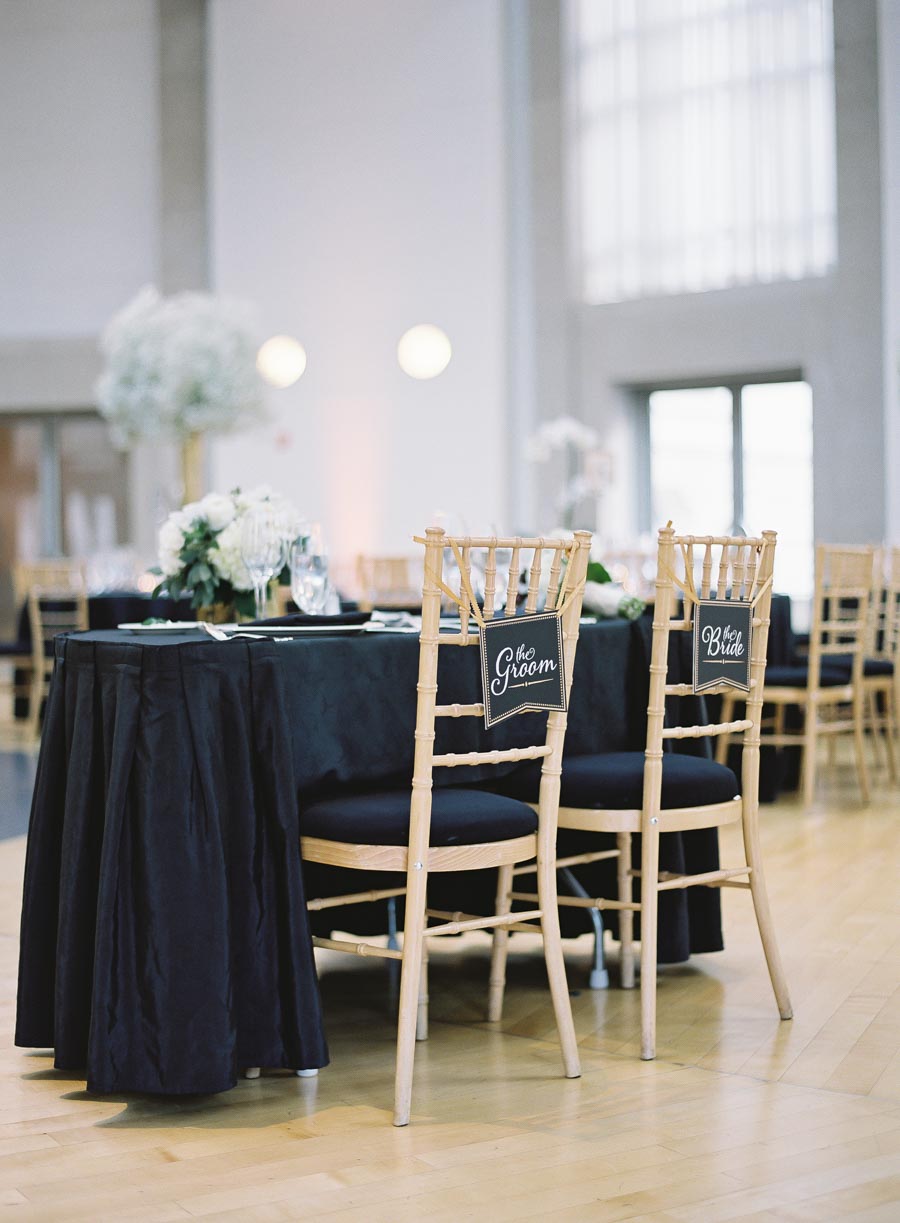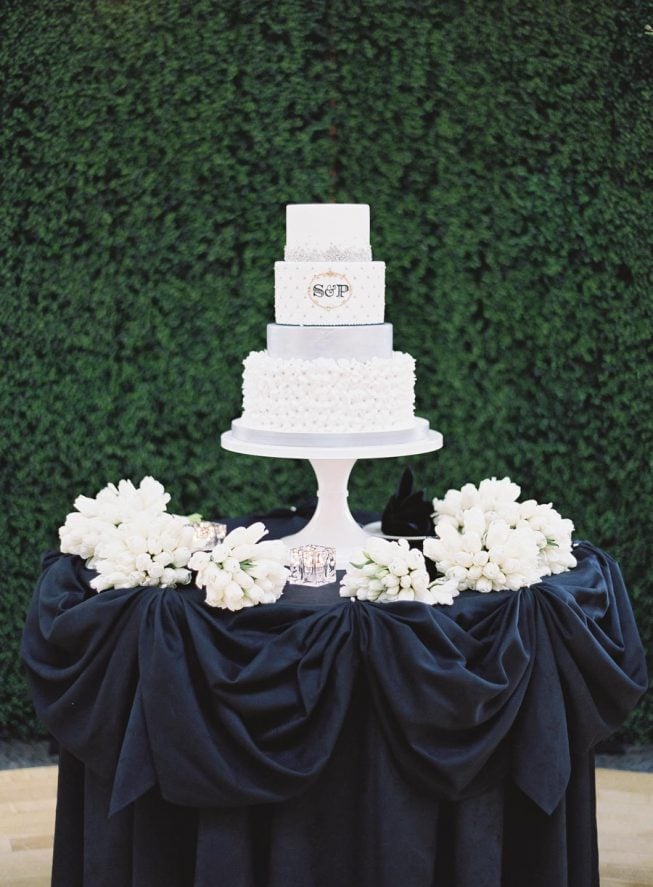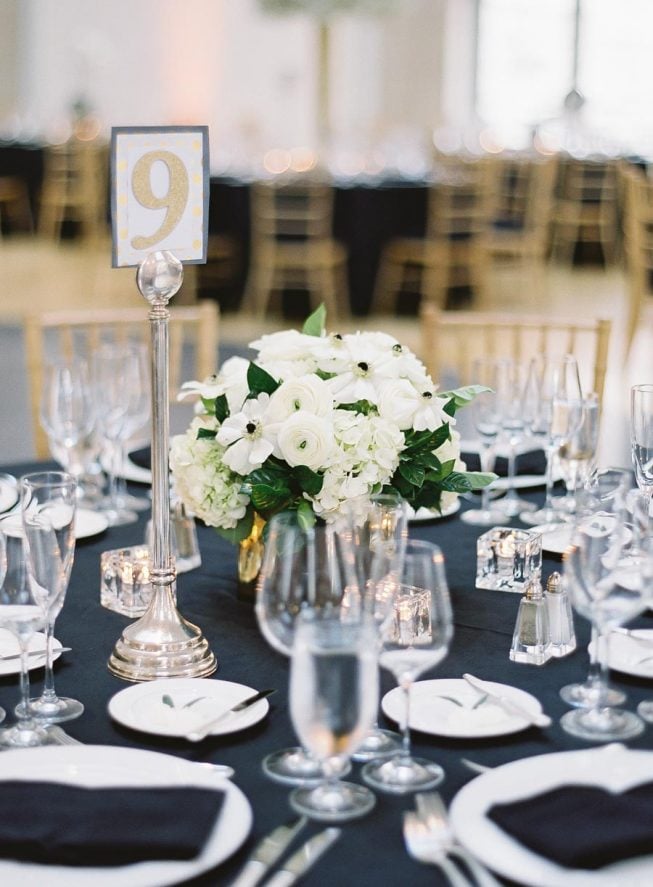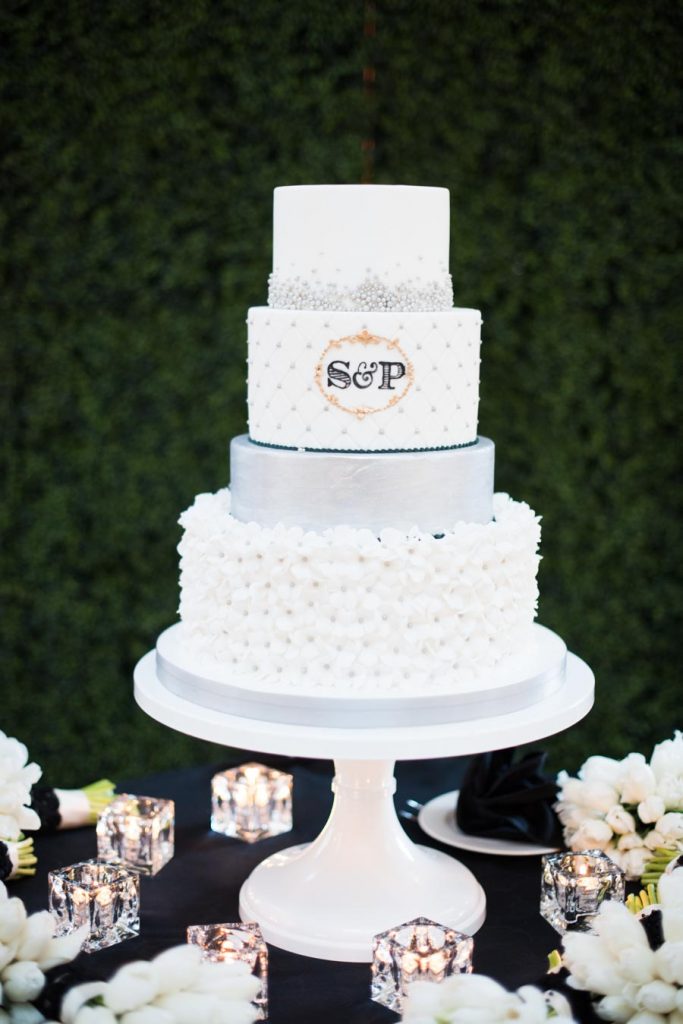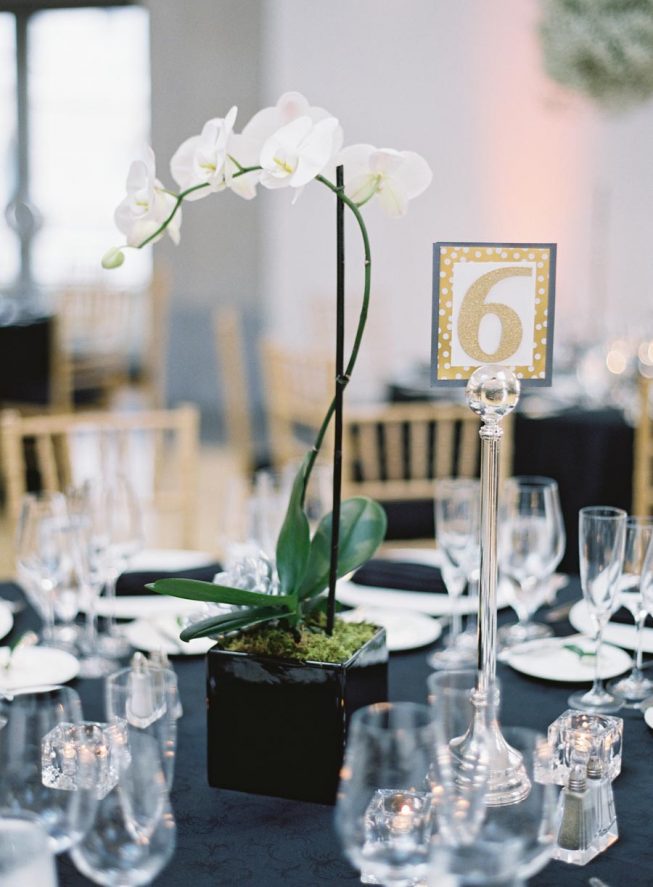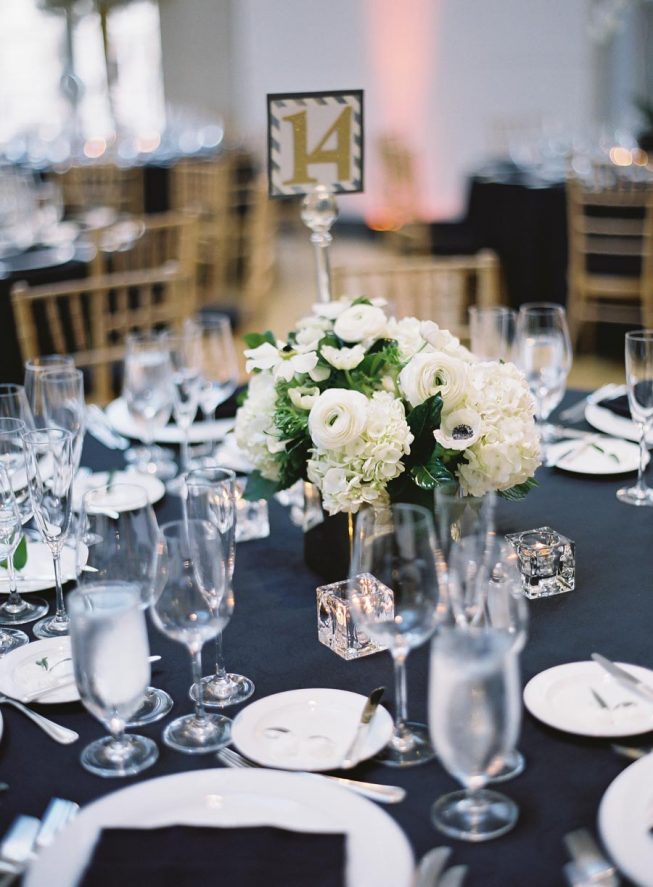 Patrick gifted his groomsmen personalized cufflinks, and Samantha gave her bridesmaids Henri Bendel bags filled with personalized gift sets.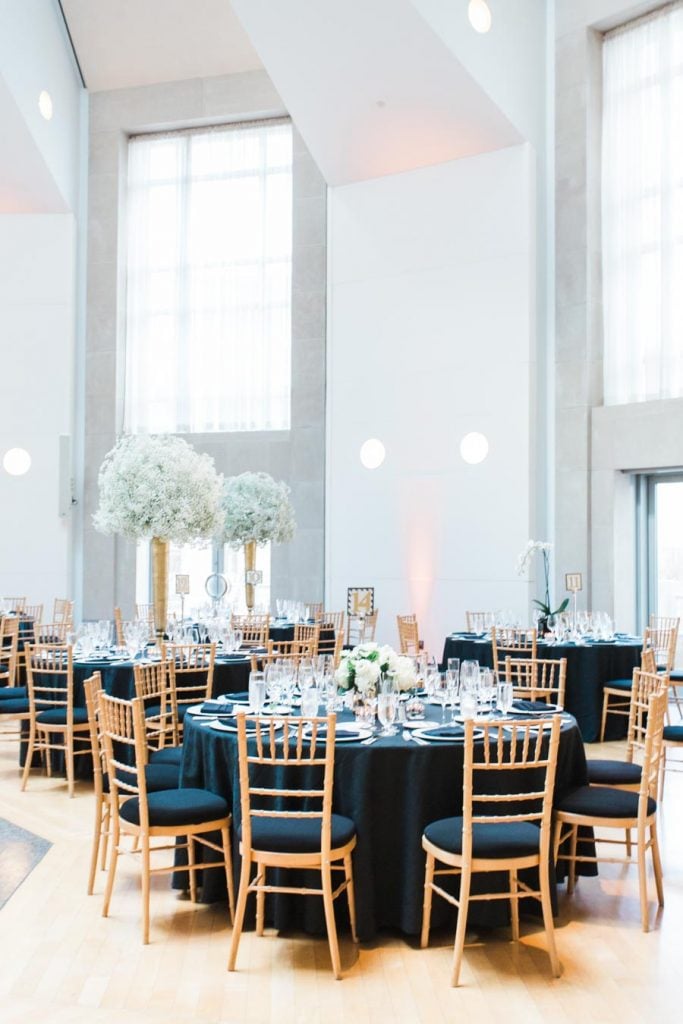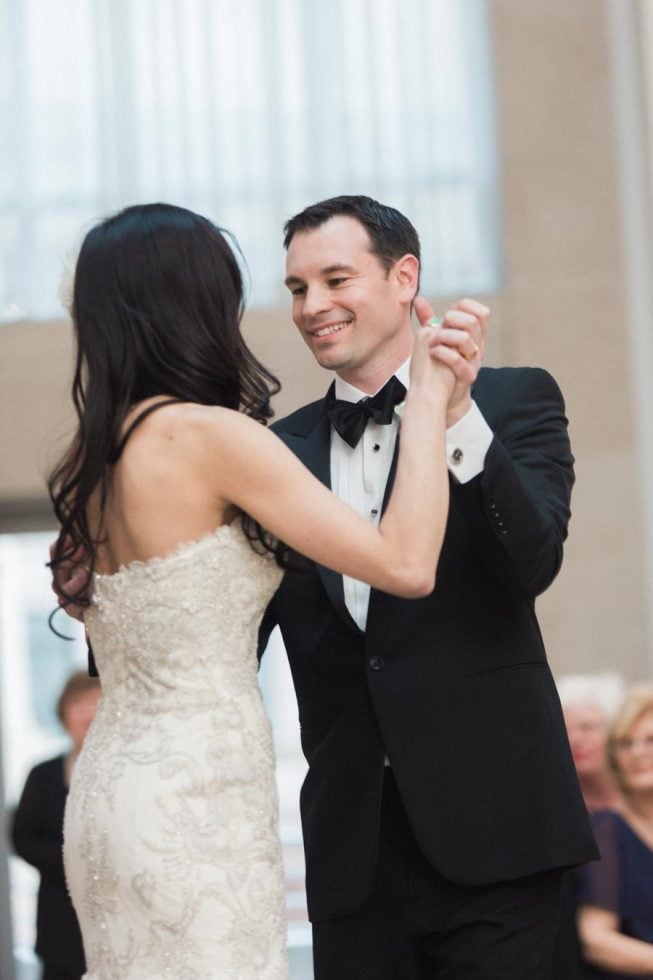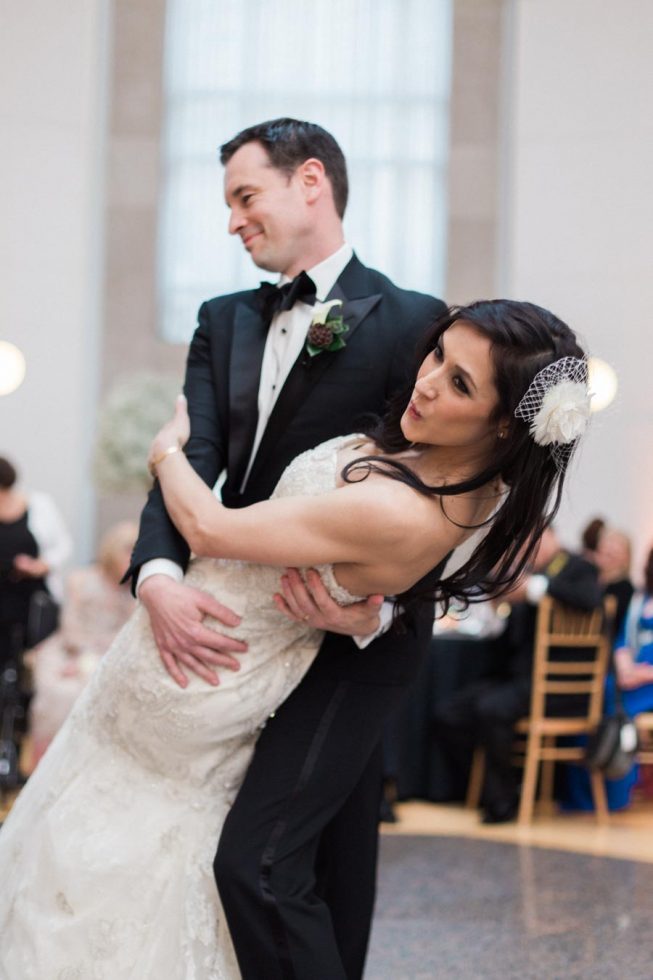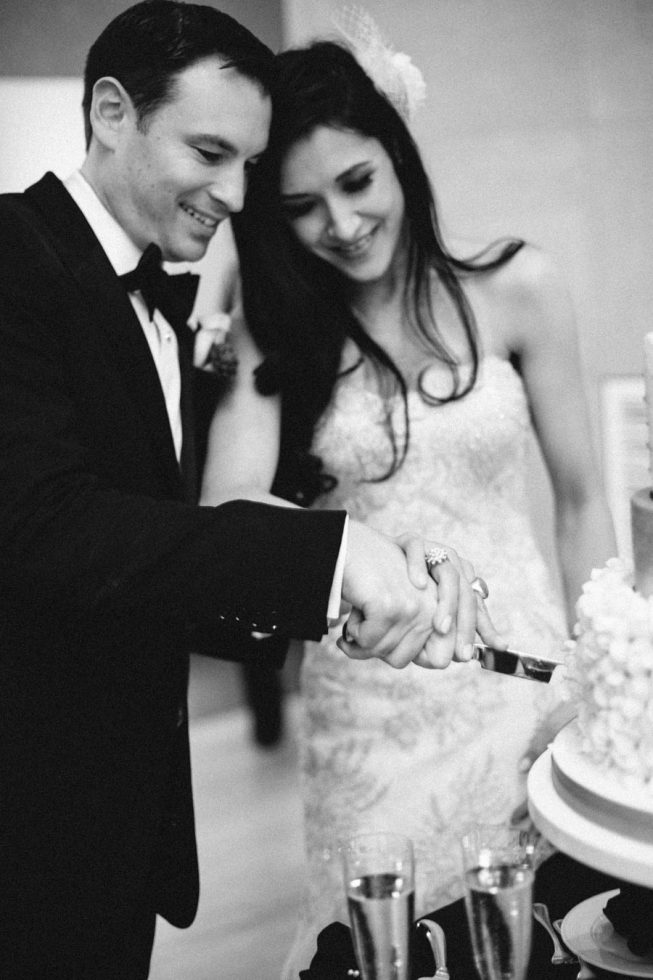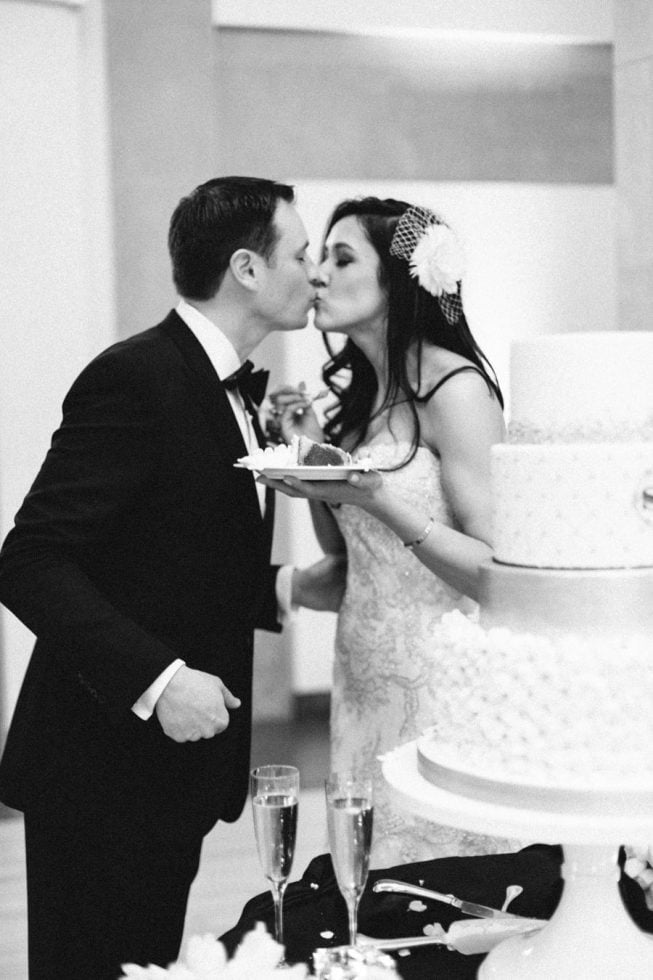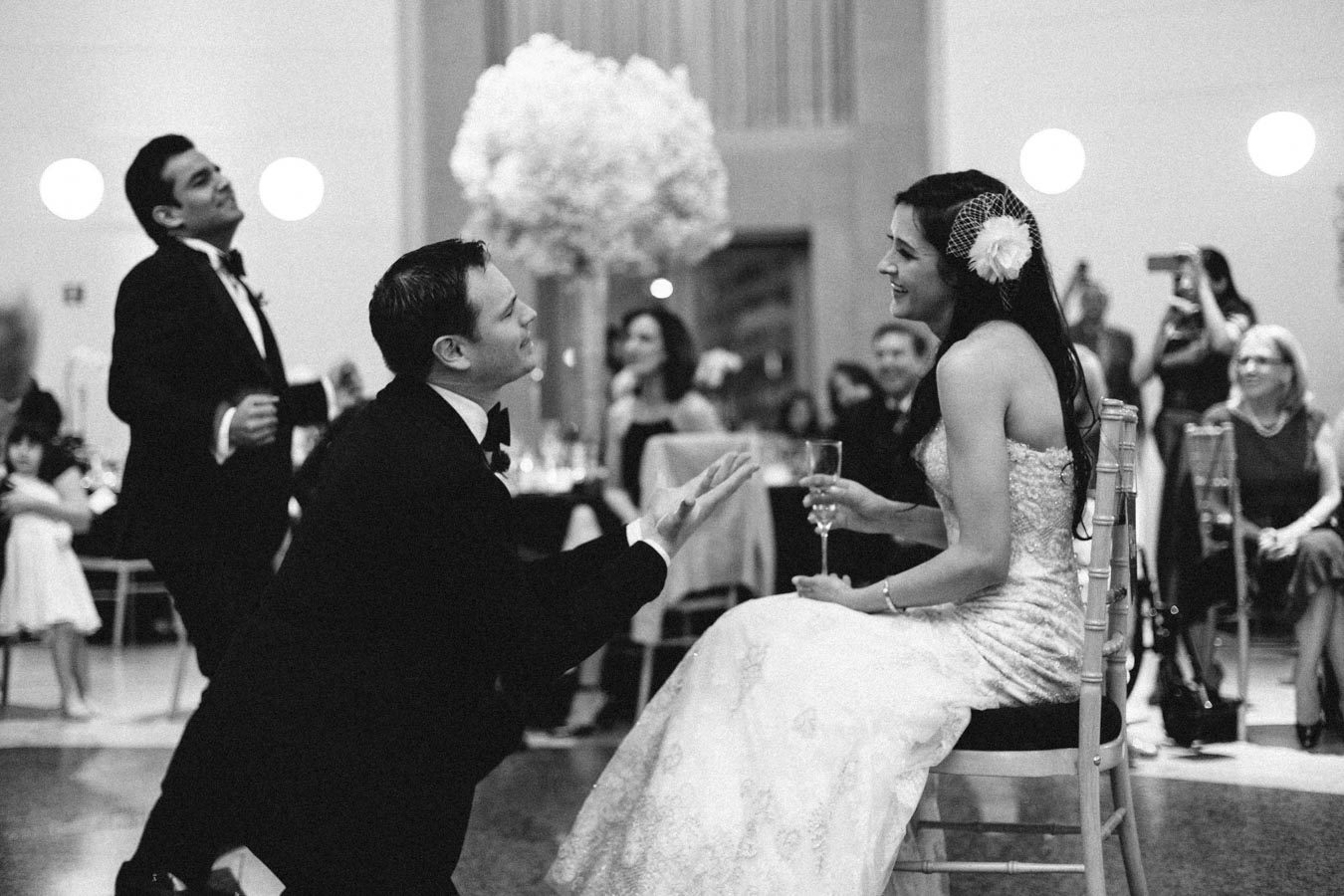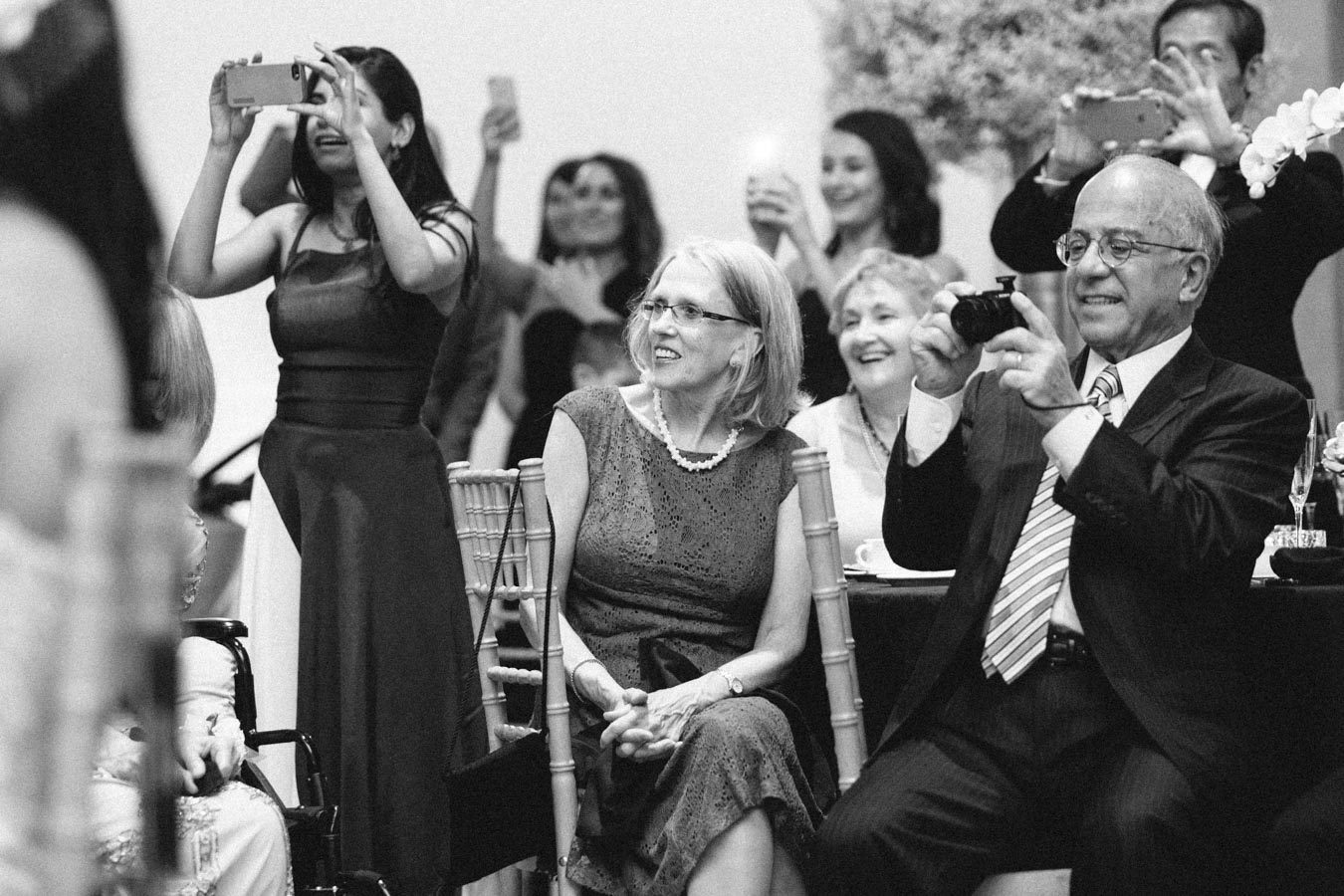 Towards the end of the cocktail hour, just before the couple's first dance, their photographer, Bonnie Sen, took the newlyweds outside to practice their first dance one last time. Having taken dance lessons leading up to the big day, Patrick and Samantha say it was really sweet to enjoy their first dance outside privately—and get a little last minute practice! Back inside, Samantha and Patrick put those lessons to good use with a twirl around the dance floor to "Slow Dance" by Michael Peterson. Later, Patrick and his groomsmen (including Samantha's three brothers!) surprised guests and the bride with a choreographed dance.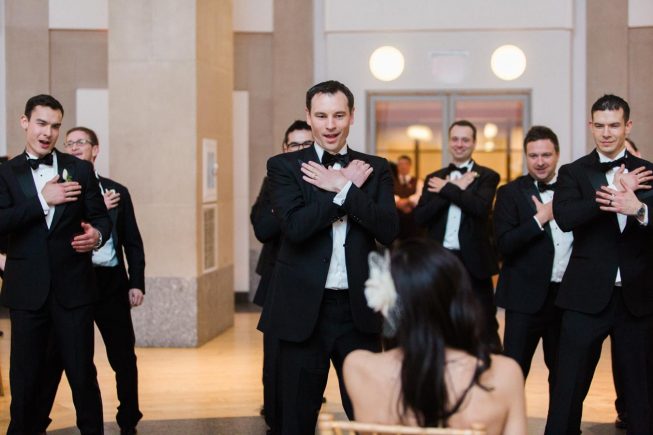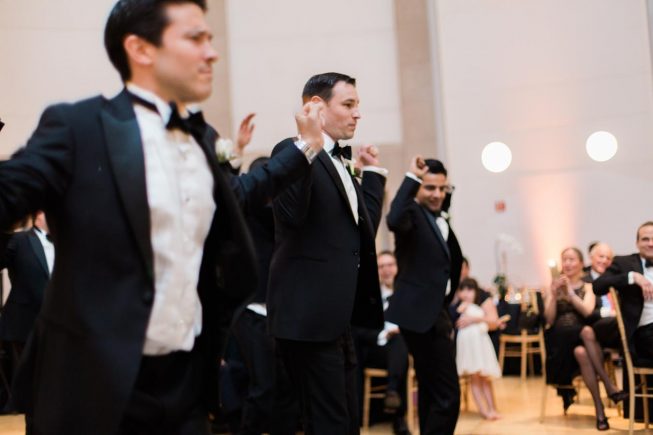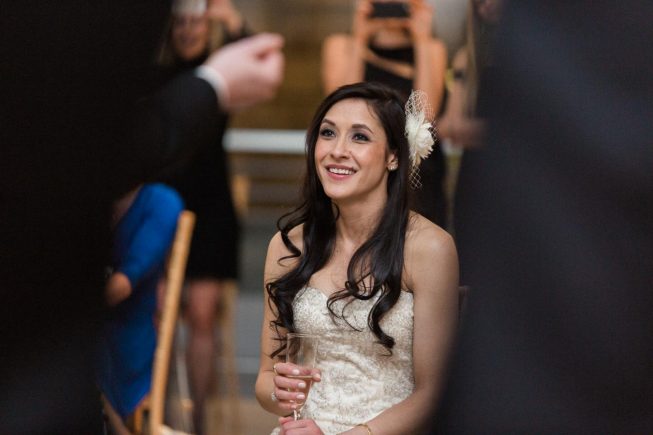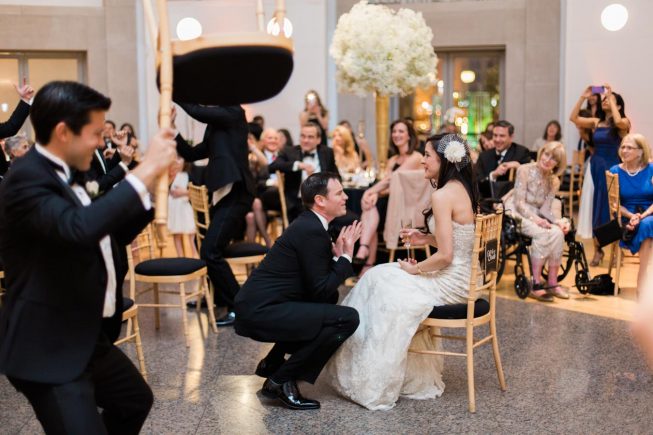 At the end of the evening, guests headed to the after party at the W Hotel's POV while Patrick and Samantha stayed back for private serving of their wedding—a special treat from the Reagan team to ensure that the couple had the opportunity to eat! After unwinding for a moment and taking it all in, they joined the party next door. Following the celebration, Patrick and Samantha honeymooned in Bora Bora.
The Details
Photography: Bonnie Sen Photography | Event Coordinator: Vicky Choy, Event Accomplished | Venue: Ronald Reagan Building and International Trade Center | Florist: Amaryllis Floral & Event Design | Caterer: Ronald Reagan Building and International Trade Center | Cake: Fluffy Thoughts | Bride's Gown: Monique Lhuillier, Carine's Bridal Atelier | Groom's Attire: Ralph Lauren Purple Label | Hair & Makeup: Salon One80 and Carl Ray | Music/Entertainment: DJ Evan Reitmeyer | Stationery: Wedding Paper Divas | Welcome Bags: DIY bags created using watercolor and calligraphy maps from Mabel and Maggie | Videographer: Maria Levitov | Officiant: Lindsey Hoskins | Dance Lessons: Mal & Linda Zerden