When it comes to cute meet-ups, dinner at Chili's with two other couples during your senior year of high school might not be the most cinema-worthy. So, you can't exactly blame Katherine Graves, a senior analyst for Fixed Income Trading, for skipping out on the planned after-dinner movie with pilot and flight instructor Hunter Chapman. He didn't give up, though (nor did he skip the movie, attending as a fifth wheel), knowing that he wanted to get to know Katherine better. Six years later, in November 2016, Hunter proposed to Katherine in the privacy of their own home, as he explained that he didn't want to wait another minute to marry her. Photos below courtesy  of Jessica Roberts Photography.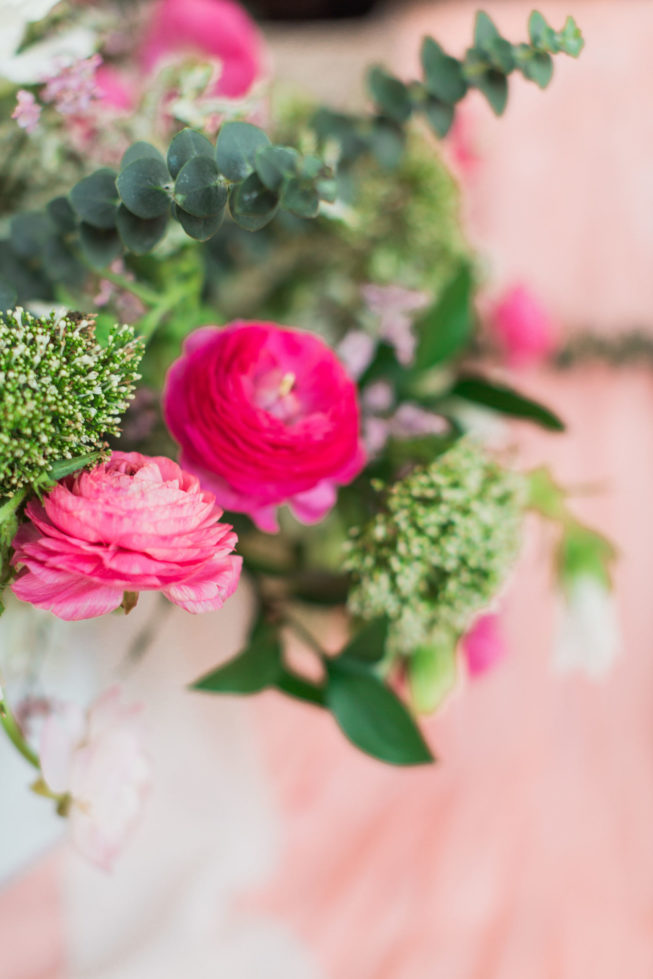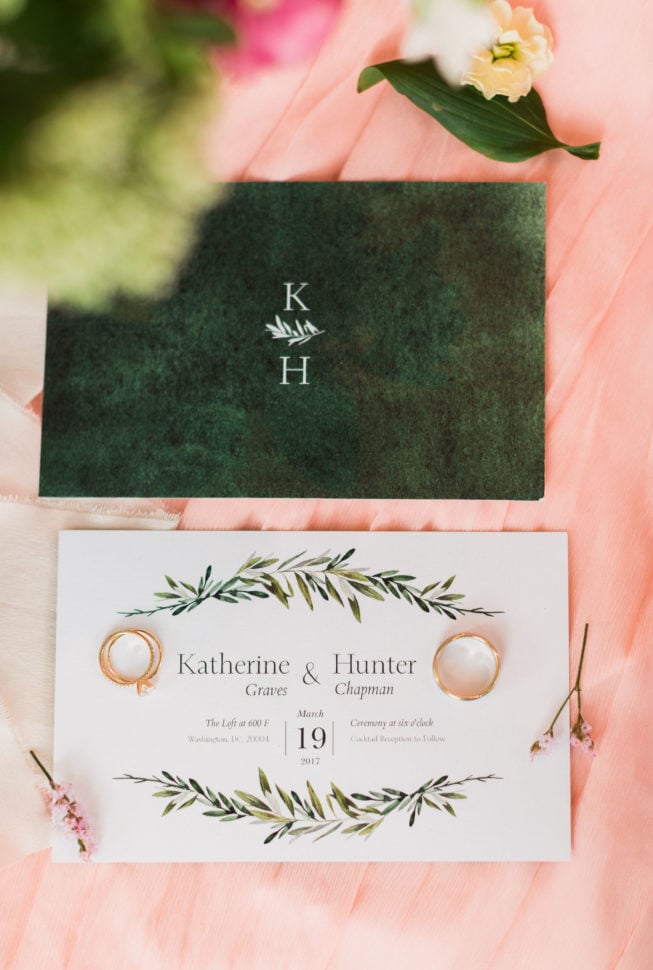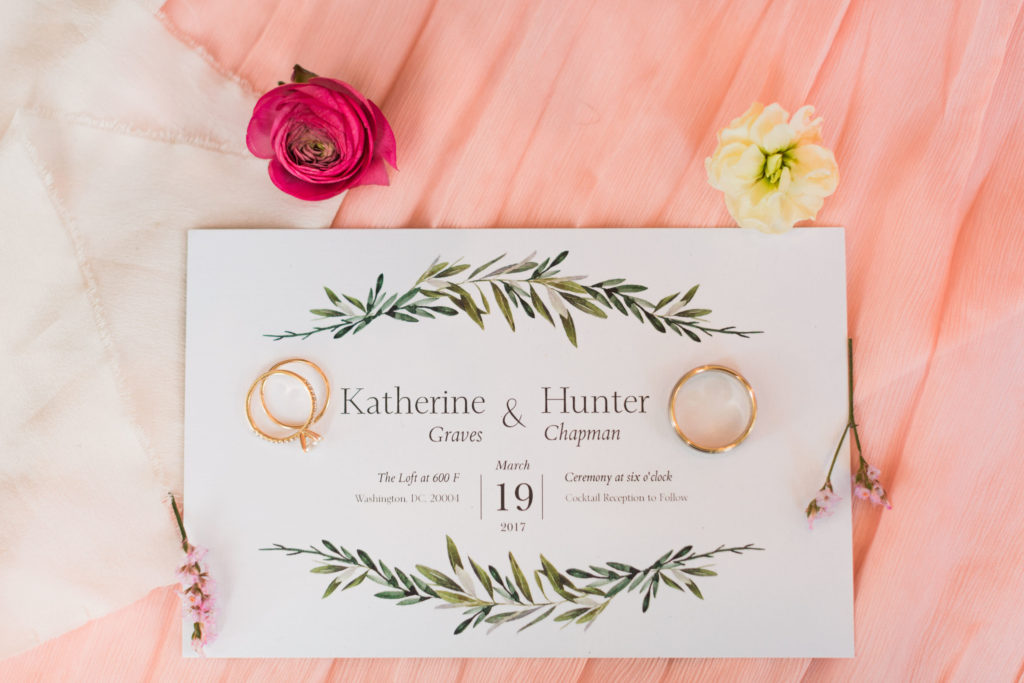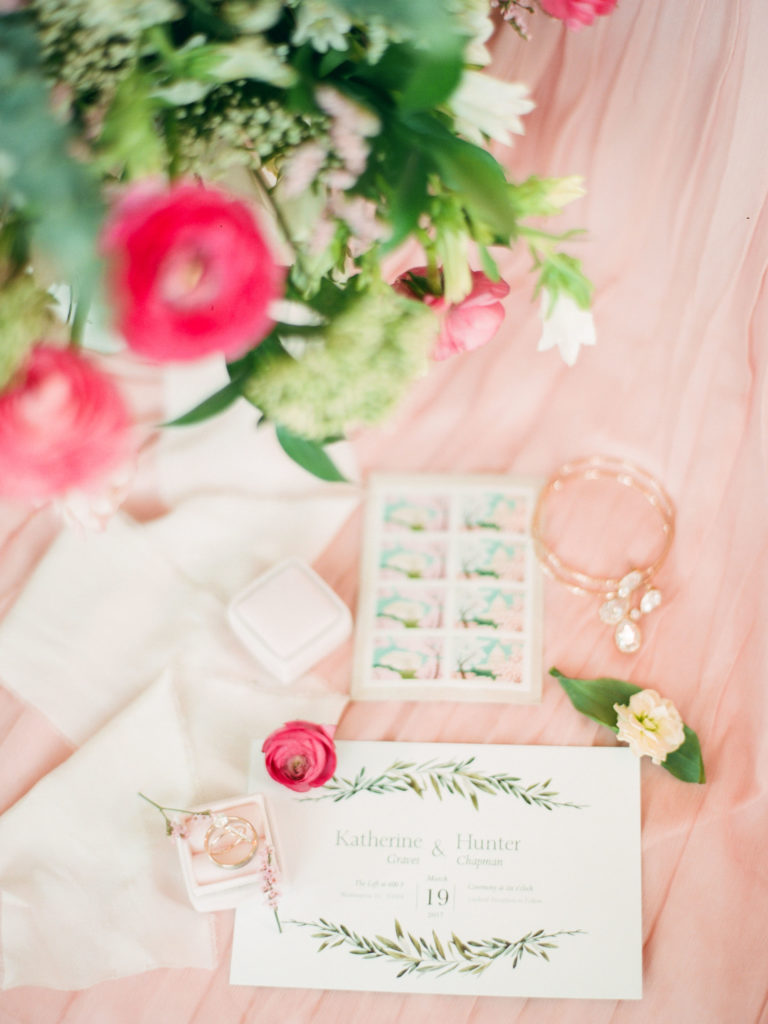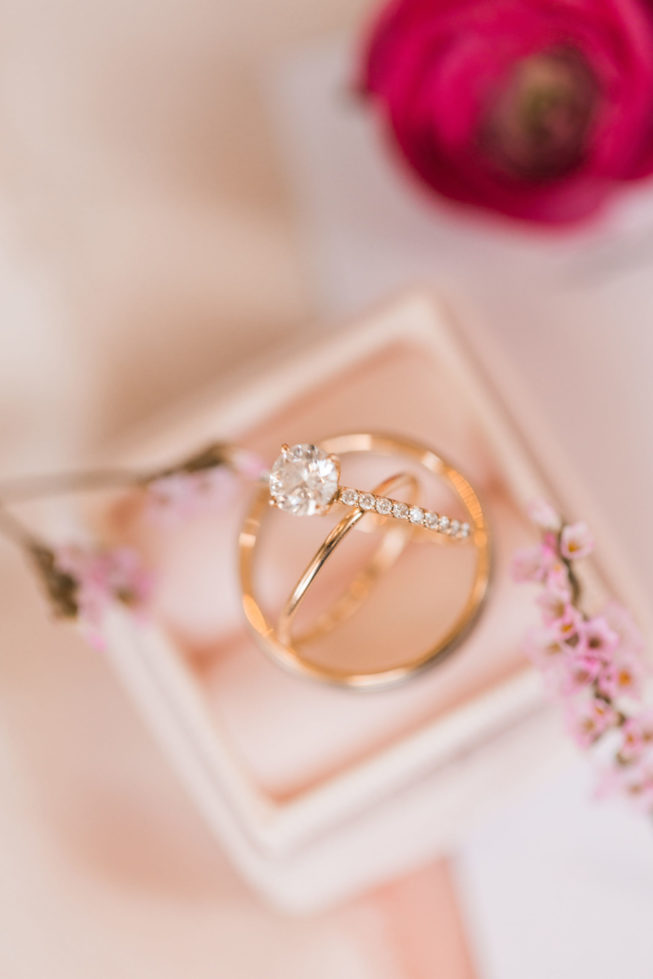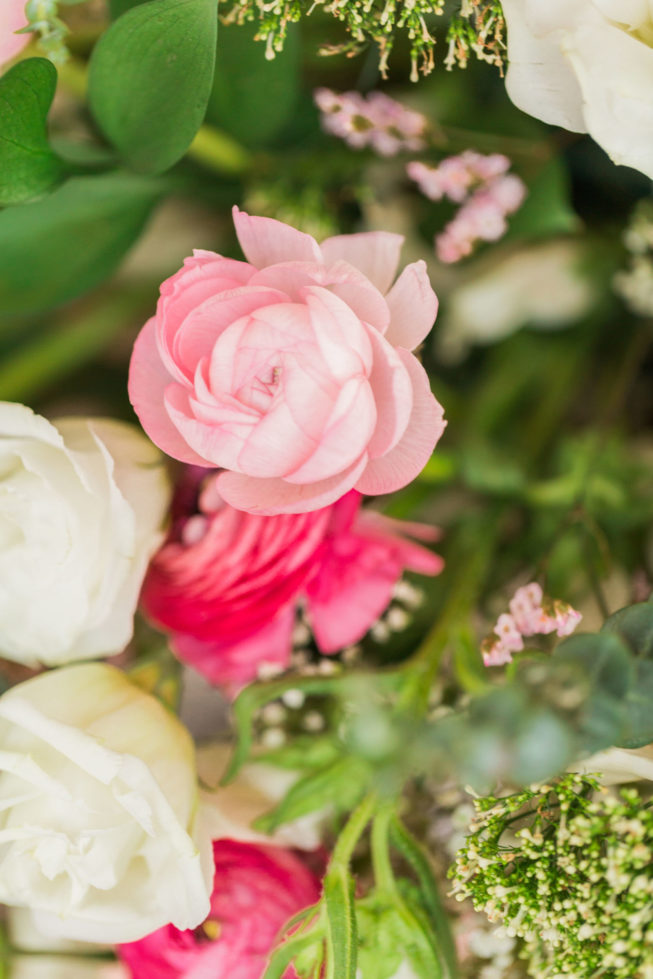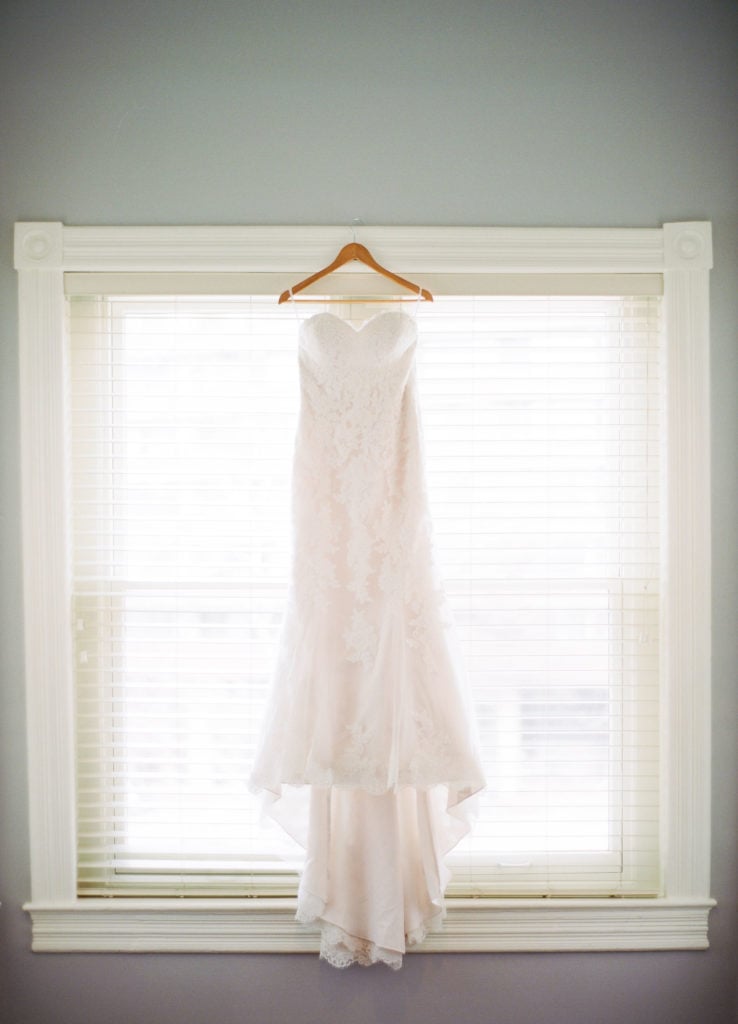 On the day of their wedding—which Katherine and Hunter planned in just four months—the bride and groom were hesitant to see each other before the ceremony. They pushed past those hesitations, however, and ended up with a first look that was one of the most memorable parts of the day.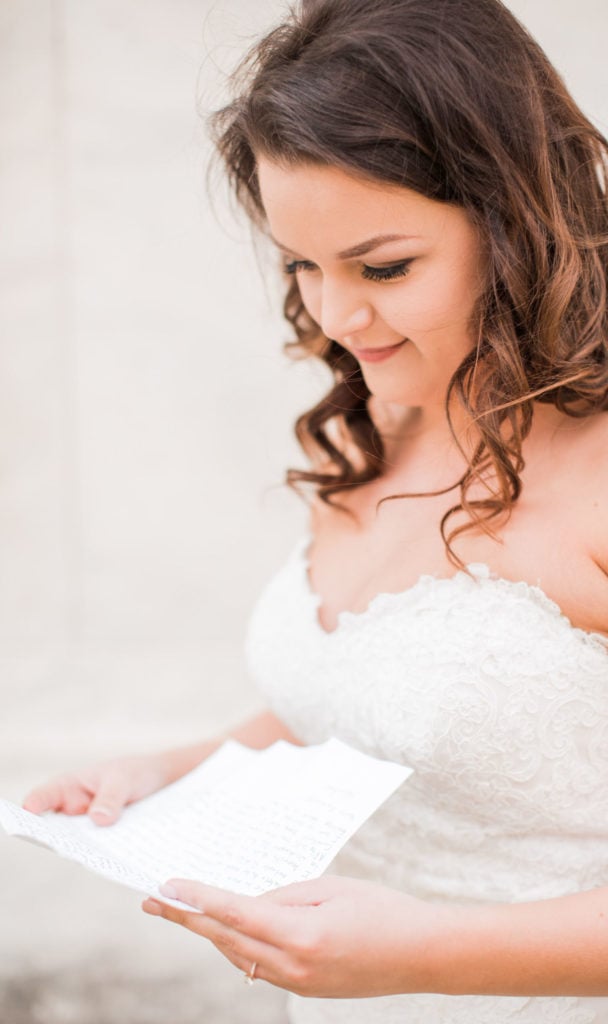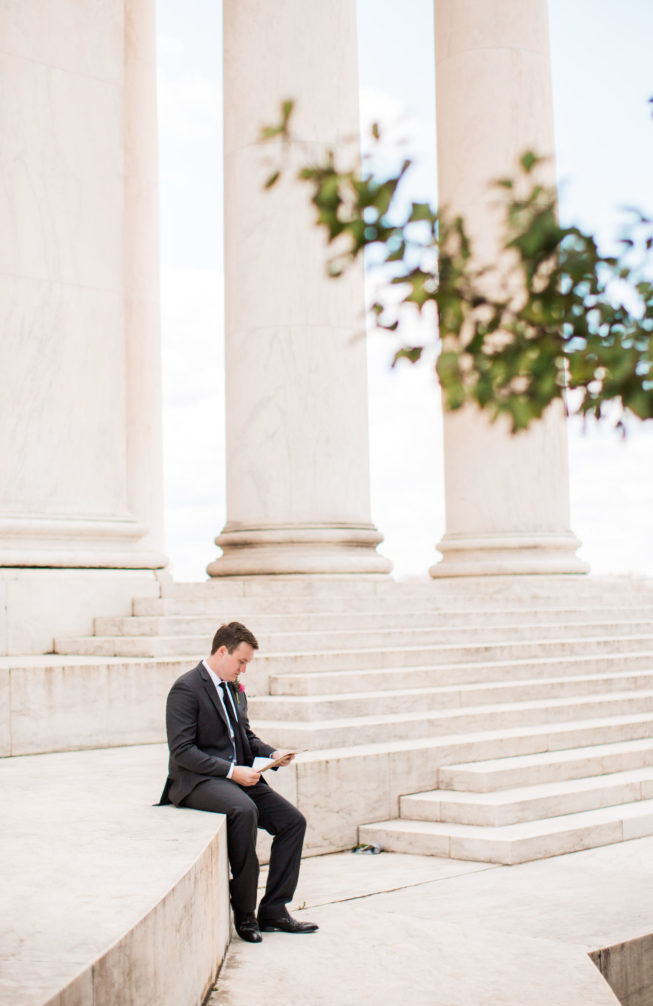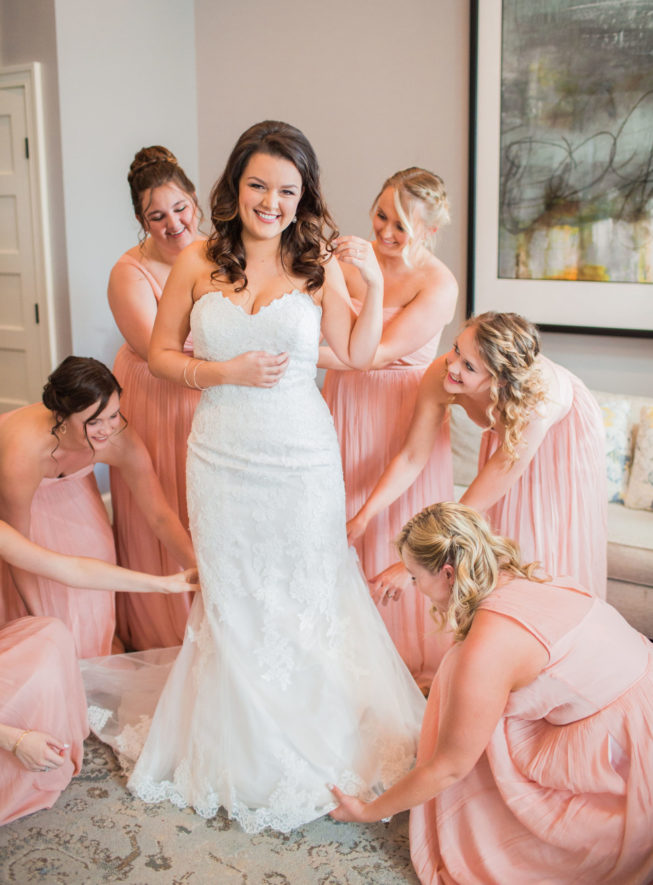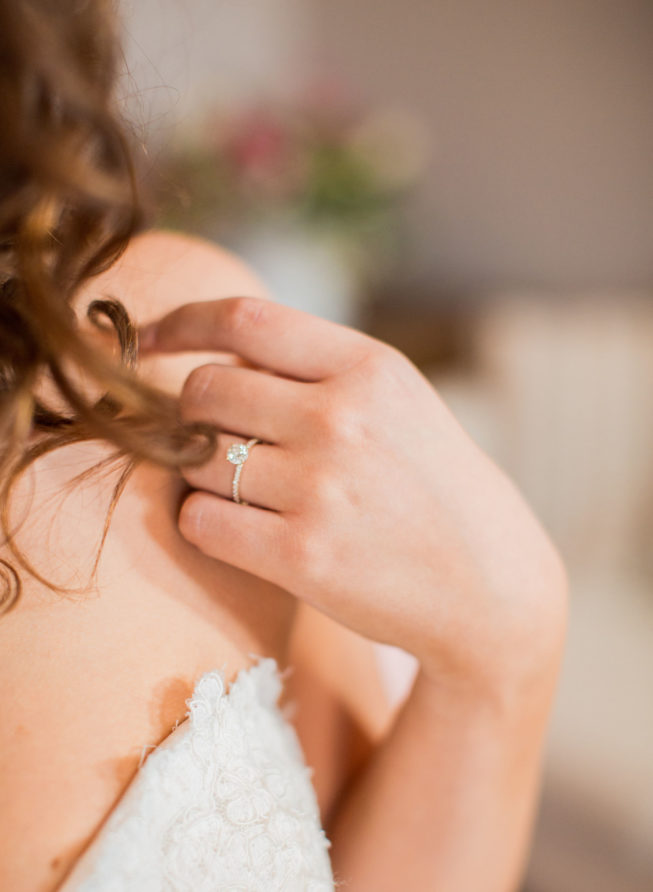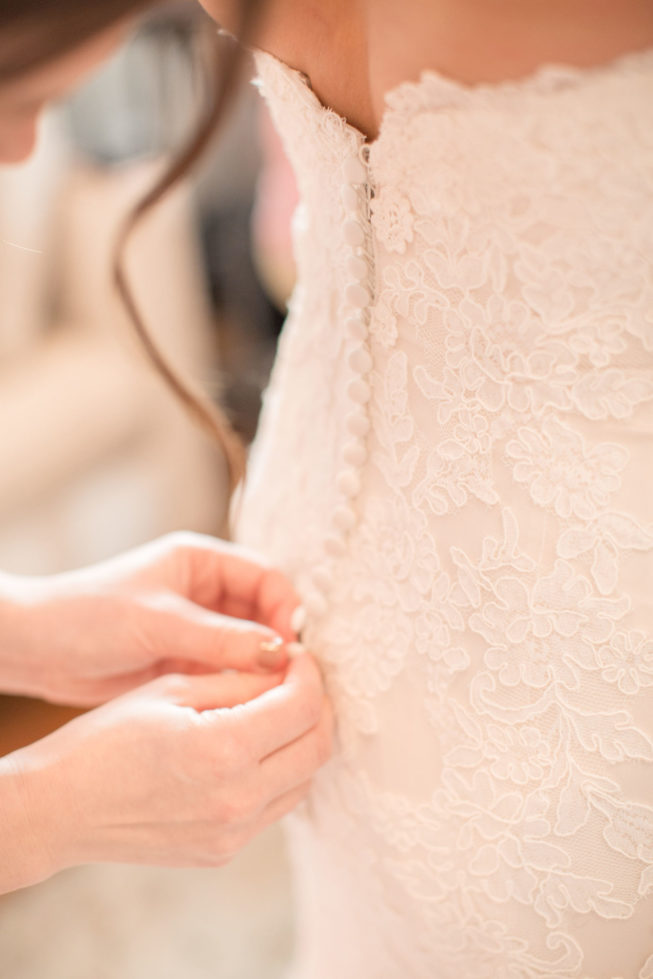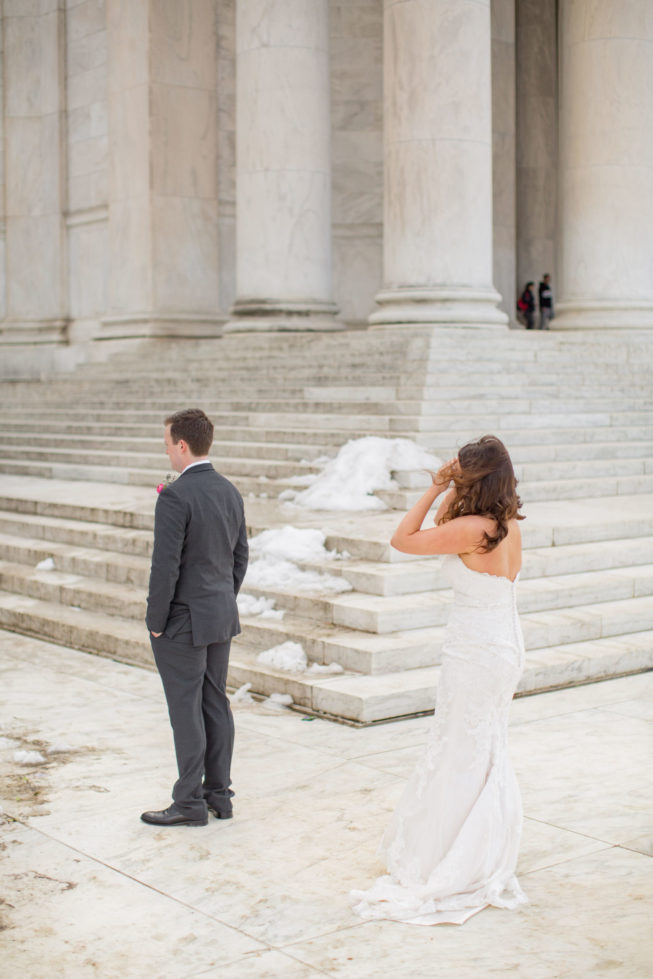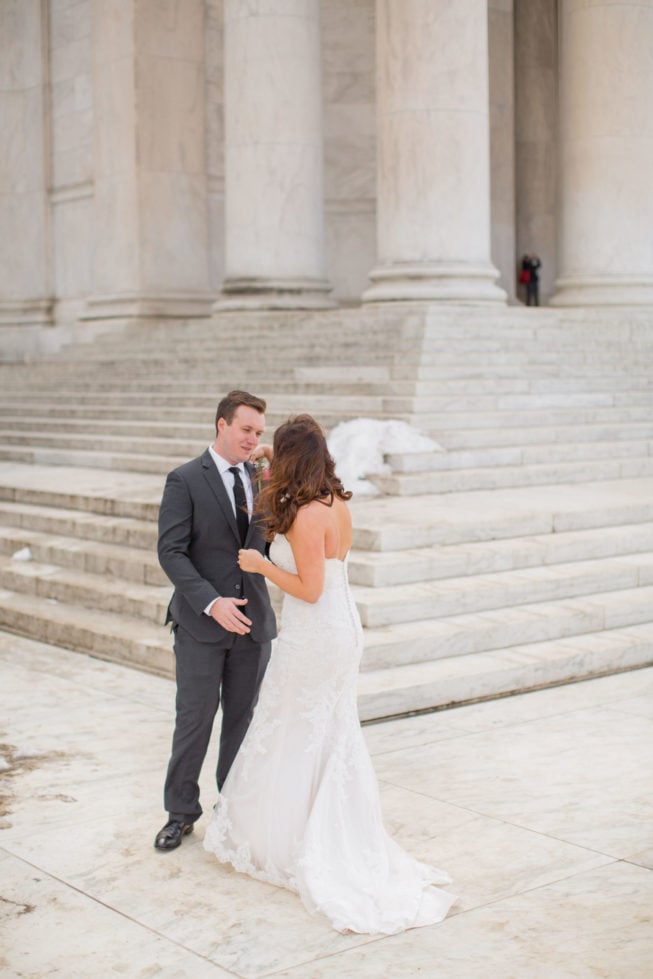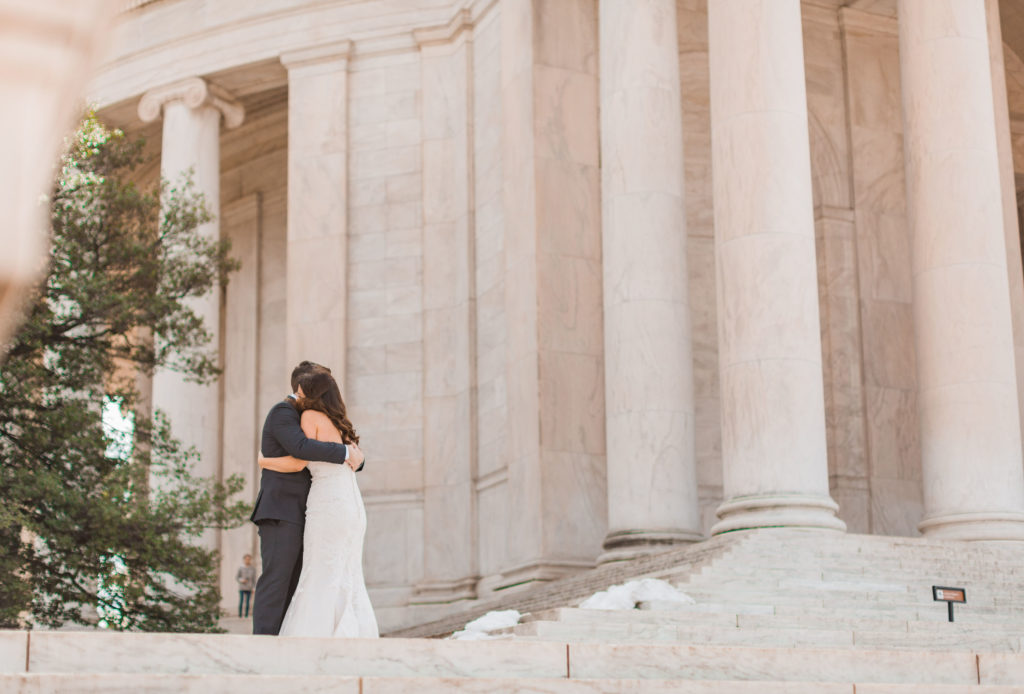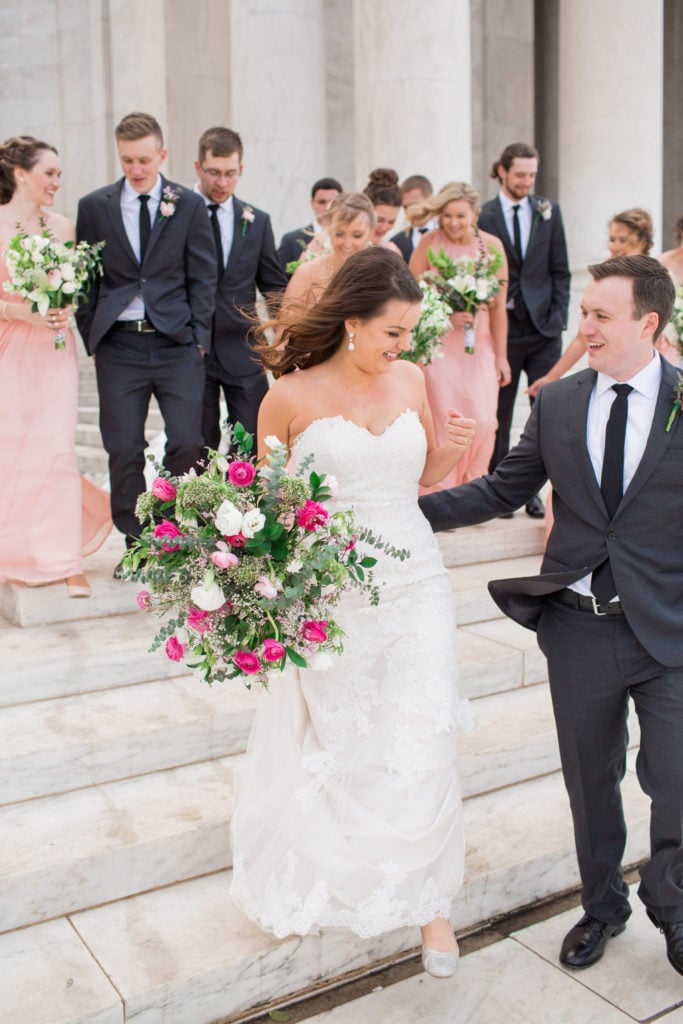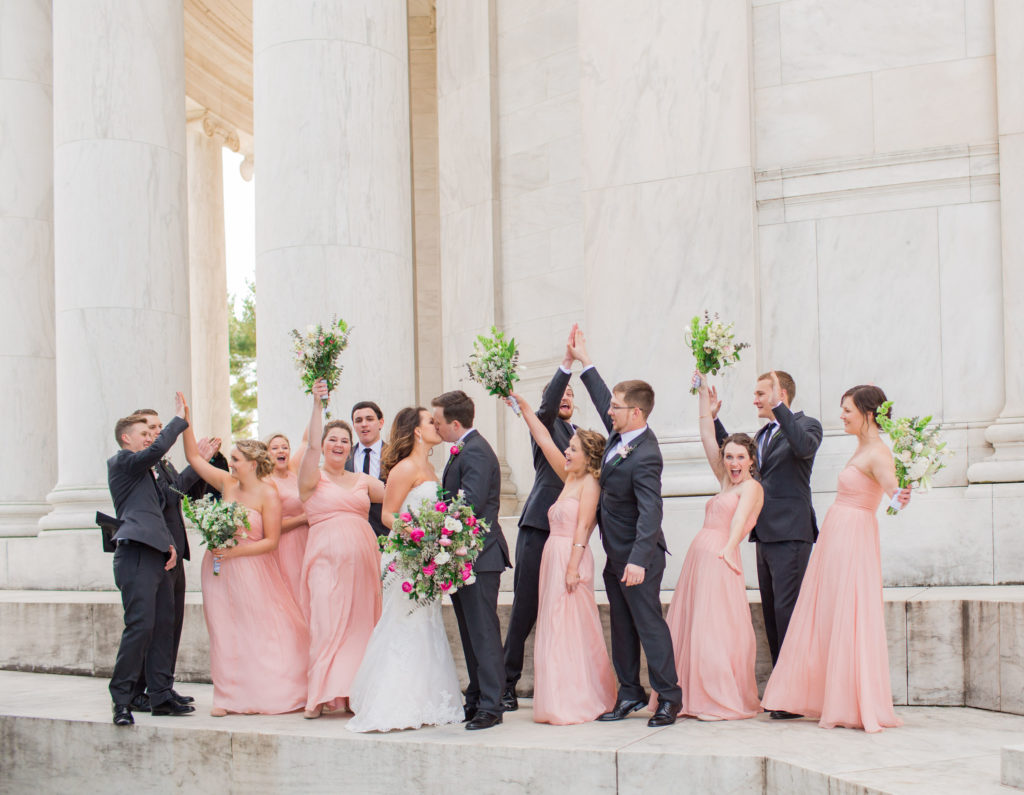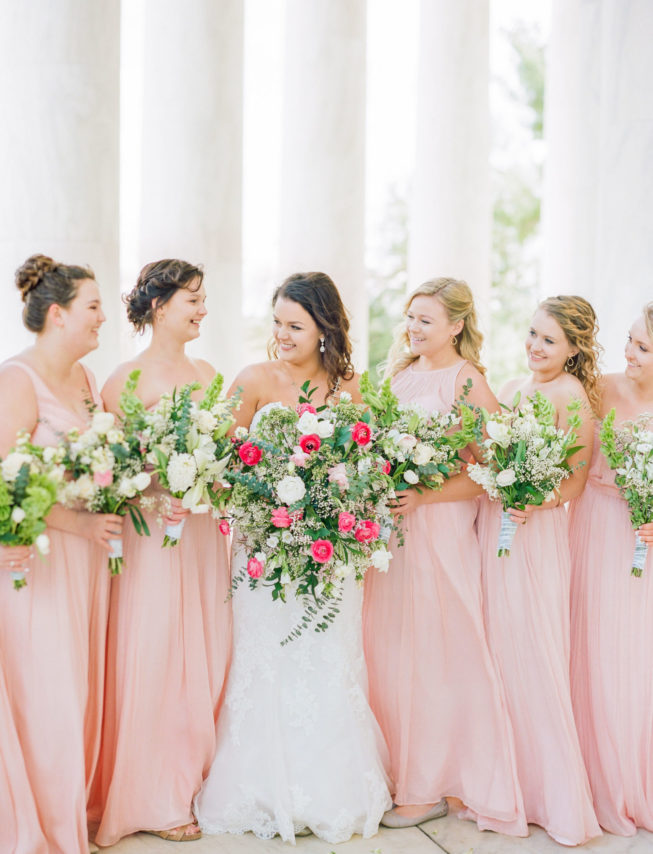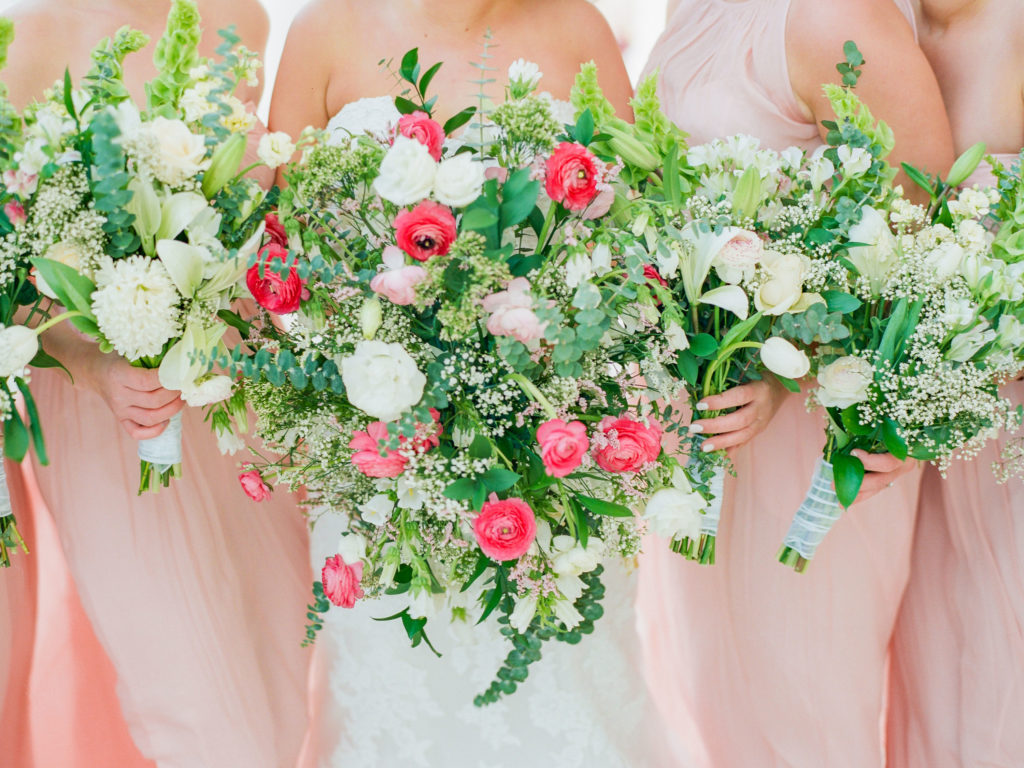 First, they Ubered to the Jefferson Memorial, where the photographer snapped their first look, as well as bridal party photos. Next, it was back in the Uber for a lift to the U.S. Capitol for more photos.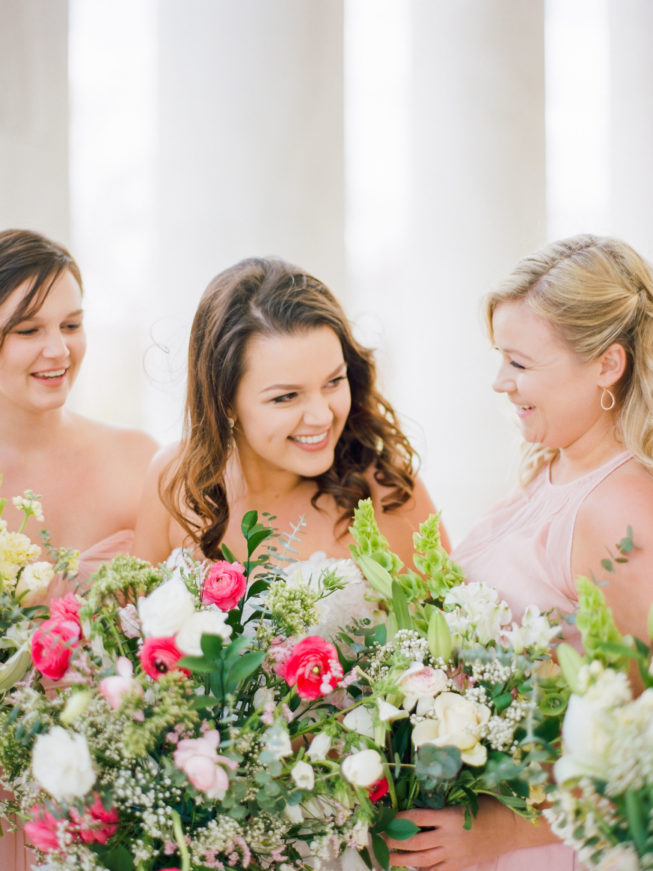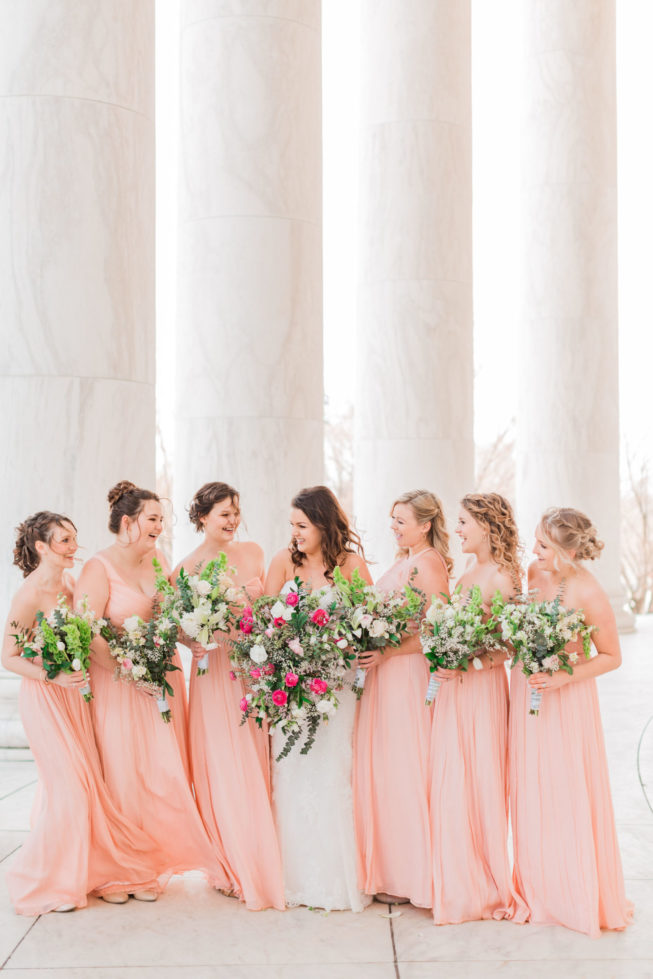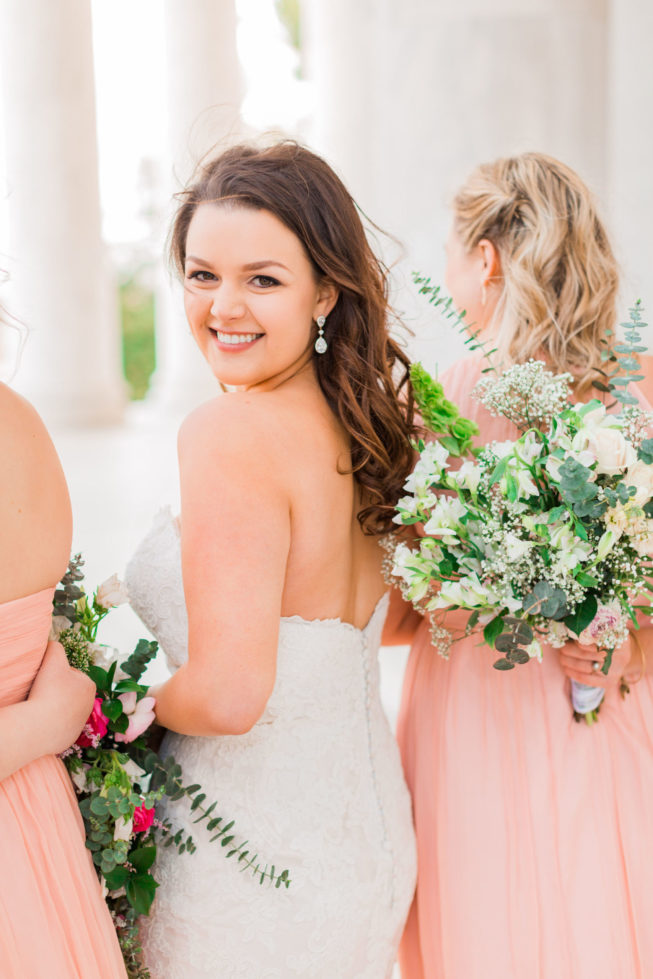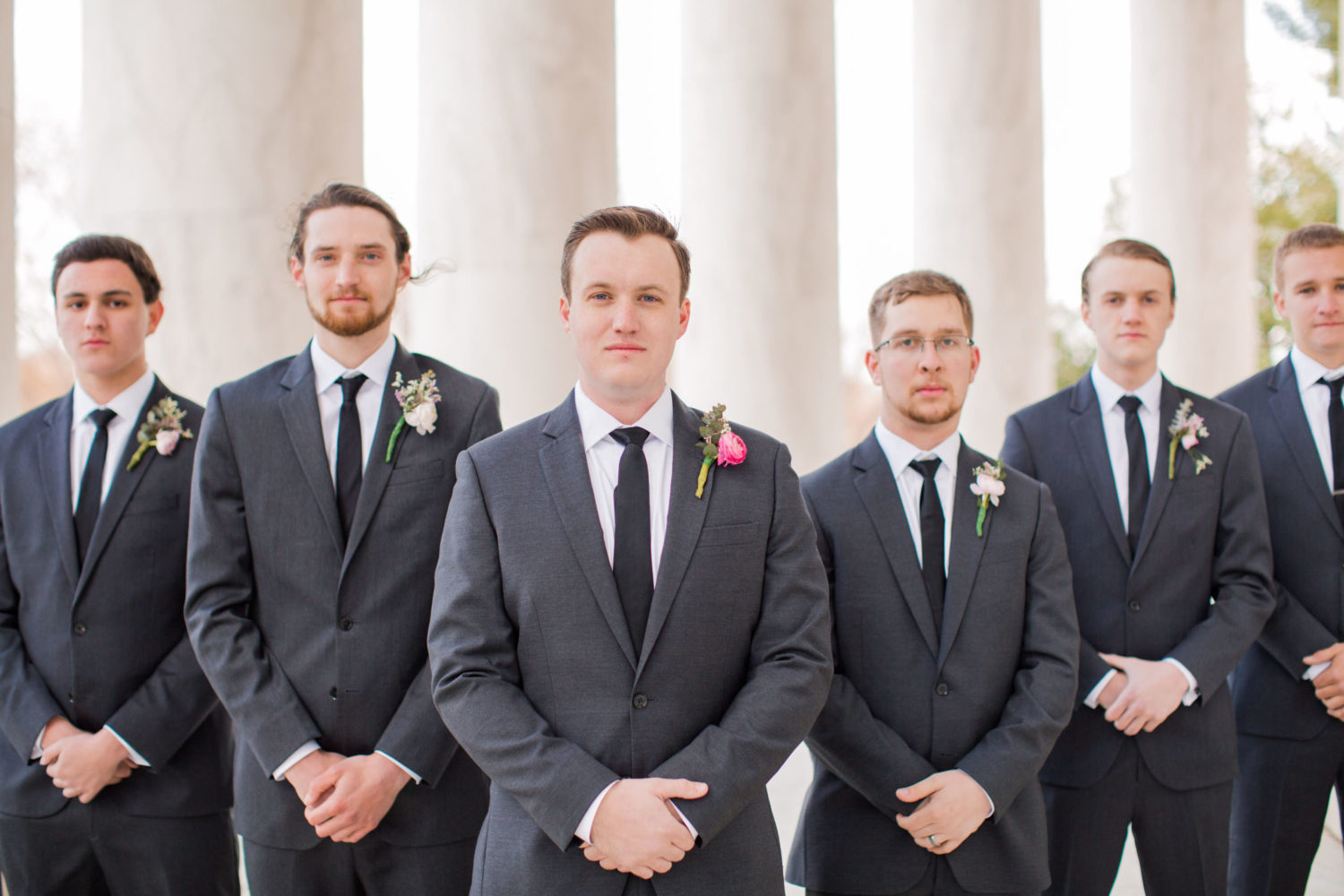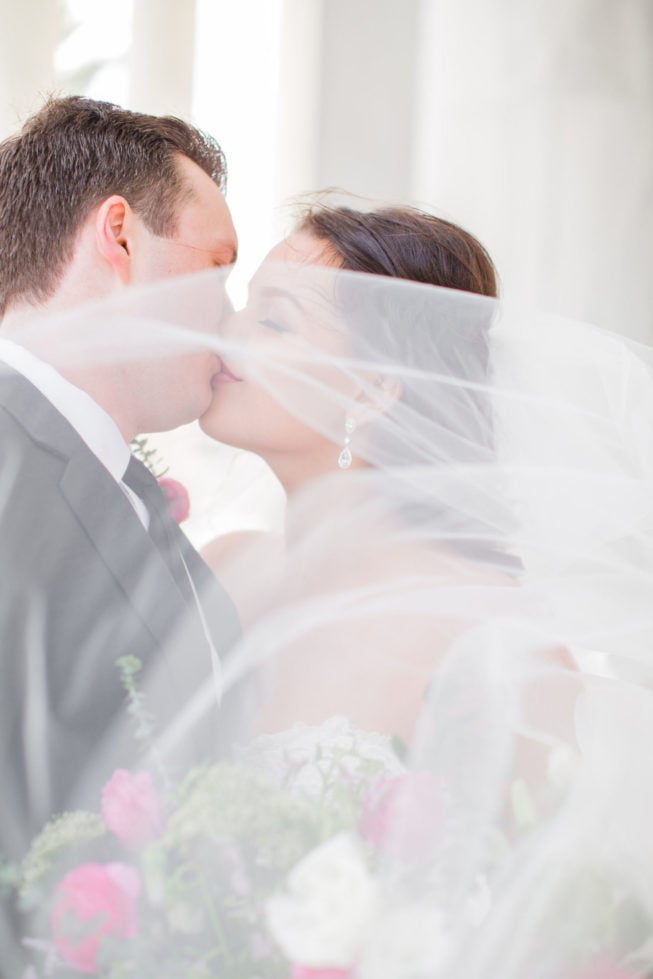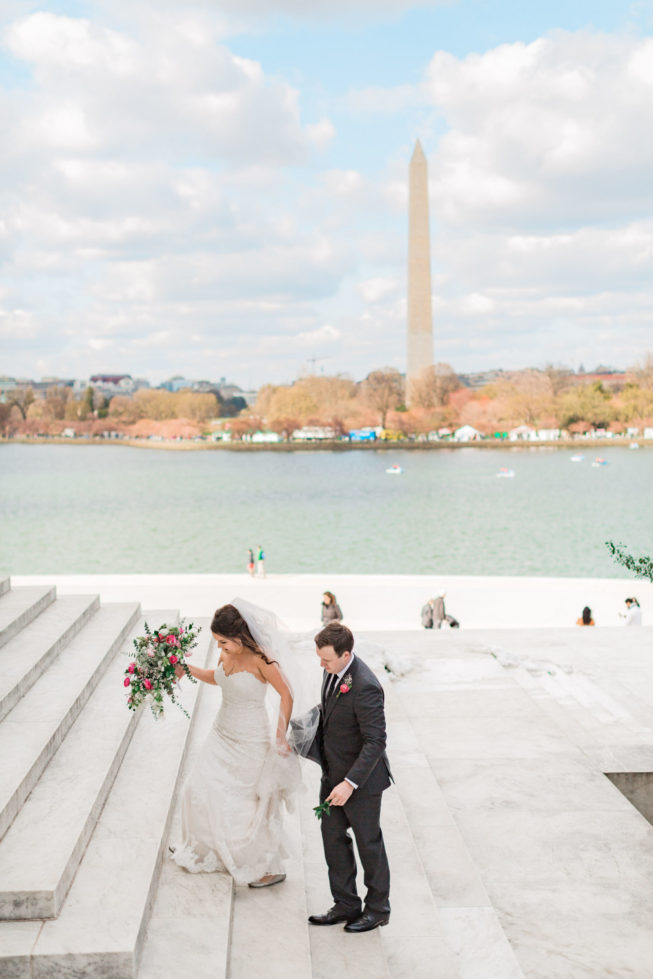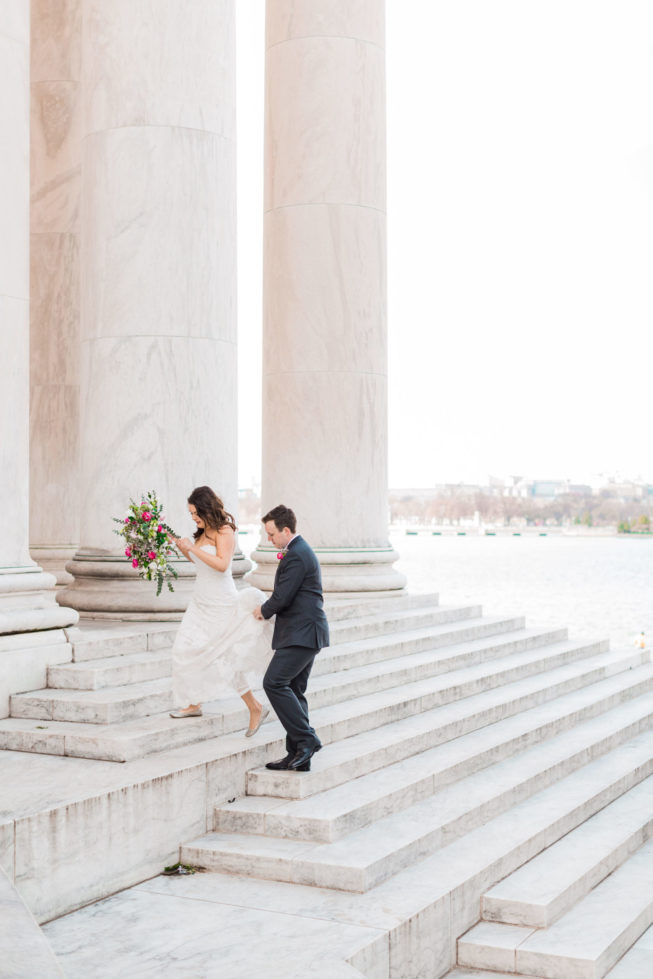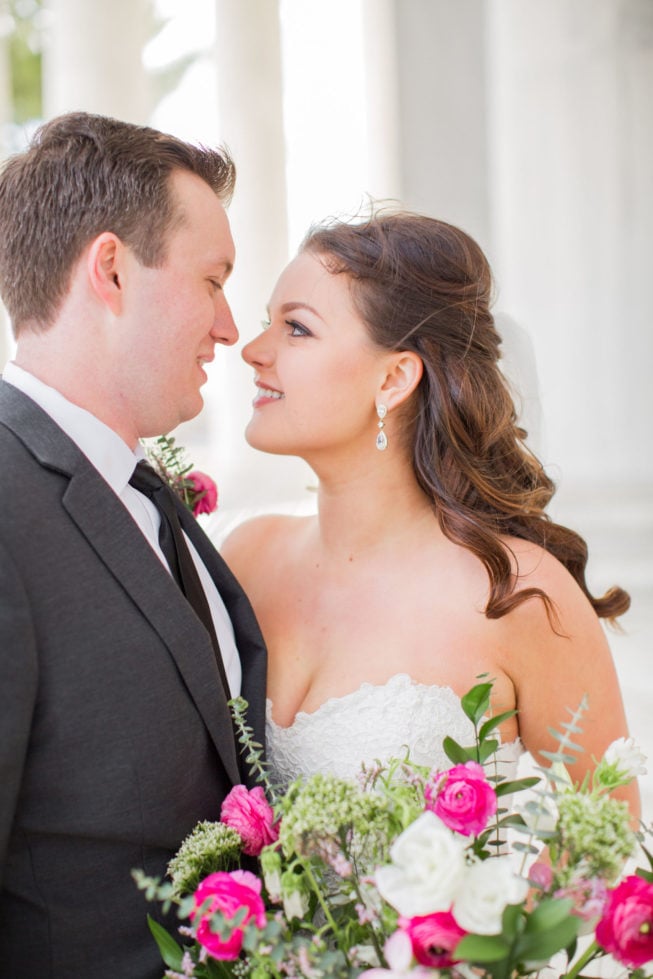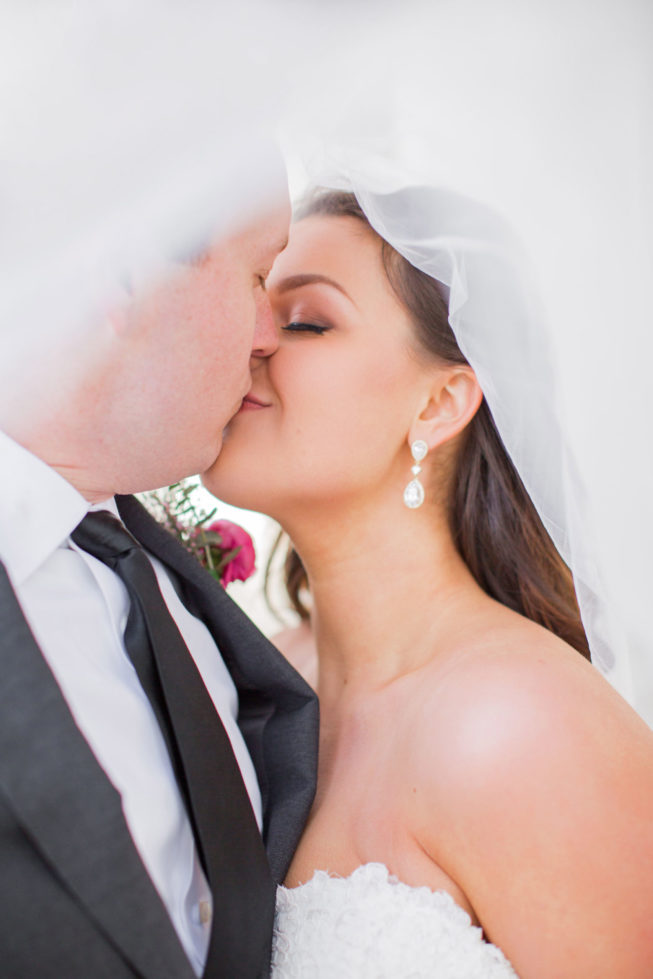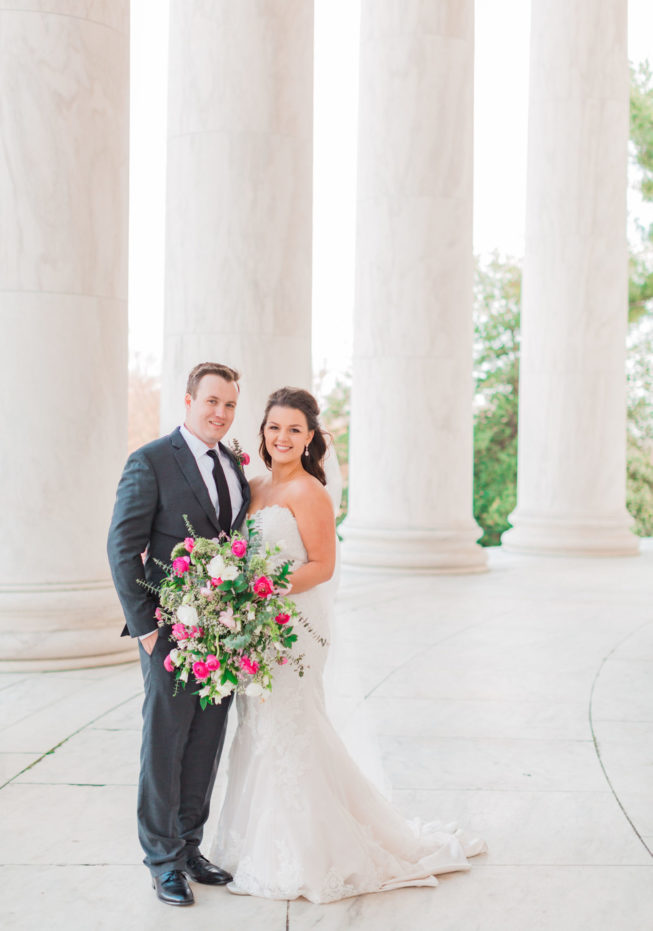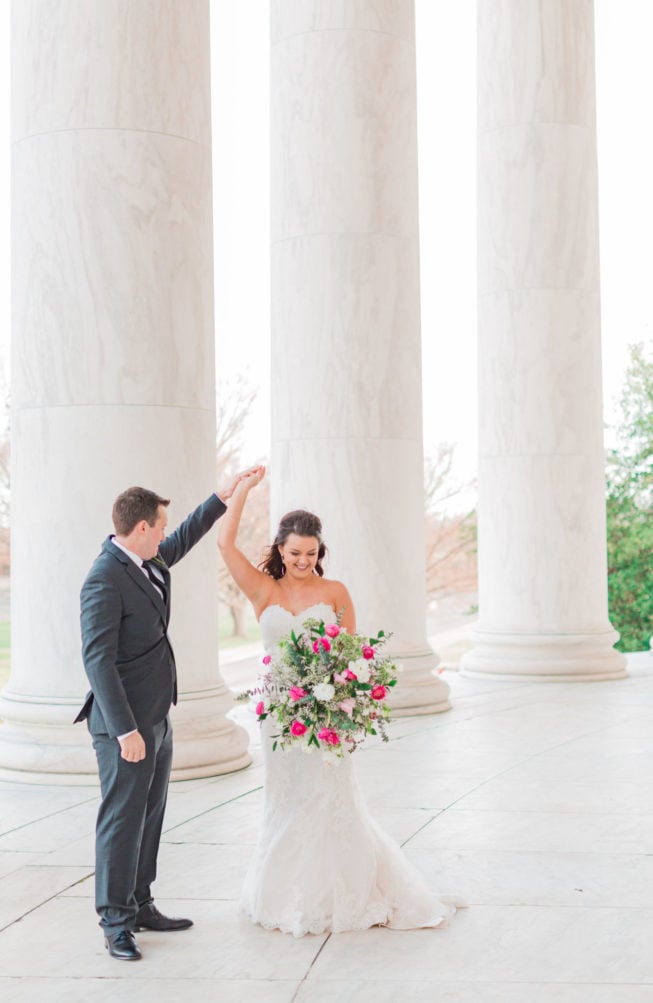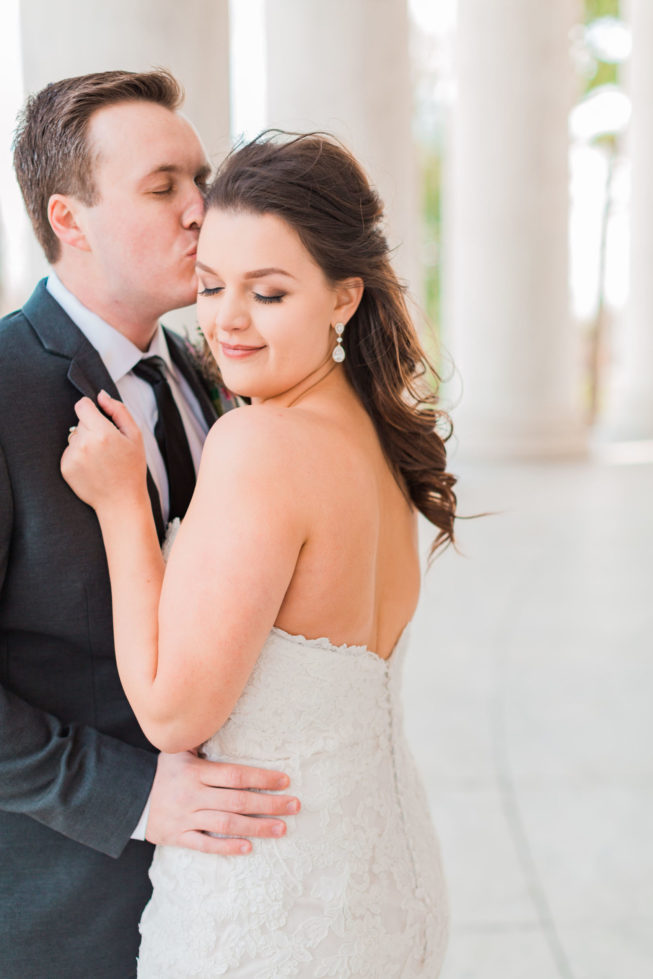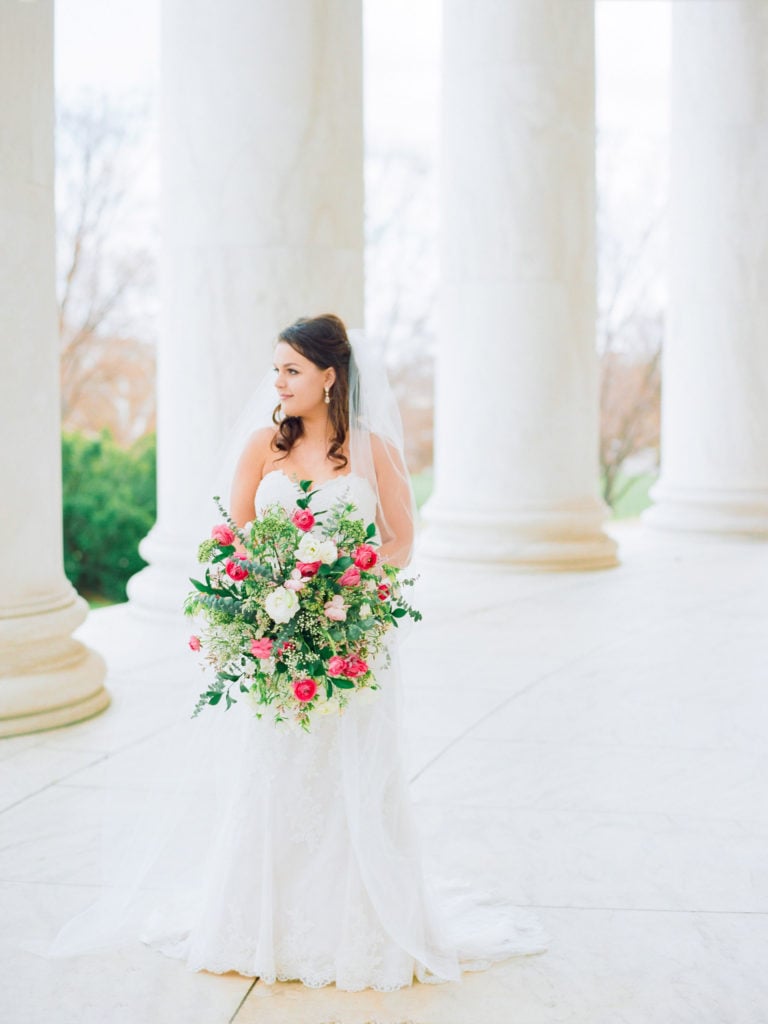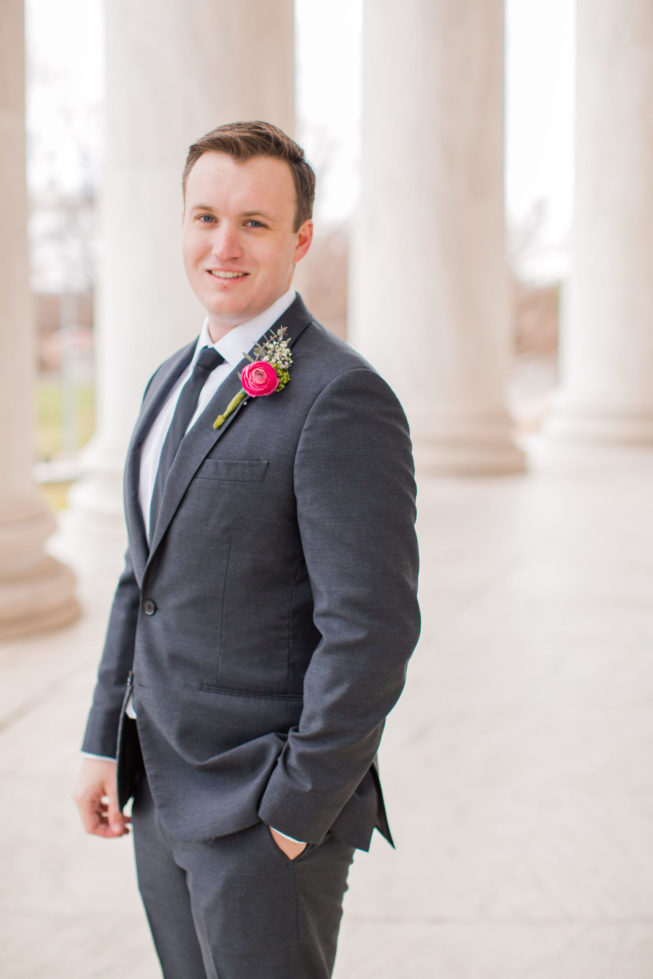 "It was really a special time," Katherine remembers. "All dressed up, causing a scene, taking pictures throughout the city, getting stopped and congratulated by strangers. We even had strangers asking to take picture of us!"  Finally, they headed to the Loft at 600 F to say I do.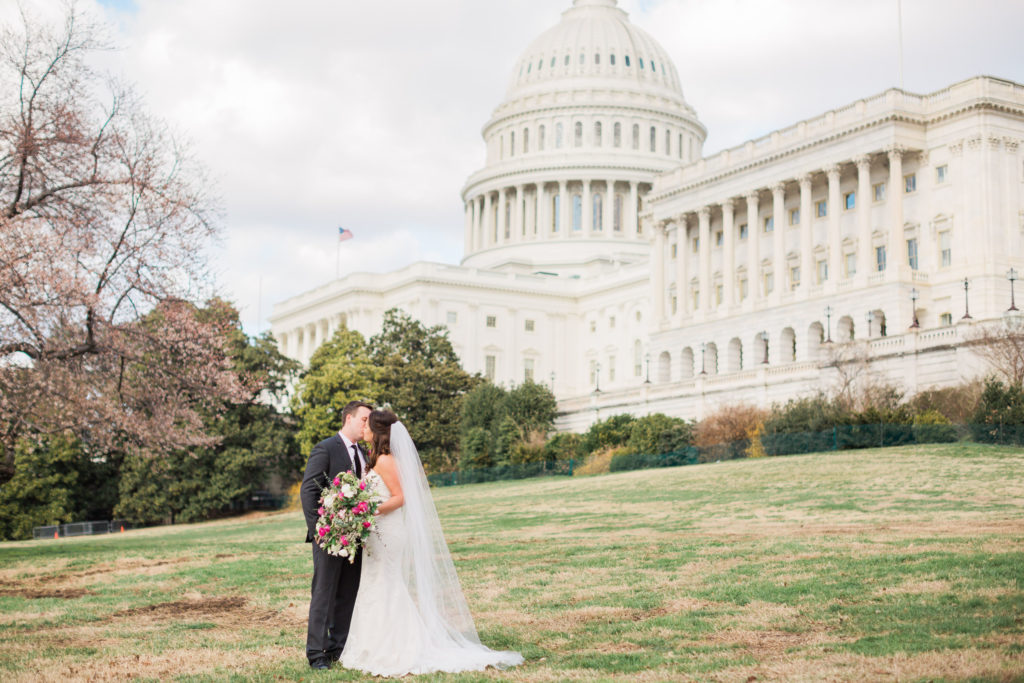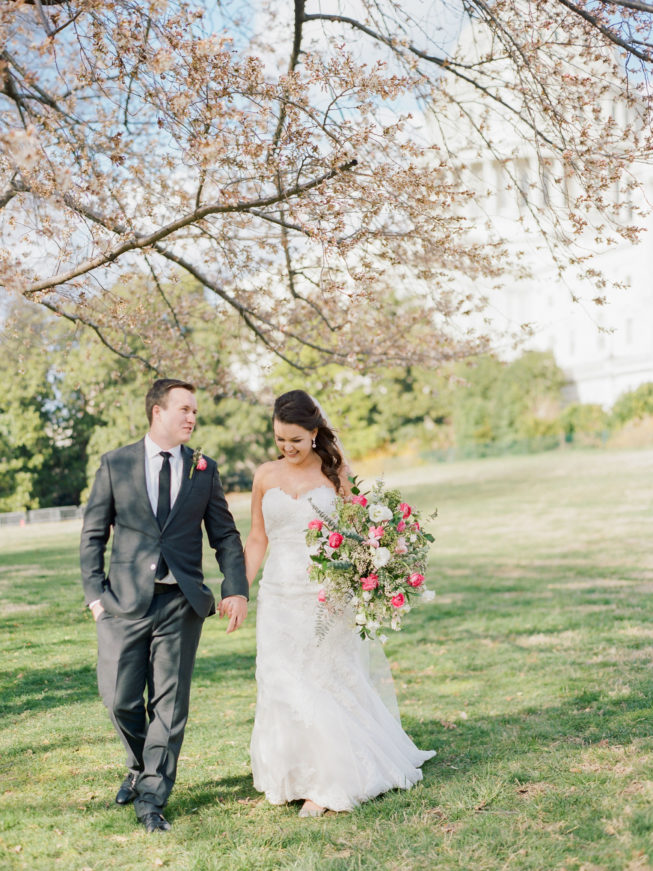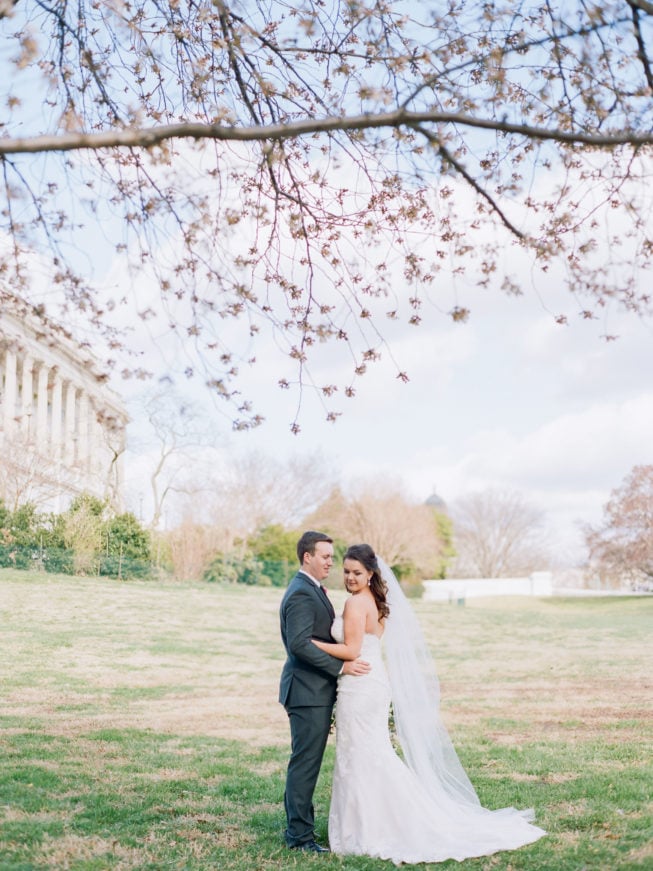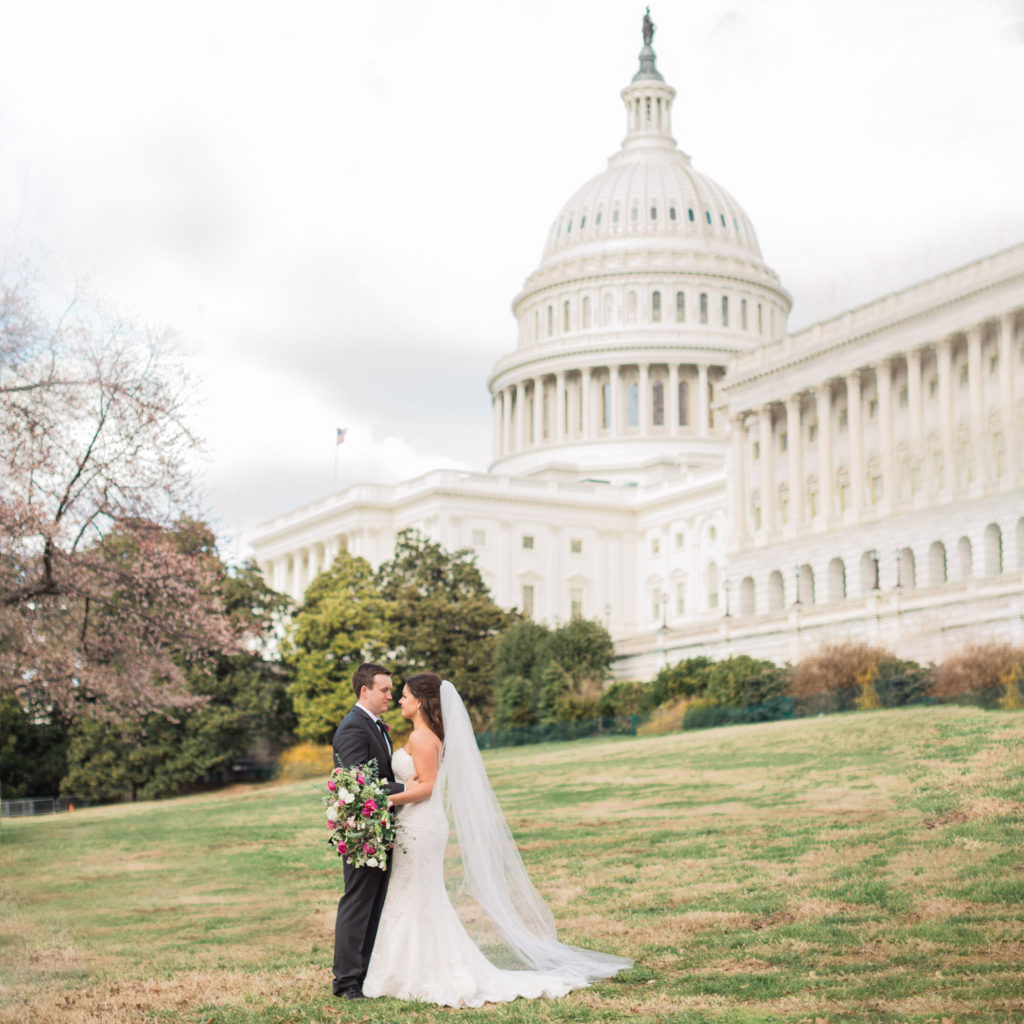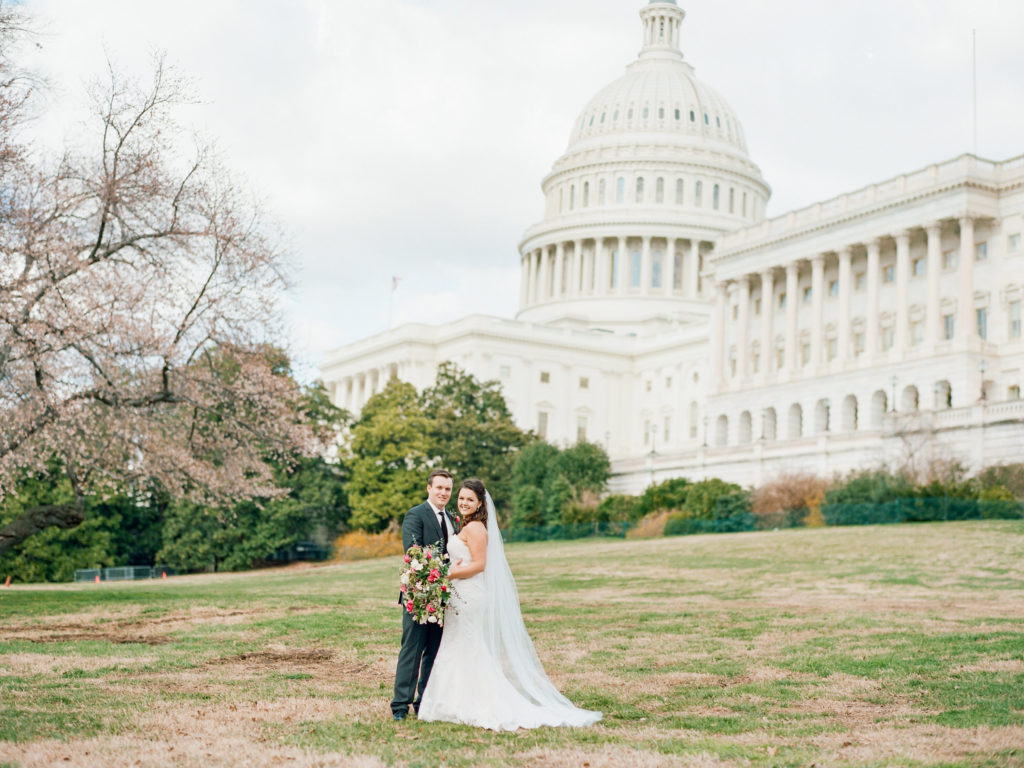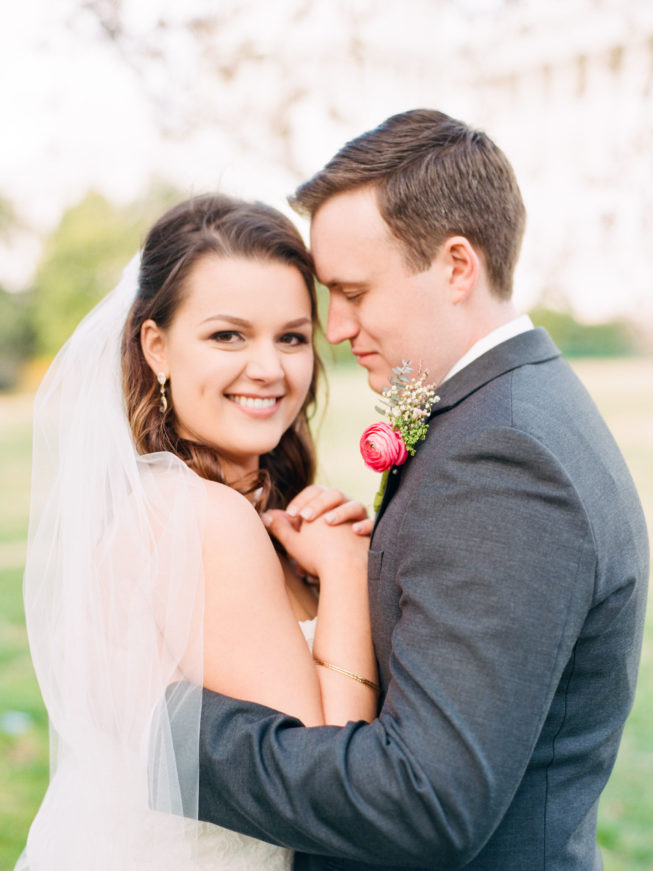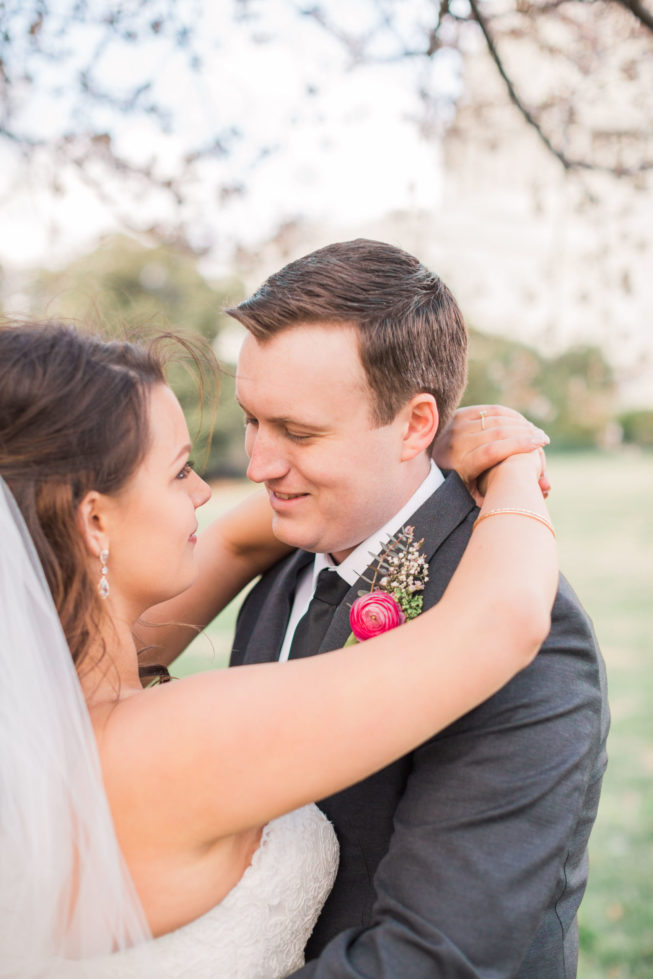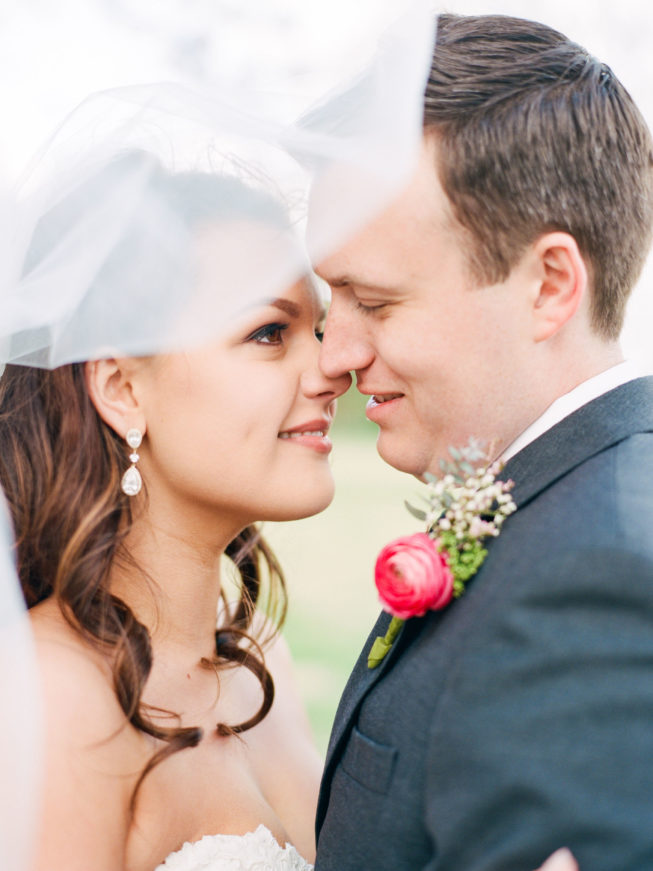 In the week before their wedding, Hunter and Katherine handmade 120 candles out of wine and liquor bottles, "In our tiny one-bedroom apartment," she says. "We spent about a week cutting the bottles, sanding them, wicking them and filling them with wax. People were shocked that we had made all the candles ourselves." These bottles served as the favors.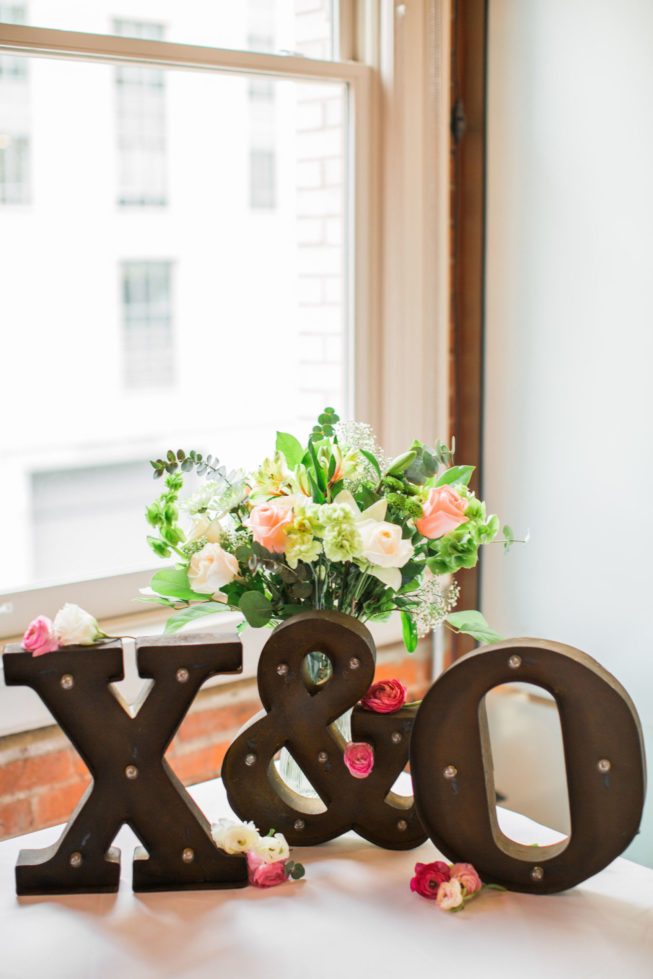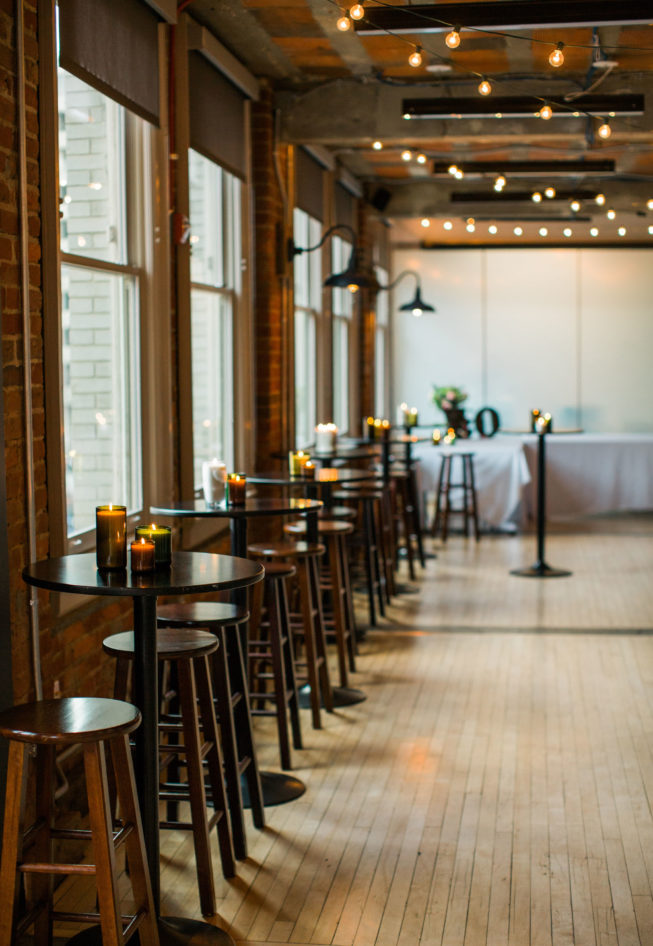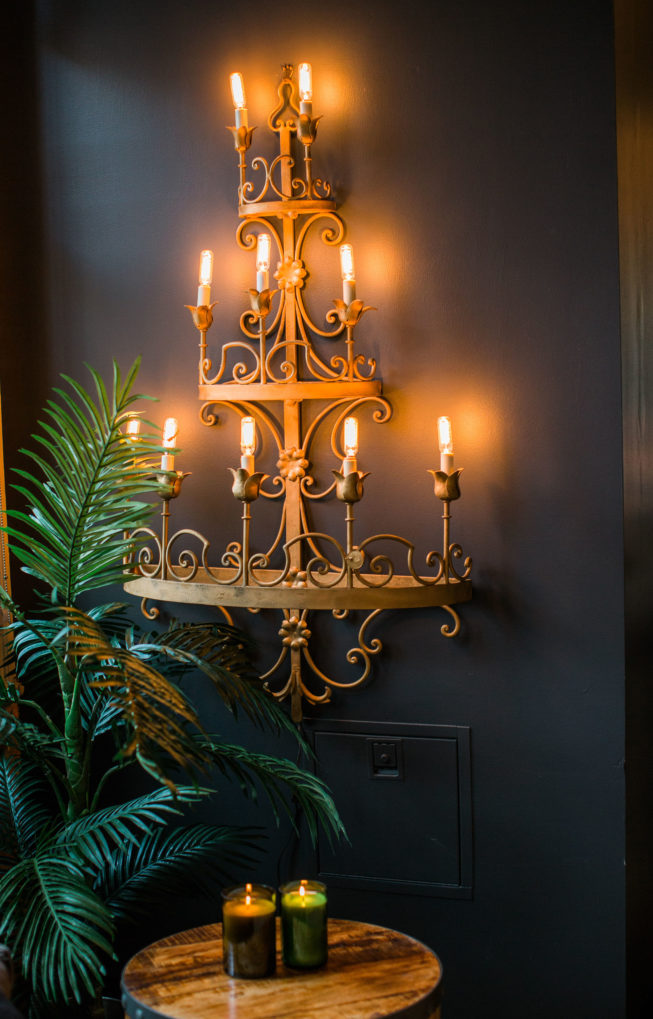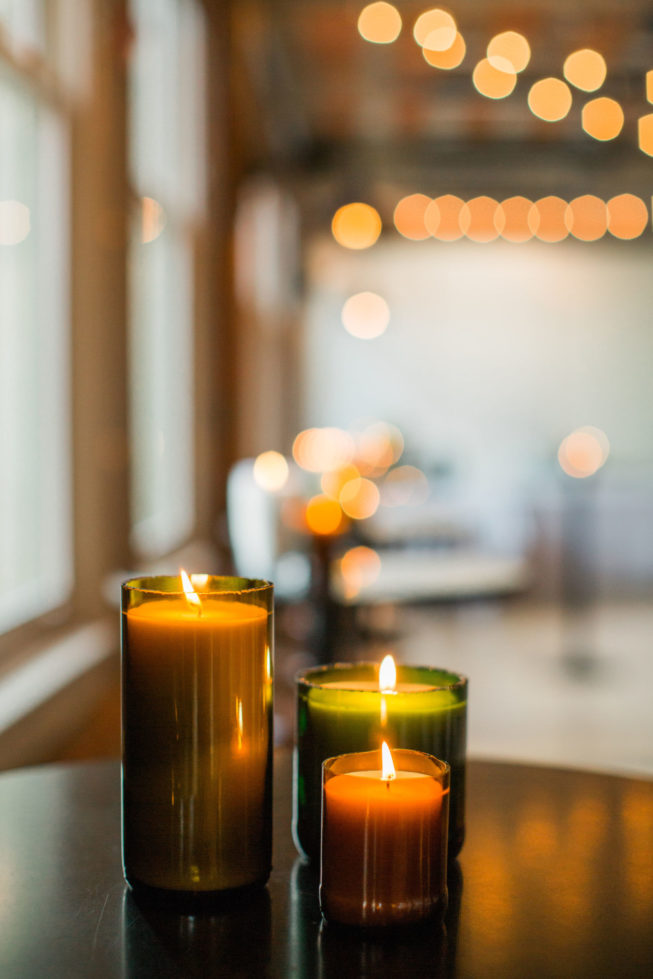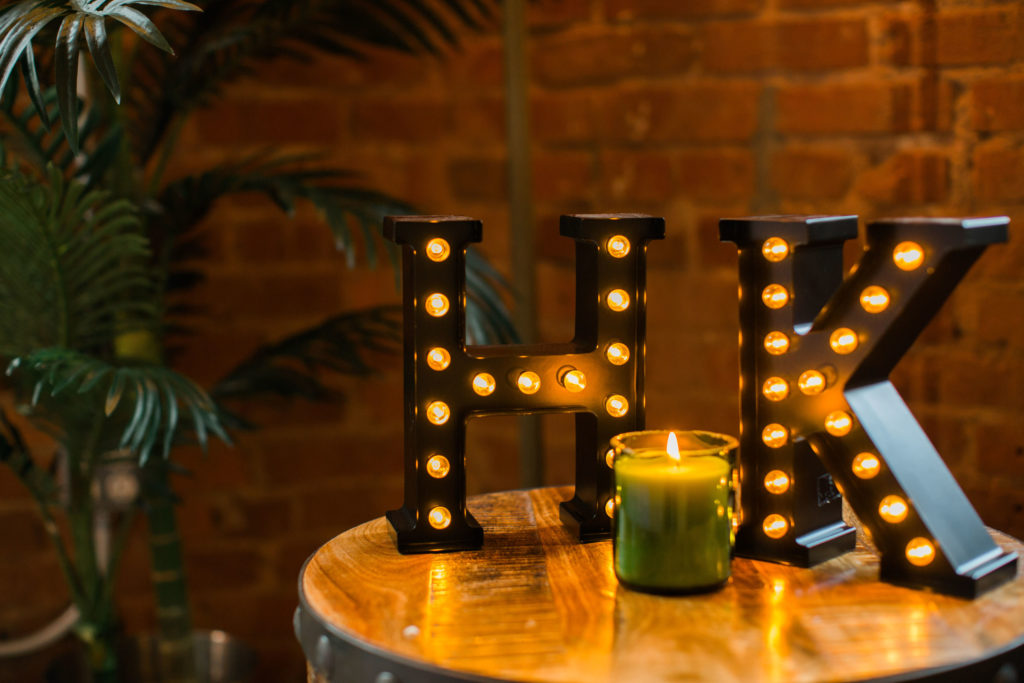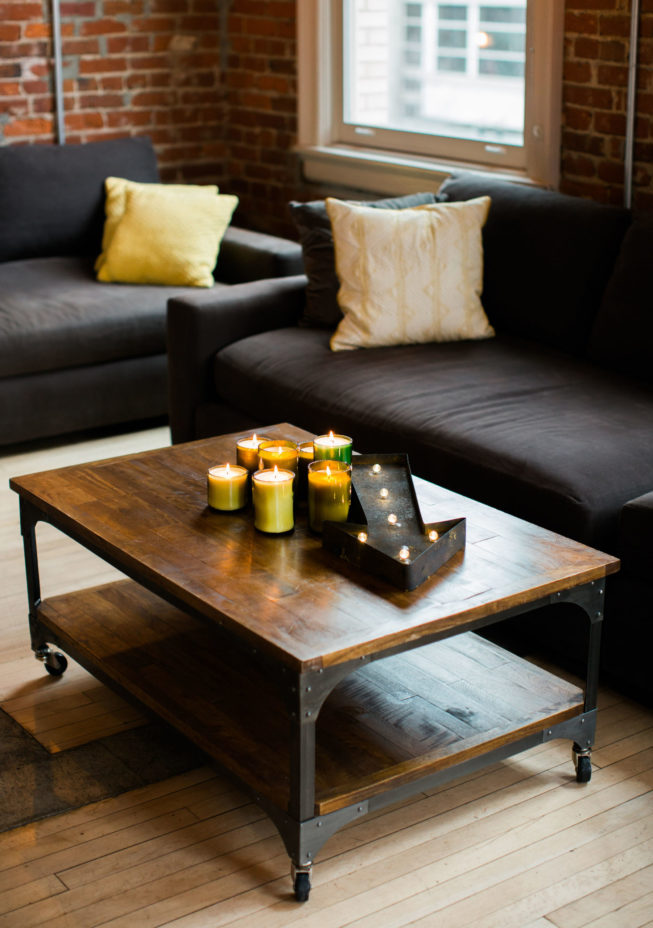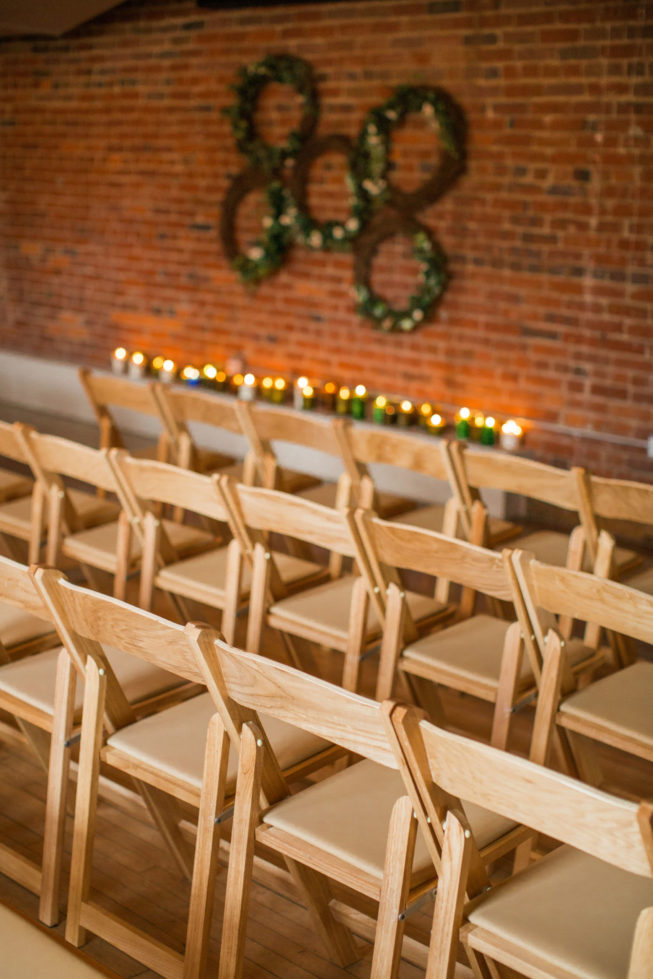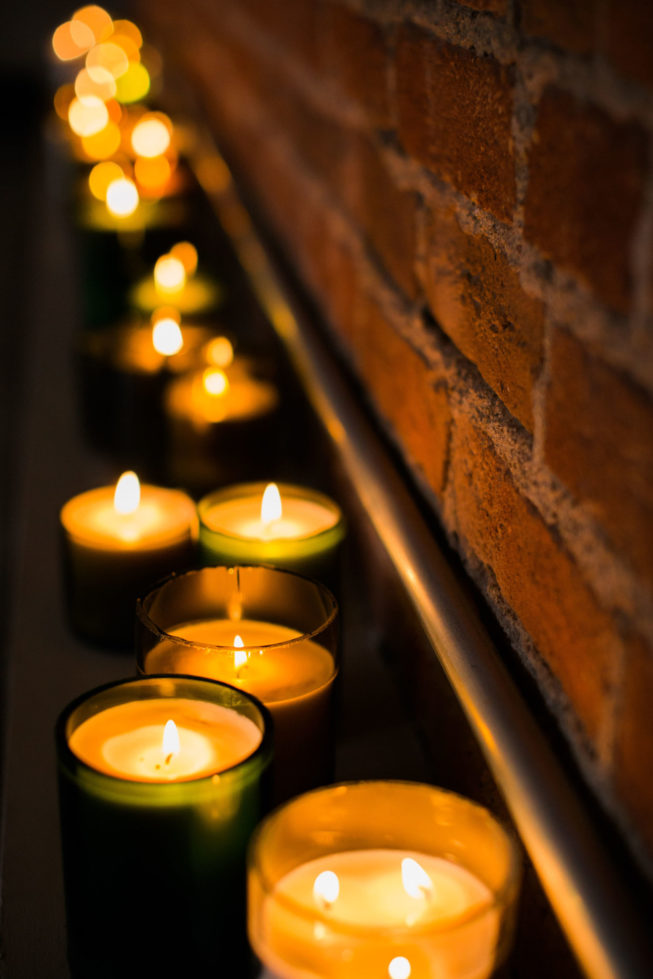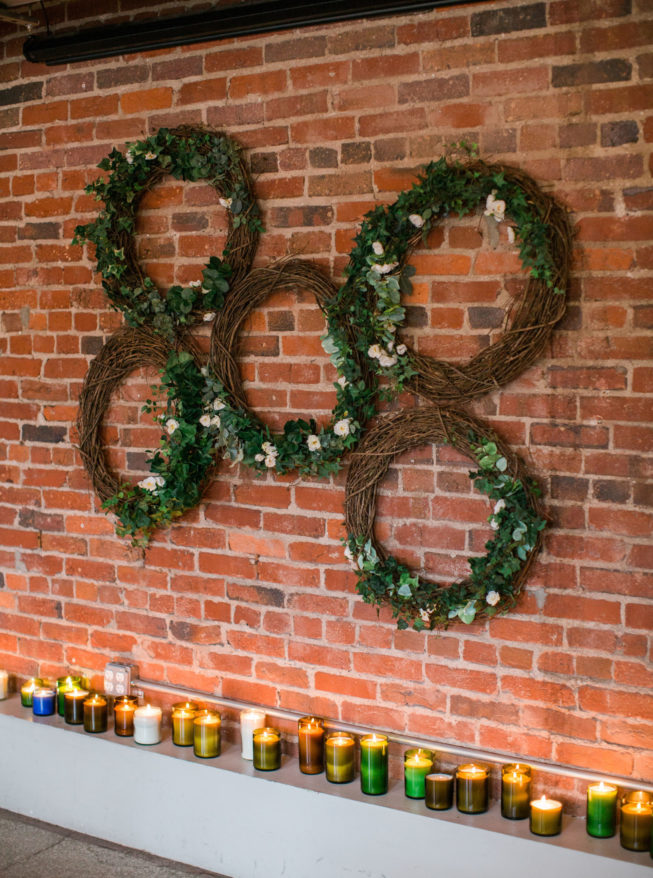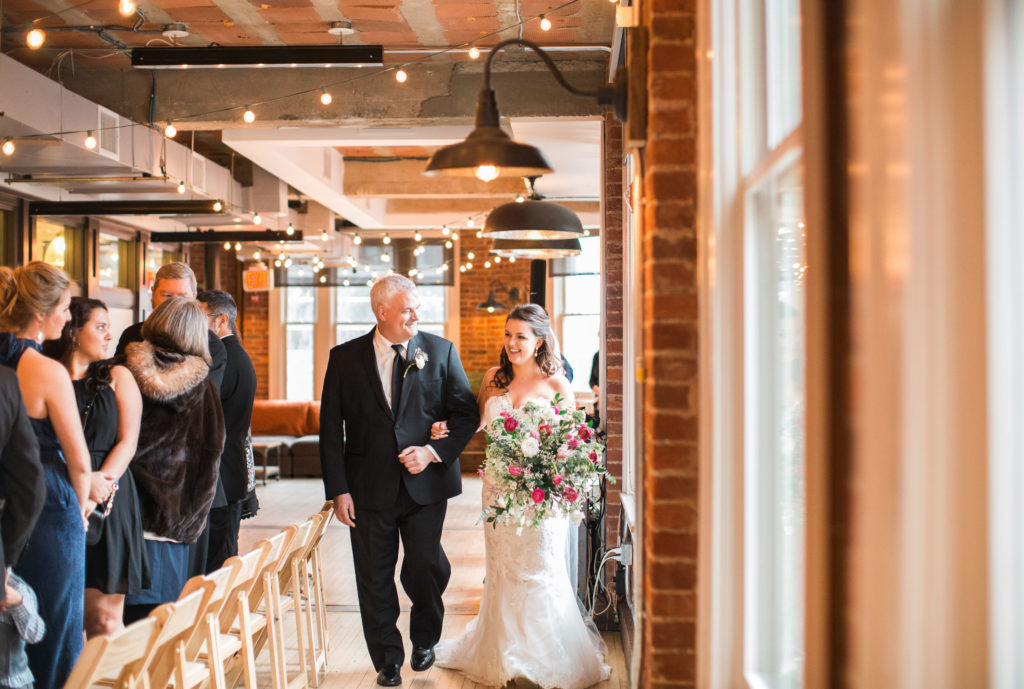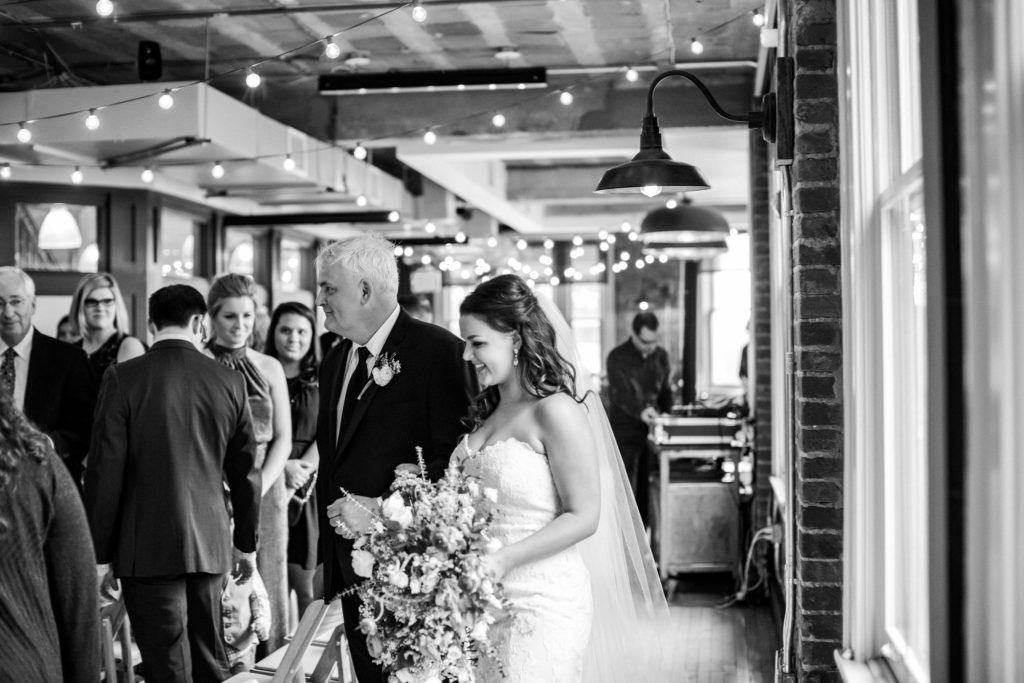 Katherine describes her wedding as "rustic, simple and elegant." The morning before the wedding, Hunter and Katherine woke up at 6 a.m. to drive to Charlottesville, Virgina, to buy ranunculus flowers (the bride's favorite) from Trader Joe's. After heading home, Katherine made the wedding bouquets out of these flowers, as well as eucalyptus, bells of Ireland, white roses and baby's breath, with her mother-in-law, grandmother-in-law and a family friend.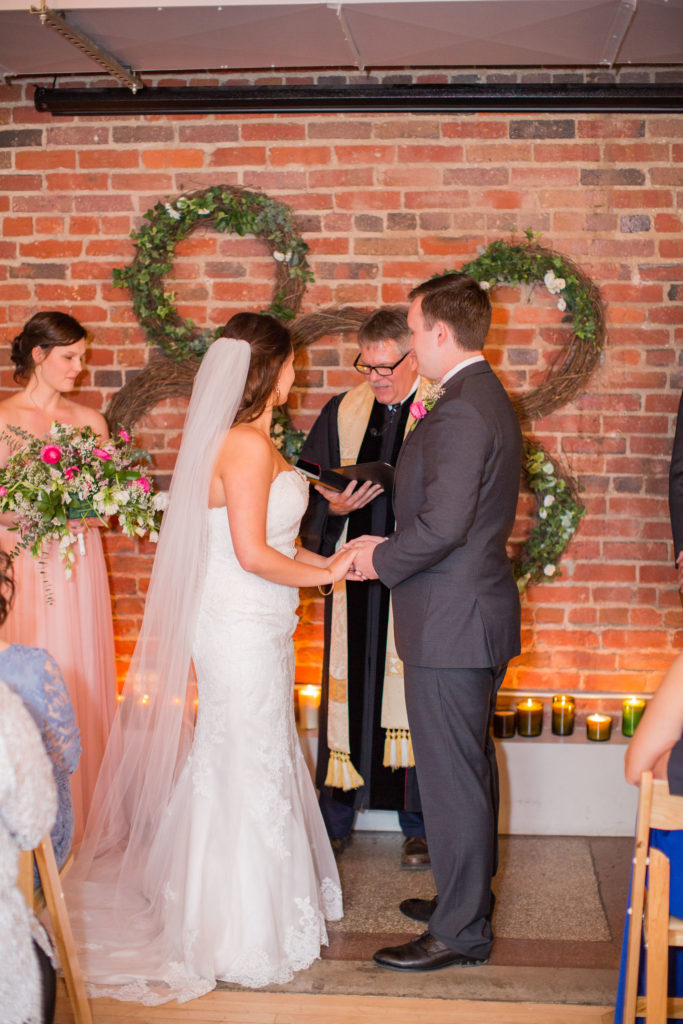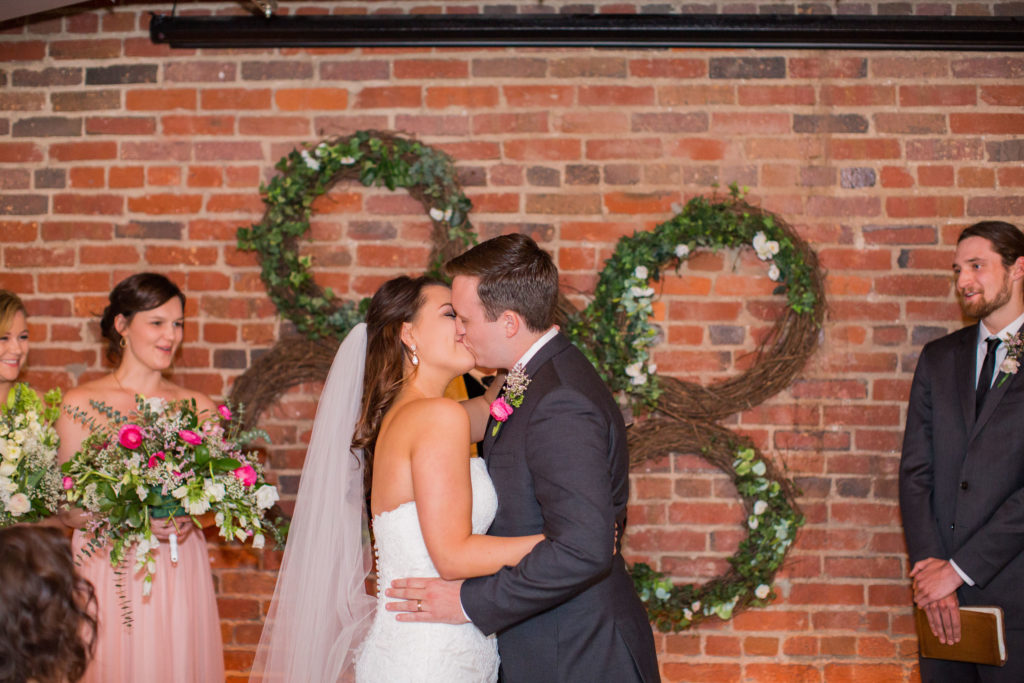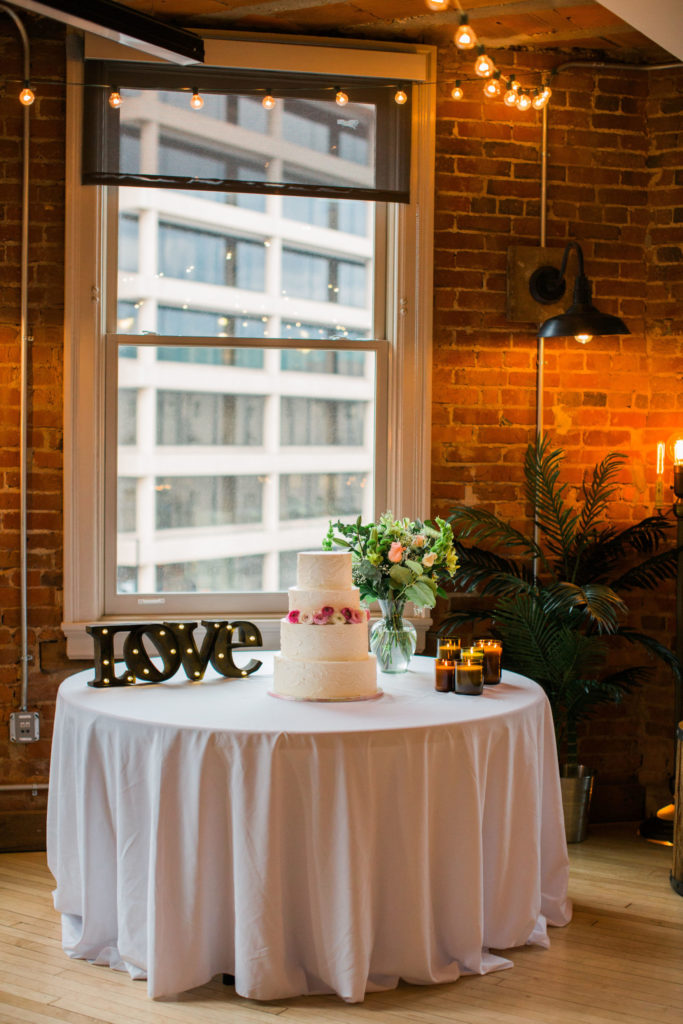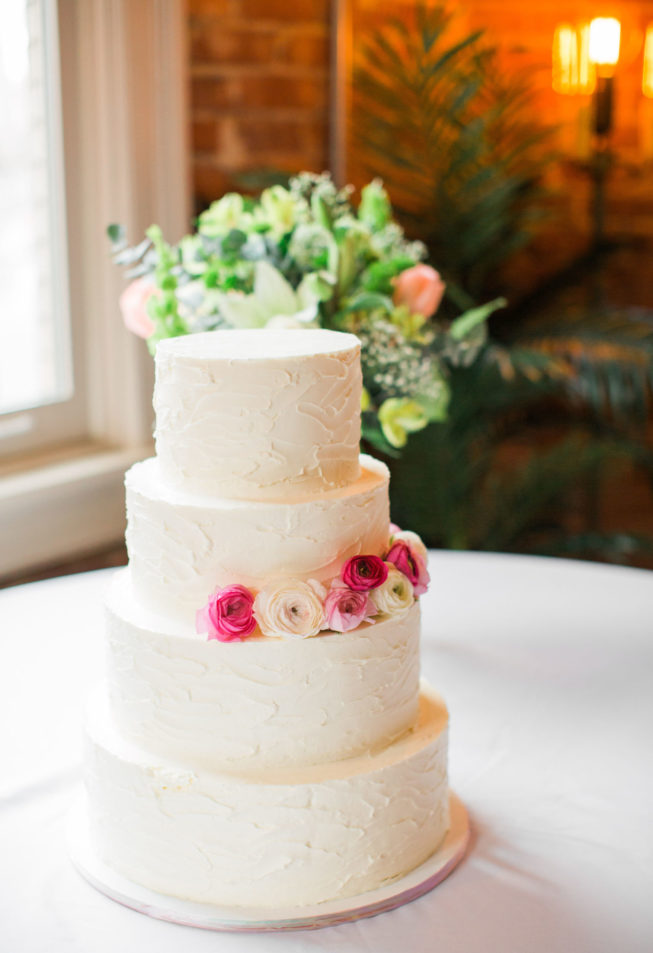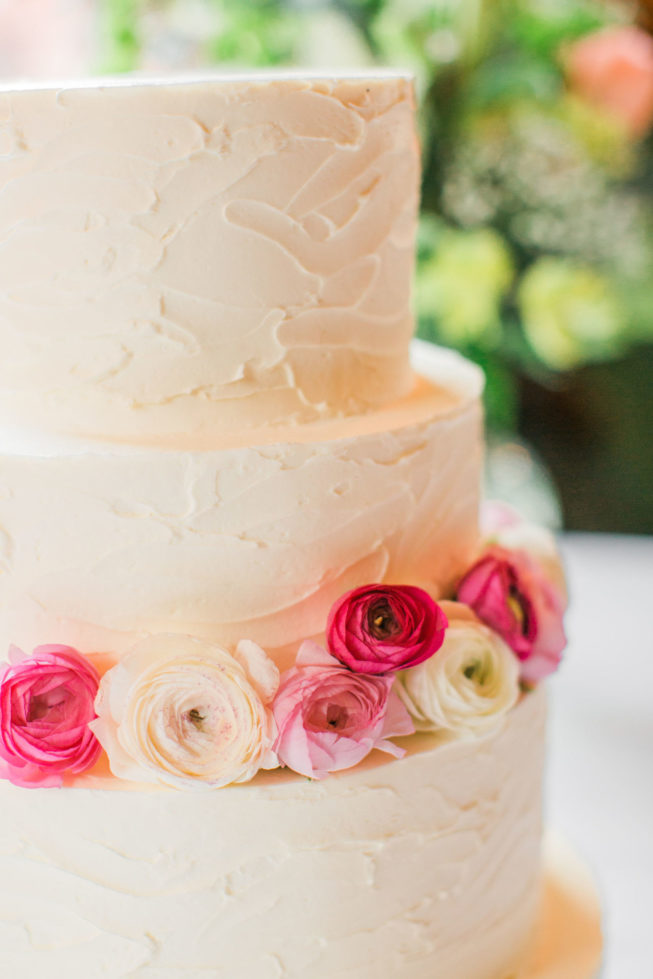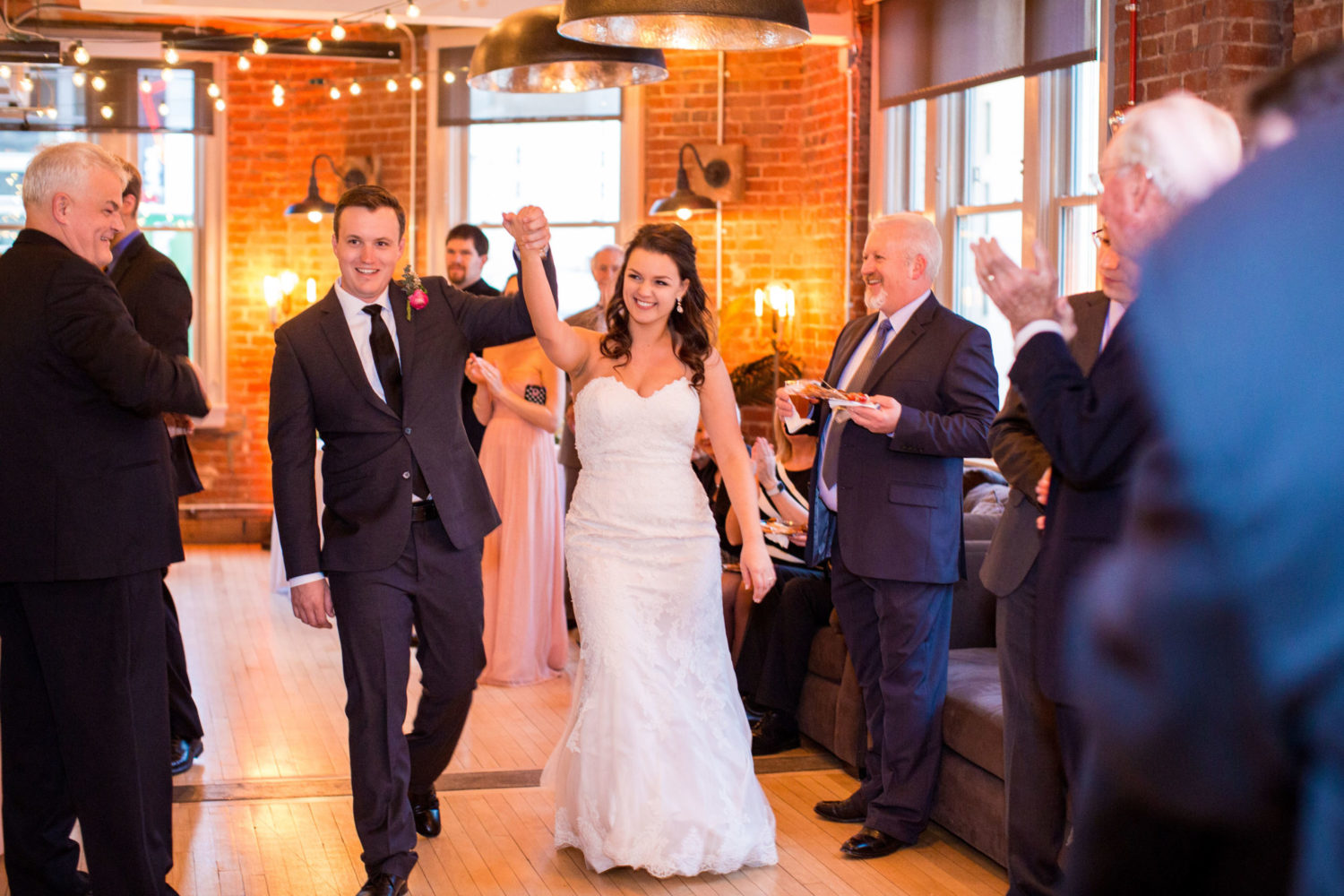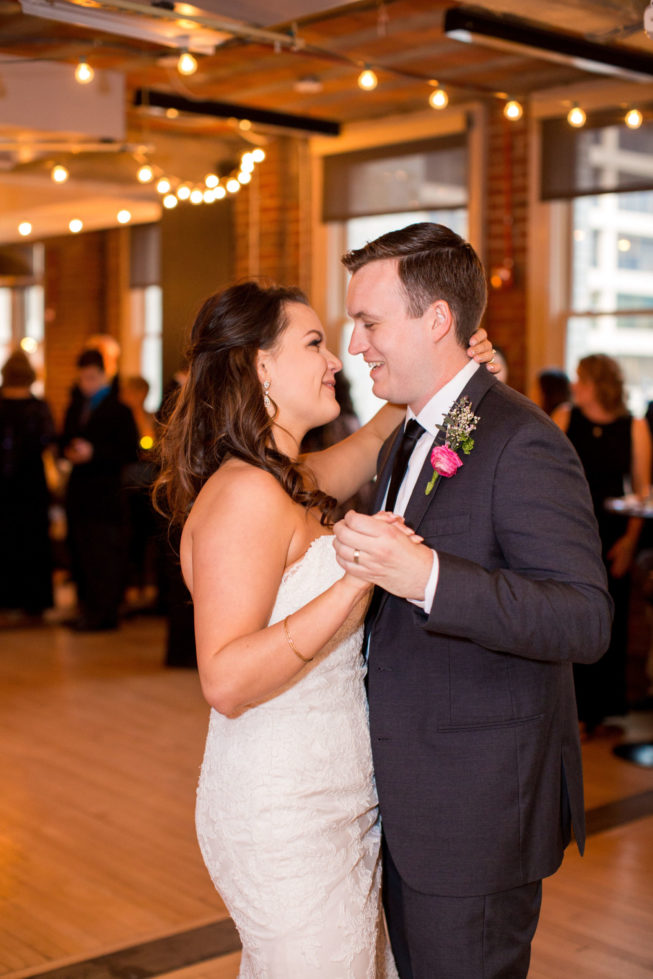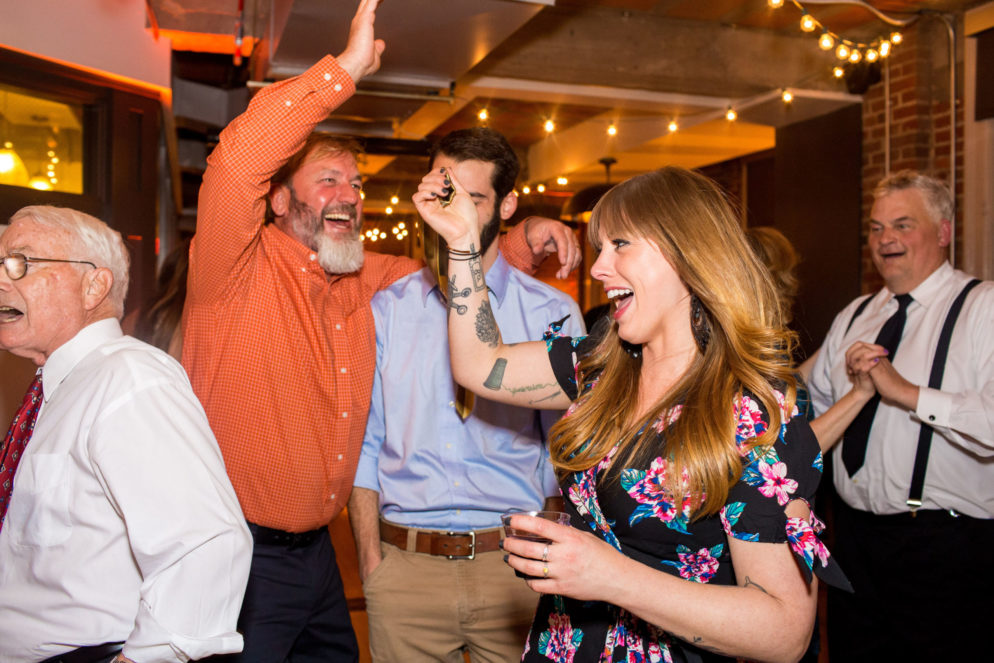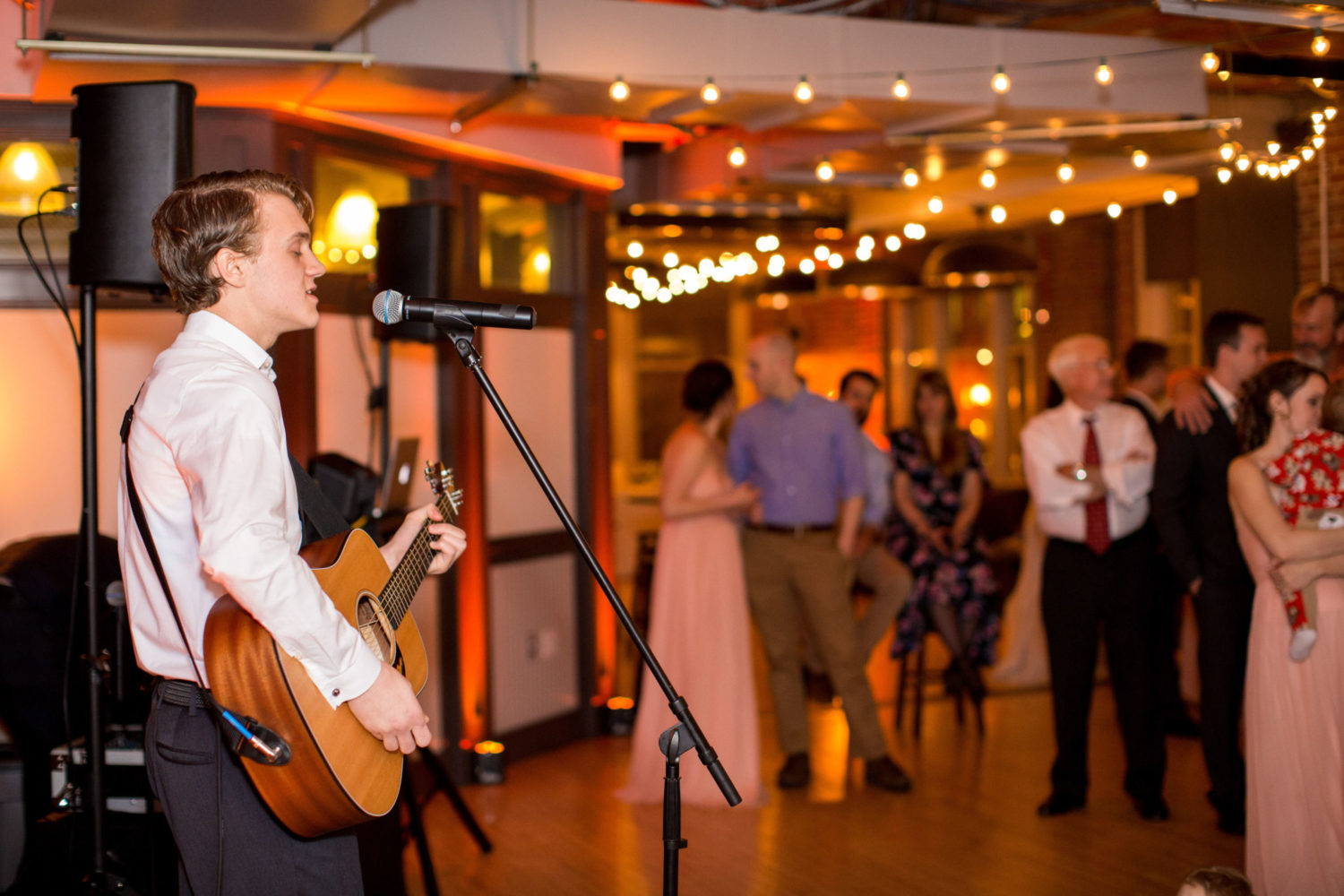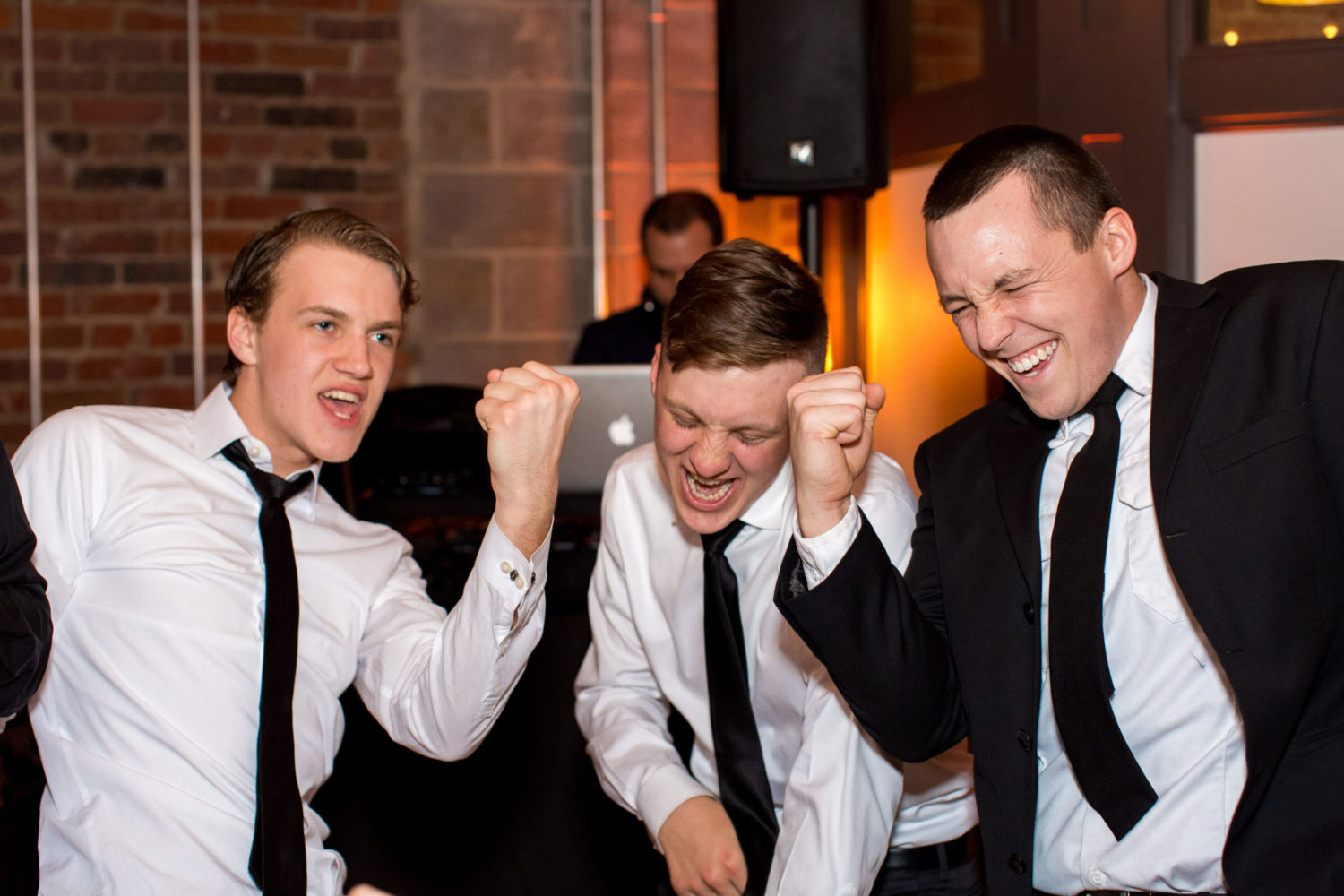 After the wedding, the newlyweds honeymooned in Ocho Rios, Jamaica.
The Details
Photographer: Jessica Roberts Photography | Venue: The Loft at 600 F | Caterer: Spilled Milk Catering | Bride's Gown: AVA Laurenne Bride | Groom's Tux: The Black Tux | Hair and Makeup: Eye Do Hair and Makeup | Cake: Heavenly Scent Cupcakes | Entertainment: Kelton Higgins | Invitations: Vistaprint