Wetherly Barker and Jason Hemeon's four-part celebration was worth the logistical challenge. It began with a family-only ceremony officiated by the bride's brother at Alexandria's Carlyle House, followed by dinner nearby at Landini Brothers Restaurant. "I had reservations about doing a family-only dinner," Wetherly says, "but sitting back and watching our two families mingle and celebrate was everything we'd hoped for."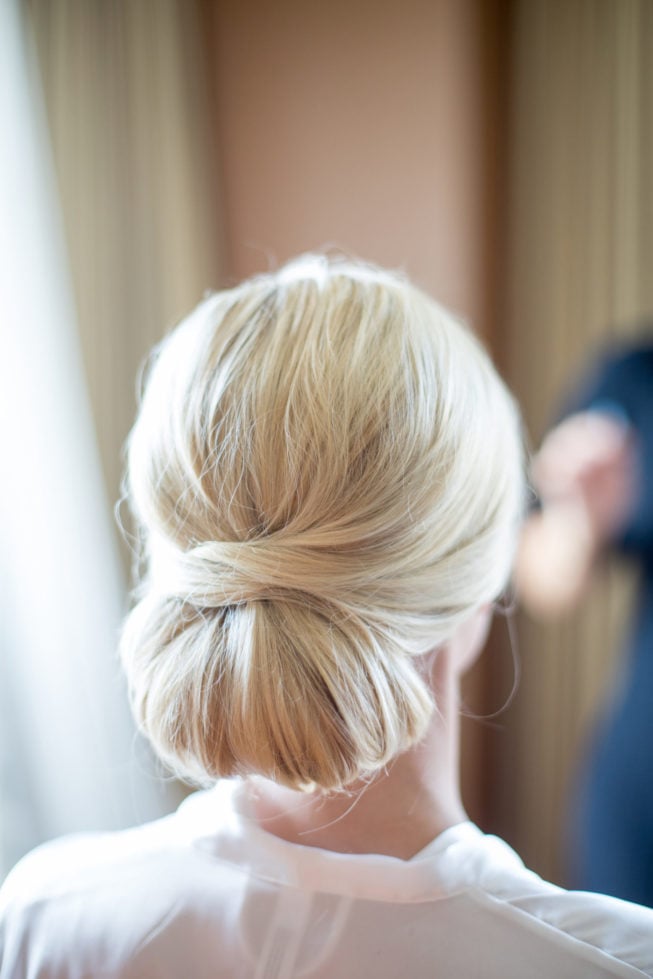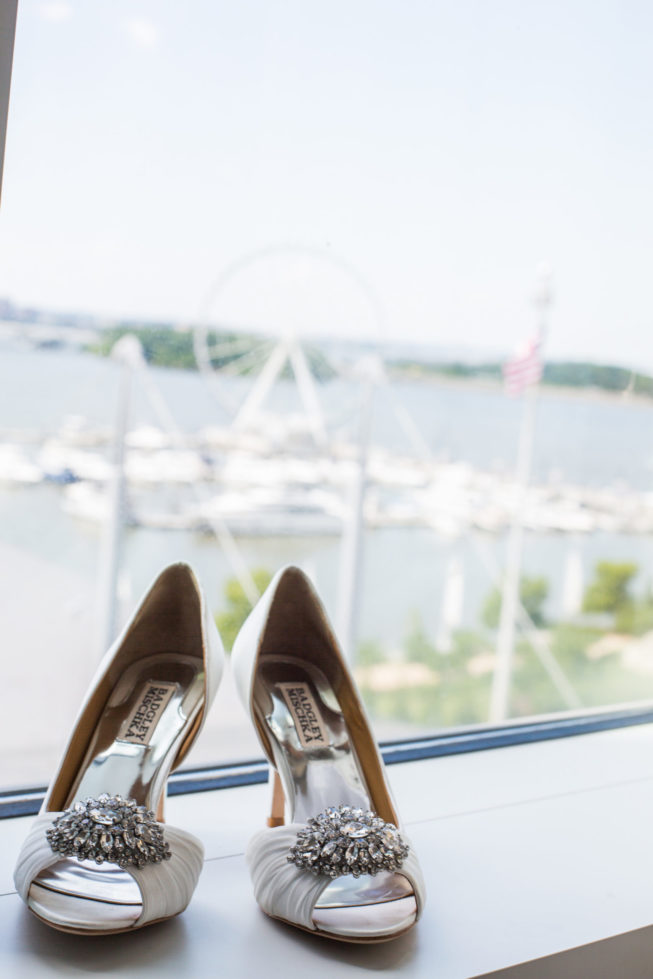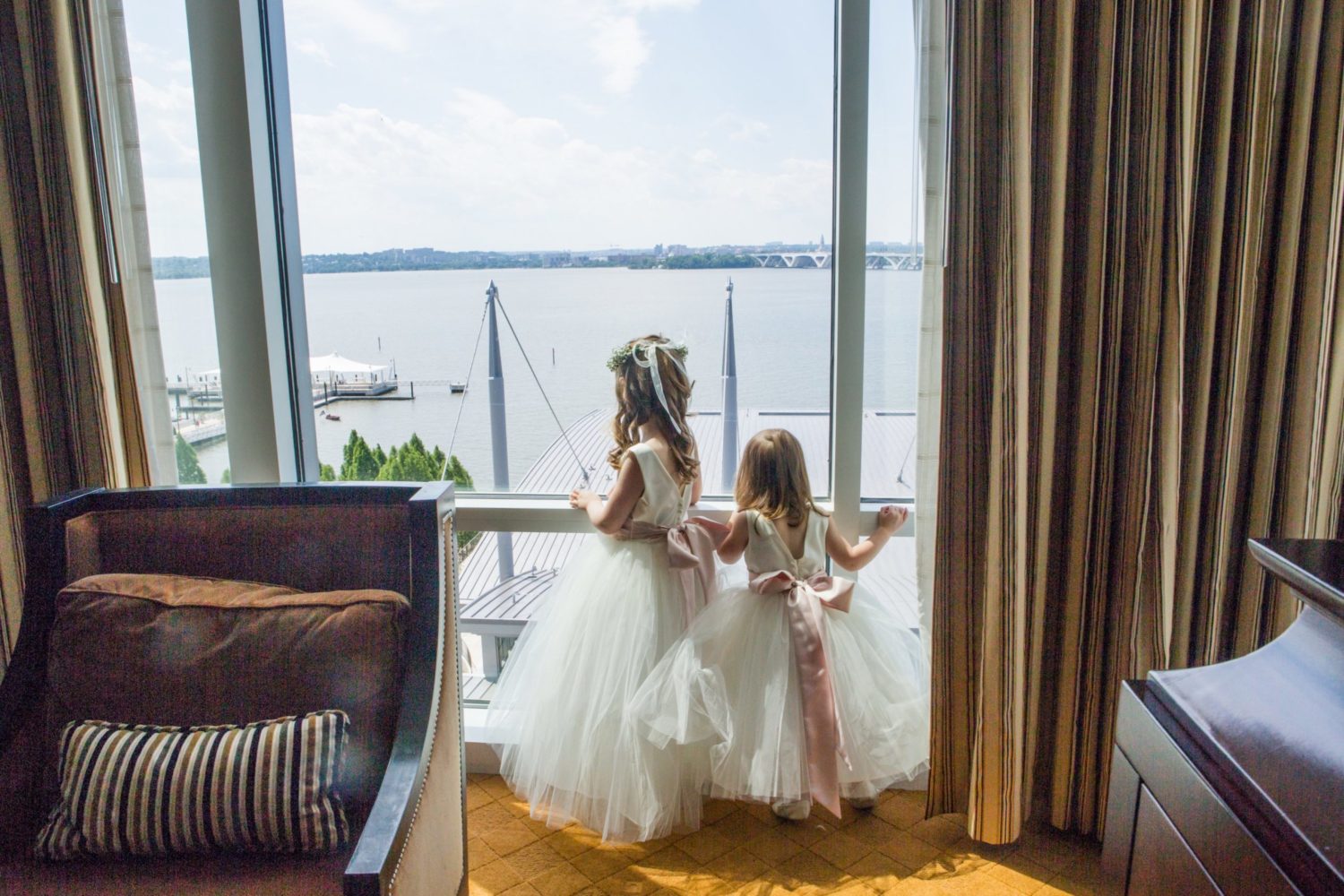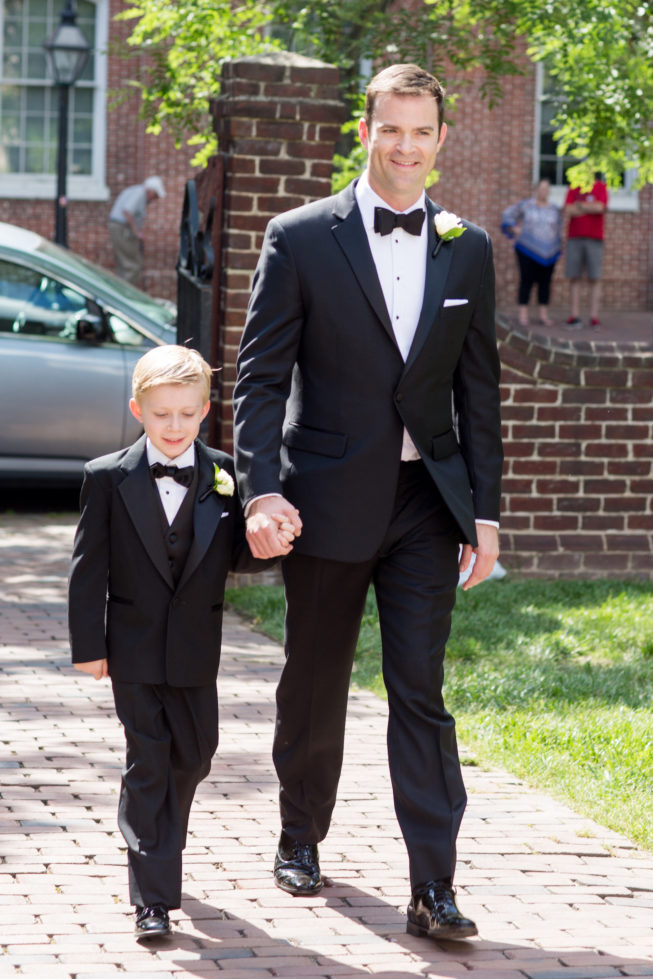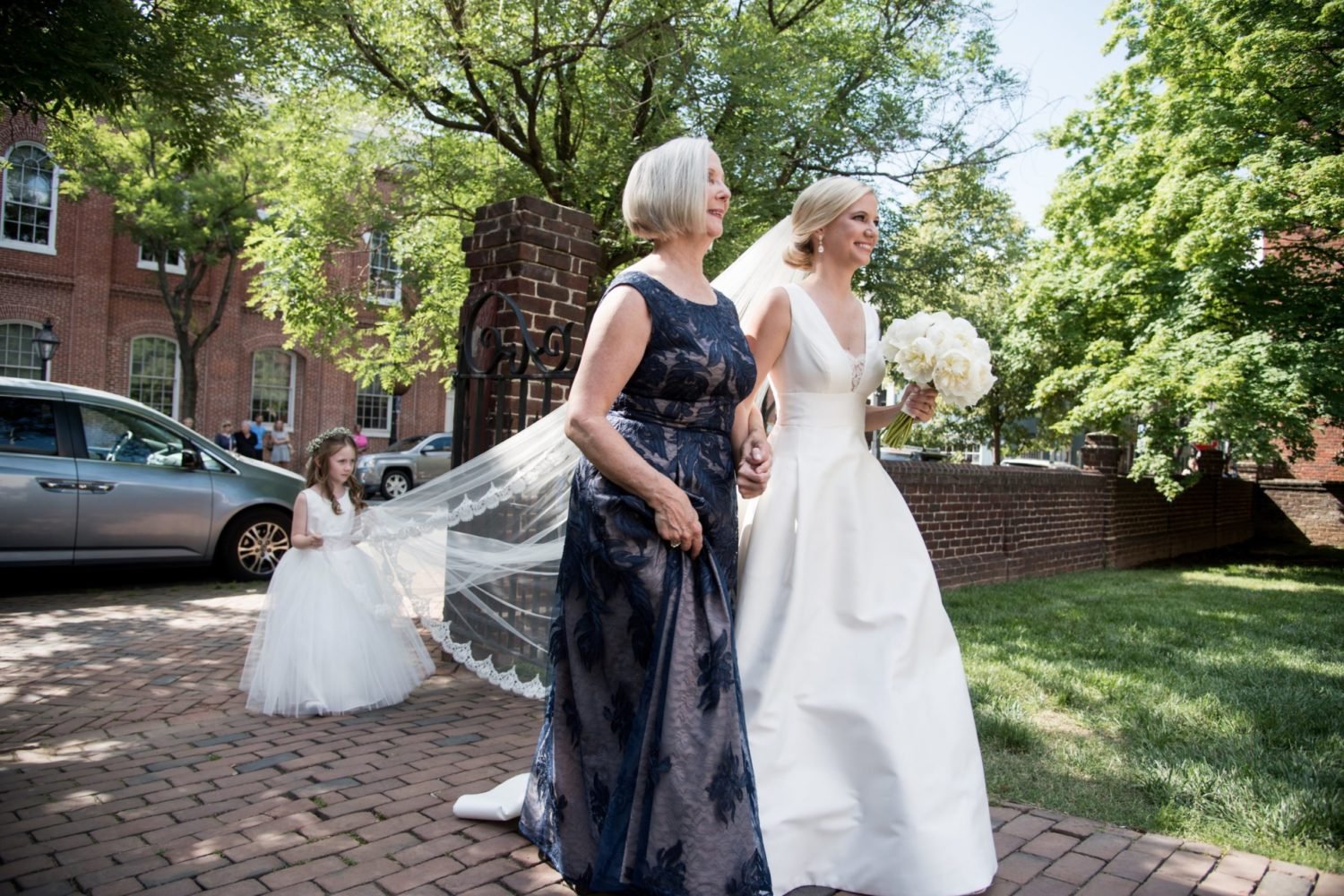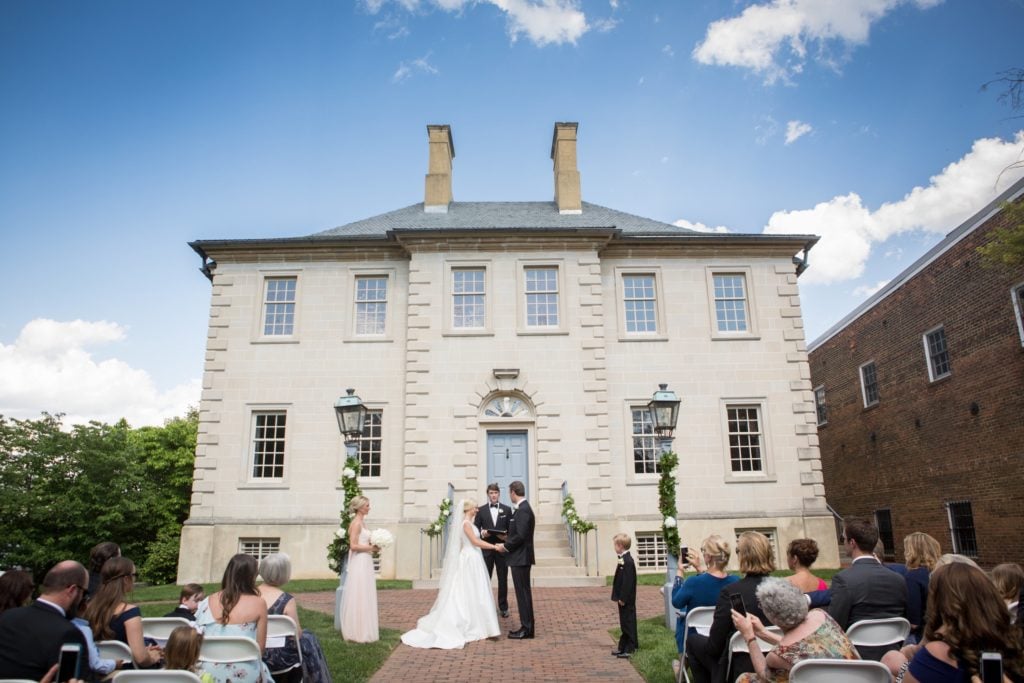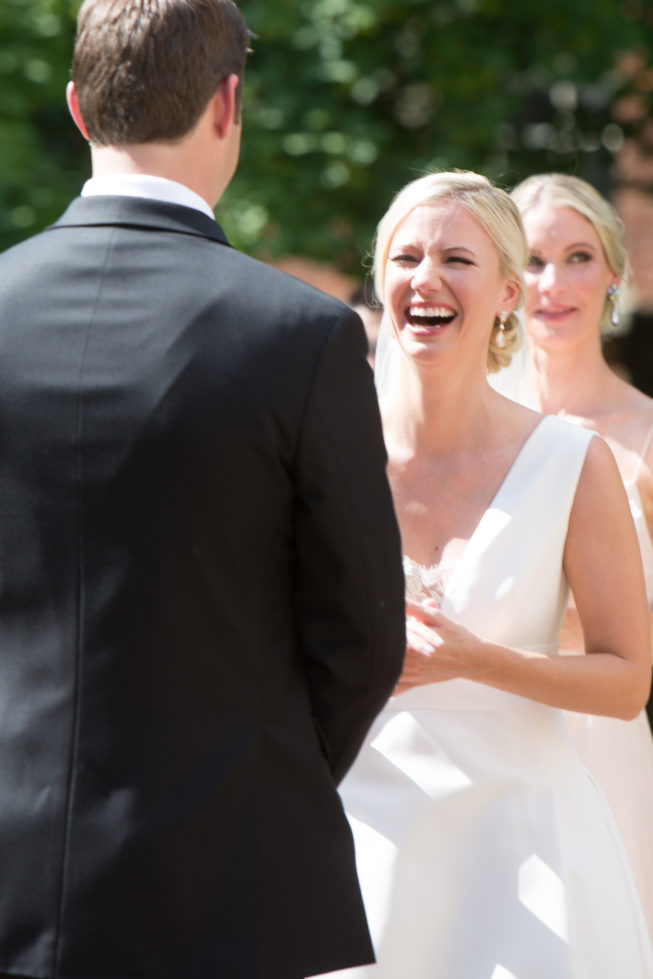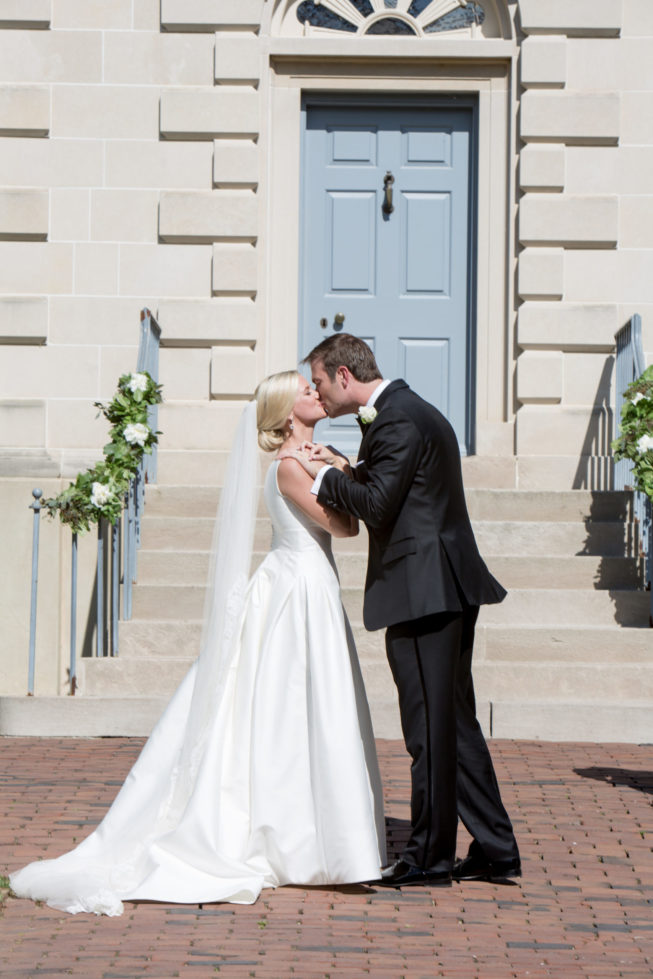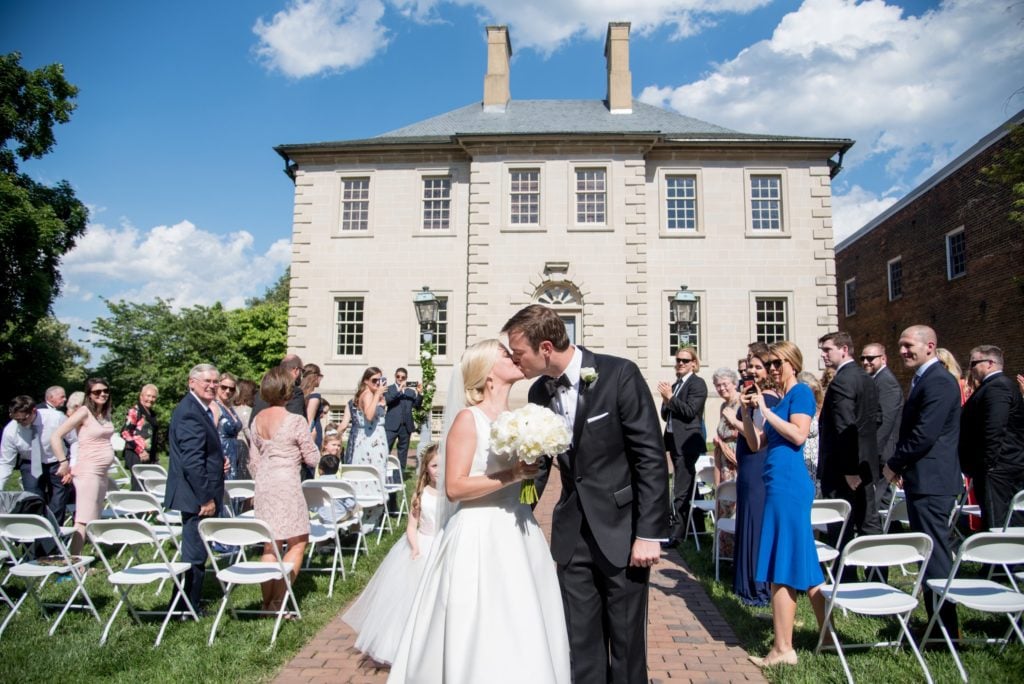 While the newlyweds enjoyed dinner, photographer Mary Kate McKenna edited a few ceremony photos for a slide show at stop number three: the National Elite yacht at National Harbor. "Walking on the dock felt like walking down the aisle again," Wetherly says. "It was amazing to look up and see all our friends waiting for us to board!"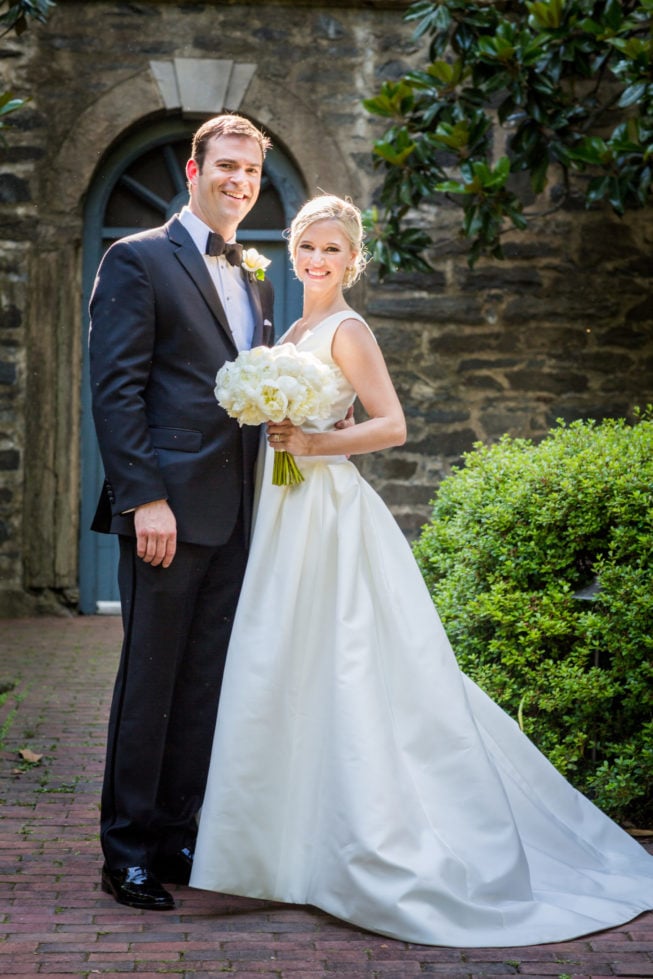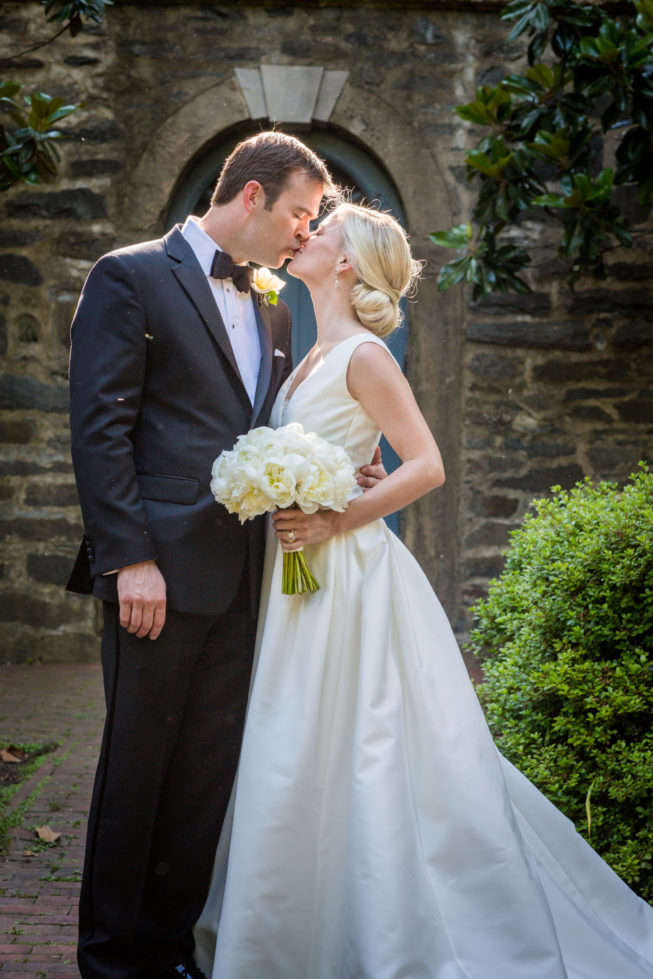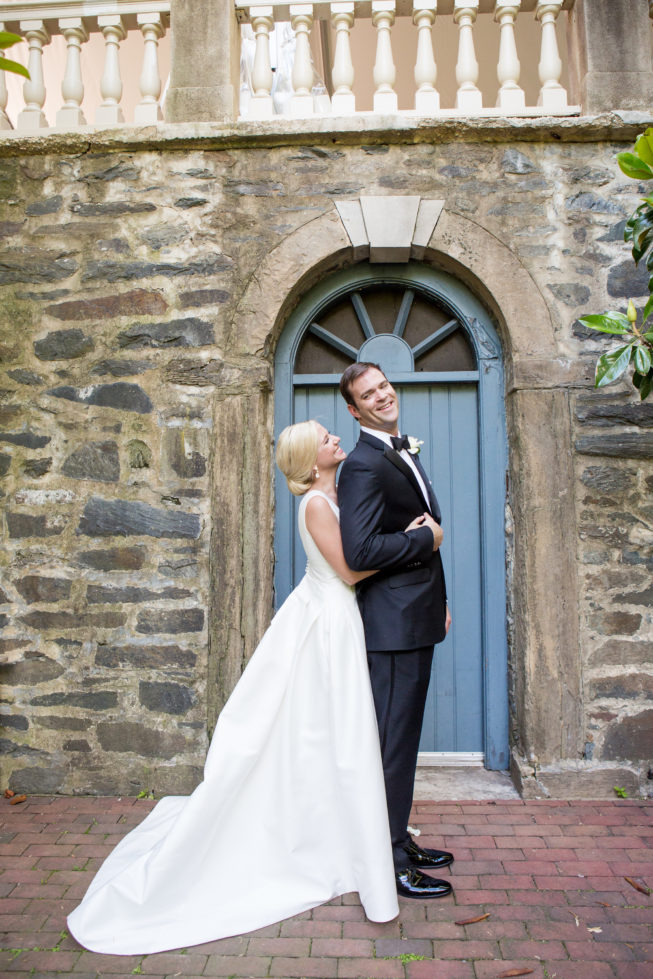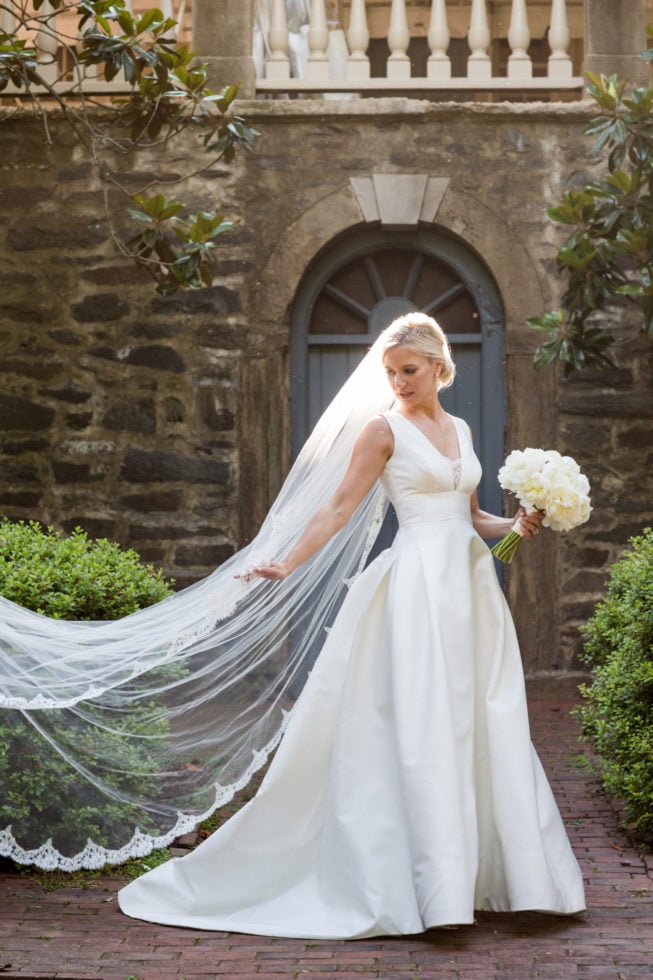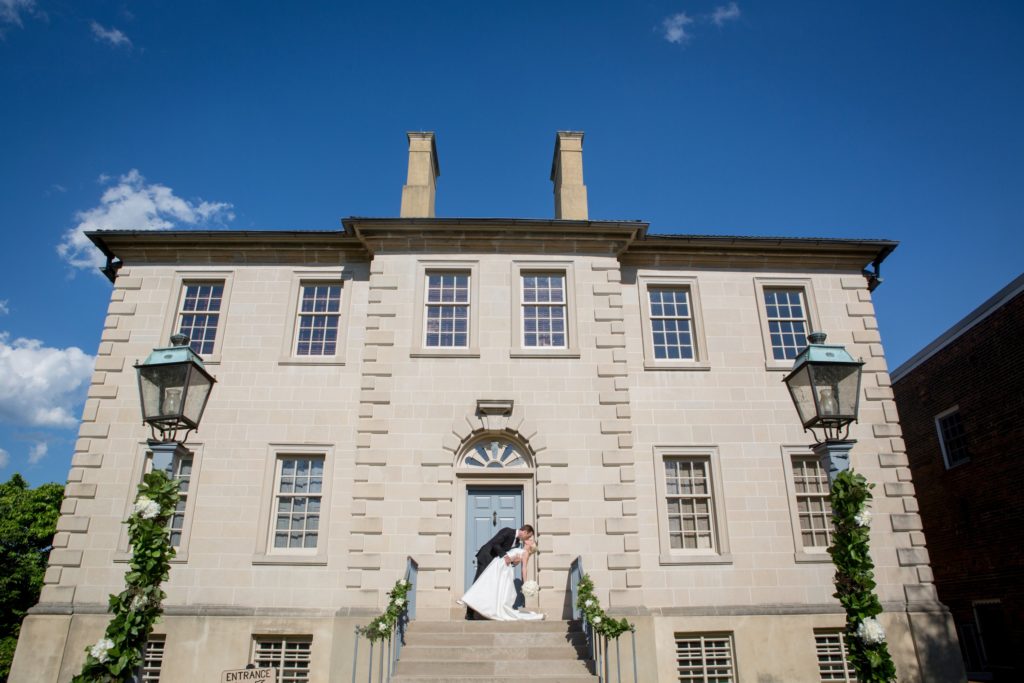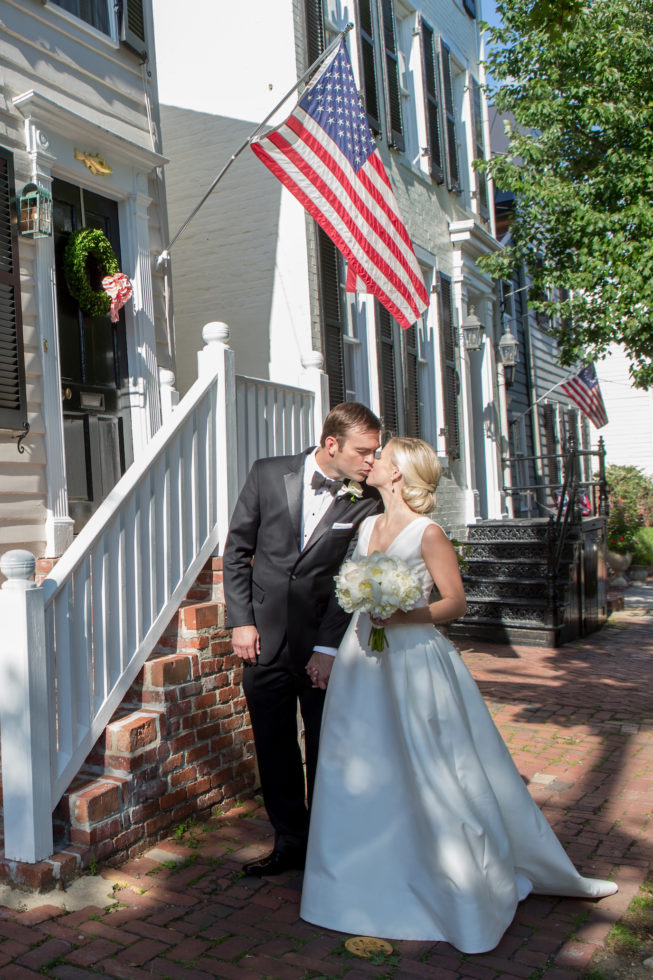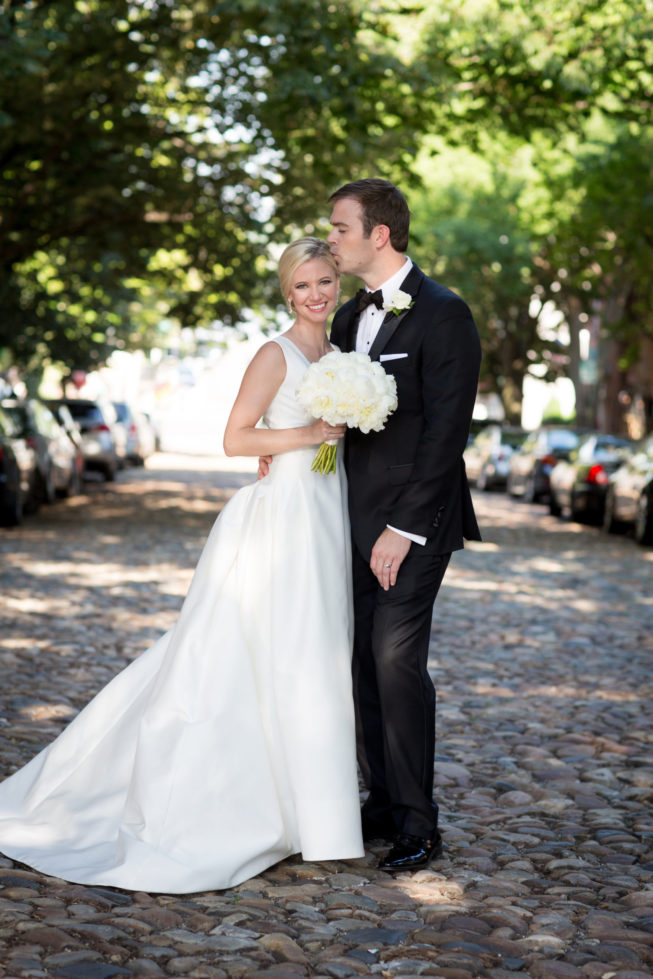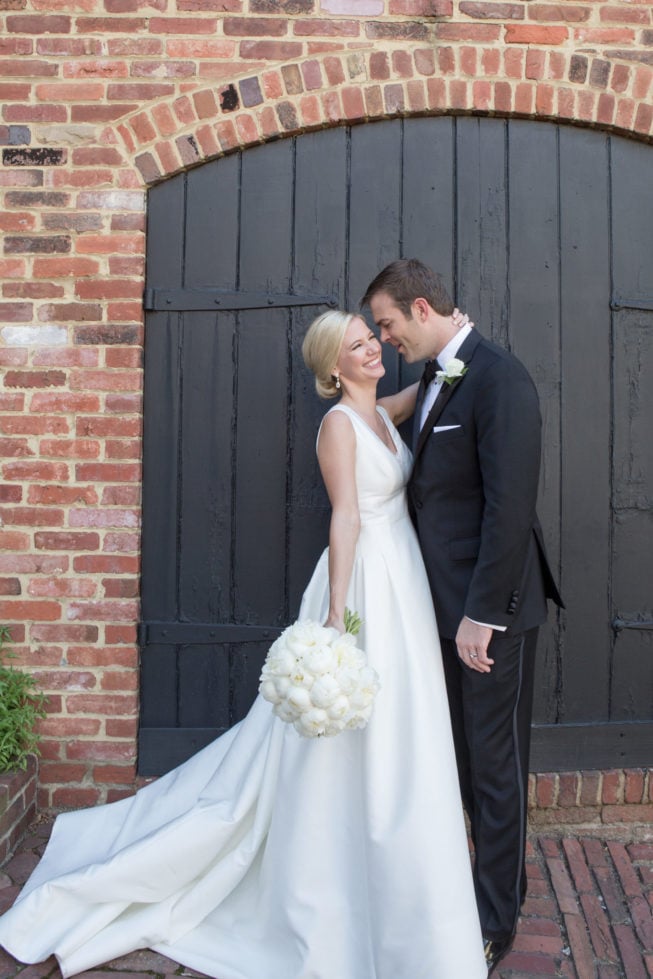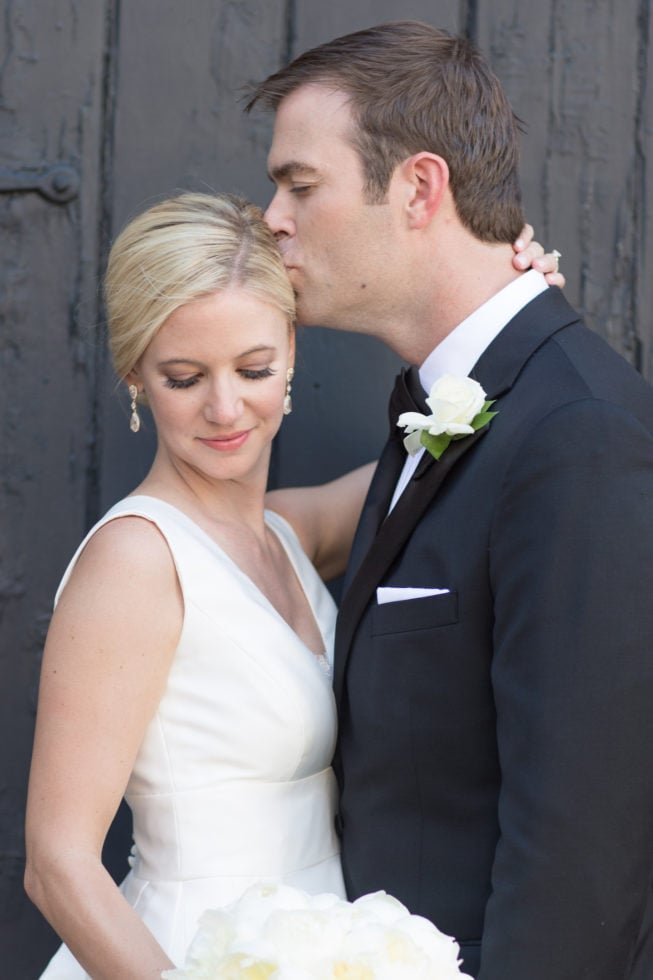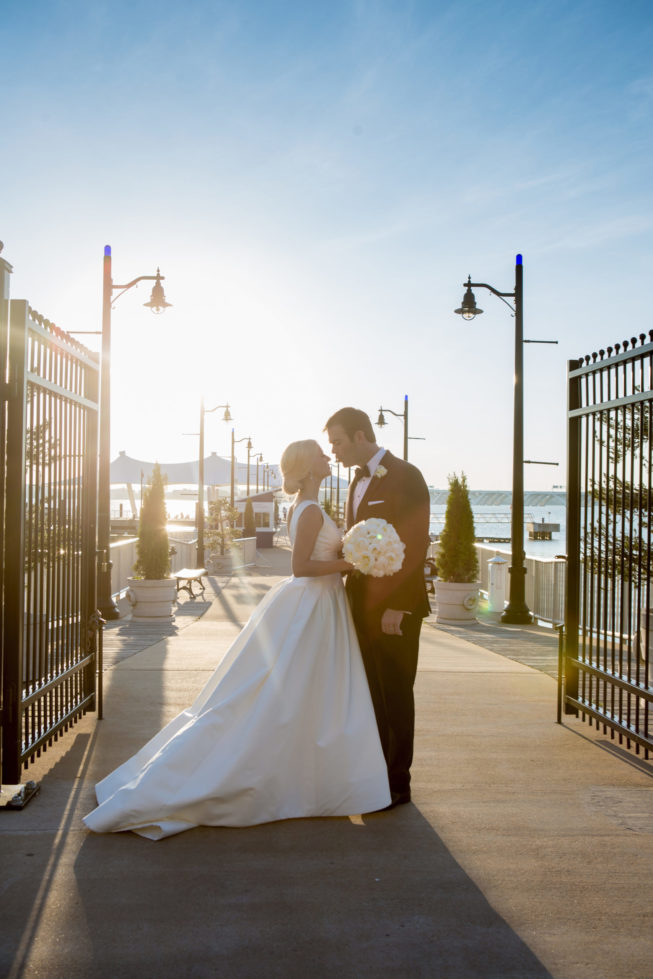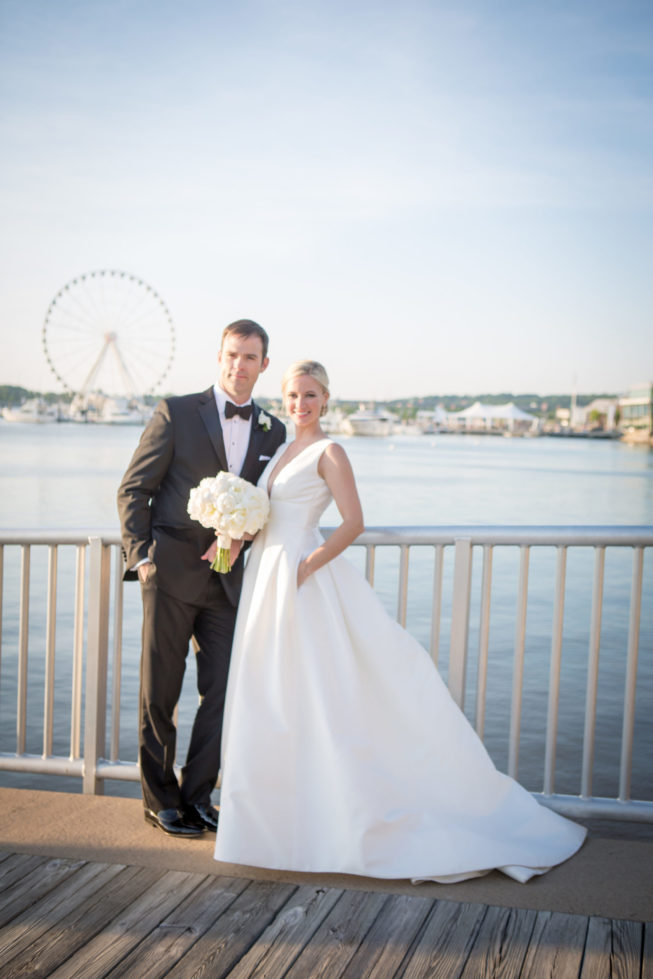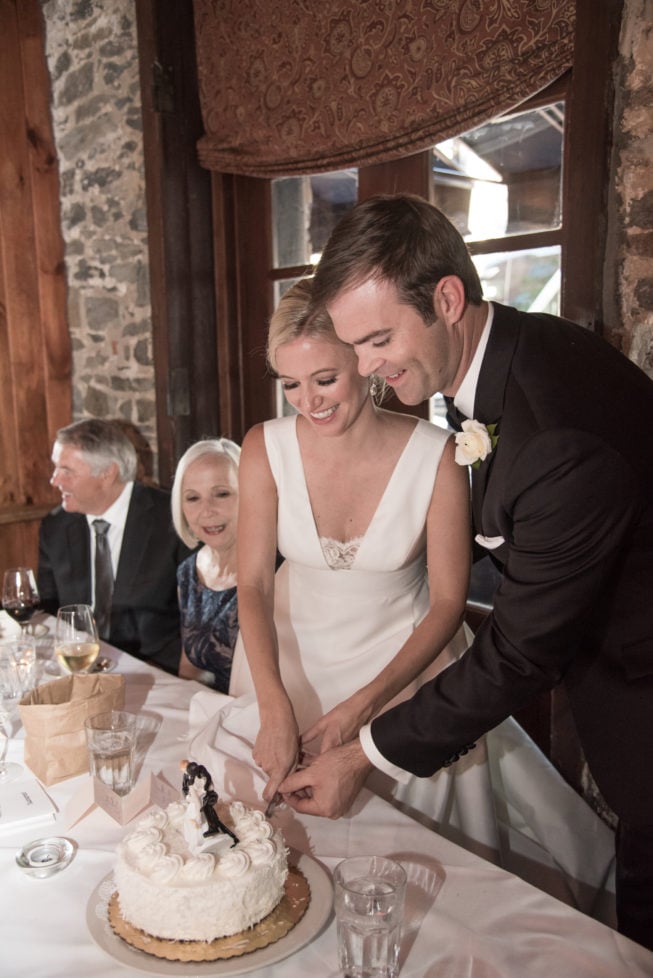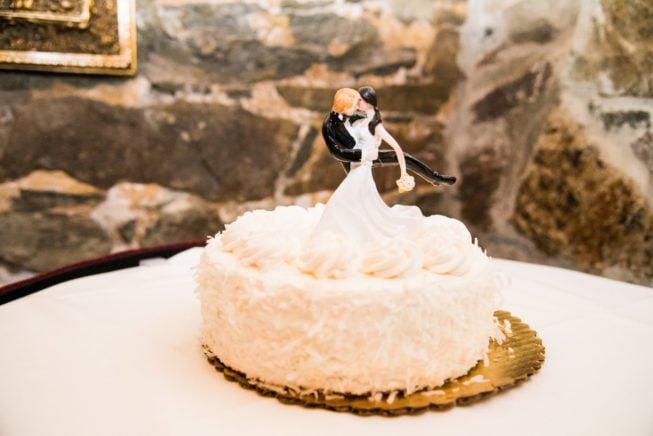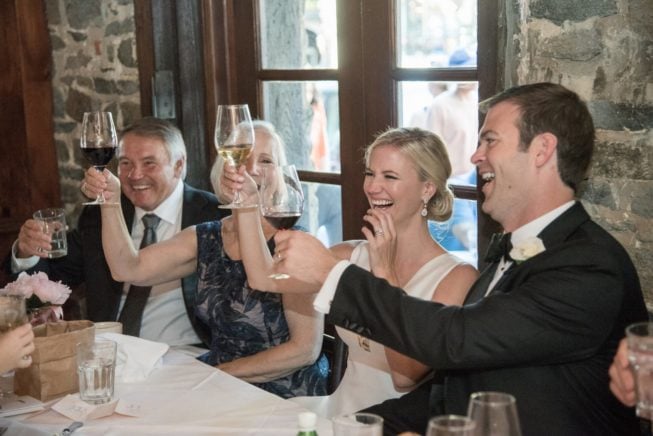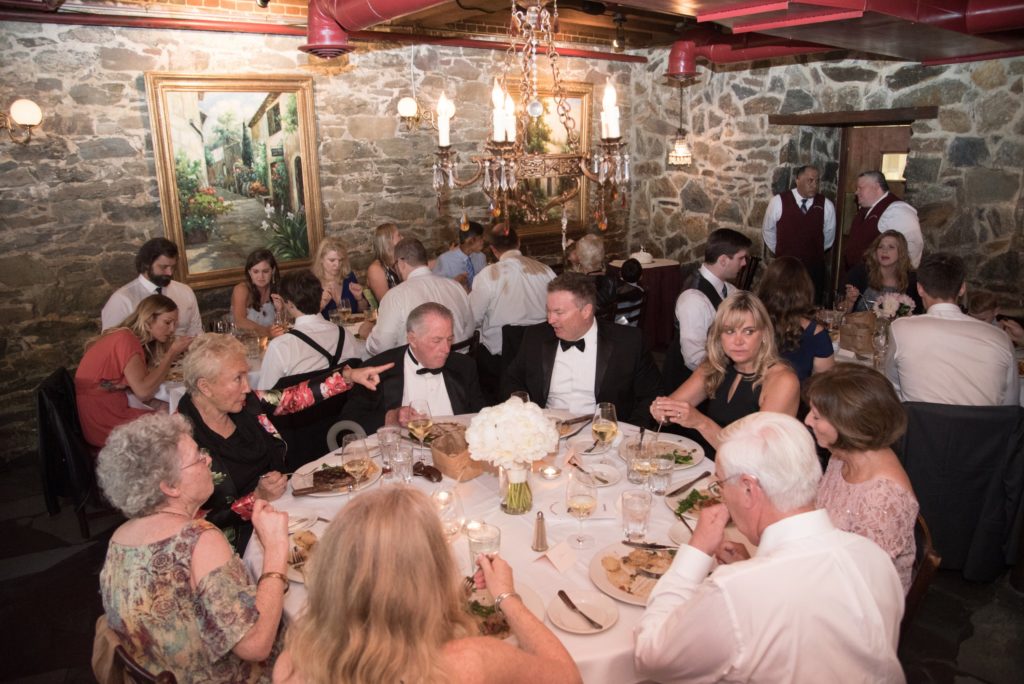 What they prioritized: A family-only ceremony and dinner, and a big celebration with live music on the water (Jason proposed on a boat and they wanted to bring things full circle). To avoid confusion between venues, the couple supplied transportation for their guests, and composed two sets of stationery inviting family to everything, and friends to the celebration. Efficient coordinators and proximity of the venues, including an after-party at MGM's Felt, were key.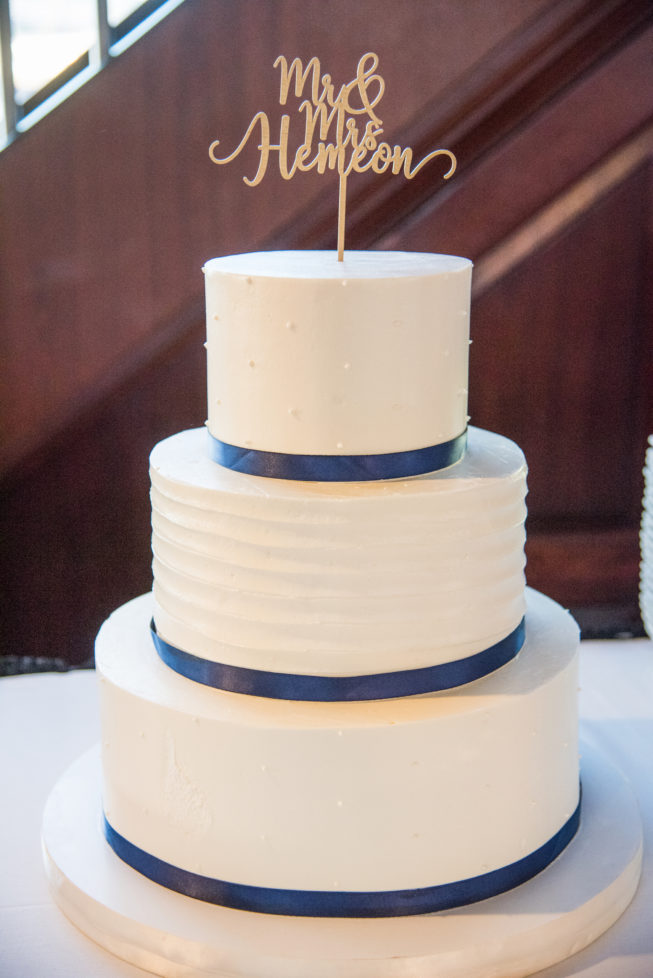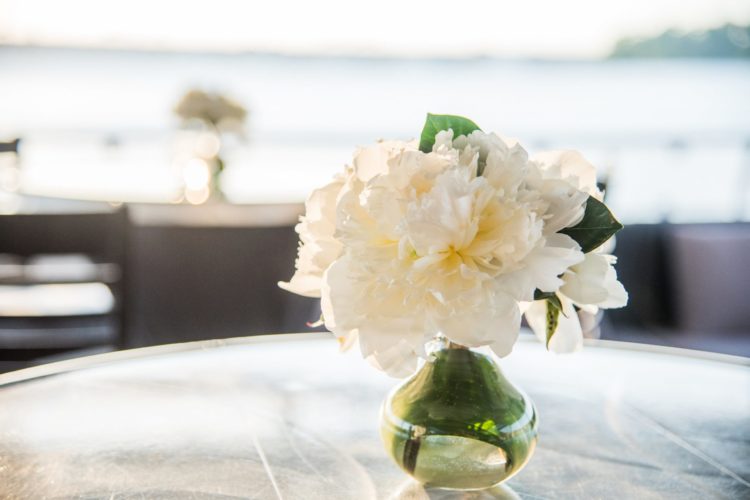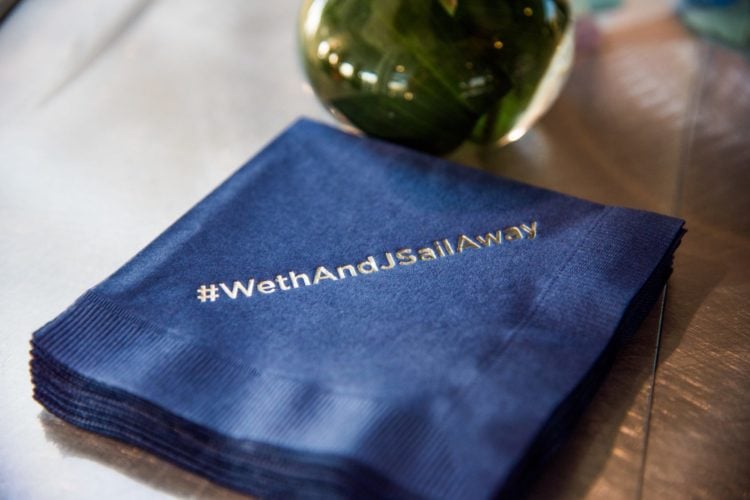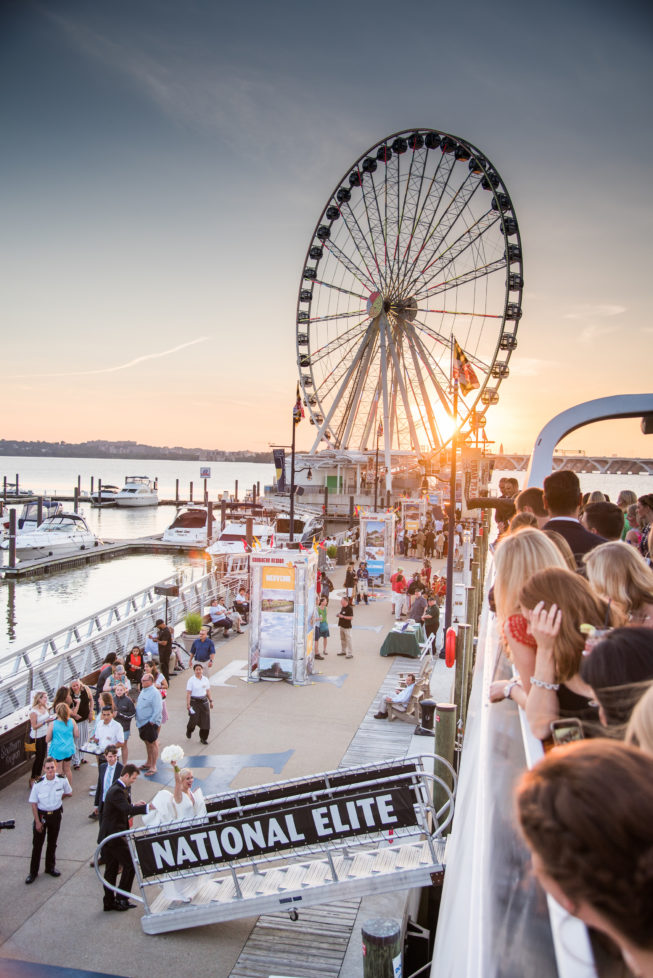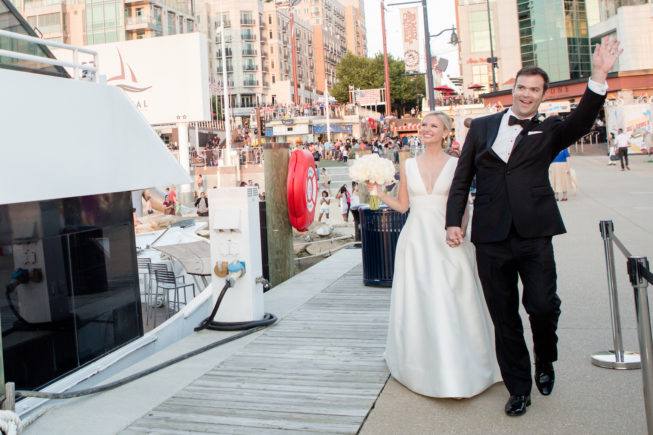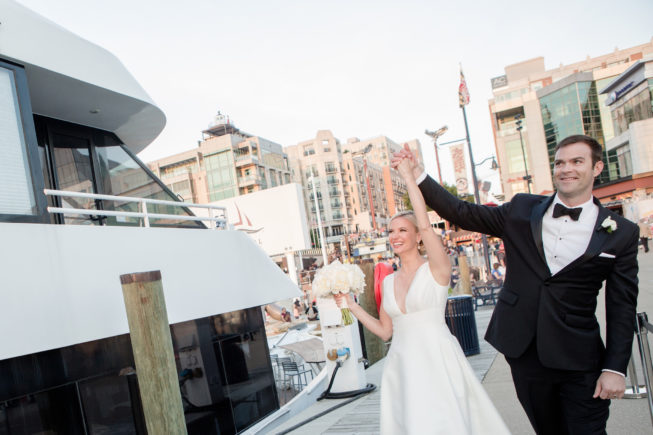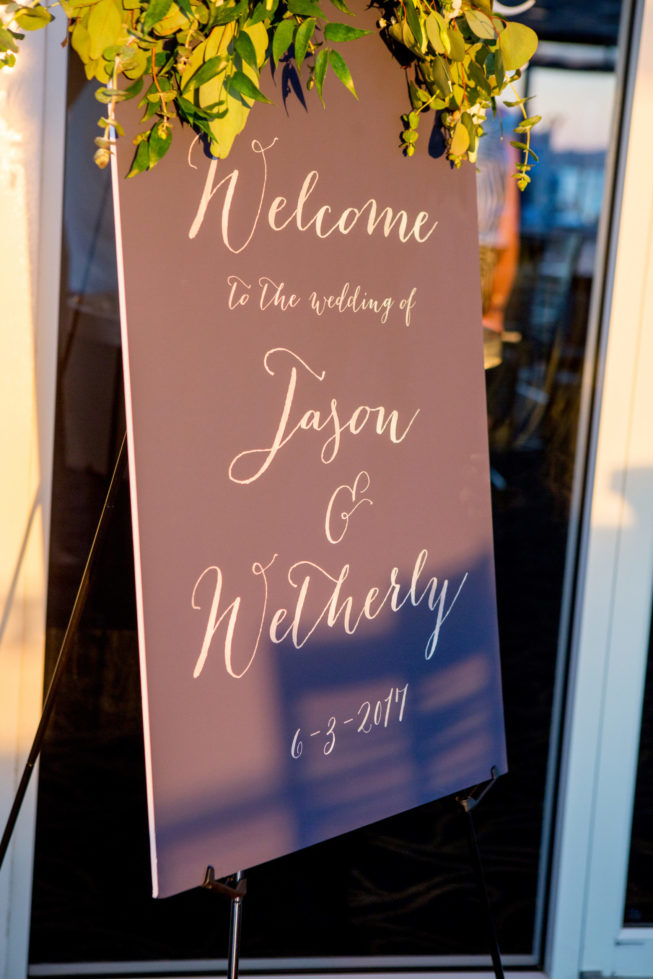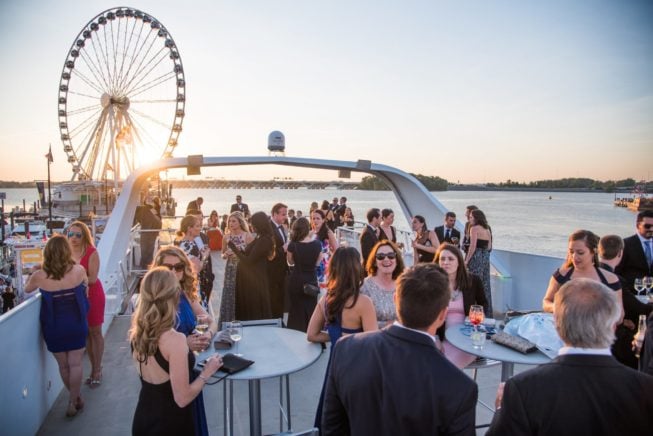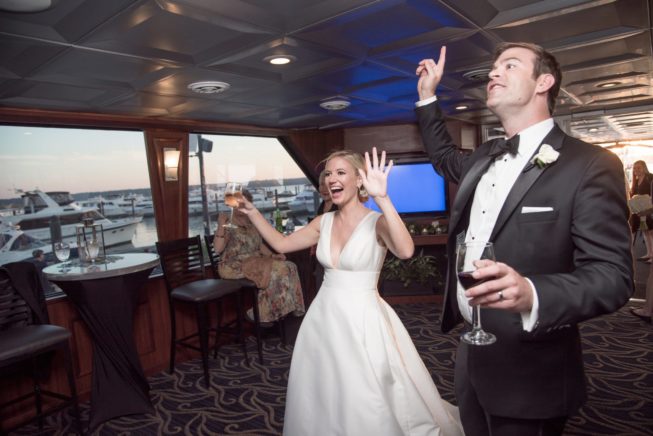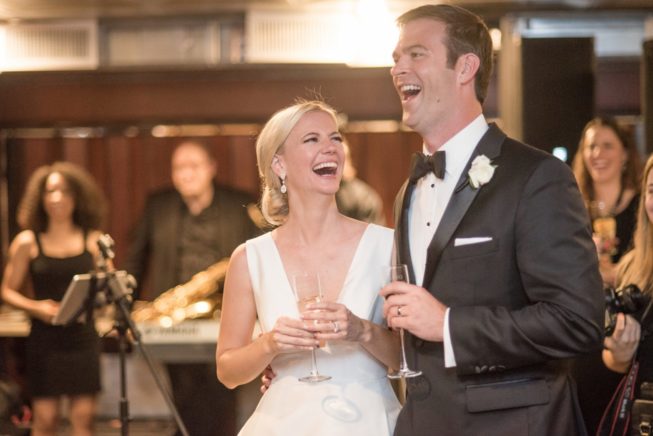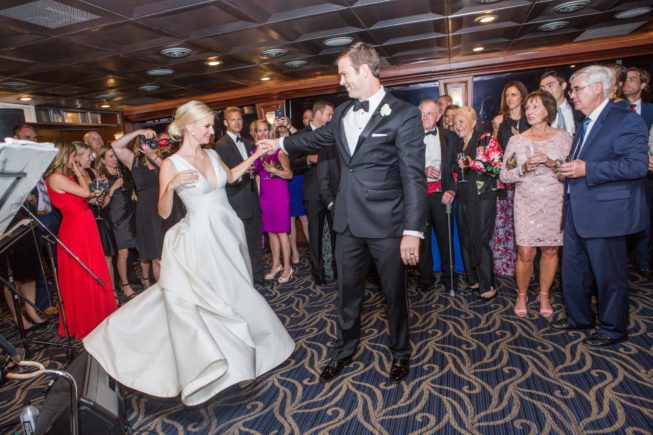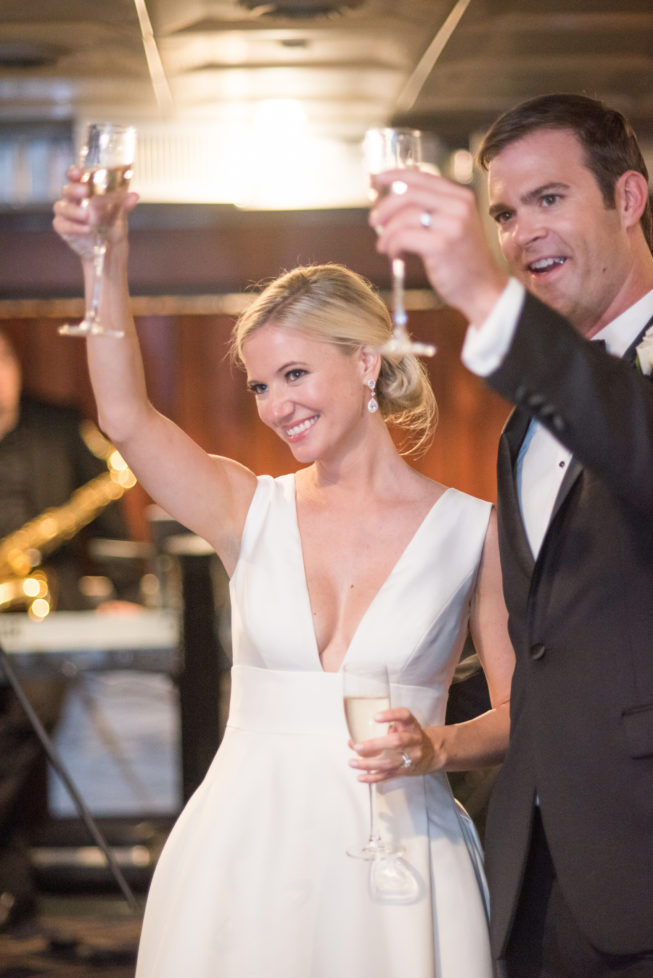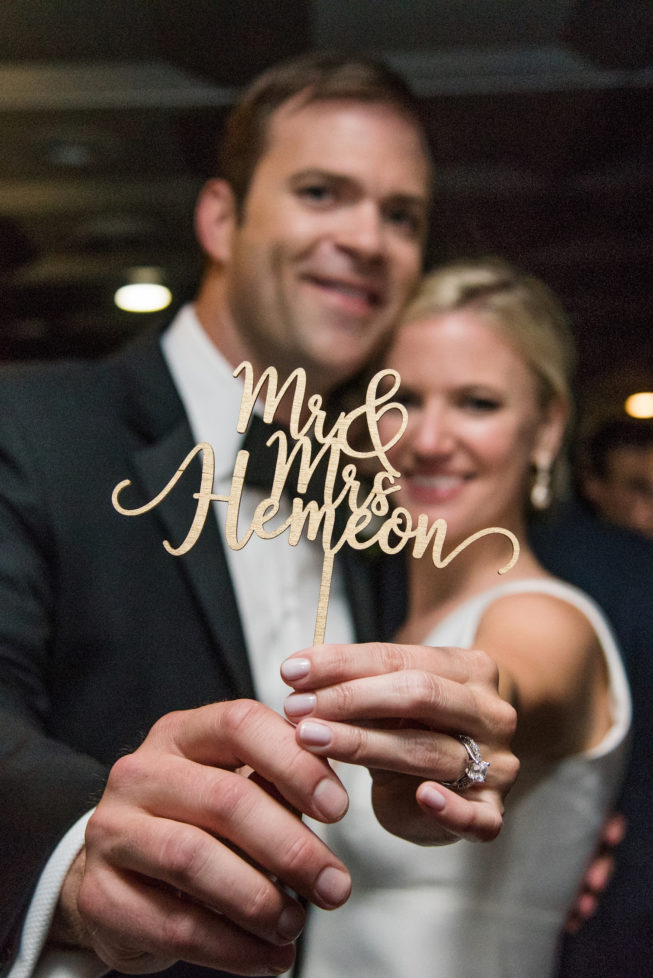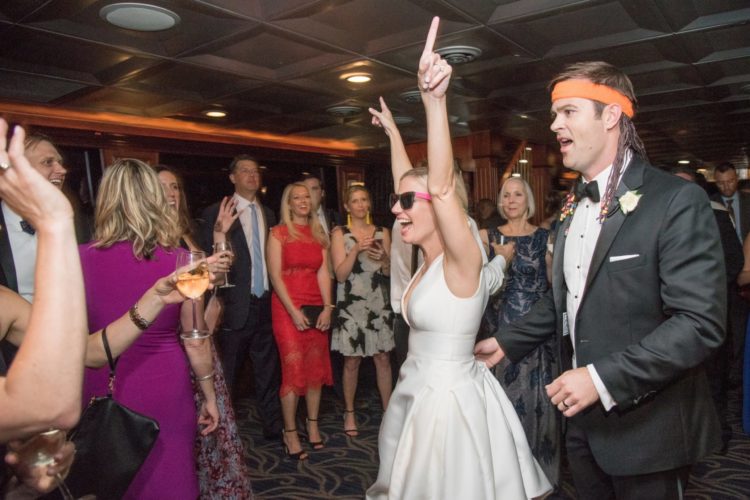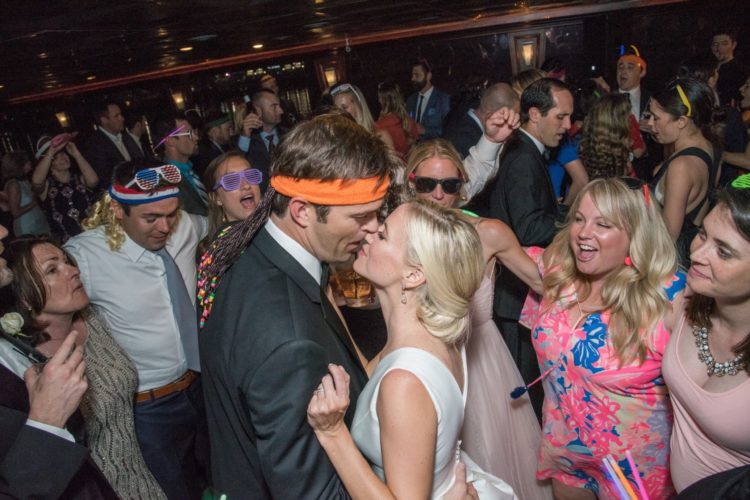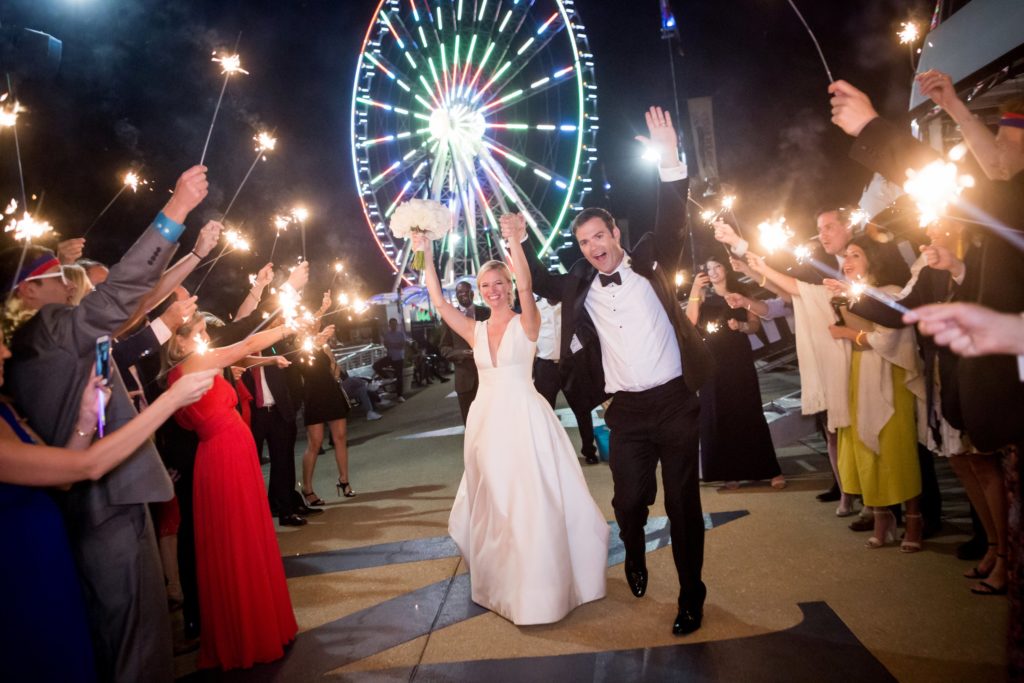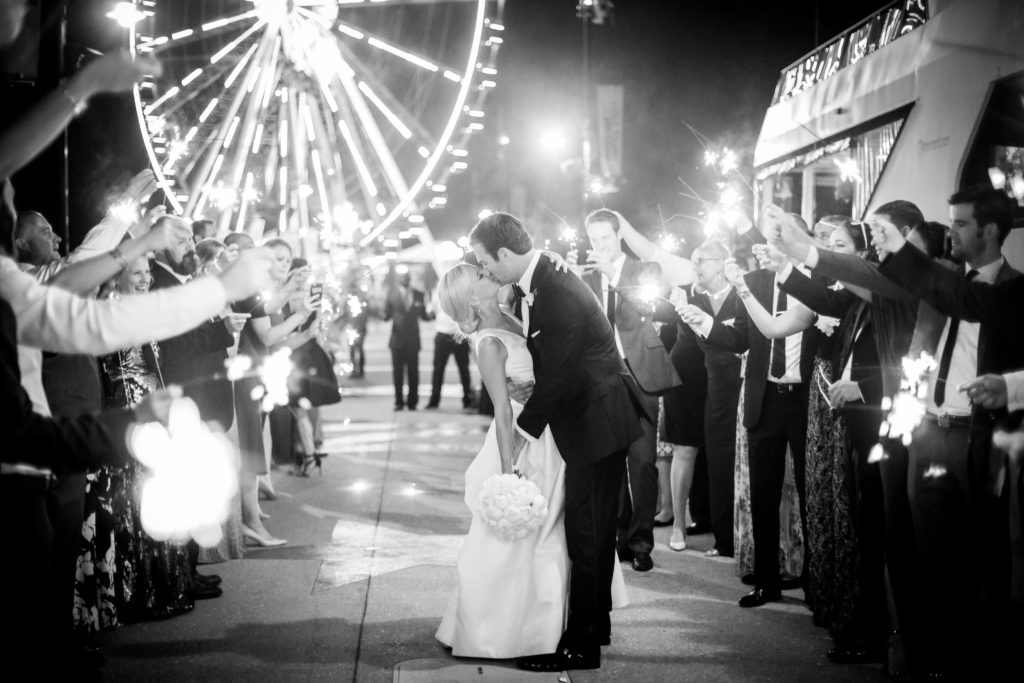 What they skipped: A big bridal party (Wetherly's sister was matron of honor, and Jason's six-year-old son was best man). In place of a big reception dinner, they arranged for hors d'oeuvres on the yacht.
Photographer: Mary Kate McKenna | Flowers: Helen Olivia | Planners: Libby Ulman, Tyler Woods | Dress: Carolina Herrera | Hair & Makeup: Georgetown Bride | Cake: Fluffy Thoughts Cakes | Band: Bachelor Boys Band | Rentals: Sammy's Rentals | Transportation: Ryann Limo, America Bus Charter
For more offbeat wedding ideas, check out the full story from our Winter/Spring 2018 print issue.