Easter is this weekend and despite these lingering chilly temps, spring has also arrived. If you're planning to host, check out these entertaining tips from Bright Occasions founder Margo Fischer. Here, Fischer takes cues from a recent styled bridal shoot at The Goodstone Inn, photographed by Lisa Blume, to offer everything we need to know about setting the perfect spring table—plus at-home floral selection and backdrops—just in time for the season.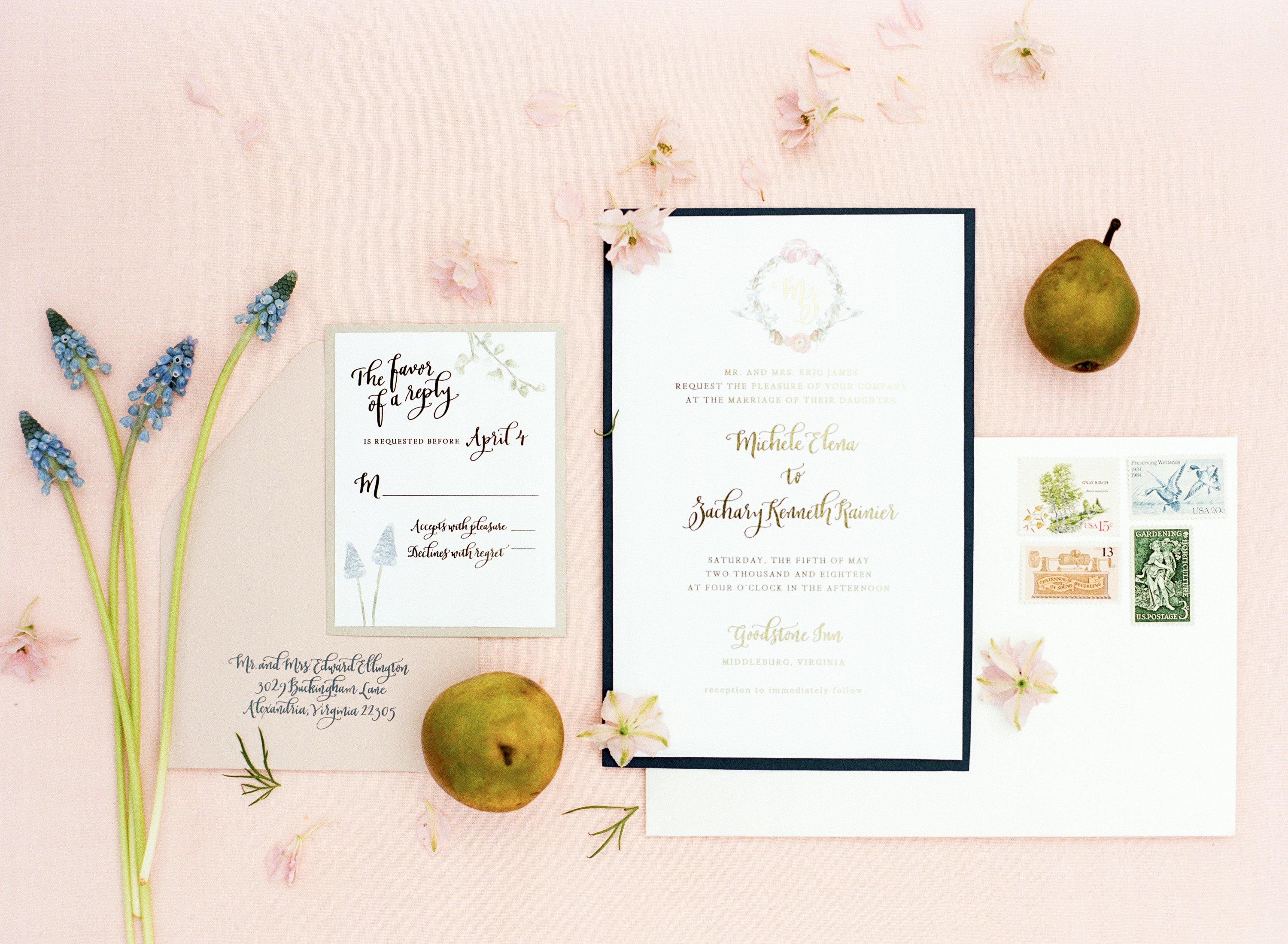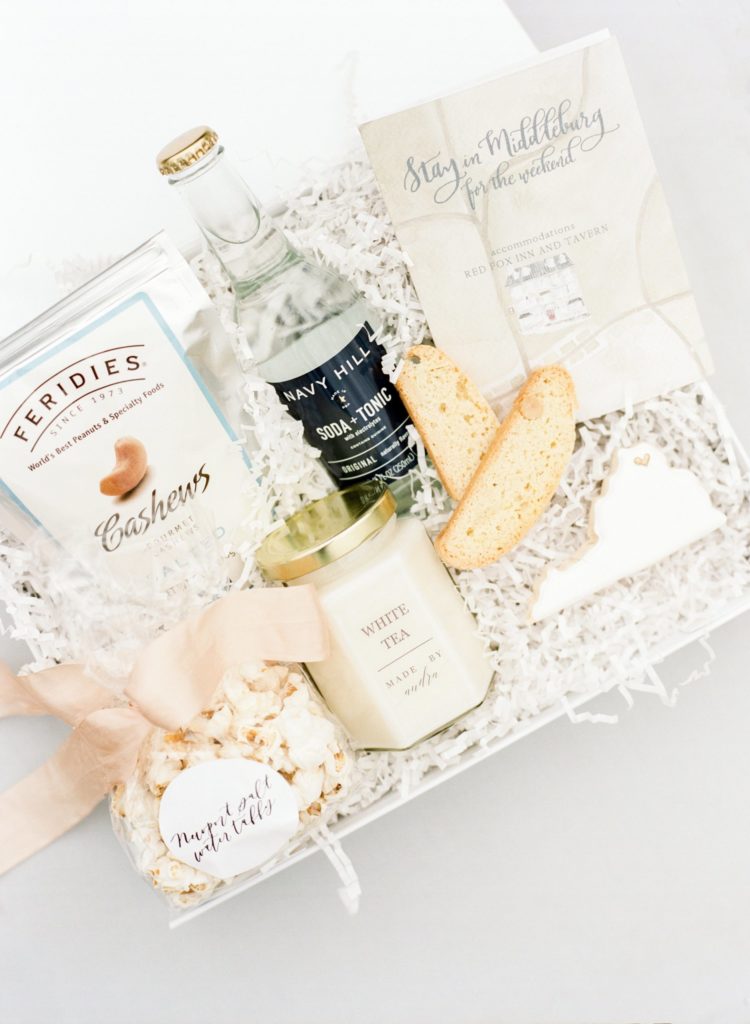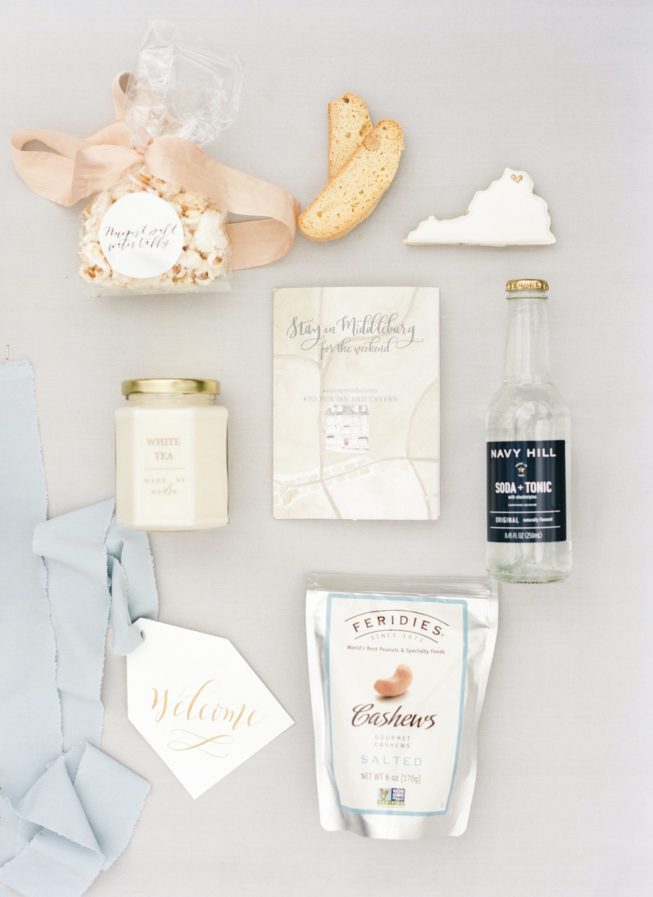 No. 1 When it comes to setting the perfect Spring table, start with selecting your color palette.
Choose two or three primary colors that will dominate the tablescape. If you're stuck, opt for colors that work with your setting, select seasonal colors, or go with your personal favorites!
In springtime, I'm always drawn to lighter pastels with touches of brighter hues. The combinations remind me of my own garden, which is home to a pale pink cherry blossom tree, yellow forsythia bush, peach ranunculus, light blue muscari, orange tulips, and more. For this shoot, our inspiration was an English garden. We chose pale blue and peach for our primary colors and accented with shades of coral, light purple, and deep green. The peach floral really pops against the very pale blue linen. And in the centerpiece, each bloom stands out with the varying hues and textures.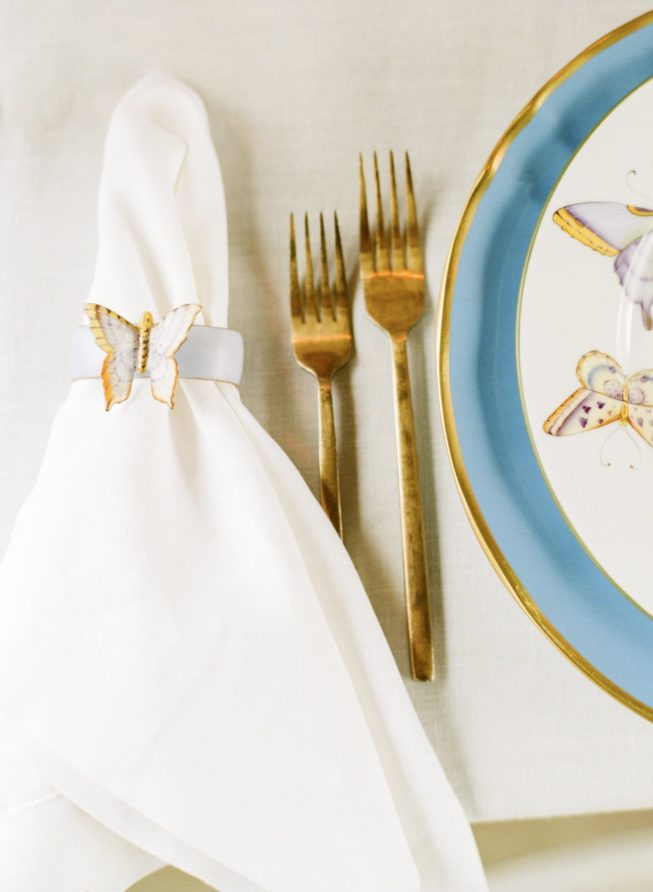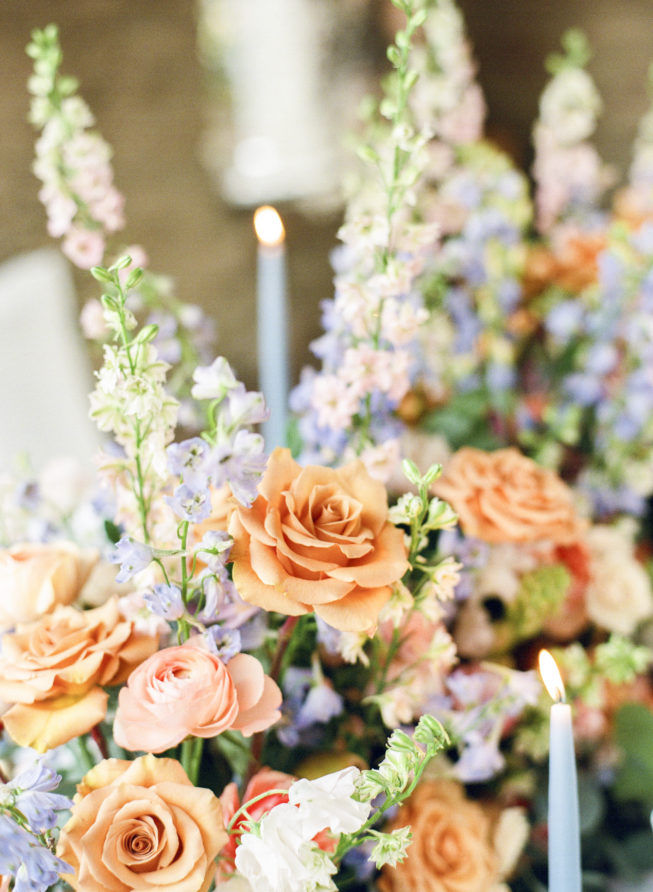 No. 2 Setting a table is like picking out an outfit—start with your base (i.e. linen, chairs and place settings), add your accessories (chargers, flowers, candles), make sure the pieces all go together and then edit or remove anything superfluous!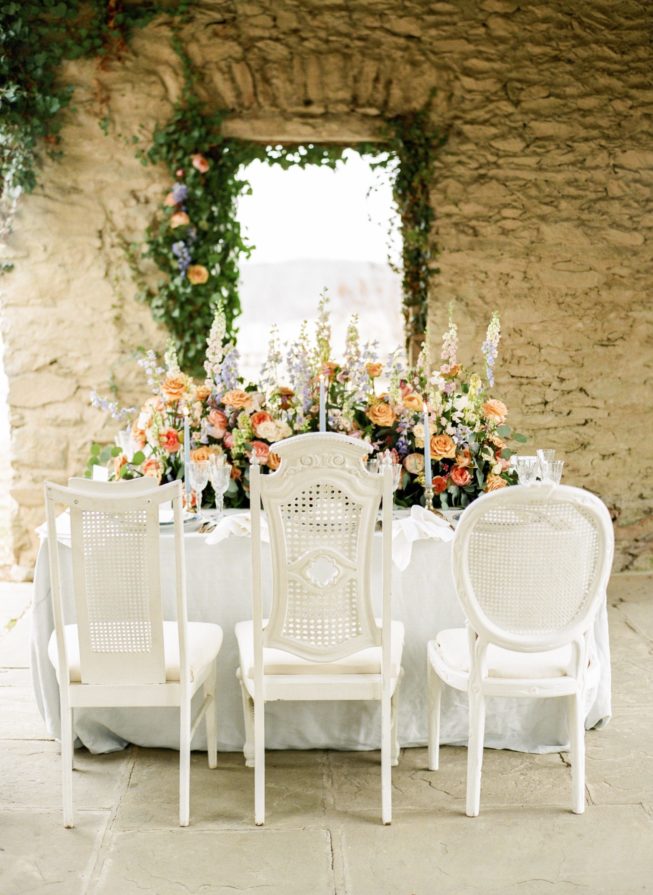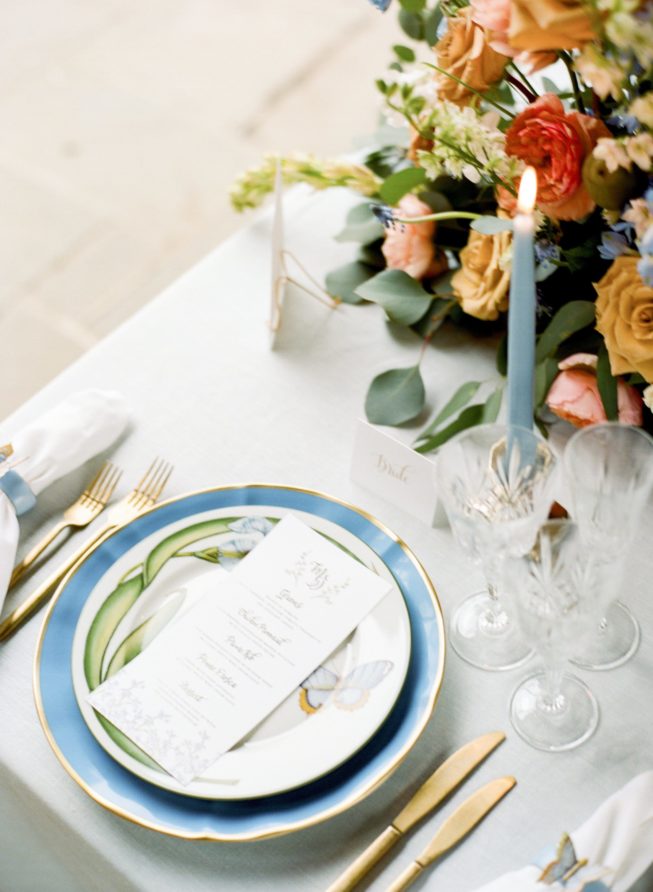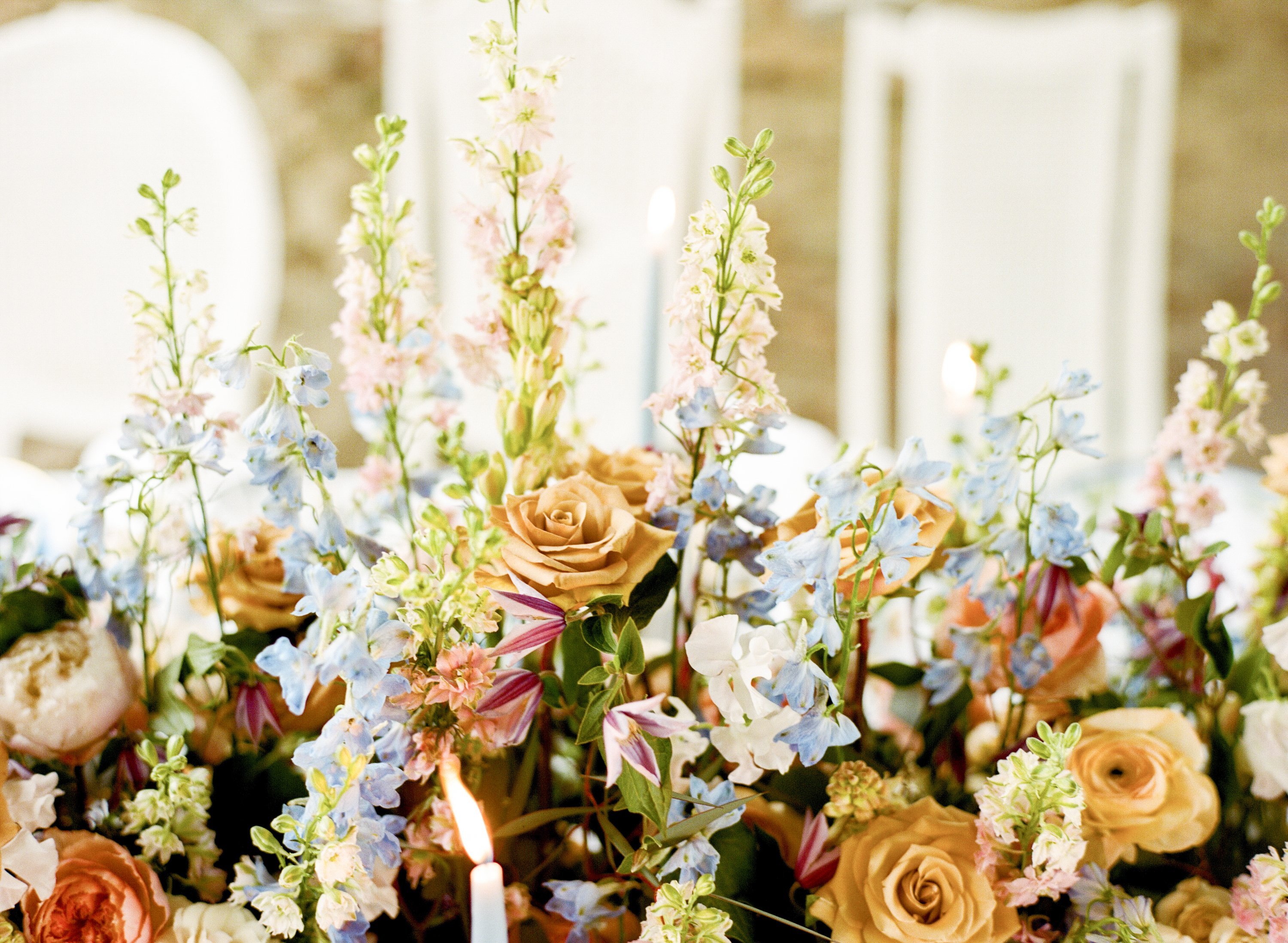 No. 3 When in doubt add fresh flowers!
Flowers dress up a table and are what your your eyes are drawn to when first seeing a table. So even if you don't have matching place settings or the right type of wine glass, don't fear! You can still have a gorgeous spring tablescape by adding fresh flowers to your table. If you are using long tables, go with a linear design and either one long arrangement or multiple arrangements down the table. And for round tables, either one central centerpiece or multiple arrangements clustered in the center of the table. 
Central areas to add flowers include your dinner table, coffee table and fireplace mantle. You may also consider adding accent touches like a wreath at the door, arrangement where the buffet is set-up, etc. If you are buying your own arrangements, rather than choosing a lot of different styles (of flowers) go with consistency. Potted plants or cut flowers for vases always look great. If there is a specialist where you are purchasing, you can also ask their advice for your set-up. Add some candles and you are all set.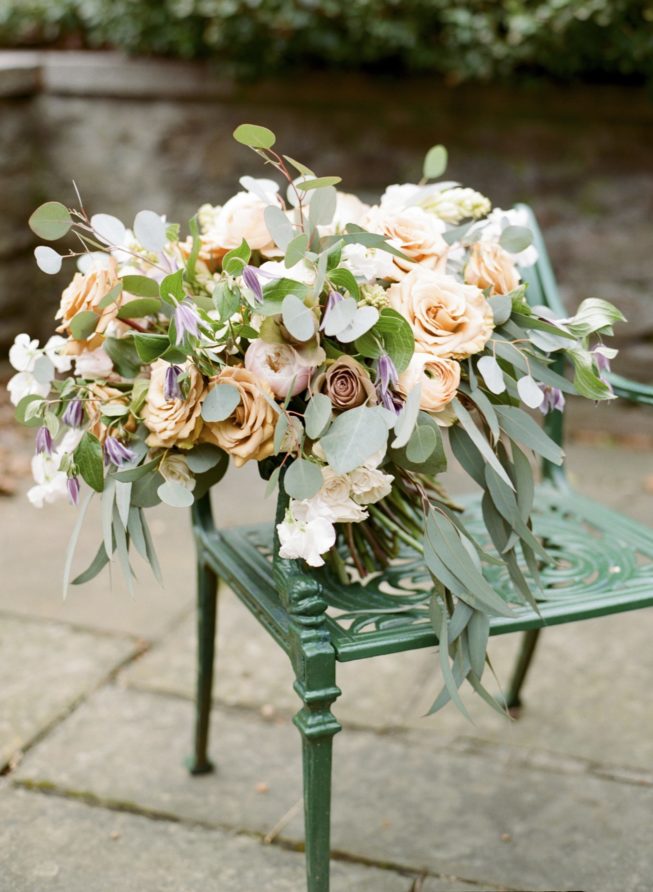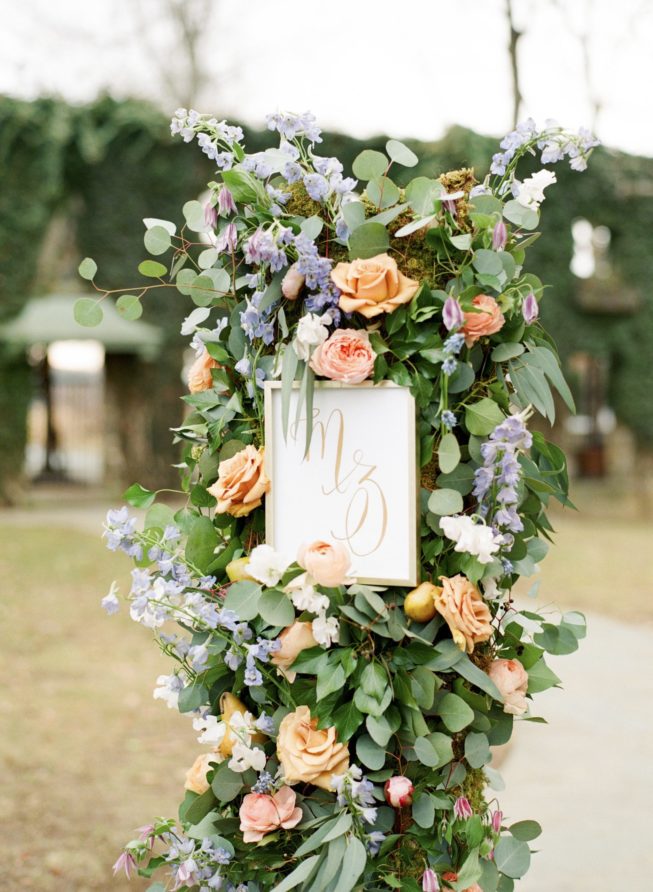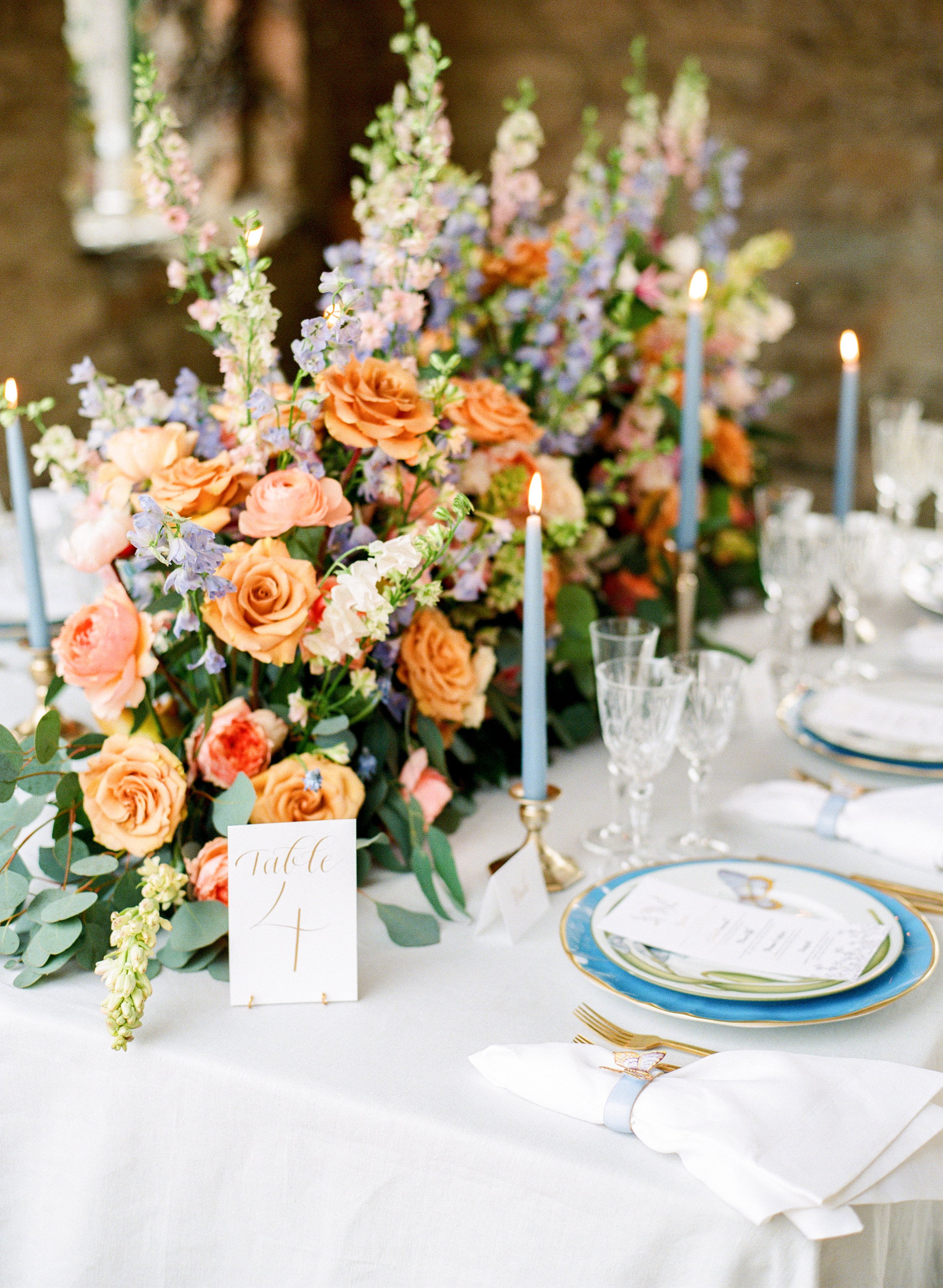 No. 4 Use chargers to dress up your table. A charger is a hybrid between a plate and a placemat. It frames the plate and really completes the tablescape.
You can choose china or get creative with marble or wood boards, wreaths, or decorative paper under your plate.
We used hand painted chargers, napkin rings and china from Anna Weatherley for our place settings. Her pieces are one of a kind and I love how the chargers add a perfect punch of brighter blue on the pale blue linen.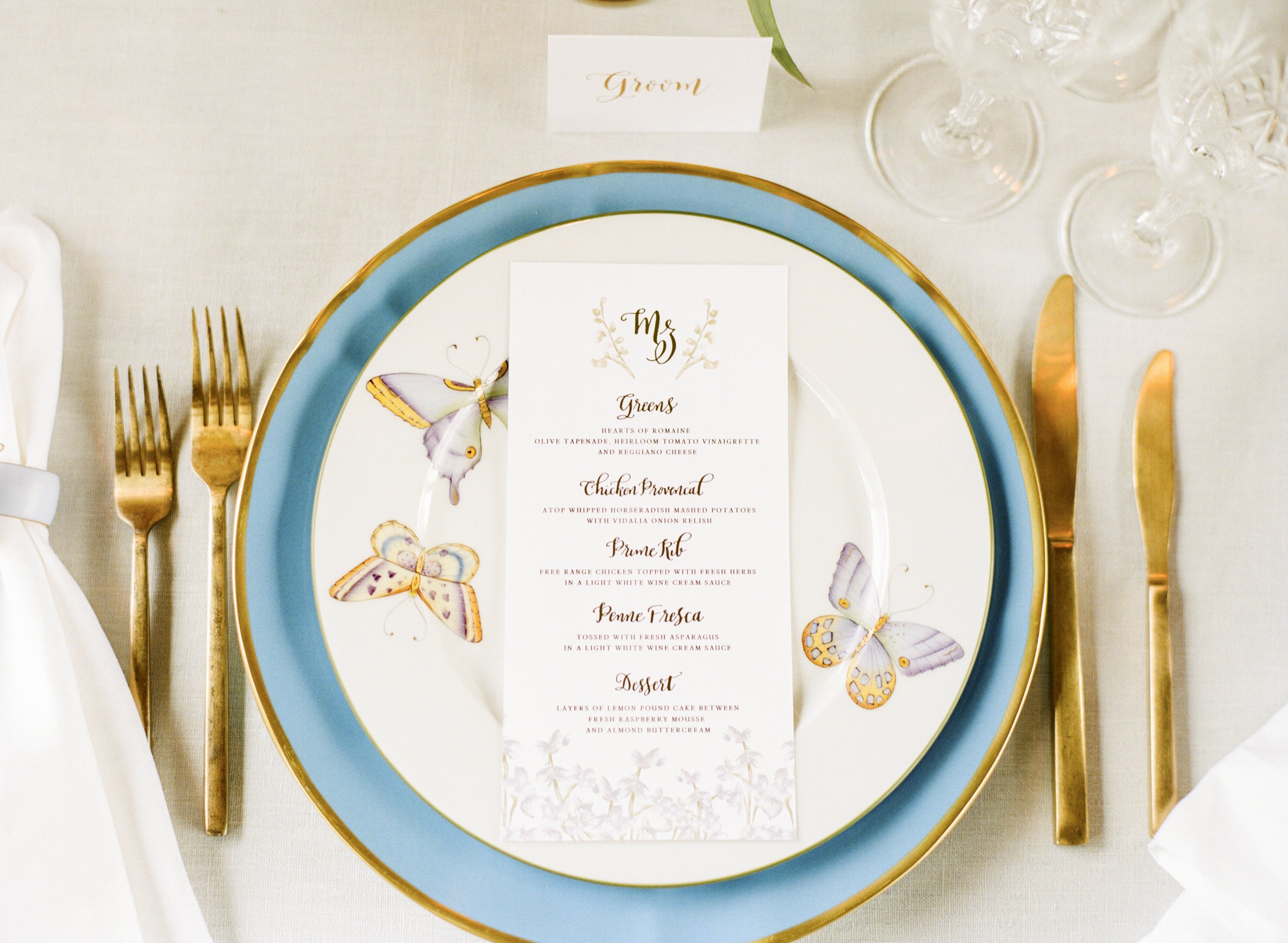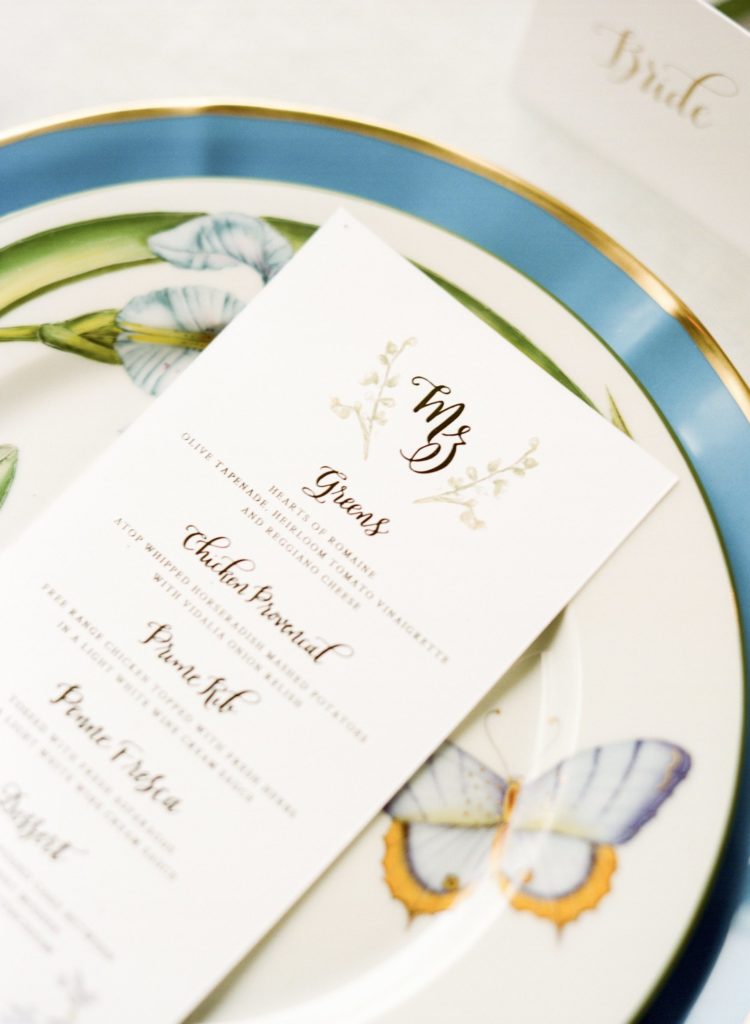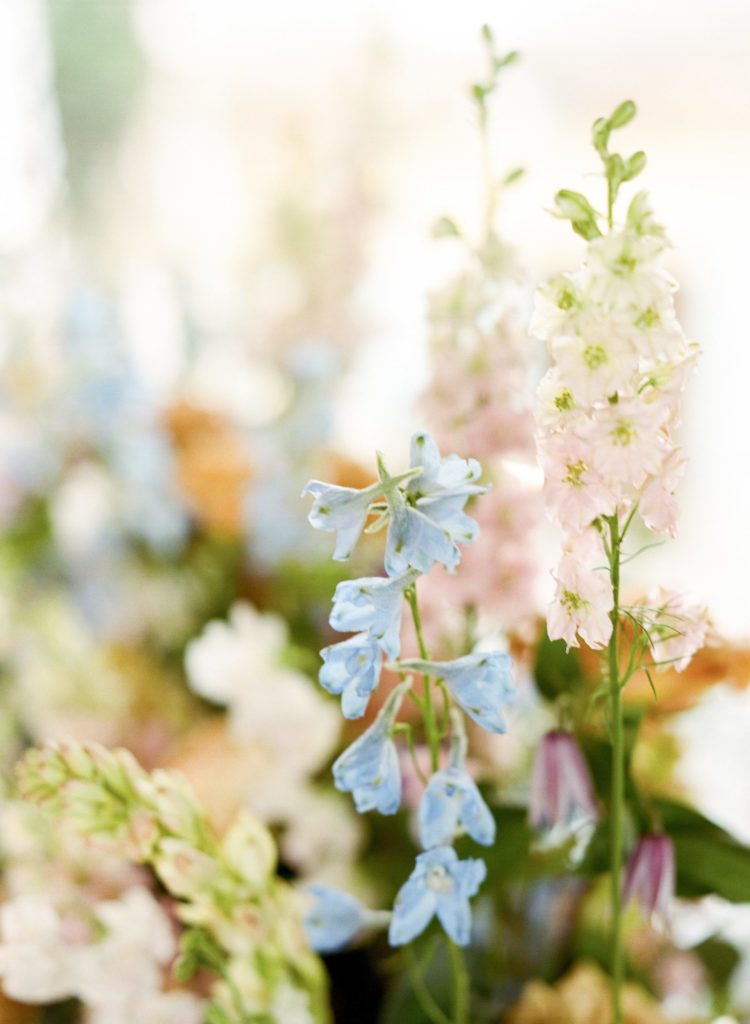 No. 5 Don't be afraid to mix and match. Instead use pieces that coordinate, but have some variety!
For example, your chairs don't have to all be the same, but should have some similarities. We used differently shaped white vintage chairs from Something Vintage, and I love how this made the chairs stand out. Or maybe you don't have all matching glasses, but have different clear glasses that you can group for wine, water and champagne at each place setting.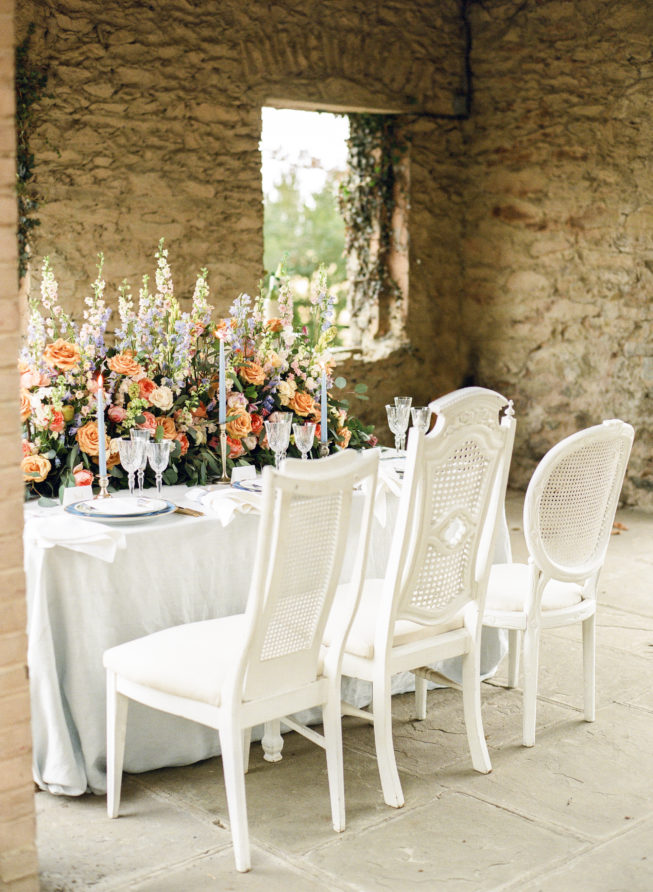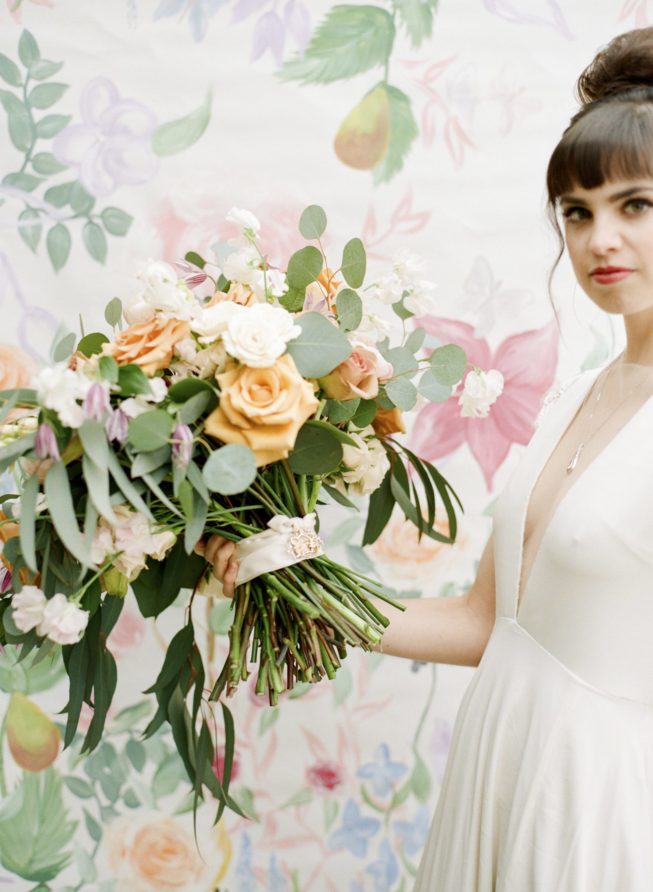 One last thing: Backdrops (like the one pictured directly above) have really become popular in the last few years, and they're not just for weddings! To create a focal point or even a central place for taking photos at your home event, use a backdrop.
We used a hand-painted backdrop as a focal point for this photoshoot. The colors in the painting complemented the floral design and tablescape. I love floral wallpaper and asked a local artist to design something with an English Garden in mind! If you don't want to bring in a separate piece of art, your backdrop could be something you already have in or around your home, such as your fireplace that you've decorated with beautiful flowers and candles, or that beautiful blooming Cherry Blossom tree in your backyard. Or it could be something you make/buy and then set-up on a blank wall or area in your backyard.  To find a perfect spot for a backdrop, first make sure you are picking a space with good lighting! And that the space is big enough for the backdrop of choice.
Enjoy!
Creative Team
Designer & Planner: Margo Fischer, Bright Occasions | Photographer: Lisa Blume Photography | Venue: The Goodstone Inn | Florist: B Floral Event Design | Rentals: Select Event Group (gold flatware and glasses); Anna Weatherly (China, chargers, and napkin rings); Something Vintage (chairs); La Tavola (linens and napkins) | Welcome Gift: Marigold & Grey | Backdrop: By Brittany Branson | Calligraphy: Meant to Be Calligraphy | Stationery: Third Clover | Cake: Buttercream Bakeshop | Model: Jaclyn Jones via THE Artist Agency | Hair & Makeup: Amie Decker Beauty | Dress: Darcy gown by: Kirsten Paige | Jewelry: Hunt Country Jewelry