Morning routines are almost Jetsons-like in this Wesley Heights bathroom created by architect Carmel Greer.
Greer's clients opted for a U by Moen digital shower, which is installed in the glass-doored walk-in. Attached to the dual Waterworks shower heads, the system can be controlled via an app or Alexa and lets the couple start the water before they've gotten out of bed. A notification on their phones alerts them when it has reached their preferred temperature. They can set a time limit on it to save water, too.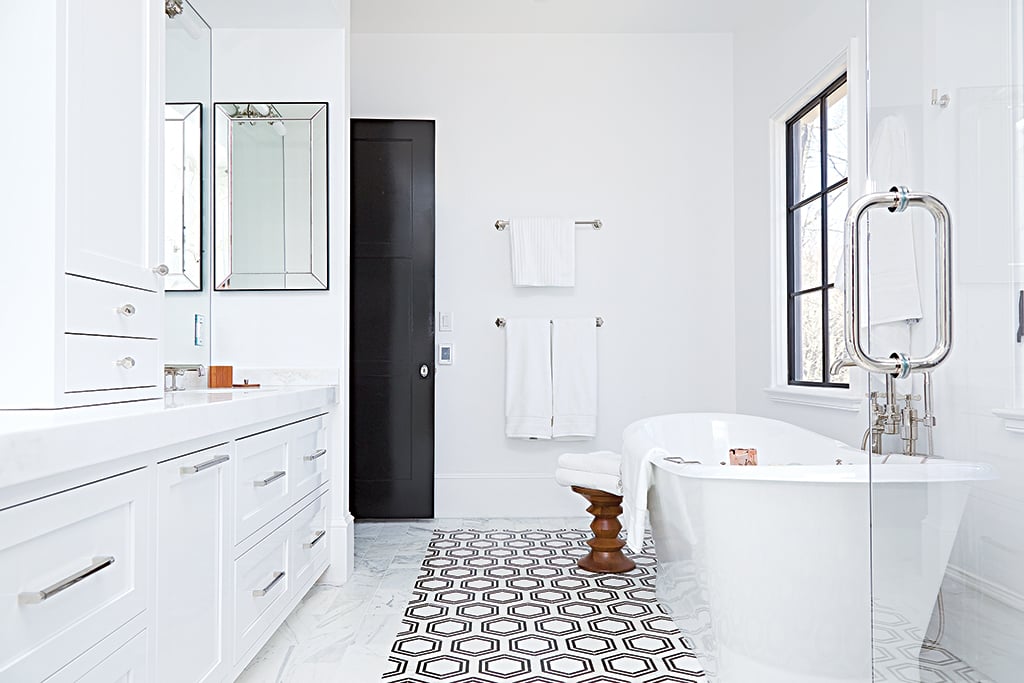 Then there's the futuristic toilet. The white Toto model has a heated seat, a lid that automatically opens, a built-in air-purifying system, and multiple washing and flushing modes. Those features don't come cheap—this particular model runs upward of $5,000.
Despite the price, Greer says her company, District Design, installs a decent number of these do-it-all toilets. The same goes for high-tech home appliances in general: "The really comprehensive smart-home things are actually becoming more accessible and easier to install." Beyond the bathroom, she often gets requests for app-controlled lighting, security, and sound systems.
Even with the abundance of new gadgets on the market, Greer says that above all, people still just want a beautiful, clean bathroom. She made this one unique by using fun hexagonal floor tiles to break up the large expanses of Calacatta Gold marble and installing a freestanding cast-iron tub by Signature Hardware. The cabinetry was custom-ordered to suit the couple's storage needs, and a sliding clothes hamper is cleverly tucked between the vanities.
It all makes for a space that's both cutting-edge and understatedly luxurious. Says Greer: "For some people, the bathroom is the be all, end all."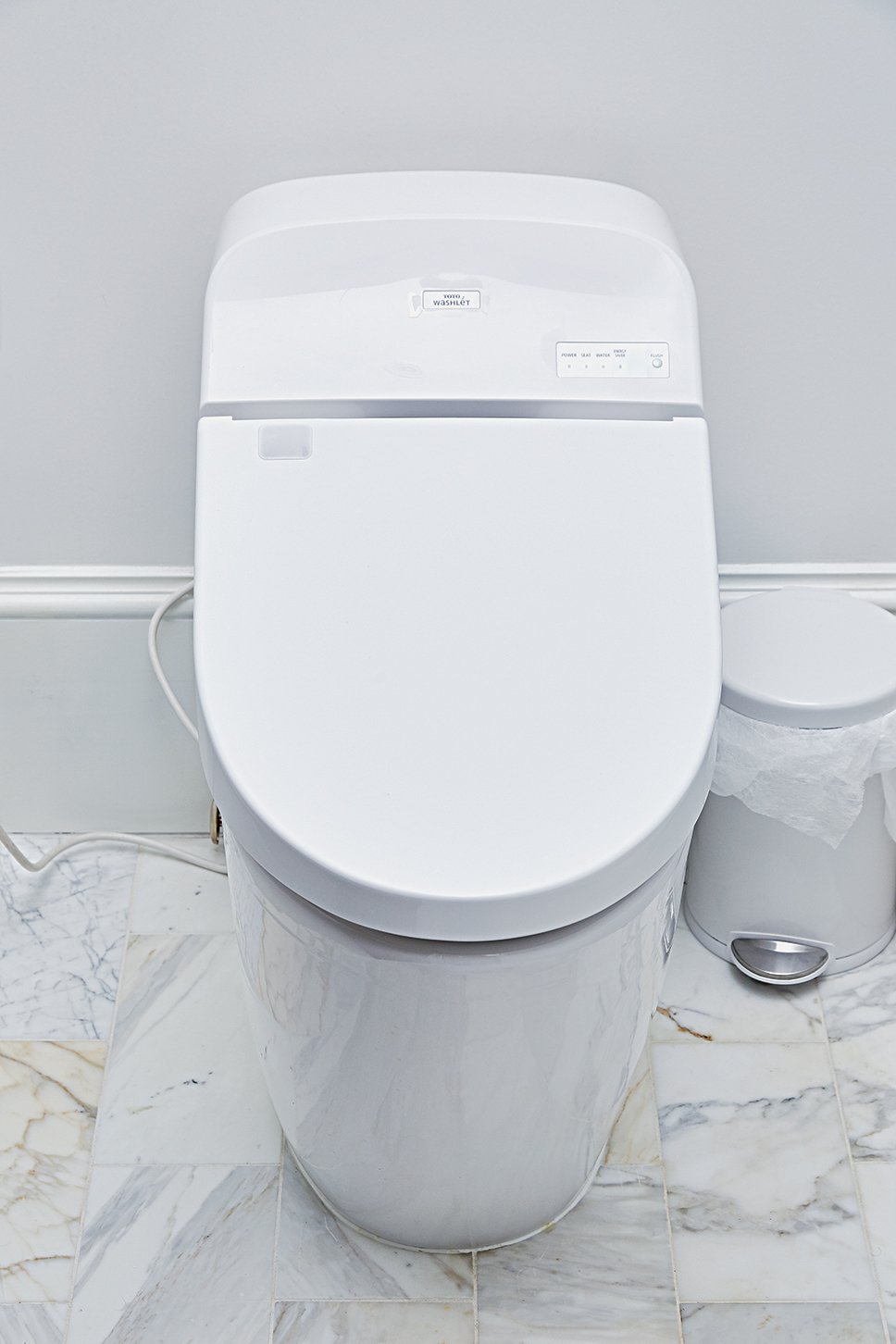 This article appeared in the May 2018 issue of Washingtonian.