The Wharf is filled with eye-catching new hangouts, but the most dramatic has yet to come: La Vie, a palatial Mediterranean restaurant and lounge that's slated to open at the end of June. Social Restaurant Group (Provision 14, Pamplona) and designer David Anthony Chenault are behind the 9,800 square-foot space, which is set high above the water with ornately themed rooms and a huge terrace bar overlooking the Potomac River.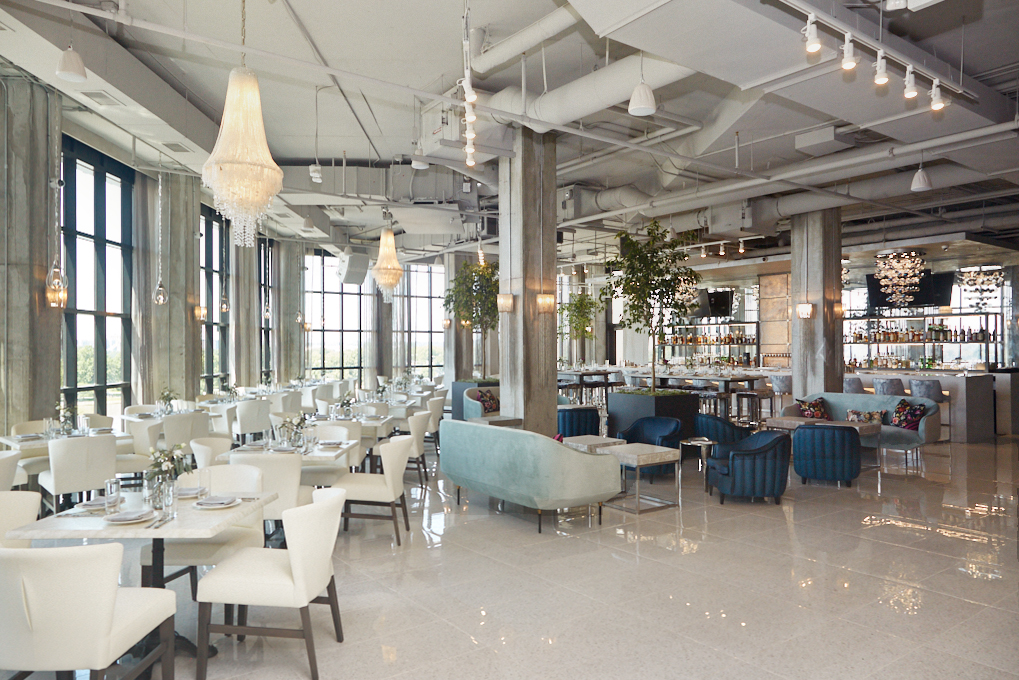 Chenault faced the problem many restaurant designers do in DC's current development boom: how do you give a brand new box character?
"New construction is more challenging. You're trying to create something, and an experience, that doesn't exist," says Chenault, who's also behind the Majestic's new look and Pamplona. "I'm not one that likes "coastal"—blue and white stripes and sailor hats—but we're teasing it."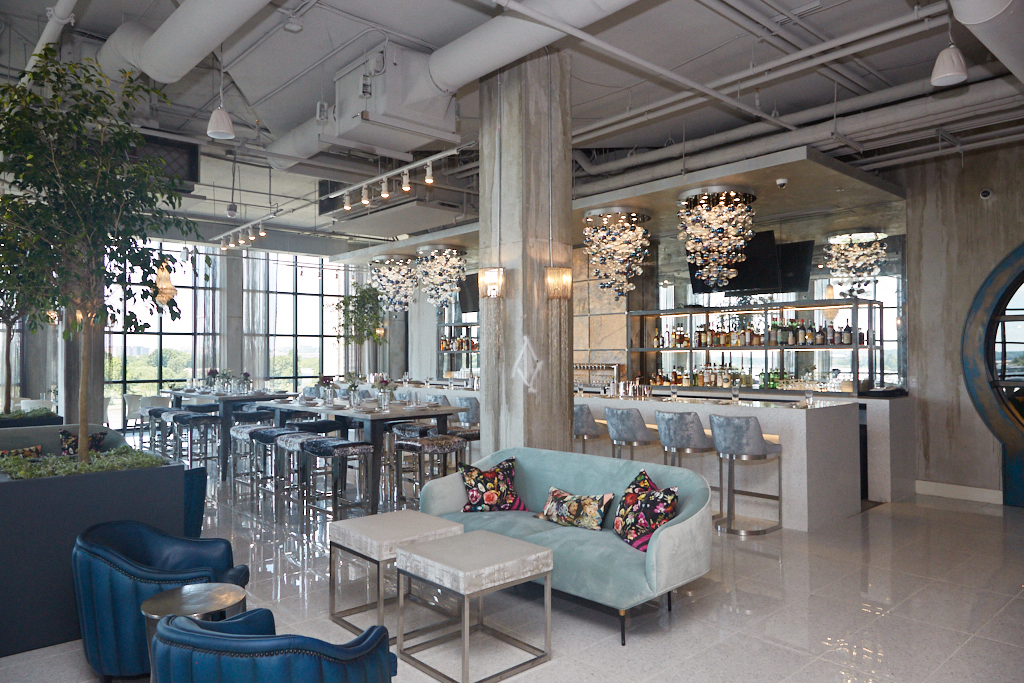 Guests take a elevator up four floors to La Vie,  which is divided into four distinct spaces and a private events floor above. The main dining area has a crushed shell terrazzo floor and bar that reflects the light coming from the lofty windows. Live plants—of which you'll see many more later—bring the outdoors in, including creeping basil and lavender to lend a whiff of the Mediterranean. The food menu, which is still in the works, will also have plenty of fresh herbs and vegetables, and classic dishes such as steamed mussels, steak frites, grilled fish, and other simple seaside fare.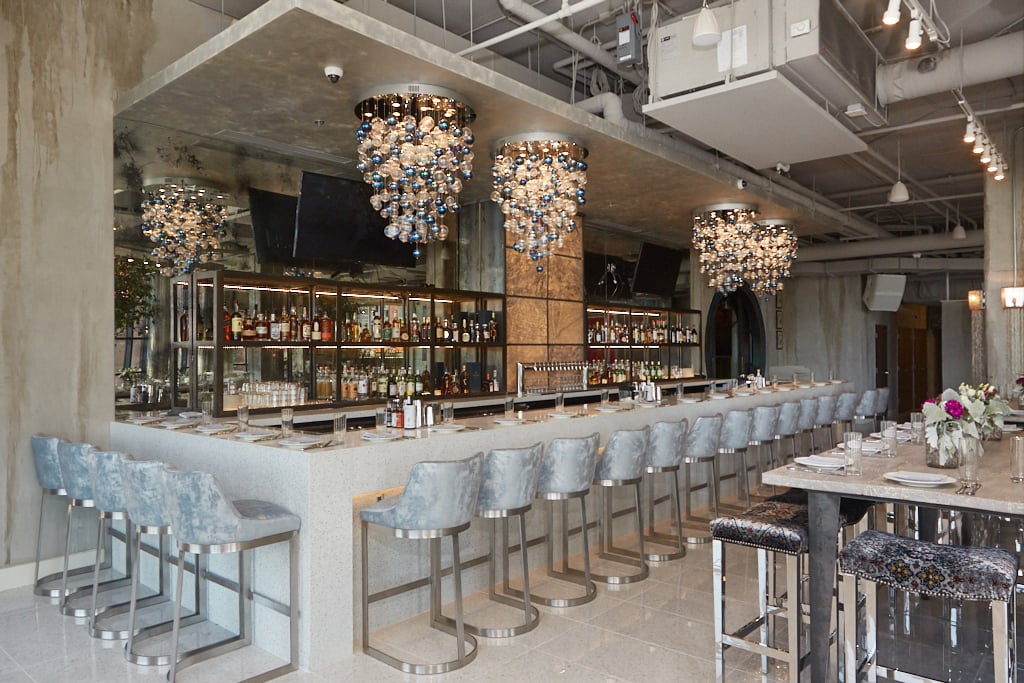 A Chandelier Room is decorated with 15 oversize light fixtures hanging from the ceiling. A gas fireplace will cast a glow around the room, lined with glass Champagne cases designed to hold 1,000 bottles. The room, designed with private events in mind, is meant to connote "pure luxury."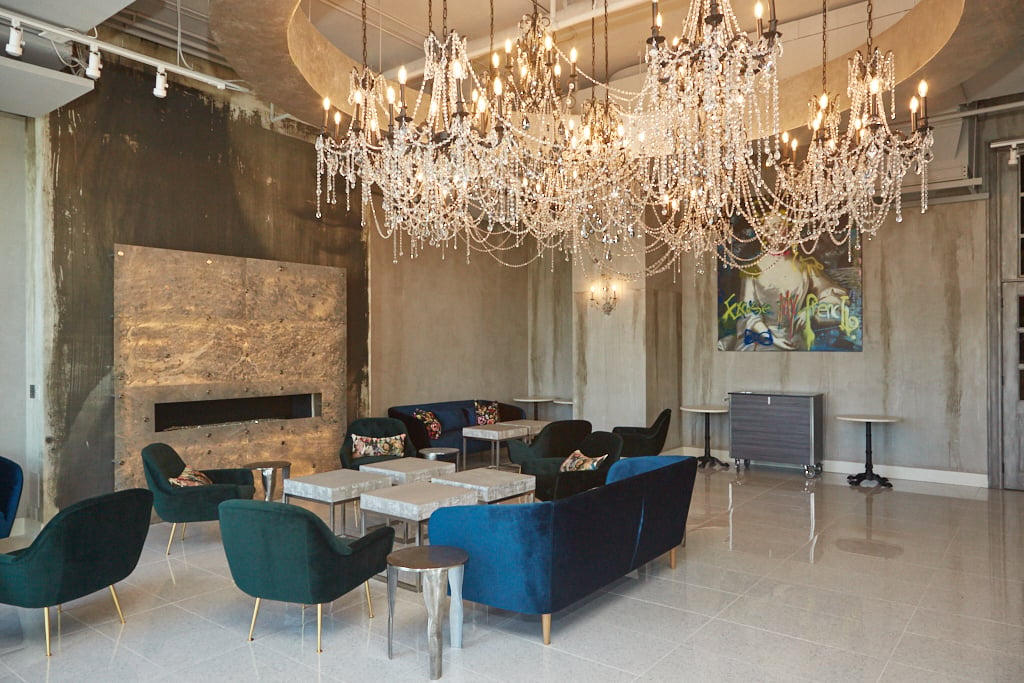 Indoors, the coolest (and most voyeuristic) place to hang is "the Conservatory." Above the bar, narrow windows open into a private pool at the neighboring luxe condo building, the Channel (the restaurant also has a private cabana bar on the condo's fifth floor). Patrons can order Mediterranean wines and spritzes made with French spirits designed by Service Bar's Chad Spangler and Glendon Hartley while watching swimmers kick in the pool. Note to anyone jumping in: make sure that swimsuit is securely fastened.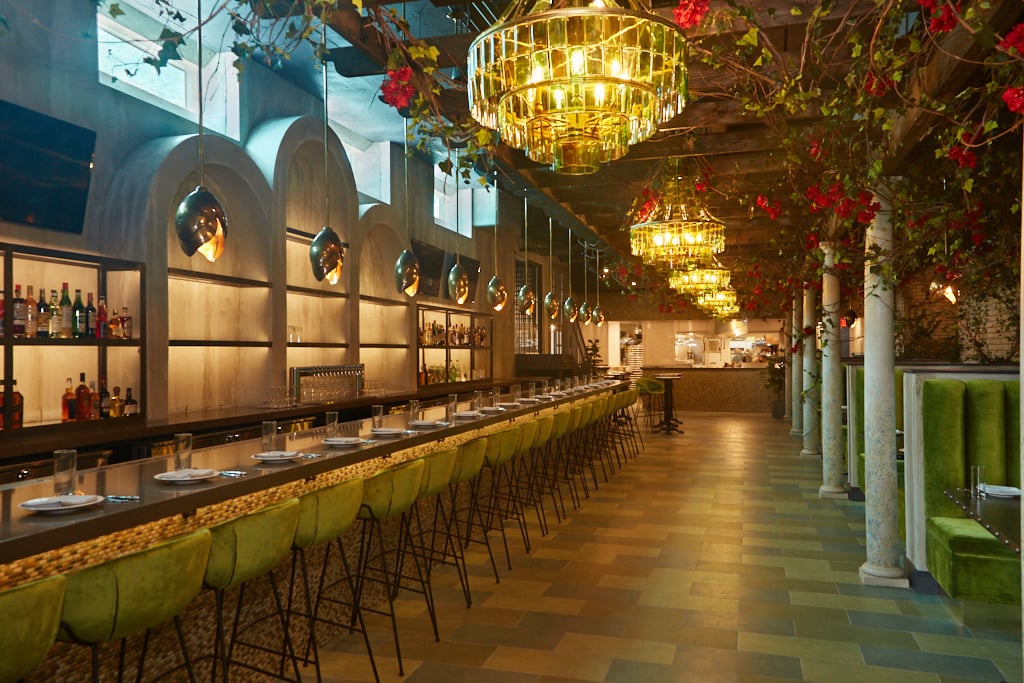 Chenault describes the Conservatory as "more millennial" (perhaps because millennials love nothing more than looking into the lives of other millennials, in pools and elsewhere). The space is darker and moodier, but planted floor-to-ceiling with fresh flowers and ivy creeping up the walls.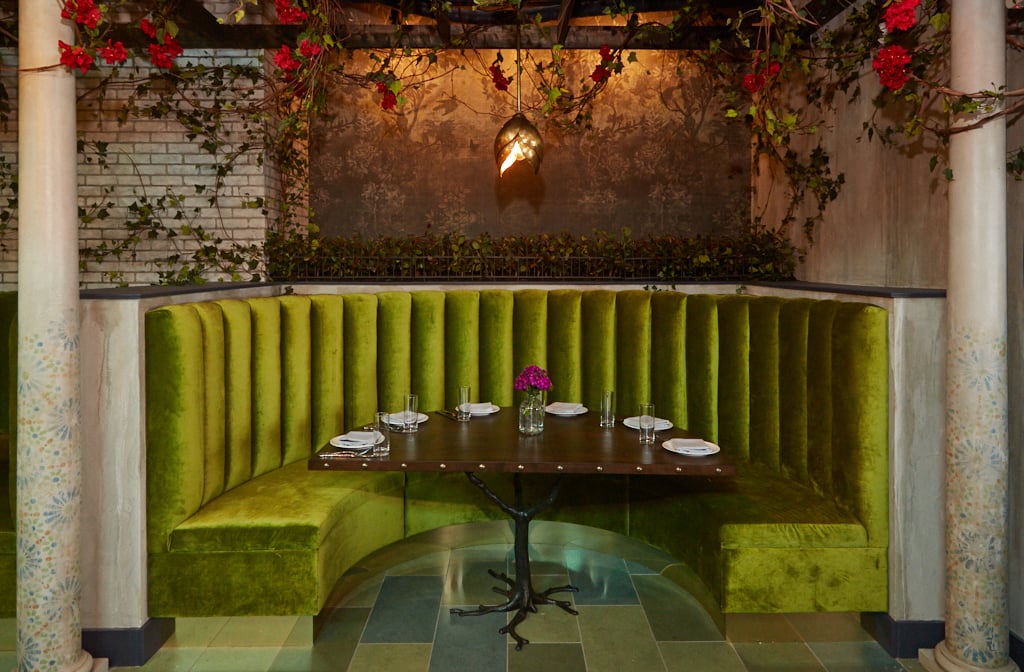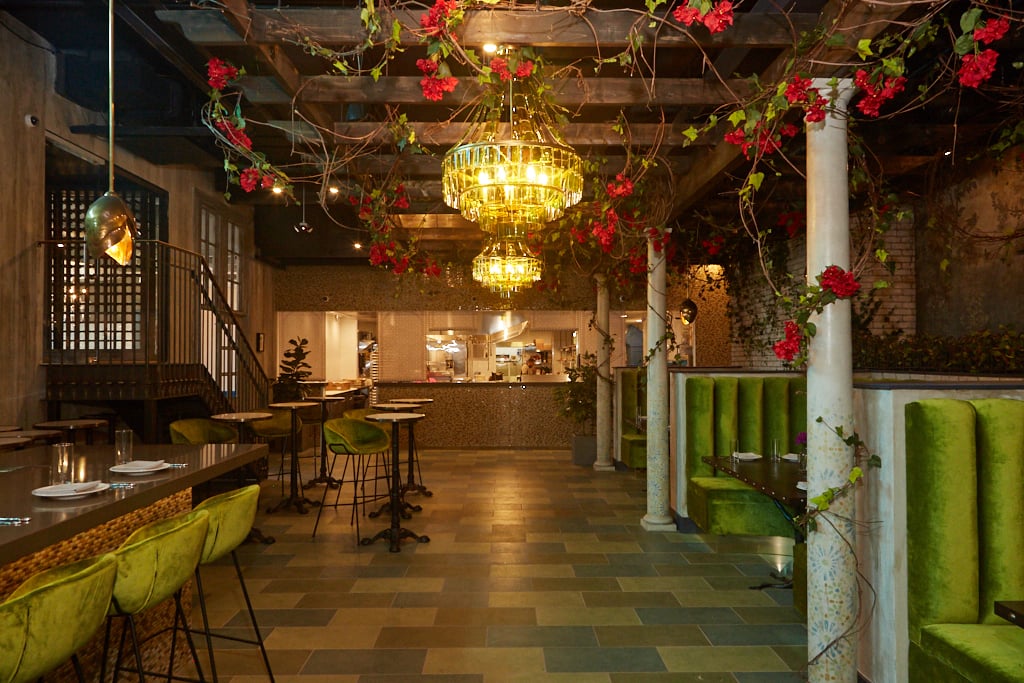 Need a breath of fresh air? A roomy terrace bar is the place to be. When completed, the 1,100 square-foot al fresco area will have a retractable awning and a waterfall behind the bar flowing from an infinity pool.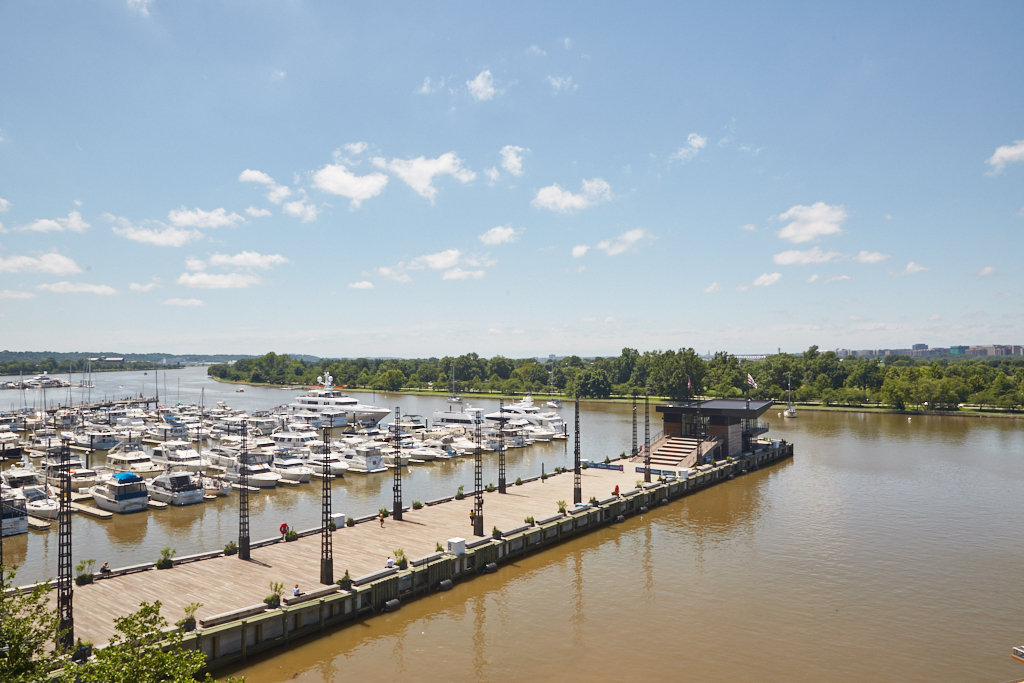 SRG co-founder Mike Bramson says the space was conceived to feel like a house—or a Mediterranean villa—with a myriad of different rooms for different moods, or points in the day.
"You have to create that experience and vibe, breakfast through sunset," says Bramson.
La Vie. 88 District Wharf Sq., SW. Opening in June.