Sana Waheed first crossed paths with Aman Shareef at his sister's birthday party at Pinstripes in Georgetown in late 2014. Though the two had never met before, an impromptu conversation between Sana, a biologist, photographer, and blogger, and Aman, in foreign policy and international relations and a self-proclaimed 'comic book nerd,' revealed that they shared many similar life values. After the party ended, the couple exchanged numbers, resulting in a first phone call that ended up lasting for hours. The way Sana explains it, that conversation has still never ended.
"Talking to Aman was so easy," recalls Sana. "Despite having lived in different parts of the world, we were able to connect on many different levels."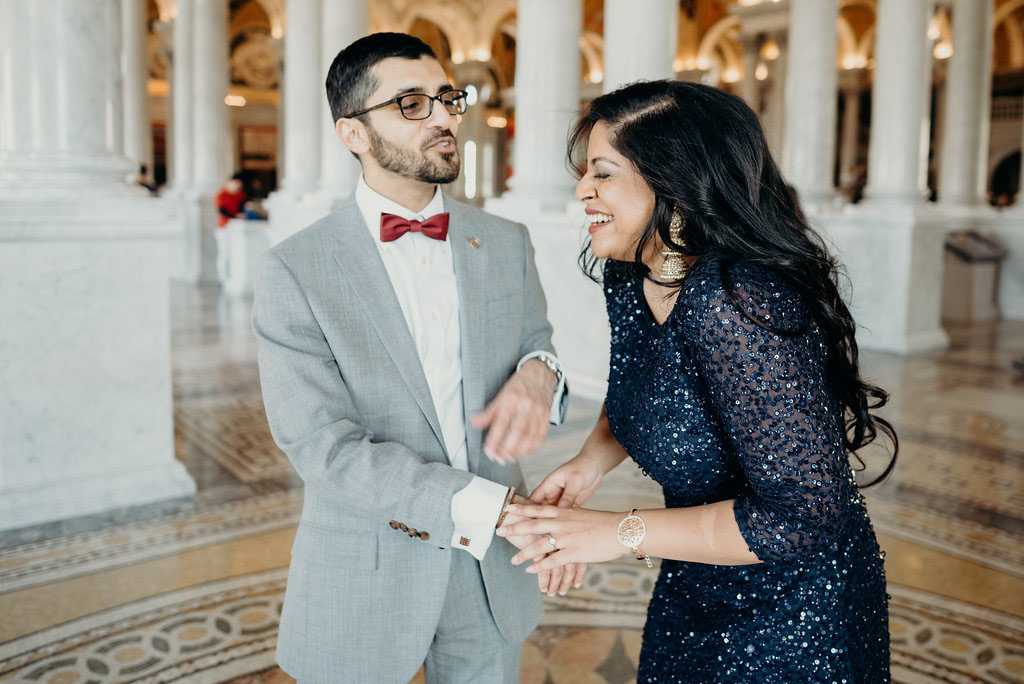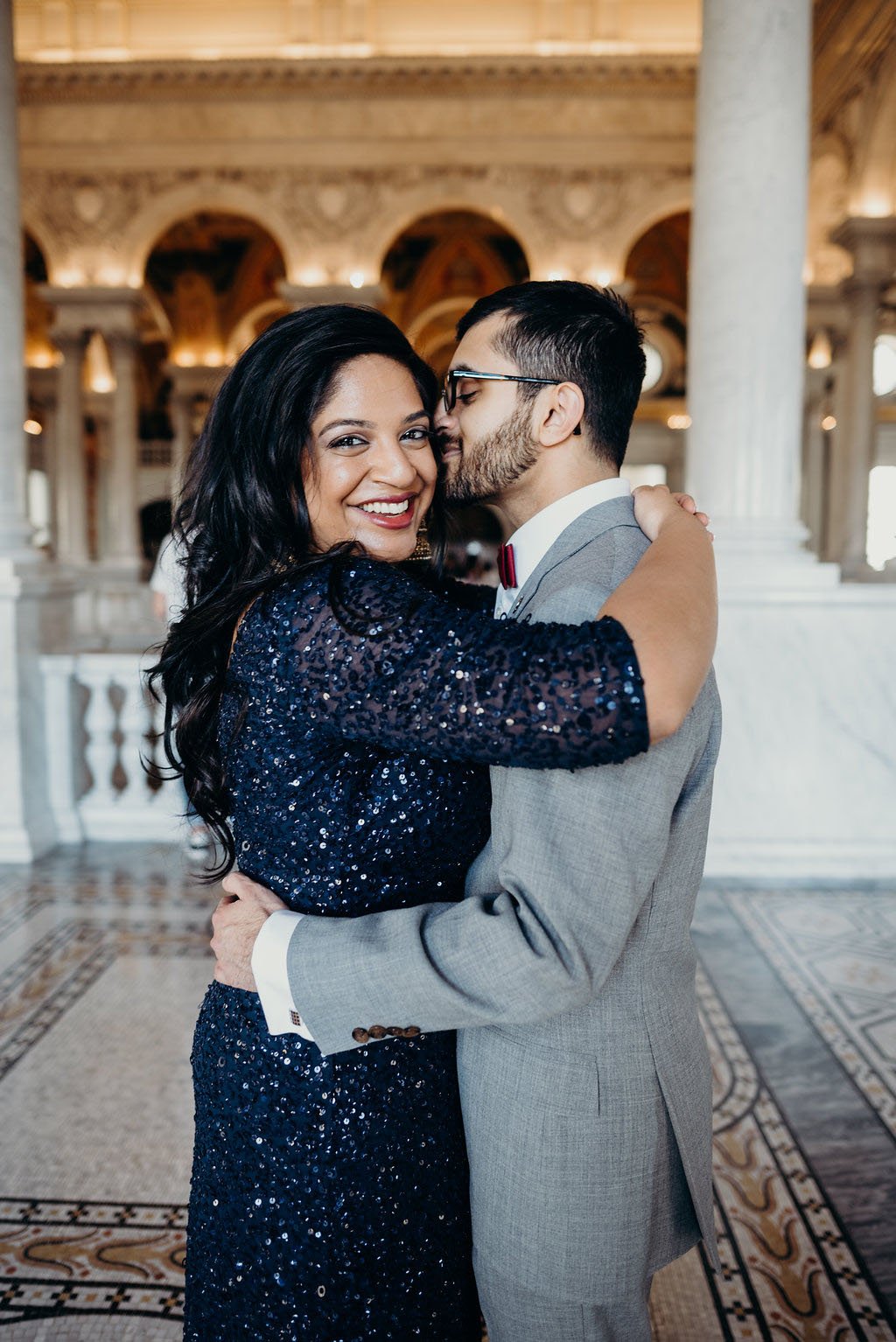 Aman was totally smitten within days of meeting Sana. "It was almost instantly clear to me that Sana and I, despite being very different people, saw the world the same way and valued the same things in life. She made me smile immediately, and left me speechless repeatedly," proclaims Aman.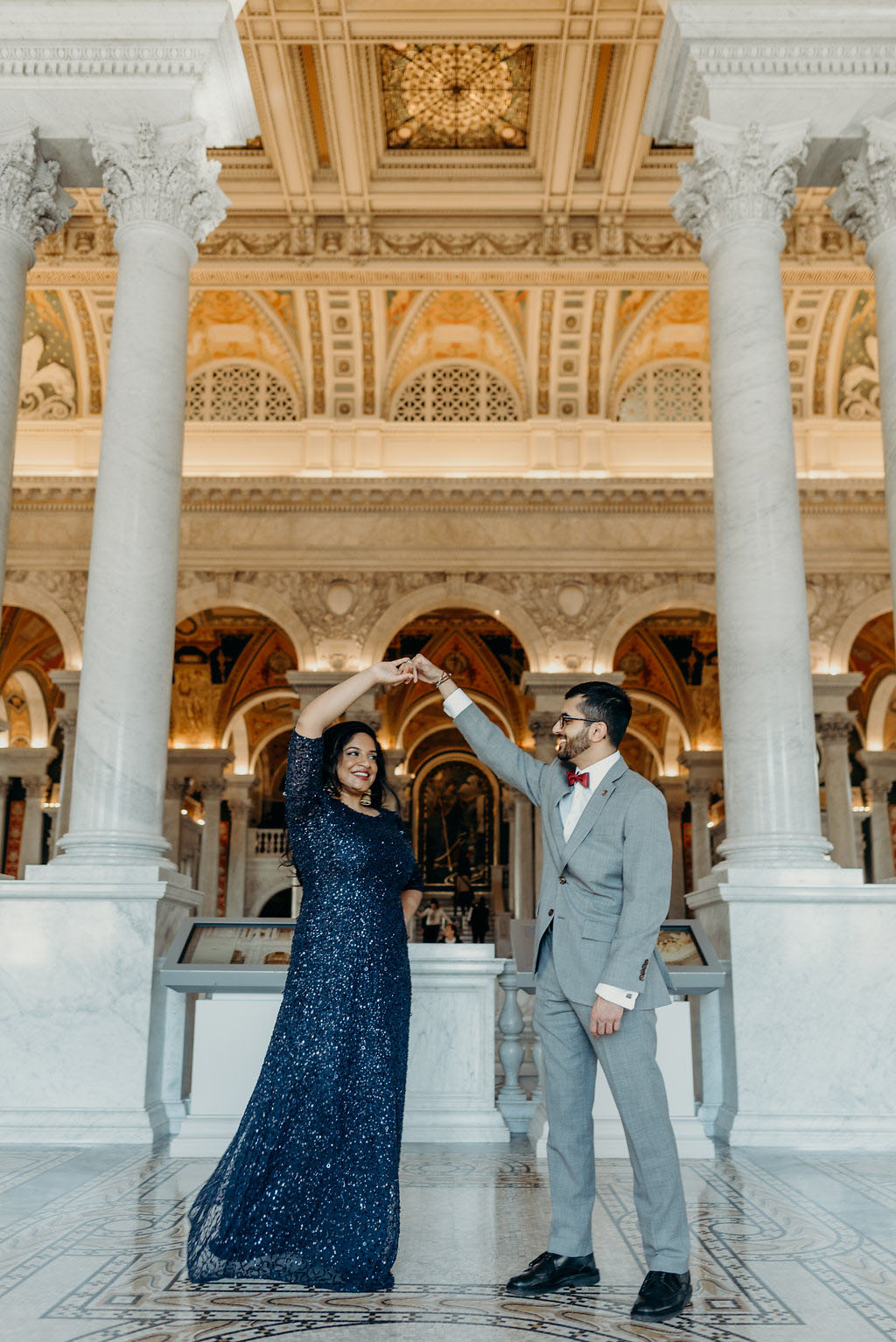 After the party, the two agreed to meet up for a first date. They chose La Madeleine in Columbia, Maryland, a casual French cafe with coffee and sweets. However, since Sana does not drink coffee, they ordered a chocolate croissant to share. Things quickly got awkward with the pastry when Sana, after a long exhausting day at work, proclaimed she didn't want to handle sharp objects. At her request, Aman handled the cutlery and sliced the pastry up into bite-size pieces. He didn't know exactly what was happening, but "knew that running away from this date would be a terrible idea."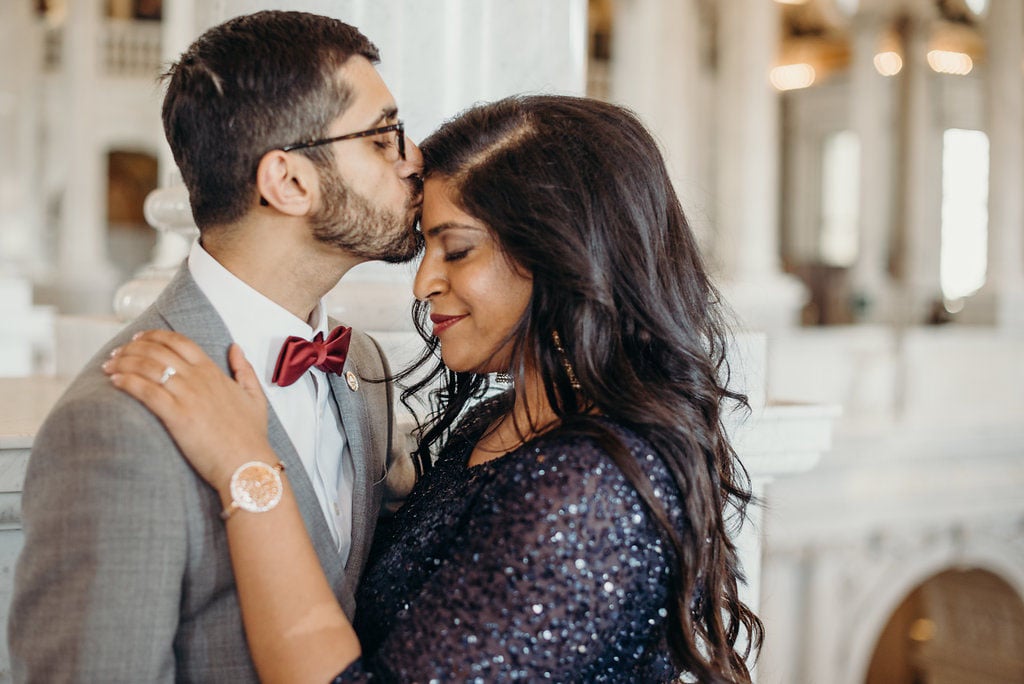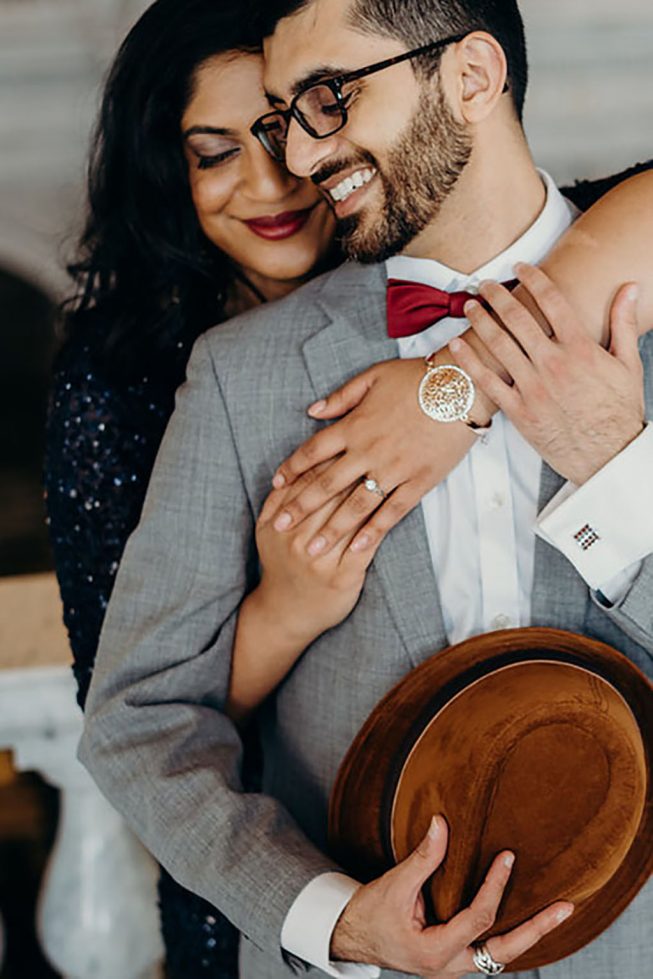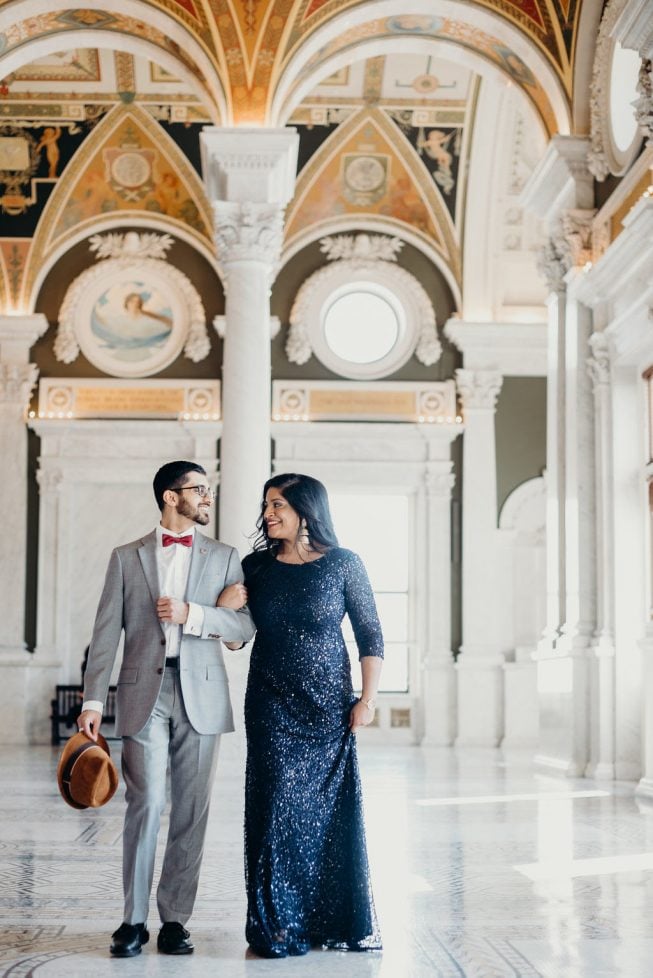 Both from immigrant families, Aman and Sana were born and raised in the United States. Since the culture and tradition which their parents brought over with them to the US were a huge part of both Aman and Sana's lives, Aman felt the proposal needed to respect that. Their marriage wasn't only a bond between the two of them, but a joining of their two families as well. With both of their parents onboard, Aman waited until a day in December 2017 in which about 20 family members were present before officially asking Sana: "Will you marry me?" He was met with a huge smile and a confident "YES."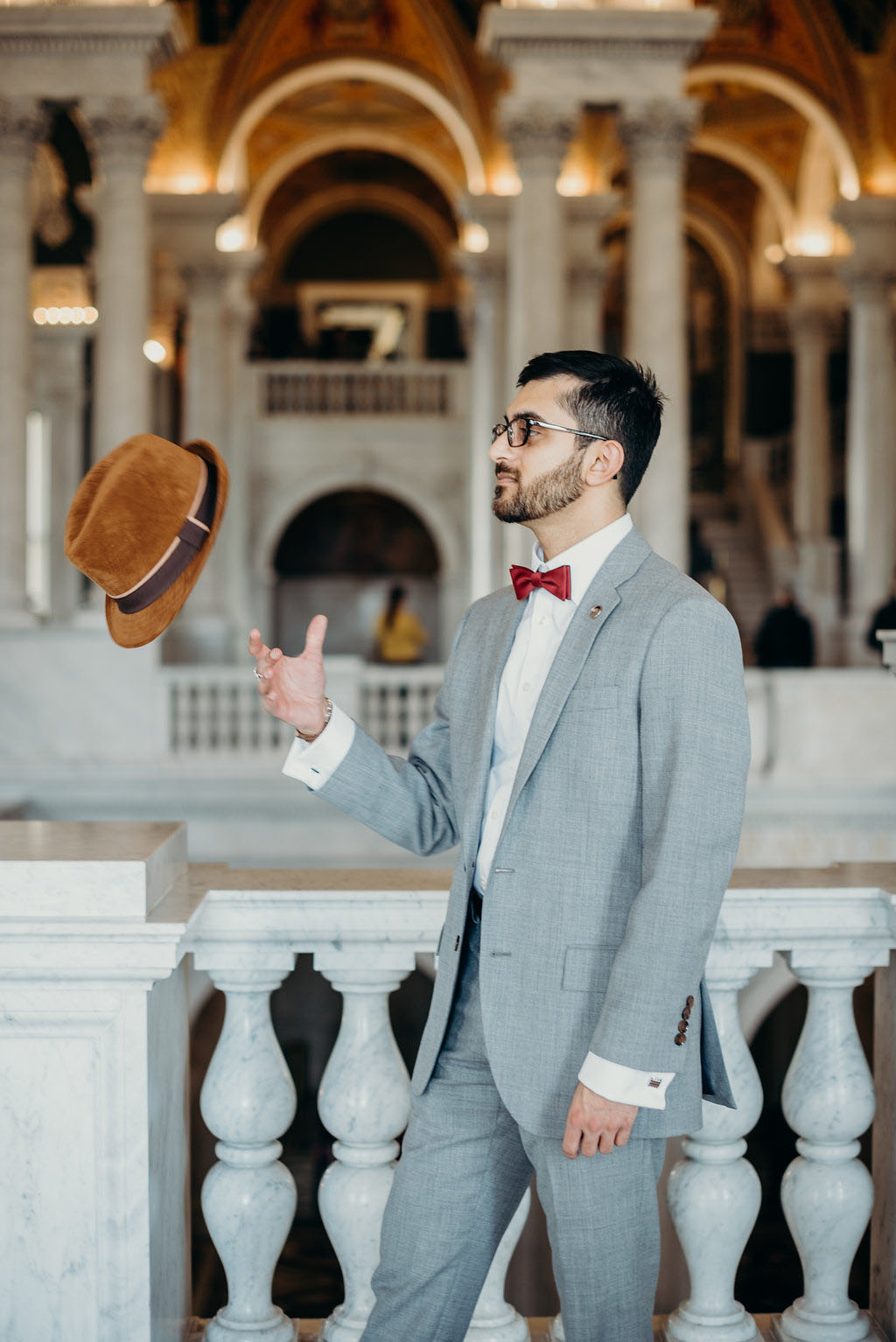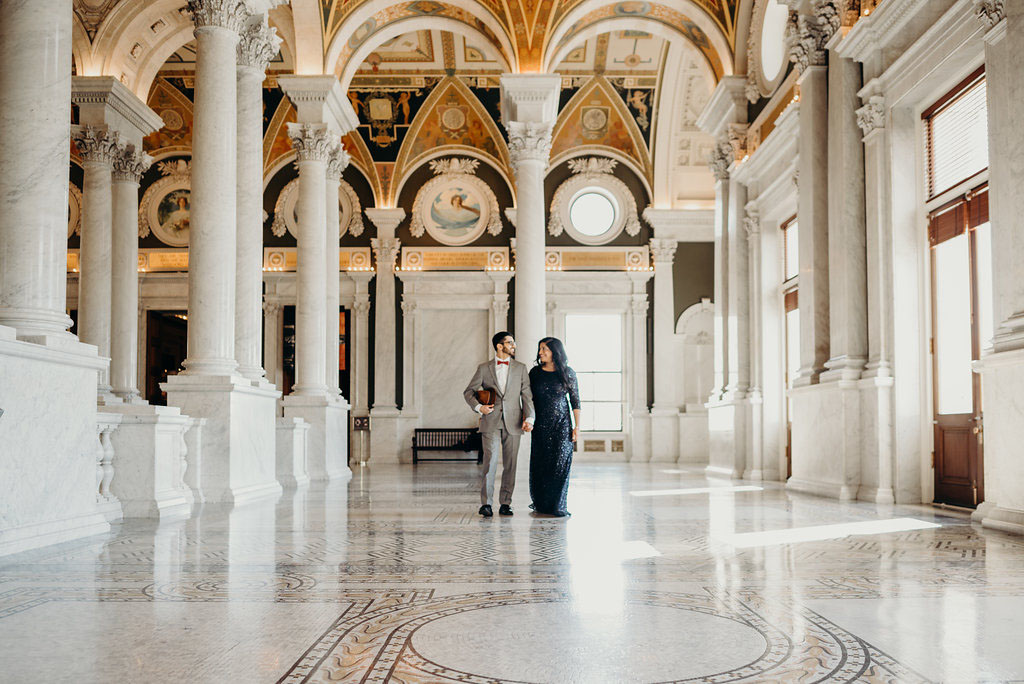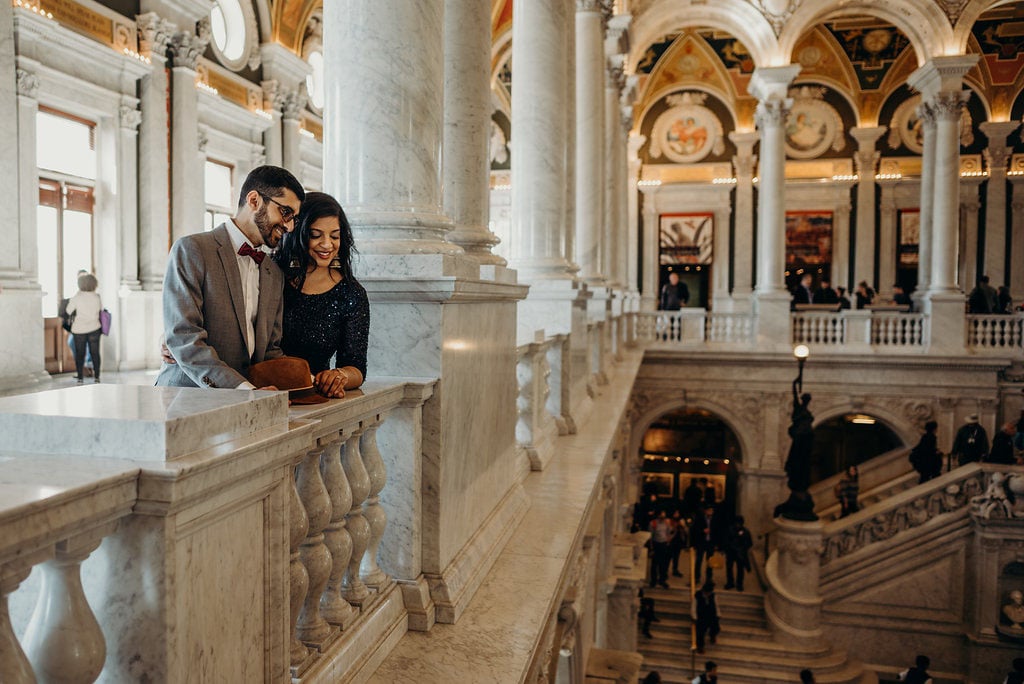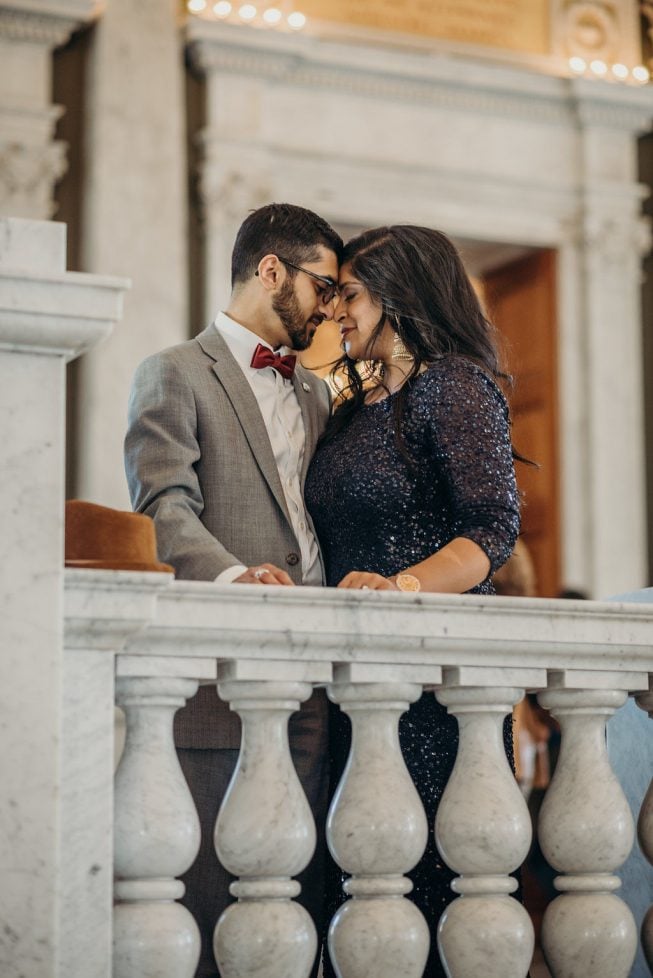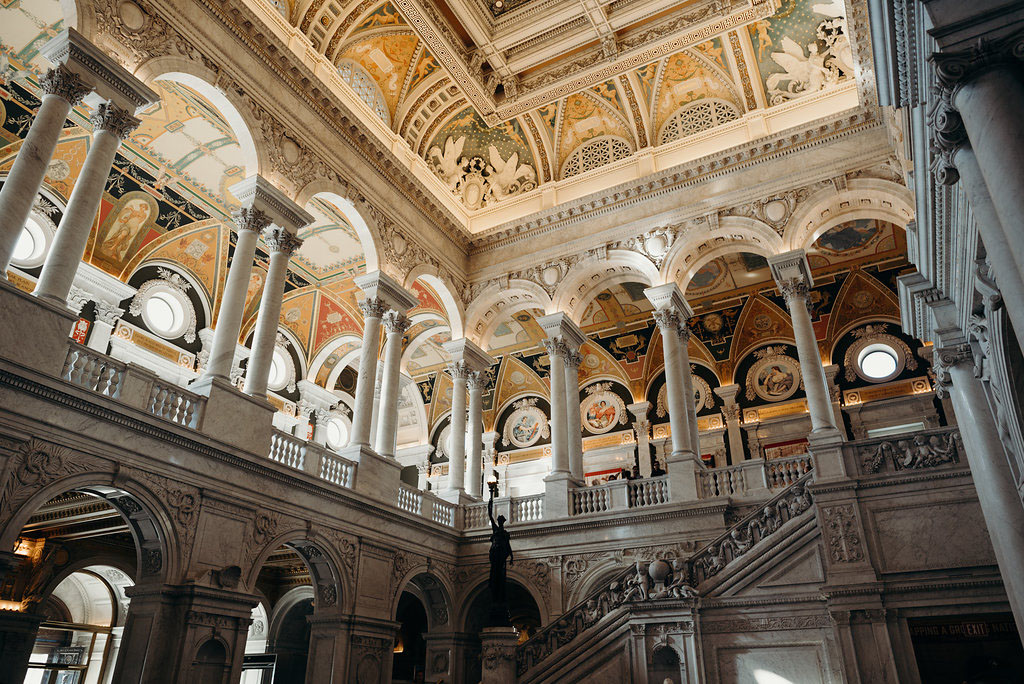 With that simple, elegant proposal, the couple knew the wedding had to also respect the traditions and customs of their families including formal traditional garb. But since so many of the elements of the wedding would be more traditional, the couple decided on a more playful engagement shoot that would showcase their personality as a couple at the Library of Congress, where they were both "blown away by the architecture and grand space." Sana wore a glamourous sequin-covered blue Adrianna Papell dress, while Aman donned a grey J-Crew suit accompanied by a dapper fedora.
Along with being a beautiful building, there is another reason the couple chose to have their engagement session in the Library of Congress: the building is steeped in American history. The couple liked the idea of having their engagement session at the home of an institution designed to support the smooth and informed functioning of the republic.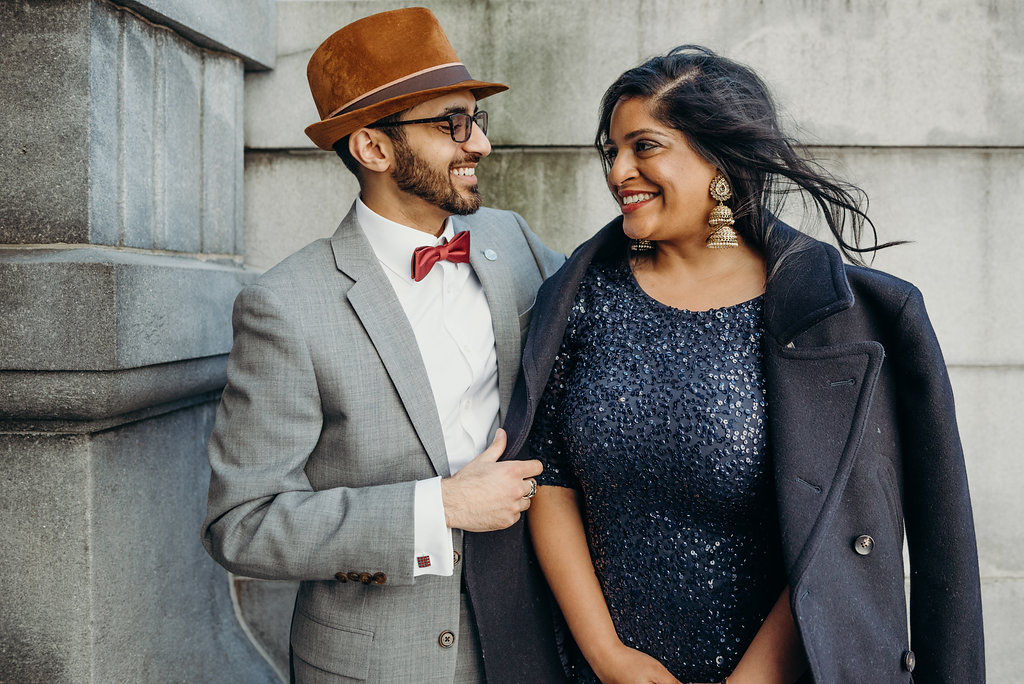 The Details