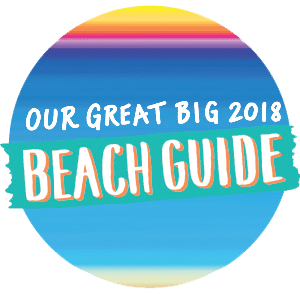 This is part of our great big guide to the DC area's best beaches. From the surf scene in Virginia Beach to Ocean City's expansive boardwalk, we found the best bites and activities (yes, even in Jersey) that'll make this summer by the shore your best one yet. Water you waiting for? Dive in.
Asbury Park
Beaches, in general, are not hip places—it's hard to act the bohemian while eating soft-serve on the boardwalk. But this central New Jersey resort town may be as close as it comes, with urbane restaurants and bars, funky shops and galleries, a gay-friendly vibe, and a percolating live-music scene anchored by the legendary Stone Pony.
Cape May
Victorian-era houses and hotels, expansive beaches, and a quaint downtown shopping district lend Cape May its distinctive seaside flavor. Bonus: arriving via the Cape May–Lewes Ferry.
Ocean City
Visit the "other Ocean City" for its family-friendly atmosphere, boardwalk rides, and calendar of wacky events, such as the annual "Doo Dah" basset-hound parade. Just remember to BYOB: OCNJ remains as dry as the sand.
Stone Harbor and Avalon
These two upscale beach towns share a seven-mile-long barrier island. Rent a bike and pedal around Stone Harbor's old-fashioned business district before downing an ice-cream float at Springer's, a shore staple since Prohibition.
Wildwood
Thirty-eight blocks of boardwalk, crammed with amusements, restaurants, and a 15-story-tall Ferris wheel, are the draw here. Bunk at one of the retro-cool, Eisenhower-era motels, such as the Caribbean.
These articles appeared in the July 2018 issue of Washingtonian.