Nora Tocheny and Nick Poulos didn't walk into their introductory biology class at the University of Richmond expecting much more than problem sets and, hopefully, a competent lab partner. But then Nora, a biology major from Connecticut, said hi to Nick, #20 on the baseball team. She was impressed with how he balanced Division I athletics with pre-med aspirations; he thought she was gorgeous and composed. One month later, Nick chose his seat in lab so he'd be paired with Nora, and five years later, the two lab partners became life partners in a Virginia ceremony that incorporated family traditions and, of course, lots of dancing.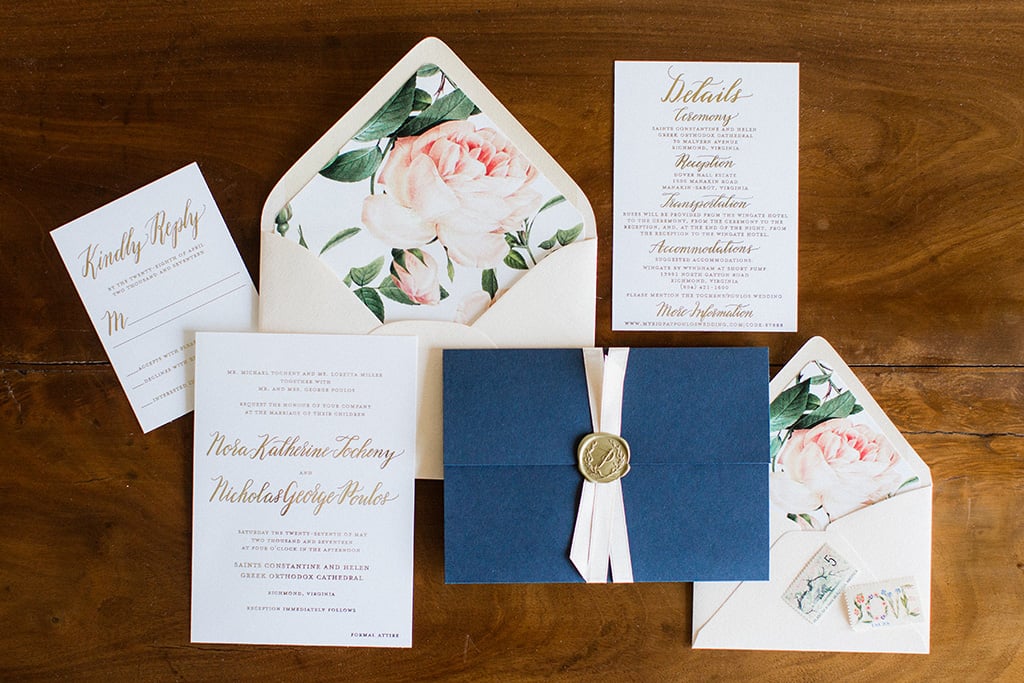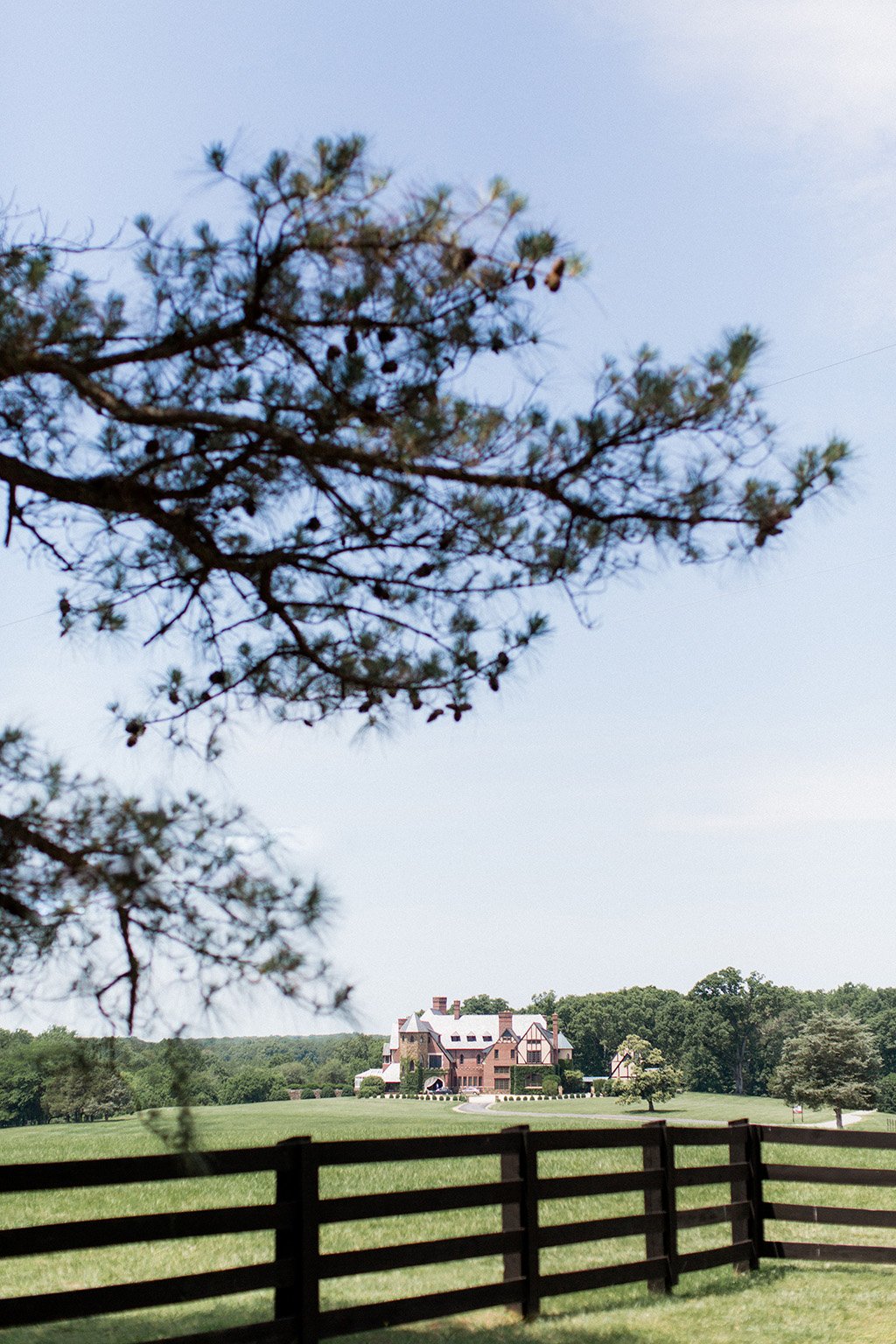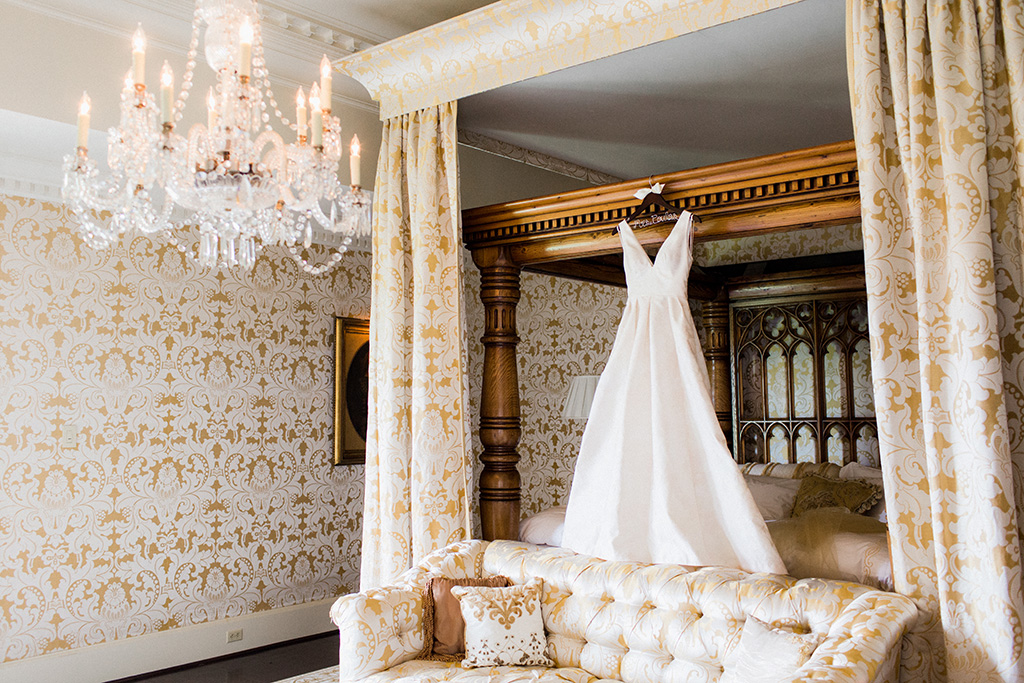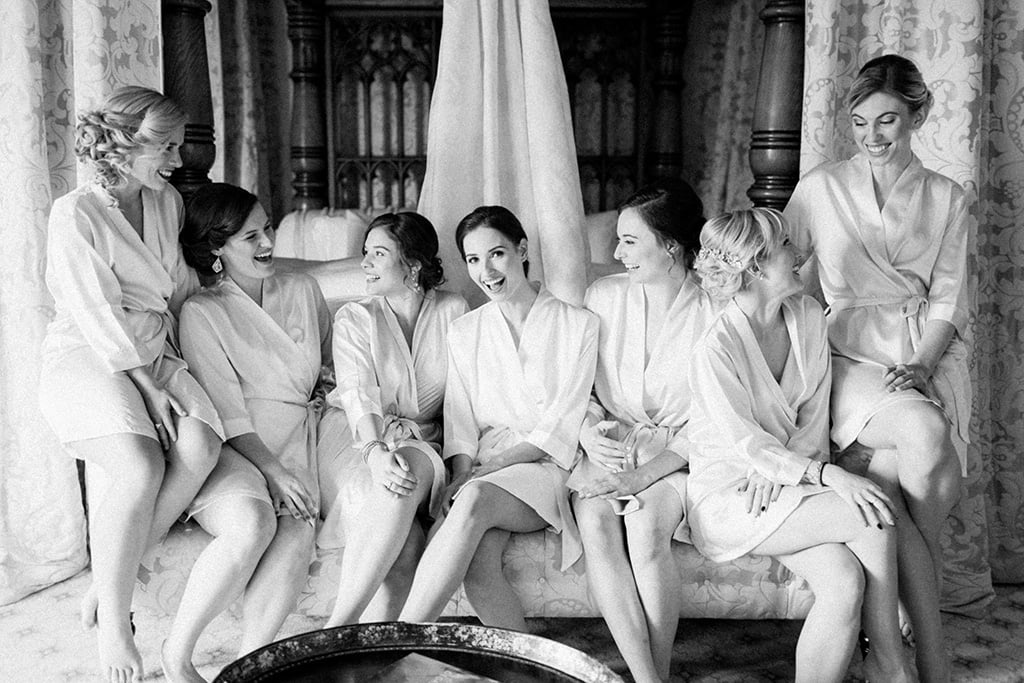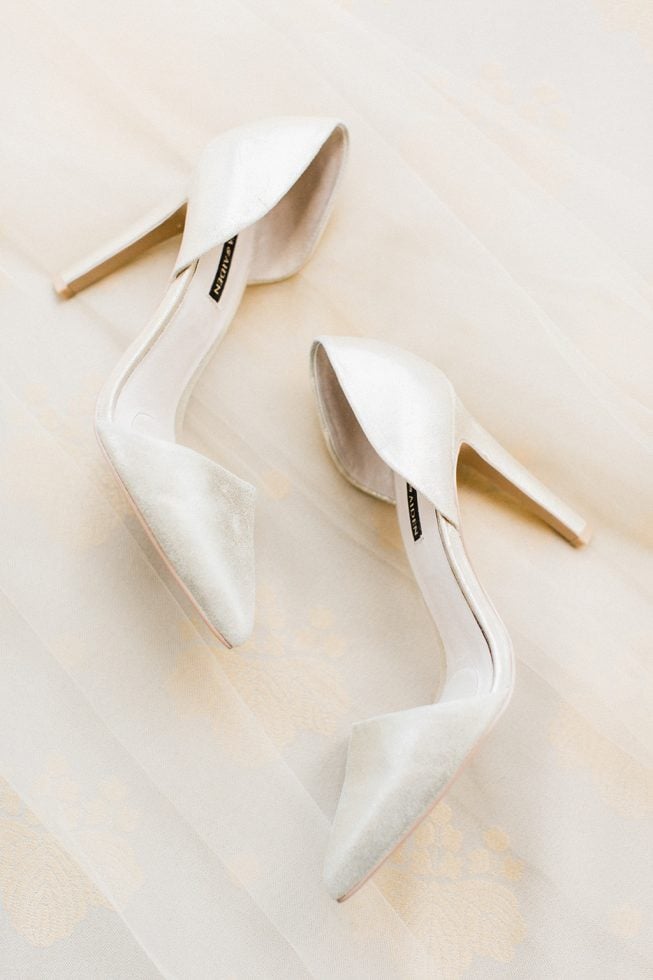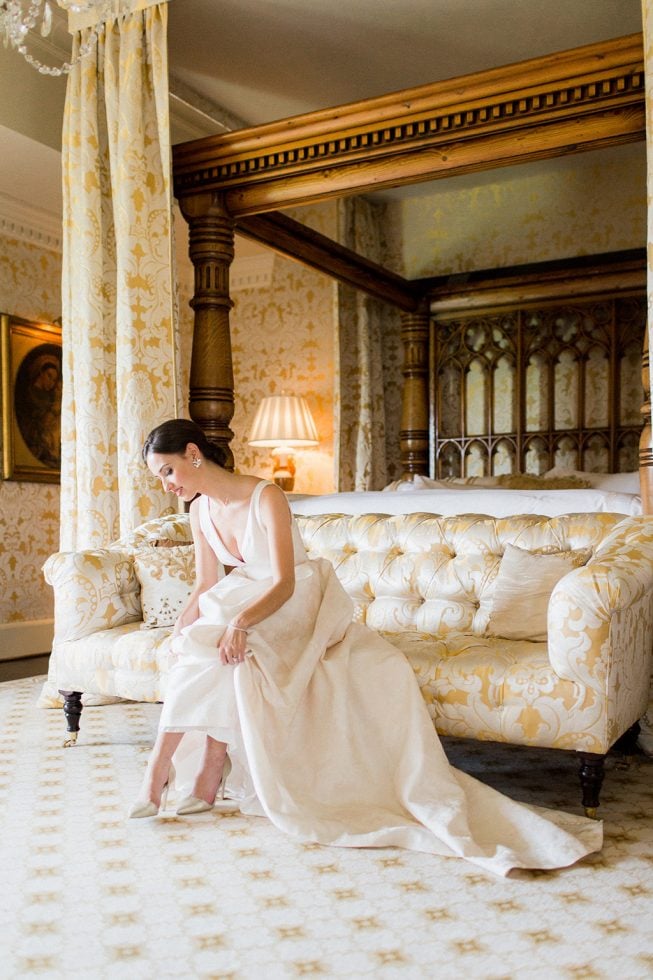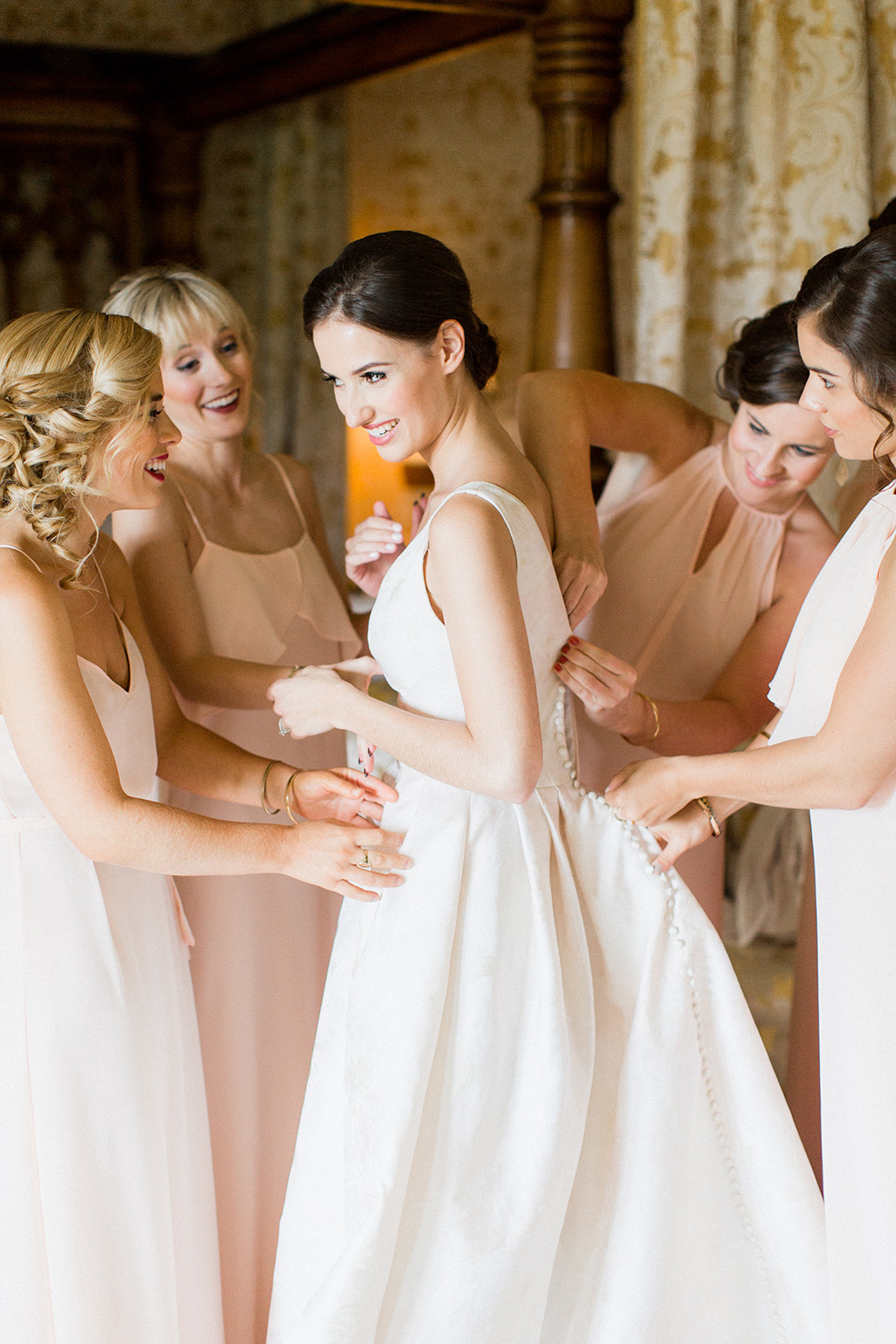 The couple's first event was a winter visit to the Lewis Ginter Botanical Gardens in Richmond, the fauna and flora decked out and dazzling in lights for the holidays.
Fast-forward to spring 2016, and Nora had a feeling a proposal was in the works, so she planned a last wild weekend out in DC with her best friend. The next weekend, five minutes into a visit to Nick's parents' house on the Rappahannock River, which he'd decorated with candles and flowers, he popped the question. He'd had a dinner, drinks, and a pumpkin cake from Nora's favorite bakery at the ready, but Nick ended up proposing before he could even pour the Champagne—he was worried his soon-to-be fianceé would guess his intentions.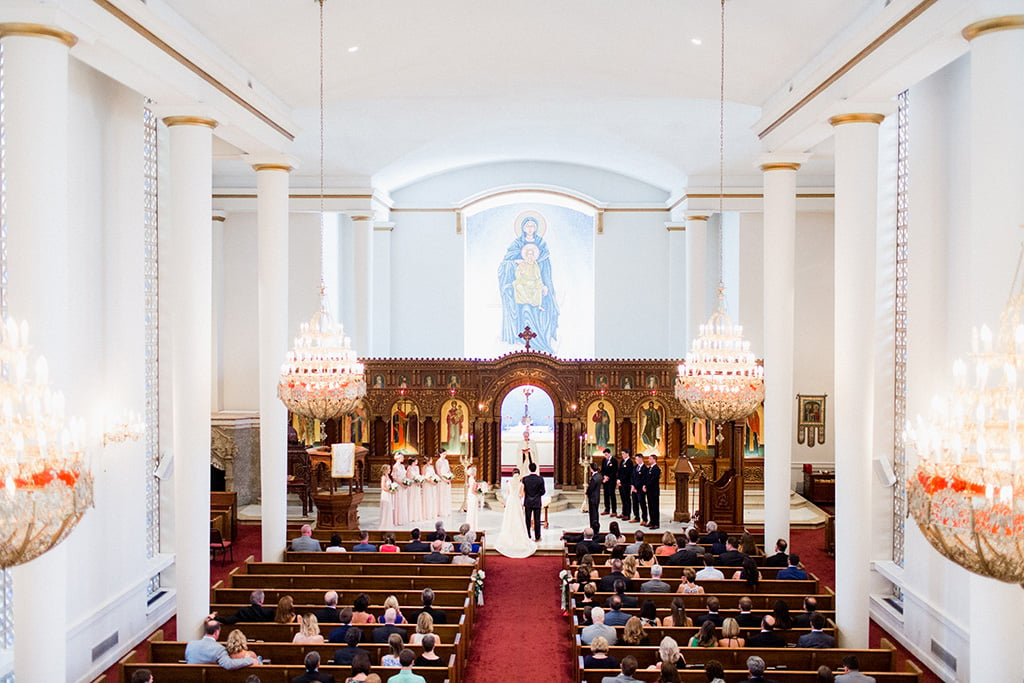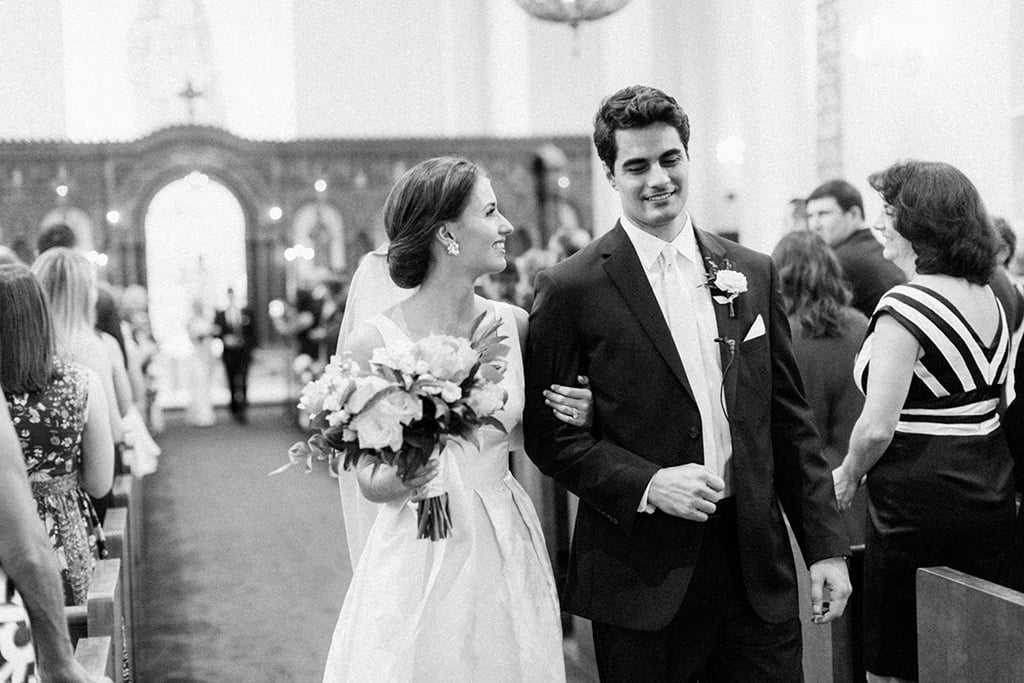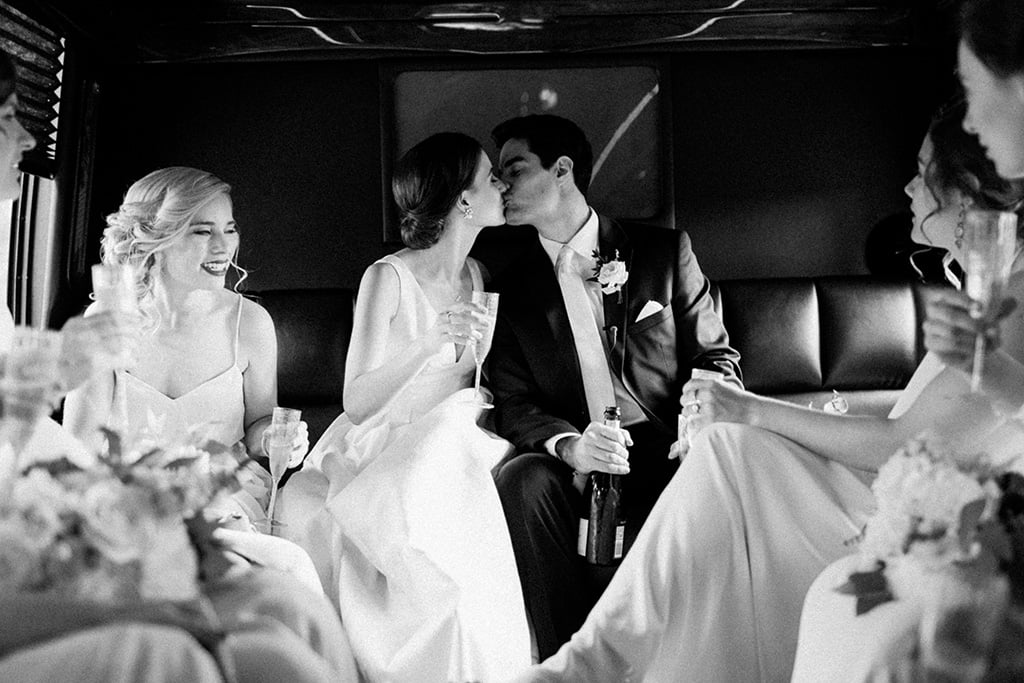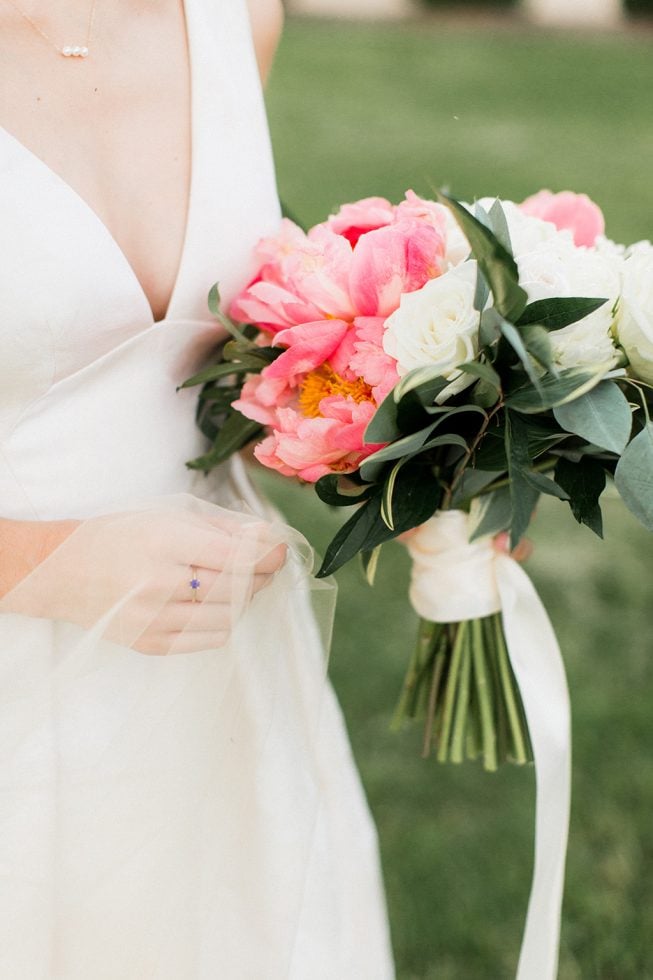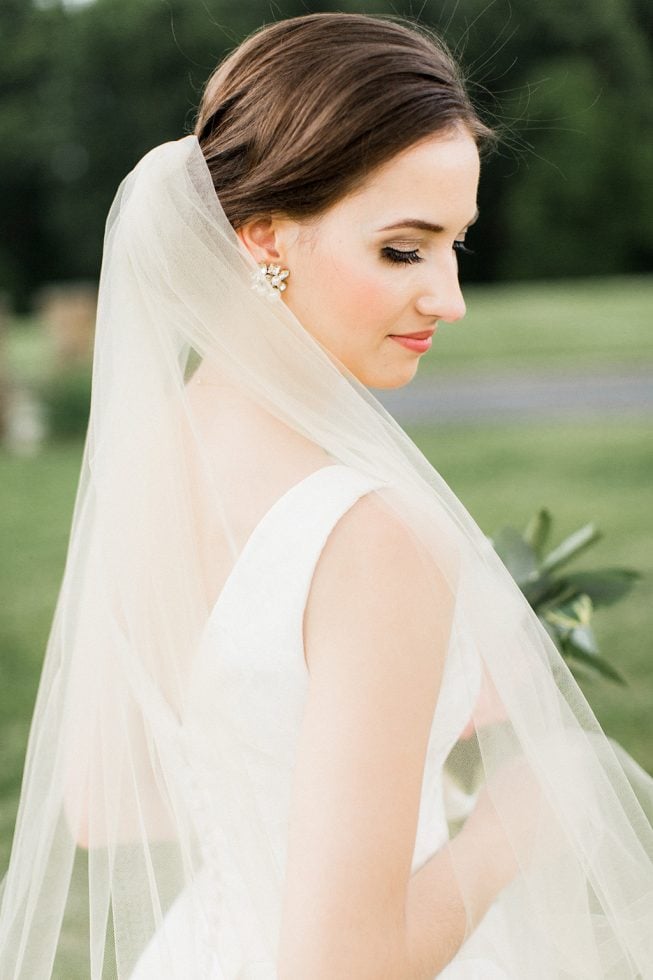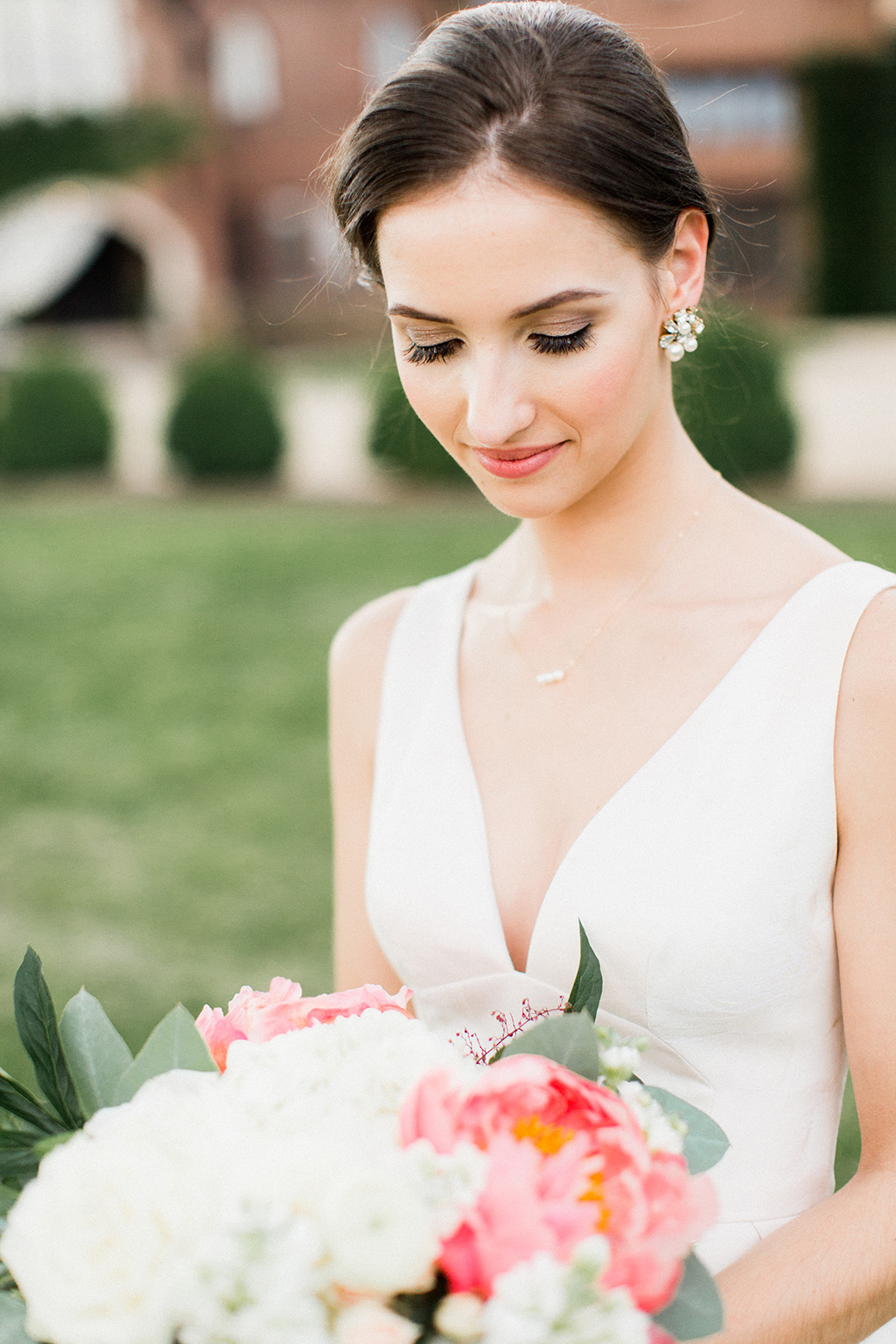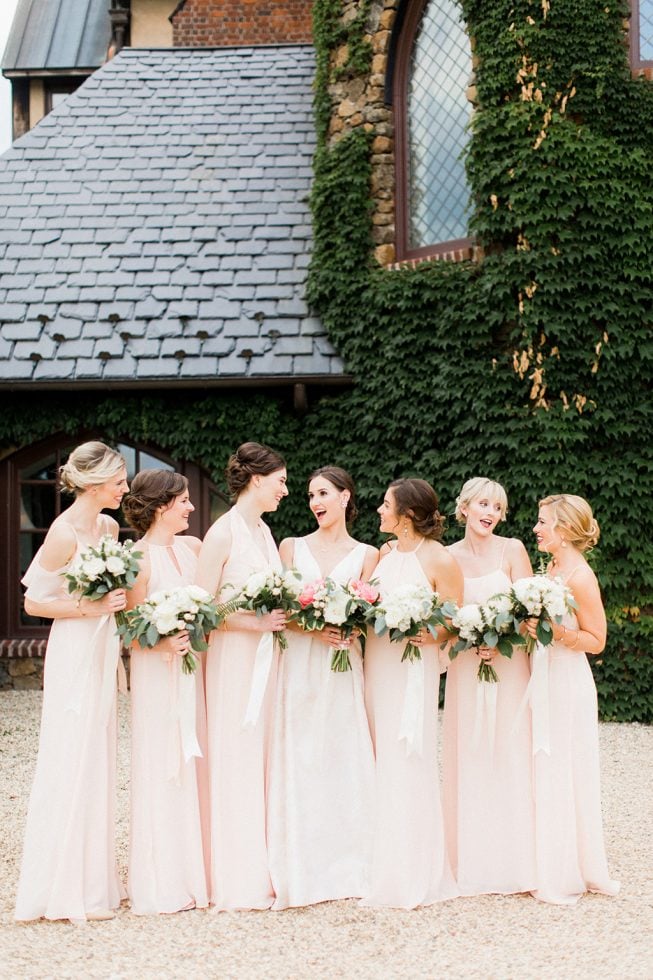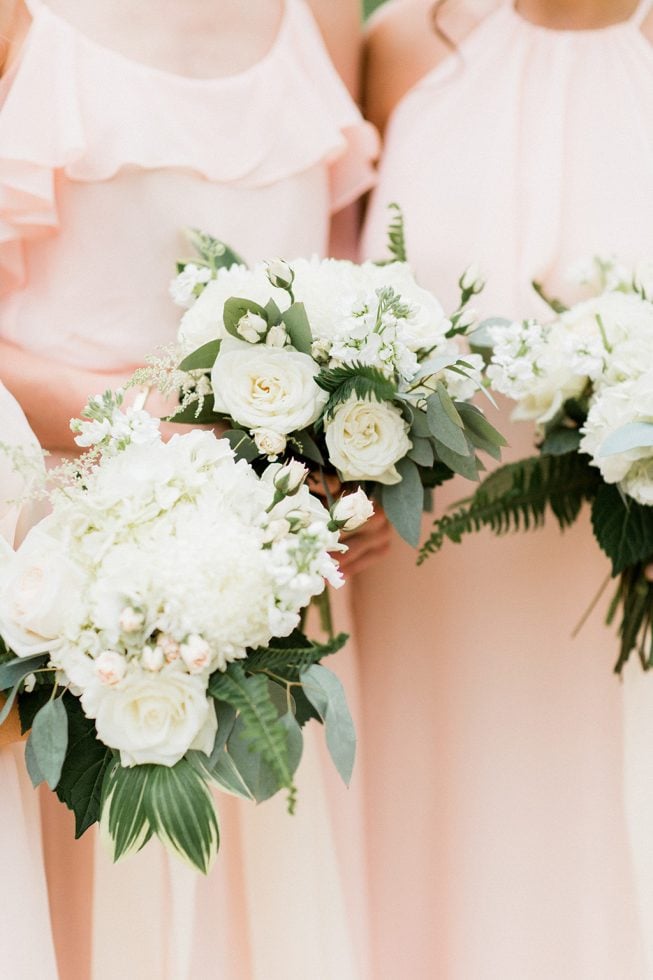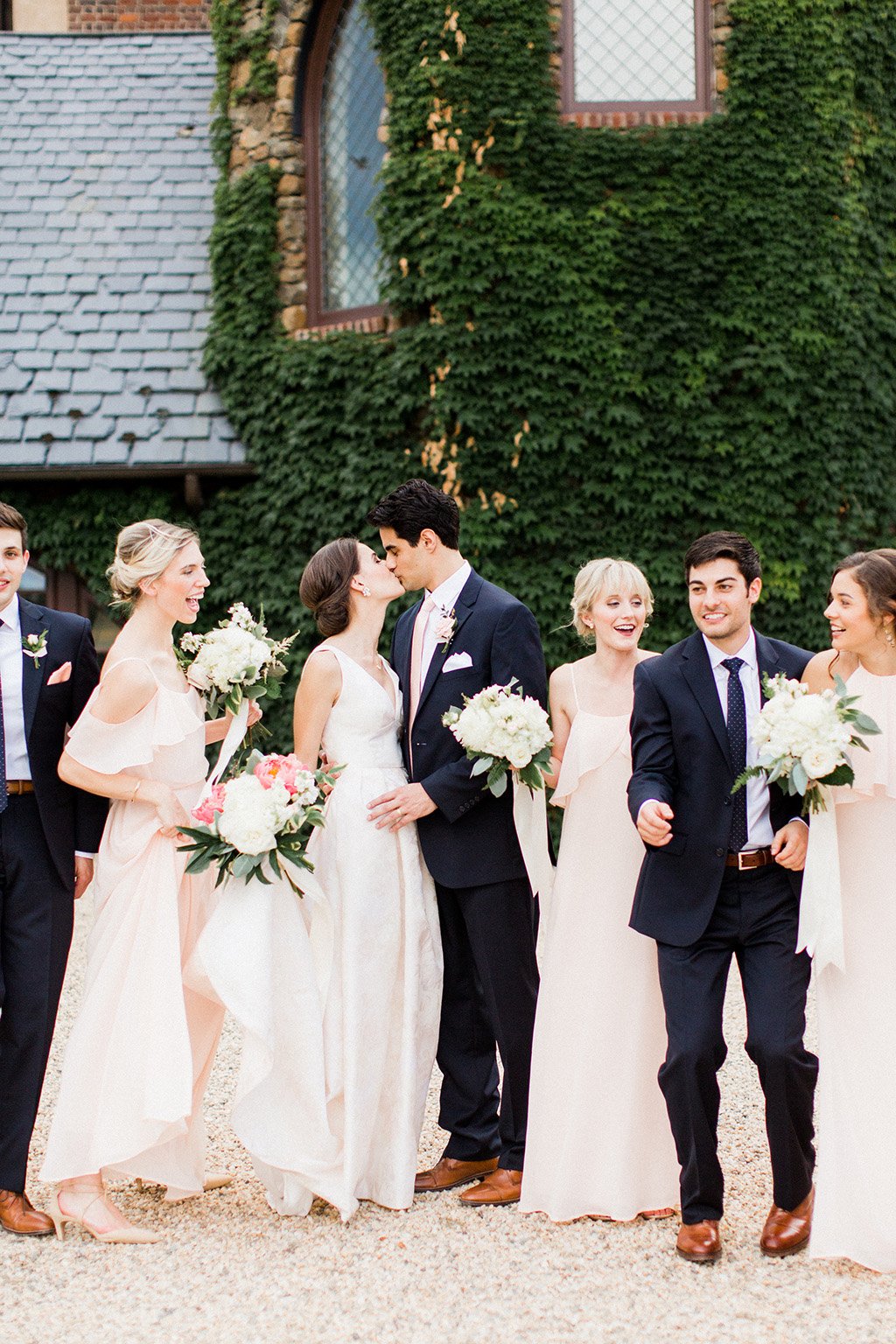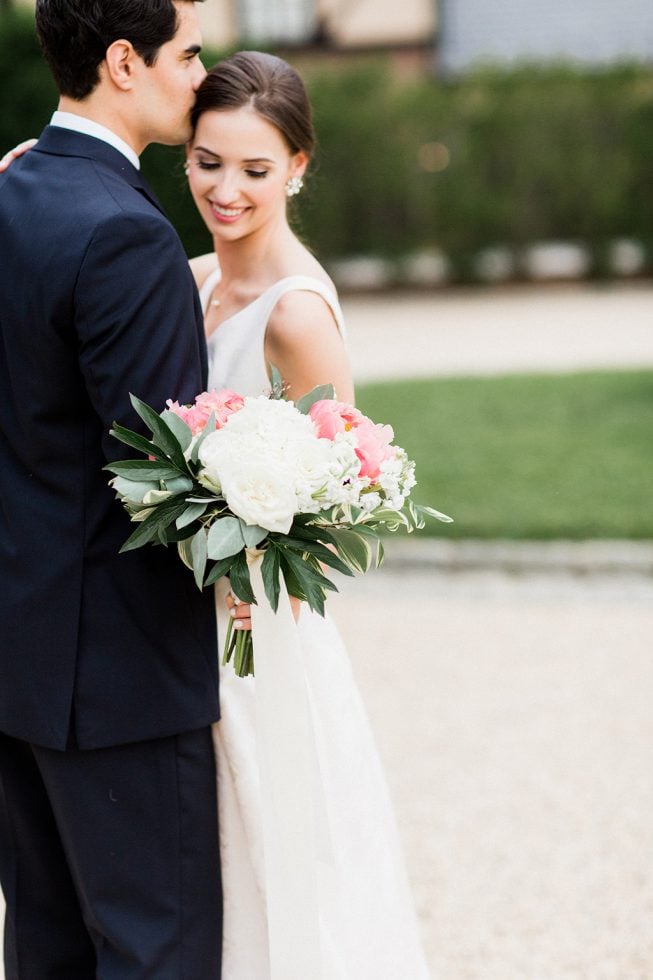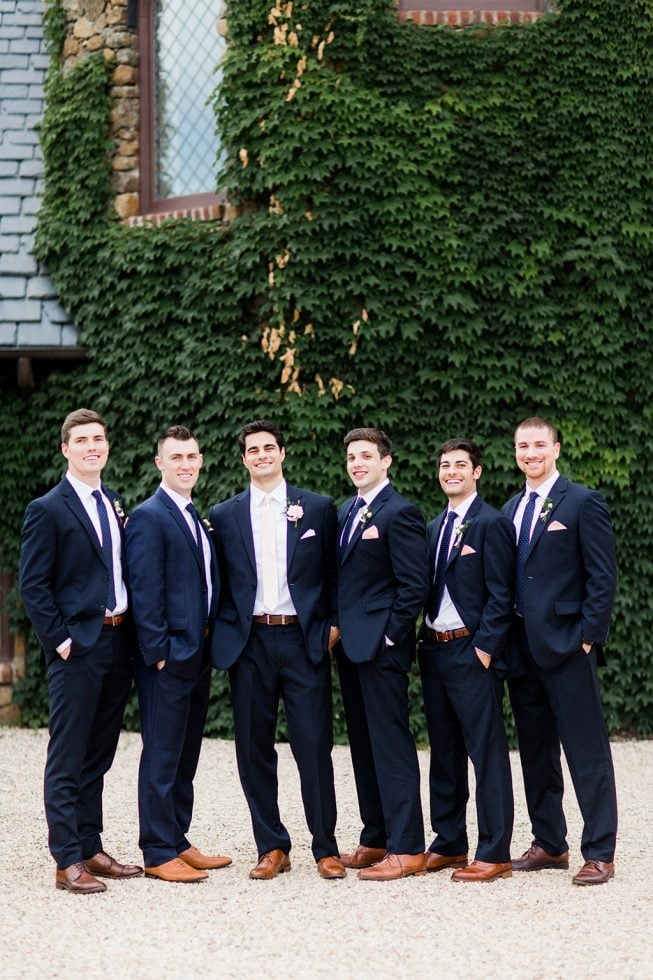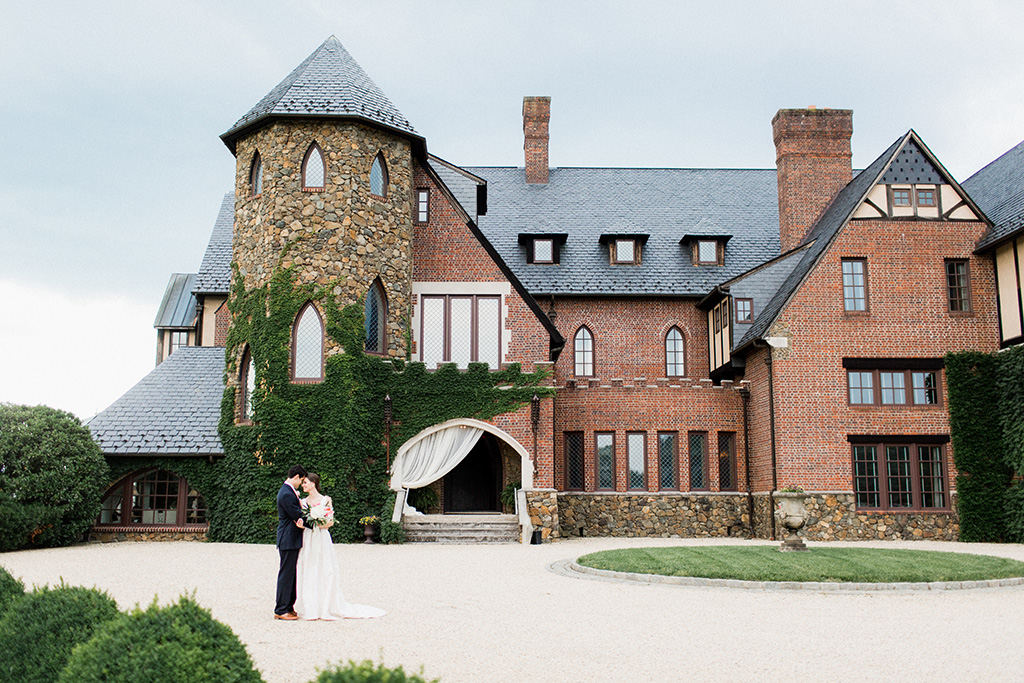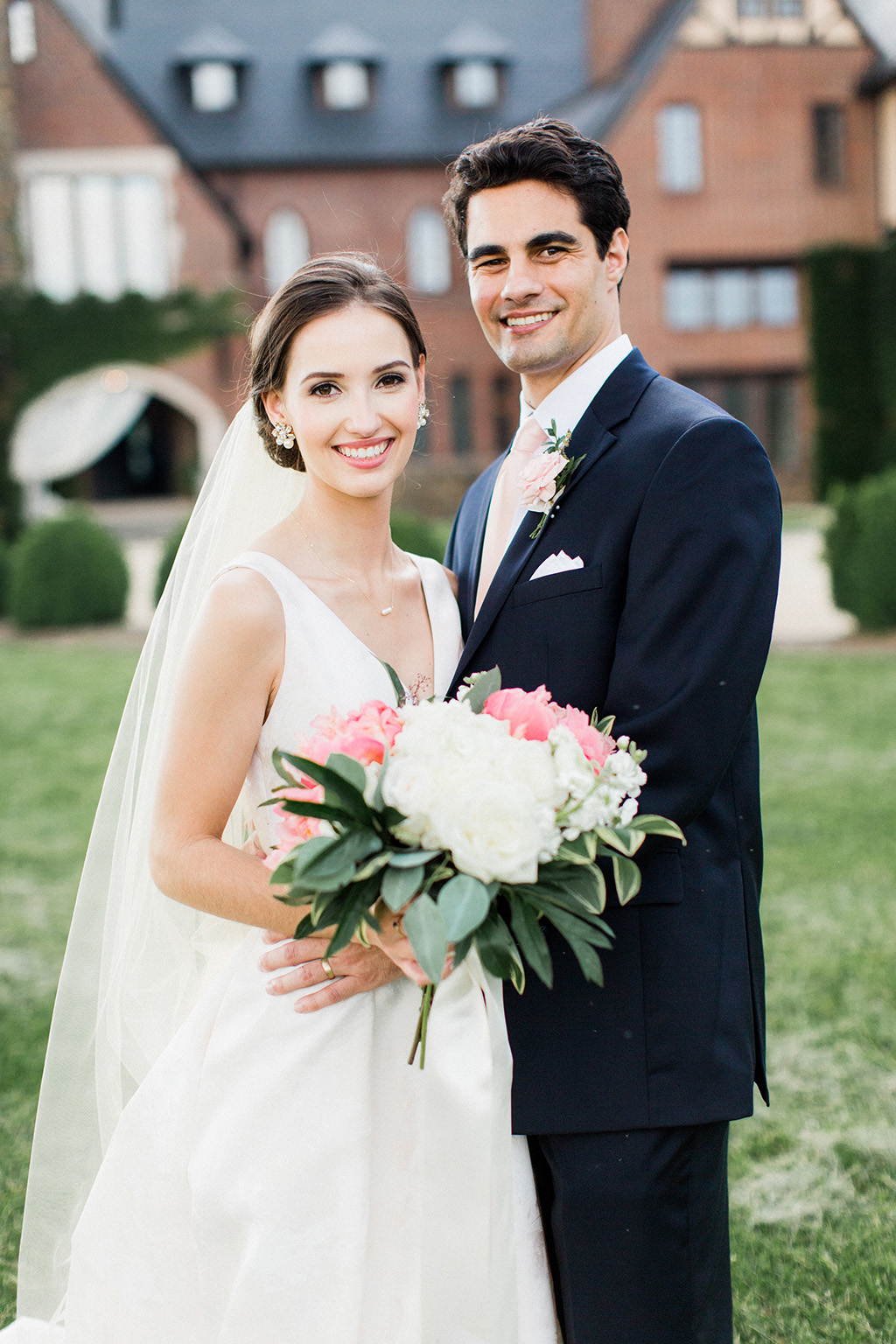 Then they got down to planning, trying to coordinate a date for their nuptials that would work with their busy schedules as med students at Virginia Commonwealth University School of Medicine. They settled on May 27, 2017, which gave them enough time afterwards for a dreamy Punta Cana vacation.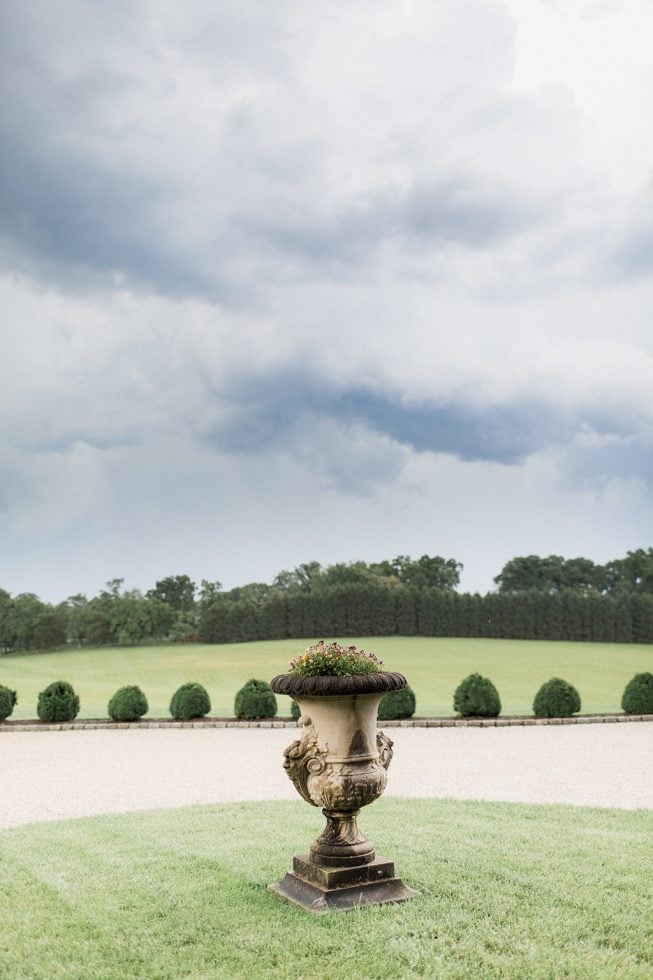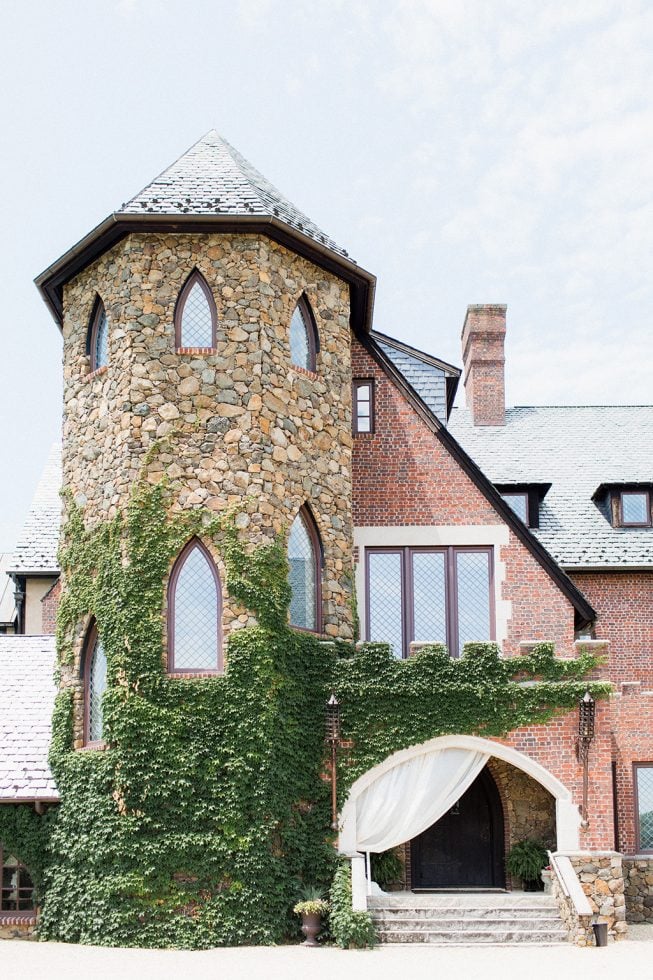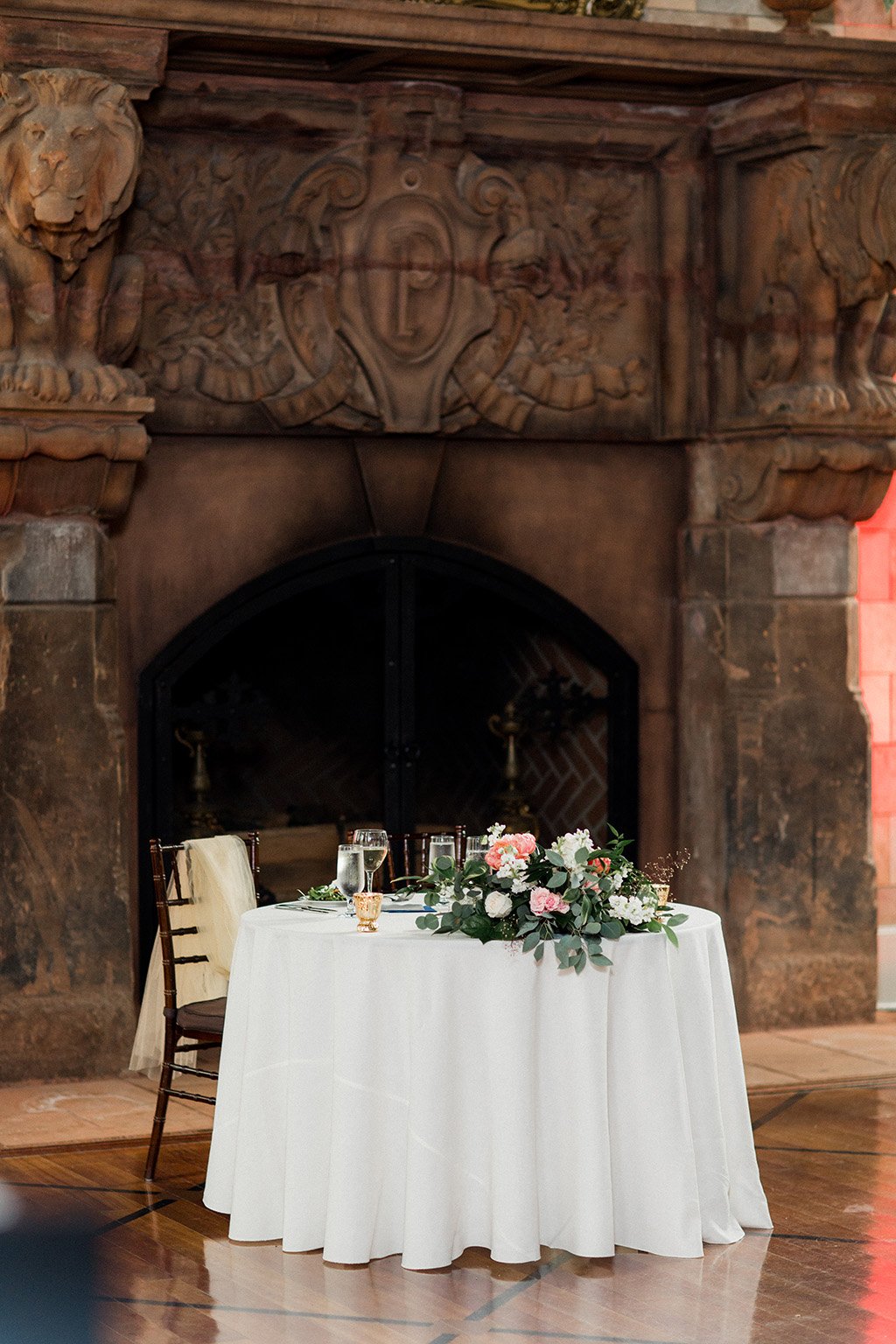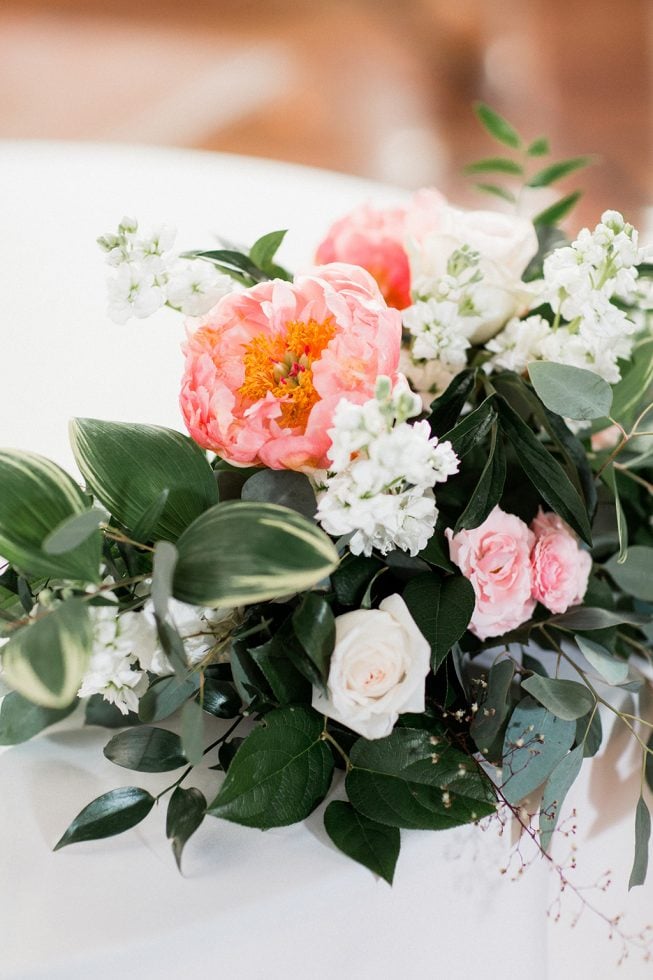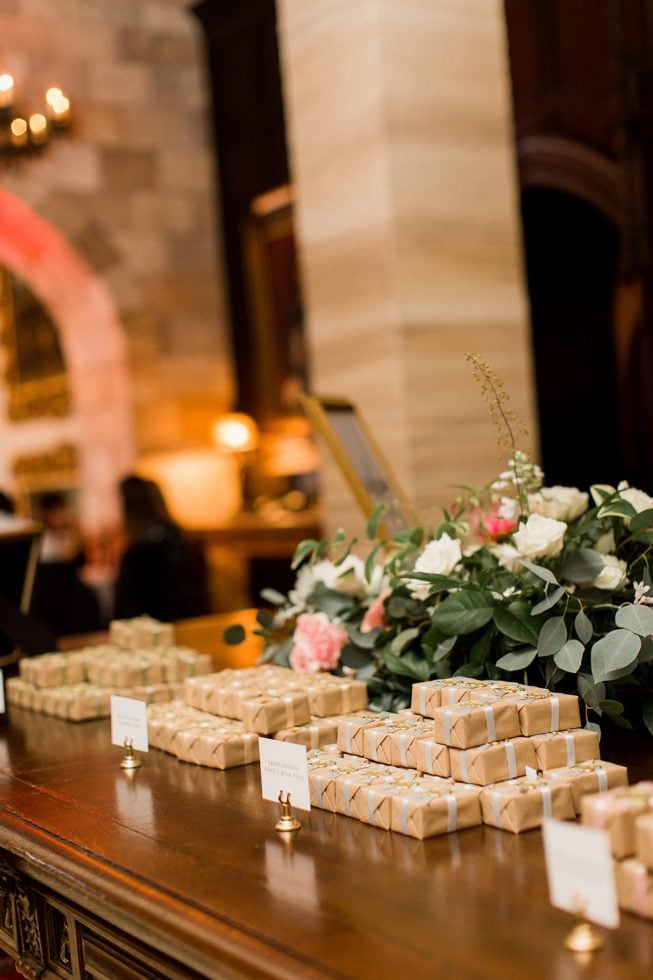 For what Nora called #mybigfatpouloswedding, the duo married in a ceremony at Saints Constantine and Helen Greek Orthodox Cathedral in Richmond before heading to Dover Hall, a Tudor-style estate only a half-hour away. The celebration worked in family, too.
Mr. and Mrs. Poulos cut into a Smith Island cake (each layer of the confection is composed of eight-plus thin layers of cake), a family tradition for him, and her mother handmade soap that the couple gave out as favors. After dancing the night away under the wrought-iron chandeliers in the high-ceilinged ballroom, it was time for a sparkler send-off. The wedding ended in a scene like that of their first date: lights twinkling into the night.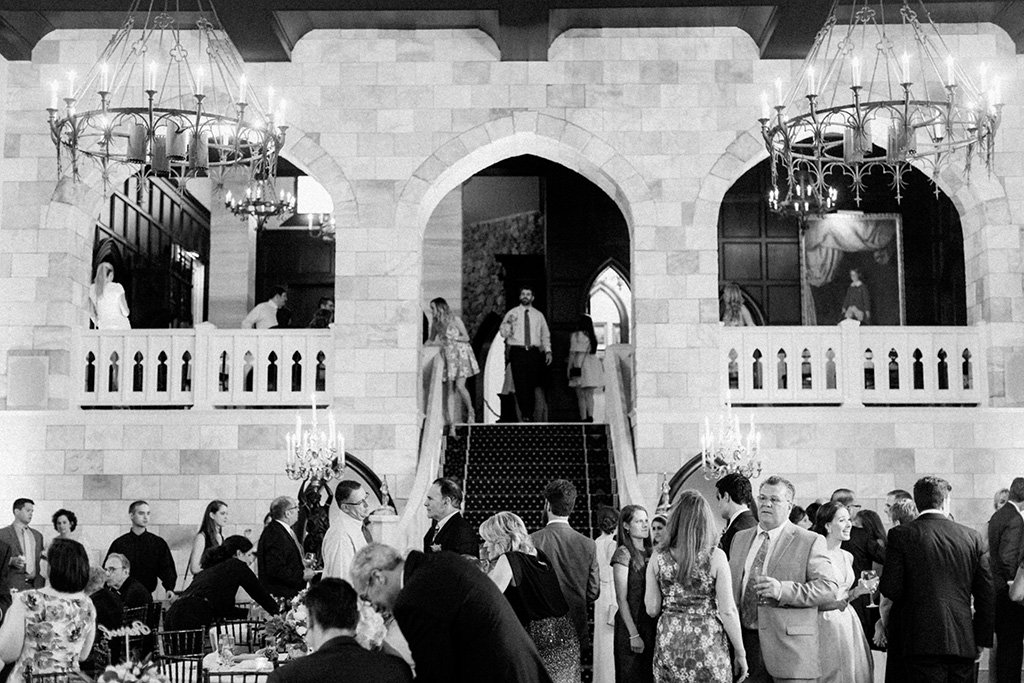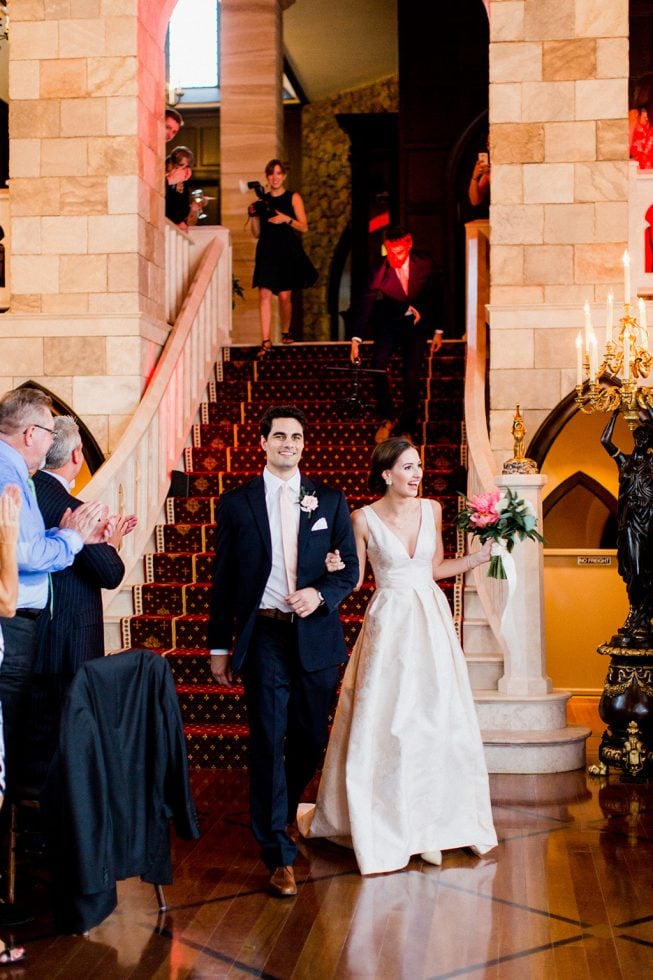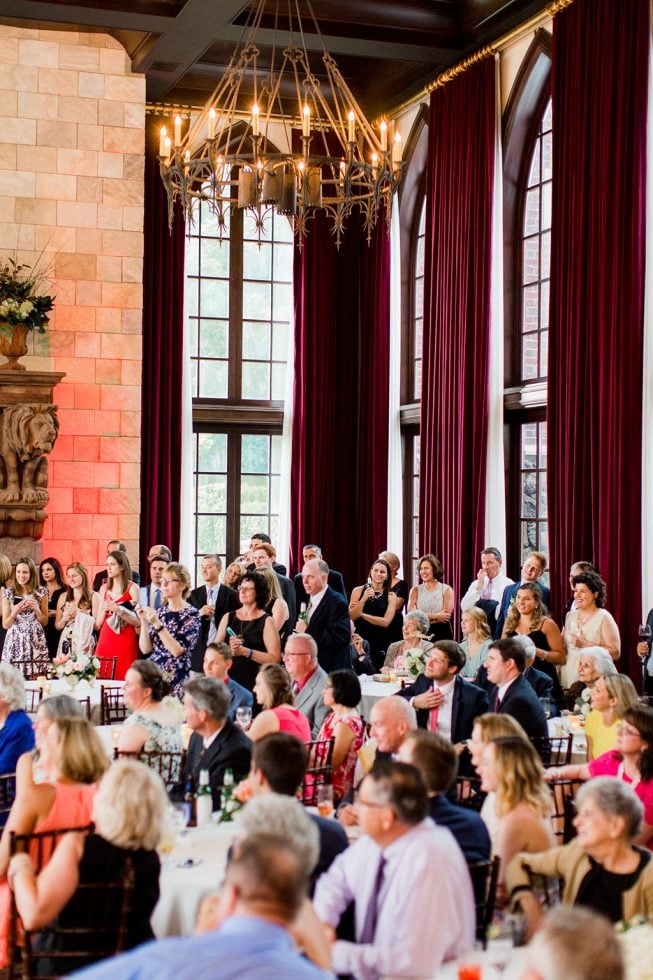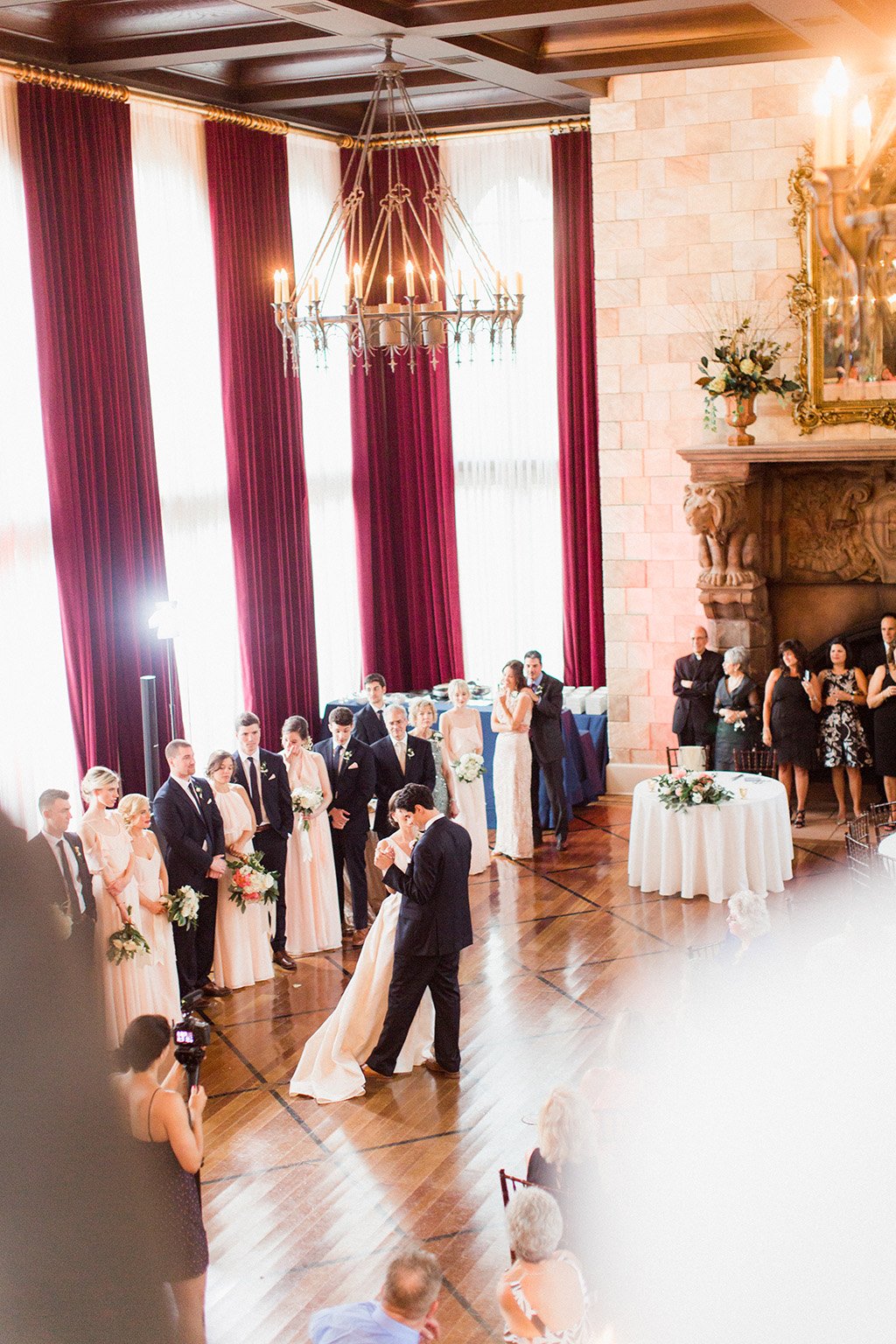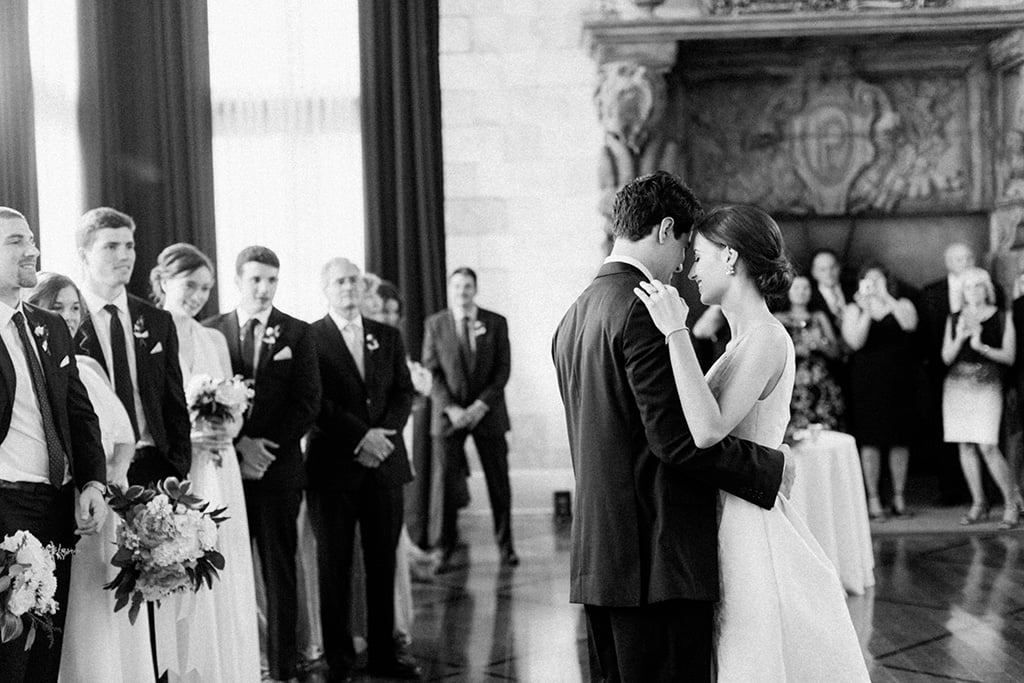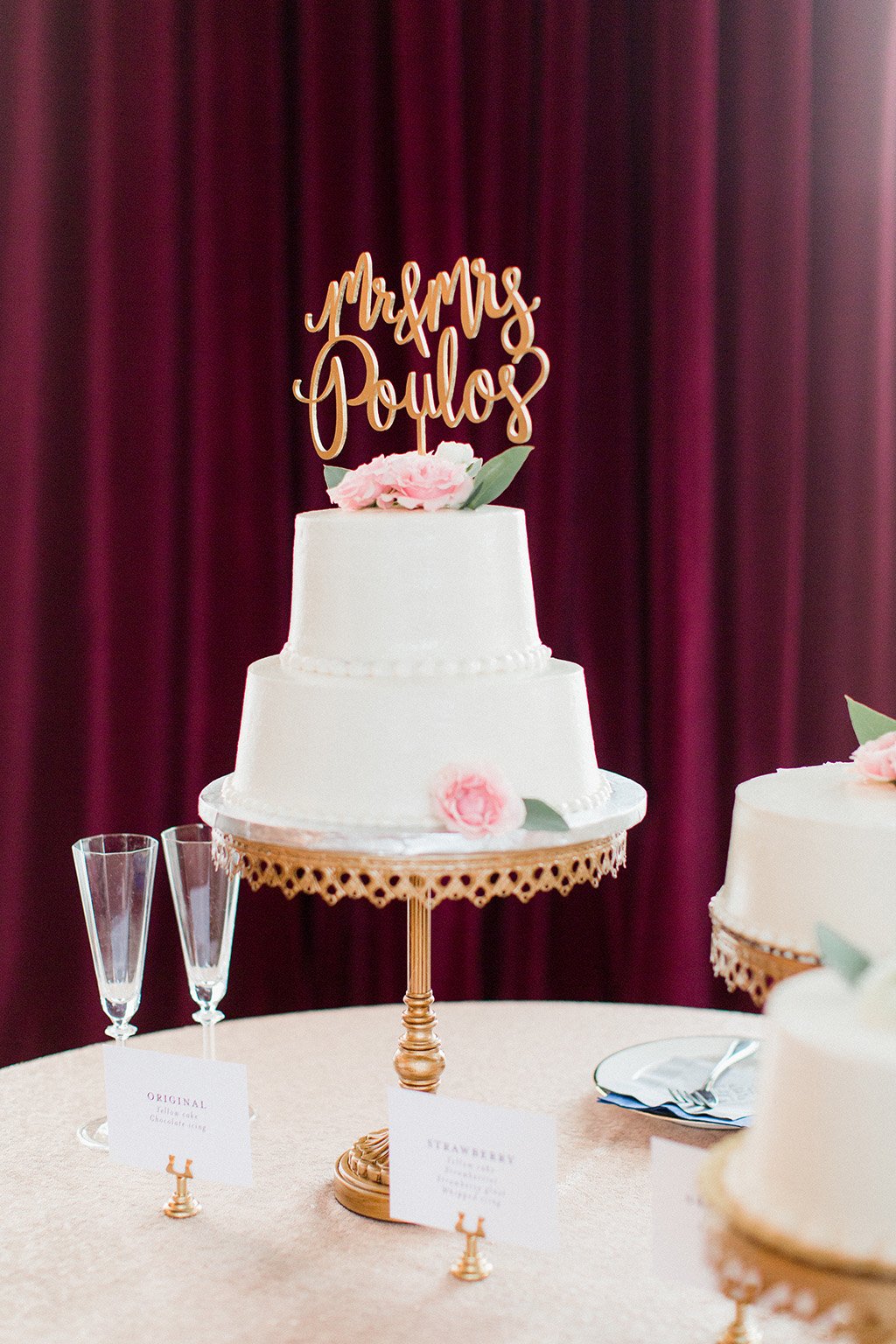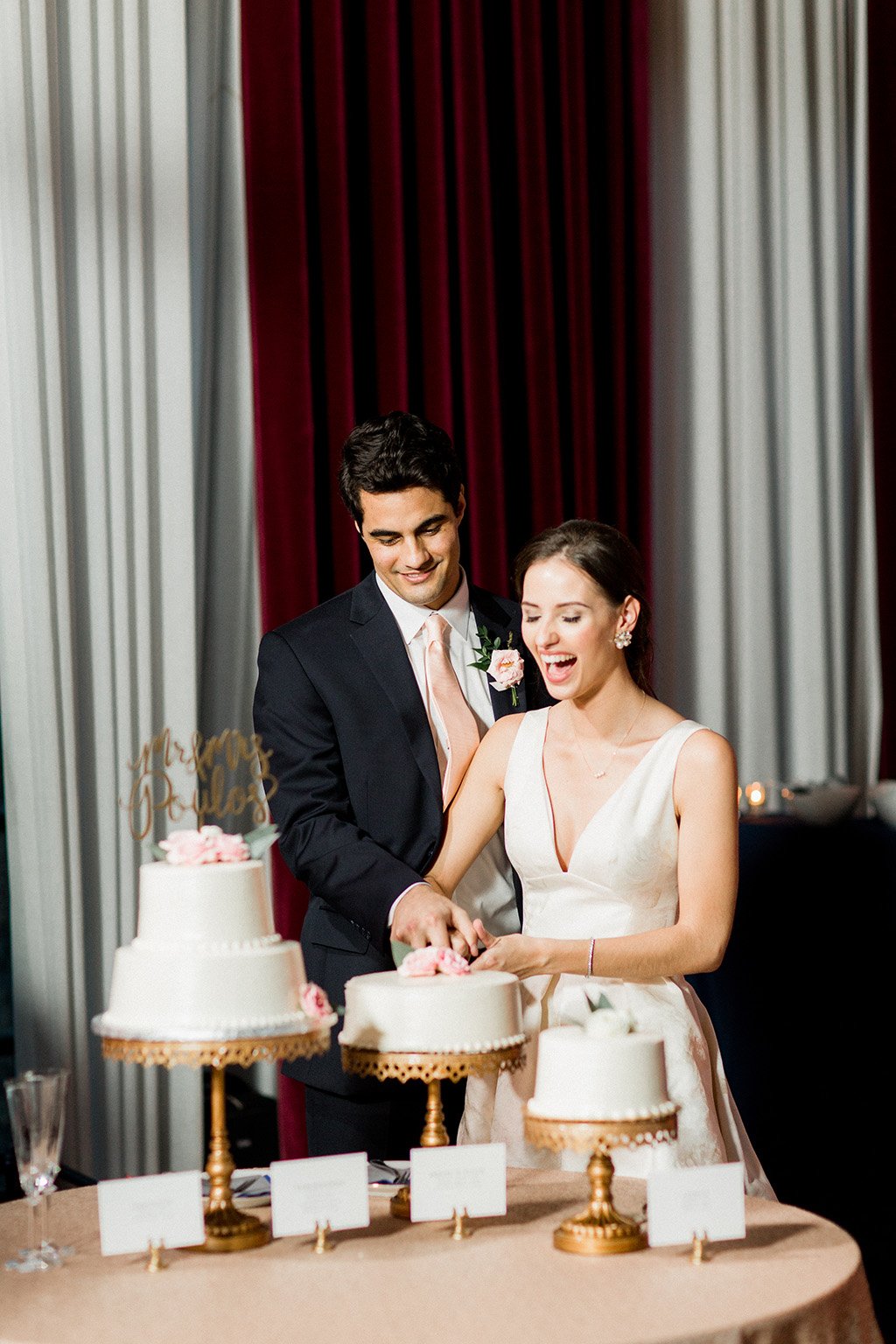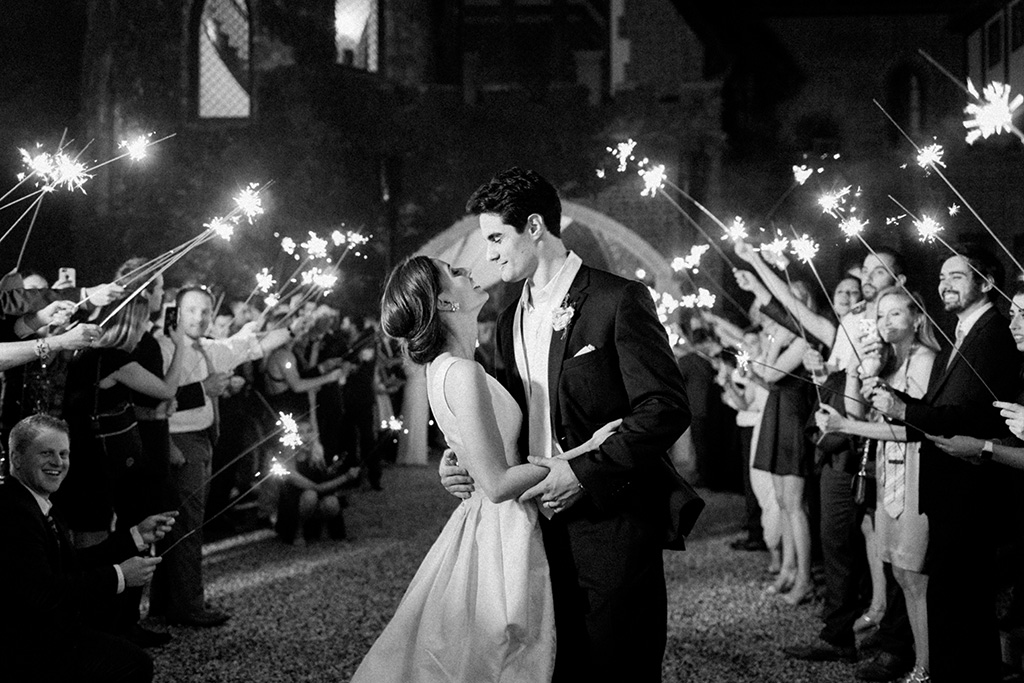 The Details