Caroline Ross, military legislative assistant to Kansas senator Jerry Moran, and Ryan Canfield, special assistant to the President in the White House Office of Legislative Affairs, met on a work trip but didn't go on their first date—to DC's Bistro Bohem—until one year later. Caroline thought Ryan was kind, and Ryan says Caroline was "the life of the party." One year after that first date, while the pair were vacationing in the Bahamas, Caroline woke up to a little blue box on her pillow. Inside was the sapphire piece she had earlier deemed her "dream ring." Ryan offered a heartfelt proposal, and seven months later the two married at the Top of the Hay, chosen for its skyline views, which include the White House, and—the bride's favorite—the Jefferson Memorial.
Caroline selected a blue Ines Di Santo gown and invited her bridesmaids to wear a complementary blue dress of their choice. For the reception, blue plates and vases atop eyelet linens were styled along the length of the dinner table, which was punctuated with bright florals in pink, orange, and yellow. Cocktail napkins featured "fun facts" about the couple. As a surprise for Ryan, Caroline arranged for the Green Bay Cheeseheads to make an appearance. Alongside their wedding cake, the newlyweds offered chocolate sheet cake, caramel apple pie shooters, and, in another nod to Ryan's Wisconsin roots, Blue Moon mini ice-cream cones.
The bride and groom cut a lemon elderflower wedding cake with lemon curd and strawberry-Champagne buttercream layered with almond cake with Nutella buttercream and raspberry jam.
Take a peek at the images below, courtesy of photographer Lauren Balingit.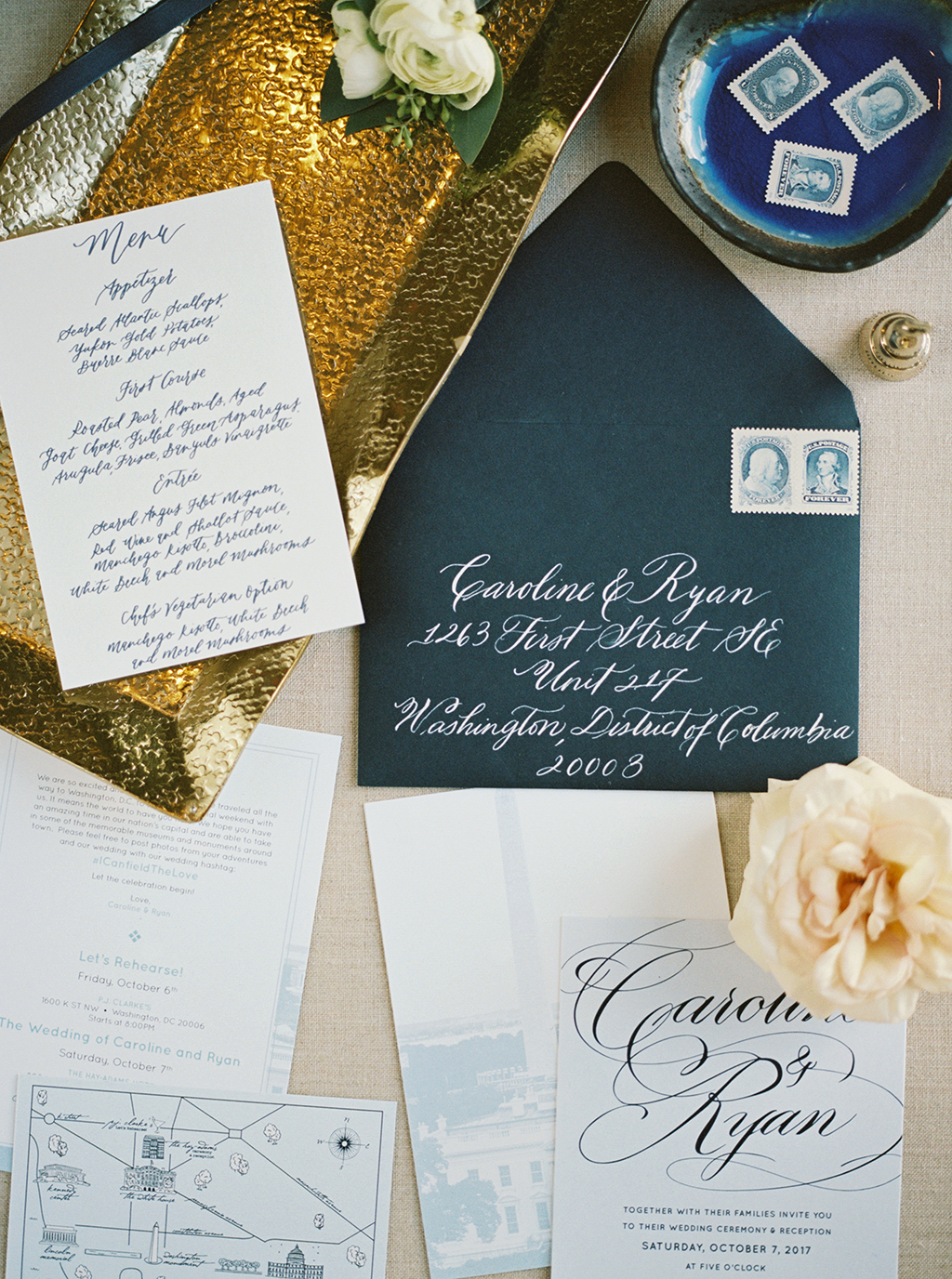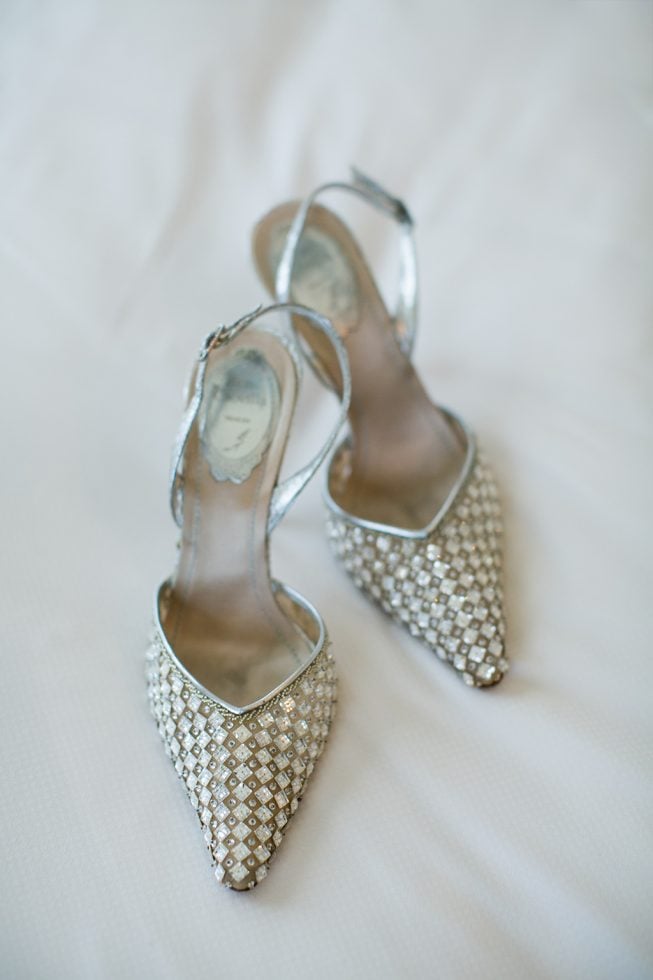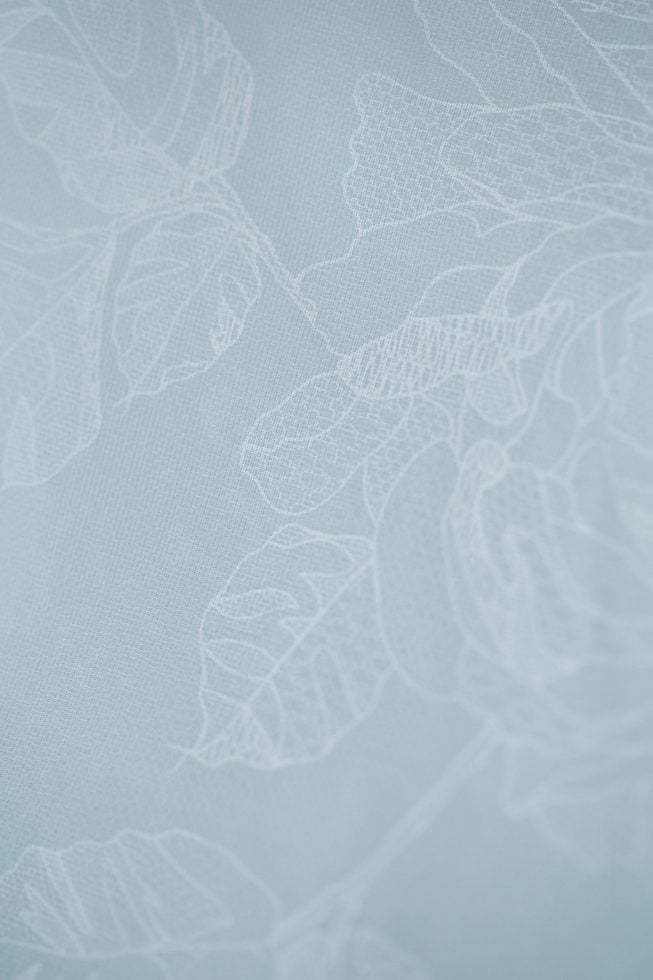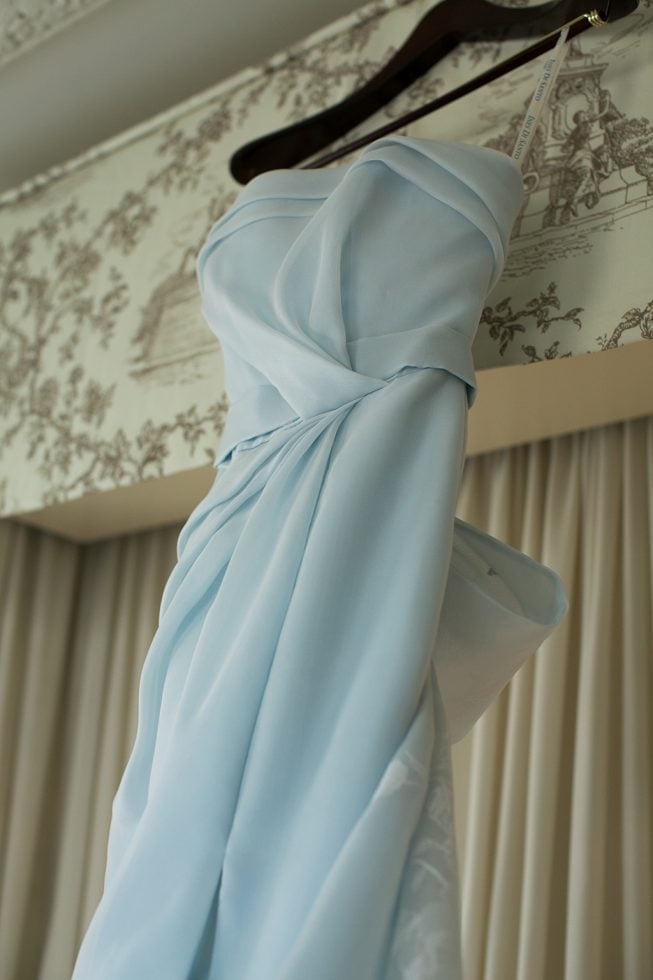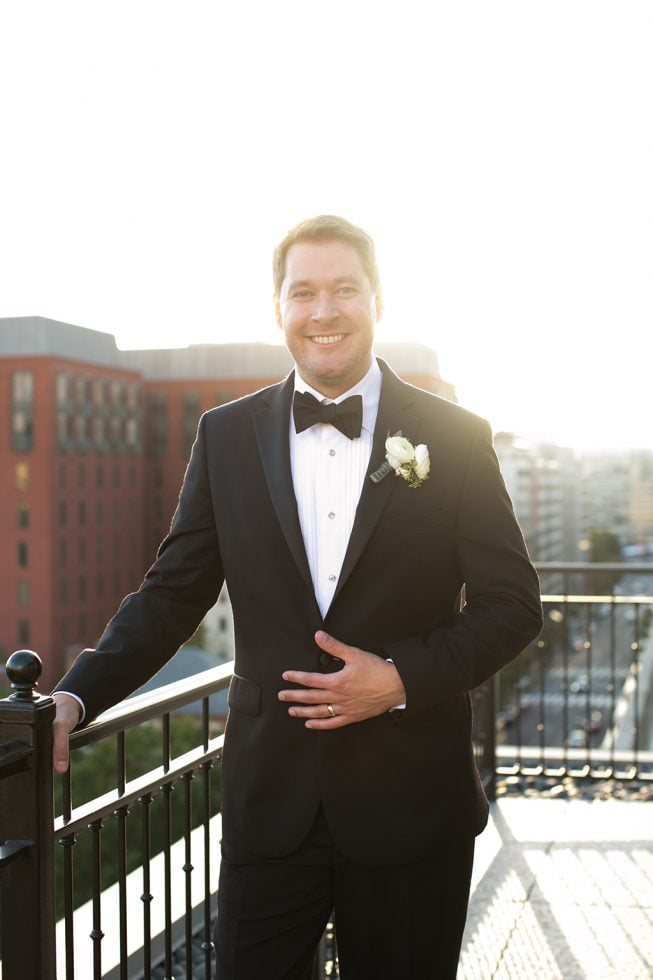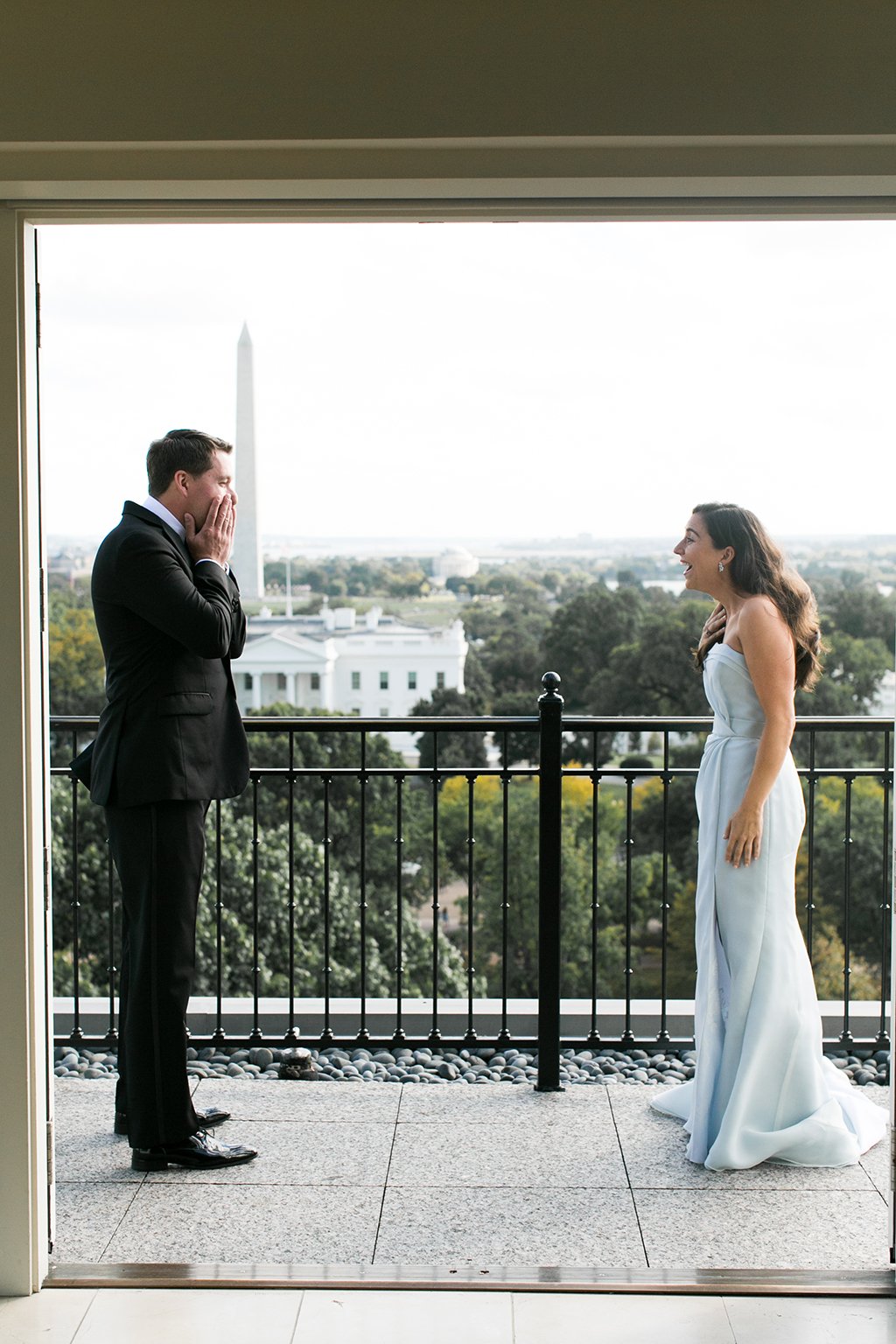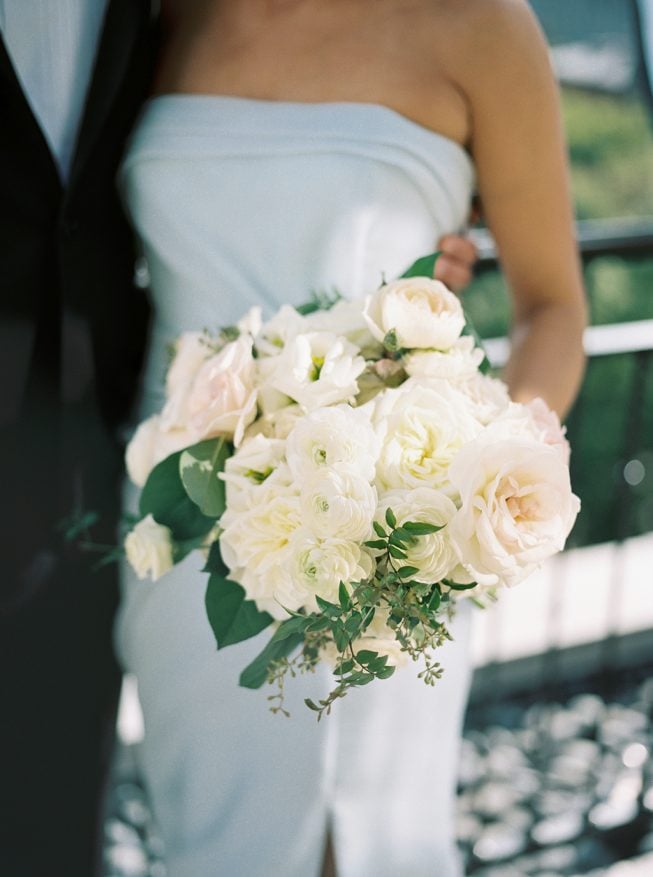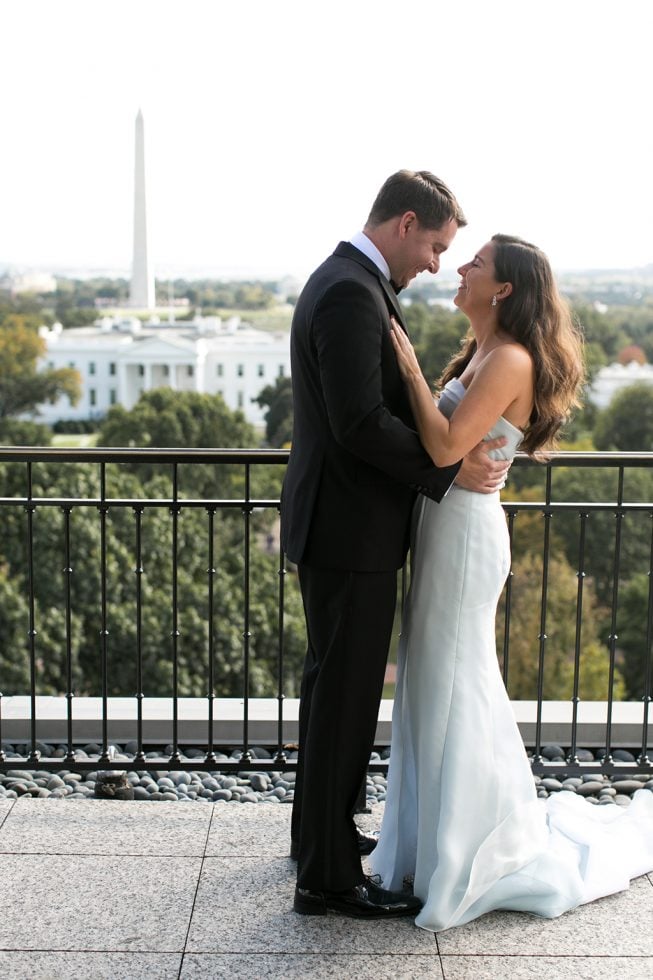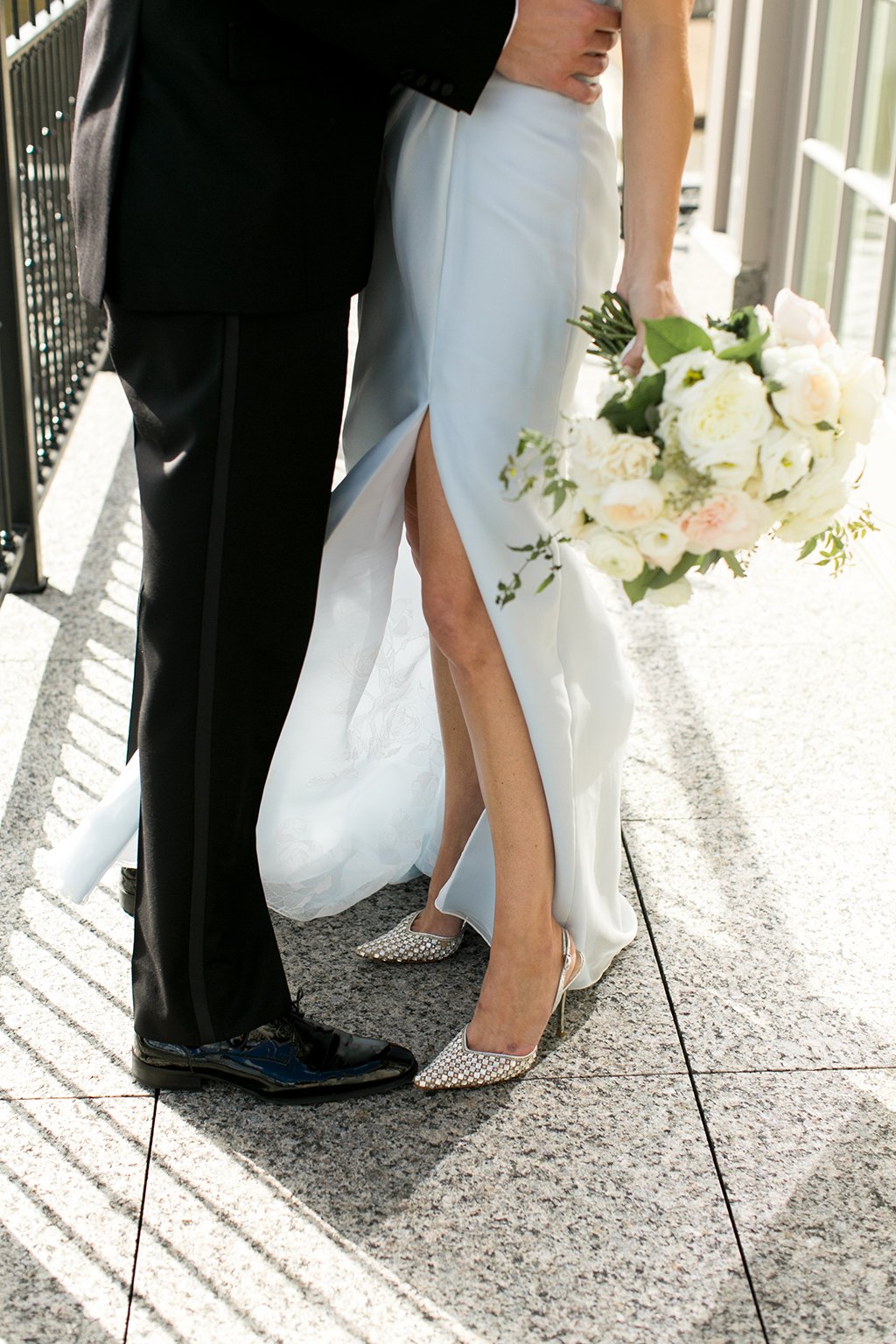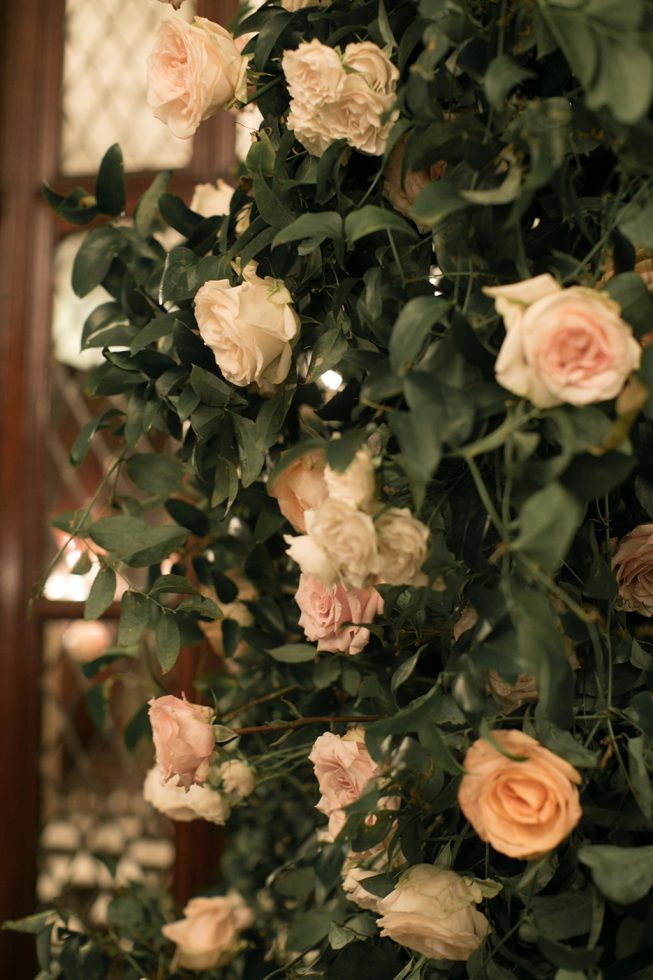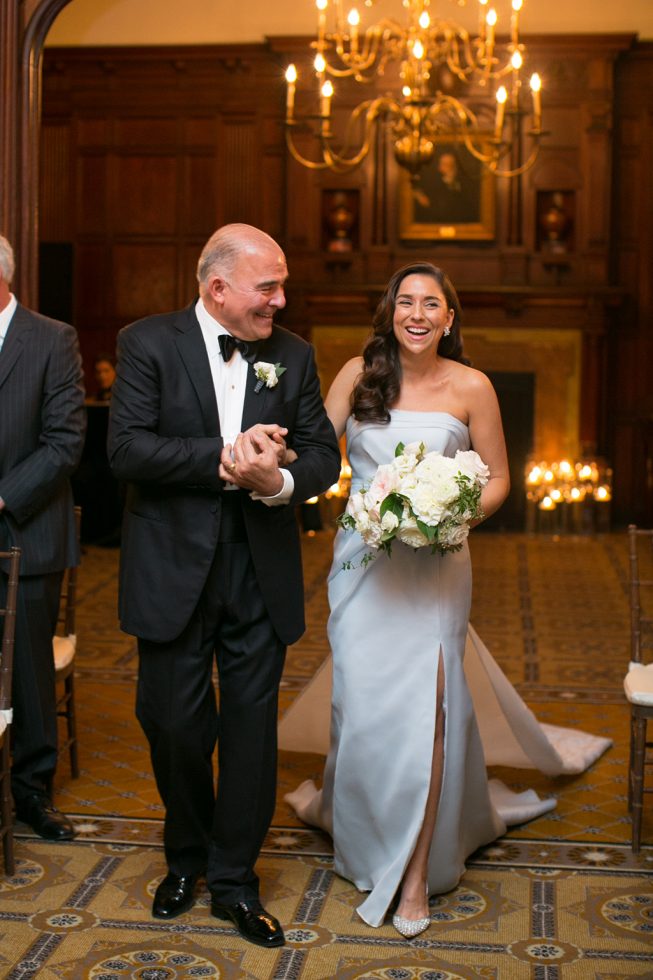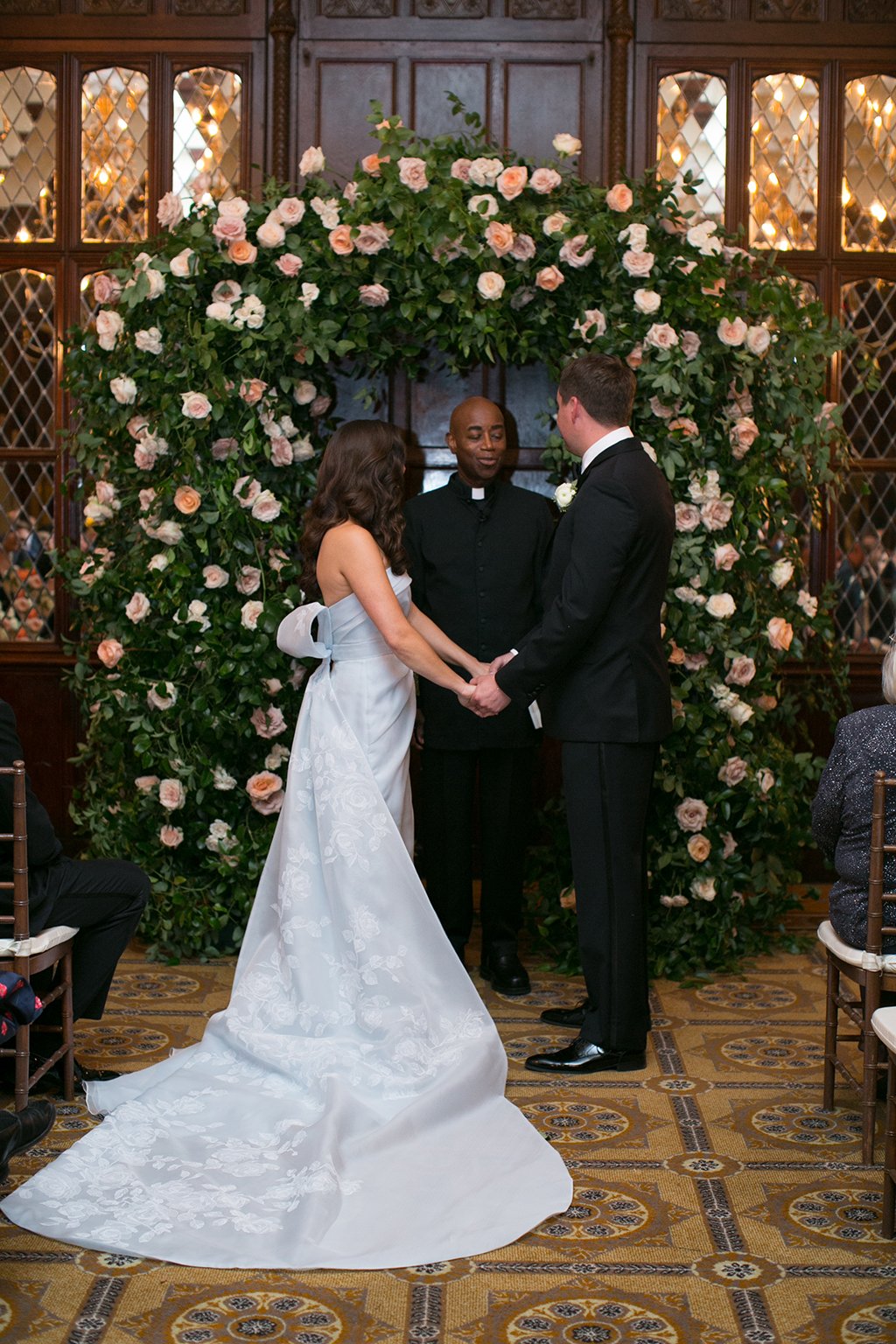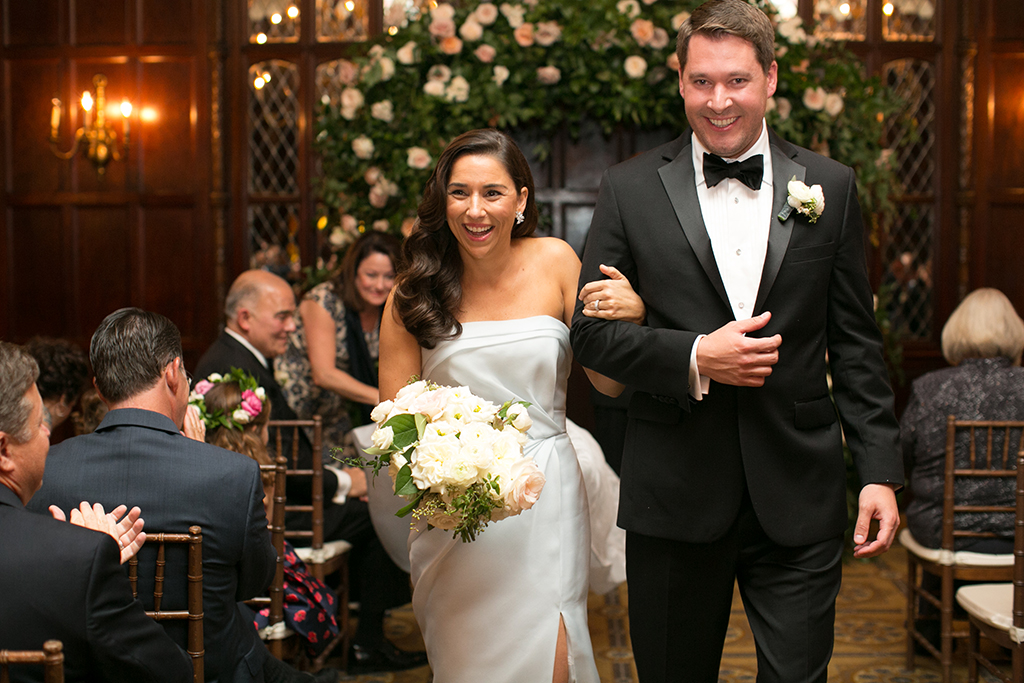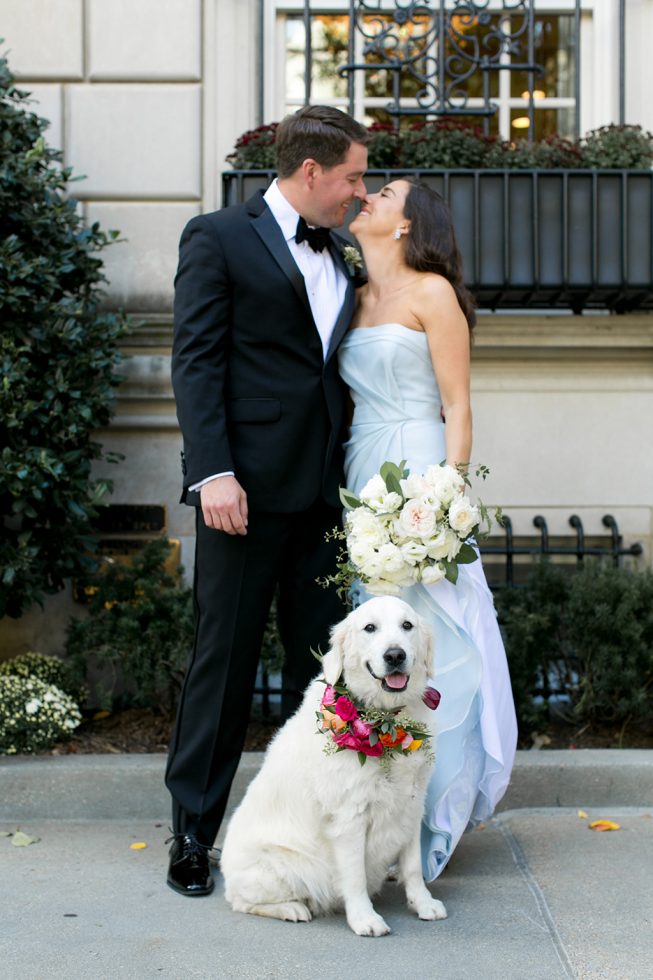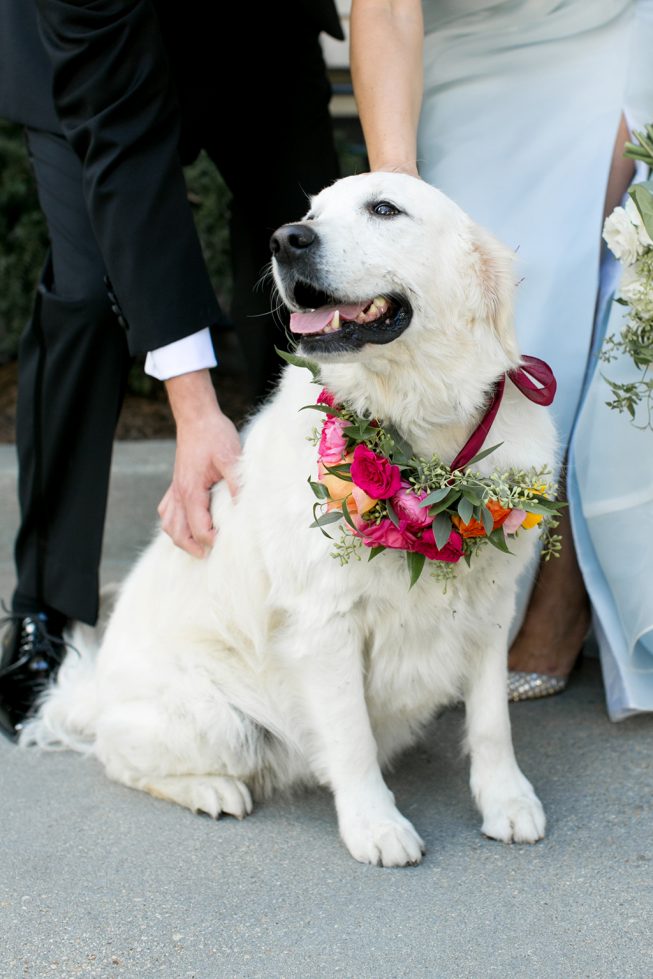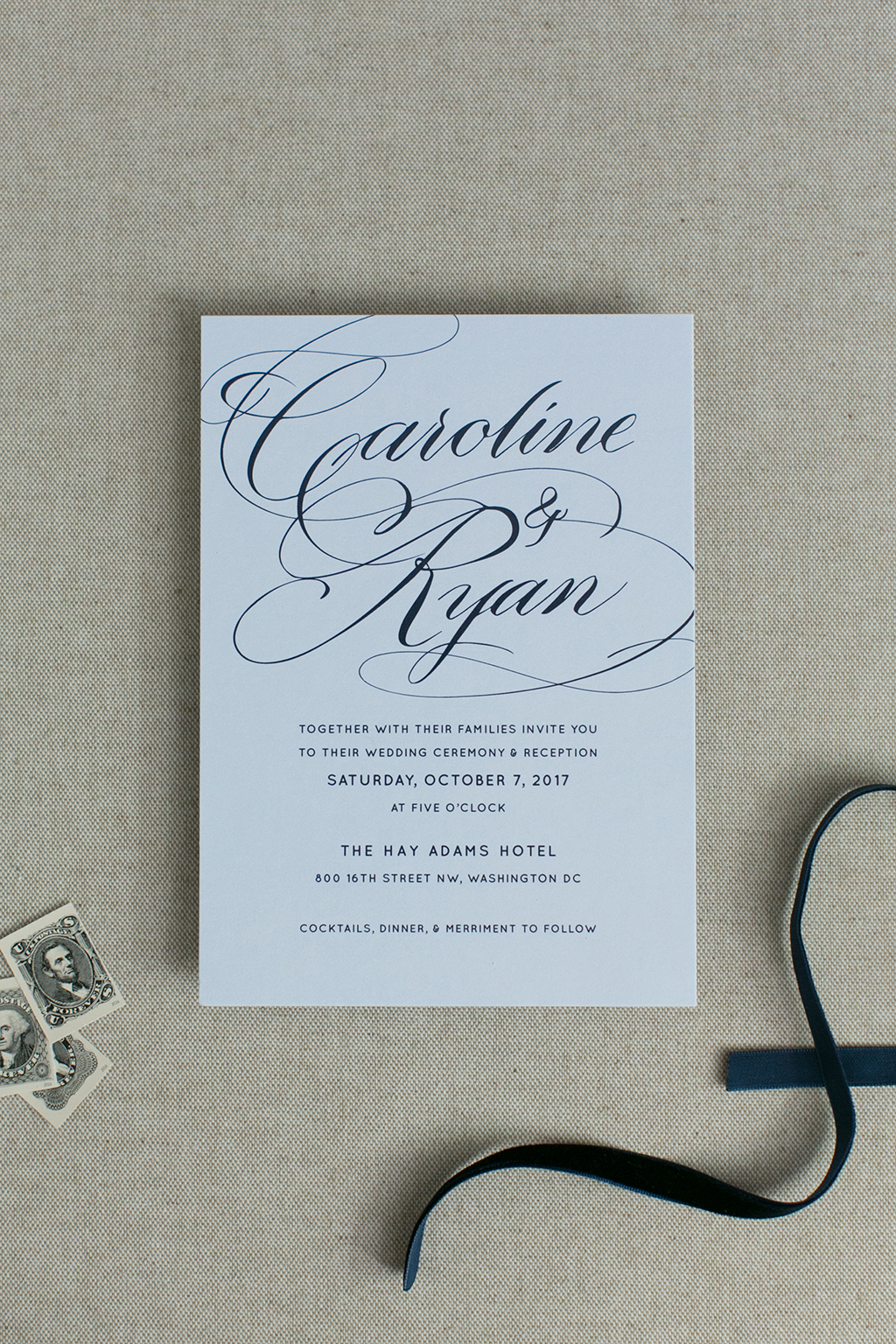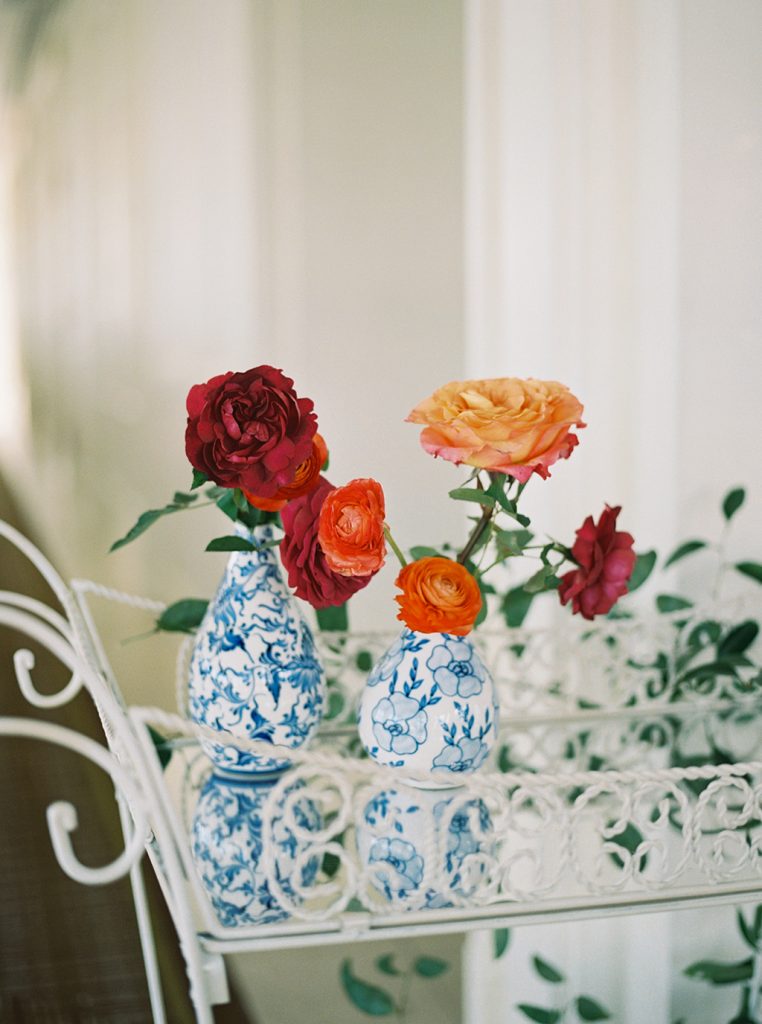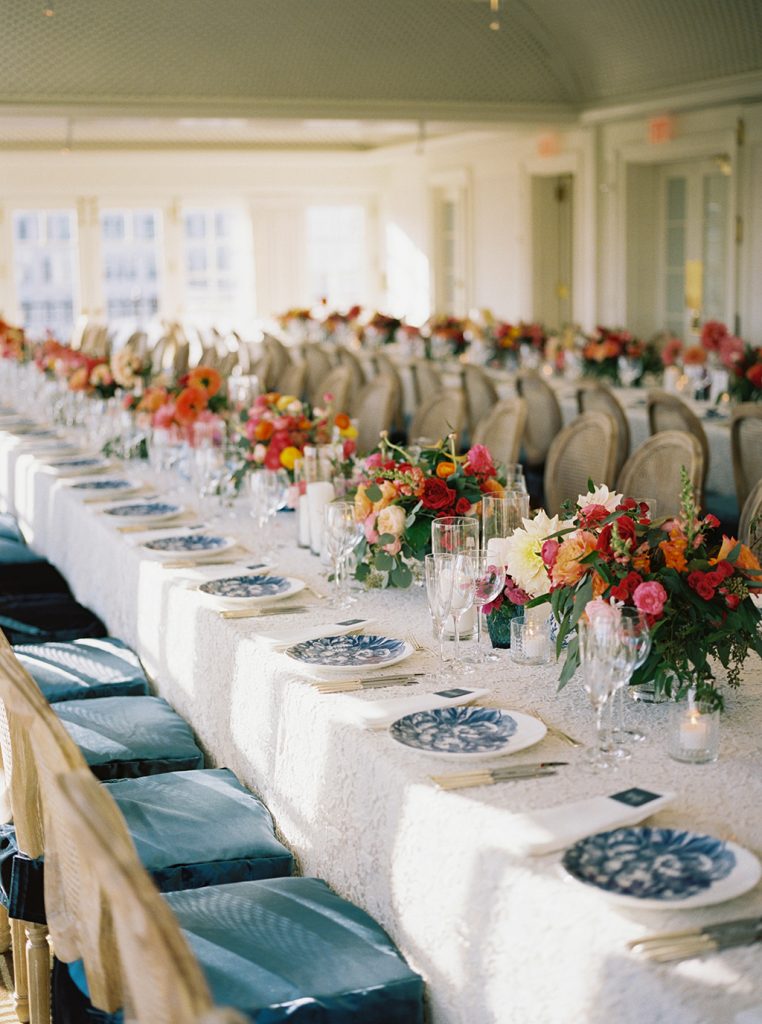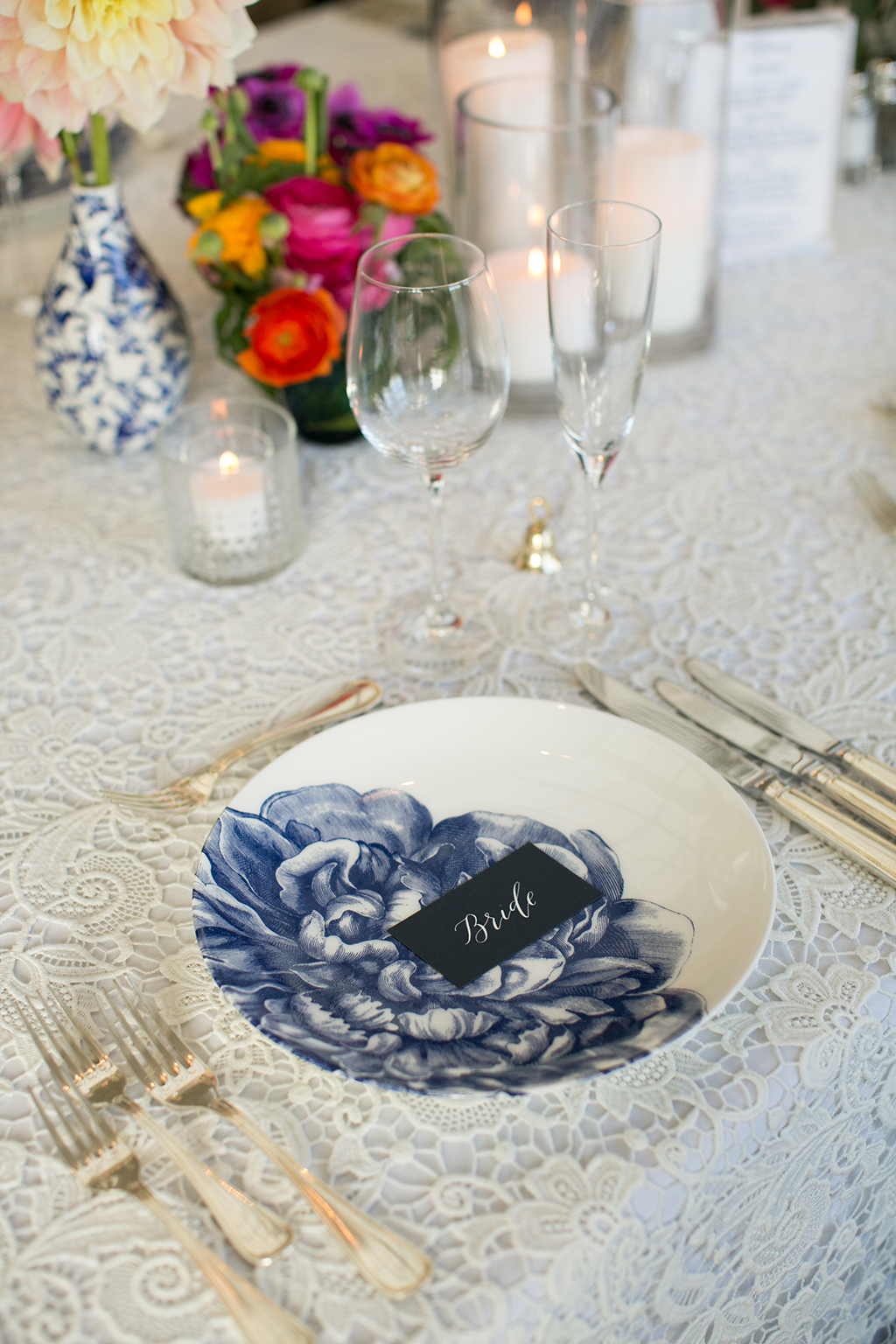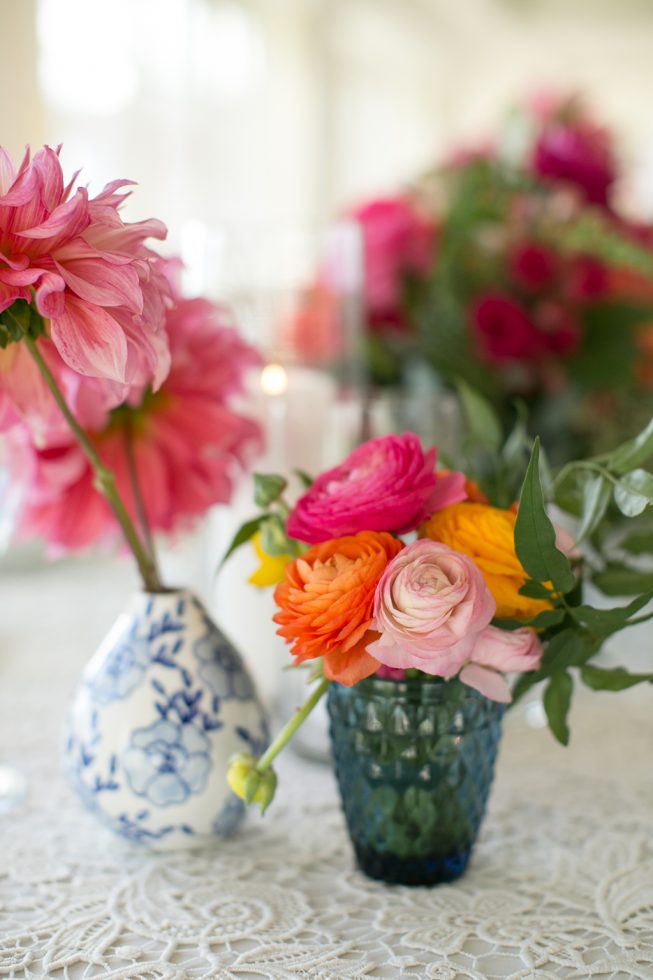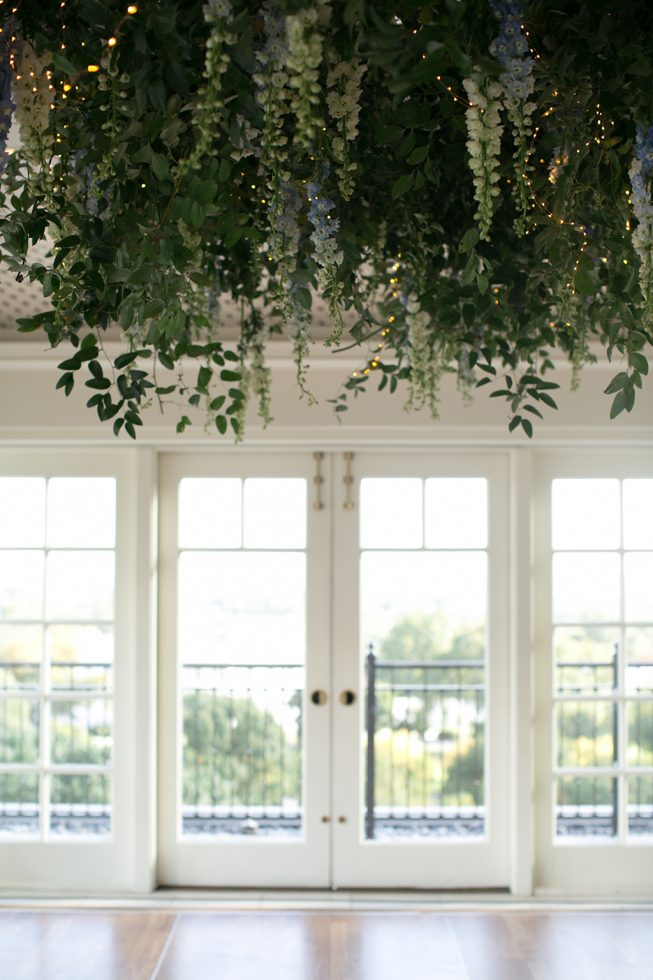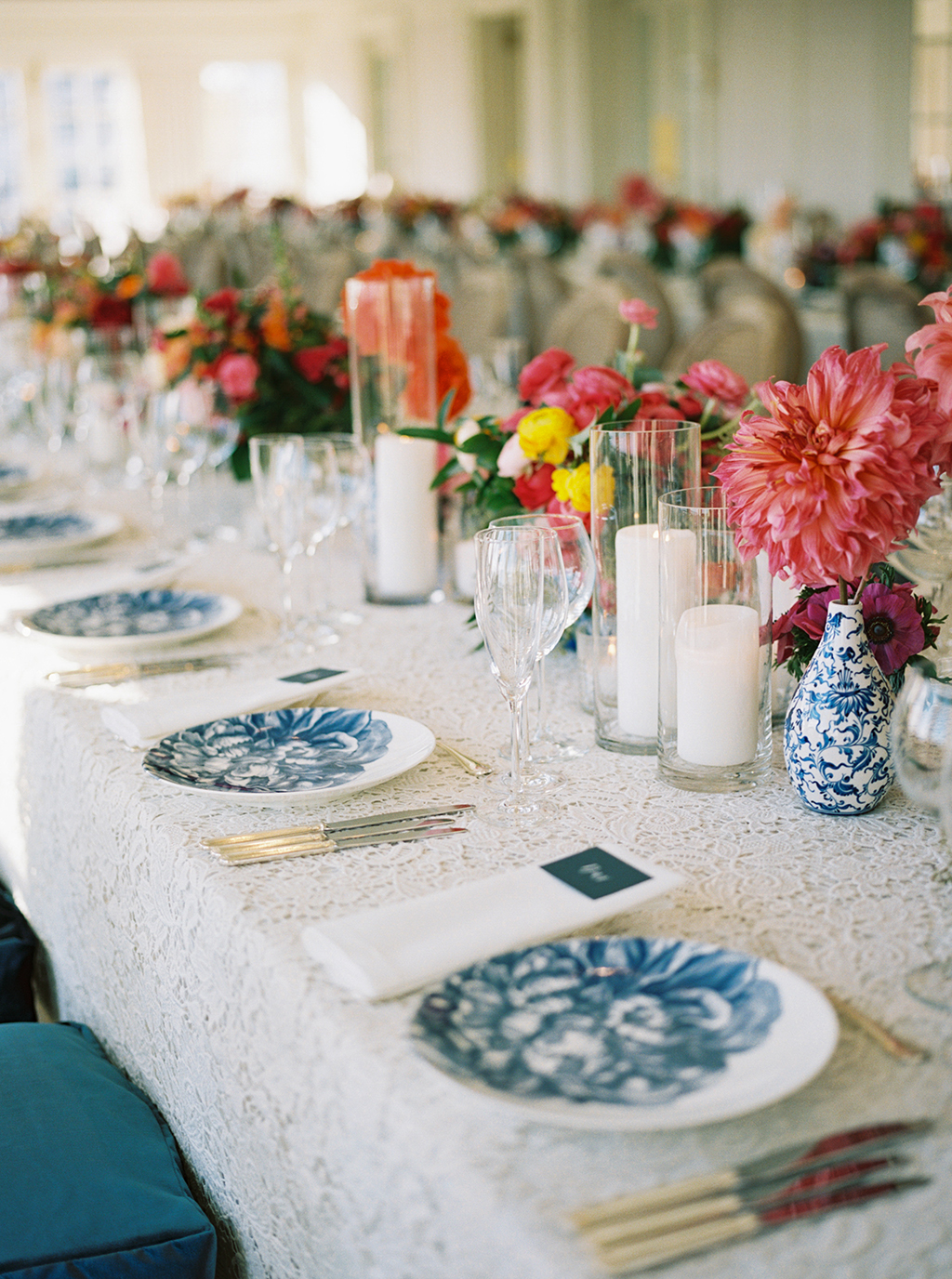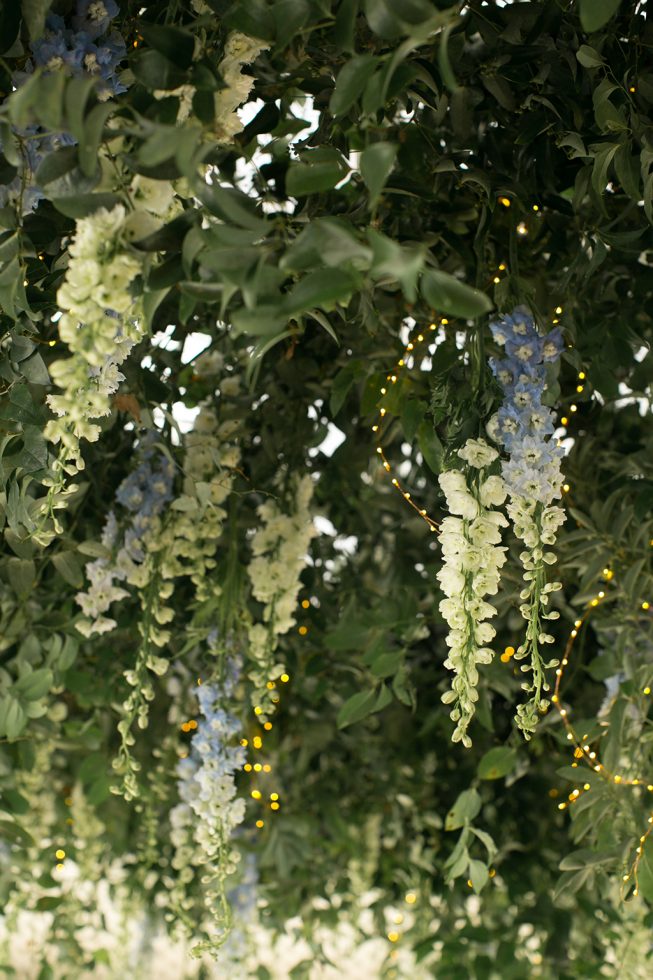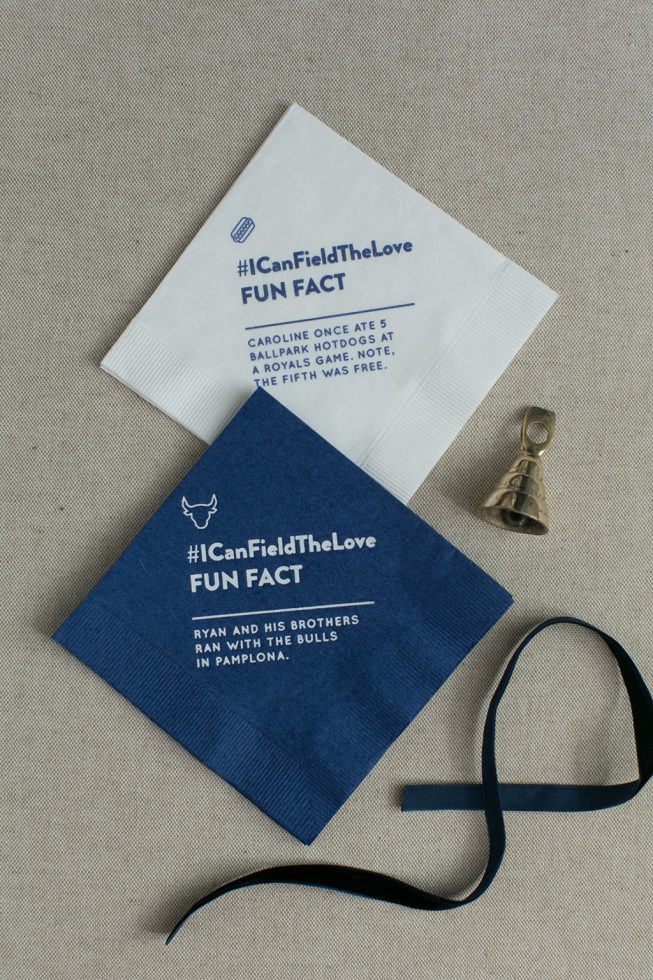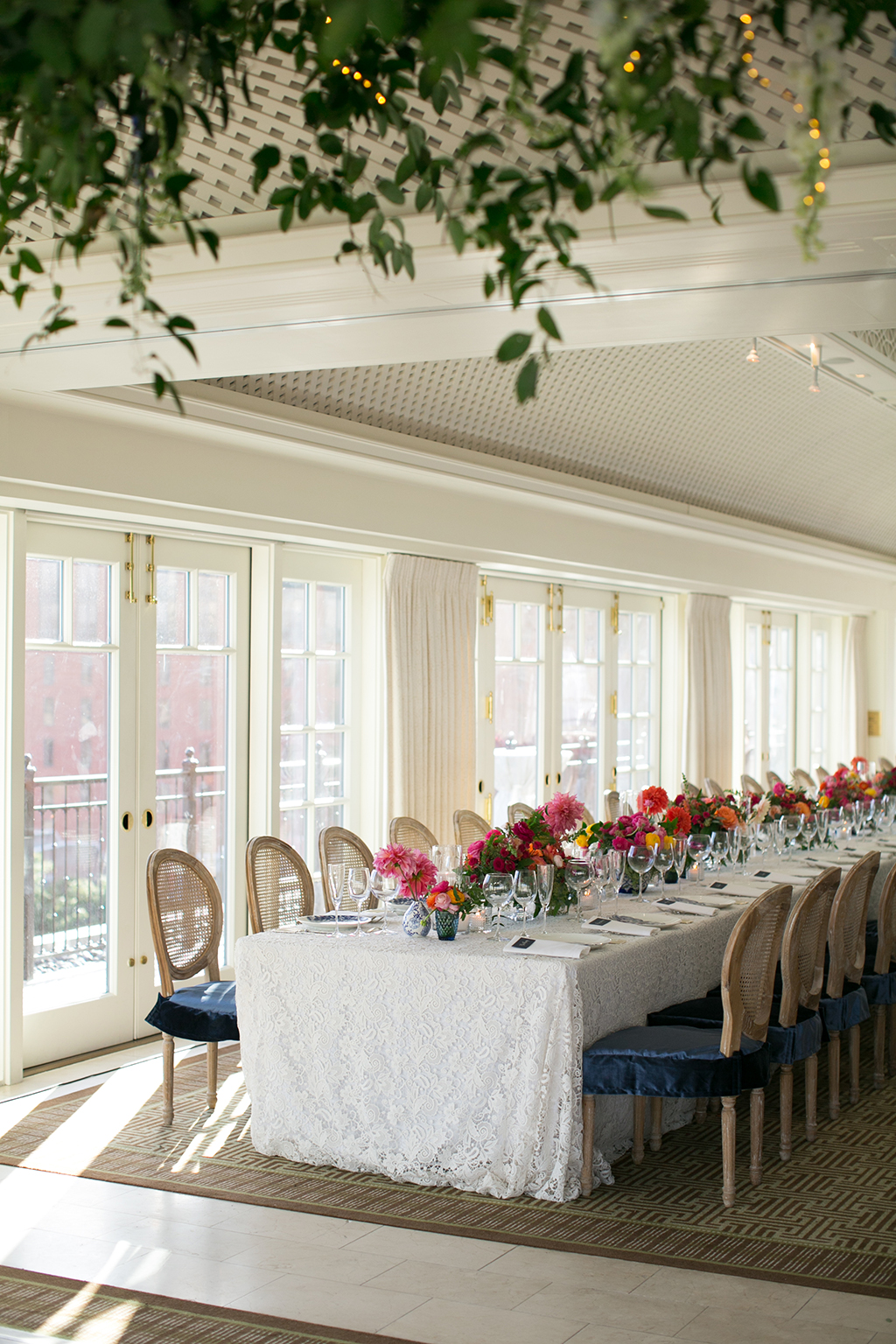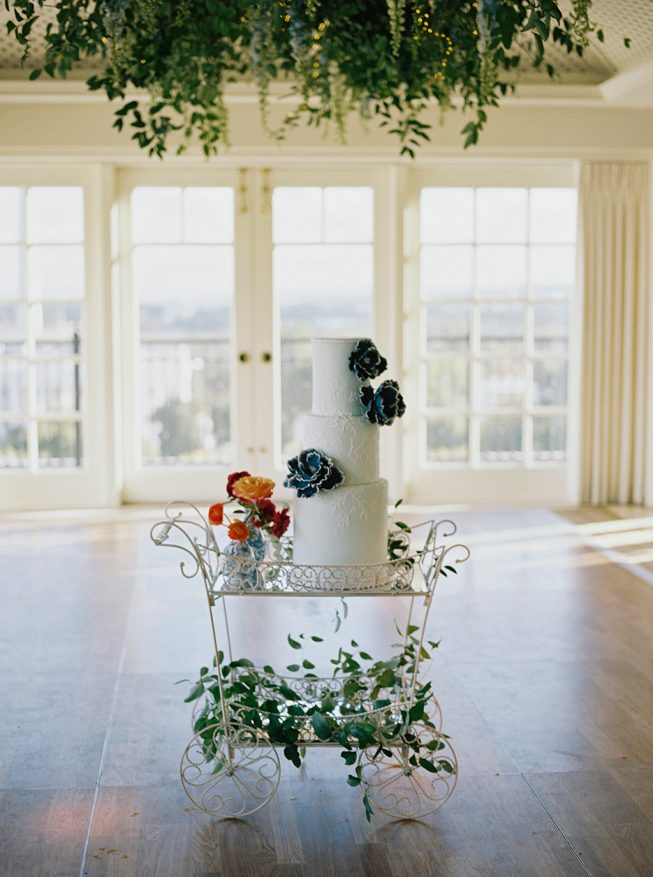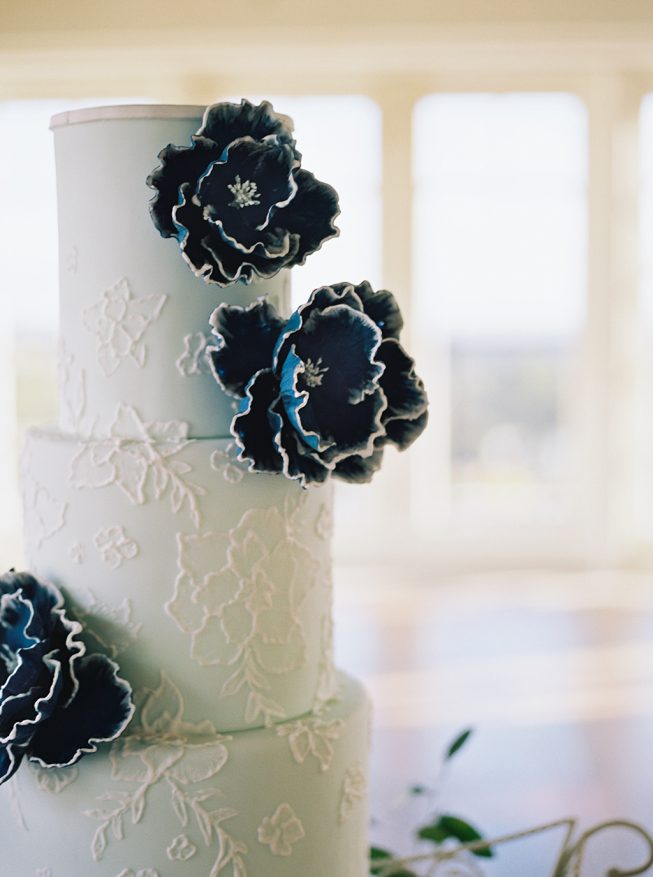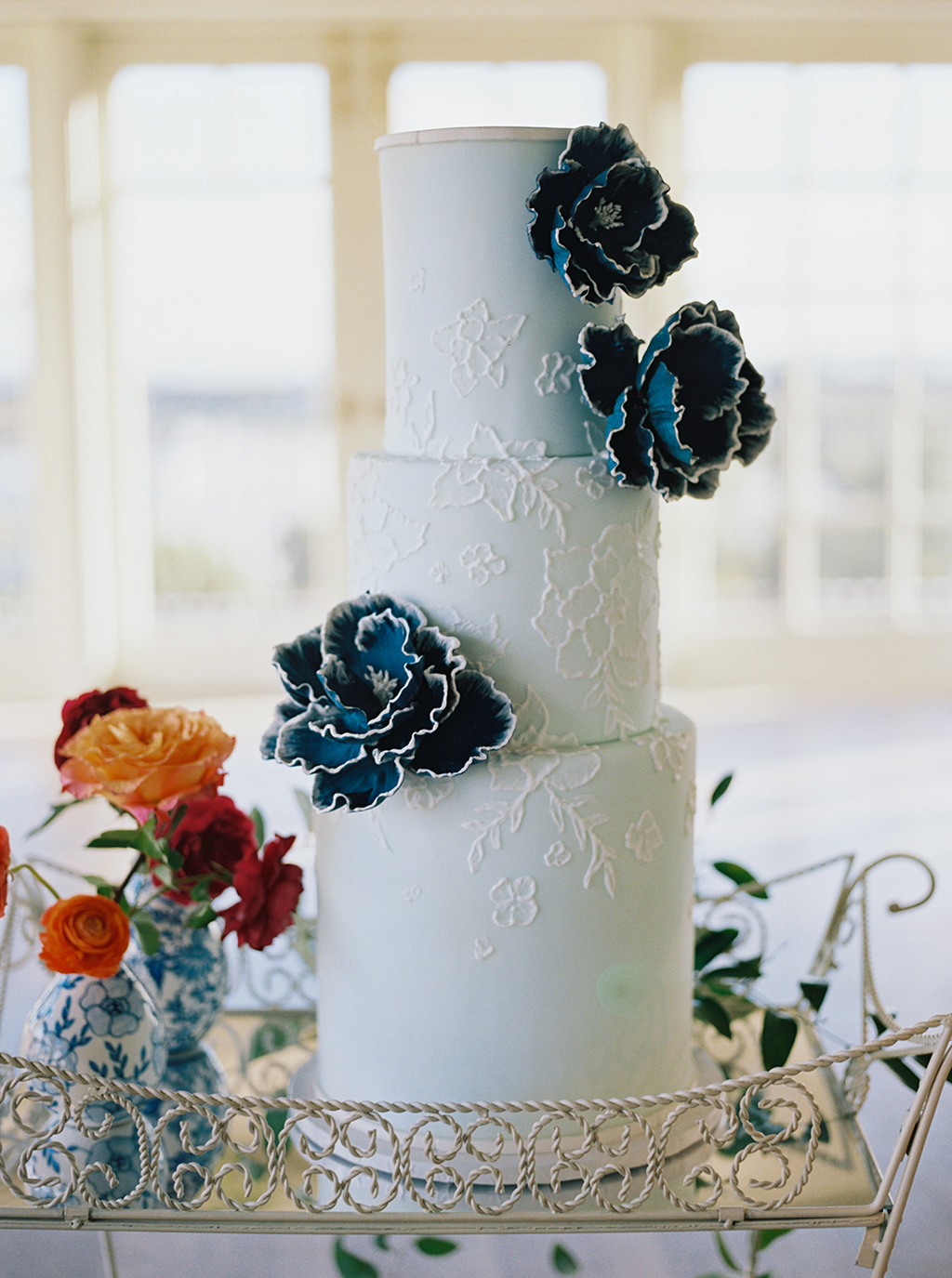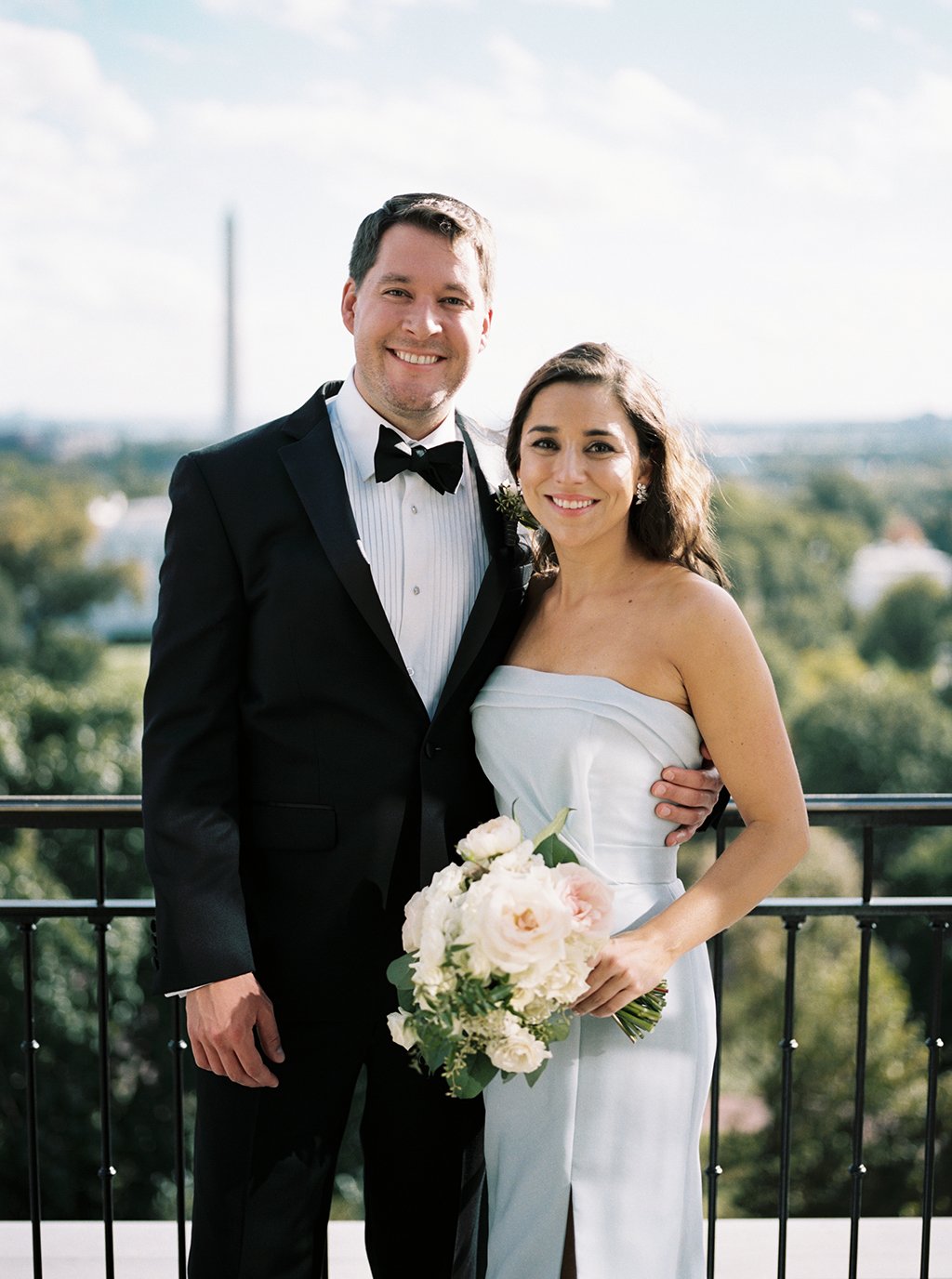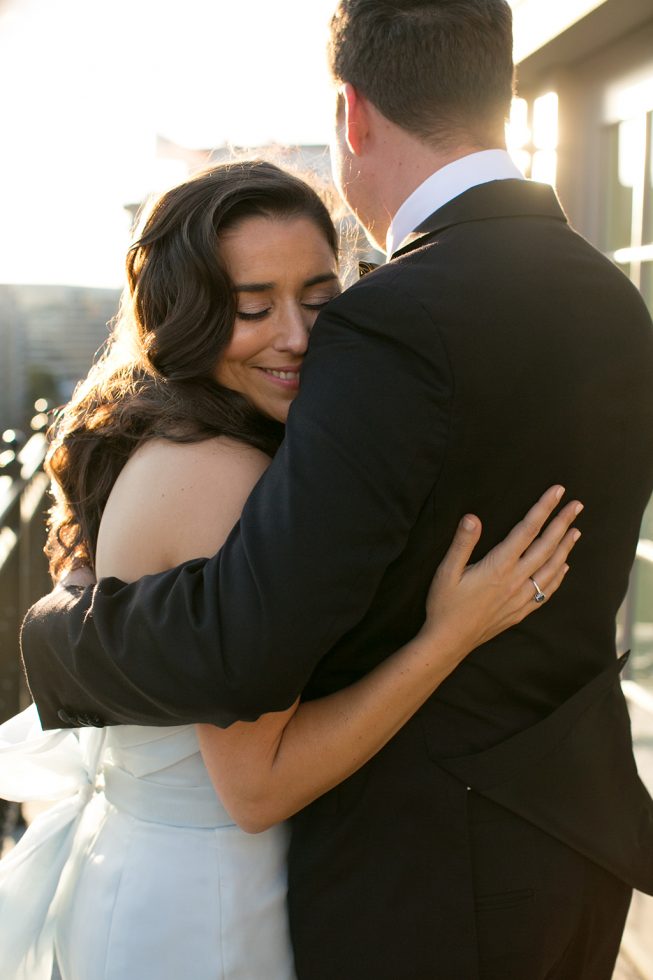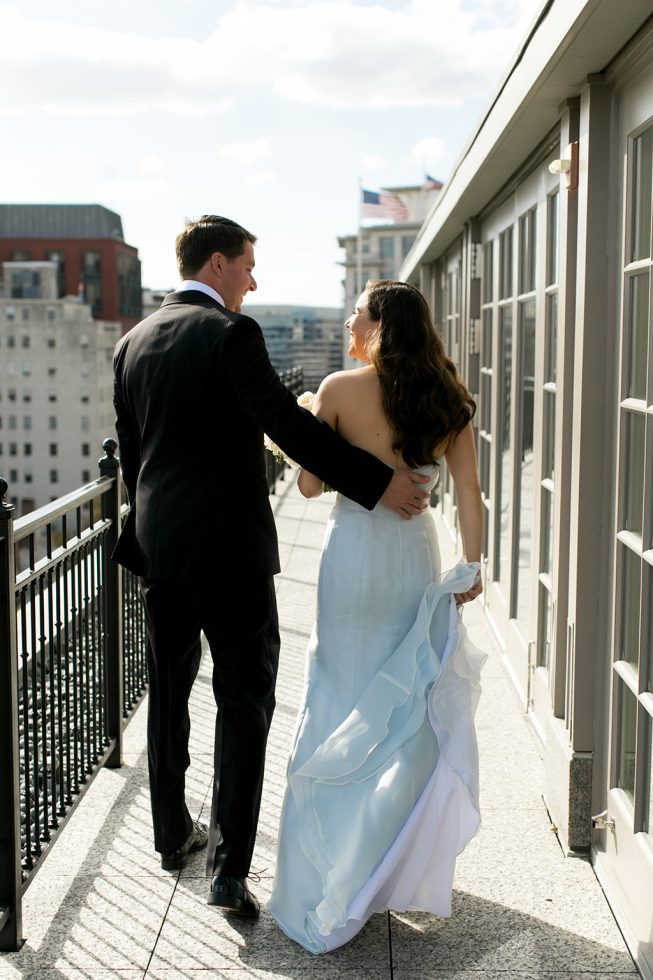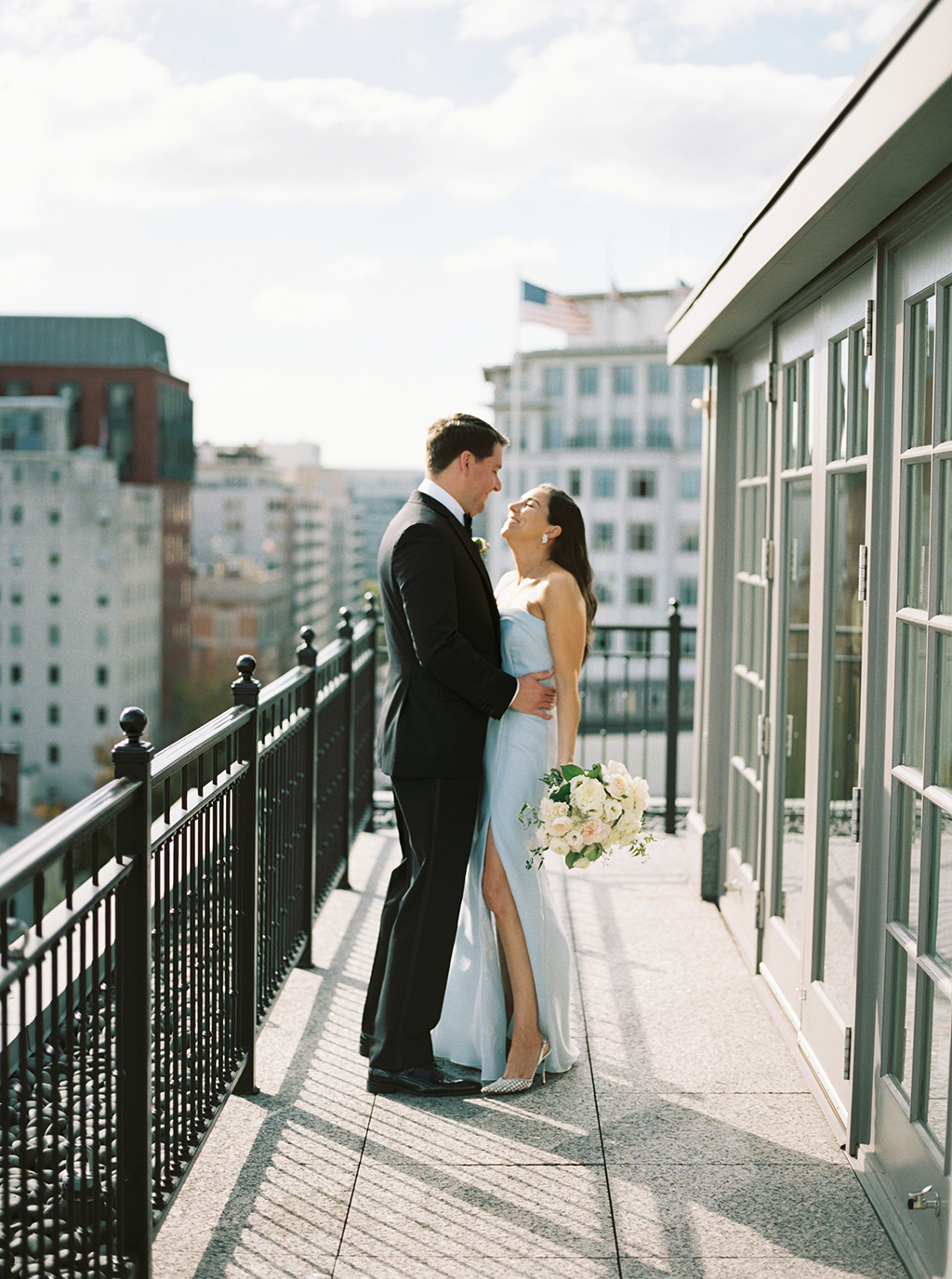 The Details
This article appeared in Washingtonian Bride & Groom's Summer/Fall 2018 issue.