Narissa Dalla and Paul Norland met at their Alma Mater, The College of William and Mary, in 2009. The two had many of the same core classes and shared a summer together at the same finance internship, but their relationship didn't really start until they were set up during their senior year.
"She was sweet, driven, and creative," recalls Paul, "she reminded me of 'Carrie Bradshaw' with her love of fashion!"
After college, Narissa and Paul stayed together and moved up to New York to work on Wall Street, before eventually moving across the country to San Francisco, where Paul got his PhD in Economics at the University of California-Berkeley and Narissa pursued a career as a Venture Capitalist. The two slowly moved into different career paths, with Paul pursuing Investment Management and Narissa delving into Marketing and Branding, but always thought fondly of home.
"We grew to love the San Francisco neighborhood of Pacific Heights, this picturesque enclave offering stunning views of the San Francisco Bay that has a flavor of the boutiques and cafes of Georgetown," the couple says. Ultimately, it was their love for their hometown of Washington DC that brought them back to the area for their wedding six years after they first began dating.
Since the couple chose to return to Washington for their wedding, it was important to them that the city was represented well at this black tie-themed occasion. The Daughters of the American Revolution Constitution Hall, located closely to the White House and the Washington Monument, was the perfect venue for their quintessentially DC nuptials.
They paired the elegant space with simple flowers and dark, delicate greenery. To incorporate the couple's love of the ocean, they stuck with a color scheme full of blue tones and touches of gold, complementing the elements of Thai culture that Narissa wanted to pull in throughout the evening.
Like B&G on Facebook | Follow B&G on Instagram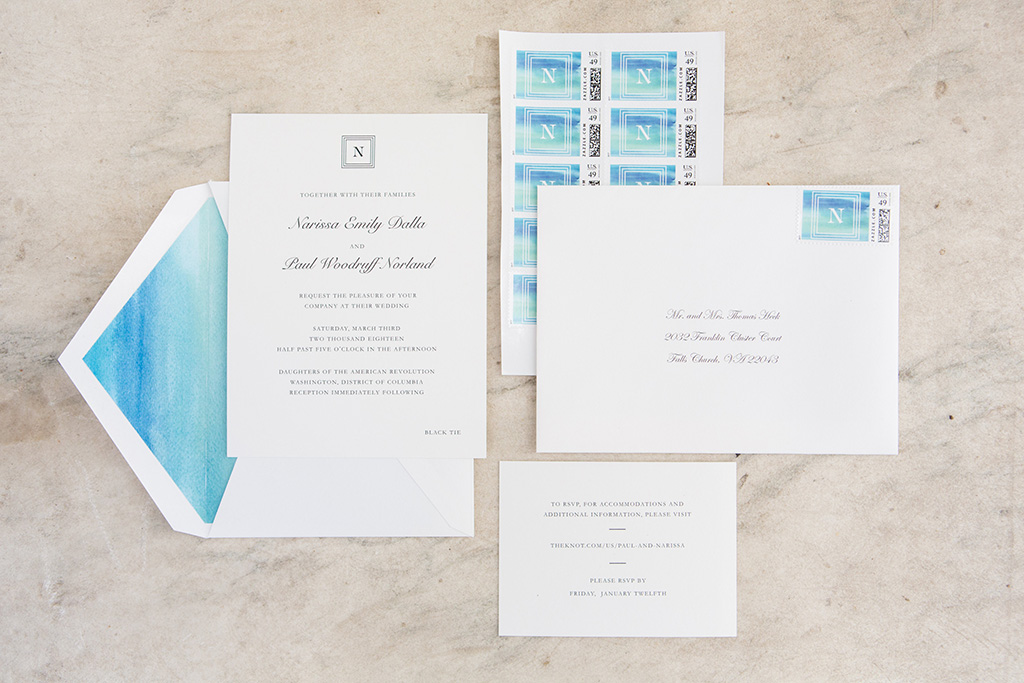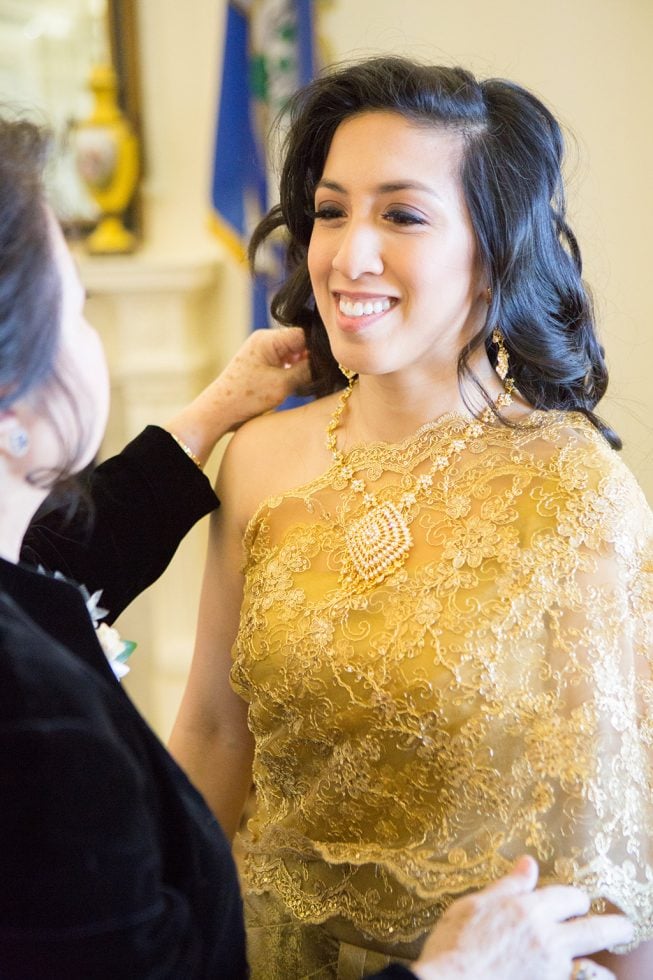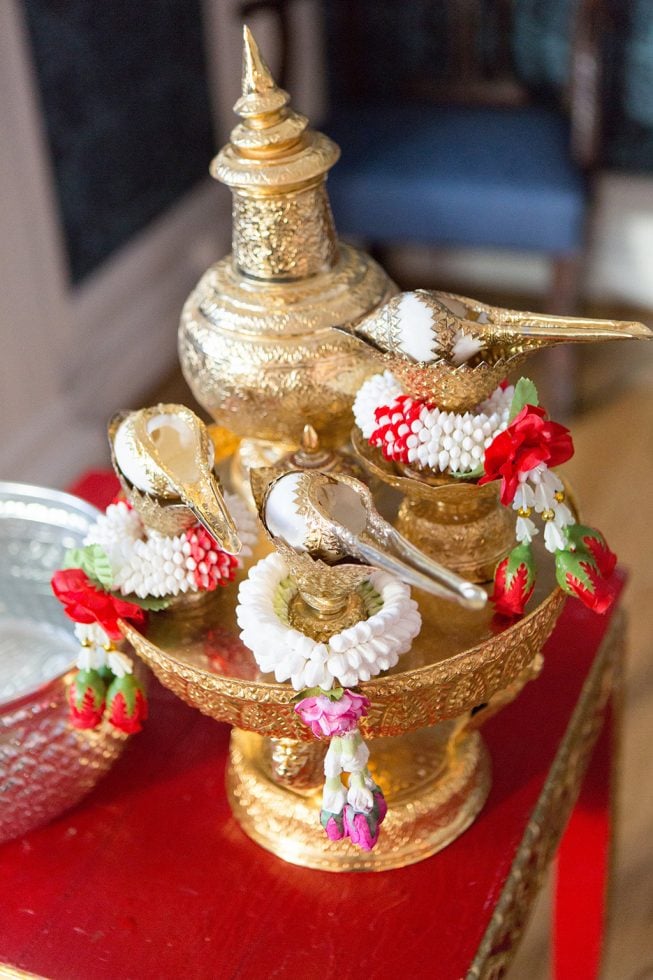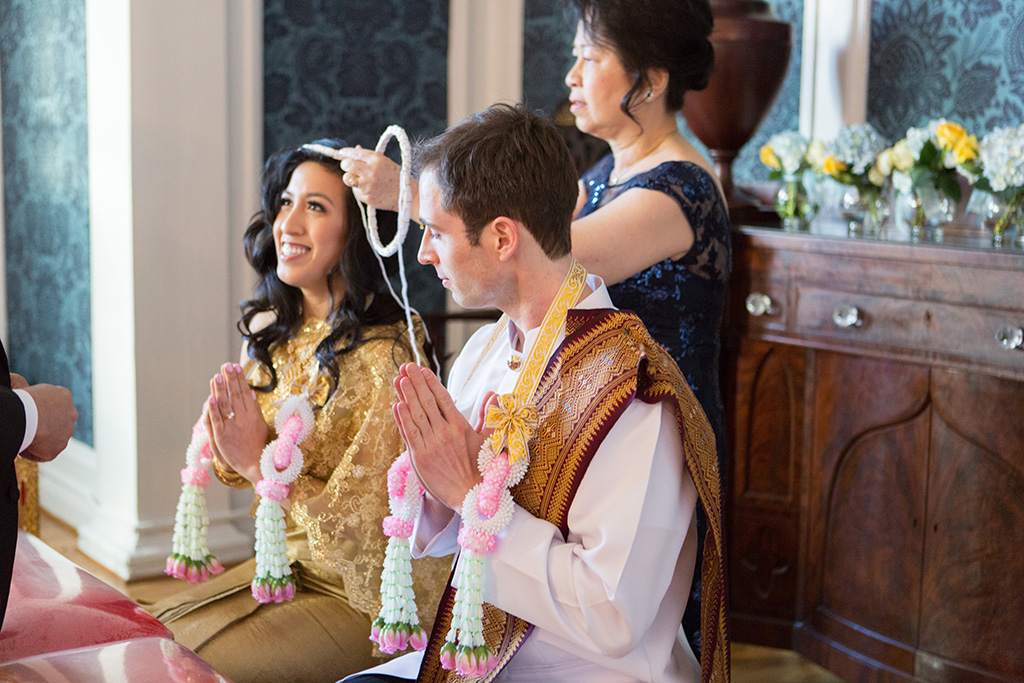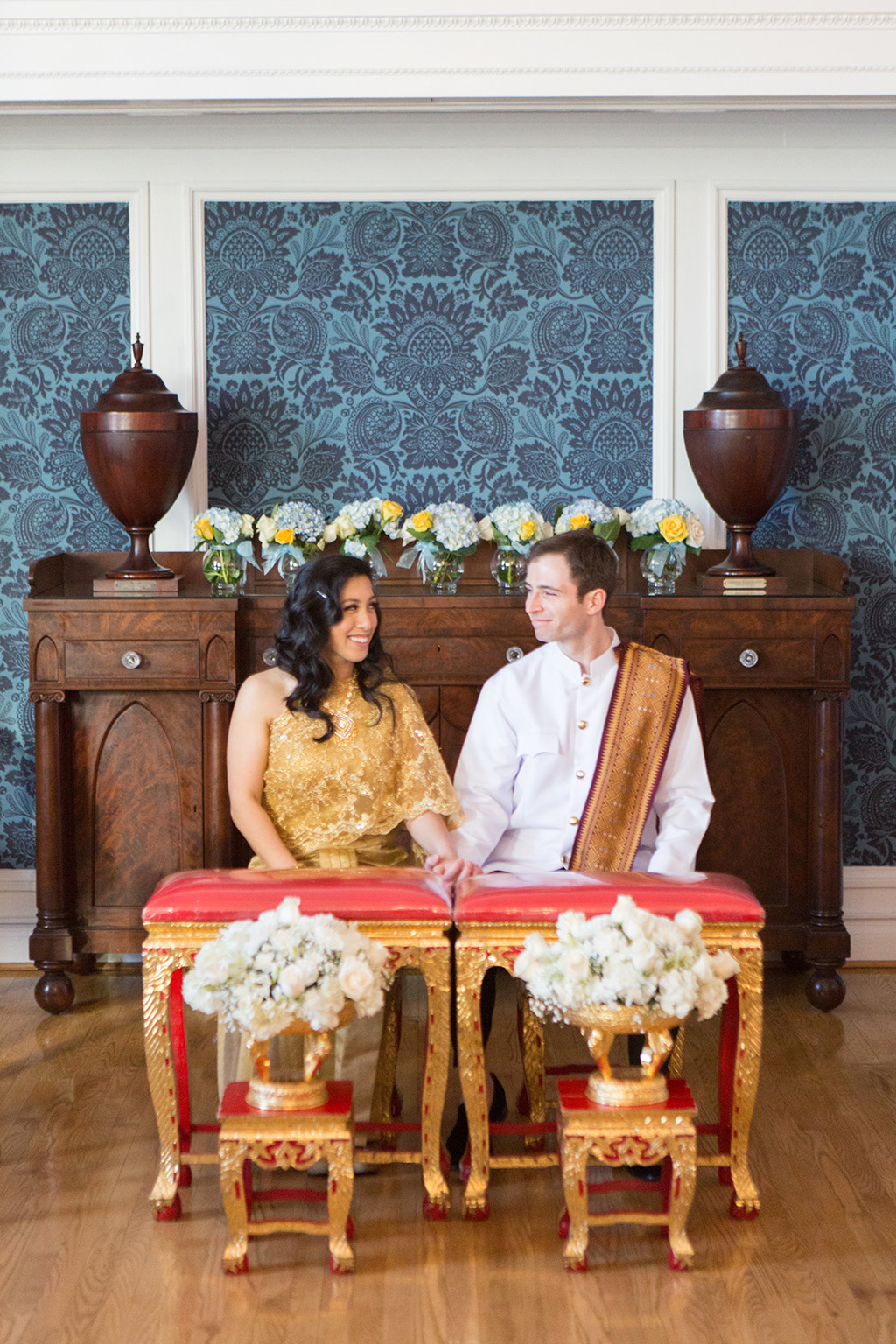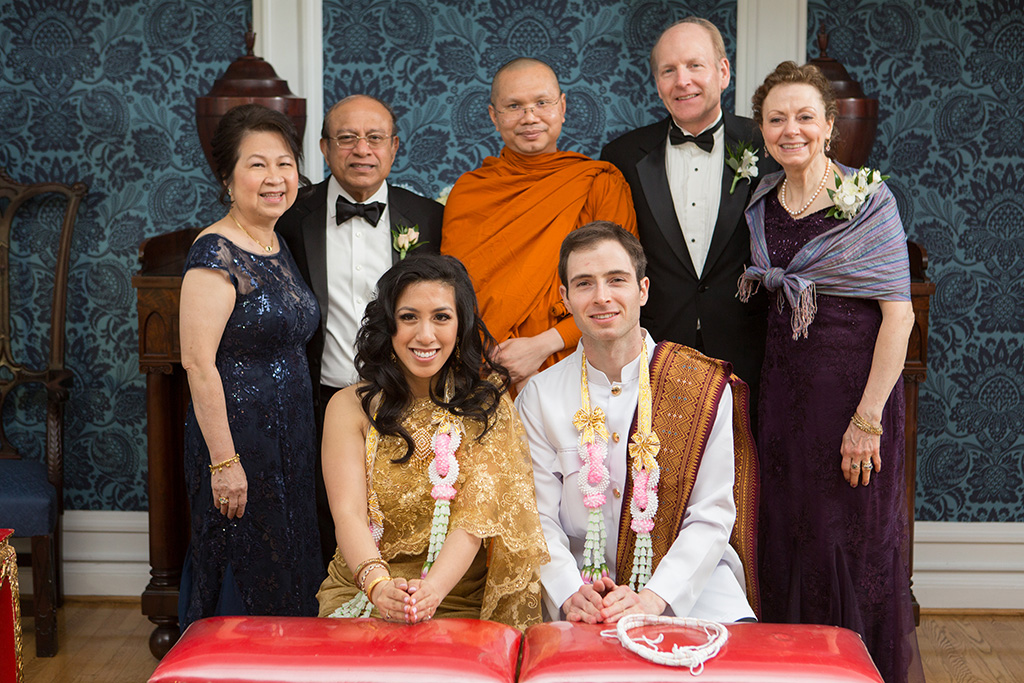 During the wedding day, Narissa and Paul participated in the traditional Thai Water Ceremony and Thai water shells. The ceremony was personal and delicate: in one particular part, each of the wedding guests is invited to pour water on the hands of the couple from a conch shell. The ceremony also included a blessing from a Thai monk.
"Having each of our of our friends and relatives bless us in turn was incredibly moving, and for the guests on Paul's side it was an eye-opening new experience," says Narissa.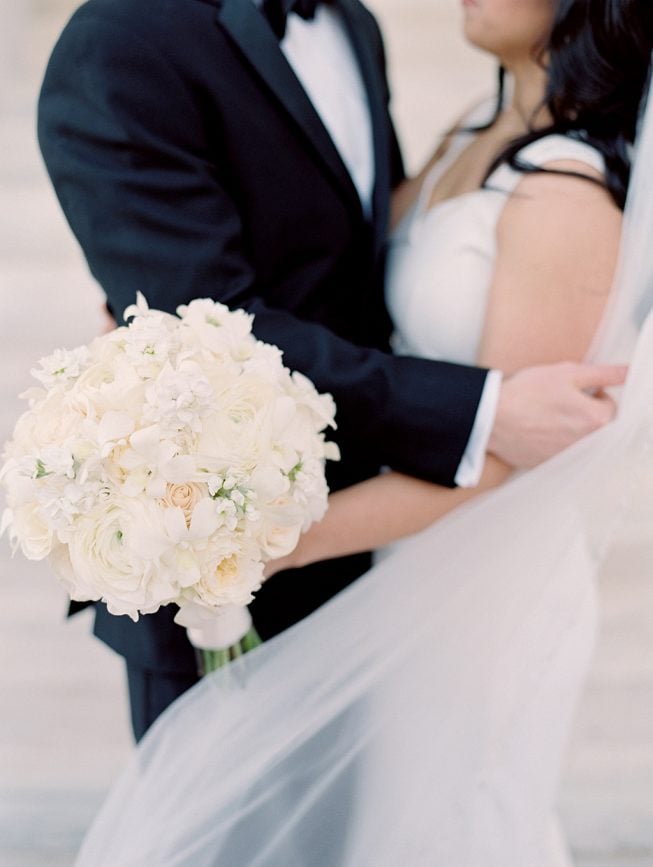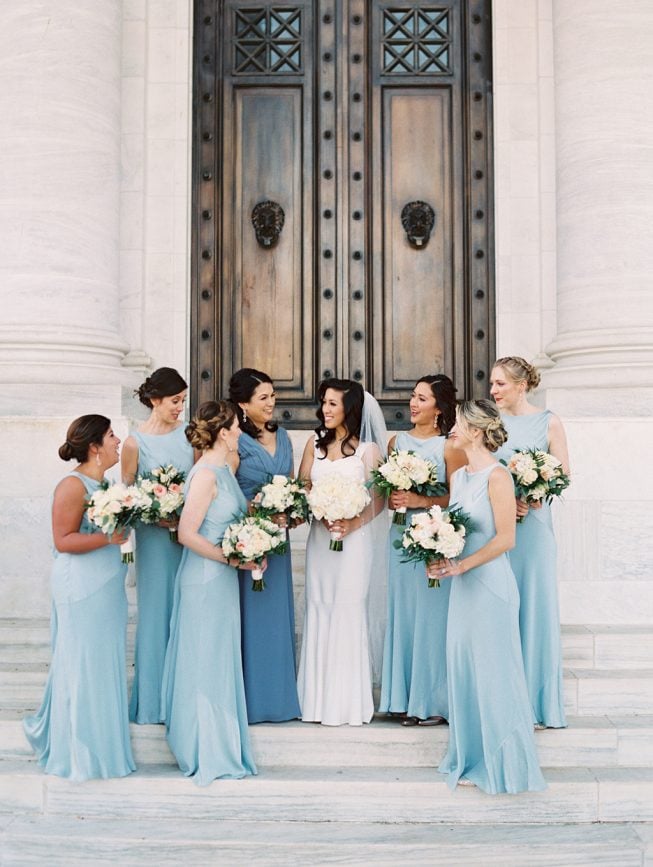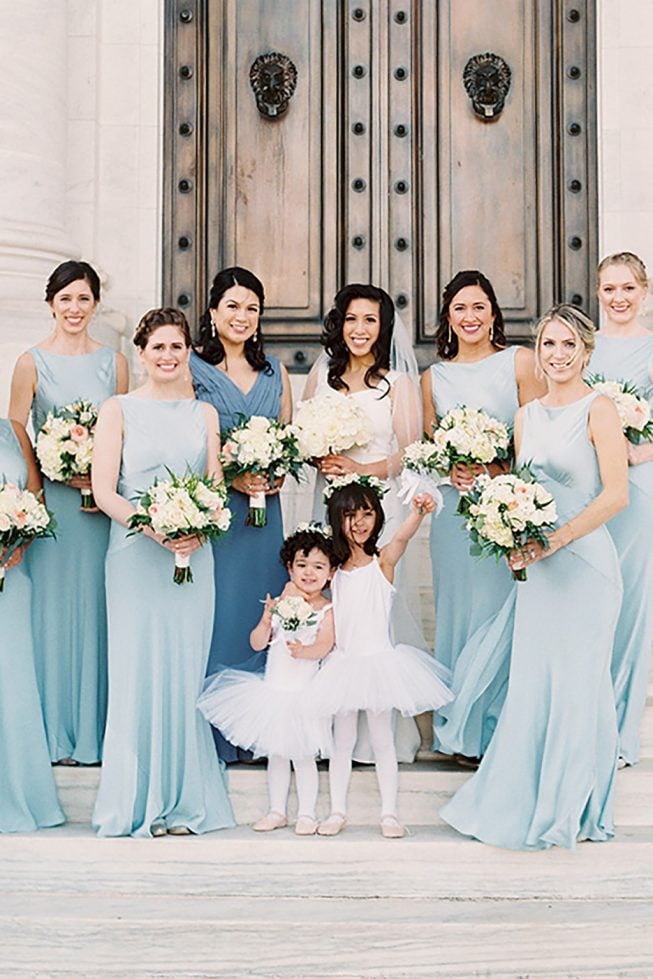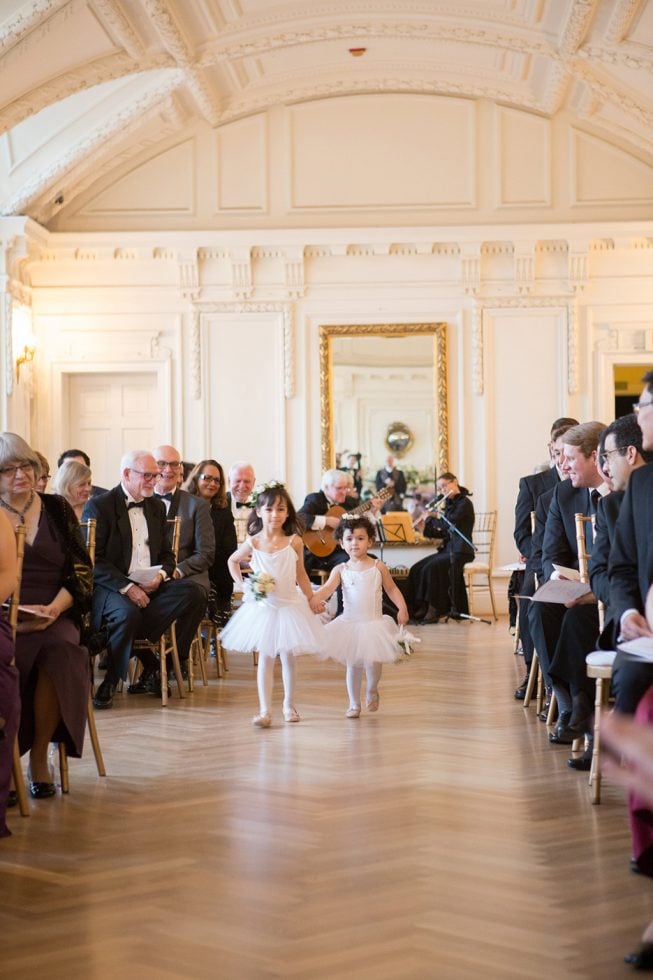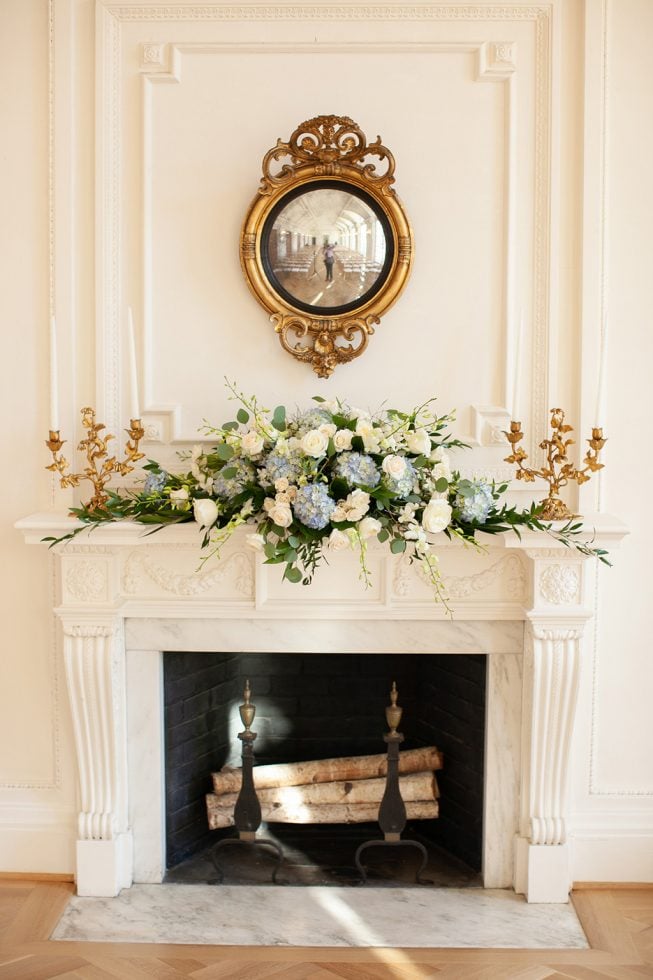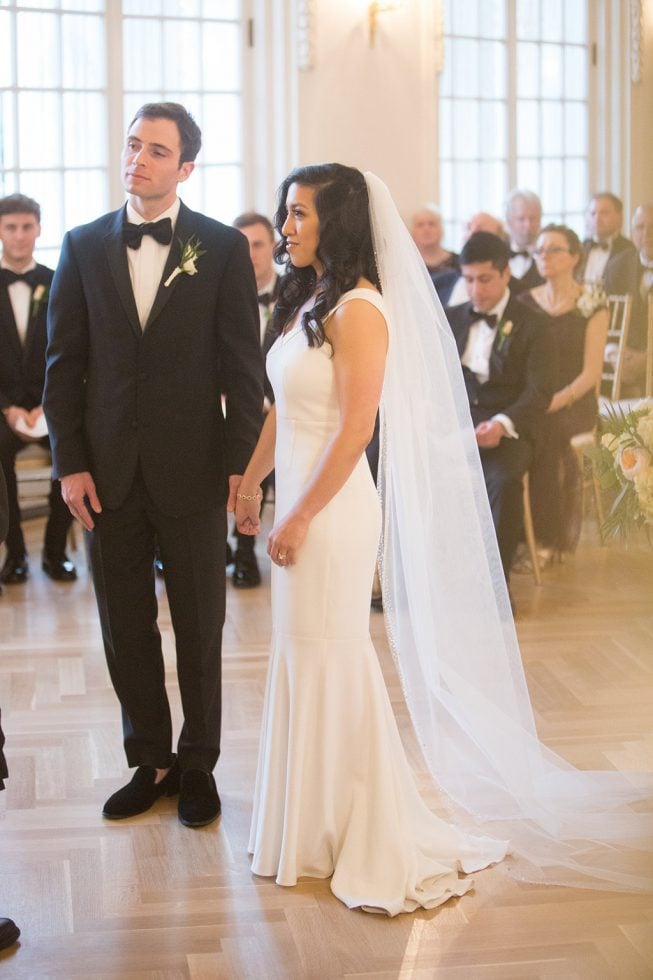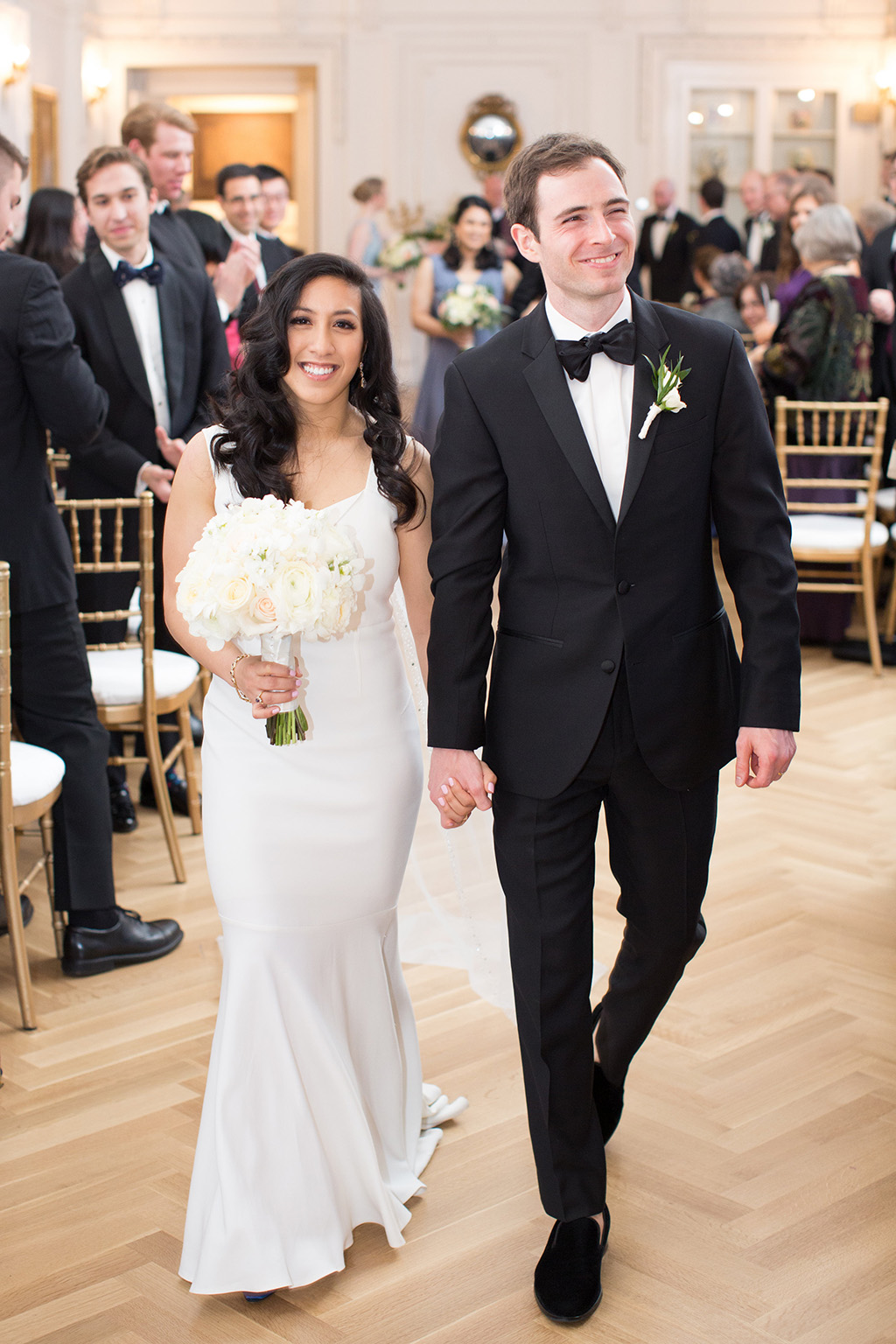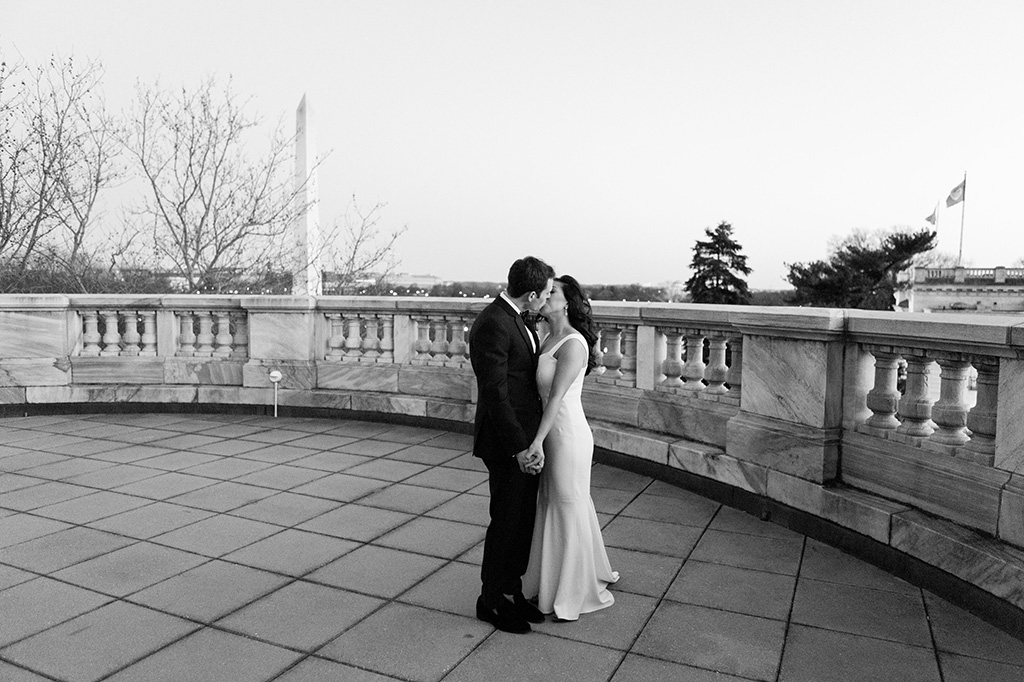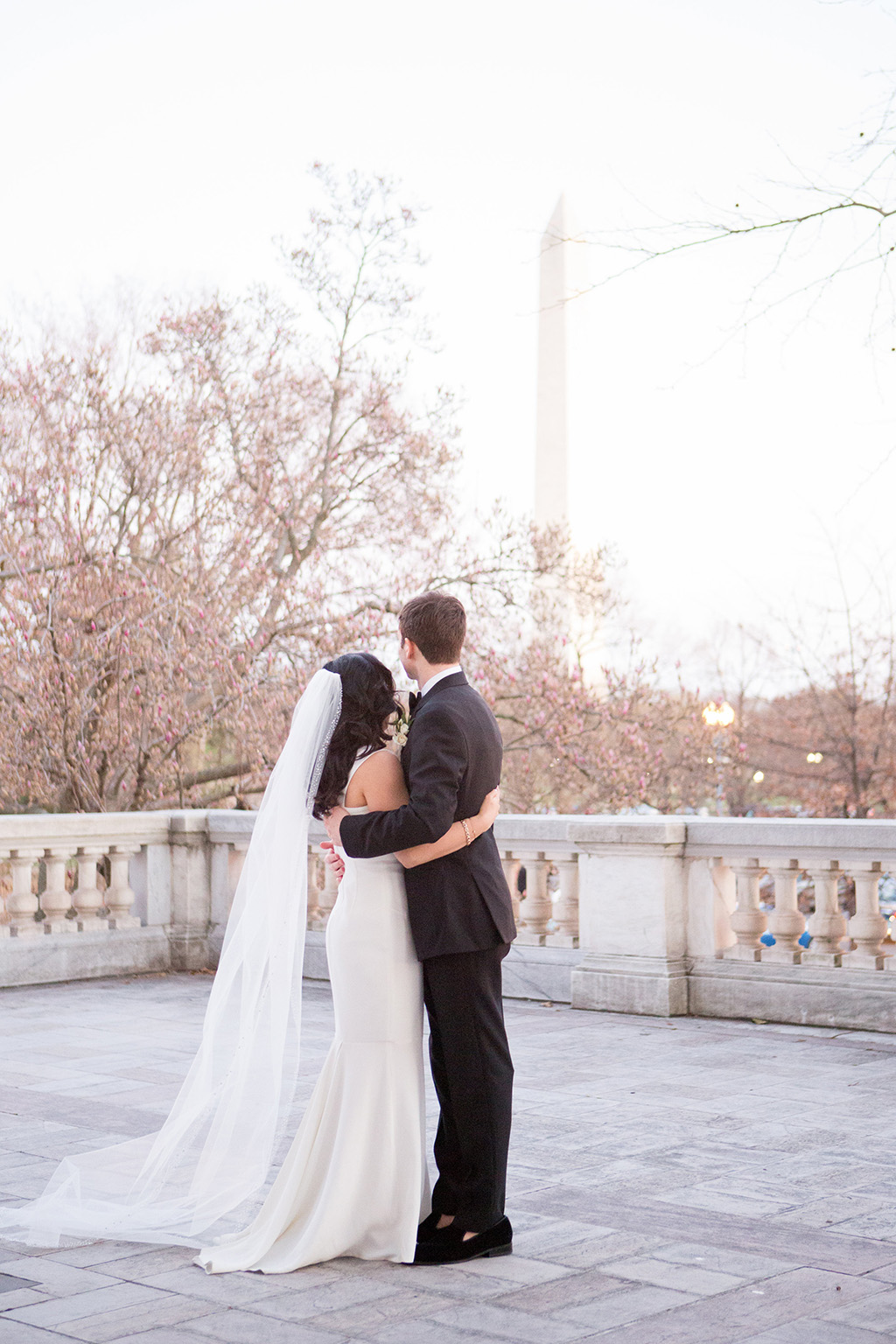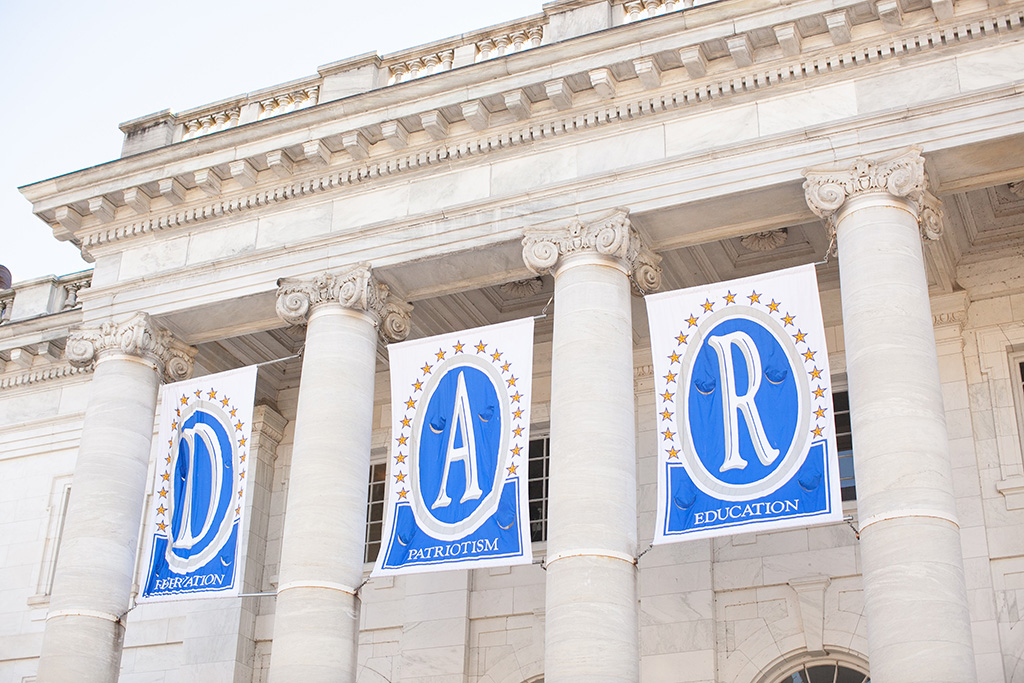 Much like the ceremony, the reception was classy, beautiful, and the perfect representation of the couple. Poetry has always been something the two found in common. They featured their two favorite poems by naming the signature wedding cocktails after them. Narissa's cocktail was named " The Humble Bee," after the Ralph Waldo Emerson poem, and Paul's was named "The Road Not Taken," a poem by Robert Frost.
Guest tables were assigned by book instead of table numbers, and the sign showing everyone's seating assignments stood on top of a bookshelf which had real copies of each of the named volumes on it. "It was really special because we used personal books from our collections to stock the bookshelf—so books from 4th grade at The Potomac School and senior year from Thomas Jefferson and Deerfield Academy were on there. There was a wear and tear on the books that just felt so personal to Narissa and I" says Paul.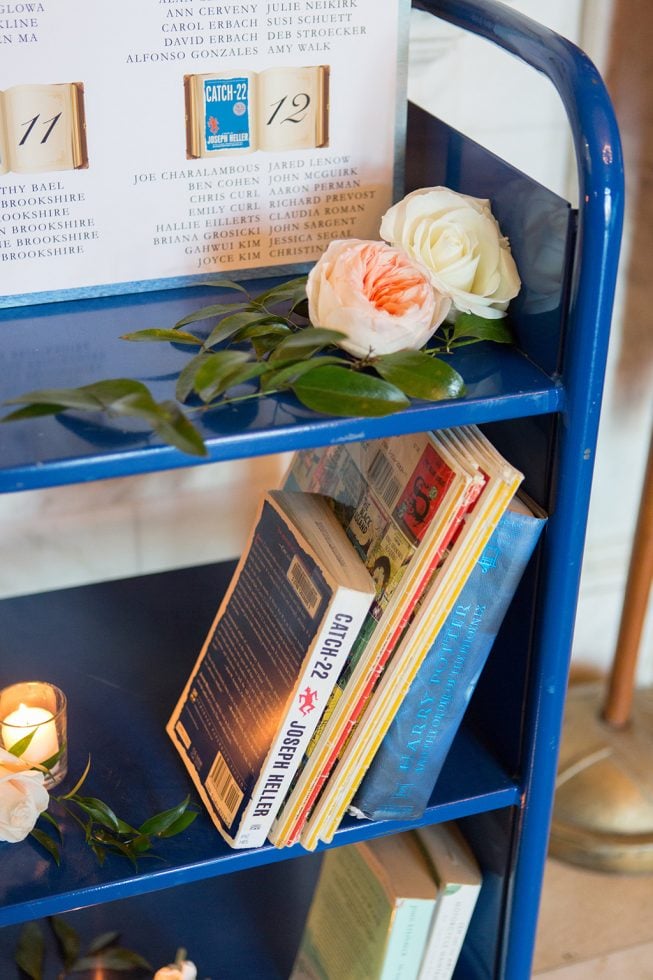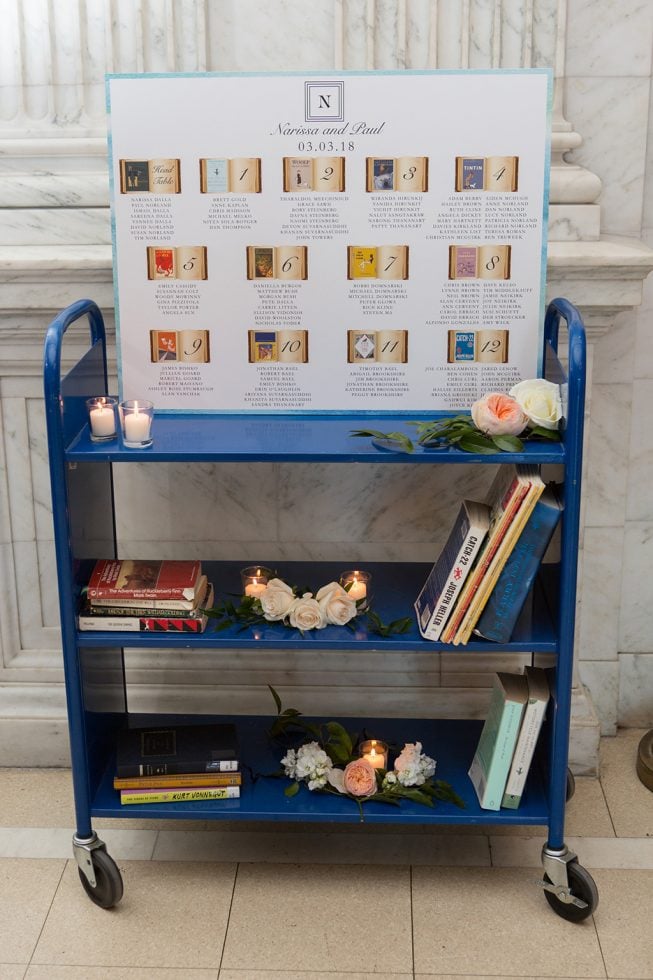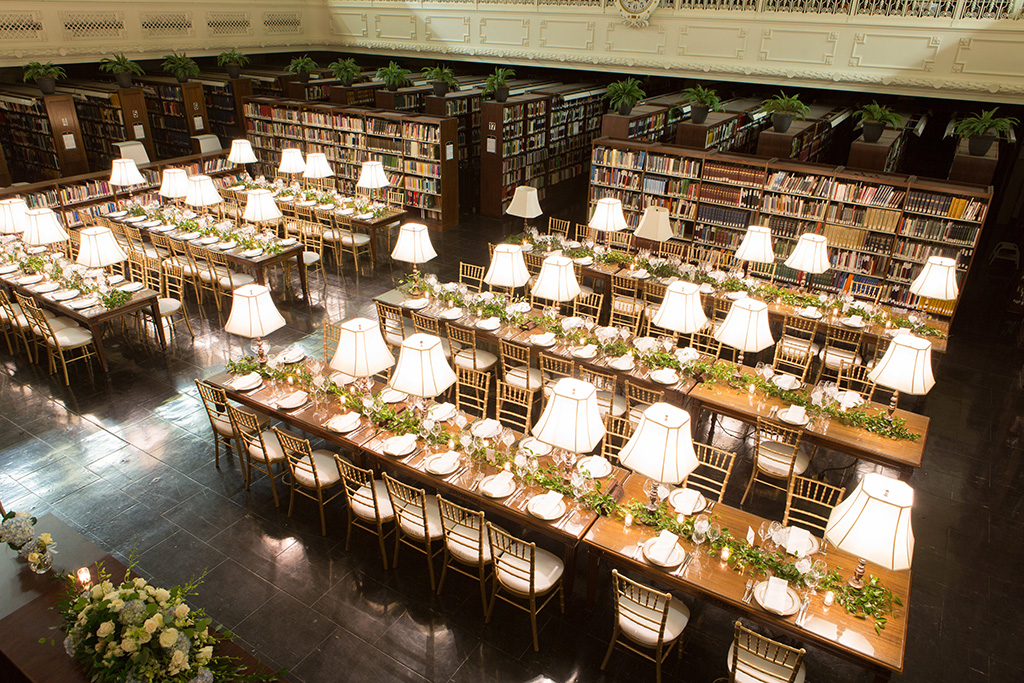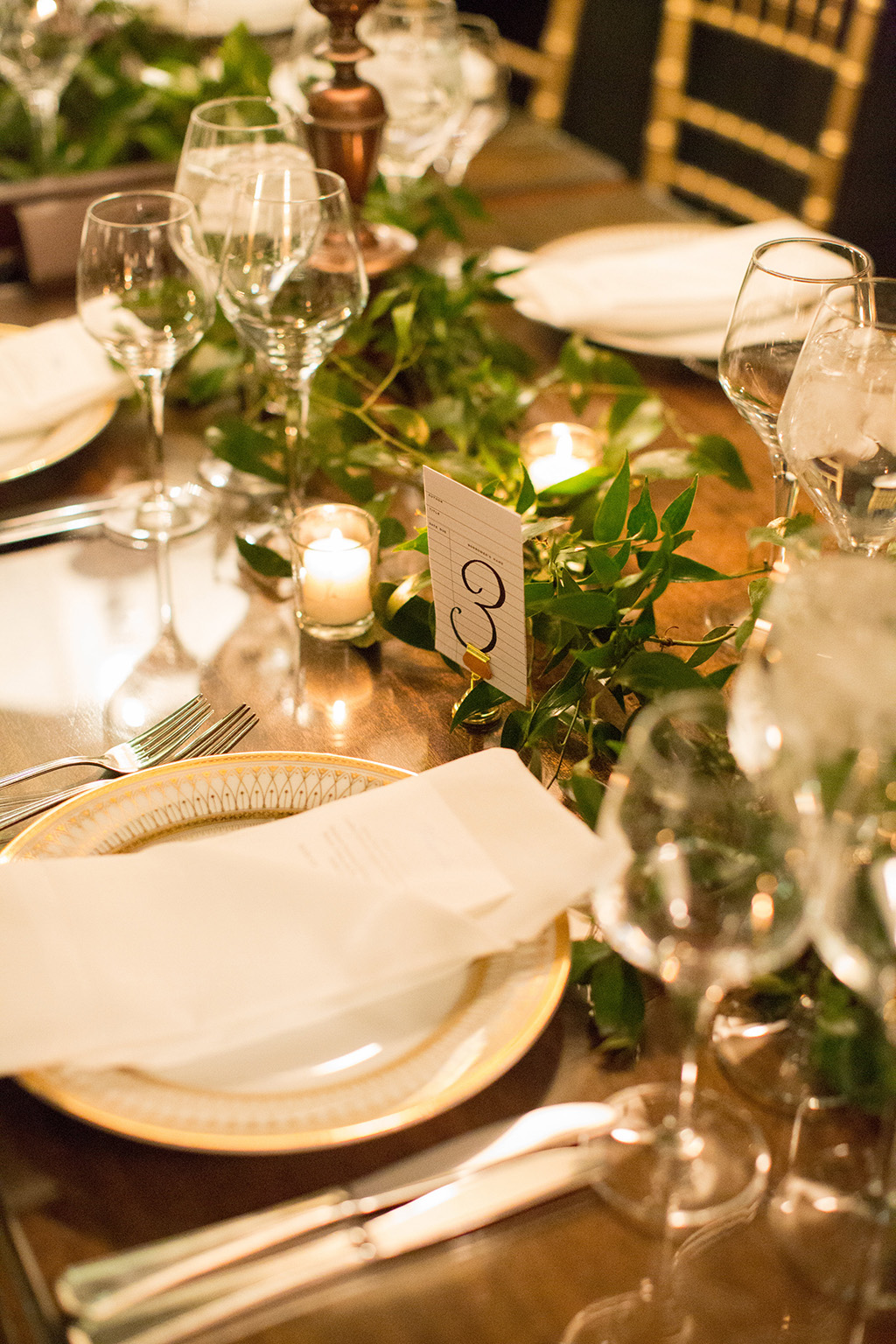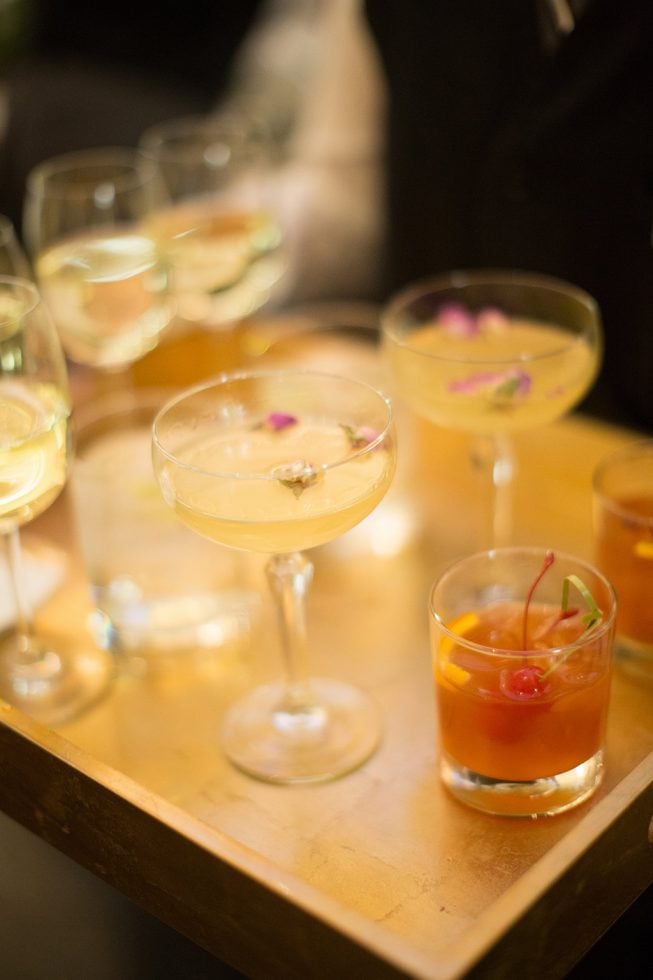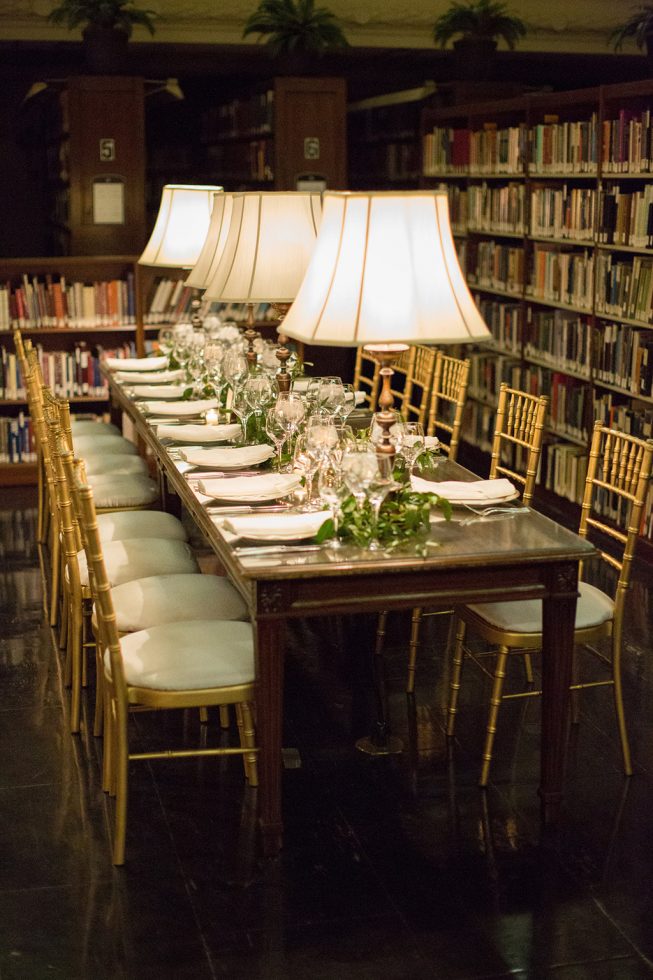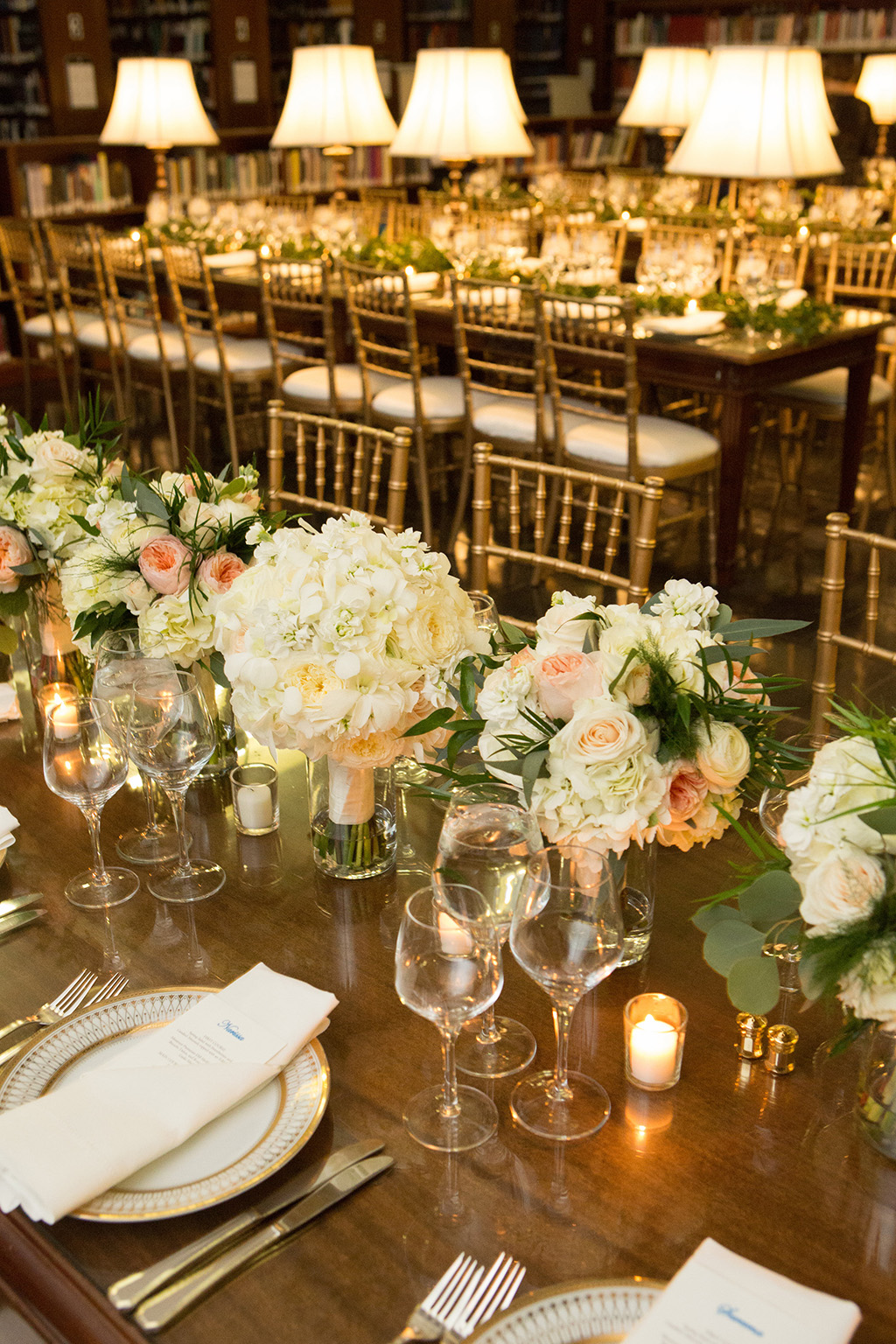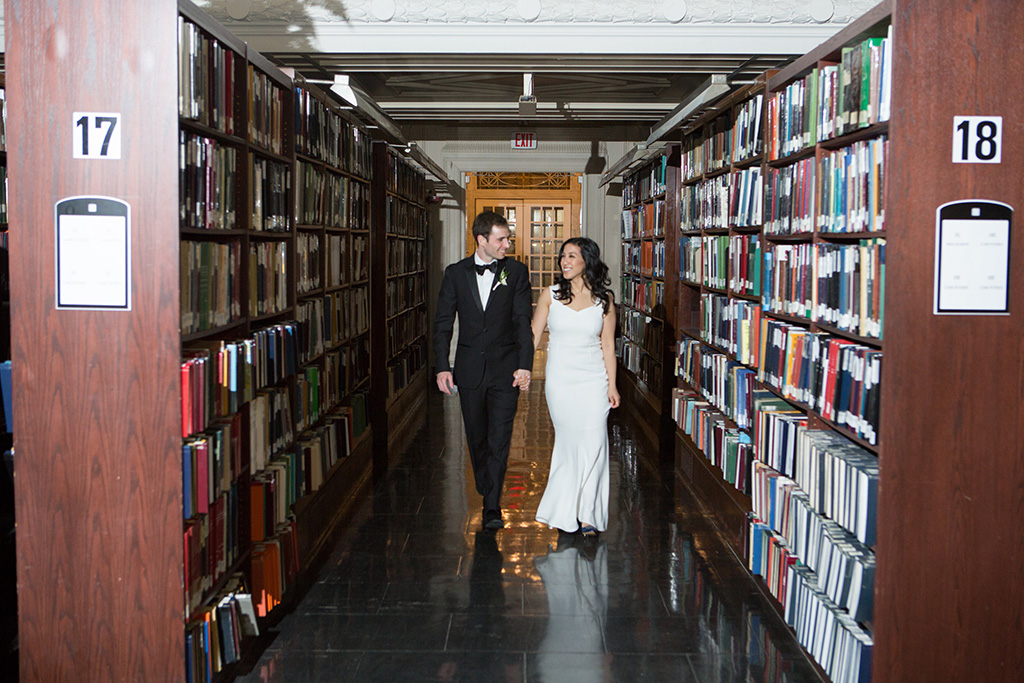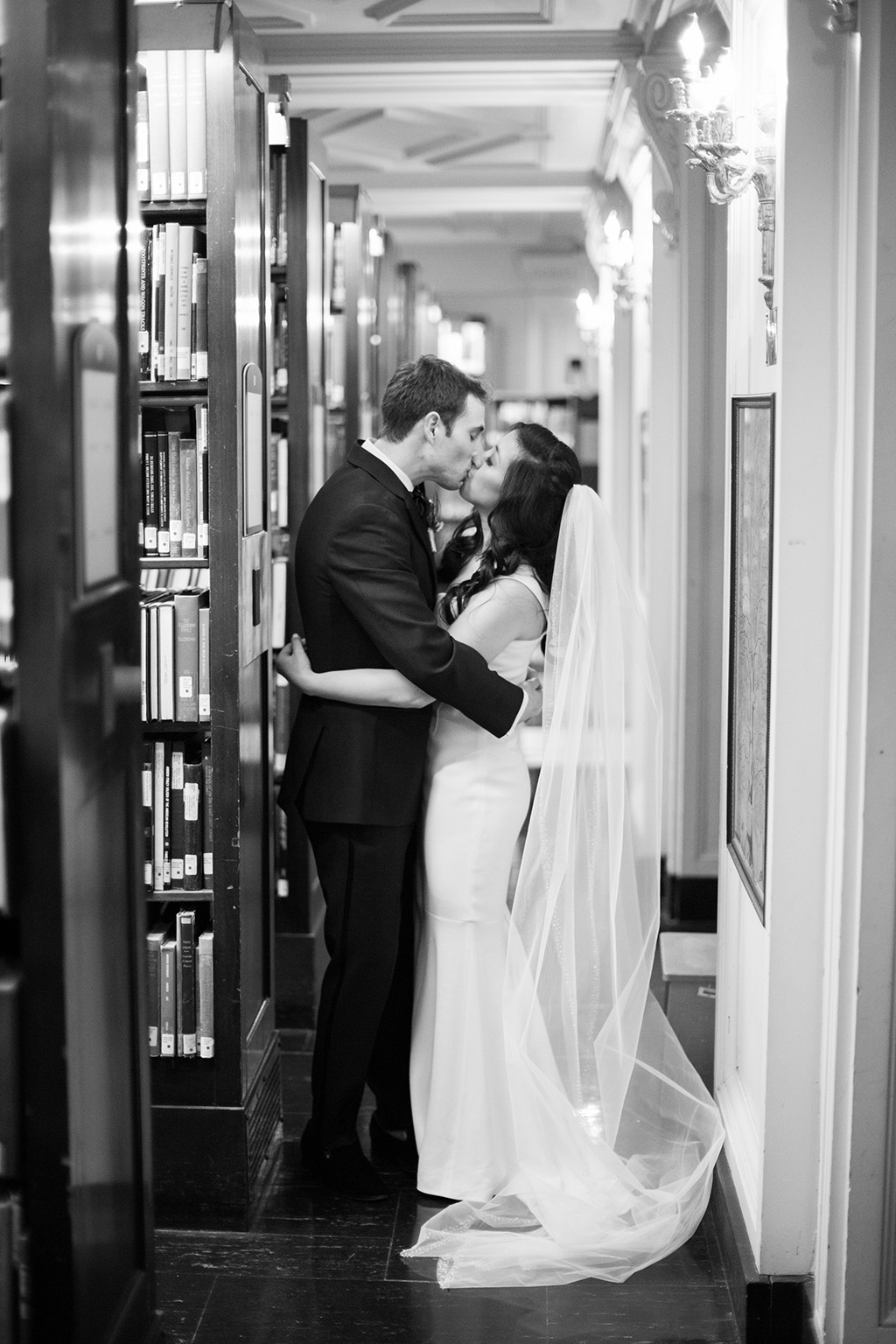 When they were younger, Narissa and Paul each played a musical instrument: Narissa the flute, and Paul the guitar. Therefore, it followed that the couple would chose live musicians to play both instruments on their wedding day, yet another way that they were able to bring their shared histories together for the occasion.  
"When Paul and I were dating, he often wrote me poems and played guitar for special occasions like Valentine's Day and my birthday" recalls Narissa. "These have always been my favorite gifts from Paul because they are so personal and genuine. Paul is a beautiful guitar player and singer."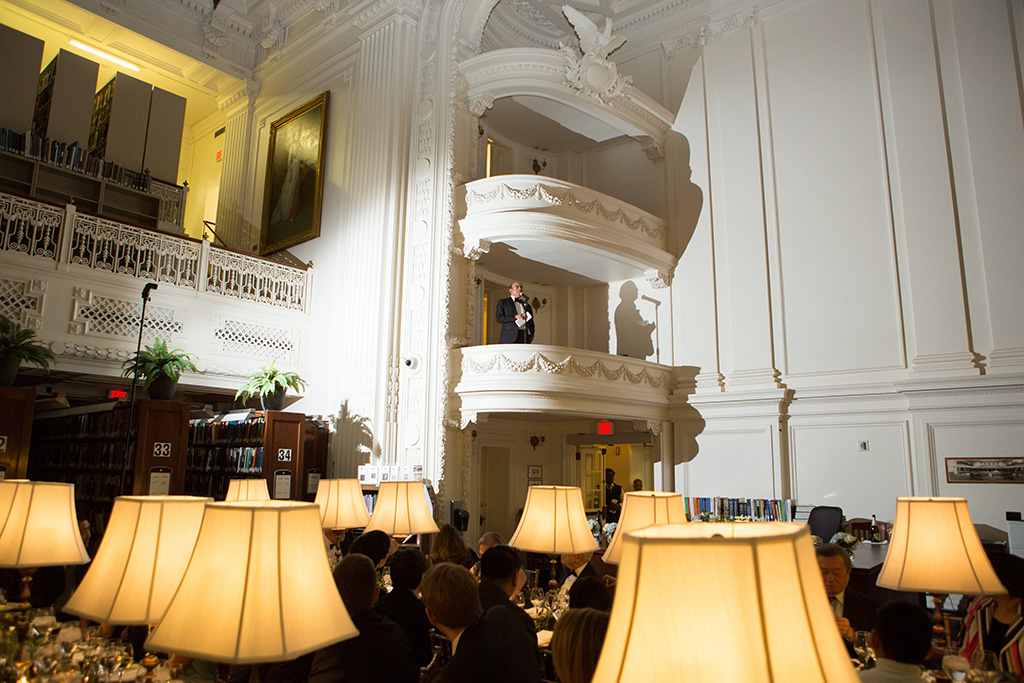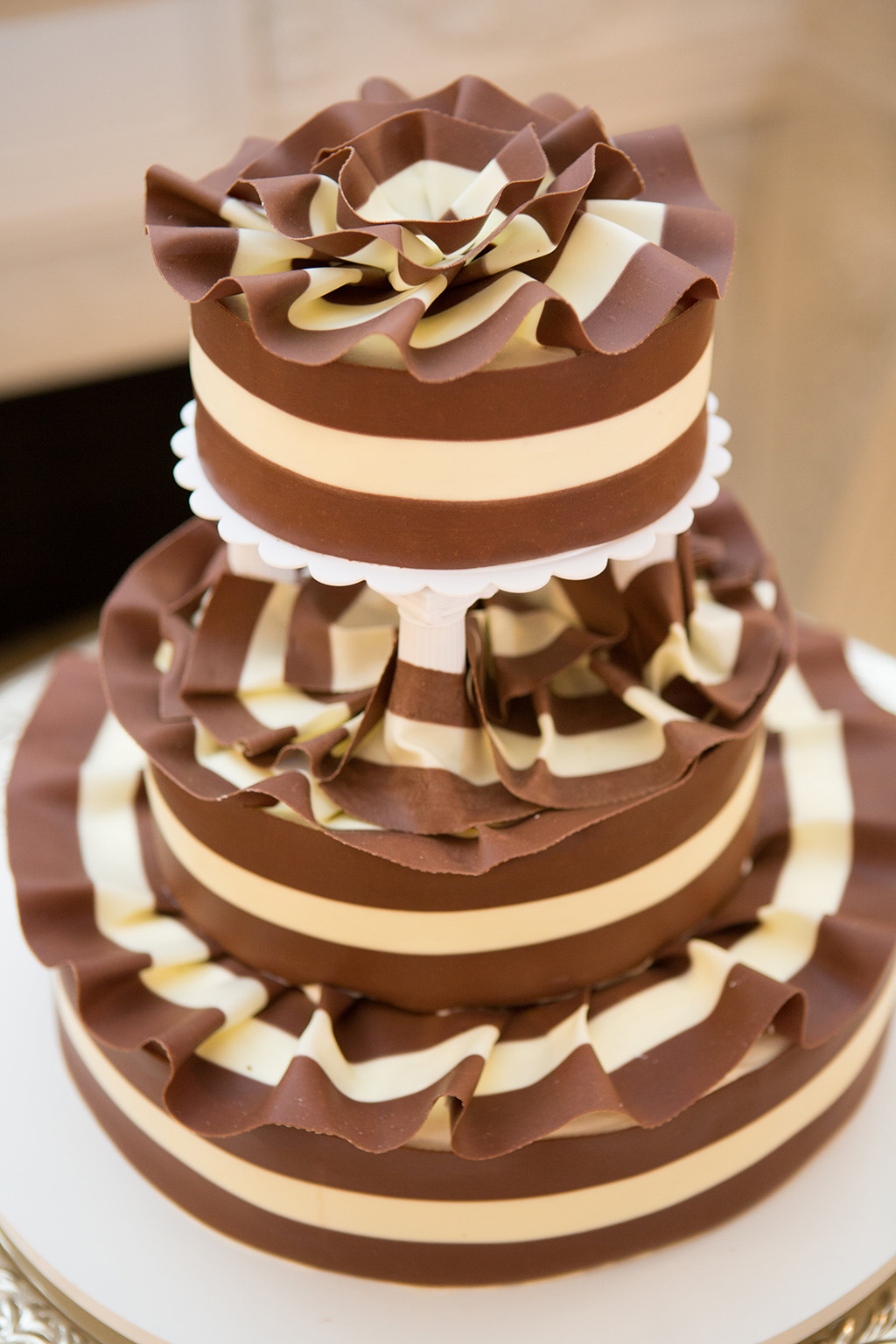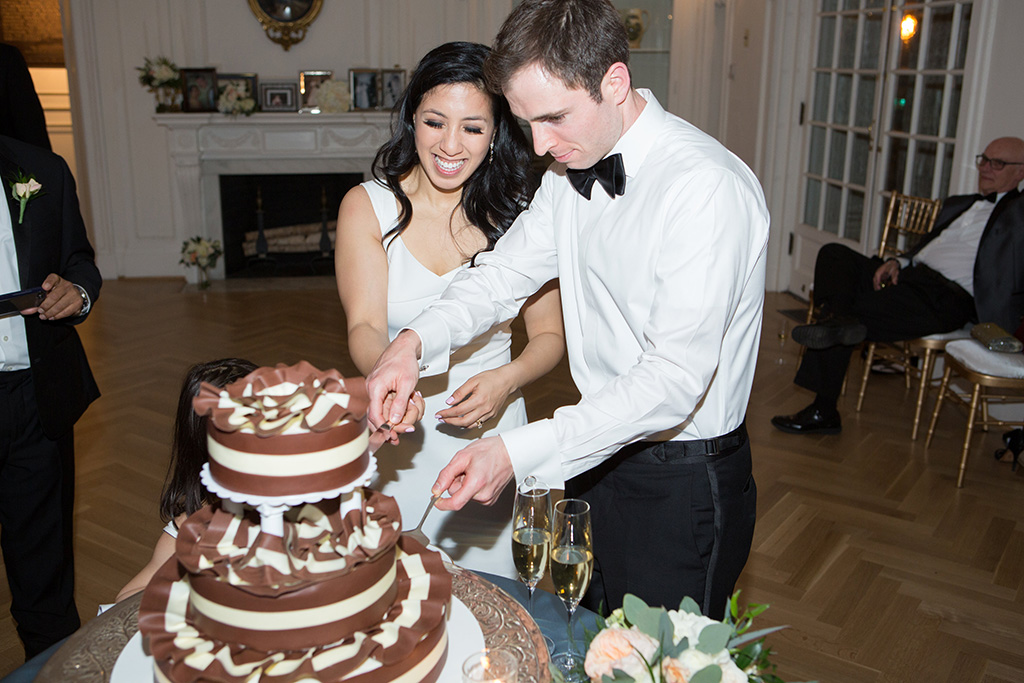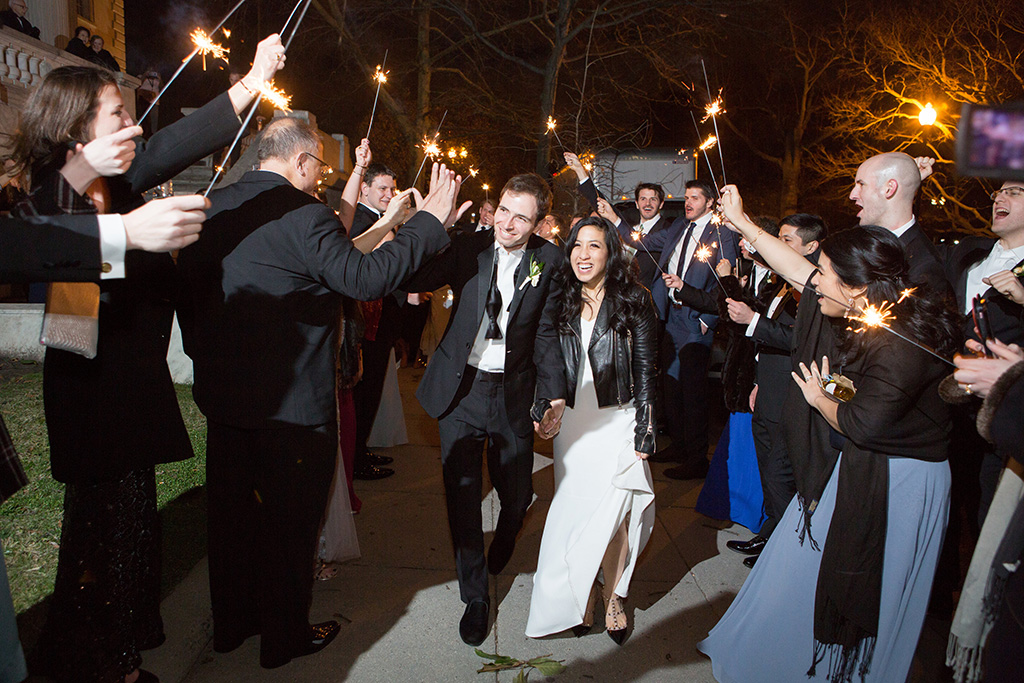 As an adventurous kick-start into married life, the two honeymooned through French Polynesia, New Zealand, and many of the surrounding islands including Bora Bora, Tahiti, and Queenstown. The couple now live together in their San Francisco Bay bungalow, lined with many pictures from their stunning DC nuptials.
The Details: