For Jennifer Judson and James Vastola, it was an old house built on the banks of the Wye River that captured their imagination during their wedding planning and ultimately became their dream venue. The pair, engaged after less than two years of their first fateful date, knew quickly that they had found their special person. Similarly, it didn't take long for them to fall in love with the Wye River Estate, an English manor built in 1936 and decorated in a nod to the hunting and seafaring cultures of the Chesapeake Bay. On the walls were vintage taxidermy pieces, beautiful paintings of ships at sea and, on one particular wall, a vast collection of decorative oyster dishes. These elements—as well as the natural backdrop of the river itself—inspired the couple to plan a wedding that looked to the Chesapeake for inspiration.
Read more about the couple's story and see more details from their bay-inspired wedding below, with photographs courtesy of Sarah Culver Photography.
Like B&G on Facebook | Follow B&G on Instagram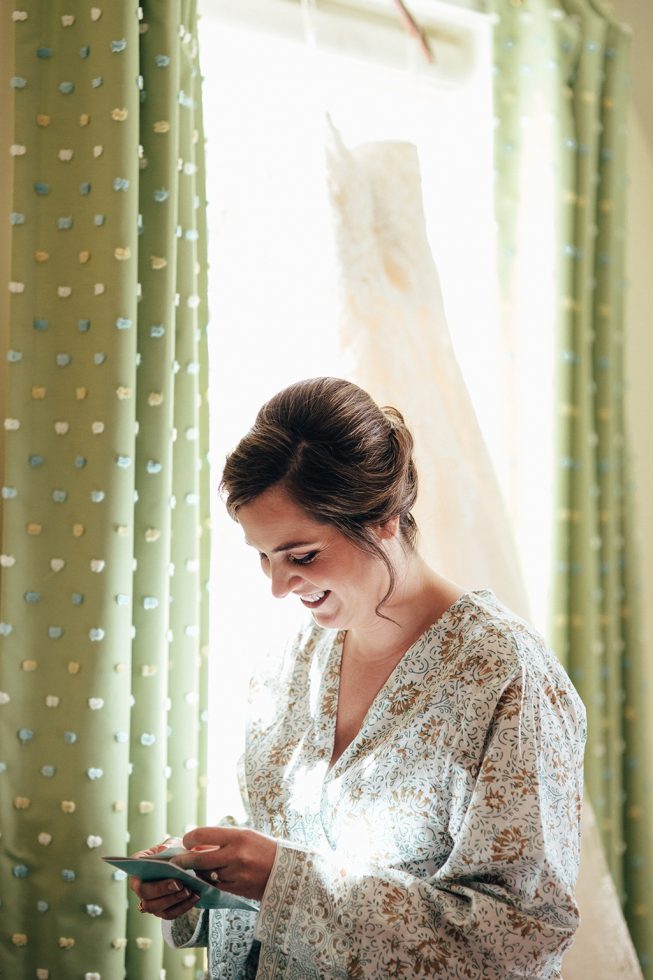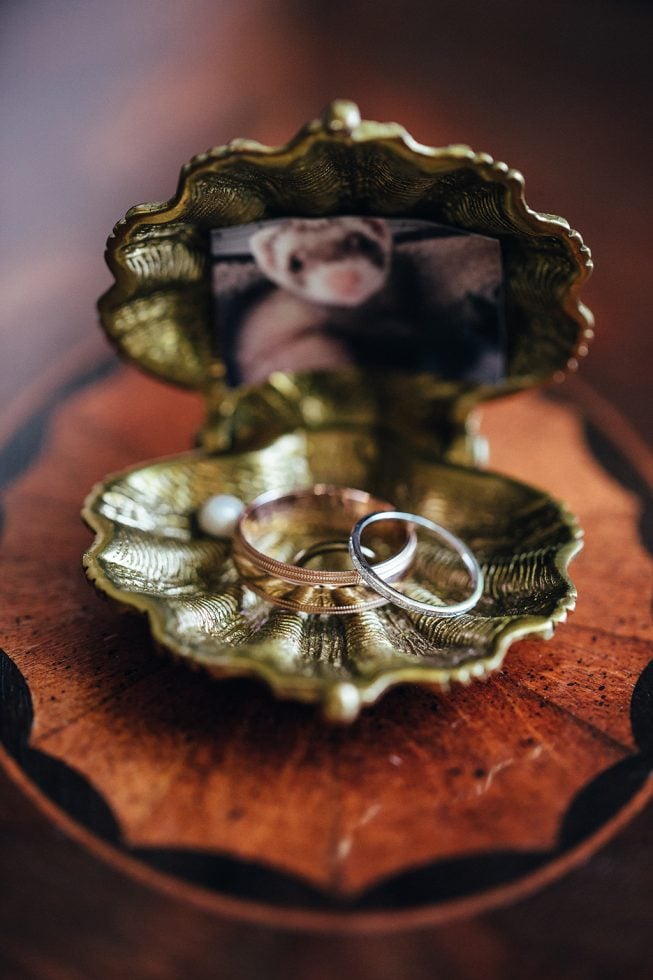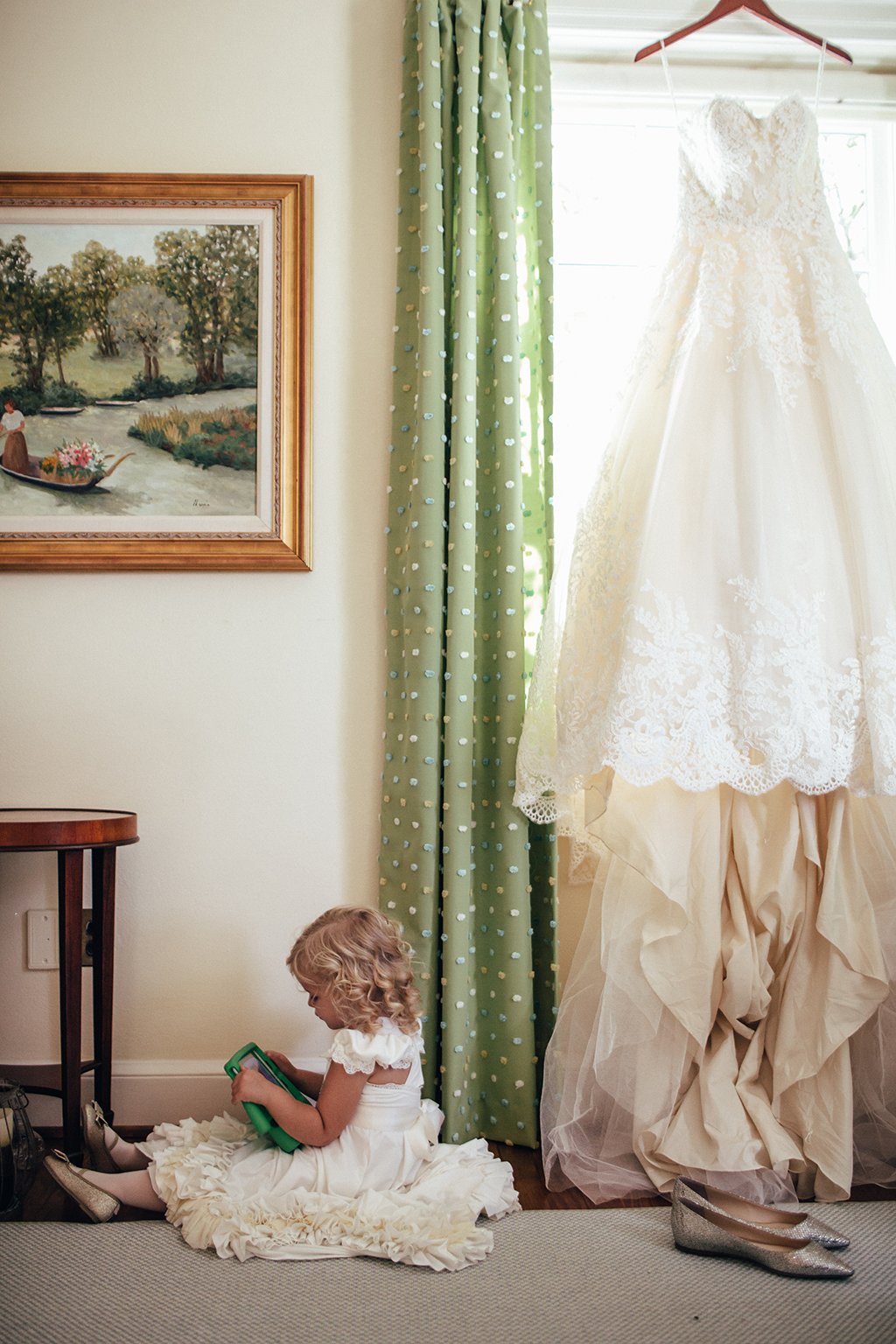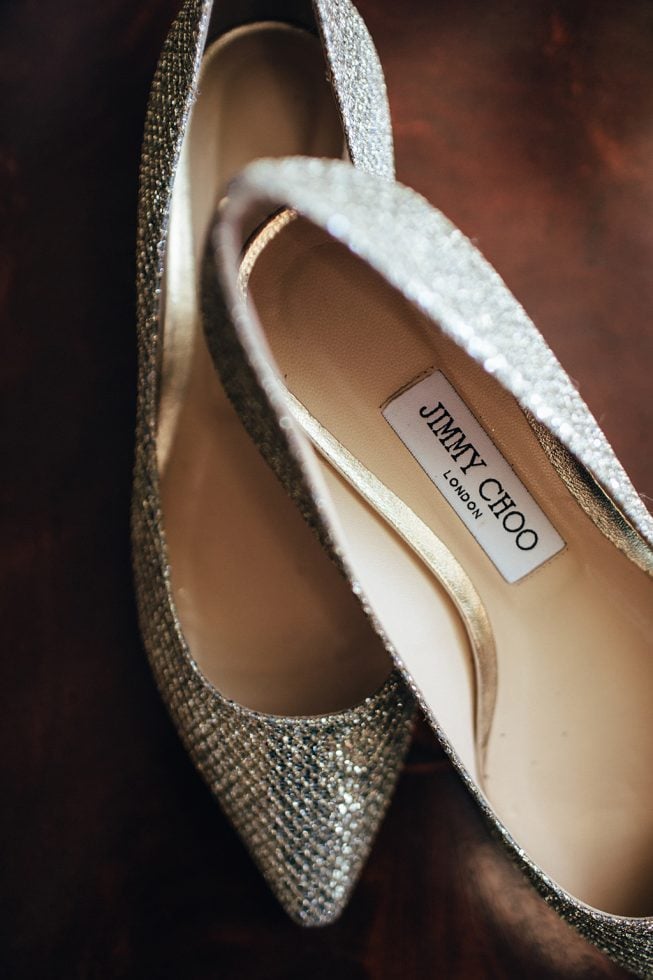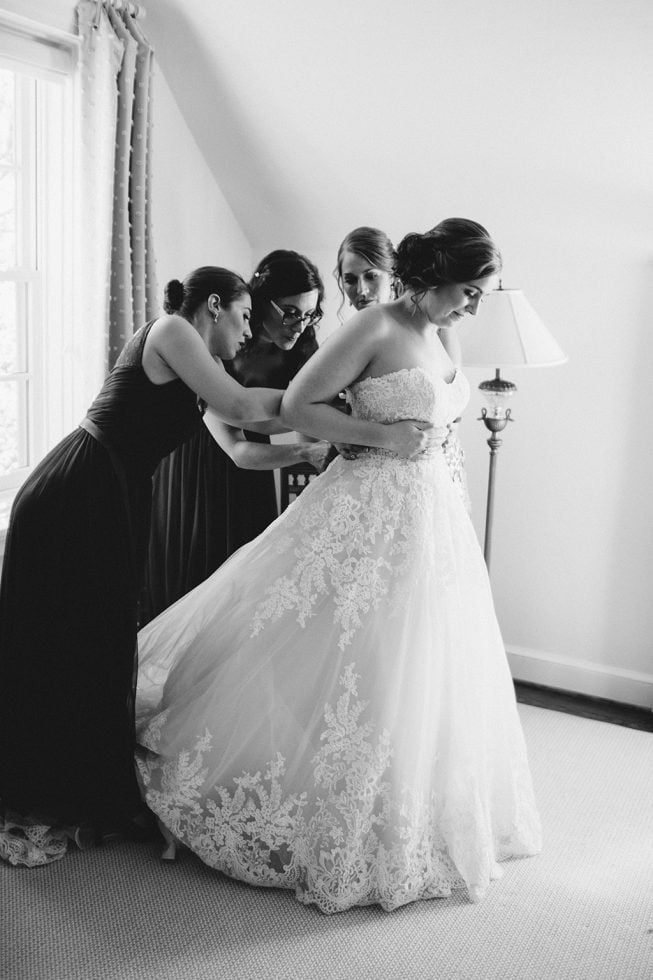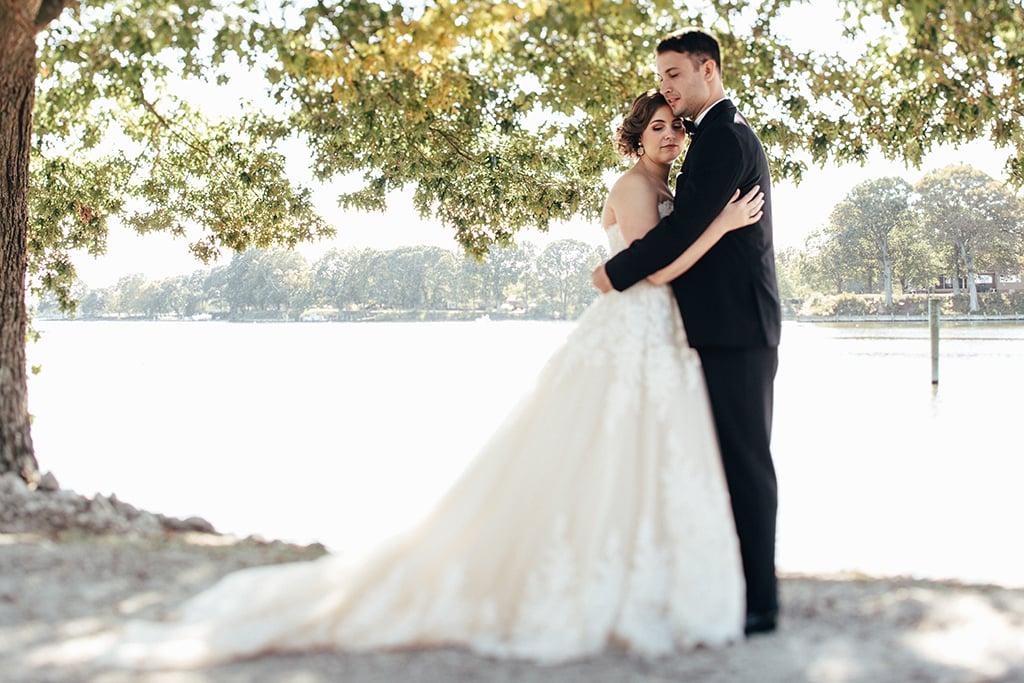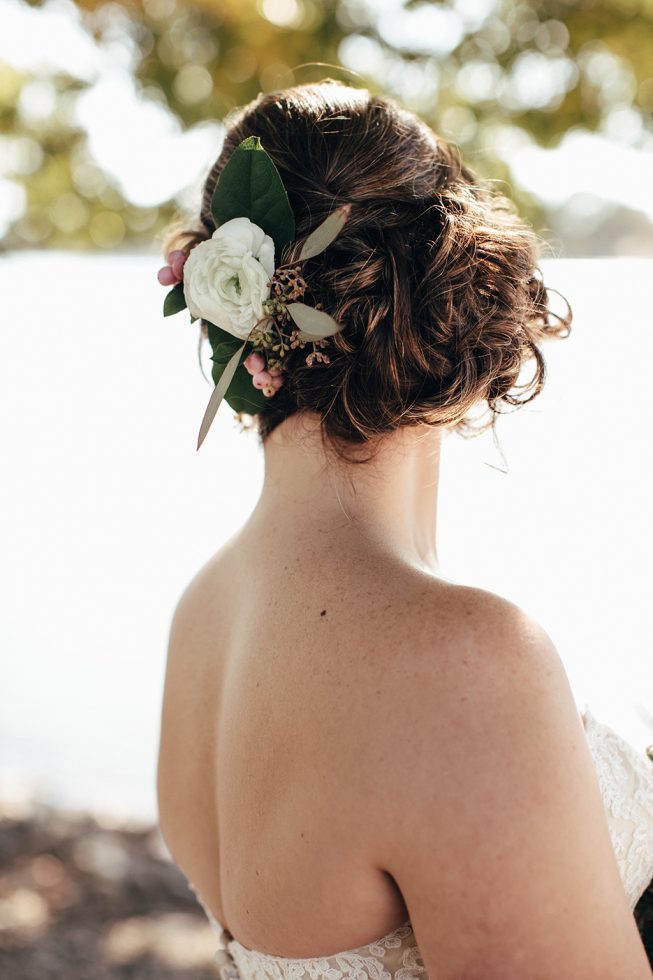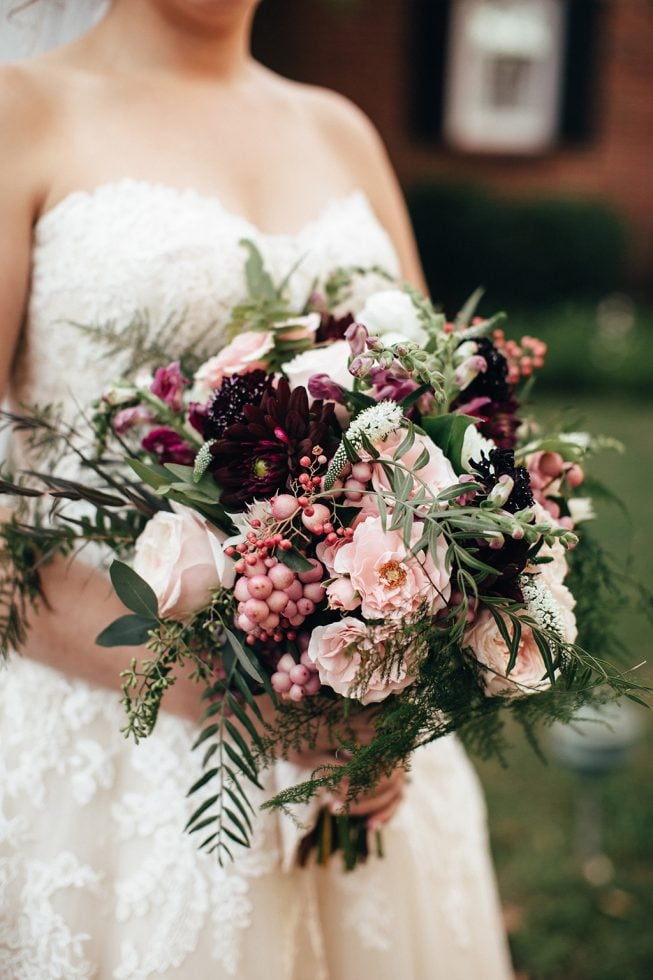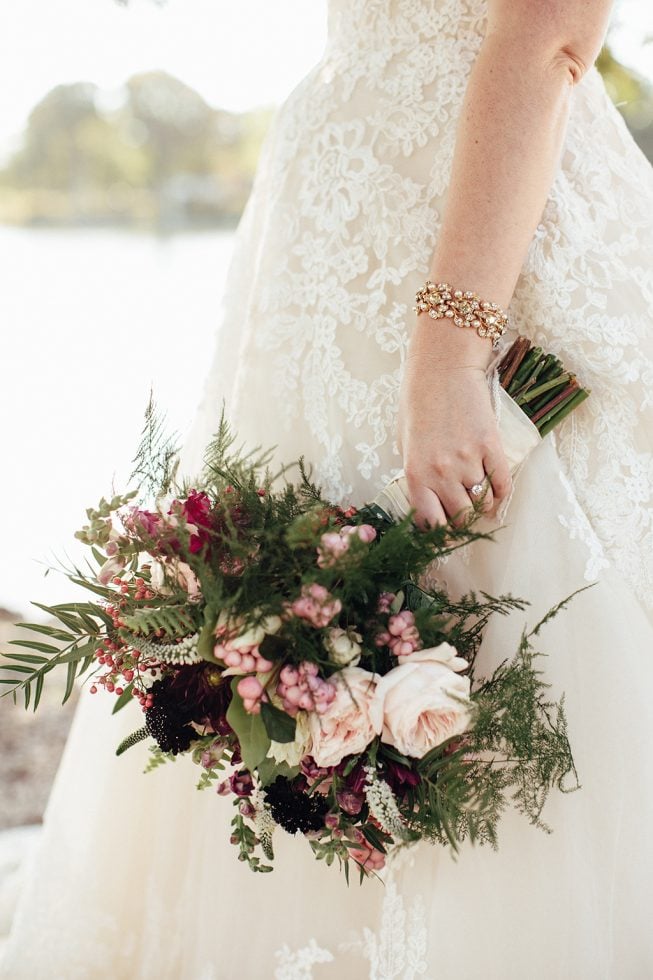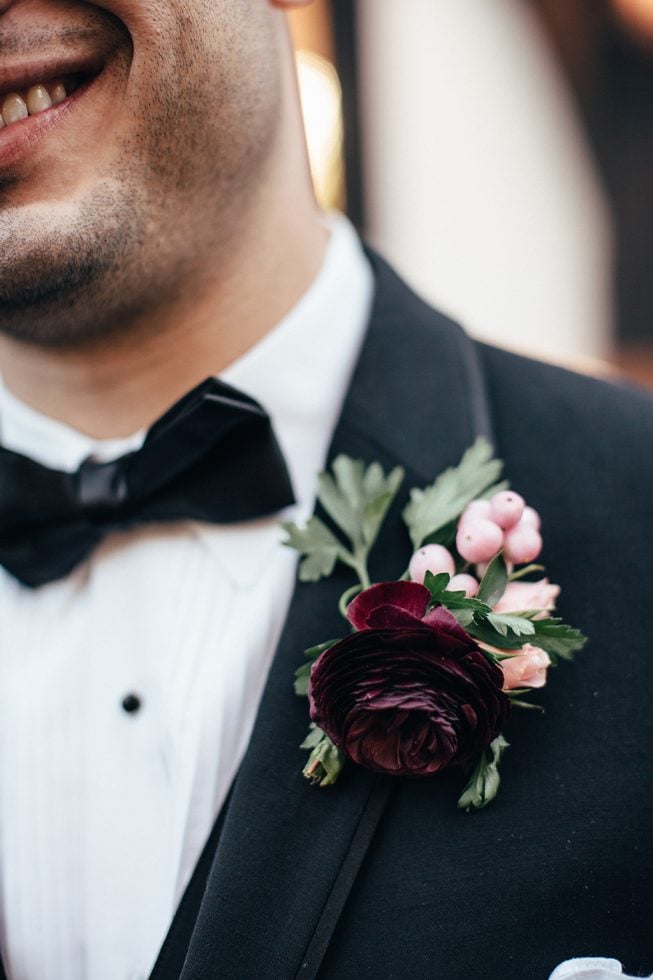 Jennifer and James met online in 2014 and immediately found that they had mutual friends in common. Their first date at Cava Mezze was almost a wash when an aggressive rainstorm crowded up the restaurant before they could get a table. Eventually, the pair ditched their original dinner plans for a friendly drink at a sports bar across the street called the Bracket Room. It seemed like a good idea, except by nine or ten in the evening, the bar had morphed into an energetic club scene. Nevertheless, the date went swimmingly, and by November of 2015 James was ready to ask the big question.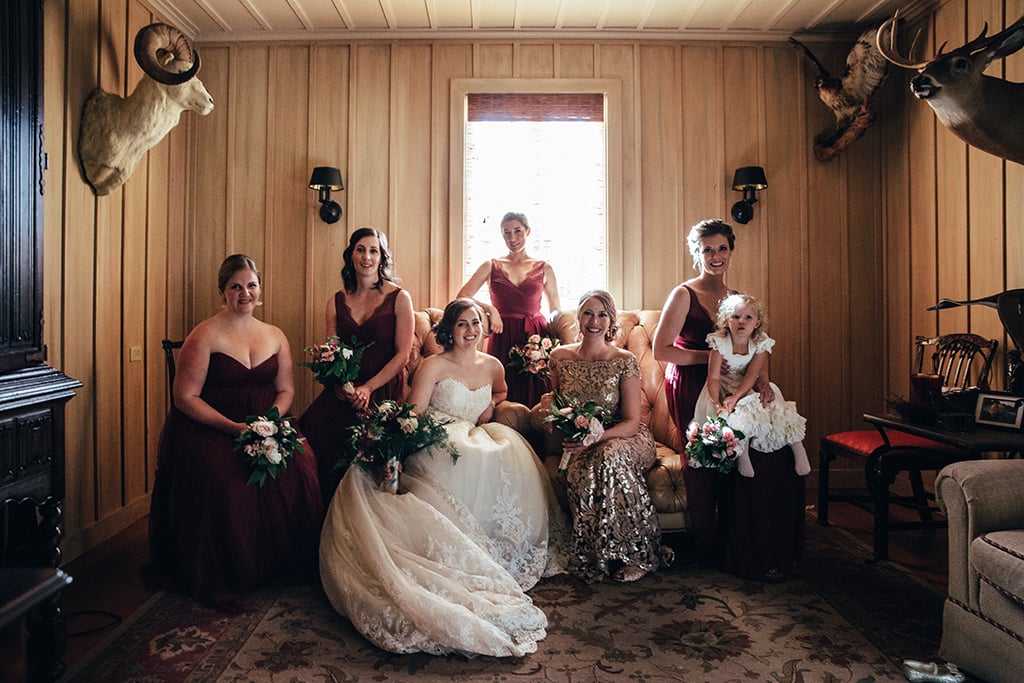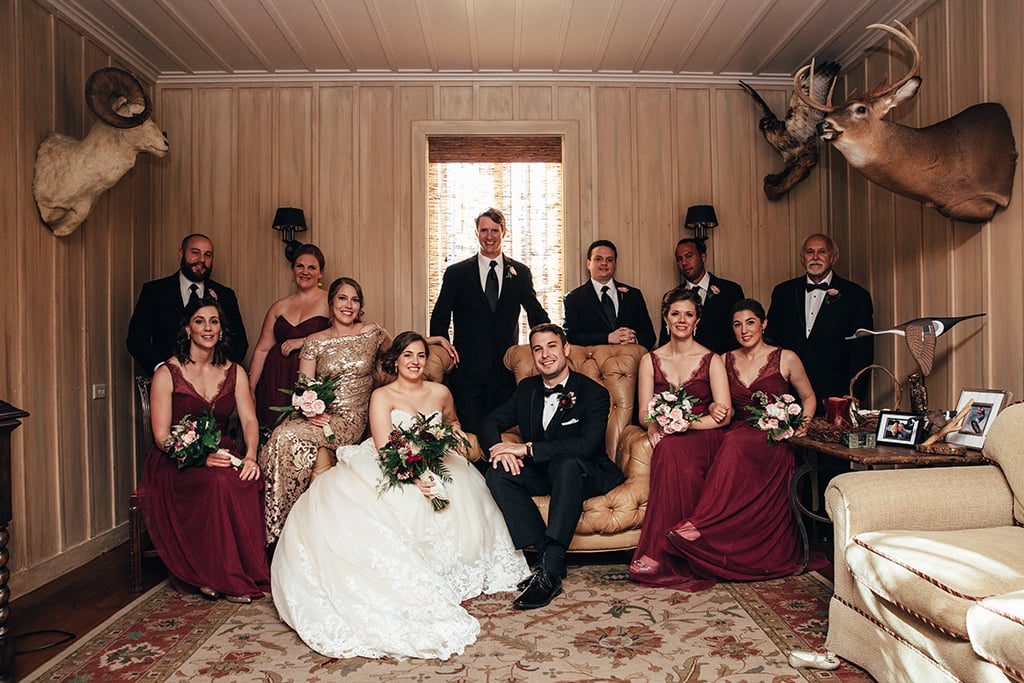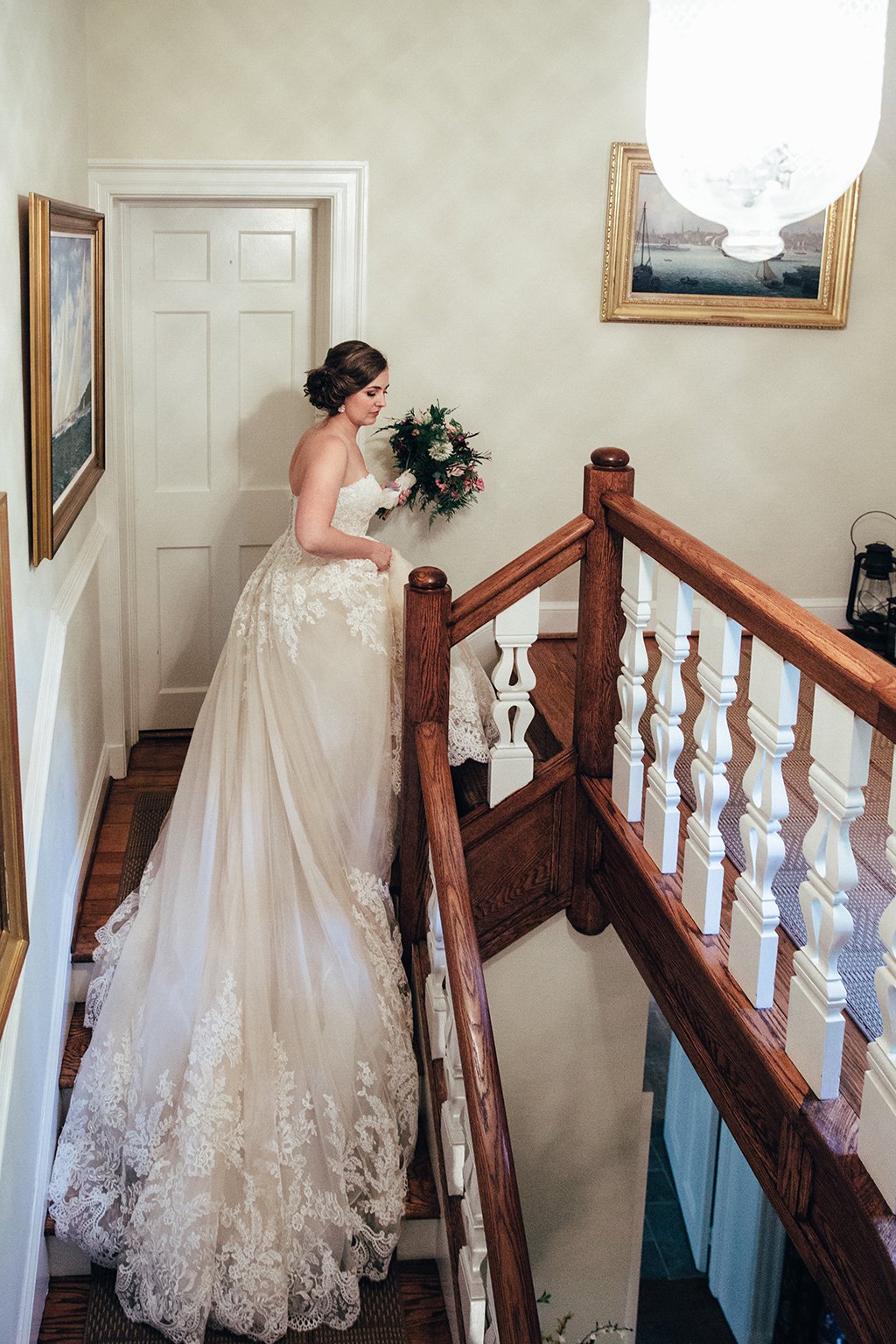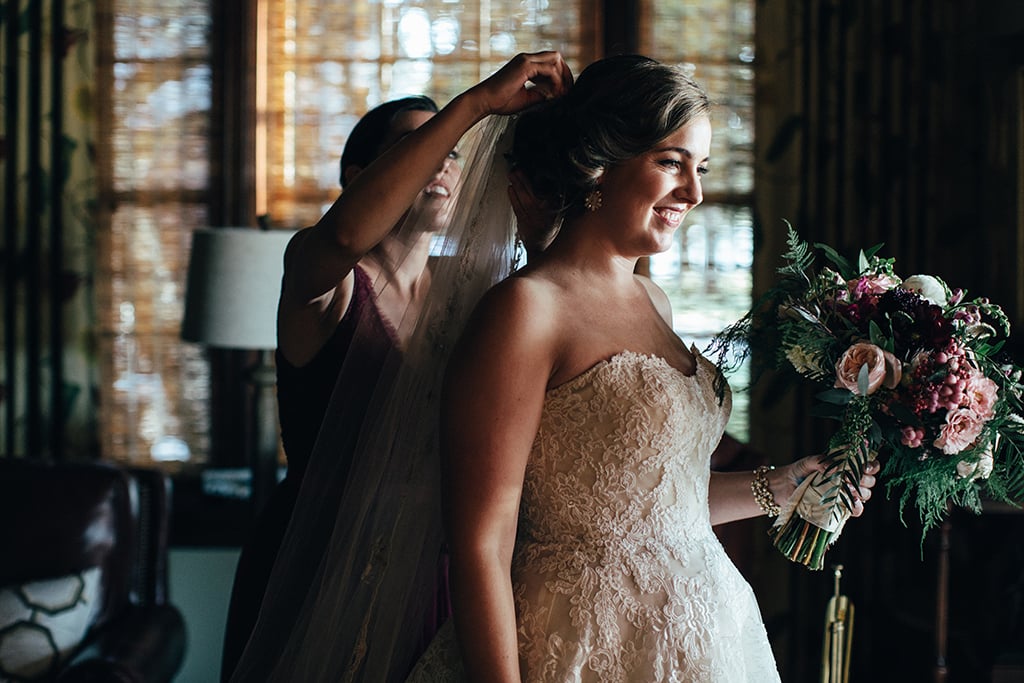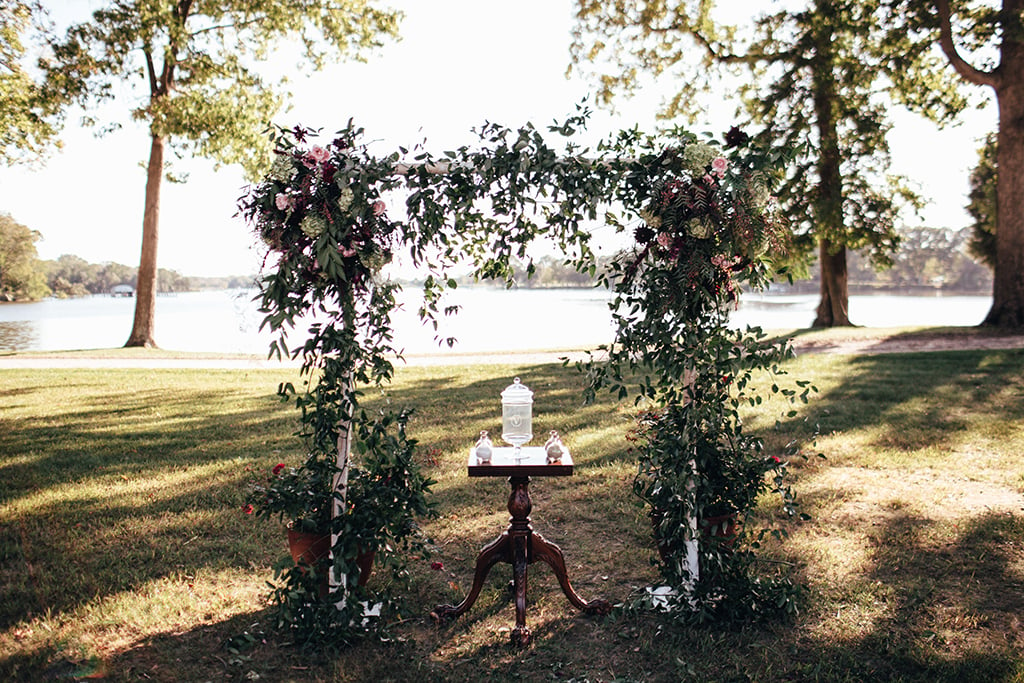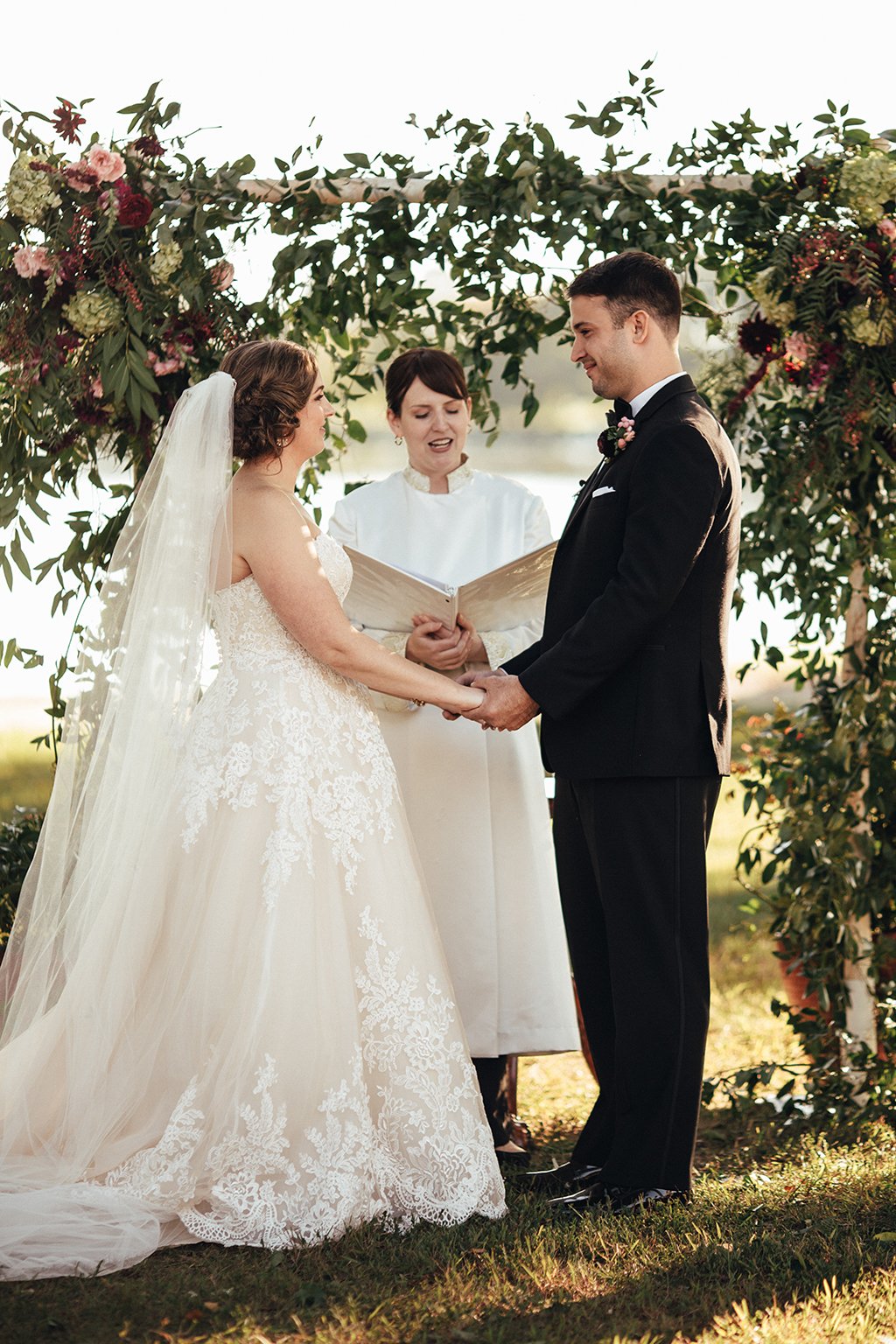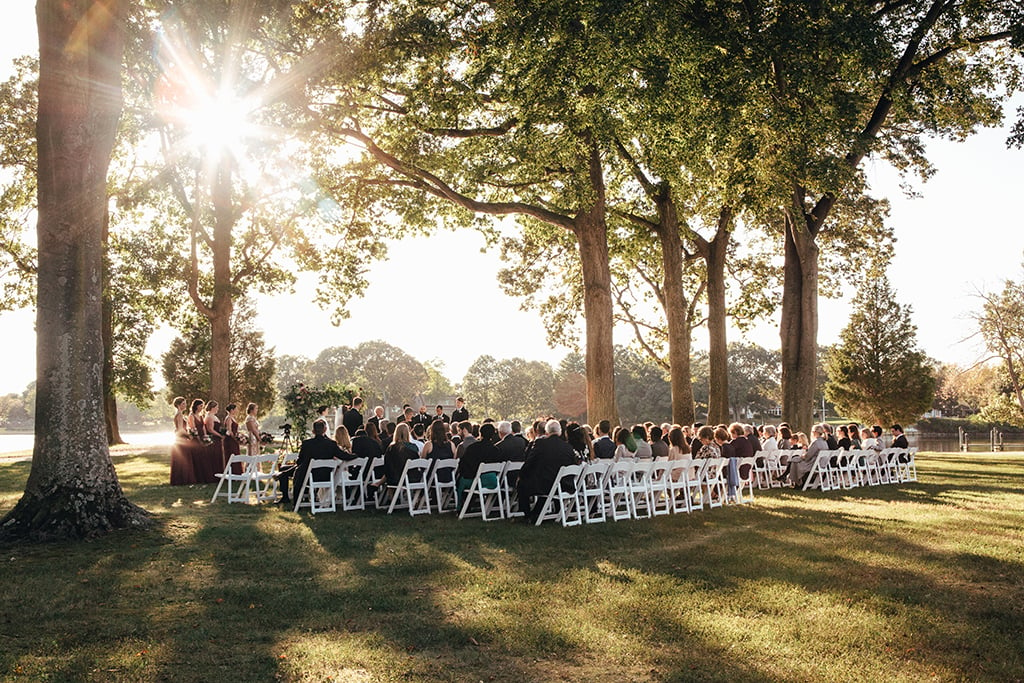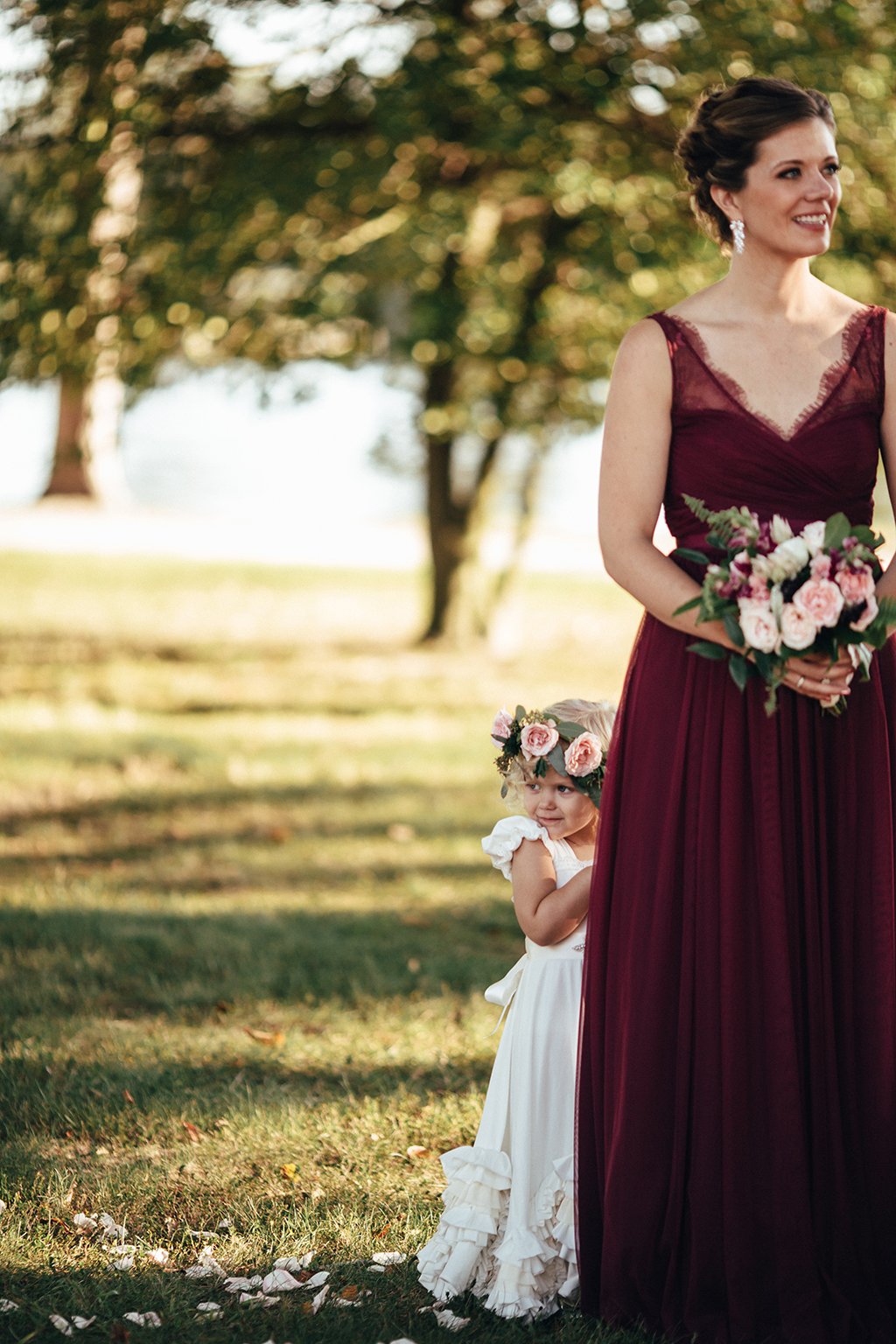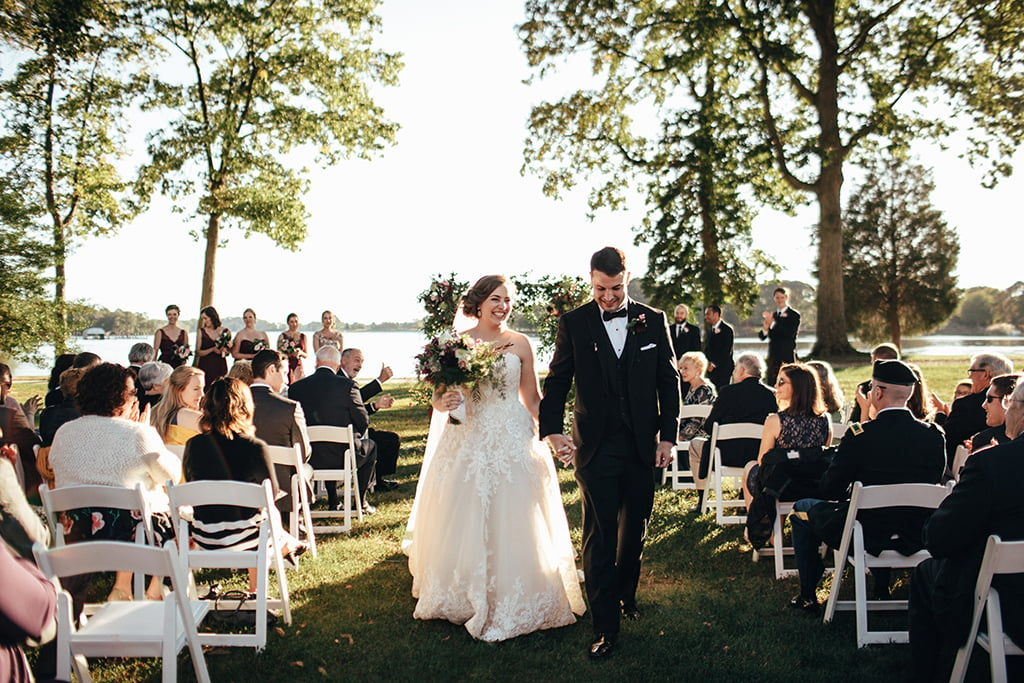 It happened on a quiet autumn day in November, when the pair were visiting Jennifer's cenetarian grandfather at his retirement center in the Brandywine River Valley. They'd made the trip many times before, but these afternoon would be special. James had convinced Jennifer to have a nice dinner and spend the night in the Brandywine area so that they could spend more time with her grandfather, 'Grandpa Frank.'
While Jennifer was in the restroom during lunch, James pulled out the engagement ring and showed Jennifer's grandfather the ring—which featured a sparkling diamond from a piece passed down from his father. James told Grandpa Frank of his intentions. Grandpa Frank was eager to play along, so when Jennifer returned, he suggested that he was tired and ready for a nap. Jennifer and James then set off for a walk along a wooded stream on the property, ambling until they reached an old tree. A year earlier, the couple had taken this very same walk, pausing by a big tree trunk to carve their initials and the date into its massive trunk. As they stopped to admire their work, James got down on one knee and proposed. "I mostly blacked out," says Jennifer, "but I remember saying 'Yes, of course!'"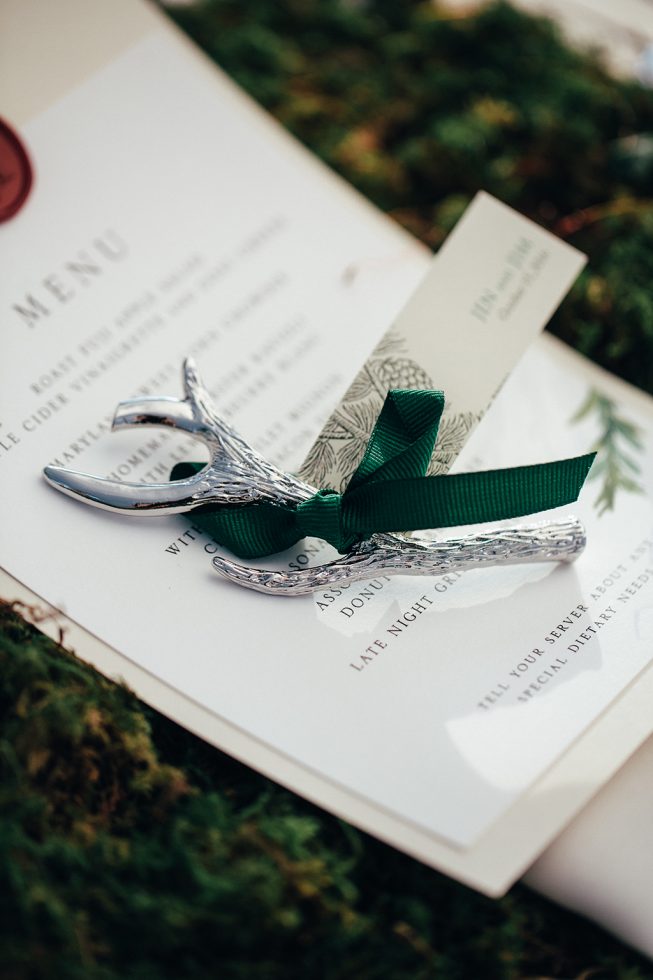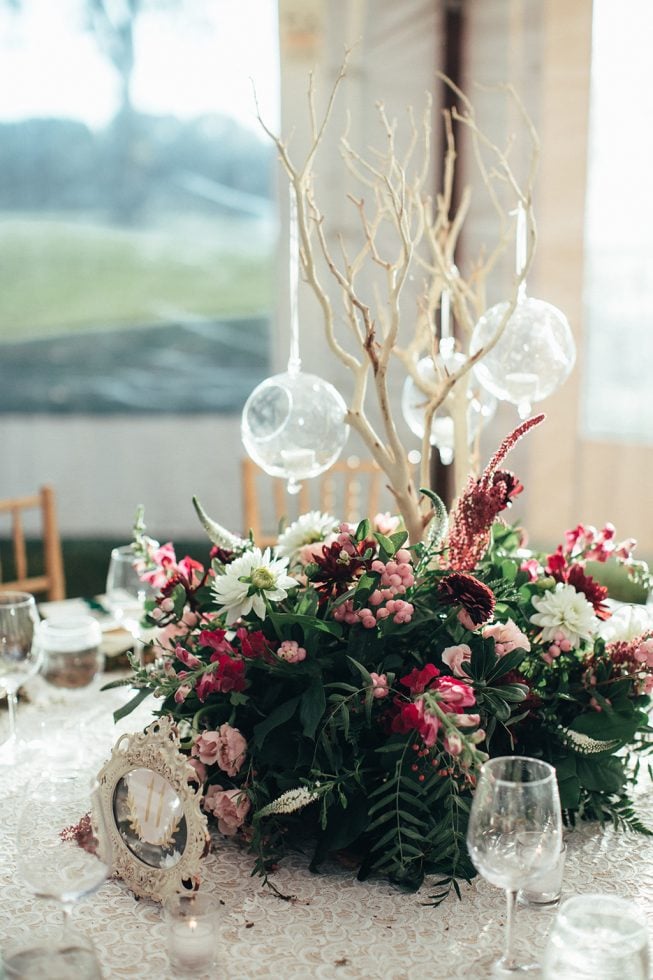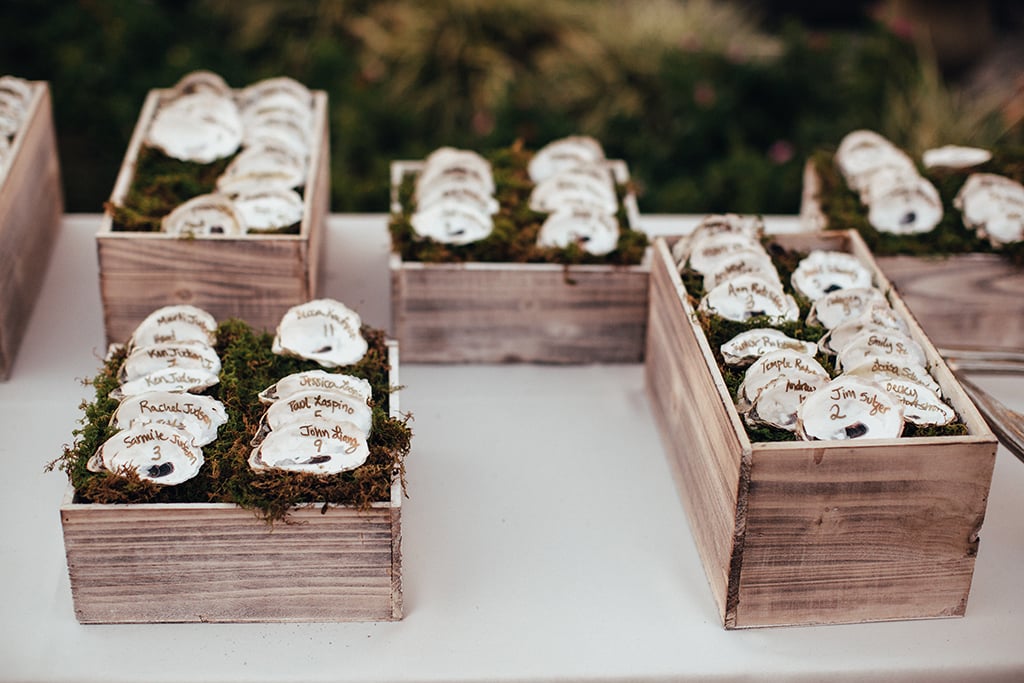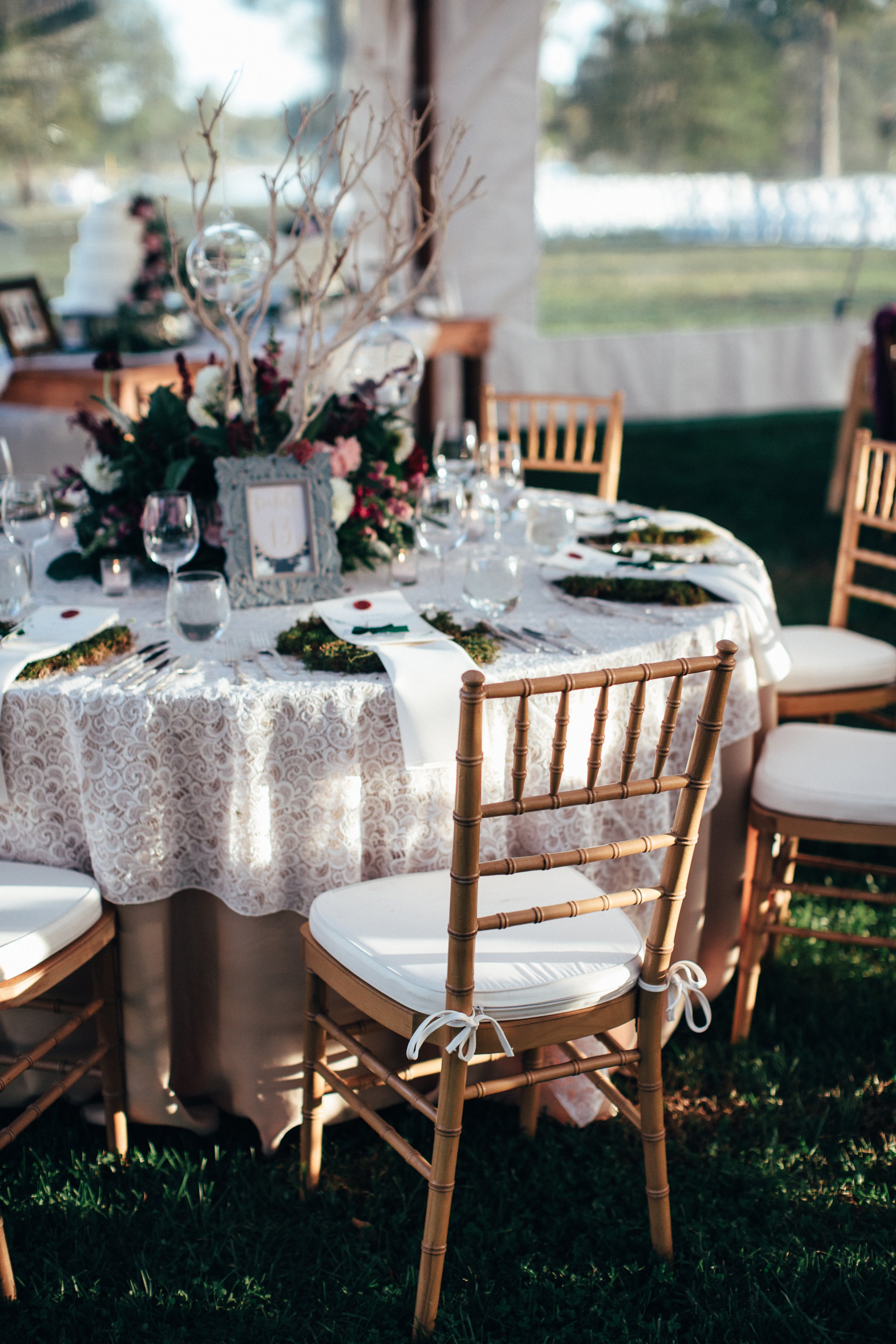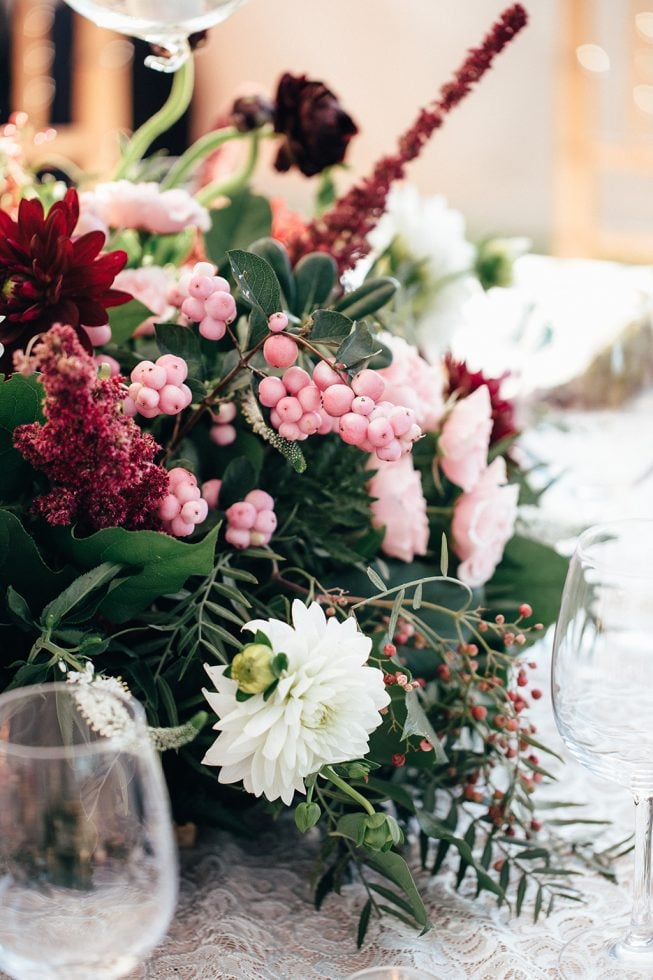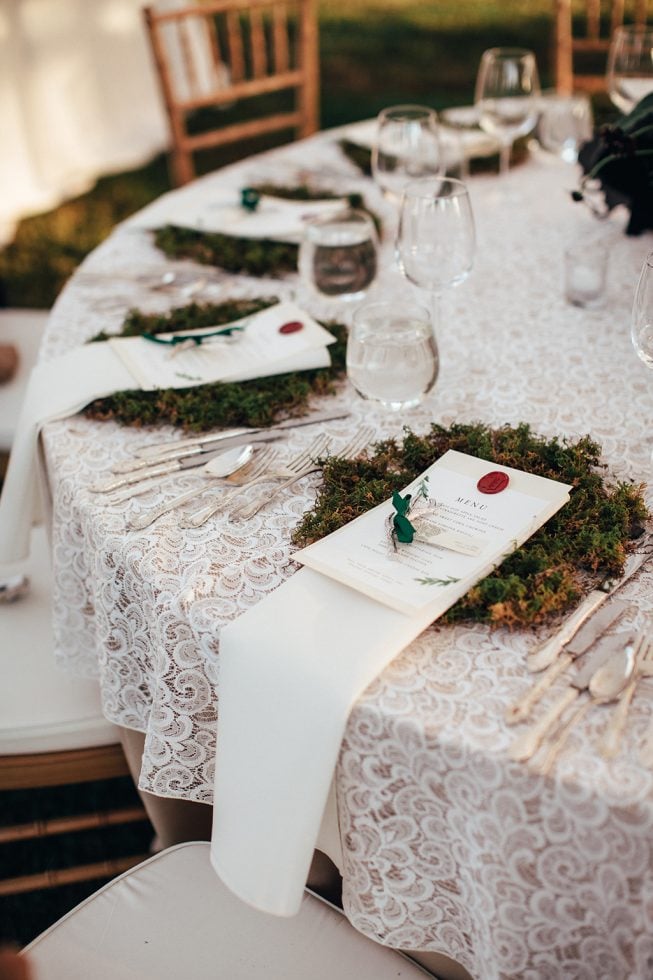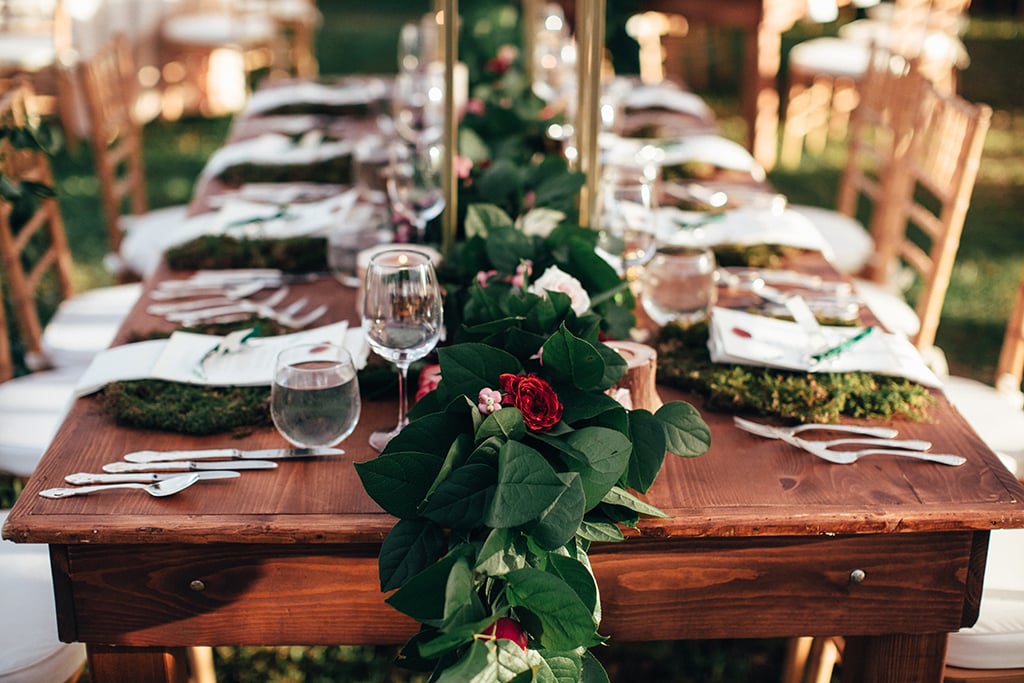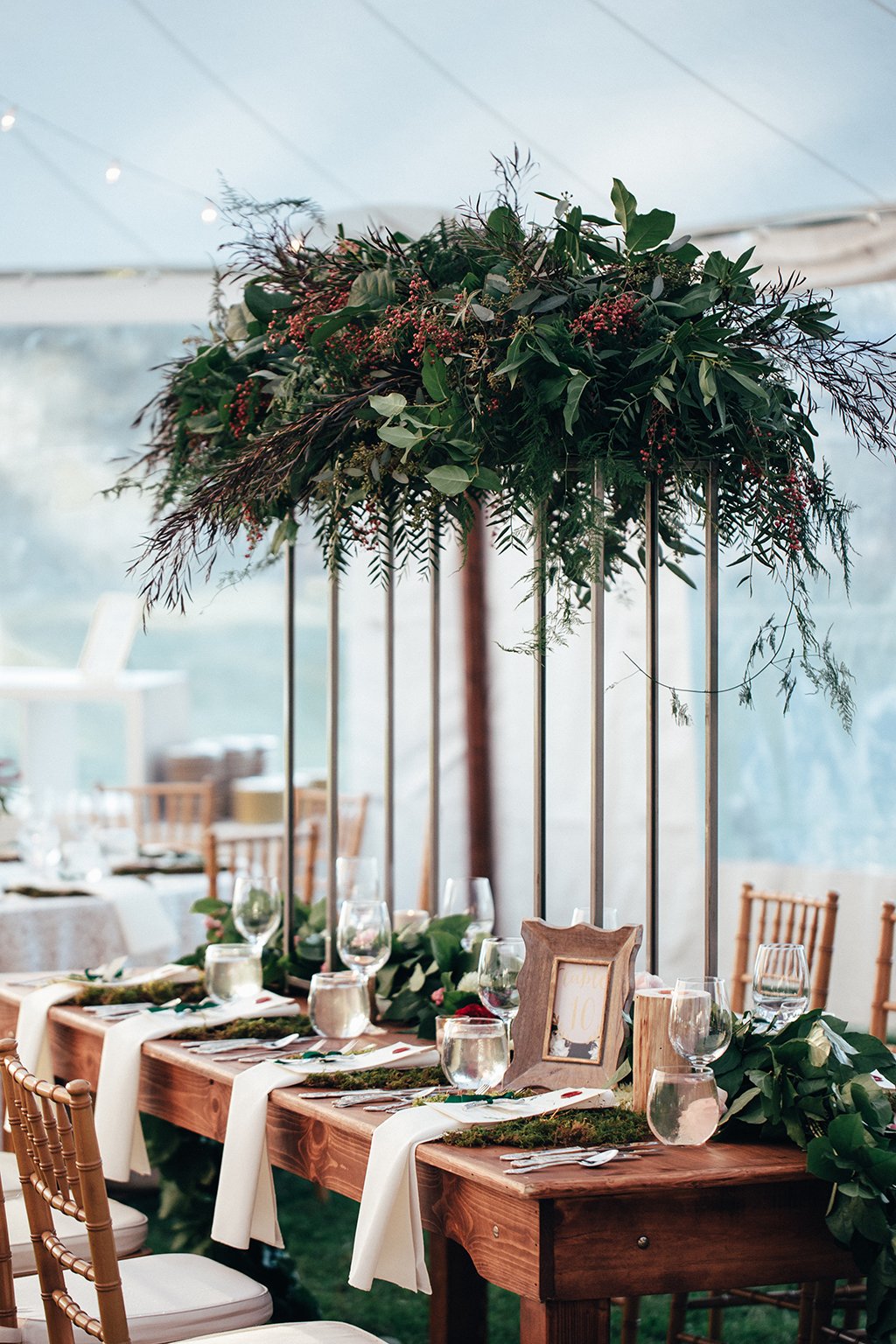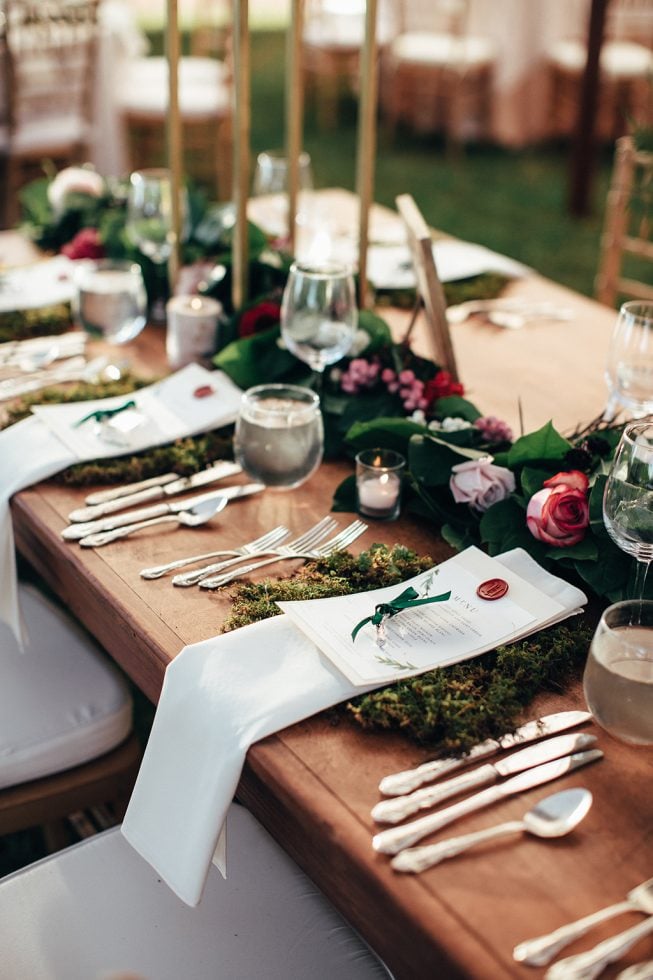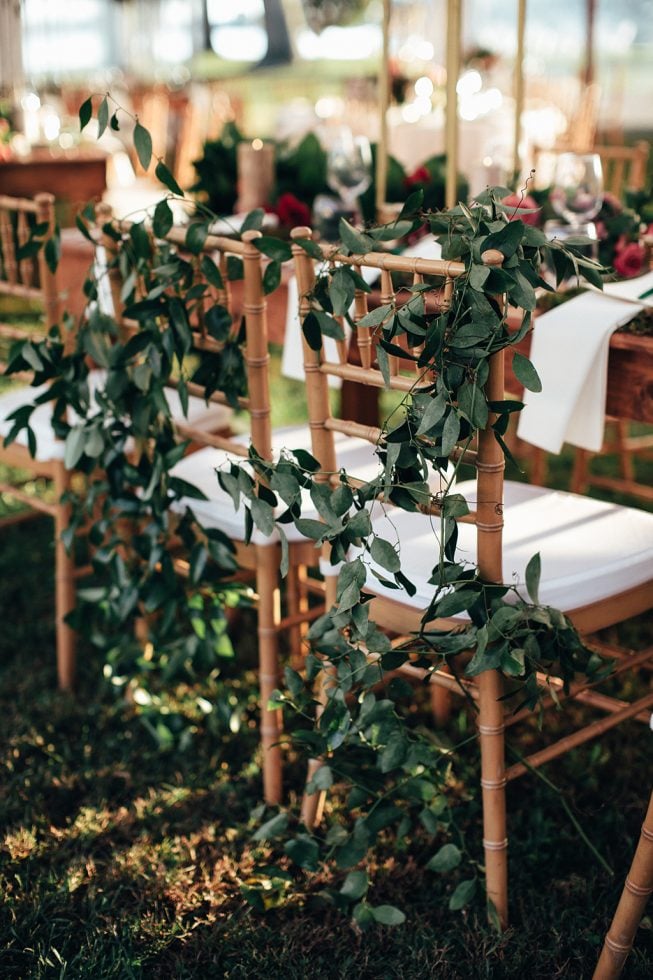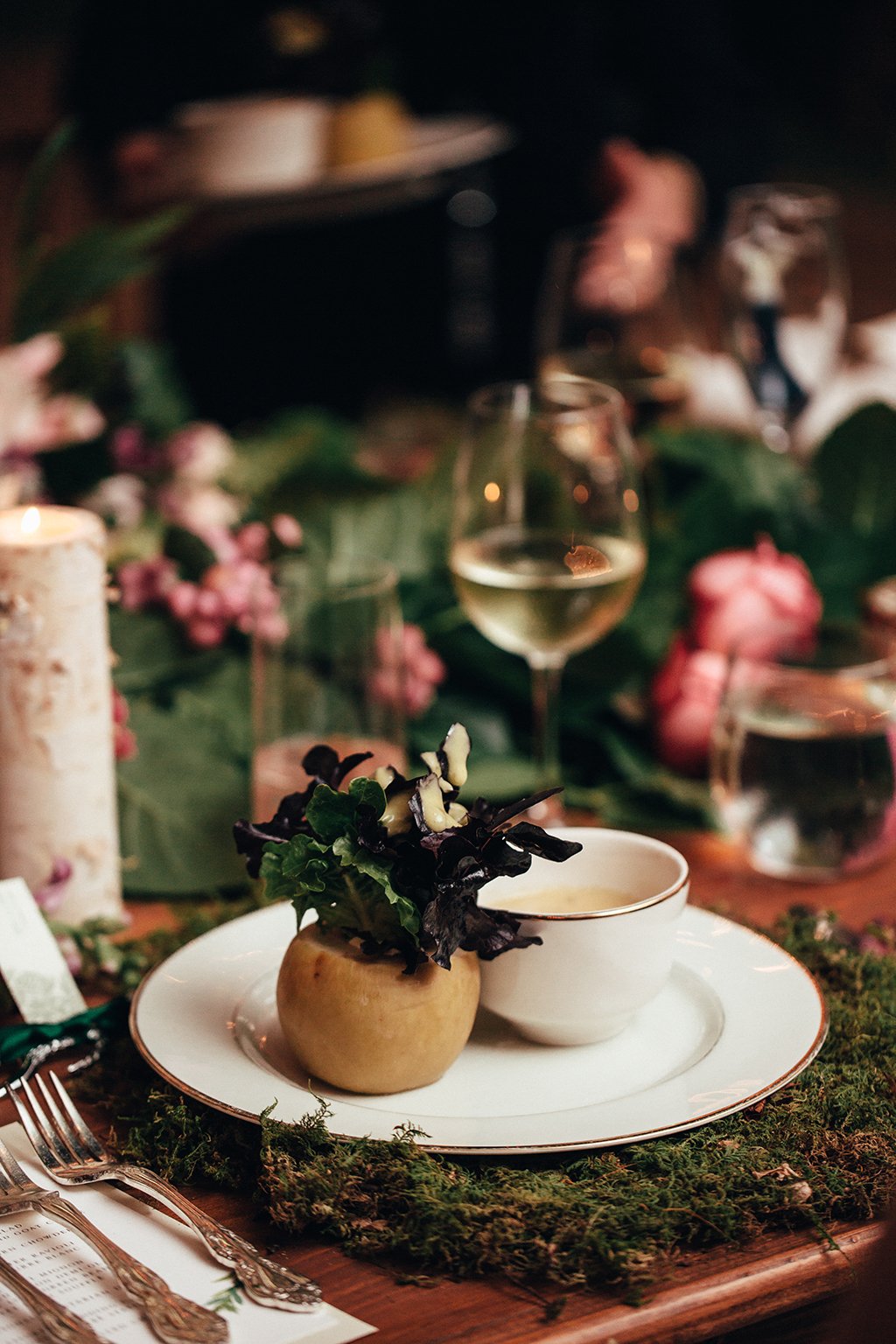 The couple wed a little under a year later, once again seeking out a place near water. The ceremony occurred in front of a rustic arbor, with autumn wind gusting off the surface of the nearby river. Both Jennifer's parent's walked her down the aisle, and at some point one of them accidentally stepped on her veil, pulling it completely off her head! The audience was so stunned that no one moved to help the bride, and she ended up pinning it back on her hairdo herself. But besides the minor hiccup, the day went beautifully.
The couple chose a small, silver-colored antler bottle opener as a wedding favor, decorated with faux-fur throws and pillows, and used oyster shells as escort cards, continuing their wildlife theme. Cascading greenery and birch elements made the reception feel like an enchanted forest—even the place settings were laid on beds of lush moss—and the guests sipped on an earthy cocktail riff on a gin and tonic that included cardamom and fig.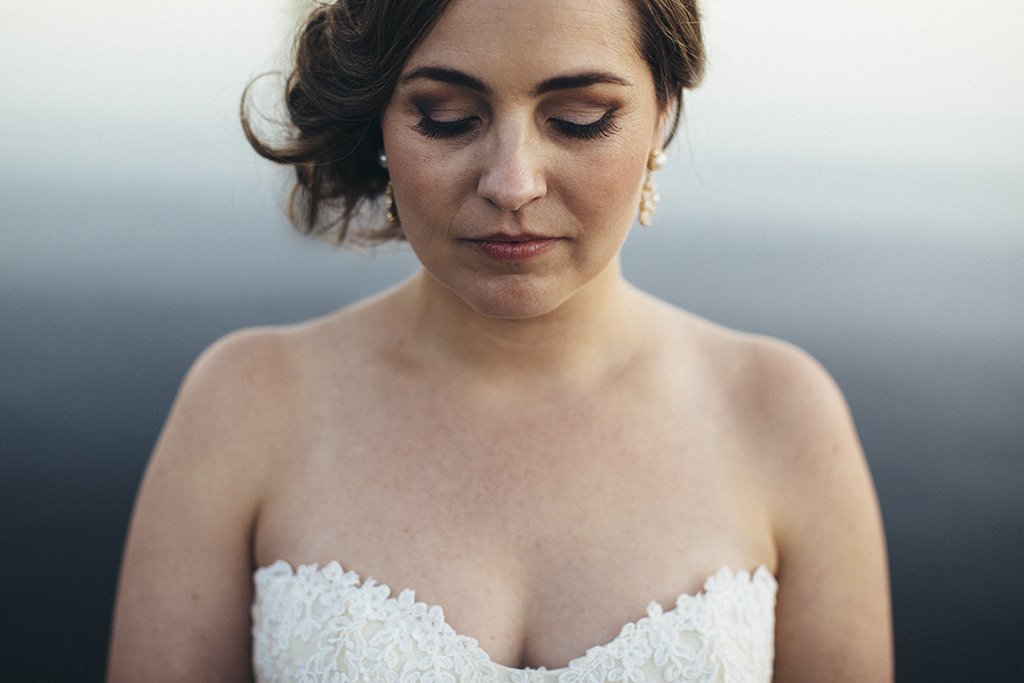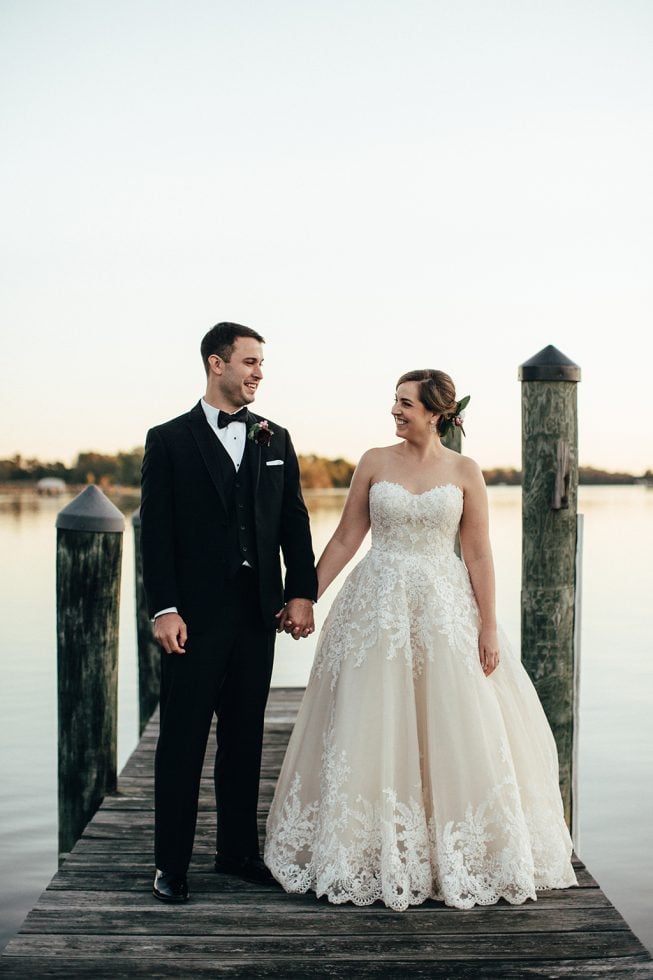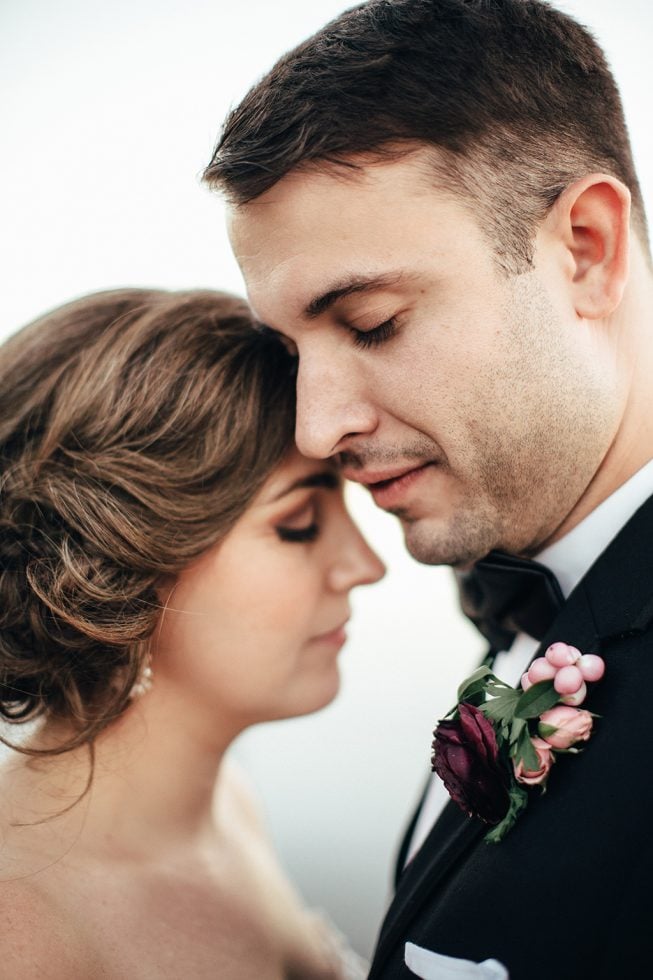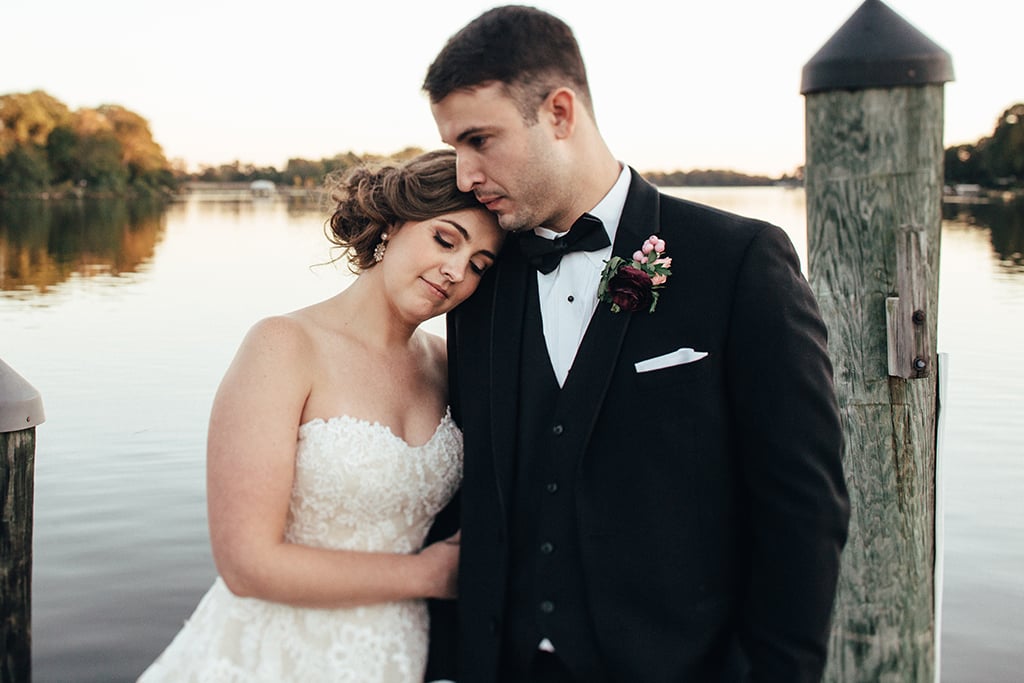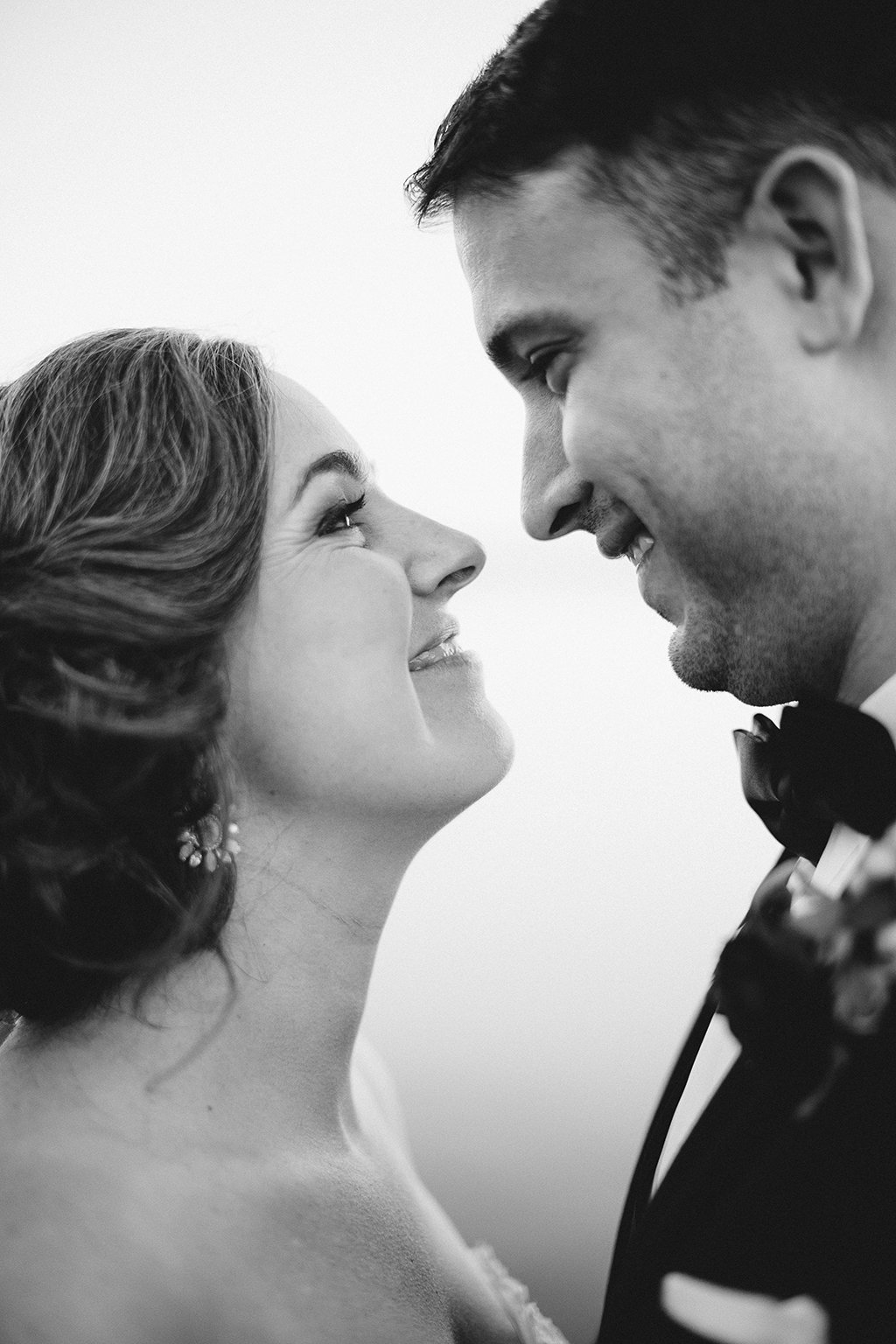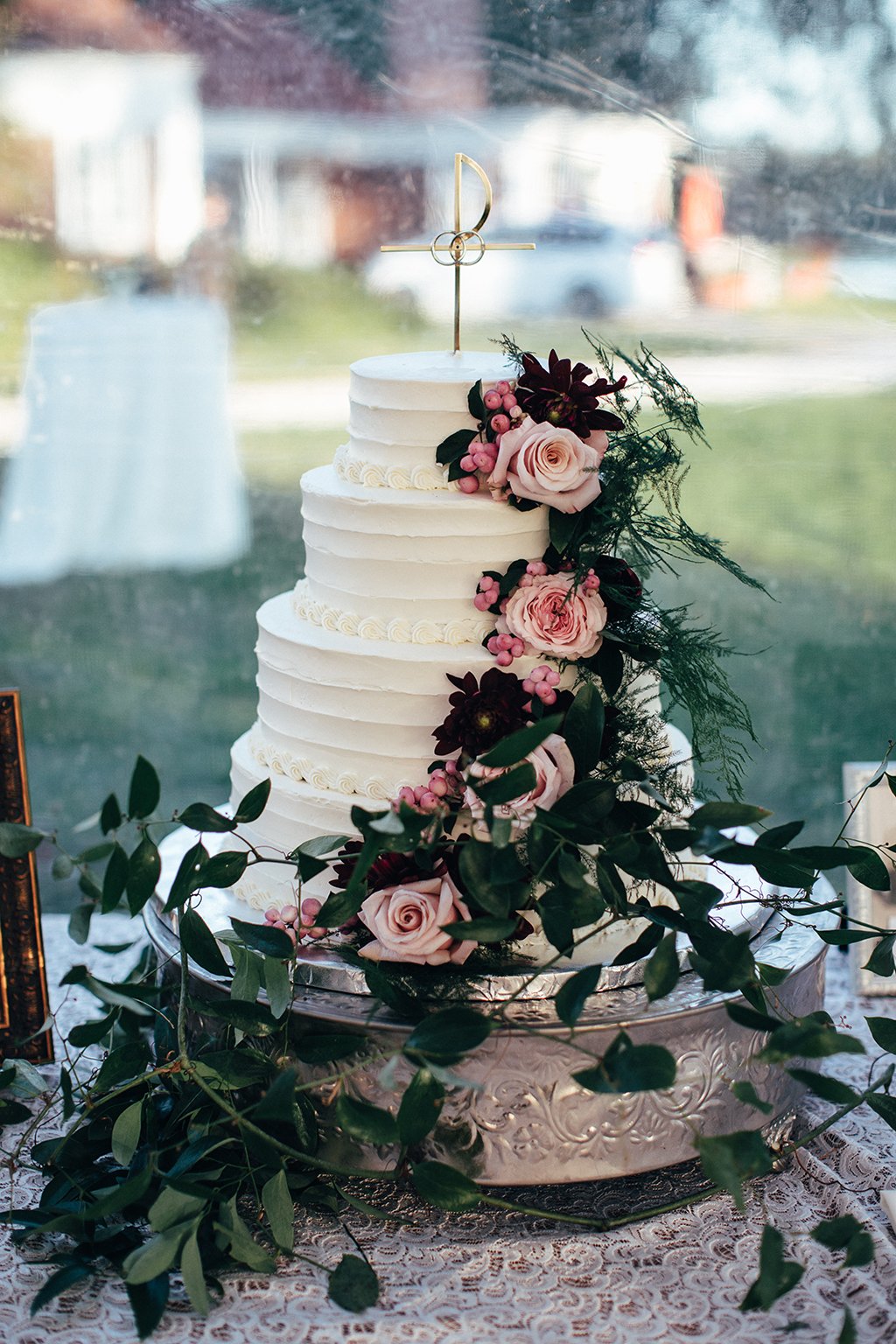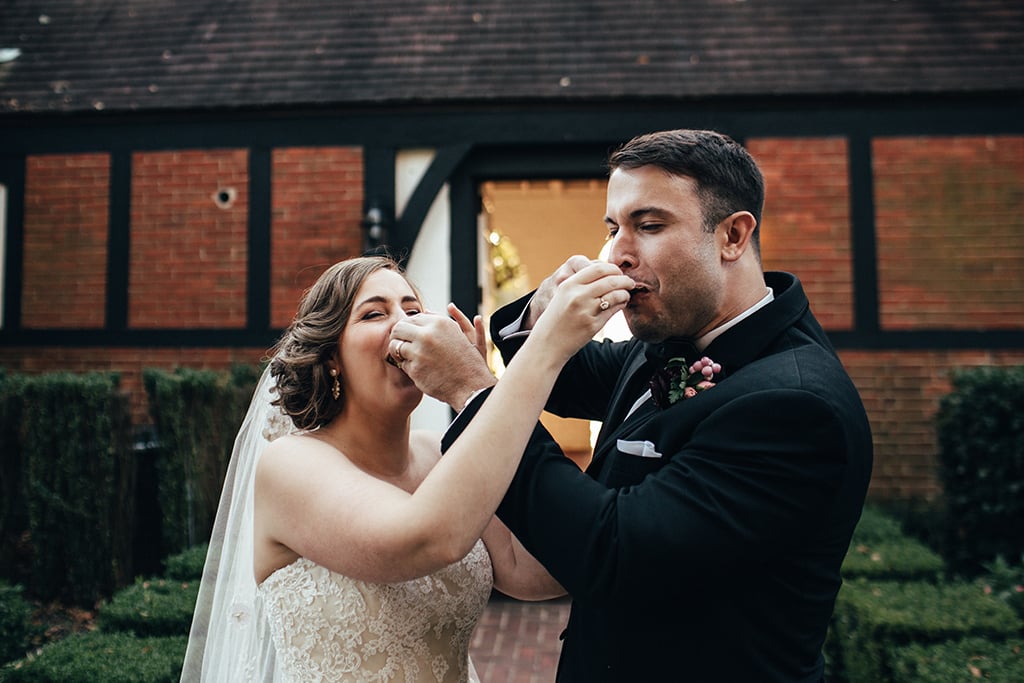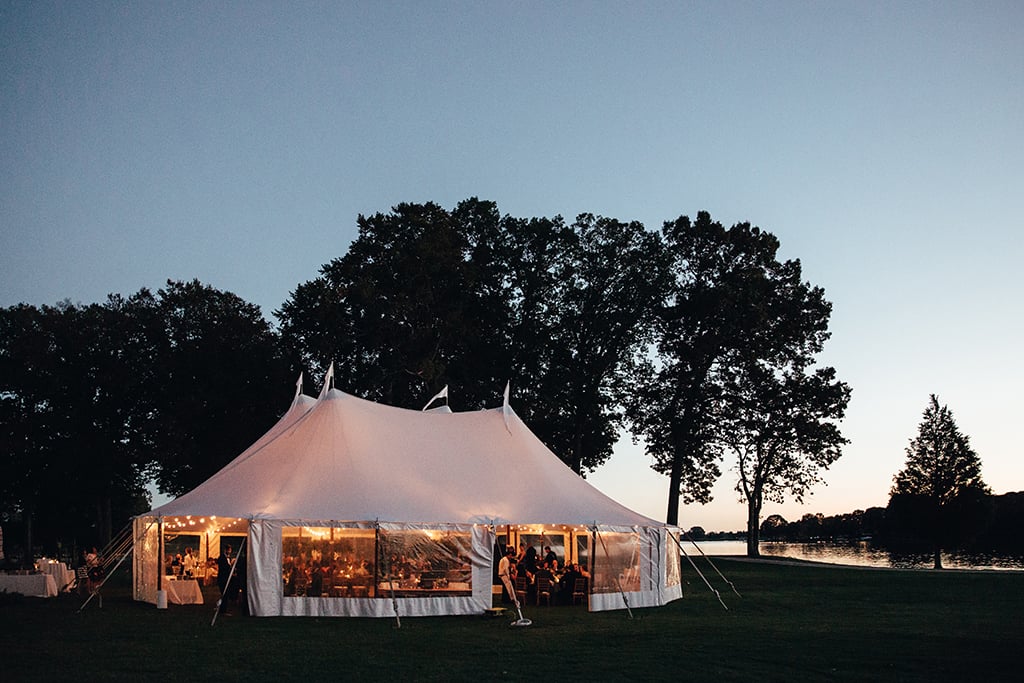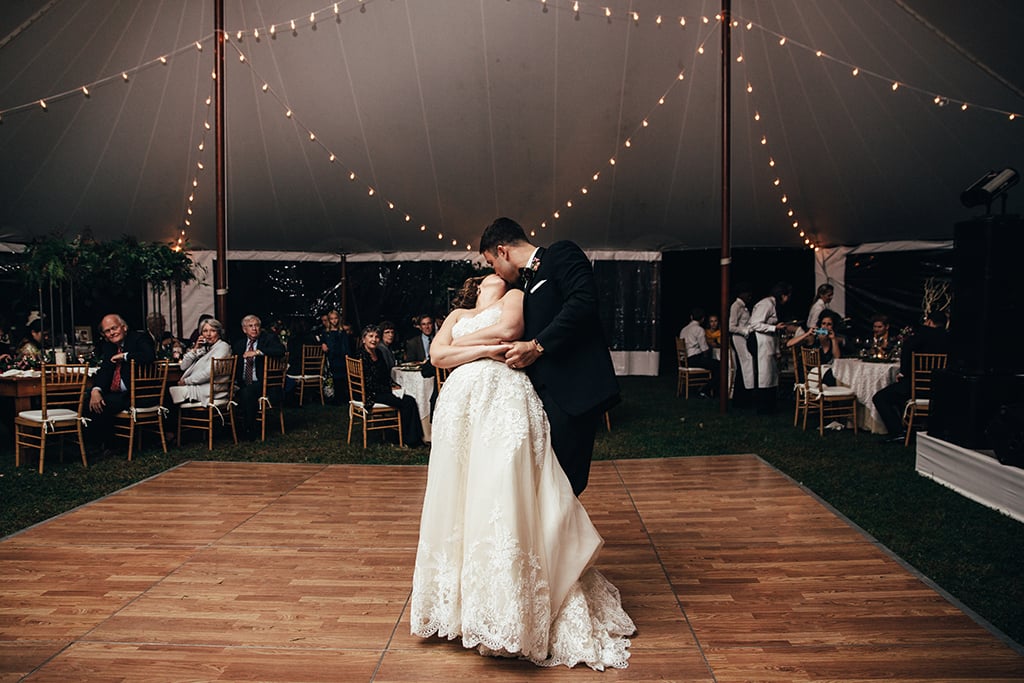 After the ceremony, the couple jetted off for a destination honeymoon in Tikehau and Bora Bora before returning to their home in Arlington, Virginia.
The Details