Cindy Cheng, a biomedical engineer, and Mehran Chowdury, a solutions architect, met through mutual friends. While in graduate school at Duke University, Cindy moved into a townhouse with other students. Mehran happened to be close with her housemates through a shared interest of salsa dancing, and quickly proved himself useful—he was the guy always coming by the house to help out. When Cindy moved in, he offered to show her around town. Mehran found her "cute, easy to talk to, and intelligent," but noticed that she seemed a little nervous and awkward at times. However, the nervousness soon subsided and Mehran was able to shimmy his way into Cindy's heart.
Washingtonian Weddings Instagram | Follow Washington Weddings on Facebook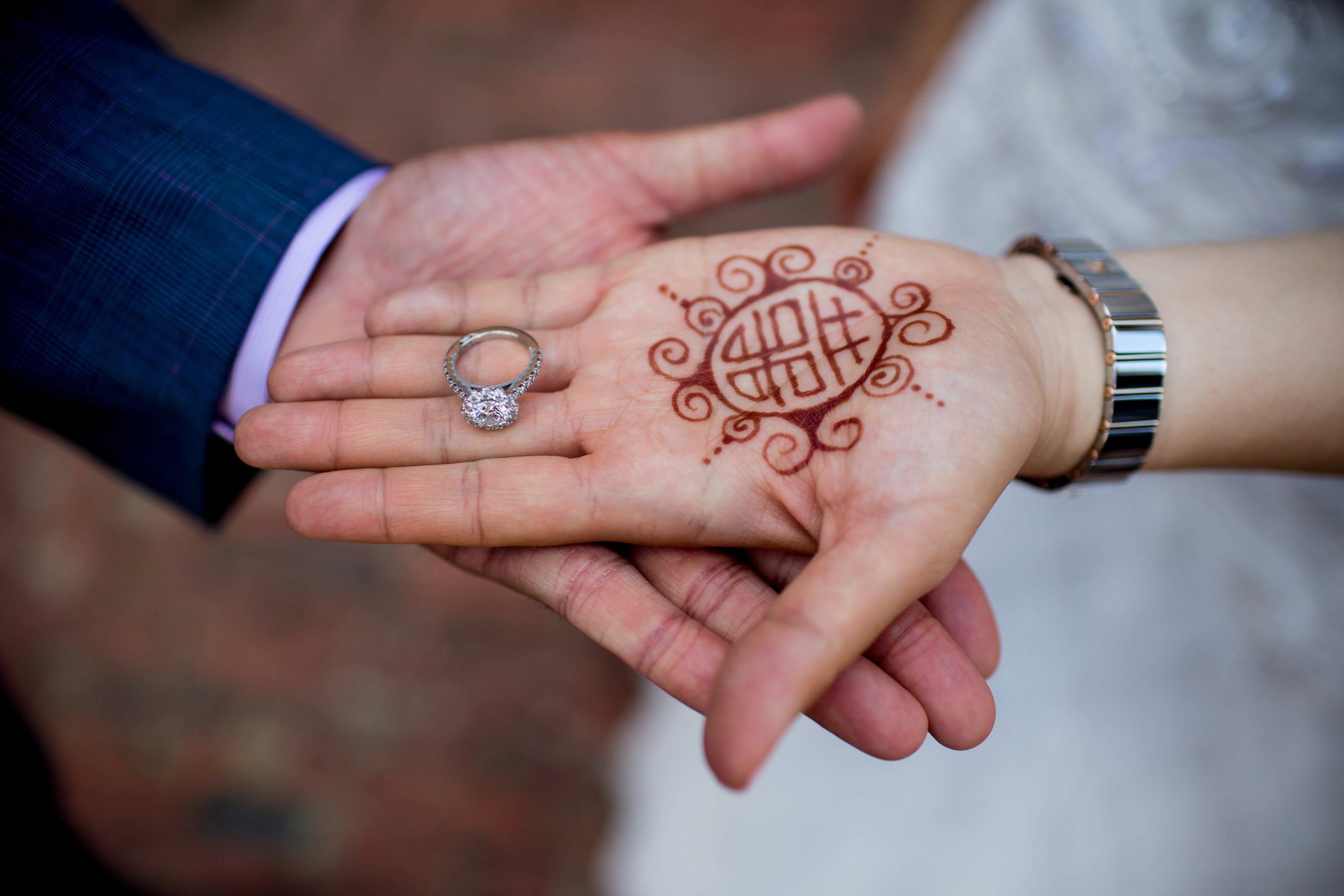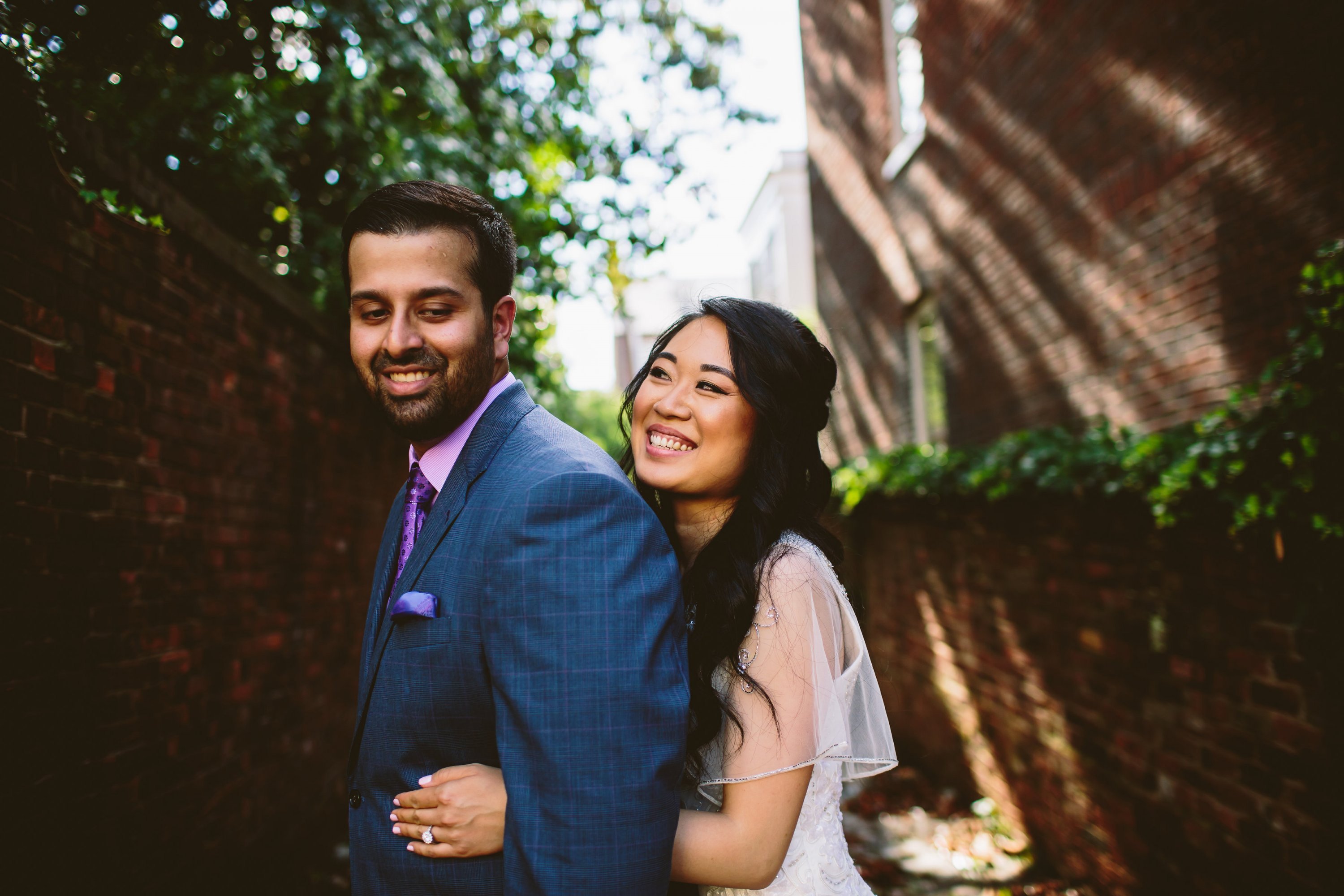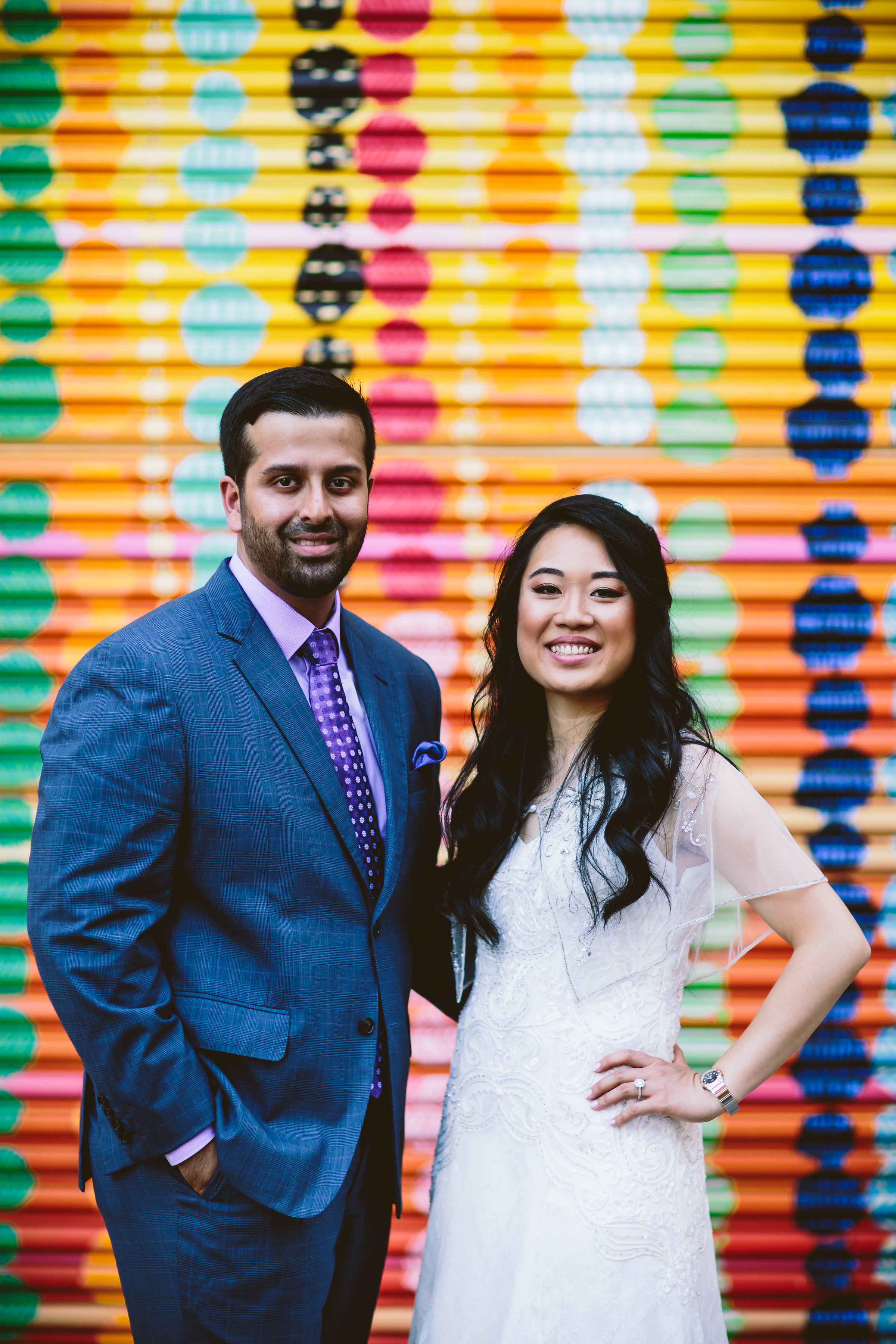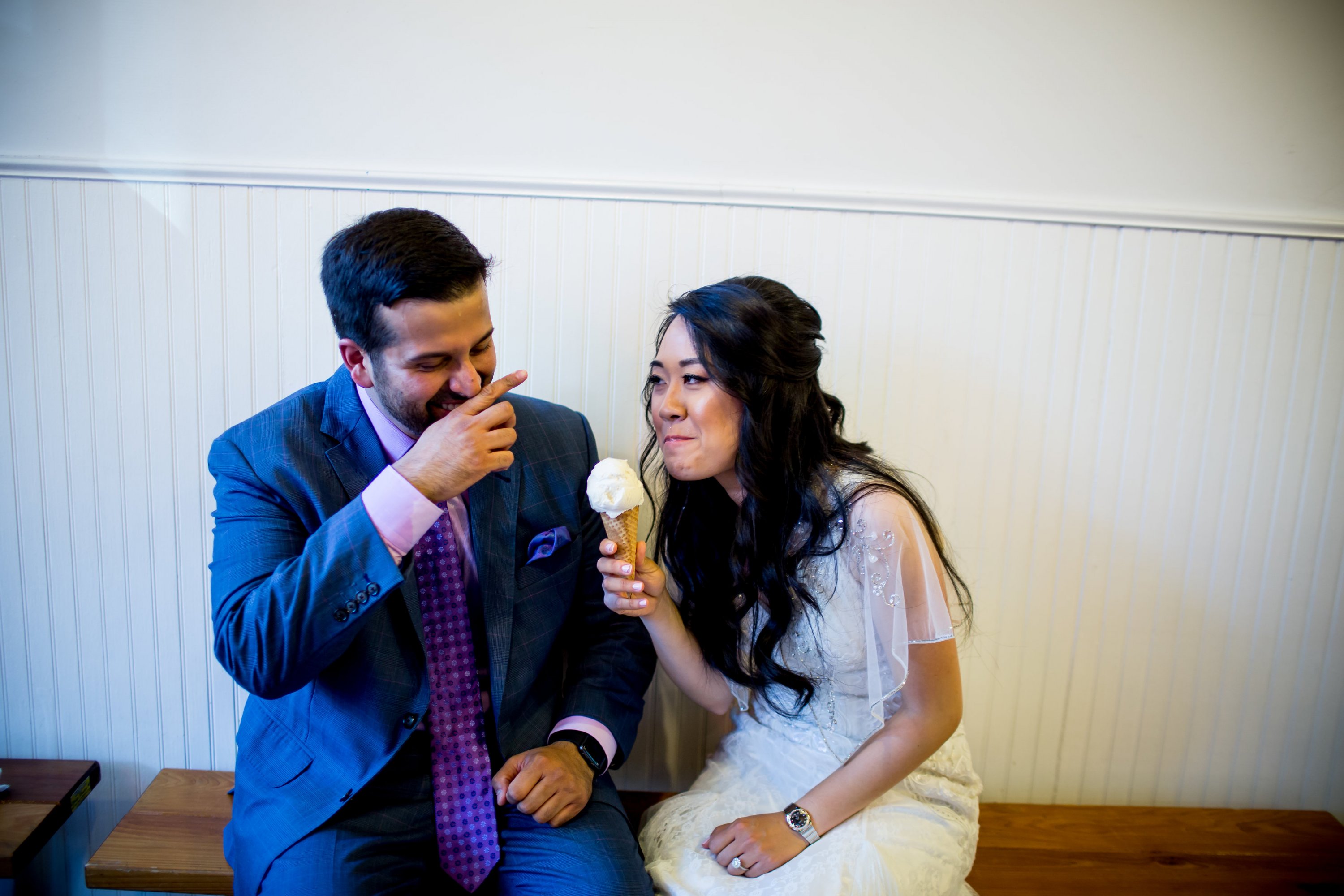 Cindy and Mehran's first date took place at Waraji Japanese Restaurant in Raleigh, North Carolina. The date became the start of an eight year journey. Upon graduation, Cindy and Mehran moved to the Washington area. They loved the Navy Yard and had a habit of taking their dog, Winston, for walks by the waterfront. It was Memorial Day, when what Cindy thought was the usual stroll with her two men—Mehran and Winston—turned into a proposal. As soon as the three of them got to the waterfront, Mehran got down on one knee and asked Cindy the question. Cindy said yes!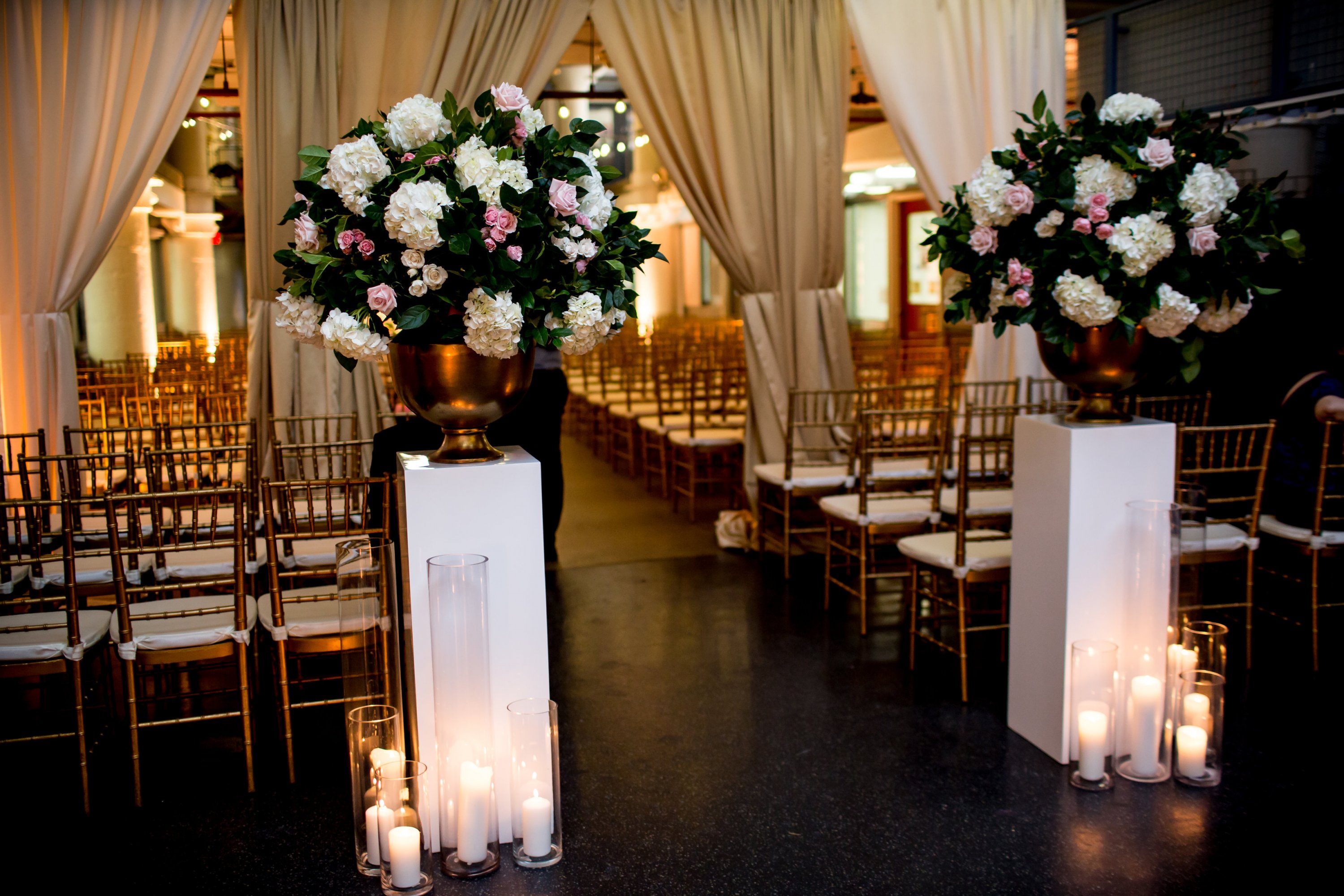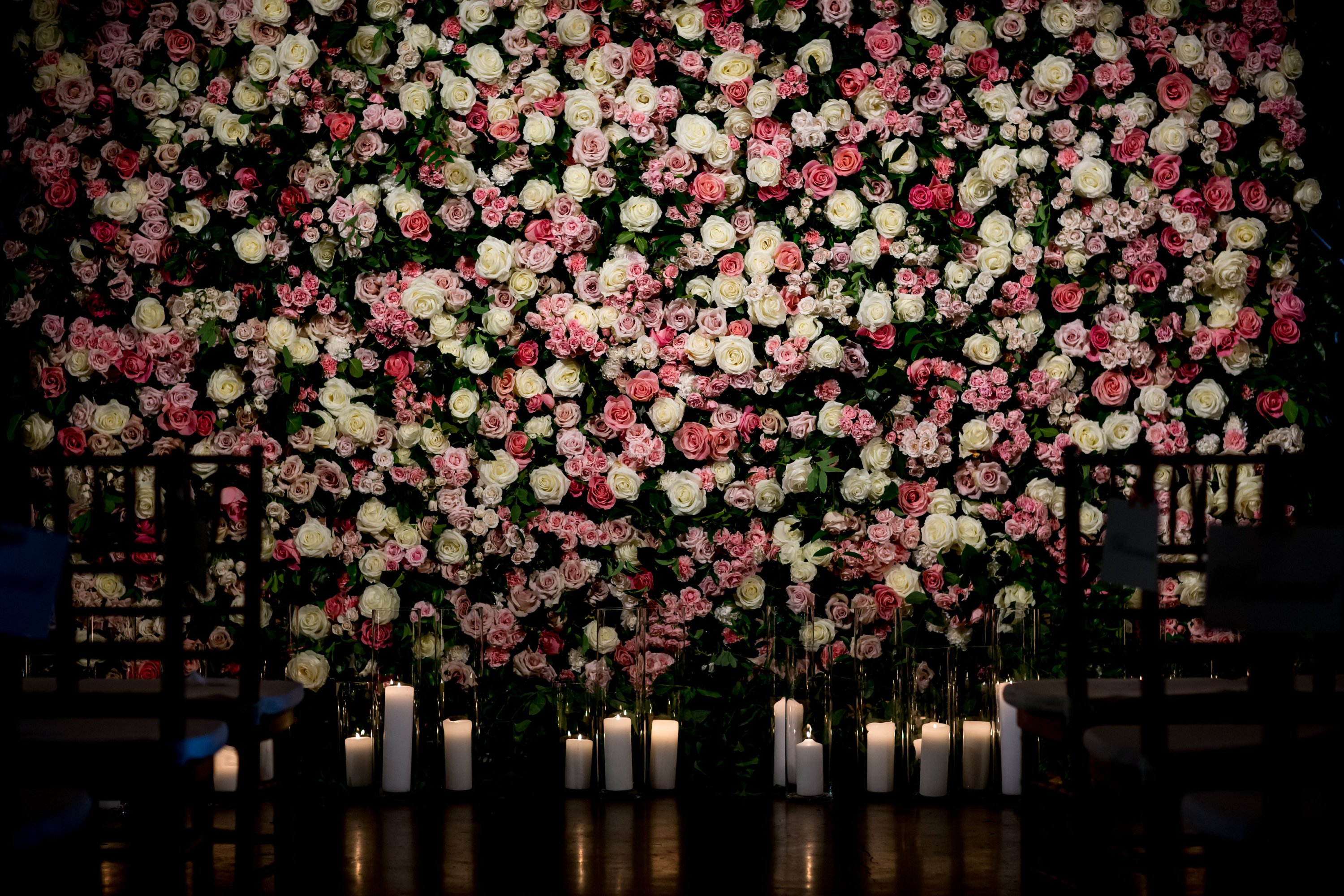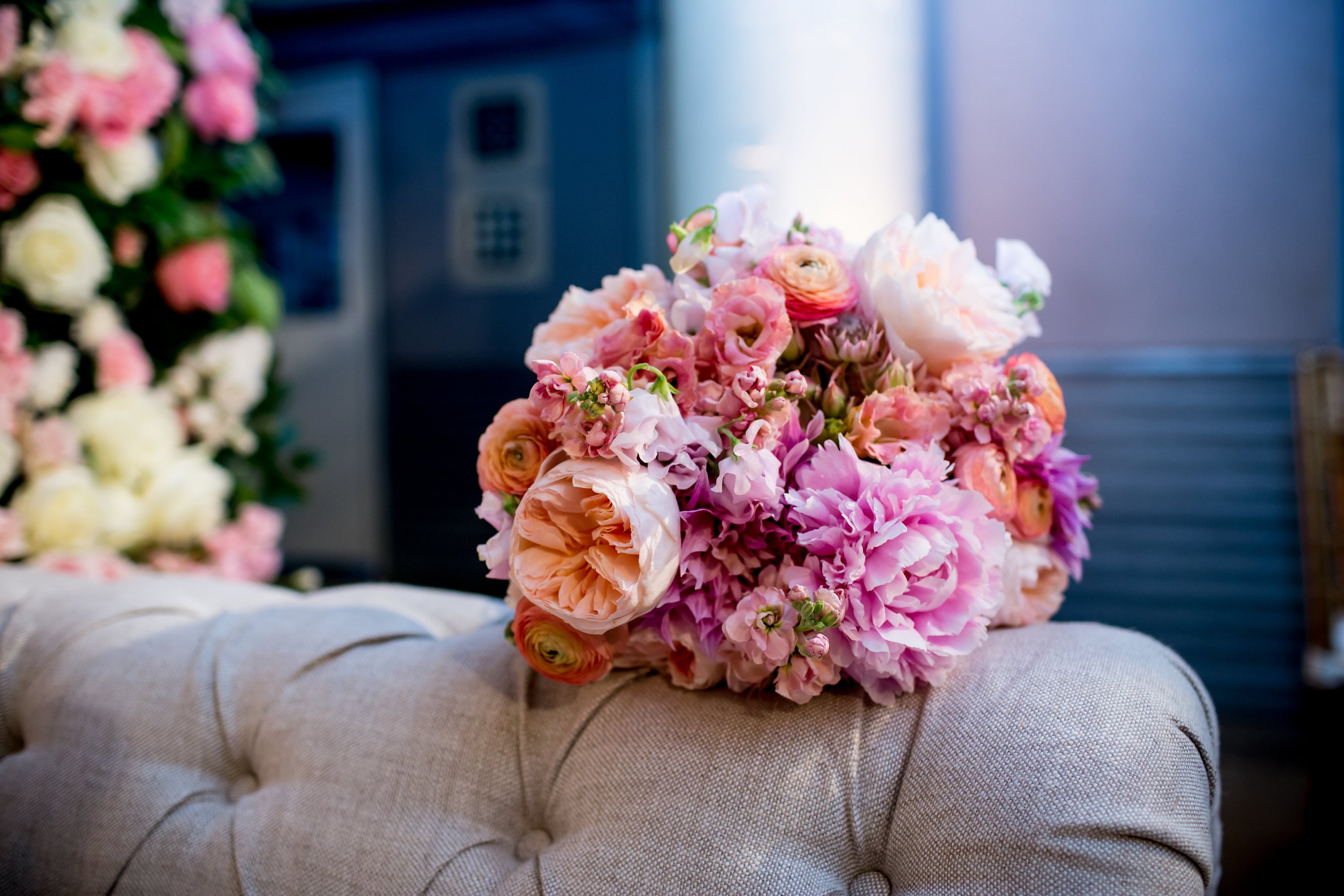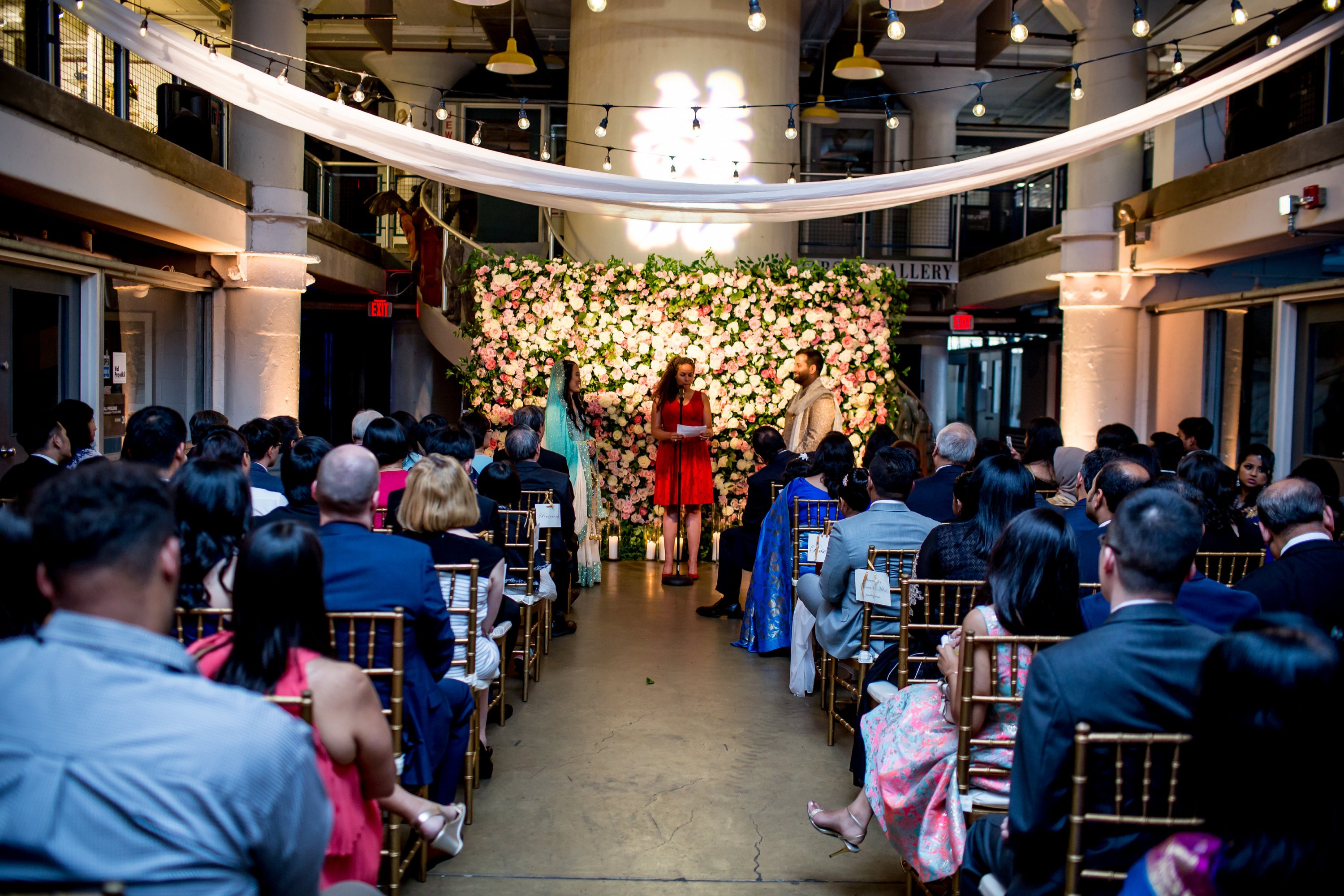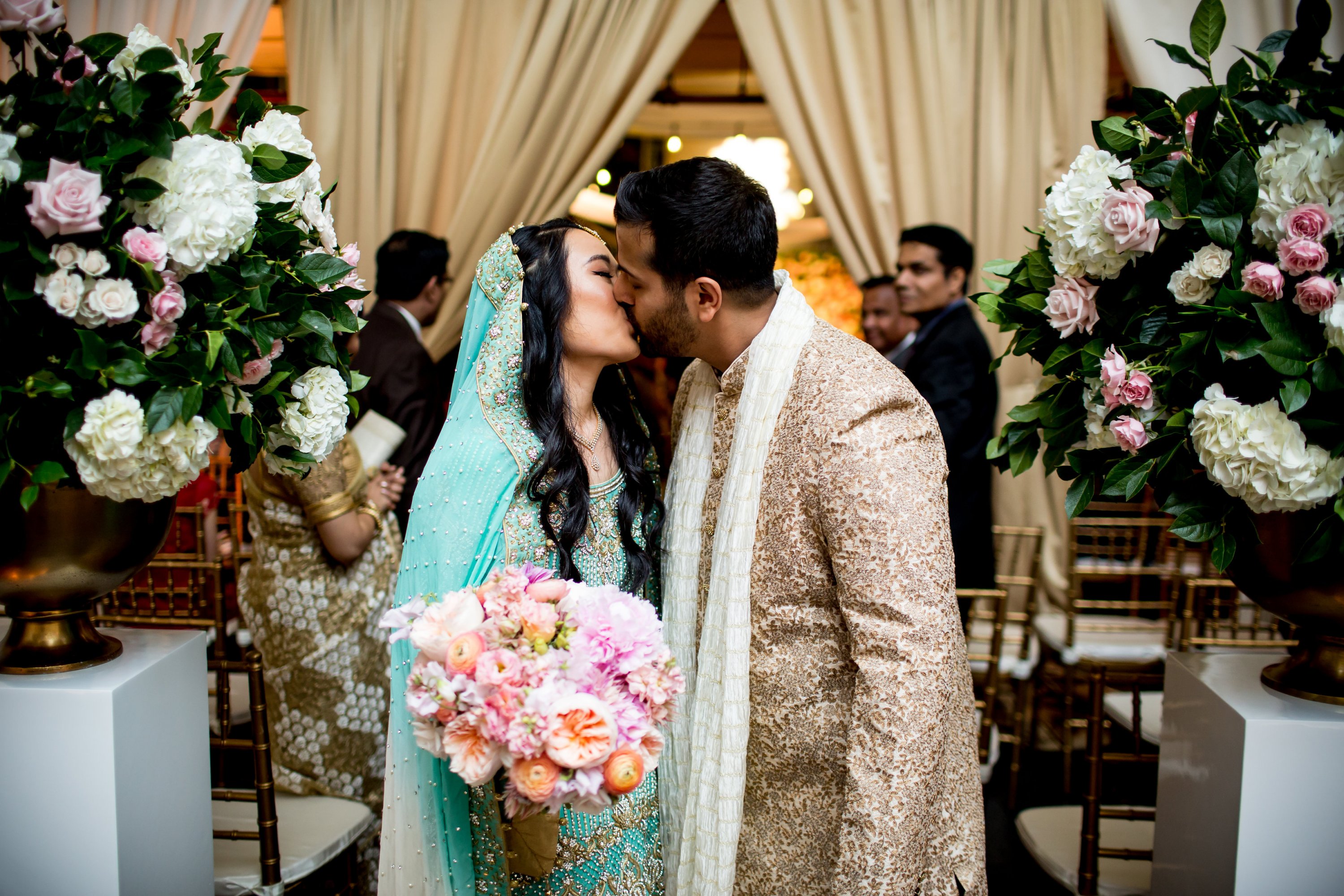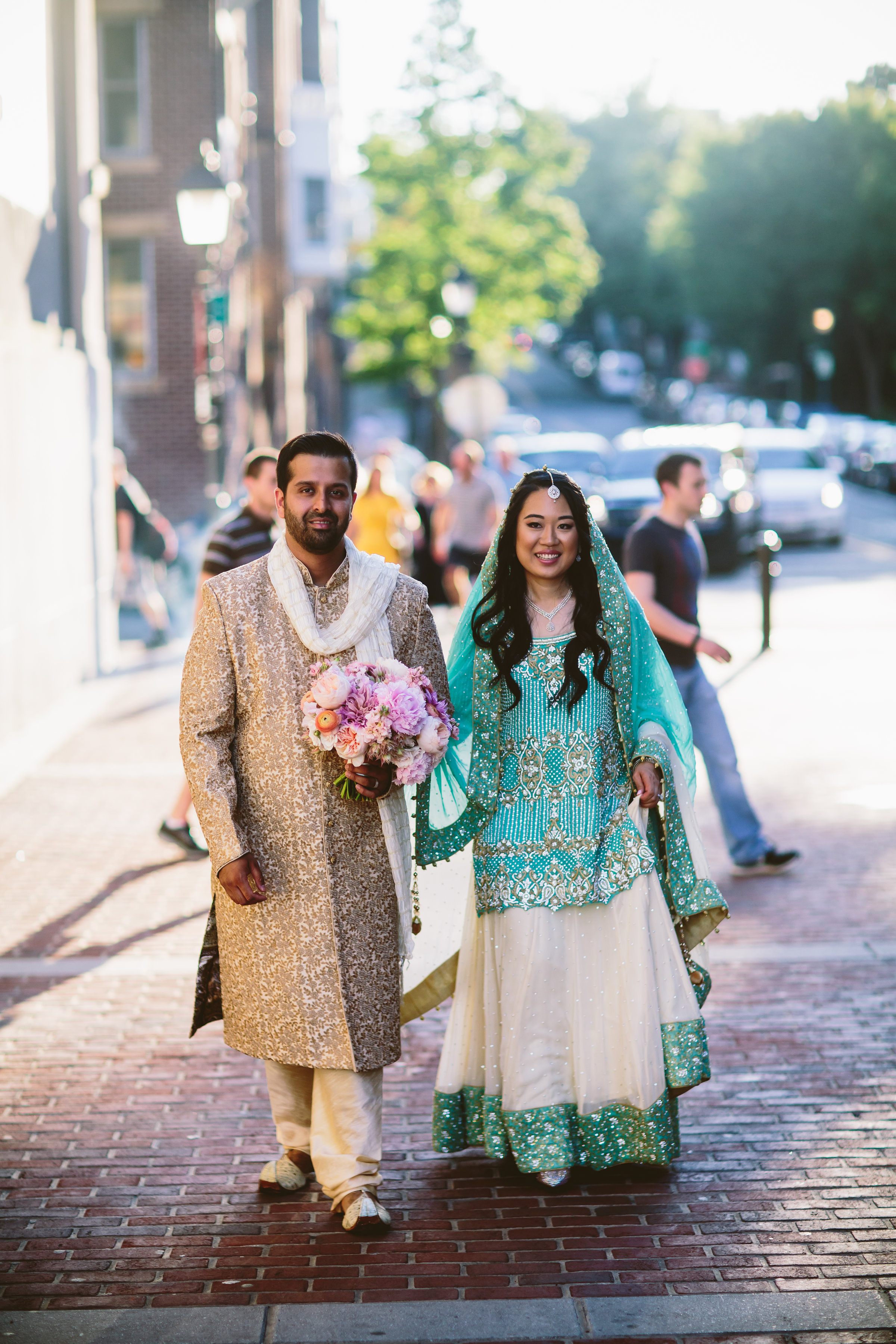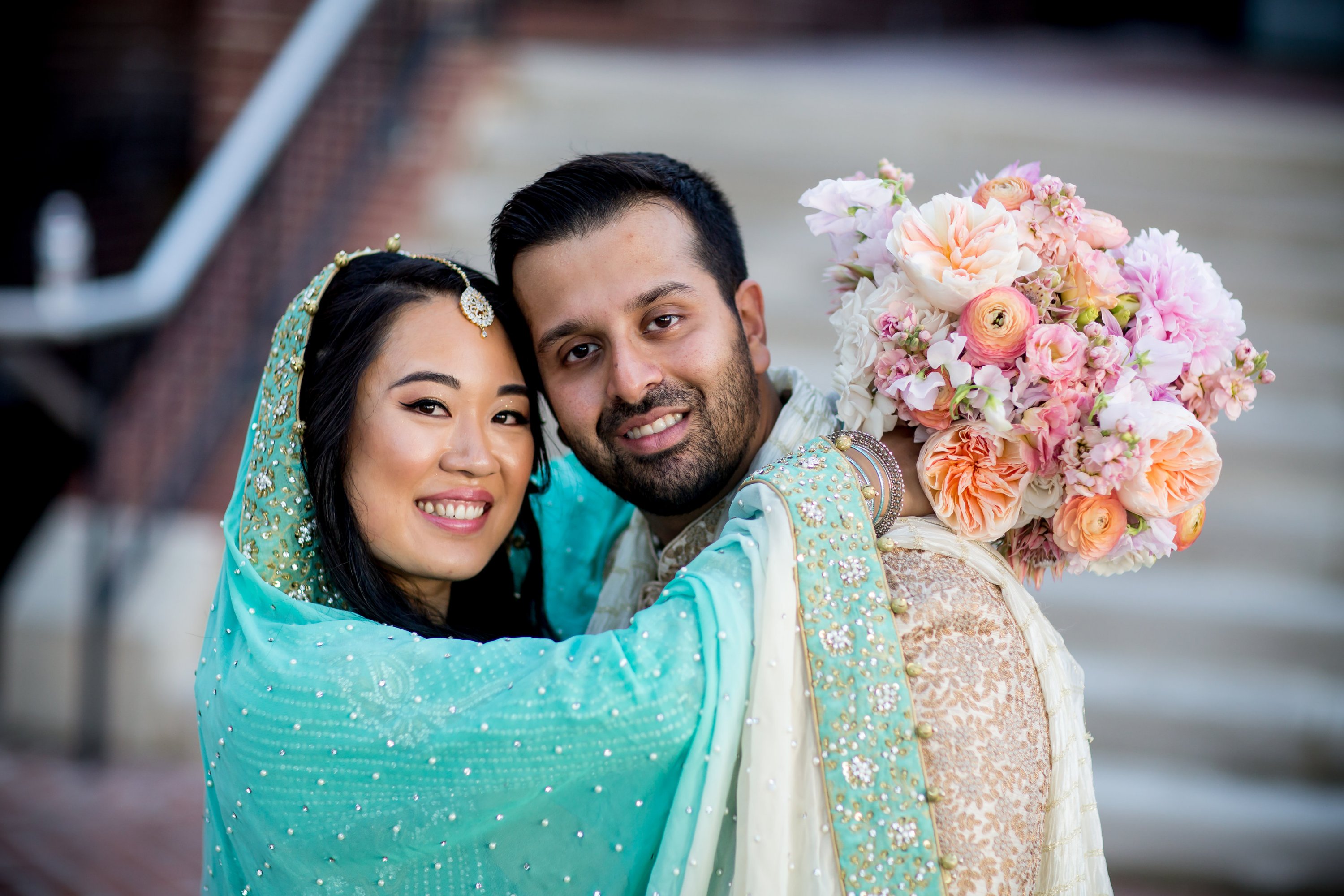 Cindy and Mehran were engaged for a year before tying the knot. Their wedding day was a celebration of family unity and culture. For Cindy "the mixing of Taiwanese and Bangladeshi cultures with performances and family-style dinner," proved to be her favorite wedding element. Inspired by water lilies, the wedding incorporated a flower wall and tall, lush summer floral arrangements on each table comprised of roses, peonies, hydrangeas and greenery.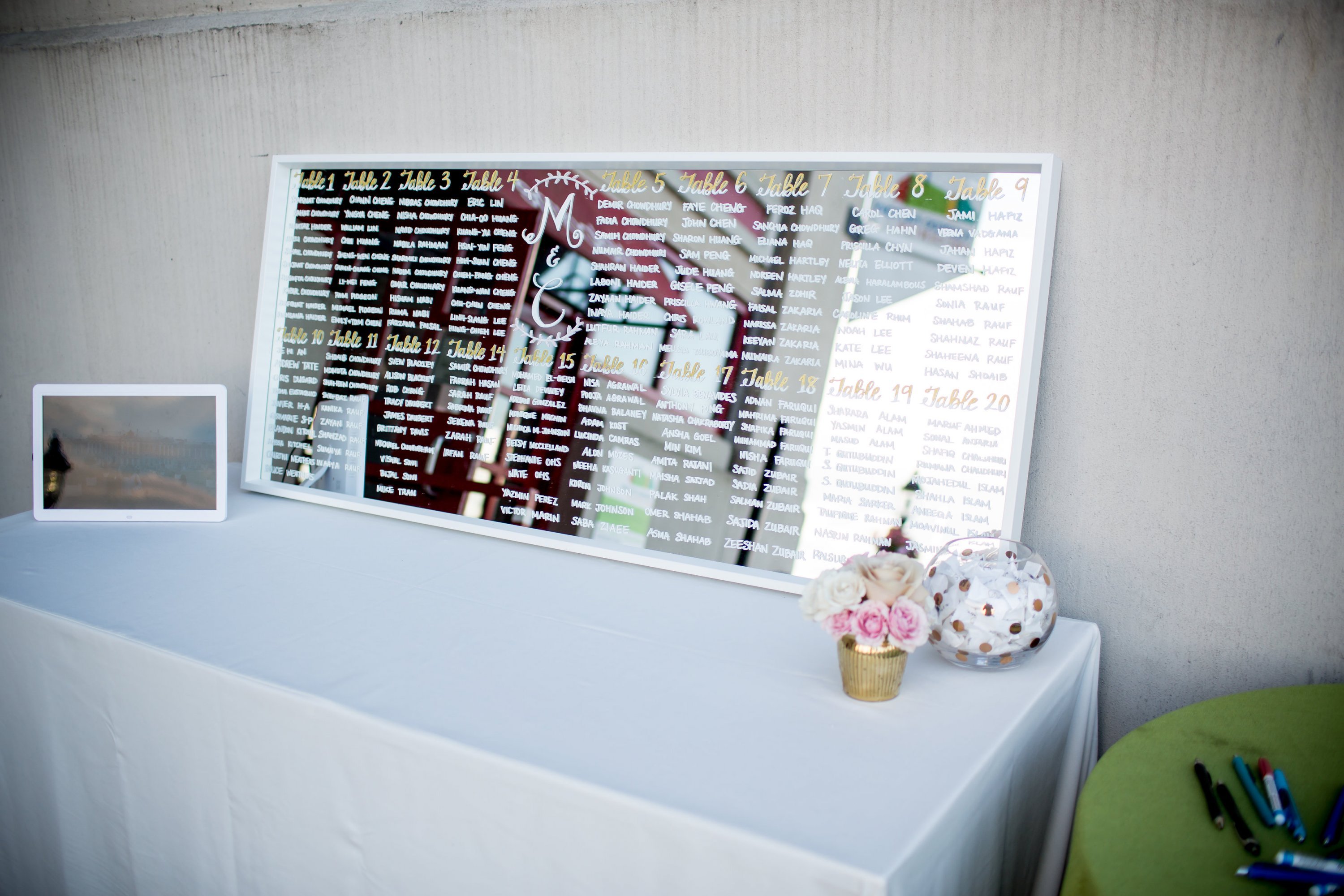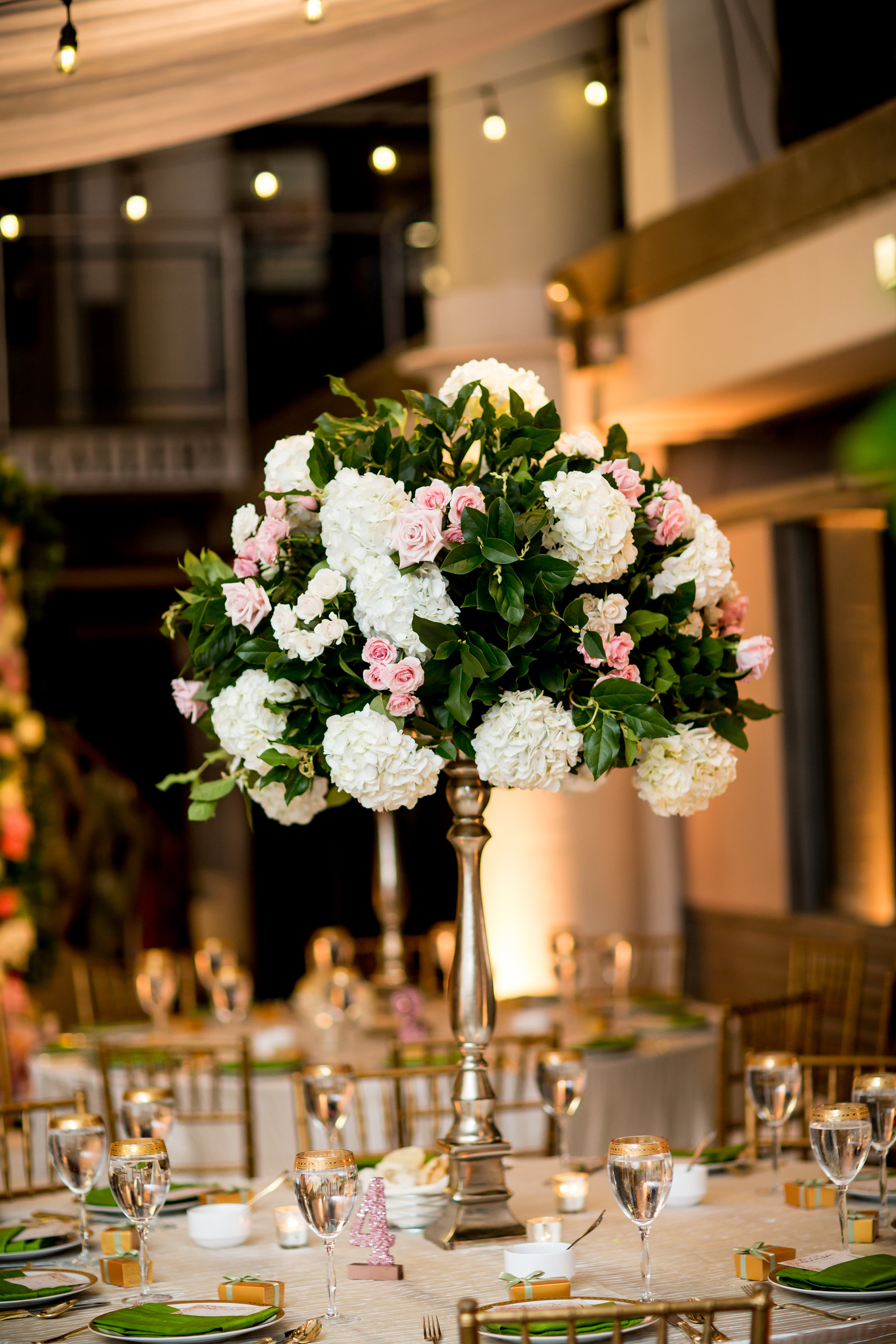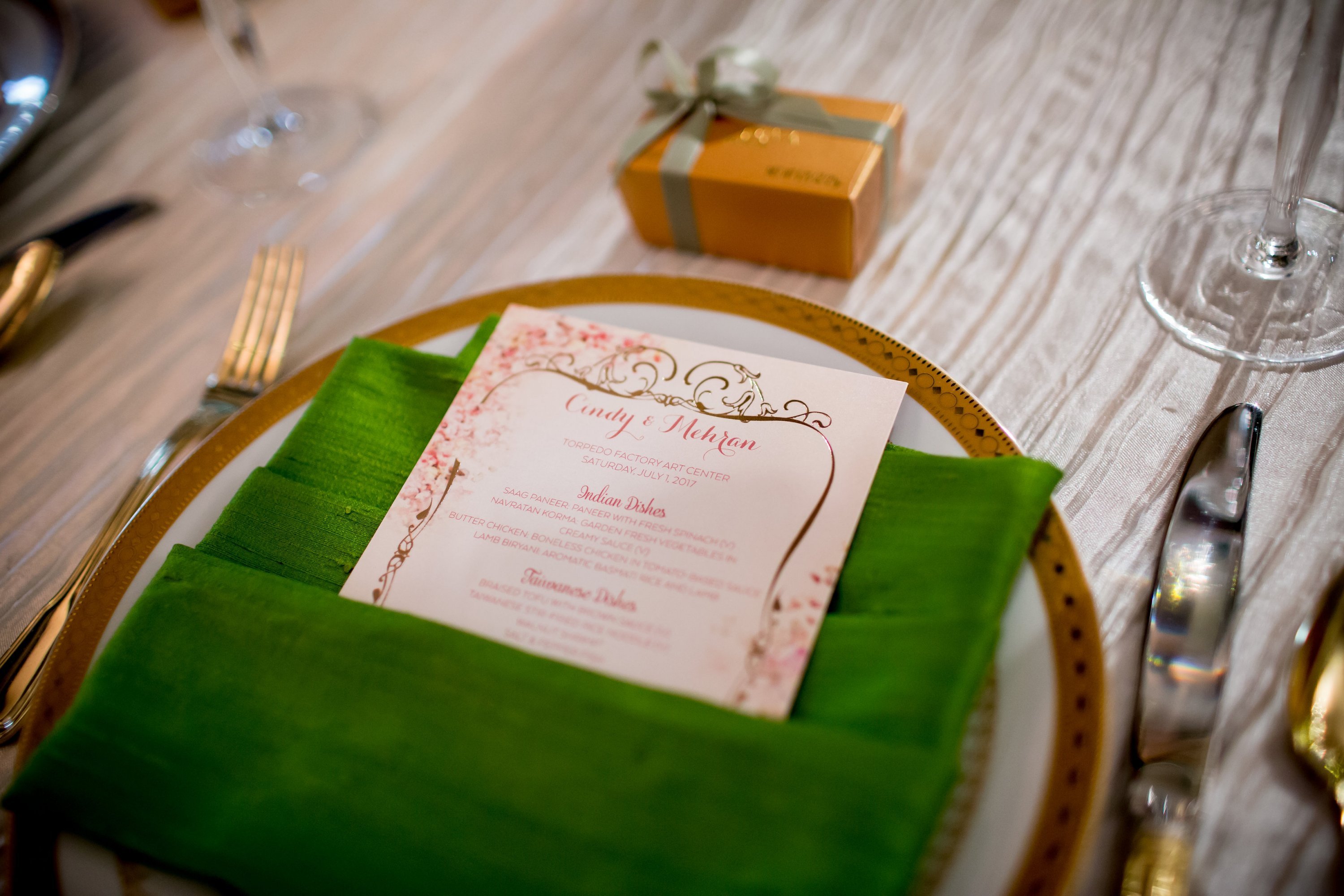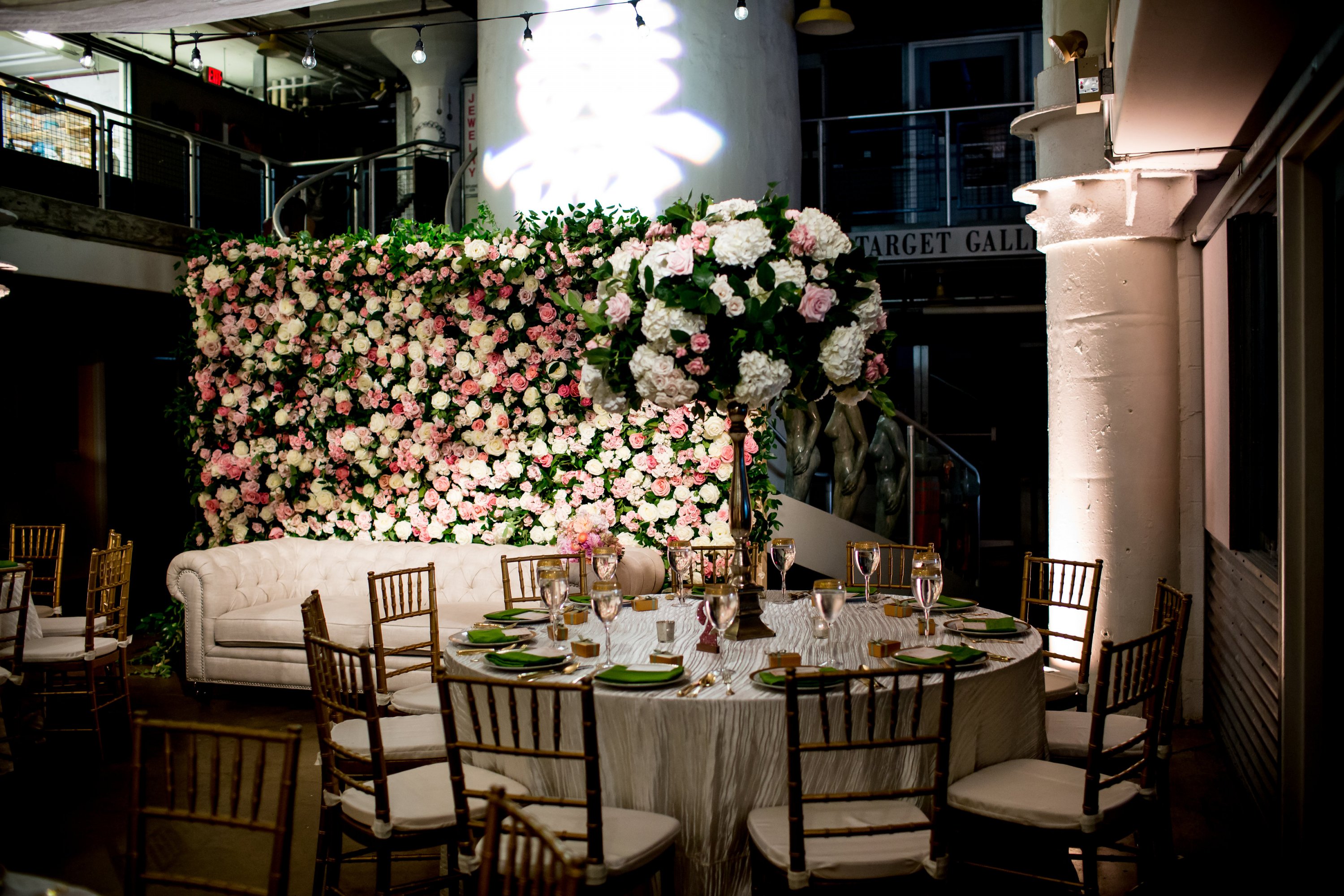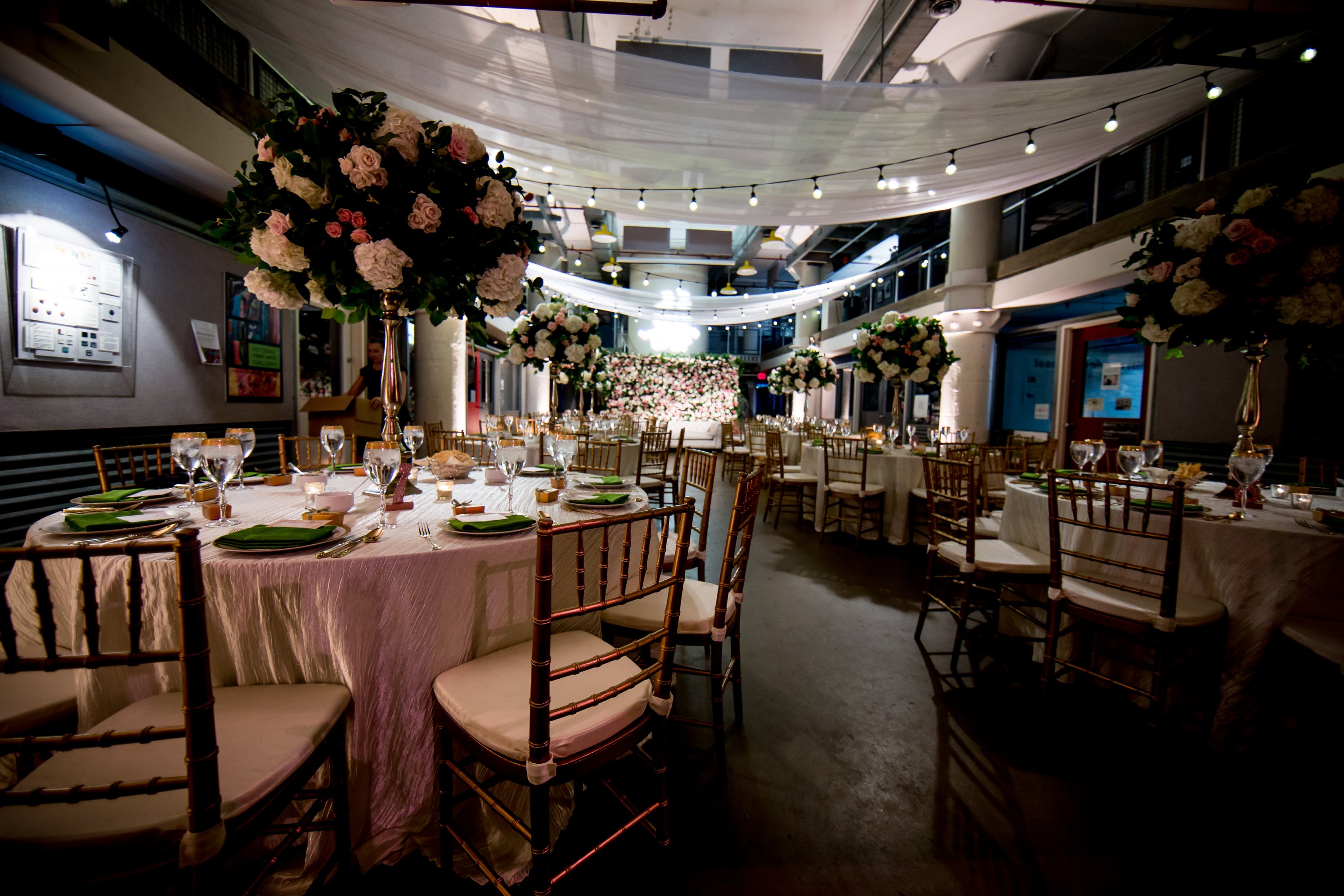 The food was a true cultural experience for guests, as Mehran and Cindy had arranged for traditional dishes from Taiwan and Bangladesh to be served. During cocktail hour, guests savored pani puri, gobhi veg manchurian, chicken 65, paneer wonton and tandoori shrimp. A family-style dinner included saag paneer, navratan korma, butter chicken, lamb biryani, Taiwanese shrimp, salt and pepper fried fish, clay-pot style tofu and Taiwanese vermicelli. For the couple, serving dinner family-style was a way to allow guests to interact and get to know each other.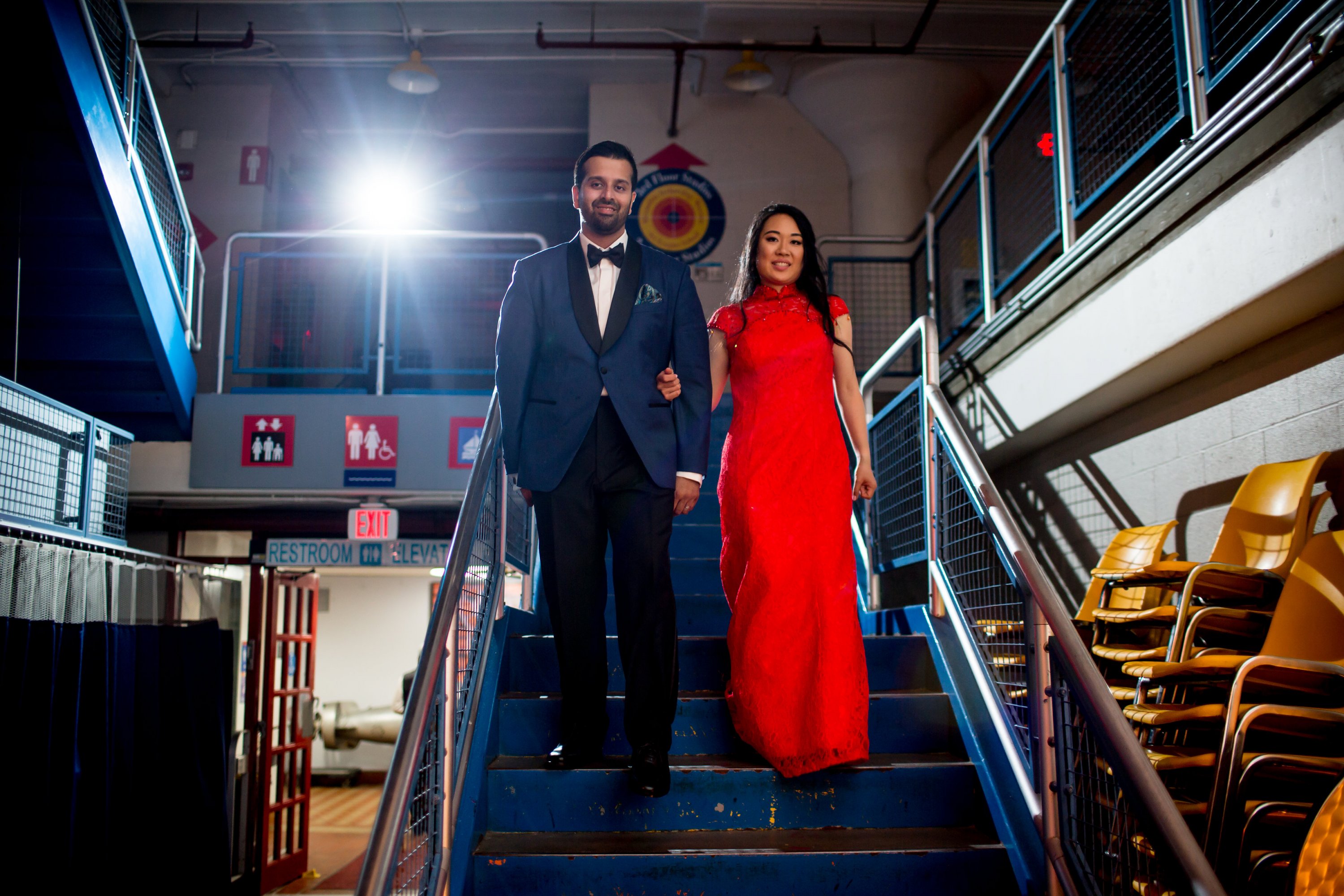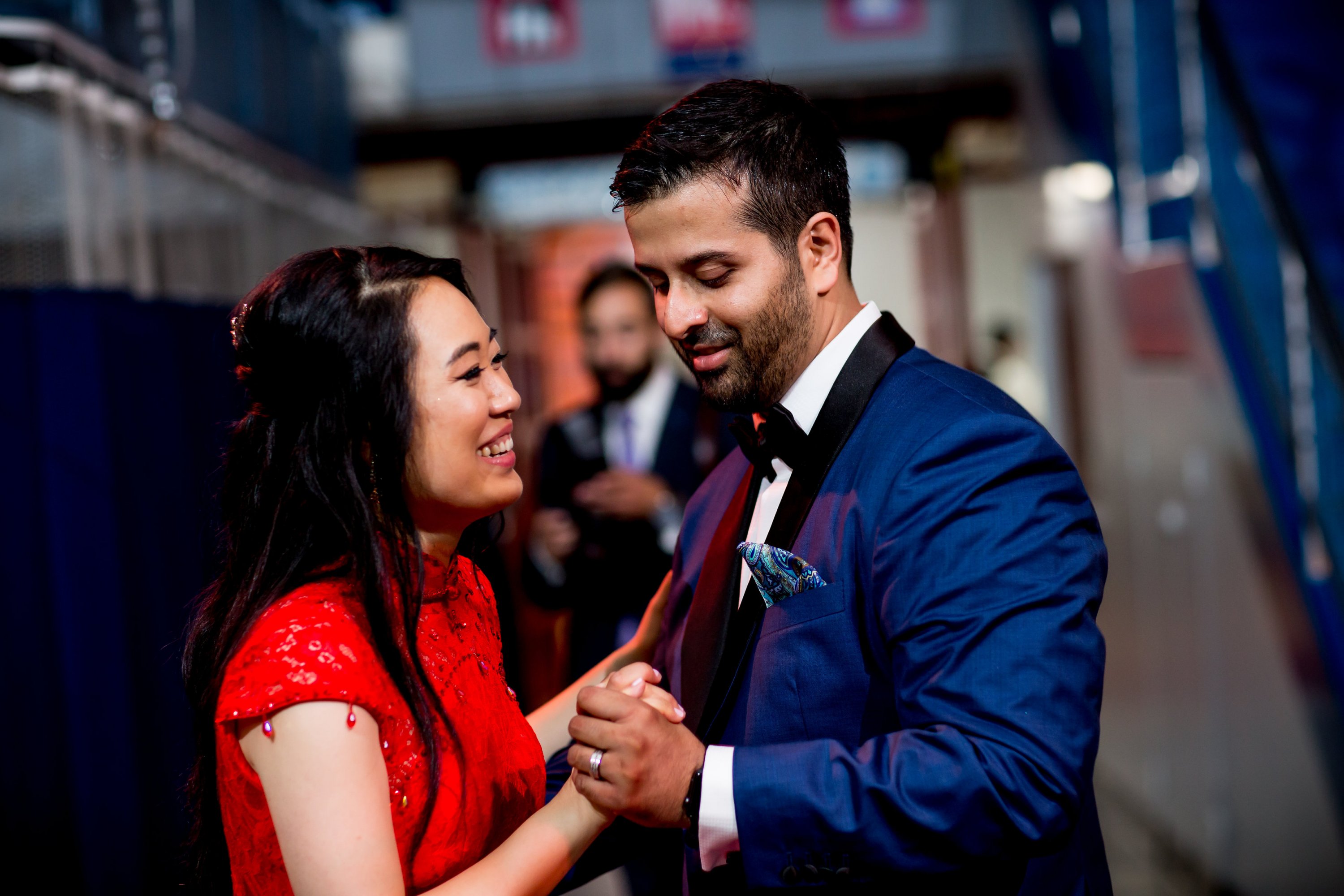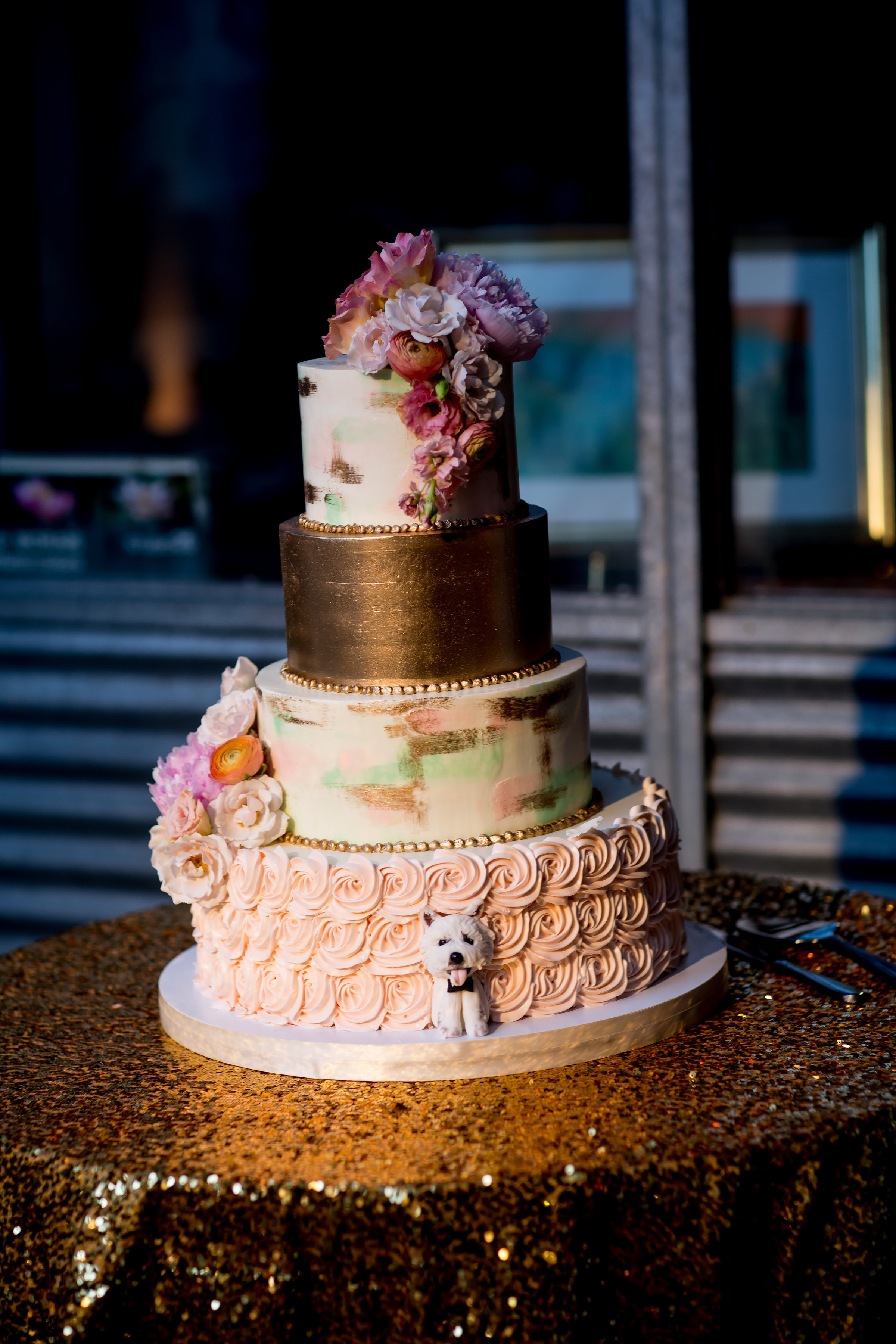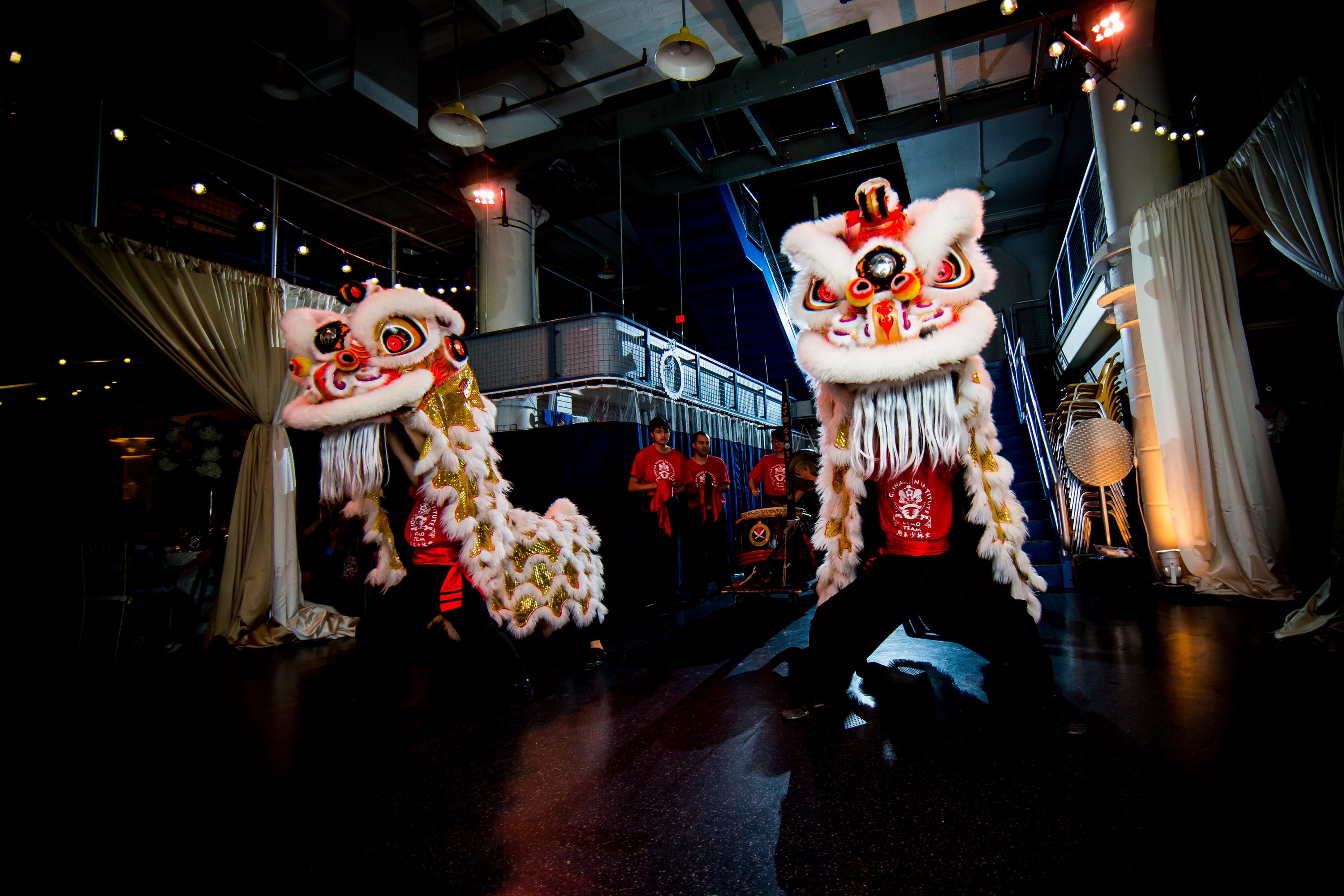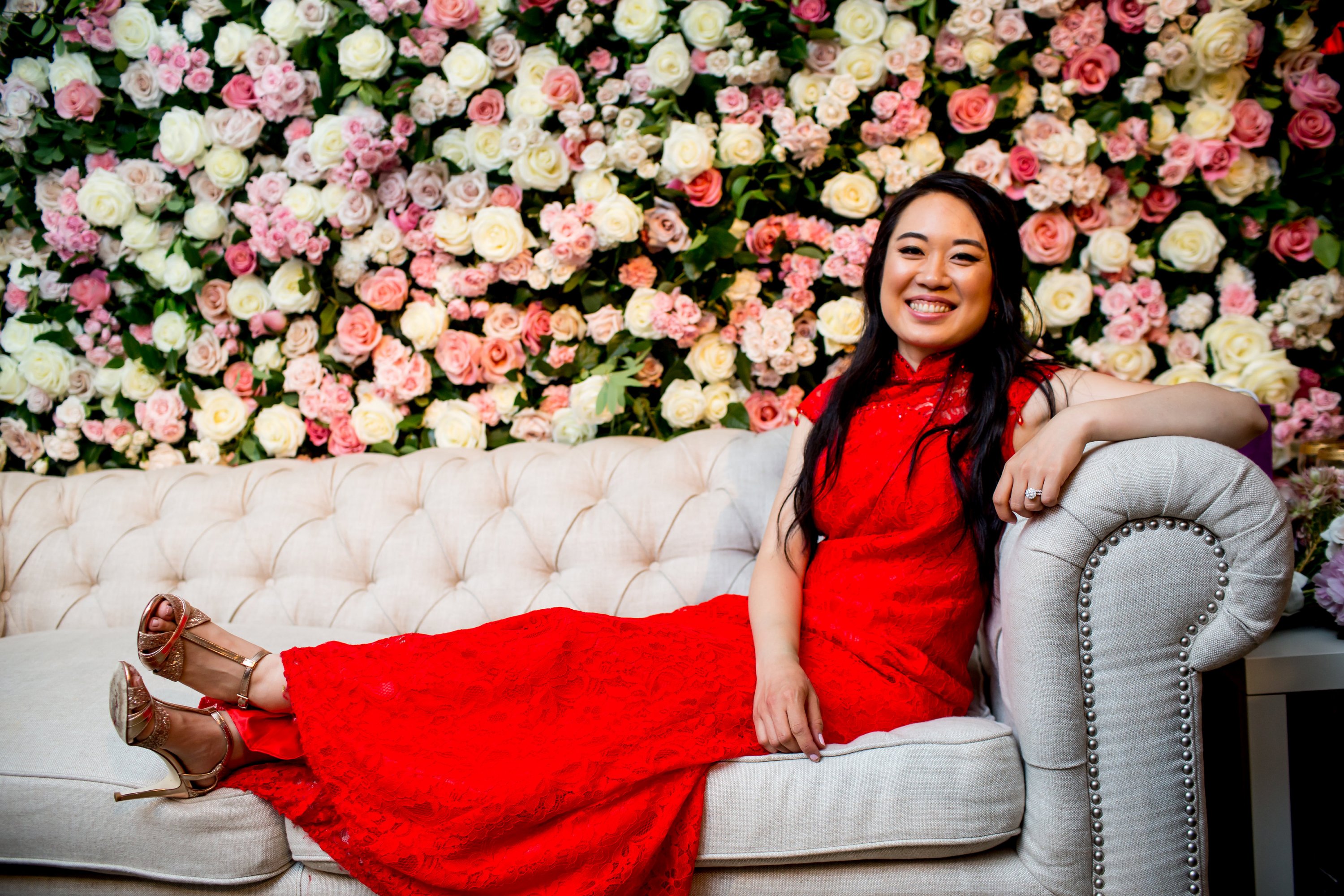 The flavorful food was complemented by a sweet wedding cake. Cindy and Mehran's cake featured two combinations: a vanilla cake with passionfruit curd and blackberry buttercream and an almond cake with salted caramel and vanilla buttercream. In addition to cake, guests left with boxed Godiva truffles— a sweet treat to savor at home.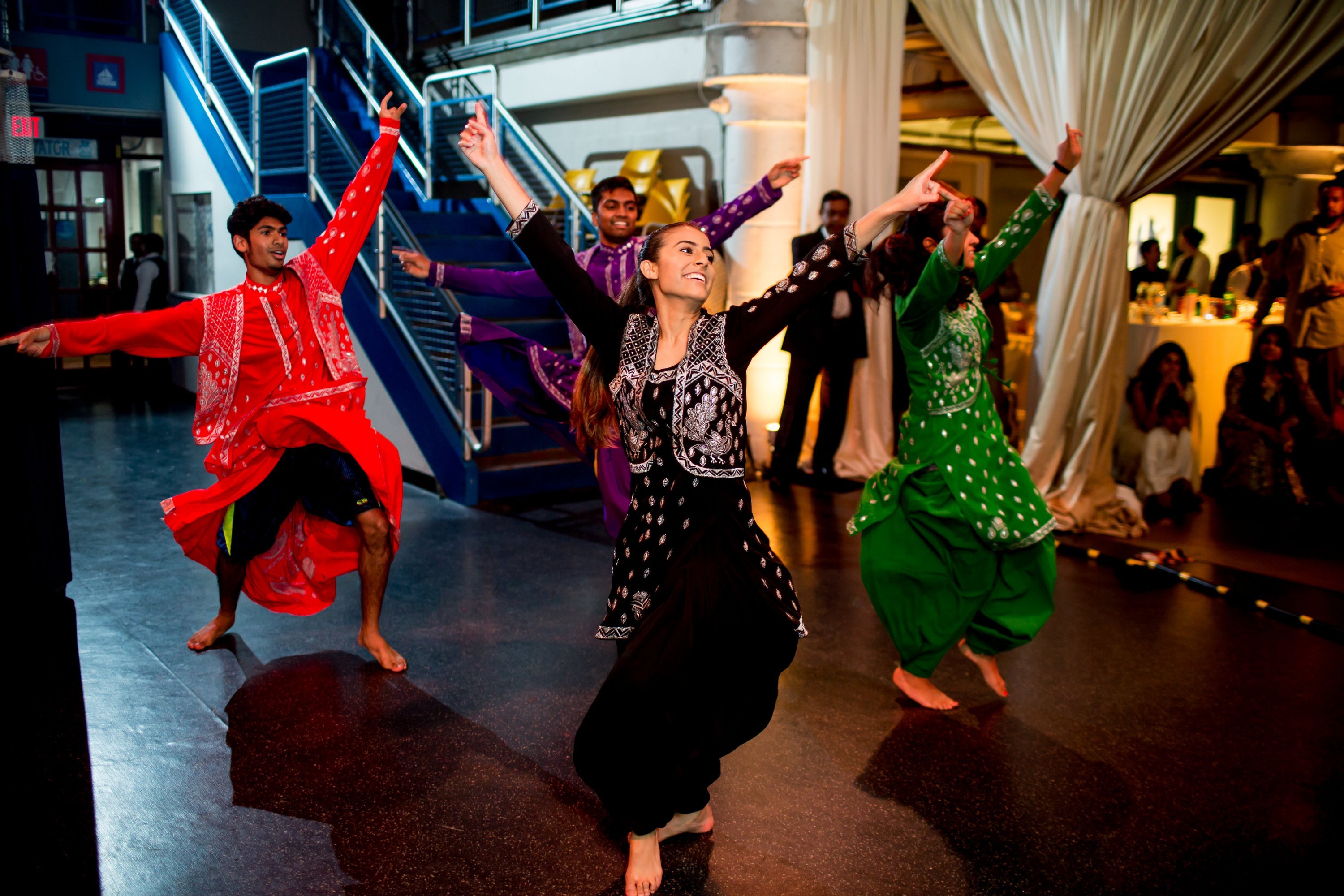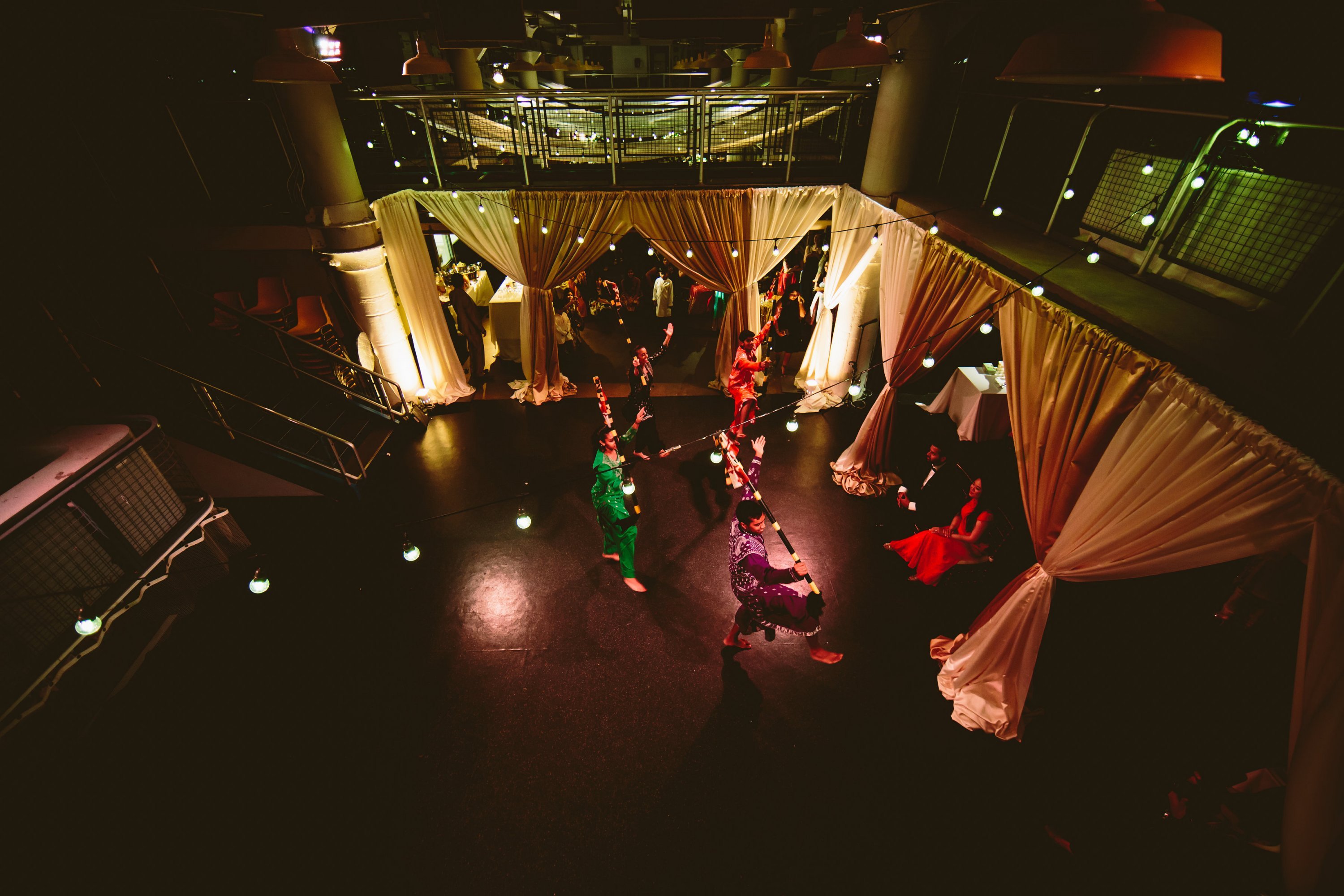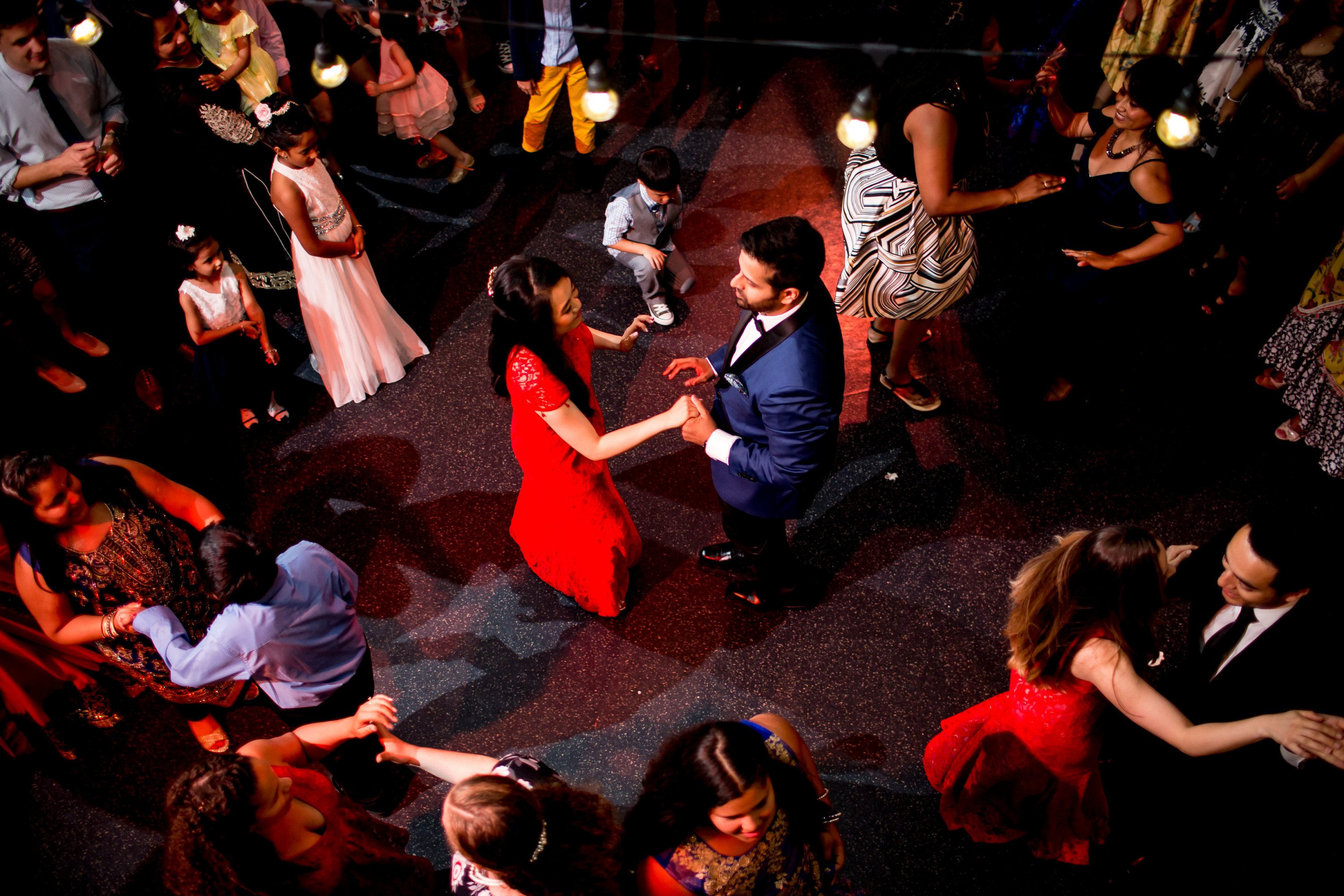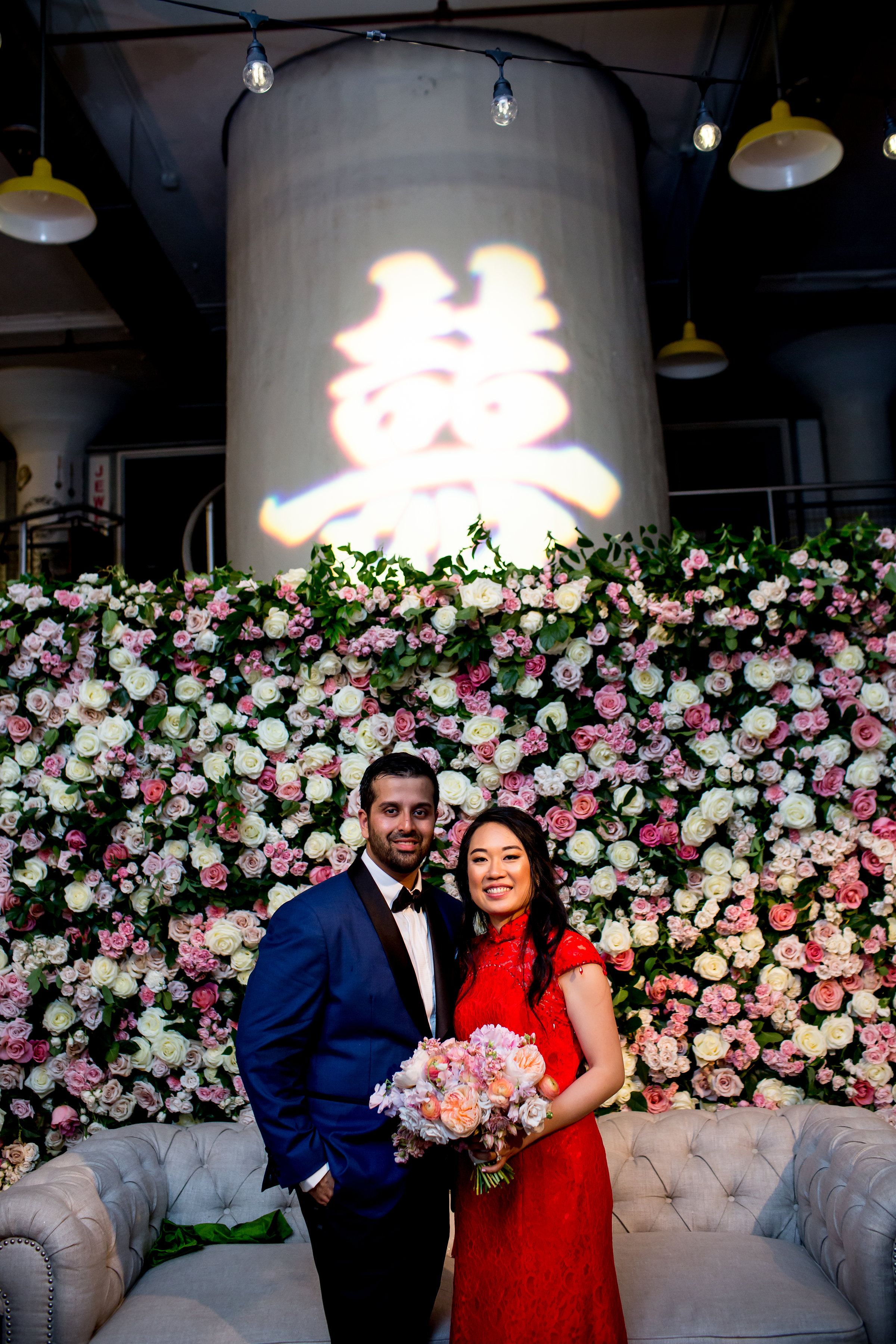 T
he Details: