Not every fake food holiday deserves to be celebrated, but we'll make an exception for National Sandwich Day on Saturday and honor our favorite genre of handheld: breakfast sandwiches. We're sure there's a National Breakfast Sandwich Day out there, but why wait? Here're a few tasty options from new DC-area restaurants.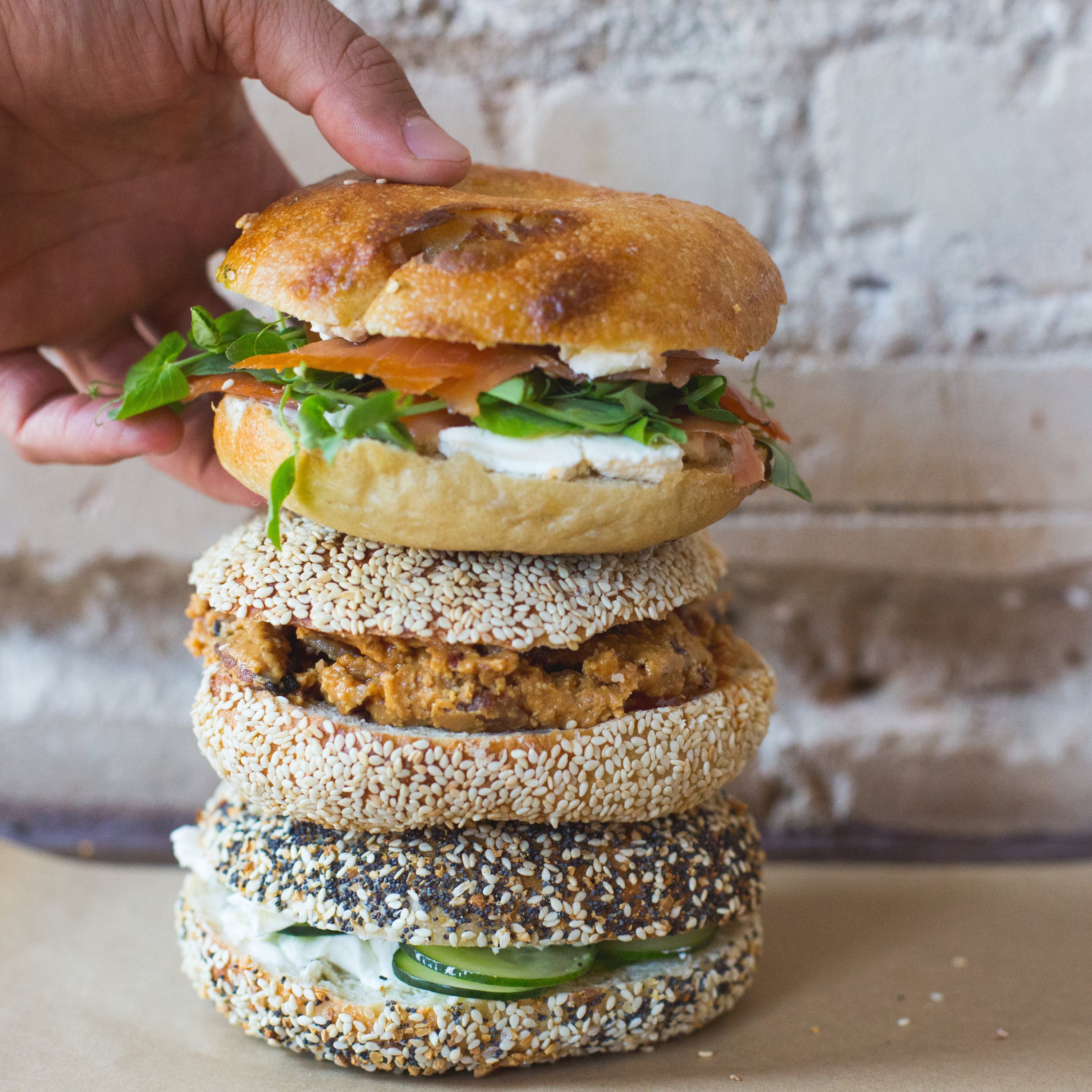 Call Your Mother
3301 Georgia Ave., NW
Before this wood-fired bagel shop went brick and mortar in Park View, eager fans lined up early to snag bagels at the farmer's market. Expect the same queue at the "Jew-ish" deli on weekend mornings (weekdays are more tame). Bagel sandwiches run the gamut from beloved classics (cream cheese, smoked salmon, and capers) to creative originals like cream cheese, peaches, bacon, potato chips, and jalapeno (sounds insane, but trust us, it's delicious).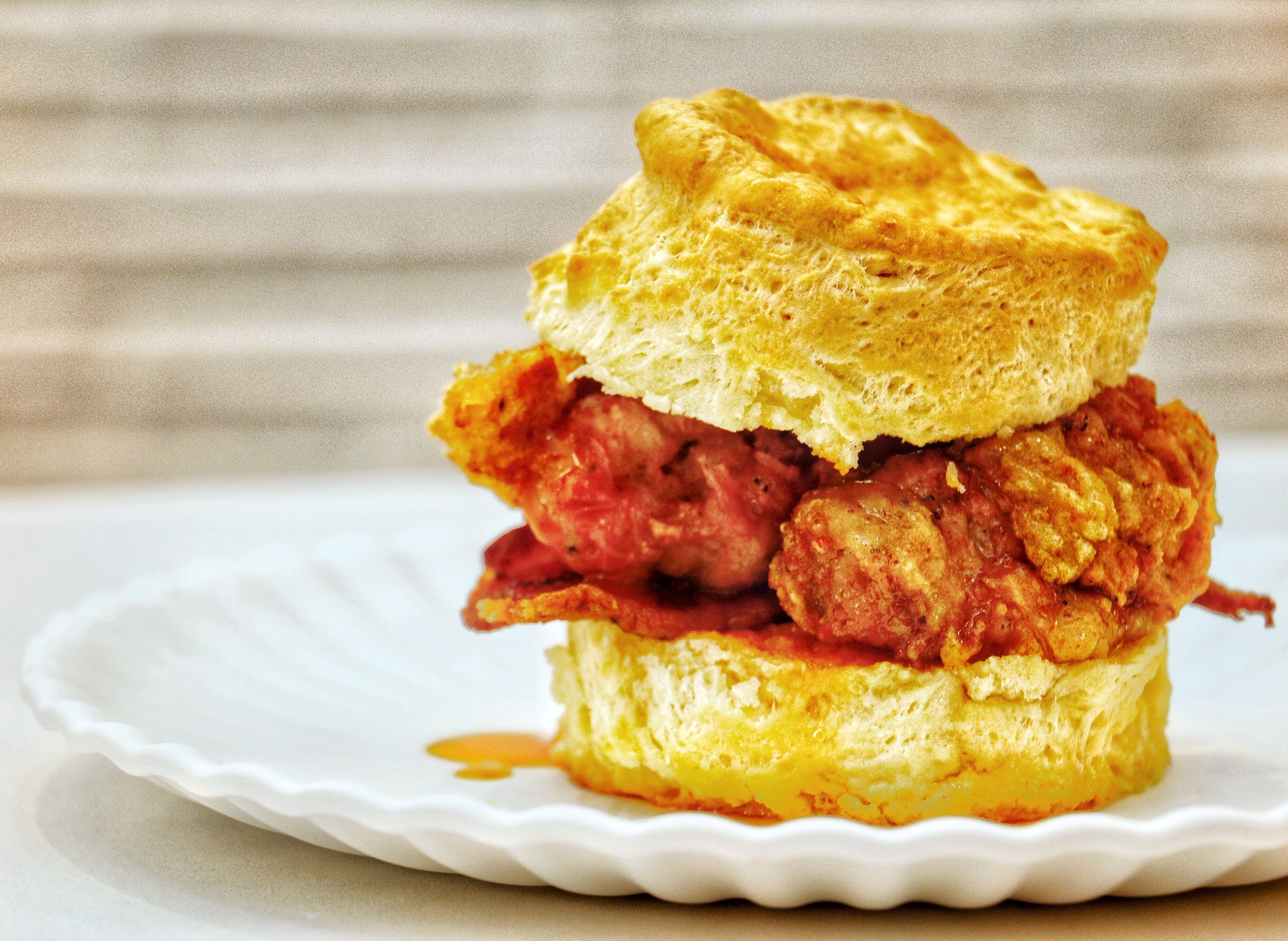 Mason Dixie Biscuit Company
1819 7th St., NW
This Shaw joint doesn't play it coy: "BUTTER" is boldly splashed across the restaurant's ceiling. Take note and order a buttermilk biscuit topped with fried chicken, bacon, hot sauce, and honey. Breakfast sandwich purists can customize biscuits with a choice of meat, runny eggs, and cheese.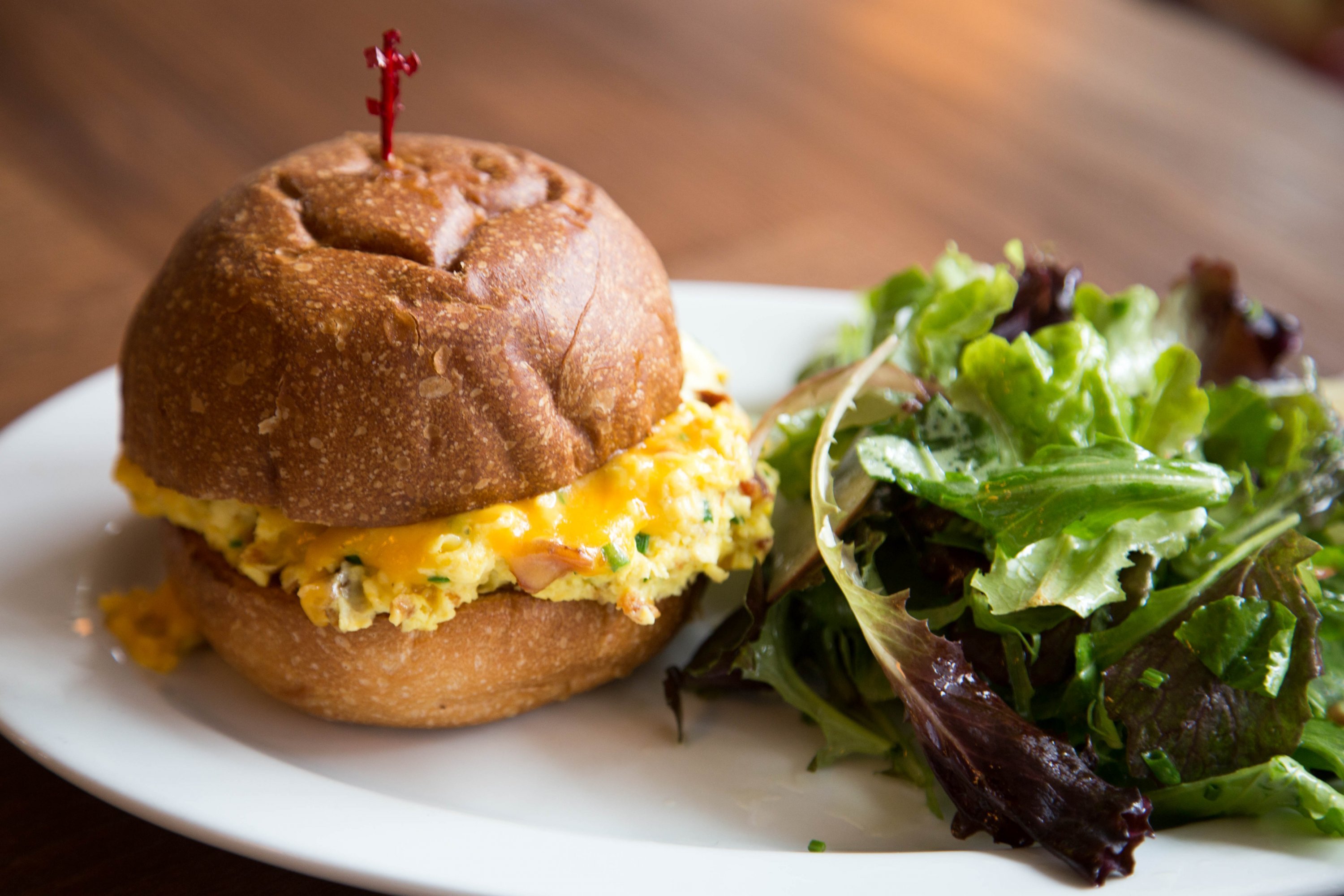 The Meatball Shop
1720 14th St., NW
The brunch forecast here is for more than a chance of meatballs.  This New York transplant specializes in savory spheres in all forms, breakfast through late-night. If you're dragging from the night before, spicy meatballs layered with bacon, eggs, and cheese should do the trick.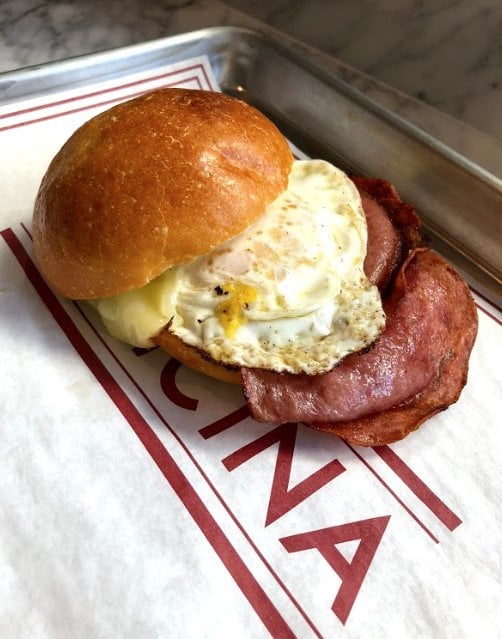 Officina
1120 Maine Ave., SW
Chef Nicholas Stefanelli's"culinary complex" at the Wharf boasts waterfront views and three stories of Italian cuisine (so what more could you want?). The first-floor cafe serves breakfast sandwiches in the true Italian style (simple, good ingredients). Try a version with creamy cacio de roma cheese, pancetta, and an over-easy egg.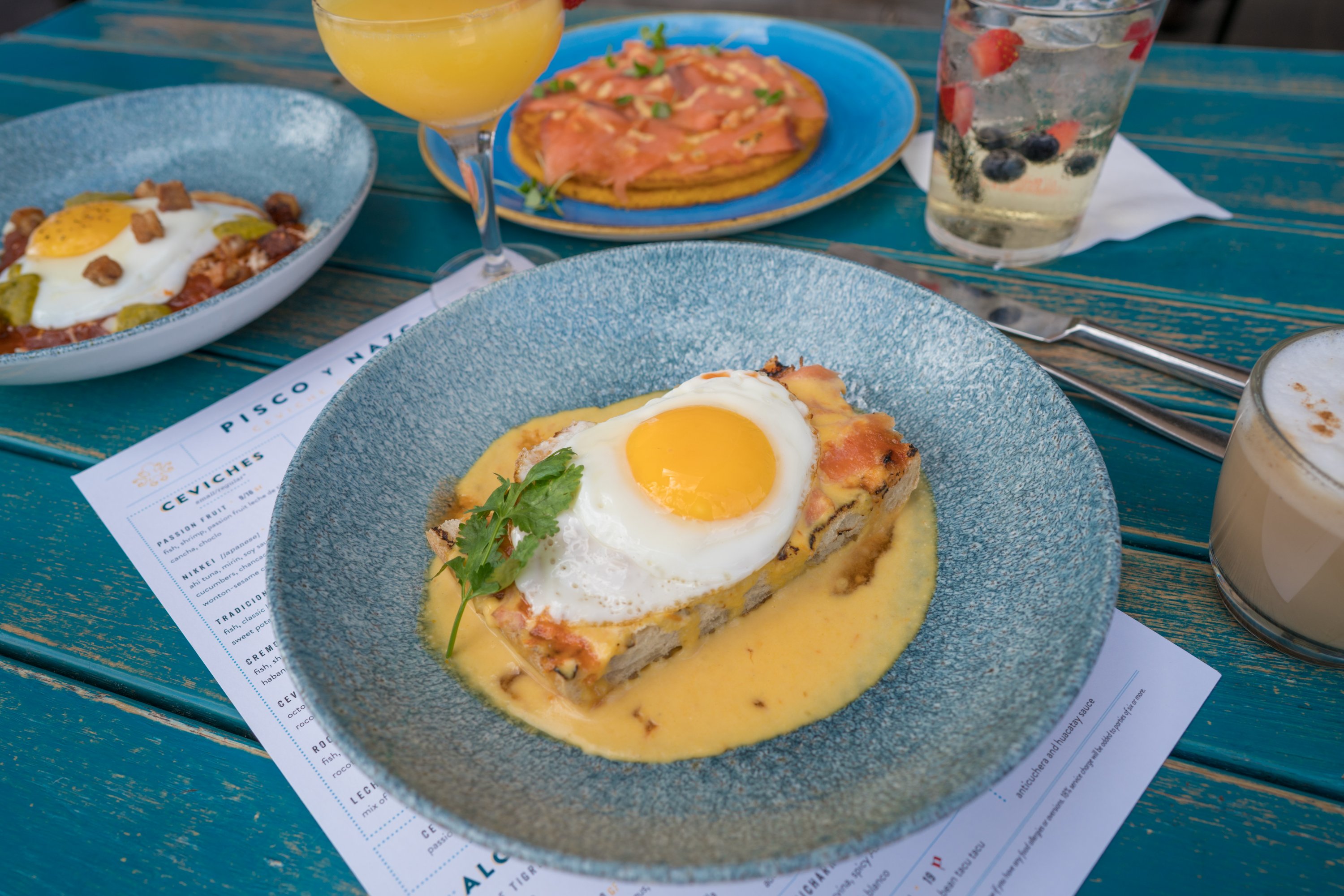 Pisco y Nazca
1823 L St., NW
This Peruvian spot near Dupont Circle serves a dish that's similar to a French croque madame. Smoky ham is smothered with huancaina (spicy cheese) sauce and capped with a fried egg. Match it with a pisco sour.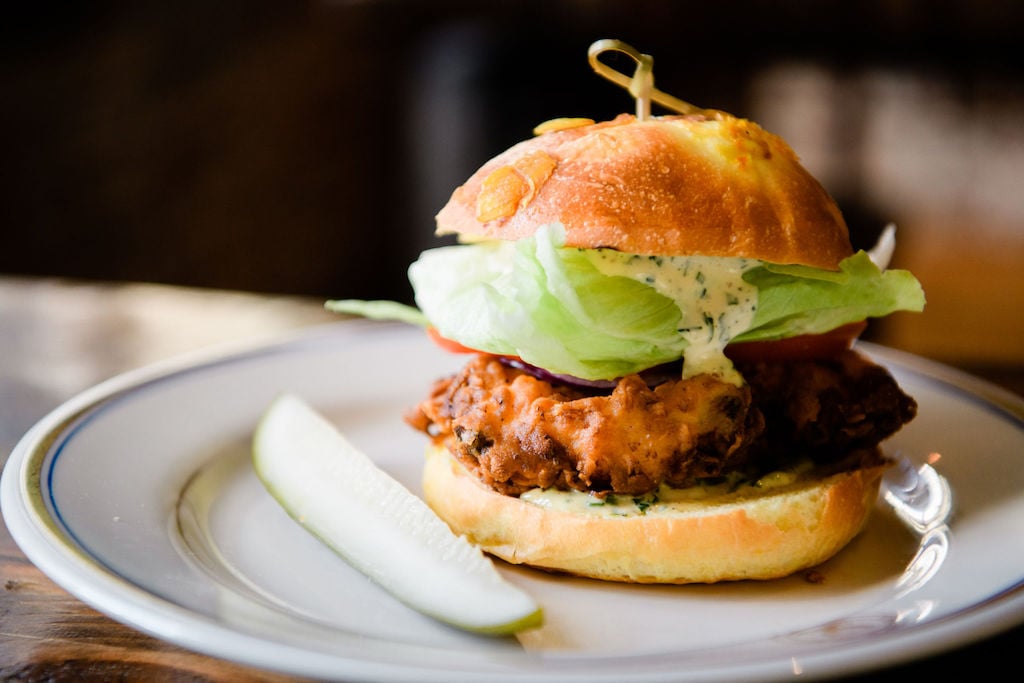 St. Anselm
1250 5th St., NE
The brunch sandwiches at Stephen Starr and Joe Carroll's not-quite-a-steakhouse joint shy away from runny yolks. Instead, carnivores will be happy to find rolls stuffed crispy chicken, buttermilk dressing, and tomato, or braised pit beef with onion and horseradish.