Our Washingtonian Recommends lists bring you the best places to eat, drink, and be entertained—all selected by Washingtonian editors.
No Starbucks-style microwave egg wraps here—these coffee shops and cafes not only pour a serious brew, but have tasty eats as well.
The Cup We All Race 4
1770 Euclid St., NW
The stylish coffee bar in the lobby of the Line DC hotel features Counter Culture Coffee served in minimalist, stamped coffee cups. Pastry chef Amanda Cook churns out fresh pastries and savories like sausage, egg and cheese sandwiches.
Bluestone Lane
1100 23rd St., NW; 1066 Wisconsin Ave., NW; 1150 Connecticut Ave., NW
This Australian chain of bright, trendy cafes just started serving its first flat white coffees and avocado toasts in DC; the latest branch just opened near Dupont Circle last week. The Georgetown locale is more of a coffee shop with a limited menu, while the West End cafe is the place to grab a kale-quinoa breakfast bowl after SoulCycle. 
The Village Cafe
1272 Fifth St., NE
This creative cafe—another newcomer in the Union Market area—comes from three DC locals and Wilson High School grads. Grab a cup of District-made Southeast Roastery coffee and a egg sandwich, and check out their lineup of programming; the team built a creative space for sign language classes, networking, and more. 
Kintsugi
1201 K St., NW
Grab third-wave coffees, mushroom brews, and vegan pastries in the Eaton Workshop hotel's oh-so-hip cafe.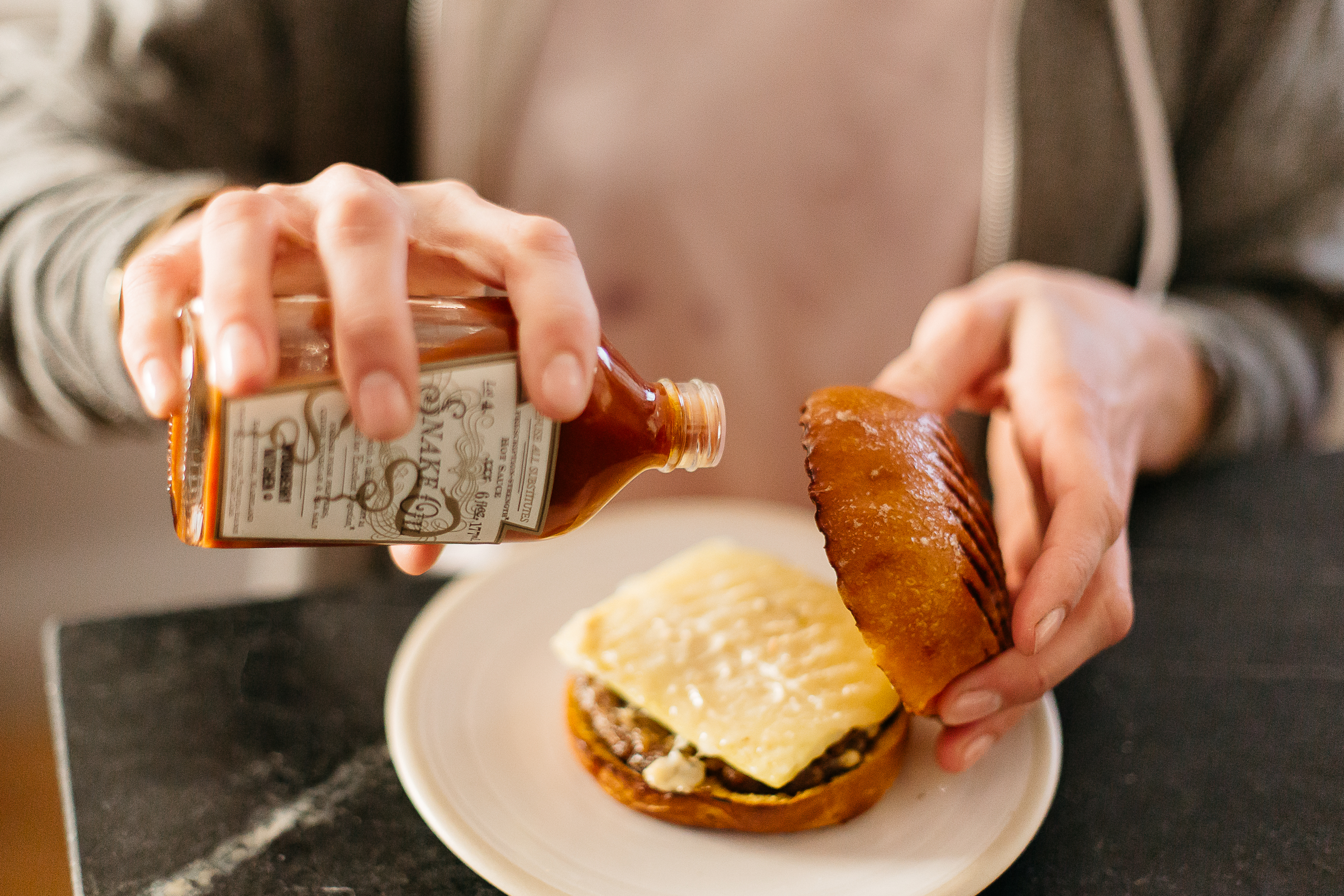 Little Pearl
921 Pennsylvania Ave., SE
This  daytime coffee bar/nighttime wine bar is the casual little sister to chef Aaron Silverman's pricier Rose's Luxury and Pineapple and Pearls. Fun indulgences include an espresso affogato with brown butter gelato (or for slightly more traditional folks, a latte with homemade pistachio milk). The food menu includes delicious treats like breakfast tacos and morning milk buns.
Northside Social
3211 Wilson Blvd, Arlington; 205 Park Ave., Falls Church
The new downtown Falls Church location of the popular Arlington cafe has a similar lineup of coffee drinks made with Trickling Springs milk, homemade pastries, quiches, and tasty breakfast sandwiches (a wine bar menu takes over at night).
Elle
3221 Mt Pleasant St., NW
One of the best new restaurants in DC isn't just a dinner destination—the Mt Pleasant cafe/bakery opens early for a jolt of caffeine and eats like brisket breakfast sandwiches and fresh-baked muffins, quiches, and more.
Black Coffee
4885 MacArthur Blvd., NW
Restaurateurs Jeff and Barbara Black's latest venture is a cafe near their Palisades seafood spot, BlackSalt. Grab a seat for an all-day breakfast menu with egg burritos, lox bagels, and more, plus a rotating selection of local craft coffees.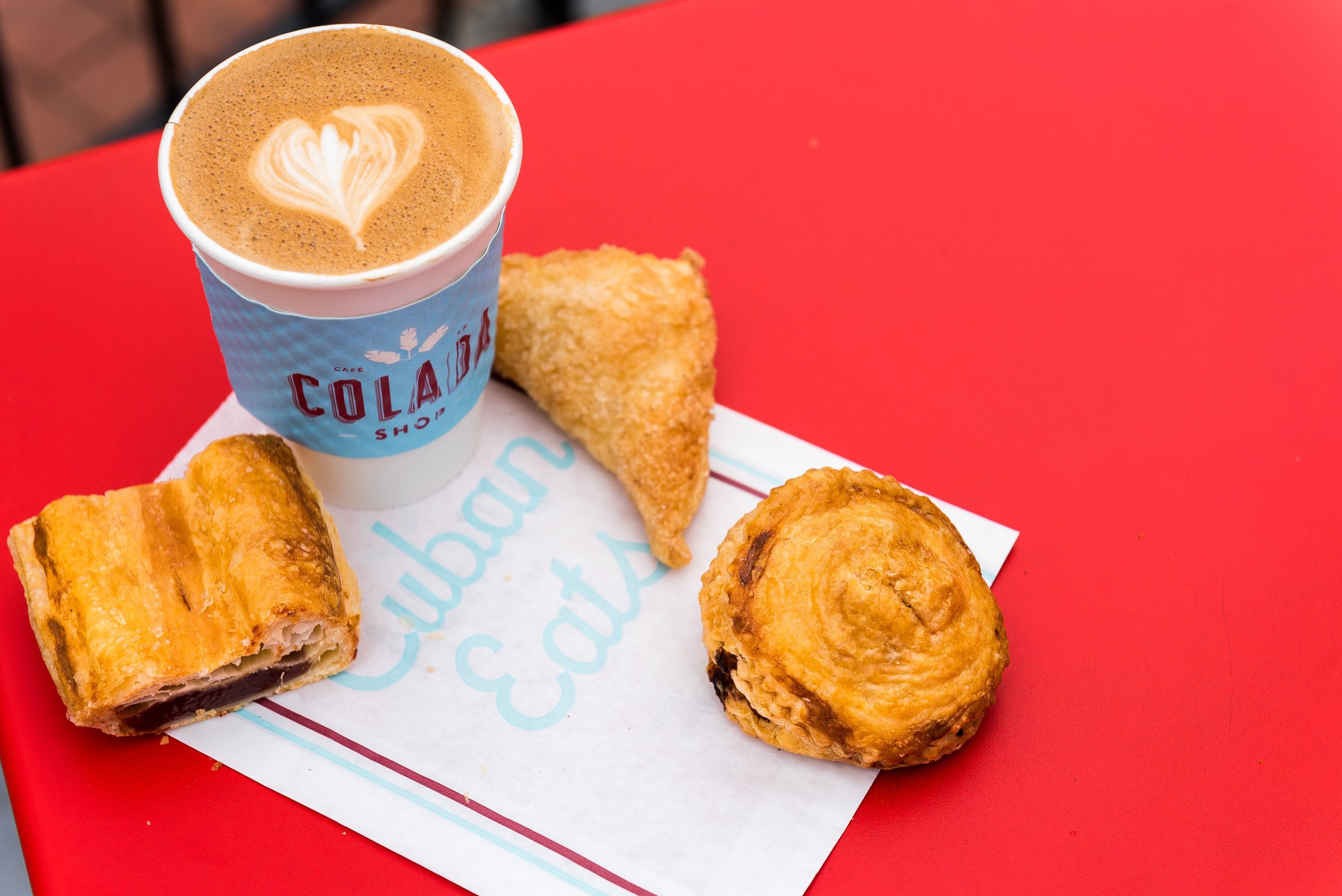 Colada Shop
1405 T St., NW; 21430 Epicerie Plaza, Sterling, VA
If vibrant, patterned walls don't wake you up, a cup of Cuban-style coffee will do the trick. Instead of boring ol' avocado toast, try an avocado tostada with a cafe con leche.
Qualia Coffee
3917 Georgia Ave., NW; Eckington Pl NE & Harry Thomas Way NE
It's classic combo of coffee and bagels at these twin shops, where beans are roasted locally. Head to the Petworth location for a coffee flight sampler, or the Eckington branch for stuffed bagel holes.
Tryst
2459 18th St., NW
The longtime Adams Morgan staple serves brunch all day and Counter Culture Coffee. Come for the lattes (matcha, chai, taro and beetroot) and stay for the ample gluten-free, vegetarian, and vegan options.
Bayou Bakery and Lil' B
1515 N Courthouse Rd, Arlington; 1515 Rhode Island Ave., NW
Chef David Guas' Louisianan roots shine with Southern dishes like beignets and stone ground grits. In addition to a classic chicory coffee, look for specialty coffee drinks such as a ginger iced latte or espresso mixed with honey, orange, and vanilla.