After binging on HGTV's Fixer Upper and visiting open houses in every quadrant of the District, Maura Marino made a risky choice: a dilapidated rowhouse in Logan Circle that would require a total remodel.
"I realized I would either have to pay more for something I don't even want or find something I could renovate to my own taste," says Marino, CEO of the nonprofit Education Forward DC and a first-time buyer. "I knew it would take more money and time to renovate than it does on TV, but it was still more complicated than I realized."
Marino had to remain in her apartment for more than a year's worth of planning and construction. But the rowhouse's deep front yard and its location on a friendly street full of porches sold her on the property. She also liked its relatively modest size—1,500 square feet and two stories.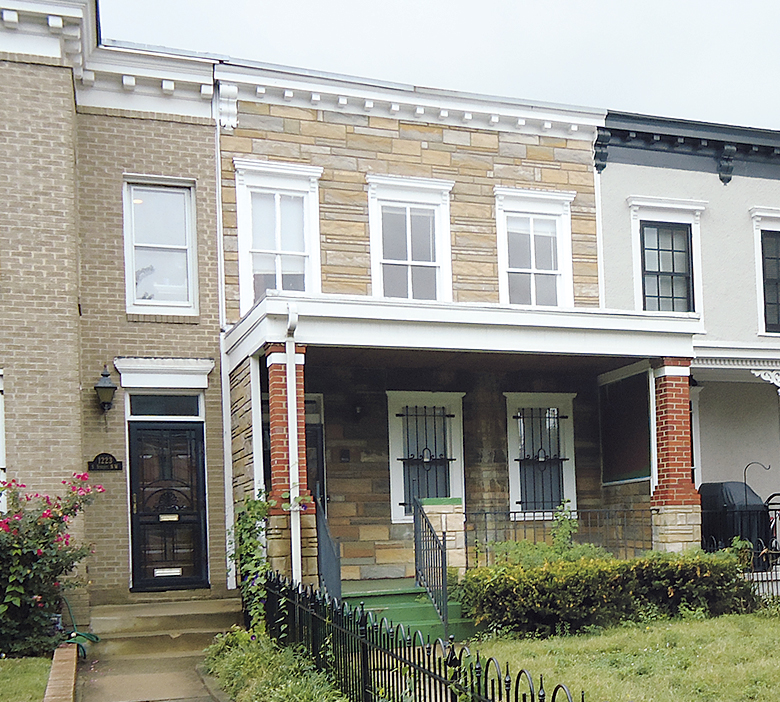 Real-estate agents say going the fixer-upper route, even in a high-end market like Logan Circle, can be cheaper than buying something that's already been flipped. A typical house in Logan needing work costs $800,000 to $1.3 million, depending on size and condition, says Brett West of McEnearney Associates. Even though Marino had to compete with other buyers, she was able to get her house for less than the low end of West's range when she bought it in 2015. "If you buy a place for $800,000 and put in $500,000 of work, you've spent about $1.3 million for a $2-million house," says West. "That's a smart move."
Marino's home was sold as is, but she hired an inspector before she made an offer, to confirm that the foundation, roof, and wiring were in good shape. Her goal was to save as much of the original building as possible while making it more livable. She hired Samantha Klickna of Case Architects & Remodelers to help her accomplish the job.
Though Klickna took the lead, Marino worked with her on every decision. "You know that feeling you get when you put together Ikea furniture by yourself?" she says. "You appreciate it more because you worked on it personally. I picked out everything in this house, even the glass doorknobs."
Because the 1890 rowhouse is in a historic district, renovations to the front—including replacing the windows and peeling off the stone facade to expose pine siding—required special approval. Ultimately, the colorful new front porch, with its robin's-egg door and deep-blue siding, became Marino's favorite spot to spend time.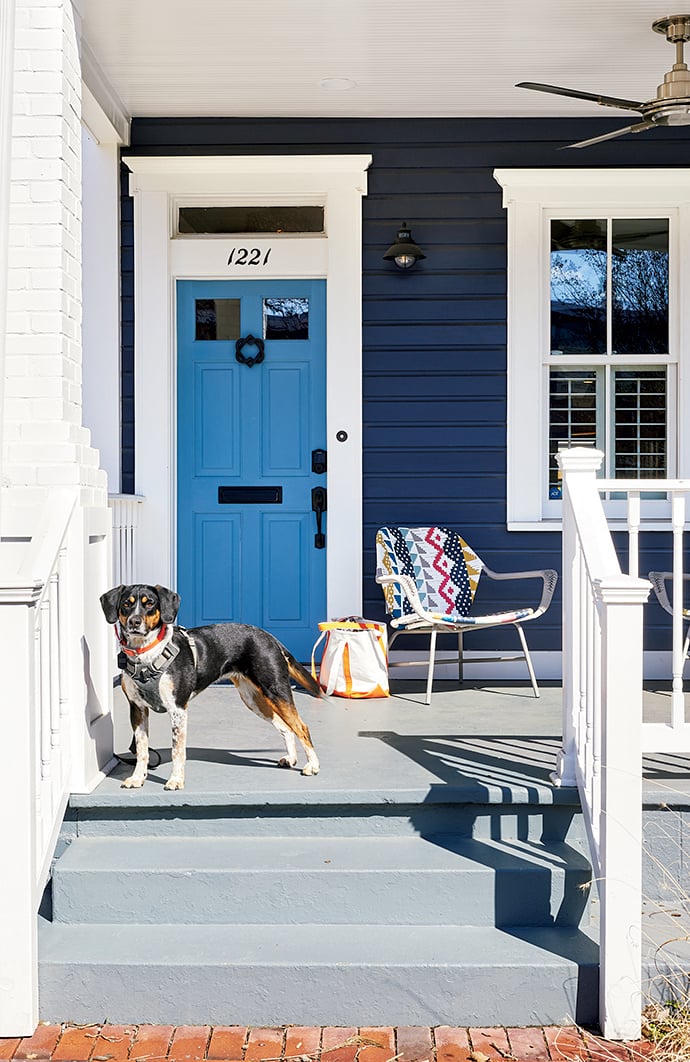 Around back, Klickna and her team at Case removed an awkward addition, then built another one with a wall of sliding glass doors connecting the new kitchen to the brick patio. They converted the original, tiny kitchen into a powder room.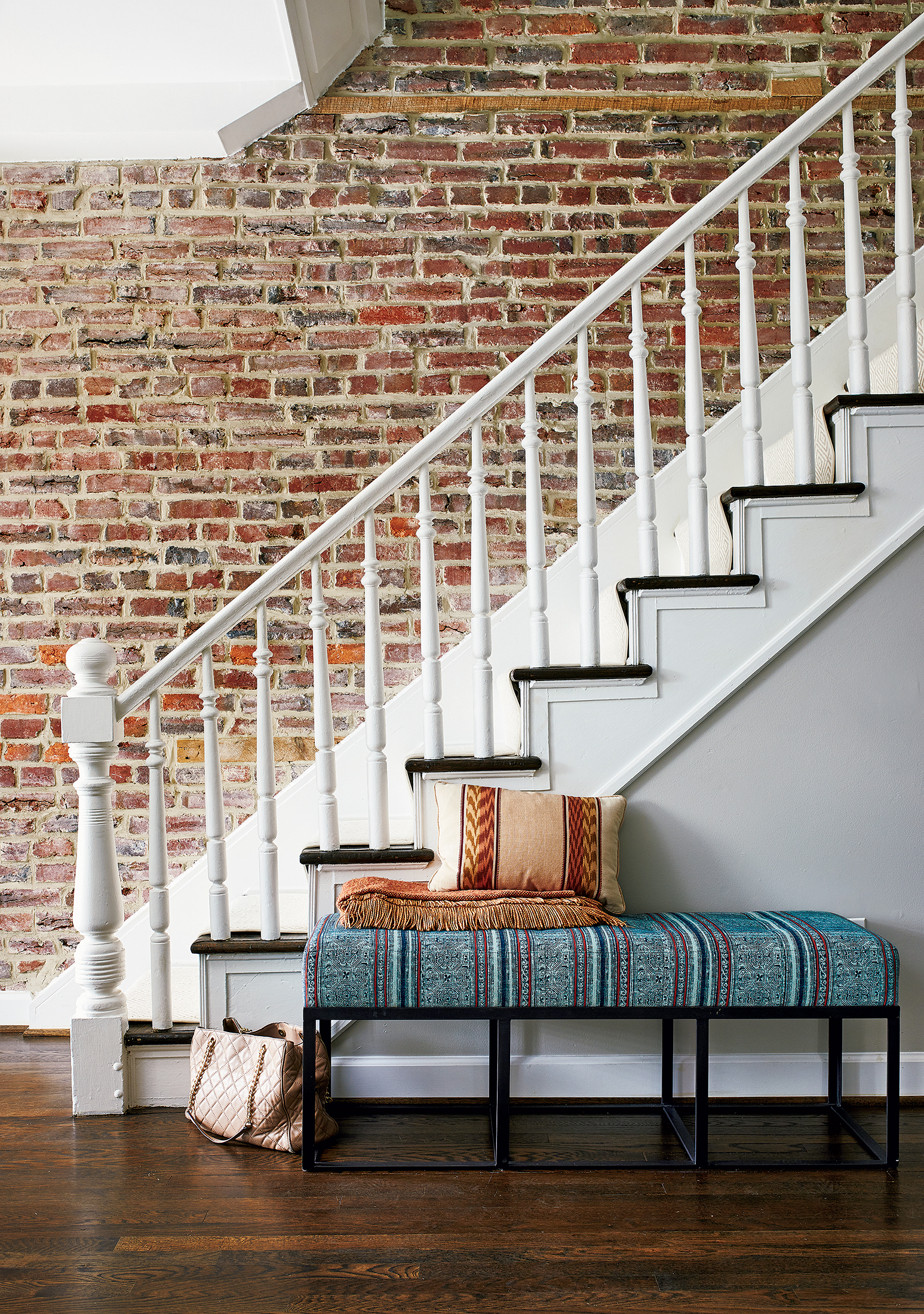 A focal point of the house is the exposed-brick wall along the staircase. "We took off the paneling and sandblasted the plaster off the wall even though we didn't really know what we would find," says Klickna. Exposing old brick, she says, typically costs between $4,000 and $10,000. A tired-looking fireplace in the living room got an easier facelift, with a coat of blue paint and a reclaimed-wood mantle.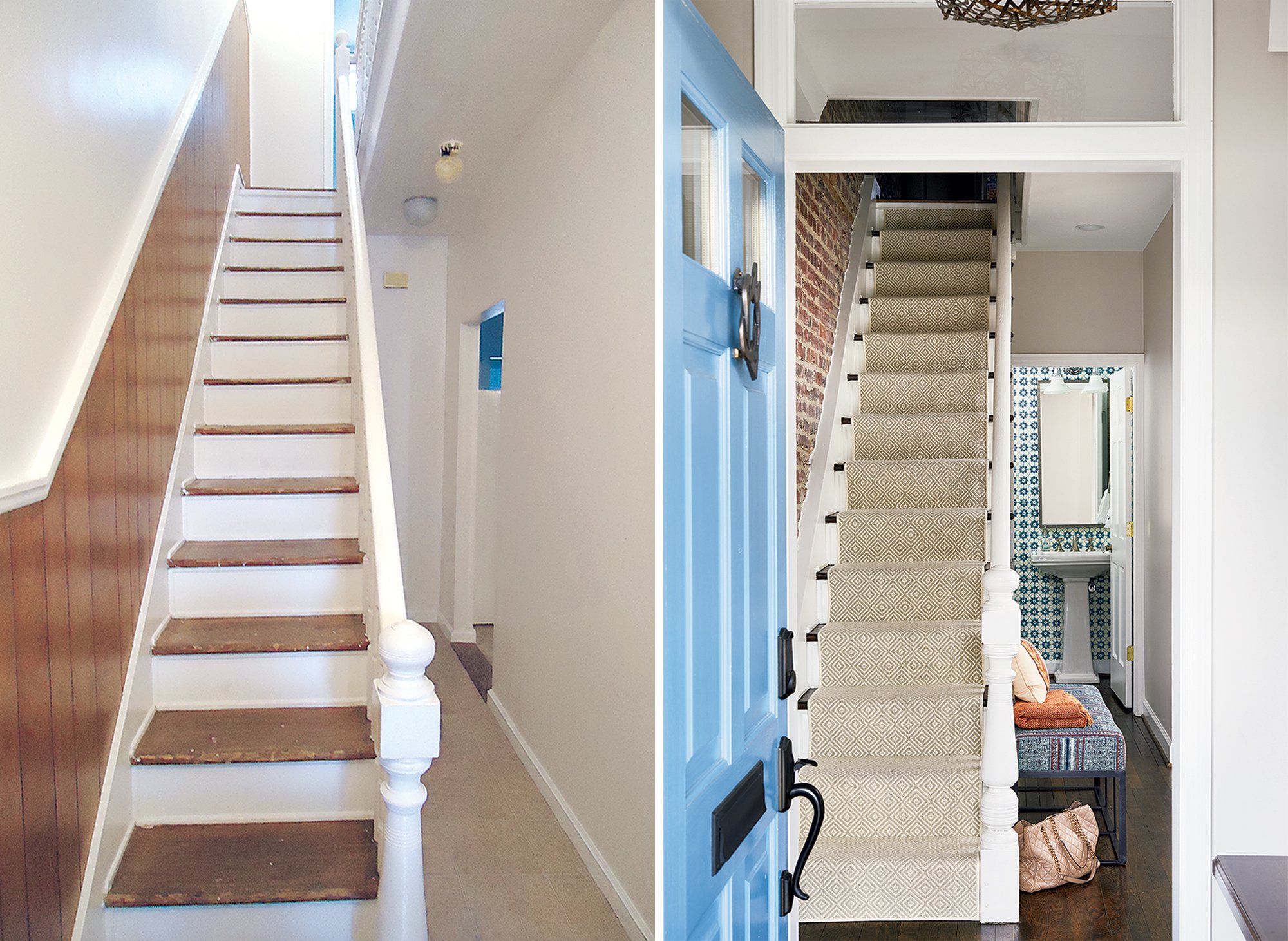 In the kitchen, Marino opted for black stainless-steel appliances that contrast with the white cabinets and white quartz island. The oversize island has extra storage, including a beverage cooler.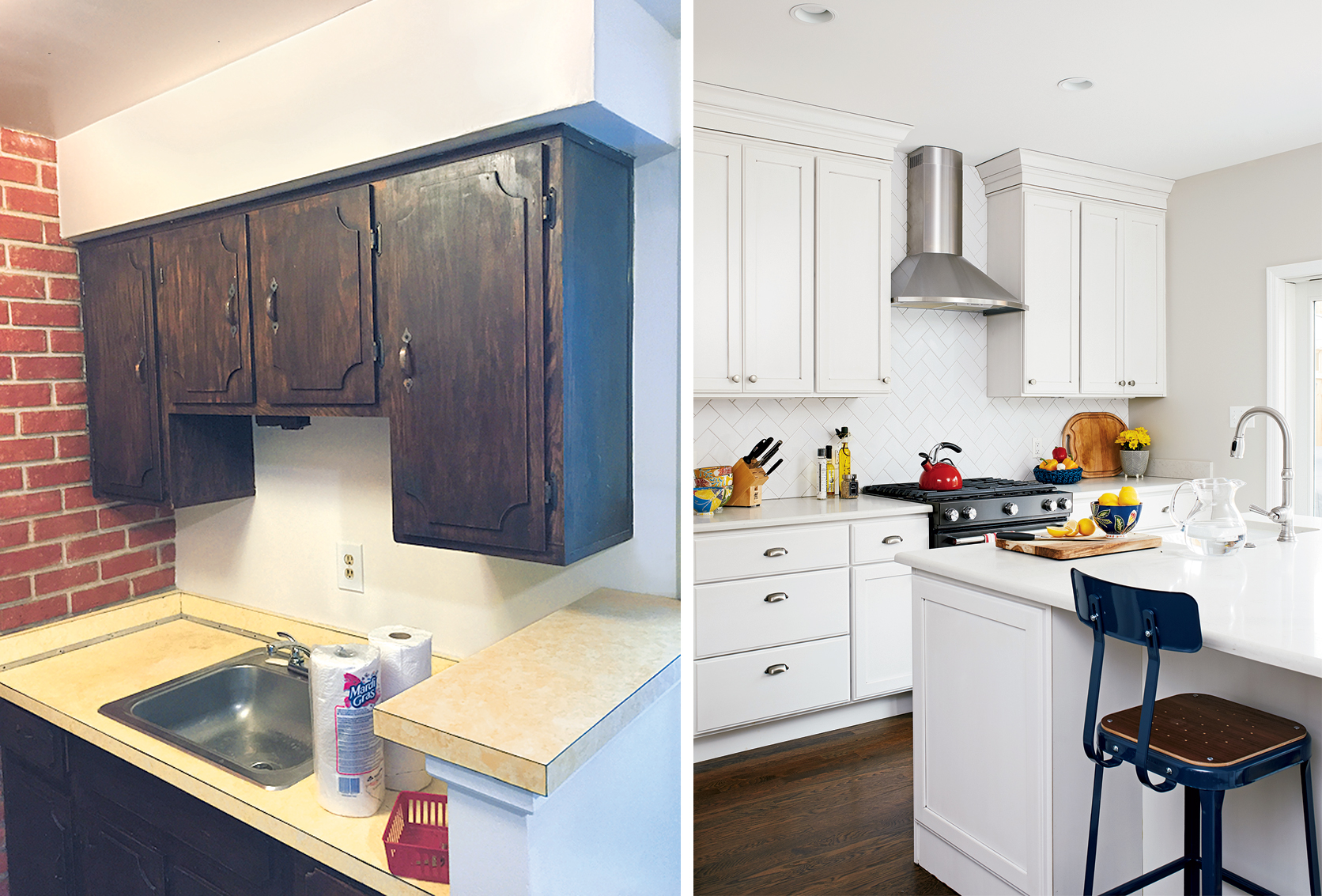 The reconfigured upper level has a master suite whose bathroom includes a hexagonal-mosaic floor and a strip of gray tile that mimics turn-of-the-century chair rail. "We like to carry little elements throughout the house in a nod to its history," says Klickna.
There were some disappointments along the way—Marino had to forgo a working fireplace when she got the $40,000 estimate to restore the one in her living room—but she has no regrets. Now that she's lived in the renovated house for nearly two years, she says, "I keep wondering: When are the real people who live in this beautiful house going to come home?"
This article appears in the November 2018 issue of Washingtonian.