It's been a rough year. Why not memorialize 2020 in a Covid Christmas ornament? (Hmm….I can think of many reasons not to.) Tons of online crafters and vendors have made tree décor with all sorts of Covid-19-related designs. Here's a few that stuck out.
Okay, Covid is scary enough—so let's add eyes! Make it a bit more personable. $15.99 on Amazon.
Now this is a message I can get behind: Wipe my ass, 2020! $14.95 on Etsy.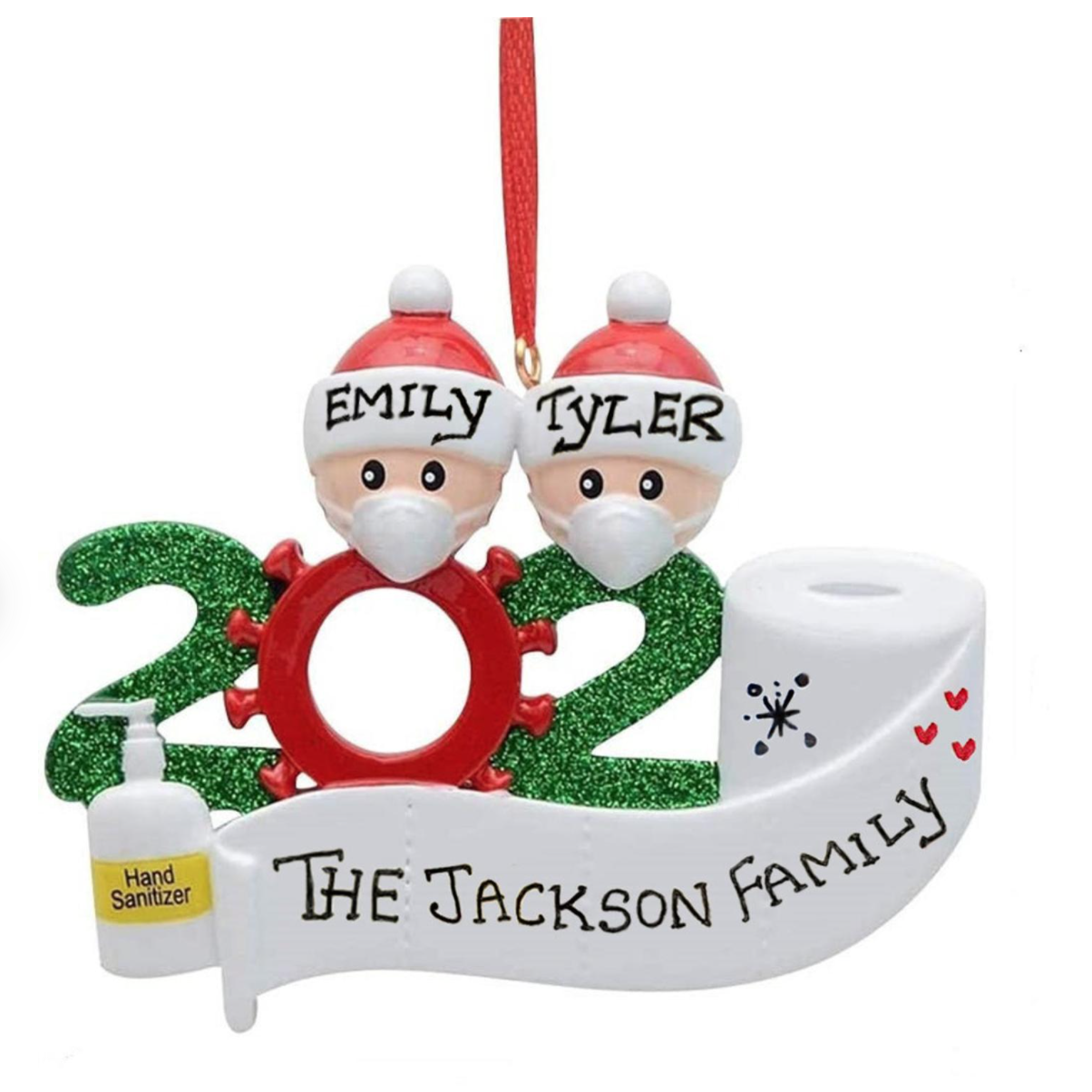 This Covid Christmas ornament probably sums up the year more accurately: 2020 wiped its ass with us. Thank God it's personalized. $17.90 on Etsy.
Looking at this one for too long is making my skin itch, so maybe that's the point? $19.99 on Etsy.
The Covid Christmas ornament has warmer eyes than these actual humans, but I'd rather zombie stare at this ornament than my actual Zoom meetings. $32.32 on Etsy.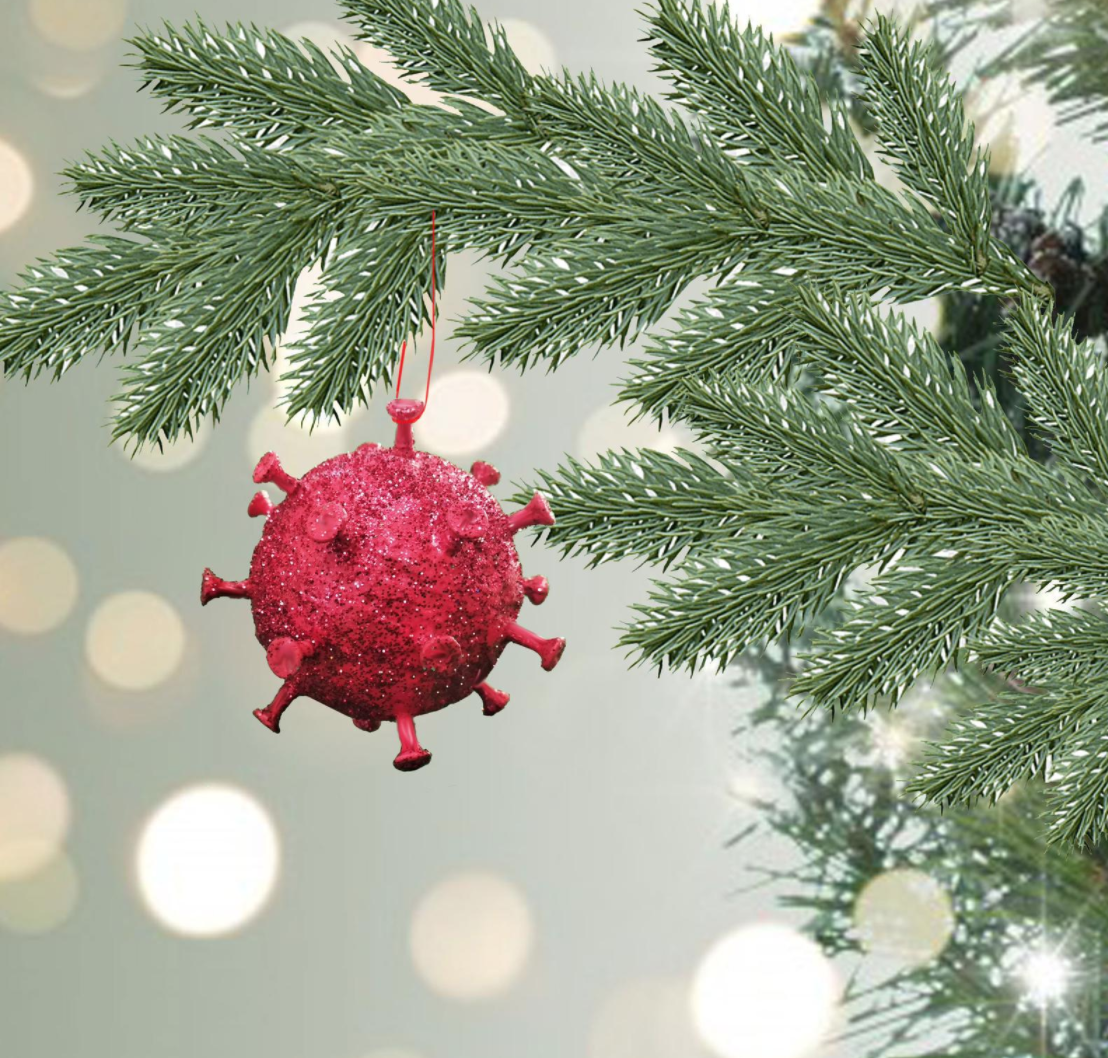 This sparkly infection comes in multiple colors so everyone in your household can get one! The ornament, I mean. $21.42 on Etsy.
This tracks—Saint Nick best enter the house with a face mask or not at all. $16.79 on Etsy.
More toilet paper, but make it Christmas-y. $12.99 at The Holiday Shoppe.
Dr. Anthony Fauci has been turned into many, many items, from bobbleheads to prayer candles—and now, a Christmas ornament. I hope someone stuffs this one in his sock this year. $14.39 at OrnamentShop.com.