A guide to the newest places to eat and drink.
Now Open
2009 18th St., NW
The owners of the Tex-Mex institutions Cactus Cantina and Lauriol Plaza are branching out with an American hangout in Adams Morgan. On brand, the indoor/outdoor place is huge and caters to groups with a crowd-pleasing menu (pizzas, steaks, salads) plus wallet-­friendly drinks like frozen Negronis and, yes, margaritas. 2009 18th St., NW.
9811 Washingtonian Blvd, Gaithersburg
A much larger, more "mature" version of steak-centric DC date spot Bar Charley has just opened at RIO Lakefront in Gaithersburg. An expanded menu from chef/partner Adam Harvey includes housemade pastas plus American and Japanese wagyu. The lengthy cocktail list features a dozen on-tap options (like nitro negronis) and fun tiki drinks.
125 Founder's Ave., Falls Church
Carey and Yuan Tang, the couple behind the 14th Street tasting room Rooster & Owl, take flight in West Falls Church with a restaurant that's ambitious on the plate (shares include crispy oyster larb) and family-friendly in the vibe.
5505 Colorado Ave., NW
Area native Candice Mensah lands her traveling Ghanaian American pop-up at this snug 16th Street Heights cafe. Urban farm Lederer Gardens specially grows West African ingredients (garden eggs, okra) for her homey offerings, which include peanut soup with fufu and stewed oxtail.
3226 11th St., NW
This tavern with a "neighborhood Ohio vibe" takes over the former Bad Saint space in Columbia Heights. Head here for solid martinis, cheap beers, "no BS" egg sandwiches, and strong coffee.
4822 MacArthur Blvd., NW
Sushi chef Minoru Ogawa and the team behind Zeppelin in Shaw breathe new life into the Palisades' long-­dormant Makoto space. Eight-course dinners ($150 a pop) center around A5 Miyazaki Wagyu, plus fish flown in from Japan.
200 Massachusetts Ave., NW
The region's first Japanese food hall just debuted near Judiciary Square. Global sushi star Makoto Okuwa has launched three sit-down concepts—spaces with omakase-style menus for sushi and yakiniku (Japanese barbecue), plus an izakaya—followed this summer by a bakery/coffee shop and street-food stalls.
2000 Fifth St., NE
Thai native Kitima Boonmala—also behind the popular street-food pop-up Toh Roong—has nabbed ghost-­kitchen space in Ivy City. She sends out flavor-packed noodle bowls and soups such as fried-chicken khao soi.
327 7th St., SE
DC's first full-service Ukrainian restaurant recently opened near Eastern Market in Capitol Hill. Ruta comes from Dima Martseniuk, former executive chef of New York's famed Ukrainian restaurant Veselka (aka the "Ambassador of Borscht"). Expect modern takes on stroganoff, chicken Kyiv, and more. Plus, borscht, of course.
1190 22nd St., NW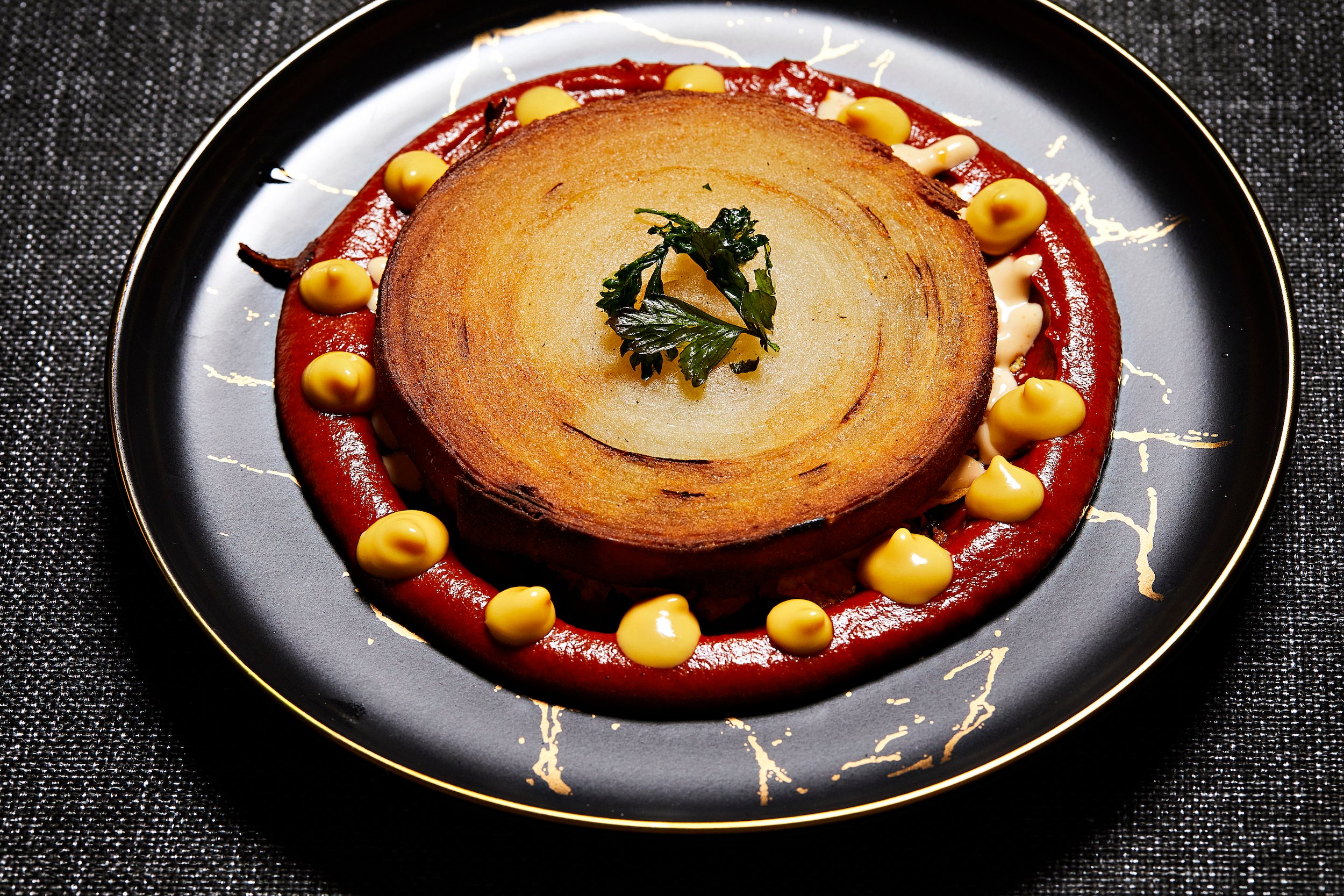 The team behind modernist Latin restaurant Seven Reasons has a new all-day fine-dining Spanish-Latin restaurant in the West End Ritz-Carlton. TheSaga serves up unexpected takes on classics like patatas bravas and pan con tomate (there's a tomato water spray involved), plus bomba rice dishes and an intriguing-looking oxtail-calamari sandwich.
1346 Fourth St., SE
Maxwell Park Navy Yard is now a late-night cocktail bar. Look for fun drink themes, shareable cocktails, and "elevated late-night carbs" such as fried-­chicken bao.
2002 Fenwick St., NE
This Lebanese-Mexican newcomer in Ivy City—named after the port city of Veracruz that welcomed Middle Eastern immigrants more than a century ago—features mash-ups like fattoush tostadas and oyster ceviche with labneh. You'll also find beautiful cocktails in a chic cacti-lined dining room with retractable roof.
Coming Soon
4747 Bethesda Ave., Bethesda
The latest big-name chef to arrive in Bethesda is Mike Friedman of DC's Red Hen and All-Purpose. He'll open two adjoining Italian concepts: Aventino pays homage to Roman dishes and cocktails, while all-day AP Pizza Shop serves pastries, sandwiches, and pizzas.
901 U St., NW
Whitlow's—which got its start in downtown DC at the end of World War II, moved to Arlington for decades, and bar-hopped on U Street—has now settled in the old Brixton space. Some things haven't changed: wallet-­friendly beer and whiskey, pub fare, and a beachy rooftop bar.
This article appears in the May 2023 issue of Washingtonian.