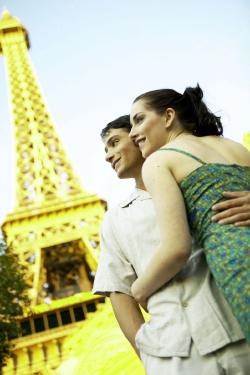 Kayak's Top 25 Cities
This month, the travel search site Kayak launched a fare-alert option aimed at travelers who know the part of the world they want to travel to but aren't fussy about the city. Enter your home airport, choose one of eight zones including Europe, the Caribbean, Australia, and Central America, and enter your maximum budget per ticket. The site will e-mail you either daily or weekly (your choice) with 25 compatible flights. If something sounds interesting, you can click to book it through the airline or a third party like Expedia.
Luxury Link's Offers Under $1,500
If you're more interested in saving on where you stay, check out this feature on the dream-vacation site Luxury Link. A $1,499-or-less price isn't dirt cheap—the site is tagged as "luxury," after all—but you can score ritzy rooms and VIP spa packages in Prague, Morocco, and more for much less than face value. Some offers are auction only; others have a flat fee. Just remember to save some money for your plane ticket.
Travelzoo's Top 20
This every-Wednesday e-mail offers the best of both worlds by rounding up the week's top airfare sales and hotel promotions. Though some are last-minute steals ("Fly this weekend!"), many fall in the book-now, travel-later camp. A resort at Lake Tahoe for $99 a night? Round-trip plus seven days in London and Dublin for $799? I'm there.
Did a bargain site help you book your honeymoon? Share your story in the comments section.

To read the latest Bridal Party blog posts, click here.