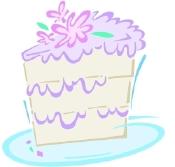 Sky Showbiz has a photo gallery of classic celebrity wedding dresses. (Make sure to check out Audrey Hepburn.)
Jennifer Love Hewitt tells E! about her wedding planning—or lack thereof.
BBC News tries to explain why wedding movies are so popular.
It's cool to get married on Leap Day.
This sexier wedding dress trend just keeps growing.
Propose to me or it's over.
He's 85, she's 86. Bring on those wedding bells!
Have bridal news to share? E-mail mconrad@washingtonian.com.
To read the latest Bridal Party blog posts, click here.