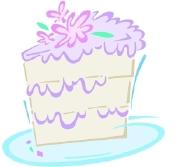 Running of the Brides, NYC style. The event comes to Washington next month!
Cute new flower girl dresses at J. Crew. [via DC Nearlyweds]
If Gary Coleman marrying a 22-year-old wasn't weird enough, it turns out the ceremony was a surprise.
A woman named Angel opts for a wedding in Hell, Michigan.
Win a cruise from Southwest Airlines. Honeymoon, anyone? [via WeddingWire]
An engaged couple finds $2,000 in their ceiling. For real.
Should you invite kids to your wedding? The New York Times says . . . maybe.
If Marilyn Manson can find true love, there's hope for us all.
Also in the celebrity rumor mill: Rihanna to marry R&B singer Chris Brown?
Egypt appoints the first woman allowed to conduct marriage ceremonies.
A new wedding movie to look forward to.
Have bridal news to share? E-mail mconrad@washingtonian.com.
To read the latest Bridal Party blog posts, click here.