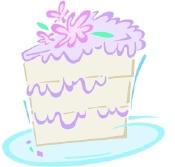 Win a wedding at the Reagan Building, two tickets to the Governments of the Caribbean State Ball (held in Washington), and a Caribbean honeymoon from Brides.com.
Madonna to renew vows?
Smittens! They're mittens, but you can still hold hands. [via Bridalwave]
Ten ideas for adventurous honeymoons.
Or if you're planning a second honeymoon, it looks like Hawaii is the place to be.
Have bridal news to share? E-mail mconrad@washingtonian.com.
To read the latest Bridal Party blog posts, click here.