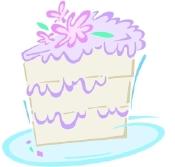 The autumn issue of Brides magazine is on newsstands now.
A guy hides a ring in a helium balloon so he can literally "pop" the question. Great plan, except when the balloon flies away. (Also—the woman's reaction to this is outrageous.)
In Missouri: A bride, five maybe grooms, and a crazy radio station contest.
Man texts stranger; now they're engaged.
George Bush has been watching Father of the Bride.
Have bridal news to share? E-mail mconrad@washingtonian.com.
To read the latest Bridal Party blog posts, click here.