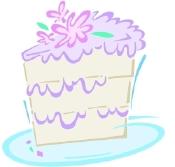 Local florist Amaryllis is featured in the latest In Style Weddings. Congrats, guys! [via bon mariage!]
Win 50 shower invitations (or thank you cards) from the White Aisle and Weddingbee. Enter by 8 PM.
The Prince of Monaco will get married this fall.
Hooking up at someone else's wedding can lead to true love, proves this British couple.

Will Ferrell plans a surprise (trick?) honeymoon for a pal, according to a few celebrity-tracking blogs.
"After the show, it's the after-party." Now, replace "show" with "wedding."
Have bridal news to share? E-mail mconrad@washingtonian.com.
To read the latest Bridal Party blog posts, click here.