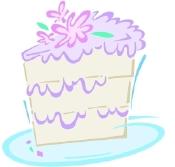 A hidden camera experiment: Pretend to like a hideous wedding dress, then see if your friends and family tell you the truth. This is awesome.
J. Crew puts out its first accessories-only catalogue. [via Bridalwave]
Driving at 107 mph to get to your wedding on time probably is not the best way to start a marriage.
A wedding day trip to the racing track pays off for this couple.
Get married at the Duke of Tuscany's former summer home. [via Lovetripper]
Have bridal news to share? E-mail mconrad@washingtonian.com.
To read the latest bridal party blog posts, click here.