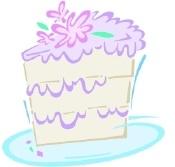 A rainy wedding at least makes for some cute photos.
Get married at sea.
Ivana Trump's April 12 wedding will be ridiculously lavish. Is anyone surprised?
The Wall Street Journal talks about the expenses of being a wedding guest.
A wedding blizzard (21 inches!) wins the Farmers' Almanac Worst Wedding Weather contest.
Have bridal news to share? E-mail mconrad@washingtonian.com.
To read the latest Bridal Party blog posts, click here.