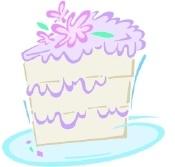 5 great getaways for (tame) bachelorette parties.
Anne Hathaway and Kate Hudson spotted filming Bride Wars in NYC.
It's a nice day for a pink wedding?
Elizabeth Hurley may do the bridesmaid thing. I guess she'll have to give up her signature white pants for a day.
This is really weird.
Have bridal news to share? E-mail mconrad@washingtonian.com.
To read the latest Bridal Party blog posts, click here.