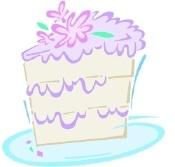 Would you register at Home Depot?
Swarovski wedding madness. [via Bridalwave]
A DC Nearlywed shares shoe bargains. (Kate Spade!)
If you're into Johnny Depp, looks like he's taken for good. Sorry.
Pete Wentz is also off the market.
After music stars get married, their albums don't sell as well, finds one analysis.
Have bridal news to share? E-mail mconrad@washingtonian.com.
To read the latest Bridal Party blog posts, click here.