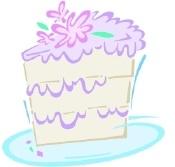 Happy Earth Day! Read more about green weddings.
Quickly—turn on the Today show at 9 AM to see a preview of Jenna Bush's wedding.
A Washington couple to have their honeymoon in outer space?
Check out the most beautiful wedding cake in America, supposedly. [via DC Nearlyweds]
I would totally buy a wedding-themed carry-on kit. This is too cute. [via Bridalwave]
An engaged couple finds an $8,000 ring on the side of the road.
Have bridal news to share? E-mail mconrad@washingtonian.com.
This story is part of our Bridal Party blog. To read more posts like this, click here.