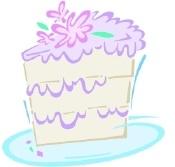 New York magazine shows you 100 gorgeous wedding invitations. [via bon mariage!]
One day, 300 weddings.

Wiimote cufflinks. Amazing.
If you stop to think about it, wedding bells are a great idea. [via Bridalwave]
Jason Biggs, now on his honeymoon, had a super small wedding.
Five ways to cut costs on wedding gifts.
Have bridal news to share? E-mail mconrad@washingtonian.com.
This article is part of our Bridal Party blog. To read more posts like this, click here.