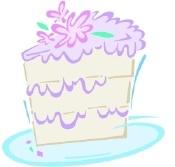 It's contest time! Make a toilet-paper dress and maybe win $1,000.
We're not sure how we feel about this video explaining the history of the bridesmaid role. Cute? Weird? [via Bridalwave]
Because the world is obsessed with Gossip Girl, check out Serena in a cute bridesmaid dress. [via Bridalwave]
Speaking of gossip, Drew Barrymore may get married later this year.
A plant named "Bridal Bouquet" would make a great wedding gift.
Have bridal news to share? E-mail mconrad@washingtonian.com.
More>> Bridal Party Blog | Wedding Guide | Wedding Vendor Search