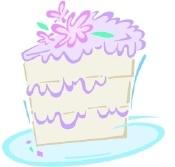 I missed The Office last night and, after reading this, I'm freaking out. A proposal? [via bon mariage!]
Geri Halliwell (a.k.a. Sexy Spice) is getting married! To a guy she met on the reunion tour, no less.
A photographer gives tips on how to get the best wedding album possible. [via The Bridal Bar]
This board game (called "Secret of a Happy Relationship," no joke) is really weird. [via Bridalwave]
Have bridal news to share? E-mail mconrad@washingtonian.com.
More>> Bridal Party Blog | Wedding Guide | Wedding Vendor Search