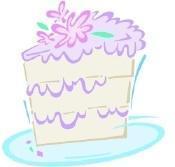 Preparation, practice, and a plan: How to avoid a flower-girl disaster.
There's no sweeter way to show your gratitude. [via Blushalicious]
Divulging too many wedding deets at work? Better think twice.
When taking money means losing any choice in the matter, here's how to cut the purse strings (nicely). [via Offbeat Bride]
Have bridal news to share? E-mail lshallcross@washingtonian.com.
More>> Bridal Party Blog | Wedding Guide | Wedding Vendor Search