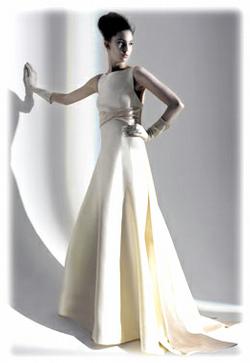 Thursday, June 12: Bridal Sample Sale
Today (or any day through the end of the month), swing by Rizik's (1100 Connecticut Ave., NW; 202-223-4050) and get deep discounts of 50 to 75 percent off bridal gowns and selected veils and accessories. Been dreaming of a dress from Christos, Rivini, Lazaro, or Peter Langner? Those are just a few of the designers in Rizik's closet. Appointments are recommended but not required.
Saturday, June 14: Fitness in the Park
Between cake testing and food-filled wedding showers, it's hard to go light on the calories. But if tighter abs and firmer biceps are still on your priority list, head to Trailside Park (Herndon Pkwy. and Crestview Dr., Herndon) on Saturday morning for a get-buff training session including cardio, strength, and flexibility. Free; 8:30 AM. Registration is required; e-mail venus_coates@verizon.net.
Sunday, June 15: Start the Stampede
Giving do-it-yourself invitations a try? Working on your thank-you notes? Learn everything you never knew about rubber stamping at the Paper Source in Georgetown (3019 M St., NW; 202-298-5545). Before you know it, Paper Source says, you'll want to stamp everything. We'd suggest at least avoiding white wedding gowns and grooms-to-be. $45; 10 AM to noon. Register here.
Plan Ahead
Wednesday, June 18: Wedding Invitation Workshop
If you can't make it to the Paper Source's Sunday stamping party, you'll get another chance next week. This time, the topic is DIY wedding-event invitations. Pop into the Georgetown location (3019 M St., NW; 202-298-5545) to learn how to design and create save-the-dates, shower invites, RSVPs, and of course, tickets to the big day! $55; 6:30 to 9:30. Register here.
To submit a bridal event, e-mail lshallcross@washingtonian.com.
More>> Bridal Party Blog | Wedding Guide | Wedding Vendor Search