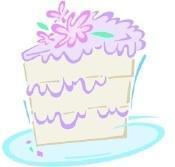 Queen of style Vera Wang heard our pleas. Move over Martha, Vera's got a blog.
This groom-to-be says he's never won a stick of gum. Now he's won a house. We'll take a $500,000 house over a few sticks of Trident any day.
Note to dad: Speak up, or shell out.
What bridesmaid wouldn't want this adorable lollipop lip gloss? [via DC Nearlyweds]
A green honeymoon doesn't have to mean camping.
Auctions as a new way of building your bridal party? We'll pass, thanks.
Have bridal news to share? E-mail lshallcross@washingtonian.com.