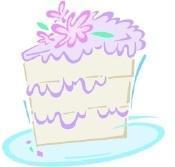 Make the happiest day of you and your new hubby's life a happy day for others, too. [via always a bridesmaid]
With food and gas prices on the rise, there's less in the piggy bank for weddings.
The bonus of being a bridesman? No dress.
Better late than never? Bette Midler gets her wedding photos . . . 23 years later.
Straight from the woman who knows: Mindy Weiss's new wedding book. [via Bridalwave]
The Slice is heading away on vacation. We'll be back on Tuesday, July 15 with your next installment of gossip, news, and wedding buzz. Happy Independence Day!
Have bridal news to share? E-mail lshallcross@washingtonian.com.