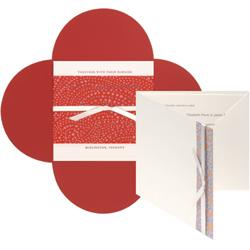 Thursday, August 7: Bridal Showcase
If you're still shopping for music, video, and photography services for your wedding, you'll want to add this to your to-do list for this evening. Head to Martin's Crosswinds of Greenbelt (7400 Greenway Center Dr., Greenbelt; 301-474-8500) and check out what the Pros Entertainment Services has to offer at its bridal showcase. Need another reason? Enjoy a glass of wine and cheese while you browse. Get your ticket here. Free; 6:45 PM.
Sunday, August 10: Cake Tasting
Who doesn't love a chance to eat cake? Enticing Icing by Katie is holding a free wedding-cake tasting at the Lowes Annapolis Hotel (126 West St., Annapolis; 410-263-7777). Try any one of Katie's 15 flavors and 15 fillings—or try all of them! Piña-colada cake with coconut filling and chocolate-Kahlúa cake with Kahlúa-buttercream filling sound delicious to us. Bring your ideas and Katie will work with you to come up with a cake design. An RSVP is recommended so there's enough cake to go around. Free; noon to 5.
Sunday, August 10: Wedding Invitations
You're invited . . . to make your own invitations! Oh, Paper Source, we love how you turn any project into a DIY success. This weekend, it's the wedding-invitations workshop at the Georgetown location (3019 M St., NW; 202-298-5545). Browse samples, then learn how to design and make your own invites. And as an added bonus, don't miss the discussion of addressing and printing following the workshop. RSVP here. $55; 10 AM to 1 PM.
To submit a bridal event, email lshallcross@washingtonian.com.
More>> Bridal Party Blog | Wedding Guide | Wedding Vendor Search